Do you have a bald head and are looking for the right sunscreen for UV ray protection?
Applying sunscreen on bald heads might seem like an additional chore, but it's necessary for sun protection, to save you from skin cancer, and sun exposure. Even if you're bald, it's important to find the right product that won't make you uncomfortable in the process! That's why we researched and reviewed the top sunscreens for bald heads so that comfort, effectiveness, and ease of application were top priorities.
With the best sunscreen available for bald heads the sensitive skin on your scalp will never feel dry or sticky. You won't waste time or money searching endlessly for a suitable solution any longer - just apply this on daily basis and your worries will go away!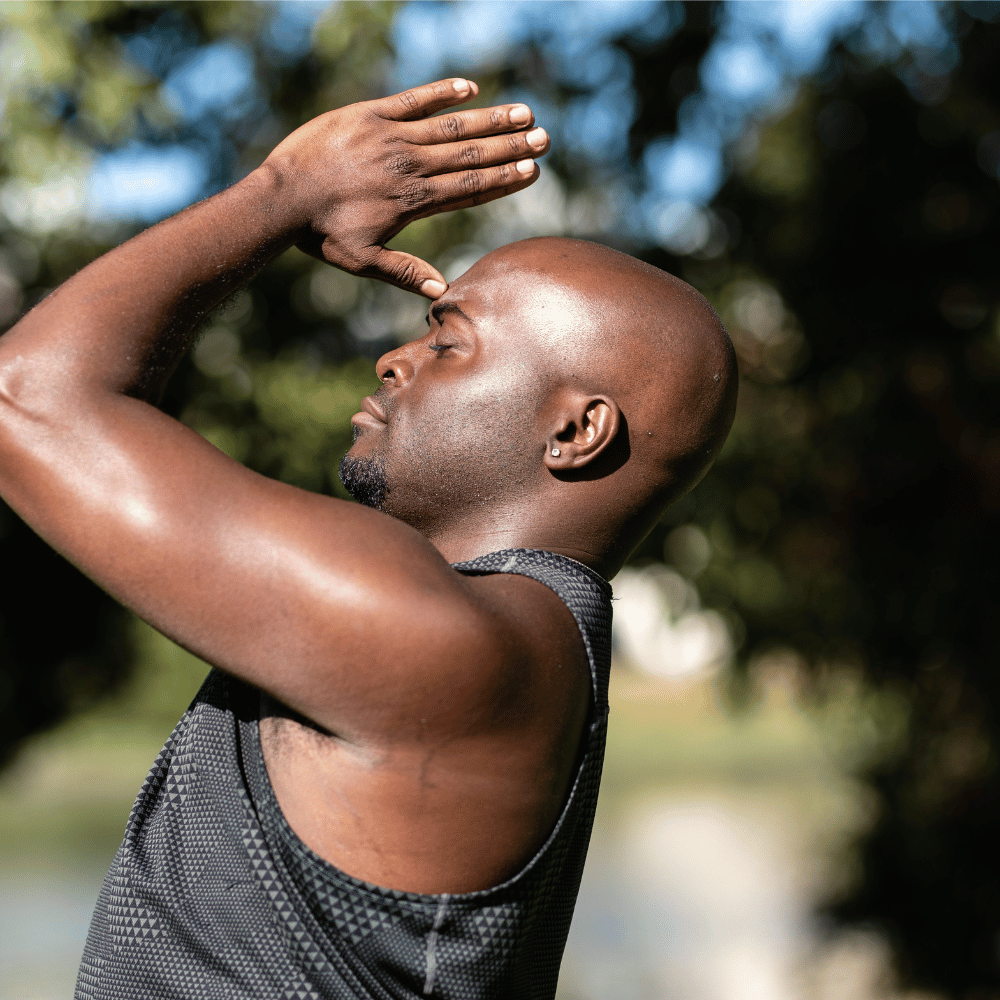 Read this article for the best available sunscreen for bald heads today, and your skin will thank you later!
We have searched for the best so you don't have to live with the rest. In order to serve you to the best of our ability and to keep our blog going, GarnesGuide may collect a share of sales or other compensation from the links on this page if you decide to buy. Each product was independently researched by our editors and the reviews may have been edited for length and clarity.
How We Choose The Top Sunscreens For Bald Head
Sunscreen is important, but it's hard to know which one to choose if you have a bald head.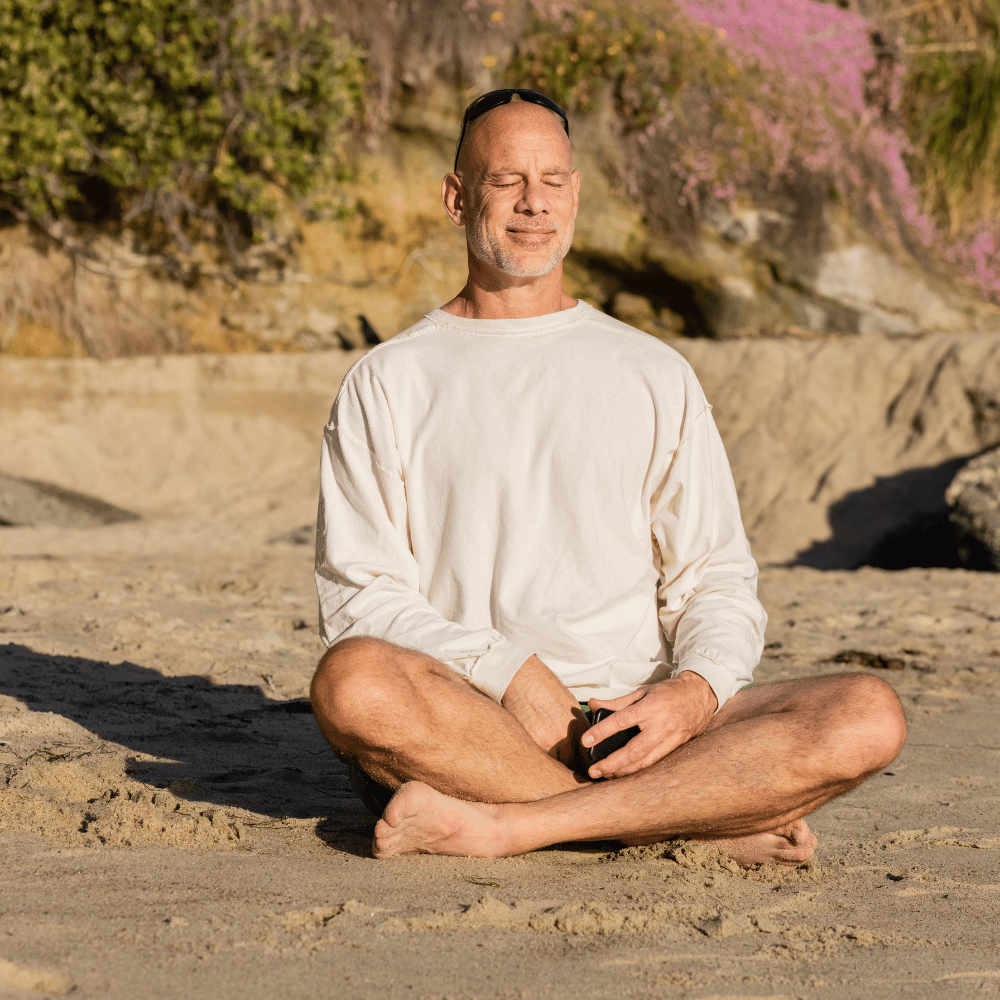 It's not easy to find the best sunscreen (find the best sunscreen for tattoos) for bald heads because most sunscreens are broad spectrum made for the face and body.
We've done the research for you and chosen the top sunscreens for bald heads. Our picks are based on factors like SPF, water resistance, UV rays protection and ingredients.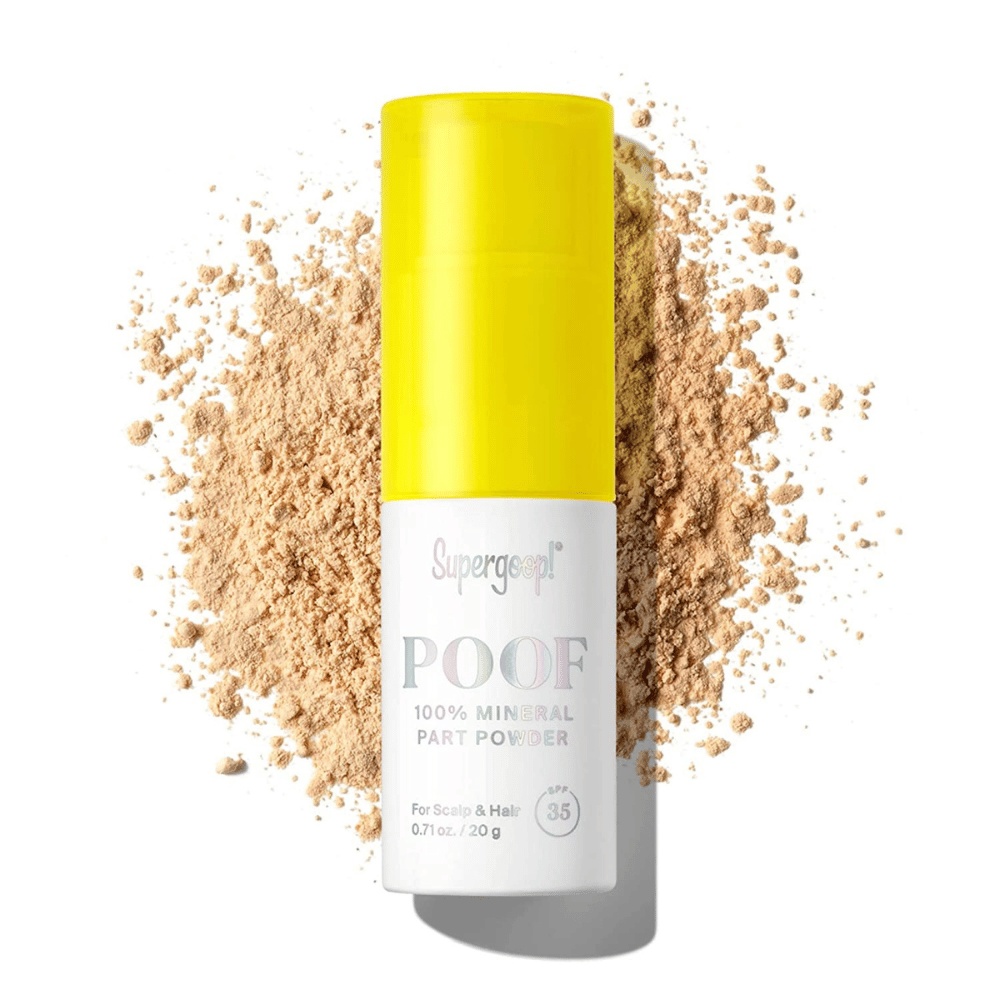 Best Cruelty-Free Formula Sunscreen
Supergoop! Poof 100% Mineral Part Powder
Check Price on Amazon
Why GG Loves It
Keep your shiny head kept safe while looking chic with oil free, feels like dry shampoo (find the best shampoo for bald head here!) Supergoop! Poof 100% Mineral Part Powder made with 100% zinc oxide and SPF 35 sun protection.
Nothing ruins a look quite like sunburn on the scalp, white cast and, styling products often simply can't provide the extra oomph of protection and water resistance you need.
Developed to be virtually undetectable with a matte finish, this oil free powder is made with zinc oxide and provides SPF 35 broad-spectrum sunscreen to give your scalp all-day protection without an uncomfortable greasy feeling.
This reef-friendly sunscreen is made using clean, oil free, and antioxidant-rich ingredients, so you know you're not only keeping your skin sun burn-free but lusciously hydrated too!
Treat yourself to the many benefits of this beauty essential for easy, stylish, and safe sun protection that'll keep you looking fabulous no matter how sunny it gets!
What You Ought to Know
Supergoop! Poof 100% Mineral Part Powder provides an easy solution to protecting your hair from harmful UV radiation without compromising great hair days. This SPF 35 100% zinc oxide cruelty-free, oil free, matte formula is designed for all hair colors and types and can be applied with just a few quick steps.
All you have to do is spray one to two inches away from your part as the last step of your styling routine, ensuring that other areas like the hairline are not forgotten. This oil free mineral powder can then be blended in with fingertips or a brush, giving you improved scalp coverage and protection while keeping your style water resistant and intact.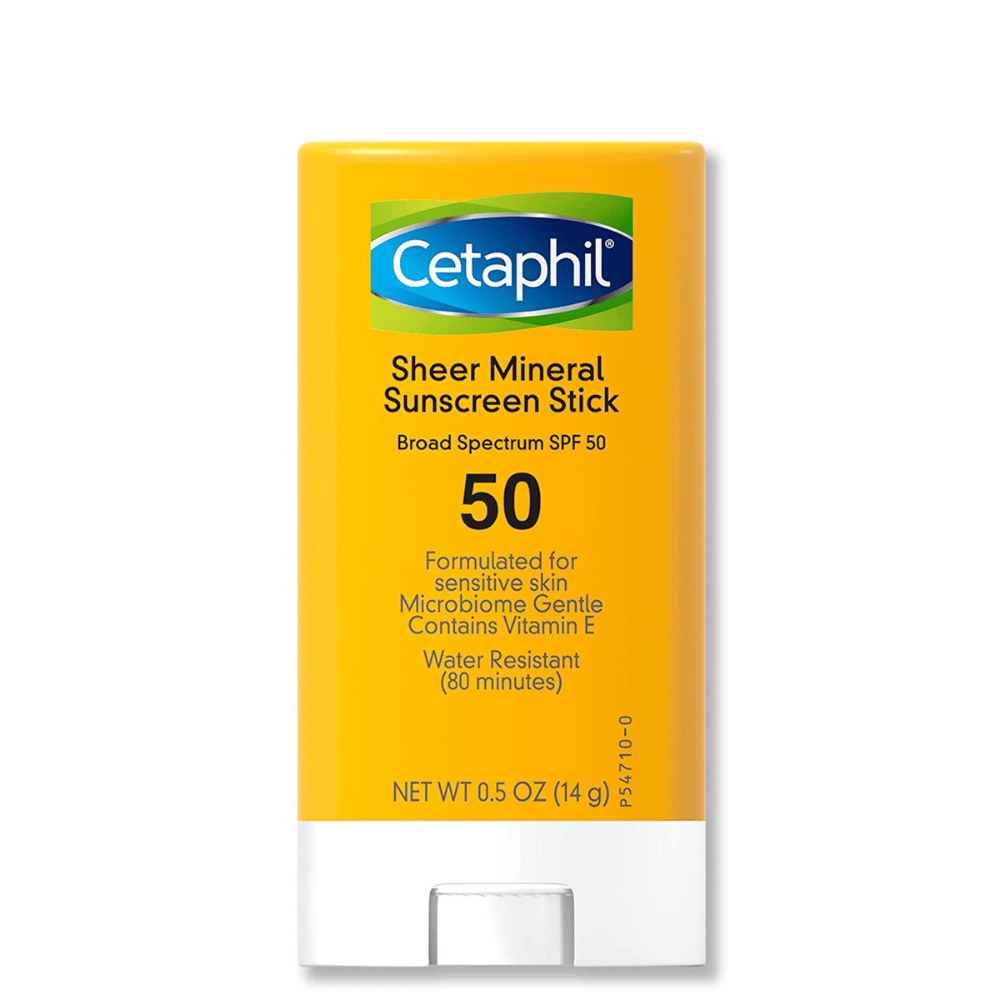 CETAPHIL Sheer Mineral Sunscreen Stick for Face & Body
Check Price on Amazon
Why GG Loves It
Lock in moisture and protect your delicate skin with CETAPHIL Sheer Mineral Sunscreen Stick for Face & Body. With a lush 50 sun protection factor, that's a higher spf you can trust that your skin is safe from harmful UV rays, thanks to the free-from-chemical sunscreens, fragrance free formula.
Not only does it offer high protection from the sun, but it keeps skin hydrated while nourishing sensitive skin. This non-comedogenic and non-greasy formula with titanium dioxide absorbs quickly into the skin without leaving behind a white cast or greasy residue.
Enjoy your activities uninterrupted with one of the best water resistant sunscreens that lasts up to 80 minutes.
What You Ought to Know
The Cetaphil Sheer Mineral Sunscreen Stick for Face & Body is perfect for anyone looking to keep sensitive skin types safe while out and about. It comes in a portable size, which makes application easy and mess-free, making it a great choice for even the most fragile areas like lips, noses, and earlobes.
The gentle mineral with titanium dioxide formula not only provides a remarkable shield from both UVA and UVB radiation but also helps keep you safe from skin aging-related issues or skin cancers. Moreover, this product is reef-friendly providing a stress-free experience!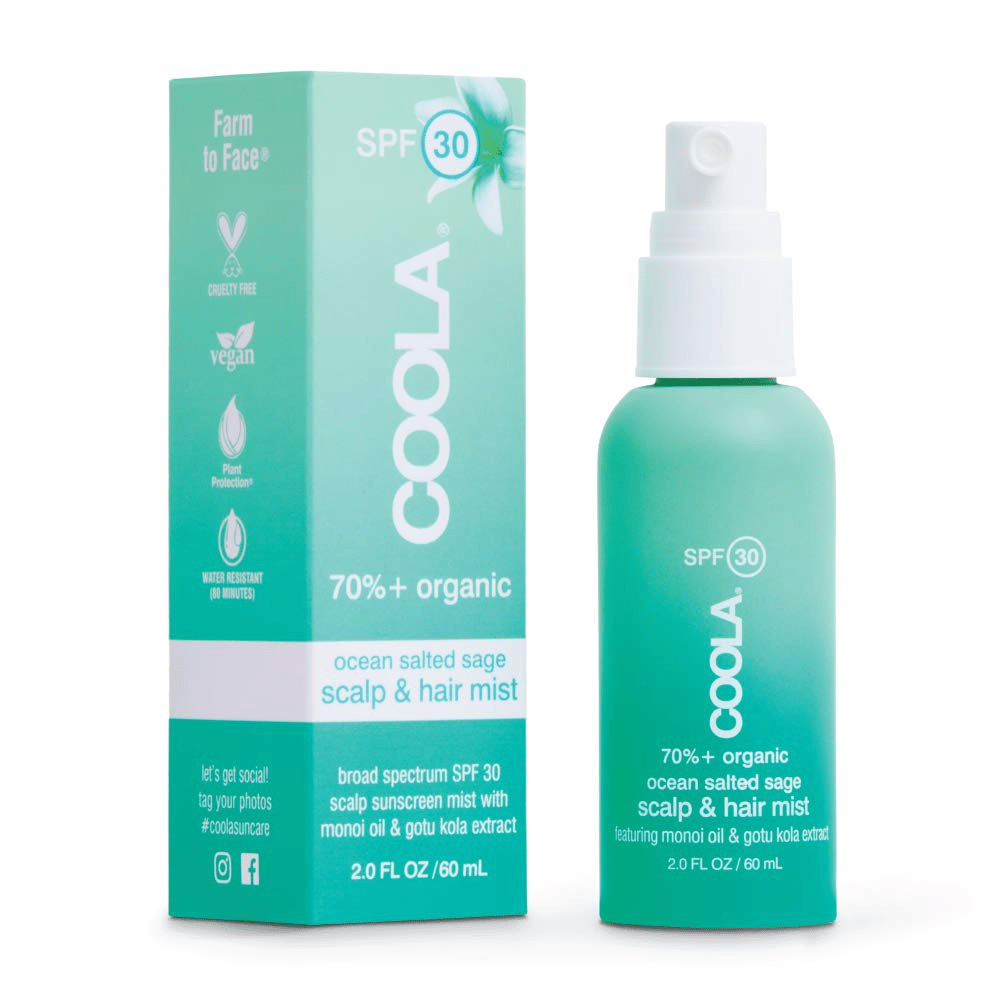 Best Organic Sunscreen Spray for Scalp
COOLA Organic Scalp Spray & Hair Sunscreen Mist
Check Price on Amazon
Why GG Loves It
Don't lose the battle against the harmful rays of the summer sun and its harsh effects on the exposed skin on your head. Put an end to damaged, dried-out or color-faded locks with COOLA Organic Scalp Spray & Hair Sunscreen Mist With SPF 30!
This reliable sunscreen protects your head and hair from the sun with a gentle formula. It keeps your hair color looking good and has water resistance protection. It also lasts 80 minutes when you are in the water.
What You Ought to Know
Protect your head from sun damage with COOLA's gentle Organic Scalp Spray & Hair Sunscreen Mist. This non-greasy, water-resistant, broad spectrum mist contains SPF 30 and helps protect against skin cancer. Plus, it's packed with color-protecting ingredients that prevent UV-related color fade.
With over 70% certified organic ingredients, the formula is free of GMOs, gluten, parabens and is vegan friendly. Make sure to apply 15 minutes before UVA and UVB rays exposure for maximum sun protection!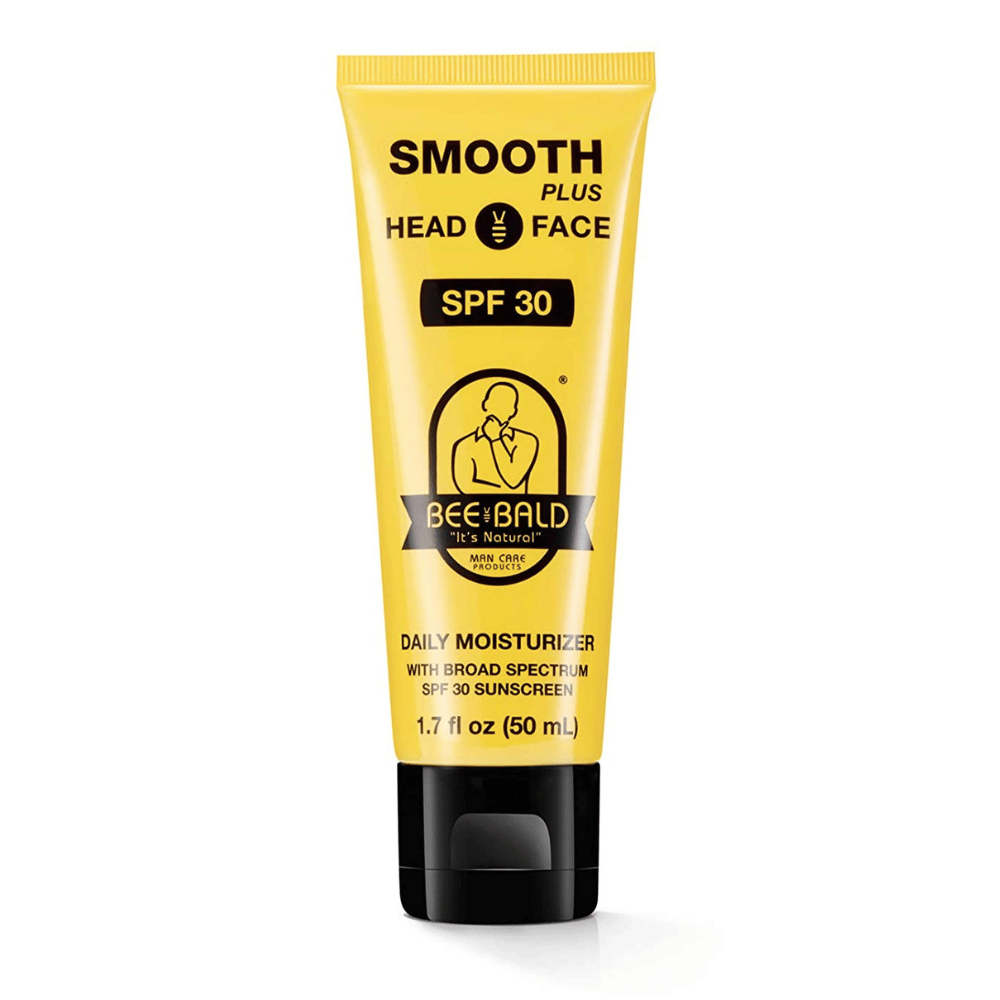 Best Moisturizer and Sunscreen Combination
Bee Bald SMOOTH PLUS Daily Moisturizer w/SPF 30
Check Price on Amazon
Why GG Loves It
Bee Bald SMOOTH PLUS Daily Moisturizer is a must-have in every daily skincare routine. This daily 30 SPF moisturizer helps protect your skin from the sun's harmful UVA/ UVB rays, in addition to toning, hydrating, and moisturizing your skin for softer, smoother, and more supple skin.
With ingredients that are specially formulated to help reduce shine and control oily secretions, Bee Bald's unique formula also smooths out fine lines, wrinkles, and dry patches to make your skin look youthful and glowing.
A definite must-try, it's time to step up your skincare game with Bee Bald SMOOTH PLUS with broad spectrum protection sunscreen for bald heads!
What You Ought to Know
The Skin Cancer Foundation says it is important to protect your skin from the sun all year. Bee Bald's PLUS broad spectrum SPF 30 is a special moisturizer that helps protect and make bald scalps look good. It helps reduce wrinkles, skin ageing, dryness, and oiliness. Your skin will feel soft and young when you use this product.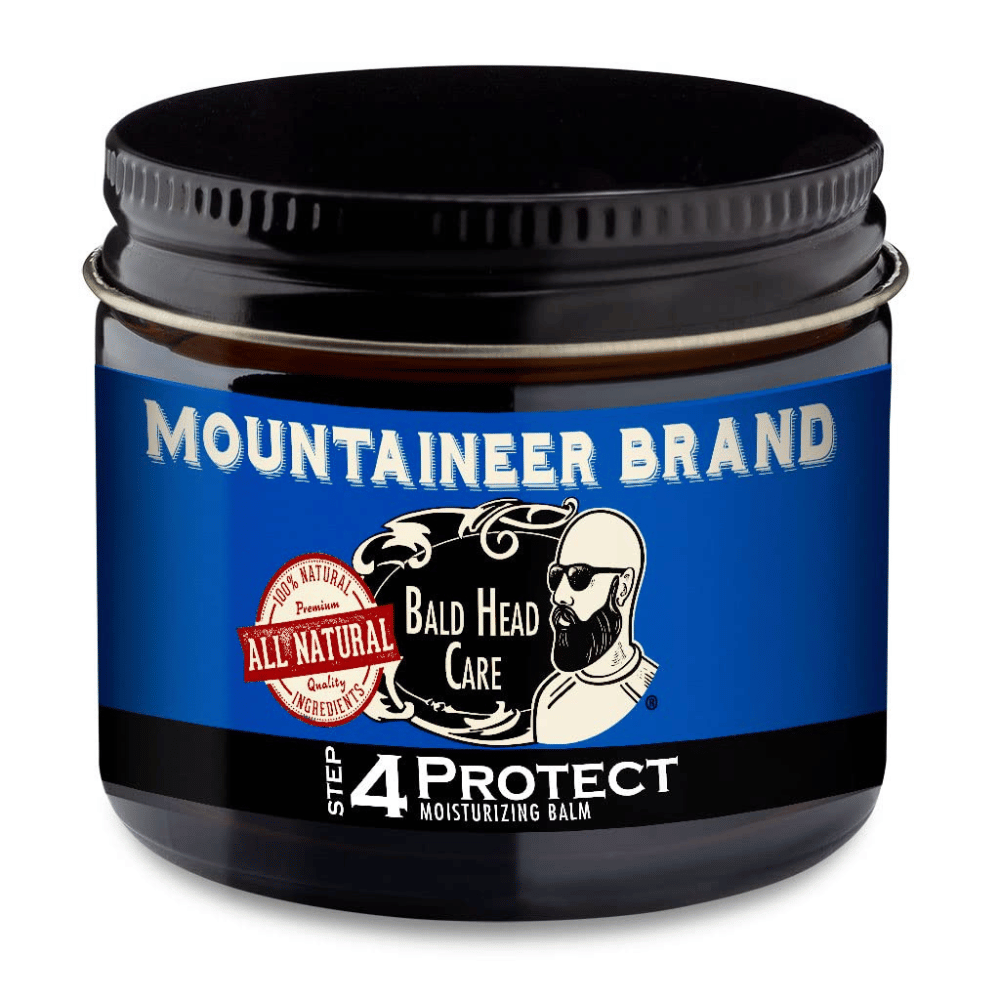 Best Bald Head Care Grooming Product Routine
Mountaineer Brand Bald Head Care For Men
Check Price on Amazon
Why GG Loves It
When the warm weather hits, don't let your bald head be the last one caught in the sun! Mountaineer Brand Bald Head Care For Men is your perfect companion when it comes to enjoying the sunny season. Developed specifically for bald scalps, this product offers comprehensive protection from punishing UVB rays and broad spectrum sunscreen coverage.
This sunscreen is special because it has vitamin E, Shea Butter and natural ingredients, and water resistant. It will protect you from the sun without making your skin feel greasy. You can even swim with it on!
Men are using this sunscreen so they can enjoy being outside and still have healthy skin. Get Mountaineer Brand Bald Head Care for Men today!
What You Ought to Know
When the sun is out, it's important to wear something that will protect you from its rays. Vitamin E-infused sunscreens with no smell and no irritants, has a matte finish is a good choice. The sunscreen will help keep you safe from the sun and UVA UVB rays all day.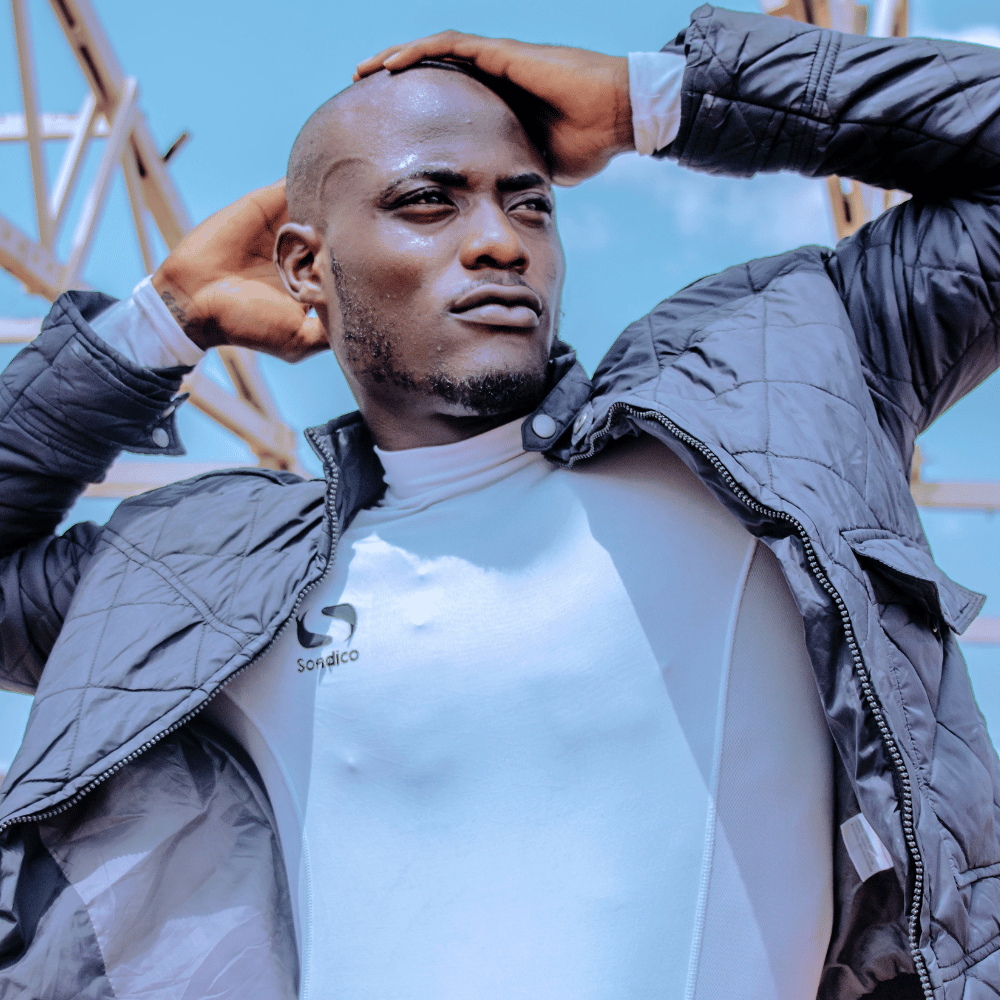 FAQs About Top Sunscreens For Bald Heads
Sunscreen is incredibly important for everyone, but it's especially important for those with bald heads.
A lot of people think that because they are bald they don't need to wear sunscreen. This is a huge mistake!
Check out our FAQs about the best sunscreen brands. We've compiled the top sunscreens based on effectiveness, ingredients, and reviews.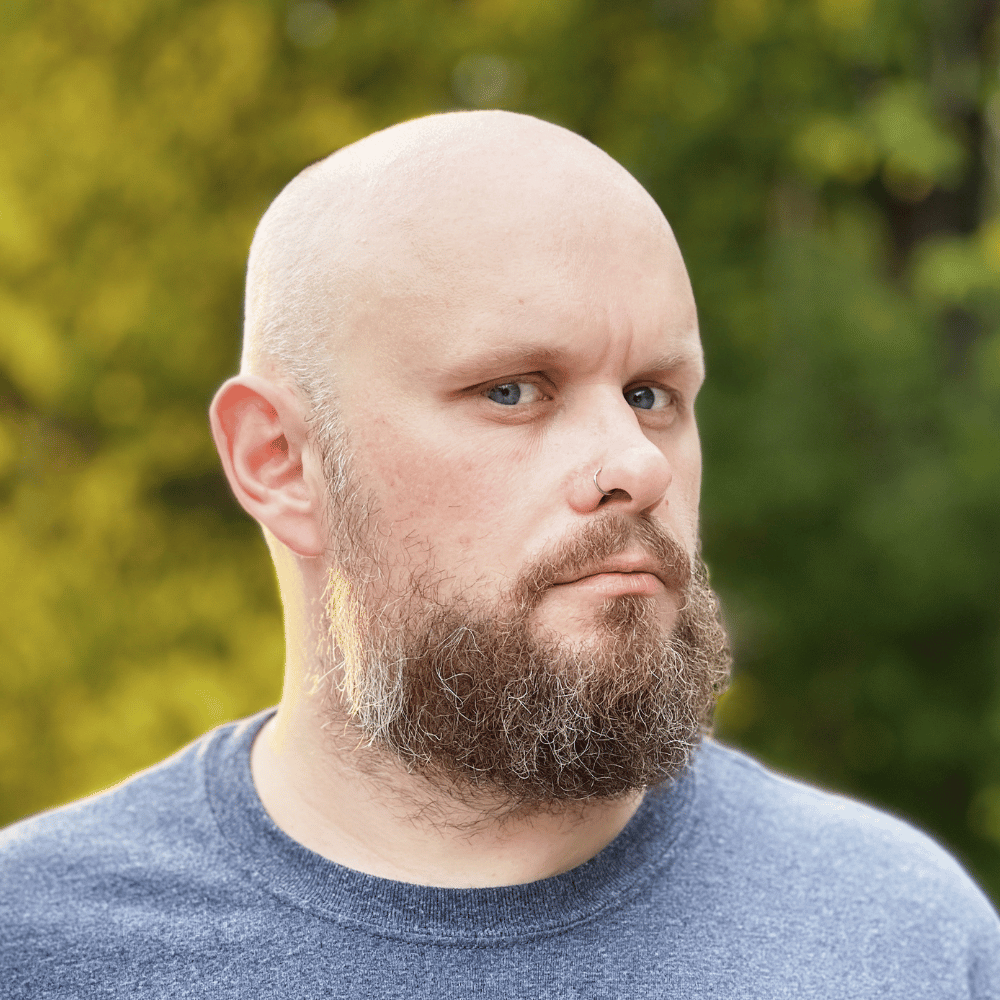 Should You Apply Sunscreen On A Head That Is Bald?
You should put sunscreen on your head. Even if the skin on your scalp doesn't get as much sun, it still needs a shield from the sun's rays. UVB and UVA rays can hurt your skin, UV damage can cause cancer or making you look older.
Buy sunscreen that says it is for use on the scalp and has both UVA and UVB protection. Make sure it is safe to use by checking the label. Physical sunscreen with zinc oxide will not leave white spots if you put it on right.
How Do You Apply Sunscreens?
When applying sunscreens, remember to cover every area including behind your ears, and around your forehead lines, where sun exposure is more likely due to wrinkling or creasing of the skin caused by facial expressions over time. Apply on your scalp after a thorough towel drying!
Lastly, make sure never forget re-apply every two hours when outside during peak times (10 am - 4 pm) regardless of whether it's sunny or not!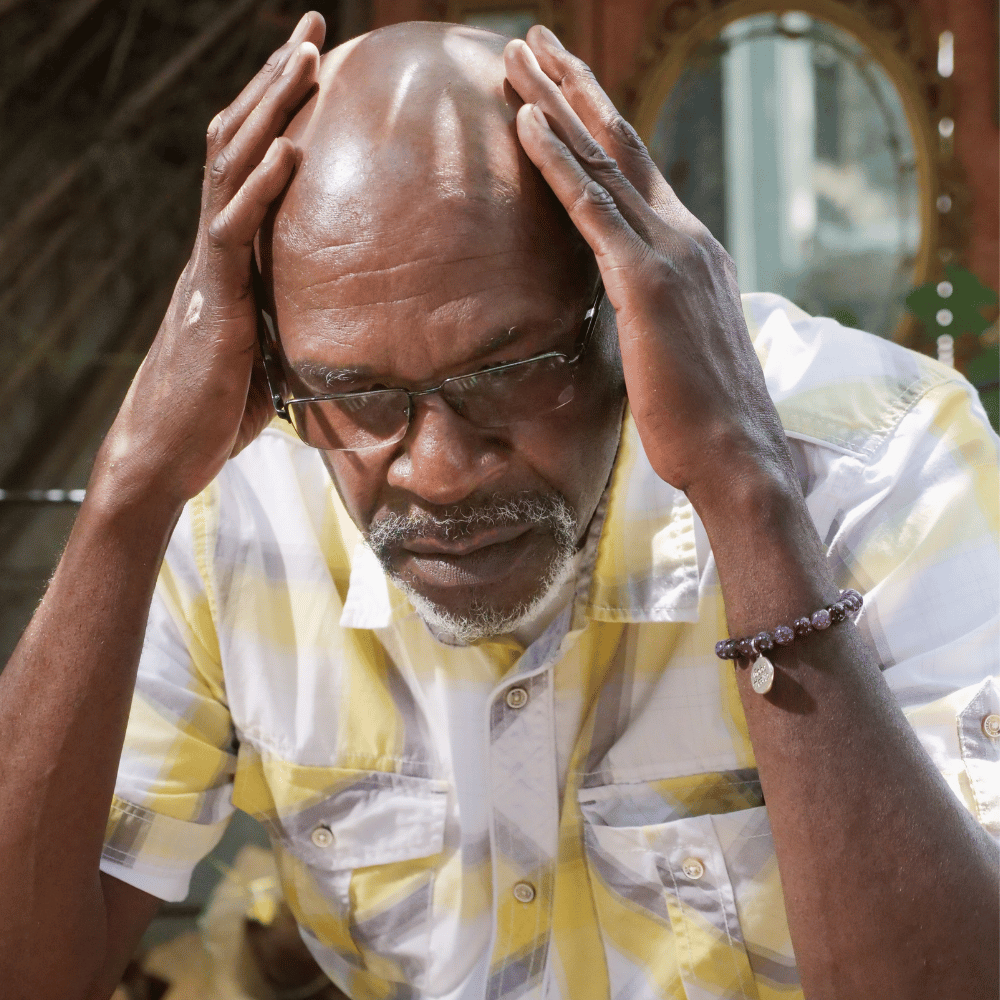 What Does SPF Mean and Does A High SPF Protect You From Skin Cancer?
SPF stands for Sun Protection Factor and it is a measure of how much protection sunscreens provide against sunburn whilst out in the great outdoors.
A higher SPF indicates greater protection from UVB rays — the major cause of sunburn. However, it's important to note that SPF does not provide any meaningful protection from UVA rays — the type of ultraviolet radiation generally believed to be responsible for skin cancer and premature aging.
When selecting sunscreens always look for one labeled 'broad-spectrum' or 'UVA/UVB' because this means that the product offers some level of protection against both types of harmful rays.
It's also important to select a mineral-based safe sunscreen with ingredients like zinc oxide, rather than chemical active ingredients like oxybenzone and avobenzone which may be absorbed into your skin, causing irritation on acne prone scalps, clog pores or other adverse reactions. When possible, opt for dermatologist-tested products as well as those labeled water-resistant and sweatproof so you get lasting defense throughout the day.
And finally, consider choosing a lightweight formula so you don't end up with white residue on your clothes after applying it!
Be sure to apply generously at least 15 minutes prior to going outside in order for adequate coverage - remember that even with high SPFs there is no foolproof alternative when it comes to protecting yourself from skin cancer and premature aging caused by extended exposure to the sun's harsh UV rays!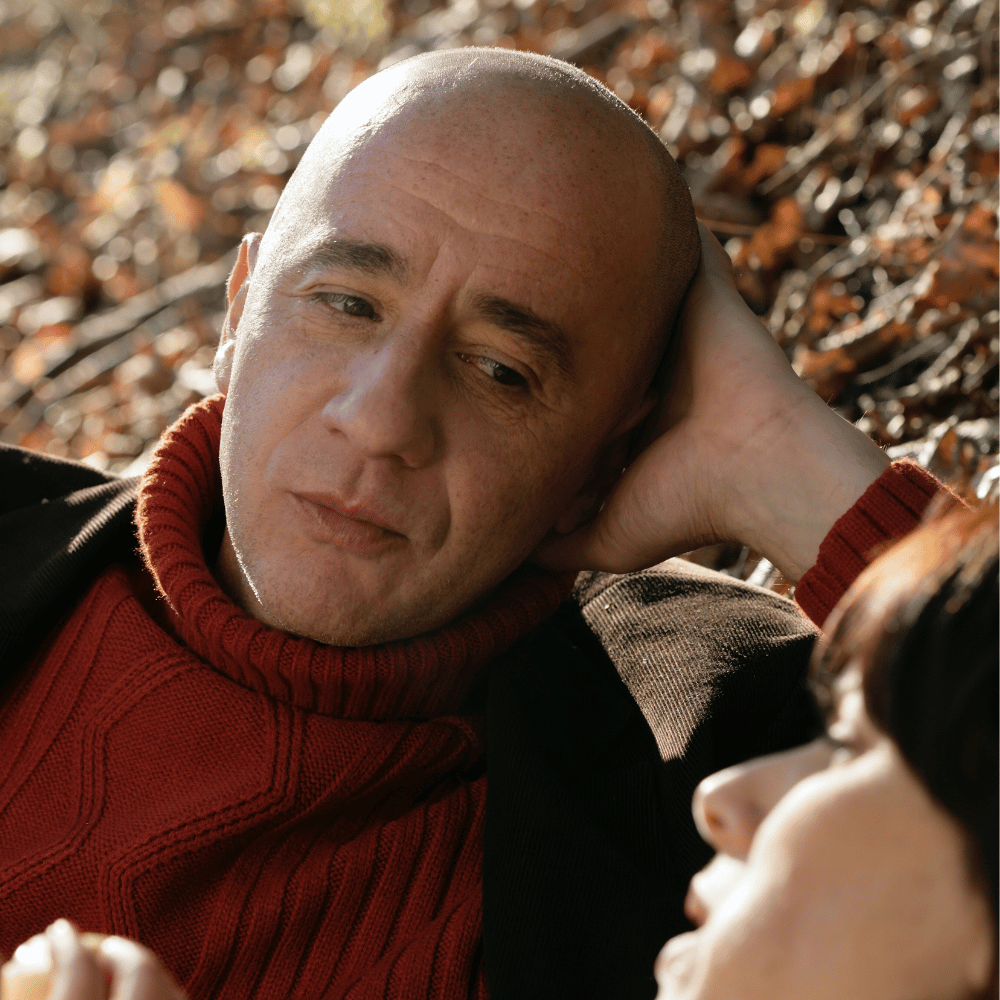 Top 5 Best Sunscreen For Bald Head
Choosing the best sunscreen for your bald head is an important decision and with the plethora of options out there, it can often feel overwhelming. We hope that by providing you with our top picks for sunscreens, as well as some helpful tips on how to apply sunscreen, we were able to take some of that burden away.
Consider the SPF factor--the higher the number, the more shield from UVA and UVB rays; secondly, check the ingredients list to make sure they are free from oils and fragrances; and lastly, make sure it's easy to spread around even if you're looking for maximum coverage.
With these things in mind, here's wishing you luck on your journey toward finding effective sunscreen for your bald head!