Acne scars can be a massive insecurity for many of us. However, there's good news: you mustn't suffer from them forever. With the proper foundation, you can effortlessly cover your acne scars and achieve a flawless, radiant complexion that will boost your confidence and make you feel fantastic. In this post, we'll discuss choosing the perfect foundation for your skin type and acne scars.
Determine Your Skin Type
Before choosing the proper foundation, you need to determine your skin type. Is it oily, dry, or a combination of both? Knowing your skin type will help you choose a foundation that suits your skin and won't cause any irritation. If you have acne-prone skin, consider using a foundation that contains salicylic acid or other acne-fighting ingredients.
Pick Your Coverage
Choose the coverage that suits your needs. Do you want a full-coverage foundation that will hide all your acne scars, or do you prefer a lighter coverage that will still give you a natural look? If you have severe acne scarring, opt for a full-coverage foundation. A lighter coverage foundation may be all you need if your acne scars are mild.
Find Your Undertone
The undertone of your skin is the color that lies beneath the surface. It can be warm, cool, or neutral. Knowing your undertone is essential when choosing a foundation that will match your skin tone perfectly. To determine your undertone, look at your veins. If they appear blue or purple, you have a cool undertone. If your veins are green or olive, you have a warm undertone. If you can't tell, you may have a neutral undertone.
Consider Your Skin's Needs
Consider any other skincare concerns you have, such as dryness, oiliness, or sensitivity. If your skin is dry, choose a moisturizing foundation that won't dry out your skin further. If your skin is oily, consider a mattifying foundation that will control your oil production. If your skin is sensitive, opt for a hypoallergenic foundation that won't cause any irritation.
Review and Blend
Once you have picked out your foundation, it's time to review and blend. Apply the foundation to your jawline or neck, and blend it well. Ensure the shade matches your skin tone and the foundation doesn't look cakey or settle into your fine lines. If you have a full-coverage foundation, use a beauty blender or brush to blend it seamlessly.
Choosing the proper foundation to cover your acne scars is all about finding the perfect match for your skin type, coverage needs, undertone, and skincare concerns. With so many available options, finding your perfect foundation can be daunting. However, with the tips we've discussed in this post, you're well on your way to achieving a flawless, radiant complexion that will give you the confidence boost you deserve. Remember always to review and blend your foundation well, and don't settle for a foundation that doesn't work for you. Your perfect match is out there, waiting for you to discover it.
Acne scars can be a natural confidence killer. It's no wonder why so many people invest in finding the perfect foundation to cover them up. After conducting thorough research, we have discovered the best foundation out there for covering acne scars, and we couldn't be more excited to share it with you. Say goodbye to the stress of applying multiple layers or constantly being worried about your scars showing through. Click the link to find your new favorite foundation and embrace your flawless complexion.
What is the best foundation for covering acne scars?
The best foundation for concealing acne scars depends on various factors. It's essential to consider your skin type, the severity of your scars, and your desired finish. A full-coverage foundation with a matte finish often works well for scar coverage. However, specialized scar coverage foundations are formulated with skin-friendly ingredients like salicylic acid, hyaluronic acid, or niacinamide, providing coverage and aiding in scar reduction. These products cater to specific needs, ensuring a more effective solution for acne scar coverage.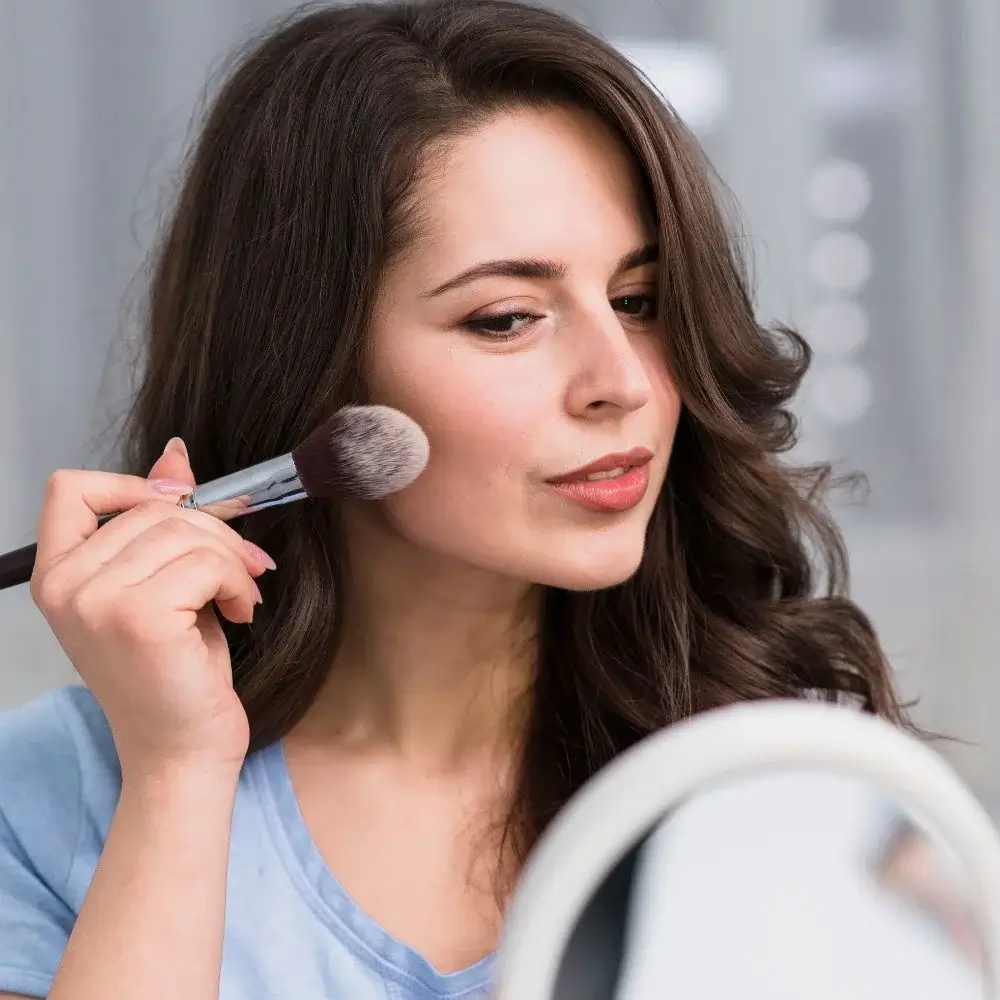 What ingredients should I look for in a foundation for acne scar coverage?
When searching for a foundation suitable for acne scar coverage, look for specific ingredients to benefit your skin. Ingredients like salicylic acid can help exfoliate and unclog pores, reducing the chances of future breakouts. Hyaluronic acid can provide hydration and plumpness to the skin, while niacinamide may help reduce inflammation and improve skin texture. These components not only provide coverage but also contribute to long-term scar improvement. Besides, it's essential to avoid foundations containing comedogenic ingredients that may exacerbate acne.
What are the different types of foundations suitable for acne scar coverage?
Foundations come in various forms, including liquid, cream, powder, and mineral options. The choice of foundation depends on your skin type, preferences, and the desired level of coverage. Liquid foundations are often favored for acne scar coverage because they offer buildable coverage and tend to blend seamlessly into the skin. Cream foundations provide excellent coverage for scars but may feel heavier on the skin. Powder and mineral foundations are suitable for those with oily skin but may not provide the same level of coverage for deeper scars. The choice ultimately depends on your individual needs and comfort.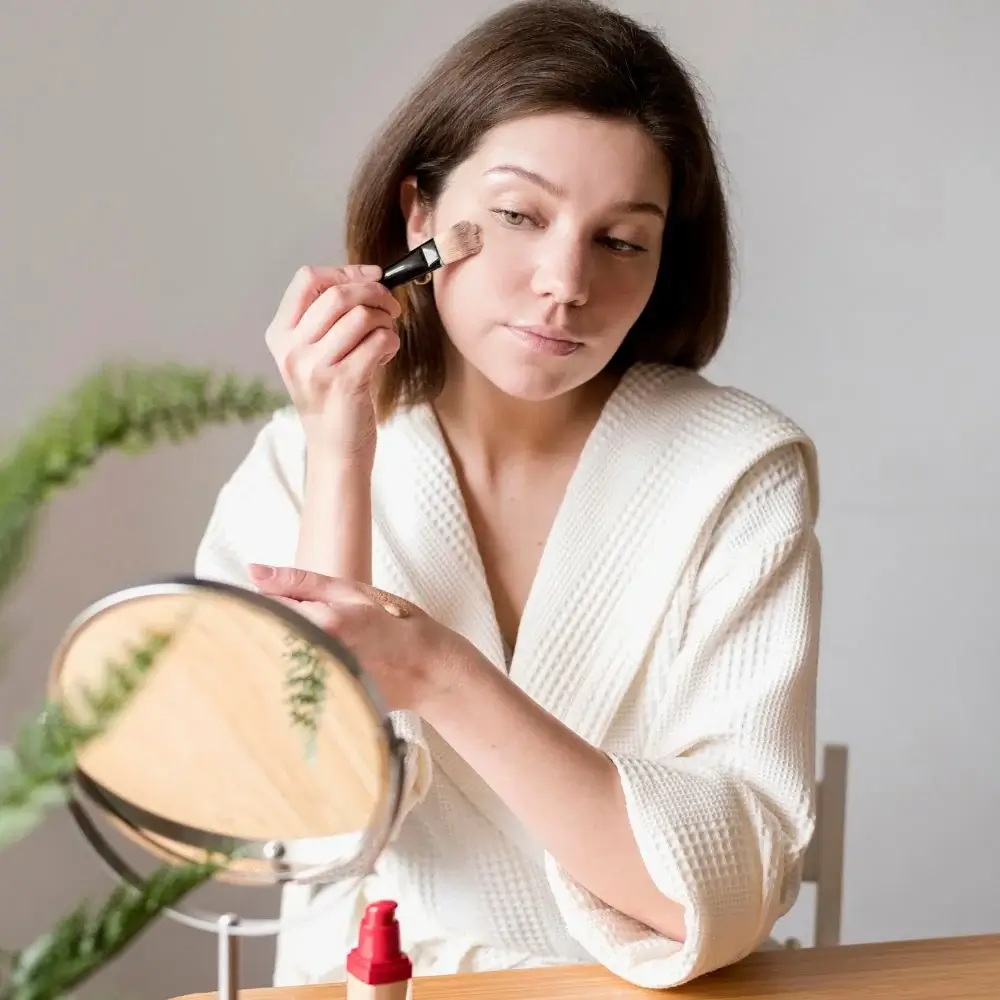 How should I prepare my skin before applying foundation to cover acne scars?
Properly preparing your skin before applying foundation is crucial for achieving the best results in covering acne scars. Start with a clean and well-moisturized face. Apply a primer specifically designed to create a smooth canvas for makeup application. This step helps fill fine lines and uneven texture and ensures that your foundation adheres better and lasts longer. Besides, consider using color-correcting products if your scars have noticeable redness. These can help neutralize the red tones before applying foundation, resulting in a more even skin tone.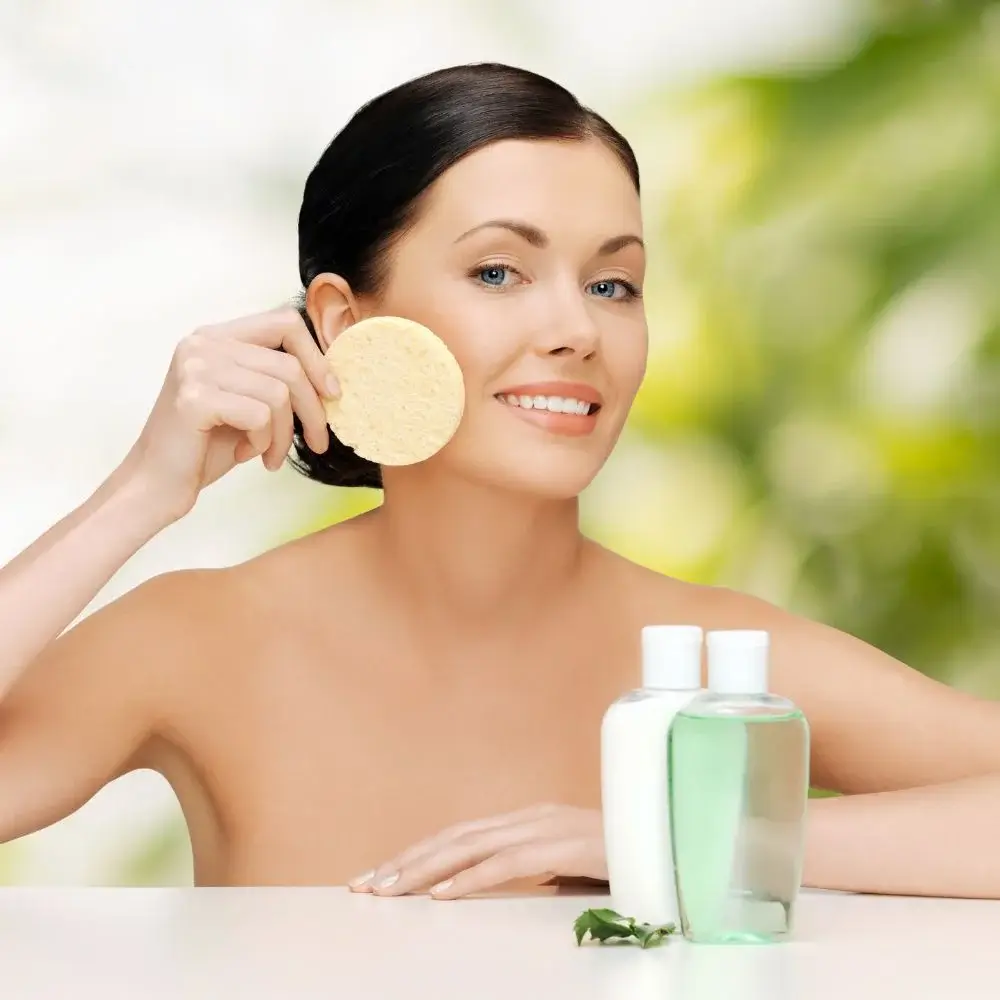 How can I prevent the foundation from caking or settling into my acne scars?
Follow these steps to prevent your foundation from appearing cakey or settling into your acne scars:
Choose the right tools for application, such as a damp makeup sponge or a quality makeup brush. These tools allow for a more even distribution of foundation and can help blend it over scars more gently.

Avoid applying too many layers of foundation, as this can make the makeup appear heavy and accentuate scars.

Set your foundation with a lightweight, translucent powder to help it stay in place without settling into crevices.
The key is to achieve a smooth and well-blended finish.
Should I use a primer before applying foundation for acne scar coverage?
Yes, using a primer before applying foundation for acne scar coverage is highly recommended. A primer serves several essential purposes in your makeup routine. It creates a smooth and even surface for foundation application by filling in fine lines, minimizing pores, and blurring imperfections. A good primer helps your foundation adhere better, ensuring it stays in place throughout the day. When choosing a primer for acne scar coverage, opt for one specifically designed to smooth skin texture and extend the wear of your makeup. This step is crucial for achieving a flawless base and maximizing the effectiveness of your scar coverage.