Acne-prone skin is a long-term, chronic skin disease that requires months or years of treatments to keep it smooth and manageable. It causes red spots, pimples, and bumps on the skin's surface, which looks unsightly. Luckily for acne-prone skin types, the best foundations can make all the difference.
But with countless options, it's hard to find the right foundation in which the formula is designed not to clog pores and lead to more breakouts. Are you struggling to find a foundation that won't aggravate your acne?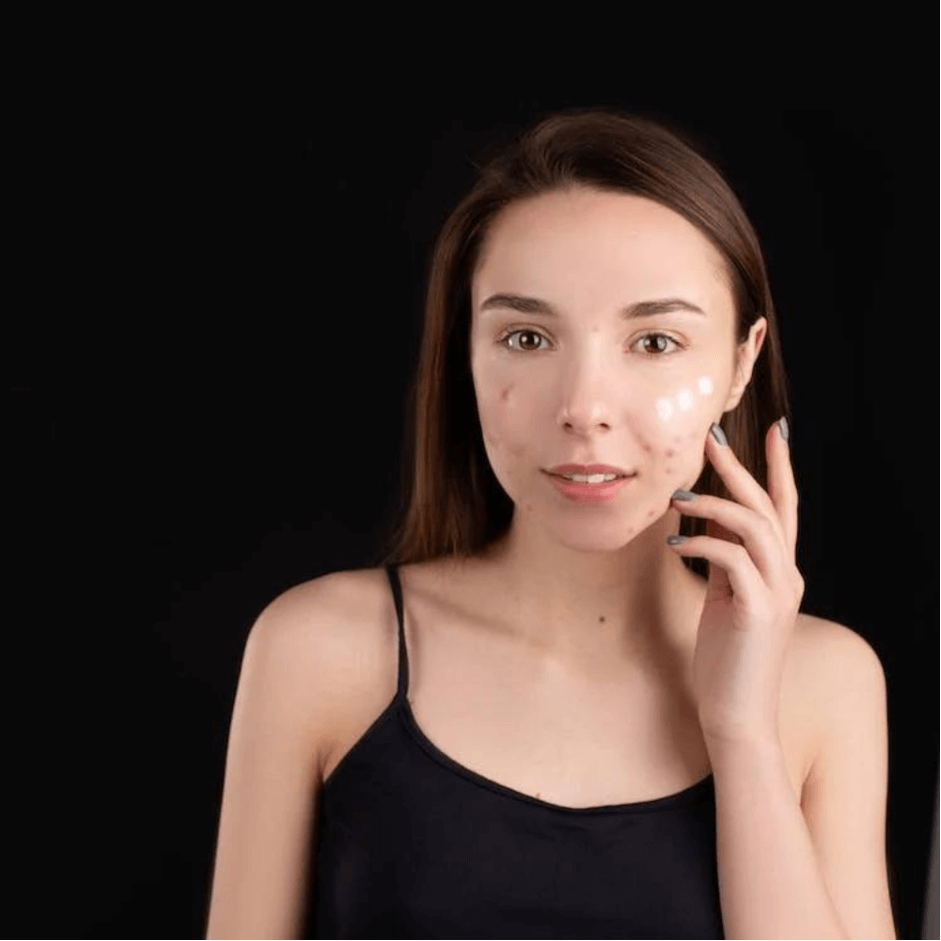 We know the feeling. That's why we've put together this list of the best foundations for acne-prone skin. Whether you're looking for full coverage or a lightweight foundation, we've got you covered. With these skin-loving ingredients foundations, you'll finally be able to achieve a smooth complexion without worrying about more breakouts or clogged pores.
Click here to learn more about the top 4 best foundations for acne-prone skin!
We have searched for the best, so you don't have to live with the rest. In order to serve you to the best of our ability and to keep our blog going, GarnesGuide may collect a share of sales or other compensation from the links on this page if you decide to buy. Each product was independently researched by our editors, and the reviews may have been edited for length and clarity.
How We Choose The Best Foundation For Acne Prone Skin:
Acne is a common skin condition that can affect anyone, regardless of age or gender. If you're one of the millions of people who suffer from acne, you know how frustrating it can be to find a foundation that not only covers up your blemishes but also doesn't make your skin break out even more.
To help you, we've done deep research and gathered the top 4 best foundations for acne-prone skin that can help you achieve a flawless, beautiful complexion. All of these foundations are oil-free and non-comedogenic, meaning they won't clog your pores or irritate your skin.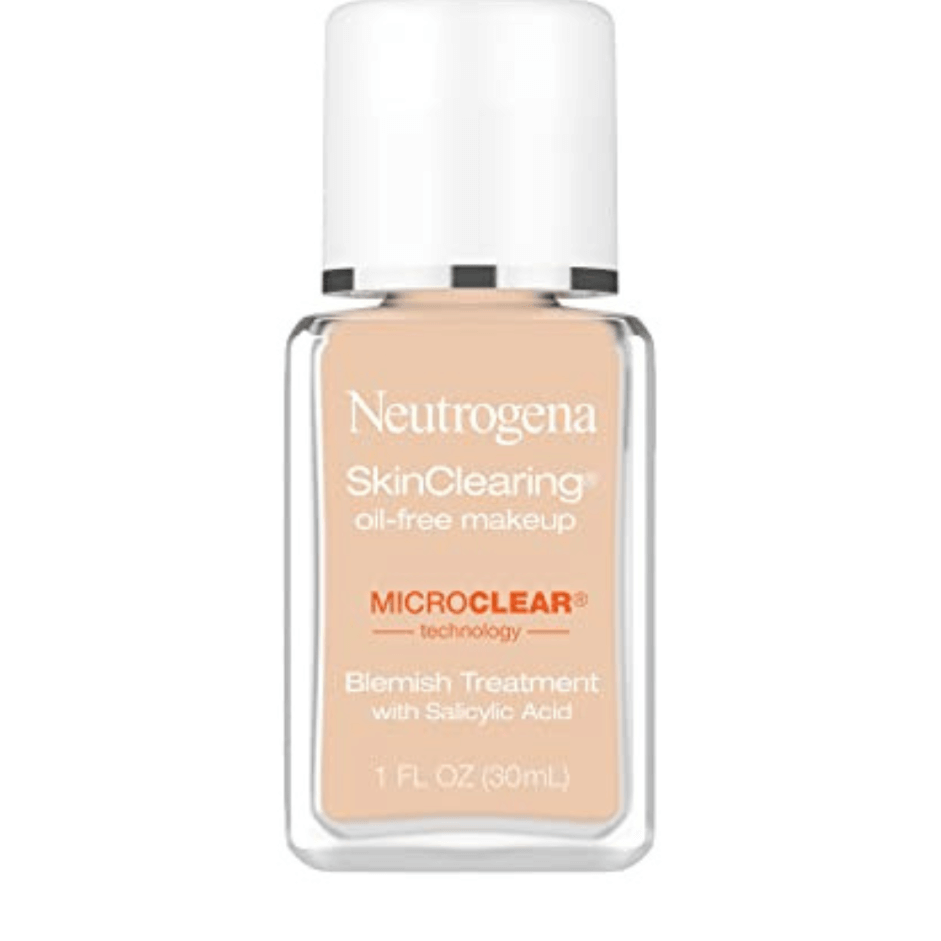 Best Foundation For Treating Acne Prone Skin
Neutrogena SkinClearing Oil-Free Acne and Blemish Fighting Liquid Foundation
Check Price on Amazon
Why GG Loves It
If you are looking for a liquid form full coverage foundation that treats acne and prevents blemishes, Neutrogena SkinClearing Oil-Free Acne Fighting Liquid Foundation is a perfect choice. It removes excess oil and is also perfect for blemish-prone skin and oily skin types.
This foundation contains 0.5% salicylic acid, which is a proven natural acne-fighting ingredient. This natural finish foundation also has light diffusing technology that helps blur flaws for a smooth finish and natural-looking coverage.
In addition, this oil-free formula is lightweight, breathable, and won't clog pores like others that contain pore-clogging ingredients. Whether you have oily acne-prone skin or dry combination skin, this foundation helps provide maximum coverage without the heavy feel.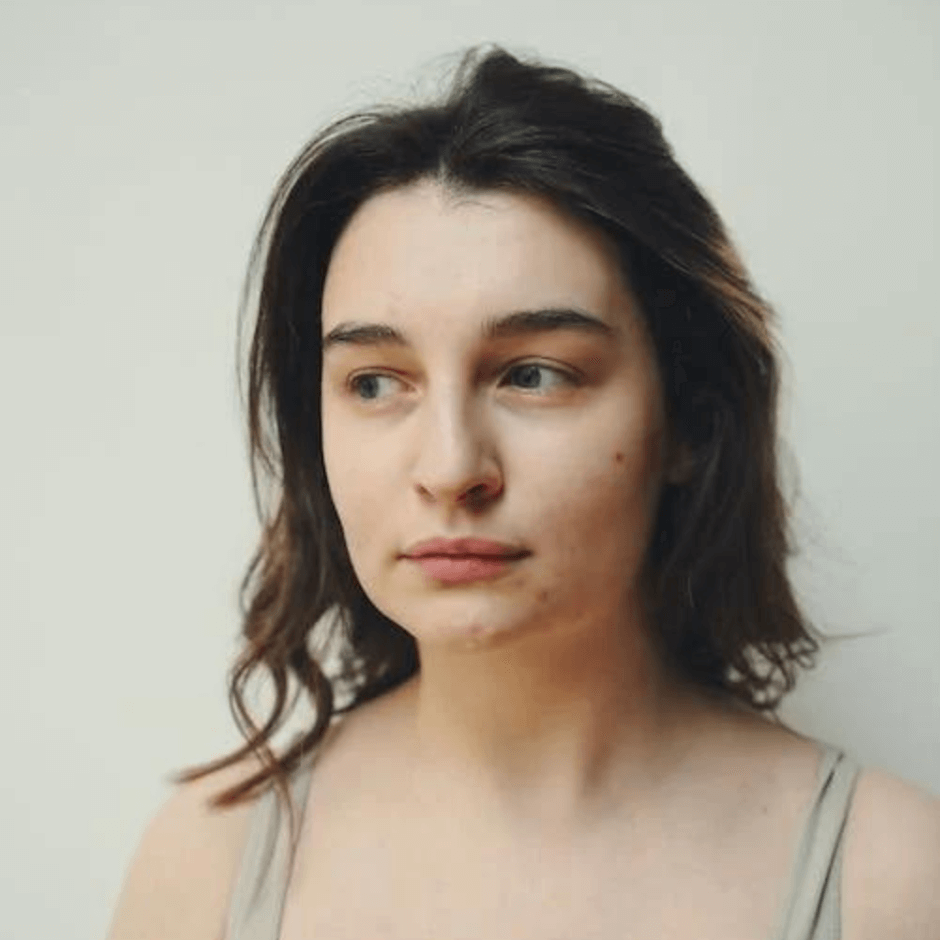 Like nars sheer glow foundation, it also absorbs excess oil, cures acne scars, and perfectly matches all skin tones. Compared to other best foundations for acne that are oil-free and contain hyaluronic acid, this full-coverage foundation is also the best option.
What You Should Know
This foundation is made with MicroClear technology, which helps penetrate the skin to unclog pores and treat current breakouts. It is a board-certified dermatologist buildable coverage foundation that is designed to give your skin an even, natural-looking tone that helps cover blemishes and other imperfections.
The oil-free formula also provides long-lasting coverage while keeping the skin hydrated all day. It removes all dead skin cells and helps control shine to give you an even and smooth skin complexion. For extremely oily skin, this medium shade range celebrity makeup artist foundation is the best potion.
It doesn't contain ingredients like sulfates, parabens, phthalates, and dyes, so you can be sure it won't irritate your skin or damage active breakouts more. If you want the best shade range and effective foundation for your acne or blemish skin, this is the ideal choice.
It's like a drugstore foundation that provides gentle complexion coverage for oily acne-prone skin. Compared to powder foundations or medium buildable coverage foundations that make dehydrated skin, it doesn't affect at all and is safe for all types of skin.
Best Acne Fighting Foundation For Preventing Redness and Blemishes
e.l.f. Acne Fighting Foundation Serum SPF 25
Check Price on Amazon
Why GG Loves It
People with acne-prone skin need special skincare and makeup that has ingredients that target blemishes and redness and help keep skin clear. Introducing you to e.l.f., Acne Fighting Foundation Serum SPF 25!
This lightweight broad-spectrum SPF foundation is designed to provide full coverage while reducing acne redness and helping clear the skin. It has been infused with salicylic acid, witch-hazel, camphor, tea tree, and soothing aloe vera that help fight blemishes that won't aggravate acne.
This foundation serum is non-comedogenic, oil-free, and hypoallergenic, so it is safe for sensitive skin. Plus, it provides SPF 25 broad spectrum protection from UVA and UVB rays that can cause damage to your skin. The buildable coverage of this foundation will leave your sink smooth and healthy.
What You Should Know
Today their many foundations that don't offer any skincare benefits because they contain synthetic and animal-based ingredients. But this acne treatment foundation is specifically formulated to be cruelty-free, vegan, and 100% free from phthalates, parabens, nonylphenol, ethoxylated, triclosan, triclocarban, and hydroquinone.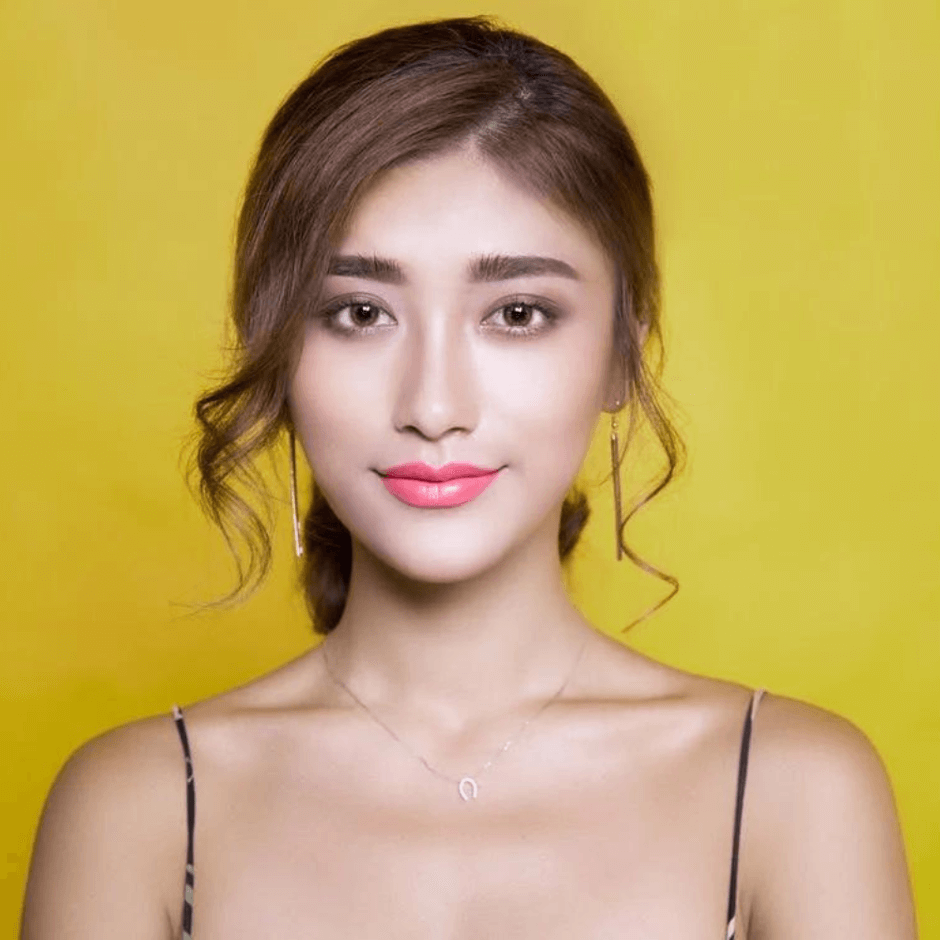 This full-coverage foundation comes in a range of shades that suit all skin tones. Use a damp blending sponge to apply this limited shade range foundation for best results. You can also use a brush for extra coverage or use your fingers to blend in small areas that need more attention.
If you're looking for the perfect acne-fighting foundation that helps prevent redness & blemishes, treats acne effectively, and won't irritate sensitive skin, then e.l.f., Acne Fighting Foundation Serum SPF 25 is definitely worth trying to achieve your desired look.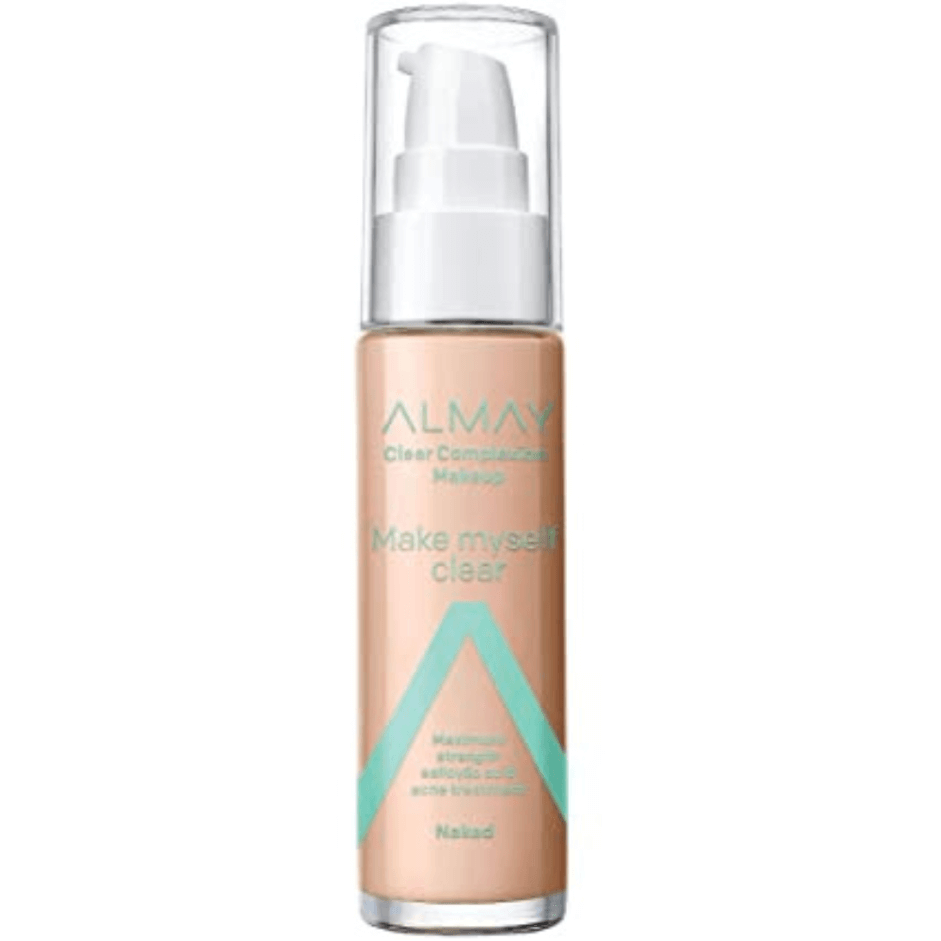 Best Foundation For Acne-Prone, Combination, Oily Skin
Foundation by Almay, Acne Face Makeup with Salicylic Acid
Check Price on Amazon
Why GG Loves It
There are many awesome foundations for acne prone, but that does not reduce the appearance of large pores on all skin types. Almay, Acne Face Makeup with Salicylic Acid is one of the best foundations for acne-prone, oily, and combination skin.
This lightweight foundation with salicylic acid manages to conceal blemishes, control shine, minimize pores, and suppress acne flare-ups while still providing your skin with light coverage.
Furthermore, this foundation has a soft matte finish that disguises blemishes while also not caking up on your skin. Its easy application makes it the perfect foundation for acne-prone, oily, or combination skin types.
What You Should Know
Everyone knows that harmful ingredients containing foundation or makeup can cause breakouts. This foundation includes salicylic acid as an active ingredient to keep your skin looking clear. It is also a board-certified dermatologist product.
Which means it won't cause side effects or irritations. Its lightweight formula absorbs oil and shines while providing medium coverage to even out skin tone without caking.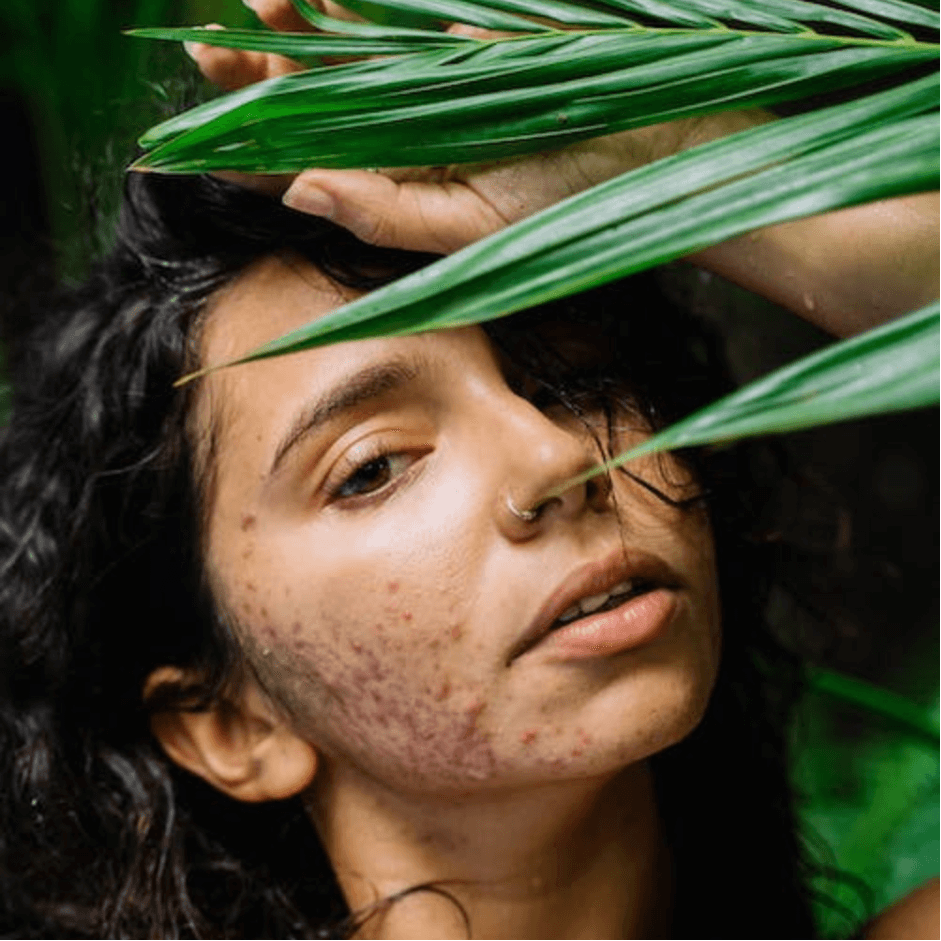 This matte foundation comes in a wide range of shades to match your skin tone perfectly, from light to deep. It is also fragrance-free and hypoallergenic for sensitive skin. Plus, it is also cruelty-free and non-comedogenic.
You can now look perfect without worrying about clogging your pores or damaging your skin. This foundation is best to start with when you want to try something safe and effective. Get your perfect shade and enjoy that beautiful, healthy glow all day long.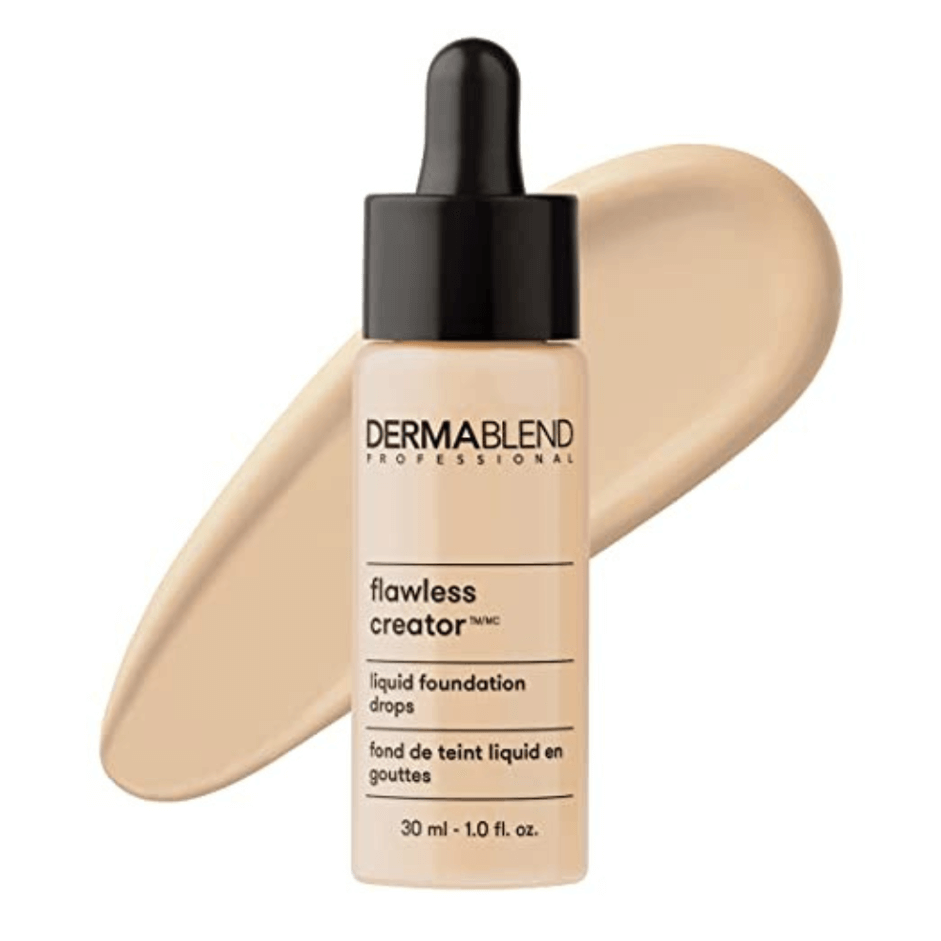 Best Foundation For Acne-Prone Oily Skin
Dermablend Flawless Creator Multi-Use Liquid Foundation
Check Price on Amazon
Why GG Loves It
If you are searching for a lightweight foundation with full coverage, this is the perfect product for you. The Dermablend Flawless Creator Multi-Use Liquid Foundation is oil-free and water-free with just ten ingredients.
It offers concentrated pigments that provide long-lasting coverage without clogging pores or irritating skin – making it ideal for acne-prone oily skin. The formula is suitable for sensitive skin, too, so everyone can enjoy a flawless complexion.
The lightweight texture of this foundation allows it to blend seamlessly with your skin tone, creating a natural look that won't make you feel like you are wearing makeup. You can also use it to cover blemishes and dark spots without worrying about it clumping or caking.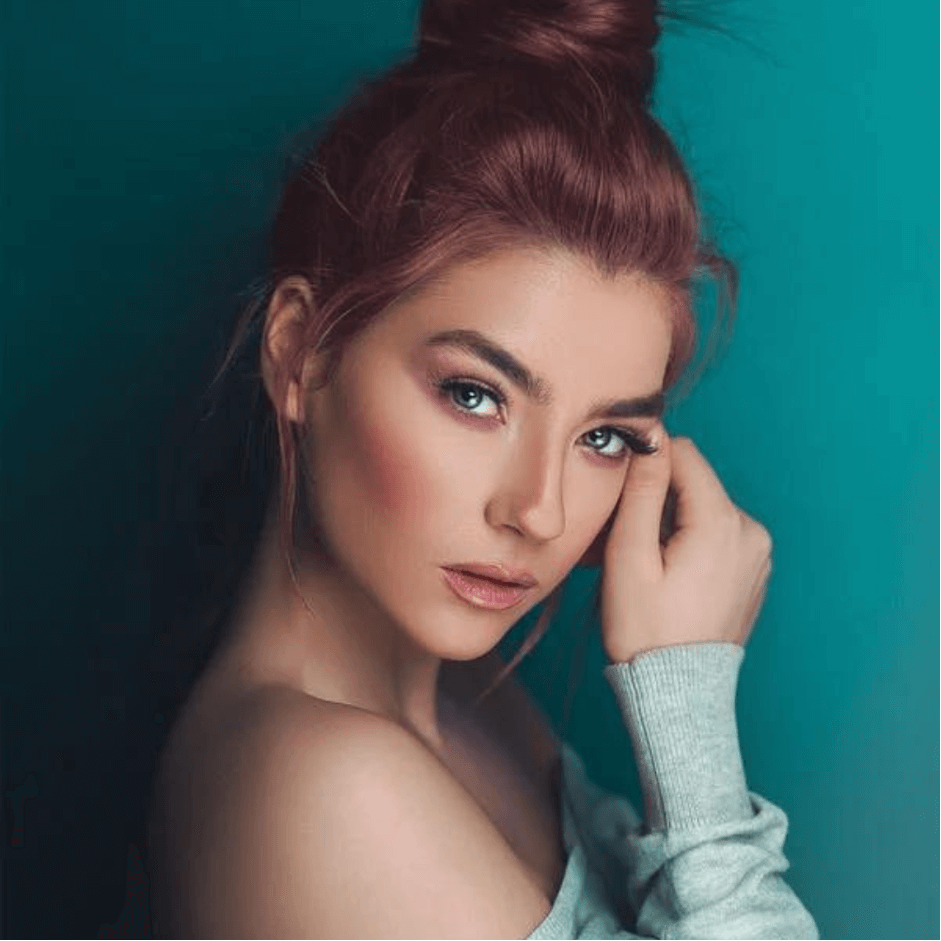 This oil-fee-tinted moisturizer is just like nars sheer glow foundation that provides buildable coverage and the best shade range that suit every skin tone. Compared to other foundations for acne prone, this one work better to achieve silky smooth acne-free skin.
What You Should Know
With this limited shade range foundation, you can create a sheer or full coverage, natural look. It also provides up to 24 hours of wear and has a sweat-resistant formula that won't smudge or transfer. It's dermatologist tested and recommended for all skin types, even very sensitive ones.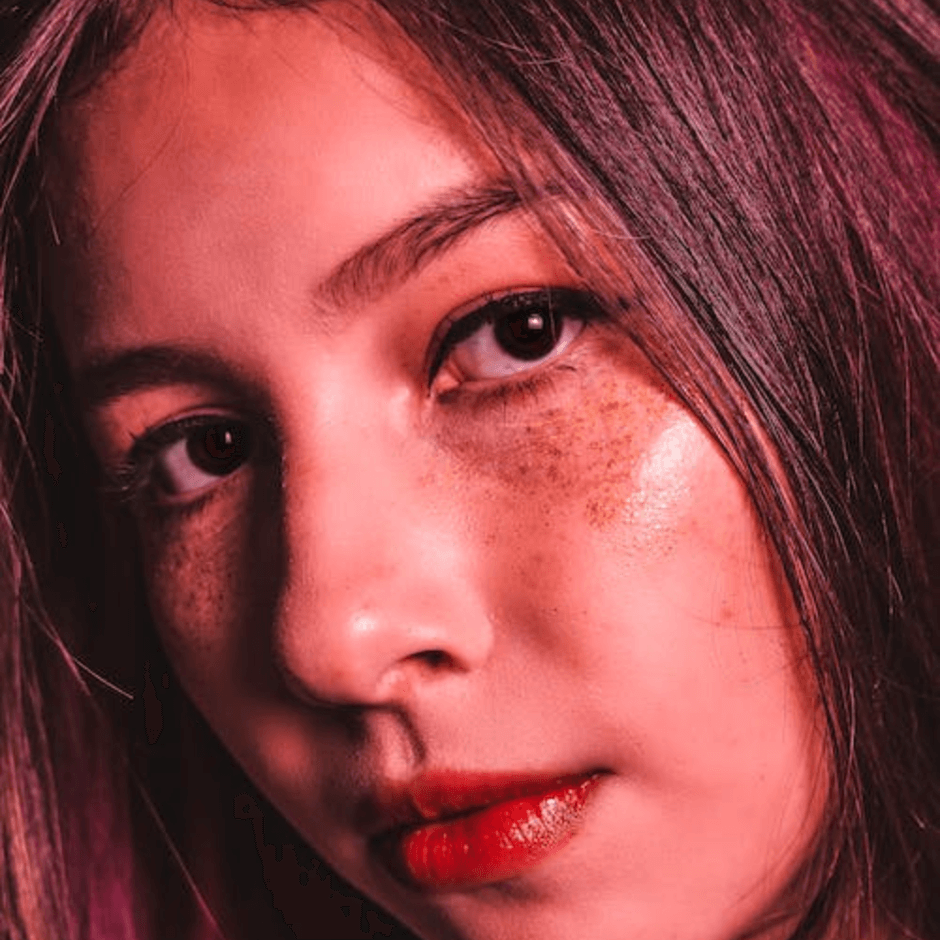 Keep in mind that before using it on your acne-prone skin, you need to shake it for 30 to 60 seconds until the pigments are fully blended and provide full coverage. Then squeeze the dropper to flush out any products.
Again shake this oil-free formula foundation to ensure it's thoroughly mixed, and apply a thin layer on your skin for sheer coverage or multiple layers of the foundation to build up that desired coverage. Daily use this oil-free matte foundation to see the result yourself.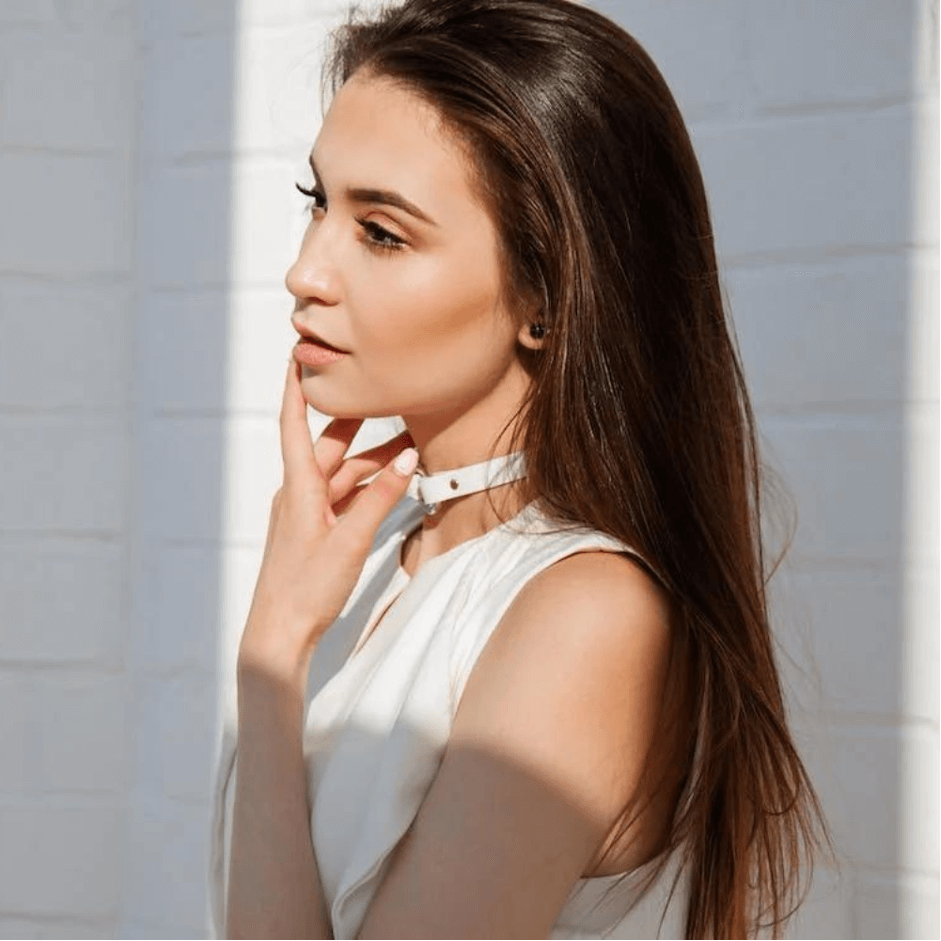 Here are Some FAQs to Help Guide you on Your Way!
Acne is a common skin condition that can cause significant embarrassment and distress, but with the best foundation, you can achieve the desired coverage.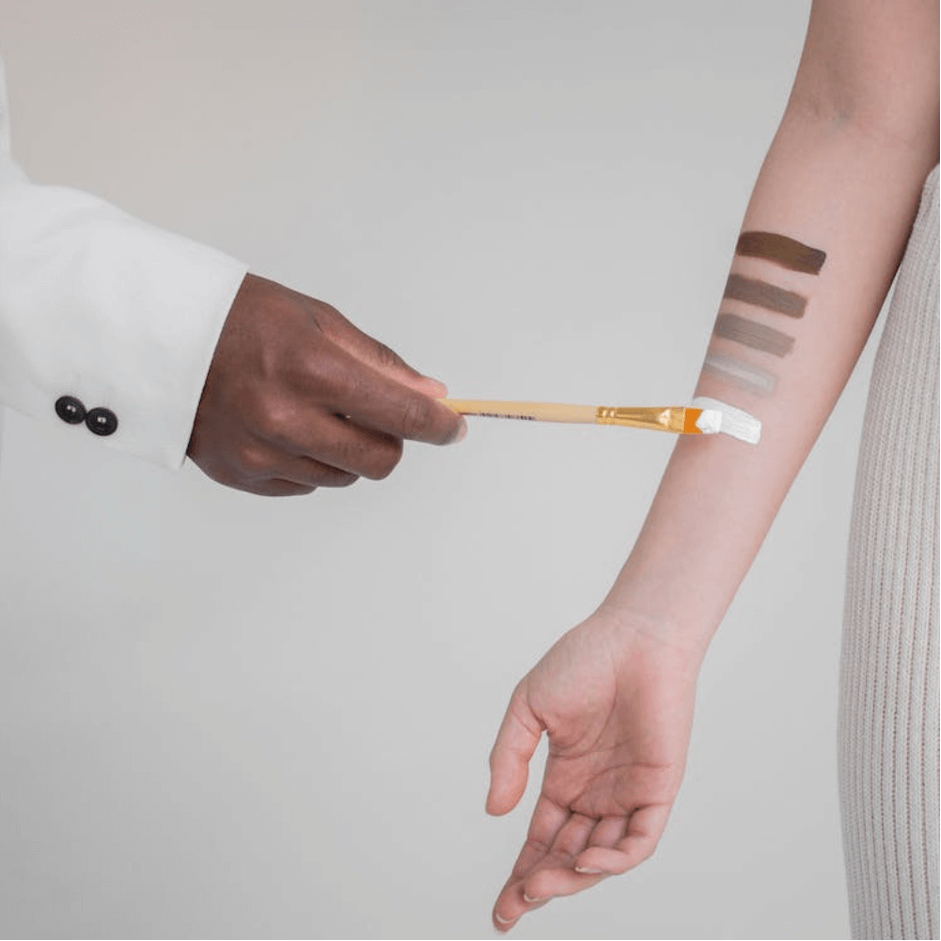 To help you, we've put together a list of frequently asked questions (FAQs) about acne-prone skin and foundation to help guide you on your way so you can make an educated decision about what's best for your skin.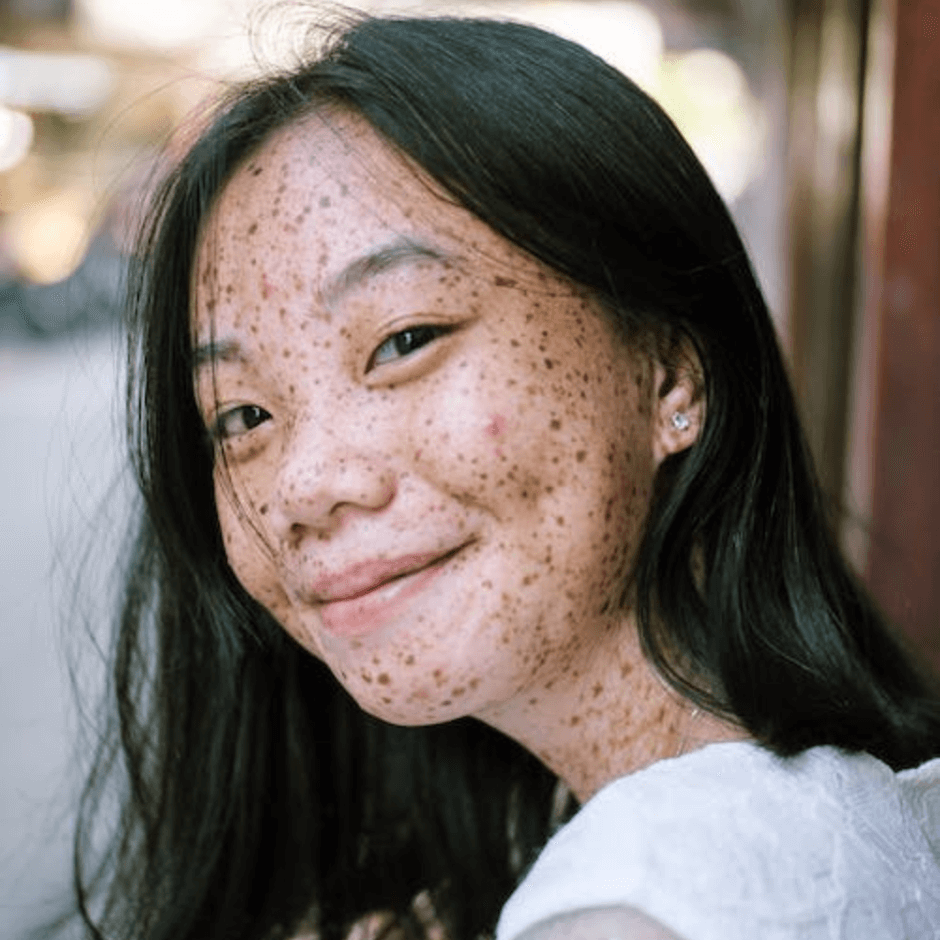 What is the foundation?
A foundation is a type of cosmetic that is designed to provide coverage for the skin. It is typically applied to the face to cover up blemishes, dark circles, and other skin imperfections. Foundation can also be used to even out the complexion and make the skin look smoother.
There are many different types of foundations available on the market, including liquid, powder, and cream foundations. But choose the one that contains hyaluronic acid, oil-absorbing kaolin clay, and provides more coverage and extensive shade range.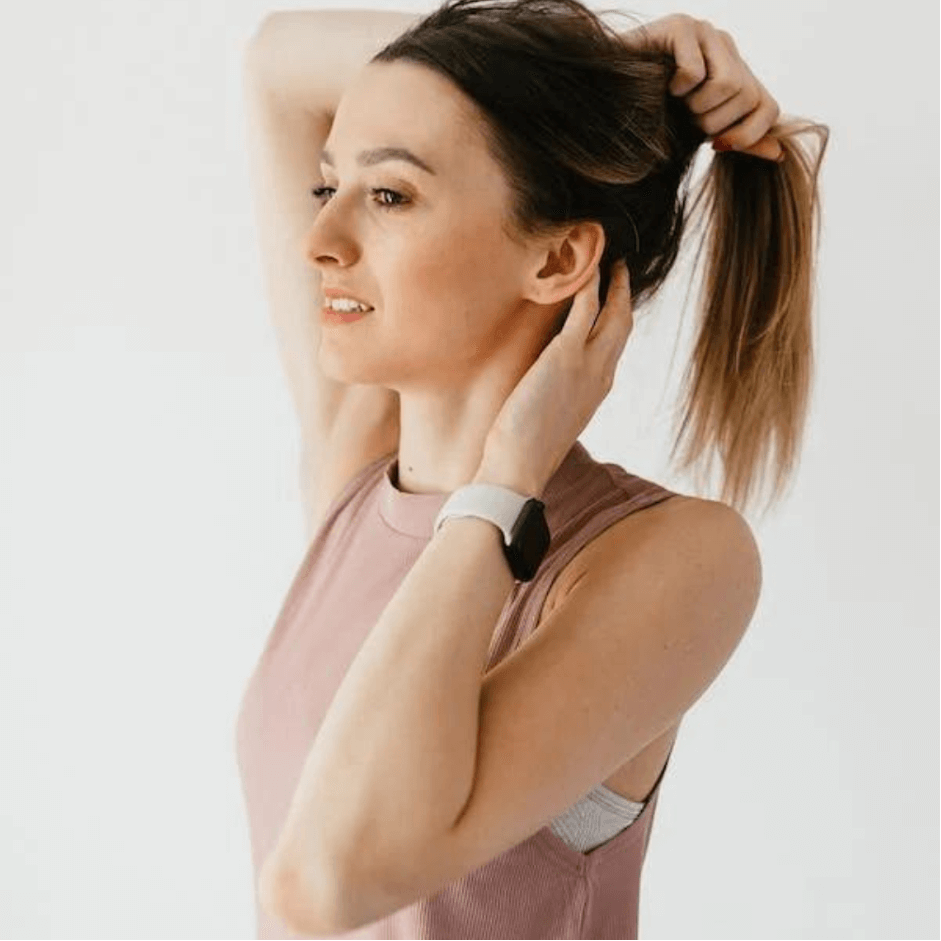 How to apply foundation with a brush?
There's no one-size-fits-all answer to this question, as the best way to apply foundation with a brush will vary depending on the type of foundation you're using and the brush you're using. However, here are a few tips to help you get started:
1. Start by shaking the bottle of foundation well to mix up the ingredients. This will help ensure that the foundation is evenly mixed and won't streak on your skin.
2. Pour a small amount of foundation onto the back of your hand or into a dish. You don't need very much - a little goes a long way.
3. Dip the brush into the foundation, then swirl it around until it's well-coated. Be sure.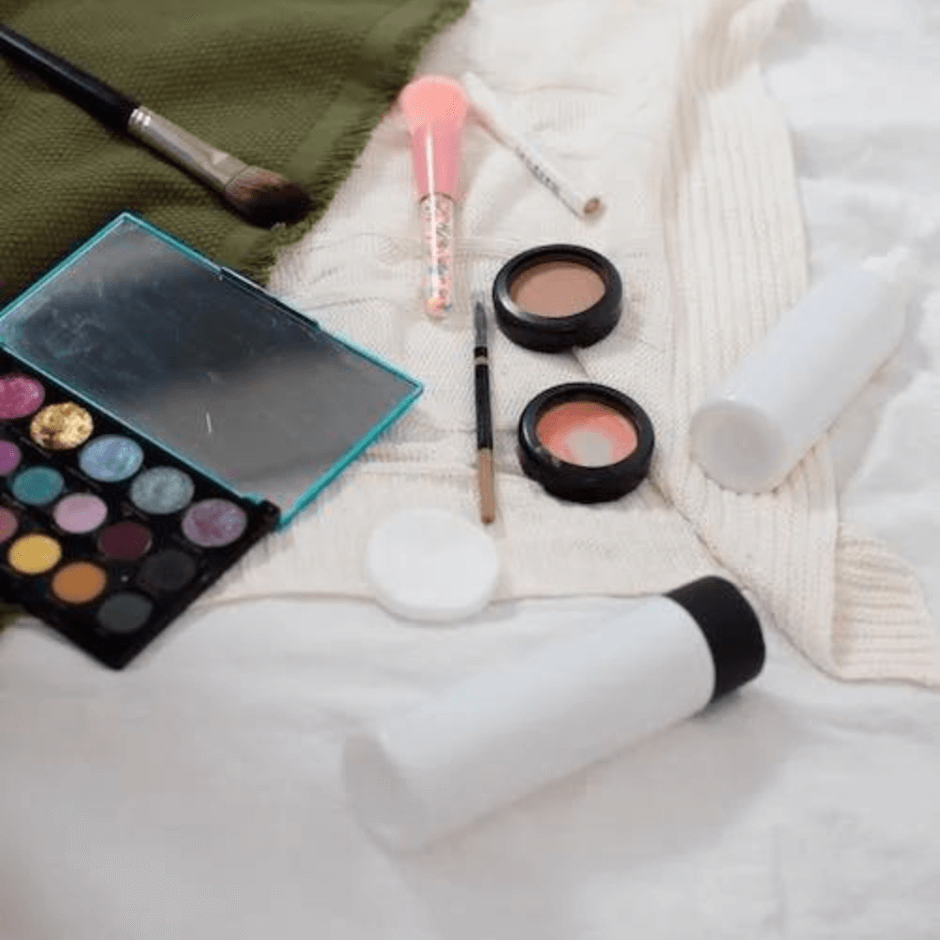 How to apply powder foundation?
When applying powder foundation, use a brush to apply it in light layers all over your face. Start with a small amount and build up if needed. Make sure to blend it well into your skin. Powder foundation is a great option if you want natural-looking coverage that lasts all day, then liquid makeup foundations.
It helps to control shine and can help hide flaws. Just make sure to choose the right shade for your skin tone, and apply it in light layers, so you don't look cakey. And also, make sure to choose the bobbi brown skin or powder buildable foundation that contains medium coverage formula because it is best for oily complexions and removing existing blemishes from irritated skin.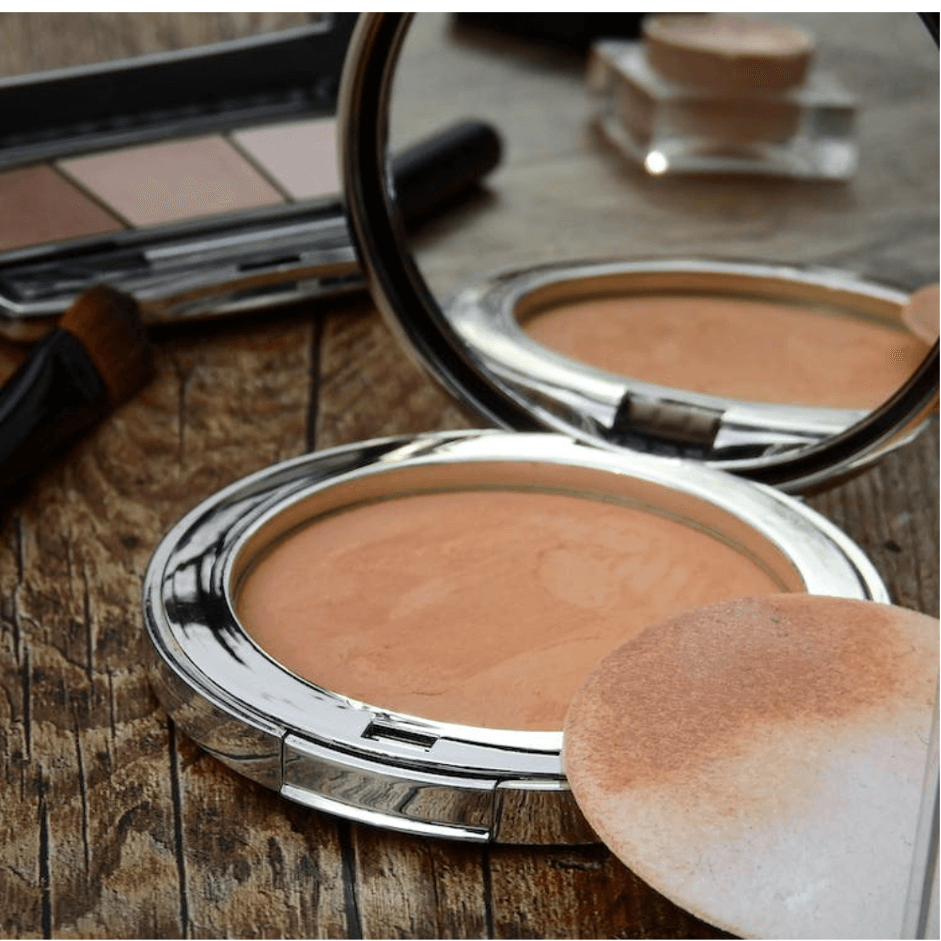 Can you use concealer as a foundation?
You can use concealer as a foundation, but it's not recommended because it doesn't contain oil-free formula and mineral oil like poreless liquid foundation. Concealer is meant to be used to cover up areas of the skin that are discolored or uneven. It's not meant to be used as a foundation because it doesn't provide enough coverage.
Additionally, using concealer as a foundation can lead to cakey makeup and an unnatural appearance. So it is better to use a foundation rather than concealer because it is designed to camouflage active breakouts and soothe your dehydrated skin.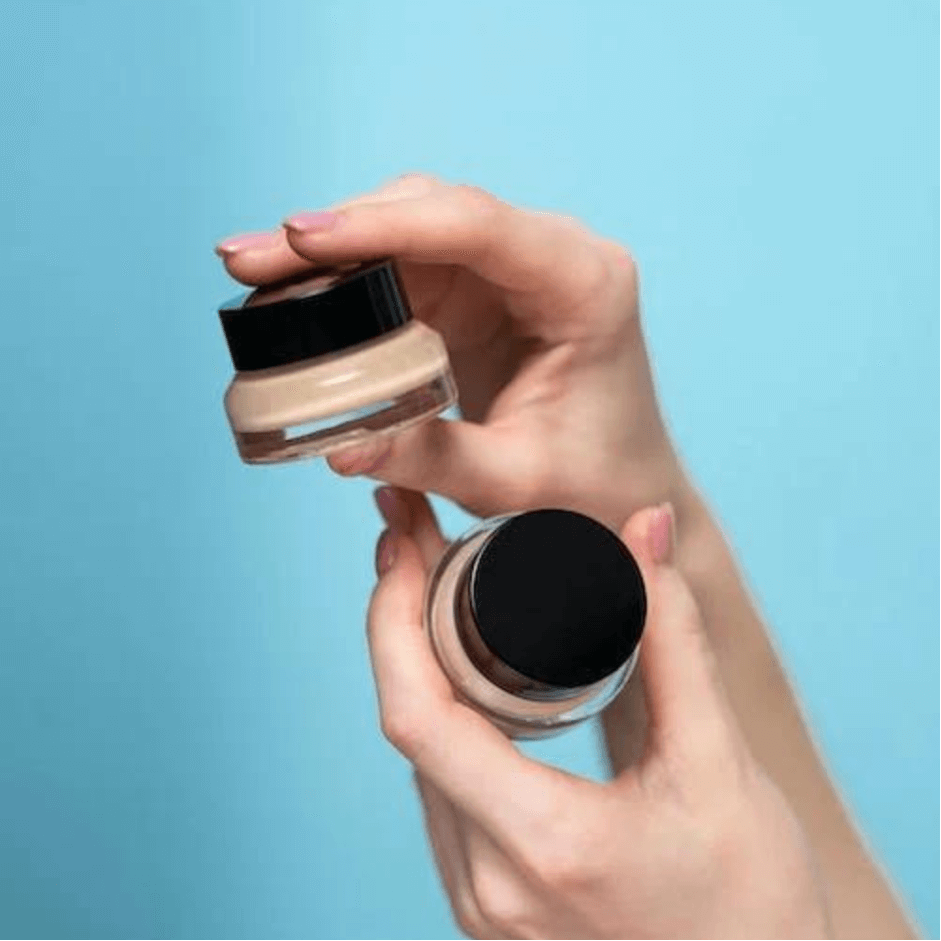 How to apply foundation with a sponge?
There's no one right way to do it, but here's one way that might work for you:
1. Moisten the sponge with warm water.
2. Squeeze a small amount of matte foundation onto the back of your hand.
3. Dip the sponge into the matte foundation and swirl it around to coat the sponge evenly.
4. Apply the foundation in a circular motion, starting on your nose and working outwards.
5. Finish by blending downwards towards your neck.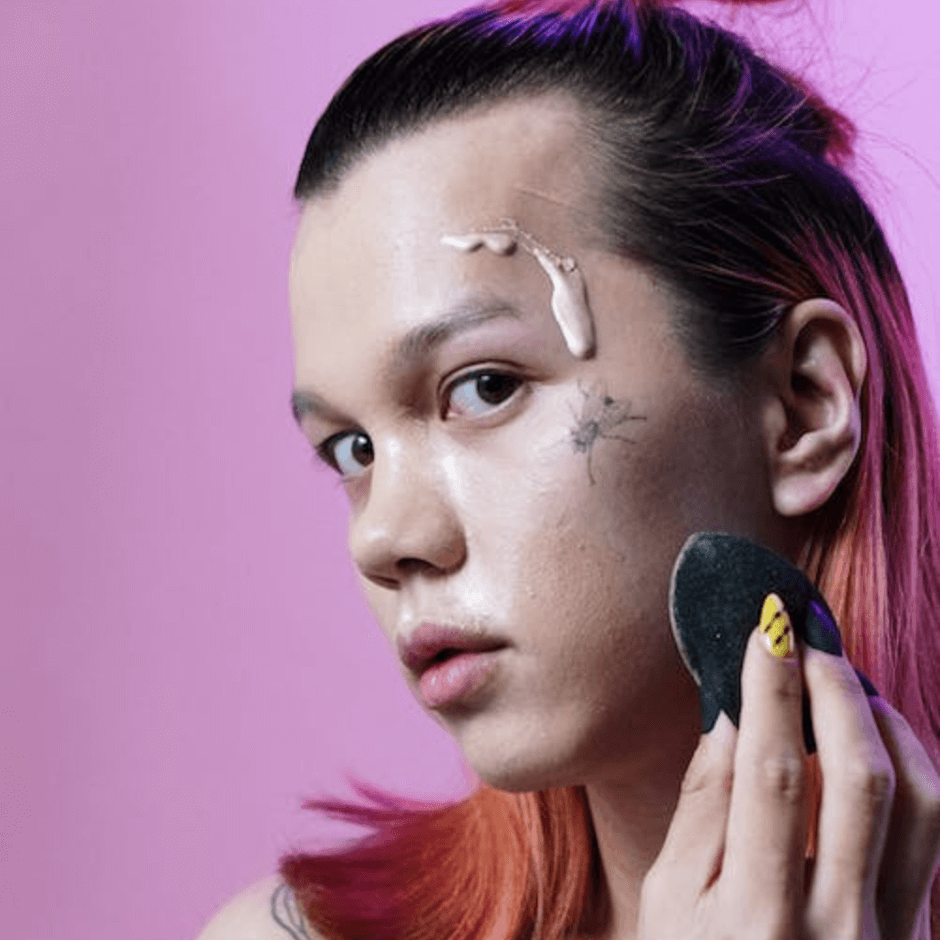 What's acne-prone skin?
Acne Prone skin is a skin type that is more susceptible to developing acne. This can be due to a variety of reasons, such as excess sebum production, overactive pilosebaceous glands, oily skin, and the presence of bacteria. Acne lesions are caused when the follicles become blocked with oil and dead skin cells, which leads to an accumulation of bacteria. This often results in redness, inflammation, and pus formation. If you have acne-prone skin, keeping your skin clean and free of excess oil is important.
How often should you exfoliate acne-prone skin?
Exfoliating acne-prone skin is a delicate balancing act. If you exfoliate too much, you can strip the skin of its natural oils and cause more irritation and inflammation. If you don't exfoliate enough, the dead skin cells will accumulate and can worsen your acne. Ideally, you should exfoliate your skin once or twice a week. Be gentle when exfoliating, and avoid using harsh scrubs or chemicals on your skin. Try using a soft cloth or an enzyme-based scrub to gently remove the dead skin cells.
Is vitamin C good for acne prone skin?
Yes, vitamin C is a great choice for acne-prone skin. It helps to promote collagen production, which can help to reduce the appearance of acne scars. It also has anti-inflammatory properties, which can help to reduce inflammation and redness.
Additionally, vitamin C is an antioxidant, which can help to protect the skin against free radicals that can cause damage and contribute to the formation of acne lesions. There are many foundations for acne prone skin that contain vitamin c, mineral oil, and hyaluronic acid that are also good for acne-prone skin.
Which facial is good for acne prone skin?
Salicylic acid is a beta-hydroxy acid that is commonly used in acne treatments. It is a chemical exfoliant that helps break down the build-up of oils and dead skin cells on the skin's surface. This, in turn, helps to reduce the severity of acne breakouts.
There are a number of ways to incorporate salicylic acid into your skincare routine. You can find over-the-counter skincare products containing salicylic acid or make your own facial masks, foundations, and cleansers using ingredients like baking soda and honey.
Top 4 Best Foundation For Acne Prone Skin:
While all of the foundations mentioned above are great for acne-prone skin, it is important to remember that not every product will work for everyone. It may take some trial and error before you find the foundation that works best for you.
But with so many options available, we are sure that you can find the perfect one for your needs.  
Read our article about best hypoallergenic eyeliner here!
Read our article about best shampoo for bleached hair here!
Read our article about best cruelty free lipstick here!