Foundations, with their remarkable capabilities, stand as one of the most potent & transformative tools in a beauty enthusiast's arsenal. They possess the incredible ability to elevate our appearance, subtly conceal imperfections, and bring out our inherent radiance so that we can put our best face forward.
However, when dealing with acne scars, not all foundations are created equal. The wrong product can emphasize the uneven texture and make the issue worse, making it crucial to pick the right foundation to cover acne scars effectively. Do you need the best foundation that can hide acne scars flawlessly?
Don't worry; we've got you covered. We know that picking the best foundation for acne scars can feel like looking for a Mayan city in a vast jungle with no map or destination; that's why we've compiled this list of the top 3 most effective foundations to cover acne scars, bleakly redness, and uneven skin tone.
All these best foundations for acne scars listed on our list are filled with safe ingredients that are gentle on the skin and won't cause further breakouts. They're also well-suited for all skin types, so whether you have acne-prone, normal, sensitive, combination, or dry skin, there's a perfect foundation for you.
Keep reading to learn more about our list of the top 3 best foundations to cover acne scars!
We have searched for the best, so you don't have to live with the rest. In order to serve you to the best of our ability and to keep our blog going, GarnesGuide may collect a share of sales or other compensation from the links on this page if you decide to buy. Each product was independently researched by our editors, and the reviews may have been edited for length and clarity.
How We Choose the Best Foundation To Cover Acne Scars:
Acne scars are not just blemishes on the skin; they often carry with them emotional weight, affecting one's self-esteem and confidence. If you've been struggling with acne scars, you know the never-ending search for the best foundation that can effectively cover them & give you a flawless complexion.
With so many products in the market claiming to be the ultimate solution, it can be overwhelming and frustrating to find one that actually works because not every product can cater to every skin type & scar severity, and some can even worsen the condition instead of helping it that can lead to further damage.
To help you in this quest, we have done a deep dive research and selected the top 3 best foundations for acne scars that will not just cover them but also nourish and improve your skin's texture. Plus, they are also pocket-friendly, so you don't have to give your wallet a heart attack to get that perfect skin.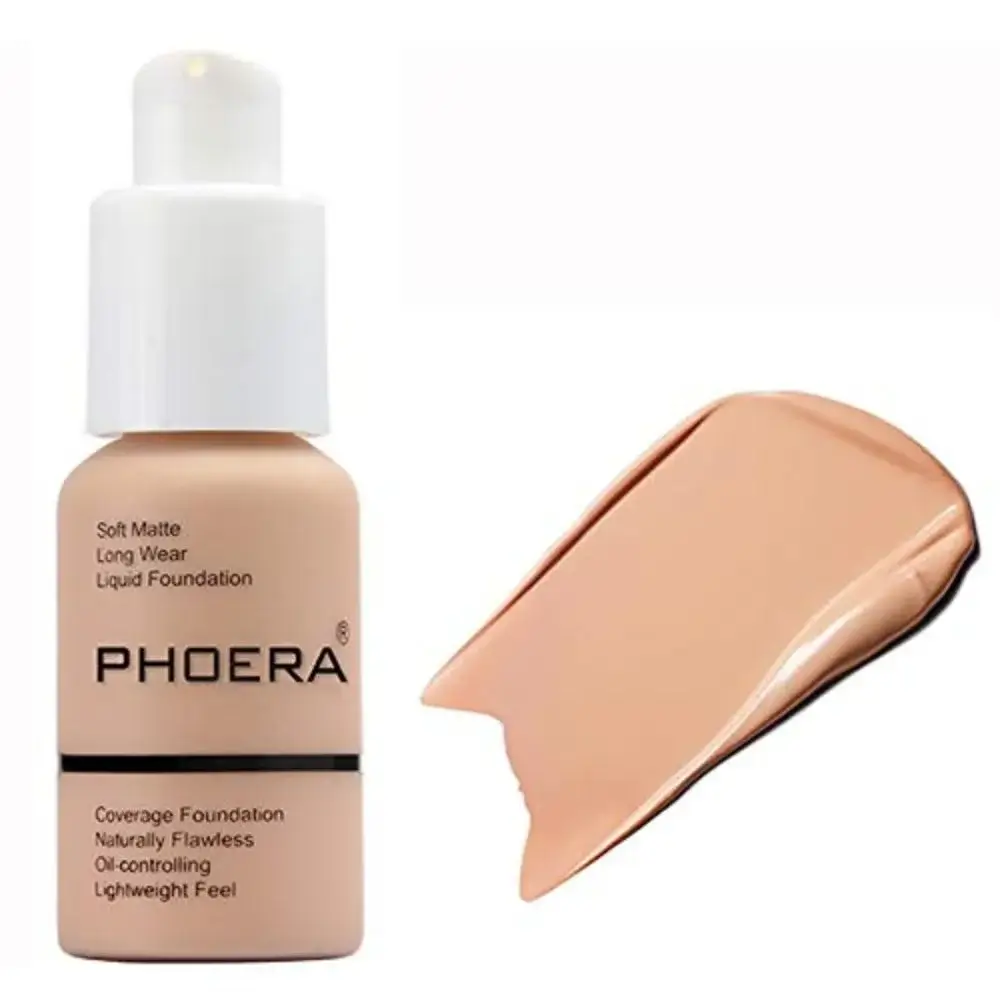 Best Foundation For Blemishes, Acne Marks, Red Blood, and Large Pores
58g PHOERA Foundation Full Coverage Foundation
Check Price on Amazon
Why GG Loves It
If you have been tired of camouflaging your pesky acne scars that seem to never go away, then using this full-coverage foundation from PHOERA will be a game changer for you. It effortlessly covers skin blemishes, acne marks, red blood vessels, large pores, and any other flaws that you may want to hide.
Its full-coverage formula offers a natural matte finish that looks like your skin but better. It gives a light-from-within complexion, leaving your skin looking flawless and radiant all day long. It can instantly make your skin appear more white, smooth, and translucent, which will have everyone asking for your secret.
With this ideal natural full-coverage foundation, you can effortlessly achieve a poreless and smooth complexion without the appearance of looking cakey or heavy. It has a soft and lightweight texture that effortlessly glides smoothly on your skin surface, creating a flawless yet natural and radiant look.
The formula is specifically designed to provide buildable coverage, allowing you to customize the level of perfection you desire. Whether you're attending a special event or simply going about your daily routine, it will leave your skin looking flawless, fresh, and beautifully natural throughout the day.
What You Should Know
The thing that makes this lightweight foundation a complete solution for all skin issues is its whitening and moisturizing repair composition. It is formulated with advanced ingredients that not only provide full coverage but also work to protect your skin and improve its overall appearance, texture, and health.
The whitening properties in this foundation help brighten your complexion, reducing the appearance of dark spots & acne scars. It also contains moisturizing agents that provide long-lasting hydration to your skin, making it look plump and healthy. It can even hide wrinkles & fine lines, giving you youthful skin.
But the best part about this creamy foundation is its compatibility with all skin types. Whether you have acne-prone skin, dry skin, oily skin, combination skin, inflamed skin, or even sensitive skin, this oil-free foundation works perfectly. It also works in thin layers, eliminating the need for caking on concealer.
On top of all that, this waterproof and sweat-proof formula is resistant to humidity and extreme weather conditions, making it perfect for all-day wear. Plus, it is available in 5 awesome full-coverage shades so you can easily find your perfect match that blends effortlessly and seamlessly into your skin tone.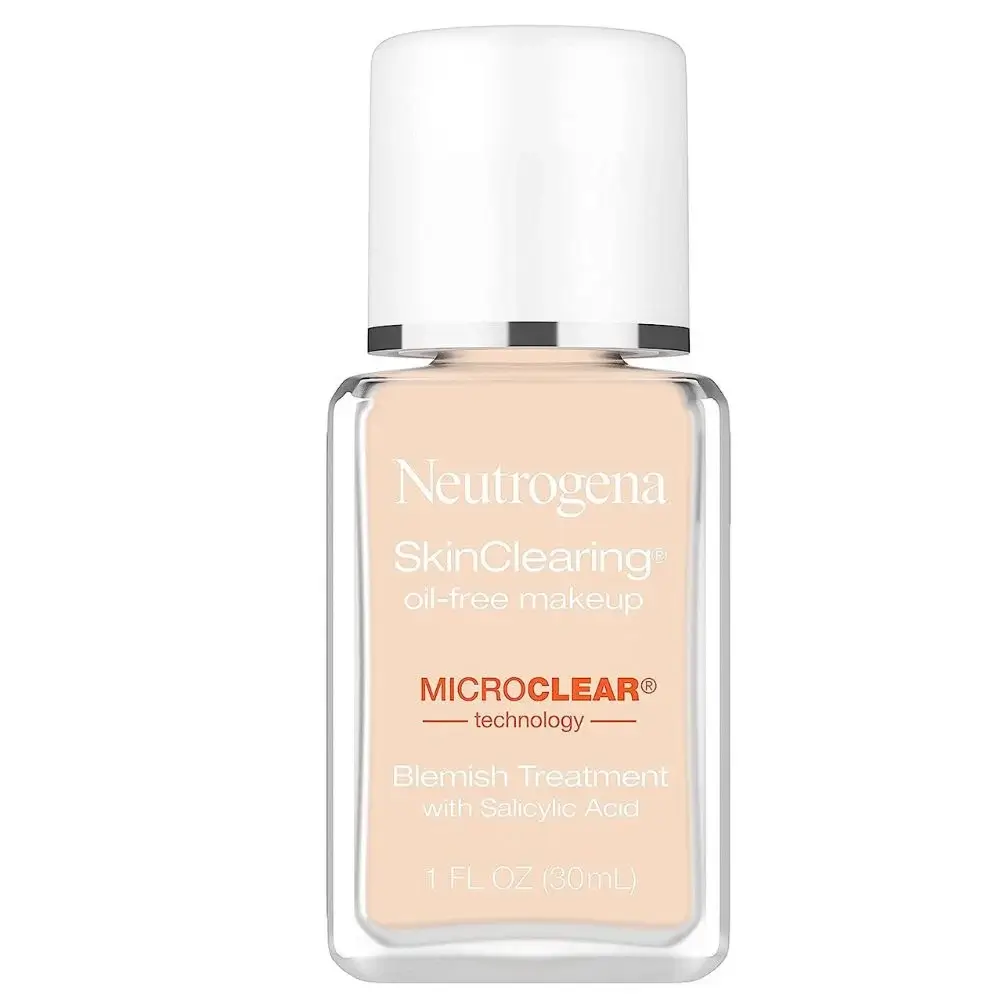 Best Foundation For Acne Prone Skin
Neutrogena SkinClearing Oil-Free Acne and Blemish Fighting Liquid Foundation
Check Price on Amazon
Why GG Loves It
If you are looking for a liquid foundation that is only formulated to hide those unwanted acne scars and blemishes, then the Neutrogena SkinClearing Acne Fighting Liquid Foundation Makeup is definitely the one for you to try and achieve a natural-looking, acne-free skin that you've always wanted & dreamt of.
This natural finish liquid foundation contains 0.5% salicylic acid that helps fight against acne & prevents future breakouts. Salicylic acid is one of the most effective ingredients for treating acne since it helps exfoliate the skin and unclog pores, preventing them from becoming clogged with oil or dead skin cells.
For oily acne-prone skin, this foundation is like a dream come true. Its lightweight formula doesn't clog pores and allows your skin to breathe, making it perfect for everyday use. The liquid foundation also has a mattifying effect, controlling oil production and keeping your face shine-free throughout the day.
Besides its acne-fighting benefits, the 010 Classic Ivory shade is perfect for those with fair skin tones. It provides medium coverage that can be built up if needed without looking cakey or heavy on the skin. So, if you really want to achieve clear skin that looks natural, this foundation is the best option for you.
What You Should Know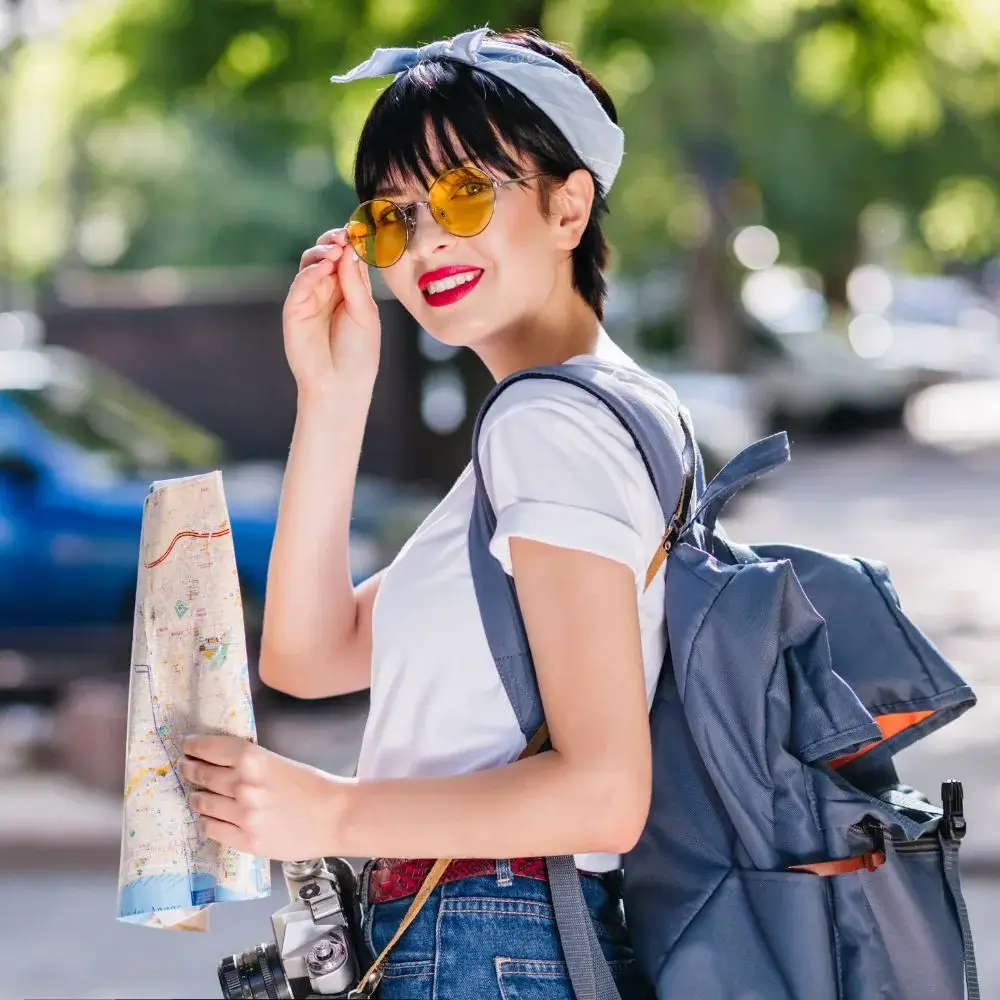 This natural finish foundation from Neutrogena not only covers up acne, but it clear it up as well. It's the first foundation with MicroClear technology, which helps deliver the acne-fighting medicine deep into pores. This means that while you are wearing this foundation, it's actively working to clear up your skin.
The lightweight formula is also oil-free, making it perfect for oily & acne-prone skin. It won't aggravate your breakouts or make your skin feel greasy. Instead, it will keep your skin hydrated & offer a smooth, even coverage. It is also non-comedogenic, meaning it won't clog pores or cause further breakouts.
It is even hypoallergenic and suitable for sensitive skin. The most amazing part is that it comes with a fabulously low price tag. You don't have to break the bank to achieve clear, beautiful skin. It is also easy to use; simply apply a small amount onto your fingertips and blend it onto the skin in circular motions.
This acne foundation also comes in a variety of shades like beige, chestnut, caramel, and more, which gives you the option to choose your perfect match according to your skin tone. It's best for daily wear, so you can use it as your go-to foundation whether you're heading to work or going out for a night on the town.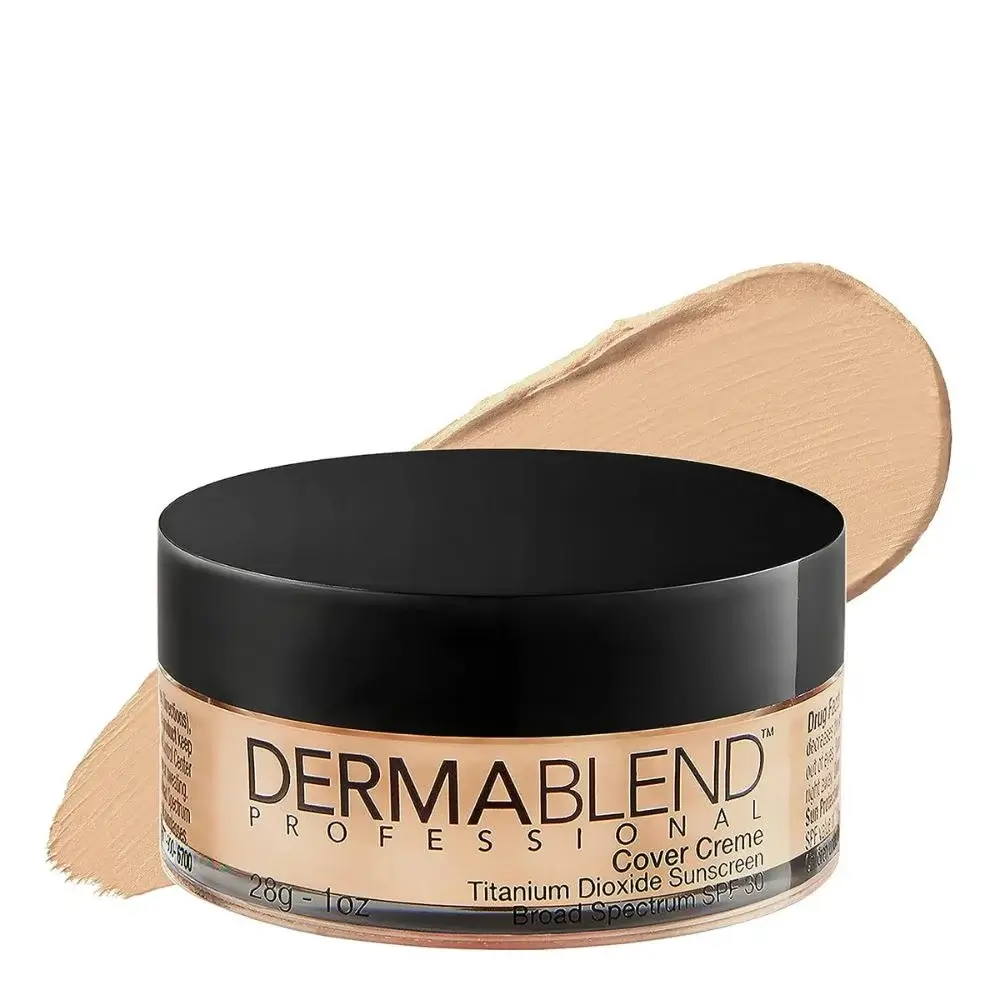 Best Foundation For Multiple Skin Concerns
Dermablend Cover Crème Full Coverage Foundation
Check Price on Amazon
Why GG Loves It
This multipurpose foundation is the greatest solution for covering not just acne scars but a plethora of other skin concerns as well. Dermablend Cover Crème is a true gemstone in the world of makeup that provides unparalleled full coverage so you can create a flawless base for any makeup look with no worry.
Its ideal formula is designed to address a wide range of imperfections, from uneven skin tone to scars, burns, birthmarks, vitiligo, hyperpigmentation, and even post-operative and post-procedure concerns.
What sets Dermablend Cover Crème apart is its ability to offer perfect coverage without compromising on a smooth, natural finish. Unlike some heavy foundations, this cream foundation works harmoniously with your skin's natural texture, giving you a seamless, airbrushed look that lasts throughout the day.
Moreover, this foundation goes beyond aesthetics. It's formulated to respect and maintain your skin's natural barrier, ensuring that you not only look good but also feel good. It's a confidence-boosting tool for those who seek to confidently face the world, knowing their skin concerns are beautifully concealed.
With its crème finish and combability to address multiple skin concerns like acne breakouts, dark spots, hypertrophic scars, pitted acne scars, and more, this lightweight foundation can be your go-to choice for a variety of occasions no matter if it's work, school, party, wedding events, or even casual hangout.
What You Should Know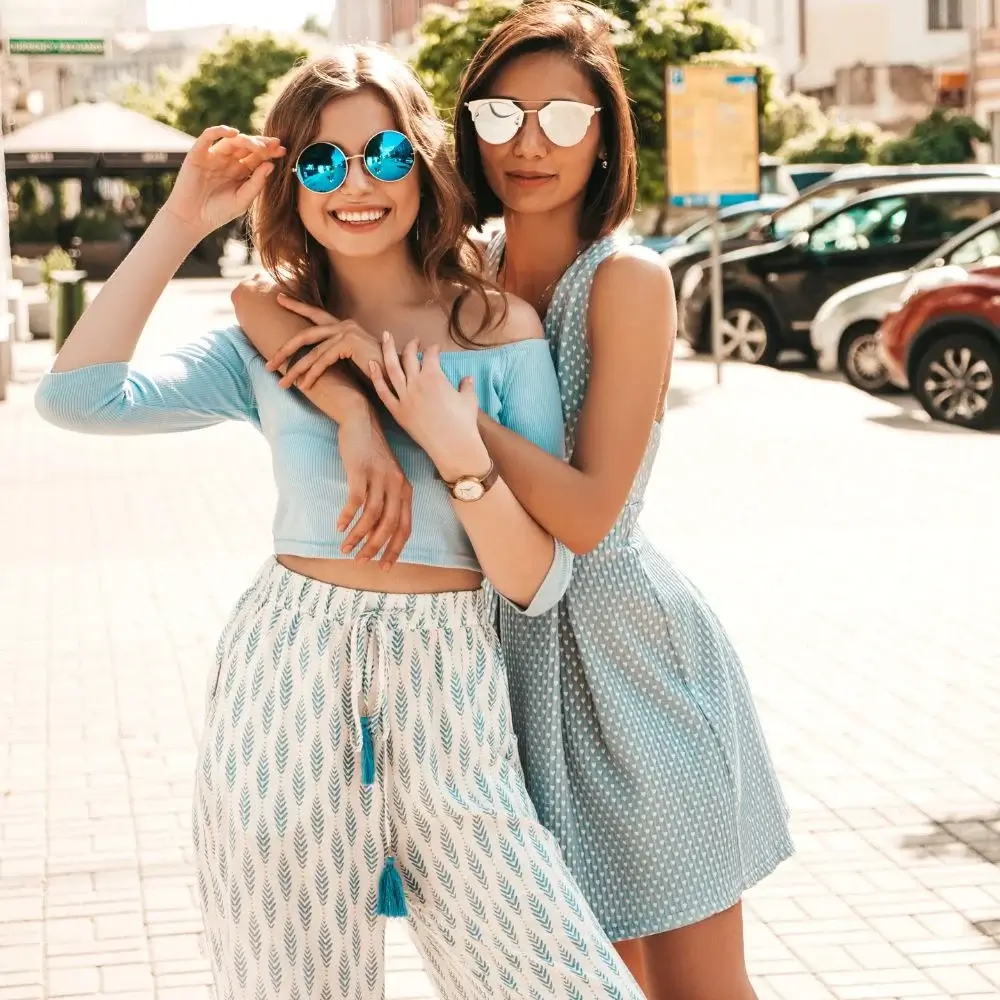 This foundation goes beyond merely addressing skin concerns. Its vegan formula, free from any animal-derived ingredients, not only makes it an ethical and sustainable choice for makeup enthusiasts but also ensures a cruelty-free approach to beauty that respects all living beings, no matter their origin.
Plus, it's formulated with broad-spectrum SPF 30 to protect your skin against harmful UVA/UVB rays, making it an ideal choice for everyday wear. So, whether you're heading out for a day in the sun or spending long hours under artificial lighting, Dermablend Cover Crème has got your skin covered.
Unlike any medium coverage foundation, this maximum coverage foundation is also non-comedogenic, meaning it won't clog your pores or cause breakouts. It is perfect for darker skin tones and medium skin tones, so you can find your perfect match and achieve a beautiful, flawless, natural-looking complexion.
This hydrating foundation, with its breathable formula, is suitable for every skin type, like acne-prone skin, mature skin, and sensitive and oily skin types. The best part? It's transfer-resistant, meaning it won't smudge throughout the day. You can wear it for up to 16 hours without worrying about any touch-ups.
Here are Some FAQs to Help Guide you on Your Way!
When it comes to building a flawless makeup look, one of the most important steps is laying a strong foundation. A good foundation can make or break a makeup look. Its purpose is to create an even base, hide imperfections, & create a smooth canvas so that other makeup products can be applied seamlessly.
But how does a foundation blur acne marks? Are there any specific components to look out for when buying a foundation? Without knowing the answers, you may be unknowingly causing worse breakouts.
To help guide you on your way, we have compiled a list of frequently asked questions about foundations and acne-prone skin (scars) that will answer all your doubts and help you achieve a flawless complexion:
How does foundation help in concealing acne scars?
Foundation aids in concealing acne scars by providing a uniform base, effectively covering marks. Additionally, it soothes inflamed skin, promotes healthier skin, and reinforces the skin barrier, resulting in a smoother, more even complexion. It can also help reduce the look of redness and discoloration.
The high-coverage foundation formulas not only cover acne marks but also help to reduce their appearance. These natural or semi-matte finish foundations come in various forms, such as liquids, creams, and powders, and selecting the right one depends on the specific skin concern.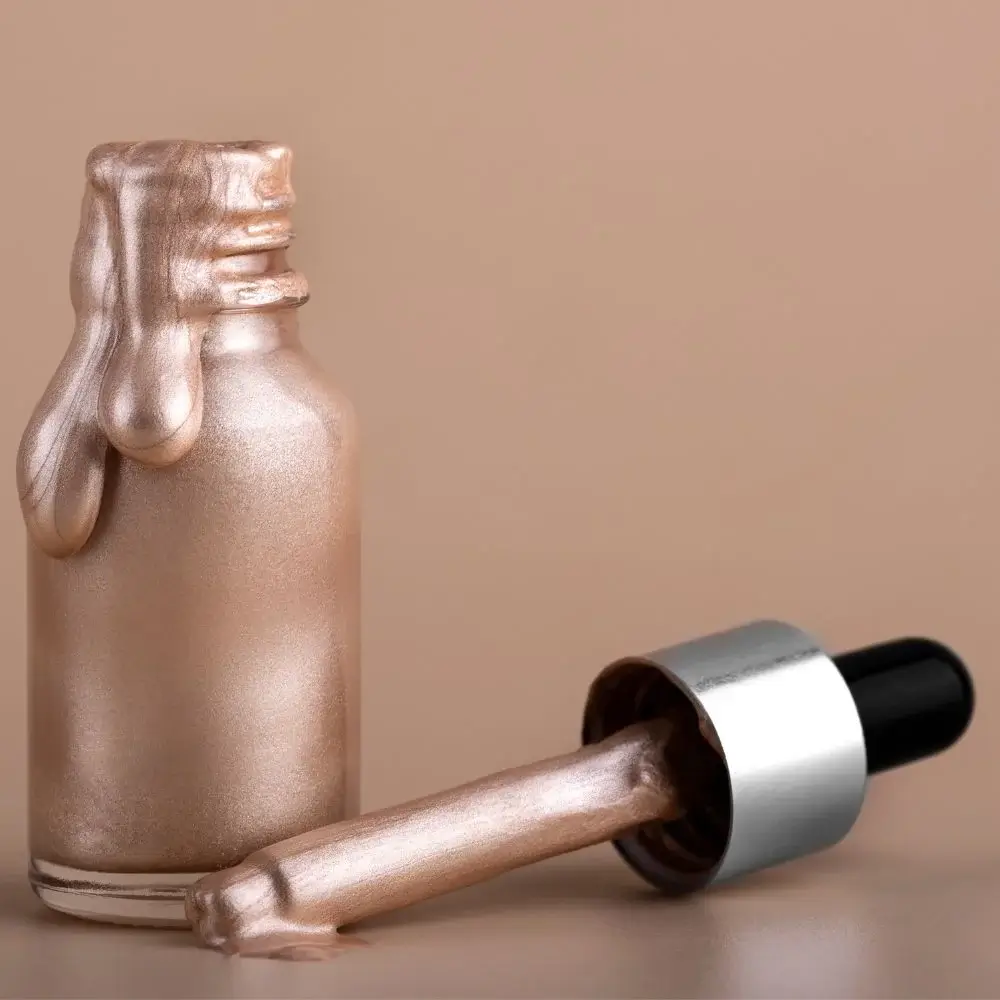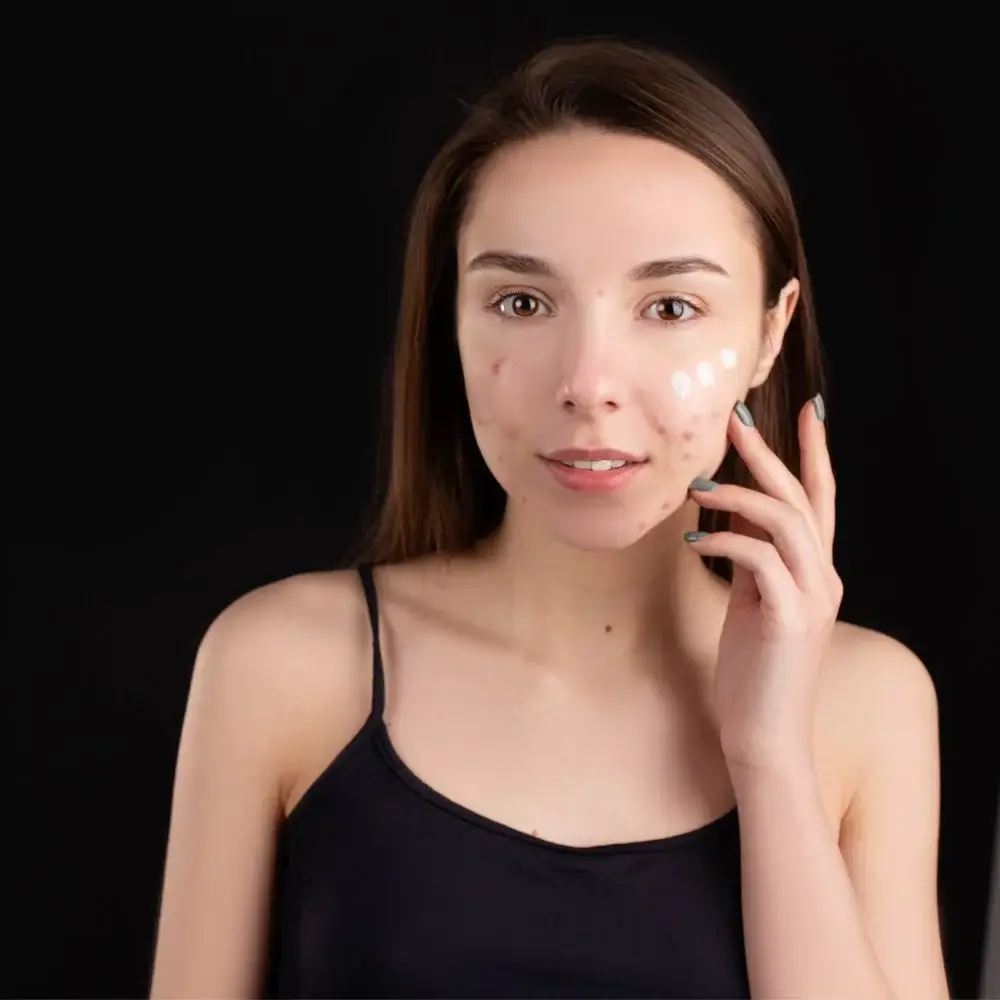 Are there specific ingredients to look for in a foundation for acne scars?
Yes, there are! If you're someone who struggles with acne scars, then you know how difficult it can be to find the right foundation. Not only do you want something that provides coverage for your scars, but you also want a product that will not cause breakouts or irritation, which can be quite challenging to find.
Fortunately, there are certain ingredients that can help improve the appearance of acne scars while also providing great coverage and overall skin health. Let's take a look at some of these ingredients:
1. Salicylic acid
2. Hyaluronic acid
3. Aloe vera
4. Vitamin E
5. Retinol
6. Zinc oxide or titanium dioxide (for sun protection)
7. Silicone-based ingredients (for smoothing and filling in scars)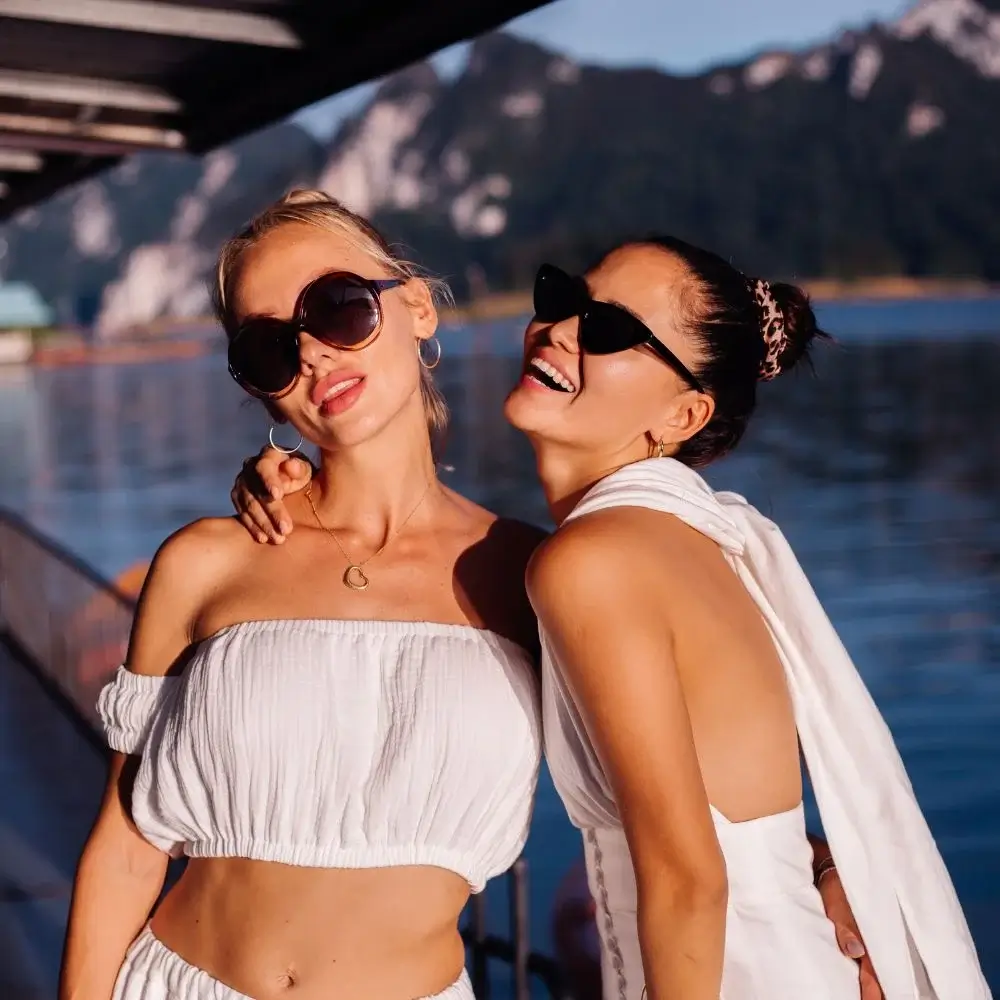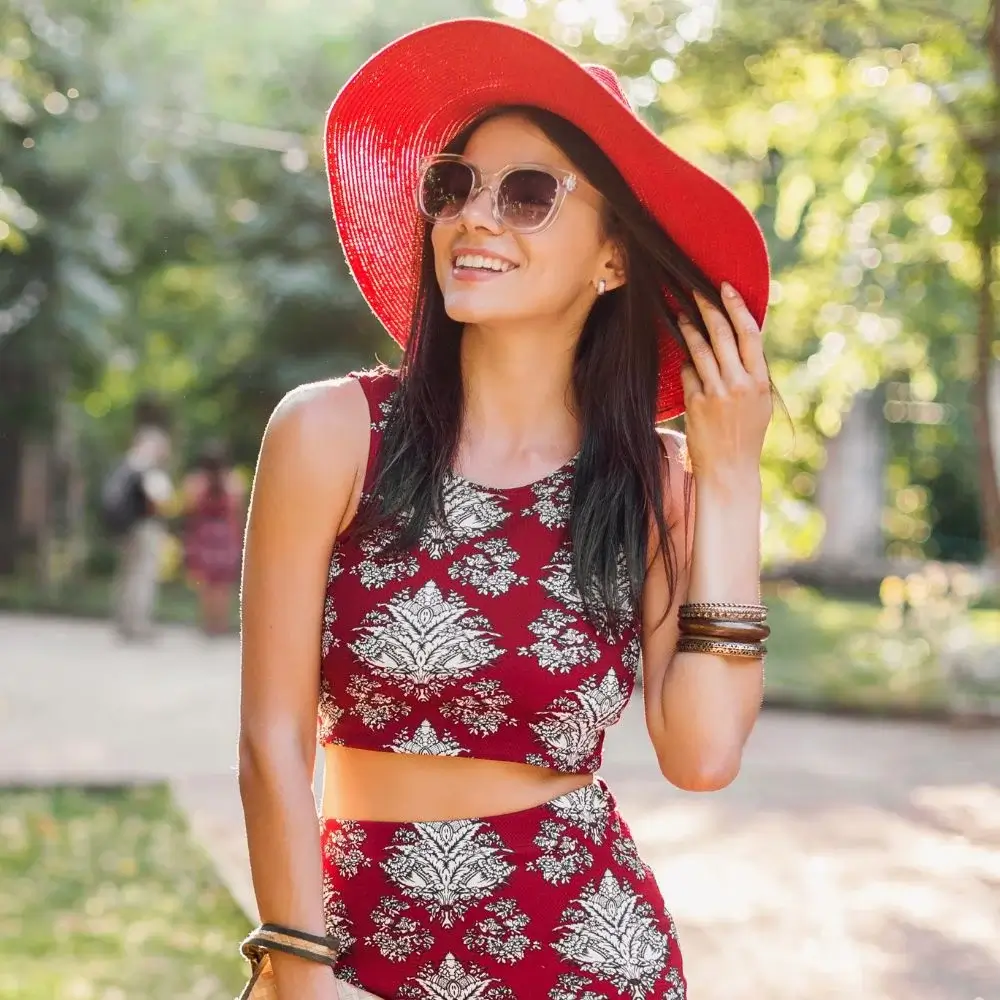 Can the best foundation for covering acne scars also provide skincare benefits?
Yes, some of the best foundations for covering acne scars can also provide skincare benefits. Most people with acne-prone skin tend to avoid wearing foundation because they fear it will clog their pores and worsen their breakouts. However, with the right ingredients, they can help improve the condition.
Look for a full or medium-coverage foundation that contains hyaluronic acid, vitamin e, salicylic acid, aloe vera, or niacinamide. They are known for their hydrating, anti-inflammatory, & acne-fighting effects.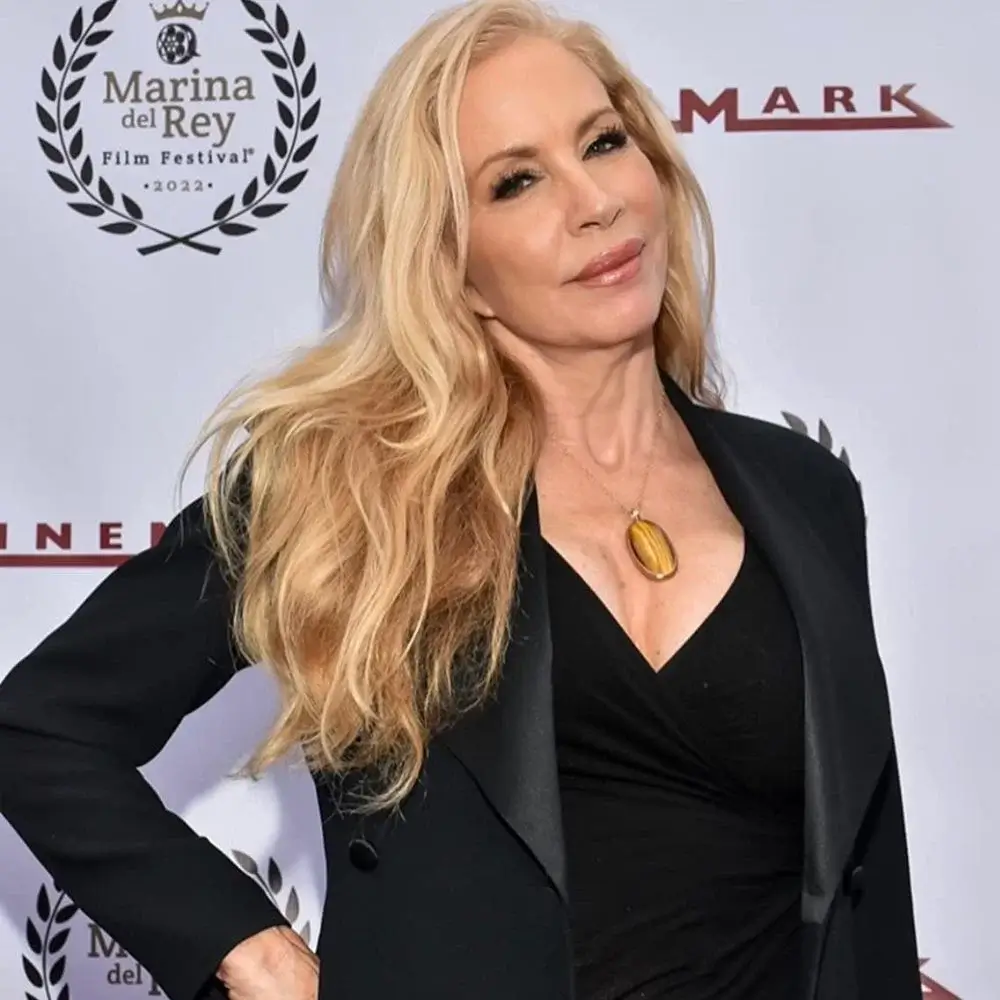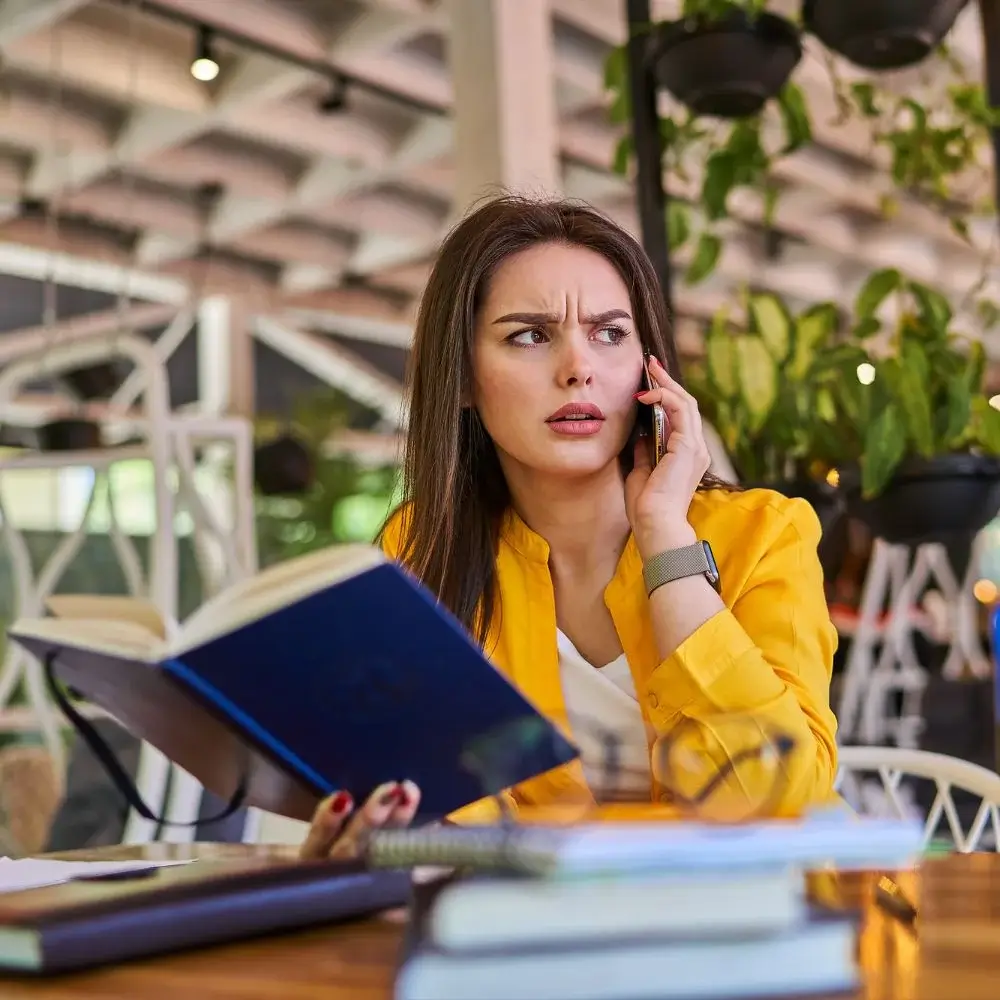 How do I properly apply foundation to cover acne scars?
To properly apply foundation to cover pesky acne scars, you must first start by prepping your skin. This includes cleansing, exfoliating, and moisturizing your face to ensure a smooth canvas for the foundation.
Next, choose a high-coverage foundation that matches your skin tone. It's important to use a shade that blends seamlessly with your natural complexion to avoid any harsh lines or uneven coverage.
Apply it to your face using a damp makeup sponge or brush. Start by dabbing small amounts of it onto your acne scars, then gently blending it outwards until the scar is fully covered. For larger scars, you may need to layer the foundation and continue blending until you achieve the desired coverage.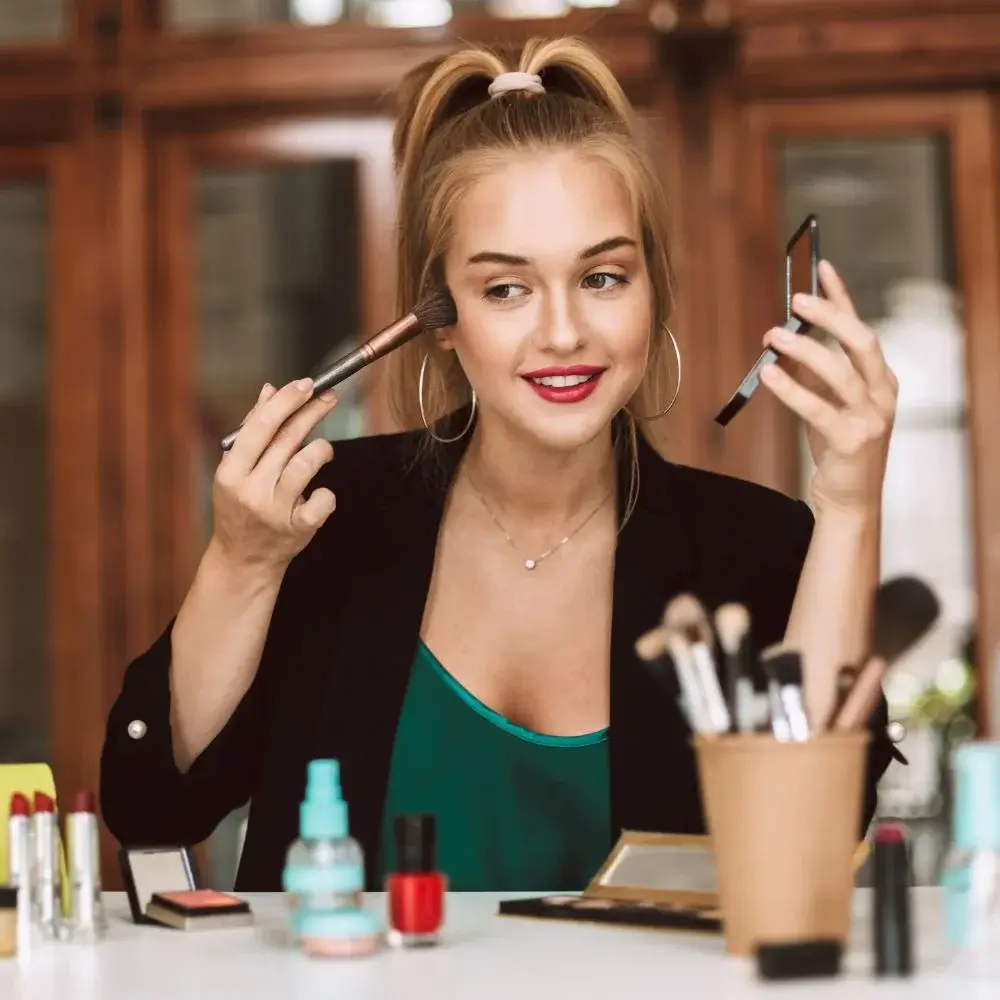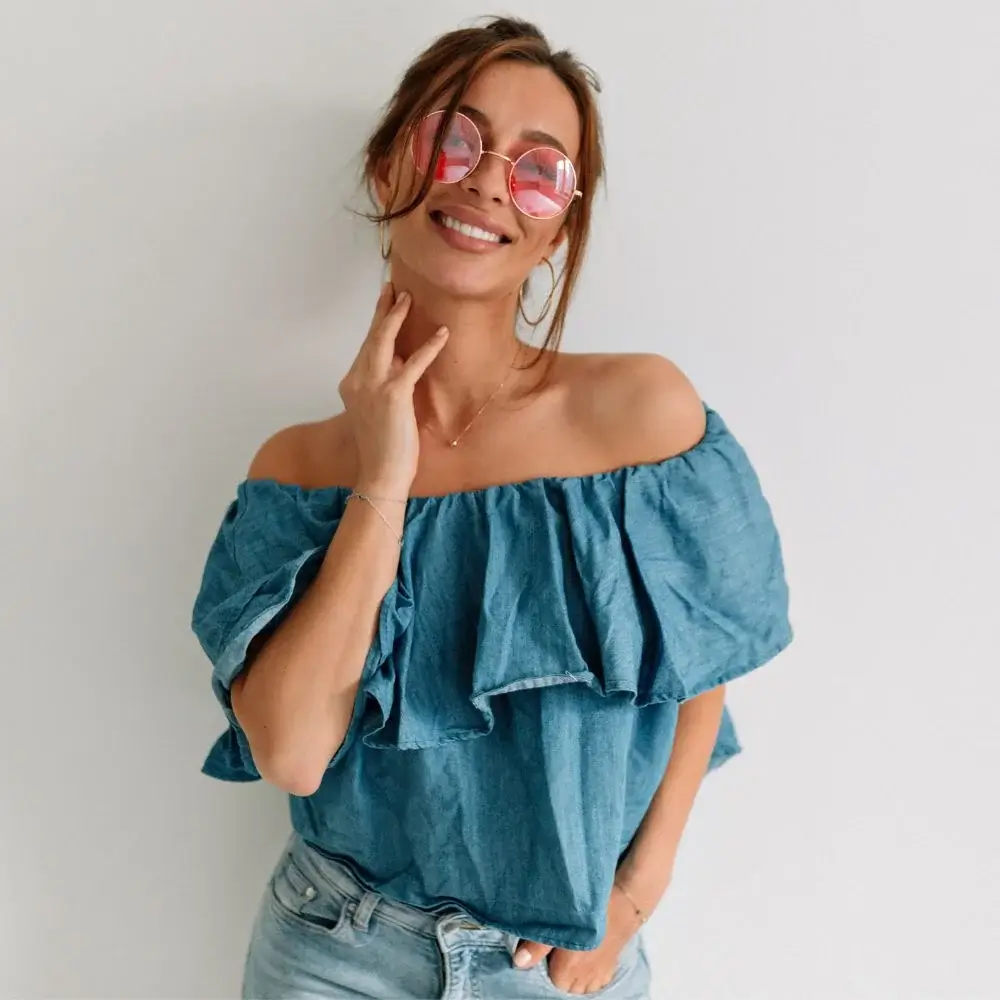 Best Foundations To Cover Acne Scars:
In this world, where every woman has just one chance to make a lasting impression, the battle against acne scars can be an icky obstacle. These stubborn reminders of past breakouts can cast a shadow on even the most confident souls who hold a clear face to be the ultimate goal in their skincare journey.
Acne scars are stubborn but not unbeatable. With the right foundation, you can tackle even the most persistent imperfections and achieve a flawless complexion that radiates confidence. The top 3 options that we have mentioned above are only formulated to conceal acne scars and other skin imperfections.
All of them are enriched with ingredients designed to fade scars and promote skin healing. Whether you are dealing with acne scarring, redness, enlarged pores, dark circles, or dark spots, these foundations will help you achieve a natural and flawless finish that lasts all day long without any extra touch-ups.
So what are you waiting for, ladies? Pick any one of these best foundations for acne scars from our list today and watch your skin transform into a flawless, blemish-free canvas that you can be proud of. If you find the best one, then simply click on any link here to purchase it right now without any trouble.