Accessories can make or break an outfit. They can take a simple outfit to the next level and add a touch of personality. One accessory that has always been a favorite among fashion lovers is the gold ankle bracelet. As the name suggests, a gold ankle bracelet is a piece of jewelry that is worn around the ankle. It can be as straightforward or as elaborate as you want it to be, but it always adds a touch of glamour to your outfit. In this blog, we will look in-depth at what a gold ankle bracelet is, the different styles available, and how to wear it to make a fashion statement.
Gold ankle bracelets have been around for centuries and are often associated with ancient civilizations like the Egyptians. However, in recent years, gold ankle bracelets have become increasingly popular and are now considered a must-have accessory for anyone who is a fashion lover. The ankle bracelet can be made of different materials, but gold is the most popular due to its durability and timeless elegance.
One of the most popular styles of gold ankle bracelets is the simple, subtle designs. These are great for everyday wear and can be worn with various outfits, from jeans to dresses. They often have a delicate chain with a small charm, such as a heart, star, or disc, to add a touch of elegance to the piece.
Another popular style of gold ankle bracelets is the boho chic design. These are perfect for the festival season, as they add a touch of bohemian style. They often have a more elaborate design, with beads and charms, and are great for layering with other ankle bracelets or even with other jewelry pieces.
A minimalist gold ankle bracelet with cubic zirconia stones is perfect for those who want a stylish yet subtle piece of jewelry. This type of ankle bracelet offers a more delicate touch to an outfit and can be worn on formal occasions, such as weddings or parties. Cubic zirconia stones come in various combinations and colors, such as silver, gold, or rose gold.
For those who love to make a statement, a chunky gold ankle bracelet may be the perfect accessory. This ankle bracelet is versatile with statement heels, flip-flops, or even sneakers. Chunky ankle bracelets come in various shapes, sizes, and designs to suit any outfit.
A gold ankle bracelet is a perfect accessory for fashion lovers. The styles, such as the simple, subtle design, boho chic, minimalist with cubic zirconia stones, and chunky gold ankle bracelets, provide endless options to suit any outfit. It's a timeless piece that adds a touch of elegance and glamour to any outfit. So, a gold ankle bracelet is a must-have in your jewelry collection, whether you're going for a casual look or a dressier event. Invest in a piece or two, and see how this versatile accessory can elevate your style game!
When it comes to accessorizing your outfits, a well-chosen piece of jewelry can truly make all the difference. And, if you're on the lookout for the perfect gold ankle bracelet, then you're in luck. After sifting through countless options and doing thorough research, we've finally found the best gold ankle bracelet on the market. So, what are you waiting for? Follow the link and indulge yourself in a delightful shopping experience to find your new favorite gold ankle bracelet that'll add the perfect finishing touch to any look.
What materials are used in crafting gold ankle bracelets?
Crafting gold ankle bracelets is an art form that involves working with various gold alloys. The most common choices are 14K and 18K gold. These alloys often contain other metals like copper or silver, enhancing the bracelet's durability and introducing a range of hues. For instance, rose gold gets its romantic blush from the presence of copper, while white gold is achieved through alloying with other white metals. Expert artisans are pivotal in designing intricate link patterns or incorporating charming pendants to ensure each piece exudes elegance and a lasting sense of sturdiness.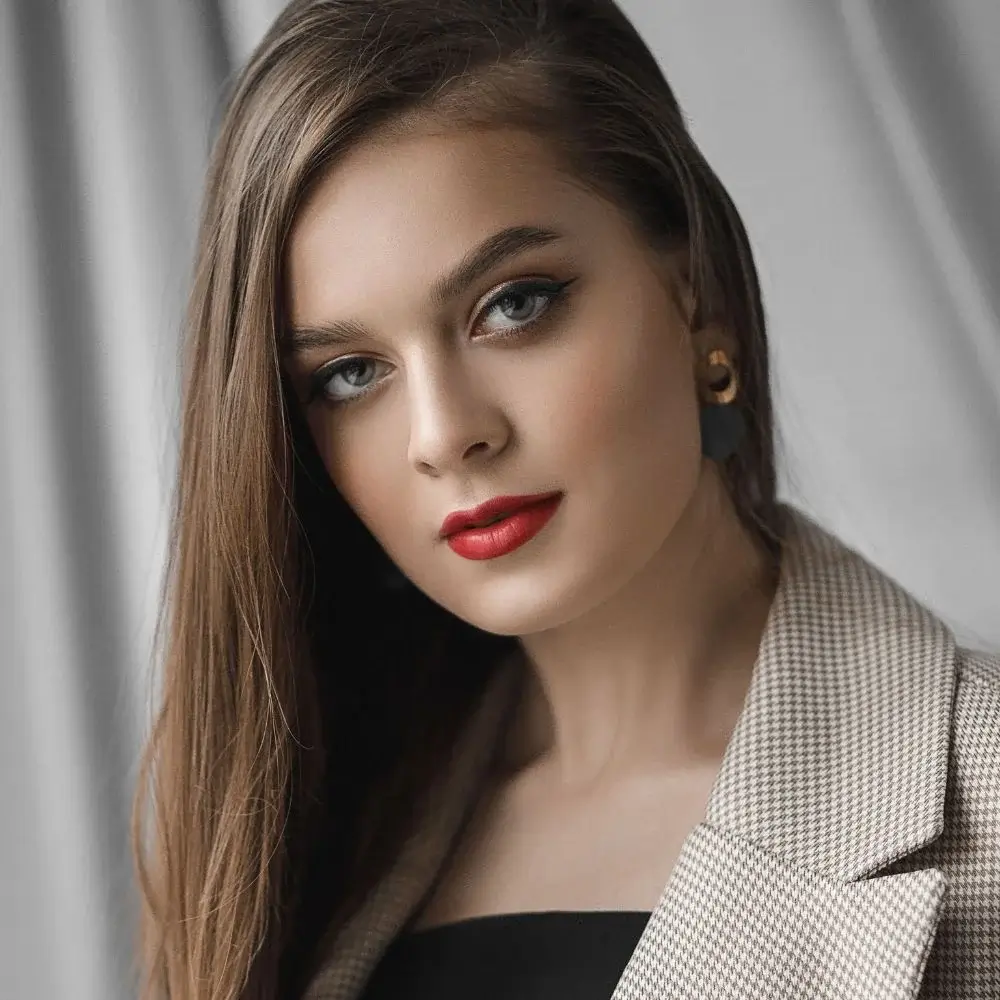 What are the popular gold purity levels for ankle bracelets?
Gold ankle bracelets are available in various purity levels, catering to a broad spectrum of consumer preferences. The most commonly chosen options are 14K and 18K gold. 14K, consisting of 58.3% pure gold, is popular due to its remarkable blend of durability and affordability. In contrast, 18K gold, with a higher 75% pure gold content, offers a more abundant and vibrant color. Your choice between these purity levels often depends on personal taste and budget, with each option showcasing its unique charm and elegance.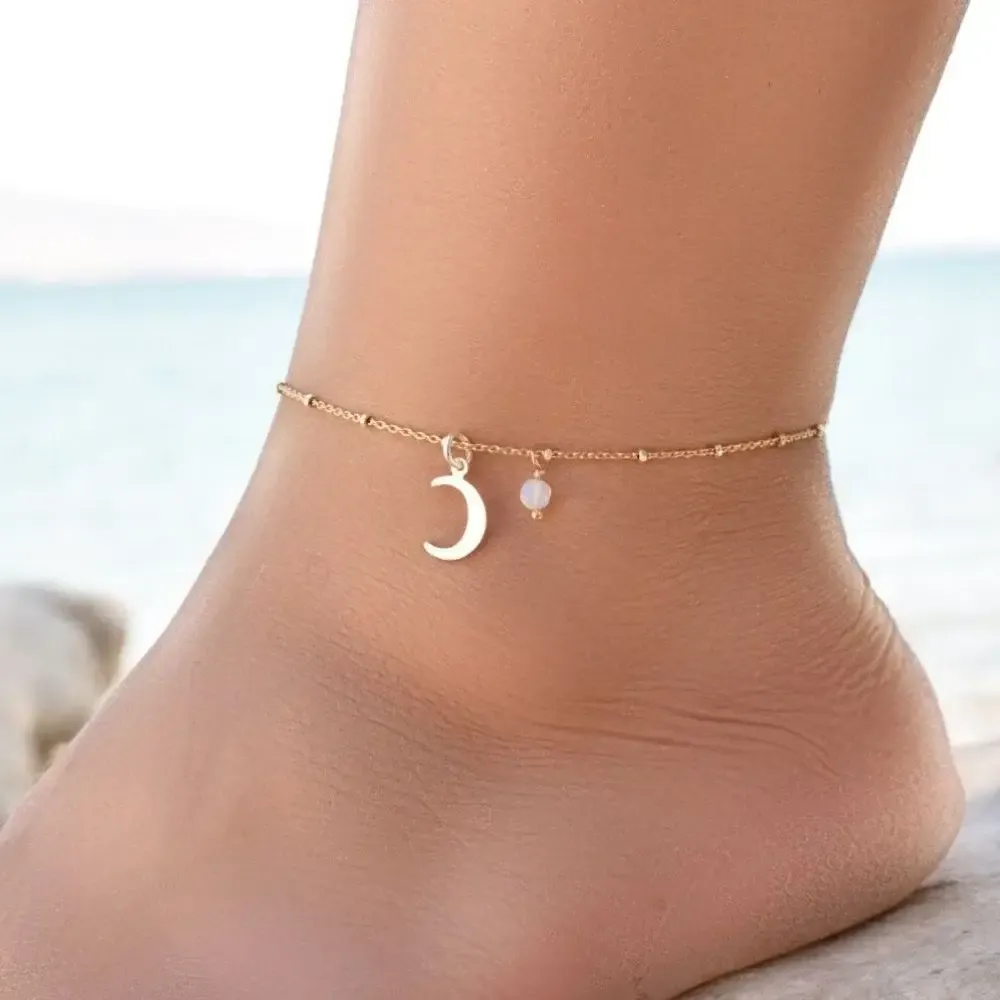 What are the best occasions to wear a gold ankle bracelet?
Gold ankle bracelets are versatile accessories suitable for a wide range of occasions. They can effortlessly complement everyday attire, adding a touch of understated glamour to casual outings. Furthermore, these exquisite accessories can be elevated for formal events, weddings, or other special occasions, serving as statement pieces that enhance your overall style. Their versatility also extends to beach vacations, allowing you to effortlessly showcase your style in a relaxed and beachy ambiance, perfectly embodying the spirit of leisure and fashion.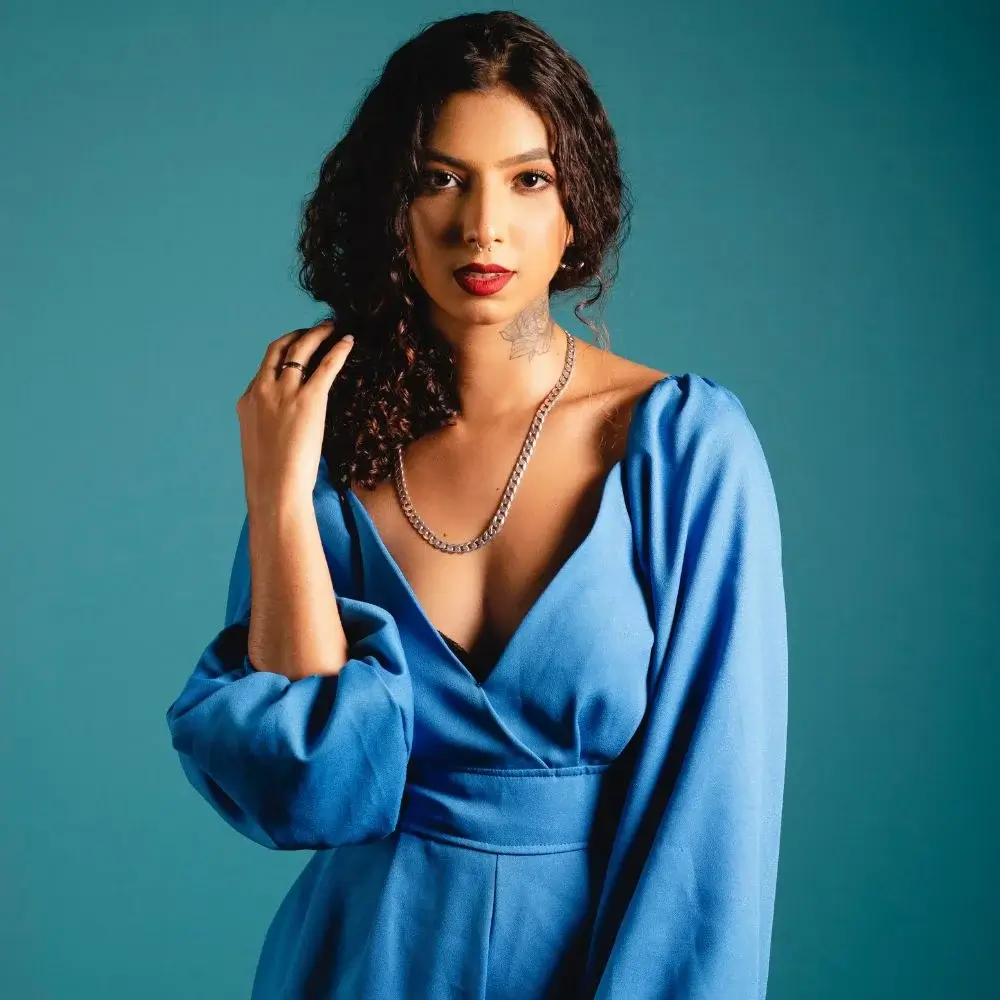 How should I store my gold ankle bracelet to prevent damage or tarnishing?
Proper storage is critical to preserving your gold ankle bracelet's luster and structural integrity. To prevent unsightly scratches, it's advisable to store your bracelet separately in a soft jewelry pouch or box. Equally important is shielding it from direct sunlight, moisture, and contact with harsh chemicals. Exposure to these elements can tarnish the gold and lead to a loss of its natural shine. As part of routine maintenance, periodic cleaning with a mild jewelry cleaner and a soft cloth is recommended to restore and maintain its brilliance, ensuring your bracelet continues to gleam.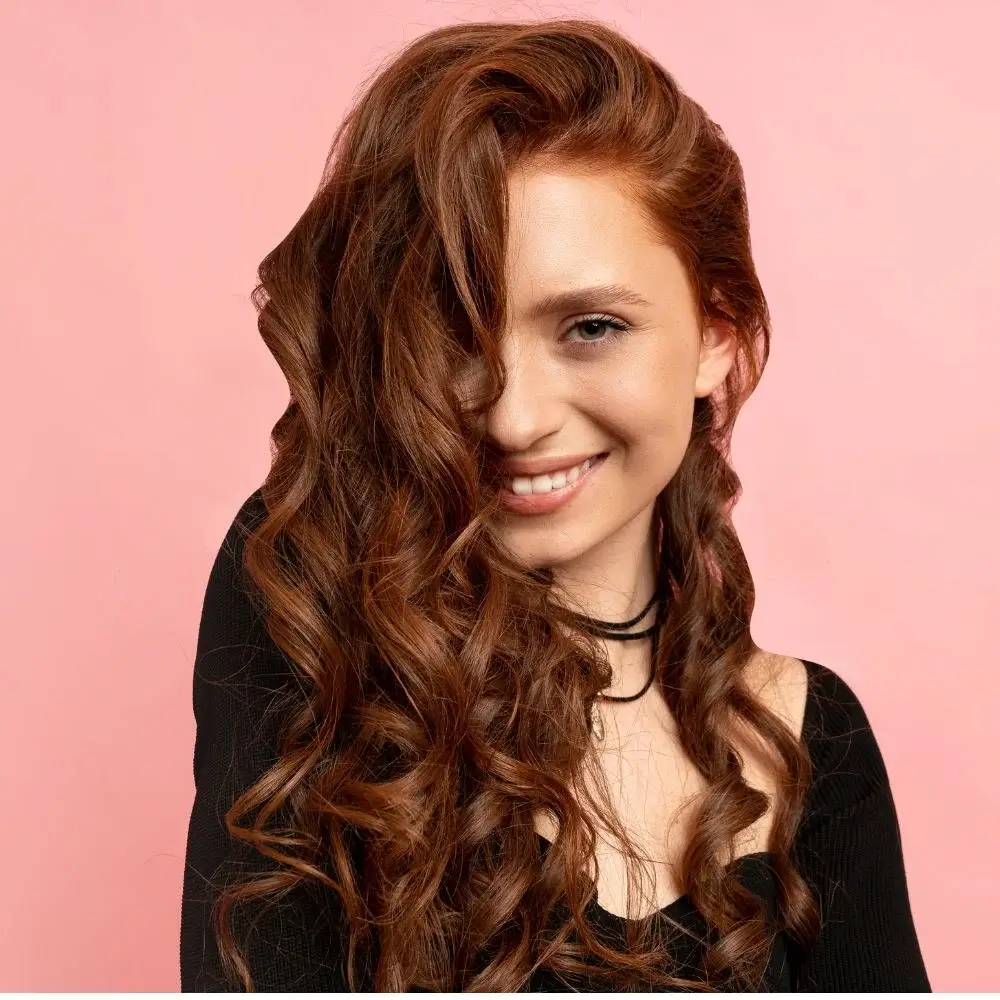 How can I choose the right clasp type for my gold ankle bracelet?
Selecting the appropriate clasp type for your gold ankle bracelet is a pivotal decision that impacts comfort, aesthetics, and security. Lobster clasps are celebrated for their user-friendly design and robustness, making them popular among consumers. Spring ring clasps provide a secure closure but are smaller, ideal for delicate designs. Toggle clasps introduce a decorative touch to your bracelet but may be slightly less secure. Your choice should align with your style preferences and practical requirements, ensuring a seamless and enjoyable wearing experience.
Should I remove my gold ankle bracelet before showering or swimming?
As a general guideline, it's advisable to err on the side of caution and remove your gold ankle bracelet before engaging in activities such as showering or swimming. Although gold is highly resistant to tarnish, prolonged exposure to chemicals in soaps, shampoos, and chlorinated or salt water can damage and lose luster over time. Taking the proactive step to remove your bracelet before such activities is a prudent measure to safeguard its brilliance and longevity, ensuring that it continues to exude its captivating charm for years.