If you want to give your nails an effortlessly chic and timeless look, nude nail polish is the way to go. Since nude tones range from pale pinks to rich browns, there is no shortage of options. But with so many shades, finishes, and formulas to choose from, finding the perfect nude polish can be overwhelming. With this guide, we'll help you navigate through the options and consider the important factors when selecting the ideal nude nail polish for you.
When choosing the perfect nude nail polish, there are several things to consider depending on your preferences and needs. From subtle differences in undertones to finishes and formulas, every detail can impact the overall look and feel of your nails
Whether you're a fan of bold nail art or prefer a low-key, natural look, the perfect nude nail polish can add a touch of sophistication and elegance to any outfit. So sit back, take a sip of your coffee or tea, and let us guide you through the process of selecting the ultimate nude nail polish.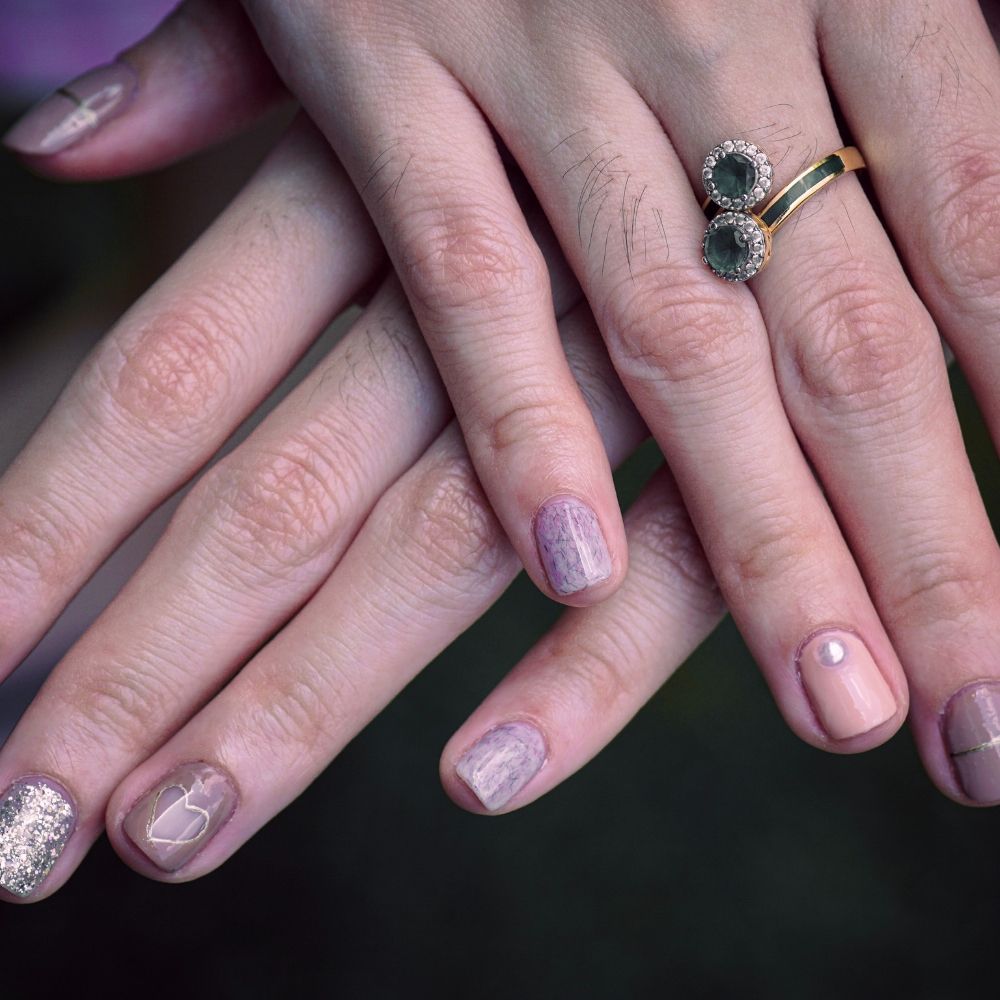 Factors to Consider When Choosing Nude Nail Polish
Shade Range
When it comes to nude nail polish, the shade range is a critical factor to consider. Nude nail polish can come in a variety of shades, from light to dark, cool to warm. It is essential to select a shade that complements your skin tone. If you have fair skin, look for nude nail polishes with pink, beige, or light peach tones. If you have medium or olive skin, choose nude polishes with a yellow, caramel, or honey undertone. And if you have a darker complexion, go for nude polishes with deep chocolate, mocha, or espresso hues.
Finish
Nude nail polishes come in different finishes, such as glossy, matte, or metallic. The finish you choose should complement the occasion and your outfit. If you're going for a professional look, a glossy or matte finish will work best. However, if you're feeling bold and daring, a metallic finish could be a perfect option.
Coverage
Some nude nail polishes are sheer and require multiple coats for opacity, while others are more opaque and provide full coverage with just one coat. Consider how many coats you are willing to apply and how long you want the polish to last.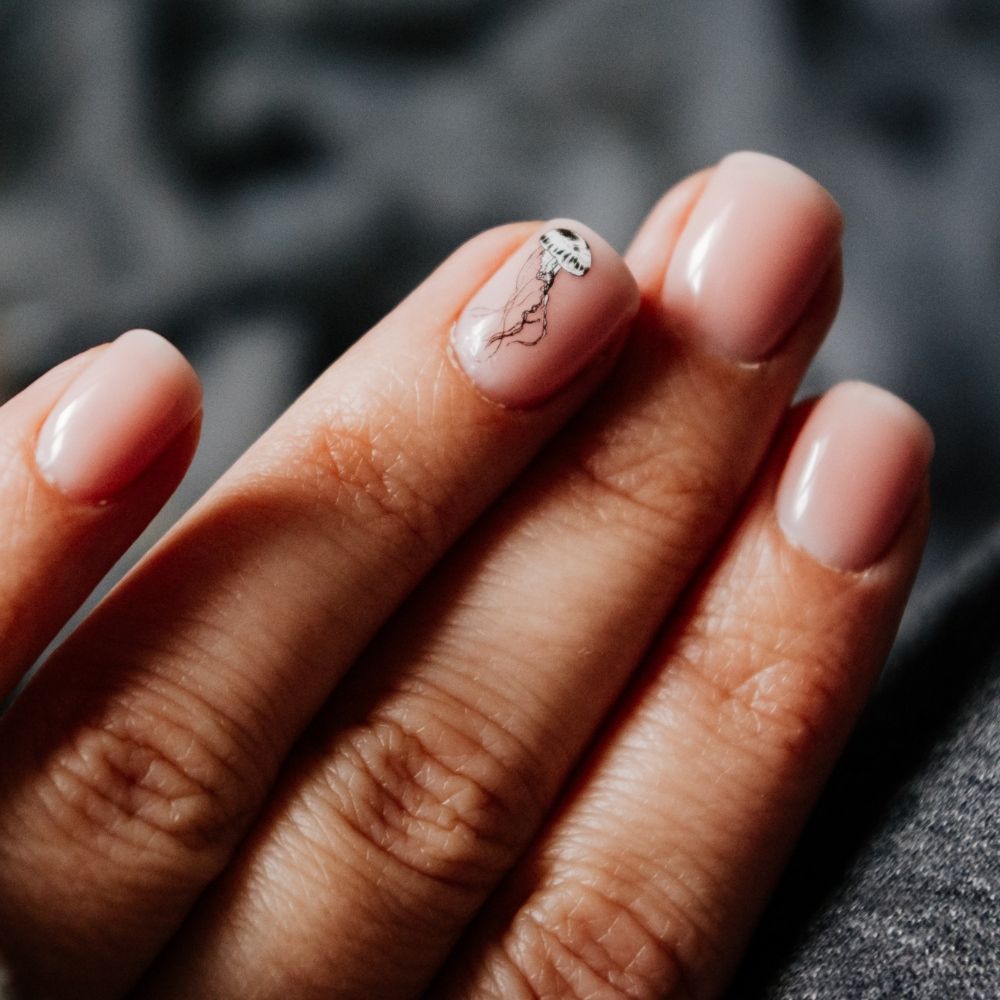 Formula
The formula of the nude nail polish you choose is another critical factor to consider. If you're looking for a long-lasting option, opt for a gel or long-wear formula. If you have sensitive nails, you might consider a vegan or 7-free formula that is free from harmful chemicals. And if you're looking for a quick-drying option, a fast-drying formula like Sally Hansen Insta-Dri® Nail Polish could be an excellent choice
Brand
The brand you choose also plays a role in the quality and performance of the nail polish. Some of the most popular brands for nude nail polish include OPI, essie, Deborah Lippmann, Chanel, and Sally Hansen.
Price
Price is an important factor to consider when selecting nude nail polish. The price of the nail polish often reflects the quality of the formula and the brand. You can find budget-friendly options for under $10 or splurge-worthy options for over $30.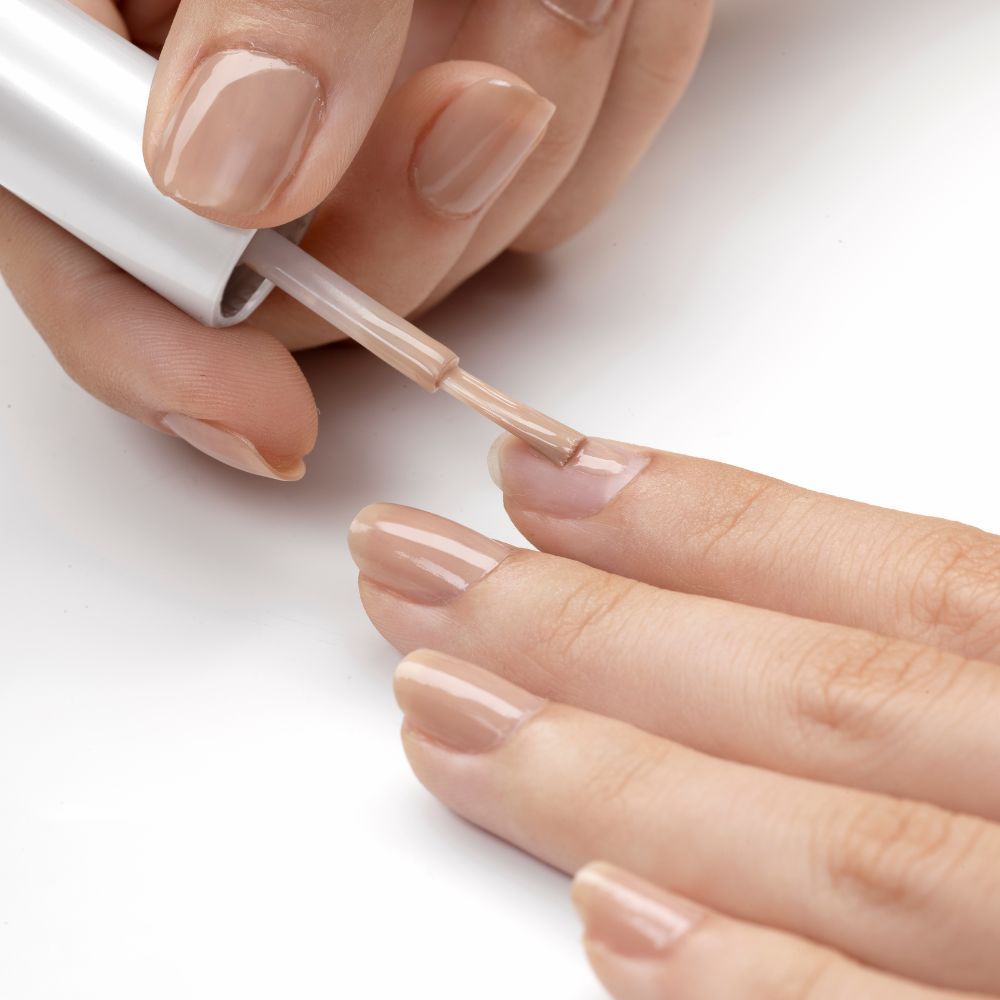 The Perfect Nude Nail Polish to Flatter Your Skintone
Finding the perfect nude nail polish can be challenging, as the wrong shade can make your hands look dull or washed out. Here are some tips to help you find the perfect shade based on your skin tone:
Fair Skin:
Look for shades with pink undertones, such as light pink, blush, or baby pink. These shades will complement your skin tone without making your hands look too pale. Find the best Nail Color for Pale Skin here!
Medium Skin:
Look for shades with beige or peach undertones, such as nude beige or coral. These shades will complement your skin tone without blending in too much.
Dark Skin:
Look for shades with warm undertones, such as caramel, chocolate, or coffee. These shades will complement your skin tone without looking too light or ashy.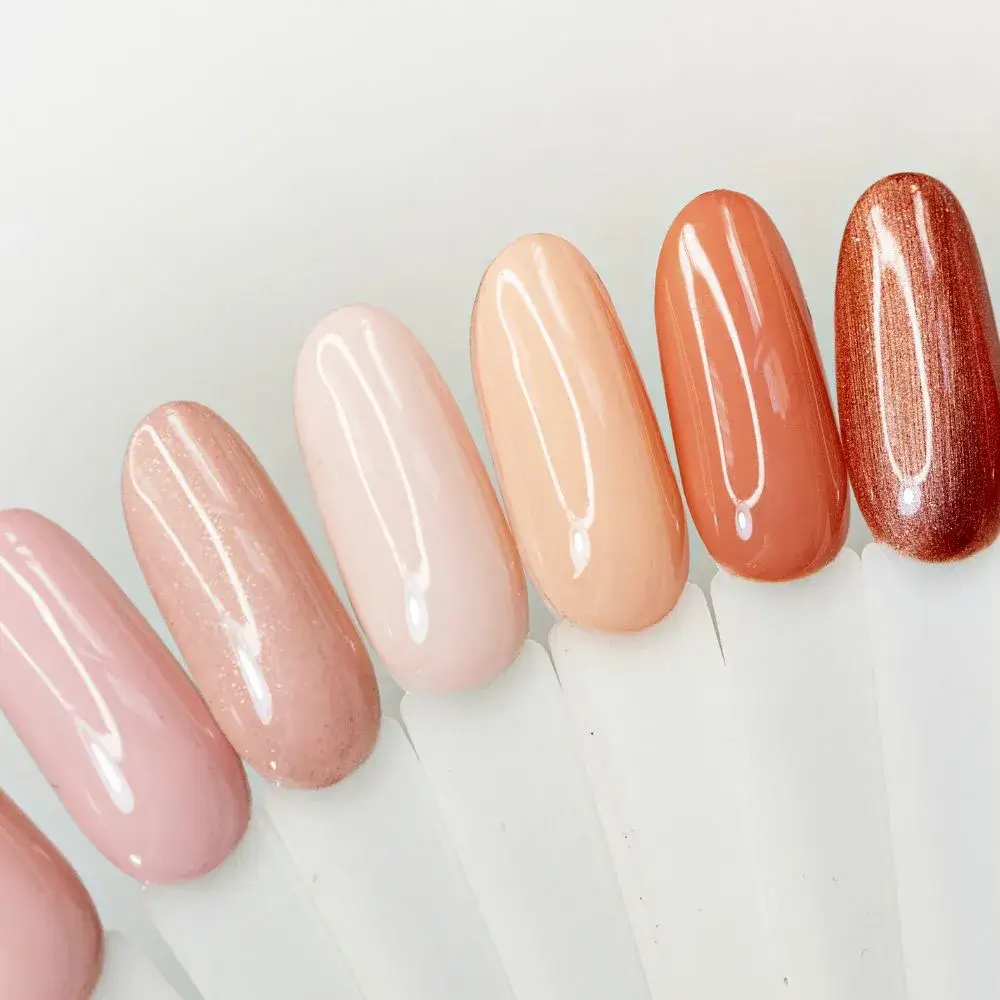 Everything you need to know before getting nude nail polish
Here is Everything you need to know before getting nude nail polish
Nail shape
Choose a nail shape that flatters your fingers and complements the nude nail polish shade. For example, square and squoval shapes work well with beige shades, while almond and oval shapes look great with pink hues.
Nail length
Consider the length of your nails before getting nude nail polish. Longer nails can handle bolder and brighter shades, while shorter nails look better with more subtle shades.
Skin tone
Your skin tone plays a vital role in choosing the right nude nail polish. A shade that complements your skin's undertones will make your nails look chic and sophisticated.
Nail care
Before applying any nail polish, make sure your nails are clean, trimmed, and filed. Use a base coat to protect your nails from staining and a top coat to seal in the polish and add shine.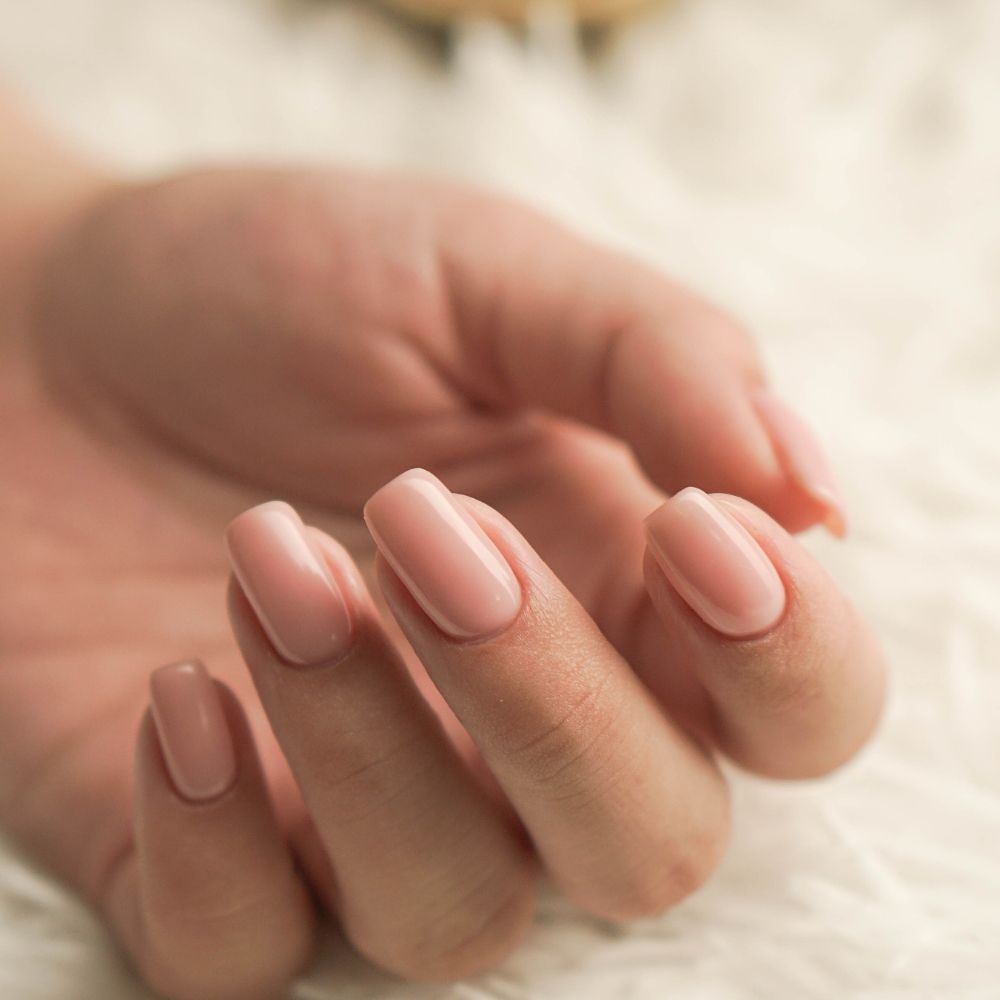 Our list of the top products in this category
If you're in the market for a new nude nail polish, consider these top picks:
Tips for Applying Nude Nail Polish
Always start with a base coat to protect your nails from staining and to help the nail polish adhere better.
Apply two coats of nail polish for the best coverage and opacity.
Let each coat dry completely before applying the next.
Finish with a top coat to help the nail polish last longer and add shine.
Don't forget to clean up any mistakes with a small brush dipped in acetone or nail polish remover.
To make your nude nails stand out, try adding a subtle design or accent nail in a complementary color.
With these tips in mind, you're ready to find the perfect nude nail polish for you.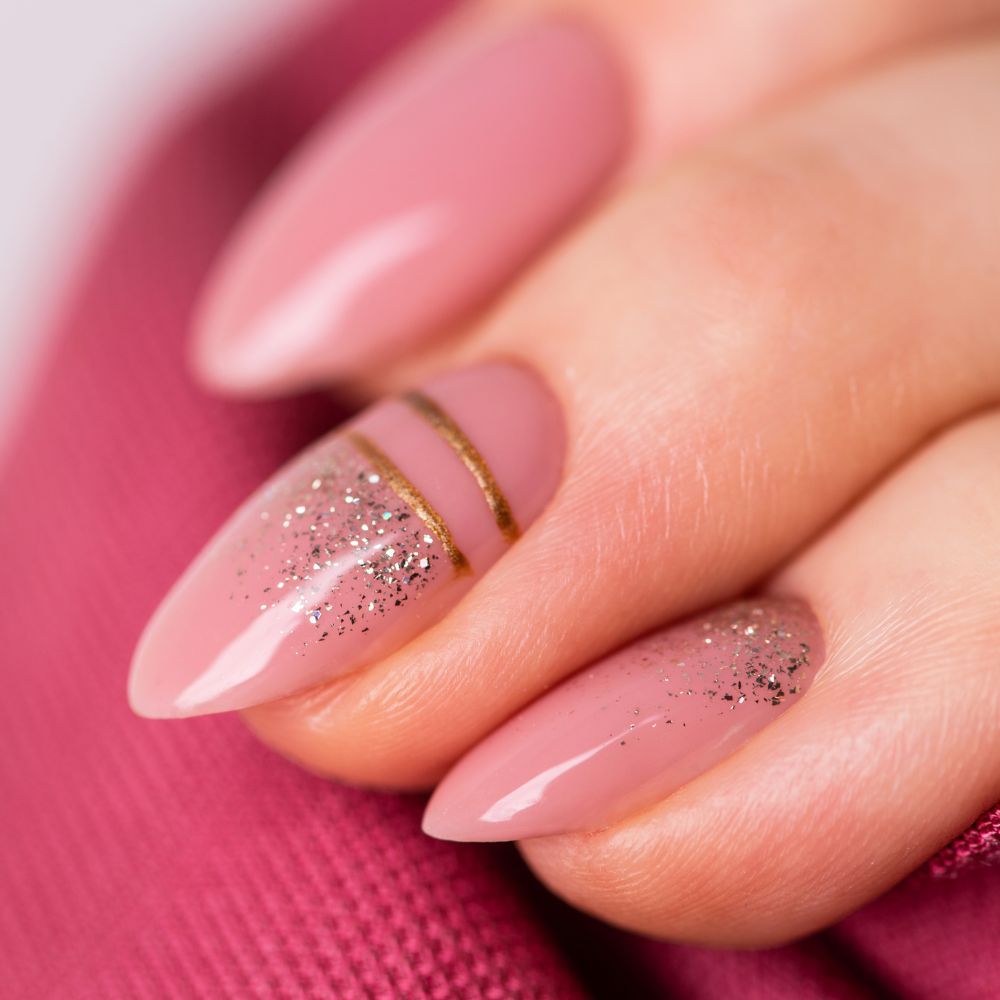 FAQs About Nail Polish
The Best Nail Polish Shades For Morenas
For those seeking classic neutrals, lighter nudes such as peaches and coffee creams tend to look great on morenas. Cooler tones of rose gold and silver can also brighten up your nails without washing out the complexion. If earthy shades are for you, try out some warm terracottas or even light pastels like baby blues or fresh mints. The possibilities really are endless!
For something bolder in color yet still flattering on brown skin tones, go for emerald greens or navy blues - these two colors in particular often offer a beautiful contrast against darker skin. Lavenders also make for an eye-catching option especially when complemented by darker lipstick colors such as burgundy purples and berry reds (which also happen to be one of the biggest beauty trends this season!). On special occasions when only a statement will do, orange-reds and vampy berries give a unique richness that is sure to draw attention wherever the evening brings you too.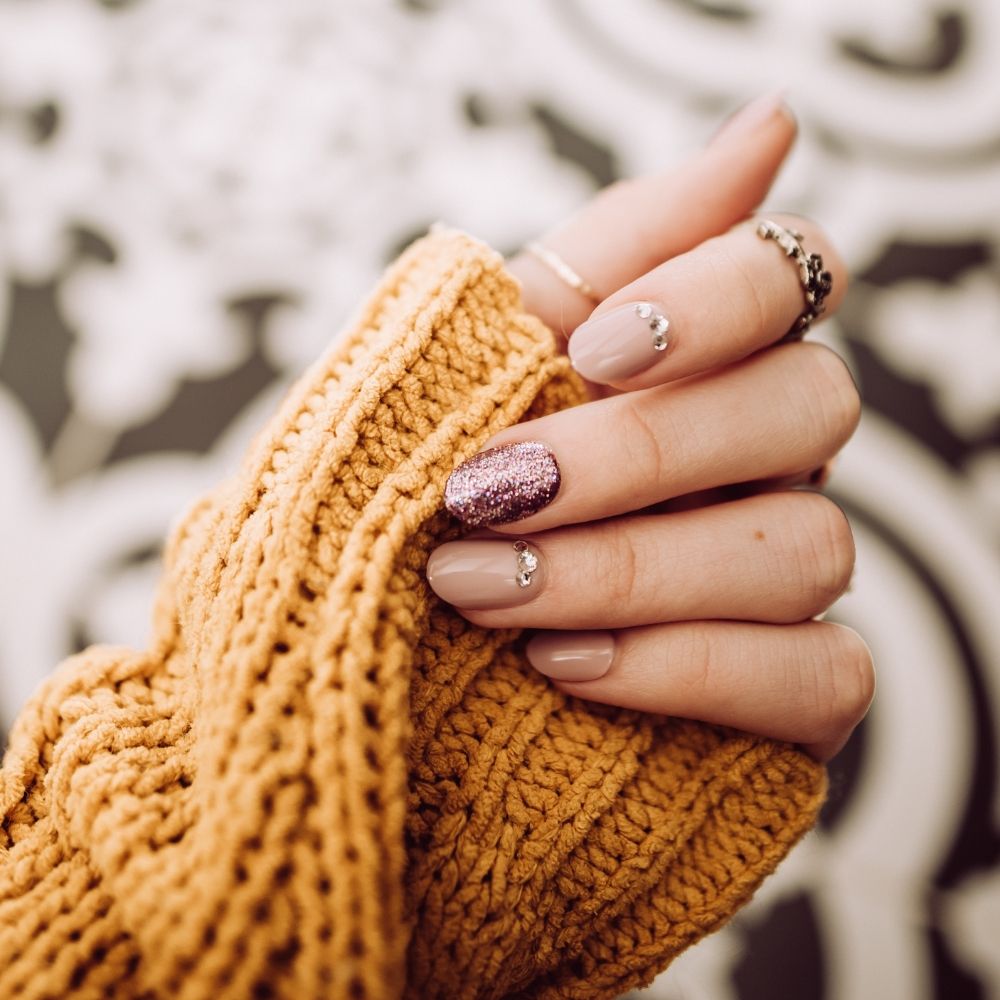 How do I choose the right nail color?
The key to picking the perfect hue is finding a color that complements your skin tone and wardrobe. To ensure your manicure looks its best, here are a few tips:
Understand Your Skin Tone
Take Into Account Your Wardrobe
Be Bold or Go Neutral
Do You Need to Match Your Mani-Pedi
When it comes to picking a color for your mani-pedi, the answer isn't as straightforward as you might think. While some people prefer to match their manicures and pedicure, others choose to make a statement with contrasting colors.
From a fashion perspective, there is no right or wrong answer—it all depends on your personal style. If you are someone who likes classic elegance, then going for the same nail polish across both hands and feet can be very sophisticated. On the other hand, if you tend to opt for bolder looks then two differently colored sets of nails can be an eye-catching choice that helps create the perfect aesthetic for any ensemble.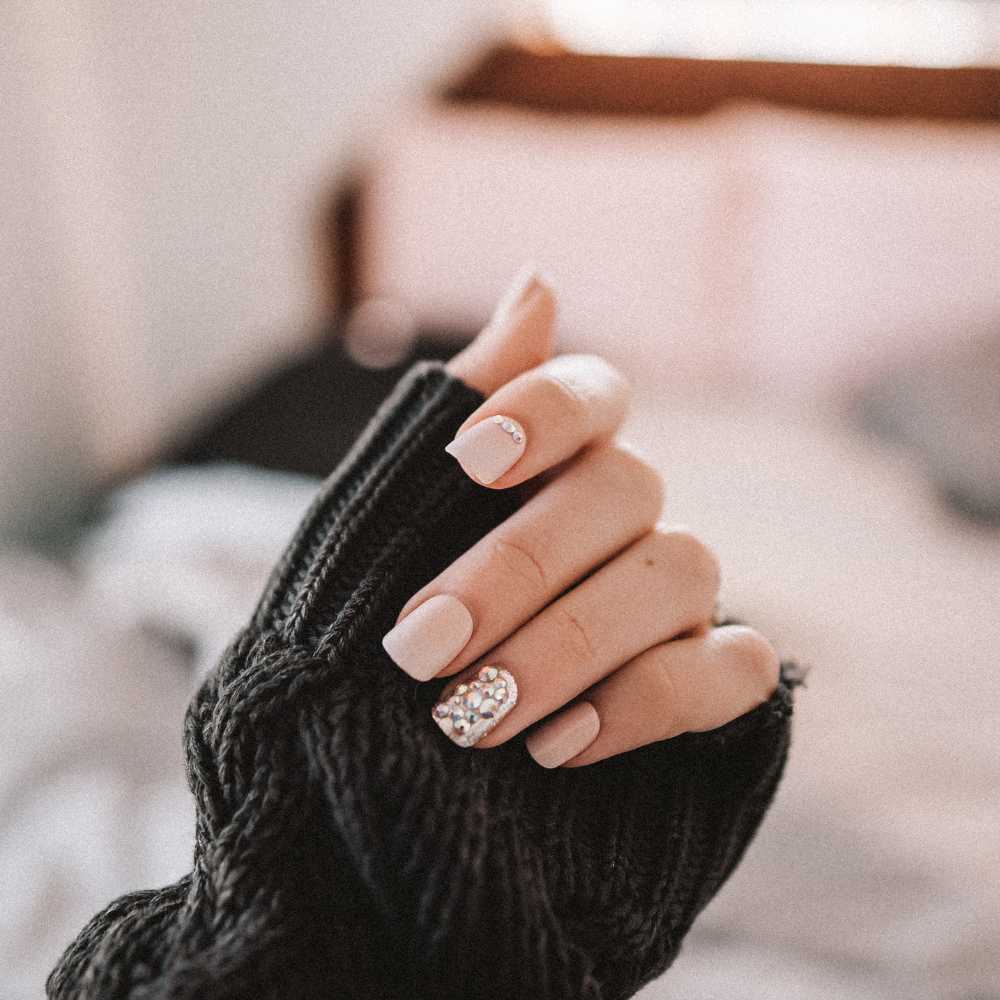 Conclusion
Choosing the best nude nail polish for your skin tone, nail shape, and personal style can be overwhelming, but following these tips and considering these top picks, you'll be able to find a shade that suits your skin tone and preferences. We hope that our top picks help you find the perfect nude shade for your next manicure. Remember, always prioritize quality and formula over price, and make sure to choose a shade that makes you feel confident and beautiful.