Nude nail polishes are a must-have for any woman's beauty arsenal. Not only do nude nails look chic and elegant, but they also flatter every skin tone. Whether you have a light or dark skin tones, olive skin tones etc there are nude nail polishes out there that will complement your skin perfectly! In this article, we will discuss the best nude nail polish shades for every skin tone.
Are you looking for the perfect nude nail polishes to flatter your skin tone?
Check out our list of the 5 best nude nail polishes for you, included light, dark skin!
We've got light nudes, dark nudes, and everything in between. You're sure to find the perfect color for you.
Not only do nude nails look chic and elegant, but they also flatter most skin tones. So if you want to feel confident and beautiful, go with a nude nail color! Click on the products now to see the 5 best nude nail polishes for you!
We have searched for the best so you don't have to live with the rest. In order to serve you to the best of our ability and to keep our blog going, GarnesGuide may collect a share of sales or other compensation from the links on this page if you decide to buy. Each product was independently researched by our editors and the reviews may have been edited for length and clarity.
How We Choose the Best Nail Polish for You
You want to find the best nail polishes for your skin tone,(find the best Nail Color For Tan Skin) but you don't know where to start.
With so many different types of nail polishes on the market, it can be hard to figure out which one is right for you. Do you go with a classic red? Something has cool undertones, pink undertones, warm undertones or go for neutral undertones? Shade lighter or trendy metallic? Something fun and funky?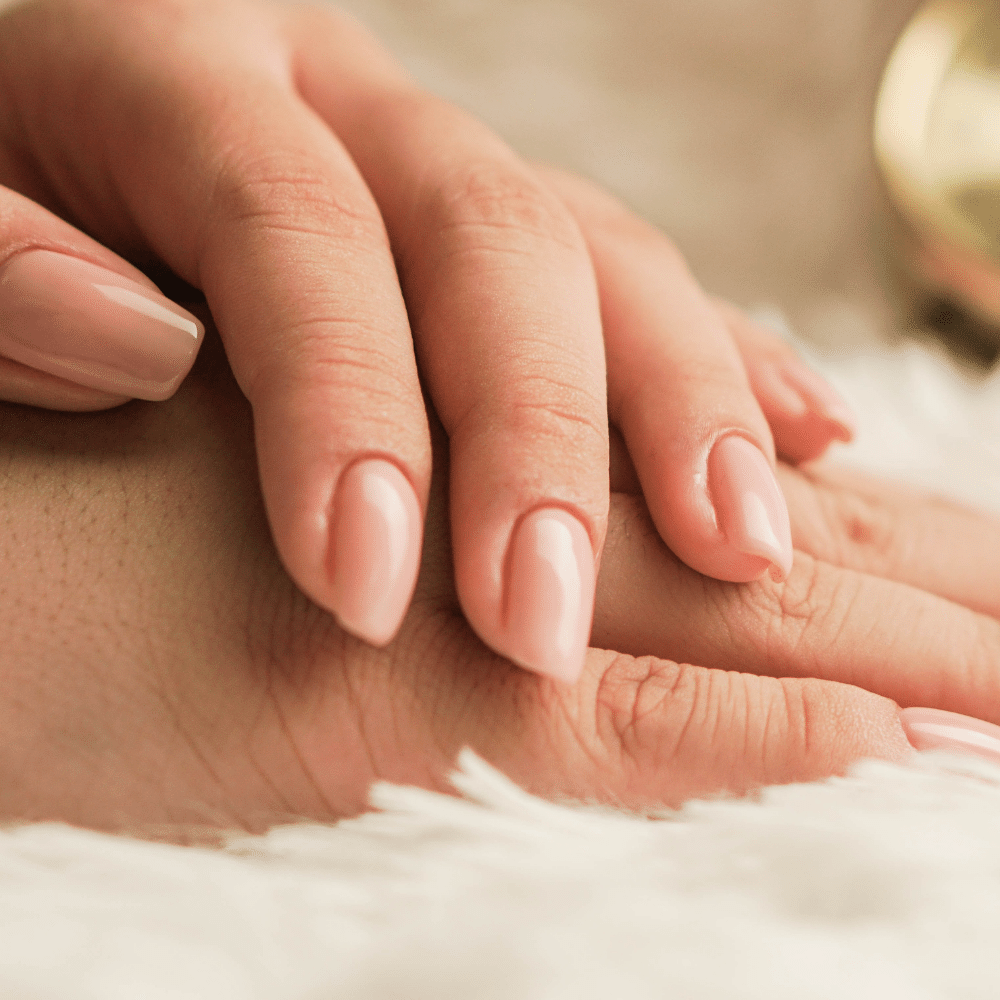 We've got you covered. Our team of experts has reviewed the best nail polishes out there, and we're here to help you find the favorite nail polish color one for your needs! Whether you're looking for a long-lasting formula or something that will make your nails look their best, we've got something for everyone.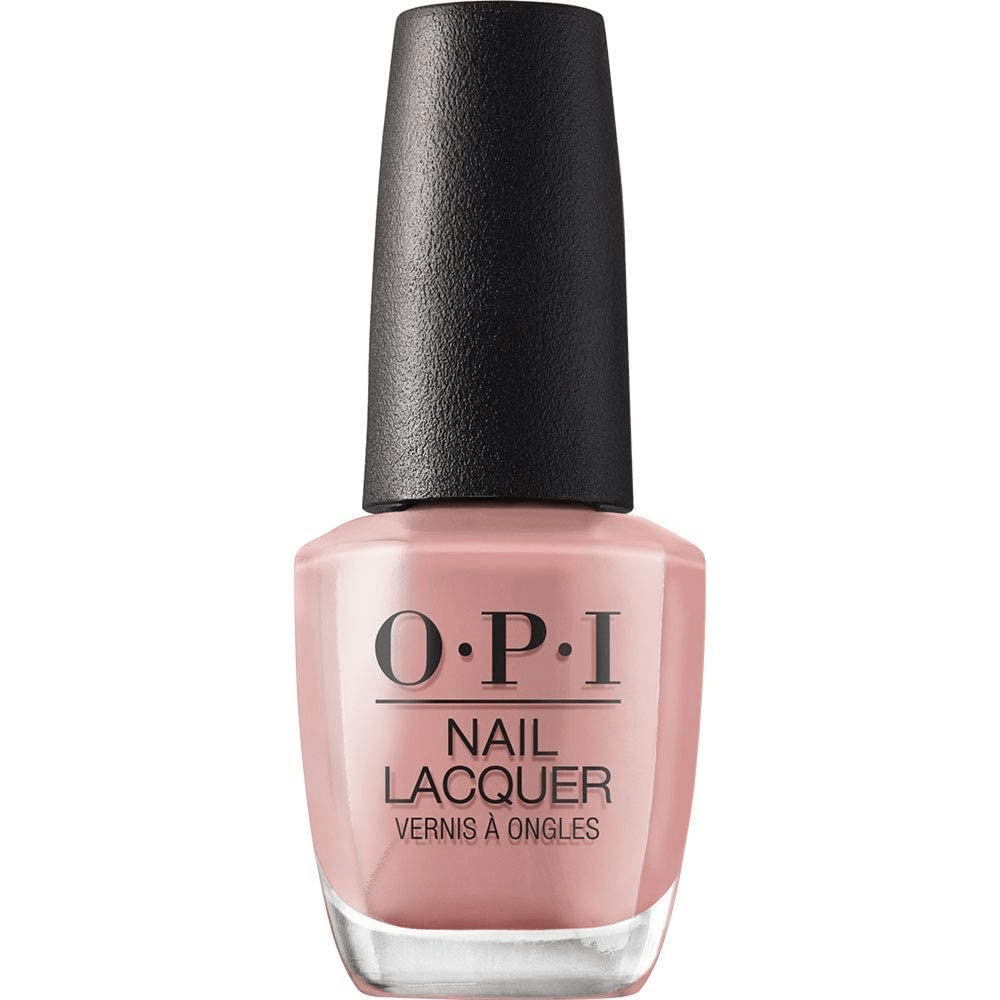 OPI Nail Lacquer, Nude Nail Polishes
Best Nude Polish for Everyday
Check Price on Amazon
Why GG Loves It
Looking for a classic, neutral nail polishes shade aslso suits on dark skin tones? OPI Nail Lacquer samoan sand is the perfect choice! This rich, creamy warm undertones provides intense nail salon gel mani experience and stays up to 7 days! This neutral hue effortlessly enhances your natural nail color for a result that looks good anytime, anywhere. Available in 200+ shades, so you're sure to find the right nude shade for you! OPI Nail Lacquer is the professional's choice for beautiful, high-quality nails.
Try this perfect shade samoan sand color nude polish just one coat, absolutely gorgeous!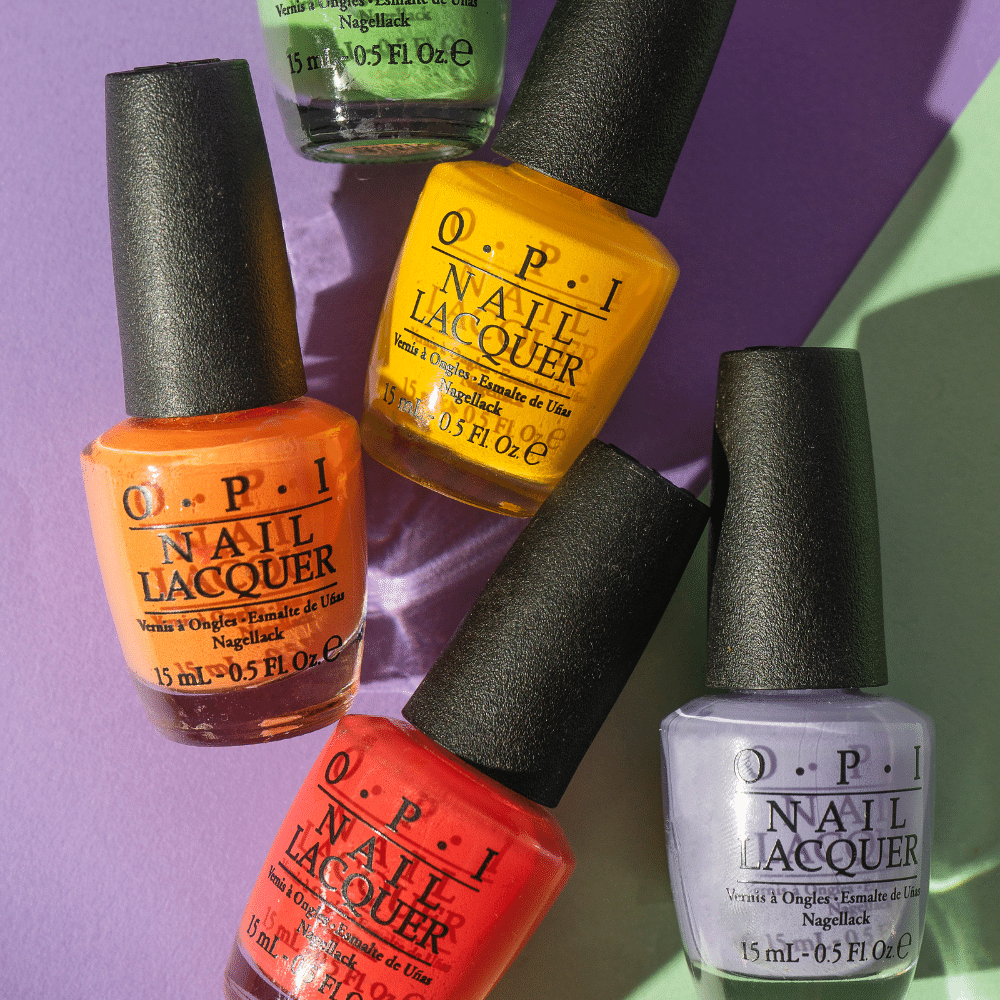 What you Ought to Know
This Amazon's best seller nail lacquer beige undertones nail polishes comes with various nude shades and opaque finish to become your everyday shade! Whether you're looking for a classic red shade or a trendy nude hue, they have something for all skin color.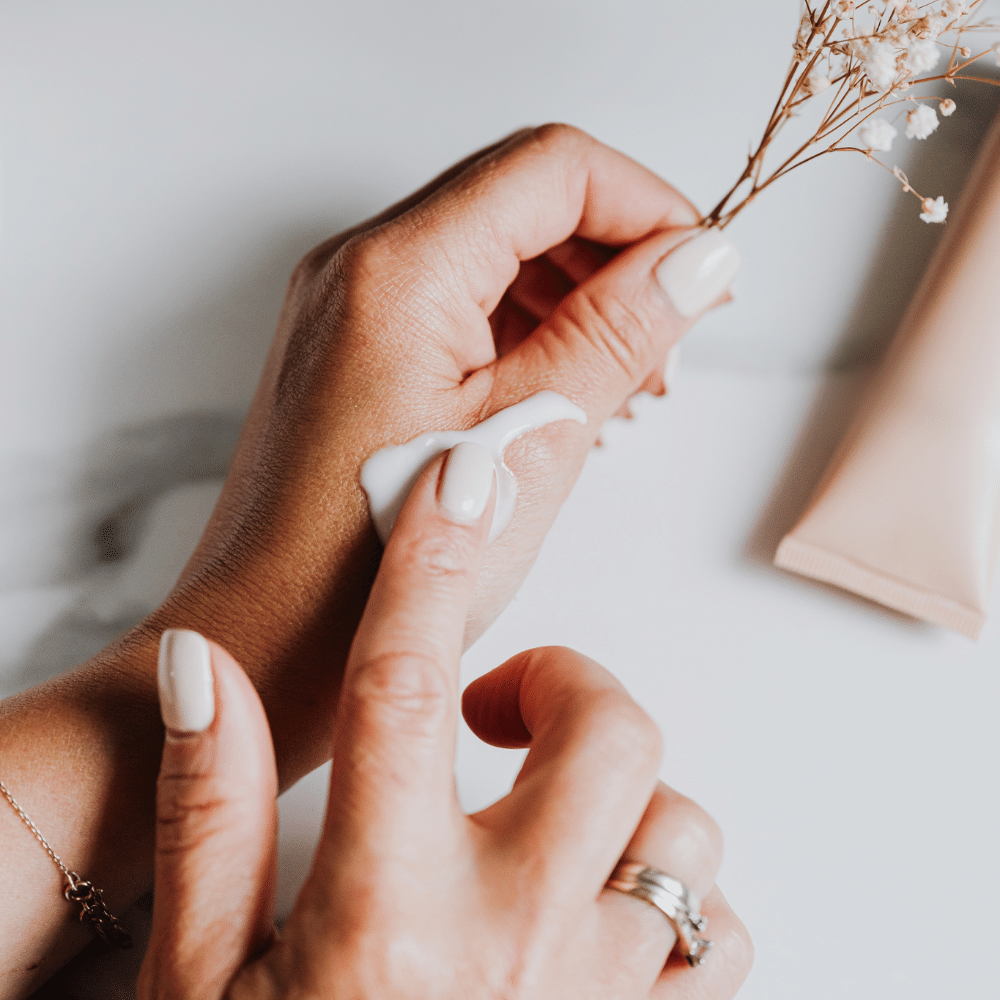 Available nude shade darker skin tones to fair skin, medium skin tones, so you can choose the option that best suits your needs.
My favorite nude not just pink shade and also pinky beige and bubble bath! Suits very good to yellow undertoned skin, these became your go to shade!
And to make sure your nude manicure lasts, be sure to apply two or three coats.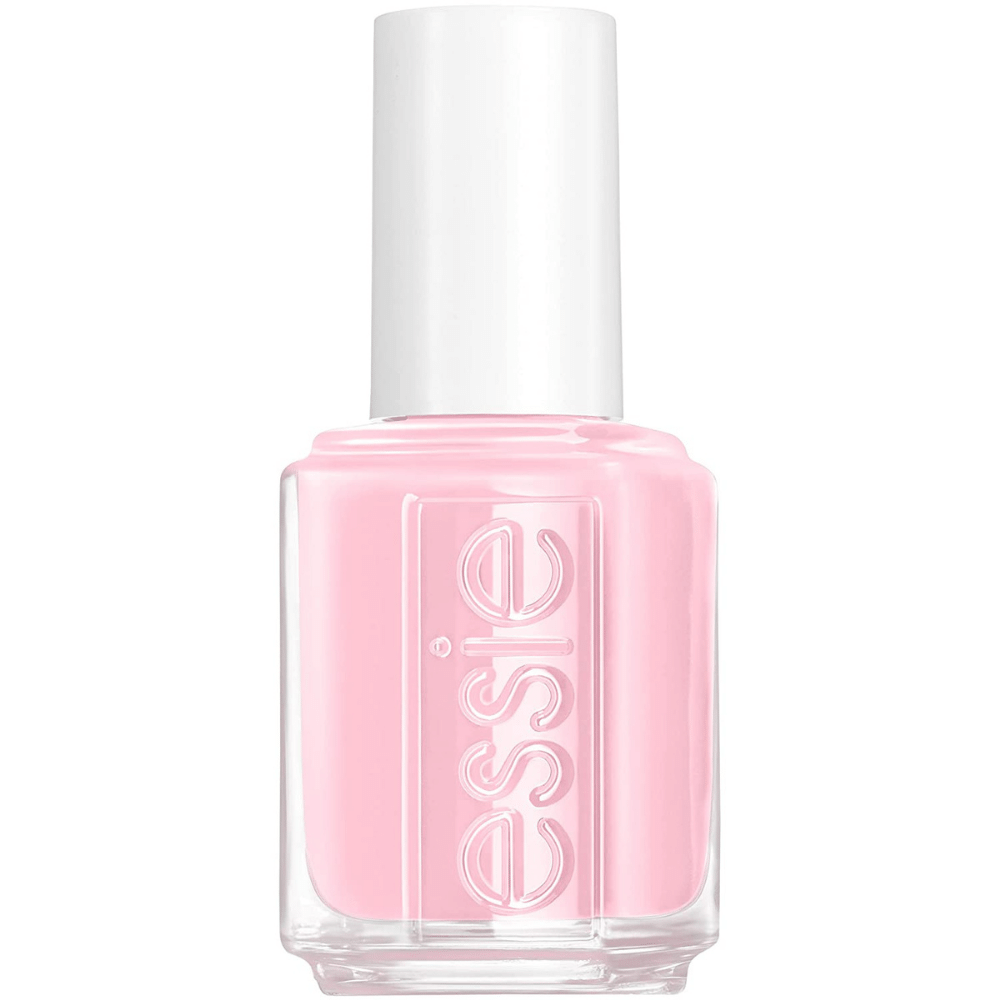 essie Nail Polish
Best Nude Nail Polishes for Babes
Check Price on Amazon
Why GG Loves It
Looking for the perfect light pink nail polish? Look no further than essie Nail Polish! This salon-quality formula provides flawless coverage and glossy shine. This easy-glide brush makes for quick, even, professional application on nails. With over a thousand nude tones to choose from, essie has the perfect color for every occasion and suits most skin tones (deep skin tones, darker skin tones, medium skin tones, light skin tones)
Vegan formula is made without any animal-derived ingredients. So you can feel good about using their products.
So what are you waiting for? Give essie a try today!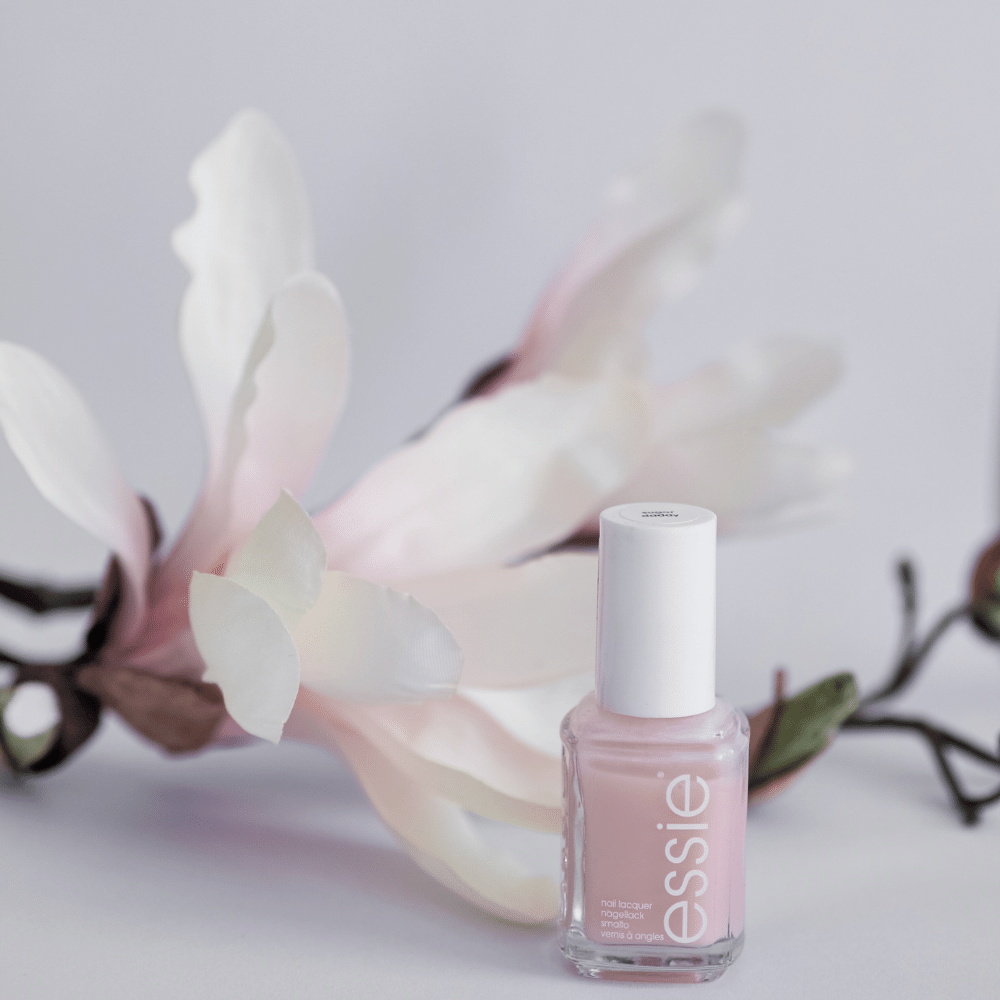 What you Ought to Know
Applying essie is easy and only requires a few steps. First, apply one coat of any essie base coat to your nails. Next, apply two coats of your desired essie original nail color. Finally, finish with any one of the essie nude. You can also use the essie apricot cuticle oil for an extra boost of hydration. Following these steps will ensure a long-lasting and beautiful nude manicure.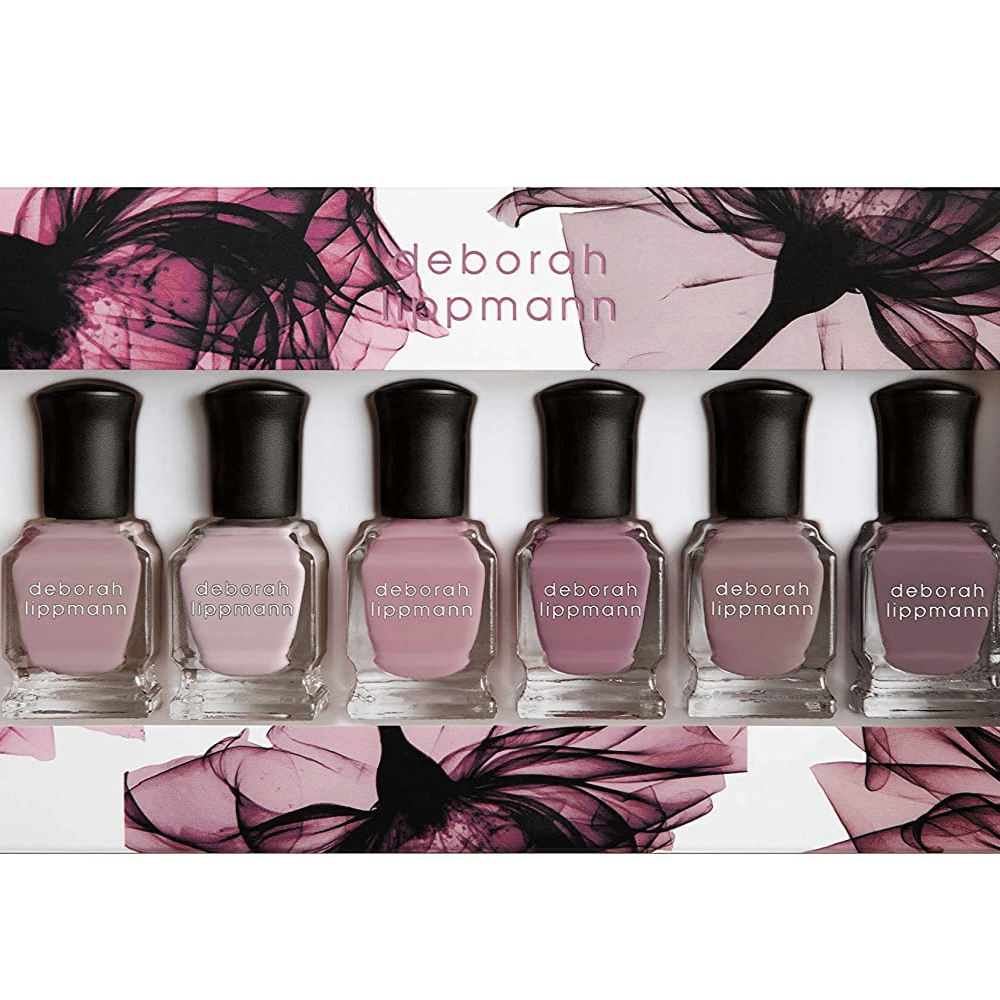 Deborah Lippmann Gel Lab Pro
Best Nude Nail Polish Set
Check Price on Amazon
Why GG Loves It
Looking for a high-quality best nude nail that will give you the perfect manicure? Look no further than Deborah Lippmann Gel Lab Pro Nail Polish Set!
This vegan, nude, long-wearing formula is free of animal testing and contains 10 exclusive ingredients to deliver a high-gloss, gel-like finish that cushions nails and prevents damage. And versatile set of sizzling shades is formulated with 10 exclusive ingredients to deliver long lasting gloss and cushion of a gel manicure without damaging nails. With a dual-patented formula, this award-winning nail polish is sure to give you the healthy, beautiful nails you've always wanted!
What you Ought to Know
If you're looking for the best in celebrity manicurists nail artist look no further than Deborah Lippmann. With years of experience under her belt, Deborah has become the go-to name for fashion magazines and high-end fashion houses. Her namesake line of lacquers and treatments for nails, hands, and feet is just as coveted as her remarkable talent.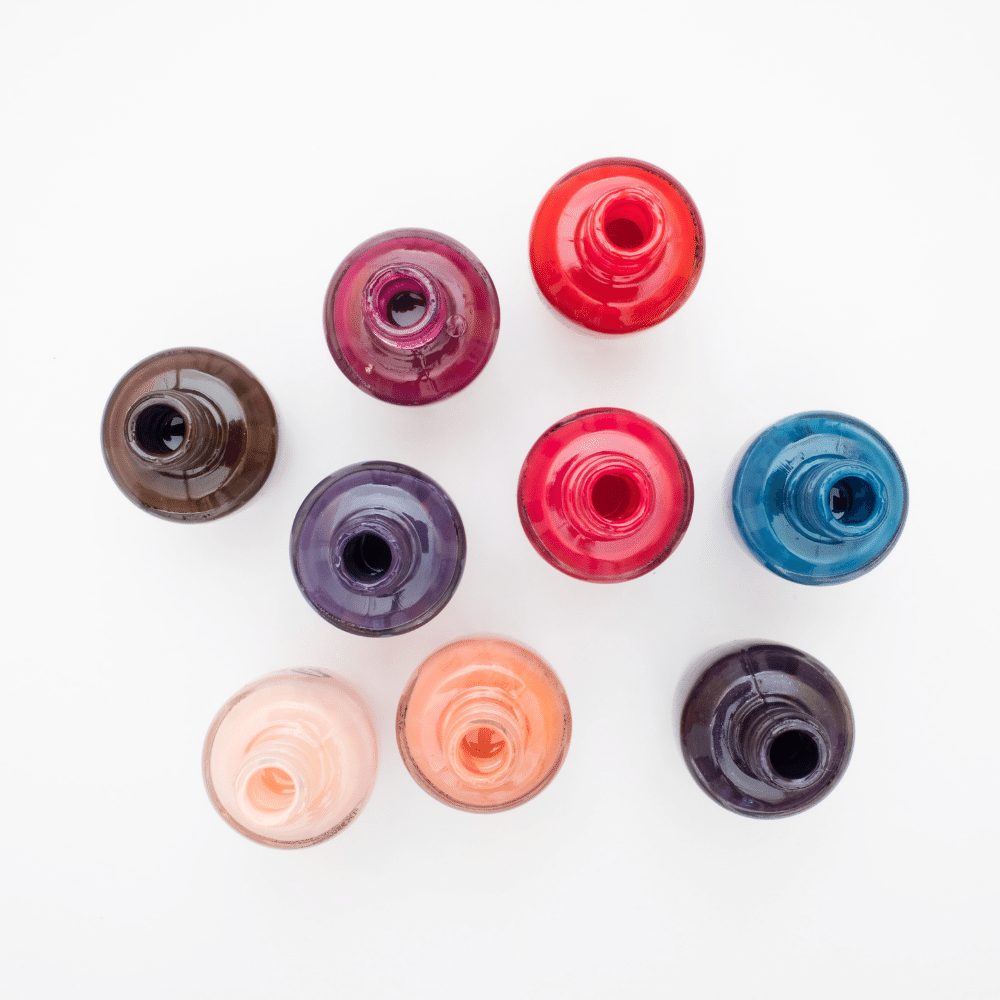 Working closely with some of the biggest names in the celebrity, editor, fashion designer, and model world, Deborah quickly identified the need for a diverse range of nail colors and luxury care products—something that was missing from the market. It was then that Deborah set out to create her own line of high-quality nail lacquers and treatments with her signature fashion point of view.
You'll love these polishes for their amazing quality. Trust us—Deborah Lippmann knows nails!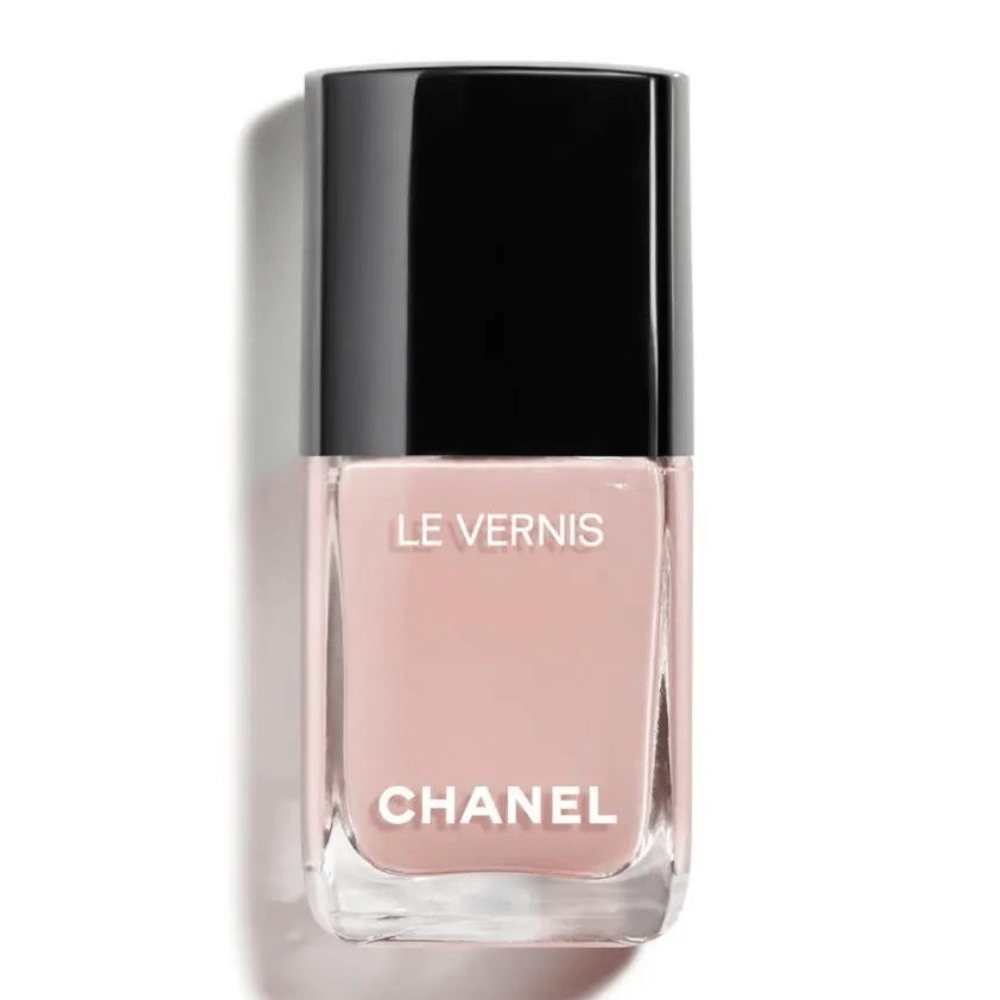 Chanel Le Vernis Longwear
Luxurious Nude Nail Polish
Check Price on Amazon
Why GG Loves It
Adding a pop of color to your nails is the perfect way to accessorize any outfit, and with Chanel you can enjoy salon-quality nails at home. The extra-fine formula glides on smoothly for an even finish, and the built-in top coat provides lasting shine. With a range of colors inspired by CHANEL style legends, there's a shade to suit any mood or outfit.
So go ahead and add a little luxury to your nails with Chanel Le Vernis Longwear Nail Polish.
What you Ought to Know
Le Vernis longwear nail colour are some of the best on the market. Suits fair skin, medium skin etc. Here is a quick guide from nail artist on how to use them: wipe your nails clean with a cloth. After that, apply the sheer wash color, a bit pinky beige - yellow undertones, then hand cream. Finally, push back your cuticles at the base and sides of the nail with an orange stick, then remove oil from the nail surface. Now you're ready to apply a thin layer of LA BASE. Once that's done, apply a first layer of LE VERNIS, followed by a second coat - as thick as the first, for a more vivid colour. And that's it! You're now ready to enjoy your beautiful nails.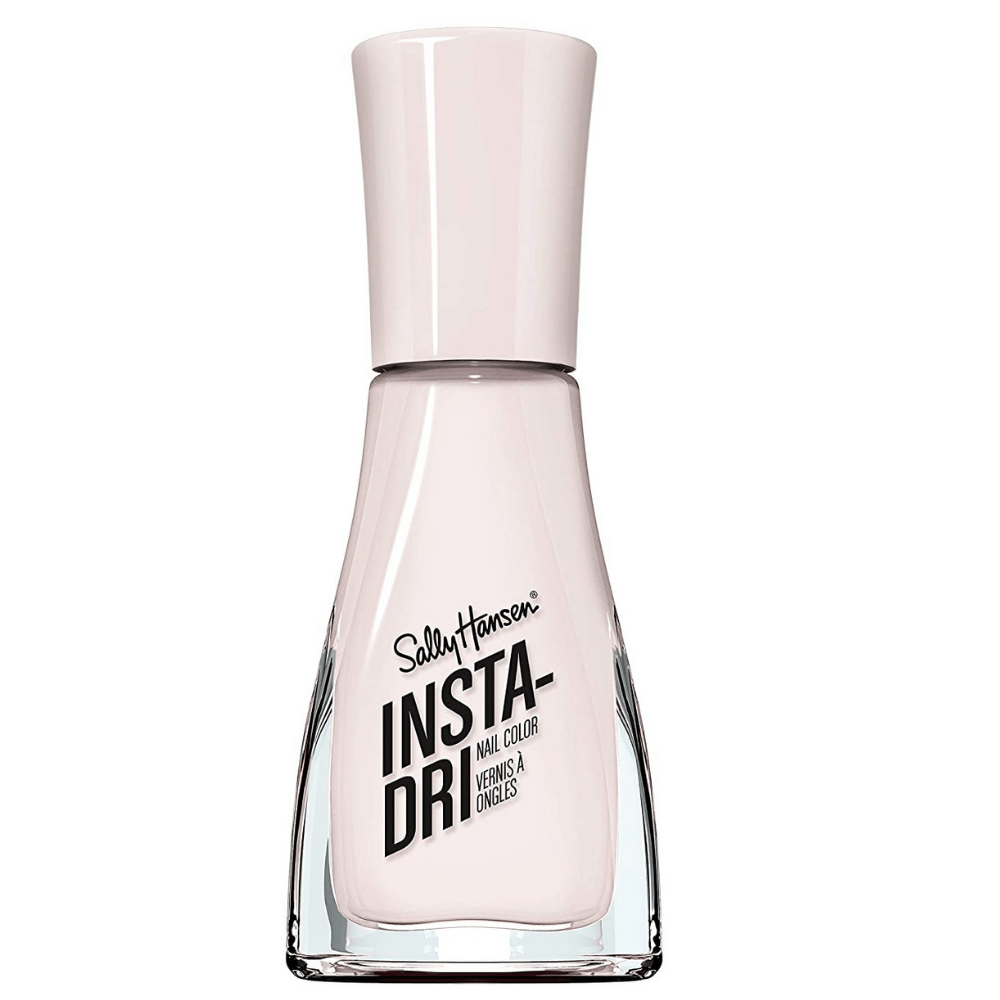 Sally Hansen Insta-Dri® Nail Polish
Best Budget Friendly Nail Polish
Check Price on Amazon
Why GG Loves It
Our guide to nude nail colors wouldn't be complete without including the trusty Ballet Slippers. Essie - Ballet Slippers, Sally Hansen Insta-Dri is your perfect solution! This polish dries within 60 seconds of application and depending on skin tone; some have shimmer; some opaque, some barely there, So ditch the waiting and enjoy beautiful nails that are dry and smudge-free.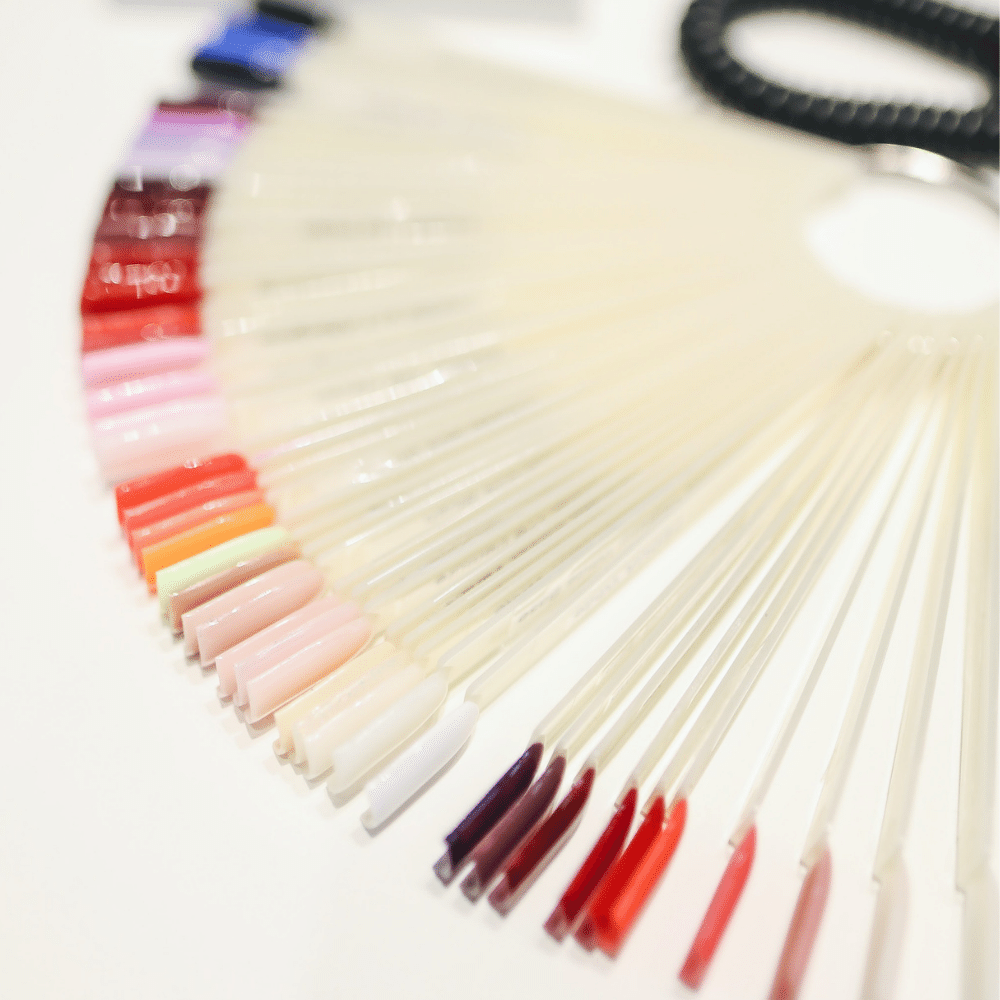 What you Ought to Know
Sally Hansen Insta-Dri® is the perfect choice for busy women who want to add a touch of color to their nails without spending a lot of time on upkeep.
The built-in base and top coat make it easy to achieve a polished look with just a few swipes, and the contoured brush ensures that the color is evenly applied.
Pink Pursuit is a beautiful shade that is sure to brighten up any outfit, and the quick-dry formula means that you can be out the door in no time. So why wait? Give this one a try today!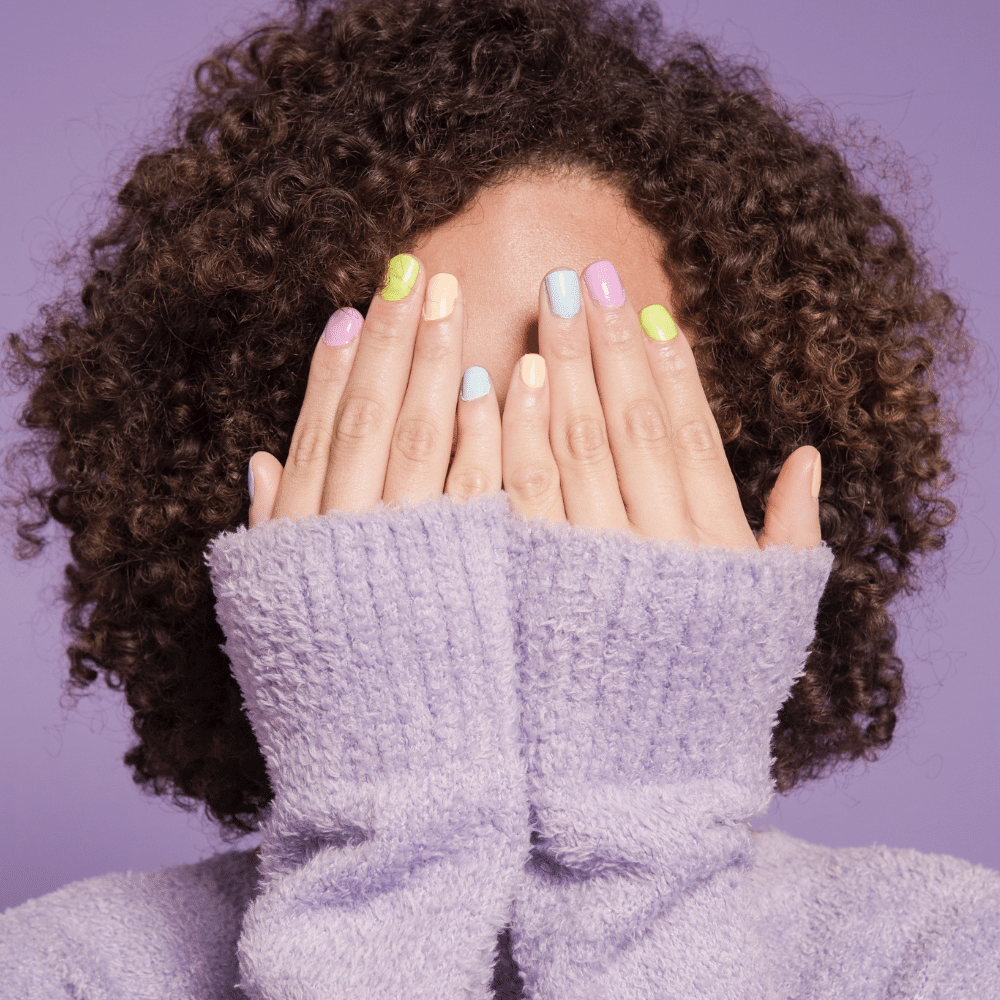 FAQs to Guide You on Your Way
Choosing the right nude nail colors can be difficult, especially if you're new to the beauty world.
It's hard to know what kind of color will look good on you, and even harder to find information about different brands and shades.
We've put together a list of Frequently Asked Questions for you so that you can make an informed decision when choosing your next favourite!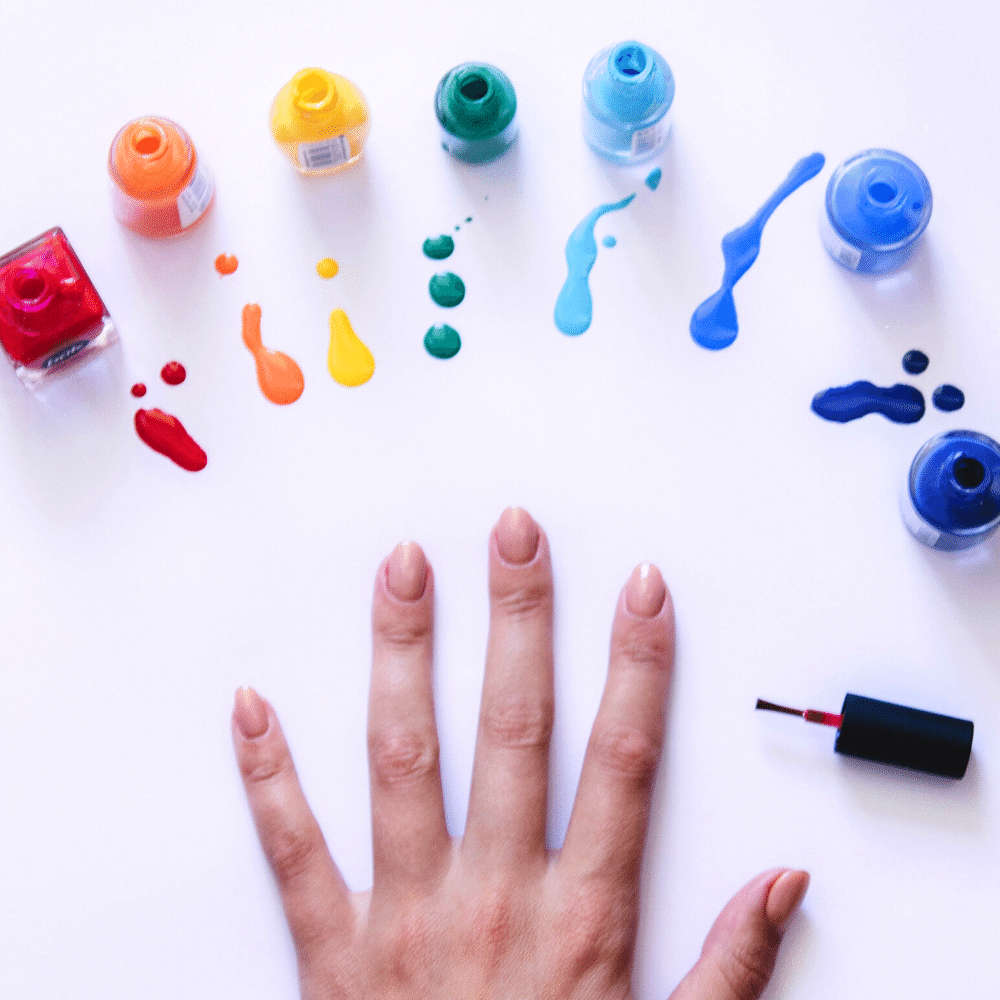 How to apply nail polish?
There are a few things you'll need in order to apply properly, included nude nail colors and nude polishes:
Here's how to apply them:
1. Apply a base coat to each of your nails and let them dry thoroughly.
2. Apply one or two coats of polish to each nail, making sure to evenly cover the surface. Be careful not to overload the brush or you'll end up with drips.
3. Let the polish dry completely before applying apply nude polish.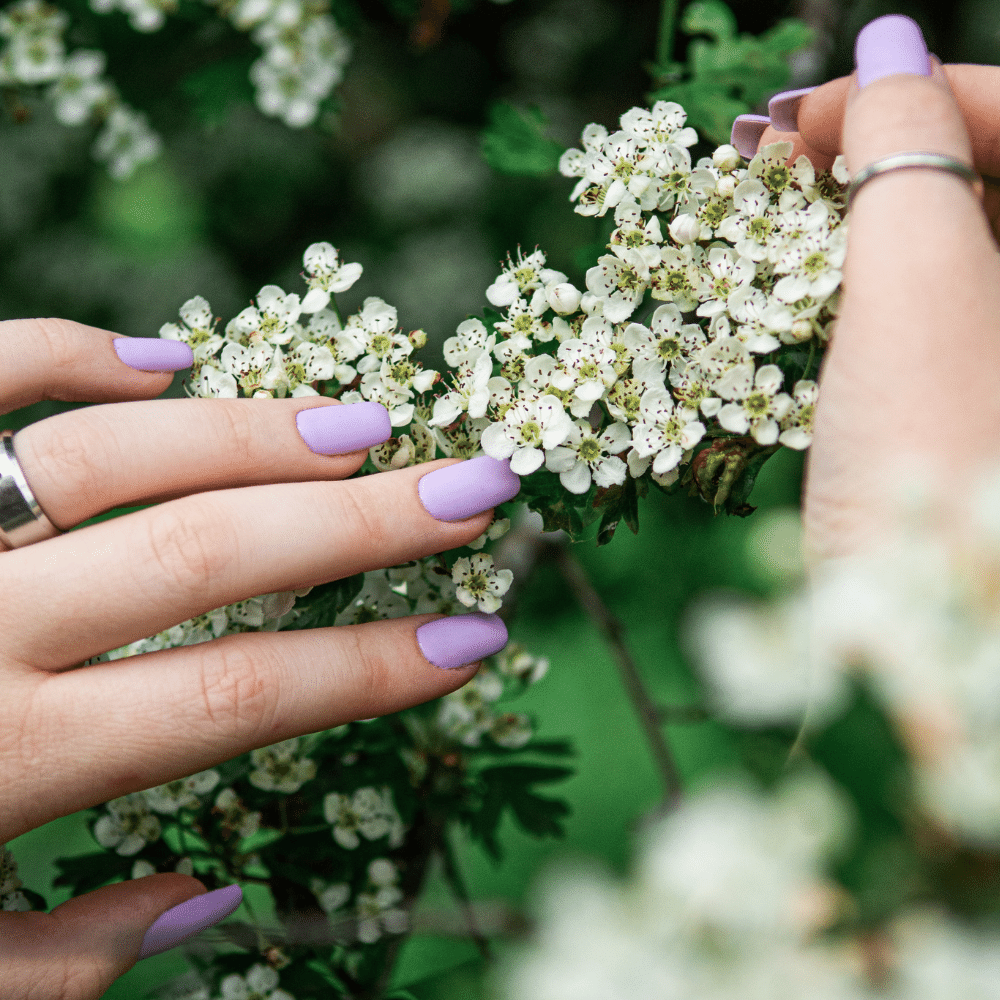 How to dry gel nail polish without uv light?
You can dry gel nailpolish without using a UV light by using a blow dryer. First, apply a thin coat of the gel polish to your nails and let it dry for two minutes. Next, apply a second coat and put your hands in front of a blow dryer for about 10-15 seconds. Finally, apply a top coat to your nails and let them dry for two minutes.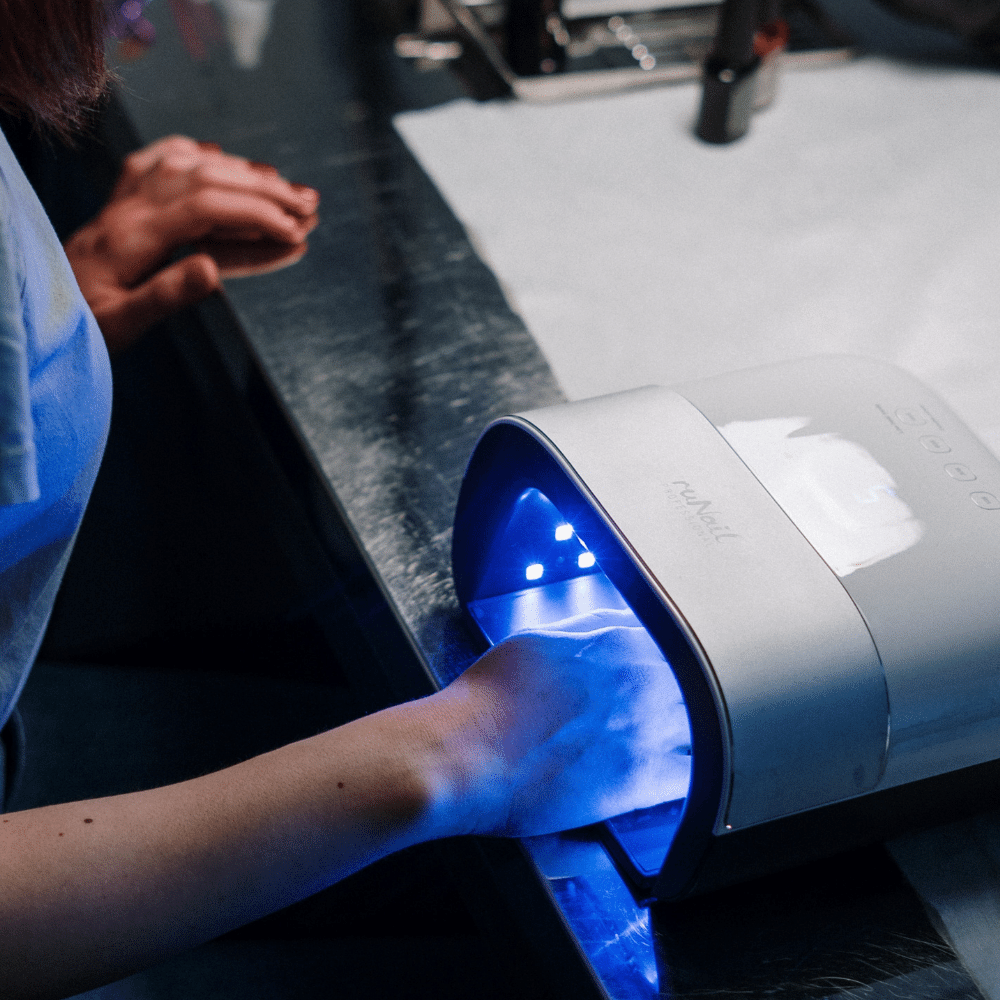 How to remove gel nail polish with sugar?
To remove gel nailpolish with sugar, you will need to do:
1. Pour the white sugar into the small bowl.2. Add the olive oil or almond oil and mix together until it forms a paste.3. Apply the mixture to your nails and use the toothbrush to scrub it in.4. Leave it on for a few minutes then rinse off with warm water.5. buff your nails gently with a file if needed6. repeat as necessary!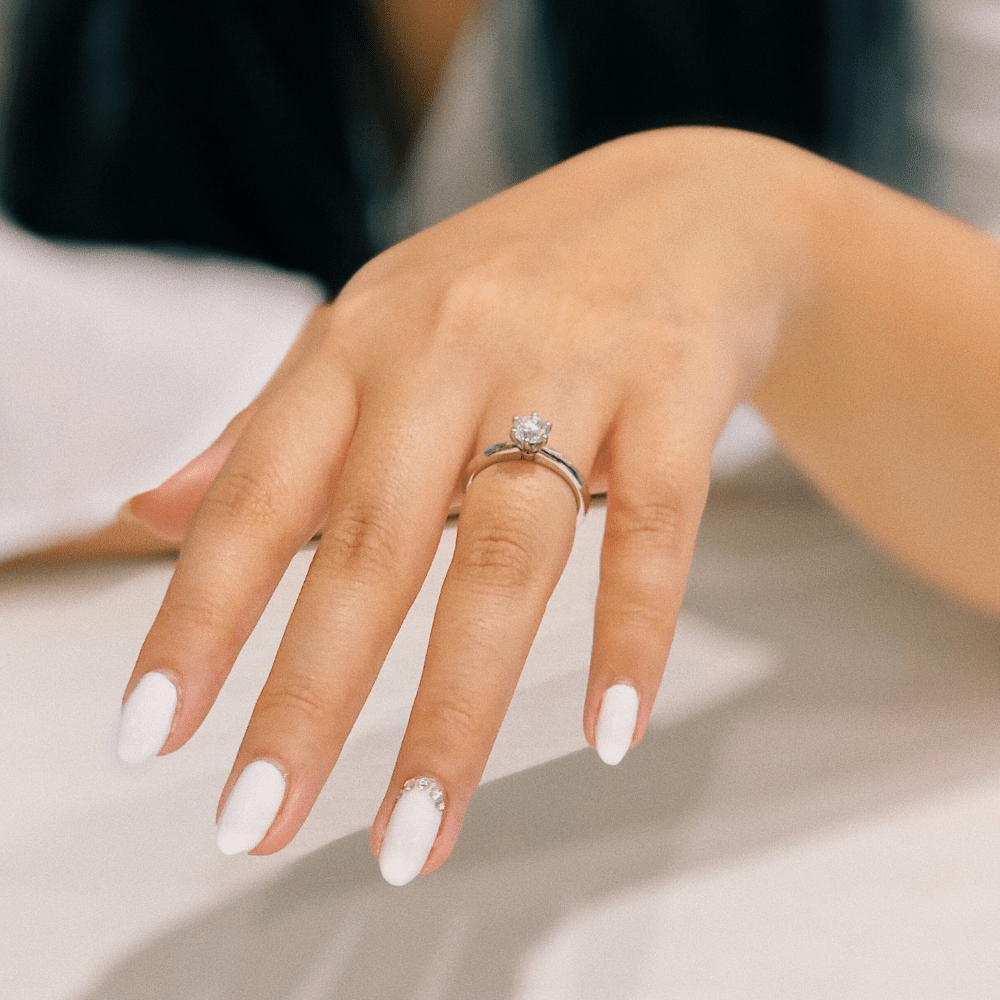 What does white nail polish mean?
There is no one definitive answer to this question. Some people say that it means that the person is neat and clean, while others say that it means the person is pure or innocent. Still others believe that it means the person has something to hide. Ultimately, it's up to the individual wearing the white to decide what it means to them.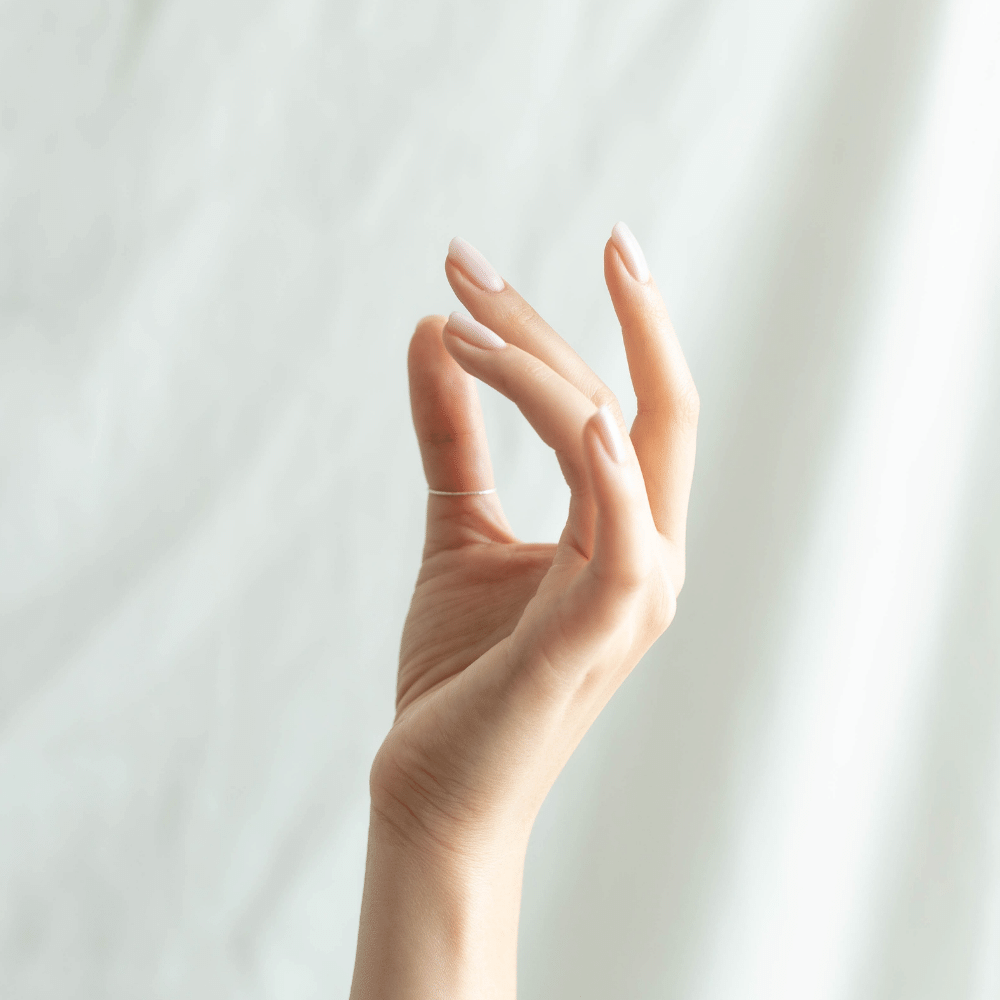 How to remove shellac nail polish?
Similar to remove as nude nail polis. There are a few ways to remove shellac nail polish. One way is to use pure acetone. However, this can be quite harsh on your nails and skin, so it's not recommended. A better way is to use a non-acetone remover that contains ethyl acetate. This will remove the shellac and apply argan oil to not damaging your nails or skin.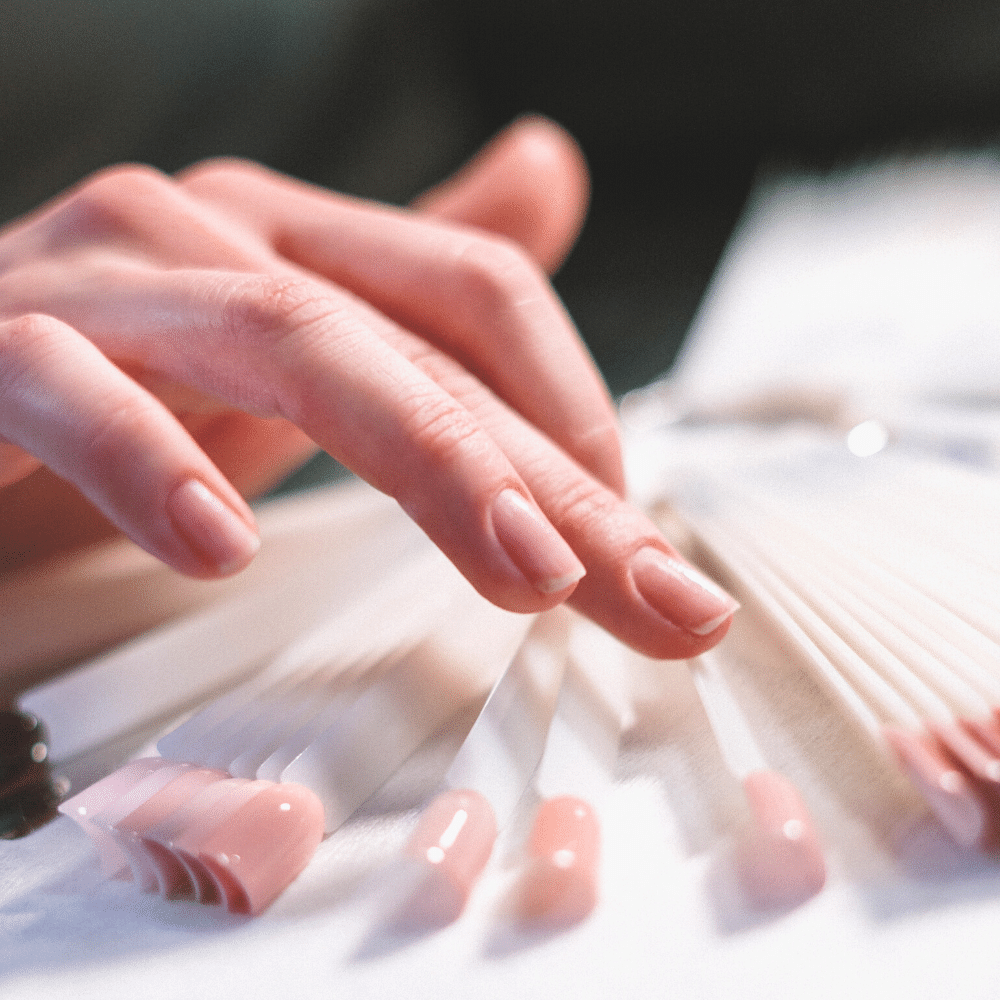 How to get nail polish out of carpet?
There are a few things you can do to get nail polish out of carpet. One option is to try using nail polish remover. Another option is to try using rubbing alcohol. If the nail polish has dried completely, then you may have to use a commercial carpet cleaner in order to remove it.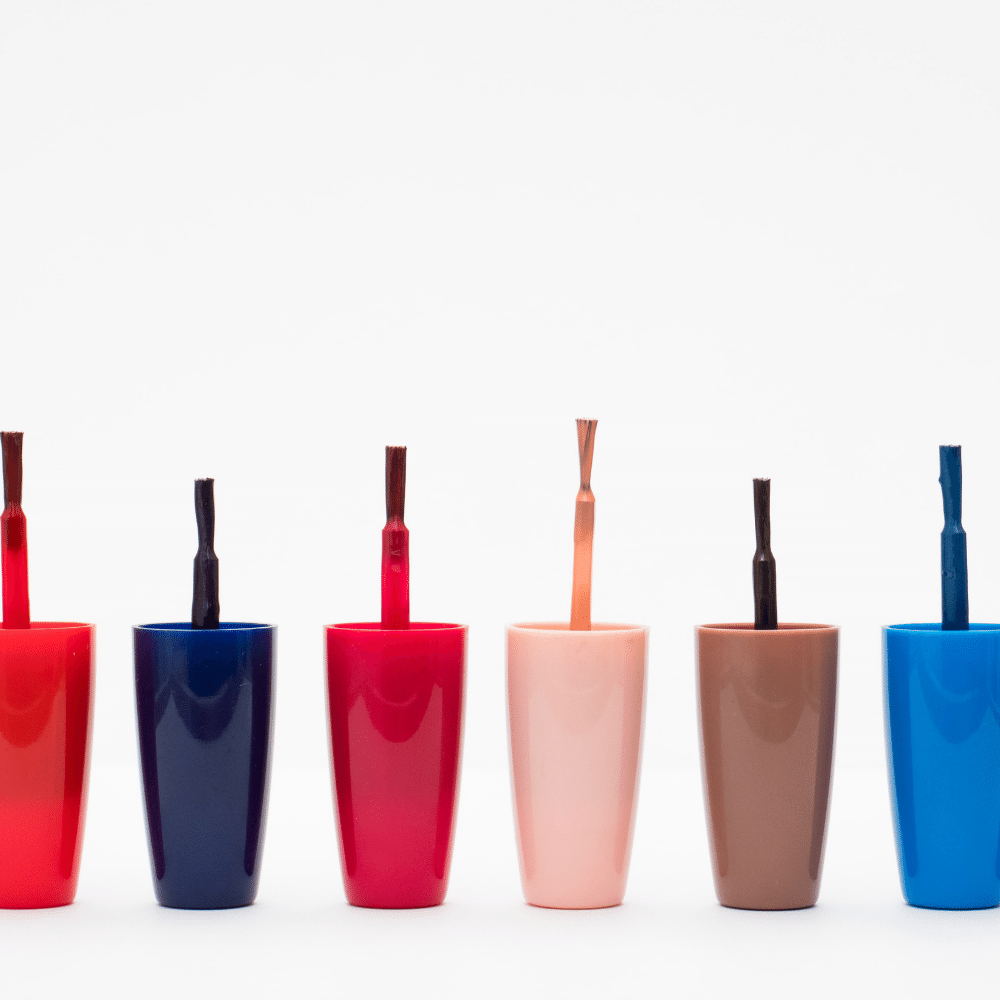 How to thin out nail polish?
You can thin out it with a little bit of acetone. Acetone is a solvent that will break down the polymer chains in the polish, making it less viscous. Add a few drops to your polish until you reach the desired consistency. Be careful not to add too much acetone, or your polish will become too runny.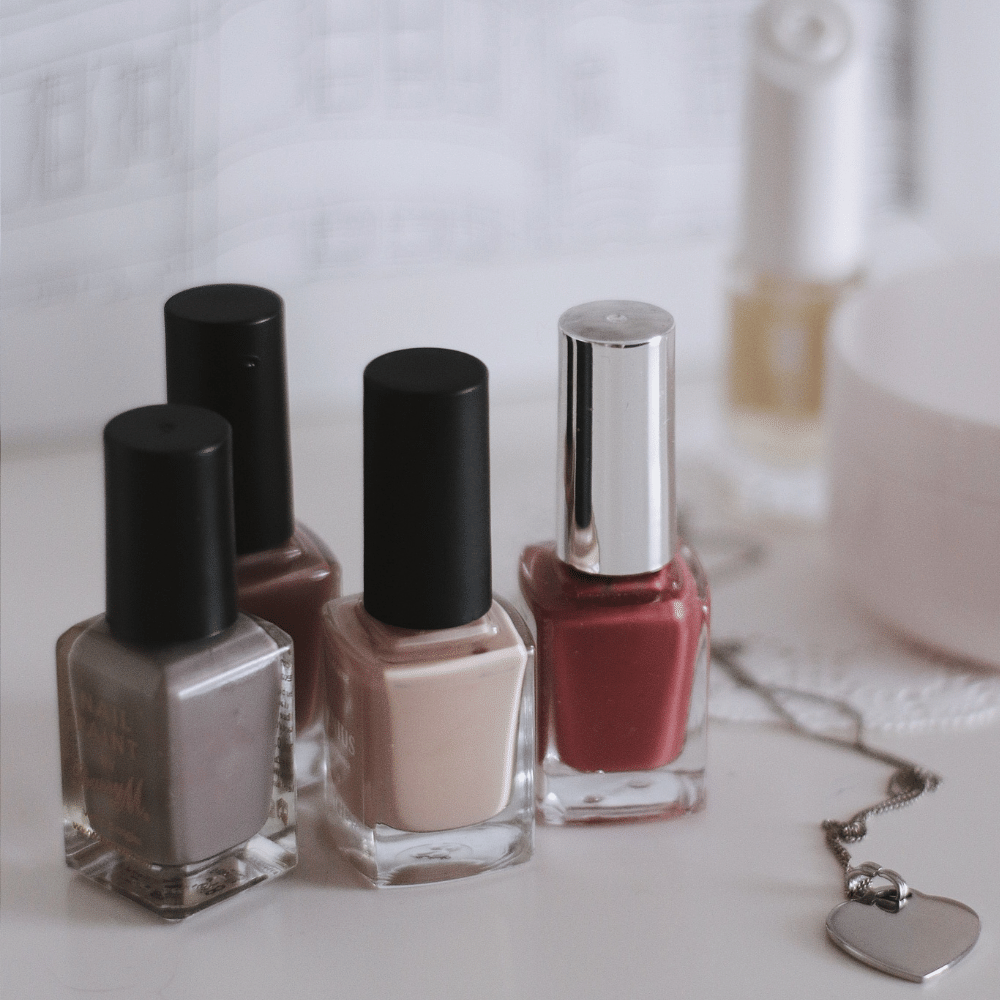 Can you bring nail polish on a plane?
Yes, as long as it's in your carry-on bag. However, the rules for what liquids you're allowed to bring 3.4 ounces (100 mil) nail polish is in a container per passenger.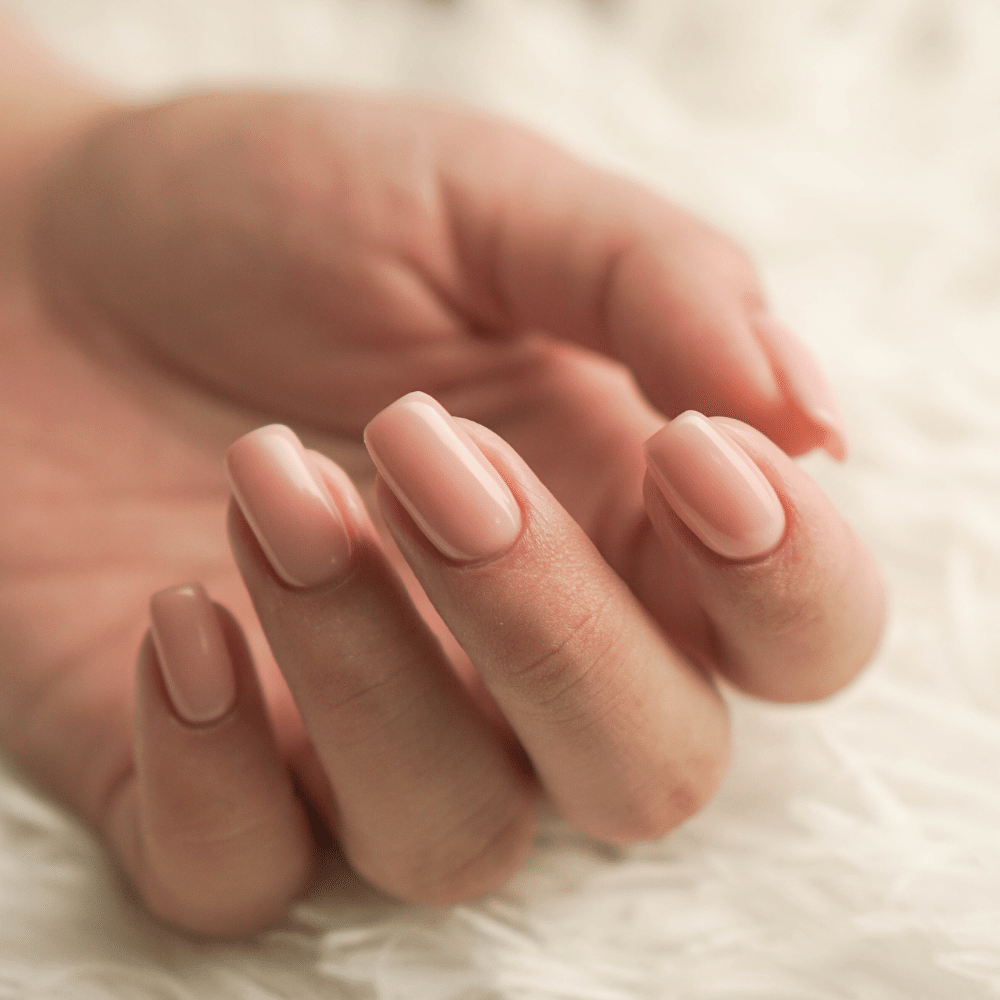 Best Nude Nail Polish Colors for Every Skin Tone For You Babes
So, what's the verdict? We've reviewed out all of the top nude nail polish colors on the market! The good news is that there is a perfect nude color for everyone! Whether you have a olive skin, light or dark skin tone, we've got you covered.
Click on the link to see which brands made our list and check prices today.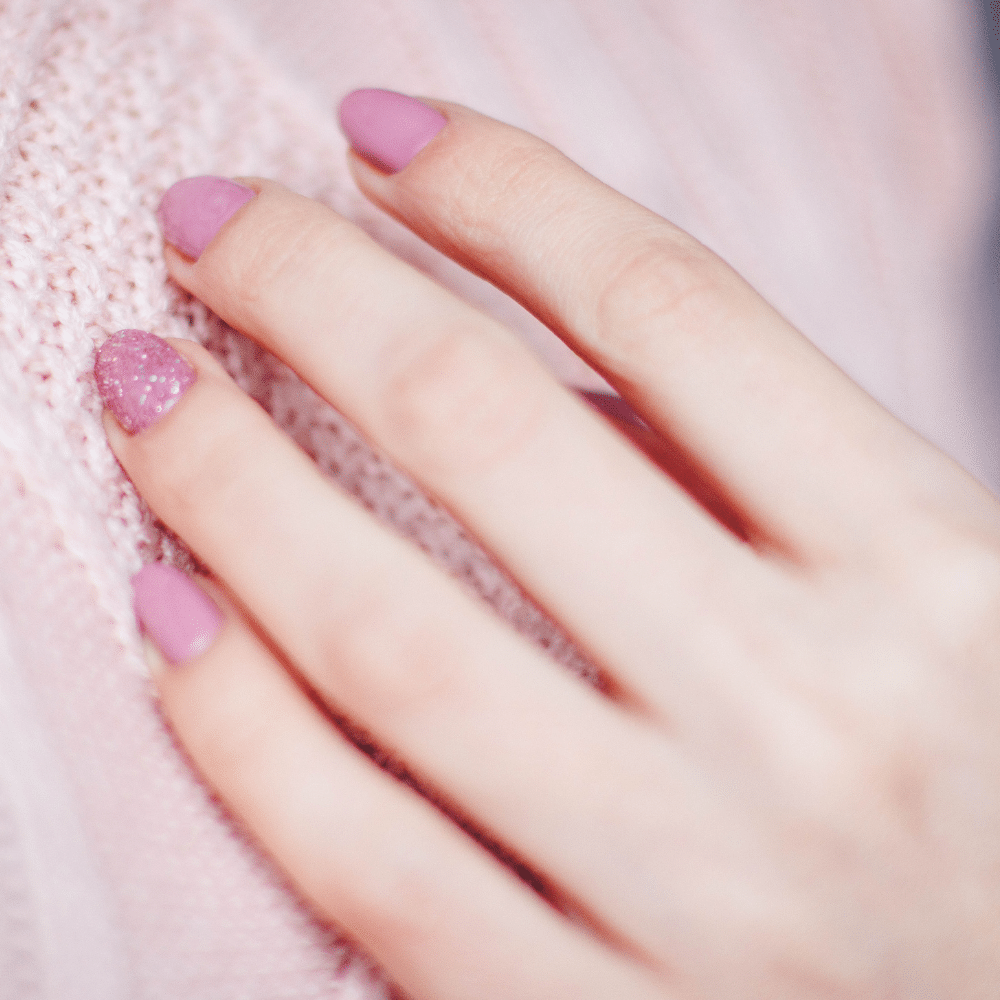 Which brand is your favorite – we can't wait to hear from you! Happy Shopping!
Read our article about best deodorant for kids here!
Read our article about best hair brush for fine hair here!
Read our article about natural hairstyles for kids here!
Read our article about Best Nail Color for Pale Skin: A Comprehensive Buyer's Guide here!  
Read our article about The Ultimate Guide To Nude Nail Polish here!