Matte lipsticks have become a popular trend in recent years, with more and more people embracing the look of a perfectly matte lip. However, achieving that look can be a bit of a challenge. With so many products and options available, it can be difficult to know where to start. That's where this guide comes in - we're here to help you navigate the world of matte lipsticks and achieve the perfect pout.
Why have matte lipsticks become so popular? Matte lipsticks provide a stunning and sophisticated look that is hard to achieve with other types of lipstick. They also have the added benefit of lasting longer on the lips than other finishes, making them great for long days or nights out. Additionally, matte finishes don't tend to transfer as easily, which can be a lifesaver when it comes to preventing lipstick smudges on everything from wine glasses to shirt collars.
Furthermore, with the rise of social media and beauty influencers, matte lipsticks have become a must-have product in many people's makeup bags. Celebrities, influencers, and everyday beauty enthusiasts rave about matte lipsticks, posting pictures and tutorials that showcase their statement-making looks.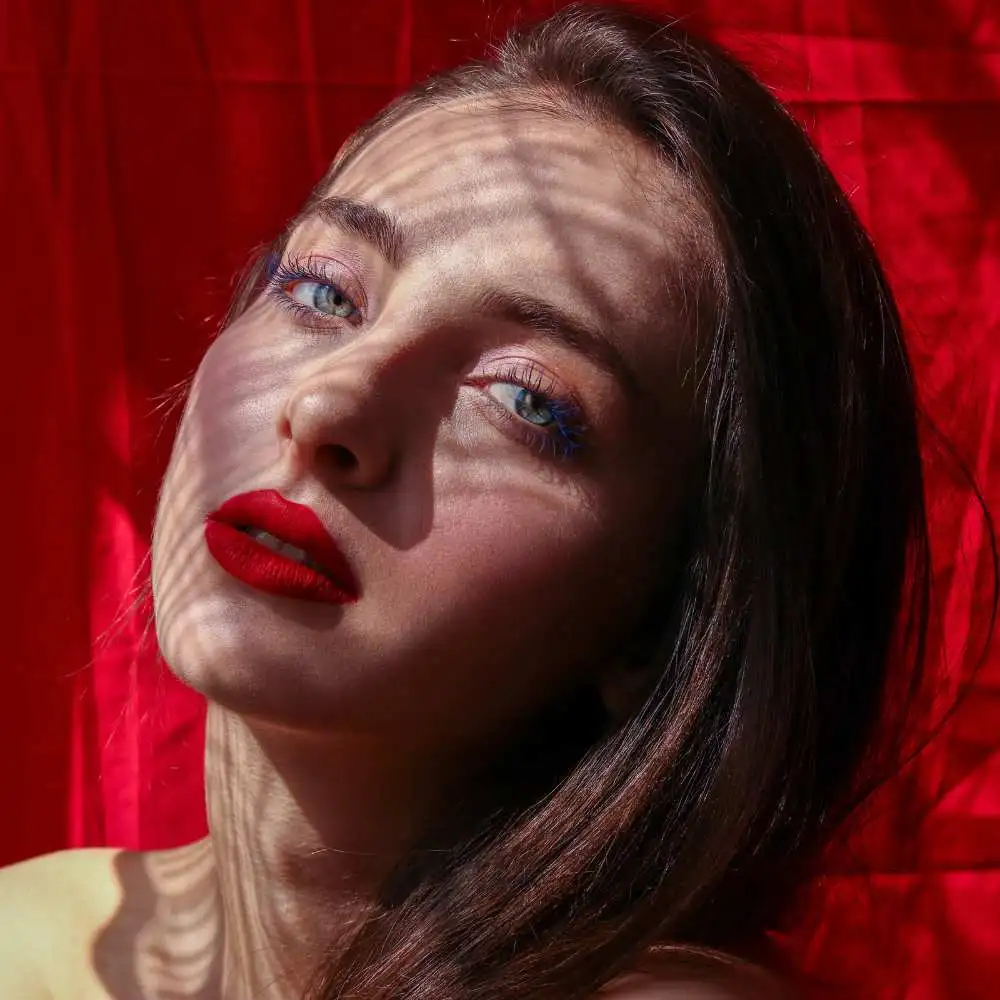 Overall, it's no surprise that matte lipsticks have become so popular - they offer a stunning and long-lasting look that is perfect for a variety of occasions.
Our guide will provide you with everything you need to know to achieve the perfect matte lipstick look. We'll cover topics such as picking the right shade, applying your lipstick for a flawless finish, and how to make sure your look lasts all day or night. We'll also provide tips and tricks for overcoming common challenges such as dry or cracked lips.
Whether you're a seasoned matte lipstick pro or just starting out, our guide will be a valuable resource for achieving the perfect pout.
What to Consider When Buying Matte Lipstick
When it comes to buying the perfect matte lipstick, there are a few things to keep in mind to ensure you find a product that suits your preferences. Here are some key factors to consider:
Matte vs. Satin: The Difference Explained
Matte and satin are two common types of lipstick finishes. Matte lipsticks have a non-shiny, flat finish that can be long-lasting and can give a bold, statement-making effect. Satin finishes, on the other hand, are somewhere between a matte and glossy finish, providing a subtle sheen while still being semi-matte.
In terms of choosing between the two finishes, it really comes down to personal preference. Keep in mind that a matte finish can be more drying on the lips, while a satin finish tends to be more moisturizing.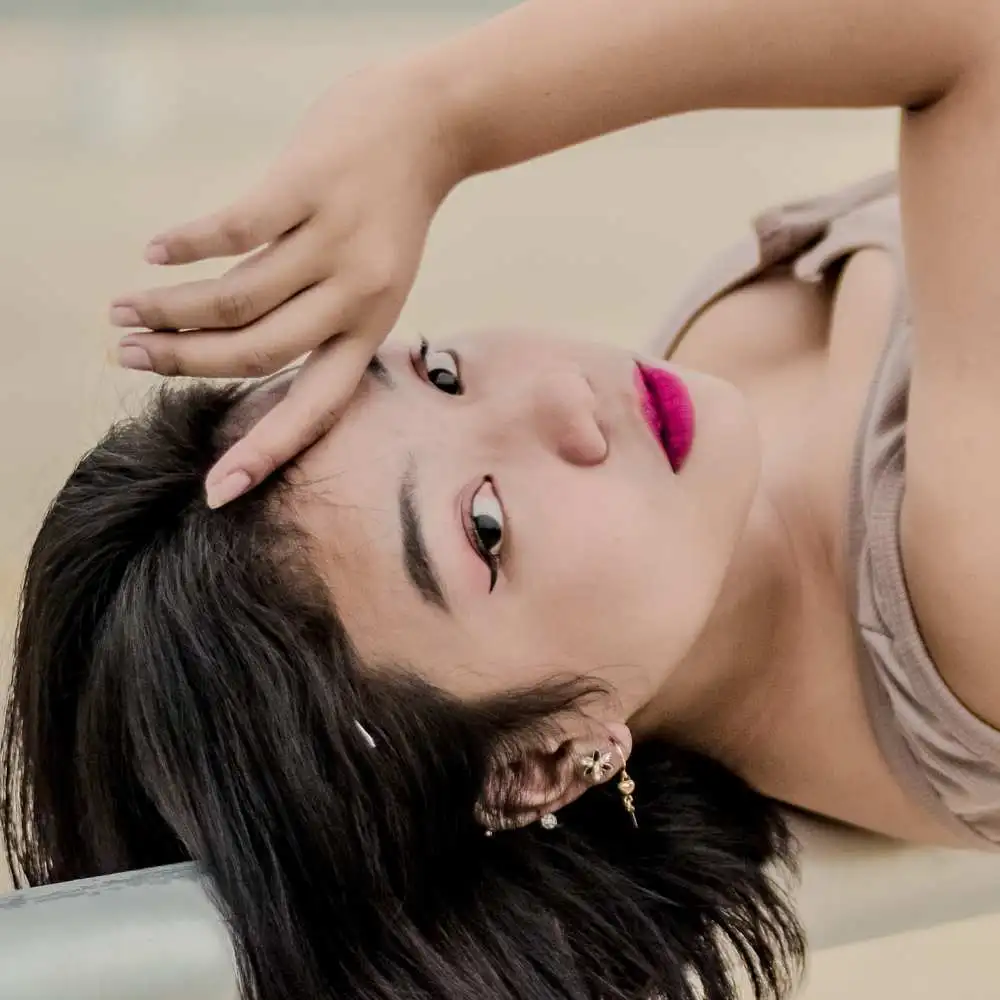 Longevity: How Long Does Matte Lipstick Last?
One of the benefits of matte lipsticks is their longevity. Generally, matte lipsticks can last up to five or six hours without requiring touch-ups. That being said, the longevity of your matte lipstick can depend on various factors, such as the brand, the shade, and your personal routine. It's always a good idea to do your research and read product reviews to get an idea of how long-lasting a particular lipstick is.
Formula: Is It Comfortable to Wear?
While matte lipsticks offer a bold and long-lasting look, some people may find that they can be drying on the lips. It's important to choose a formula that is comfortable to wear, so you're not stuck with a product that feels uncomfortable throughout the day. Look for lipsticks that contain moisturizing ingredients, such as vitamin E or castor oil, to help keep your lips hydrated and feeling soft.
Pigmentation: Is the Color Rich and Vibrant?
One of the most important factors in choosing a matte lipstick is making sure the color is rich and vibrant. Look for products that provide full coverage with just one swipe of the applicator. This will ensure that you achieve a bold and eye-catching look that lasts.
Finish: Is It Completely Matte or Does It Have a Slight Sheen?
Some matte lipsticks may have a slight sheen, which can make them more moisturizing and comfortable to wear. Others may have a completely matte finish, providing a bolder and more statement-making look. Choosing the right finish comes down to personal preference, but keep in mind that a completely matte finish may be more challenging to wear for everyday use, especially if you have dry or cracked lips.
Overall, by considering these key factors, you can find the perfect matte lipstick that provides a beautiful and long-lasting look while still being comfortable to wear.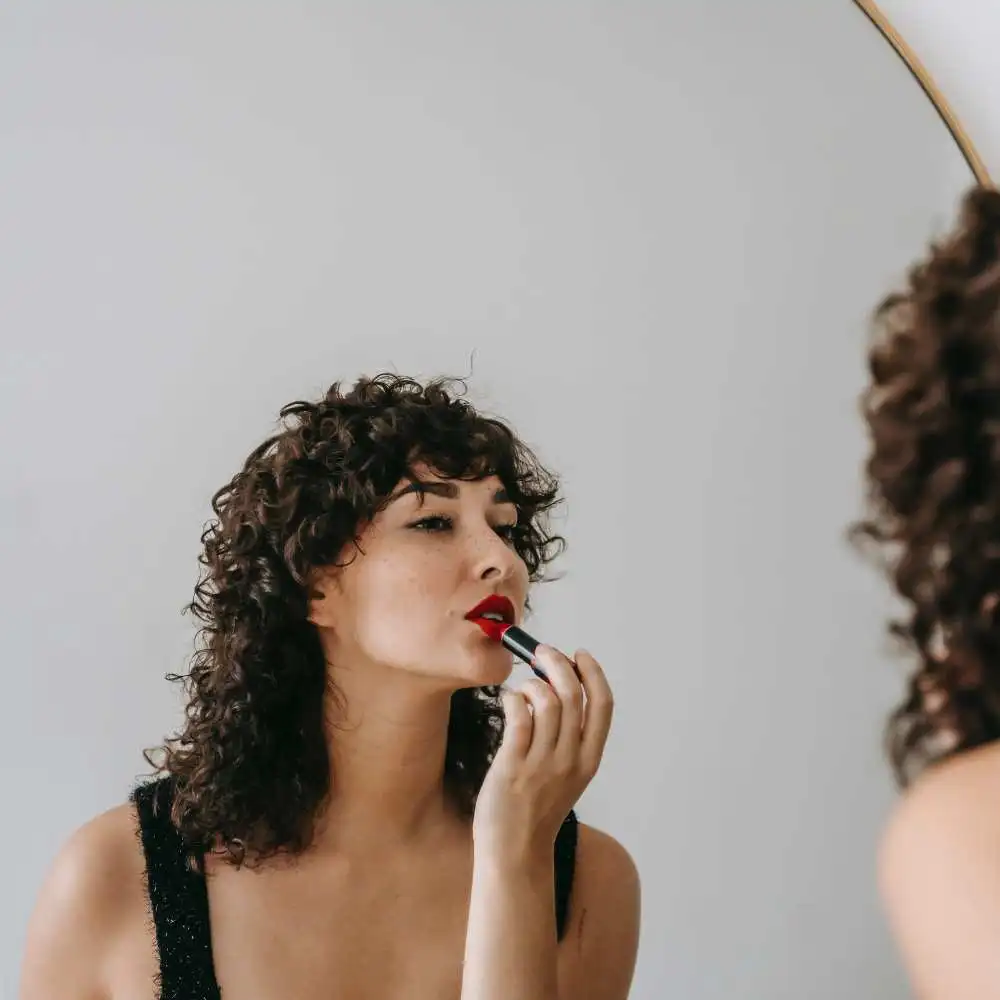 Our List of the Top Products in This Category
Tips for Wearing Matte Lipstick
Wearing matte lipstick can be a bit of a challenge, but with the right tips and tricks, you can achieve a flawless and stunning look. Here are some tips for wearing matte lipstick:
Prep Your Lips
Before applying any lipstick, it's important to prep your lips to ensure a smooth and even application. Start by exfoliating your lips to remove any dry or dead skin. You can do this by gently rubbing your lips with a soft toothbrush or using a lip scrub. Follow up with a lip balm to hydrate your lips and create a smooth canvas for your lipstick.
Use a Lip Liner
Using a lip liner can help to define your lips and prevent your lipstick from bleeding or feathering. Choose a lip liner that matches the shade of your lipstick and apply it to the outline of your lips before filling them in with lipstick.
Layer with Lip Balm for Added Comfort
If you find that your matte lipstick is drying out your lips, try layering it with a lip balm. Apply your matte lipstick as usual, and then dab a small amount of lip balm over the top. This will help to keep your lips hydrated and feeling soft throughout the day.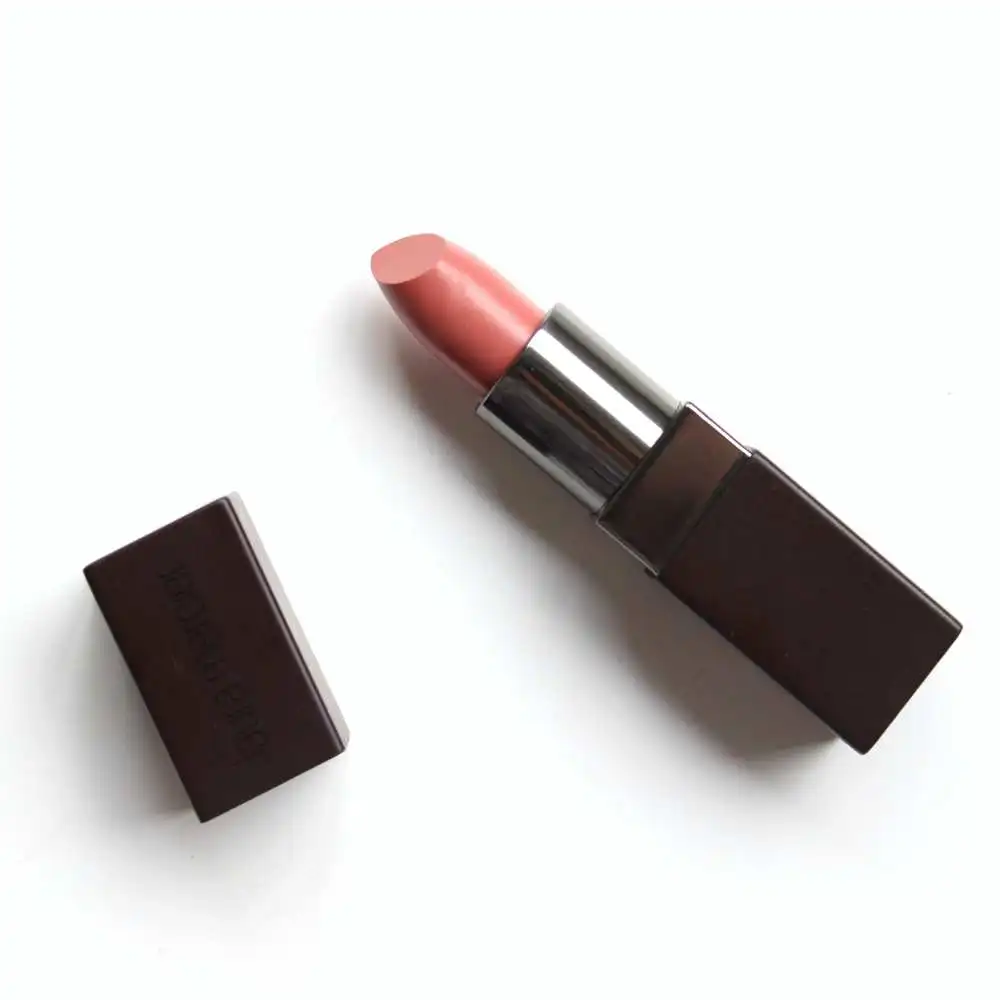 Touch Up Throughout the Day
While matte lipstick can be long-lasting, it's still a good idea to touch up throughout the day. Keep your lipstick with you for touch-ups, and use a tissue to blot your lips before reapplying. This will help to remove any excess oil or residue and ensure a smooth and even application.
How to Remove Matte Lipstick Without Damaging Your Lips
Removing matte lipstick can be a bit of a challenge, as it tends to be longer-lasting than other types of lipstick. When removing matte lipstick, avoid using harsh chemicals or too much scrubbing, as this can damage your lips. Instead, try using a gentle oil-based cleanser or makeup remover to break down the lipstick. Gently massage the cleanser into your lips and then wipe away with a soft cloth or cotton pad. Follow up with a lip balm to hydrate your lips and keep them feeling soft.
By following these tips, you can achieve a stunning and flawless look with your matte lipstick that lasts all day.
Conclusion
In conclusion, matte lipstick is a versatile and statement-making product that can elevate any makeup look. By following our tips, you can achieve a flawless and stunning look that lasts all day.
When it comes to wearing matte lipstick, it's important to choose a product that is comfortable to wear, long-lasting and provides a vibrant and rich color. Follow our tips for preparing your lips, applying your lipstick, and removing it at the end of the day to ensure the perfect pout. Additionally, don't forget to experiment with different shades and finishes to find the perfect look for you. After all, makeup is all about expressing yourself and having fun.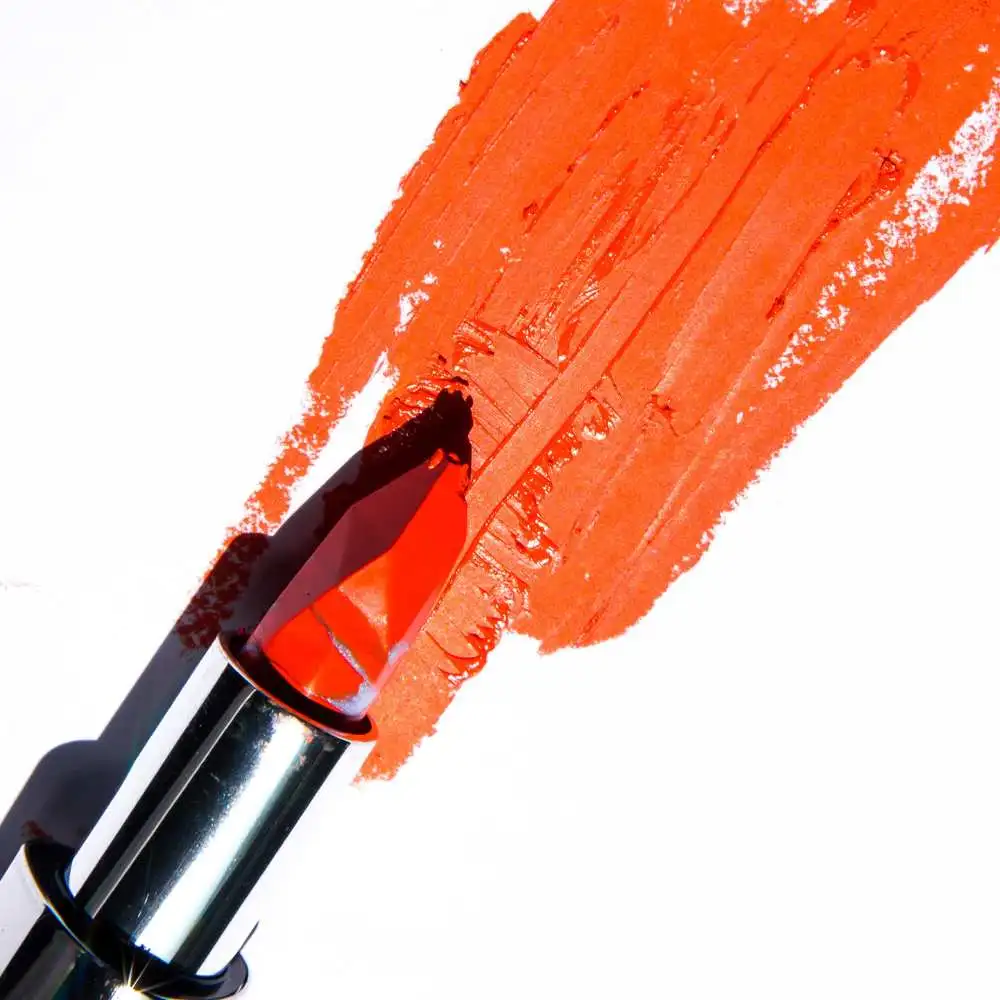 At the end of the day, the perfect matte lipstick will depend on your personal preferences and needs. Whether you're looking for bold and vibrant colors or a subtle and natural-looking finish, there's matte lipstick out there for you.
We hope you found our guide helpful in your search for the perfect matte lipstick.
Matte Lipstick FAQs: Get Your Answer to the Perfect Pout
Which Lipstick Is The Best For Lips Matte or Glossy
Matte or Glossy? Find your perfect lip look based on your needs. Matte stays on longer but can be drying, while glossy adds shine and volume.
Is Matte Lipstick Long Lasting
Matte lipstick lasts for hours without smudging or fading, even after a meal. To maximize its staying power, moisturize your lips beforehand, use a primer, line your lips, and blot excess product.
Why Matte Lipstick Dries My Lips
Matte lipstick dries out your lips but prepping before applying helps. Exfoliate weekly, hydrate lips, apply evenly & use clear gloss for added hydration.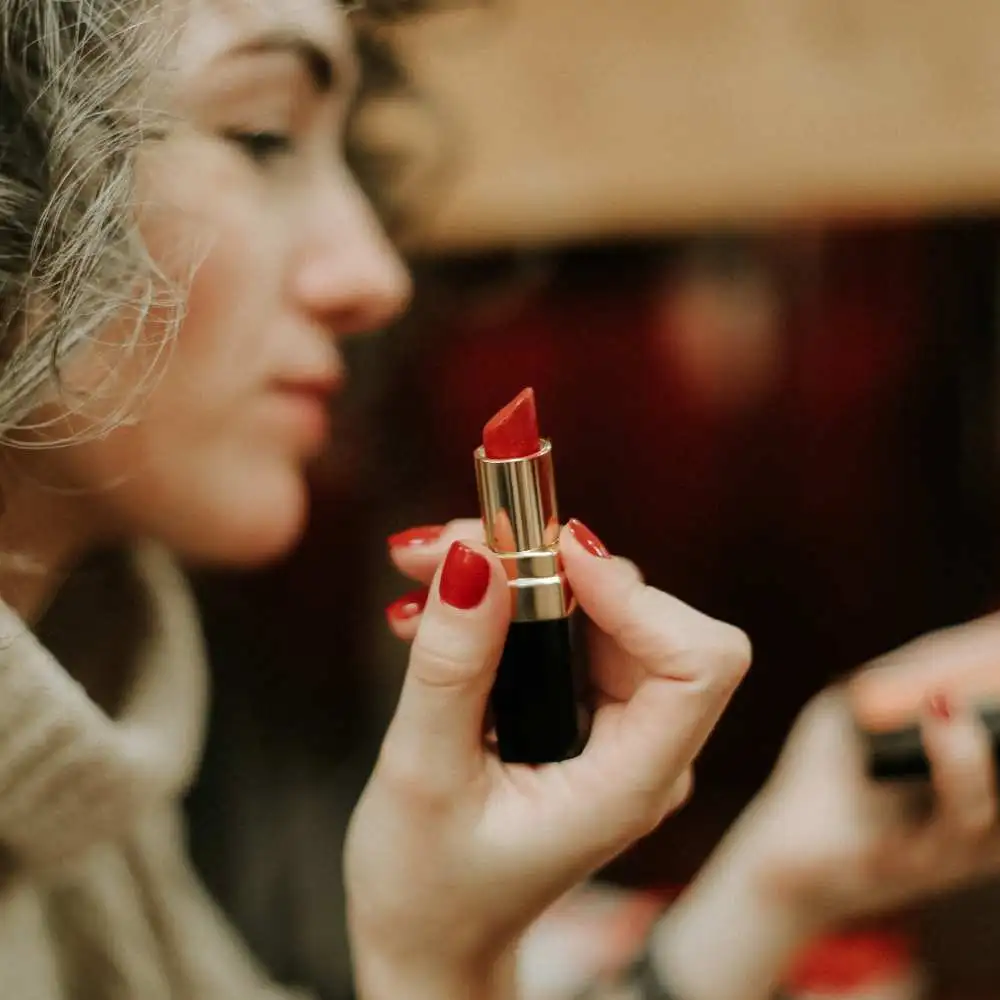 Why Is Matte Lipstick The Best
Matte lipsticks are the best because they provide long-lasting color, come in a range of shades and finishes, and require minimal maintenance. They moisturize your lips while remaining highly pigmented and offer a classic matte or velvet finish.
Can You Wear Matte Lipstick Everyday
Matte lipsticks are perfect for everyday wear due to their smooth texture and long-lasting formula. To make it work, exfoliate and hydrate your lips, use a primer, layer with gloss, and go for minimal eye makeup - let your lips do the talking!