Everyone wants thick, luscious locks of shampoo commercial-worthy hair. Here's the thing though, sometimes shampoo can actually make your hair appear thinner. If you're using the wrong kind of shampoo, it can strip your hair of its natural oils, causing it to appear oily and greasy. This build-up can also weigh down your hair, making it look flat and lifeless. But don't worry, we're here to help.
First and foremost, you need to find a shampoo that works for your individual hair type. If you have thin orfine hair, you'll want to use a volumizing shampoo that contains ingredients like biotin and keratin. These two ingredients are essential for thicker looking hair.
If you have oily hair, you might be tempted to wash your locks every day in an effort to control the grease. But did you know that over-washing your hair can actually make it oilier? Instead of washing your hair every day, try using a dry shampoo in between washes to absorb excess oil.
It's also important to pay attention to the way you're washing your hair. Be sure to massage the shampoo into your scalp with your fingertips before working it through the length of your hair. This will help to remove any build-up on your scalp without stripping away vital oils. Once you've worked up a good lather, rinse thoroughly before moving on to conditioner.
When it comes to conditioner, focus on applying it mid-shaft down to the ends of your hair. You don't need to put conditioner on your scalp as this can actually weigh down thin or fine hair. After applying conditioner, be sure to rinse thoroughly before styling as normal.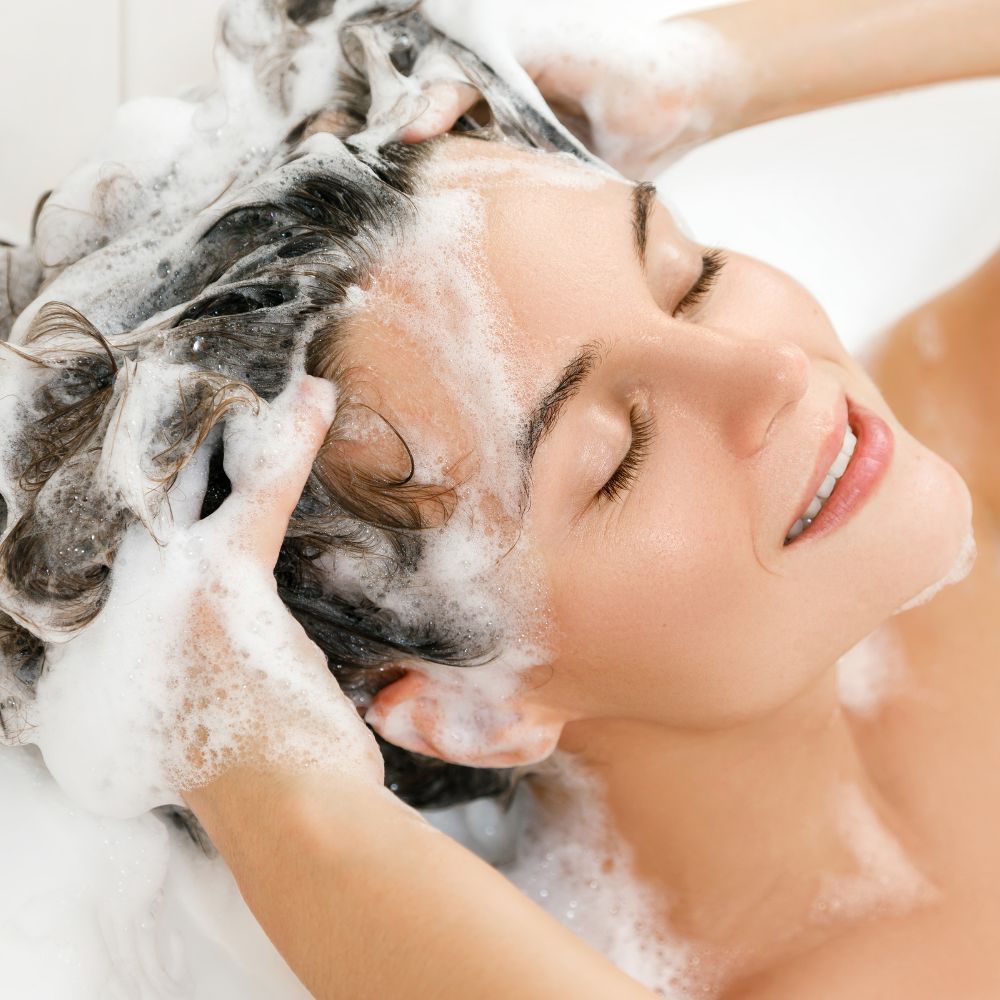 To use shampoo for thicker hair, follow these steps:
Choose the Right Shampoo: Look for shampoos specifically designed to add volume and thickness to the hair. These shampoos usually contain ingredients like biotin, keratin, proteins, or collagen that help plump up the hair strands.
Wet Your Hair: Thoroughly wet your hair with warm water. Make sure the water is not too hot, as hot water can strip away natural oils and dry out your hair.
Apply Shampoo: Take a small amount of shampoo (about a quarter-sized dollop) in your palm. Rub your hands together to create lather.
Massage Into Scalp: Start by applying the shampoo to your scalp. Gently massage your scalp with your fingertips in circular motions. This helps to stimulate blood flow and promote hair growth.
Work Through the Hair: Once you've massaged your scalp, work the shampoo down to the ends of your hair. Be gentle while doing this to avoid tangling or damaging the hair.
Rinse Thoroughly: Rinse your hair thoroughly with lukewarm water. Make sure to rinse out all the shampoo from your hair to prevent any residue buildup.
Condition Appropriately: After rinsing out the shampoo, follow up with a conditioner. Apply it primarily to the lengths and ends of your hair, as conditioner can weigh down the roots and reduce volume. Choose a lightweight conditioner or a volumizing conditioner.
Avoid Over-washing: Washing your hair too frequently can strip away natural oils and cause your scalp to produce more oil, which may weigh down your hair. Aim to wash your hair every other day or every two days, depending on your hair type and scalp condition.
Use Other Styling Techniques: In addition to using a volumizing shampoo, you can try other styling techniques to create the appearance of thicker hair. For example, blow-drying your hair upside down, using a round brush to lift the roots, or applying volumizing mousse or spray to the roots can help add volume and fullness.
Remember, achieving thicker-looking hair is a combination of using appropriate hair care products, adopting healthy hair habits, and using styling techniques that enhance volume.
With these tips in mind, you should be well on your way to getting thick and luscious locks in no time! Just remember to find a volumizing shampoo and conditioner that work for your individual hair type and be sure to focus on massaging the products into your scalp and mid-shaft down for best results.
FAQs About Using Shampoo
Here are the answers to the 5 frequently asked questions (FAQs) about using shampoo:
How often should I wash my hair with shampoo?
The frequency of shampooing depends on various factors, including hair type, scalp condition, and personal preference. Generally, it is recommended to wash your hair every other day or every two days to prevent stripping away natural oils excessively. However, if you have oily hair, you may need to shampoo more frequently, while those with dry or curly hair might benefit from less frequent washing.
Can I use any shampoo on my hair, or should I choose one based on my hair type?
Choosing a shampoo based on your hair type is generally beneficial. Different shampoos are formulated to address specific concerns such as oily hair, dryness, dandruff, color-treated hair, or thinning hair. Selecting a shampoo tailored to your hair type can help provide the desired results and improve the overall health and appearance of your hair.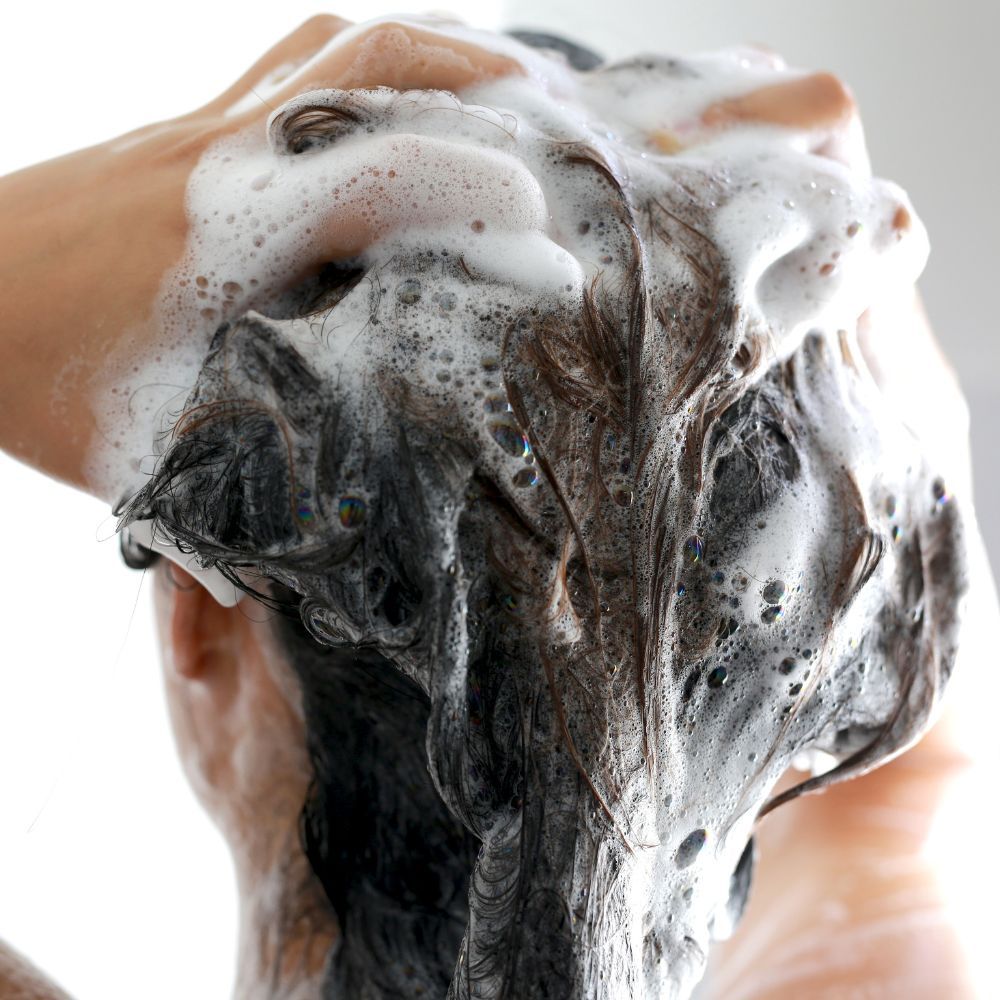 How much shampoo should I use for each wash?
The amount of shampoo needed varies depending on the length and thickness of your hair. As a general guideline, a quarter-sized amount of shampoo is typically sufficient for most people. Adjust the quantity accordingly based on your hair length and density. It's better to start with a smaller amount and add more if needed.
Should I focus on applying shampoo to the scalp or the entire length of my hair?
When shampooing, it's important to primarily focus on applying the shampoo to your scalp. The scalp is where natural oils, dirt, and product buildup accumulate, so it requires thorough cleansing. By massaging the shampoo into your scalp, you can effectively remove impurities and stimulate blood flow, promoting a healthier scalp and hair growth.
While shampooing the scalp, the suds and rinsing process will naturally distribute the shampoo down the length of your hair, cleansing it as well. So, there's no need to apply shampoo directly to the entire length of your hair unless it's excessively dirty or oily.
However, it's worth noting that the ends of the hair are typically more prone to dryness and damage. If your hair is long or if the ends are particularly dry or damaged, you can gently work the lather through the length of your hair using your fingertips. Be gentle to avoid tangling or causing further damage. Focus more on the roots and scalp while ensuring that the rest of your hair receives some cleansing action as well.
Overall, the primary focus should be on the scalp, as that's where the shampoo is most needed. Let the shampoo rinse down the length of your hair during the rinsing process to cleanse it adequately.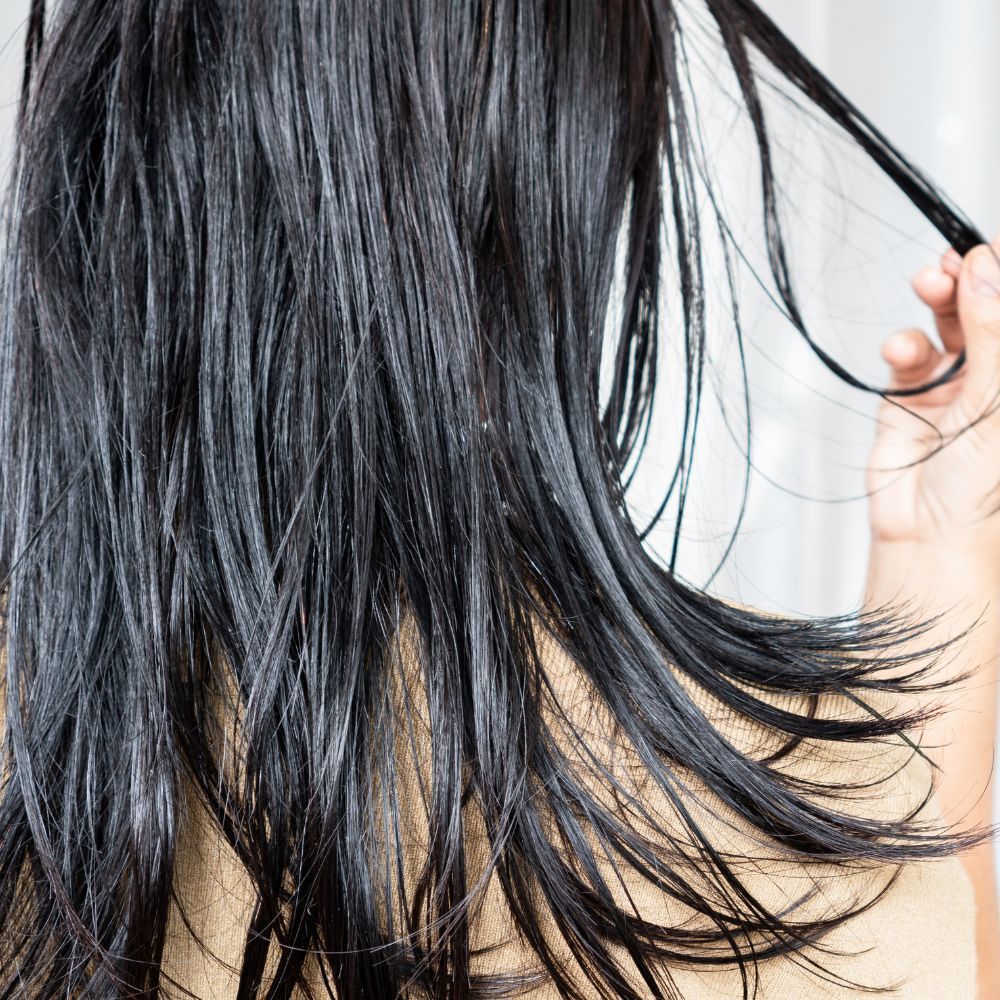 Do I need to use conditioner after shampooing, and if so, how should I apply it?
Using a conditioner after shampooing is generally recommended as it helps to replenish moisture, detangle the hair, and improve manageability. After rinsing out the shampoo, apply conditioner primarily to the lengths and ends of your hair. Avoid applying it to the roots, as this can weigh down your hair and reduce volume. Leave the conditioner on for a few minutes to allow it to work, then rinse thoroughly.
Remember, these answers provide general guidance, and individual hair needs may vary. Adjust your hair care routine based on your specific hair type, concerns, and preferences for the best results.
When it comes to shampoo, there are hundreds of options on the market. But if you're looking for the best shampoo for your thick hair, look no further! We've reviewed all of the options out there and these are our top picks. From volumizing shampoos to curl-defining formulas, these products will instantly transform your hair. So what are you waiting for? Click on the link and check out the prices today. We are sure you will find one to fit both your needs and your budget! And be sure to click on the link to check out pricing today - happy shopping!
Read our article about best nude nail polish here!
Read our article about best hair brush for fine hair here!
Read our article about best nail glue for press on nails here!