Tote bags aren't just for women! In fact, tote bags can also be an excellent accessory for men. They offer a comfortable and convenient way to carry your things without sacrificing style. However, with so many options in the market, it can be challenging to determine which tote bag will work best for you. In this blog post, we'll discuss choosing the right men's tote bag to fit your lifestyle and needs.
Purpose and Function
Before settling on a tote bag, it's essential to consider what you'll be using it for. Tote bags come in different shapes and sizes, so picking one that matches your specific needs is essential. For instance, a formal-looking leather tote would work best if you work in a corporate environment. If you're a student or artist, a more oversized canvas tote with ample storage may be more practical. Keep the function in mind when selecting a tote bag.
Material
The material used in a tote bag has advantages and disadvantages. Leather bags have a luxurious look and feel, are durable, and can last many years. They're ideal for individuals who want a bag that looks great and can handle day-to-day use. On the other hand, canvas and synthetic fabric bags are lightweight, affordable, and perfect for everyday use. Therefore, before settling on a tote bag, consider the material and how it fits your lifestyle.
Style
Men's bags have diversified into different styles with the shift in fashion trends. There are classic designs like the duffel bag, messenger bag, and backpack. However, tote bags offer something different and versatile. It's essential to choose a tote bag that matches your style. Classic designs like the leather and canvas tote bag are timeless and always in fashion. However, if you're trendy, opt for a brighter or bold-colored tote bag with graphic designs to add a fashionable pop of personality to your outfit.
Size
Choosing the right size for your tote bag is crucial. If you select a bag that's too small, it won't meet your needs. On the other hand, if you pick a bag that's too big, it'll be burdensome to carry around. It's essential to decide what you'll be carrying on a regular basis to determine what size tote bag will do your stuff the right amount of justice. A small tote bag would suffice if you only carry a few items. However, a giant tote bag would be ideal if you have bulky items like a laptop or documents.
Brand and Price
The brand and price of a tote bag can also influence your decision. A brand's reputation can provide an added assurance of quality and durability, which is critical when investing in a high-quality tote bag. The price tag should also be considered, as it should match the quality and function. There are affordable tote bags in the market, but the quality may be lower than those that cost a little more.
Choosing a tote bag that blends with your style and meets your needs is essential. Tote bags come in different sizes, materials, styles, and price ranges, making it easier to choose the one that works for you. Knowing which bag to pick may take some time, but considering the tips provided here will make the process easier. Lastly, remember to have fun shopping, and don't be afraid to enjoy the tote bag that fits you perfectly.
As we all know, finding the perfect bag is crucial and can make a huge difference in your daily routine. Searching for the best men's tote bag can be a long and daunting task, but we've researched and found some incredible options for you. We understand that functionality and style are equally important, and these bags combine the best of both worlds. Whether you're looking for a spacious tote for work or a sleek option for a weekend getaway, we've got you covered. Don't waste any more time scrolling through endless options; click the link and find your next favorite best men's tote bag today!
What materials are commonly used to make men's tote bags?
Men's tote bags are crafted from various materials, each offering unique characteristics. Leather, a popular choice, provides a classic, timeless appeal and exceptional durability. It matures gracefully over time, developing a rich patina. On the other hand, Canvas is favored for its casual, rugged look and affordability. It's lightweight and easy to maintain. Nylon, a modern choice, is prized for its water-resistant properties, making it ideal for outdoor adventures.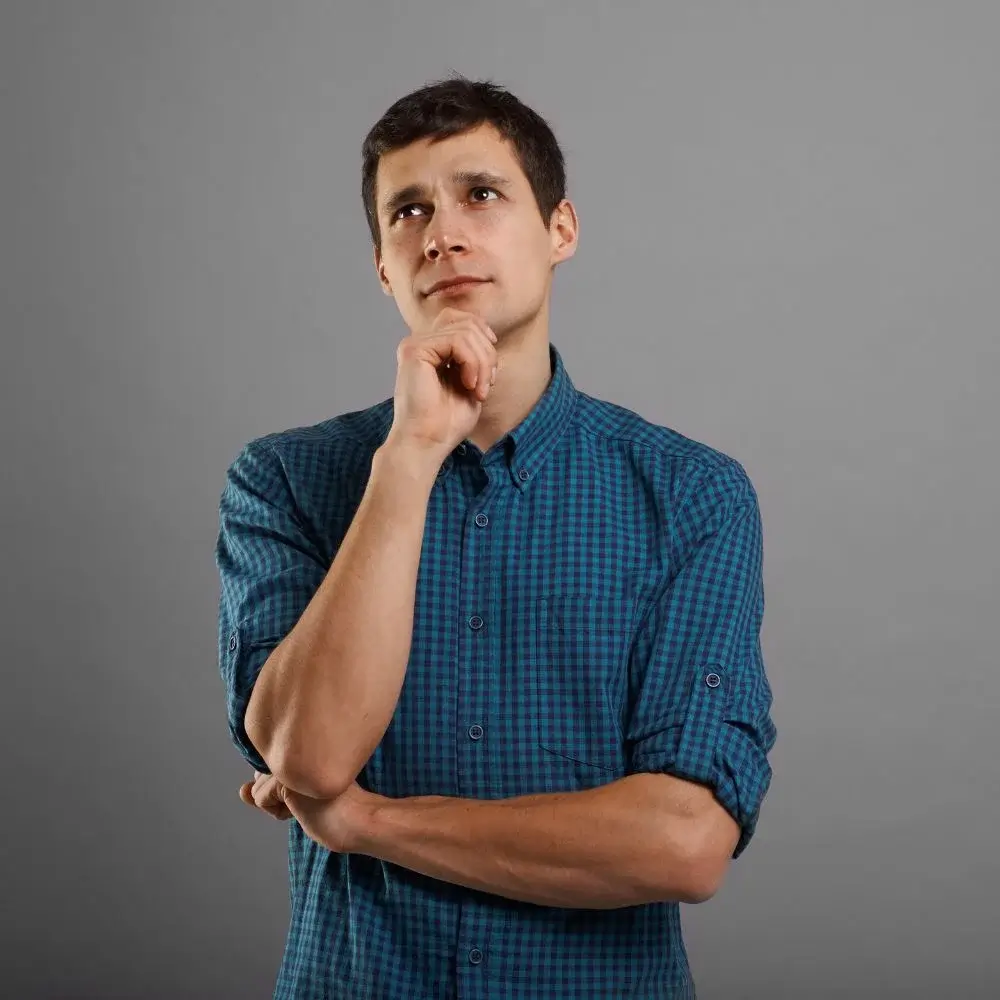 What are the typical dimensions of a men's tote bag?
Men's tote bags come in various sizes, but the typical dimensions generally fall within a range of 14 to 20 inches in width, 12 to 16 inches in height, and 4 to 6 inches in depth. These dimensions balance providing ample space for essentials such as laptops, books, and daily necessities without being overly bulky or cumbersome. It's crucial to consider your daily needs and preferred carrying capacity when choosing the right size for your tote bag, ensuring it complements your lifestyle seamlessly.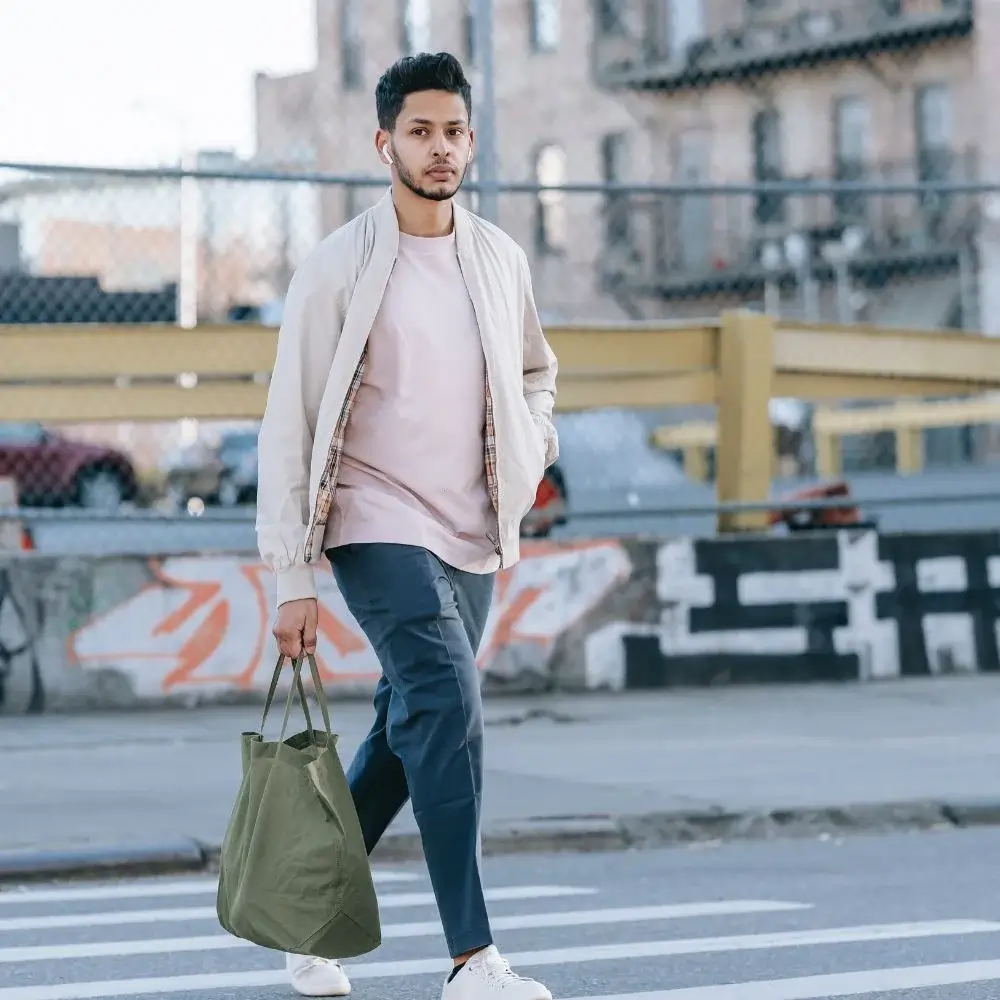 What are the main features when purchasing a men's tote bag?
Selecting the perfect men's tote bag involves careful consideration of several essential features. Interior pockets play a pivotal role in keeping your belongings organized, preventing items from getting lost in the bag's depths. A secure closure mechanism, be it a sturdy zipper or a convenient magnetic snap, ensures your possessions remain safe during transit. Robust handles or straps are crucial for comfortable and reliable carrying. Besides, look for reinforced stitching and quality craftsmanship to ensure the bag's longevity.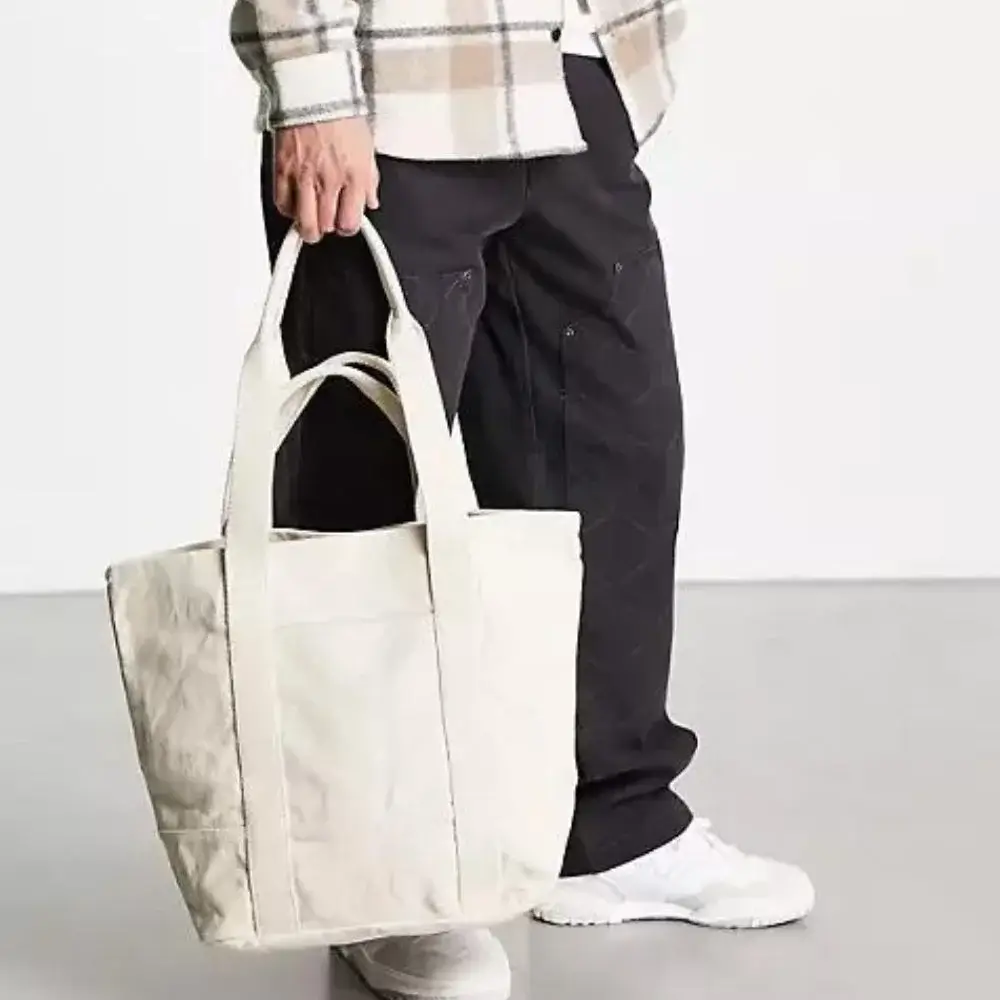 How can I choose the right color for my men's tote bag?
The choice of color for your men's tote bag is a highly personal decision that involves considering your unique style, preferences, and intended use. Neutral colors like black, brown, and gray offer unmatched versatility, seamlessly complementing various outfits and occasions. These hues are timeless and well-suited for professional settings. On the other hand, bolder colors or patterns can make a striking fashion statement, but they may limit the bag's versatility.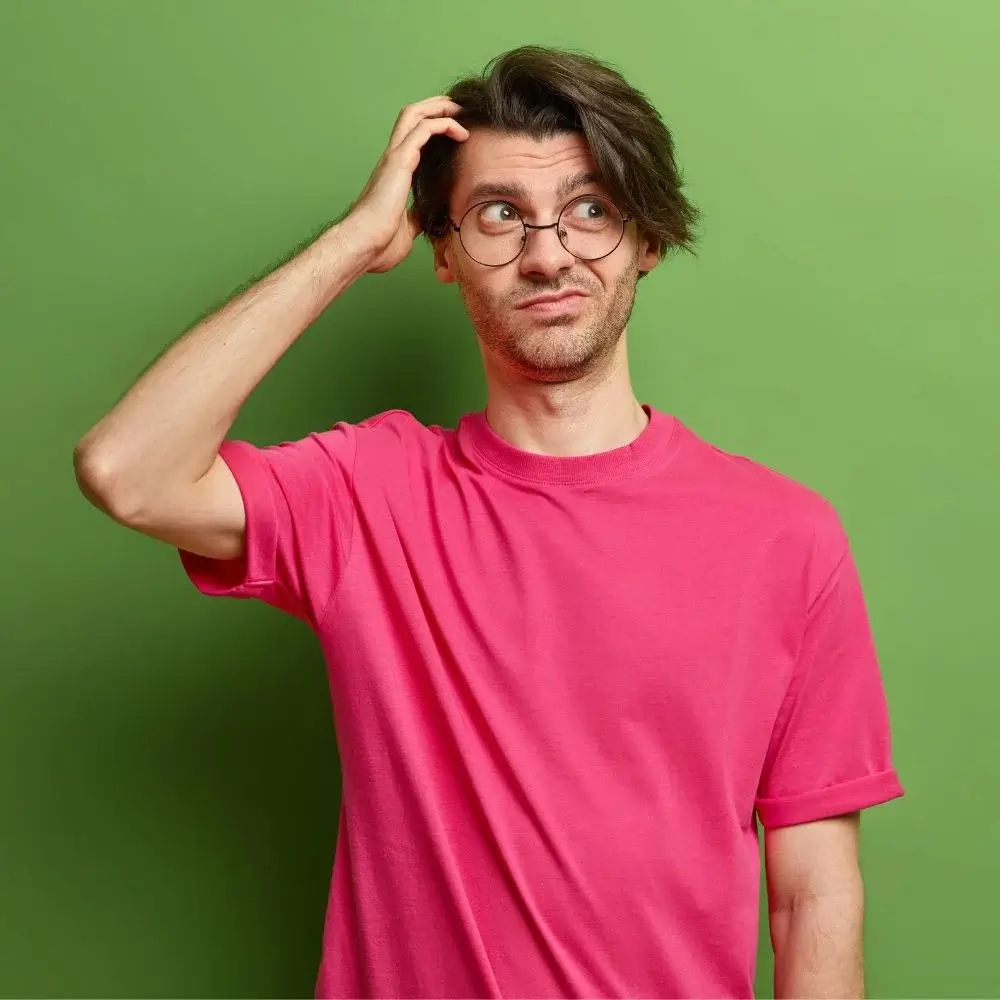 How do I prevent my men's tote bag from getting stained?
Maintaining the pristine appearance of your men's tote bag requires a proactive approach to stain prevention and regular care. To begin, consider applying a fabric protector spray designed for the bag's specific material before using it. This protective layer will guard against common stains and spills. For routine maintenance, clean the bag with a damp cloth and mild soap to remove surface dirt and grime. When transporting liquids or food items, opt for spill-proof containers to minimize the risk of spills. In case of a stain, promptly address it using the appropriate cleaning methods recommended for the bag's material.
Should I opt for a men's tote bag with a detachable shoulder strap?
Choosing a men's tote bag with a detachable shoulder strap hinges on your specific needs and preferences. A detachable shoulder strap adds versatility to your bag, allowing you to carry it in multiple ways – by hand, over the shoulder, or even crossbody. This adaptability is particularly valuable if you have varied requirements for comfort and style. If you anticipate situations where hands-free carrying is essential or appreciate flexibility, a tote bag with a detachable shoulder strap could be an excellent choice.