As a beauty editor, I know how essential it is to complete your look with the right accessories. And for those who love country and Western fashion, a pair of cowgirl earrings is a must-have in your jewelry collection. From rustic leather tassels to elegant turquoise stones, there is a wide range of styles to choose from. But with so many options, how do you know which one is right for you? In this blog post, I'll give you some tips on how to choose the perfect pair of cowgirl earrings that will elevate your Western look.
Consider the Occasion
The first thing to consider when choosing cowgirl earrings is the occasion. Are you planning to wear them for a casual day out with friends, a formal event, or a rodeo show? If you're going for a more casual look, you might want to opt for something simple and classic, like a pair of leather or silver studs. For a more formal occasion, a set of statement earrings with tassels or beads might be the perfect fit. And for a rodeo show, go bold with a pair of rhinestone-studded earrings that shine as bright as a star.
Style and Shape
The style and shape of cowgirl earrings are also essential considerations. Studs, hoops, chandeliers, and drop earrings are all common shapes for cowgirl earrings. Choosing the right style depends on the size and shape of your face, as well as your personal fashion preferences. If you have a long face, you might want to go with hoops or drop earrings that accentuate your features. For those who prefer a more rustic look, leather and suede earrings could be perfect.
Material
Cowgirl earrings come in various materials, from precious metals like gold and silver to natural stones like turquoise and coral. The material you choose will impact the durability, look, and feel of the earrings. Silver and gold are versatile materials, and they're a classic choice for Western jewelry. Turquoise is a popular natural stone used in cowgirl earrings and can add a pop of color to your outfit. Leather is another material commonly used in cowgirl earrings and can give you a more unique and rustic look.
Occurrence of Allergies
If you have sensitive ears, the material used to create your cowgirl earrings may need closer consideration. You may want to check if you have any form of allergy to the materials. Earrings come in a range of materials, including nickel and silver, that may cause allergic reactions that could be unpleasant. You could also review the earrings first to see if they are suitable for you.
Finding the Perfect Match
You may want to consider finding the perfect match for your overall attire. Thus, it is imperative to know and understand the themes of "casual," "formal," and "rodeo show," among others, and what they mean. As such, knowing the various features of a cowgirl earring should help you in making an informed decision when choosing the perfect match.
Cowgirl earrings are a timeless and versatile accessory that will complete your Western look. When selecting the right cowgirl earrings, it's crucial to consider the occasion, style, material, allergies, and finding the perfect match. By taking into account these factors, you'll be sure to find the perfect pair of cowgirl earrings that will elevate your look and make you stand out.
Bring out your inner cowgirl earrings with the perfect pair that will elevate your style in no time. We have done the research and selected the best options to suit your fashion needs. From classic Western designs to modern, trendy earrings, you are sure to find the perfect pair to match your personality. With just a click, you can browse through our handpicked collection of Cowgirl Earrings to find your next favorite accessory. Add some flair to your outfit with these timeless and charming pieces that are sure to catch everyone's attention. Step into the world of the Wild West and showcase your cowgirl spirit with these exceptional earrings. Follow the link to find your perfect match today!
How do I choose the right cowgirl earrings for my face shape?
Choosing the perfect pair of cowgirl earrings to suit your face shape can be daunting, but it doesn't have to be. By considering your face shape, you can find a pair of earrings that will highlight your best features and enhance your overall look. For those with a round face, long and dangling earrings create a vertical line that adds length and slims down the face. Heart-shaped faces can benefit from wider or triangular-shaped earrings that draw attention to the jawline.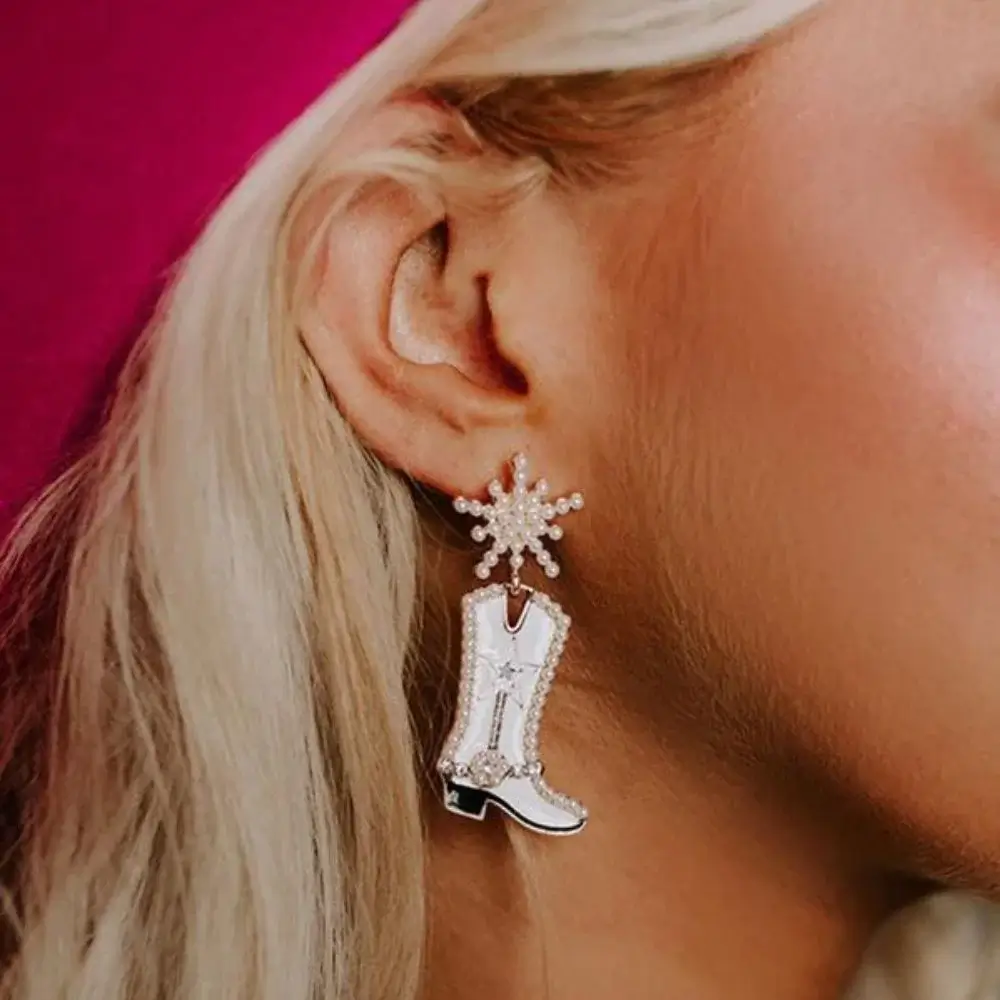 What occasions are cowgirl earrings ideal for?
Cowgirl earrings are a popular fashion accessory that can add a touch of Western charm to any outfit. These earrings are designed with elements commonly associated with the cowgirl lifestyle, such as horseshoes, spurs, and cowboy hats. They can be worn on various occasions, such as country music concerts, rodeos, horse shows, or even a night out with friends. Cowgirl earrings can be paired with casual outfits like jeans and boots or a Western-style dress or skirt.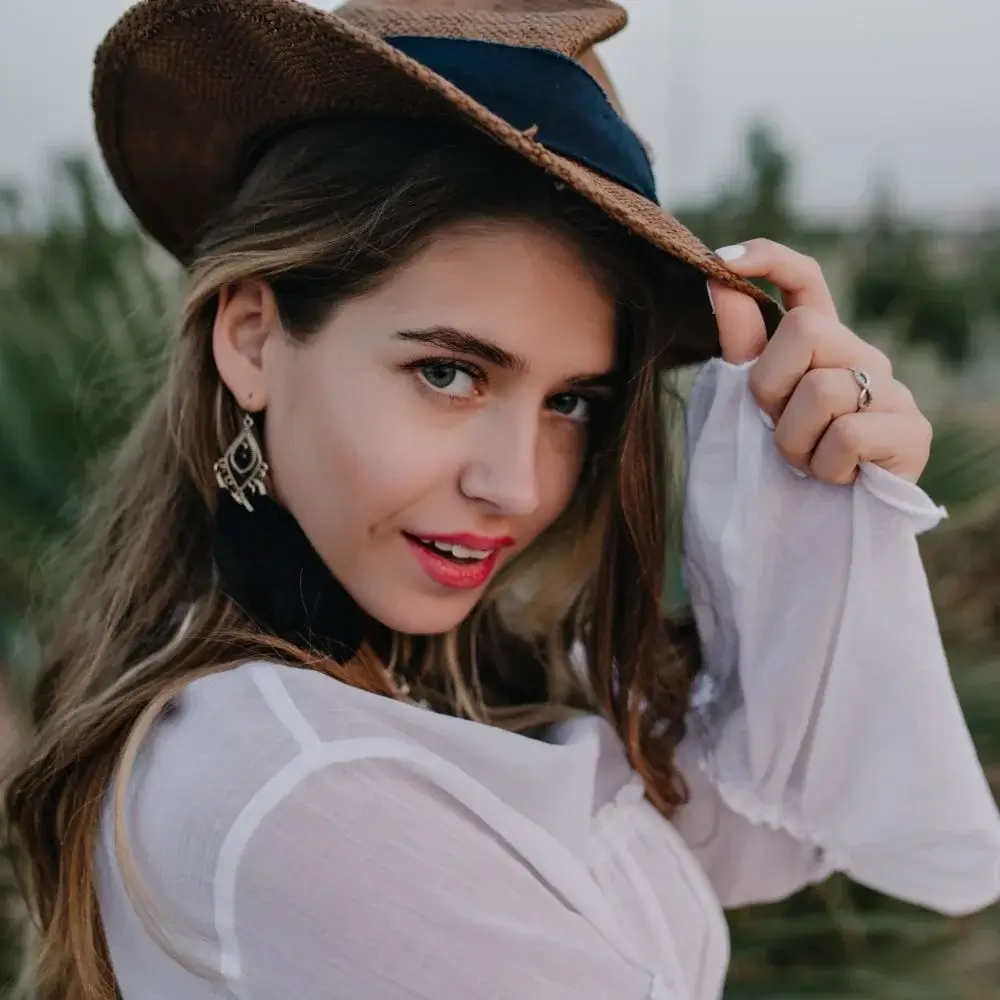 What is the weight range of cowgirl earrings?
When it comes to cowgirl earrings, there is a vast range of styles and materials available, each with its unique weight characteristics. The weight of cowgirl earrings can vary depending on various factors, such as the type of metal or material used, the size and shape of the earrings, and any additional decorations or embellishments. Typically, cowgirl earrings weigh anywhere from a few grams to several ounces. However, the weight can differ significantly depending on the design and materials.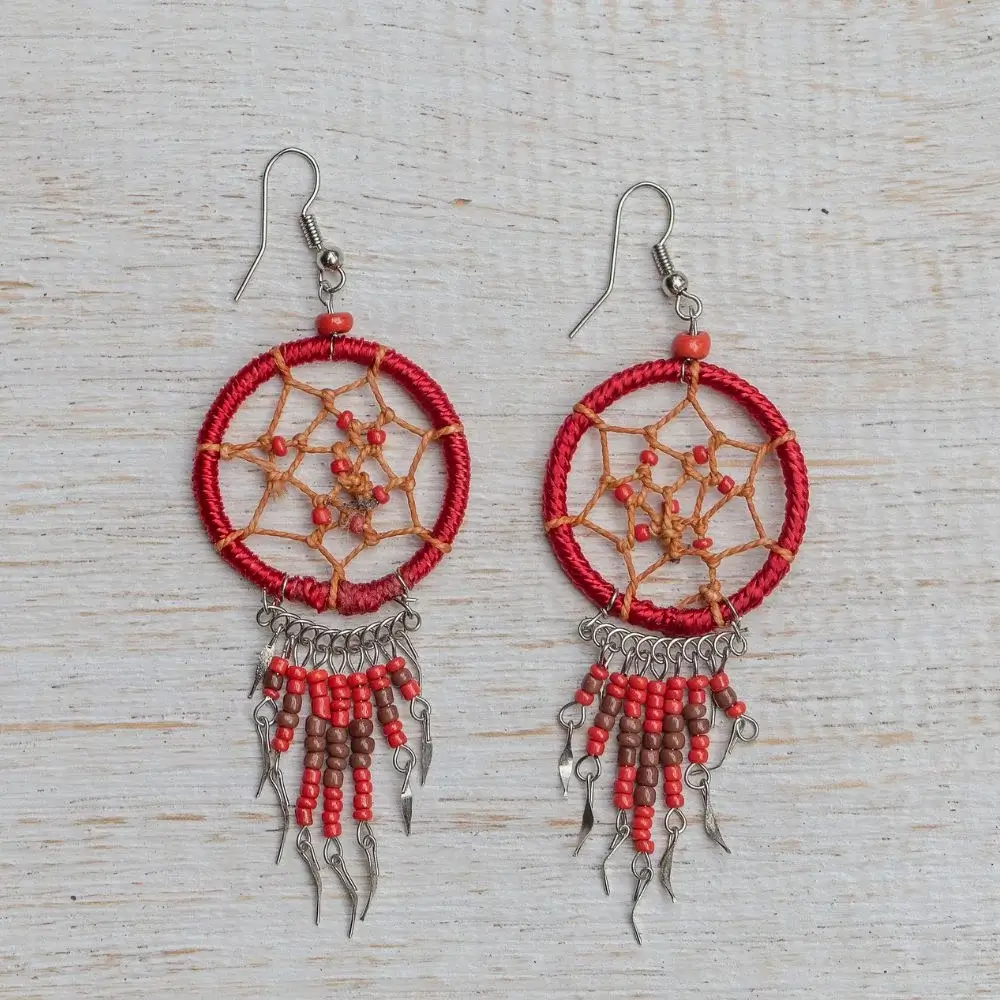 How do I care for and clean cowgirl earrings?
If you are a proud owner of cowgirl earrings, you know they are not just an accessory but a statement piece that complements your Western attire. However, like any piece of jewelry, cowgirl earrings require proper care and maintenance to retain their luster and charm. Fortunately, caring for cowgirl earrings is easy if you follow a few simple steps. Firstly, remove them before engaging in any strenuous activity or before going to bed to prevent damage. Secondly, clean them regularly using a soft cloth to remove dirt or oil buildup. Avoid using harsh chemicals or water to clean them, as these can damage the delicate metal and stones.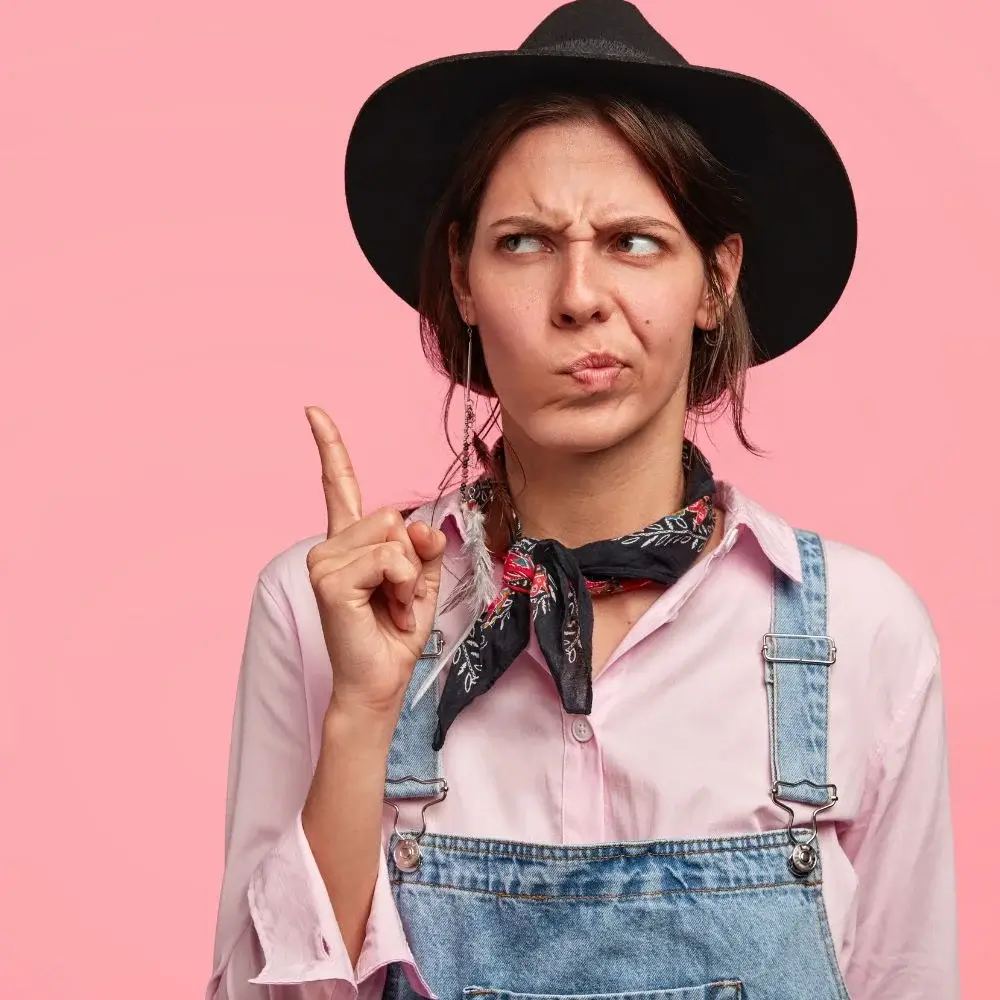 What are some popular styles of cowgirl earrings?
In today's Western fashion scene, cowgirl earrings are a highly sought-after accessory. Numerous styles of cowgirl earrings are widely popular among fashion enthusiasts. The horseshoe design is one of the most iconic styles, featuring a slight horseshoe shape embellished with rhinestones or other decorative elements. Feather earrings, incorporating a feather or multiple feathers into the design, are also popular. Tassel earrings made of leather or suede and adorned with gemstones, western-themed charms, or fringe are also in high demand.
What is the history behind cowgirl earrings?
Cowgirl earrings have a rich history that dates back to the late 1800s when women in the Western United States began to embrace a more practical and functional style of dress. As they spent long hours working on ranches and farms, these women needed clothing and accessories that were both durable and comfortable. Over time, cowgirl earrings evolved to reflect the unique culture and traditions of the American West. Designs featuring Western themes, such as horseshoes, cowboy hats, and cowboy boots, became popular, and soon cowgirl earrings became a symbol of Western style and individuality.