Adding blush to your makeup routine may seem daunting for those with acne-prone skin. Many individuals fear that the pigments in blush may exacerbate their skin's oil production or further irritate their blemishes. However, with the right technique and product selection, anyone can wear blush and achieve a healthy, radiant glow. This guide will show you how to choose the right formula, shades, and techniques to ensure your next blush application will be blemish-free.
1) Choose the right formula:
As someone with acne-prone skin, selecting a non-comedogenic blush formula is crucial, meaning it won't clog your pores. You should avoid oil-based blushes as they will only add to your skin's oil levels. Opt for powder or cream-based blushes that leave a matte finish on the skin. Look for products labeled "non-acnegenic" or "non-comedogenic" to ensure they won't trigger breakouts.
2) Know your shades:
When choosing a blush shade, it is important to avoid shades with shimmer or glitter as this can accentuate the appearance of acne scars and texture on the skin. Instead, opt for shades that mimic a natural flush, such as peachy pinks, soft corals, or muted mauves. These shades blend seamlessly onto the skin and look natural.
3) Technique is key:
When applying blush, it's essential to use the right technique to avoid irritating your skin. Use a fluffy blush brush to apply the blush on the apples of your cheeks in circular motions. Avoid sweeping the product over blemishes, as this will only accentuate them. Also, lightly blend the product onto your temple and hairline to create a more natural-looking flush.
4) Prep your skin:
Before applying blush, ensure that you have prepped your skin correctly. Start by applying a gentle facial cleanser, toner, and a lightweight, oil-free moisturizer to reduce the appearance of pores and improve the skin's overall texture. This will help the blush to apply smoothly and prevent it from clinging to dry patches on your skin.
5) Remove your makeup thoroughly:
At the end of the day, don't forget to remove your makeup thoroughly. Avoid harsh cleansers that can strip your skin of essential oils and aggravate acne. Opt for gentle cleansers or micellar water for a gentle yet effective removal process. Follow up with a lightweight, oil-free moisturizer to keep your skin hydrated.
Those with acne-prone skin can wear blush comfortably and confidently. By selecting the right products, shades, and techniques, you can achieve a natural flush that enhances your features without exacerbating blemishes. Remember, it's essential to use non-comedogenic formulas, avoid shimmer or glitter, and learn the right technique to achieve a healthy, radiant glow. With these tips, you can wear blush and show off your beautiful, healthy skin.
Struggling with acne can be frustrating, especially when it comes to finding makeup products that won't irritate or aggravate your skin. Luckily, we've got you covered when it comes to finding the perfect blush for acne-prone skin. After thorough research and review, we've found the best blushes specifically formulated to work with sensitive skin types. From powder to cream formulas, you'll discover your new favorite blush that gives you a natural, flush finish without compromising your skin's health. So, what are you waiting for? Click the link, and let's find your next go-to blush!
What shades of blush are most flattering for acne-prone skin tones?
When selecting blush for acne-prone skin, it's essential to choose shades that enhance your complexion and minimize the appearance of blemishes. Generally, softer, muted tones work well. For those with cool undertones, delicate pinks or rosy hues can provide a natural flush. If you have warmer undertones, consider peachy or coral shades. However, avoid overly vibrant or intense colors, which can draw attention to imperfections. Remember, matte blushes are usually more suitable for acne-prone skin, as they offer a soft, non-reflective finish, camouflaging rather than accentuating problem areas.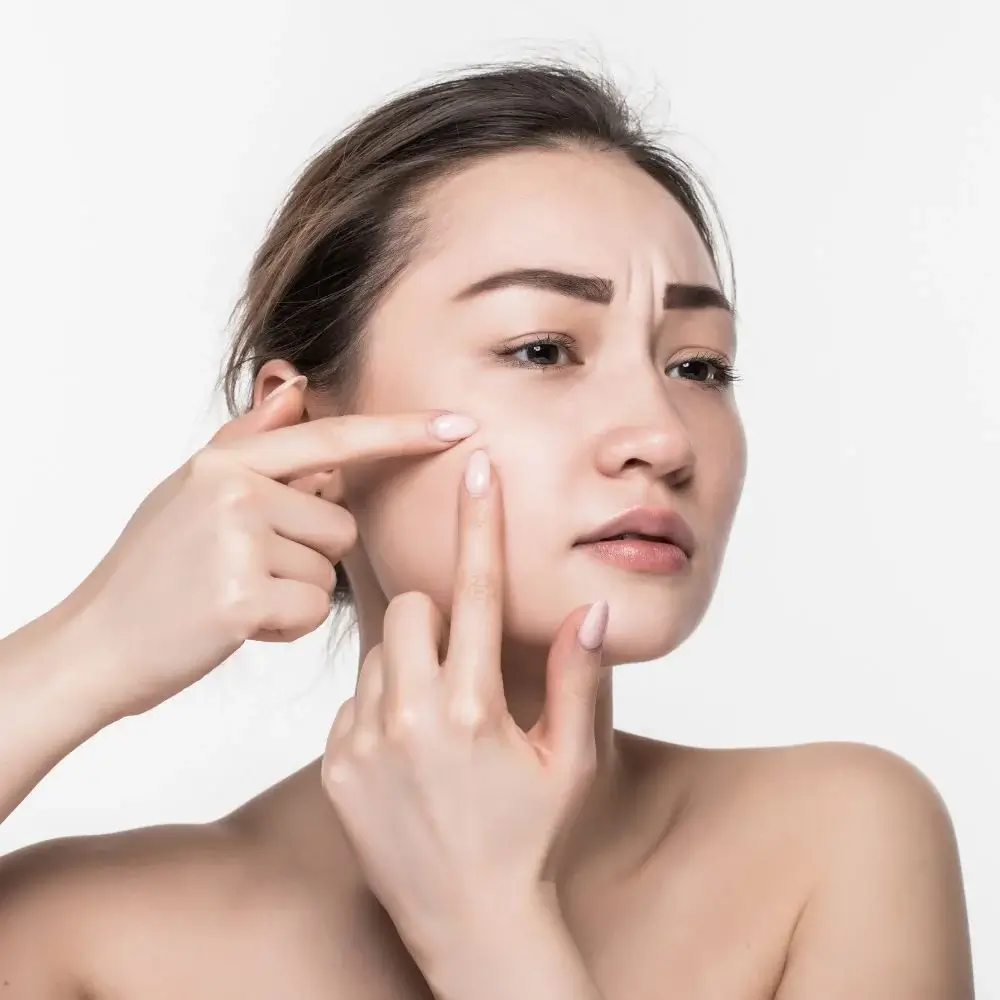 What is the difference between matte and shimmer blush for acne-prone skin?
The distinction between matte and shimmer blush is essential for those with acne-prone skin. Matte blushes lack any light-reflective particles, which makes them an excellent choice for minimizing the appearance of texture irregularities, such as acne scars and enlarged pores. They provide a velvety finish that doesn't draw attention to imperfections. Shimmer blushes, conversely, contain reflective particles that can accentuate uneven skin texture, potentially highlighting acne-prone areas. Thus, opt for matte blushes that provide a flattering, understated glow for a smoother, more natural appearance.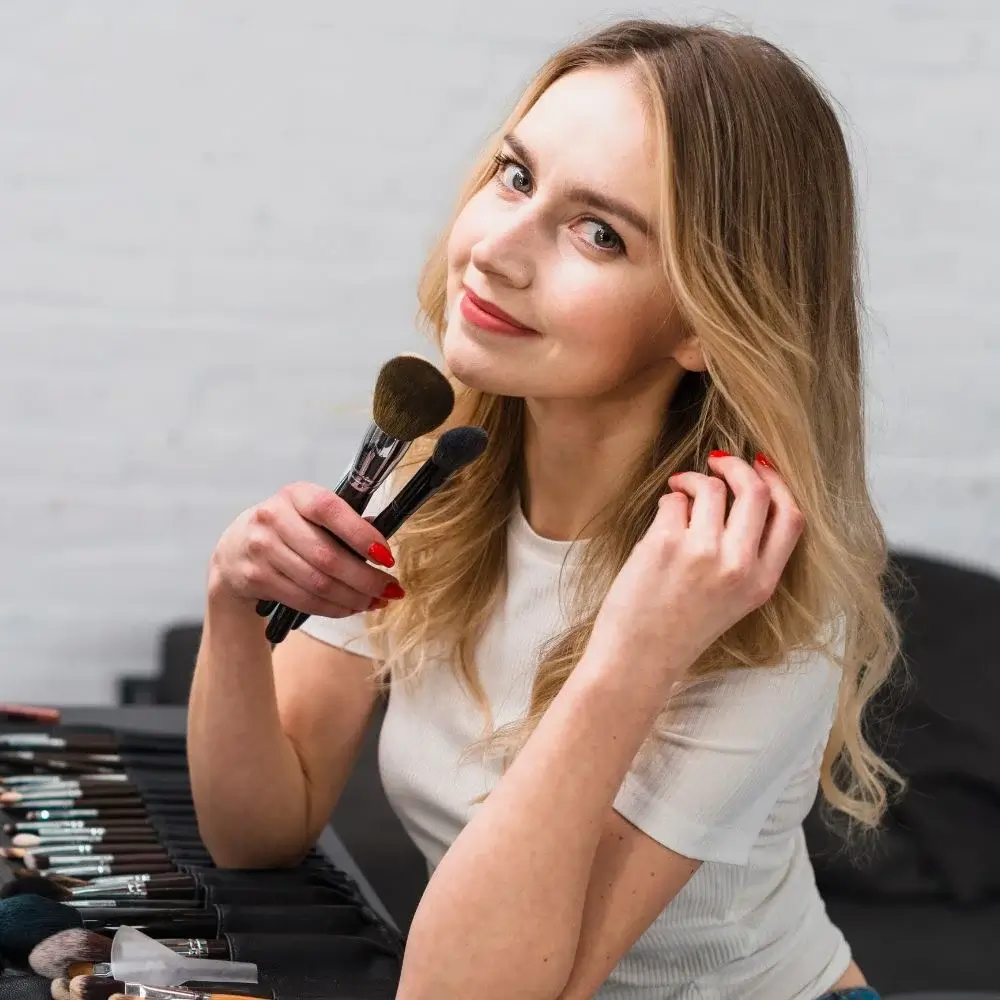 What are some natural or mineral-based blush options for acne-prone skin?
Individuals with acne-prone skin often benefit from choosing natural or mineral-based blushes. These products tend to have fewer potentially irritating ingredients, reducing the likelihood of clogged pores and breakouts. Renowned brands like BareMinerals and Tarte offer mineral blushes formulated with gentle ingredients, making them suitable for sensitive skin. Mineral blushes typically provide a lightweight, breathable coverage that enhances your complexion without compromising skin health. These options allow you to enjoy the beauty of blush without worrying about adverse reactions or exacerbating acne issues.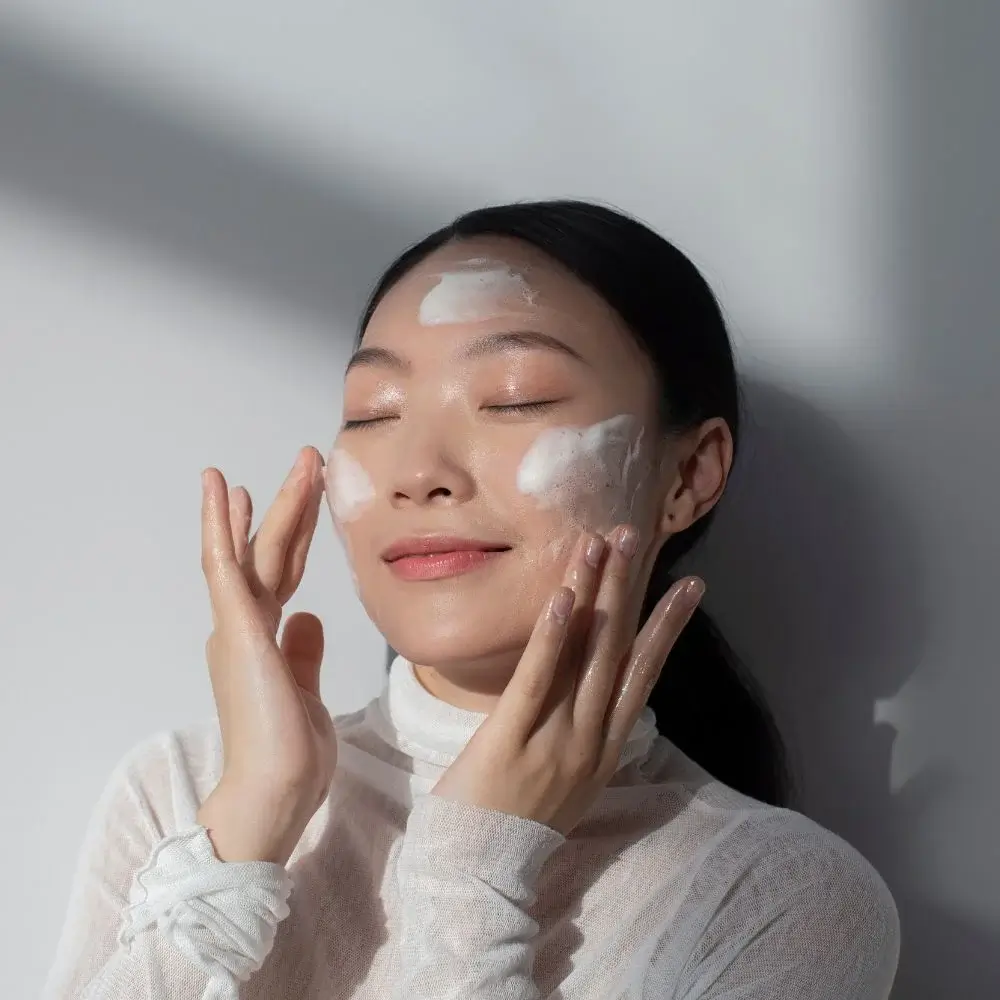 How can I prevent blush from settling into acne scars and pores?
Ensuring that blush doesn't settle into acne scars or pores involves several steps. Begin by thoroughly cleansing and moisturizing your face to create a smooth canvas. Apply an oil-free, pore-minimizing primer to create an even texture and prevent makeup from sinking into pores. When choosing blush, opt for a matte formula, as it tends to adhere better without accentuating uneven skin. Use a light touch during application, gradually building color while blending meticulously to avoid harsh lines. Finish with a translucent, oil-absorbing powder to set your makeup and minimize the risk of settling.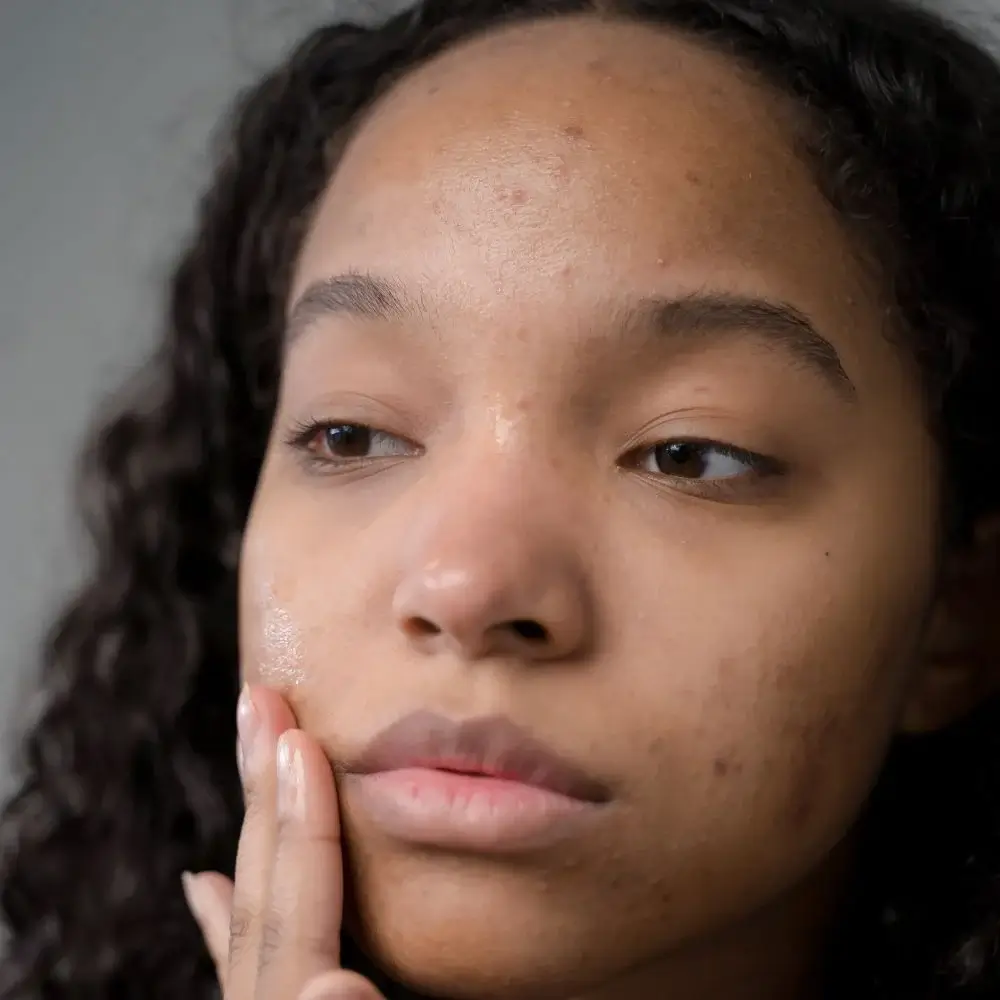 How often should I clean my blush brushes to maintain clear skin?
You maintain clear skin while using blush hinges and regularly cleaning your makeup brushes. Aim for a weekly cleaning routine to remove accumulated makeup, oils, and bacteria. Dirty brushes can become breeding grounds for bacteria, leading to breakouts and skin irritation. Use a gentle brush cleaner or a mild shampoo to clean them effectively. Regularly cleaned brushes ensure that you're not inadvertently introducing impurities to your skin, helping to keep your complexion clear and healthy.
Should I use a makeup setting spray when wearing blush on acne-prone skin?
Yes, it's advisable to incorporate a makeup setting spray into your routine when wearing blush, especially if you have acne-prone skin. A setting spray is a crucial final step to help lock your makeup in place, minimizing the chances of smudging, fading, or settling into pores. Look for a setting spray that is oil-free and suitable for sensitive or acne-prone skin. Applying it after your entire makeup routine not only enhances the longevity of your look but also ensures a flawless finish that won't aggravate acne concerns. This added step can help your blush and overall makeup stay pristine throughout the day.