A blush is one of the most magical tools in the makeup world that can take your look from plain to fabulous in an instant, whether you're seeking a delicate flush of radiant glow that brings out your natural beauty or a daring, vibrant pop of color that makes a bold statement, it's a secret element to unlock your inner artist!
But, when it comes to picking a blush that is as kind to acne-prone skin as a fairy godmother, things can be a bit tricky because not every product can offer the desired effect without causing breakouts. Looking for the best blush that will turn your skin into a canvas of beauty without provoking a breakout battle royale?
Don't worry; we have got you covered! We understand that picking the right blush that plays nice with acne-prone skin can be like finding a diamond in a sea of rhinestones; that's why, to help you out, we have compiled this list of the top 3 best blushes for acne-prone skin types that will make your cheeks say "hello!"
All these blushes on our list are made with safe and gentle ingredients that will give your skin a reason to blush with happiness! They are all free from nasty irritants and won't trigger any breakouts, so no matter what kind of makeup look you are going for, these blushes will make sure your skin is smiling with delight.
Keep reading to learn more about our list of the top 3 best blushes for acne-prone skin!
We have searched for the best, so you don't have to live with the rest. In order to serve you to the best of our ability and to keep our blog going, GarnesGuide may collect a share of sales or other compensation from the links on this page if you decide to buy. Each product was independently researched by our editors, and the reviews may have been edited for length and clarity.
How We Choose the Best Blush For Acne Prone Skin:
A blush that is specifically designed for those with acne-prone skin is an absolute game-changer that can help give you a beautiful, natural-looking flush of color. Blush formulated for acne-prone skin is typically non-comedogenic and oil-free, meaning it won't clog your pores and contribute to forthcoming breakouts.
However, it's not as simple as you think to select the perfect blush that won't have your skin feeling like it's throwing a protest march because not all makeup products can live up to their acne-skin-friendly promises.
To help you in this quest for the perfect acne-friendly blush, we have done a deep dive research and have picked the top 3 best blushes that will give your skin the pep it needs without any kind of pesky breakouts.
Whether you need a creamy option that melts into your skin like a dream or a powder blush that adds a pop of color without causing a commotion, these best blushes will give you the pick-me-up your skin needs.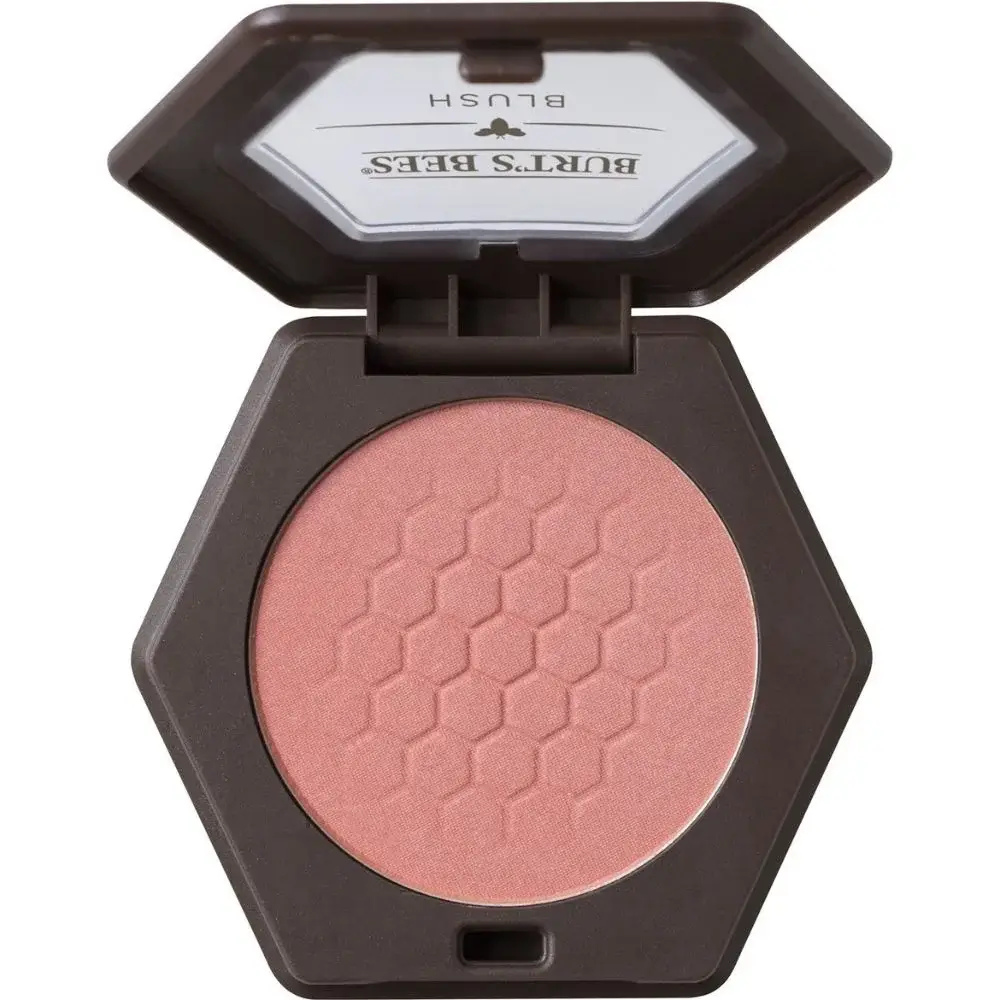 Best Blush For Acne & Sensitive Skin Types
Burt's Bees 100% Natural Origin Blush
Check Price on Amazon
Why GG Loves It
Burt's Bees 100% Natural Origin Blush is the most gentle and skin-friendly blush that can turn your acne-prone skin from dull to ravishing. This remarkable blush goes beyond ordinary makeup, infusing a touch of radiance while caring for your skin's unique needs to ensure a healthy, beautiful, and natural-looking glow.
It is formulated with 100% natural origin ingredients such as Bamboo, Honey, and Vitamin E. Bamboo extract is a natural source of silica, which helps to strengthen the skin's barrier and keep pigment rich for long-lasting wear. Honey is a natural humectant with antimicrobial properties that moisturize the acne skin.
Vitamin E plays a crucial role in shielding the skin from environmental harm. These ingredients collaborate harmoniously to nurture your skin, yielding exquisite outcomes both inwardly and outwardly. This blush is available in a flattering light pink hue that is excellent for adding radiance to fair to medium skin tones.
Its soft, creamy texture blends seamlessly into the skin without any dryness or heaviness, making it the perfect choice for acne-prone and sensitive skin types. Plus, this ideal blush also comes with a fair price tag, so you can get gorgeous skin without breaking the bank or compromising on quality and performance.
What You Should Know
This natural finish-type powder blush by Burt's Bees is not just a product that you can trust for its 100% natural ingredients, but it is also designed to give you a beautiful blush without irritating your skin. It is free from all kinds of harsh chemicals like fragrances, parabens, petrolatum, silicones, phthalates, SLS, talc, etc.
This means that it is perfect for acne-prone skin as it contains no harsh irritants that could aggravate or worsen the condition. It is also cruelty-free, making it an excellent option for those who care about ethics.
The most amazing part? This vegan, gluten-free blush is available in three shades: Bare Peach, Shy Pink, and Toasted Cinnamon, so you can pick the spectacular one that best suits your skin tone and flatter it.
It is also easy to apply so that you can achieve that radiant glow without any fuss or mess. So why wait? Get your hands on this 100% natural blush today and add a radiant, healthy glow to your lifeless acne skin!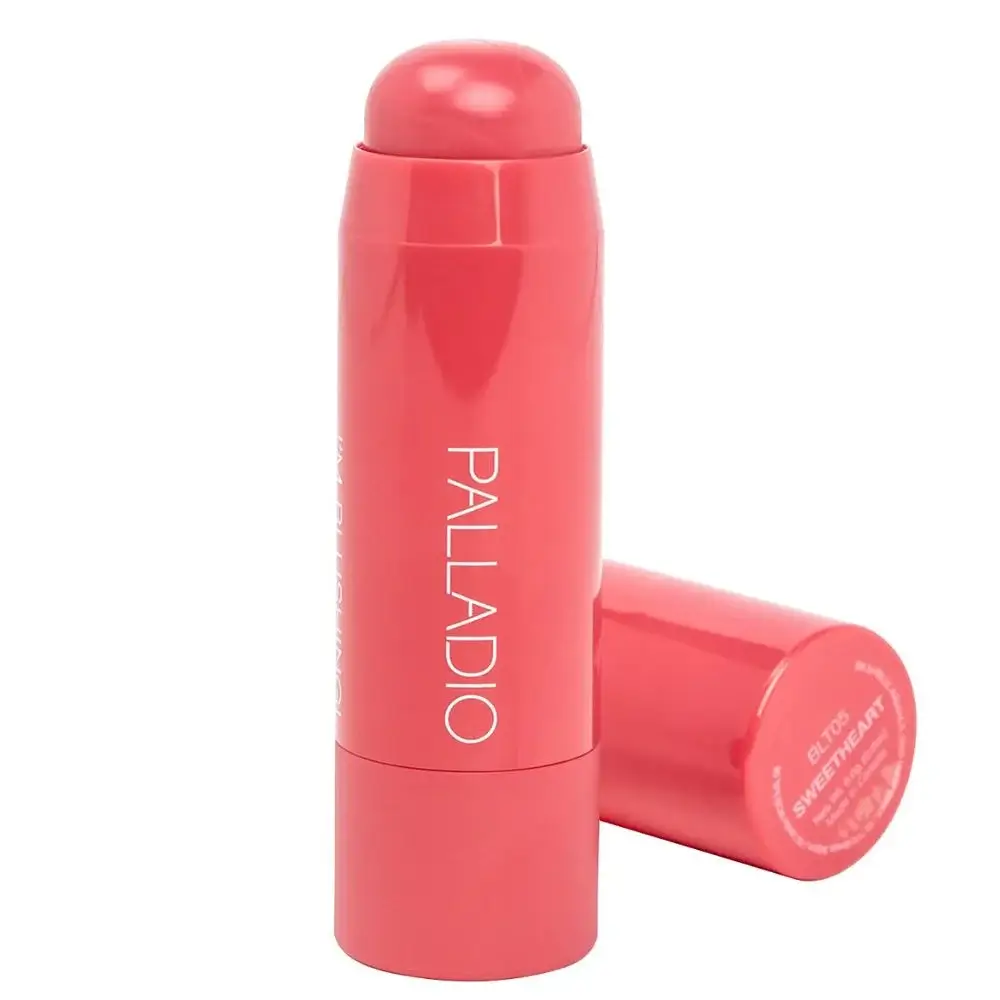 Best Blush For Both Lips and Cheeks
Palladio I'm Blushing 2-in-1 Cheek and Lip Tint, Buildable Lightweight Cream Blush
Check Price on Amazon
Why GG Loves It
Do you need a multi-purpose blush that will not just add color to your cheeks but also provide a pop of hydration and shimmer to your lips? If so, then Palladio I'm Blushing 2-in-1 Cheek and Lip Tint is your go-to magic wand for achieving that dewy and radiant look without breaking a sweat or risking those breakouts.
This versatile blush stick is a real game-changer that deserves a spot in your makeup collection. It can be applied to both cheeks and lips for a sheer, lightweight flush of color with an added hint of shimmer. Plus, it is 100% cruelty-free and free from parabens and gluten, so you can trust that your skin will be taken care of.
It comes in 6 vibrant shades that can suit any skin tone and are buildable, blendable, and breathable, so you can customize your look according to your needs. This lightweight 2-in-1 stick blush features a cream formula with pearlescent pigments that will not just give you a natural flush but also provide deep hydration.
To apply this stick blush, simply swipe it onto the apples of your cheeks and blend it with your fingertips. You can also apply it to your lips for a pop of color that will last through the day! So, if you are looking for a lightweight blush stick that serves multiple purposes, Palladio I'm Blushing is your perfect companion!
What You Should Know
This 2-in-1 blush stick is infused with nourishing skincare ingredients that are designed to help minimize breakouts & irritation. The blush is made with a fusion of organic ingredients like aloe, camellia, safflower, ginkgo biloba, ginseng, and chamomile that soothe and nourish the skin while providing a natural glow.
Aloe vera and Ginkgo biloba are two of the most beneficial ingredients for acne, as they can both help calm and reduce inflammation. It also contains antioxidant vitamins such as A, C, D, and E that will not just give you a radiant glow but also help fight free radical damage so your skin can stay healthy and beautiful.
This super ideal blush is also perfect for most skin types, so whether you have aging skin that needs a pick-me-up or are dealing with acne, this blush can help. The long-lasting pigments in the formula will provide you with color that won't fade throughout the day, and the non-comedogenic ingredients won't clog pores.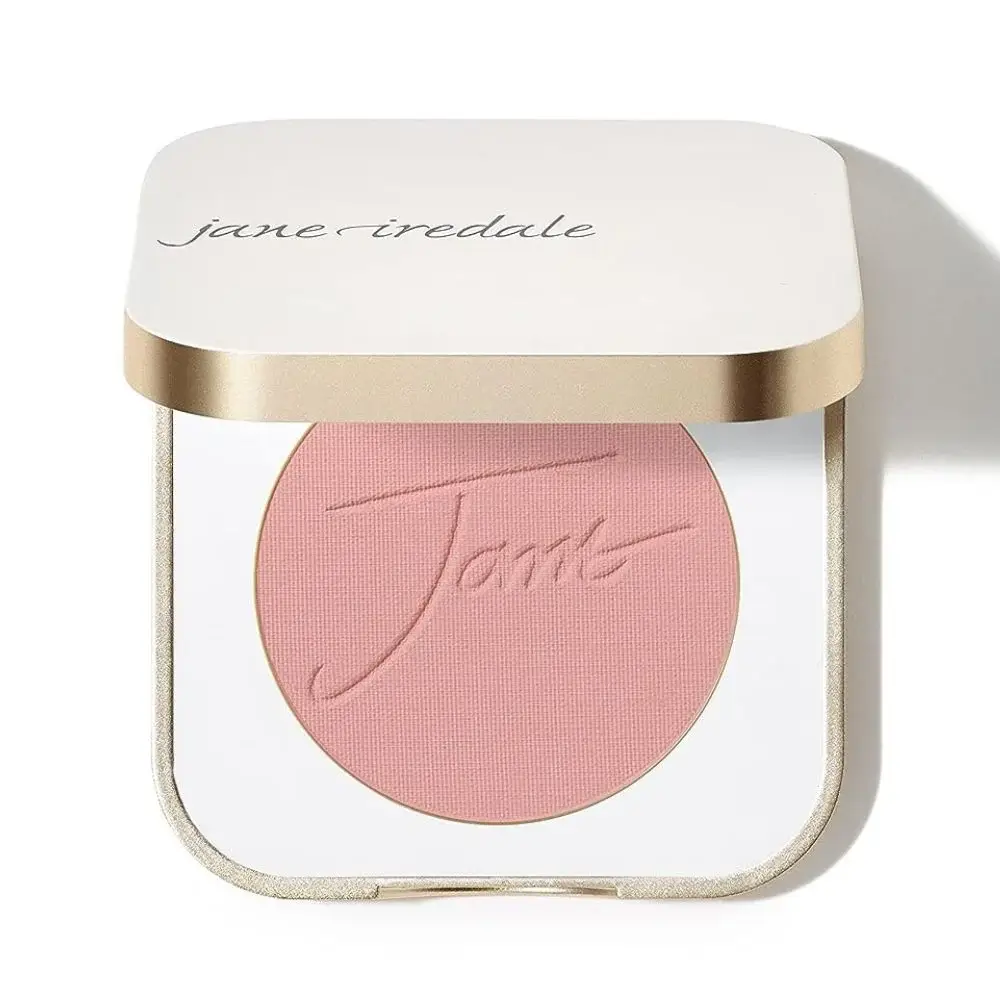 Best Blush For All Skin Tones
jane iredale PurePressed Blush
Check Price on Amazon
Why GG Loves It
There are multiple types of blushes, like powder blushes, cream blushes, & more, that can make your skin look lively and radiant. However, if you are looking for a blush for acne-prone skin that can bring out your natural beauty without causing any skin flare-ups, then you should go for jane iredale PurePressed Blush.
It is perfect for all skin tones and can be applied without the worry of causing any breakouts. No matter if you have oily skin with a light tone or dry skin with a dark tone, this blush will look great on everyone. It comes in many different colors that make it a best bet for giving you the perfect look for all occasions.
But the only aspect that makes it one of the best blushes for acne-prone skin is that it's non-comedogenic, which indicates that it won't clog pores and will not cause any breakouts. This creamy yet silky and lightweight easy-glide pressed blush is a great way to get long-lasting color with a fresh and healthy glow.
If you are in search of the ultimate go-to blush, then look no further than the jane iredale PurePressed Blush. With its exquisite formula and extensive range of shades, it is sure to make you the talk of the town.
What You Should Know
Non-comedogenic products are good for acne-prone skin types, but sadly, they're not always cruelty-free or contain natural ingredients that nourish the skin. jane iredale PurePressed Blush is an exception to the rule. This blush is 100% vegan and cruelty-free, mineral oil-free, and contains no synthetic fragrances.
It is crafted with powerful natural ingredients like shea butter, new jojoba seed oil, and pomegranate seed oil that help to create the perfect flush of color. Shea butter helps to nourish and protect the skin, jojoba seed oil helps to lock in moisture, and pomegranate seed oil helps to fight free radical damage.
Unlike liquid or cream formulas that provide a matte finish, jane iredale PurePressed Blush offers a natural-looking sheen that looks dewy. The formula is also long-lasting, so you can look your best for hours on end.
Simply put, it's the best non-acnegenic blush that you can buy to look your very best. So why not give jane iredale PurePressed Blush a try & get ready to glow? With this blush, you can turn up the heat on any look!
Here are Some FAQs to Help Guide you on Your Way!
For every woman who wants to make their face brighter, blush is a must-have. It can transform your look from drab to fab in a matter of brushstrokes, so you can positively conquer the day with that rosy radiance!
But can blush be worn if you have acne-prone skin? Here are some of the most frequently asked questions about blushes for acne skin that will surely shed some light on your path to a flawless, glowing complexion:
Can I wear blush if I have acne-prone skin?
Yes, you can wear blush if you have acne-prone skin! However, it is important to choose the right product for your skin type. Look for a board-certified dermatologist-recommended blush that is free of oils and comedogenic (pore-clogging) ingredients. Also, apply it in a small amount and use it in combination with a moisturizer rich in minerals. This will help cover blemishes while providing your oily skin with nourishment.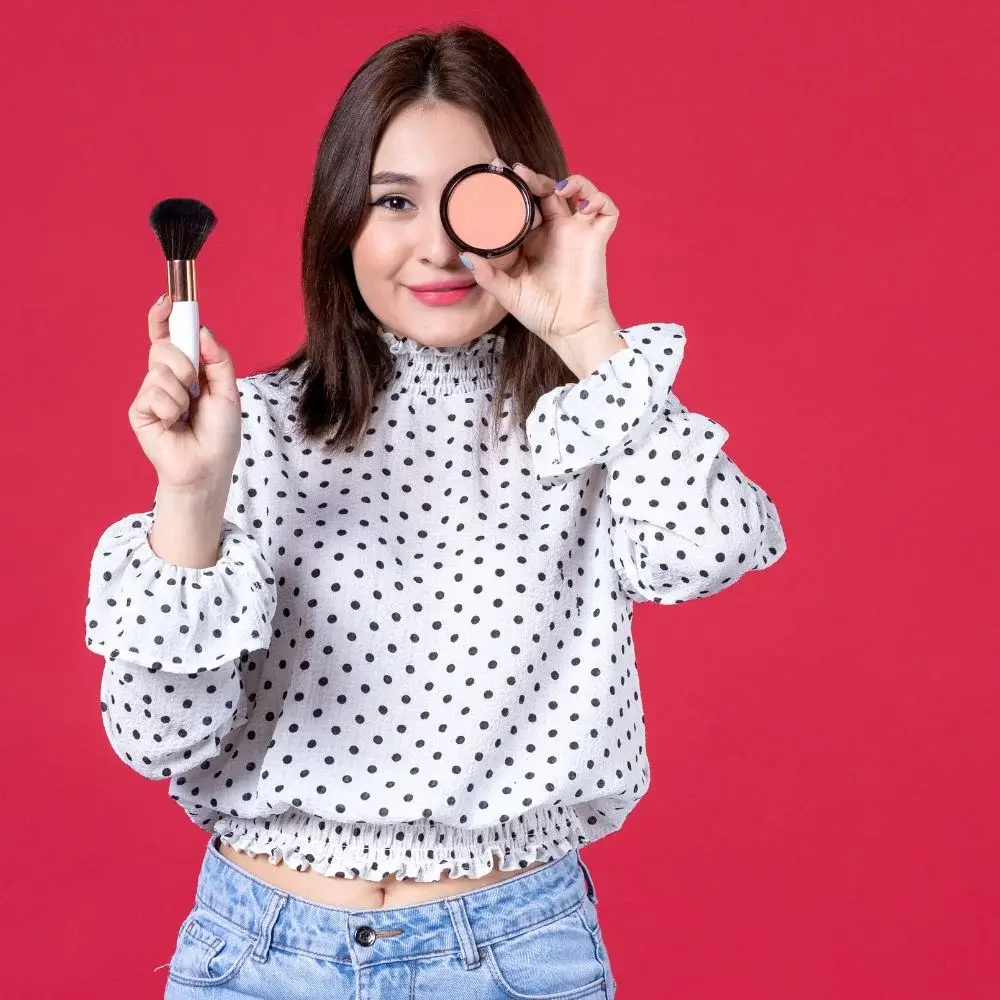 Are there specific blush formulas that are better for acne-prone skin?
Yes, absolutely! When shopping for blush specifically for acne-prone skin, look for formulas that are oil-free and non-comedogenic (non-clogging). These formulas won't leave your skin feeling overly greasy and will be less likely to trigger breakouts. You should also look for a formula with a matte finish or dewy finish.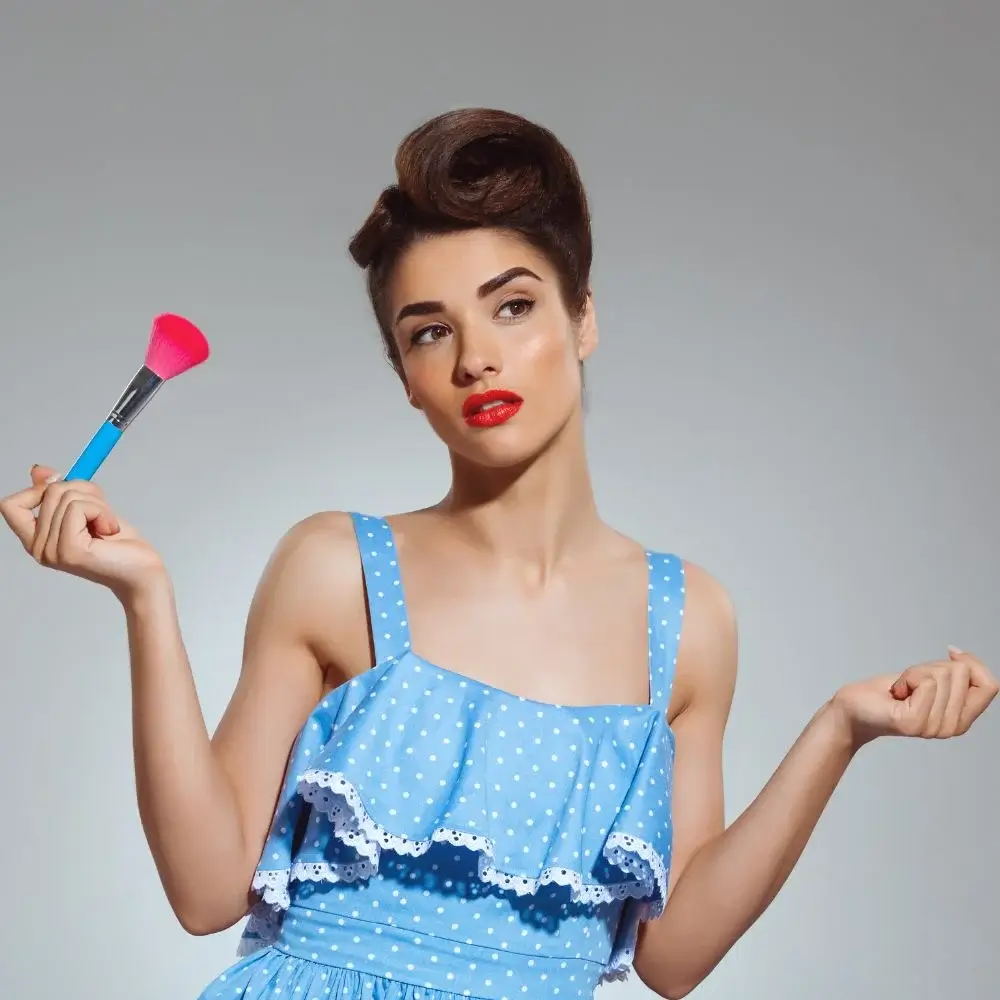 What ingredients should I look for in a blush for acne-prone skin?
When picking out a blush for acne-prone skin, you should look for ingredients like cocoa butter, salicylic acid, coconut oil, vitamin E, and tea tree oil. These ingredients can help to soothe the skin and reduce inflammation. Also, opt for formulas that are oil-free and non-comedogenic (i.e., won't clog pores).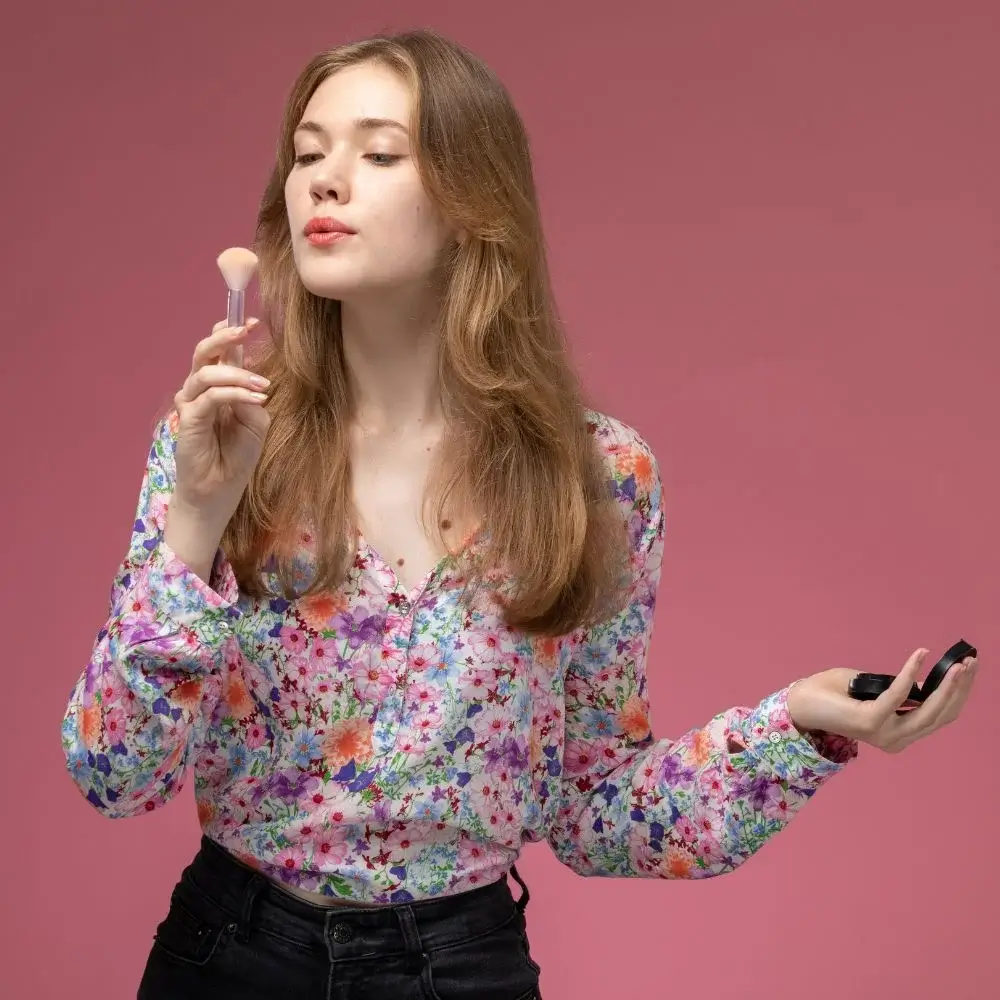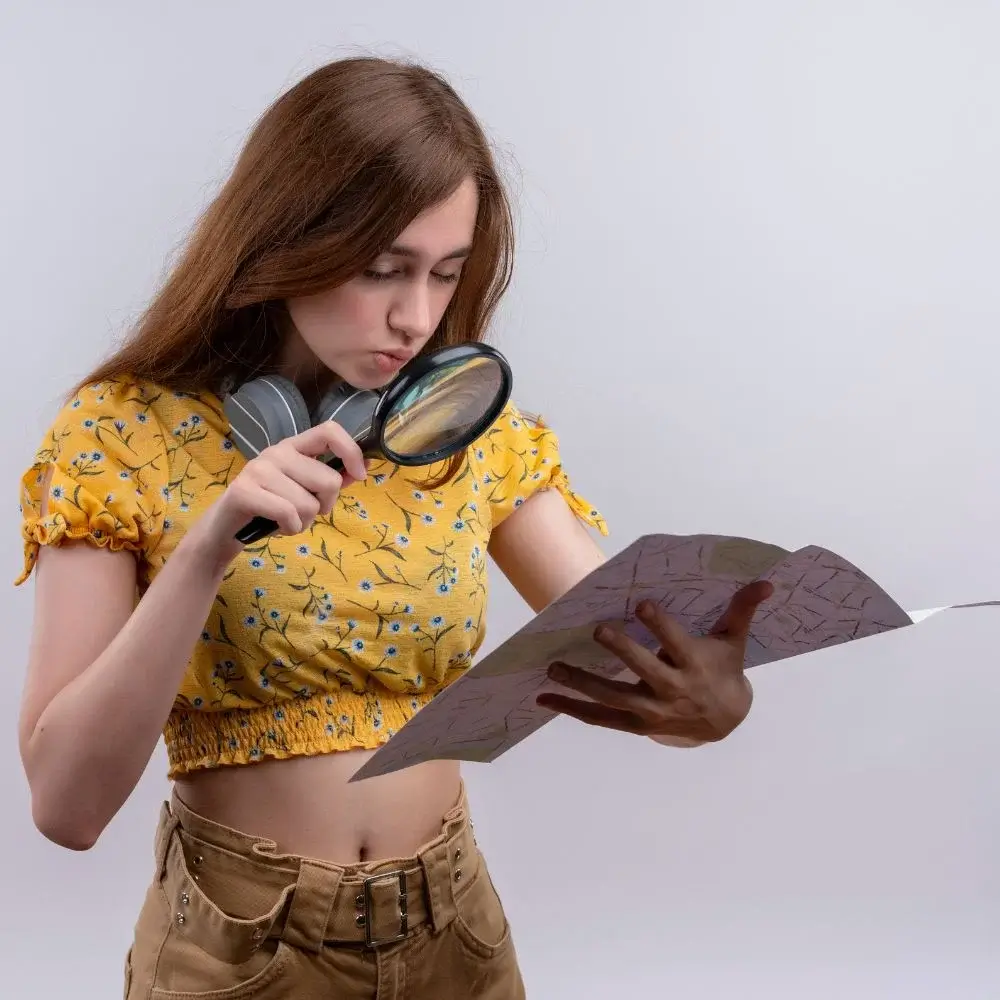 Best Blushes For Acne Prone Skin:
Dealing with acne can be a challenging experience as it's a predominant skin condition. However, there are several measures you can take to ensure your skin looks its best. When it comes to maintaining clear and healthy skin, one compulsory step is selecting makeup products specifically formulated for acne-prone skin.
This rule applies even to blush, as it plays a significant role in achieving the desired results. The top 3 best blushes for acne-prone skin that we have listed above are all super safe & ready to give you that gorgeous, radiant look without irritating your skin or making those pesky pimples throw a party on your pretty face.
All these blushes are non-comedogenic, meaning they won't clog your pores or add additional dirt and oil to your skin. They are long-lasting, which means you won't have to worry about your radiant glow fading away before your day is done, so you can unapologetically rock your look all day long with full confidence!
Plus, they are also affordable, so you don't have to break the bank to achieve that fabulous flush of color on your cheeks. So why wait, ladies? Pick one from our list today and paint your cheeks in a healthy way!