Mascara is one of the most captivating beauty secrets to enhance your eyes and create an alluring allure that captures attention with a single flutter. The mystical wand unlocks the gateway to a world of enchantment, recasting your lashes into extraordinary works of art.
However, when it comes to picking mascara that aligns with your ethical values and beliefs, the search for the perfect vegan mascara can feel like looking for a hidden treasure in a vast and treacherous jungle. Do you need the best mascara that is cruelty-free as well as vegan?
Don't worry; we have got you covered! We understand that finding the best mascara that not only enhances your lashes but also meets your ethical norms can be a daunting and frustrating task; that's why to help you out, we compiled this list of the top 3 best vegan mascaras.
All these vegan and cruelty-free mascaras are crafted with real, pure ingredients that are gentle on your eyes and are sure to help you make a statement. Whether you're looking for a dramatic, voluminous effect or a subtle enhancement, these mascaras have got you covered!
Keep reading to learn more about our list of the top 3 best vegan mascaras!
We have searched for the best, so you don't have to live with the rest. In order to serve you to the best of our ability and to keep our blog going, GarnesGuide may collect a share of sales or other compensation from the links on this page if you decide to buy. Each product was independently researched by our editors, and the reviews may have been edited for length and clarity.
How We Choose the Best Vegan Mascara:
Vegan and cruelty-free mascaras are not just a trend or a passing fad; they are a reflection of a conscious choice to protect and respect all living beings. They are also an excellent option for those who have sensitive eyes and allergies to certain ingredients used in traditional mascaras.
But with an array of vegan mascara brands available on the market, it's quite easy to feel overwhelmed because not every product is created equally or with the same ingredients.
To help you, we have done deep research and carefully picked the top 3 best vegan & cruelty-free mascaras that will not only make your lashes look amazing but also keep them healthy.
Whether you are a lady with sensitive eyes, a hard-core vegan, or just someone looking for an amazing mascara that won't damage your lashes, they are sure to exceed your expectations.
Best Vegan Mascara For Thickening and Lengthening
Poppy Austin Mascara 9g - Lash Mascara
Check Price on Amazon
Why GG Loves It
Do you need a lash-strengthening mascara that provides long-lasting lifts and curls for the whole day? Are you looking for something natural that will nourish your lashes? If that's what you are precisely looking for, then Poppy Austin Mascara 9g - Lash Mascara is the perfect fit!
This mascara is made from the finest, sustainably-sourced ingredients that are as close to their natural state as possible to ensure the highest quality and effectiveness. It has been rated as the best vegan mascara for thickening and lengthening since 2016, and it's no wonder why.
With over 7,500 global five-star customer reviews, Poppy Austin Mascara has gained a reputation for delivering exceptional results. It has been featured in more than 500 beauty best buy editorials, including well-known publications like OK Magazine and Women's Health.
The recognition it has received speaks volumes about its performance and popularity among beauty enthusiasts. One of the best things about this mascara is its gentle, nourishing formula.
It is 8 times more gentle than chemical-based mascaras, making it an ideal choice for those with sensitive eyes or anyone who prefers a more natural approach to their makeup routine.
The mascara is crafted with the highest percentage of all-natural vitamins and fatty acids, which not only enhances the appearance of your lashes but also nourishes & strengthens them.
What You Should Know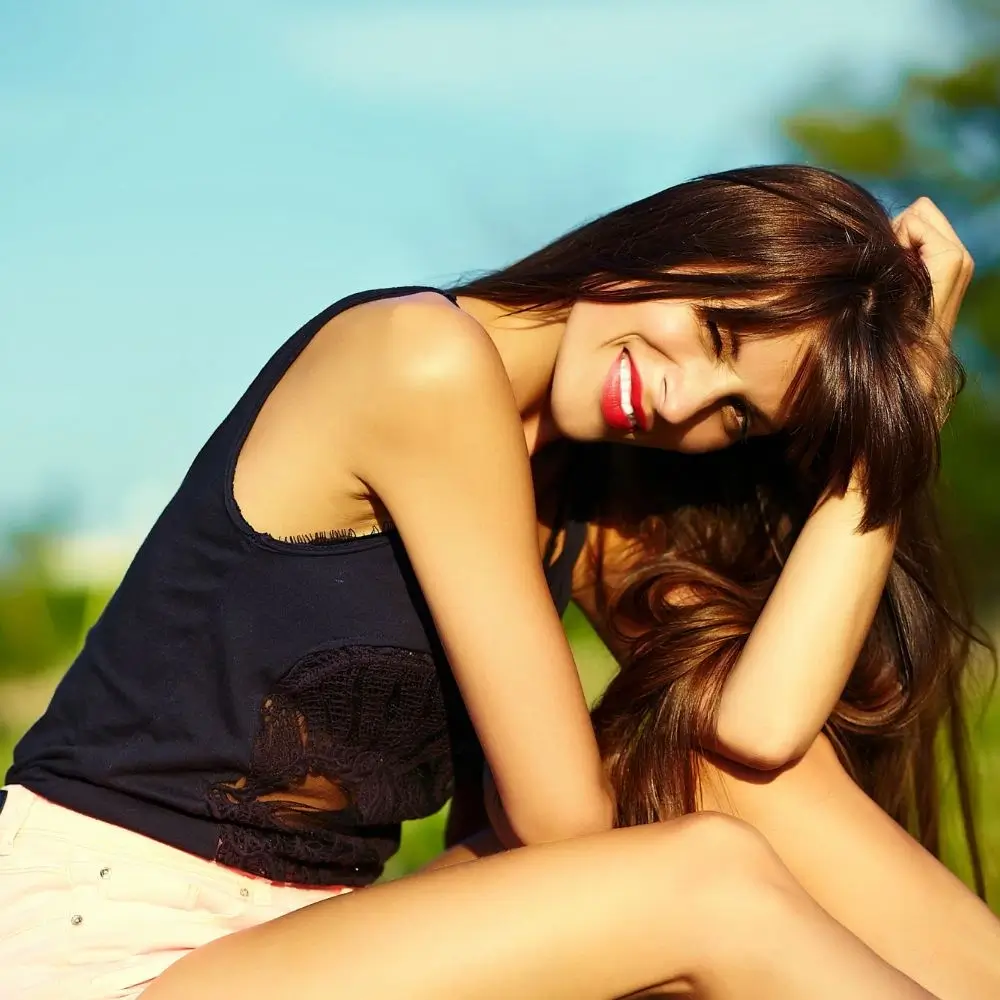 This cruelty-free mascara not only provides healthier-looking lashes but also enhances the volume and length of your lashes. Its hand-made and carbon-friendly formula ensures that your beauty routine won't harm the animal (that we love) or the environment of our earth.
With its lash-caring ingredients like argan oil, it revitalizes your lashes from root to tip, delivering a captivating look that lasts all day. The best part? This smudge-free mascara is perfect for every skin type or age, so no matter if you are young or mature, it works perfectly.
Not only does Poppy Austin Mascara excel in performance and sustainability, but it also offers a luxurious experience from start to finish. It comes in a crisp white gift box with authentic branding, adding a touch of elegance to your makeup collection. The attention to detail and commitment to providing a premium product is evident in every aspect of this mascara.
The mascara brush that comes with Poppy Austin Mascara is as exceptional as the mascara itself. It is designed to enhance the application process and ensure that you achieve the desired results effortlessly. Plus, it is also free from fragrance, petrolatum, and phthalate.
When you use Poppy Austin Mascara, you can expect more than just longer & thicker lashes. This mascara is designed to give you a mesmerizing sparkle to make your eyes stand out.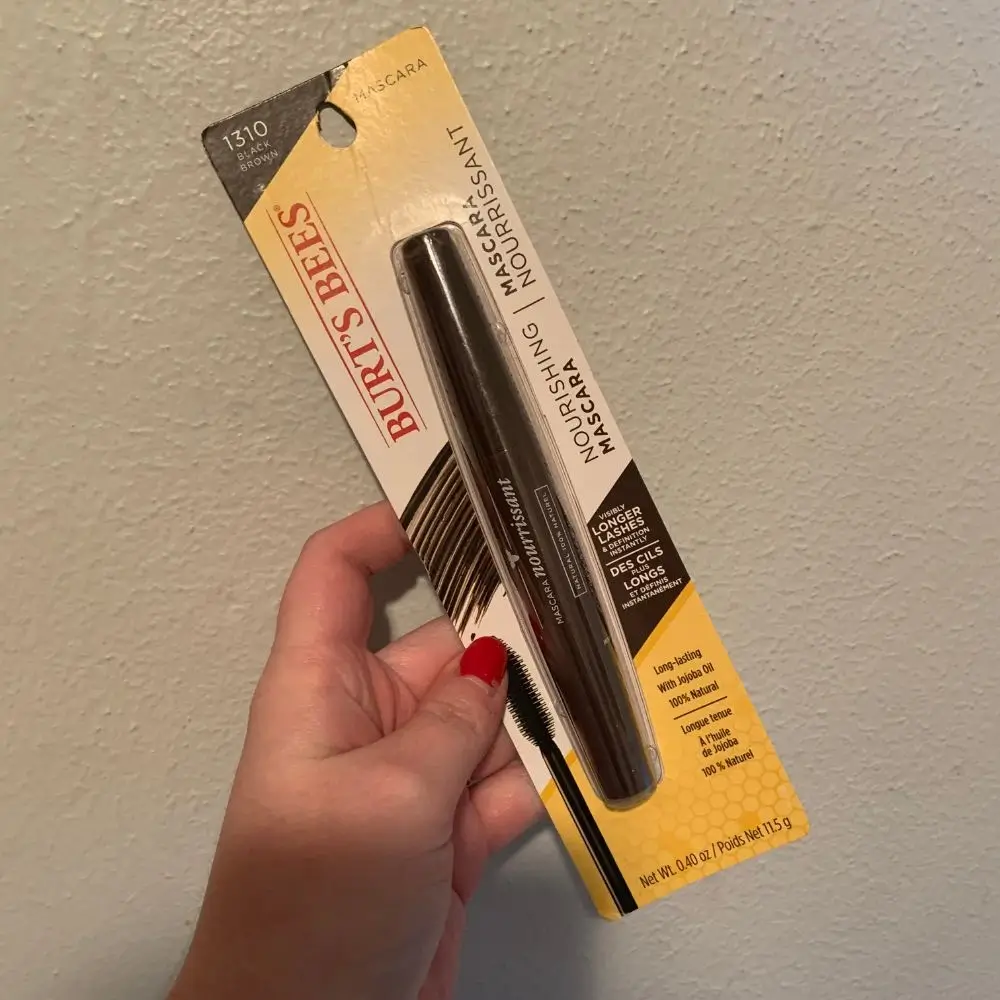 Best Vegan Mascara For All Eye Colors and Skin Tones
Burt's Bees 100% Natural Origin Nourishing Mascara
Check Price on Amazon
Why GG Loves It
Have you been looking for a tubing mascara that is made from 100% natural ingredients? Need a good vegan mascara that will help lengthen, curl, volumize, and moisturize your natural lashes? If so, then Burt's Bees 100% Natural Origin Nourishing Mascara is just what you need!
It's true that every lady (whether she is young or old) wants fuller-looking lashes, but finding the right mascara can be a challenging task. Many options promise amazing results, but they often contain harmful chemicals or are not suitable for sensitive eyes and contact lens wearers.
That's why Burt's Bees has come up with a game-changer in the world of mascara, offering a product that not only delivers stunning results but is also 100% natural and vegan-friendly.
What sets Burt's Bees 100% Natural Mascara apart from the rest is its unique formulation that combines the power of nature with the latest advancements in cosmetic technology.
This mascara is specially designed to cater to the needs of all eye colors and skin tones, ensuring that everyone can enjoy its benefits. Whether you have sparkling blue eyes, captivating green eyes, or deep brown eyes, this mascara will enhance your natural beauty.
What You Should Know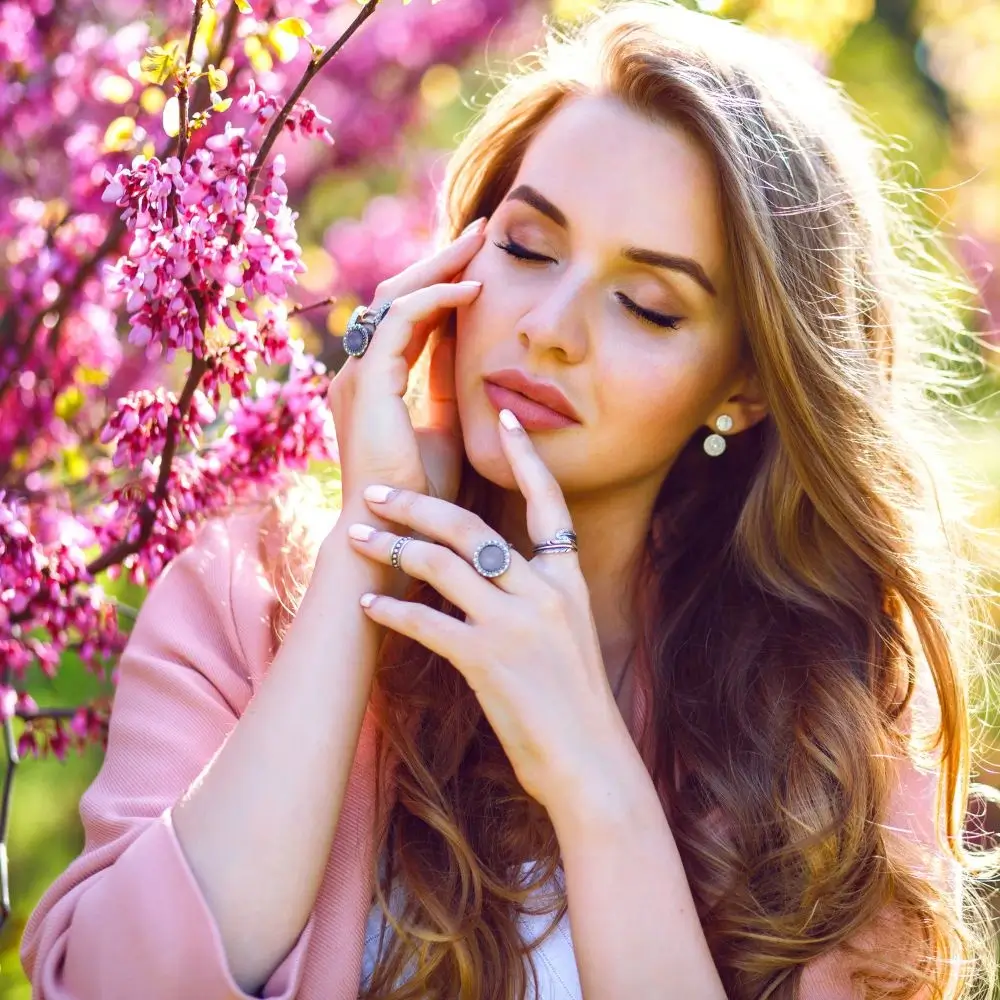 If you're tired of mascaras that lose their effect after a few hours or smudge easily, Burt's Bees 100% Natural Origin Nourishing Mascara is here to save the day. Its long-lasting formula ensures that your lashes stay beautifully defined from morning to night. Whether you're attending a busy workday or a glamorous evening event, this mascara has got you covered.
The easy-to-use tube applicator ensures a mess-free and effortless application. Its precision brush allows you to coat each lash from root to tip, providing instant length and definition.
You'll love how effortlessly this mascara glides on, giving you the desired look without clumping or flaking. The nourishing formula also ensures that your lashes remain flexible and lightweight, so you won't experience any heaviness or discomfort throughout the day.
It's made with carefully selected natural ingredients that go beyond simply beautifying your lashes. It contains Jojoba Oil, which is known for its moisturizing properties, and Glycerin, which helps retain moisture, work together to keep your lashes soft, supple, and healthy.
Simply put, if you need a good mascara that is both 100% natural and cruelty-free, then this one by Burt's Bees is only made for you. With this, you can get the perfect and best lash look.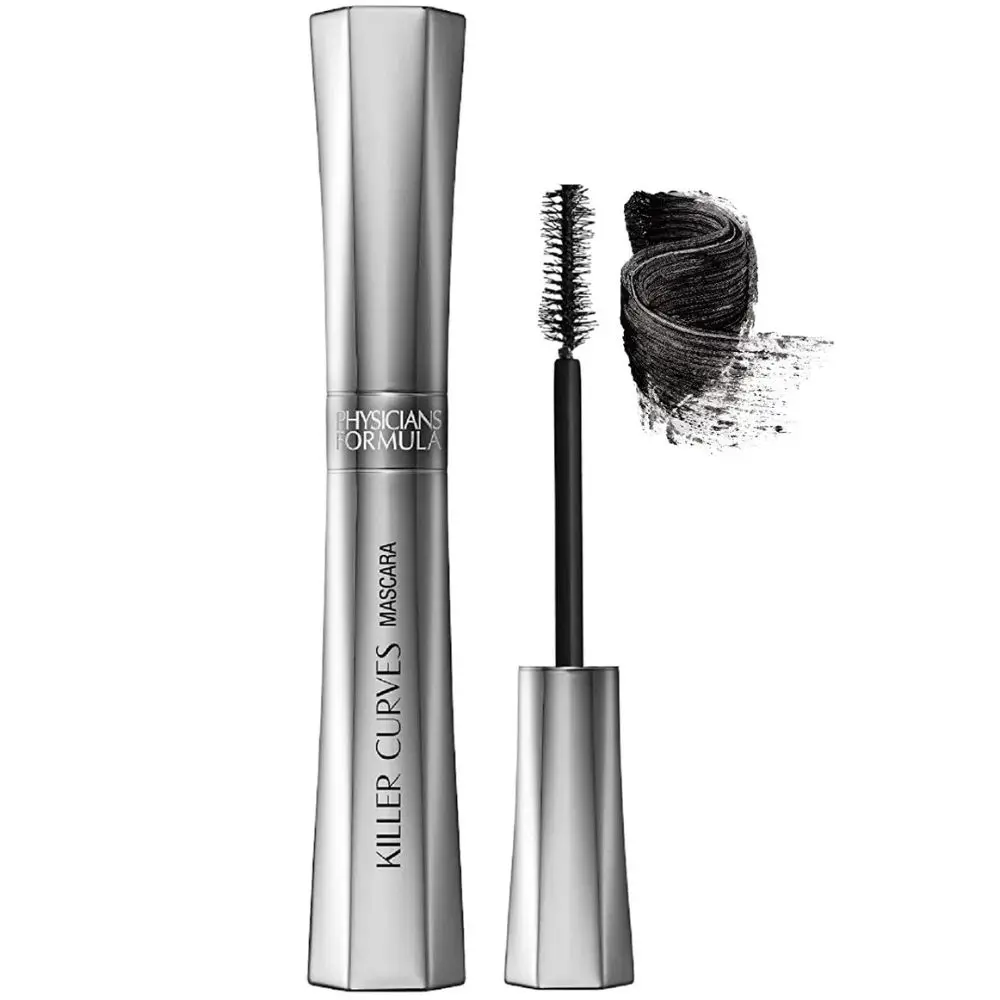 Best Vegan Mascara For Curl and Volume
Physicians Formula Killer Curves Curling Mascara
Check Price on Amazon
Why GG Loves It
Are you in pursuit of the best volumizing mascara that won't compromise your ethical beauty standards? As a lady, are you tired of curl-less straight, boring-looking lashes? If so, then Physicians Formula Killer Curves Curling Mascara is an opulent option for you to try and love.
This voluptuous, full-volume curling mascara comes with an hourglass-shaped brush that coats and sets even the smallest or tiniest lashes so anyone can enjoy a larger-than-life effect.
It's also vegan, cruelty-free, and free from parabens, sulfates, and other ingredients that can be harmful to you or animals. This assurance makes this cruelty-free mascara the most aspired solution for those who take age limits & quality of the product into consideration seriously.
With its lash-lifting polymers & volumizing collagen, this heart & award-winning mascara offers the perfect combination of curl and volume, lifting up your eyes for an impressive look.
What You Should Know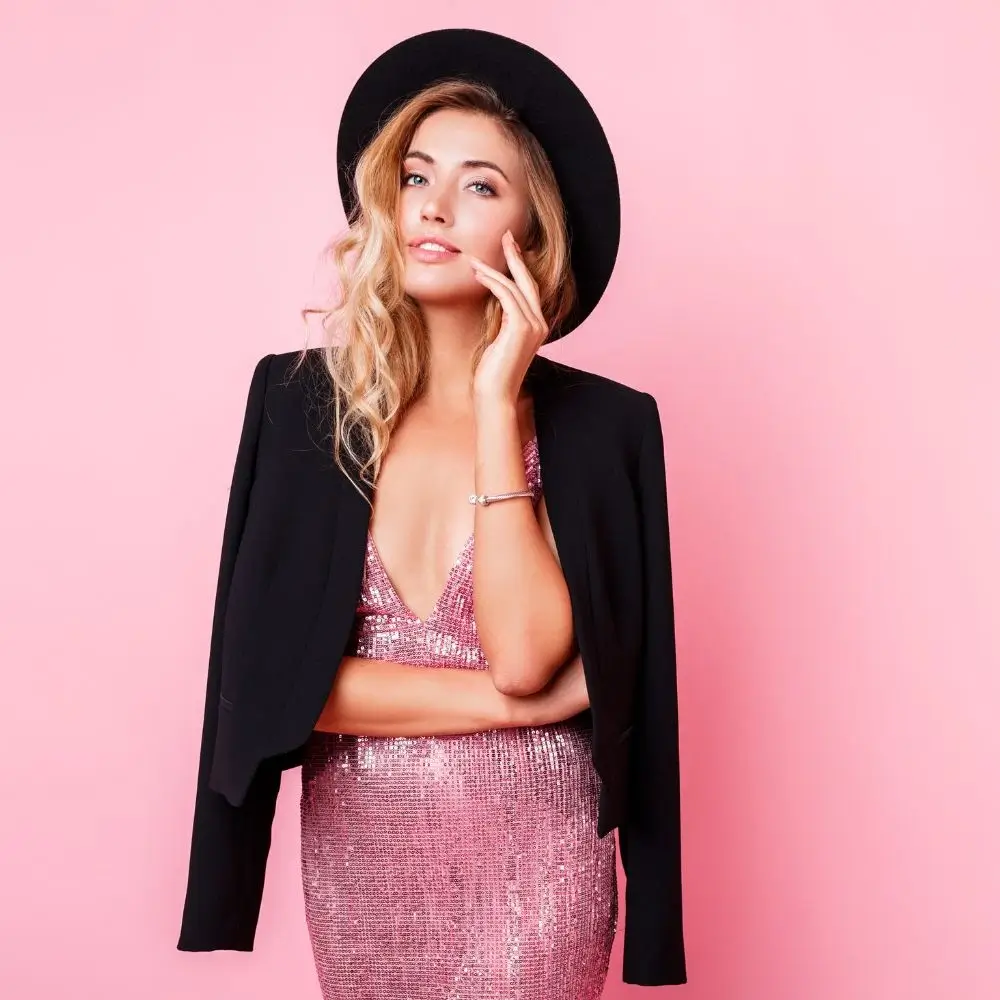 Everyone knows that beeswax is one of the most common ingredients in many mascara formulas, but with this mascara, by Phyicians Formula, you'll get some extra nourishment.
Its made with a unique fusion of lash loving ingredients such as Provitamin B5, Peptides, Amino Acids, Rice Bran Wax, Carnauba Wax, and Castor Oil, which make this lift & curl mascara a complete package for those looking for intense volumizing and curling capacity.
Like Princess's false lash effect mascara and Better Than Sex Mascara, this ideal mascara is also smudge-proof and clump-free, so there is no need to worry about those raccoon eyes.
So if you need a mascara that gives a major lift and sweeping lashes that you can show off to the world without any fear or hesitation, then this is the perfect mascara for you to try out.
Here are Some FAQs to Help Guide you on Your Way!
A mascara that is constructed from vegan and cruelty-free ingredients is an astonishing choice for those with sensitive eyes or those who are looking to avoid animal by-products. Not only is it free of harmful chemicals, but it is also designed to last all day for a long-lasting look.
But in reality, is it as good as other mascaras that contain animal-based ingredients? However, without knowing much about this product, you cannot make an informed and wise decision.
So to help you out, here are some of the most frequently asked questions (FAQs) about vegan mascara that will give you a better understanding and help you make the safe and right choice:
How to make vegan mascara?
To make vegan mascara, follow these steps:
1. Gather all the ingredients you need - such as castor oil or coconut oil, beeswax (vegan alternative), vegetable glycerin, activated charcoal powder, and carnauba wax.
2. Mix the castor oil and bee wax in a double boiler until they are just melted.
3. Add vegetable glycerin and mix until fully incorporated.
4. Remove the mixture from heat, then add activated charcoal powder and carnauba wax. Mix thoroughly until all the ingredients are blended together.
5. Pour the mixture into a mascara tube and let it cool.
6. Once the mascara is completely cooled, use a mascara wand to apply it.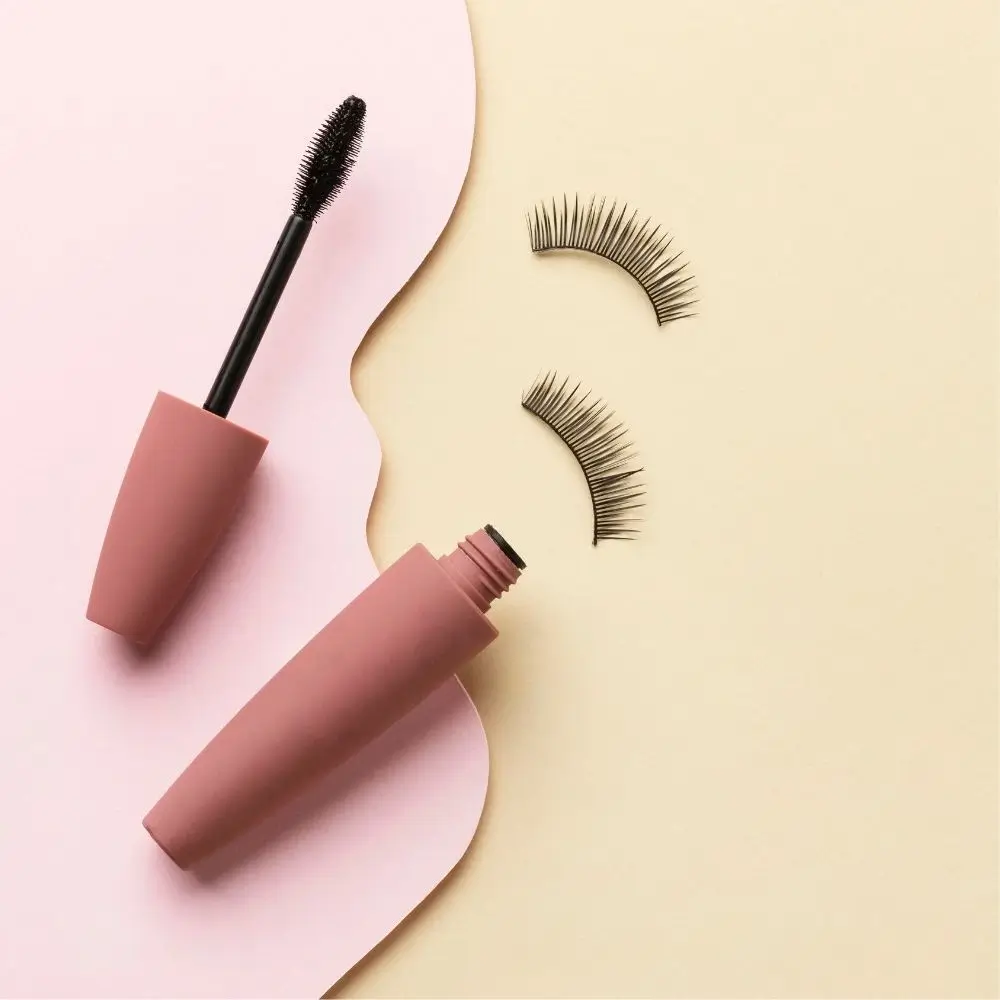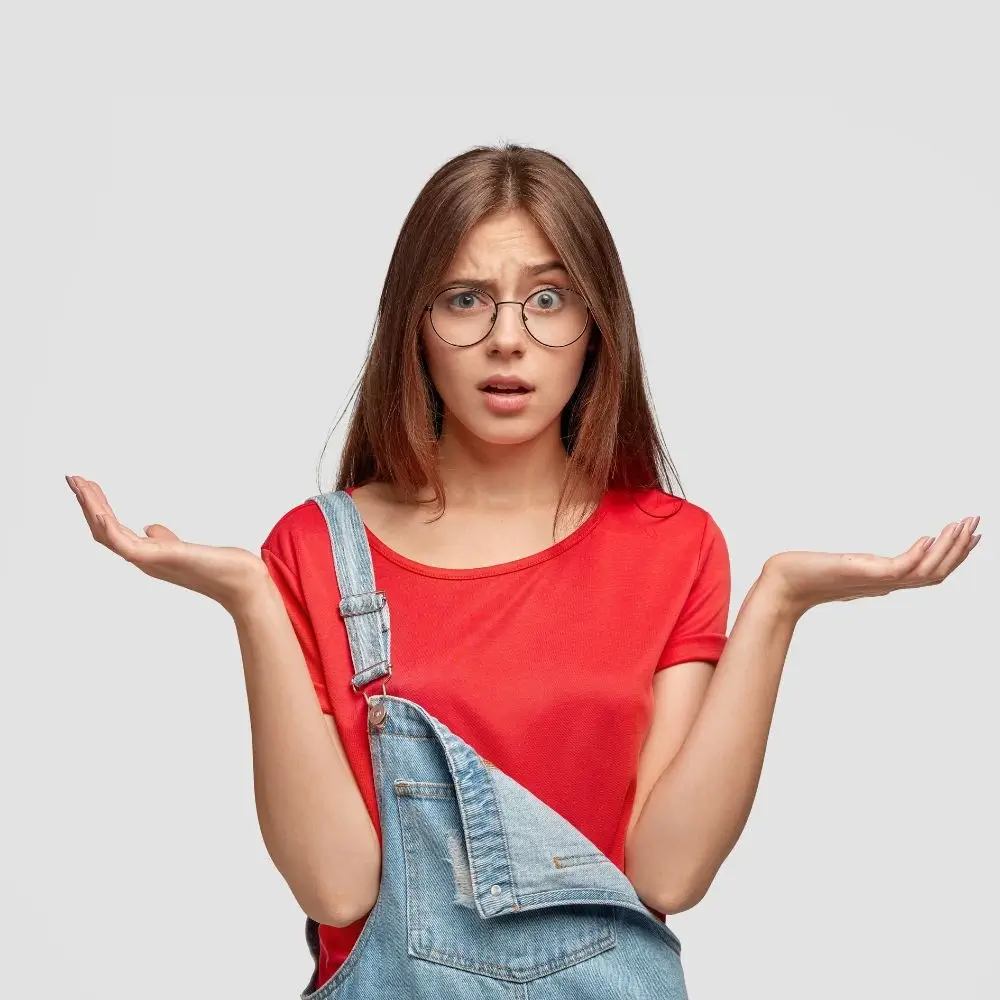 What is vegan mascara?
Vegan mascara is a type of makeup product that does not contain any animal ingredients or undergo animal testing. It is made with natural, plant-derived ingredients and generally provides the same benefits as regular waterproof mascara or water-resistant mascaras.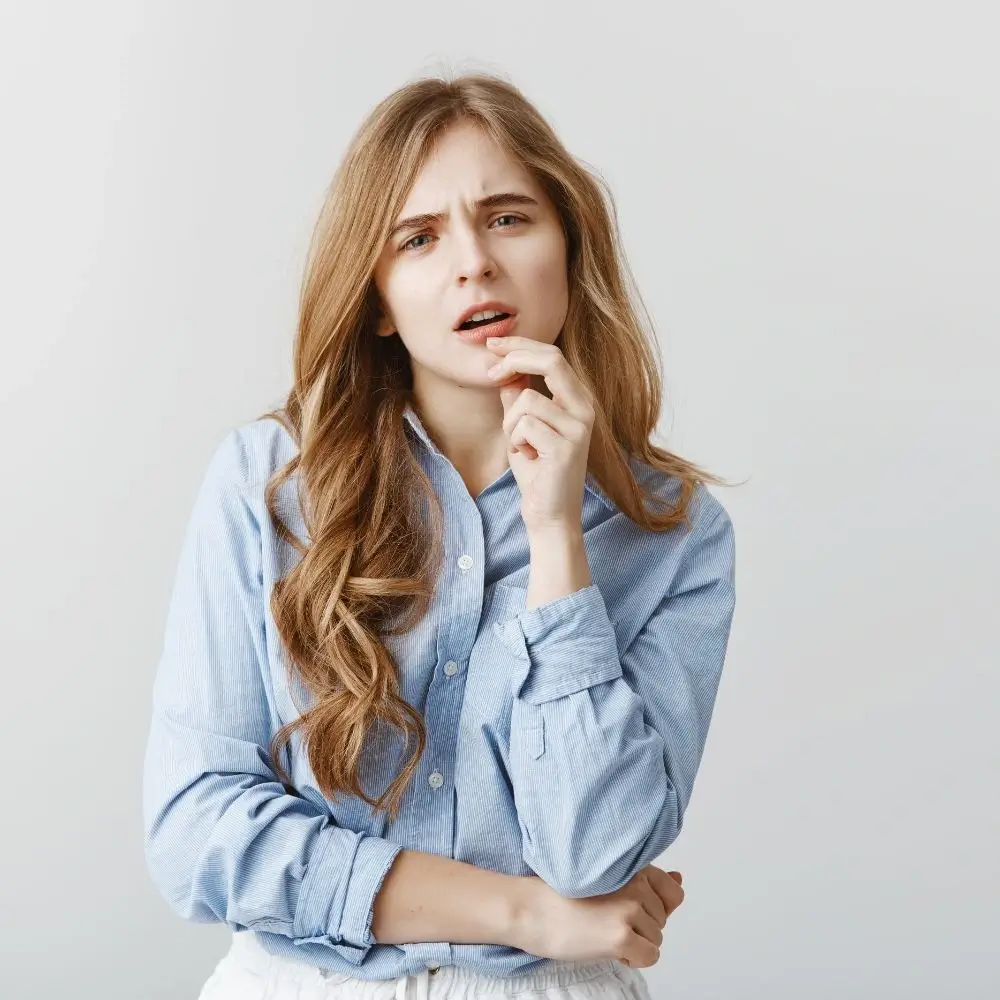 Are vegan mascaras as effective as non-vegan mascaras?
Yes, vegan mascaras are just as effective as non-vegan ones, and many cruelty-free brands offer excellent alternatives that don't involve animal products.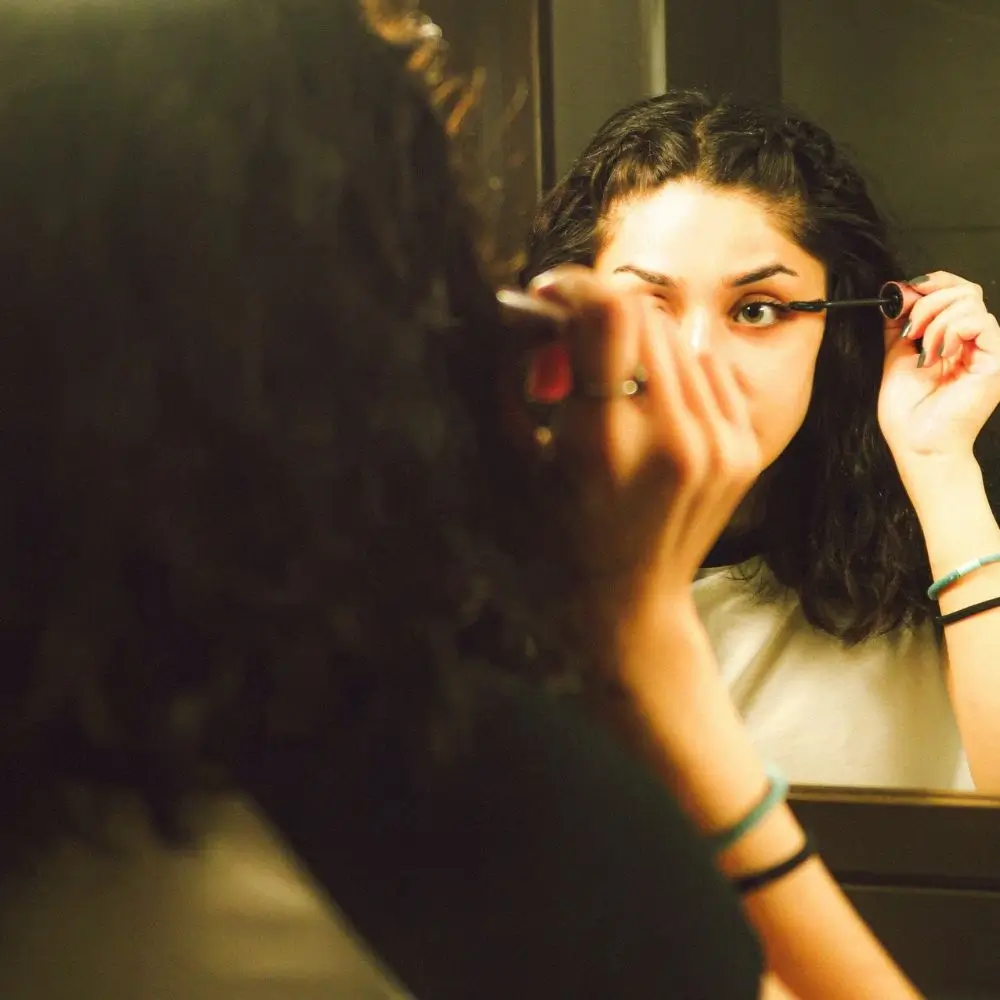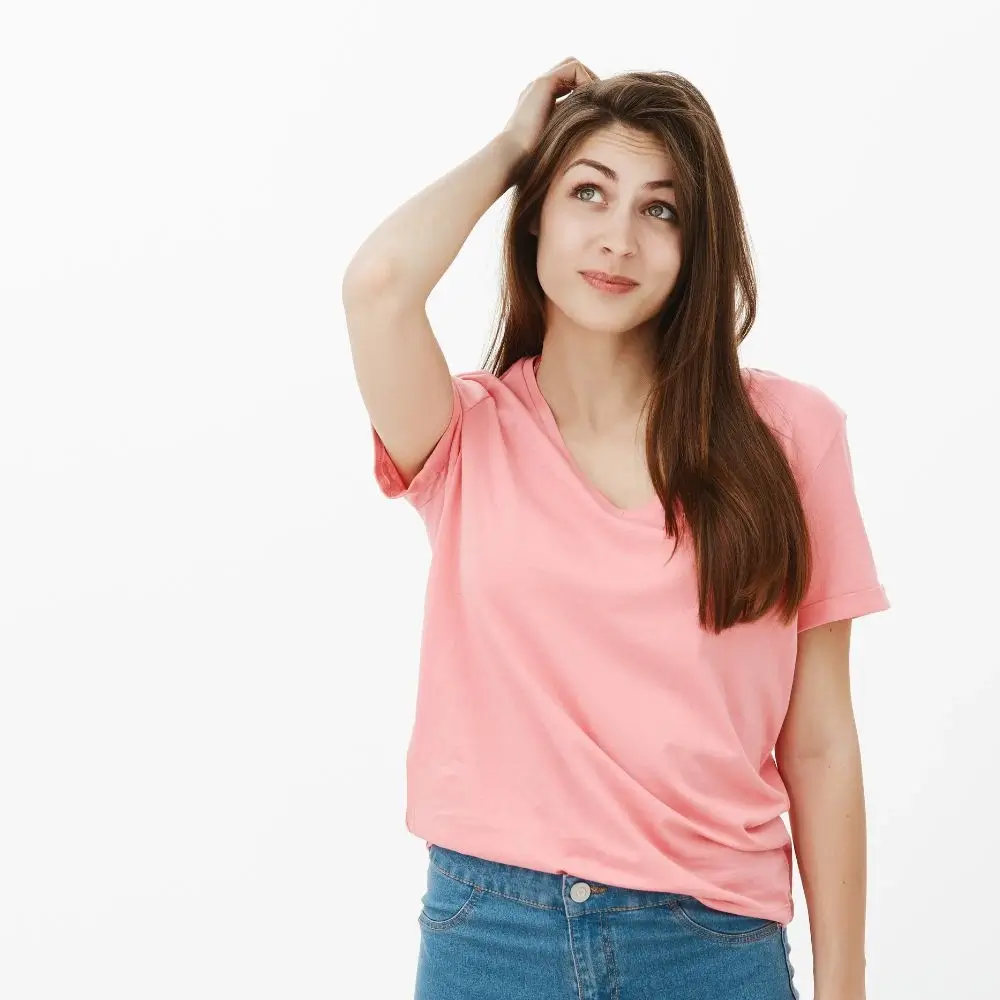 Is vegan mascara suitable for sensitive eyes or contact lens wearers?
Yes, vegan mascara is suitable for sensitive eyes or contact lens wearers. Vegan mascaras often use natural plant fibers to strengthen and condition lashes without any animal cruelty involved. They also come with a clean formula that won't irritate the eyes or lenses.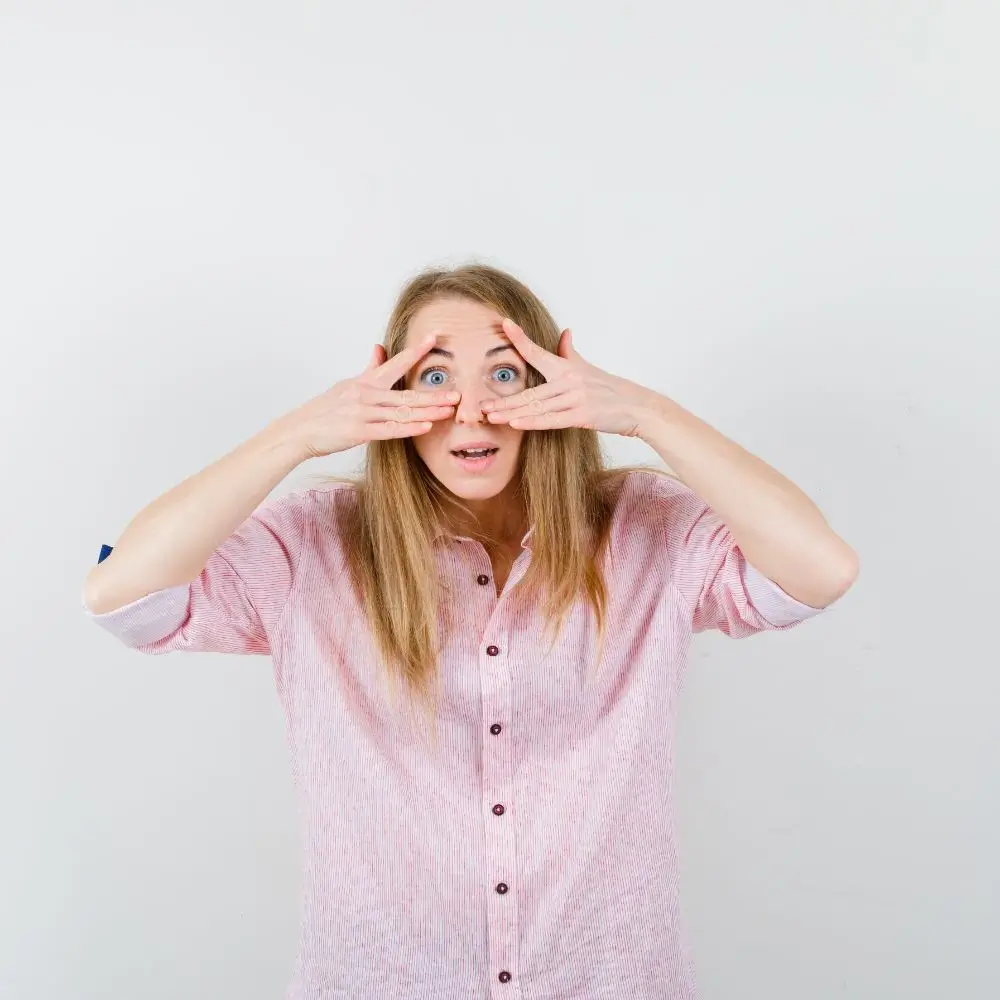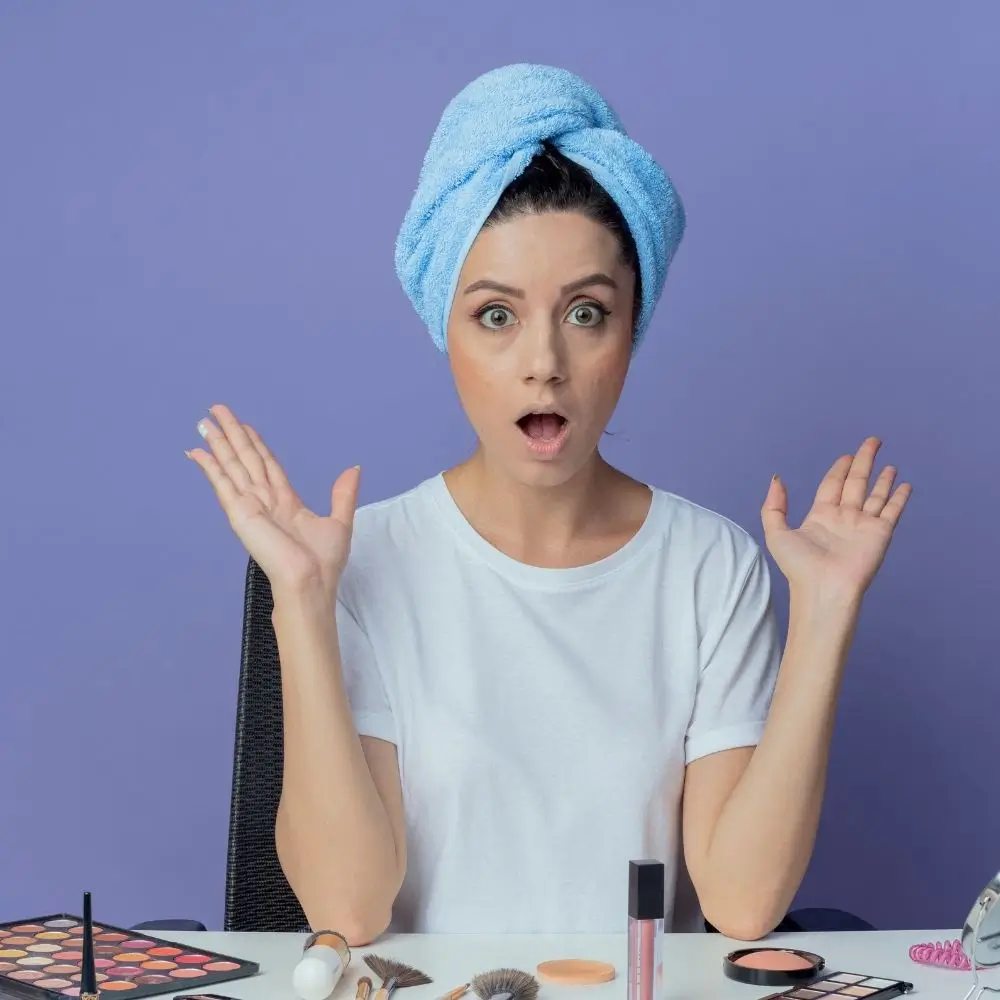 What are some common vegan ingredients used in mascara formulations?
Vegan mascaras typically contain naturally derived ingredients such as plant waxes, oils, and extracts. Common plant-based ingredients used in vegan mascara formulas include beeswax, carnauba wax, sunflower oil, castor seed oil, candelilla wax, and jojoba oil.
Additionally, many vegan mascara formulas may include plant-based pigments and antioxidants for added color and protection. All of these ingredients meet the vegan age limit, making them a great choice for any vegan looking to add a little extra oomph to their lashes.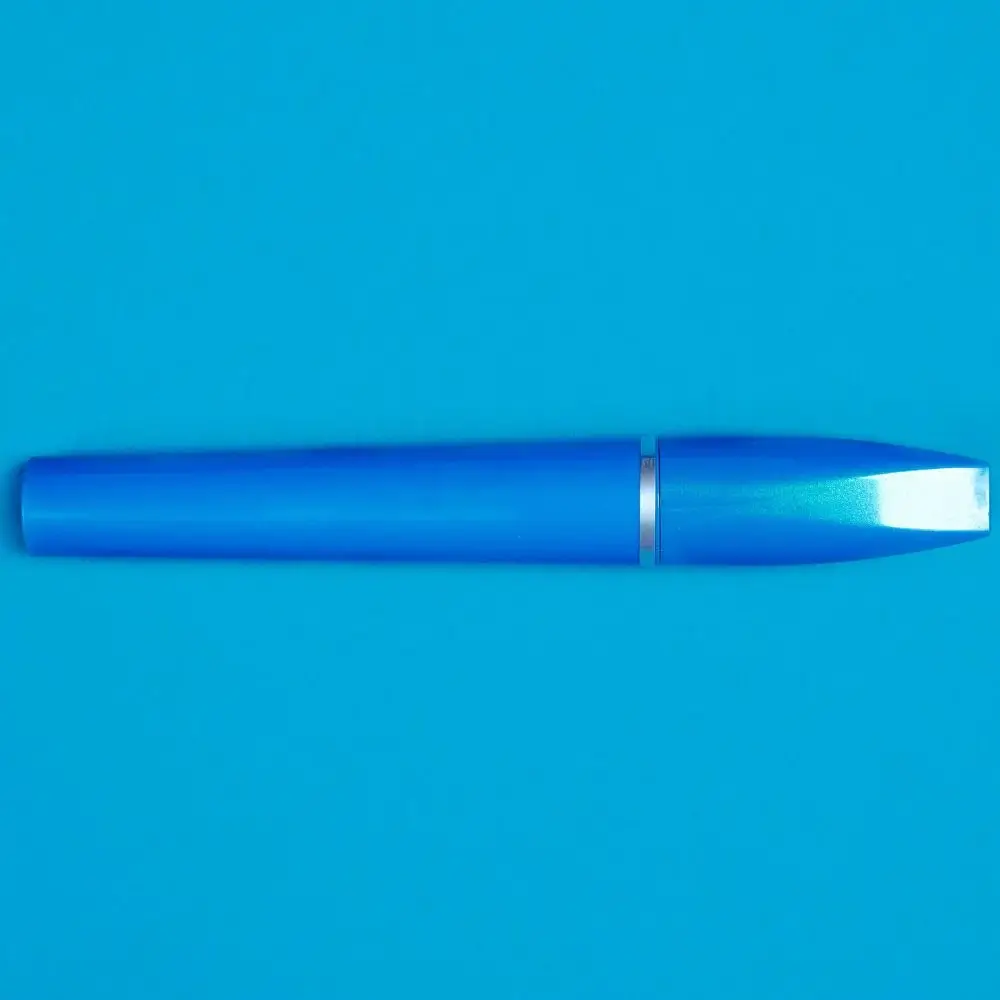 Top 3 Best Vegan Mascaras In 2023:
Cruelty-free products are one of the most significant and astonishing ways to make a positive impact on the world around us. They represent a conscious decision to prioritize the well-being and dignity of animals, refusing to contribute to their suffering for the sake of beauty.
The top 3 best vegan mascaras that we have listed above are all spectacular and safe solutions for those who wish to make a statement without compromising their principles and values.
All these mascaras are formulated with vegan ingredients, and none of them contain any form of substances derived from animals. They are all 100% cruelty-free and also don't contain any synthetic colors or fragrances, so there is no need to think twice when selecting one of these.
So whether you are an old woman (who wants to add a bit of depth and volume to her lashes) or a teen (who just wants a bit of length and curl to her lashes) – one of these vegan mascaras will do the job perfectly so you can look stunning without being concerned about age limits.