Tanning- the most popular and natural way to get a beautiful sun-kissed glow! It's like art that takes time to master. Tanning is the process of exposing the skin to ultraviolet light in order to darken its color so that you look like you've spent days frolicking in a tropical paradise.
However, when it comes to picking an SPF for your tanning adventure, the search can get as confusing as trying to find a hidden treasure chest on a deserted island because not every product can unlock the golden glow you desire. Are you looking for the best SPF for tanning?
Don't worry; we have got you covered! We know that finding the most suitable SPF for your tanning escapades can feel like navigating through a maze of sunscreen options; that's why to help you in your quest, we have compiled this list of the top 3 best SPF for tanning in 2023.
All these amazing SPF products are infused with safe & pure ingredients that provide effective sun protection while still allowing your skin to develop a glorious tan. They are also free from all kinds of harsh chemicals and artificial colorants, which makes them a safe tanning option.
Whether you are someone who loves to bask in the sun's embrace on the beach or create your own paradise in your backyard, these SPF picks have got your back (and your skin) covered.
Keep reading to learn more about our list of the top 3 best SPF for tanning!
We have searched for the best, so you don't have to live with the rest. In order to serve you to the best of our ability and to keep our blog going, GarnesGuide may collect a share of sales or other compensation from the links on this page if you decide to buy. Each product was independently researched by our editors, and the reviews may have been edited for length and clarity.
How We Choose the Best SPF For Tanning:
SPF (or Sun Protection Factor) is one of the most important aspects to consider when it comes to tanning. While we all love that sun-kissed glow, it's crucial to protect our skin from the sun's harmful rays that can cause sunburns, premature aging, and even skin cancer.
A good SPF product helps guard your skin against the sun's UVA and UVB rays, which can be damaging in both the short and long term. But with so many options & brands, it's quite frustrating to pick the one that best suits your tanning needs or matches your preferences.
To aid you in this process, we have done extensive research on all the SPF products that are currently available in the market and have selected the top 3 best SPF products for tanning.
All these amazing products have been designed to provide you with the ultimate protection while giving your skin a sun-kissed hue so that you can enjoy the great outdoors and bask in those rays for a little longer without worrying about any harm that's being done to your skin!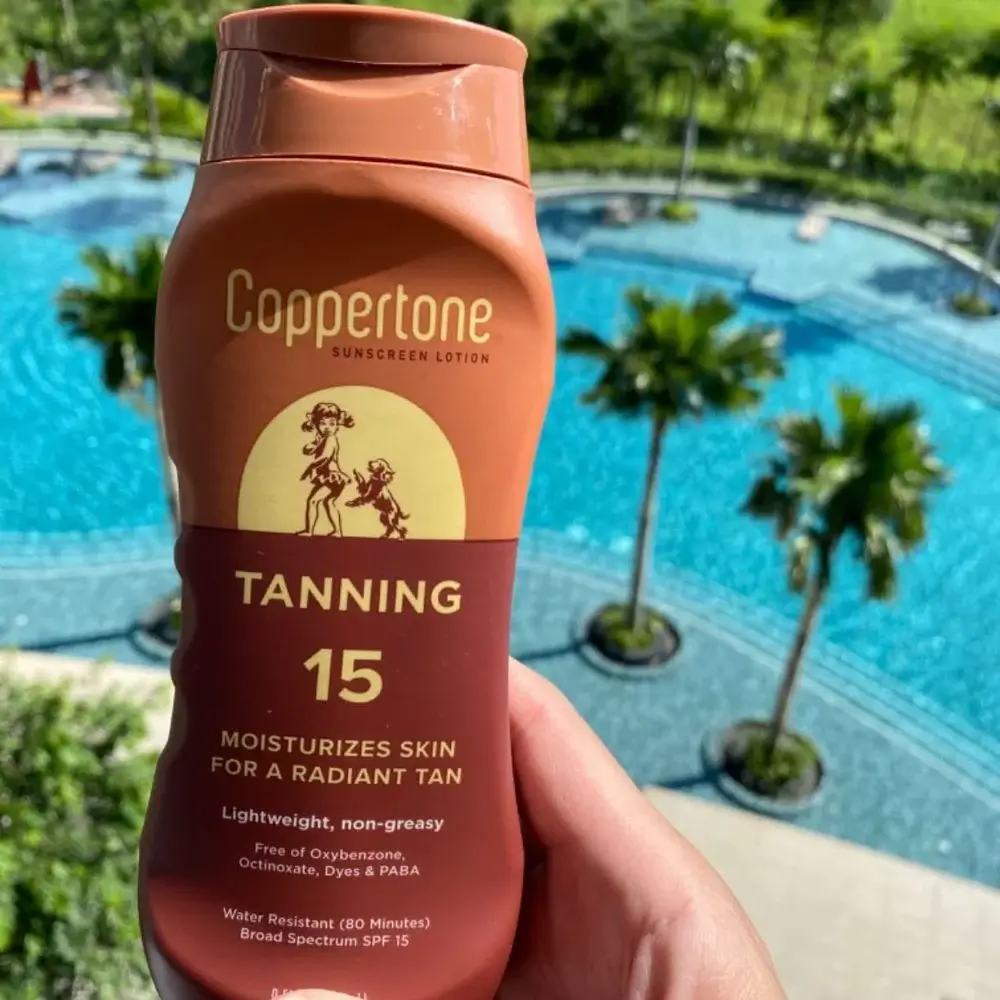 Best SPF Sunscreen Lotion For Outdoors
Coppertone Tanning Sunscreen Lotion
Check Price on Amazon
Why GG Loves It
Are you looking for a solution that not only provides effective sun protection but also makes your tanning process (of the skin) more enjoyable? Need sunscreen that rubs in nicely without leaving white streaks or a greasy feeling on your skin as other higher SPF kinds of stuff do?
If so, then Coppertone has just the opulent solution for you and your tanning necessities: Sunscreen Lotion (SPF 15). This go-to tanning lotion is like a sun-kissed dream come true!
To put it simply, it's the ultimate blend of sun protection and a luxurious tanning experience. With Coppertone Sunscreen Lotion (SPF 15), you can confidently step out into the sunshine and soak up those rays without worrying about harmful UVA & UVB rays damaging your skin.
This sun lotion has a lightweight formula that is enriched with Vitamin E –a vital nutrient for skin health– to keep your skin feeling moisturized, hydrated, and fluffy so you can enjoy your (times of) tanned glory days to the fullest. The amazing part about it? It's also water-resistant!
With 8 hours of water resistance, the Coppertone Sunscreen Lotion (SPF 15) is perfect for all your outdoor adventures. Whether you're lounging by the pool, playing beach volleyball, or simply enjoying a day under the sun, this sunscreen has got you covered, quite literally.
What You Should Know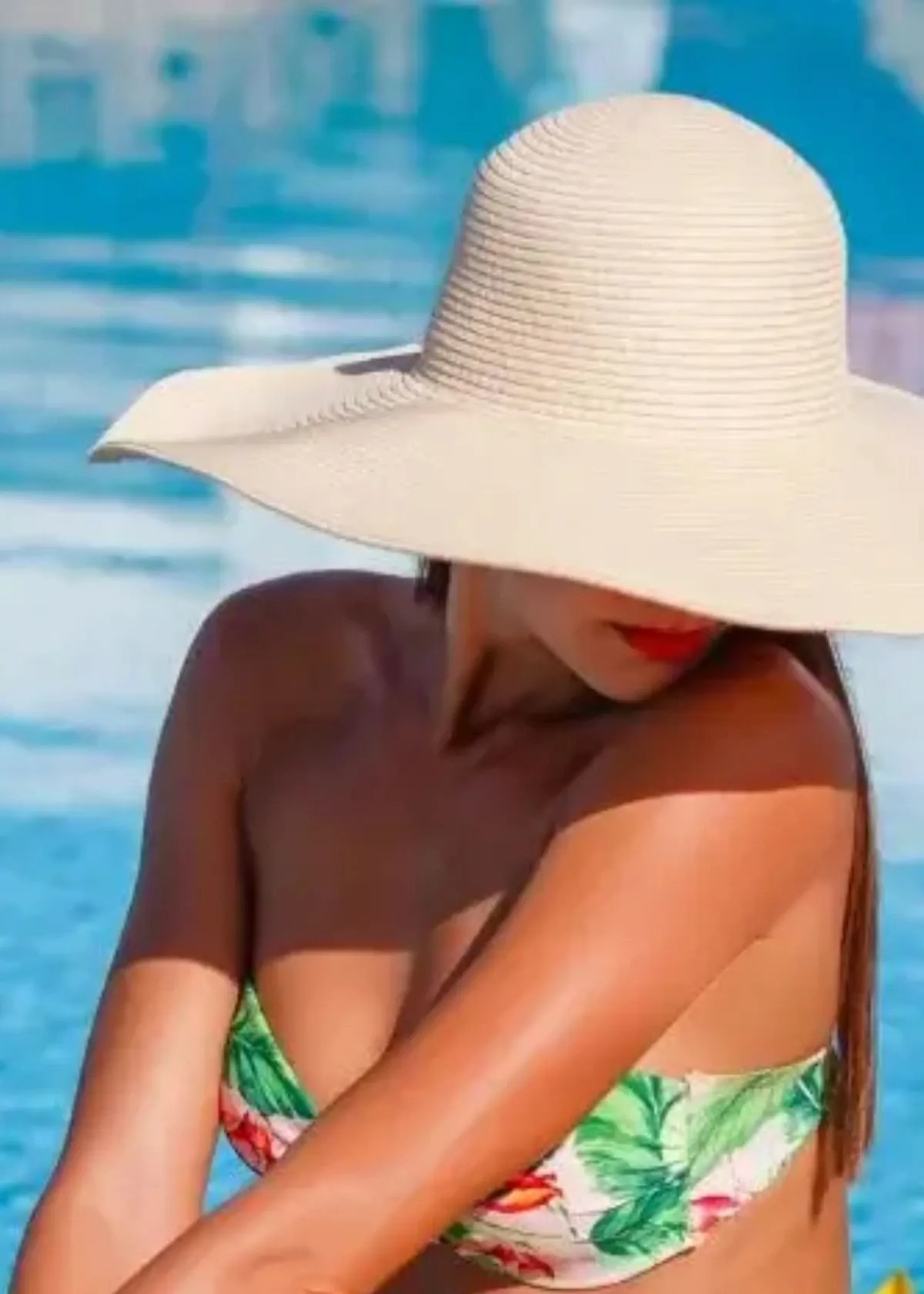 It's common & crystal clear that higher SPF products provide maximum protection from the sun's UV rays, but as with anything that comes with a twist, Coppertone Tanning Sunscreen Lotion challenges the status quo and adds a thrilling twist to your sun protection routine.
But what sets this sunscreen lotion apart from the rest is its unique tanning properties. While most sunscreens or lotions focus solely on protection, Coppertone has taken it a step further by infusing its formula with ingredients that enhance and accelerate the tanning process.
As you apply this lotion, you'll feel its velvety texture effortlessly glide onto your skin, leaving behind a subtle, golden glow. It's like having a tanning salon experience right at the beach!
Coppertone is voted as one of the most trusted sunscreen brands and has been providing continuous innovation for more than 75 years, so for those who don't want to compromise on quality, protection, or sunbathing, Coppertone Tanning Sunscreen Lotion is the one for you.
It's free from Oxybenzone, Dyes, and PABA, which makes it the spectacular solution for anyone who is cursed by these ingredients (especially those who have sensitive skin). So why wait? Pick it today and get ready to experience the perfect blend of protection and tanning!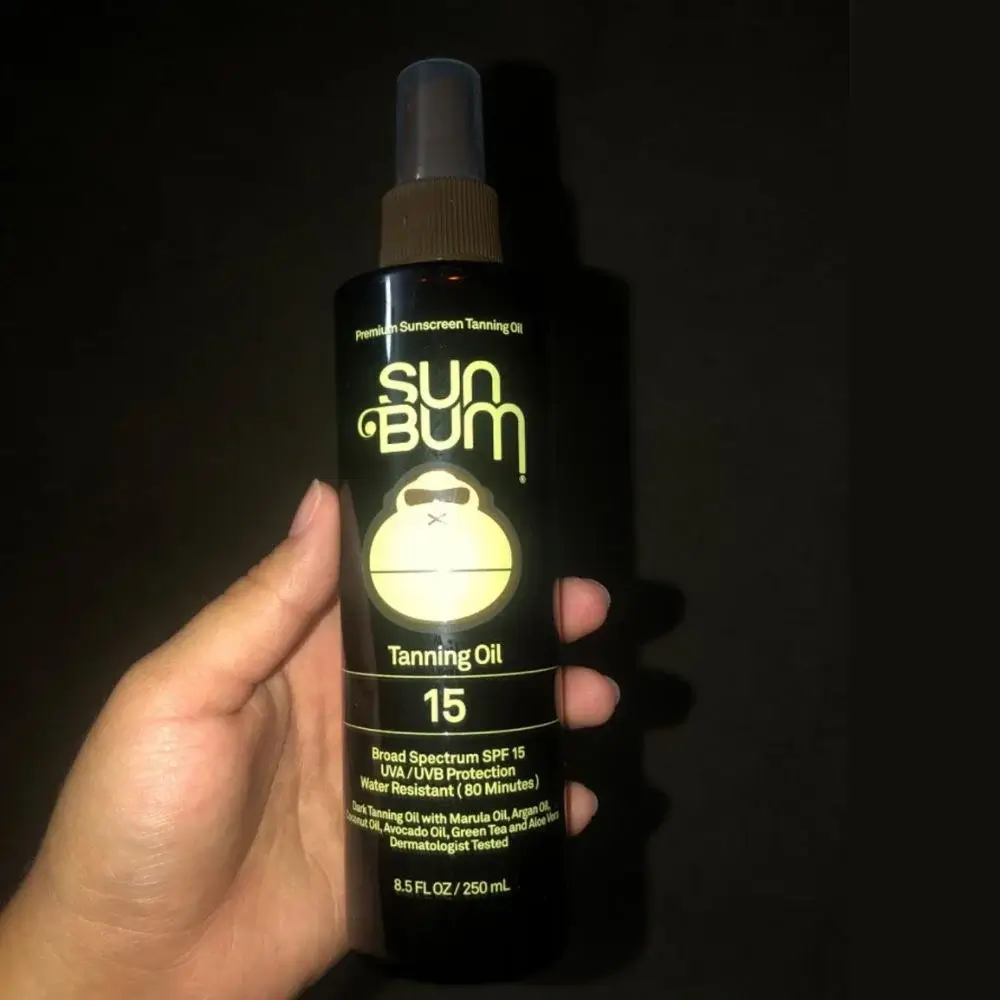 Best SPF Tanning Oil For Silky Smooth and Protected Skin
Sun Bum SPF 15 Moisturizing Tanning Oil
Check Price on Amazon
Why GG Loves It
Are you fervently pursuing an exquisite tan oil that is only formulated to fulfill the profound desires of those pursuing an alluring bronzed glow? Do you want to achieve your ultimate golden glow without compromising your health by exposing yourself to damaging UV rays?
If so, then the Sun Bum SPF 15 Moisturizing Tanning Oil is the most sumptuous embodiment of your desires. This divine concoction artfully combines the art of tanning with the necessity of skin protection. It lavishly nourishes your skin, leaving it irresistibly smooth and lustrous.
This moisturizing tanning oil provides SPF (sun protection factor) 15 and broad-spectrum protection against both UVA and UVB rays. Its entire formulation is carefully crafted with skin-loving ingredients that pamper your skin while providing copious amounts of hydration.
This water-resistant (which is most crucial when you are spending time in the water) oil is great for all skin types, so no matter if you have dry, oily, or fair skin type, it works perfectly.
In simple words, for those who love to get golden brown but still want their skin to be protected, nourished, & hydrated, the Sun Bum Tanning Oil with SPF 15 is the best choice. With this, you can indulge in your sun-kissed desires while keeping your skin safe and healthy.
What You Should Know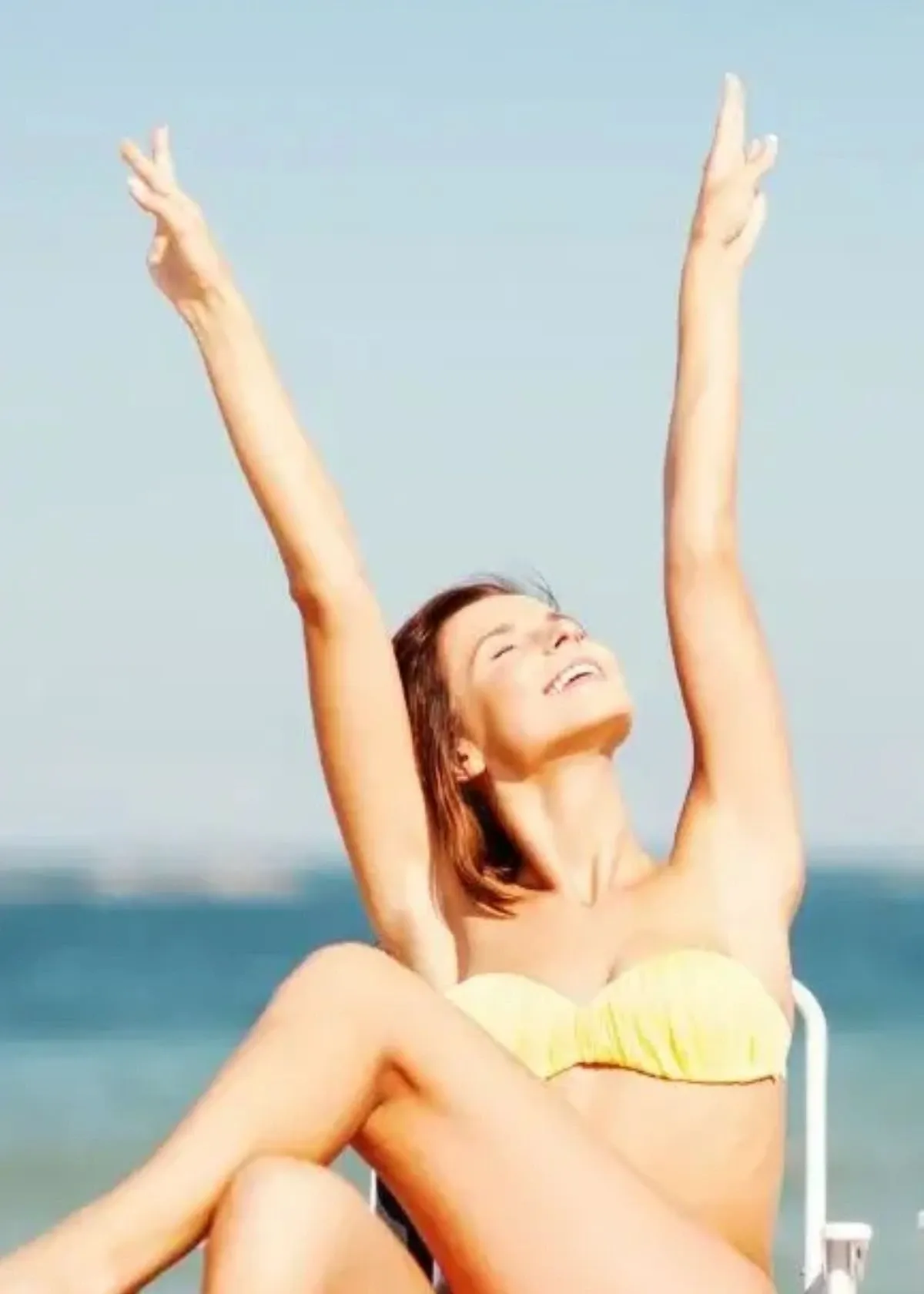 The simple truth is when you make products to protect the ones you love and cherish; you make them with the utmost care and dedication. Sun Bum understands the deep connection between love & protection, which is why their tanning oil is crafted with vegan ingredients.
Like Sun Bum Browning Lotion and the Best Sunscreen For Tanning, this beauty brand also makes this oil without employing any kinds of ingredients that cause skin damage, anti-aging, or acne. It's a true miracle oil that is specially crafted for tanning and moisturizing your skin.
It contains some of nature's most precious natural ingredients and oils, such as Aloe Vera, Green Tea Butter, Cocoa Butter, Jojoba, Marula, Argan, Coconut, Avocado, and Sweet Almond.
This indicates that its powerful formula is not only a great defense against skin cancer from prolonged sun exposure but a source of pure nourishment and hydration that will glide on your skin, just like a divine elixir that soothes, softens, and comforts your body.
The fact that this sunscreen oil is free from parabens, phthalates, gluten, mineral oils, and petrolatum makes it an incredibly safe choice for those who are looking to get that beautiful brown tan under the sun. The amazing thing? This oil is also cruelty-free and reef-friendly.
So if you do not just want to protect your skin and get that beautiful tan but also do it without causing any harm to the environment or animals, then Sun Bum's Tanning Oil is definitely the best choice to go with and enjoy the sun (in a safe way) without any worries.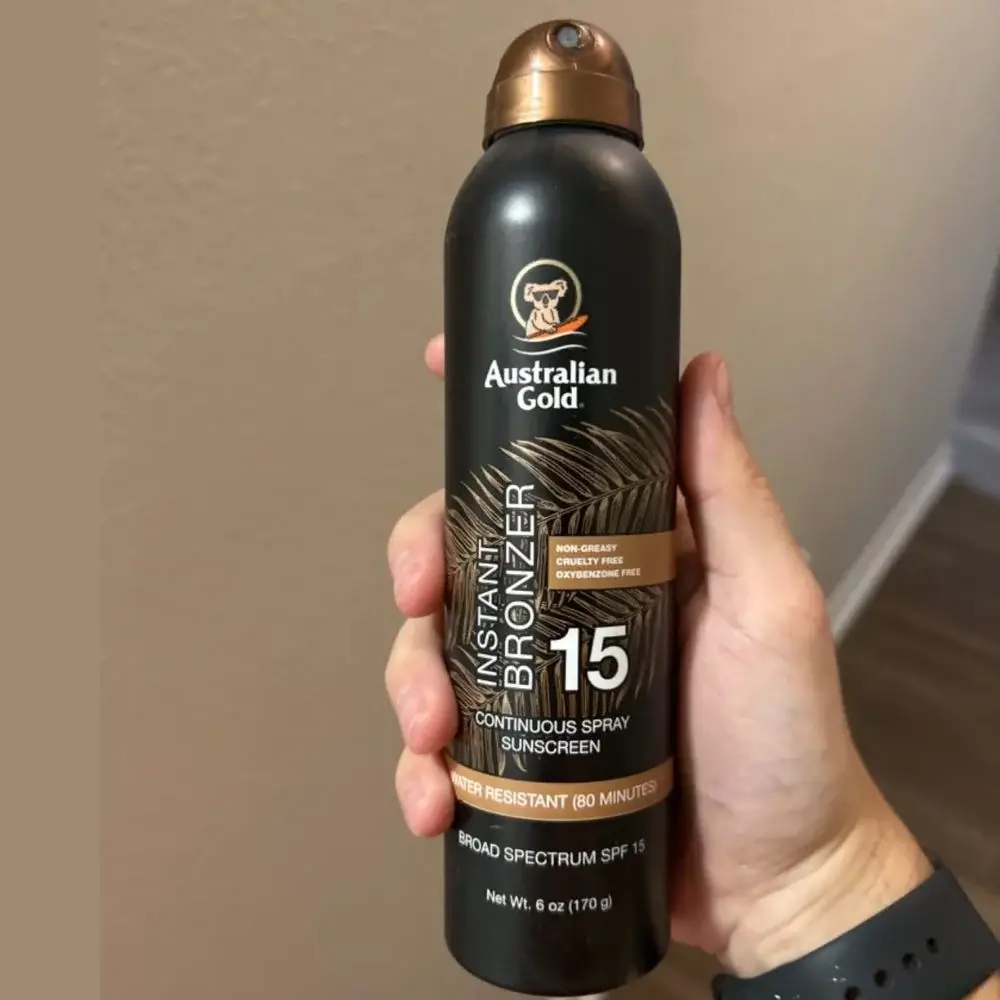 Best SPF Spray Sunscreen For the Sun & Tanning
Australian Gold Continuous Spray Sunscreen
Check Price on Amazon
Why GG Loves It
Do you need one of the best sunscreens for tanning but in a form that is convenient to apply? Are you looking for an SPF tanning solution that gives you an instant bronze glow & protects you from harmful UV rays? If so, then don't worry; we have just the perfect solution for you!
The Australian Gold Continuous Spray Sunscreen: this tanning spray bottle is only made to block the sun's dangerous ultraviolet rays so you can soak up those golden rays without worry. This sunscreen spray is not your ordinary sun protection - it's a thrilling adventure in a bottle!
This 360 general protection spray with a temporary bronzer is blessed with Australian Naturals - a rich and invigorating blend that combines the goodness of Kakadu Plum extract, boasting the highest content of Vitamin C and Tea Tree Oil, a most powerful antioxidant.
These ingredients help nourish your skin, while the broad spectrum UVA/UVB protection keeps it safe from sun damage. With sweat-proof and water-resistant properties, this spray is ideal to use when riding waves, splashing in the pool, or just soaking up some sun on the beach.
Unlike other chemical sunscreens or tanning lotions that require the sun to activate them, this one is already active and helps you tan without going out in the sun. Simply put, it's truly remarkable SPF stuff that can help you get that naturally sun-kissed tan in a hassle-free way!
What You Should Know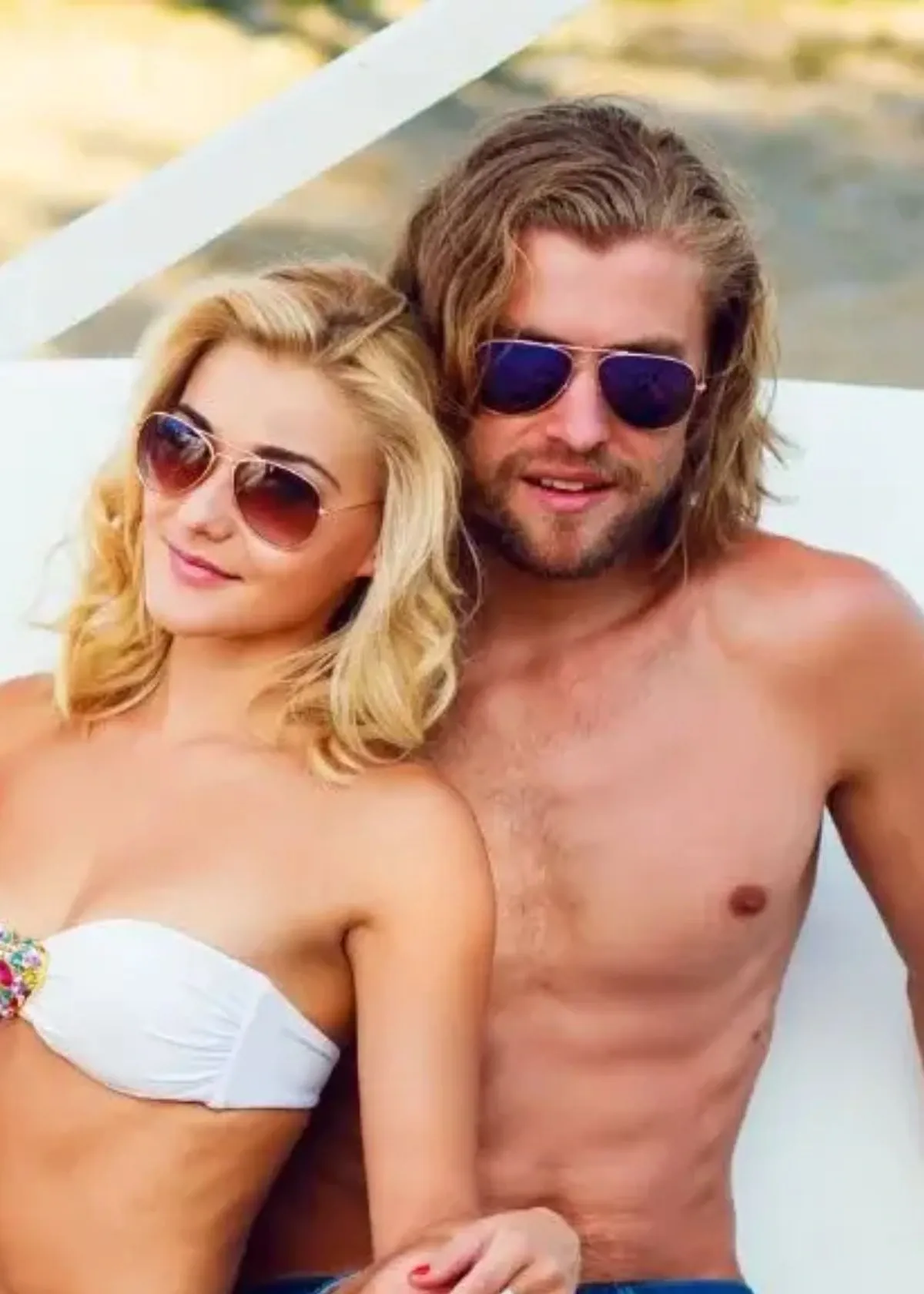 Whether you are a man who loves outdoor sports or a woman who enjoys lounging by the pool, the Australian Gold Continuous Spray Sunscreen is your ultimate companion for adventure and relaxation because it has the power to unleash your inner sun god or goddess.
The broad spectrum sunscreen sprays SPF 15 formula is designed to provide ultimate hydration that deeply moisturizes your skin, protects from UVA rays, and promotes collagen production (so anyone, no matter what skin tone) can experience a light, natural, and instant tinted look.
This SPF 15 tanning spray by Australian Gold comes in a delectable scent of Coconut, Orange, and Vanilla, which will transport your senses to a tropical paradise with every use. The amazing aroma lingers in the air, creating an atmosphere of pure bliss as you soak up the sun.
As you spray this heavenly elixir onto your skin, you'll feel an instant burst of freshness and hydration. The lightweight, non-greasy, and chemicals & cruelty-free formula of its absorbs quickly, leaving your skin feeling velvety smooth and ready for whatever adventure awaits.
So no matter if you're planning a beach trip, vacationing in Mexico, or just taking some time to relax and bask in the sun – this spray will help you achieve the perfect tan without any hassle. So why wait? Pick this spray today and start living your life to the fullest in the sun!
Here are Some FAQs to Help Guide you on Your Way!
SPF products (whether it is in the form of a cream, oil, or spray) have become essential for exposing yourself to the sun while tanning, as they provide adequate protection from the sun's harmful UV rays that can turn one's skin reddish and cause sunburns & skin cancer.
For anyone who wishes to achieve a beautiful tan and maintain their skin's health, SPF products are the best way to go. But what level of SPF or what time is good for tanning?
Without knowing those kinds of questions, you cant reap the full benefits of SPF products. So, here are some of the most frequently asked questions that can help guide you on your way:
Why is it important to use SPF protection while tanning?
The answer to this question is simple because of the dangers associated with overexposure to UV radiation. SPF (or Sun Protection Factor) measures the amount of protection that a sunscreen provides against UVB rays. These rays are the main cause of sunburn & skin cancer.
SPF protection can help protect your skin from the damaging effects of Ultraviolet (UV) radiation. So look for products with a balanced level of SPF as they protect against skin cancer from prolonged sun exposure and also help prevent the sign of premature aging of your skin.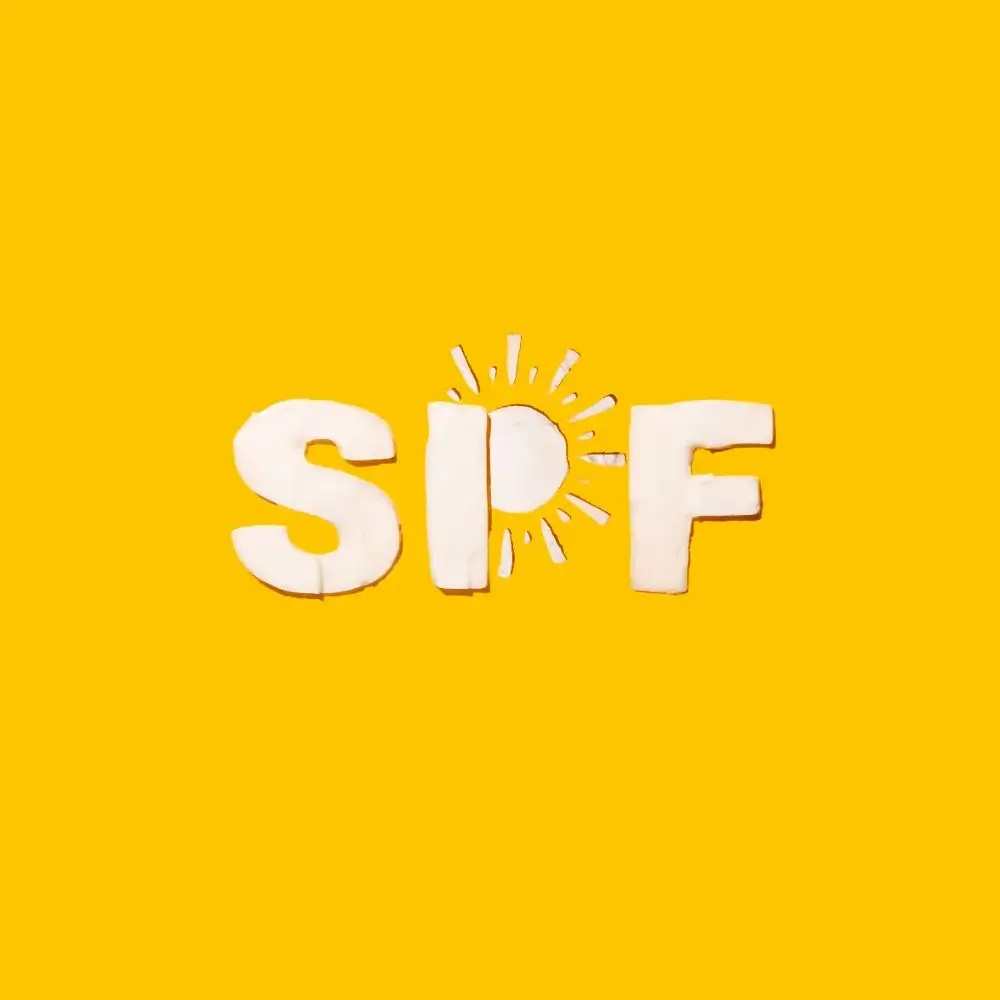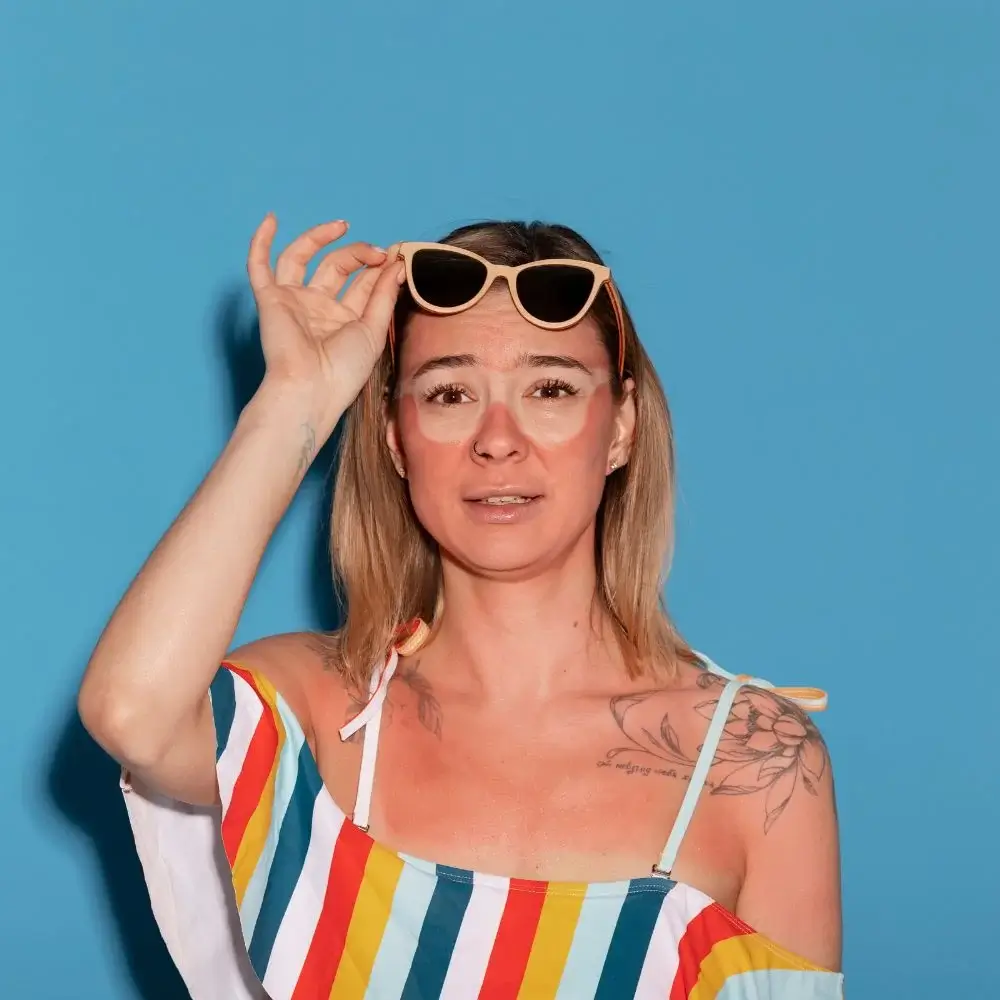 What level of SPF should I use for tanning?
Wearing sunscreen, lotion, or any kind of other product with SPF while tanning is essential to protect your skin from harmful sun rays. The ideal SPF level to use for tanning depends on a few factors, like skin type, the amount of time you plan to spend, and how intense the rays are.
Generally, SPF 15 or higher is recommended for tanning and especially if you're fair-skinned. It's crucial that you wear sunscreen whenever you go out because it is best for healthier skin.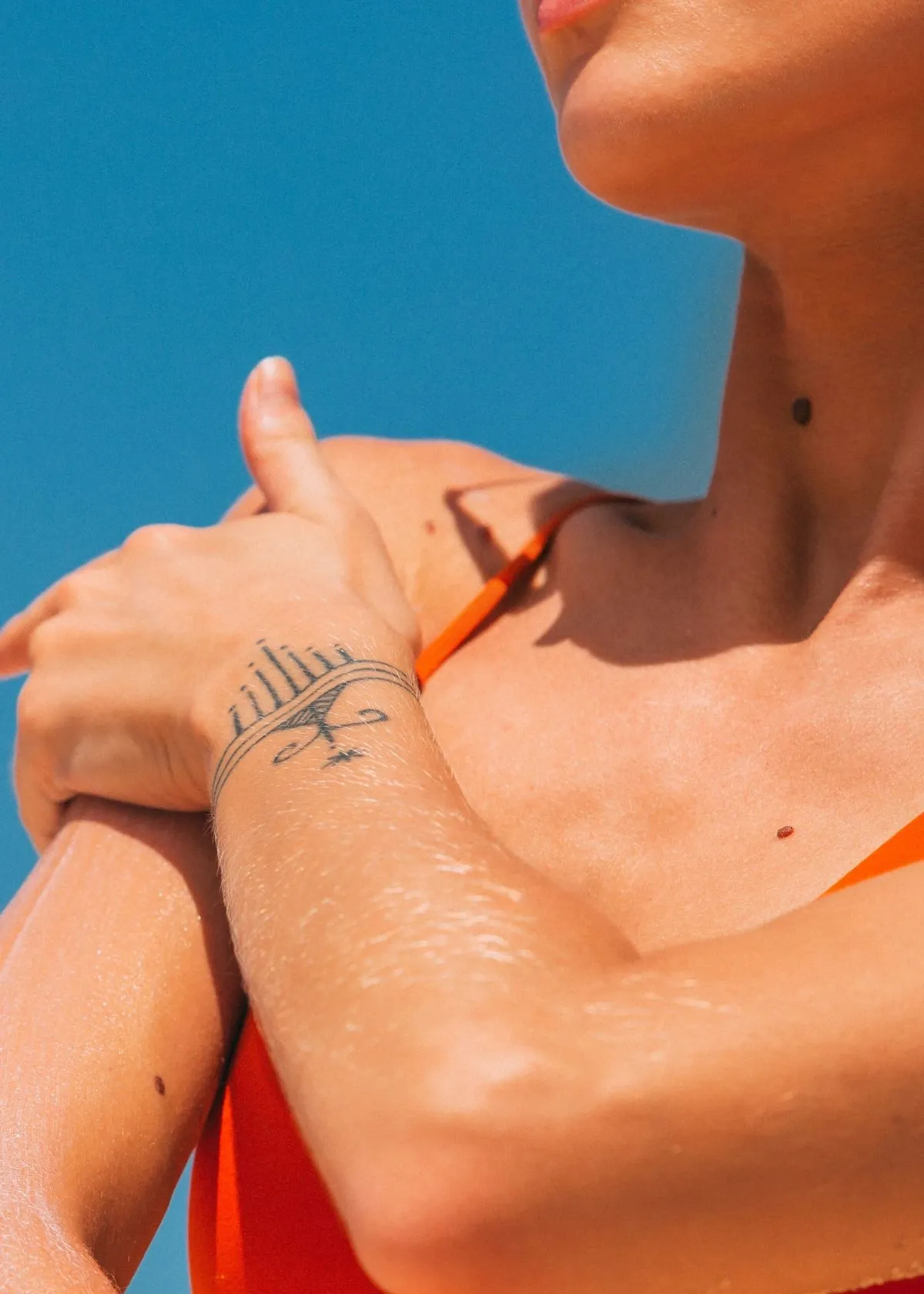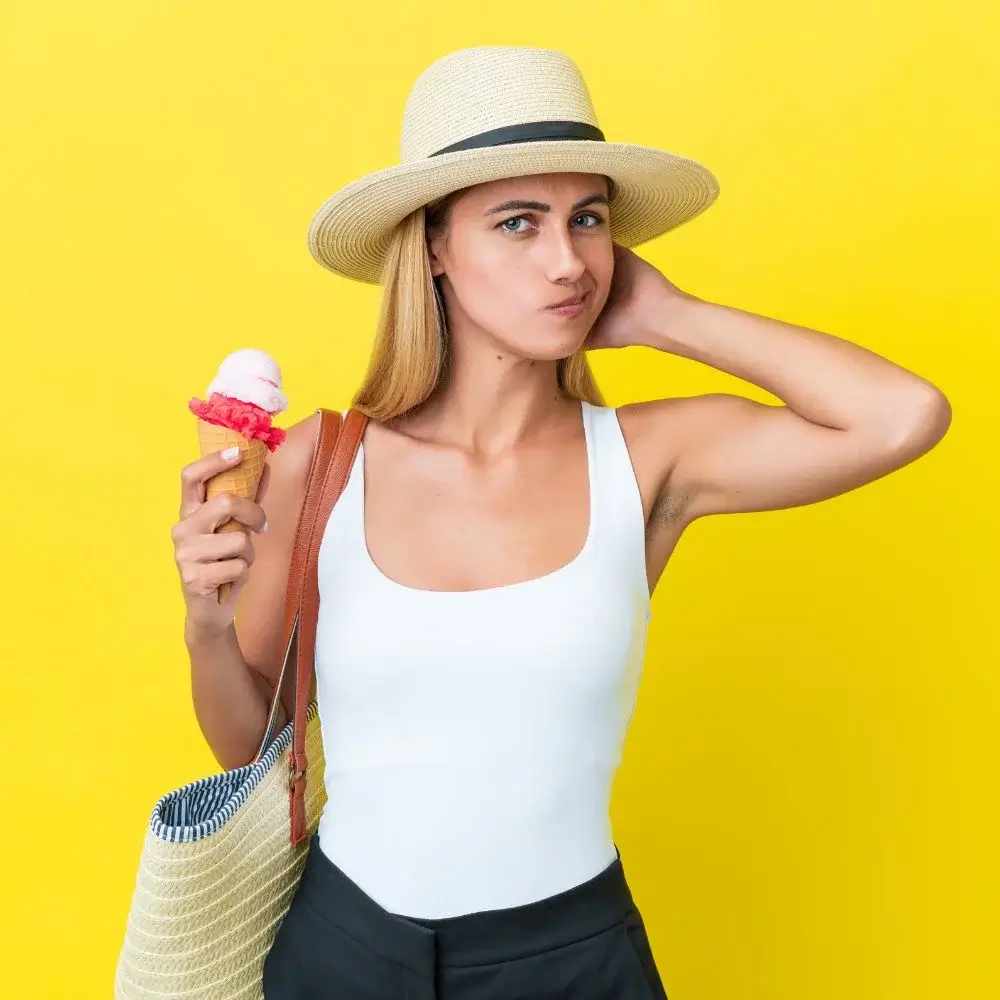 Can I still achieve a tan while using SPF protection?
Absolutely yes! Using a water-resistant, broad-spectrum SPF lotion or sunscreen protects your sensitive skin from harmful (ultraviolet) UV rays while allowing you to achieve a beautiful tan.
Just remember to keep your skin hydrated and reapply sunscreen or suntan lotion regularly for higher protection. Look for a multi-action formula that combines antioxidants, moisturizing oils, and other natural ingredients to help nourish your skin and protect it from the sun.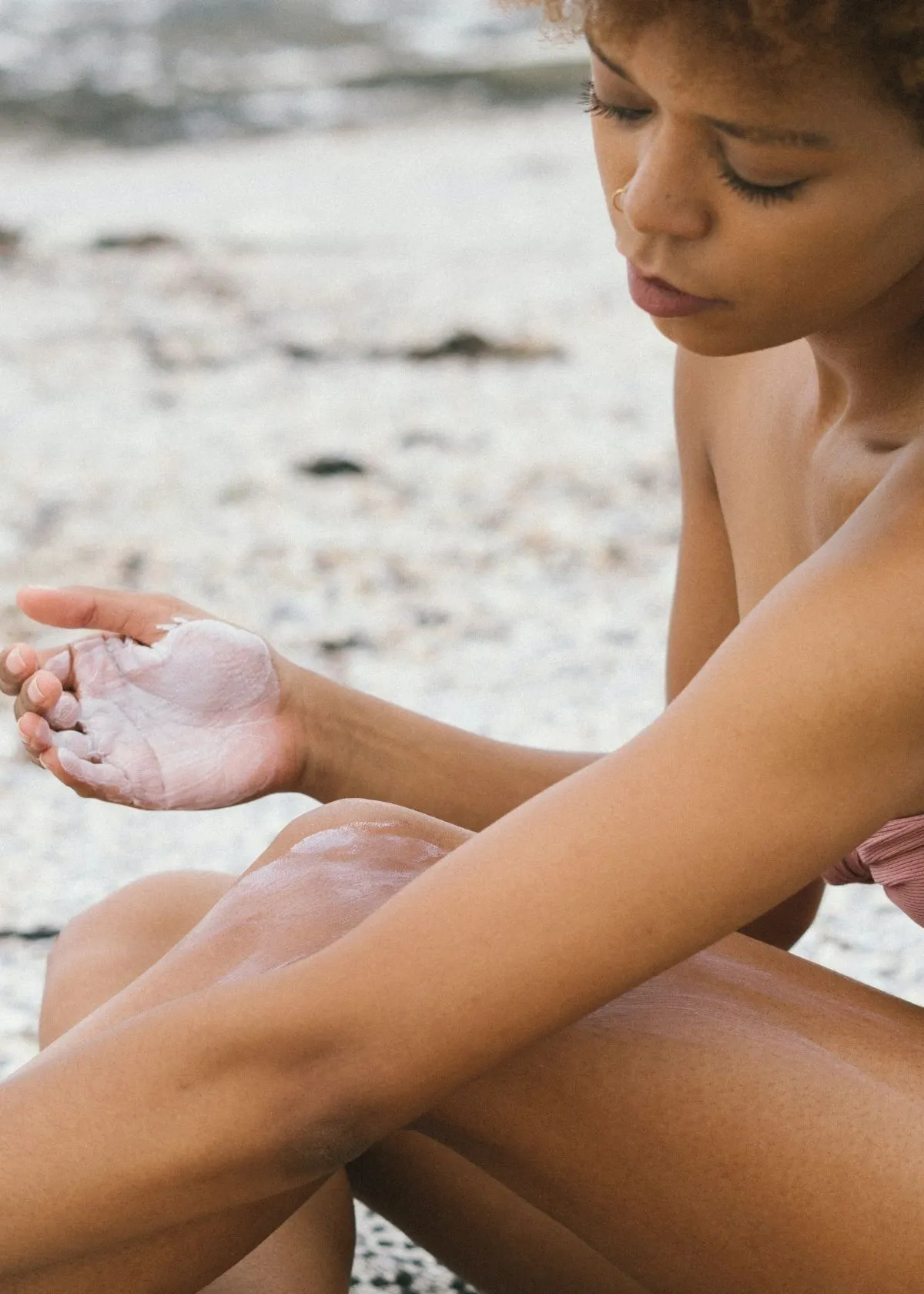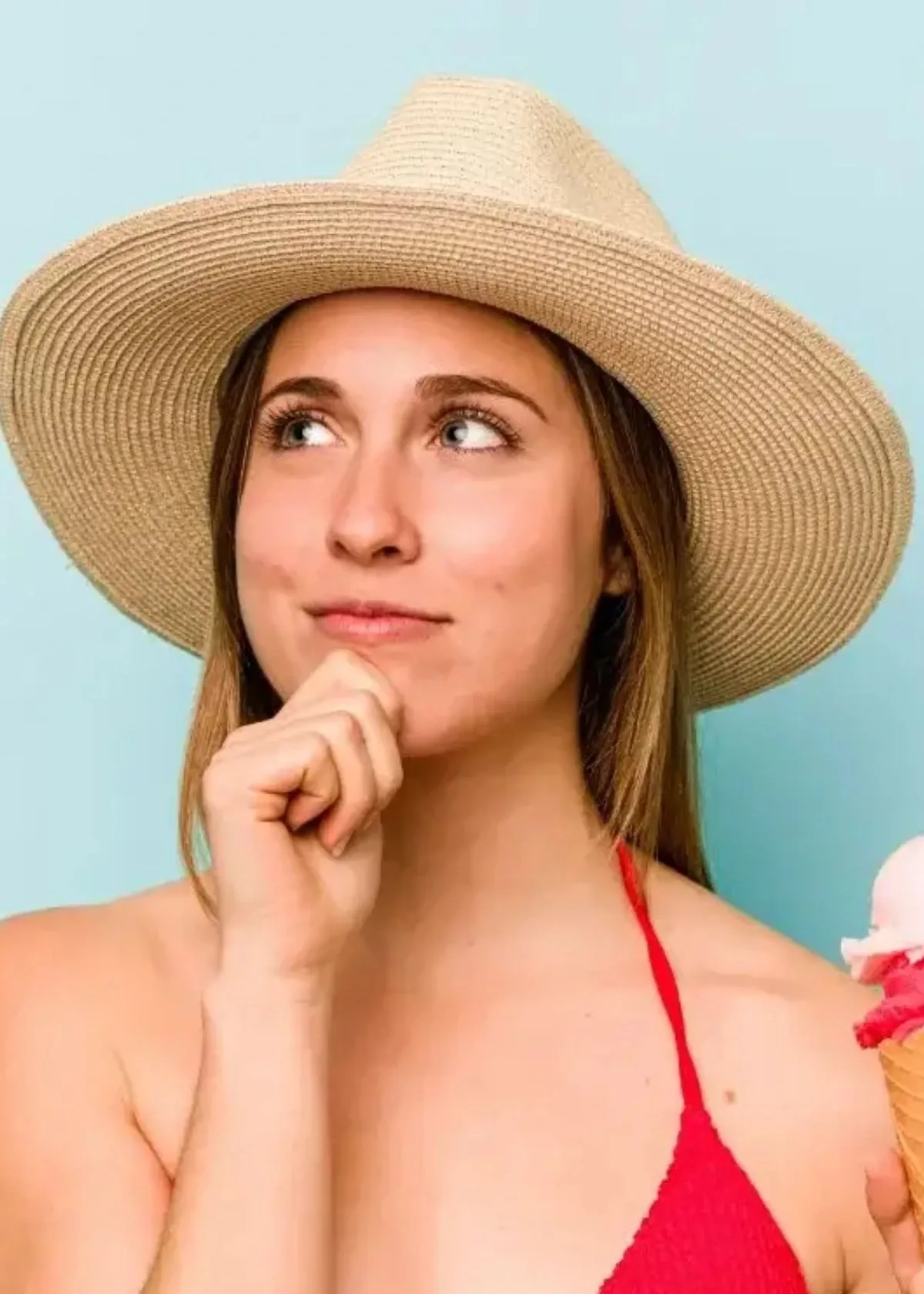 How often should I reapply sunscreen while tanning?
To protect your skin while achieving a golden tan, reapply sunscreen frequently every two hours or more if you're swimming or sweating. Look for sunscreens with ingredients like aloe vera, vitamin E, and zinc oxide, or try exotic island botanicals. Don't forget to apply sunscreen with a suitable SPF for your skin type, and consider adding a dash of coconut oil for hydration.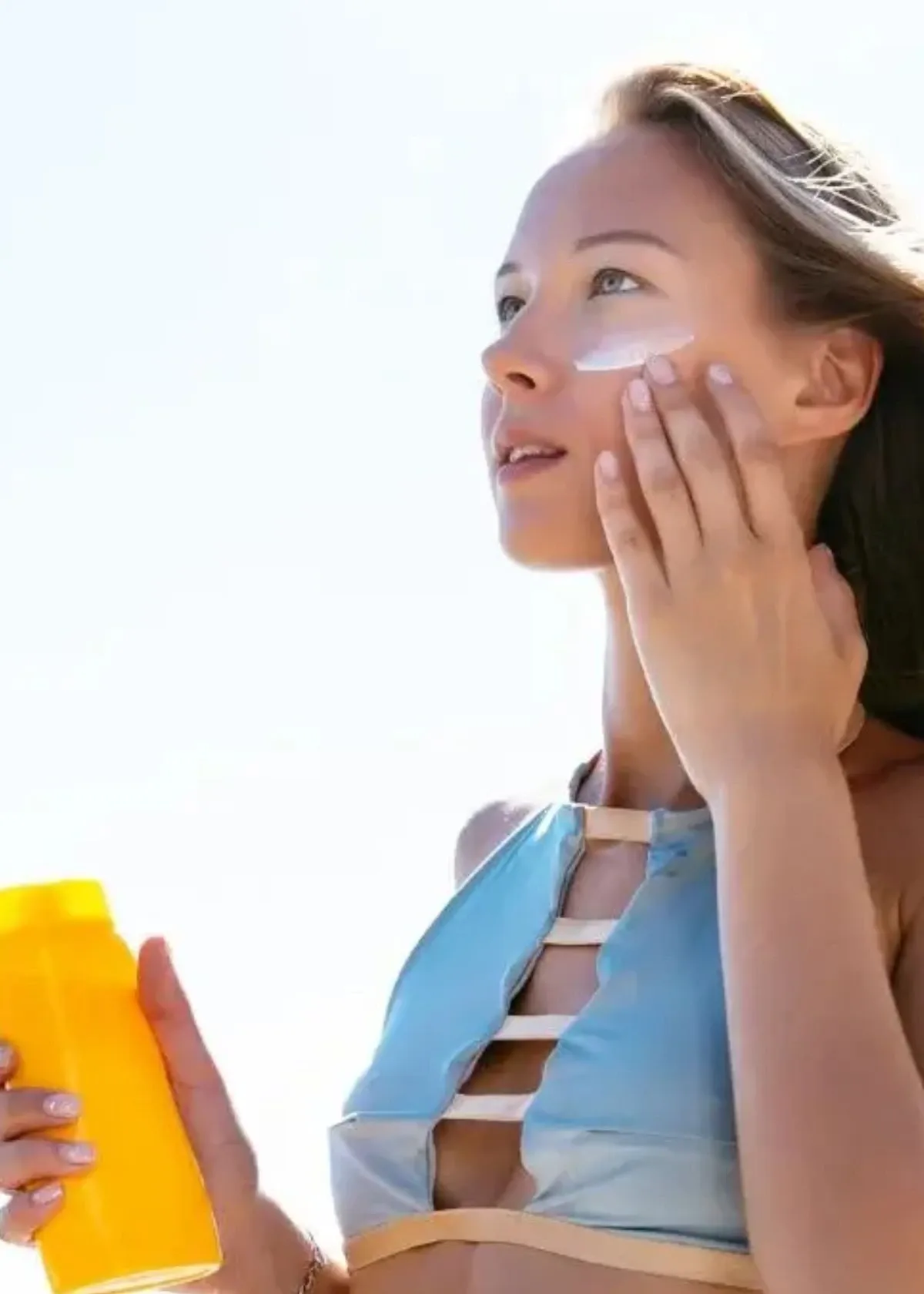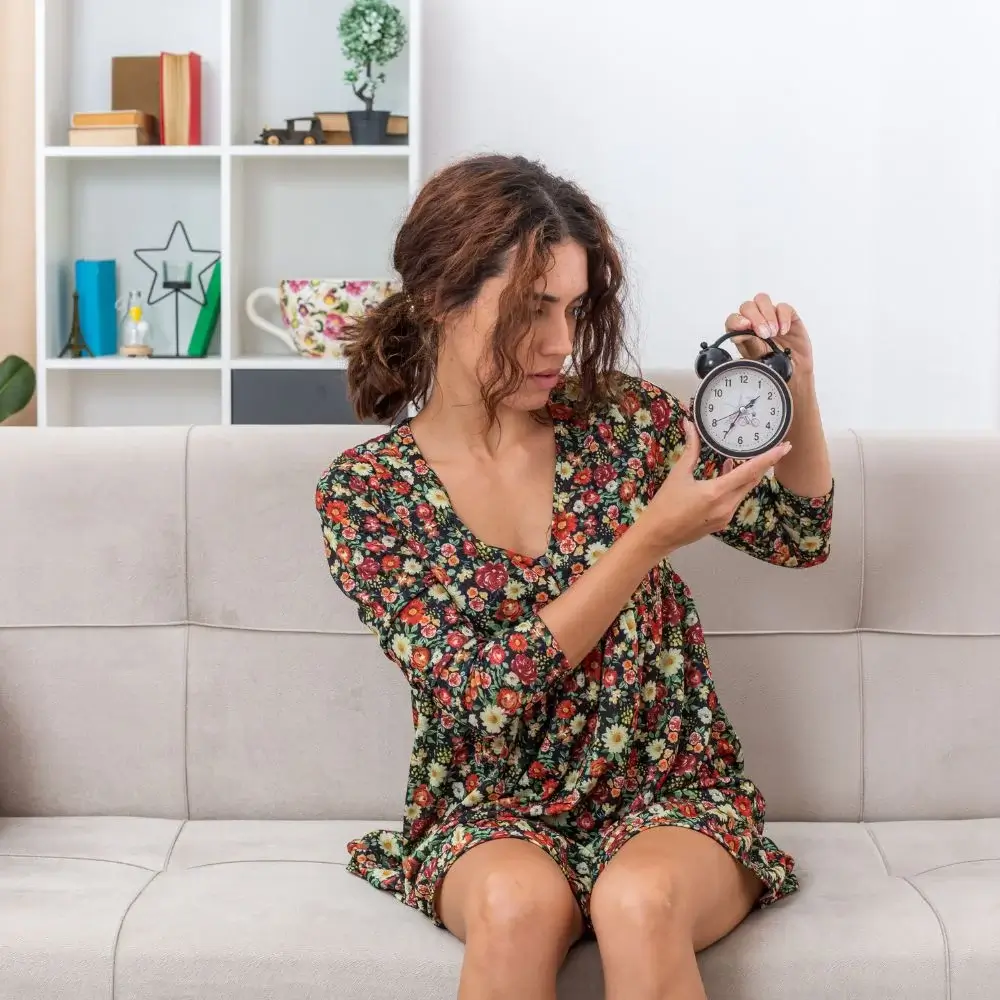 Can I use tanning oil with SPF protection for tanning?
Yes, you can use tanning oil with an SPF of 15 or higher for a safe and even tan. Using sunscreen in conjunction with the oil will provide more protection from the sun's rays.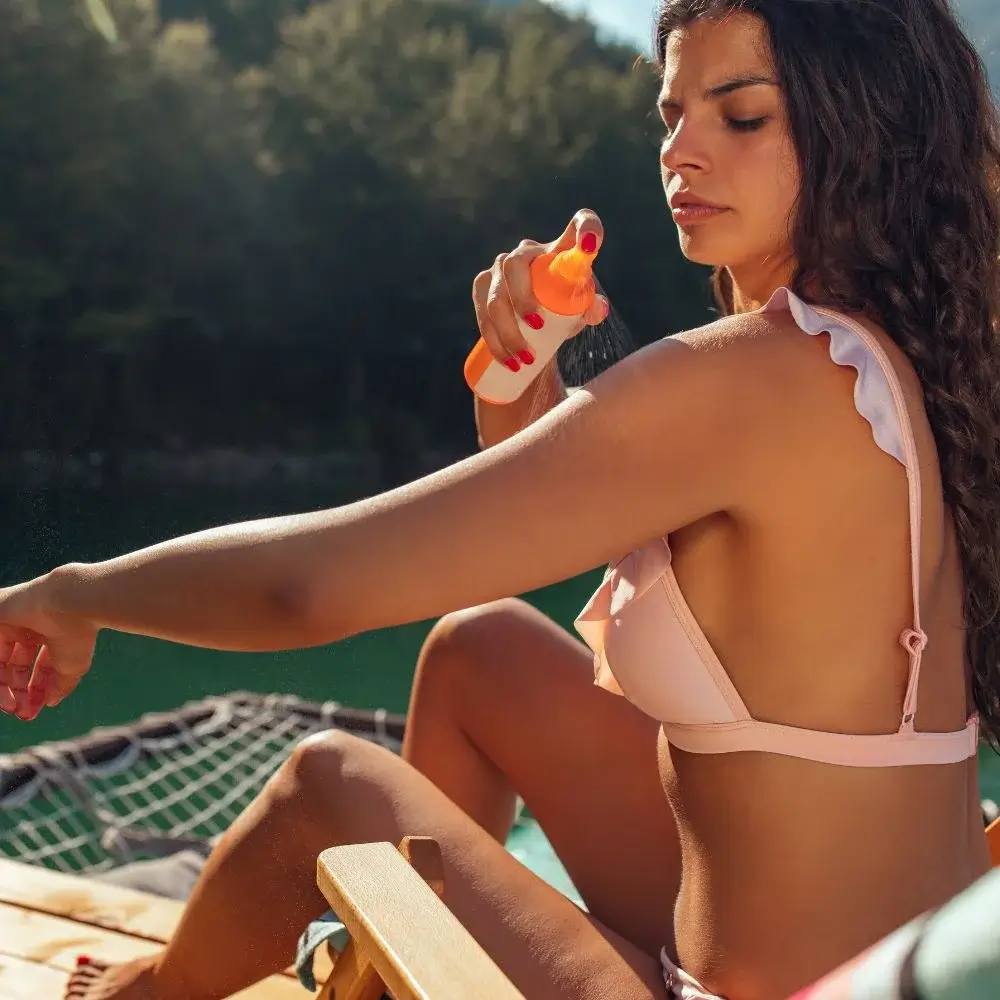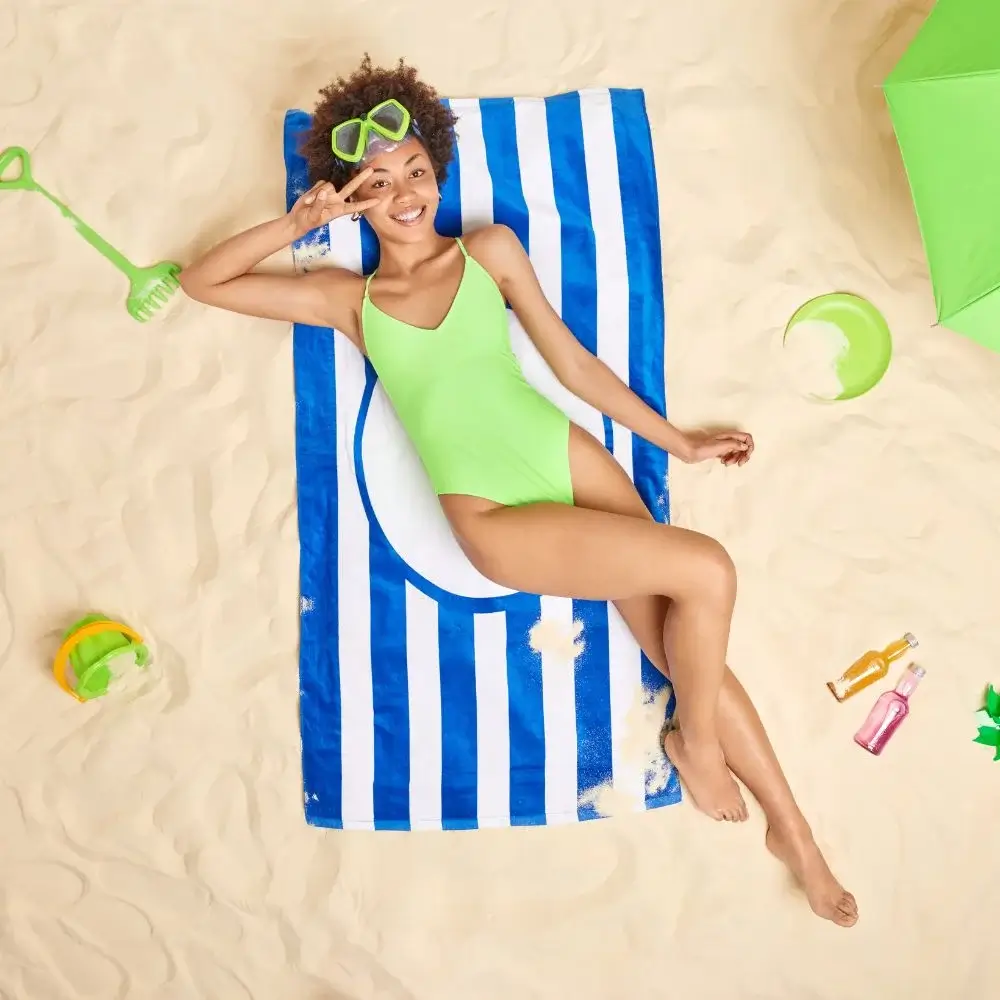 What is the best time of day for tanning with SPF protection?
If your goal is to tan quickly, safely, and effectively, the best time to tan is between 10 a.m. & 4 p.m. when the sun's rays are most direct and intense. To ensure maximum safety, drink a lot of water and use a product with SPF 15 to block the sun's harmful UV rays from your skin.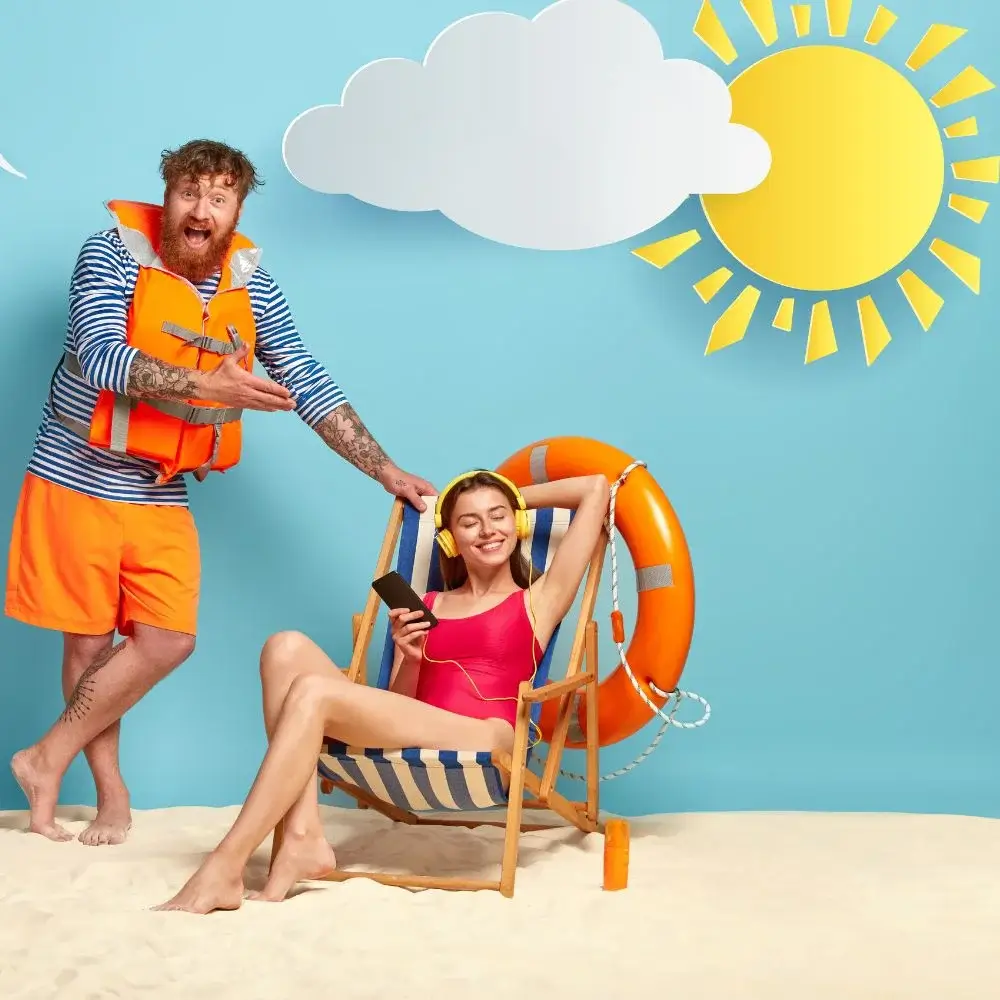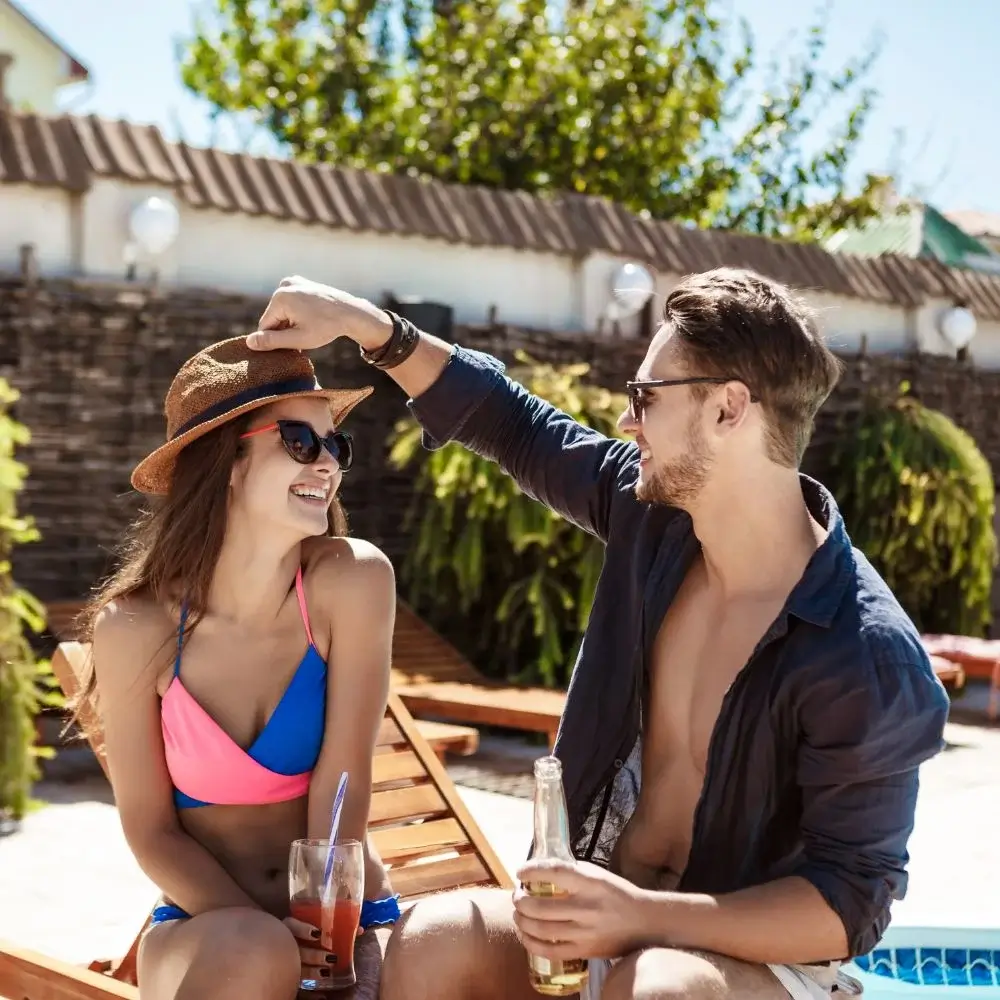 Top 3 Best SPF For Tanning:
When it comes to basking in the sun, weather conditions play a consequential role in determining the intensity of ultraviolet (UV) radiation we are exposed to. UV radiation is composed of UVA and UVB rays, both of which can have detrimental effects on our skin.
And if you are someone who always strives for that perfect sun-kissed glow while ensuring optimal protection for your skin, then you need to find the best SPF products for tanning.
The top 3 options that we listed above are all designed to make your tanning experience a delightful and sun-safe adventure. These best SPF superheroes not only shield your skin from those sneaky UV rays but also work their magic to give you that envy-inducing bronze hue.
Whether you are looking for tanning oil that contains SPF or a more traditional sunscreen lotion, these 3 products are sure to help you achieve your ideal tan without any sunburns. So what are you waiting for? Grab your favorite SPF product from our list today, and get ready to embark on a sun-soaked adventure that will leave you with a beautiful and healthy tan!