Hair is not just a strand of fibers; it's a statement about one's sense of style, self-confidence, and identity. Among the various types of hair, virgin hair stands as a symbol of authenticity and natural beauty. They are unaltered, undyed, and untreated locks that proudly showcase their innate elegance, texture, and shine.
When it comes to virgin hair, the health of your tresses should be a top priority. Many people often overlook the importance of hair care when dealing with virgin locks. To maintain the integrity and strength of your hair, you need to invest in an appropriate shampoo that will cleanse and nurture them without any damage.
However, with multiple types of formulas, brands, & claims flooding the market, finding the ideal shampoo that will be your raw hair's ultimate BFF can feel like searching for a rare gem in a sea of sparkles because not every bottle holds the secret to unlocking your hair's fullest potential. Do you need the best shampoo?
Don't worry; we have got you covered! We understand picking a bottle of shampoo that will truly cater to the unique needs of your virgin hair can be an overwhelming task; that's why we've taken it upon ourselves to sift through the multitude of options and handpick the top four high-performing shampoos for virgin hair.
Each of these best shampoos will not just cleanse your locks to perfection but also strengthen and nourish them from root to tip so that you can enjoy a crown of luscious, vibrant, and resilient hair without any worry.
Keep reading to learn more about our list of the top 4 best shampoos for virgin hair!
We have searched for the best, so you don't have to live with the rest. In order to serve you to the best of our ability and to keep our blog going, GarnesGuide may collect a share of sales or other compensation from the links on this page if you decide to buy. Each product was independently researched by our editors, and the reviews may have been edited for length and clarity.
How We Choose the Best Shampoo For Virgin Hair:
The shampoo is good for hair; it can help to clean the scalp, remove dirt and oil buildup, and even fight dandruff. However, it can also contribute to dryness, frizz, and hair damage if not chosen wisely. This is especially true for virgin hair, which deserves special care to maintain its natural beauty, vitality & shine!
Choosing the right shampoo for your virgin hair is crucial. It's not just about cleansing; it's about nurturing and preserving the integrity of each strand. With so many options available, it's easy to feel overwhelmed.
To help you in this important decision, we employed a meticulous and comprehensive approach to select the top 4 best shampoos for virgin hair. These shampoos are chosen because of their unique blend of real, natural ingredients that target the needs of virgin hair, such as nourishment, hydration, and protection.
Whether you have natural waves, curls, or straight hair, these shampoos will work harmoniously with your hair type to enhance its texture and amplify its natural radiance so you can look and feel your absolute best!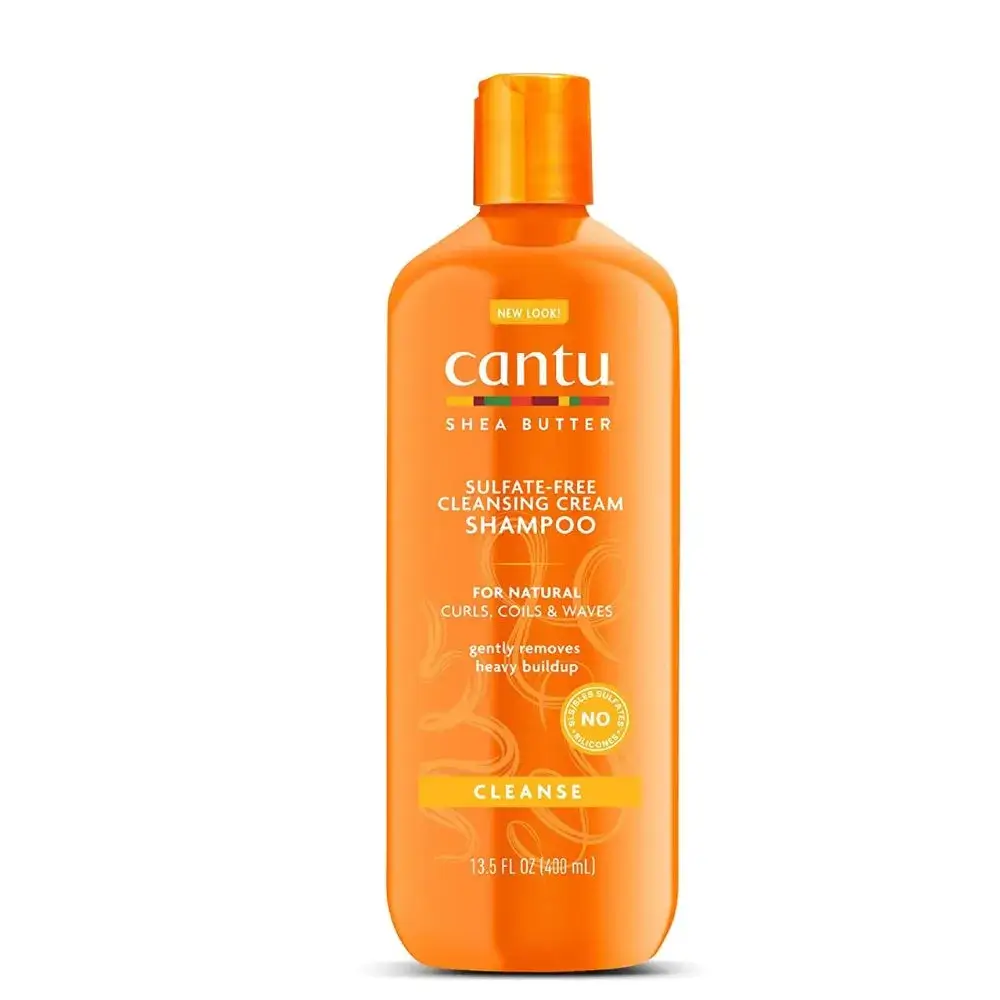 Best Cleansing Shampoo For Natural Hair
Cantu Sulfate-Free Cleansing Cream Shampoo
Check Price on Amazon
Why GG Loves It
Natural hair (whether wavy, curly, or coily) is the most glorious expression of individuality. It's a celebration of texture, a canvas for creativity, and a declaration of self-love. However, maintaining and enriching the beauty of these types can be difficult because they are more prone to breakage, dryness, and other issues.
If you're seeking a gentle shampoo that effectively cleanses natural hair without stripping it of essential moisture, then Cantu Sulfate-Free Cleansing Cream Shampoo is the perfect fit. This sulfate-free shampoo is only designed to help reduce product buildup and restore hair to its lustrous, natural, nourished state.
This shampoo is enriched with pure shea butter (the key ingredient) to help nourish and protect natural hair from breakage & fizziness. This skin superfood includes vitamins A, E & F, as well as essential fatty acids like linoleic and oleic acids that help to restore moisture, strengthen follicles and improve overall elasticity.
This natural shampoo by Cantu works with all hair types, but it's especially great for those with type 2 waves, type 3 curls, & type 4 coils to achieve their best hair days. It's a versatile sulfate-free formula that understands the unique needs of natural hair, making it one of the best cleansing shampoos on the market.
So if you truly want to unleash the full potential of your raw, natural hair and experience the joy of vibrant, healthy locks, then Cantu Sulfate-Free Cleansing Cream Shampoo is the best of the best solution for you!
What You Should Know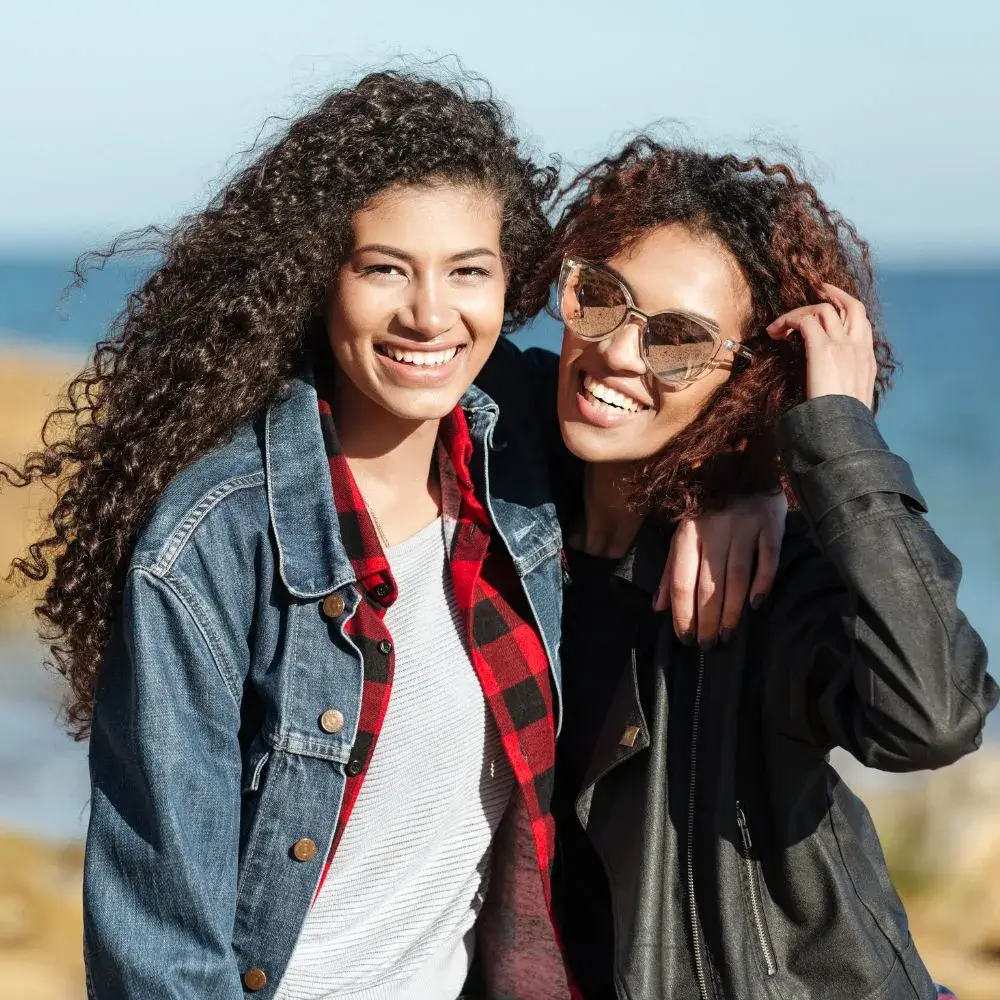 The Cantu Sulfate-Free Shampoo is not just the #1 shampoo on our top-rated list because of its ability to wash away heavy buildup and restore the natural beauty of your hair but also because of its devotion to quality & hair health that no other brand can match; it's a real game changer in the world of shampoos.
It is formulated with no harmful ingredients like mineral oil, parabens, SLS, sulfates, paraffin, propylene, silicones, or phthalates that can cause damage to your beautiful 100% natural mane. With Cantu, you get a shampoo that is gentle enough for everyday use and powerful enough to keep your hair looking its best.
This shampoo is also loaded with essential oils that further nourish and improve the texture of your hair and scalp. With its lightweight formula, it's easy to apply and rinse, leaving your hair feeling refreshed and revitalized after each use. You can use Cantu sulfate-free hydrating conditioner to get the optimum result!
Whether you have natural curls, coily hair types, or human hair weaves, this bottle is the key to unlocking your hair's full potential and taking you to new heights when it comes to achieving beautiful, healthy hair.
But the most sparkling part; this sulfate-free shampoo comes at a super low price and is also vegan and cruelty-free; this means you don't need to break the bank or compromise your ethics to get the best result.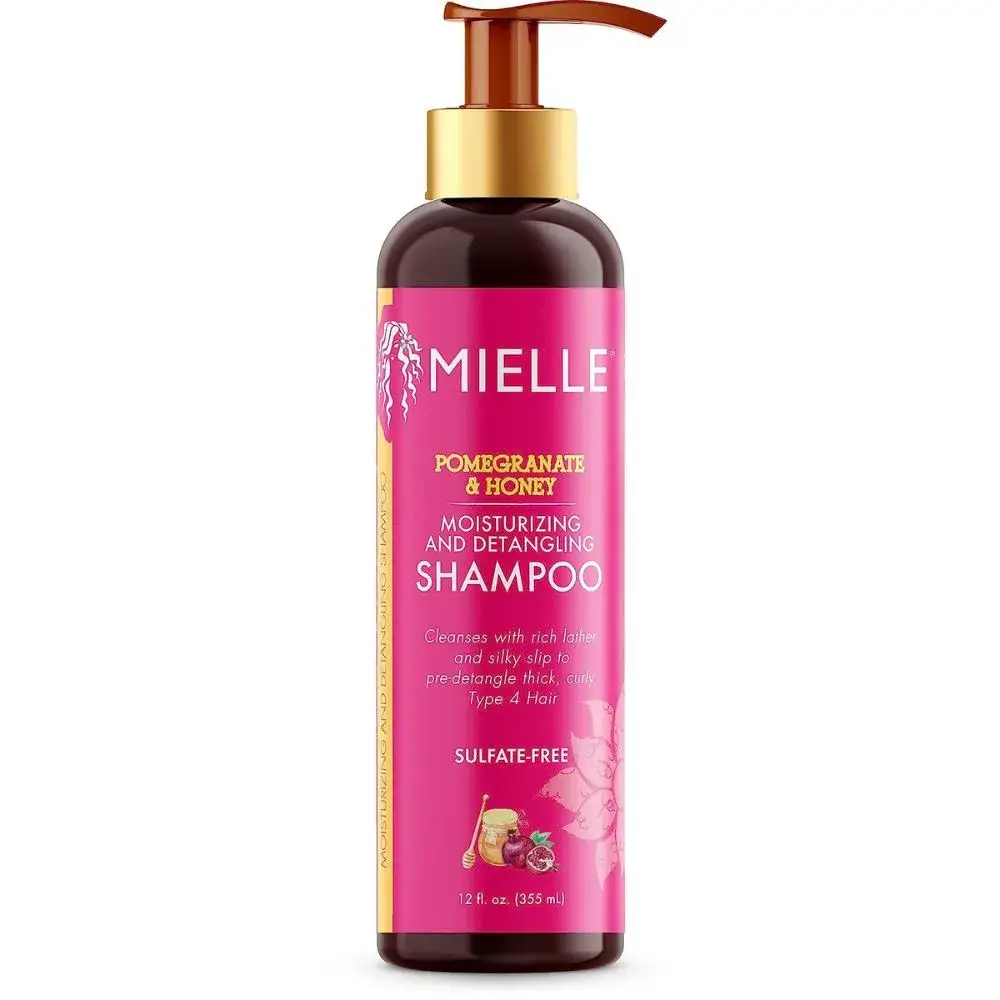 Best Cleansing Shampoo For Dry and Damaged Hair Type
Mielle Organics Pomegranate & Honey Moisturizing and Detangling Shampoo
Check Price on Amazon
Why GG Loves It
As time pass, our untouched hair can start to break and split. This is because the protective cuticles on our hair start to break down, leaving it feeling dry and brittle. Sunlight, pollution, heat styling tools, & even your own hair care routines can all contribute to this process which can ultimately lead to lifeless, damaged hair.
This detangling & moisturizing shampoo by Mielle Organics is specifically fused with powerful restorative ingredients that work wonders for damaged and dry hair. The Pomegranate & Honey formula is a luscious blend that not only cleanses your virgin hair but also infuses it with the nourishment and hydration it craves.
Pomegranate extract is a natural source of antioxidants that helps to fight off environmental damage caused by free radicals. The honey acts as a natural humectant that attracts and retains moisture, ensuring your hair stays hydrated and soft so that you can say goodbye to dryness and hello to silky smooth hair.
If you're tired of dealing with knots and tangles that seem impossible to tackle, this potent moisturizing shampoo's detangling properties are a game-changer. It gently smooths out knots and gets rid of tangles, making it easier to comb through the hair shaft. This shampoo quenches even the unruliest Type 4 hair!
Whether you have frizzy hair with a dry scalp, curly hair with excessive breakage, or wavy hair in need of hydration, this Mielle Organics shampoo is the most comprehensive solution for you to go with and try out!
What You Should Know
This weightless, nutrient-rich shampoo by Mielle Organics is an invigorating cleanser that will not only smooth & soothe your damaged or dry hair instantly but also provide them with long-lasting nourishment. It will leave your hair clean, conditioned, & exceptionally soft without weighing it down/dulling the strands.
This moisturizing shampoo also includes other powerful natural and organic ingredients such as babassu oil, silk protein, Flexuosa(buriti) fruit oil, wheat protein, and more to further enhance its revitalizing effects.
Babassu oil is known for its ability to deeply moisturize without leaving a heavy residue, while silk & wheat proteins work to strengthen and repair hair strands from the inside out. Like other best-moisturizing shampoos, this is also free from chemicals that can weaken your hair follicles & lead to long-term damage.
And with its sweet honey scent, this moisturizing shampoo offers a delightful sensory experience every time you lather up. Plus, it is super easy to use; just apply and lather the deep moisture cleanser, gently working it into your hair and scalp. For those with color-treated hair, this shampoo goes the extra mile.
Its deep-penetrating formula visibly improves hair texture and helps repair damage. After lathering, finger comb through your hair to ensure even distribution, then rinse and follow up with your favorite conditioner. The final result? Soft, manageable hair that's full of life & volume; simply, you should definitely give it a try!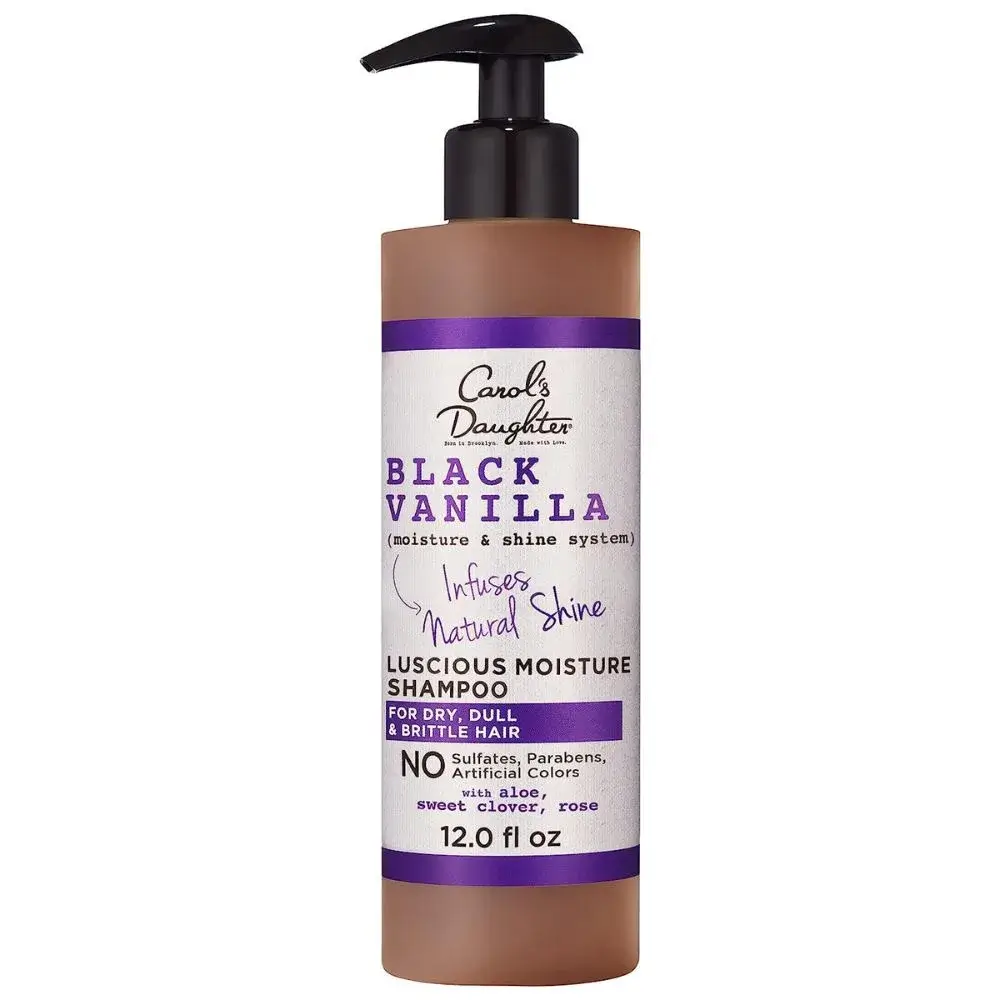 Best Shampoo For Curly, Wavy, & Natural Hair
Carol's Daughter Black Vanilla Sulfate Free Shampoo
Check Price on Amazon
Why GG Loves It
Are you tired of your clarifying shampoo that leaves your hair smelling like roasted peanuts? Do you need a shampoo that offers a "divine heavenly rich" smell and leaves your locks smelling amazing? If so, then the Carol's Daughter Black Vanilla Sulfate Free Shampoo is the most stunning solution for you to go with & try!
The thing that makes this hydrating shampoo the best choice for everyone (who loves odor-free hair) is its delightful scent of Vanilla and Lavender, which leaves your hair smelling divinely without overpowering it.
This shampoo is made for thin or thick natural hair types that are prone to dryness! It is blended with potent hydrating ingredients like shea butter, aloe vera juice, & rosemary extracts to help replenish and protect your hair from any potential damage that can be caused by daily heat styling/other styling methods.
Unlike any other clarifying shampoo or nourishing shampoo, this strengthening shampoo gently cleanses and restores moisture without adding weight to textured hair, so you can enjoy a clean, soft, and healthy scalp without worrying about any dryness, which can be quite a common issue with regular shampooing.
In a nutshell, Carol's Daughter Black Vanilla Sulfate-Free Shampoo is the epitome of hair care opulence. It's more than a shampoo; it's an aromatic journey that pampers your hair with the grace/elegance it deserves.
What You Should Know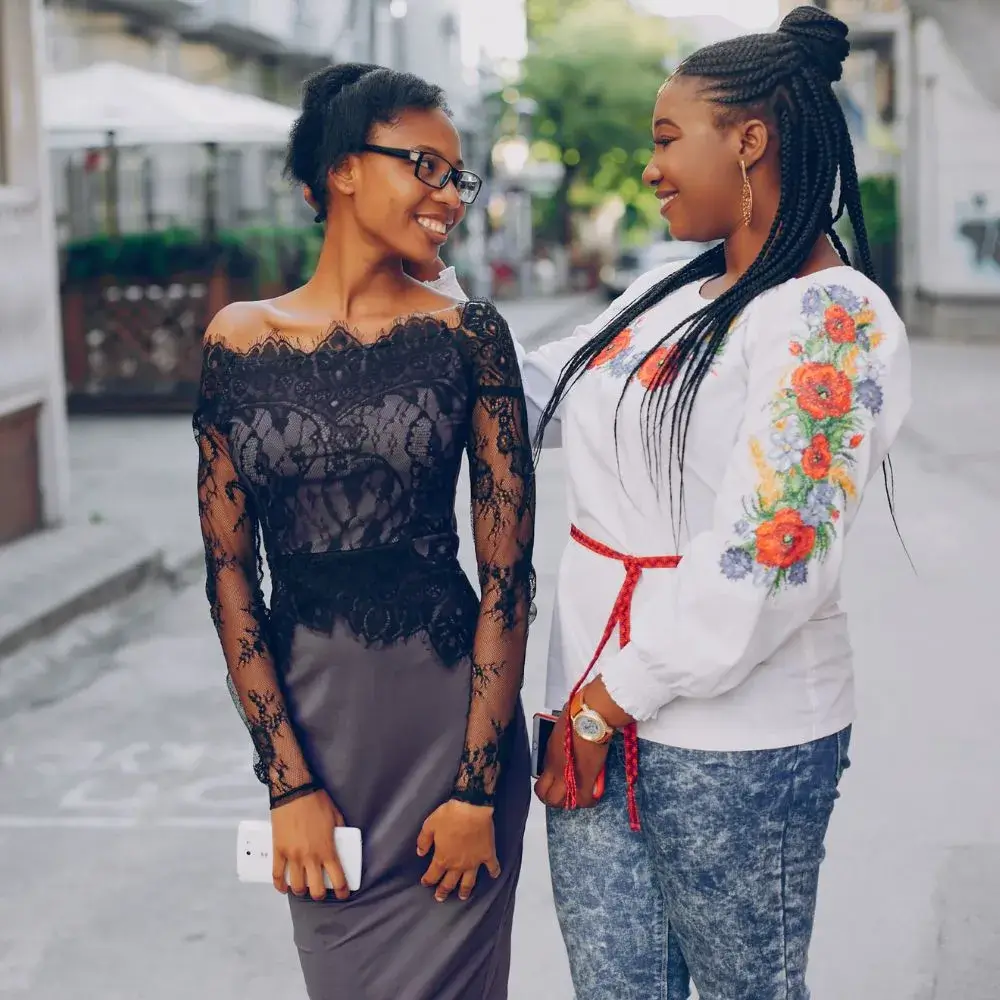 Lisa (also known as Carol's Daughter) is the founder of this incredible & popular hair care range. At Carol's Daughter, they are passionate about natural ingredients and pay close attention to each product, ensuring that the range is as effective and clean as possible so that it can provide you with the best results.
This shampoo is 100% sulfate-free, silicone-free and paraben-free! It does not contain any synthetic dyes or fragrances whatsoever and is gentle enough for everyday use. In addition to this, it's also cruelty-free and safe for color-treated hair, so you don't have to worry about it damaging your precious hair color.
However, most importantly, this shampoo is formulated with natural hair in mind! Whether you have type 4c hair that's prone to dryness and damage or type 3a or 2b hair that needs more definition, Carol's Daughter Sulfate-Free Shampoo is just what you need to nourish your curls and keep them looking healthy & vibrant.
It is also perfect for other hair types like fine hair, thin hair, dry hair, oily hair, and coarse hair type. To use it, gently massage it into your wet hair and scalp and rinse thoroughly to reveal incredibly clean and soft hair.
So what are you waiting for? Pick this luxurious shampoo by Carol's Daughter today and treat your natural hair to the care it truly deserves. Your journey to beautiful, shiny, fragrant, and healthy locks starts here!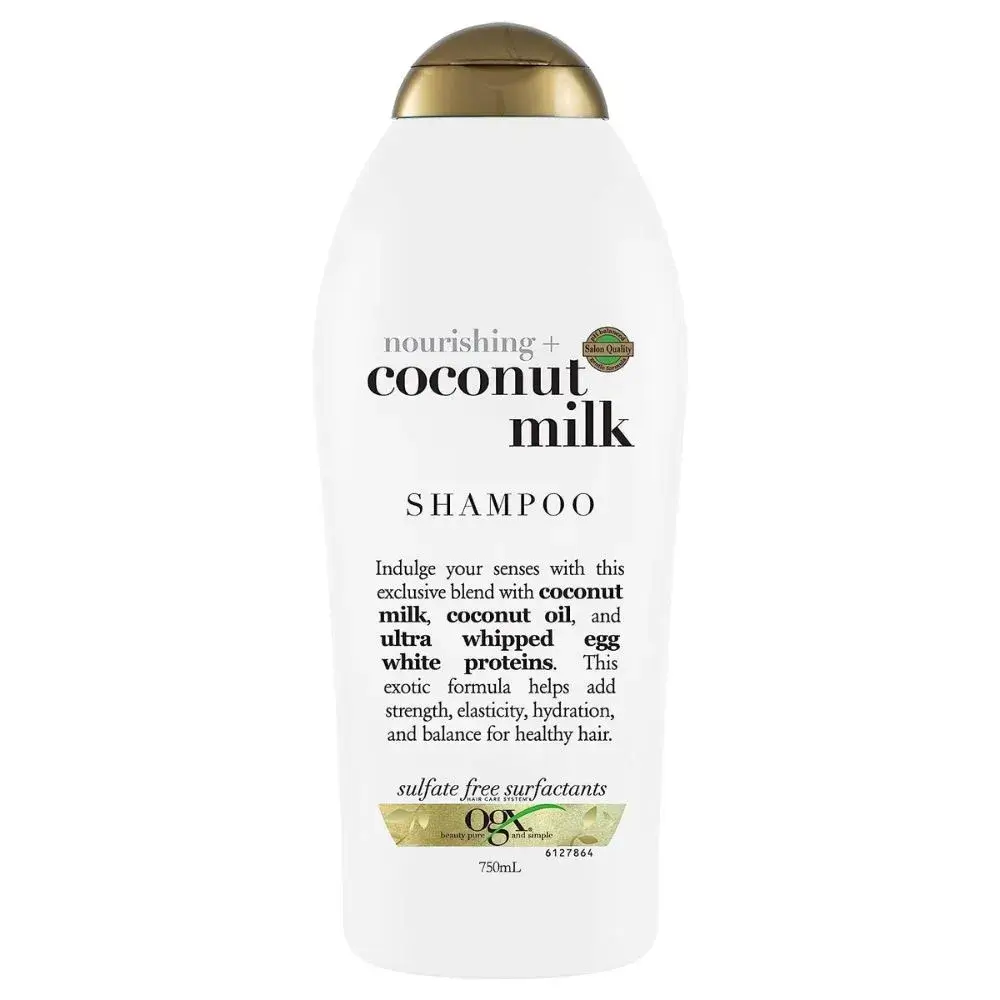 Best Shampoo For Strong & Healthy Hair
OGX Nourishing + Coconut Milk Moisturizing Shampoo
Check Price on Amazon
Why GG Loves It
If you are looking for a shampoo that will not only cleanse your hair but also provide it with the essential hydration and strength it needs, then the OGX Nourishing + Coconut Milk Shampoo is the ultimate choice to consider; it's the spectacular choice for those who want to keep their hair looking and feeling healthy.
The OGX Nourishing shampoo is like a tropical vacation in a bottle that will leave your natural hair feeling softer, smoother, and full of shine. It is infused with coconut milk, whipped egg proteins, and coconut oil!
Coconut milk works to nourish and moisturize the hair from root to tip, while egg proteins help lock in that moisture. Coconut oil is one of the most powerful natural oils, and it helps to keep the hair healthy & strong.
The fusion of these three ingredients makes this product your one-stop shop for a nourished and healthy scalp. The OGX shampoo is great for all hair types, textures, and curl patterns; it helps to create more manageable locks that are easy to style without compromising on the natural bounce and shine of your hair.
The pleasant coconut scent will make showering an even more enjoyable experience, and you'll be sure to feel relaxed afterward. Whether you have fine hair, dry hair, thinning hair, thick hair, or wavy hair types, this shampoo is the absolute best solution to keep your 100% raw hair looking great and feeling even better!
To make the most of this nourishing experience, you can complete your hair care routine with the entire Nourishing + Coconut Milk Shampoo collection. Pair it with the Nourishing Conditioner & Hair Mask for an even more intense hydration and conditioning experience that will leave your hair looking vibrant & healthy.
What You Should Know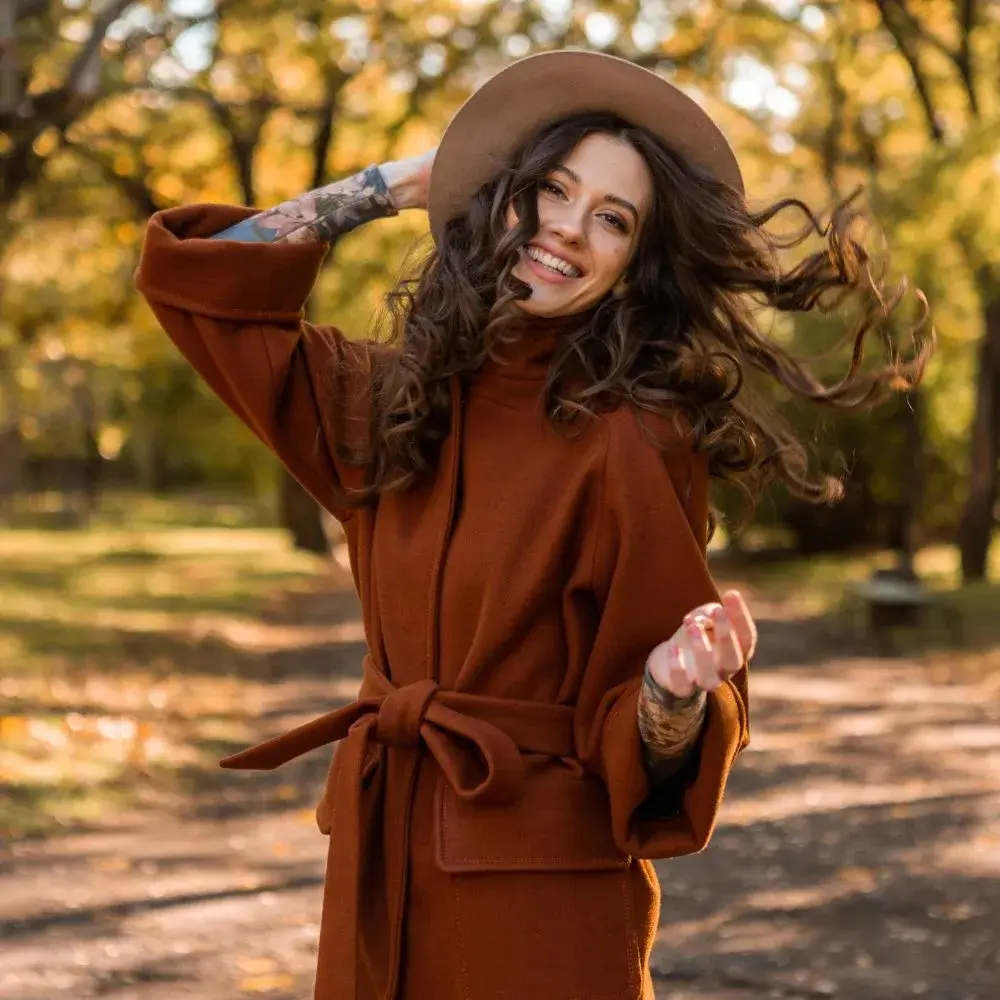 This creamy, nourishing shampoo by OGX is perfect for every age of lady! No matter if you are 18 or 80, the OGX Nourishing + Coconut Milk Shampoo is designed to cater to the diverse needs of all women. It is suitable for daily use and can be seamlessly incorporated into your existing hair care routine with no worry!
Furthermore, OGX is a brand that values natural ingredients and strives to provide hair care solutions that are both effective and safe. This ideal shampoo is free from all sorts of nasty chemicals such as sulfates, surfactants, and parabens, making it a gentle option for those who only prioritize clean hair products.
The absence of these harsh chemicals ensures that your hair is treated with care and kindness, promoting its overall health and well-being. Plus, it's super affordable and comes in 25.4 fluid ounces, so you'll never run out of shampoo too soon. It's the best choice for those who value quality, affordability, & convenience.
Like other best shampoos, it does not include jojoba oil, tea tree oil, or aloe vera, but with its nourishing ingredients, it can effectively cleanse and promotes healthy hair growth to ensure that you look and feel amazing! So get it today and experience how wonderful it can be for your hair health. You won't regret it!
Here are Some FAQs to Help Guide you on Your Way!
A shampoo that is specifically formulated with raw or virgin hair in mind is one of the most essential items in your hair care routine. This type of shampoo helps keep your hair soft and manageable by providing the right balance of nourishment to help maintain a healthy scalp, as well as provide long-lasting moisture.
It also works to prevent breakage and split ends from forming for luxurious locks that look beautiful and feel great all day long. But why its curial to use a specific shampoo? Can one use any type of shampoo?
However, without knowing the specifics of your hair, it's impossible to get the best results possible. So to help you out, here are some of the most frequently asked questions (FAQs) that will guide you on your way:
Why is it important to choose a shampoo specifically for virgin hair?
If you have virgin hair, it's vital to choose a shampoo specifically designed to suit its unique needs. Virgin hair is not only more prone to breakage and split ends but also lacks essential oils that help keep it looking healthy and vibrant. Fortunately, the right shampoo can nourish your hair and help it retain its natural shine.
Here are some of the reasons why choosing a shampoo specifically for virgin hair is important:
1. It helps to protect your hair from damage and breakage.
2. It nourishes your oily scalp and locks in moisture.
3. It helps keep your hair looking and feeling healthy.
4. It reduces the risk of split ends and frizzy hair.
5. It helps seal essential oils that keep your hair vibrant and shiny.
6. It can help to maintain the natural texture of your virgin hair.
Can I use any regular shampoo on my virgin hair?
Yes, you can use it! However, you should use a shampoo specifically designed for natural/virgin hair types, as it will be better at maintaining your hair's natural oils and keeping it hydrated. Virgin hair can be more prone to damage if not cared for properly, so investing in a quality shampoo is always worth the money.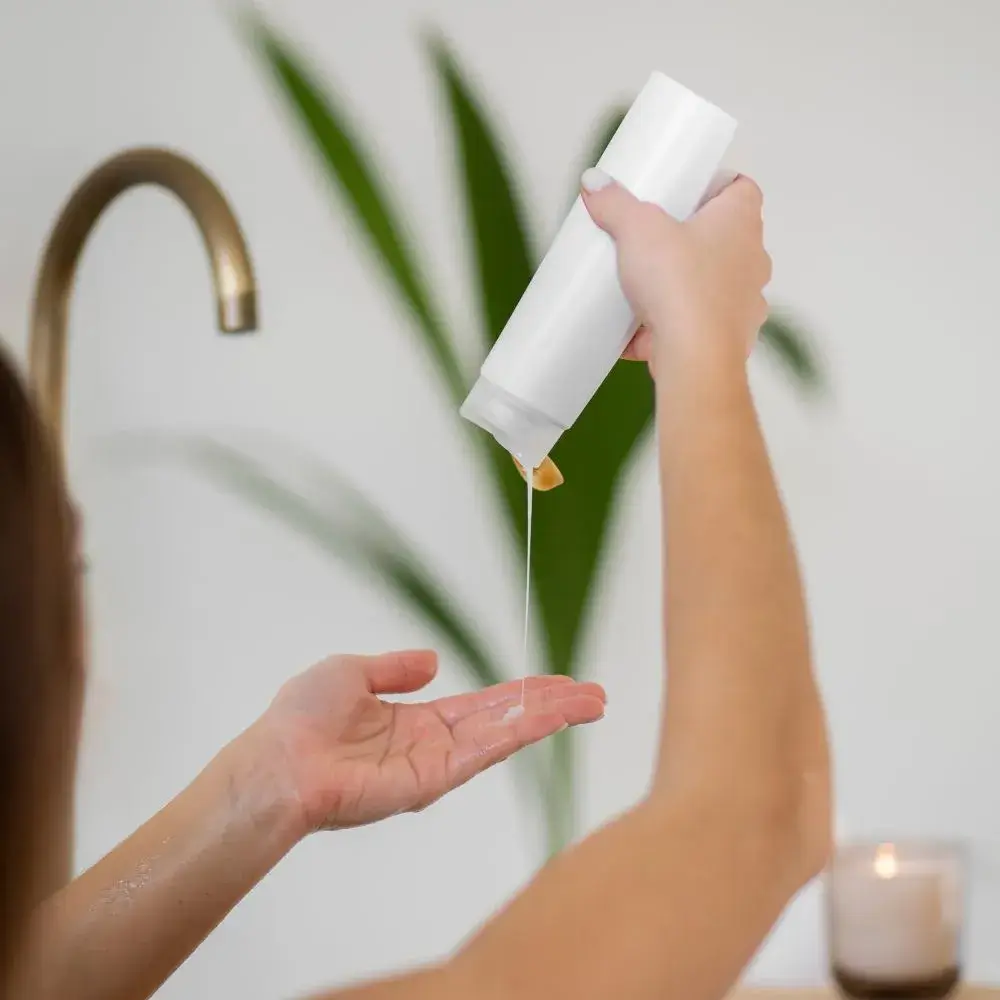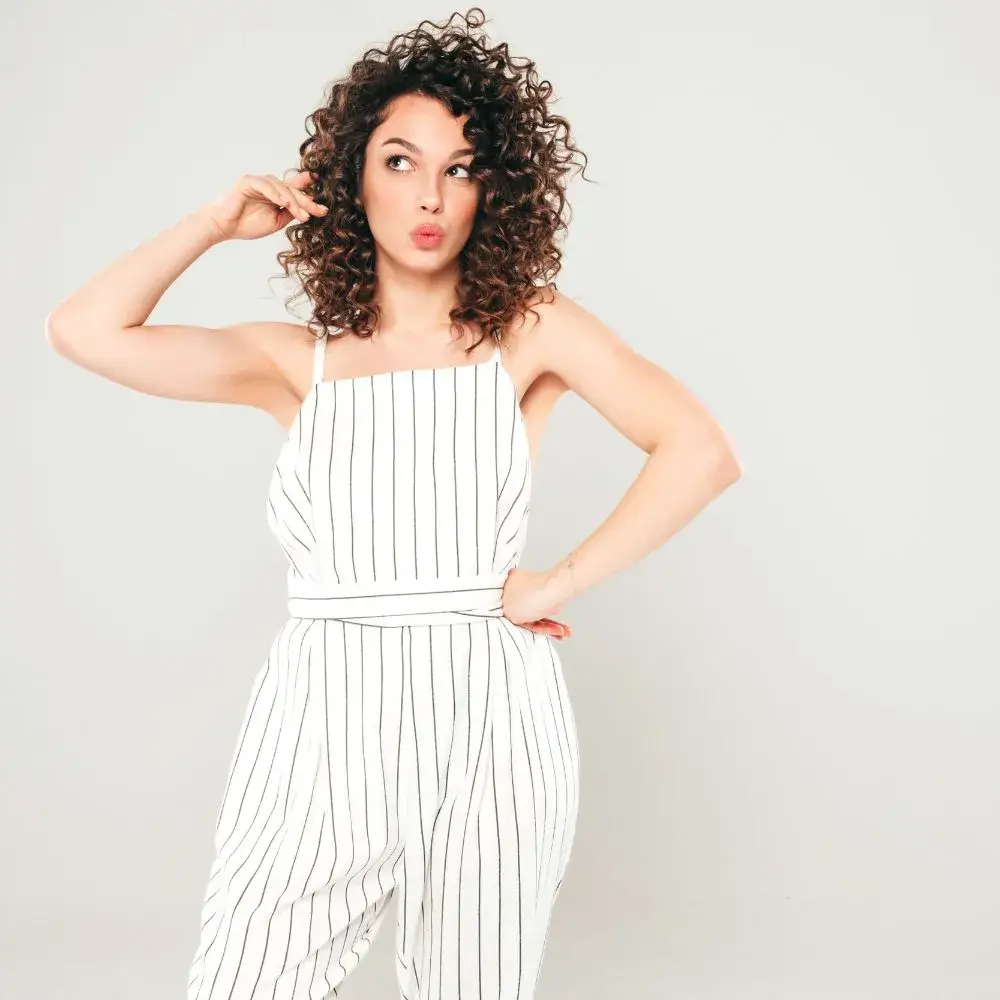 What should I look for in a shampoo for virgin hair?
Shampooing your virgin hair is an integral part of keeping it healthy and looking its best. When choosing a shampoo for your virgin hair, below are some of the most essential ingredients to look for:
1. Shea butter
2. Coconut oil
3. Argan oil
4. Glycerin
5. Vitamin E
6. Tea tree oil
7. Avocado oil
8. Natural plant extracts and essential oils such as lavender, rosemary, and peppermint.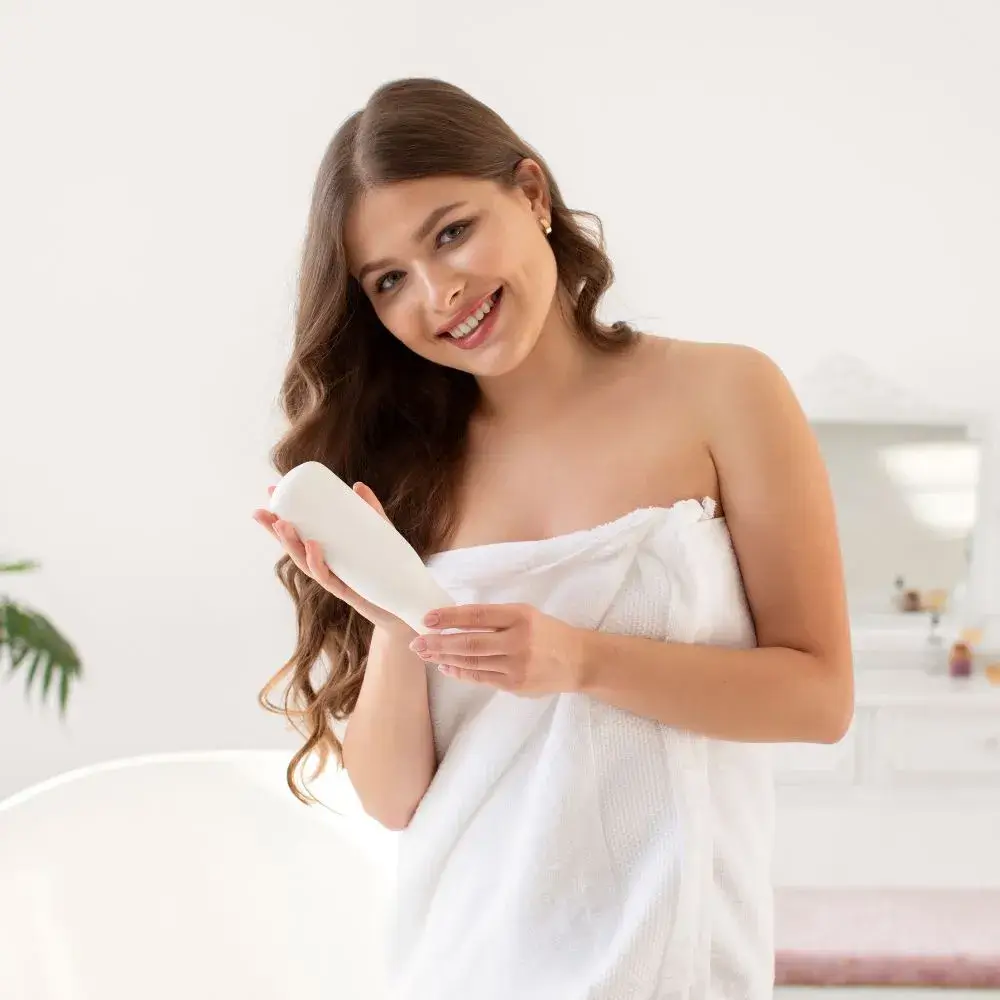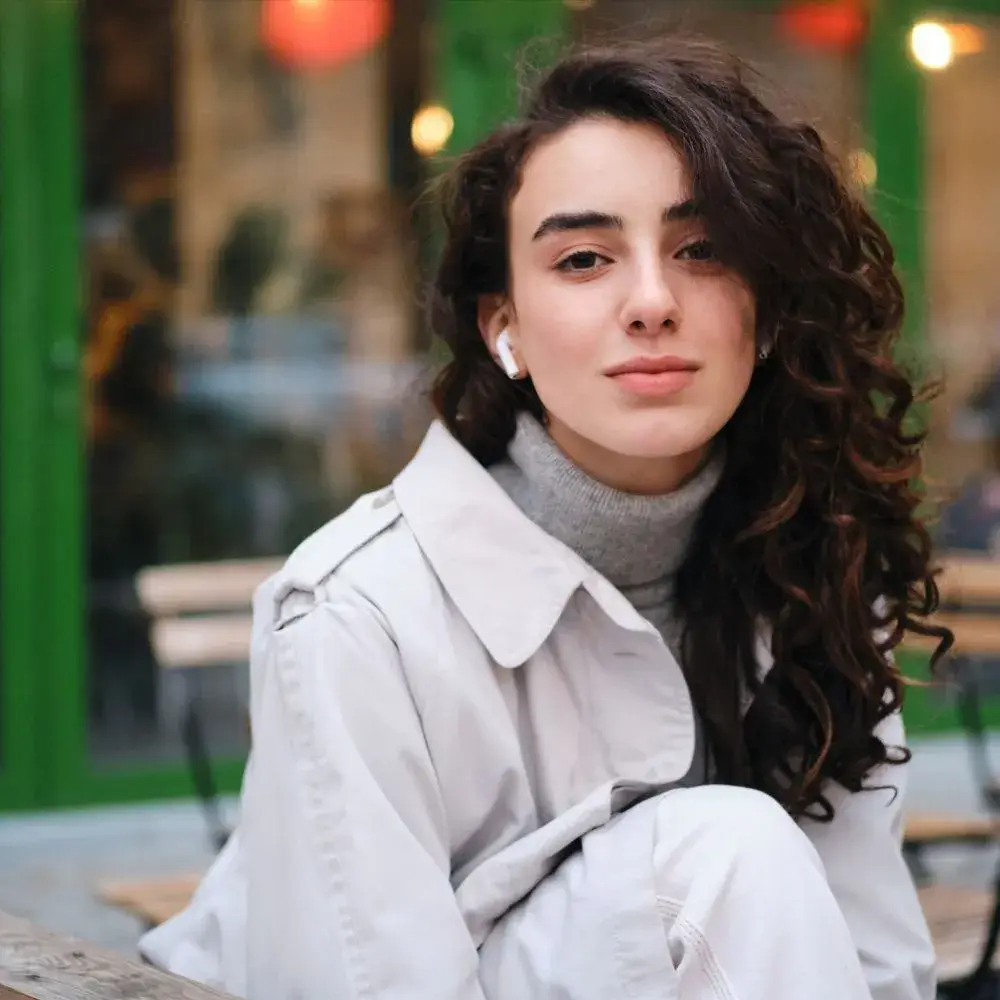 Can a shampoo for virgin hair help with hair growth?
Shampoos specifically formulated for virgin hair are a great way to help promote healthy hair growth. These shampoos are designed to nourish your scalp and hair, provide hydration to the hair follicles, and help protect strands from heat damage. They also contain ingredients known to stimulate hair regrowth, such as:
1. Biotin
2. Hyaluronic Acid
3. Amino Acids
4. Vitamin B6 and B12
5. Niacinamide
6. Natural oils like olive, coconut, or avocado oil
Using shampoo for virgin hair types helps to keep the scalp clean and healthy while providing essential nutrients to the hair follicles. This can lead to healthier and stronger hair growth that is more resilient to breakage. Plus, using shampoo for virgin hair helps create an environment where healthy hair can grow better by helping protect it from environmental damage like pollution, sun exposure, and heat styling tools.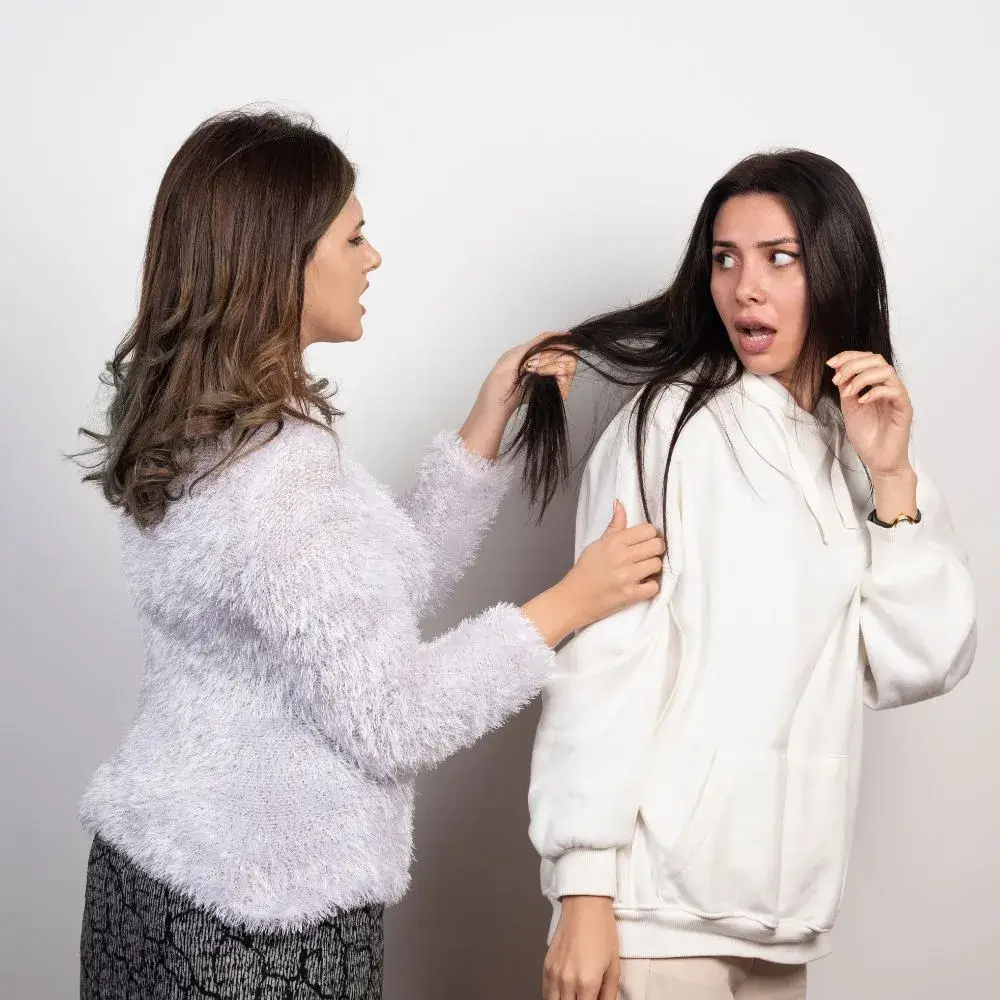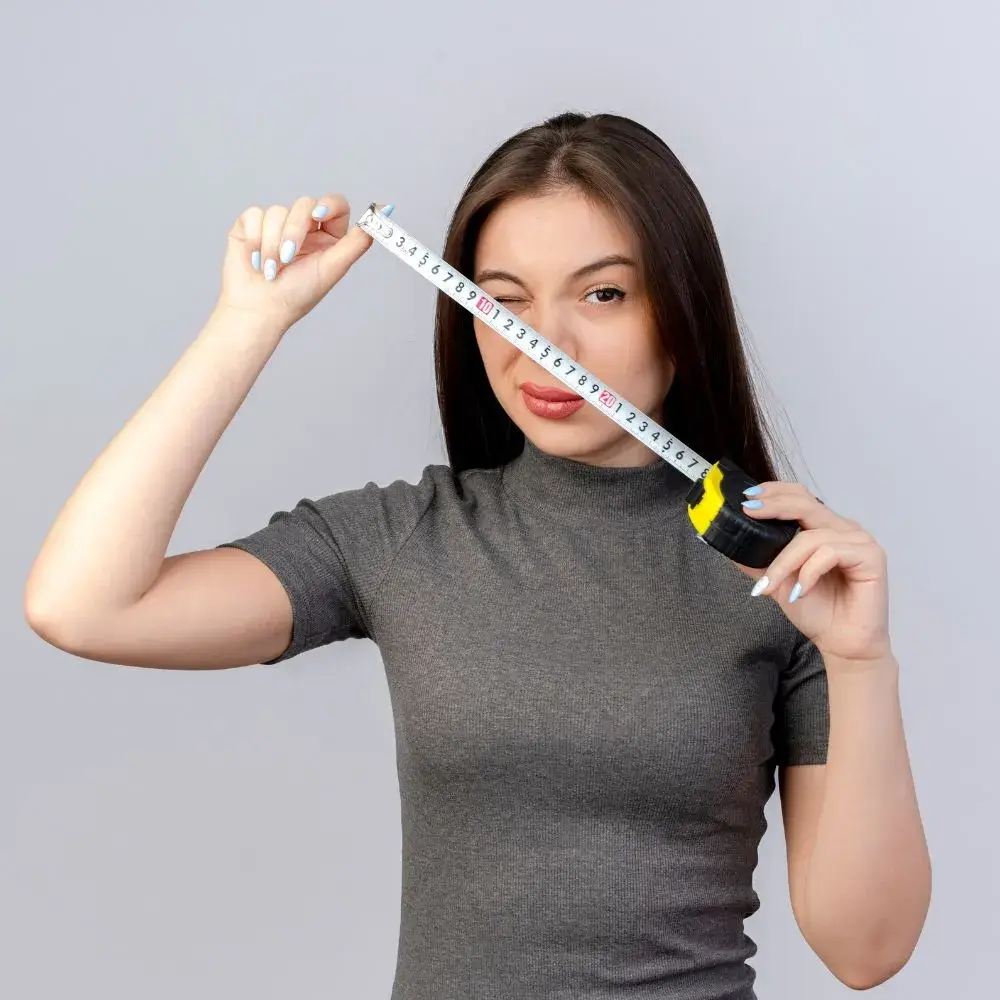 Best Shampoos For Virgin Hair: [To make a] long story short
Virgin hair is one of the most beautiful, untouched, and natural hair types that exudes an air of authenticity. If you are one of those with 100% raw human hair, then you're embracing the pure essence of your tresses.
Just like a blank canvas holds the potential for masterpieces, virgin hair showcases your natural beauty in its unaltered state. It's a celebration of individuality, a testament to the beauty that nature gifts us with. If you want to keep your locks looking their best, then you need to treat them with the right & gentle product!
The top 4 best shampoos that we have listed above are just like your artists' palette, each offering a unique formula to enhance and maintain your virgin hair's allure. These stunning shampoos are carefully curated to provide gentle cleansing and nourishment without stripping away your raw hair's natural vitality and shine.
They understand the essence of your untouched locks and work in harmony with them. Whether you're seeking to preserve the lusciousness of your natural waves or the silkiness of your straight strands, these shampoos will help you achieve the perfect balance so that your unprocessed human hair can look its best.
So, don't wait any longer and pamper your virgin hair with the finest shampoos from our top-rated list! With these products at your disposal, you can easily maintain and enhance the beauty of your luscious raw locks.