Ready to find your flawless complexion?
Whether you're looking for a full face of coverage or something to quickly conceal blemishes, there's an organic concealer out there for everyone. With so many colors and textures on the market, it can be hard to know where to start – that's why we have compiled a comprehensive guide designed just for you! Learn more about long-lasting, layerable formulas and clean beauty brands that are committed to giving back.
With this essential guide in hand, it will be easy for you to look fabulous without compromising your health. Find products free of synthetic colors, fragrances, and potentially harmful chemicals such as parabens or phthalates. Get ready to take back control of your beauty routine and discover what works best with your skin type!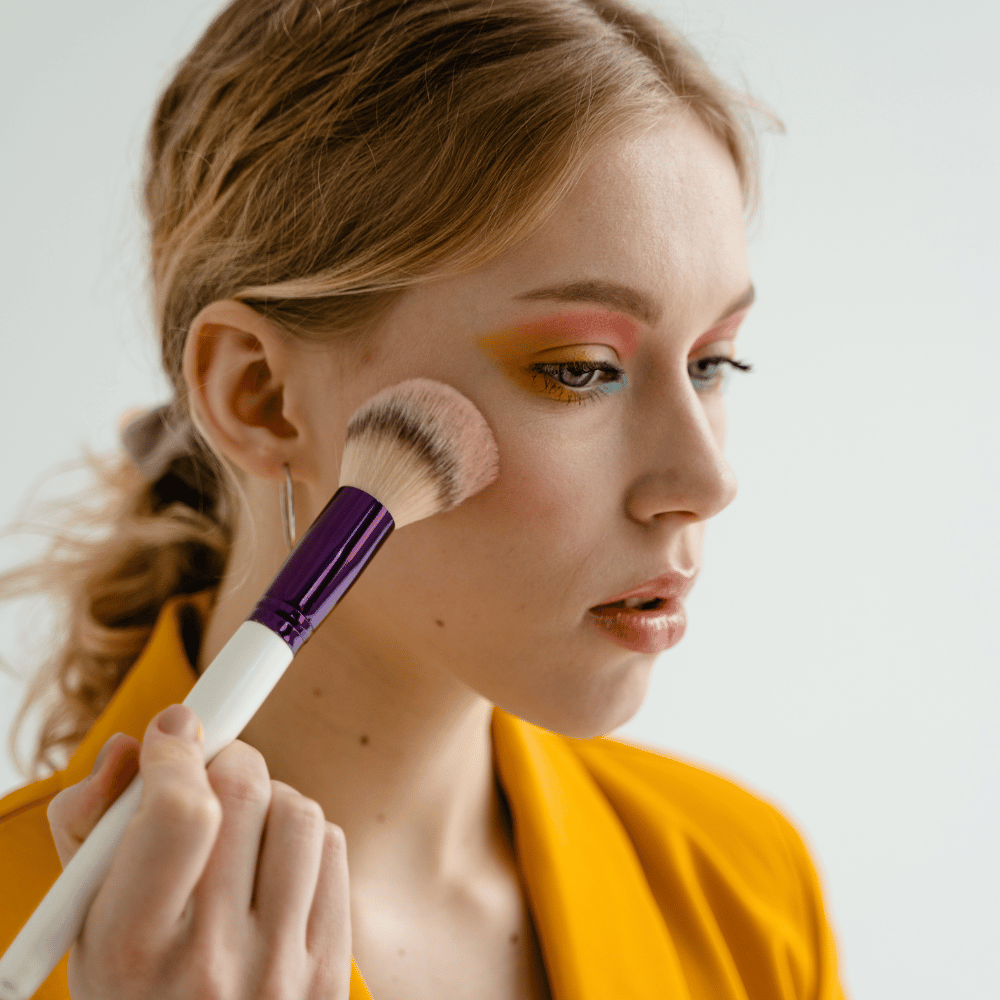 Discover the perfect organic concealer today by reading our comprehensive guide!
We have searched for the best so you don't have to live with the rest. In order to serve you to the best of our ability and to keep our blog going, GarnesGuide may collect a share of sales or other compensation from the links on this page if you decide to buy. Each product was independently researched by our editors and the reviews may have been edited for length and clarity.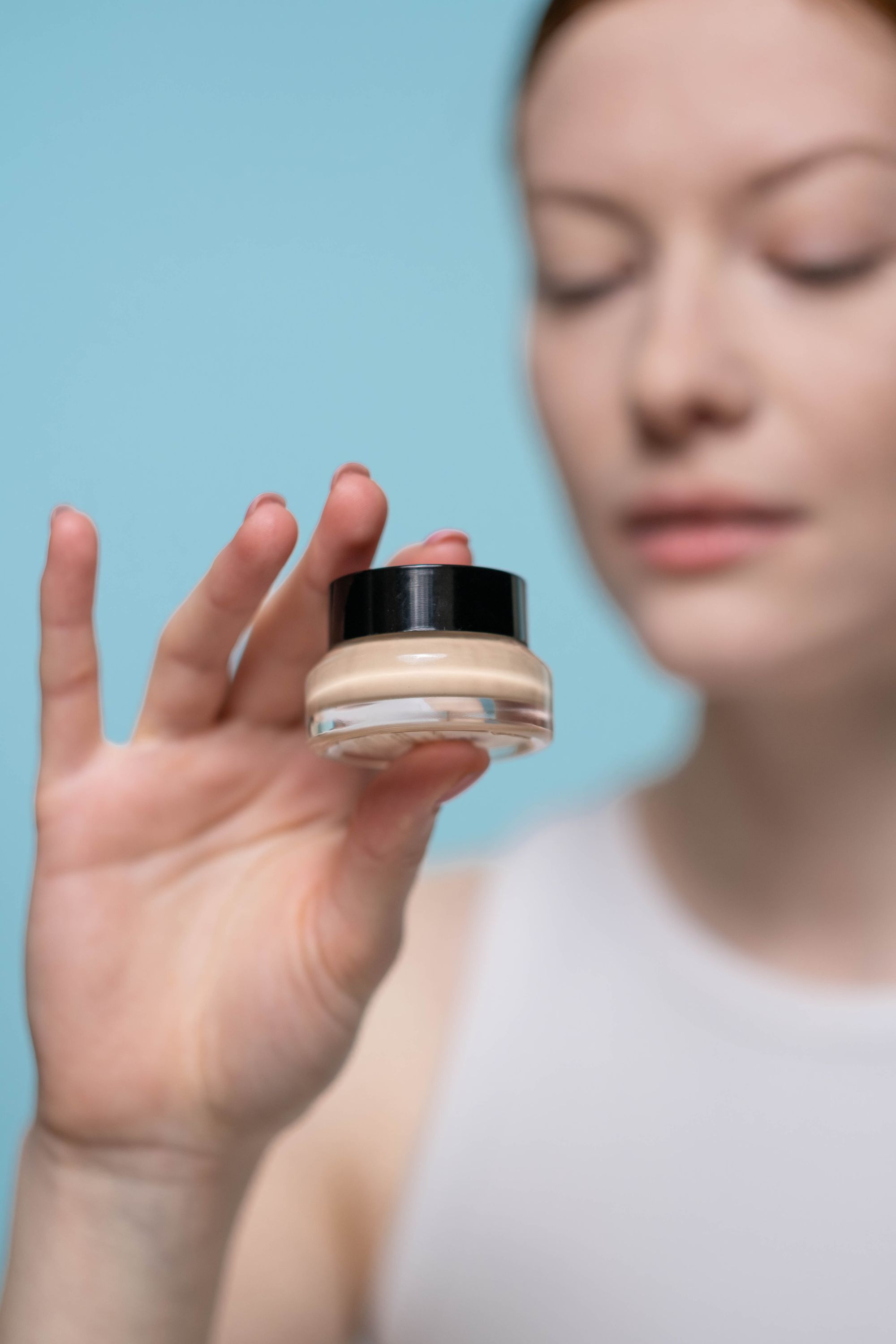 How We Choose The Best Organic Concealer In The Market
It can be hard to find the best natural concealer that matches your natural skin tone.

A lot of the time, people end up with concealers that don't quite do the job they're supposed to.
We've done the research for you and found the best organic concealers on the market. Not only do they match all skin tones, but they also contain natural ingredients that help improve your sensitive skin.
Best Natural Lightweight Concealer
RMS Beauty "Un" Cover-Up Concealer - Organic Cream Concealer & Foundation
Check Price on Amazon
Why GG Loves It
Revive dull and tired-looking skin with RMS Beauty's "Un" Cover-Up, an organic cream concealer and foundation. Its lightweight creamy texture formula melts effortlessly into your sensitive skin to provide even coverage, and flawless skin, and is never dry or heavy. With natural and organic ingredients such as organic coconut oil, Beeswax, and Jojoba oil, this product isn't just a cover-up, it reveals the beautiful, healthier-looking skin within.
You can use Un Cover-Up for buildable coverage or light concealer to cover up blemishes, dark spots, and redness while also providing hydration and healing benefits.
When used as part of your skincare routine you'll be left with a soft matte finish that looks like a second skin. Minimized pores give you youthful-looking radiant skin that takes years off your appearance.
For little to no coverage pair "Un" Cover-Up with Lip&Skin Balm or set with "Un" Powder or Tinted "un" Powder for those with very oily skin types. Whatever you choose, the results will be glowing! Enjoy amazing-looking, youthfully smooth skin thanks to RMS Beauty's "Un" Cover-Up Organic Cream Concealer!
What You Ought to Know
RMS Beauty provides the perfect blend of organic ingredients to create natural coverage for everyday use. The unique Un" cover-up shades contain a blend of coconut oil, castor seed oil, beeswax, cocoa butter, jojoba seed oil, non-GMO tocopherol, and rosemary extract that complements your own individual skin tone.
These natural ingredients are meant to be applied sparingly over the t-zone area or wherever you need any extra coverage. This light coverage concealer is best blended with a concealer brush or using your fingers.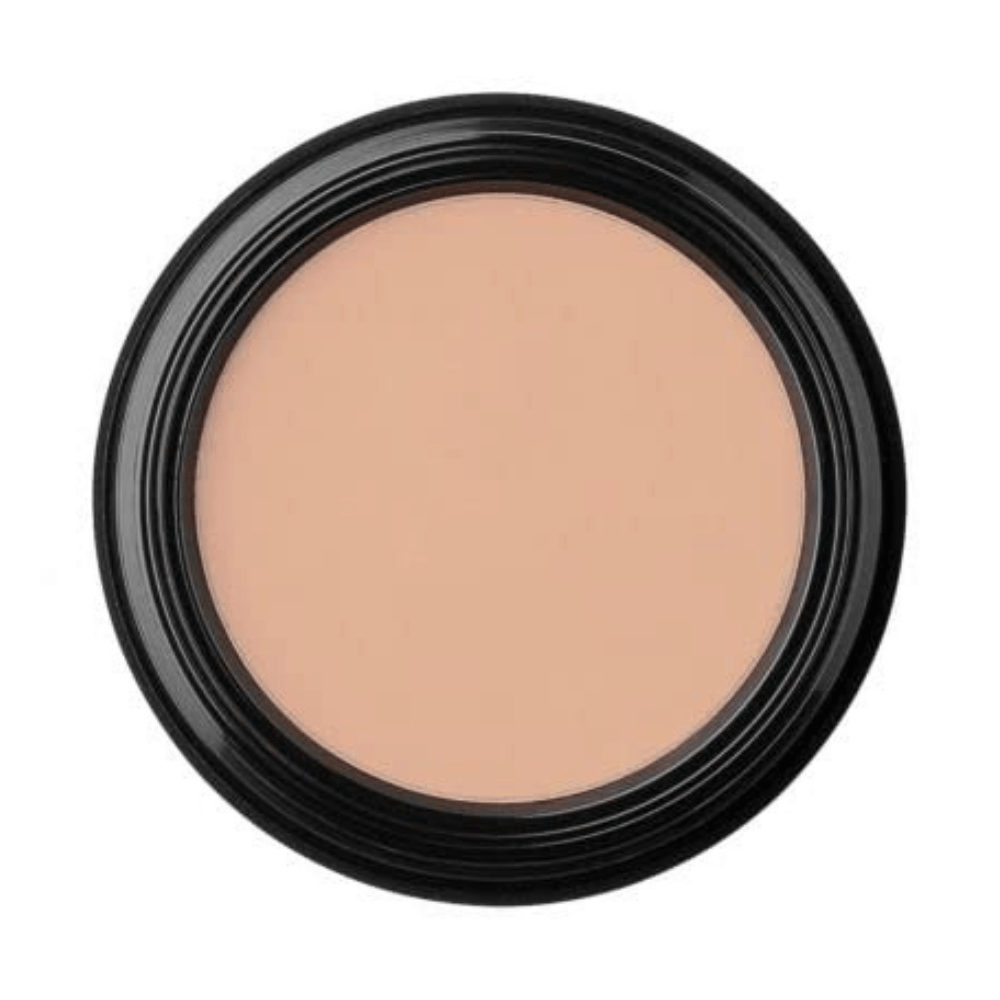 Best Natural Oil-Free Concealer
Glo Skin Beauty Oil-Free Camouflage Concealer - Correct and Conceal Imperfections
Check Price on Amazon
Why GG Loves It
Introducing Glo Skin Beauty's Oil-Free Camouflage Concealer—the perfect way to correct, covering blemishes, and conceal any imperfection! This natural concealer is designed to provide medium coverage on all skin types, and various skin tones and can be used as a reliable under-eye concealer.
Forget about struggling to cover up any blemishes, scars, or hyperpigmentation you don't want people to see—this concealer covers it all! As if that isn't enough, Glo Skin Beauty is proud of their commitment to responsible and ethical standards, making this product completely cruelty-free.
So take your beauty regimen up a notch with Glo Skin Beauty's Oil-Free Camouflage Concealer for flawless-looking skin without worrying about harming animals during production.
What You Ought to Know
Meet the ultimate problem-solving natural concealer. This oil-free, medium-coverage formula has your skin covered, whatever your skin concerns—from blemishes and scars to hyperpigmentation.
Its enriching blend of Vitamins A, C, E, and Green Tea Extract means it not only covers up any imperfections quickly and easily but helps to actively reduce their appearance with continued use. With this product, getting glowing skin is simple without having to compromise on coverage.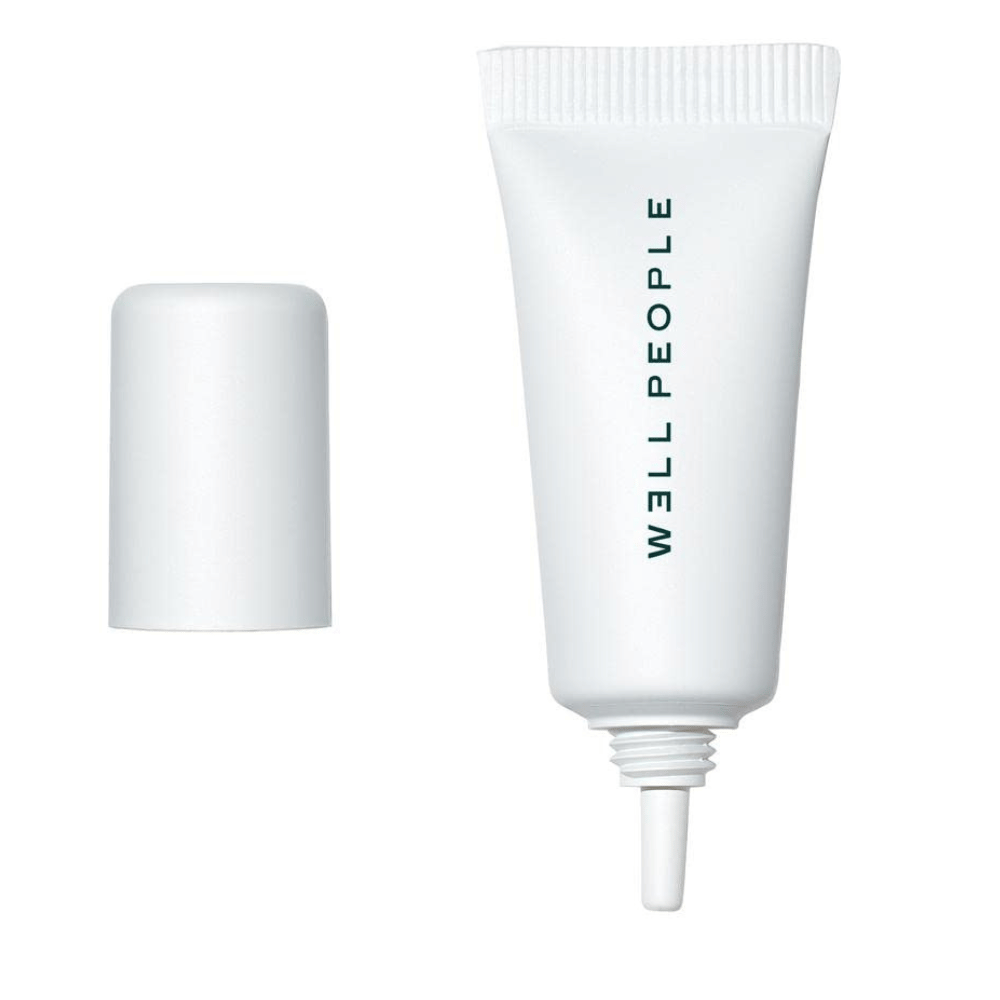 Best Organic Full-Coverage Concealer
WELL PEOPLE - Full-Coverage Bio Correct Concealer
Check Price on Amazon
Why GG Loves It
Step into your beauty oasis with WELL PEOPLE's Full-Coverage Bio Correct Concealer! This power-packed wonder melds seamlessly onto the skin to help you create a flawless complexion.
Its ultra-light, mousse texture feels weightless on the skin so you won't feel masked or overdone. Plus, it sets like a dream without creasing or budging all day long and it depuffs, brightens, and improves skin texture while it conceals.
What more could you want in a concealer?! And with reviews noting how long-lasting the coverage is, you can trust that your look will stay fresh all day. Plus, this natural concealer makes sure to put your health first - EWG Verified for Non-toxic Health + Safety and uses Natural + Organic Ingredients so you can trust that you're putting the best into your beauty makeup routine.
With WELL PEOPLE's Full Coverage Bio Correct Concealer, create a beautiful work of art for your skin every time!
What You Ought to Know
Reveal your most radiant, glowing complexion with this buildable full-coverage formula that conceals blemishes and corrects dark spots while hydrating and de-puffing the skin.
This one-step natural concealer is dermatologist-developed, vegan, cruelty-free, and enriched with plant-based ingredients for nourishment.
It is also certified by various industry regulators such as Leaping Bunny for Cruelty-Free Products, EWG Verified, Fair Trade Certified, and FSC Certified by 2022.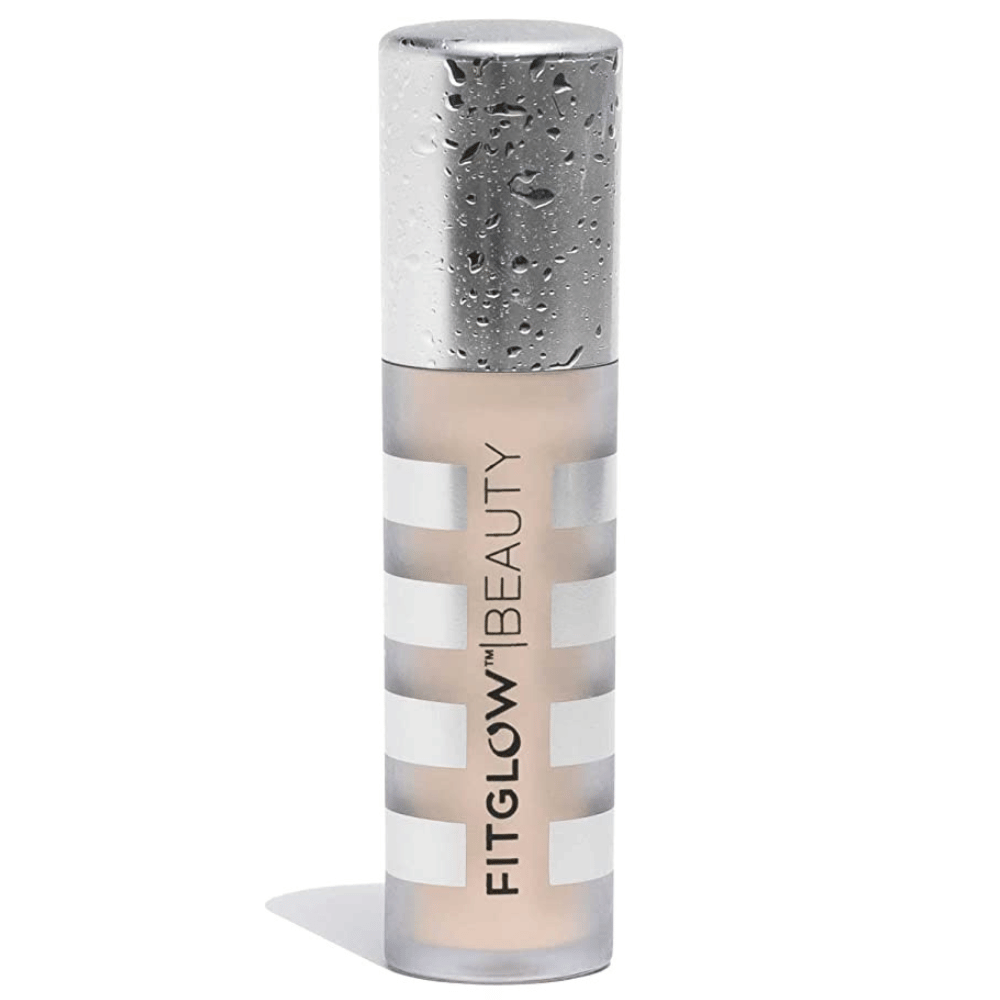 Best Natural Concealer From A Woman-Owned Brand
Fitglow Beauty - Natural Conceal+ Full Coverage Concealer
Check Price on Amazon
Why GG Loves It
Say goodbye to concealers that leave you feeling dried out and creased - Fitglow Beauty's Natural Conceal+ Full Coverage Concealer is here to revolutionize how you cover blemishes, pigmentation, fine lines, and hide dark circles.
This creamy, hydrating liquid concealer glides on smoothly and stays put all day long. Infused with plant-based phyto-elastin, organic green tea, Vitamin K, and licorice root extract, it not only effectively camouflages problematic areas but also helps to improve skin health, and dark undereye circles - leaving your complexion strong and glowing.
What You Ought to Know
Fitglow Beauty's Natural Conceal+ Full Coverage Concealer offers amazing coverage to hide any skin imperfections with a single stroke. T
his highly-pigmented and creamy formula contains vitamin K to help brighten dark under eye circles, while vitamin E helps protect against environmental damage. With its precise applicator, you get seamless coverage that blends right into your skin for a natural finish.
This concealer is vegan, cruelty-free, and formulated without any harsh chemicals - perfect for those who want an organic option! From this woman-owned brand, you can be sure to find top-quality products that make you look and feel fabulous.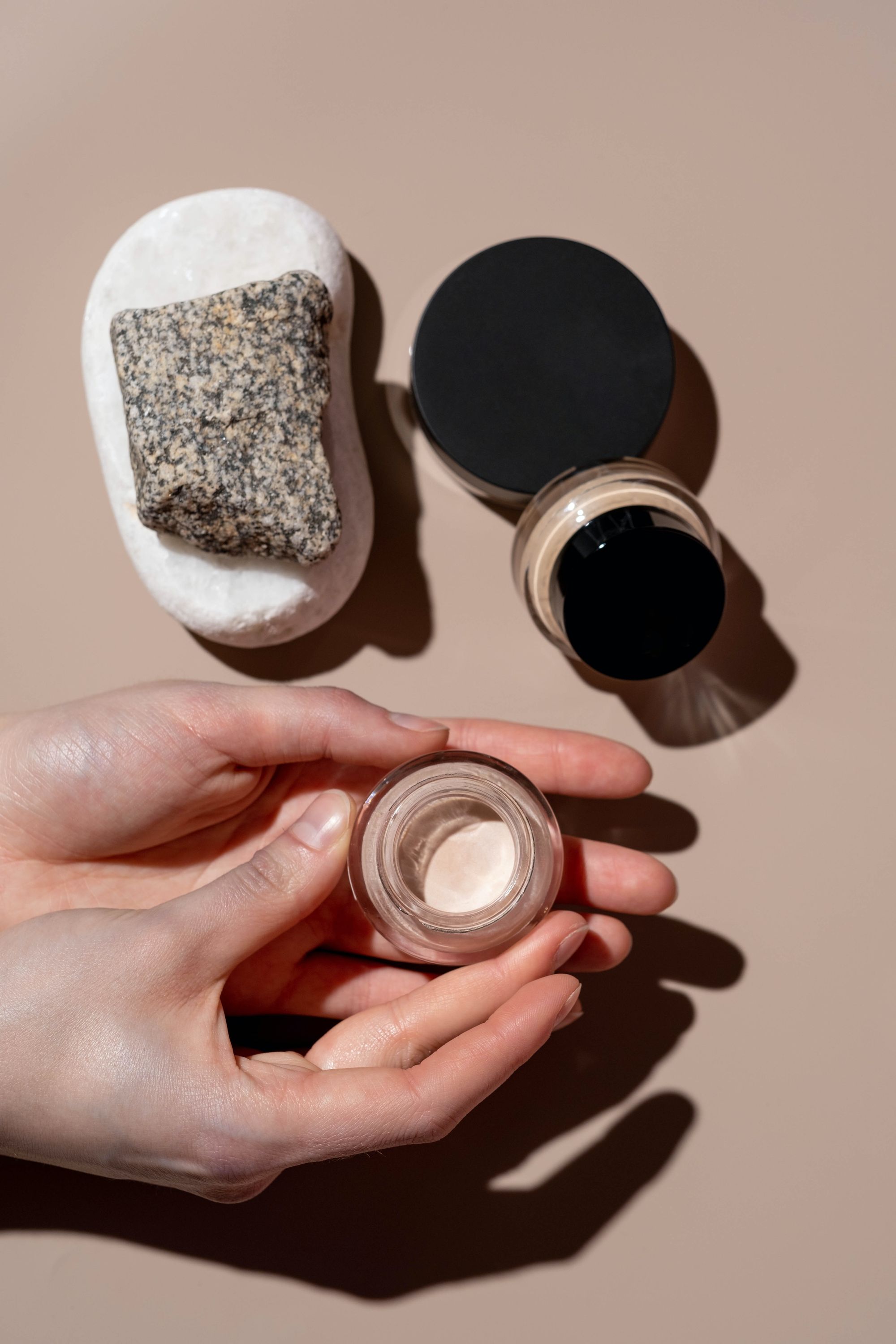 FAQS About Organic Natural Concealers
Natural concealers can be a little intimidating, especially if you're not sure what to look for.
There are so many different best natural concealers on the market, it's hard to know which one is right for you. Do you want a concealer that covers blemishes for your acne-prone skin, dark spots, uneven skin tone, covers dark circles, and other skin imperfections? Or do you want a buildable coverage natural concealer that just brightens and highlights your face?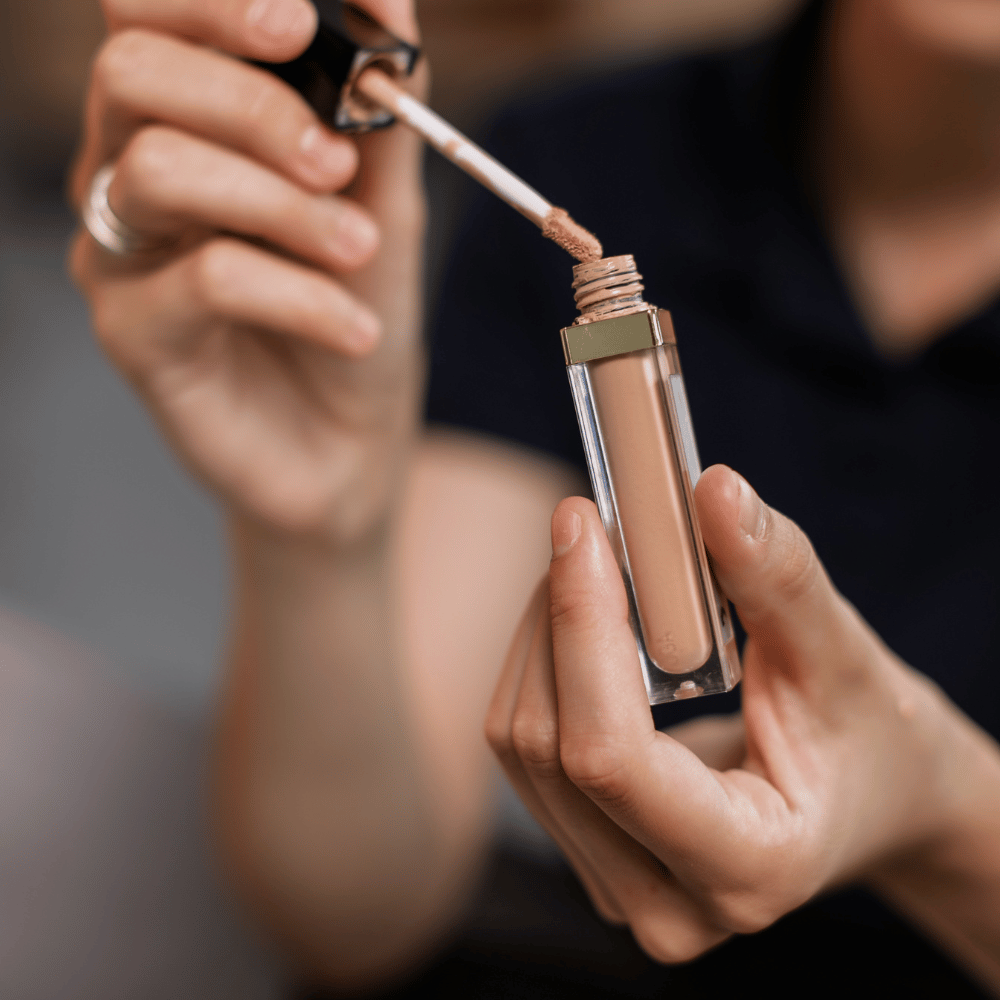 Our recommended organic natural concealers are perfect for anyone looking for an all-in-one solution. These light and creamy concealers blend easily into your skin, providing medium to full coverage without feeling heavy or cakey.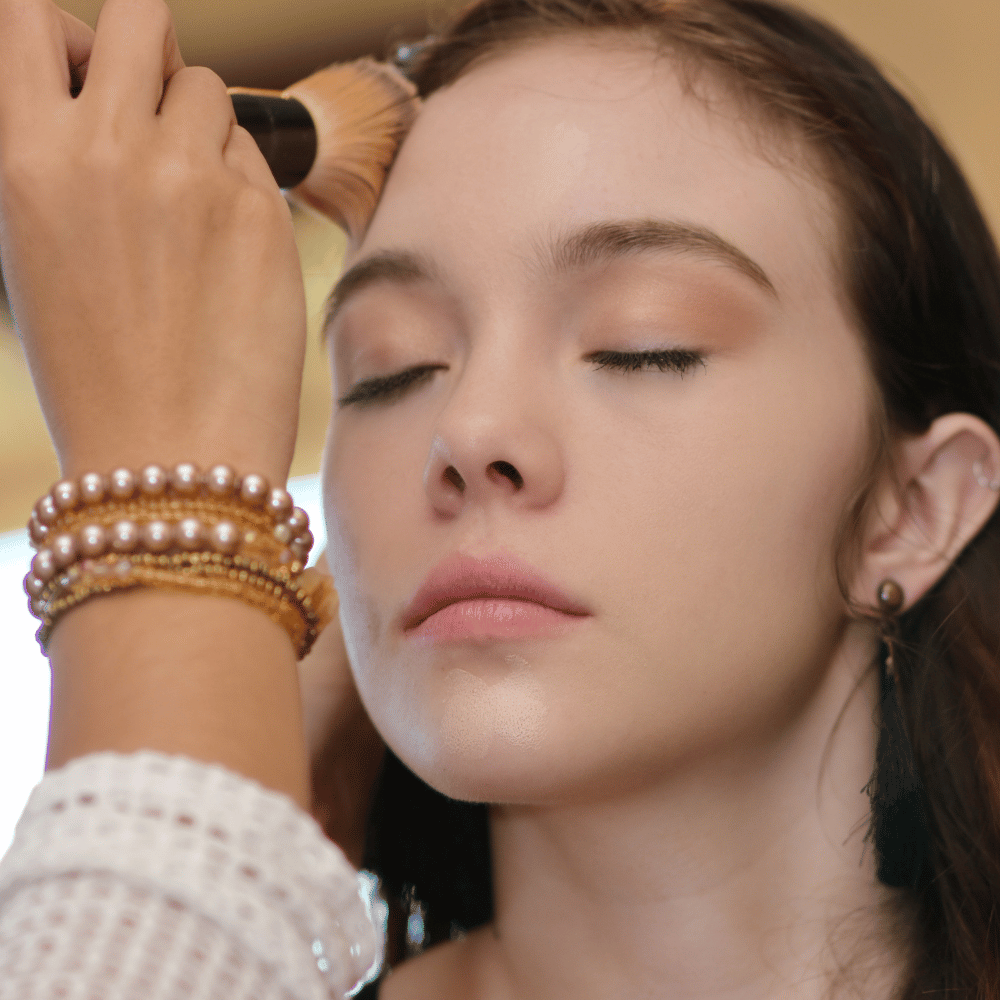 How do you apply natural concealer?
Applying natural concealer may seem like a daunting task, especially for those with dark circles beneath their eyes. However, it can be done effectively and safely with the right tools and techniques.
To apply natural concealer, first start off by selecting an eye concealer that is certified organic and free of synthetic ingredients, preservatives, or fragrances.
Look for one that has nourishing ingredients such as seed oils to replenish your delicate under-eye area while providing coverage at the same time. If you have dry skin around your eyes, opt for a creamier formula to provide intense hydration in addition to concealing discolorations.
When it comes time to actually put on your natural concealer, make sure you use a small brush or beauty sponge so you don't cake too much product onto the area — this will prevent streaky finishes later on!
Gently pat the product onto the area using dabbing motions until it's blended evenly; then blend outward toward your temples in order to blur any visible lines of demarcation from where you initially applied it. If desired, finish off with a light dusting of translucent powder (ideally one without talc) for extra staying power throughout the day!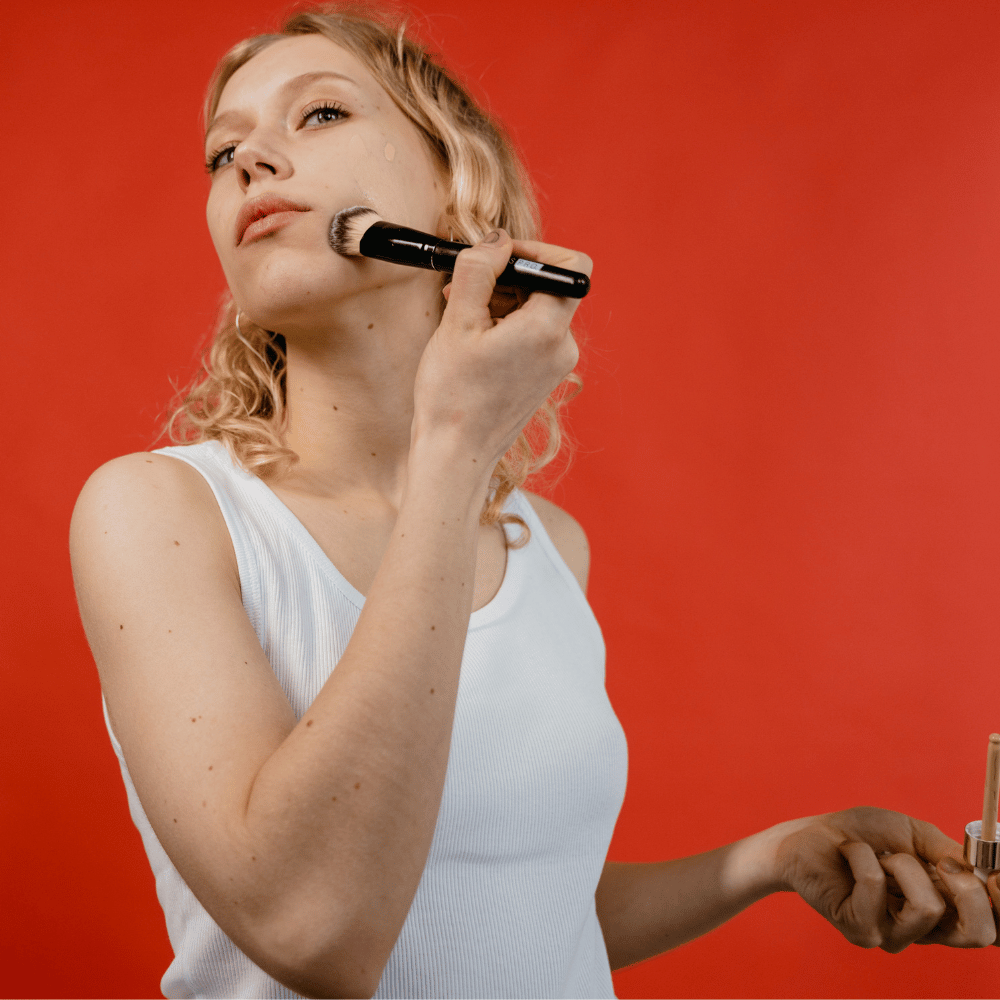 How do I choose the best natural concealers for my skin tone?
Finding the best natural concealers for your particular skin tone or type can be a difficult task. However, with some research and knowledge, you can feel confident about the product you choose.
When selecting a natural concealer, it is important to pay attention to the ingredients list and make sure that organic ingredients like seed oil are included. Additionally, look for products that have certified organic ingredients such as vitamin c, and other essential oils.
Furthermore, when considering a natural concealer remember to take into account your own skin type and tone so you get the perfect shade of coverage. Lightweight formulas are ideal if you have dry or mature skin whereas heavier coverage will work better on oily or acne-prone skin types.
Finally, don't forget to test out any product on your wrist before applying it to your face in case of any irritation or adverse reactions - always better safe than sorry! With these tips in hand, you should be able to select an effective natural concealer tailored specifically to your own needs!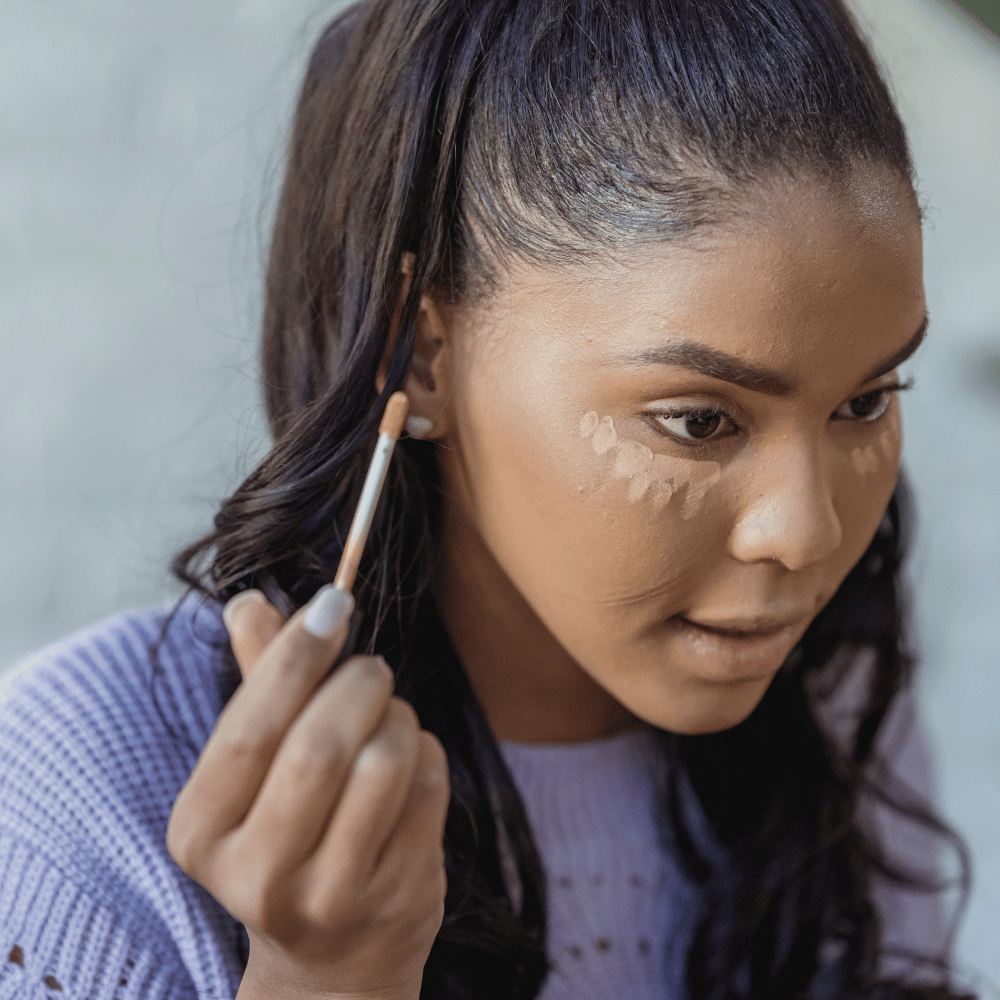 Which type of concealer is best for oily skin?
For those with oily skin, the best type of concealer is a certified organic liquid concealer that's gluten-free.
Certified organic ingredients are important because they help balance skin oils while keeping it hydrated, allowing your complexion to remain healthy and blemish-free. Natural ingredients also provide an additional advantage as they're gentle on sensitive skin.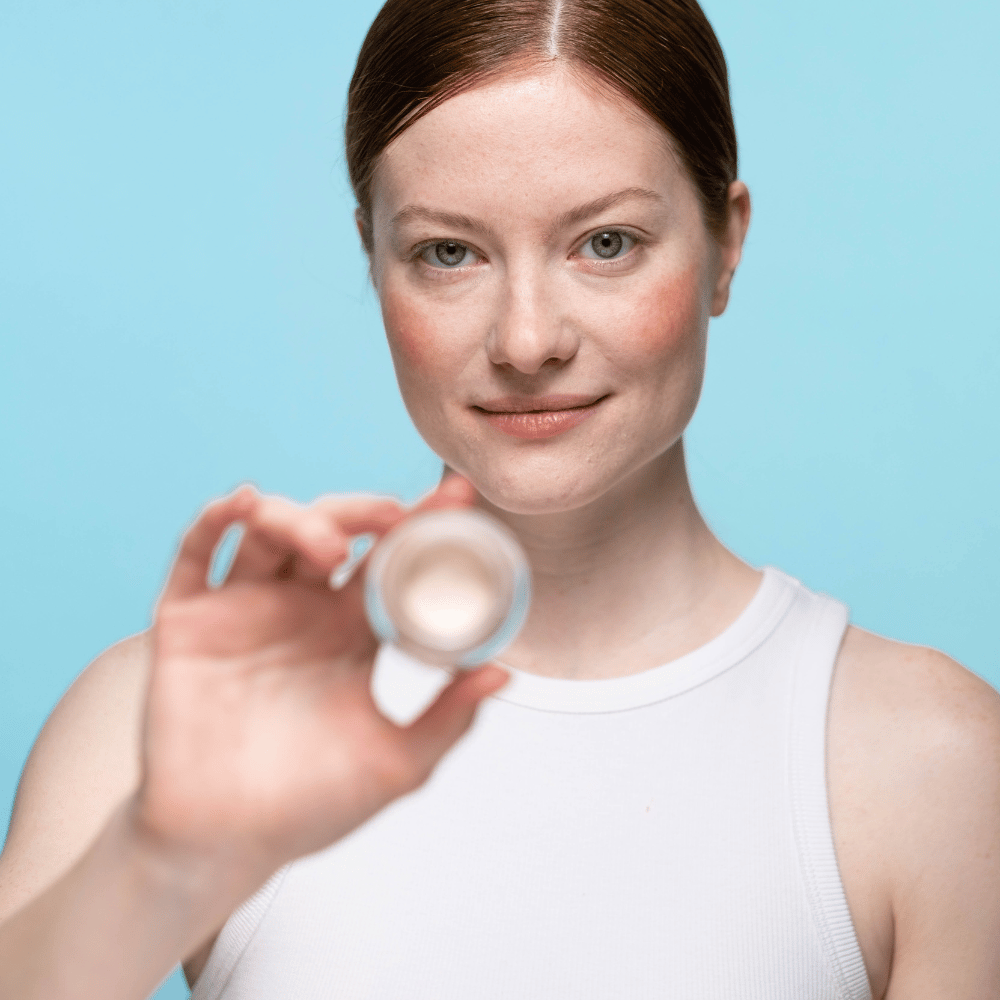 What are the ingredients best natural concealers have?
Natural concealers are a great way to achieve beautiful, flawless coverage without the harsh chemicals some traditional concealers can contain. The perfect natural concealer should contain plant-based ingredients that provide hydration for sensitive skin, nourishment, and coverage all in one.
Common ingredients found in natural concealers include cocoa butter, jojoba oil, shea butter, castor seed oil, vitamin E, aloe vera gel or juice extract, olive oil, and raw coconut oil.
Each of these ingredients has different benefits for your skin—cocoa butter is an antioxidant that creates a protective barrier for the skin against environmental toxins; jojoba oil helps balance sebum production; shea butter is naturally rich in vitamin E to help heal the skin; castor seed oil helps keep moisture locked into your skin while also creating a smooth base; hyaluronic acid helps retain water on your skin's surface so it stays hydrated longer; vitamin e has anti-aging properties because it guards against damaging free radicals that age our cells over time; aloe vera gel or juice extract supplies essential vitamins such as B1 & B2 needed by the body; Olive Oil serves as an emollient that infuses moisture into dry patches of our skins while providing antioxidants to guard against harmful UV rays with its polyphenols element and raw coconut oil acts as an antibacterial agent which cleanses unclogged pores from dirt and debris buildup.
These are some of the most beneficial organic ingredients you will find in natural concealers for both concealing imperfections and nourishing healthy glowing skin.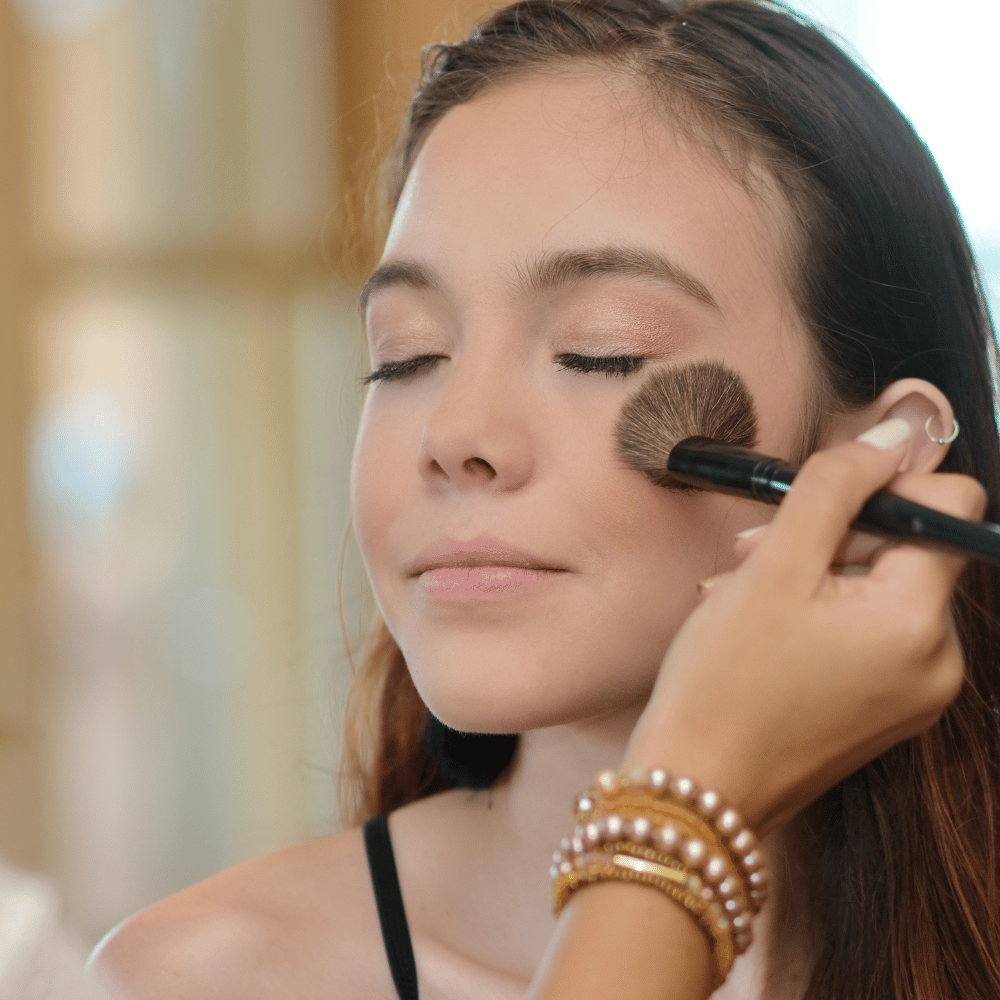 Our Top 4 Organic Concealer In The Market
To wrap up, it's important to remember that an organic concealer can play a big part in our beauty arsenal. All the time and energy used to find a product that is right for you can be well worth it! We hope that this review has made your decisions easier as you select your go-to organic concealer.
Remember that while finding the perfect organic product might take some effort, once you get used to the natural ingredients and shades available, you will thank yourself!
Our top 4 organic concealers explored in this article have the power to make a difference in the long run with their natural and organic ingredients. You can now confidently purchase one of these high-quality products knowing that we have done the research and found you Our top 4 organic concealer brands in the market.