In this fast-paced, social media-driven world, where every moment is captured, shared, and celebrated, your style speaks volumes about your personality. The way you dress, accessorize, & present yourself reflects your unique taste & persona. And what better way to express yourself than through nail polish?
Nail polish is a cosmetic product applied to the nails for decorative or protective purposes. But if you want to take your nail art game to the next level, neon nail polish is the way to go. Sadly, with so many options, it's hard to pick the one that perfectly fits your style. Do you need the best neon nail polish?
Don't worry; we've got you covered! We know that finding the right & bright neon nail polish that mirrors your personality can be a daunting task with the vast array of choices in the market; that's why we've assembled this list of the top 3 best neon nail polish brands that will elevate your style game instantly.
All these of our favorite neon polishes are perfect for both daily wear & special events. They will make your nails pop, catch the eye of everyone in a room, and turn you into the ultimate trendsetter. Plus, they're all affordable, durable, and long-lasting, so you won't have to worry about retouching your nails.
Keep reading to learn more about our list of the top 3 best neon nail polishes!
We have searched for the best, so you don't have to live with the rest. In order to serve you to the best of our ability and to keep our blog going, GarnesGuide may collect a share of sales or other compensation from the links on this page if you decide to buy. Each product was independently researched by our editors, and the reviews may have been edited for length and clarity.
How We Choose the Best Neon Nail Polish:
Whether you are a fashion-forward influencer, a fiery beauty fanatic, or simply someone who admires the power of a unique nail transformation, a good neon nail polish can be your top accessory in a world driven by visual storytelling as well as an ideal mood booster that can brighten up your day in no time.
Neon nail polishes have been making a major comeback in the beauty industry, and it's not hard to see why. From bold and vibrant shades to eye-catching neon pastels, it's easy to get lost in a world of endless possibilities with neon nail polishes. So, how do you pick the best polish for your next manicure?
To help you out, we have done a deep dive research and have picked the top 3 best neon nail polishes that will leave your nails looking fabulous and your spirit glowing with confidence. All of them are of the highest quality, have long-lasting formulas, and come in various cool shades to cater to everyone's taste.
Best Neon Nail Polish For Long-Lasting Wear
MAYCHAO 15ML Neon Yellow Gel Nail Polish
Check Price on Amazon
Why GG Loves It
Are you tired of constantly having to retouch your nails every few days? Do you want a nail polish that will effortlessly last for weeks without chipping or fading, ensuring your nails always look fresh and vibrant? Look no further because MAYCHAO has got you covered with their 15ML Neon Gel Nail Polish.
This neon polish is designed to provide a glossy, matte finish that is both eye-catching and long-lasting. With proper nail preparation, this gel polish can last up to 28 days or even longer, making it the perfect choice for those who love to wear their manicures for ample periods without worrying about touch-ups.
If you want to achieve more vibrant & intense results, you can easily apply a second coat of MAYCHAO gel polish. It is recommended to use an LED light for curing the polish, with an average duration of 60-120 seconds. This ensures that the gel dries quickly and provides a smooth and even glossy finish.
What You Should Know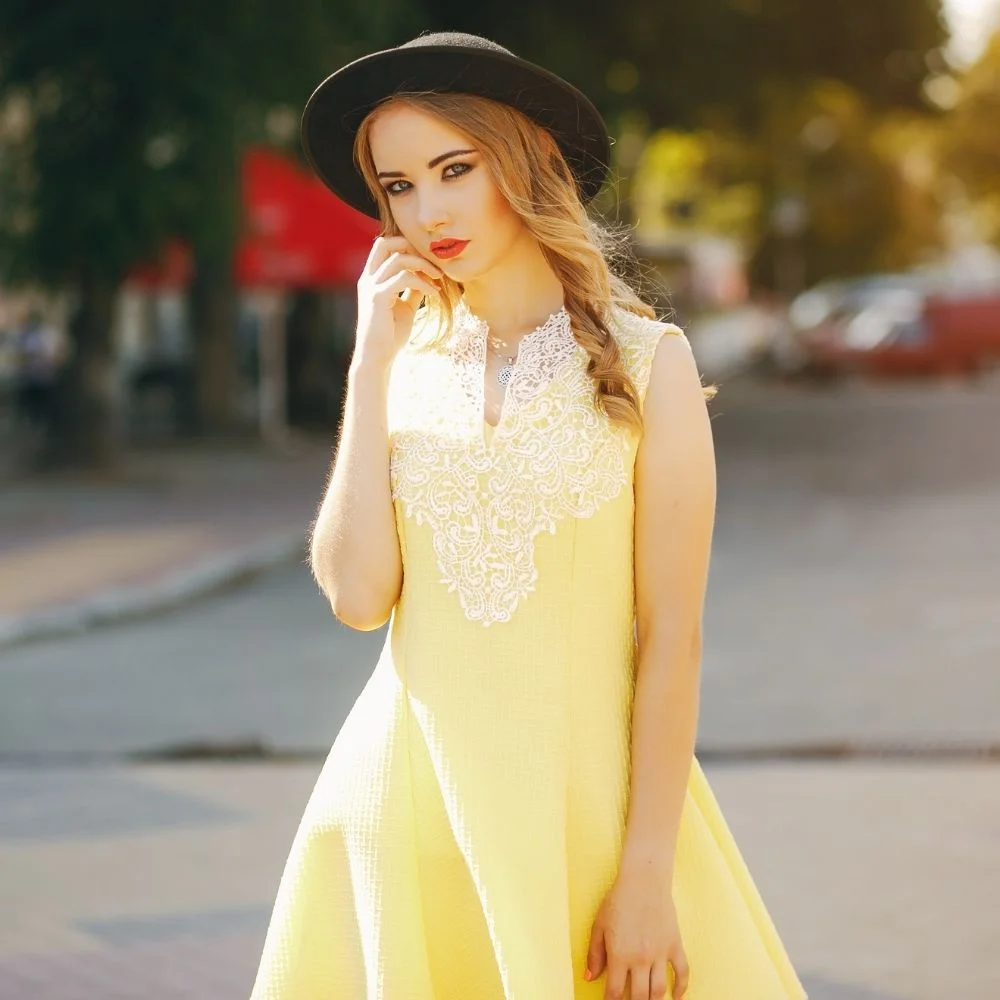 If you want to give your nails a lovely appearance without compromising on the health of your nails, MAYCHAO gel nail polish is the best choice. Made with the latest technology on the market, this polish is formulated with 9 toxin-free ingredients, making it both eco-friendly and healthy for your natural nails.
You no longer have to worry about exposing yourself to harmful chemicals when getting a manicure. It is available in multiple bright colors such as yellow, shimmer purple, neon pink, blue, neon green, and many more that will suit your mood & style and will offer infinite possibilities for creative nail art designs.
This 2023 collection color gel nail polish is a one-of-a-kind gift for any nail enthusiast in your life. From Christmas to V-Day, birthdays to anniversaries, this gel nail polish will make them smile from ear to ear. Plus, it is also alcohol-free, so you can enjoy your time painting nails without inhaling any harmful fumes.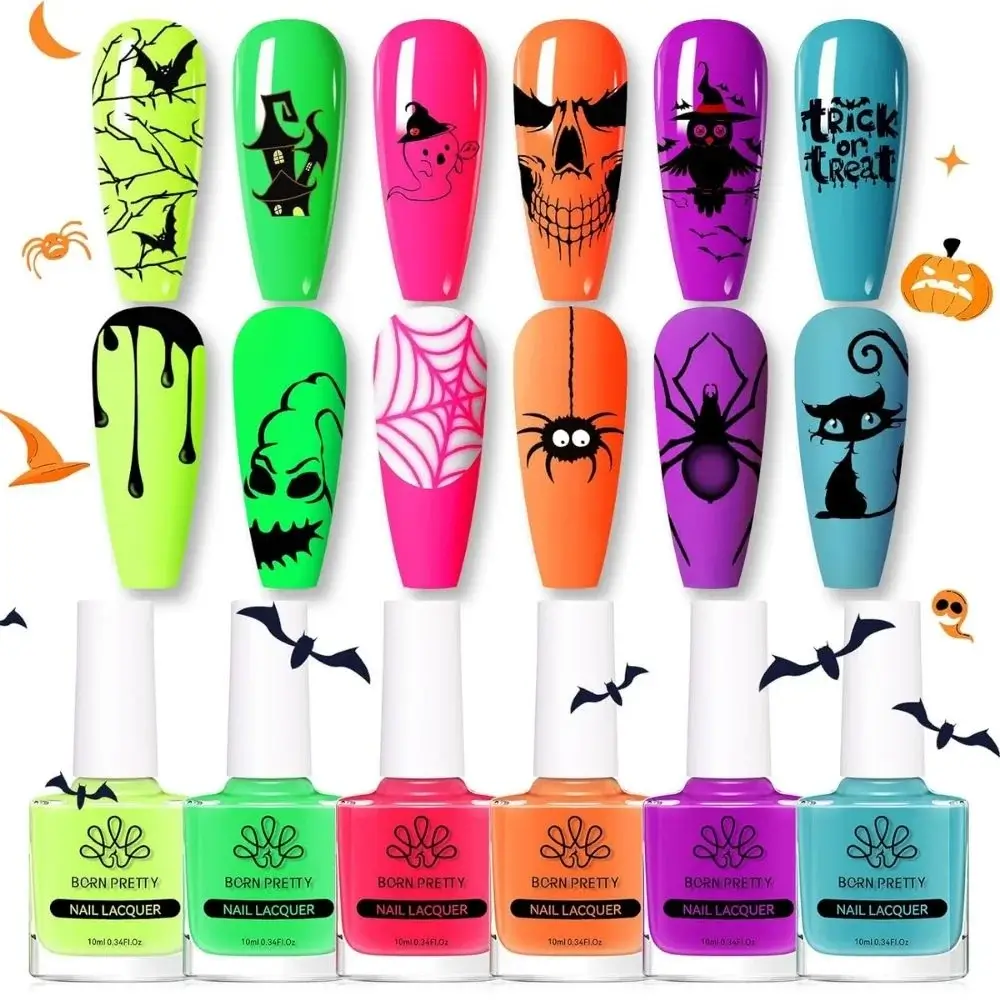 Best Neon Nail Polish For All Seasons
Born Pretty Neon Nail Polish Set
Check Price on Amazon
Why GG Loves It
If you are looking for a complete neon nail polish set that will make your nails stand out in all seasons, then the Born Pretty Neon Nail Polish Set is an ideal choice. This amazing package contains 6 bottles of 10ML high-purity fluorescent colors that are sure to light up your nails and show off your unique nature.
For anyone who is tired of the same old traditional nail polish colors, the Born Pretty Neon Nail Polish Set is a breath of fresh air. It adds a touch of fun and playfulness to your lifeless nails with its vibrant fluorescent shades that are perfect for any season, from spring to winter and everything in between.
No matter the occasion, this neon nail polish set from Born Pretty is the perfect gift for your loved ones. Whether it's a birthday, holiday, anniversary, or even Christmas, this set will surely bring a smile to their face. It's also a great treat for yourself when you want to add some excitement and color to your life.
What You Should Know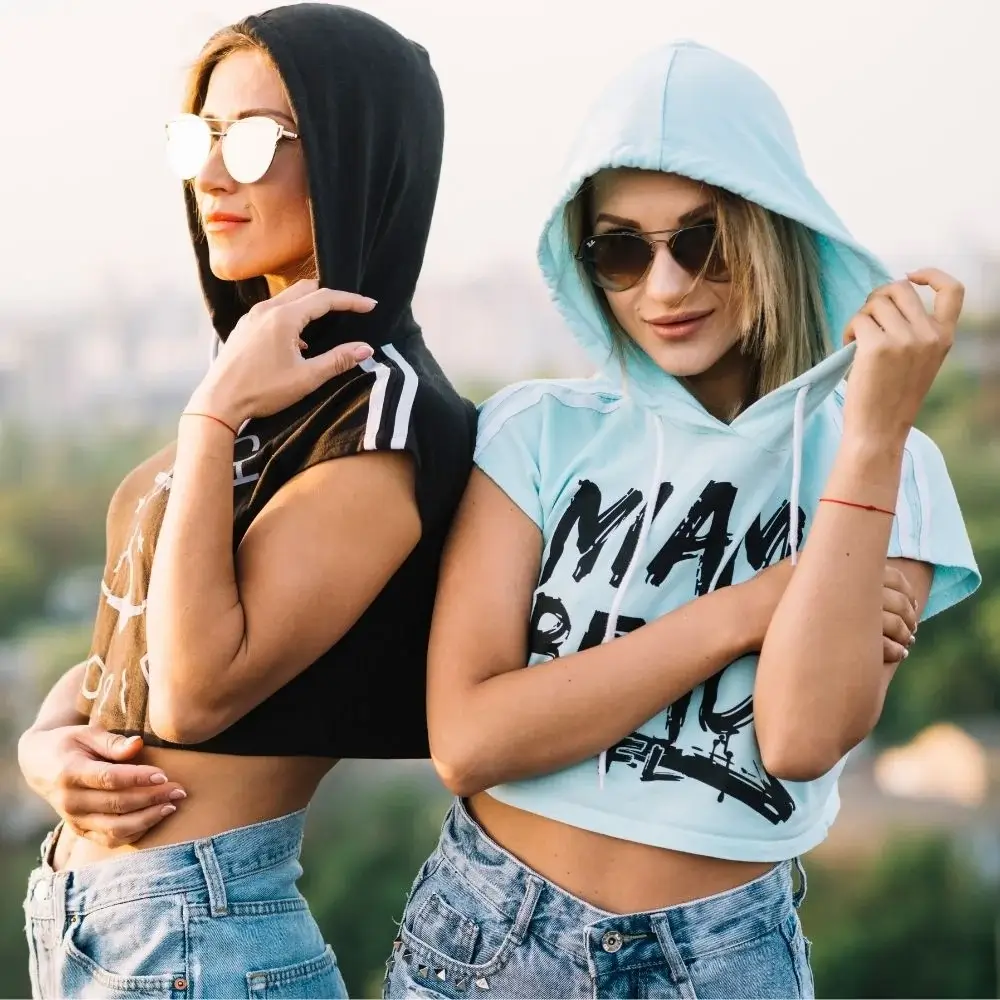 Born Pretty is an elite-class brand in the beauty industry, and its Neon Nail Polish Set is no exception. What sets this set apart from others is its special feature of long-wearing. This means that you can enjoy vibrant and eye-catching nails for an extended period without worrying about chipping or fading.
The formula used in making this neon nail polish is top-quality and ensures a smooth application every time. The colors are highly pigmented, and you only need one or two coats for full coverage. This makes it perfect for those who want to achieve a stunning neon look without spending hours on their nails.
Another unique aspect of this nail polish set is its guilt-free formula. Born Pretty values the health of its customers, and thus, its products are free from harmful chemicals and animal derivatives. This makes it a vegan-friendly and cruelty-free product, suitable for anyone with sensitive skin or ethical concerns.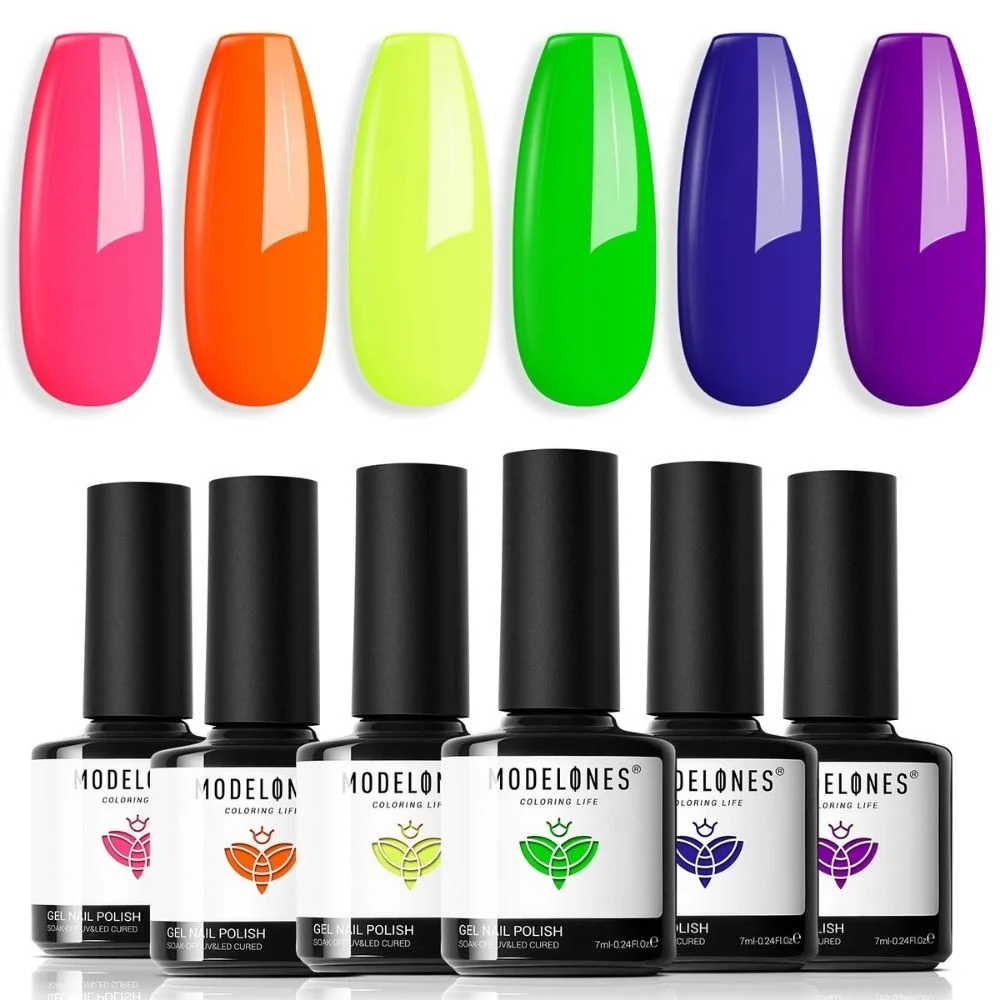 Best Neon Nail Polish For Women DIY Salon
modelones Neon Gel Nail Polish Set
Check Price on Amazon
Why GG Loves It
Want to achieve hot pink nails that flip the switch on your summer style? Looking for a kit that offers the most popular nail colors at an affordable price? If so, then you will be happy to discover the Modelone Neon Gel Nail Polish Set. This spectacular nail polish set has everything you need to spice up your nails, from electrifying colors and high-quality materials to ultra-smooth application that are ideal for newbies.
This nail polish set represents boldness and avant-garde, showcasing a colorful and stylish manicure that will turn heads. The bottle design uses spatial perspective and lighting to create an eye-catching effect that instantly attracts attention. These neon colors are perfect for any occasion, dress, or age.
This ingenious gel polish series comes with stunning shades of blue, purple, green, yellow, hot pink, and orange. Each bottle contains 7ml of gel polish, providing enough product to create multiple looks or to share with best friends. The unique bottles add an extra touch of charm to this already amazing set.
What You Should Know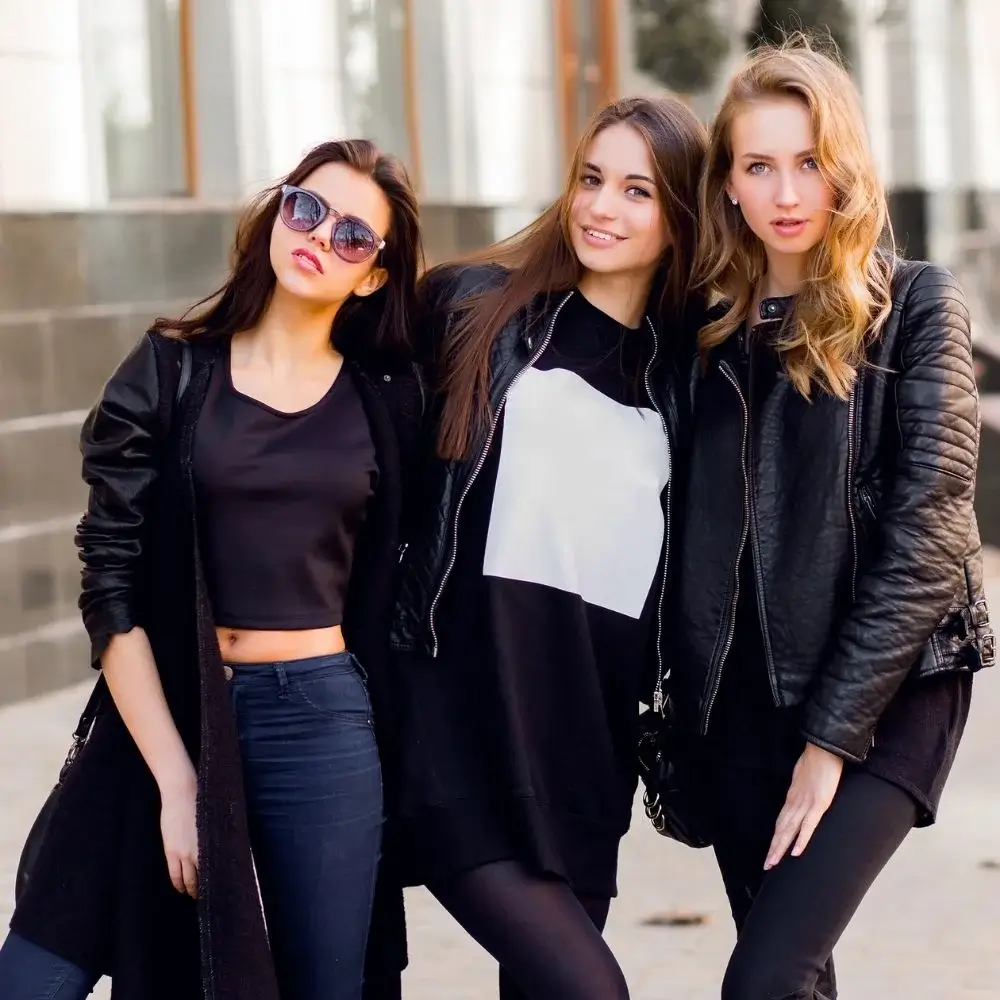 This gel polish kit not only has great, long-lasting coverage, is highly pigmented, & is incredibly smooth; it also has an impressive formulation that is gentle on your nails. Unlike regular polishes, the Modelones Neon Gel Nail Polish Set is free from all harsh ingredients and adhesives that lead to damaged nails.
It has a low odor and is also toxin-free, making it safe for people with allergies or sensitivities. But the most impressive feature of this set is its long-lasting formula. With proper application, it can last for over 3 weeks without any chipping, smudging, nicks, or other issues associated with regular gel polishes.
This summer collection neon gel polish set is also easy to remove. All you need is a good quality nail polish remover and some cotton balls. No need to spend hours at the salon or risk damaging your nails with harsh acetone. Get it today and achieve salon-quality neon nails in the comfort of your own home.
Here are Some FAQs to Help Guide you on Your Way!
Neon nail polishes are a trend that never seems to go out of style. These bright, eye-catching colors can instantly liven up any outfit and add a pop of fun to your overall look. Not only do neon nails make a statement, but they also have the ability to boost your mood and give you an extra dose of confidence.
But what makes them differ from regular polish? Is it safe to use? So, to help you out, here are some of the most frequently asked questions (FAQs) about the neon polishes that will guide you on your journey:
How does neon nail polish differ from regular polish?
Neon nail polish differs from regular polish due to its intense brightness. These bright shades, when applied, stand out prominently on the nail bed. Neons often contain special pigments that react under black light, giving them an extra vibrant glow. To enhance their shine, a top coat is recommended.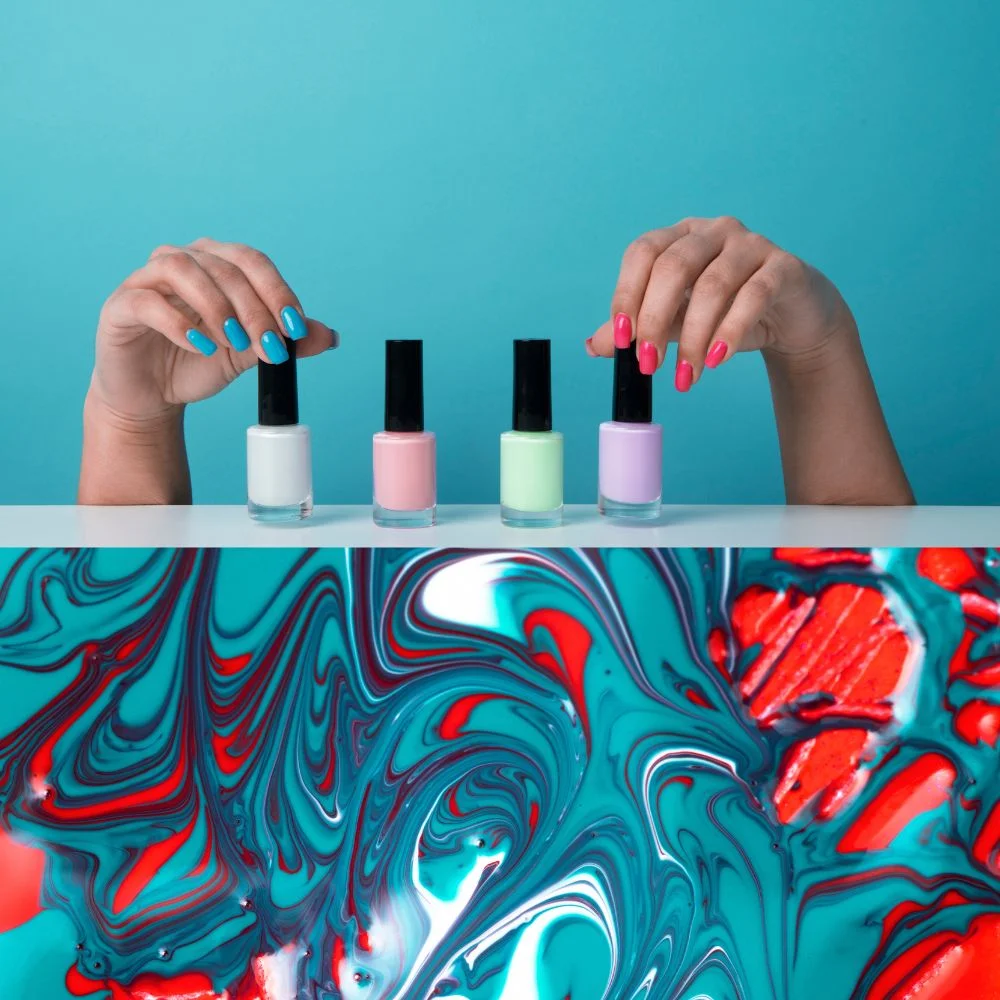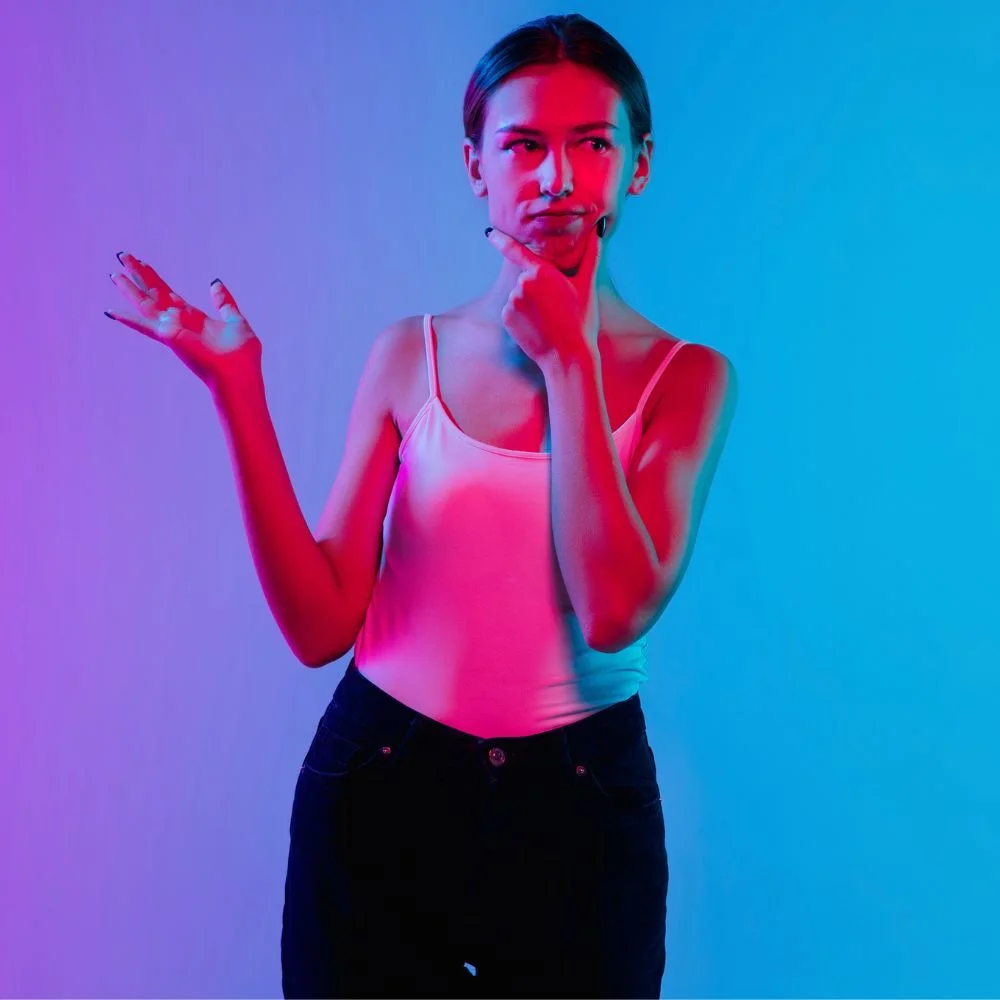 Are neon nail polishes safe to use?
Yes, neon nail polishes are generally safe to use. However, it is important to take some precautions while using them. Whether you choose a neon pink nail polish or green nail polish that boasts a sheer high-quality nail lacquer, make sure that it's free from every kind of harmful chemicals and adhesives.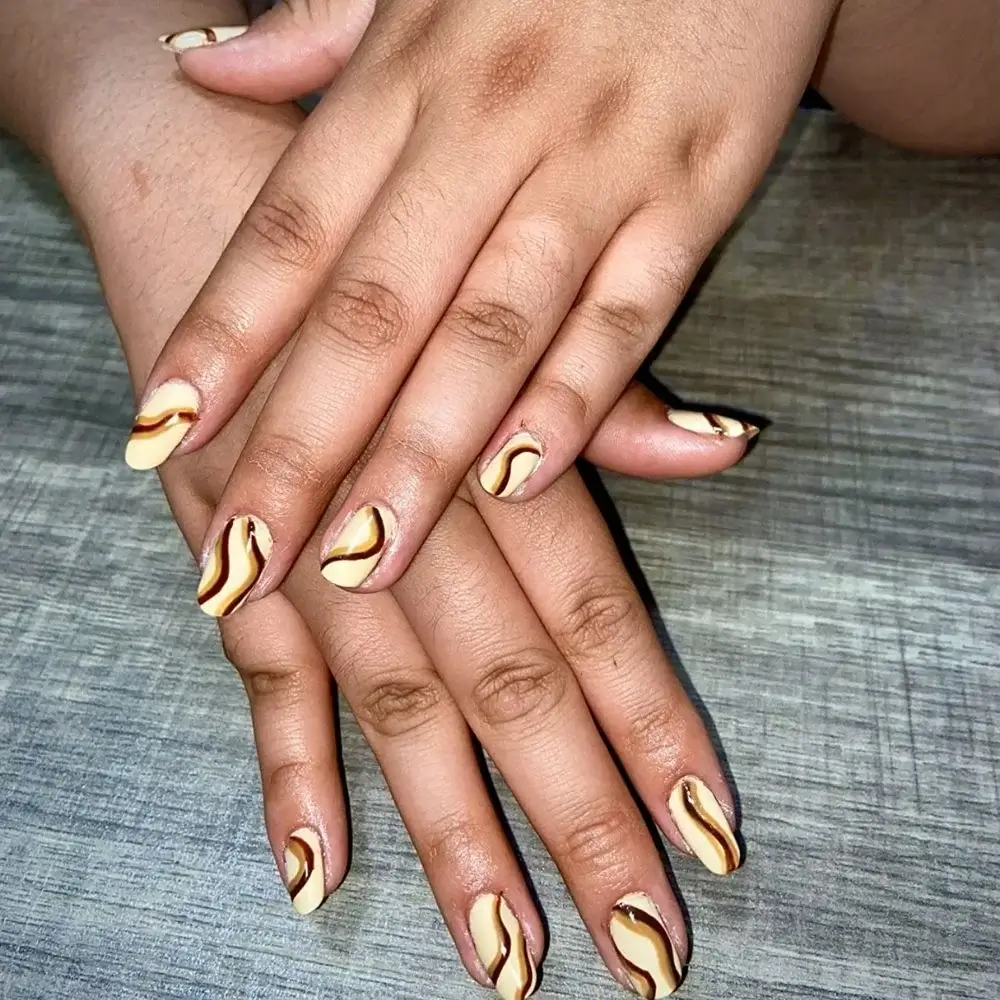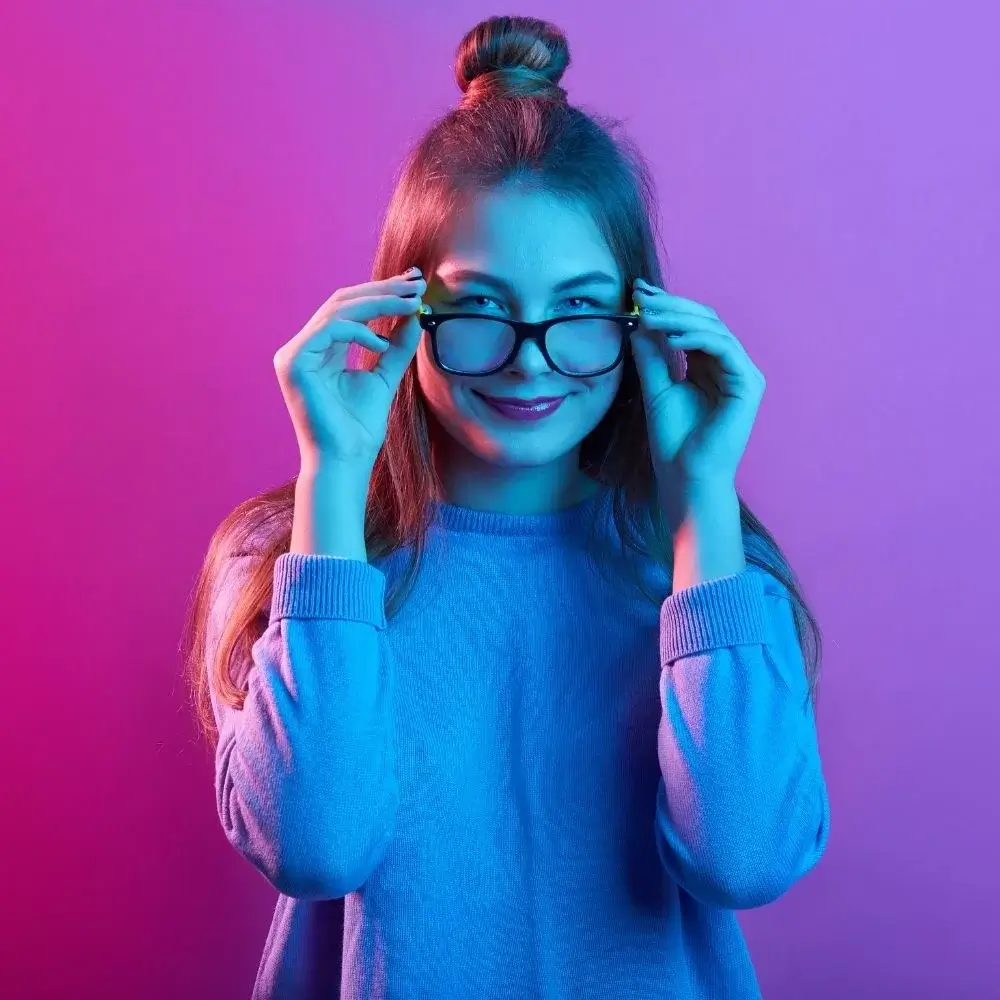 Can neon nail polish damage my natural nails?
Neon nail polish is generally safe for natural nails when used correctly. However, excessive or improper application and removal can weaken nails, so it's crucial to maintain proper nail care practices. Pick nail polish that offers good coverage and is smudge-proof, chip-resistant, and free from harsh chemicals.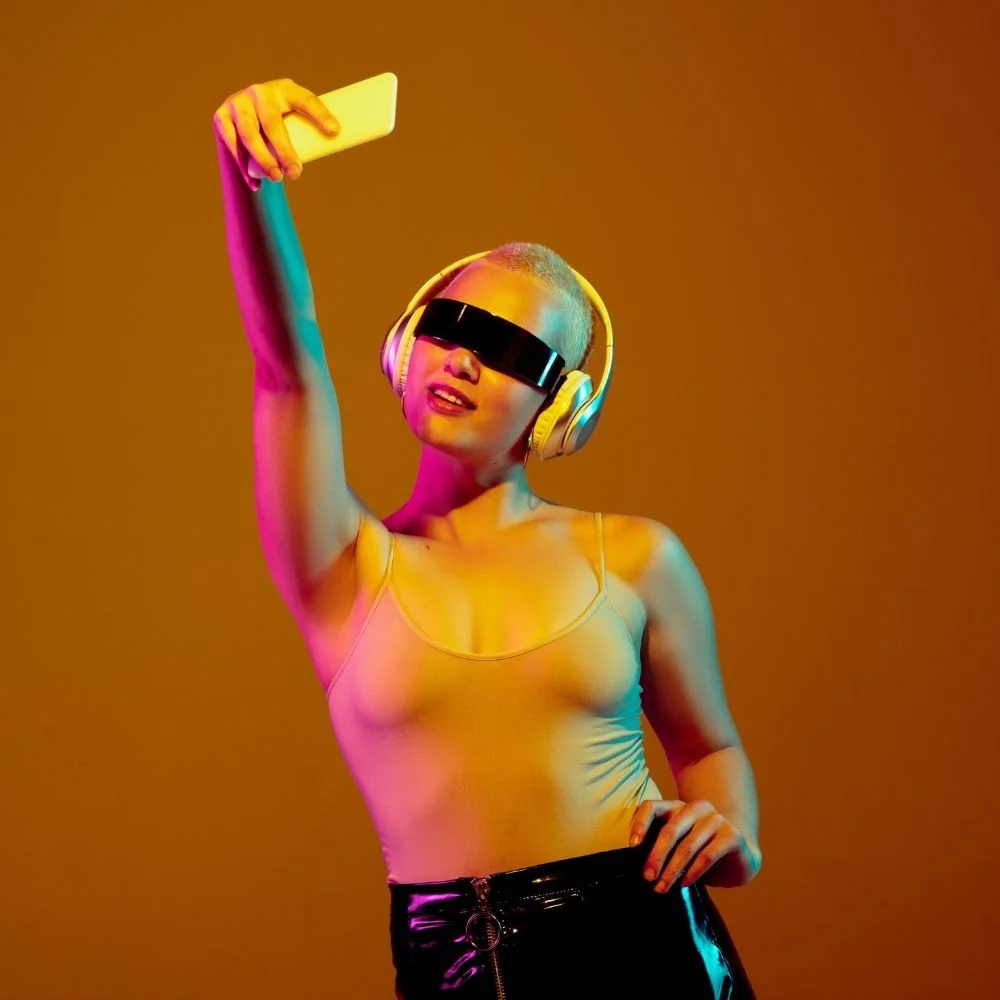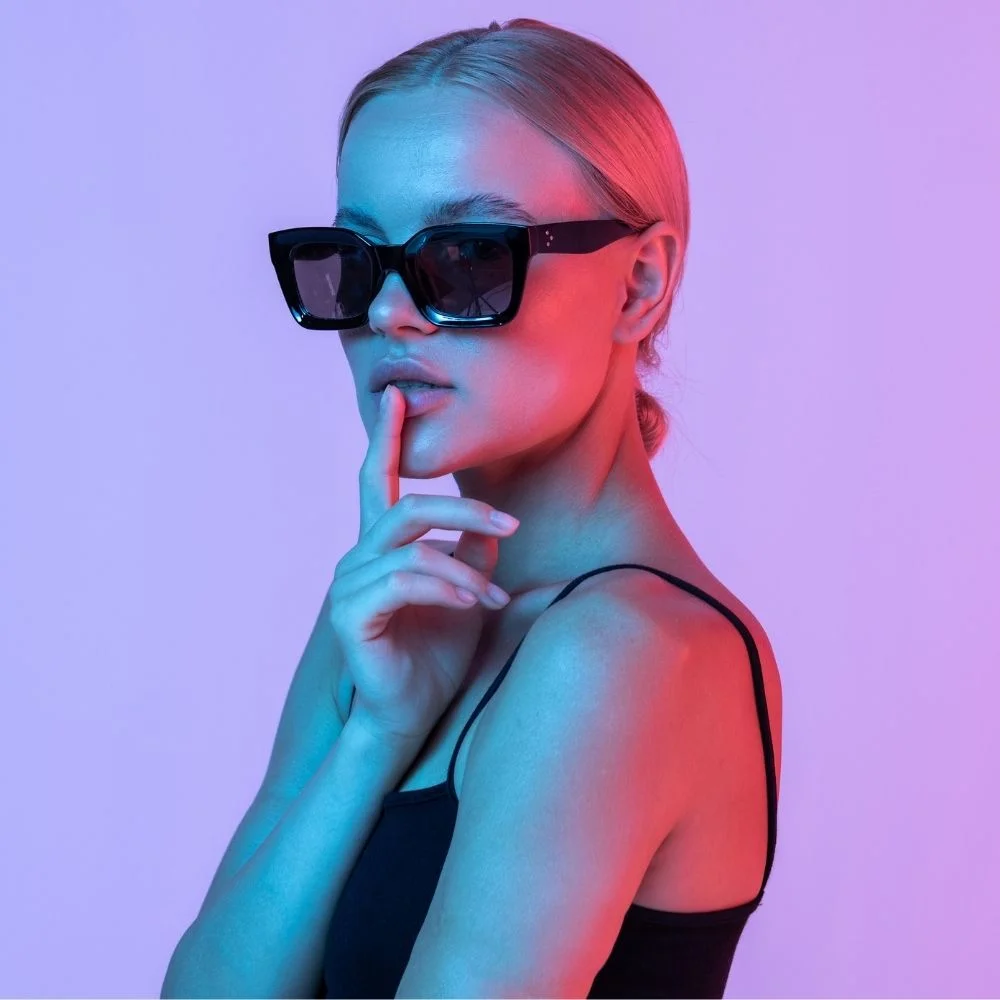 Do I need to apply a base coat before using neon nail polish?
Using a white base coat before neon nail polish is optional but can enhance the shade's vibrancy. It prevents the color from fading and helps it stick better, adding glamour and shine to your nail makeup.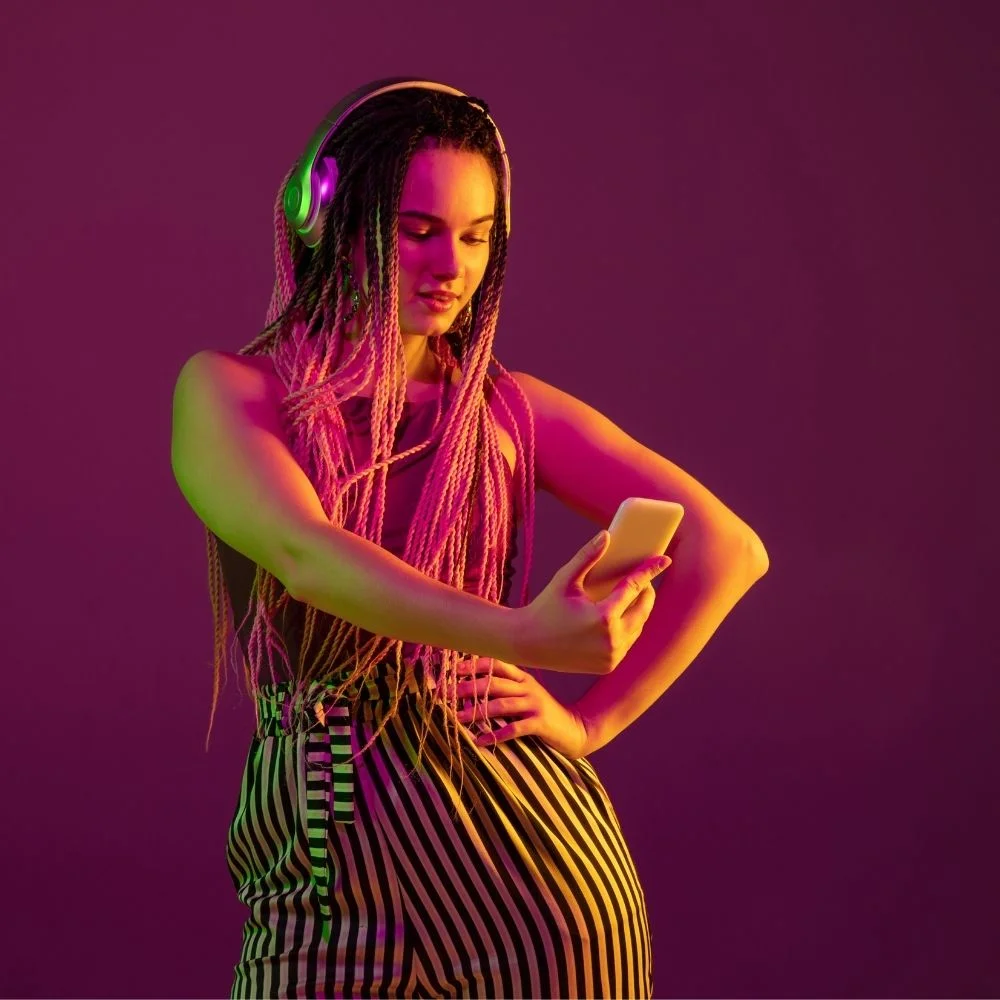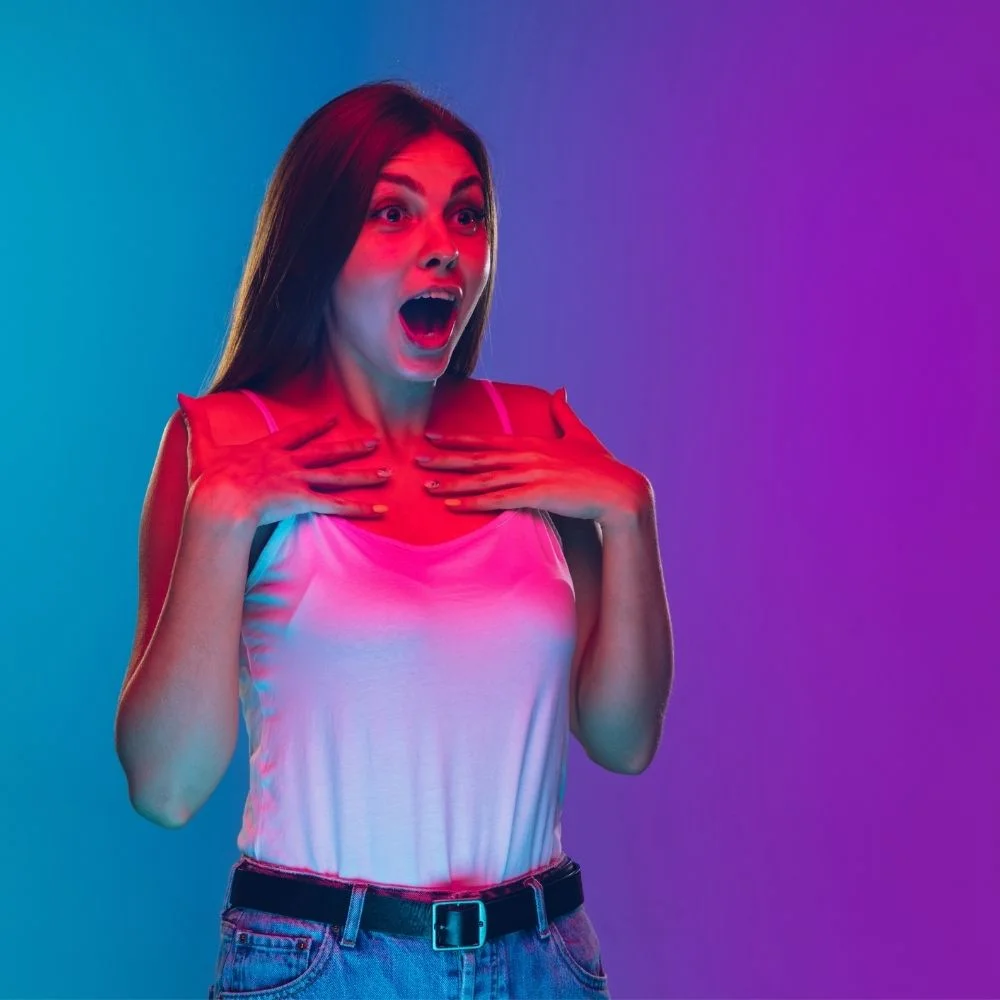 Best Neon Nail Polishes:
There's nothing quite like a fresh manicure to make you feel put together and confident. But sometimes, ordinary nail polish just doesn't cut it. If you are the kind of soul who loves to stand out, who craves attention, and who revels in the spotlight, then you understand the magnetic allure of neon nail polish.
The top 3 neon nail polishes that we have listed above are all eye-pooing, bold, and vibrant and will add a pop of color to your nails. These polishes are perfect for summer days, music festivals, or just when you want to add some fun to your everyday look to make your precious nails stand out from the crowd.
Whether you need a neon polish that will glow under the blacklight or one that will make your nails look like they're on fire, these above options have got you covered. So what are you waiting for, ladies? Pick any one of these awesome neon nail polishes from our list and turn your nails into a statement piece.