Eye concealer is a game-changer in the beauty world. This little makeup wonder works miraculously to brighten up tired eyes, cover dark circles, and even out skin tone. It can even transform a sleep-deprived morning into a fresh, wide-eyed day so that you face the world with confidence and poise.
Yet, delving into the realm of concealers can be akin to navigating a maze. Each tube pledges to conceal flaws and diminish fine lines, but in reality, the quest for the perfect concealer can be overwhelming. With a myriad of options promising flawless skin, it's easy to get lost. Are you in search of the ideal concealer for mature skin?
Don't worry! We have got you covered. We understand that finding the right eye concealer for your old, baggy skin can be a bit daunting, almost like finding your way through a labyrinth. That's why we have identified the top 4 best concealers for mature skin. These exceptional formulations are more than mere products; they're tailored to cater to the unique needs of older skin and provide a natural, youthful glow.
All these eye concealers are enriched with nourishing ingredients that help to hydrate and soothe the delicate under-eye area, preventing it from looking dry or crepey. They are also specifically designed to combat common aging concerns such as fine lines, dark circles, and puffiness.
Keep reading to learn more about our list of the top 4 eye concealers for mature skin!
We have searched for the best, so you don't have to live with the rest. In order to serve you to the best of our ability and to keep our blog going, GarnesGuide may collect a share of sales or other compensation from the links on this page if you decide to buy. Each product was independently researched by our editors, and the reviews may have been edited for length and clarity.
How We Choose the Best Eye Concealers for Mature Skin
We all know that mature skin requires extra care and attention, especially in the under-eye area, which is prone to sagging and wrinkles. With age, the skin becomes thinner and loses its elasticity, making it more susceptible to fine lines and creepiness. Therefore, opting for an eye concealer with anti-aging properties is essential for achieving a smooth and flawless finish that speaks volumes about your skin's health.
Eye concealers designed for mature skin address a range of concerns. They expertly tackle issues like dark circles, which can become more prominent with age due to thinning skin and reduced collagen. These concealers also minimize the appearance of fine lines, crow's feet, and puffiness, providing a smoother canvas. Additionally, they often contain brightening agents, giving the eyes a revitalized look.
Some eye concealers even camouflage age spots and discoloration, enhancing the overall complexion. With their hydrating formulas, they prevent creasing and maintain a youthful, radiant gaze, making them indispensable tools for anyone navigating the graceful process of aging. By hydrating the delicate under-eye area, they promote a fresh, well-rested appearance, combating signs of fatigue.
However, venturing on the journey to find the ideal eye concealer might feel daunting, akin to standing before a towering mountain, uncertain of the starting point. To aid you in this quest, we've delved into thorough research and handpicked the top 4 eye concealers crafted specifically for mature sensitive skin.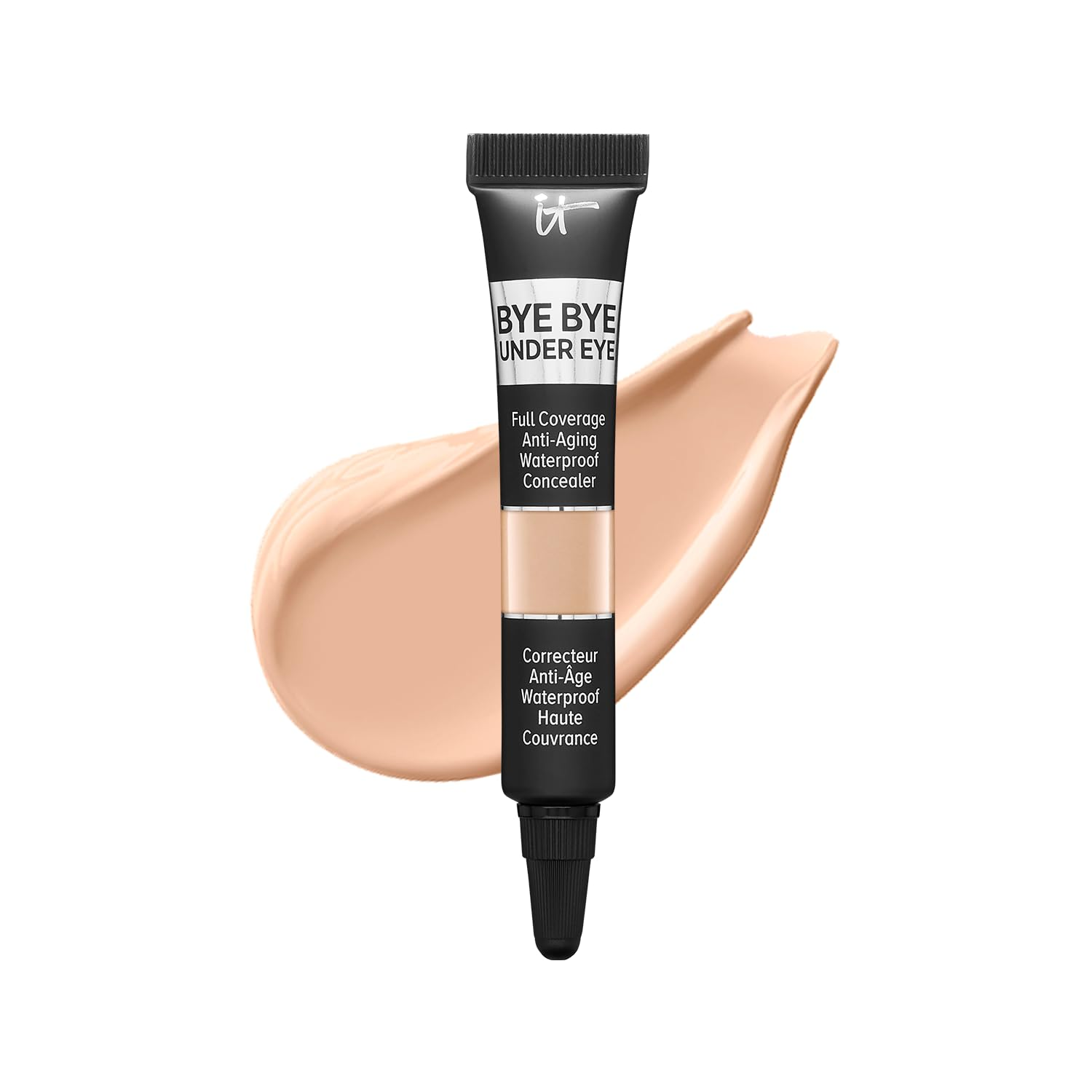 Best Eye Concealer for Dark Circles
IT Cosmetics Bye Bye Under Eye Full Coverage Concealer
Check Price on Amazon
Why GG Loves it
This paraben-free marvel is meticulously crafted to cater to diverse skin types, ensuring a universally enriching experience. What sets this illuminizing concealer apart is its ability to effortlessly bring forth a natural luminosity and radiance, transforming dullness into sheer brilliance. At the heart of its allure lies a paraben-free formula, embodying a commitment to your skin's well-being.
Bye Bye Under Eye Illumination isn't just a concealer; it's a transformative beauty elixir that revolutionizes your skincare and makeup routine. Crafted with cutting-edge technology, this remarkable product goes beyond the ordinary, promising a flawless complexion that radiates youthfulness and luminosity.
At its core lies proprietary expression-proof technology, a groundbreaking innovation that ensures your flawless look lasts all day. This advanced formula doesn't just cover imperfections; it defies the aging process. With the infusion of anti-aging peptides, vitamins, hydrolyzed collagen, hyaluronic acid, and antioxidants, this concealer becomes a powerhouse of skin-loving ingredients.
What You Should Know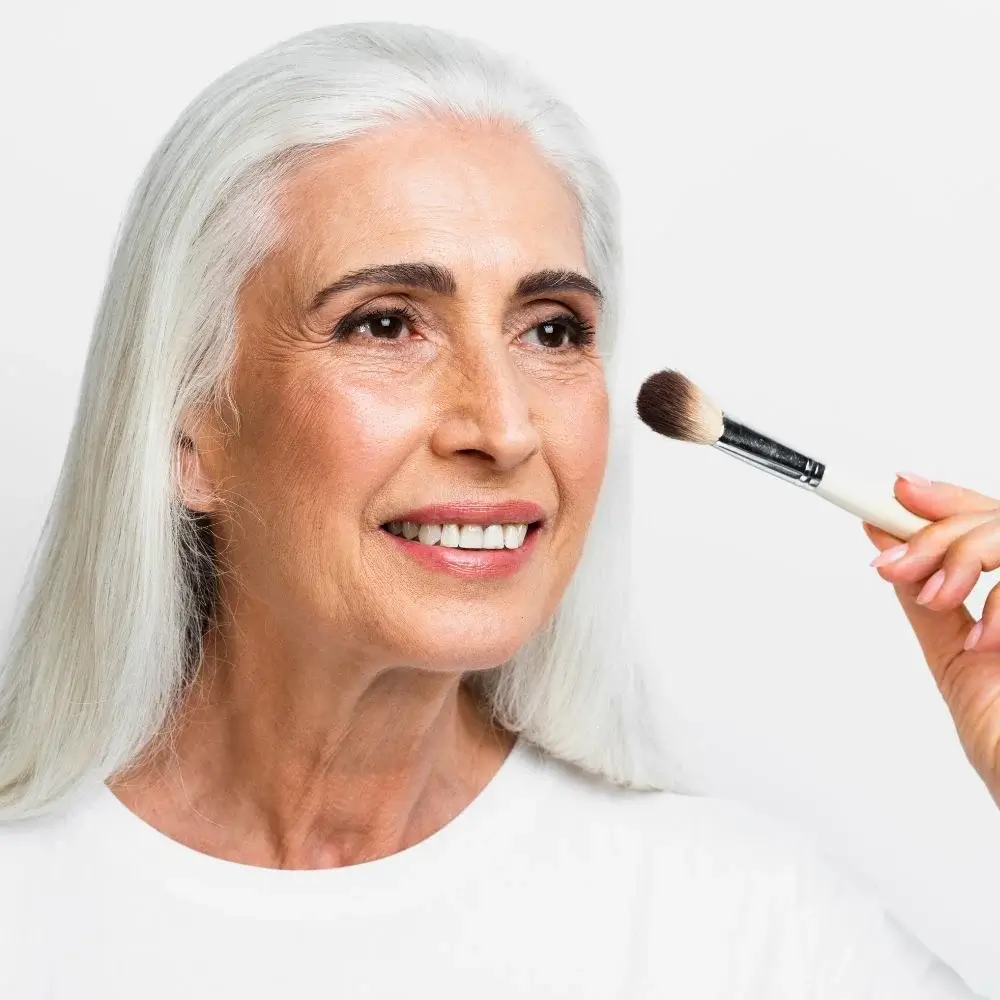 The waterproof feature of this concealer is a game-changer. Firstly, it ensures long-lasting coverage that stands up to humidity, sweat, and even tears, making it ideal for busy, active lifestyles. Secondly, its waterproof nature means you don't have to worry about constant touch-ups, granting you the freedom to focus on your day without the hassle of reapplication.
Its versatility is unparalleled. Whether you're aiming for a subtle daytime glow or a striking evening radiance, this pen adapts effortlessly to your desires. It doesn't just conceal; it accentuates, adding depth and dimension to your face. Your skin is not just highlighted; it's transformed into a canvas of luminous elegance.
It has the ability to effectively conceal an array of skin imperfections. Dark circles, pesky bags, redness, hyperpigmentation, broken capillaries, age spots, and discoloration fade into the background with each application. It's a multitasking marvel, effortlessly camouflaging flaws and enhancing your natural beauty. Imagine a canvas where wrinkles seem to blur away, replaced by a smooth, youthful texture.
What truly sets Bye Bye Under Eye Illumination apart is its luminous touch. Unlike ordinary concealers, it doesn't just hide; it illuminates. Your skin catches the light, reflecting a soft, radiant glow that transforms your entire face. Whether you're heading to a special event or just stepping out for a casual day, your complexion exudes a newfound luminosity that captivates everyone around you.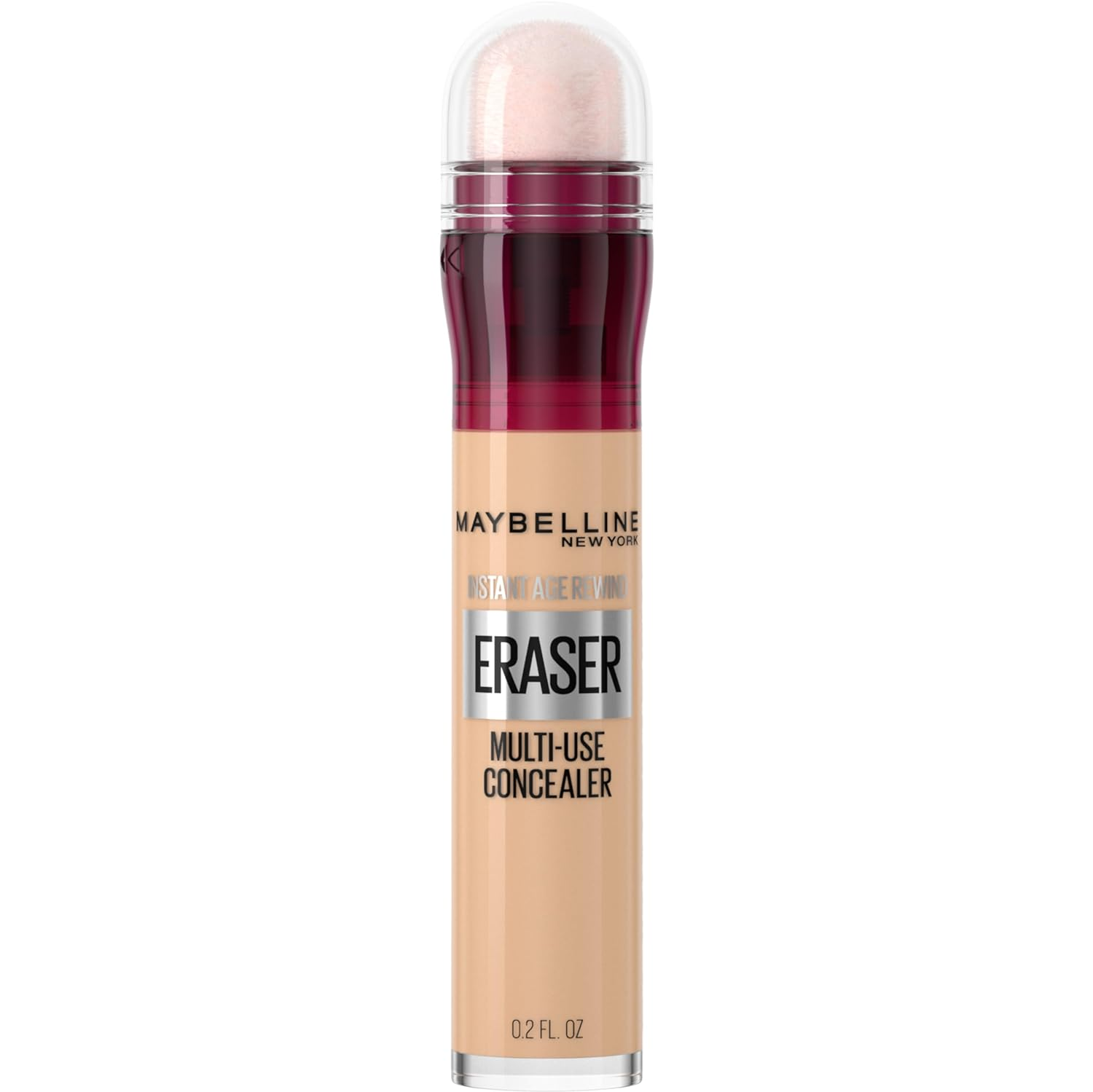 Best Eye Concealer for Aging Skin
Maybelline New York Instant Age Eraser Multi-Use Concealer
Check Price on Amazon
Why GG Loves it
With its remarkable ability to erase the look of dark circles, correct redness, and brighten dull skin, this concealer is the ultimate secret weapon in every makeup enthusiast's arsenal. Maybelline's Instant Age Rewind Concealer stands as a beacon of innovation, redefining the way you approach makeup. By choosing this concealer, you're not just enhancing your appearance; you're also prioritizing your health.
One of its standout features is its versatility. The Instant Age Rewind Concealer isn't confined to the mere task of concealing imperfections. It's a multifaceted gem that can be used in multiple shades, allowing for seamless contouring and highlighting. This flexibility empowers makeup artists and enthusiasts alike to unleash their creativity, sculpting and defining facial features with precision.
What truly sets this concealer apart is its anti-aging properties. Infused with Haloxyl, it transcends the boundaries of traditional concealers by doubling as an under-eye treatment. Say goodbye to the look of fine lines, blemishes, redness, and dark circles. With each application, it works its magic, leaving behind a radiant, well-rested, and refreshed eye area.
What You Should Know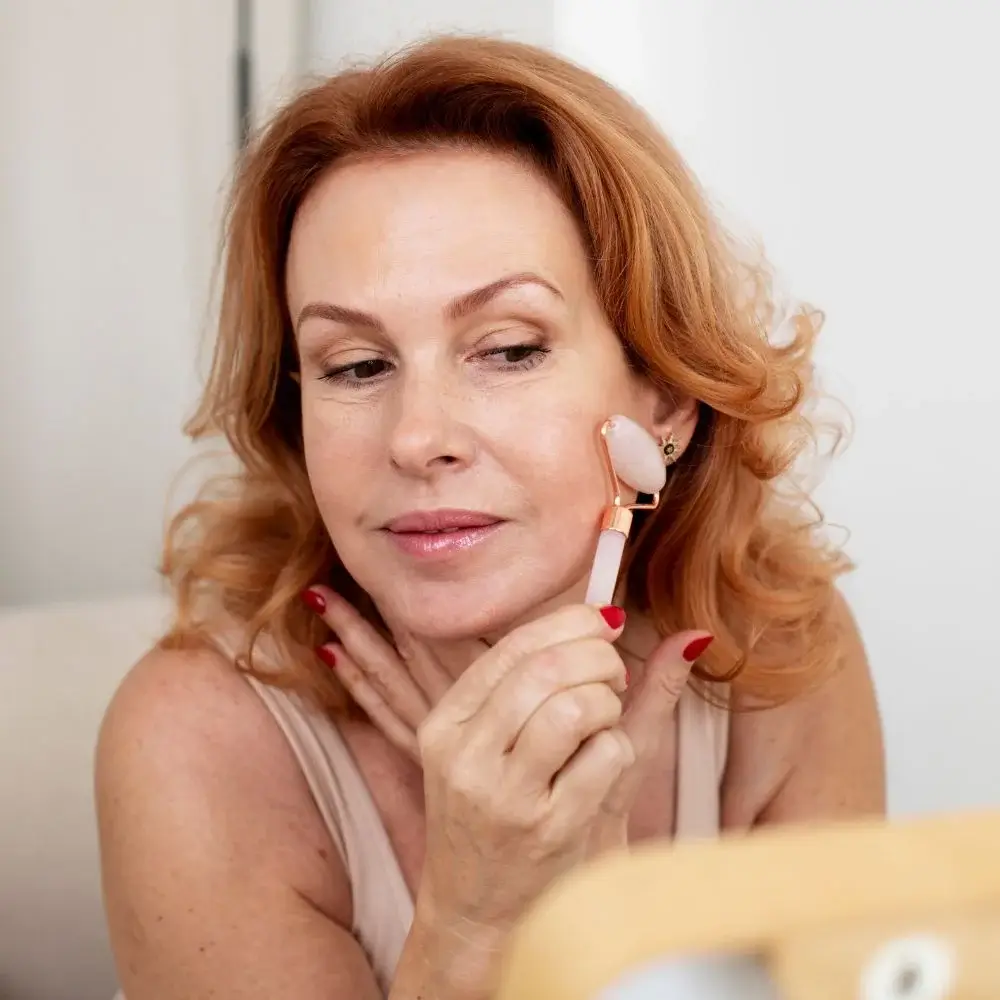 The 12-hour moisturizing wear signifies more than just longevity; it translates to comfort and hydration for your delicate under-eye area throughout the day. This feature ensures that the concealer doesn't settle into fine lines or dry out, maintaining a smooth, supple texture on your skin. The moisturizing properties create a cushiony feel, making it ideal for those with mature skin.
The concealer's medium coverage formula strikes the perfect balance. It's substantial enough to conceal dark circles, redness, and imperfections effectively, yet it remains lightweight and breathable. This medium coverage allows for a natural finish, avoiding the cakey look that heavier concealers might impart. It's versatile, allowing you to build it up for more coverage or sheer it out for a subtle look.
With a simple click, the product dispenses smoothly, eliminating the need for brushes or sponges. Its user-friendly nature ensures effortless, precise application, even in rushed moments. The cushion applicator contours seamlessly to the eye area, providing a gentle, comfortable experience. This convenient design not only enhances the overall user experience but also reduces product wastage.
Being non-comedogenic means it won't clog pores, making it safe for all skin types, even for those prone to breakouts. This ensures your skin stays clear and healthy, especially in the delicate under-eye area. Additionally, its vegan formulation aligns with ethical and environmental values, catering to conscious consumers.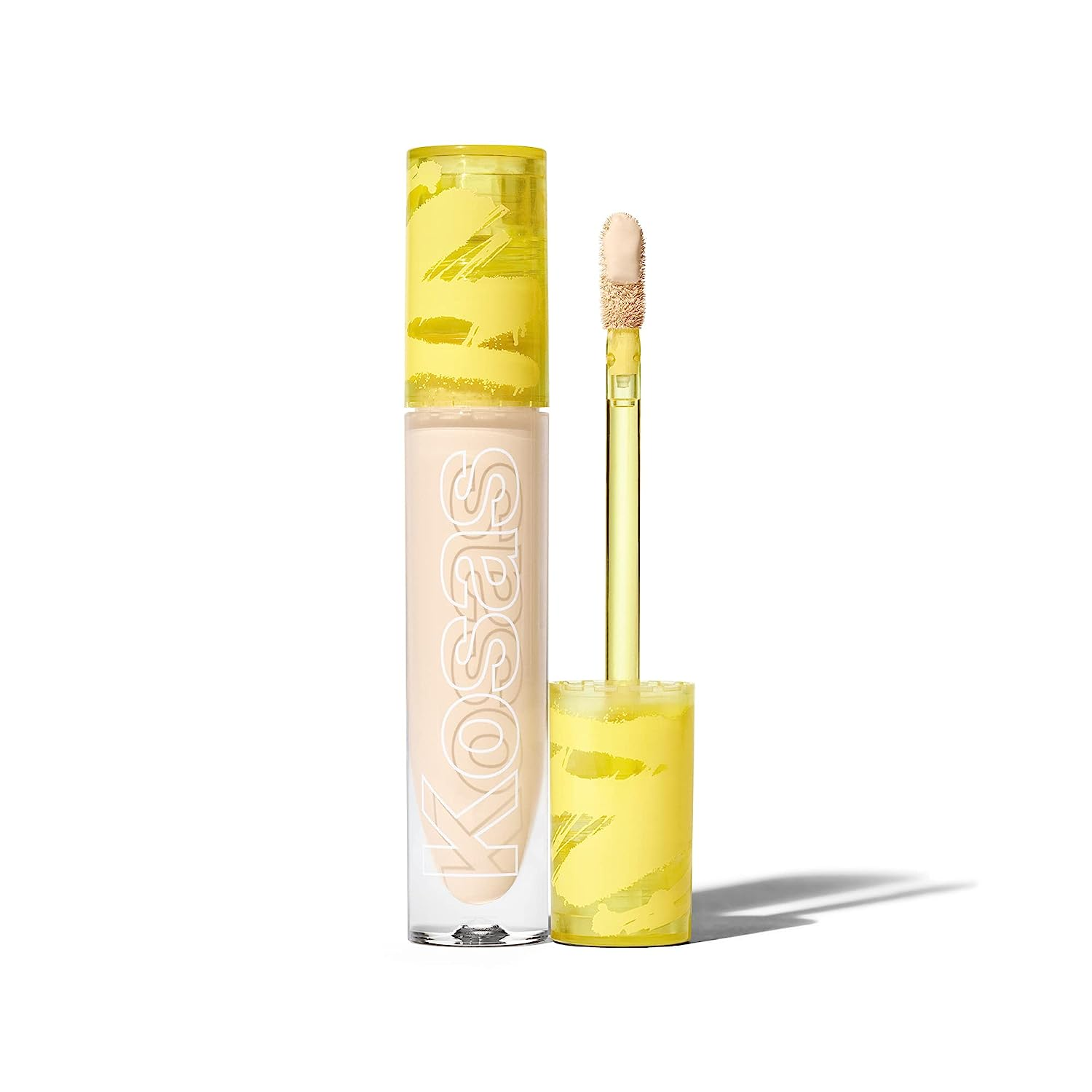 Best Eye Concealer to Hydrate the Skin
Check Price on Amazon
Why GG Loves it
Offering real benefits and delivering tangible results, this concealer transcends traditional cosmetics, functioning as a medium coverage concealer, eye cream, and spot treatment all rolled into one. Its transformative powers go beyond the surface, visibly brightening your complexion and nurturing your skin over time.
What sets Revealer apart is its ability to unveil genuine improvements in your skin's quality. Infused with potent botanicals, peptides, and hyaluronic acid, it hydrates your skin, providing a visibly plump and smooth finish. This powerhouse combination not only conceals imperfections but also actively works to enhance your skin's texture, making it appear more radiant and luminous with each use.
The concealer's buildable coverage is a game-changer. It helps improve your complexion, revealing better skin without the heaviness of traditional makeup. The unique formula, enriched with Caffeine, covers and reduces the appearance of dark circles without masking your skin's natural beauty. Its brightening, dewy finish imparts a natural glow, leaving your skin looking fresh and revitalized.
What You Should Know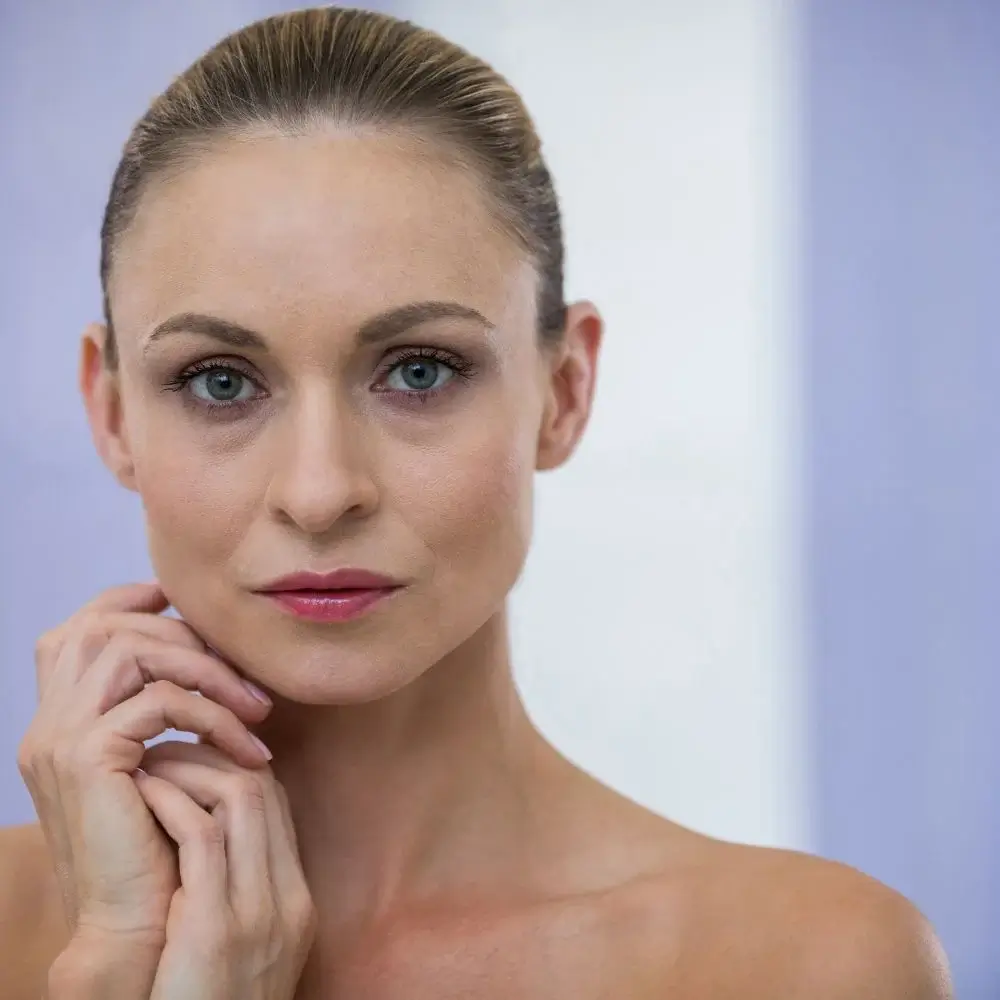 The Revealer Super Creamy Concealer is vegan, cruelty-free, and gluten-free, aligning with ethical and environmental values. It's formulated without harmful ingredients such as mineral oil, talc, silicones, fragrance, parabens, sulfates, and phthalates. This commitment to cleanliness ensures that you're not just enhancing your beauty but also safeguarding your skin's health.
Arnica, in this eye concealer, is renowned for its natural anti-inflammatory properties. It works wonders in reducing puffiness and inflammation around the delicate eye area. By calming the skin, Arnica provides a soothing effect, diminishing the appearance of dark circles and tiredness, leaving your eyes looking refreshed and revitalized.
Panthenol, also known as provitamin B5, is a skin-conditioning agent with exceptional moisturizing capabilities. Incorporated into this eye concealer, it offers deep hydration, helping to keep the skin around your eyes supple and smooth. Panthenol not only moisturizes but also supports the skin's natural barrier function, enhancing its resilience against environmental stressors.
The fragrance-free nature of this concealer is a remarkable benefit, especially for the sensitive eye area. Fragrances in cosmetics often contain various chemicals and allergens that can irritate delicate skin, leading to redness, itching, or even puffiness. By being fragrance-free, this concealer eliminates the risk of such reactions, ensuring a gentle and non-irritating experience.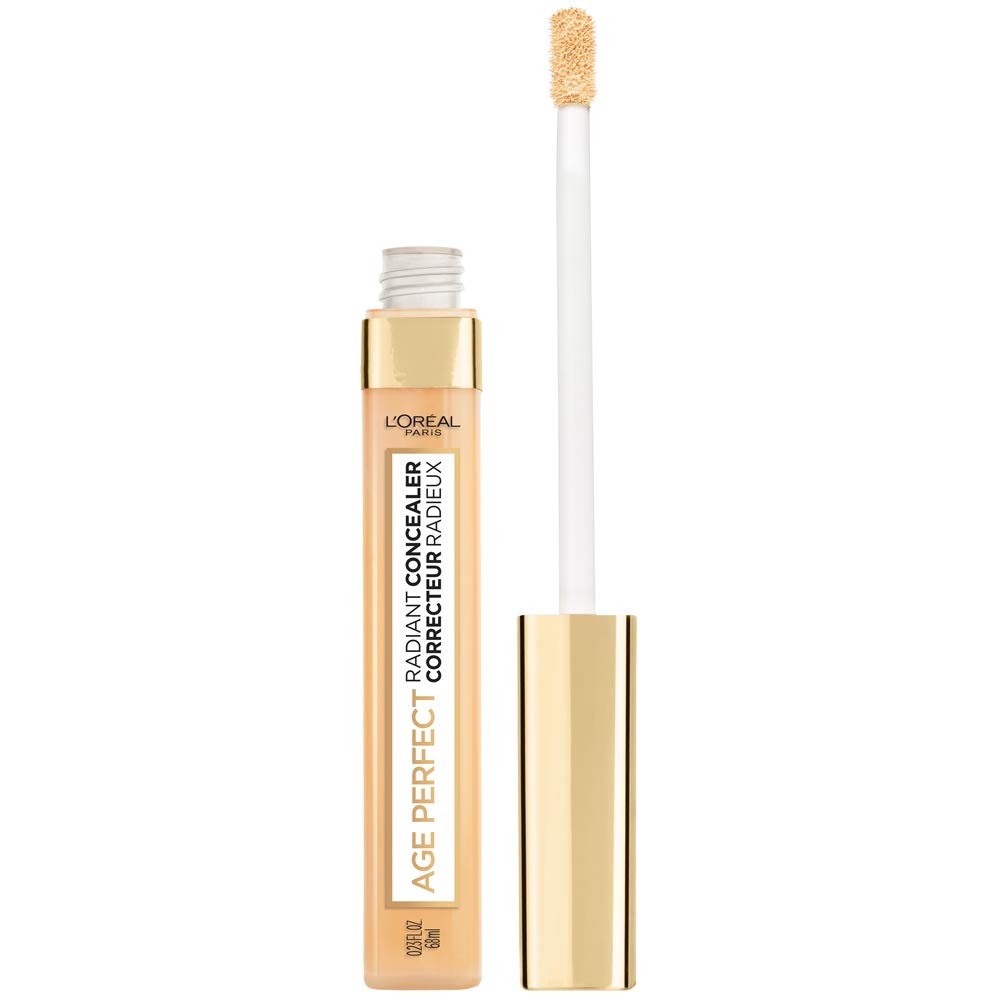 Best Eye Concealer for Mature Skin
L'Oréal Paris Age Perfect Radiant Concealer
Check Price on Amazon
Why GG Loves it
This groundbreaking product designed specifically for mature skin is an illuminating and hydrating concealer that is more than just makeup; it's a skincare essential infused with a Hydrating Serum and Glycerin, crafted to provide mature skin with the care and radiance it deserves. It seamlessly integrates into your makeup routine, creating a smooth, even finish that accentuates your best features.
At the heart of Age Perfect Concealer is its ability to brighten and minimize imperfections. Designed as a brightening under-eye concealer, it expertly diminishes the appearance of dark circles and imperfections without settling into fine lines. Its unique formulation not only conceals flaws but also hydrates, leaving your skin luminous, refreshed, and naturally radiant.
What sets this concealer apart is its transformative power. It goes beyond mere coverage; it illuminates your face, enhancing your natural beauty. Whether you're looking to achieve a flawless complexion with BB creams, add a touch of color with blush, hide imperfections with concealer, or define your features with contouring makeup, Age Perfect Concealer is your go-to solution.
What You Should Know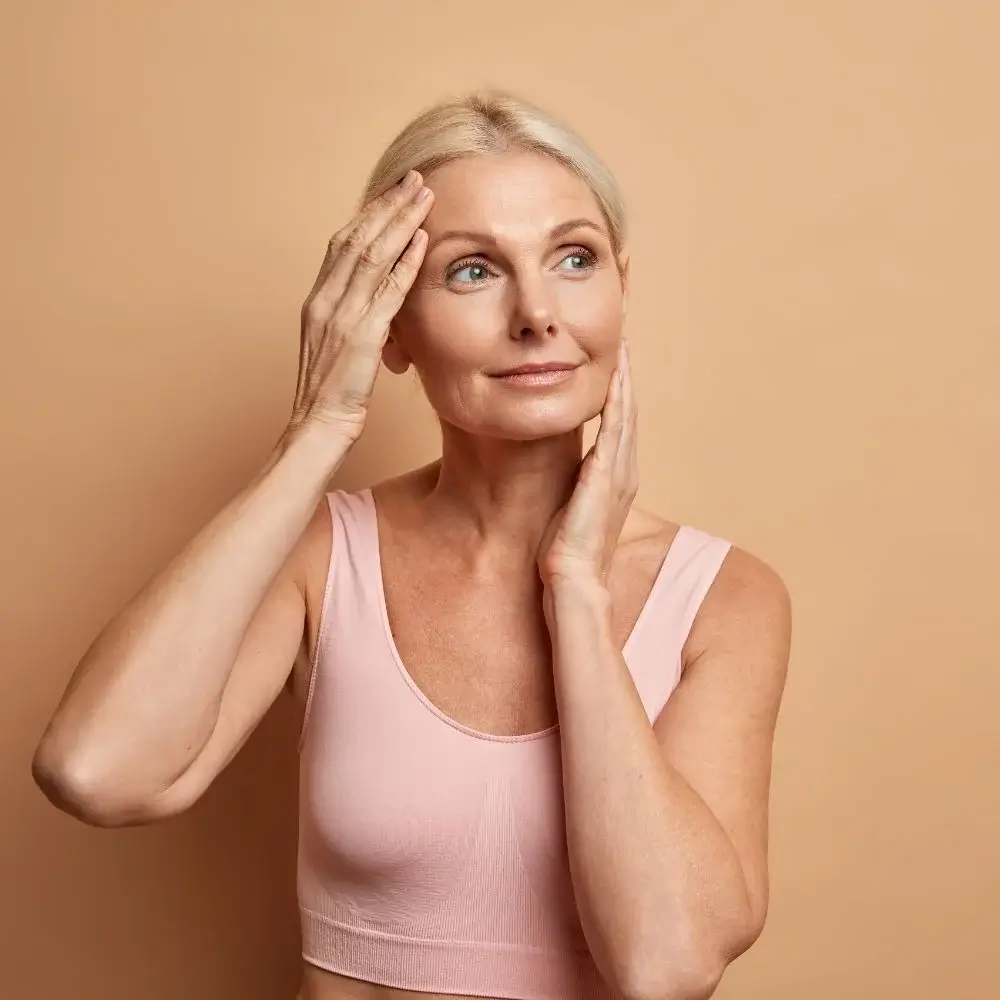 Offering a diverse range of 16 radiant shades, this extensive selection ensures that every individual, regardless of their skin tone or undertone, can find their perfect match. Whether you have a fair complexion with cool undertones or a deep complexion with warm undertones, this concealer provides options for everyone.
The inclusion of a Hydrating Serum ensures deep moisturization, infusing the delicate under-eye area with essential hydration. This vital moisture revitalizes the skin, diminishing dryness and promoting a supple, youthful texture. Glycerin, a powerhouse humectant, further enhances the concealer's hydrating properties. It attracts and retains moisture, creating a protective barrier that locks in hydration.
The inclusion of Sunflower Seed Oil in this brightening concealer marks a stroke of brilliance in skincare formulation. Bursting with essential fatty acids, antioxidants, and vitamins, Sunflower Seed Oil acts as a natural emollient, sealing in moisture and promoting skin elasticity. It softens and nourishes, making the skin more pliable and diminishing the appearance of fine lines and wrinkles.
The addition of microcrystalline wax in this concealer serves as a natural thickening agent and emollient. It plays a vital role in providing a smooth, creamy texture that glides effortlessly onto the skin. Microcrystalline wax ensures easy application, allowing the concealer to blend seamlessly, covering imperfections flawlessly. Its emollient properties create a protective barrier, locking in moisture.
Here are a Few FAQs to Assist You on Your Journey:
Venturing into the quest for the best concealer for mature skin is both thrilling and perplexing. Amidst numerous choices, each asserting supremacy, queries naturally arise. Delve into the nuances of eye concealers, equipping yourself with insights to make educated decisions. This knowledge empowers you to select wisely, ensuring your skin appears and feels its optimum.
Here are some of the most frequently asked questions(FAQs) about the best eye concealers for mature skin that will help you on your way so you can find the best product for your skin:
What should I look for in an eye concealer for mature skin?
When choosing an eye concealer for mature skin, it's crucial to consider its hydrating properties. Look for concealers infused with ingredients like Hyaluronic Acid and Vitamin E, as they provide essential moisture, especially for dry skin. Avoid heavy, oil-based concealers if you have oily skin, as they might feel greasy.
Opt for a creamy formula and lightweight texture that blend seamlessly and don't settle into fine lines. Also, consider concealers with light-reflecting particles to add a subtle luminosity, making your eyes appear more youthful. Remember, the right concealer will hydrate, cover imperfections, and brighten your under-eye area without accentuating fine lines.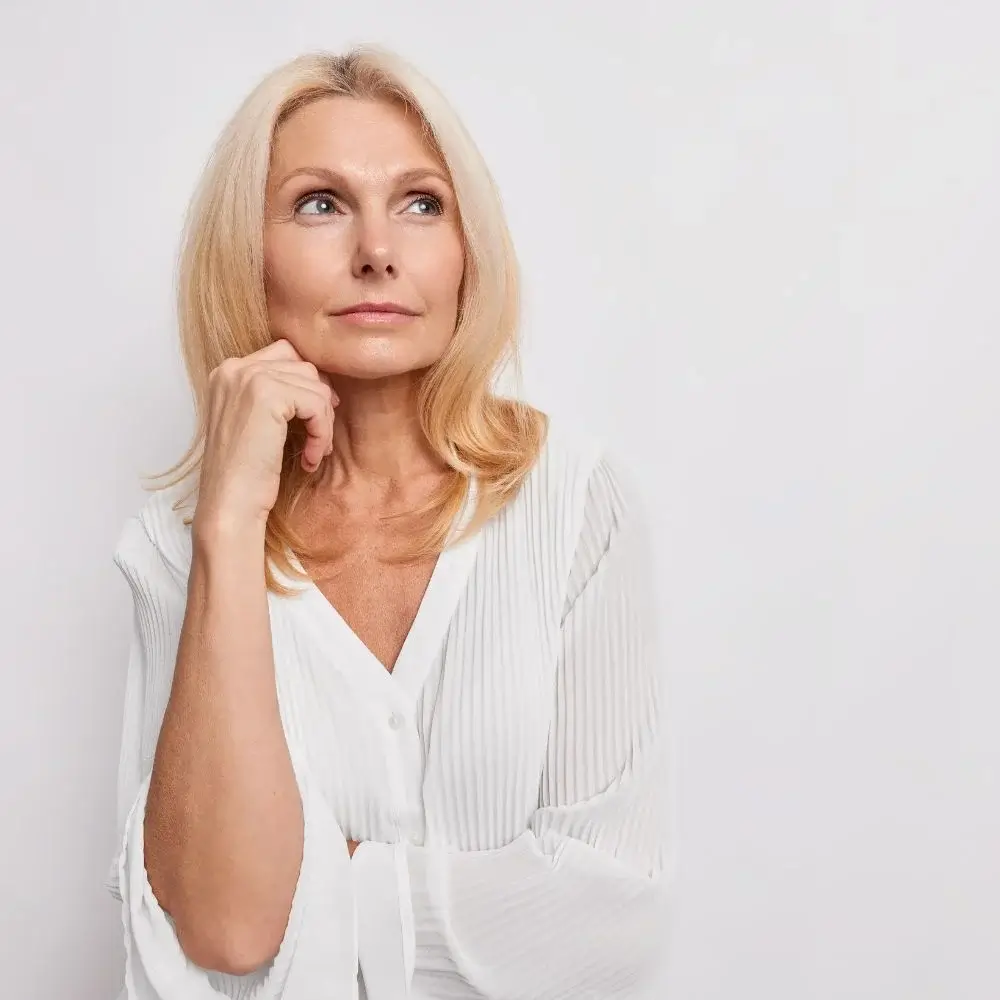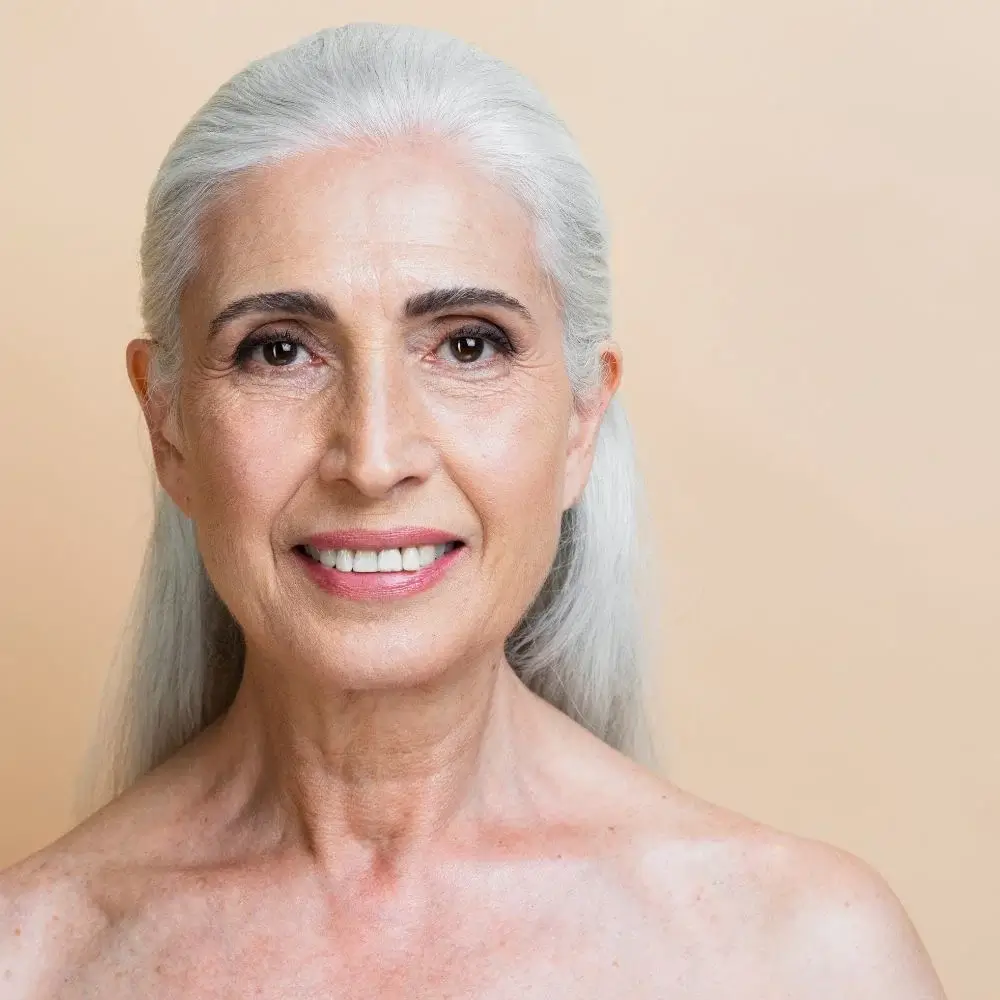 Are there specific ingredients I should avoid in eye concealers for mature skin?
Certainly! When selecting a brightening concealer pen for mature skin, avoid products containing heavy fragrances and alcohol, as they can irritate sensitive areas. Steer clear of concealers with an overly matte finish, as they tend to accentuate fine lines and create a dry appearance. Additionally, be cautious of concealers with excessive shimmer, which might draw attention to rather than conceal dark spots.
Opt for formulations that focus to brighten skin subtly and naturally, giving a radiant, youthful look. Ingredients like Vitamin C and light-diffusing particles can help achieve this effect without emphasizing imperfections. Always choose concealers designed for mature skin, as they often prioritize a natural, luminous finish. There are many other products like Dior Forever Skin Correct, Flawless Fusion Ultra longwear concealer, Armani Beauty Luminous Silk Concealer, Laura Mercier Flawless Fusion Ultra, Yves Saint Laurent Touche éclat all over brightening concealer, Nars Radiant Creamy Concealer, and clé de peau beauté concealer spf 27.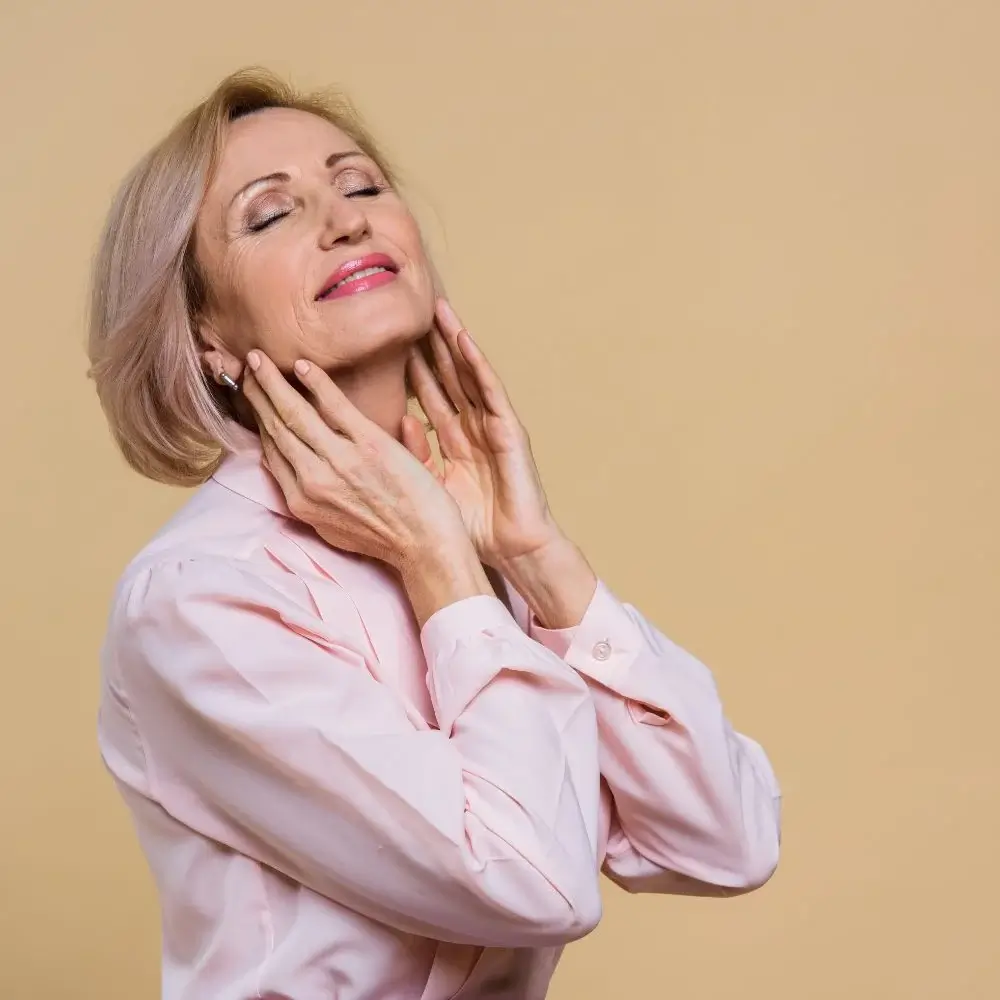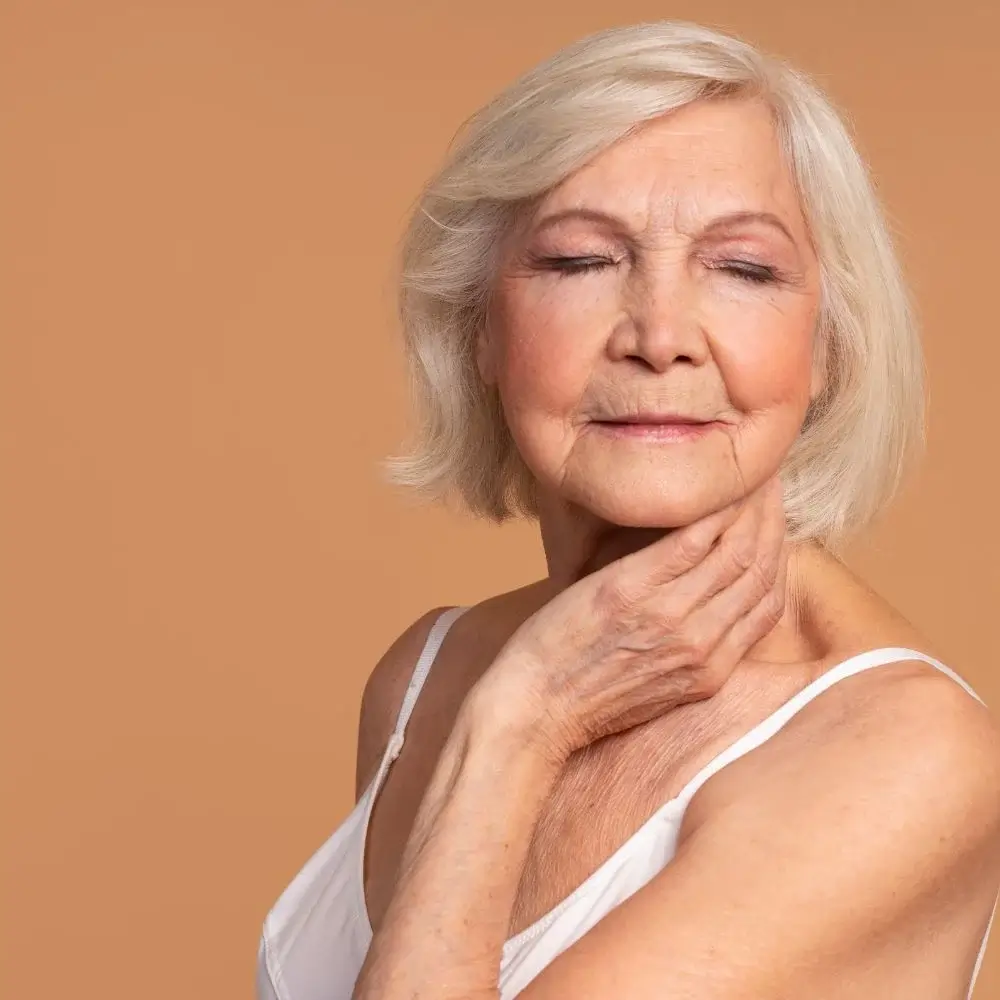 Can I use an eye concealer with SPF for daytime wear?
Absolutely, using an eye concealer with SPF, like the Concealer SPF 27, is a fantastic choice for daytime wear. It not only conceals but also provides essential sun protection for the delicate skin around your eyes. This is especially crucial for mature skin, which tends to be more sensitive. Makeup artist often recommends this multitasking product because it safeguards the skin barrier, preventing premature aging caused by sun exposure.
Always check if the concealer suits your specific skin type, ensuring it offers the right level of coverage and sun protection. It's a game-changer, making it one of the best concealers for mature skin in your daytime beauty routine.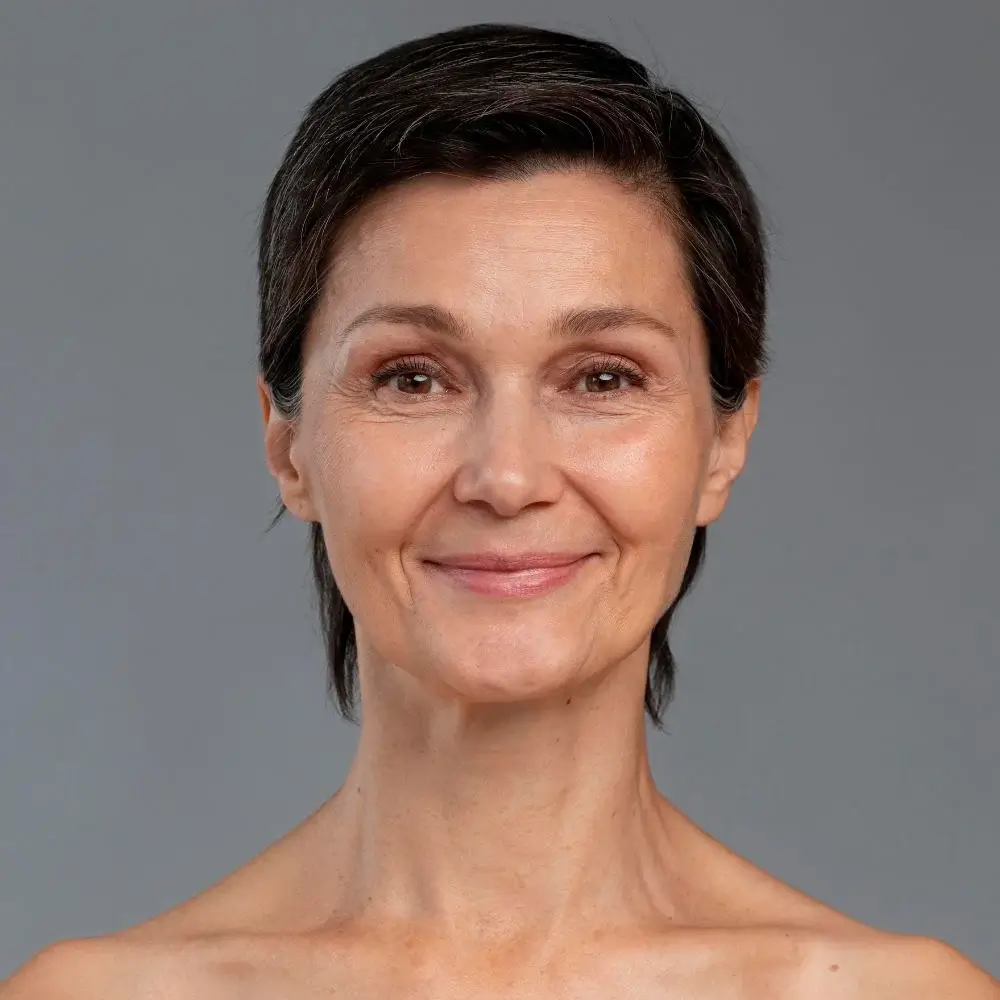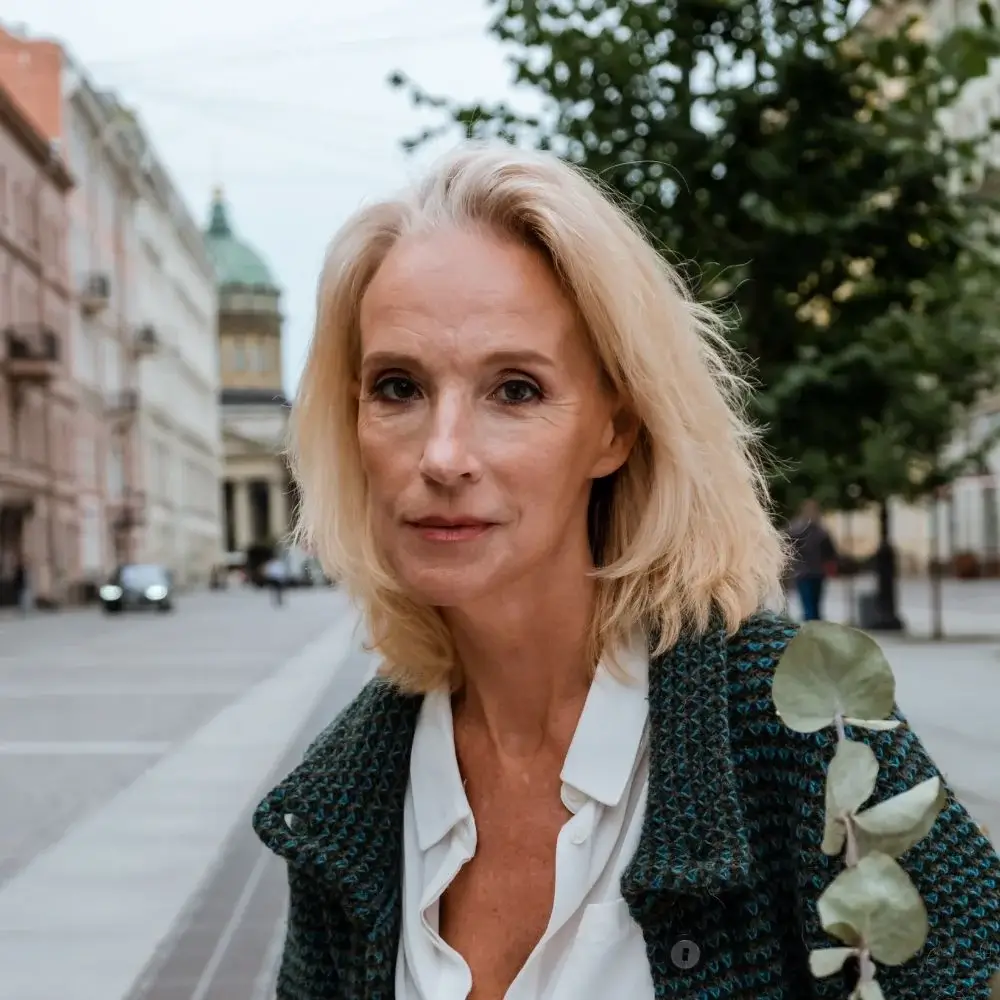 How do I choose the right shade of concealer for my skin tone?
Selecting the perfect concealer shade is key for a flawless look! Consider your undertones - if you have warm undertones, go for peachy or yellow-based concealers, while cooler undertones match well with pink or neutral shades.
Opt for a shade that is either the same as your foundation or one shade lighter for brightening the under-eye area. A soft matte finish provides a natural look, especially for mature skin. When applying, use a concealer brush for precise coverage. Long-wear and matte concealers are great for ensuring your makeup lasts all day. Creamy formulas offering medium to full coverage blend seamlessly, giving you a flawless, natural finish.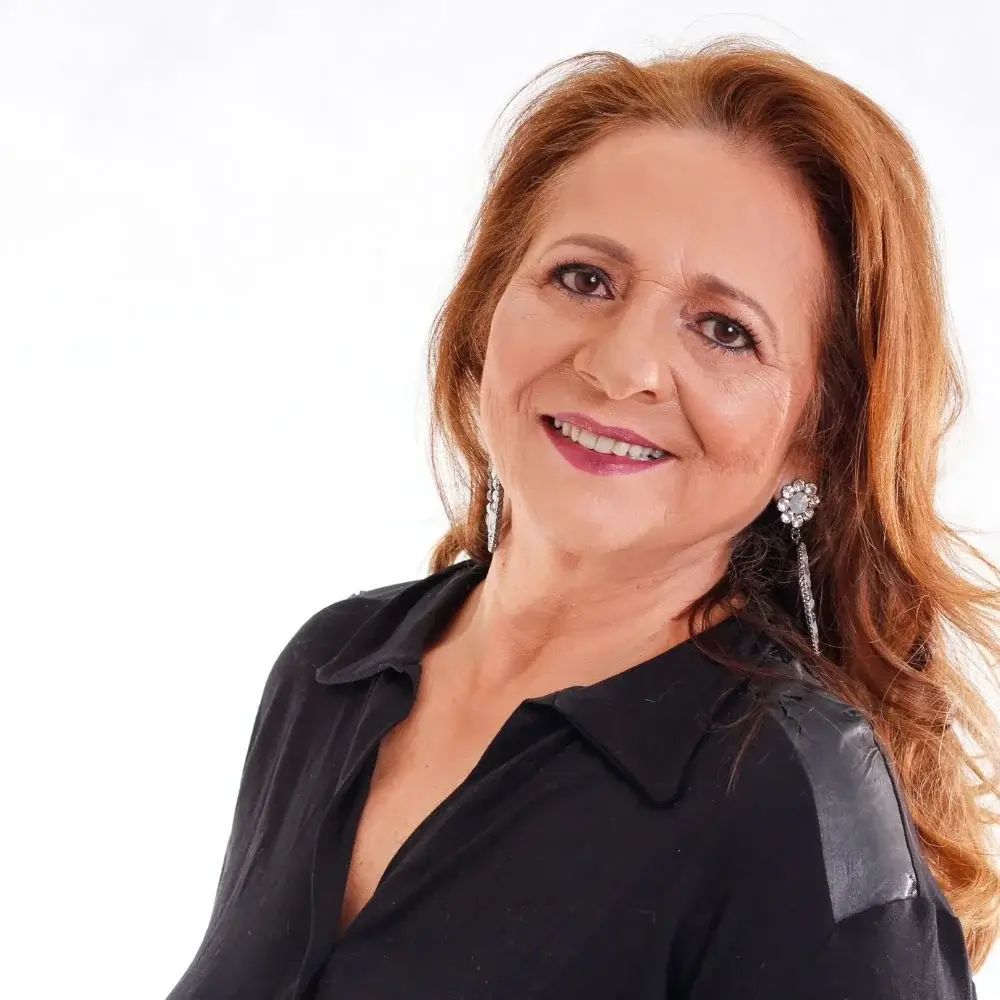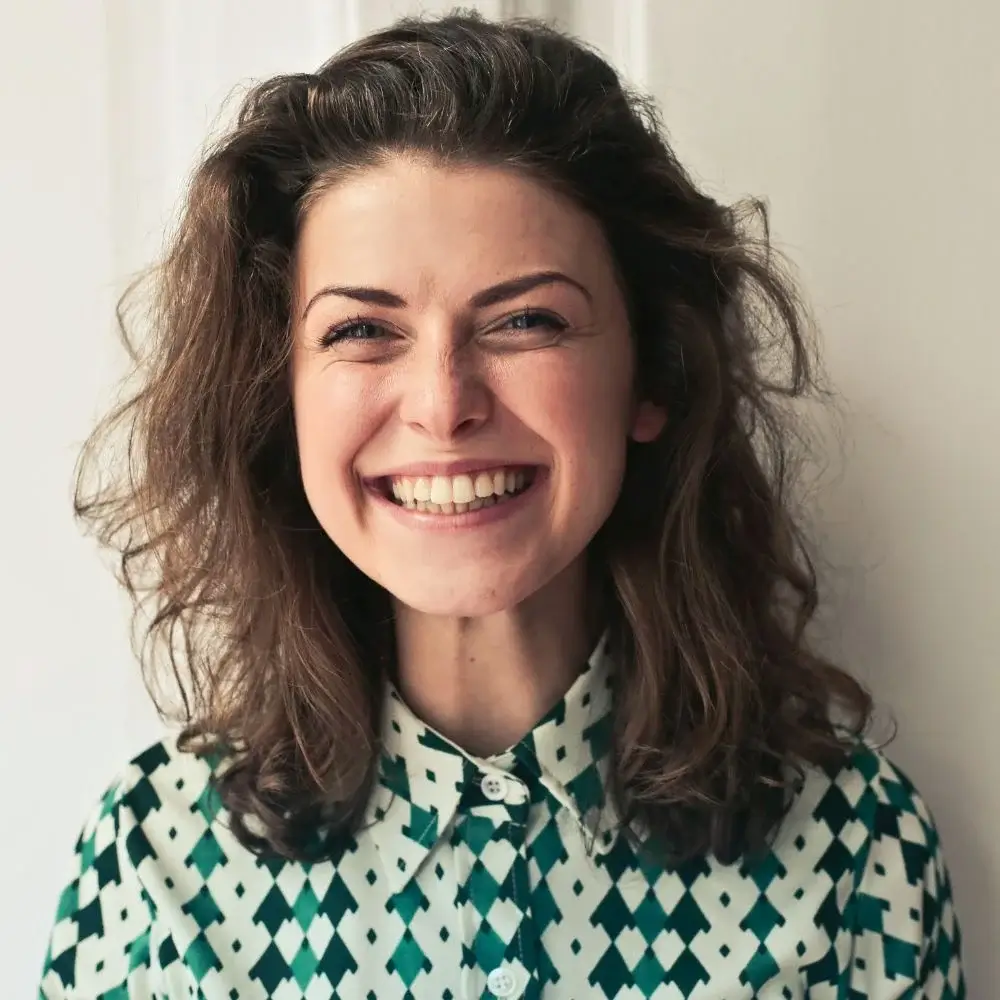 Best Eye Concealers for Mature Skin:
In the quest for the ideal eye concealer tailored to mature skin, finding that perfect balance between coverage, hydration, and a youthful glow is essential. After exploring the diverse array of products, it's evident that the best eye concealer for mature skin not only conceals imperfections but also nourishes and revitalizes the delicate under-eye area.
The right concealer seamlessly covers dark circles and fine lines while enhancing your natural radiance. From formulations infused with hydrating ingredients like Hyaluronic Acid and Vitamin E to those offering sun protection with SPF, the choices are vast and cater to different needs. While creamy textures, soft matte finishes, and long-wear formulas ensure comfortable and enduring wear.
What makes the 4 products listed above the best? It's not merely their concealing prowess but their adaptability and suitability for diverse skin types and issues. The use of these concealers elevates your skincare routine to a new level, making them invaluable allies in your quest for radiant, ageless skin. Their meticulously chosen ingredients highlight their efficacy, emphasizing their effectiveness.
So select one from our thoughtfully selected collection today, and get ready to welcome radiant and healthier skin! And when you uncover the ideal choice, just click the provided link to swiftly complete your purchase! Always remember to adhere to the usage guidelines for the best possible outcomes.