Bracelets have been a popular accessory for centuries and for good reason. They not only add a touch of elegance to your style but also make a statement about your personality. Red and black bracelets, in particular, are trendy and have become a staple in the fashion industry. But, what materials are commonly used to make these beautiful bracelets? In this guide, we'll take a closer look.
Leather Bracelets
Leather is a sturdy and durable material that is often used to make bracelets. It is not only affordable but also easy to work with, making it an excellent choice for red and black bracelets. Leather bracelets come in a variety of designs and styles, from braided to engraved and embellished with studs or stones. They are perfect for casual wear, and can also be dressed up for formal occasions.
Beaded Bracelets
Beaded bracelets are made up of small beads that are strung together on a string or wire. They come in a wide range of materials, including wood, glass, plastic, and metal. Red and black beaded bracelets are especially popular because they create a bold and striking look. They are perfect for adding an accent to your outfit, and they pair well with a variety of colors and styles.
Metal Bracelets
If you're looking for a more sophisticated style, then metal bracelets might be the right choice for you. These bracelets are made up of various metals, including gold, silver, and brass. They are not only durable but also add a touch of luxury and elegance to your style. Red and black metal bracelets look especially stunning with monochrome outfits and can add a pop of color to your wardrobe.
Rope Bracelets
Rope bracelets are made up of braided or twisted strands of thread or twine. They are a popular choice for outdoor enthusiasts and beachgoers. Red and black rope bracelets are great for creating a laid-back and casual look. They can be paired with shorts, flip-flops, and a t-shirt, making them a perfect choice for a day at the beach.
Rubber Bracelets
Rubber bracelets are often used for charity or promotional events, but they can also be a trendy fashion accessory. These bracelets come in a variety of styles and designs, from plain to embellished with logos or slogans. Red and black rubber bracelets are perfect for creating a punk rock or grunge look. They can be paired with ripped jeans, leather jackets, and combat boots.
Red and black bracelets come in a variety of styles and designs, making them versatile accessories for any occasion. Leather, beaded, metal, rope, and rubber are just a few of the materials commonly used to make these beautiful bracelets. When choosing a red or black bracelet, consider your personal style, the occasion, and the type of material you prefer. Whether you're looking for a casual or formal look, there is a red or black bracelet out there for you. So, go ahead, experiment with different designs, and find the perfect red or black bracelet to suit your style.
For fashion lovers, adding the perfect accessory to an outfit can make all the difference. If you're looking for a way to elevate your style, the Red and Black Bracelet may be just what you need. Whether you prefer bold statement pieces or subtle touches of color, this bracelet is a must-have. We've done the research for you and have found the best Red and Black bracelets on the market. Click the link to discover your next favorite accessory and take your fashion game to the next level. Don't wait, add this versatile and eye-catching bracelet to your collection today!
What is the return policy for red and black bracelets?
Their store prioritizes delivering a delightful shopping experience, ensuring that returns are a breeze. They understand your satisfaction is paramount, so they offer a hassle-free return policy for their red and black bracelets. If you are less than thrilled with your purchase, contact their dedicated customer support team within 30 days of receiving your order. They will gladly assist you through the return process, ensuring the bracelet is in its original condition and packaging. Once they receive the returned item, expect a prompt refund or assistance with an exchange. Rest assured. They are committed to exceeding your expectations and ensuring your utmost satisfaction.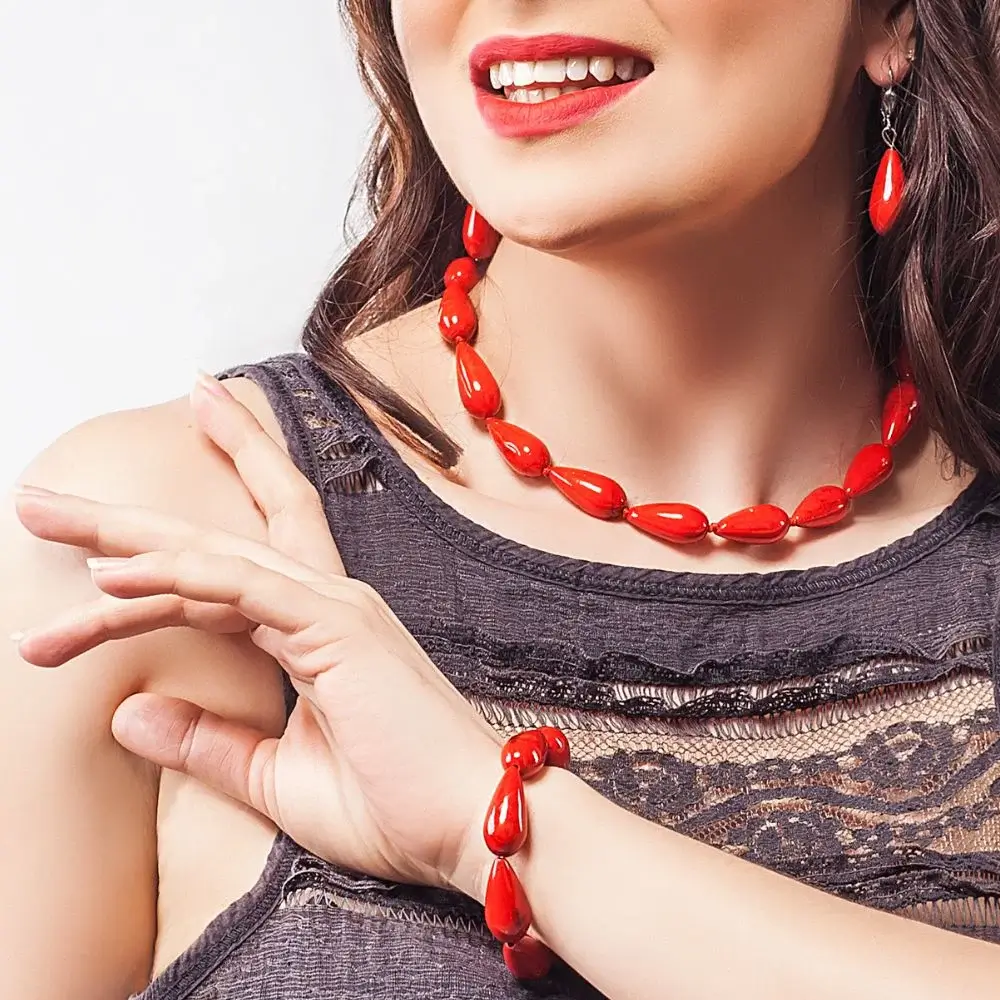 What is the average weight of a red and black bracelet?
Regarding accessorizing, red and black bracelets have become popular, adding a vibrant and stylish touch to any ensemble. If you're curious about their weight, it's important to note that the average weight can vary depending on the materials used in their construction. These bracelets are typically crafted from lightweight materials such as beads, fabric, or leather, prioritizing comfort and ease of wear. A red and black bracelet weighs approximately 10 to 20 grams. With their lightweight nature, these bracelets blend fashion and comfort, making them an ideal accessory to adorn your wrist with confidence and style.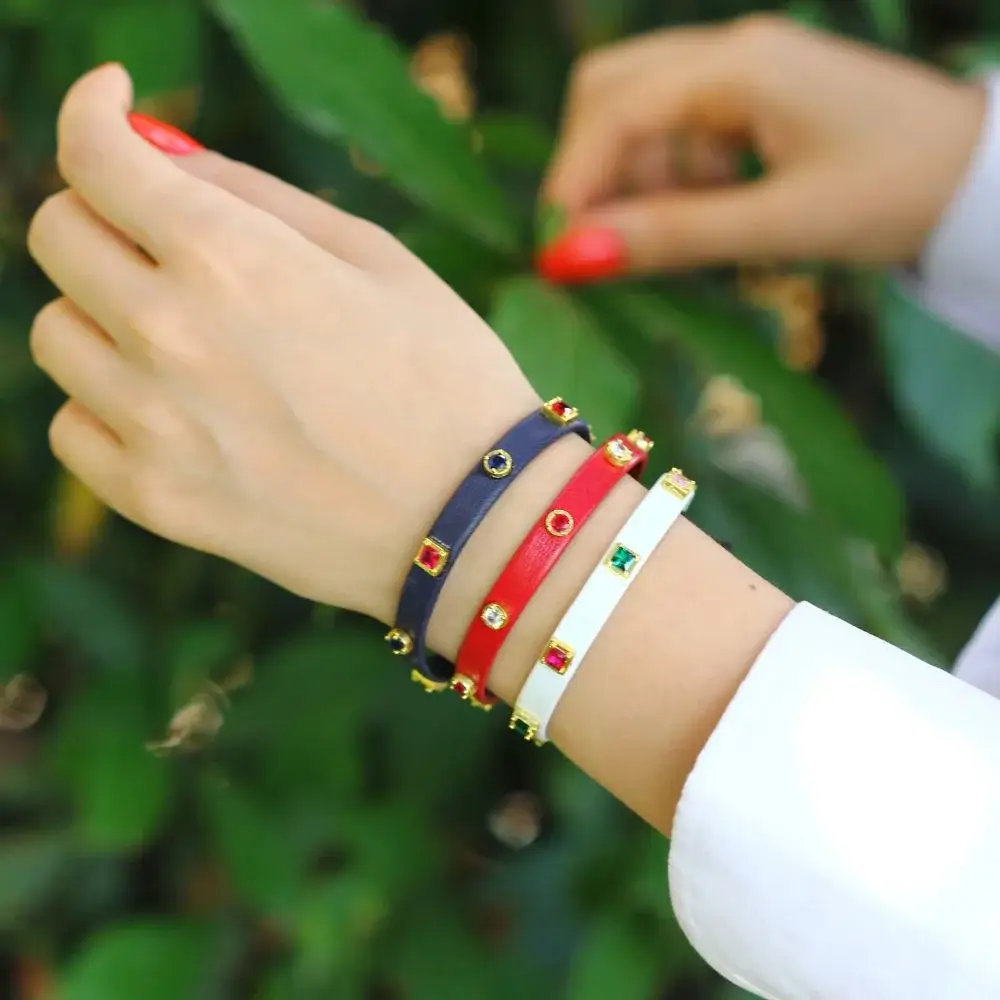 What are the different closure types for red and black bracelets?
You're in luck if you're looking for the perfect closure type for your red or black bracelet! These bracelets offer diverse options to cater to your individual preferences. One popular choice is the lobster clasp, known for its secure hold and effortless fastening. For those who value adjustability, the adjustable sliding knot allows you to customize the fit according to your wrist size. Magnetic clasps provide a convenient and seamless closure, ensuring hassle-free wear. If you prefer elegance, consider a button or toggle clasp, adding a sophisticated flair to your bracelet. Finally, elastic bands offer flexibility and ease of use for a practical and comfortable option.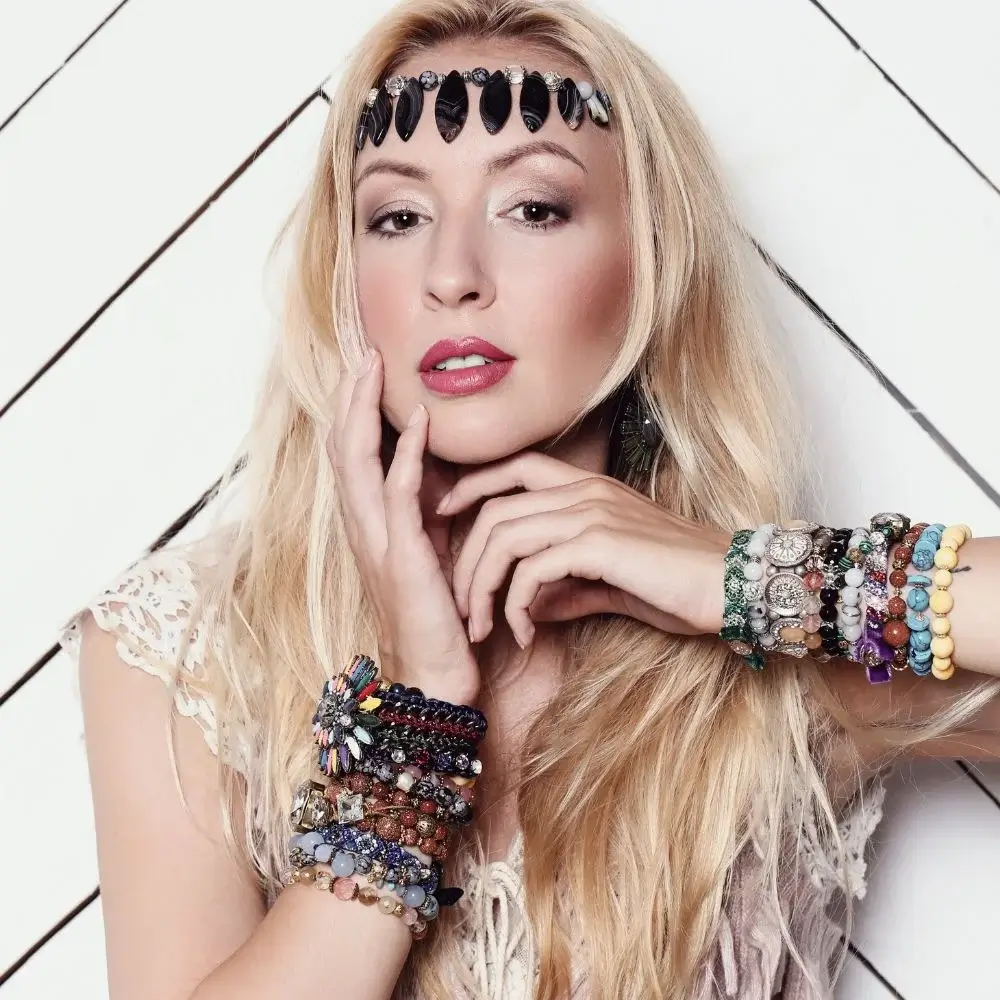 How do I know if a red and black bracelet is genuine or authentic?
Several vital indicators exist when assessing the authenticity of a red and black bracelet. Begin by closely examining the craftsmanship and attention to detail. Genuine bracelets typically exhibit impeccable artistry, boasting meticulous stitching and flawless finishes. Moreover, natural products often bear the branding or logos of reputable manufacturers, so be sure to check for these markings. Lastly, evaluate the materials used. Authentic bracelets are typically crafted from high-quality materials that feel substantial and durable. If uncertain, seeking expert guidance or comparing the bracelet to authenticated examples can further assure its genuineness.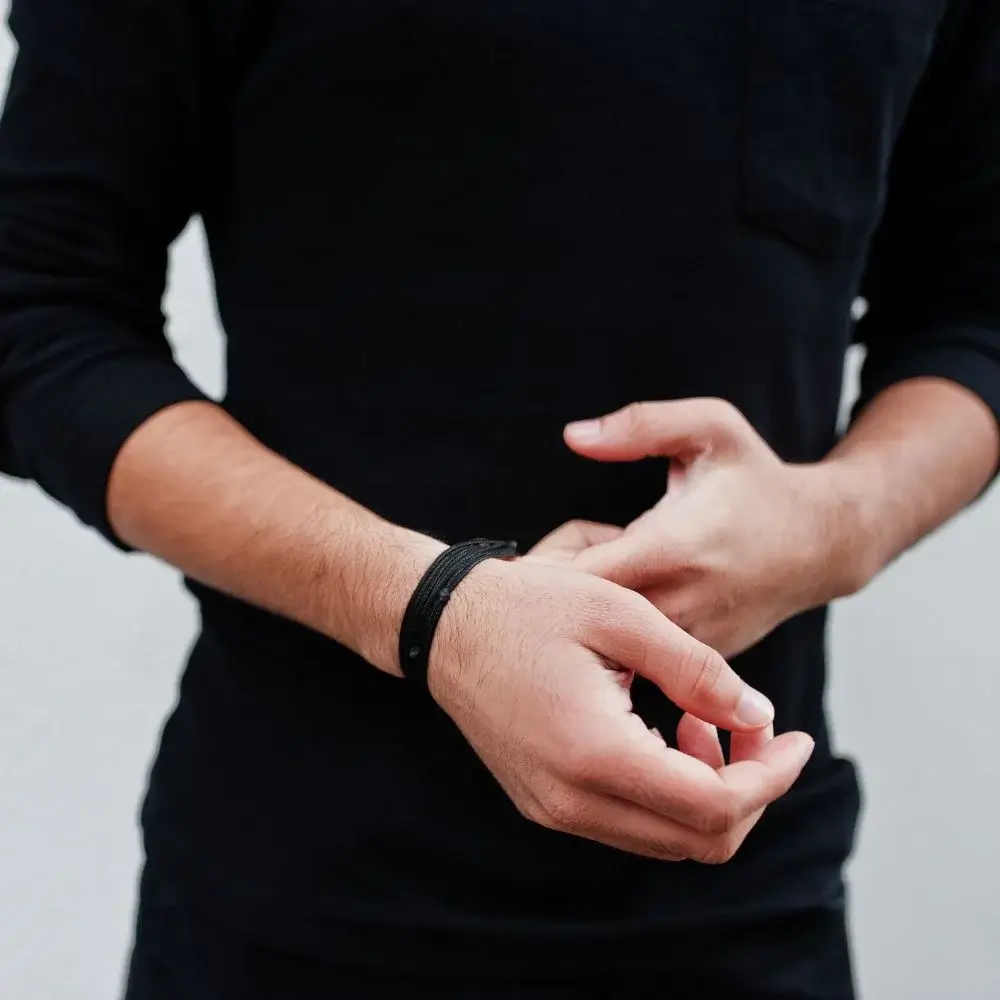 How do I store red and black bracelets to prevent damage?
When it comes to storing red and black bracelets, taking proper precautions can help prevent damage and maintain their beauty. First, ensure the bracelets are clean and dry before storage to avoid any potential discoloration or tarnishing. Consider using individual jewelry pouches or soft cloth bags to store each bracelet separately, preventing scratches and tangling. Please keep them in a cool, dry place, away from direct sunlight, moisture, and extreme temperatures. By following these simple guidelines, you can preserve the integrity and longevity of your red and black bracelets.
Should I choose a red and black bracelet with gemstone accents?
When selecting a bracelet, the allure of a red and black color combination adorned with gemstone accents is simply irresistible. The vibrant red hue evokes a sense of passion and vitality, while the contrasting black adds an element of sophistication and intrigue. The delicate gemstone accents lend a touch of luxury and refinement, elevating the bracelet to a realm of absolute elegance. This captivating combination effortlessly transitions from casual chic to formal elegance, making it a versatile and eye-catching accessory that will undoubtedly turn heads and add a luxurious touch to any ensemble.