Leggings are arguably the most versatile clothing items in a chic woman's wardrobe that can be easily dressed up or down. They have become a go-to piece for many women due to their comfort, fit, & style. Whether you're heading to the gym or running errands, leggings are the perfect choice for any occasion.
However, when it comes to finding leggings that help smooth, shape, and slim your silhouette, this task can be quite perplexing because not every pair can provide optimal tummy control or shaping effect. Do you need the most stylish and durable tummy control leggings that offer maximum support and comfort?
Don't worry; We have got you covered. We understand that picking the perfect pair of leggings that accentuates your curves and boosts your confidence can be a daunting process; that's why we have compiled a list of the top 3 best tummy control leggings that will make you feel comfortable and stylish.
All these tummy control leggings listed on our list are made with buttery soft fabrics that offer excellent coverage and support for any body type. They are all designed to keep the tummy area tight and smooth so that you can flaunt your beautiful curves with confidence without any discomfort or worries.
Keep reading to learn more about our list of the top 3 best tummy control leggings!
We have searched for the best, so you don't have to live with the rest. In order to serve you to the best of our ability and to keep our blog going, GarnesGuide may collect a share of sales or other compensation from the links on this page if you decide to buy. Each product was independently researched by our editors, and the reviews may have been edited for length and clarity.
How We Choose the Best Tummy Control Leggings:
Leggings designed to control, shape, and smooth your tummy aren't just articles of clothing; they're a symbol of self-love, empowerment, and confidence. They're more than mere fabric and seams; they're the secret weapon that can transform not just your physical appearance but your entire outlook on life.
But let's accept the reality; with an abundance of brands and options out there, it's hard to know which leggings to choose because not all pairs will provide the same level of control, comfort, or durability.
To help you in this body-sculpting journey, we've done a deep dive research and have carefully selected the top 3 hottest tummy control leggings that are guaranteed to flatter and support your body in all the right places. Plus, they're all so stylish & versatile that you'll never want to take them off, no matter what.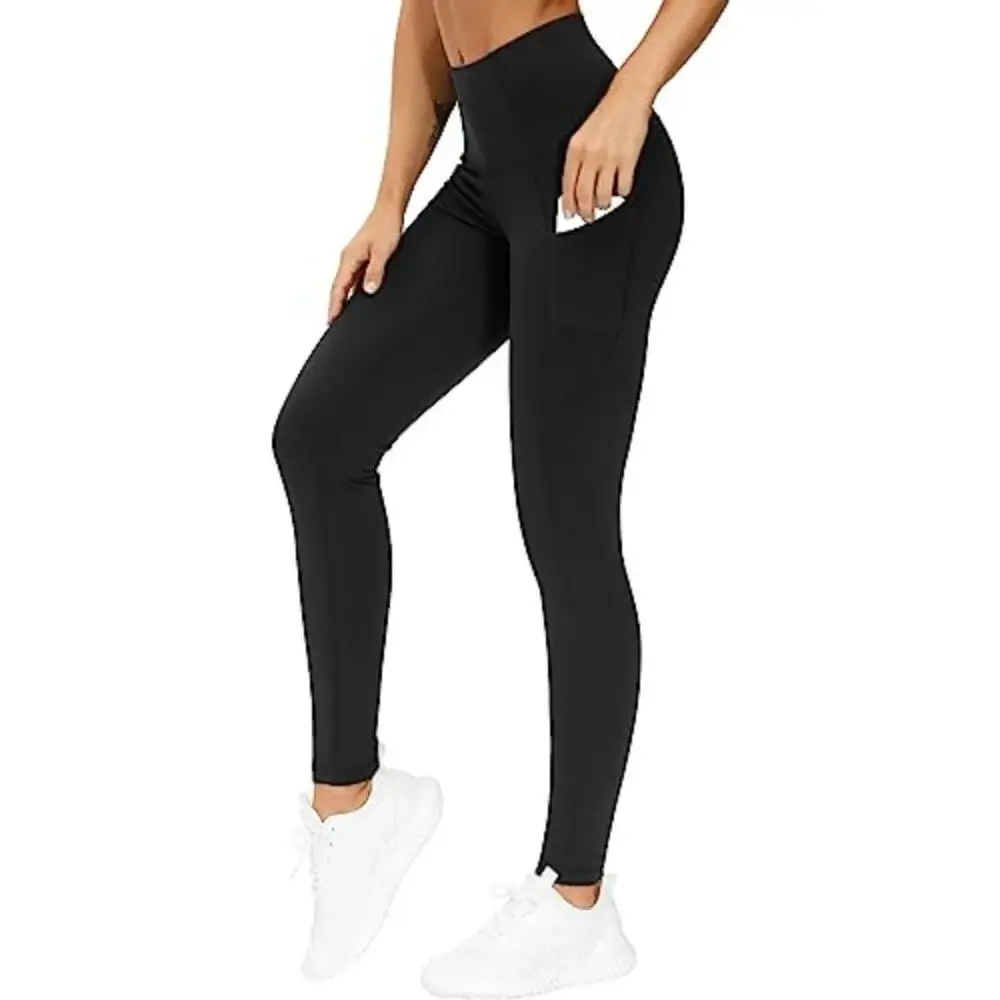 Best Tummy Control Legging For Capri, Workout, & Fitness
THE GYM PEOPLE Thick High Waist Yoga Pants
Check Price on Amazon
Why GG Loves It
Do you love doing yoga but feel like you aren't getting the full benefits because of cheap, uncomfortable leggings? Is your fitness routine being held back because you can't find high-quality leggings that offer tummy control? If so, then THE GYM PEOPLE Thick High Waist Yoga Leggings are just what you need!
This premium pair of leggings is designed with your comfort and performance in mind. They feature a high waist elastic waistband to cover your navel and provide tummy control without falling down. The wide waistband also adds extra coverage, making them perfect for any kind of workout or yoga pose.
But comfort is not the only thing they offer. They are made with ultra-stretch-fit material with enough viscosity to be breathable but not see-through; you can move freely without fearing transparency. The unique leggings are also moisture-wicking, so you can stay dry and comfortable during your workout.
What You Should Know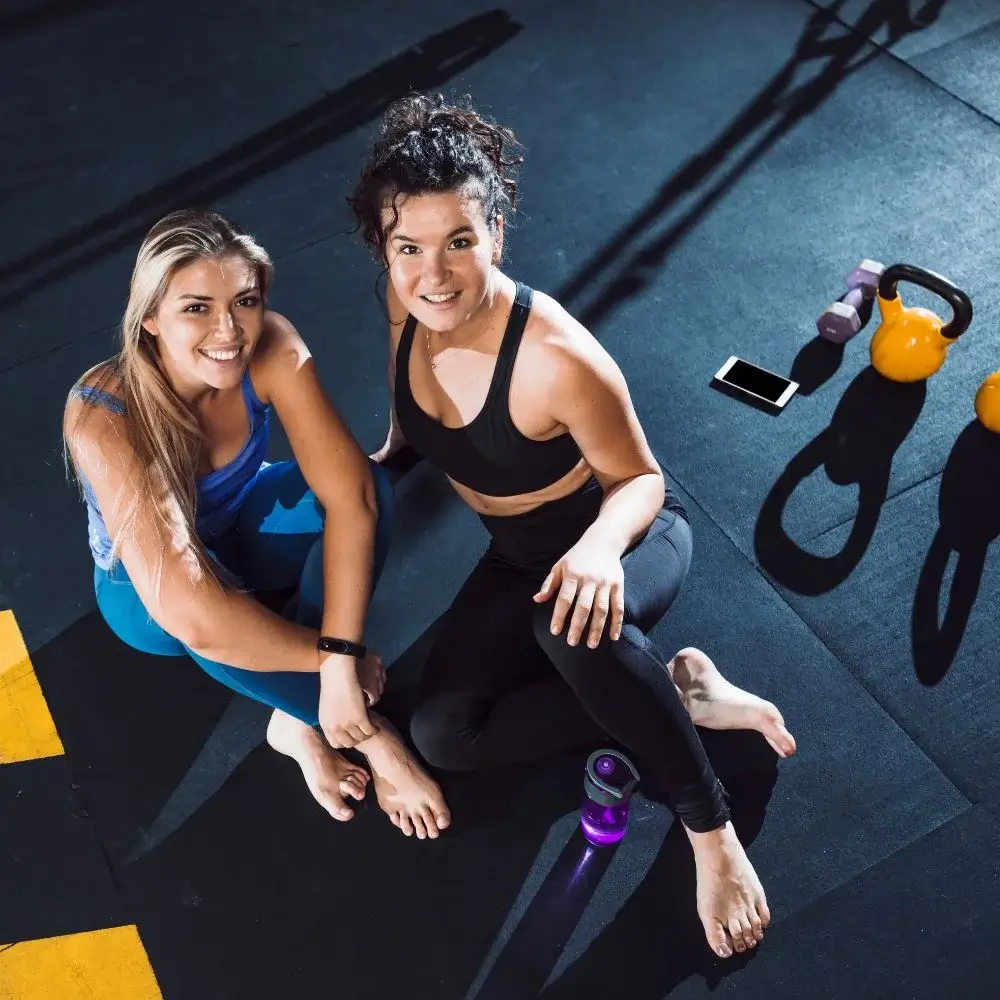 These leggings are not just about style and comfort; they also offer functional features that make them spectacular for any workout. With a four-way stretch material and interlock seams, they promote both compression & support for maximum performance. They also feature a gusset crotch design to enhance your range of motion and prevent rubbing or chafing, which is often an issue with other leggings.
The fabric used in making these leggings is a blend of 88% Polyamide and 12% Spandex, making it ultra-soft, smooth and durable. But they are not just perfect for yoga or workouts; they can also double as comfortable shapewear to keep you hugged in and looking slim all day long to boost your confidence.
On top of all those features, they come with TWO large side pockets and a hidden inner pocket in the back waistband. These functional pockets provide you convenience and peace of mind that your essentials, such as your phone, wallet, sweat towel, or keys, won't go missing while you exercise.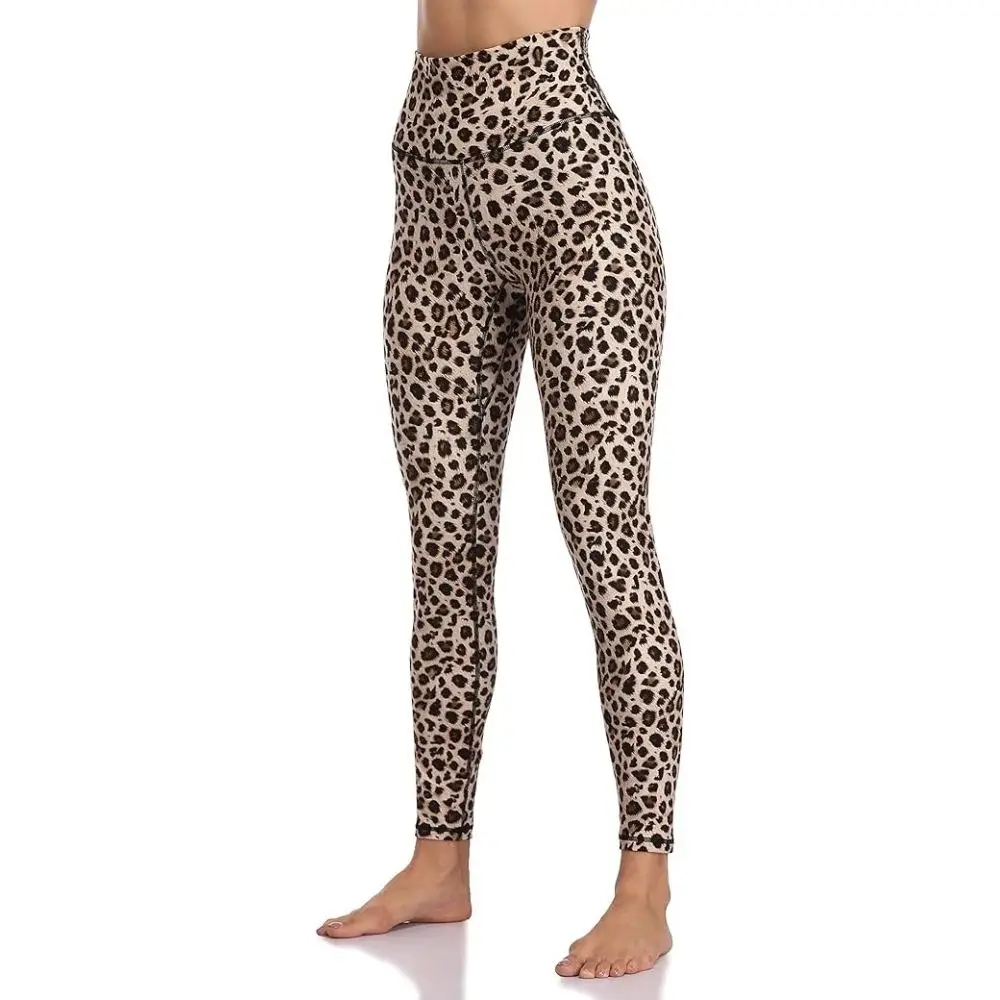 Best Tummy Control Legging For Gym, Yoga, or Daily Wear
Colorfulkoala Women's High-Waisted Tummy Control Workout Leggings
Check Price on Amazon
Why GG Loves It
An oversized tummy is not just hideous, but it can also make you feel self-conscious, especially when it comes to workout sessions or daily wear outfits. That's why we love the Colorfulkoala Women's High-Waisted Tummy Control Workout Leggings for their ability to give a more flattering and confident figure.
These leggings come with a seamless waistband design that offers adequate tummy control without any discomfort or digging into your skin. The 75% Polyester and 25% Spandex fabric blend provides the perfect balance of stretch and support, making it ideal for all types of workouts or daily wear activities.
It can hold your belly without the need for any sewn-in elastic band, giving you a seamless and smooth silhouette. And not just that, the four-way stretch technology ensures maximum flexibility and range of motion, making these leggings perfect for all kinds of movements, from yoga to high-intensity workouts.
What You Should Know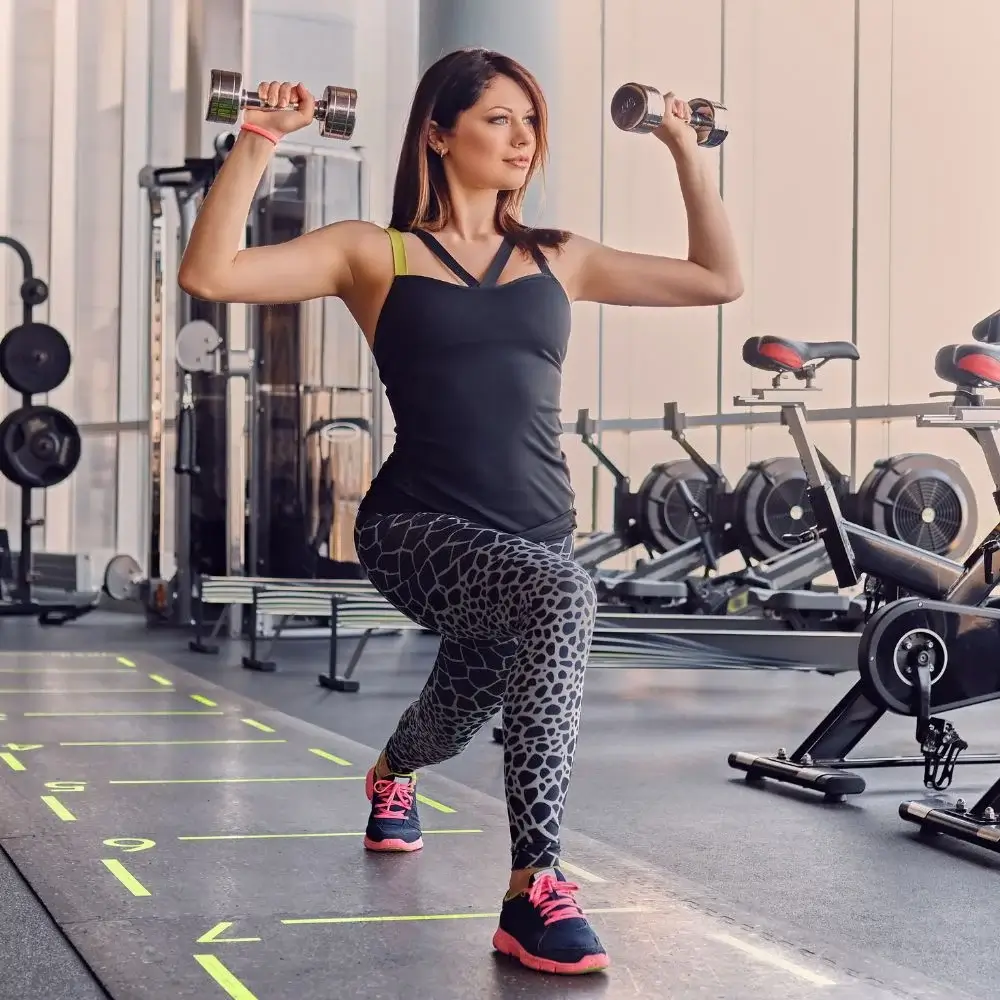 What's even more exciting is that these leggings come in a range of vibrant and fun colors, making it easier to mix & match with your workout or casual wear outfits. The slightly brushed buttery soft fabric adds a touch of luxury & comfort to these leggings, making them an absolute favorite among chic ladies.
The innovative V-contour seam on the back, combined with the form-fitting design, beautifully sculpts your silhouette, creating a streamlined look that exudes elegance. Not only does it provide a flattering appearance, but it also offers full coverage, ensuring you feel confident and comfortable all day long.
With this pair, you can discover the equilibrium between your style and comfort without having to make any compromises. With the convenience of side pockets, you can easily carry your phone, cards, or keys while on the go. With these leggings, you can only focus on your workout, not worrying about items.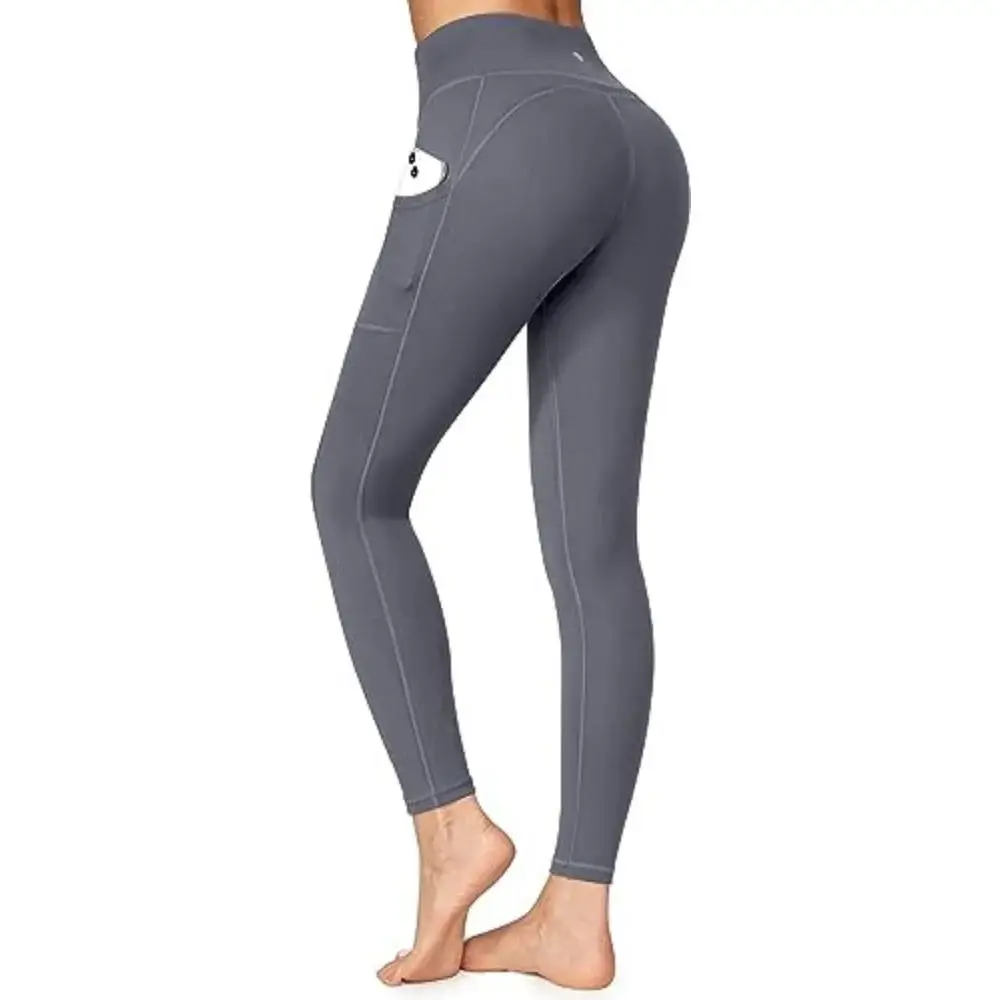 Best Tummy Control Legging For Fitness Enthusiasts and Athleisure Activities
Ewedoos Women's Yoga Pants
Check Price on Amazon
Why GG Loves It
These high waist tummy control leggings from Ewedoos are one of the most secure, comfy, & versatile options for any fitness lover who wants to stay stylish and comfortable during their workouts. They are best for all your fitness activities, including yoga, running, cardio workouts, or even just lounging around.
These leggings are made from a premium blend of 75% polyester and 25% spandex, which gives them a super soft and stretchy fabric that is also moisture-wicking. This makes these leggings perfect for any workout, as they will keep you dry and comfortable even during the most intense sweat sessions.
They feature a high waist and elastic tummy control waistband that provides a smooth and secure fit, flattering your figure to perfection. The gusset crotch design allows free motion and offers reduction and support. This means you can fully focus on your workouts without worrying about any discomfort.
What You Should Know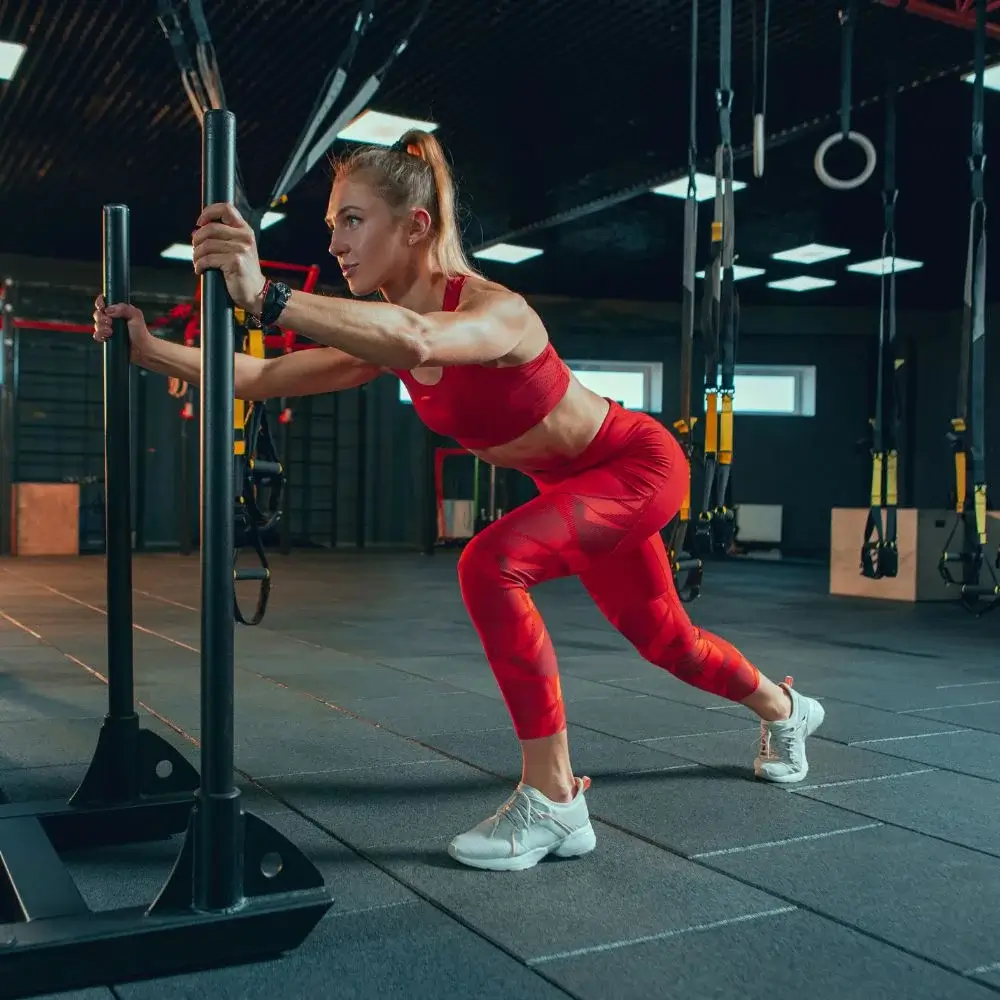 One of the most impressive features of these leggings is their "magic stretchy power," which means they are not only ultra-soft but also completely non-see-through. You can bend, stretch, and squat without worrying about any transparency issues. But what sets them apart is their practical design.
They feature 2 pockets on both sides, perfect for storing your phone or other essentials while working out. There is also a hidden inner pocket in the waistband for keeping smaller items like keys or cash safe and secure. They are machine washable, so you can throw them in the laundry without any complication.
These leggings with the side pocket are available in multiple colors & sizes so you can find the perfect fit. But the best part? Ewedoos offers a world-class service, meaning a 30-day money-back promise. So, if you're unsatisfied with your purchase for any reason, you can simply return it without arguments.
Here are a Few FAQs to Assist You on Your Journey:
In this world, where the perfect body is considered to be the ideal, women often struggle with their self-image and body confidence. While we believe that every woman is beautiful in her own unique way, it's natural for us to want to look and feel our best. And that's where tummy control leggings come into play.
But how does this leggings different from regular one? Can they truly help flatten your tummy? Here are some of the frequently asked questions (FAQs) to help you learn more about tummy control leggings:
How do tummy control leggings differ from regular leggings?
The main difference between tummy control leggings and regular leggings lies in their design and function. Tummy control leggings are specially designed to provide extra support and shaping around the midsection, whereas regular leggings are simply designed as a comfortable bottom garment.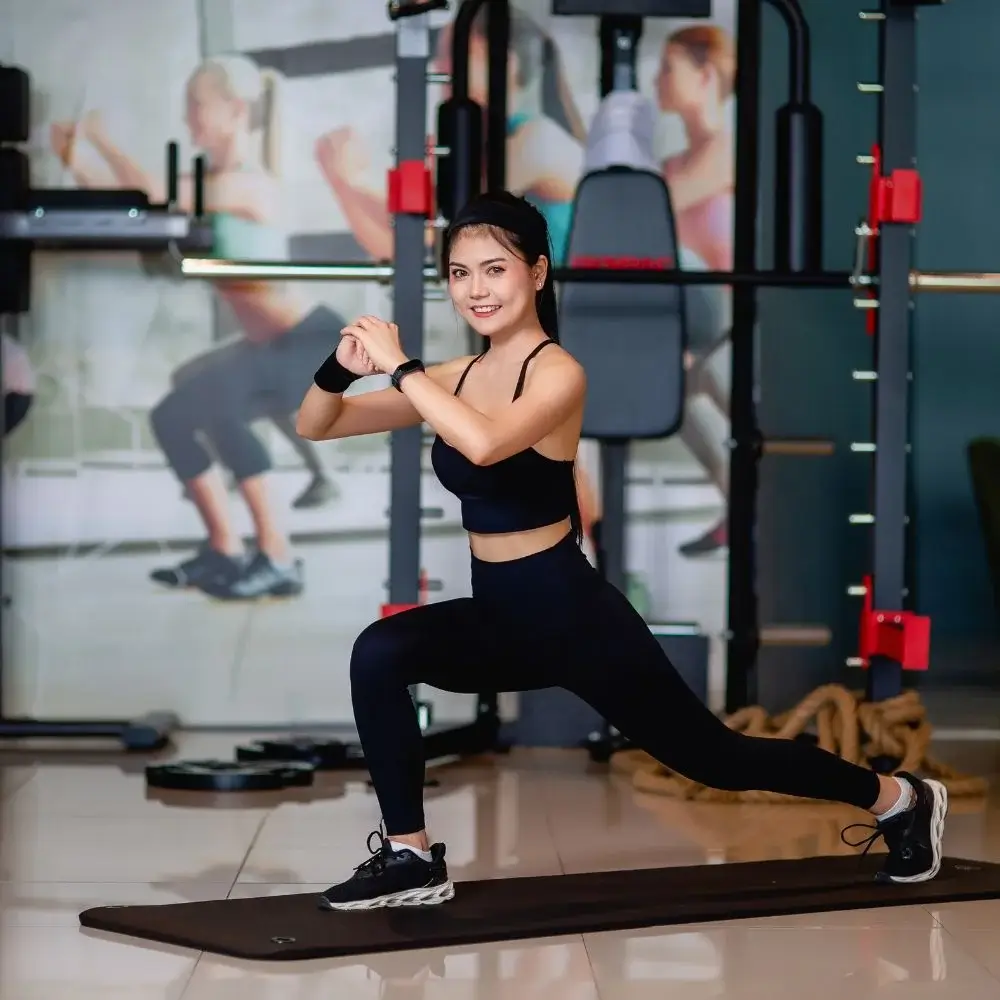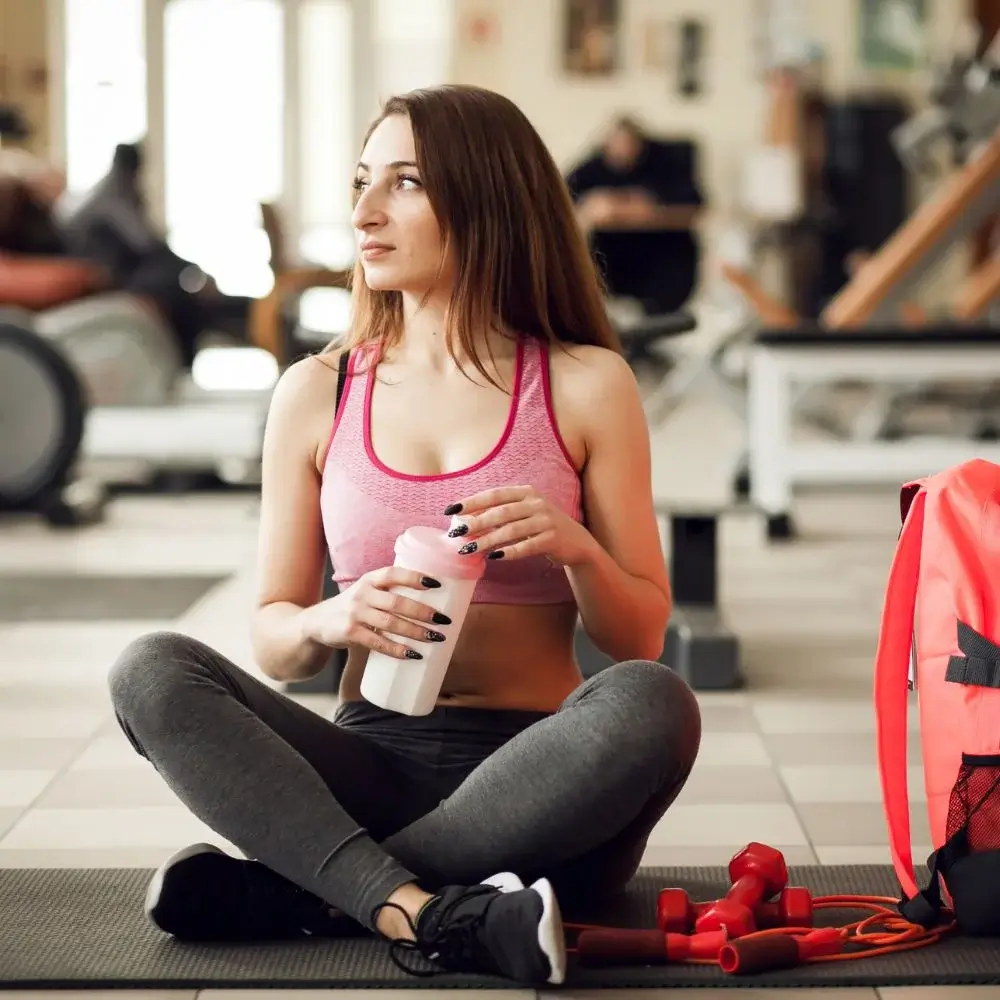 Do tummy-control leggings really help flatten the stomach?
This is a common question that many people have been asking, especially with the rise in popularity of athleisure and activewear. Tummy-control leggings have become a staple for many women's workout wardrobes, promising to smooth out any bumps and bulges and give you a more toned appearance.
But do they really work? The short answer is yes, but it's important to understand how and why they work before investing in a pair. When you shop, look for stretchy pants with cool styles. They're cozy enough to wear every day, but they're also functional in the gym, running, or just lounging at home.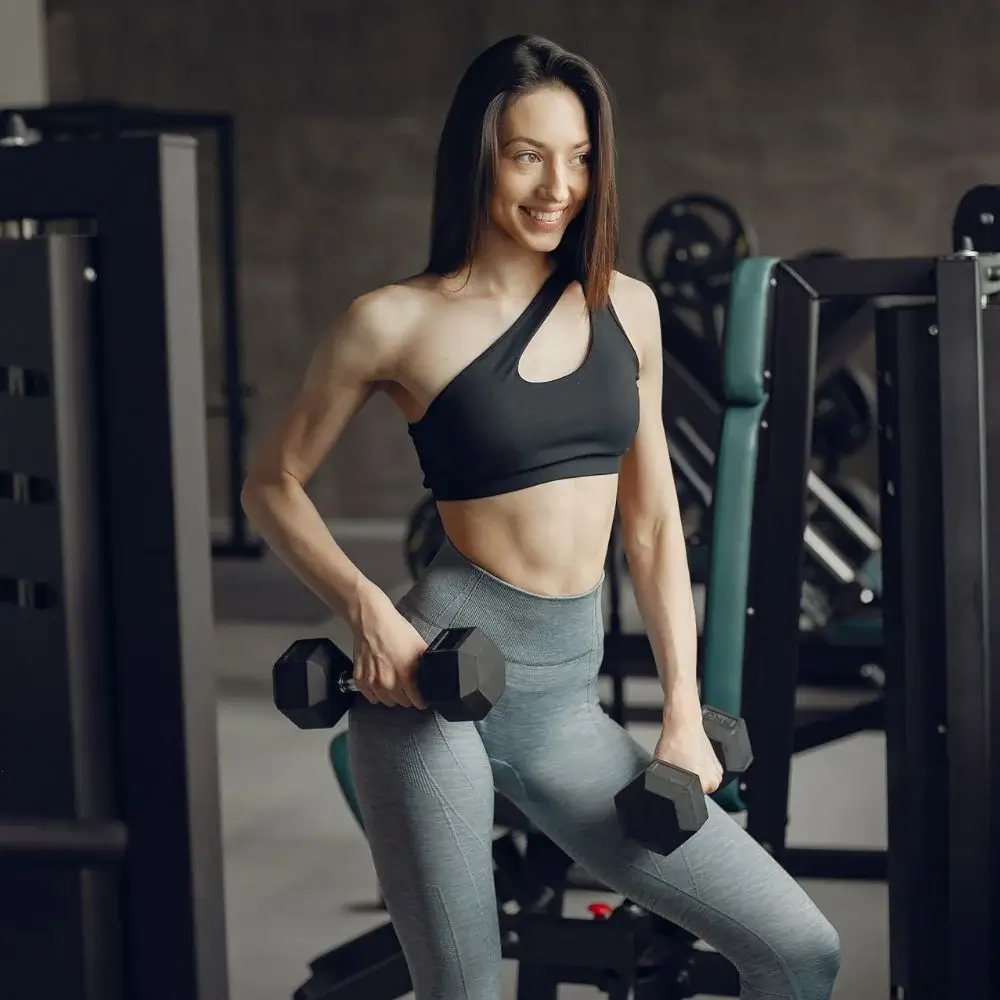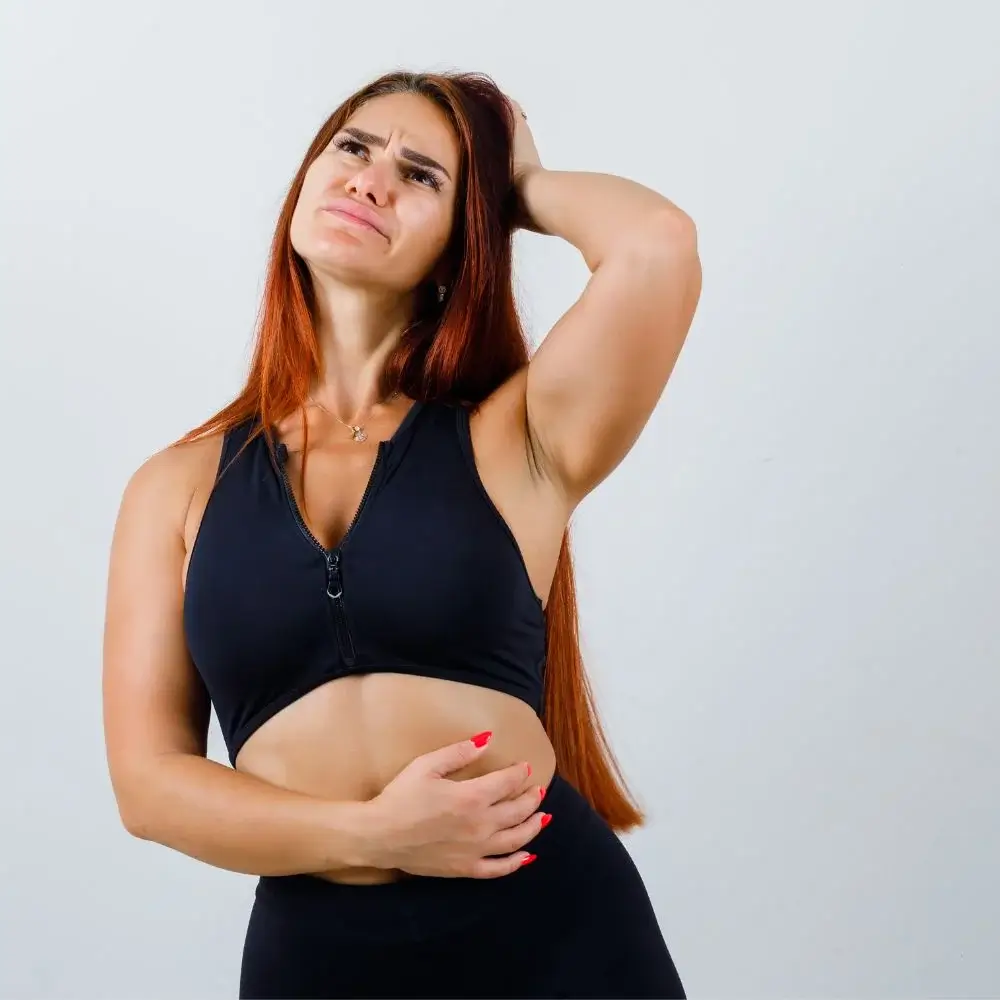 Are tummy control leggings comfortable to wear?
Yes! Tummy control leggings are effective in shaping & toning your midsection. They are also designed to be comfortable and flexible for all-day wear so you can look and feel fully confident wherever you go. They are breathable materials that provide a comfy and snug fit without feeling too tight or restrictive.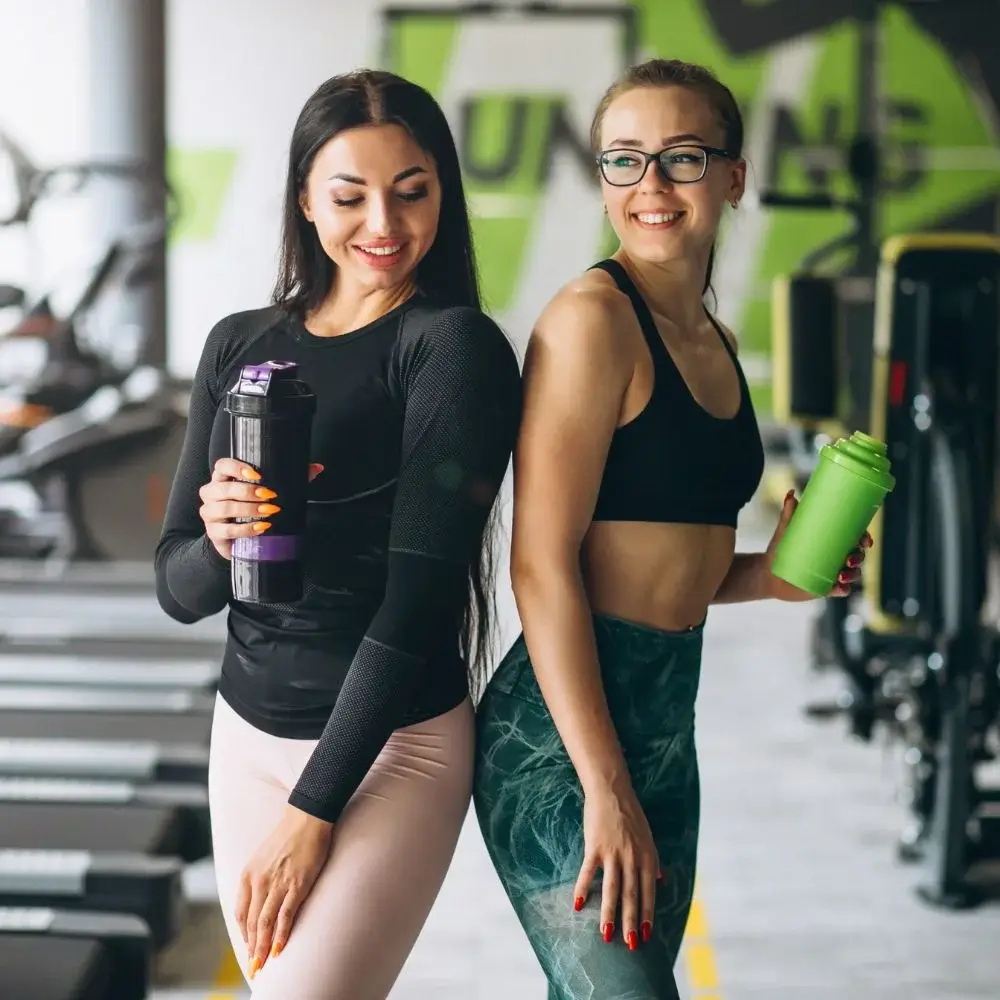 Best Tummy Control Leggings:
For any woman, whether she's navigating a bustling career, cherishing precious moments with loved ones, or besting personal milestones, one constant remains the desire to feel confident and empowered in her own skin. It's a journey marked by highs and lows, a dance with self-discovery and self-adoration.
And in that journey, what you wear can make a huge impact on how you look and feel. Leggings that are designed to flatter and smooth can make all the difference in boosting your confidence. The top 3 pairs that we have mentioned above are all ideal examples of high-quality tummy control leggings out there.
They are all crafted with ultra-light materials and high-rise waistbands that sculpt, shape, and smooth the midsection without sacrificing style or comfort. They offer maximum coverage, ideal support, and flexibility for any type of activity, whether it's yoga, gym, running errands, or simply lounging at home.
So what are you waiting for, women? Pick any one of these leggings from our list today and change the game of your athleisure wardrobe without burning a hole in your pocket or sacrificing your style/comfort.