Welcome, dear reader, to the magical world of luscious locks and spectacular savings! No, we're not heading to a mystical hair haven, but diving into the aisles of your local drugstore. That's right, we're talking about the best drugstore shampoo and conditioner!
Now, you might be thinking, "Drugstore? Really? Can I get salon-quality results from a bottle that doesn't cost as much as my monthly Netflix subscription?" Well, buckle up, because we're about to blow your mind and your hair routine! The short answer is yes, you absolutely can.
In this article, we'll unveil the secrets behind high-quality, budget-friendly shampoos and conditioners that are hiding in plain sight at your local drugstore. We'll be spilling the tea on which products can give you that fresh-from-the-salon feeling without breaking the bank. So, stick around, and prepare for your bathroom to transform into your personal hair spa. Let's dive headfirst into the world of affordable hair care luxury!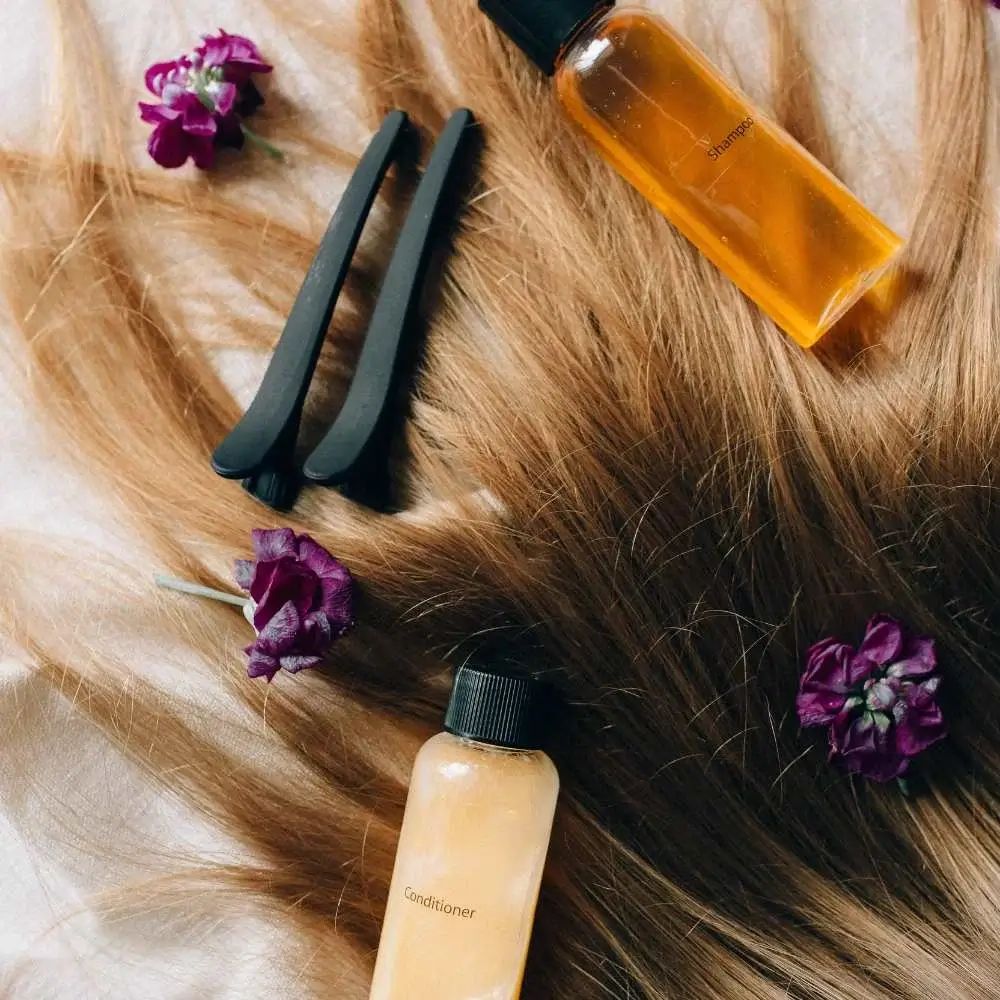 The Ultimate Guide to Choosing the Best Drugstore Shampoo and Conditioner
Step right up, ladies and gents, to the grand spectacle that is... the drugstore shampoo and conditioner aisle! Feeling a bit dizzy amidst the sea of colorful bottles and fancy labels? Fear not, because GarnesGuide is here to take you by the hand and make sense of this haircare maze.
Know Thy Hair: A Crash Course
First things first, let's get to know your crowning glory. It's like a dating game - you can't find your perfect match without knowing what you're looking for. So, let's break down the basics of hair types:
Fine: Think of it as the delicate princess — thin and often in need of a volume boost.
Thick: The robust warrior — dense and heavy, which can be coarse or smooth.
Straight: The sleek supermodel — doesn't hold a curl well but rocks the straight look.
Wavy: The beach bum — slightly curved strands creating a loose S-shape.
Curly: The party girl — Spiraled strands with a distinct curl pattern.
Coily: The spring-loaded acrobat — tightly coiled strands forming a tight S or Z pattern.
Oily: The overachiever — prone to greasiness, often requiring frequent washing.
Dry: The desert dweller — dehydrated, brittle, and prone to breakage.
Color-treated: The chameleon — chemically altered strands that need extra TLC.
Ingredient Hunt: The Good, the Bad, and the Ugly
Now that you've got your hair ID, let's delve into the wild world of hair care ingredients. Here's a cheat sheet:
Look for: Gentle cleansers (like sodium cocoyl isethionate), hydrating heroes (like glycerin and panthenol), and nourishing oils (like argan, coconut, or jojoba).
Avoid: Harsh villains (like sodium lauryl sulfate), moisture-stealing culprits (like isopropyl alcohol), and sneaky artificial fragrances (if you're sensitive to them).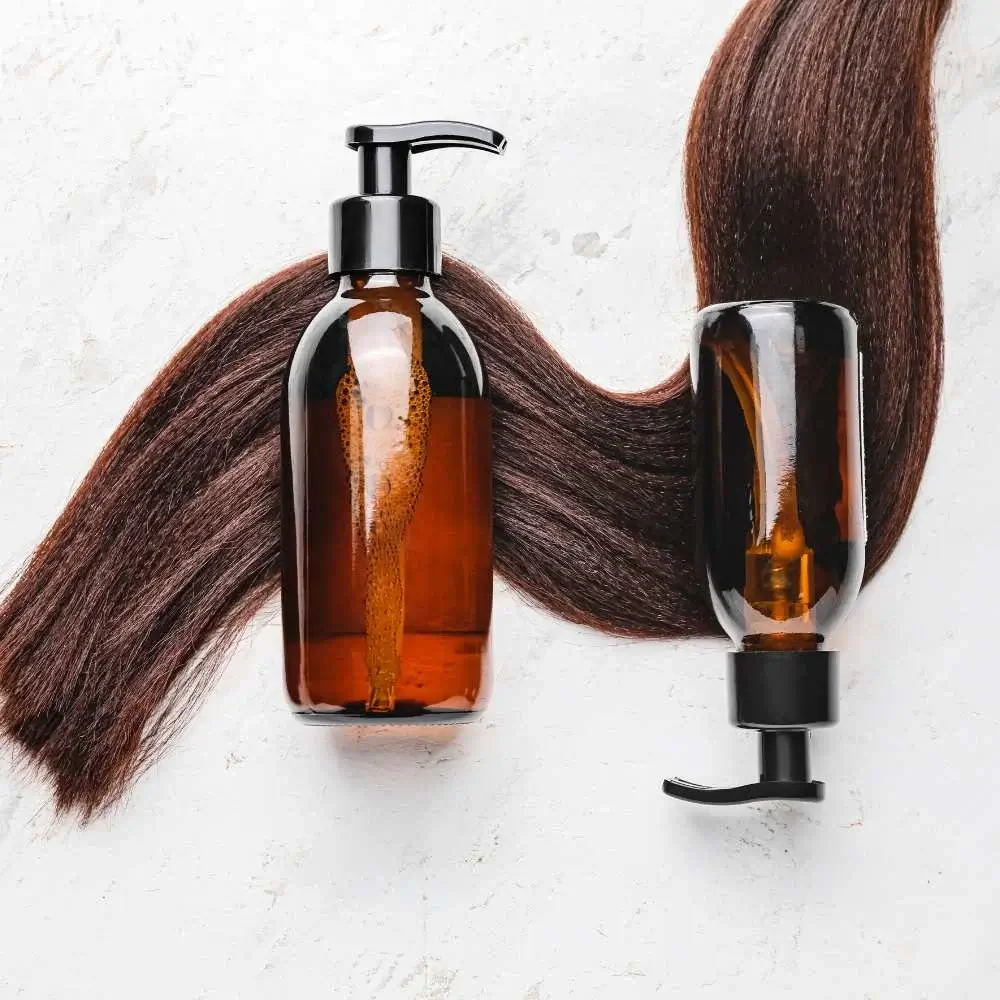 Shampoo Showdown: Picking Your Champion
With your hair type and ingredient knowledge, it's time to brave the shampoo aisle. Here are some quick tips to pick your winner:
Fine hair: Go for a volumizing formula that won't weigh down your locks.
Thick hair: A shampoo that provides hydration and frizz control is your BFF.
Straight hair: Shine and smoothness-boosting formulas are the way to go.
Wavy, curly, and coily hair: Choose shampoos that enhance your natural texture while providing hydration.
Oily hair: Balance is key, so find a formula that removes excess oil without over-drying.
Dry hair: Seek out a shampoo that's like a tall glass of water for your thirsty strands.
Color-treated hair: Pick a sulfate-free formula that's committed to preserving your hue.
Conditioner Conundrums: Cracking the Code
Once you've picked your shampoo champion, it's time to find its perfect partner in crime - the conditioner. Here's how to pick your dynamic duo:
Fine hair: Lightweight conditioners are your go-to. No greasy after-feel here!
Thick hair: Indulge in a rich, creamy formula that deeply moisturizes and detangles.
Straight hair: Shine-enhancing and manageable manes are a swipe away.
Wavy, curly, and coily hair: A conditioner with slip helps with detangling and defining those curls.
Oily hair: Stick to lightweight, oil-free conditioners, because nobody wants to add fuel to the fire.
Dry hair: Hydrating and nourishing conditioners are your hair's best friends.
Color-treated hair: Protect your color investment with a color-safe conditioner.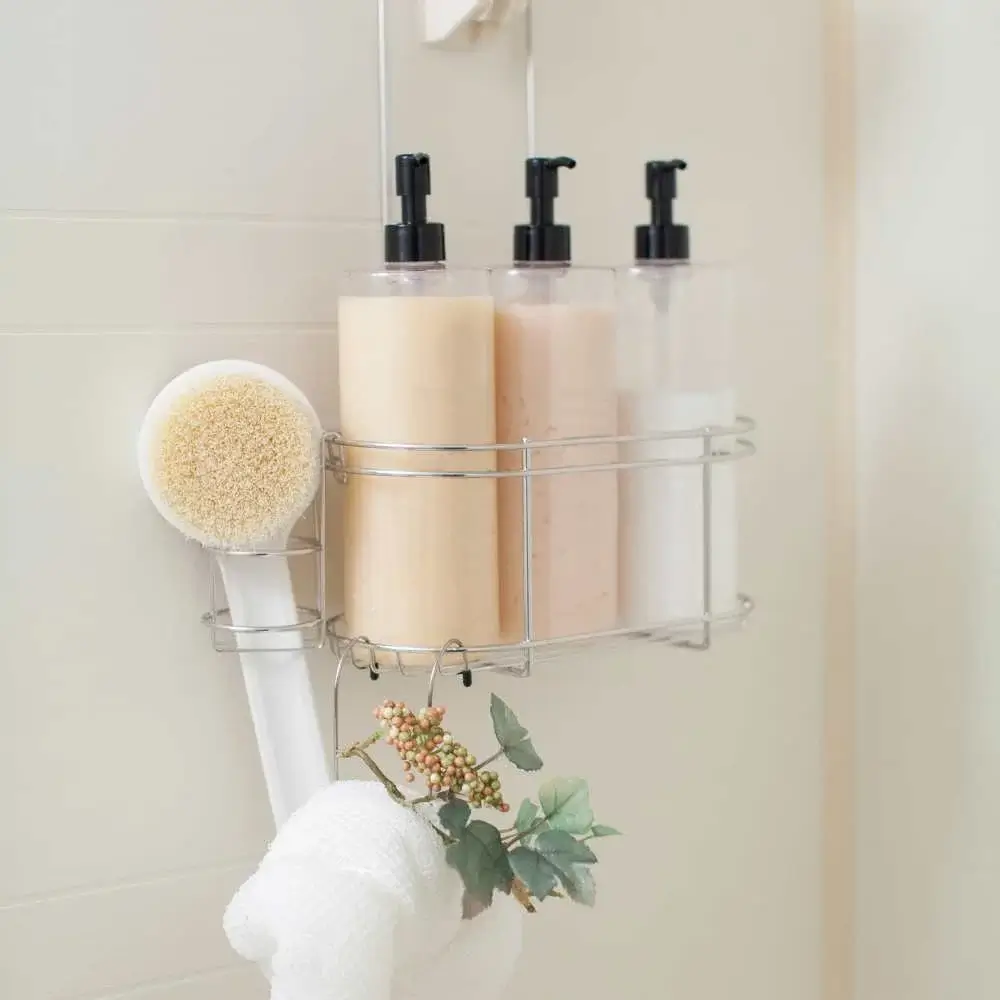 The Hair Care Adventure: Unleashing Your Inner Goldilocks
Time to buckle up, because you're about to embark on a thrilling adventure in search of the best drugstore shampoo and conditioner duo for your unique mane.
1. The Magic of Mix and Match Remember
Goldilocks? She didn't settle until she found the porridge that was just right, and neither should you with your hair care! It's okay to play hair scientist and experiment with different drugstore shampoos and conditioners until you find your match made in hair heaven. Keep an eye on your hair's reaction to each product, and adjust your picks accordingly. It's like dating, but for your hair!
2. The Splurge Spectrum
Even though we're all about the drugstore love, sometimes your locks might need a bit of a VIP treatment. If your hair is screaming SOS with excessive damage or scalp issues, don't hesitate to splurge a little on salon-quality products. Even Cinderella needed a fairy godmother sometimes!
3. The Hair Guru Consultation
Feeling lost in the hair care jungle? It's time to call in the experts! A trusted hairstylist can be your personal hair GPS, offering customized advice based on your hair type, concerns, and goals. They can also help you uncover any sneaky issues messing with your hair's health and appearance.
So there you have it, fellow hair care warrior! With this guide and a sprinkle of patience, you're well on your way to discovering the best drugstore shampoo and conditioner for your lovely locks. Now go forth, conquer that drugstore aisle with confidence, and remember - your perfect shampoo and conditioner pair are out there, just waiting for you to swipe right!
Jazz Up Your Tresses with the Best Drugstore Shampoo and Conditioner
Your Guide to the Perfect Bubbly Wash and Conditioning Party
Shampoo and conditioner shopping can be a bit like finding the perfect partner - it's all about compatibility. Does your hair have a dry personality or an oily one? Maybe it's somewhere in between? Whatever the case, there's a perfect match waiting for you. It's a bit like a dating game but for your hair!
If your hair's going through a dry spell, it's time to serve up some nourishment and hydration. You might just find your true love in our star-studded list of best conditioners for damaged hair - it's definitely worth a peek! For those sporting oily or fine hair, we're talking lightweight, volumizing treats that keep your hair bouncy and full of life, every single day.
The ingredient list is your product's profile - you need to check it out! Look for natural charmers like argan oil, aloe vera juice and shea butter. They know just how to moisturize your scalp without weighing down your hair's natural charm. Also, sulfate-free shampoos are all the rage for those who like to keep things au naturel, no harsh chemicals, just soft, clean locks.
But remember, don't settle for the first one that comes along. There's a whole world of shampoos and conditioners out there, just waiting to be discovered. We at GarnesGuide have done the legwork for you. We've tested and tried, and found the cream of the crop. From dry to damaged, from colored to curly, we've got something for everyone.
And who said you have to limit your search to the local drugstore? The online world is your oyster. Dive in and discover a variety of brands and read what fellow hair enthusiasts have to say.
Party Rules: How to Use Your Shampoo and Conditioner
Remember, shampoo is your opener - it breaks the ice. Wet your hair, put some in your palm, about the size of a quarter, and gently massage it into your scalp for a minute or two. Then let it glide through your hair before rinsing it out.
Now it's time for the main act - the conditioner. Once your hair's squeaky clean, lather up the bottom half of your strands, avoiding the roots. Let it work its magic for a couple of minutes, then rinse with cool water for that extra sparkle. And here's a party trick - comb your conditioner-soaked strands with a wide-tooth comb or detangling brush while still in the shower. It'll make your hair easier to style once the party's over!
Expiration Dates: The Party Pooper
Does the party have to end? Unfortunately, yes. Shampoos and conditioners have an expiration date, typically 12-18 months after opening. Keep an eye out for party crashers like temperature extremes or product changes like lumps or clumps - they're signs that it's time to call it a night and toss the product.
And lastly, if you need a hand navigating the hair care dating scene, check out our in-depth reviews of popular brands like Herbal Essences, Botanic Hearth, PUREnature, pura d'or and WOW. We're here to guide you to your perfect match!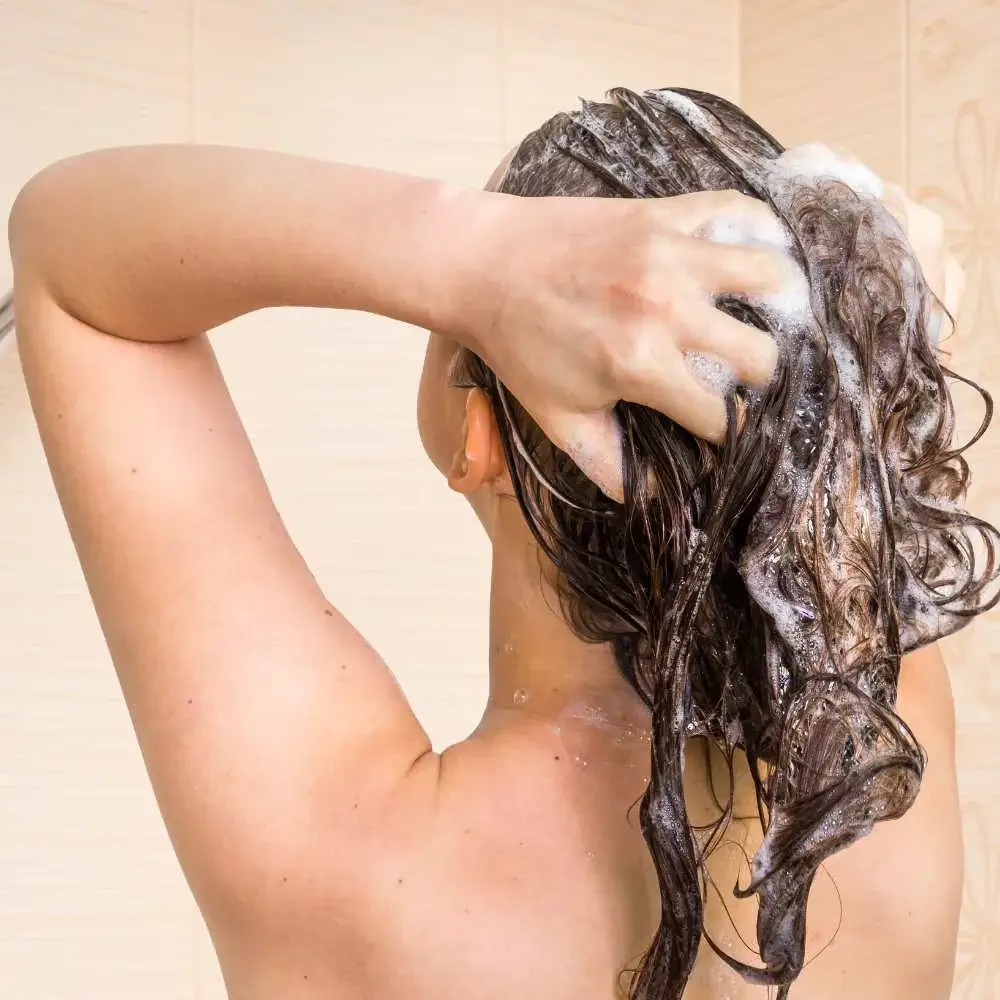 Embrace the Power of the Aisle: Discovering the Best Drugstore Shampoo and Conditioner
So, you're on the hunt for the best drugstore shampoo and conditioner? You've come to the right place!
Toppling the Tower of Myths: The Truth about Drugstore Hair Products
A stroll down the hair care aisle can seem like a journey through a labyrinth. The choices seem endless, and mixed in are whispers of myths and misconceptions. Let's address this head-on and clear the path toward your perfect hair care regimen.
Myth 1: Drugstore Products are Inferior
This is a common belief that needs to be shampooed right out of our minds. The idea that the price tag determines the quality is as outdated as using soap bars for hair wash. In reality, many drugstore brands have stepped up their game, formulating products that can rival those at the salon, but at a fraction of the price.
Myth 2: They're Packed with Harmful Chemicals
While it's true some cheaper products may contain harsher ingredients, it's a broad brush to paint all drugstore shampoos and conditioners with. Nowadays, many brands are leaning towards more natural, sulfate-free, and paraben-free formulations. These gentler ingredients, like aloe vera, argan oil, and shea butter, are making their way into drugstore products. So, keep an eye on those ingredient lists!
Myth 3: They Won't Work for Specialized Hair Needs
This myth can't hold water either. Whether you've got colored hair, frizzy locks, or a sensitive scalp, there's a drugstore shampoo and conditioner out there for you. Brands are designing targeted solutions for every hair type and concern. All it takes is a bit of research to find your match.
So next time you're standing in that hair care aisle, remember to shake off these myths. Great hair care doesn't need to be expensive, filled with chemicals, or lacking in specialized solutions. With the right knowledge, you can find the best drugstore shampoo and conditioner that's perfect for your hair type and needs.
Stay tuned for more hair care insights, as we continue to comb through the world of hair products, busting myths and presenting you with the best solutions for your crowning glory.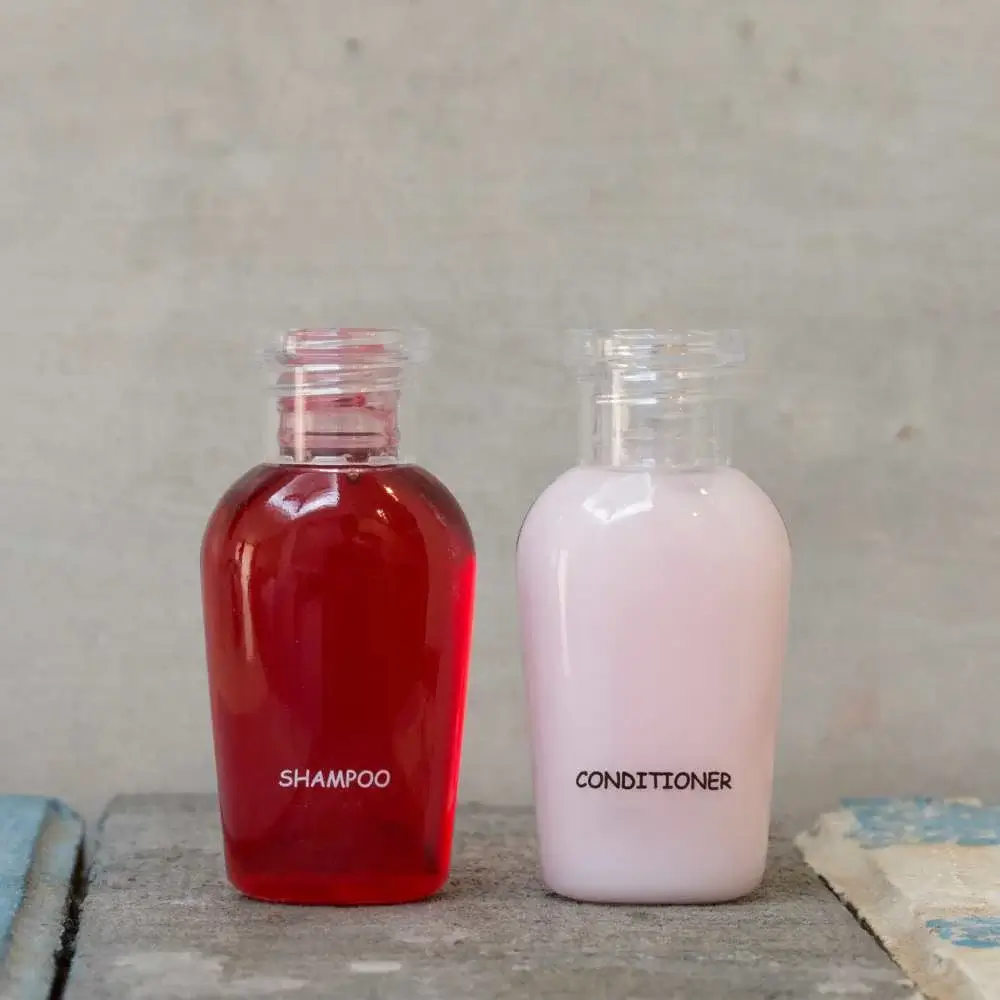 Hair Care Through the Seasons: Picking the Best Drugstore Shampoo and Conditioner
When it comes to the best drugstore shampoo and conditioner, the changing seasons should be a part of the conversation. Just as we adjust our wardrobes, our hair care routine also needs to seasonally adapt. After all, what your hair needs in the icy chill of winter isn't the same as what it craves in the heat of summer!
The Cool Winter and Your Hair
As winter rolls in, the cold air can turn your lush locks into a dry, frizzy mess. Your hair needs some extra TLC during these months. It's the perfect time to look for drugstore shampoos and conditioners that focus on hydration and nourishment. Products infused with ingredients like shea butter, argan oil, or honey can help keep your hair soft and healthy through the chilly season.
Blooming Hair Needs in Spring
Spring breathes new life into everything, and your hair is no exception. This is the time to shed the heavy products of winter and opt for a gentle, balancing shampoo and conditioner. Products that are lightweight yet hydrating can help bring the bounce back to your tresses. A shampoo with a clarifying effect can also be beneficial to get rid of product buildup.
Sunny Summers and Your Tresses
With the increase in temperature and humidity, hair care during summer can be a tricky affair. This is the time when you might want to choose volumizing, oil-control shampoos, and conditioners. Lightweight, hydrating products with ingredients like aloe vera or tea tree oil can help control oiliness while keeping your hair moisturized.
Autumn: Transitioning Your Hair Care
As summer transitions into autumn, the cooler air can leave your hair feeling dry and brittle. Switch back to a hydrating shampoo and conditioner to start introducing some extra moisture back into your hair. It's also a great time to use products with protein treatments to repair any summer damage.
So, next time you're hunting for the best drugstore shampoo and conditioner, take the season into account. Not only will it help you pick the right products, but it will also ensure that your hair stays healthy and vibrant throughout the year! Remember, just like fashion, the best hair care routine is also seasonally trending!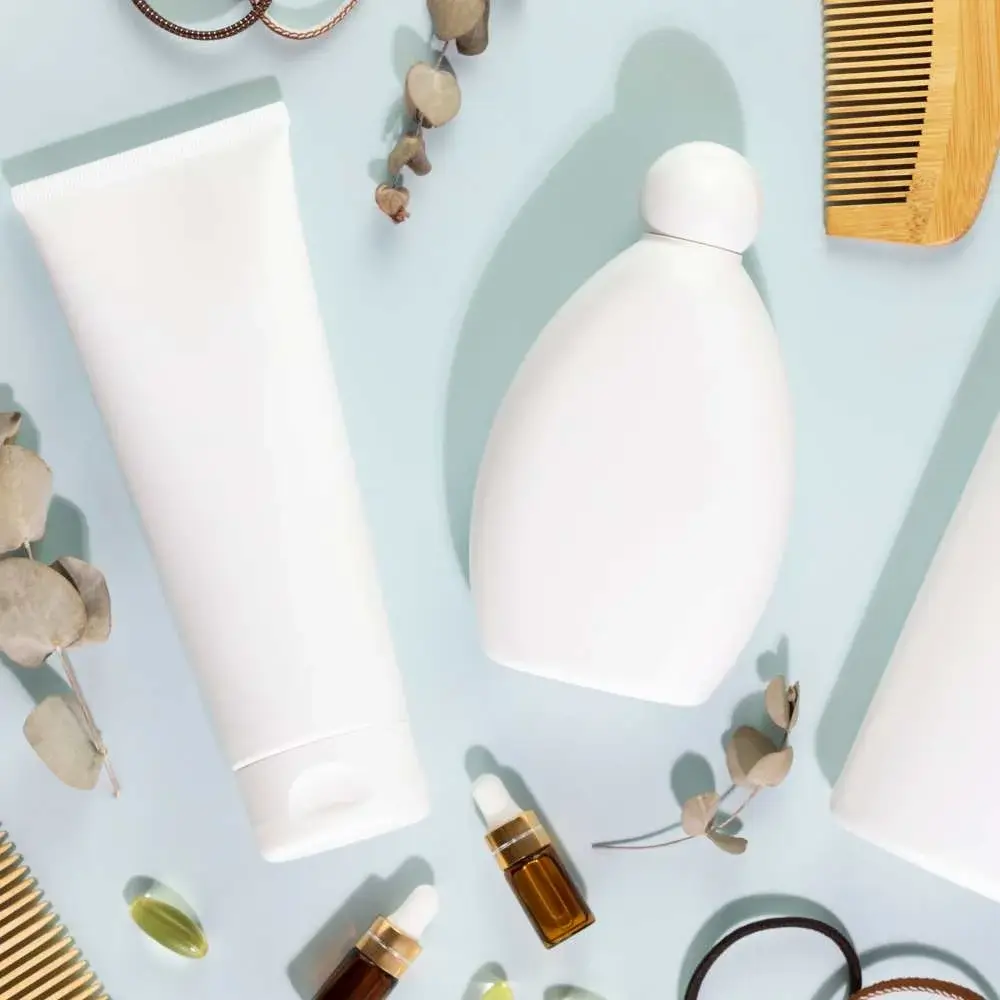 Your Ultimate FAQ Guide to the Best Drugstore Shampoo and Conditioner!
Is drugstore shampoo good for your hair?
Absolutely, drugstore shampoos can be fantastic for your hair! Imagine walking into a candy store, but instead of candy, there's a cornucopia of shampoos and conditioners, each bottle promising to make your hair dreams come true. That's your local drugstore! These magical aisles offer a wide variety of hair care treats to cater to every hair type, texture, and concern. Whether you're battling frizz, yearning for volume, or seeking hydration, there's a drugstore potion just waiting to be discovered. The key is to find the best drugstore shampoo and conditioner that match your hair's needs. So, don't be shy, take a stroll down those drugstore aisles and embark on your hair care adventure. Trust me, your locks will thank you!
Is it okay to use 2-in-1 shampoo and conditioner?
Why, of course, it's okay to use a 2-in-1 shampoo and conditioner! It's like getting an ice cream sundae and a cherry on top, all in one serving. This dynamic duo is a timesaver, perfect for those who are always on-the-go, or if you simply fancy a little snooze-button luxury. But just like picking a dessert, you'll want to select the best 2-in-1 product for your hair type. The best drugstore shampoo and conditioner combos can offer a good balance of cleaning and conditioning, leaving your hair refreshed and soft. However, if your hair has specific needs like deep moisturization or color protection, separate products may do a more thorough job. So, think of a 2-in-1 as your quick-fix hair care BFF, always there for a good hair day, fast and fuss-free!
Can I use conditioner without shampoo?
That's perfectly fine! Using a conditioner without shampoo, often called "co-washing" (short for conditioner washing), is like choosing frosting without the cupcake. Some people, especially those with super dry or curly hair, absolutely adore it because it can provide a dose of hydration without stripping natural oils. But just like a kid in a candy store, you'll want to make sure you're picking the right sweet treat. The best drugstore conditioner for co-washing should be hydrating, gentle, and silicone-free to avoid build-up. So, yes, you can definitely skip the shampoo once in a while if you fancy a pure conditioning affair. However, don't forget your old pal shampoo entirely - even the best relationships need a little balance!
How many times we can use shampoo and conditioner in a week?
It really depends on your taste... or in this case, your hair type! Generally speaking, washing your hair 2-3 times a week is a good rule of thumb. But if your hair gets oily quickly or if you're a hardcore gym-goer (kudos to you!), you might need to lather up more often. Conversely, those with super dry or curly hair might want to limit their washing to once a week or even less. Remember, the best drugstore shampoo and conditioner won't help much if you're over-washing or under-washing for your hair's needs. So, listen to your locks, they usually know what's best for them! Just like with sweets, when it comes to shampoo and conditioner, it's all about finding the perfect balance for your unique hair needs.
Is it OK to shampoo twice everyday?
Well, shampooing twice everyday might seem like indulging in a chocolate cake for breakfast and dinner - sounds fun, but could be a bit too much! Usually, our hair doesn't need that level of constant cleansing. In fact, over-washing can strip your hair of its natural oils, leaving it dry and more prone to damage. Just like the best diet is balanced, the same goes for your hair care. The best drugstore shampoo and conditioner can do wonders, but only when used in moderation. Of course, if you have a very oily scalp or sweat excessively, you might need to shampoo more often. But twice a day, every day? That's typically more of a hair care marathon than a sprint. When in doubt, remember: hair care is not a one-size-fits-all journey. It's all about finding what makes your own tresses happy and healthy!