In the world of premium-class wallets, Ridge Wallets are some of the best. They are designed with a sleek, minimalist style and constructed from elite materials that make them both durable and stylish; however, in reality, not everyone can afford to splurge on a Ridge Wallet because they tend to be on the pricier side.
If you are someone who values both quality and frugality, there's a whole orchestra of wallet options that won't give your budget a heart attack. Sadly, with so many options out there, picking the best one can feel like looking for a rare gem in a pile of stones because not every brand can live up to the standards of Ridge.
Are you looking for the best wallet that will last you through the years without costing you a fortune? Don't worry; we have got you covered! We know that finding the best Ridge alternatives is like hunting for hidden treasure; that's why we have compiled this list of the top 3 Ridge-like species that you can get in 2023!
All these wallets are crafted with the precision of a watchmaker and the care of a master craftsman to ensure they're not just wallets but companions that journey with you through life's adventures. They come in a variety of styles, so you can find the one that speaks to your personality without emptying your bank.
Keep reading to learn more about our list of the top 3 best Ridge wallet alternatives!
We have searched for the best, so you don't have to live with the rest. In order to serve you to the best of our ability and to keep our blog going, GarnesGuide may collect a share of sales or other compensation from the links on this page if you decide to buy. Each product was independently researched by our editors, and the reviews may have been edited for length and clarity.
How We Choose the Best Ridge Wallet Alternatives:
Minimalism, durability, convenience, and, most importantly, security are all qualities to look for when it comes to finding the same breed of wallet, just like Ridge. Although the Ridge wallet is like a shining star in the wallet galaxy, unfortunately, it's also quite costly and might not fit everybody's budget or preferences.
Fortunately, there are plenty of wallet alternatives that offer the same level of security & features as Ridge while being more affordable. But with an array of brands & options available, it can be difficult to pick the perfect wingman for your EDC because not every wallet can match the quality or protection Ridge offers.
To help you in this quest for the ultimate wallet sidekick, we have done a deep dive research and have selected the top 3 best Ridge wallet alternatives that offer similar security, sleekness, and affordability. These wallets will not just meet but exceed all of your expectations that you have from a premium wallet.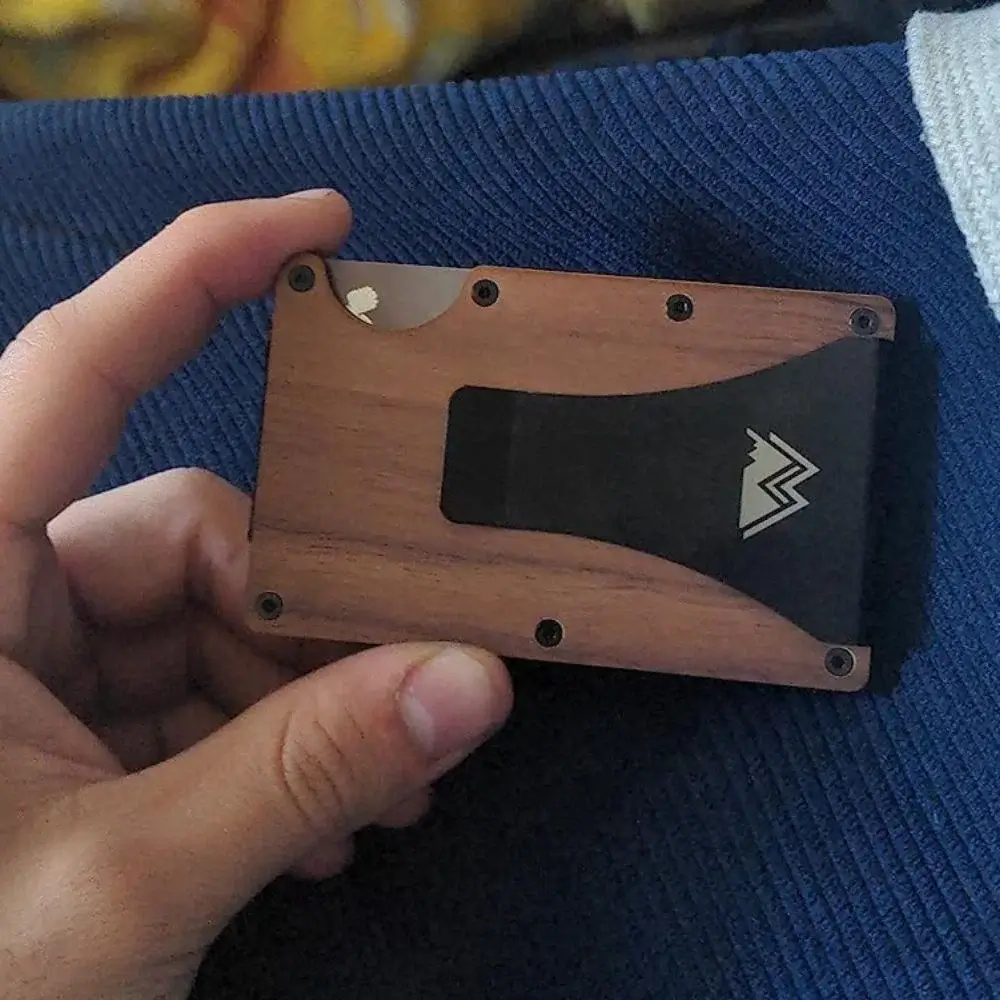 Best Ridge Wallet Alternative For All Occasions
Mountain Voyage - Minimalist Wallet
Check Price on Amazon
Why GG Loves It
Do you need a minimalist and stylish wallet that can keep up with your modern lifestyle? Want something super trendy that doesn't compromise functionality? If so, the Mountain Voyage Minimalist Wallet is what you need. This wallet offers the ideal blend of elegance, practicality, & versatility that for sure you will love!
This extremely versatile modern wallet is perfect for day-to-day use, office, vacations, and even special occasions where you're dressed to impress. This ergonomic masterpiece is slim & sleek (3.4 x 2.1 x 0.35 inches), yet it provides an ample amount of space to store all of your crucial bills and credit cards with ease.
It can hold up to 15 cards & 8 bills, and it slips seamlessly into your jeans or blazer, but the real feature that makes it the best alternative to Ridge Wallet is its RFID protection; this feature ensures that your financial data remains safe, and protected from all unauthorized scans, giving you peace of mind in the digital age.
This perfect wallet comes in a Walnut Wood color that adds a touch of natural elegance to your everyday carry. However, there are also seven other 7 other colors like mate grey, red, orange, black, & more, so no matter what your personal style is, there's a Mountain Voyage Minimalist Wallet to match your taste & style!
What You Should Know
The Mountain Voyage Minimalist Wallet isn't just a Ridge Wallet alternative; it's an upgrade. It takes the core principles of minimalism, durability, and security to new heights. From daily errands to important meetings, from casual outings to formal gatherings, this wallet effortlessly adapts to every scenario.
This slim and strong wallet by Mountain Voyage is the perfect gentleman's accessory because it offers everything a modern gentleman needs in a smart wallet. The sleek walnut wood, strong carbon fiber metal, and removable money clip combine to create a wallet that is not only stylish but also highly practical.
This wallet is also scratch-resistant, rustproof, and designed to last, making it a reliable companion for years to come. This affordable alternative is not like other bulky wallets that add unnecessary bulk to your pockets. The most convenient part; the slim profile fits perfectly in both the front pocket and back pocket!
If we put it simply, this is one of the best minimalist wallets that balances fashion and function effortlessly. Whether you're a trendsetter, a professional, or an adventurer, the Mountain Voyage Minimalist Wallet caters to your needs with finesse. So grab this wallet now and elevate your daily carry to a whole new level!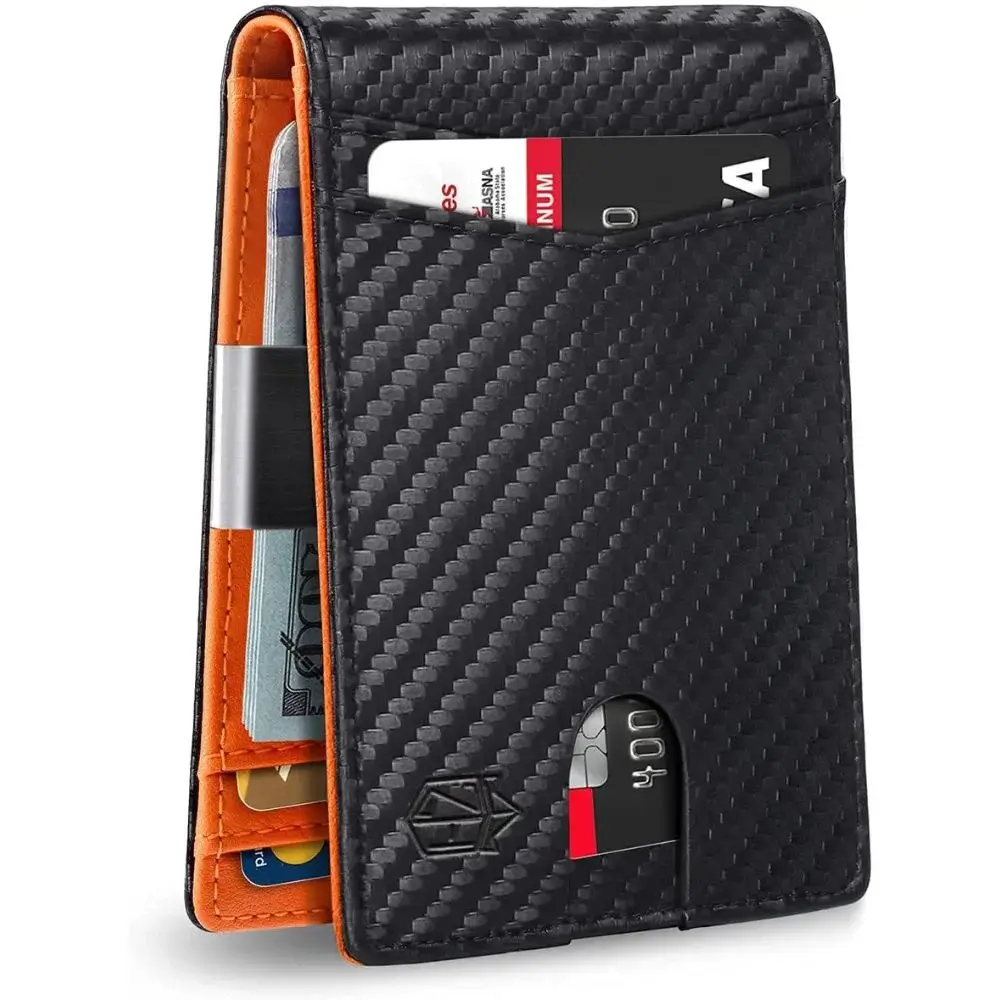 Best Ridge Wallet Alternative For Every Man
Check Price on Amazon
Why GG Loves It
In the digital age, where cashless transactions are becoming increasingly popular, it has become crucial for modern men to possess a sleek & efficient wallet. The Zitahli Slim Wallet has garnered widespread acclaim for its exceptional combination of elegance, functionality, & security, making it an indispensable accessory.
This money clip wallet is made with premium vegan leather that not only looks stylish but is also built to last. It's designed to be compact and slim while offering ample storage. With up to 12 card pockets, an ID window, and an outside notch for easy card retrieval, it's perfect for holding all types of cards and bills.
This high-quality leather also ensures durability, ensuring that your wallet will stand the ordeal of time. The Zitahli Slim Wallet is not only a practical accessory but also a fashion statement, with its clean lines and timeless design that complements any outfit, whether it's a party, business meeting, or casual outing.
One of the most breathtaking features of this leather wallet is its integrated metal money clip, adding a touch of sophistication while keeping your bills secure and organized. No more bulky pockets – the smart layout design prevents unnecessary bulkiness, ensuring a comfortable and convenient fit in any pocket.
What You Should Know
Zitahli is not a newcomer to the world of wallets. With over a decade of expertise, Zitahli Wallets has been focusing on crafting top-notch wallets since 2012, so you can be sure of its quality and craftsmanship. And this carbon black and orange color vegan leather wallet is nothing less than a reflection of their dedication!
Ridge Wallets are good; however, if you need something super inexpensive yet extremely stylish, then Zitahli Wallets is the way to go! The aspect that makes it the perfect alternative to Ridge Wallet is not just its affordable price but its advanced RFID-blocking technology that's just on another level of protection.
It used German standard RFID SECURE Technology that combines a unique metal composite to effectively block RFID signals of 13.56 MHz or higher. This cutting-edge technology ensures that your sensitive information stored on RFID chips remains safe and secure from potential theft and data skimming.
Zitahli Wallets takes your security seriously, and their incorporation of advanced RFID-blocking technology adds an extra layer of confidence to your everyday carry. Whether you're a daily traveler, a busy expert, or simply someone who values your privacy, this wallet with RFID protection is designed to meet your needs.
It also comes in a classy gift box and 21 different color that allows you to choose a wallet that matches your personal style. So go ahead and elevate your wallet game with Zitahli without spending a fortune!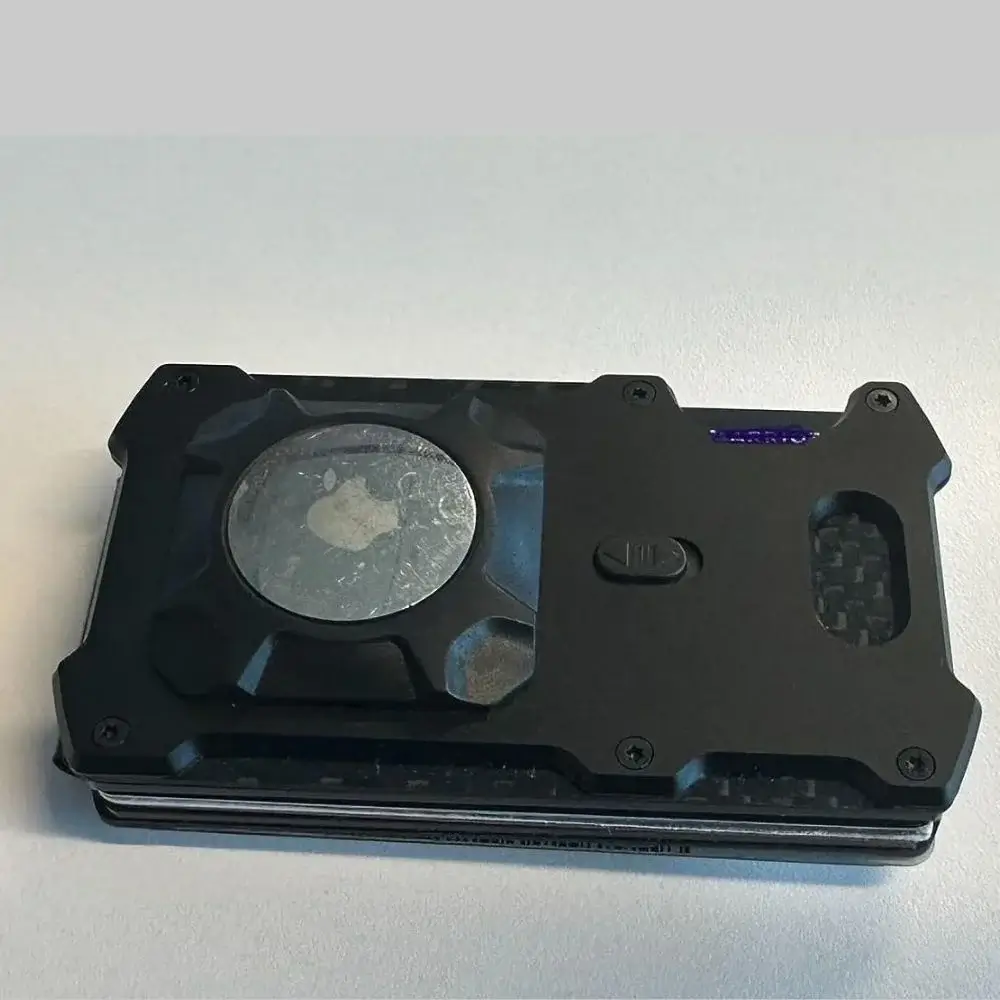 Best Ridge Wallet Alternative For Everyone (Especially Travelers)
Check Price on Amazon
Why GG Loves It
The new WXM Tactical Wallet for men does not just comes with super budget-friendly pricing but also with a spectacular design that makes it the perfect choice for outdoorsy guys. It's light yet durable and can be used for multiple purposes - all at a fraction of the cost of a traditional high-end Ridge aluminum wallet!
It can easily & securely hold up to 15 credit cards, so you have plenty of room for all your daily essentials. The C shape design provides access to every card with just a push of your finger. Plus, the outside notch allows for fast retrieval of any card so that you never miss out on any important details or transactions.
However, in reality, this Ridge alternative is much more than just a slim, stylish way to protect your credit cards - it's also equipped with RFID-blocking technology and top-grade material, which makes it virtually unbreakable. That means it can withstand drops, bumps, and scrapes without compromising its integrity.
If you need more space, then don't worry; this versatile solution features a metal cash clip capable of securely holding 5-9 bills. Simply put, it's a back-breaking solution that every man should carry! It's great for business professionals, outdoors, and those who love to travel to explore the super beautiful world.
What You Should Know
The rudimentary attribute that makes WXM Tactical Wallet a head-to-head competitor of Ridge is its AirTag compatibility. By incorporating an AirTag holder into its design, the WXM Tactical Wallet for men delivers a cutting-edge solution for tracking and locating your wallet using your iPhone and even the Find My app.
Apart from its tech-savvy feature, WXM knows that rough men need something tough. That's why they used military-grade materials to construct their wallets, making them one of the toughest and most durable wallets out there. And this wallet is a real example of WXM living up to its mission: stylish and unbreakable!
It's made with 100% carbon fiber and framed in Aluminum alloy that not just ensures its longevity but also adds a touch of modern sophistication. The fusion of these high-quality materials makes it capable of withstanding the challenges of your active lifestyle, whether you're navigating the urban jungle or outdoors.
The most heart-lifting thing; this lightweight aluminum & carbon fiber wallet fusion is also a super amazing gift for those who appreciate innovation, practicality, and style. Whether you're gifting it to a tech-savvy friend or to an adventurous spirit, the WXM Tactical Wallet will surely leave them delighted and surprised!
Here are Some FAQs to Help Guide you on Your Way!
If you are someone who appreciates the beauty of minimalism and understands the significance of durability in your everyday essentials, you're likely familiar with the Ridge Wallet. However, the world of EDC accessories is vast and ever-evolving, offering a plethora of alternatives beyond the Ridge Wallet.
But without knowing what features to look for or where to start, it can feel like navigating a jungle without a compass. Fret not; here are some FAQs about Ridge Wallet alternatives that will help guide you on your way:
Can Ridge Wallet alternatives protect my cards from RFID skimming?
Yes, there are multiple types of RFID-blocking wallets available that can provide protection for your cards from RFID skimming, just like the Ridge Wallet does. In addition to blocking RFID scanning, they also offer plenty of other features like a built-in bottle opener, silicon band with cash strap, and space for more cards.
Some popular wallets include the aviator slide wallet, bankr stack wallet, and Mountain Voyage carbon fiber wallet. And on top of that, some brands not just offer ridge wallet design but also offer a lifetime guarantee.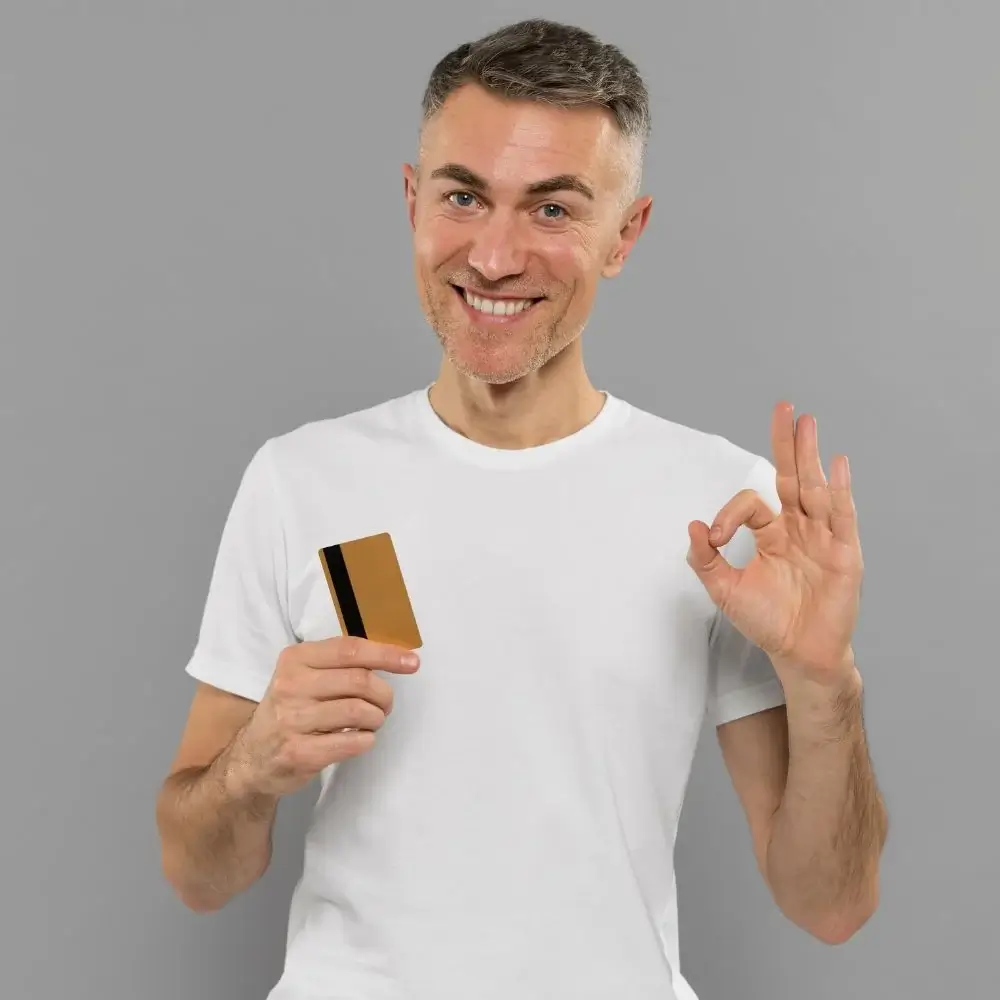 Do Ridge Wallet alternatives offer the same capacity?
Ridge Wallet alternatives offer a number of different capacities to suit your needs. Some wallets can store up to 10 cards, while others are designed for more or less capacity. Other wallets, like the aviator wallet, also offer a coin tray or coin holder at no extra cost, so don't worry; there are multiple options to fit your needs.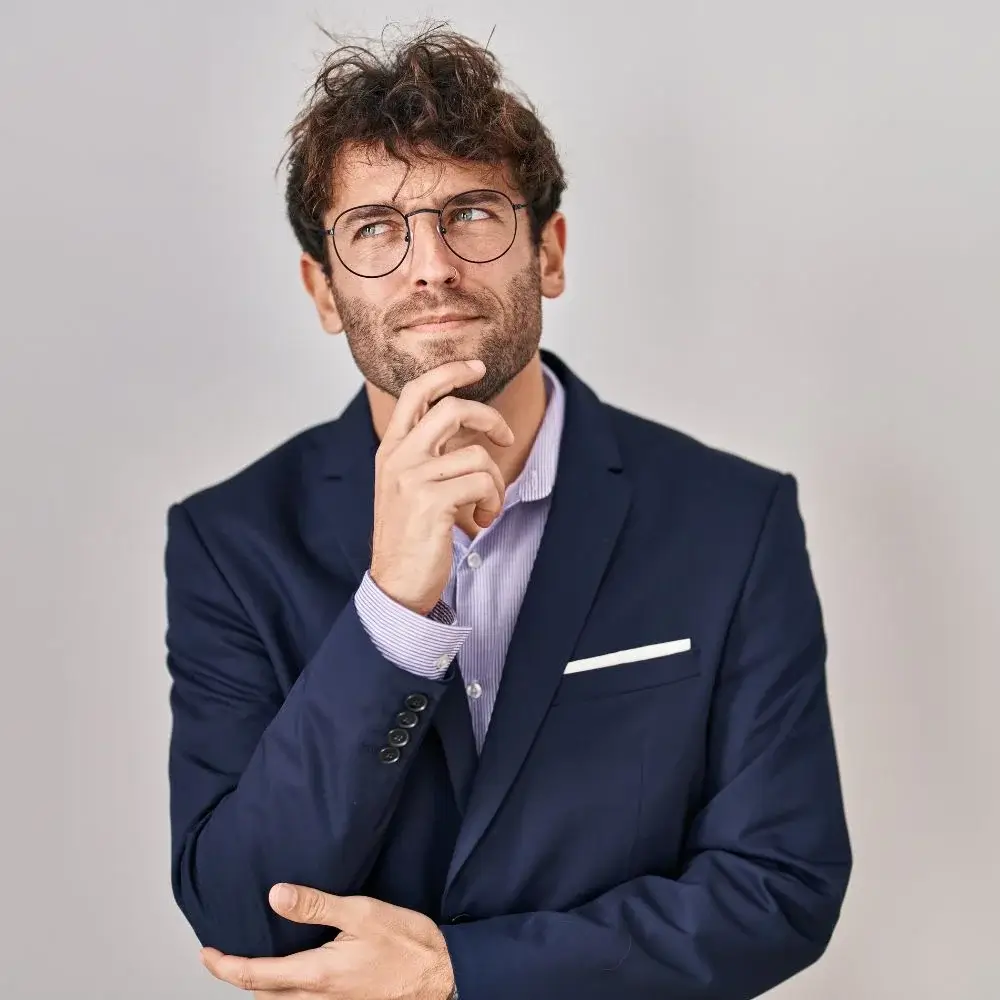 What are some features to look for in a Ridge Wallet alternative?
If you want your favorite Ridge Wallet alternative to offer the same great features as a Ridge Wallet, then look for wallets with a few common features. First, make sure that the wallet is made of high-quality materials like carbon fiber, aluminum, or titanium so it's durable enough to last you years down the road.
Also, seek out an alternative with RFID technology built in for extra security. Lastly, pick something that you love the look of, and that fits your lifestyle—a wallet should be both functional and fashionable! With a few key features checked off your list, you can be sure to find an alternative wallet that is perfect for you.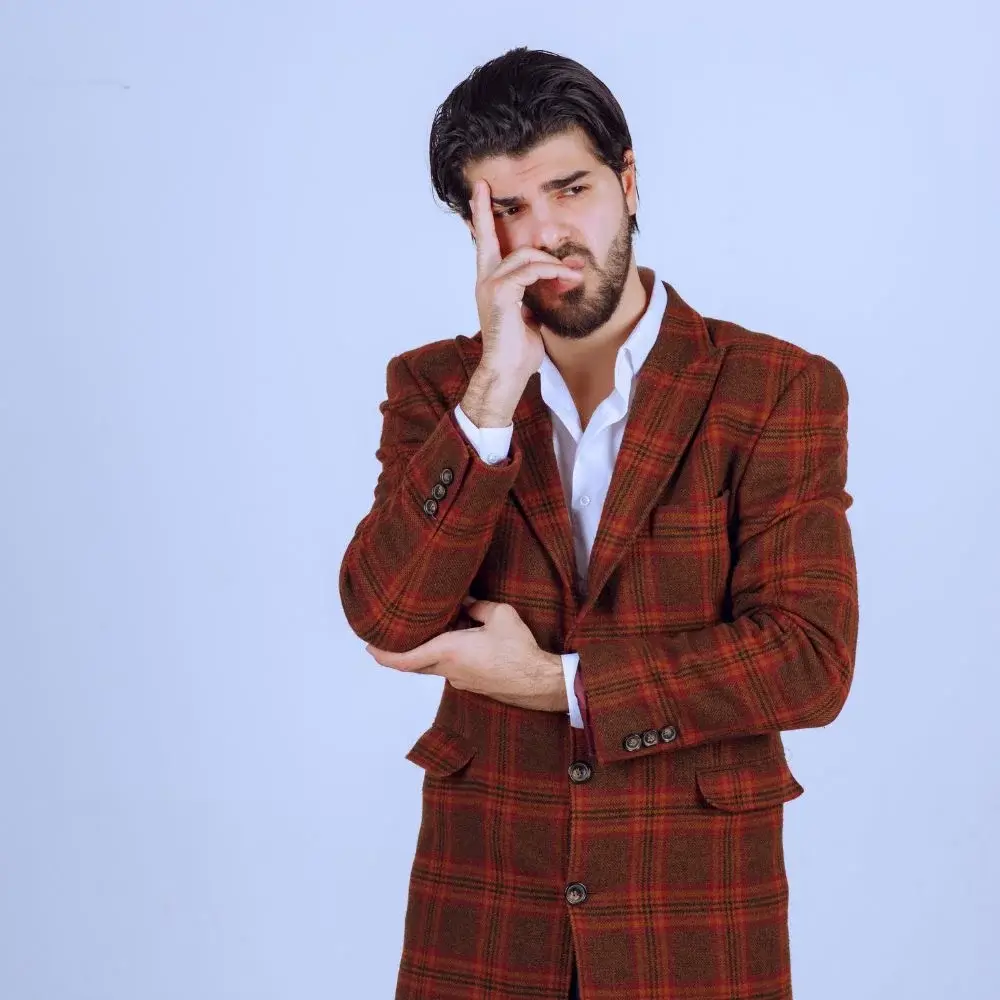 Top 3 Best Ridge Wallet Alternatives:
Ridge is one of the world's most esteemed and revered brands in the realm of premium wallets, and we all are agreed on that without any shadow of a doubt; it's not because they hired a team of magical wallet wizards (though that would be pretty awesome), but because they've managed to capture the essence of what it means to carry a wallet in the modern world with a touch of pizzazz and a dash of "premium" to it.
The top 3 wallets that we have cited above are all ideal alternatives to the Ridge wallet; they don't just look like contenders – they're the gladiators of the wallet arena that are ready to go toe-to-toe with the big boys.
They are all crafted with top-notch precision and a sprinkle of artistry, which makes them the immaculate alternative for anyone who craves that "premium wallet" feel without selling their soul to a fashion overlord.
These wallets come with RFID (Radio Frequency Identification) and feature a super slim yet secure design that is ideal for keeping your credit cards, bills, and even money safe without adding unnecessary bulk or weight. So why wait? Pick any one of these Ridge wallet alternatives from our list today and enjoy the ride.