Rice water is a natural beauty secret that has been used for centuries in many cultures due to its powerful minerals, vitamins, and antioxidants. It's a delicate yet powerful way to cleanse your skin without stripping it of its natural oils. And if you want to feed your skin with extra nutrition, then using a rice water face wash is the most sensible option for achieving that juicy, glowing complexion that's free of blemishes and acne.
However, when it comes to finding the best one that will turn your skin into a radiant canvas, you might be surprised to learn that not all face washes are created equal, and some can even do more harm than good. Do you need the most luxurious rice water face wash that will make your dull skin look like a million bucks?
Don't worry; we have got you covered! We know that picking the right rice water face wash that can take your beauty routine to the next level isn't always easy. That's why, to help you out, we've put together this list of the top 3 best rice water face washes that will make your skin look brighter and healthier in no time.
All these face washes are not just supercharged with rice water, but they also contain a variety of natural ingredients that provide additional benefits for your skin. Whether you are looking for a gentle cleanser or a deep exfoliating scrub, these rice water washes will leave your skin feeling ultra-clean, soft, and hydrated.
Keep reading to learn more about our list of the top 3 best rice water face washes!
We have searched for the best, so you don't have to live with the rest. In order to serve you to the best of our ability and to keep our blog going, GarnesGuide may collect a share of sales or other compensation from the links on this page if you decide to buy. Each product was independently researched by our editors, and the reviews may have been edited for length and clarity.
How We Choose the Best Rice Water Face Wash:
A face wash that is filled with the goodness of rice water is not just a natural cleanser that removes dirt, dust, oil, and dead skin cells; it's a magic potion that promises to leave your skin smooth and nourished. It can take your skin from dull and dehydrated to smooth and hydrated, imparting a natural, healthy glow.
But with so many different kinds of brands & options that fill the whole market just like a sea of rice grains, it can be a daunting process to find the right product that suits your needs and delivers the desired results.
To help you in this skincare journey, we have done a deep dive research and have selected the top 3 rice water face washes that will not just do wonders for your skin but also provide the nourishment it deserves.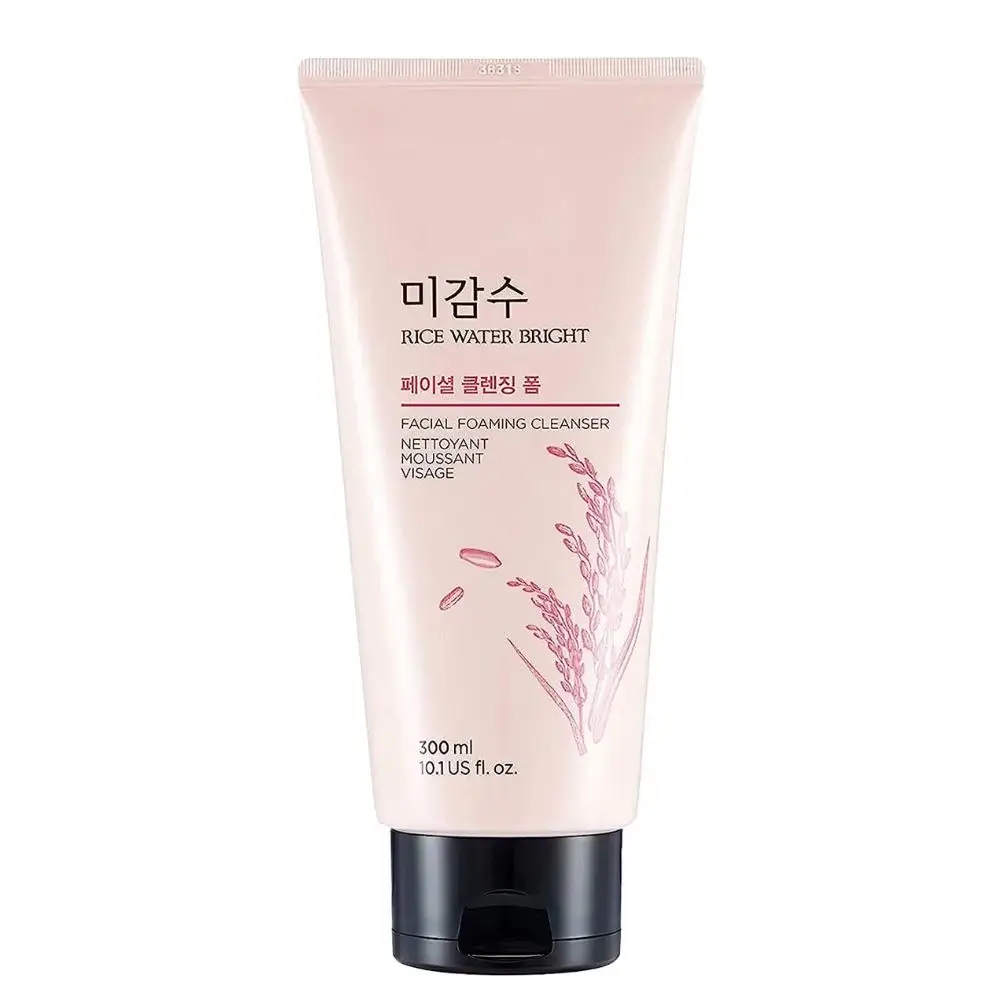 Best Rice Water Face Wash For Sensitive, Normal & Oily Skin
The Face Shop Rice Water Bright Light Face Wash
Check Price on Amazon
Why GG Loves It
THE FACE SHOP Rice Water Bright Facial Wash is a refreshing, brightening cleansing option that contains the rice water favored by the royal court ladies in the ancient Korean dynastic kingdom to keep their skin delicate and beautiful. This product is more than just a cleanser; it's also an exfoliator and skin brightener.
This gentle, hydrating daily face wash is blended with real ingredients that include rice water and rice bran. As we all know, rice water is rich in vitamins and minerals. It helps to strengthen the skin's natural barrier and promote a clear, even-toned complexion, but with the fusion of rice bran, it is even more effective.
Rice bran is rich in fatty acids, minerals, and proteins that help to moisturize and nourish your skin. This perfect blend of Rice Water and rice Bran helps to brighten dull & tired skin while providing deep hydration for a refreshed look. With regular use, it can improve the overall texture of your skin, leaving it silky/soft.
The best part about THE FACE SHOP Rice Water Bright is that it's suitable for all skin types, including oily, combination, dry, or sensitive skin. So, no matter what your needs are, this cleanser will be sure to deliver the best possible results. Get clean and bright skin with THE FACE SHOP Rice Water Bright Face Wash!
What You Should Know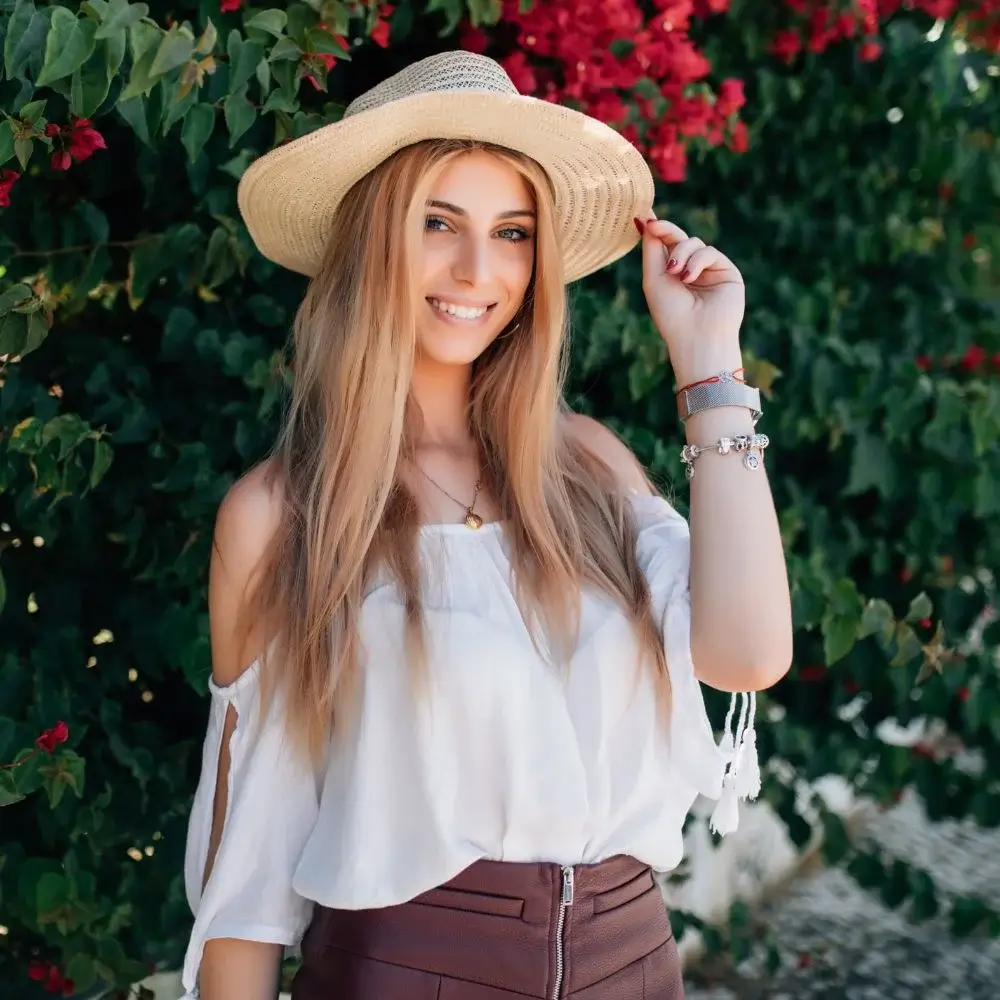 This rice water bright cleansing foam from The Face Shop is a real game changer for anyone who wants to get a deep, thorough cleanse. It has a soft, foamy formula with a light texture that gently removes dirt, makeup, and excess oil from the face, leaving your skin feeling soft and refreshed without over-drying.
The rice water bright foaming face wash also contains soapwort extract, which is a key ingredient that adds to its effectiveness. This soapwort, extracted from natural plants, gently cleanses & purifies the skin by washing away impurities, leaving it feeling refreshed and rejuvenated so that you can look your best.
The rice water bright light cleansing line by The Face Shop is an excellent option for anyone looking to achieve a clean & luminous complexion. Plus, it does not contain mineral oil, so for those who have sensitive skin or are prone to breakouts, this is a great choice as it is a plant-based and non-comedogenic cleanser.
In simple words, if you want to keep your skin smoother & brighter, the Face Shop brings together science and nature to deliver a cleansing foam that will not just meet but exceed your expectations of what a great face wash should do. So don't wait longer; give it a try, and you will be amazed at the results it can deliver!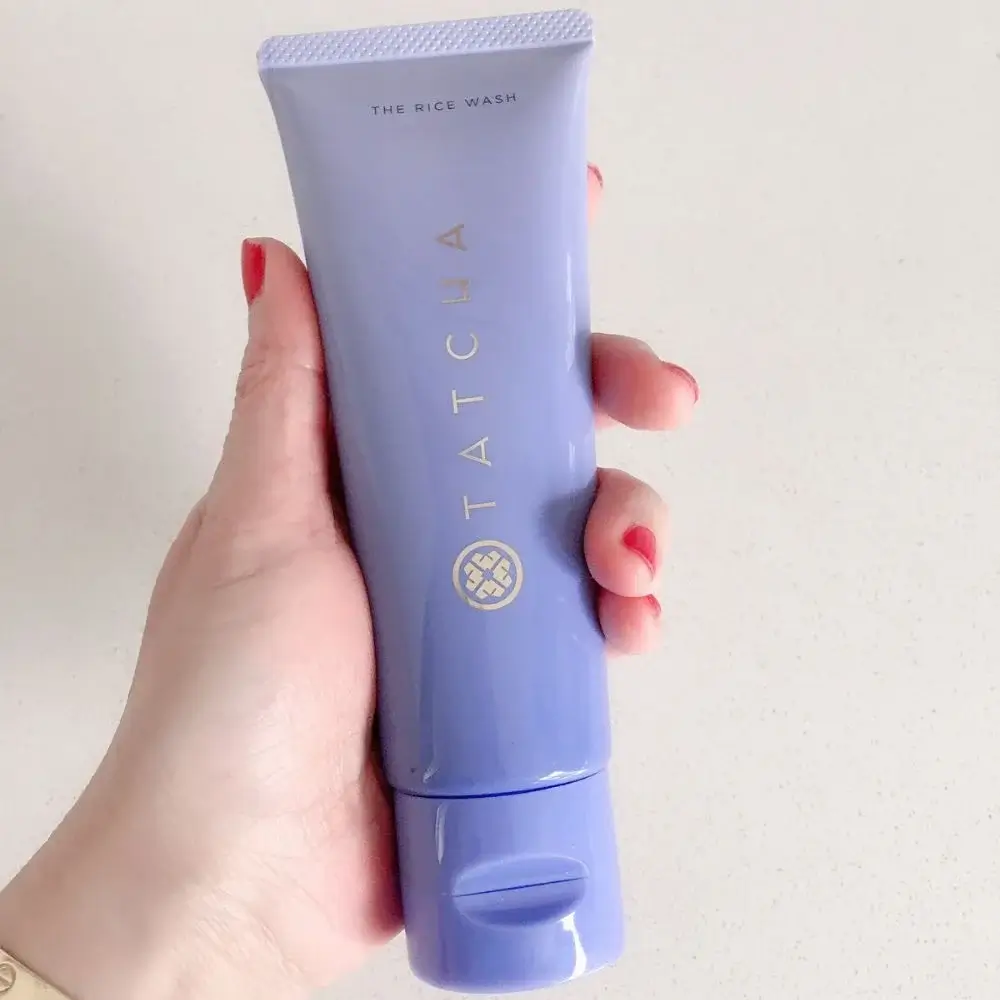 Best Rice Water Face Wash For A Soft, Luminous Complexion
Check Price on Amazon
Why GG Loves It
This face wash by TATCHA is a special type of cream cleanser that washes away impurities such as dirt, oil, and makeup for a soft and luminous complexion without stripping skin. Its organic ingredients include Japanese rice powder that gently exfoliates the skin, revealing a smoother and more radiant complexion.
Japanese rice powder is a traditional beauty secret known for its ability to brighten and soften the skin. It has been used for centuries to achieve a luminous complexion and is rich in vitamins and minerals that nourish the skin, leaving it feeling soft and glowing to the touch so you can be confident in your beauty.
This facial cleanser for sensitive skin also leaves such a fresh feeling and lingering scent on your face that you'll be able to find yourself feeling truly pampered. An added bonus is that it doesn't leave skin feeling dry or tight, so this light-weight wash can be used as part of your daily skincare routine with no worries.
Compared to any other foaming cleanser or cleansing oil, this face wash is particularly formulated for those with sensitive or dry skin types, and it's great for those looking to get rid of their skin concerns. It is a holy grail item that truly stands out when it comes to cleansing the face without causing any irritation/dryness.
What You Should Know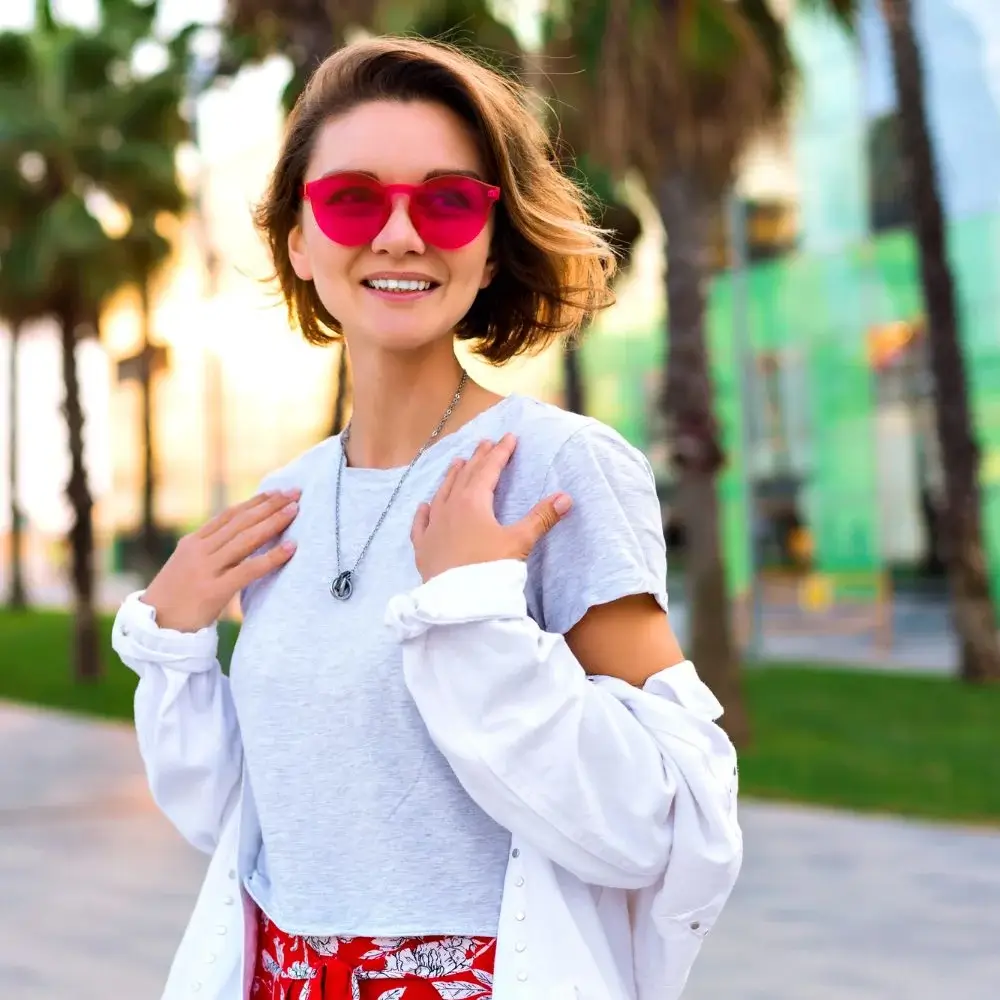 We all know that there is no silver bullet to make skin look younger, but with TATCHA, you can rest assured knowing that your face will be clean and free of dryness or tightness. If you have tried tons of cleansers for sensitive skin with little success, TATCHA Rice Wash may just be the answer you have been searching for.
This creamy wash is pH-balanced and hydrates the skin while removing makeup, dirt, and other impurities. It also helps to promote healthy skin by balancing the pH level and providing essential nutrients. Also, this wash helps to improve elasticity and collagen production while relieving irritation, dryness, and redness.
It even contains amino acids, hyaluronic acid, and Okinawa algae blend to help plump skin with hydration and give it a youthful glow. In addition, this cleansing face wash is non-greasy, hypoallergenic, and free of sulfates, parabens, phthalates, mineral oils, formaldehyde releasers, artificial coloring, or fragrance.
If you need a skin-softening cream cleanser that leaves your face feeling smooth, smells amazing, and nourishes your skin, TATCHA The Rice Wash is an excellent choice for you to try and get the desired look.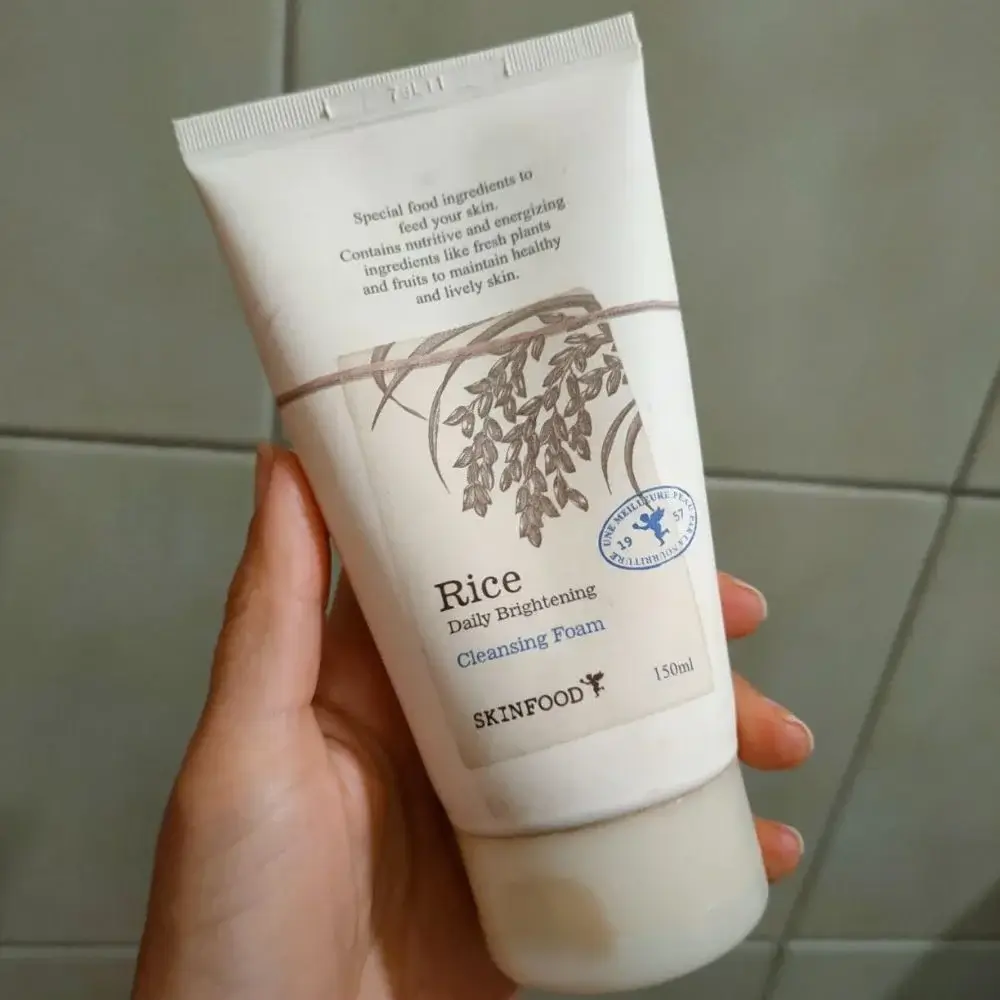 Best Rice Water Face Wash For Clear Skin
SKINFOOD Rice Daily Cleansing Foam
Check Price on Amazon
Why GG Loves It
Do you need a face wash that leaves your skin feeling clean, hydrated, and radiant? Have you been looking for something super effective & powerful that will do all of that, plus brighten your complexion? If so, then you should try SKINFOOD Rice Daily Cleansing Foam- a complete solution for a variety of skin problems.
This bright cleansing foam not only effectively removes impurities from your skin but it also allows you to customize your daily self-administered home care based on specific skin concerns and areas. With its gentle formula, it ensures that your skin remains hydrated and nourished without any dryness or irritation.
It contains pure, active ingredients of Cheorwon Odae rice, which is known to be excellent in providing healthy and smooth skin. It helps brighten the skin tone, clarifies dead skin immediately after application, and thoroughly cleanses your skin with its fine and resilient foam to help restore its natural radiance.
It's also designed to be gentle enough for everyday use, so you can easily incorporate it into your daily skincare routine. With this, you can enjoy a beautiful complexion that is soft, healthy, and glowing. Plus, it's free of artificial colors and fragrances, which makes it an ideal choice for even the most sensitive skin.
What You Should Know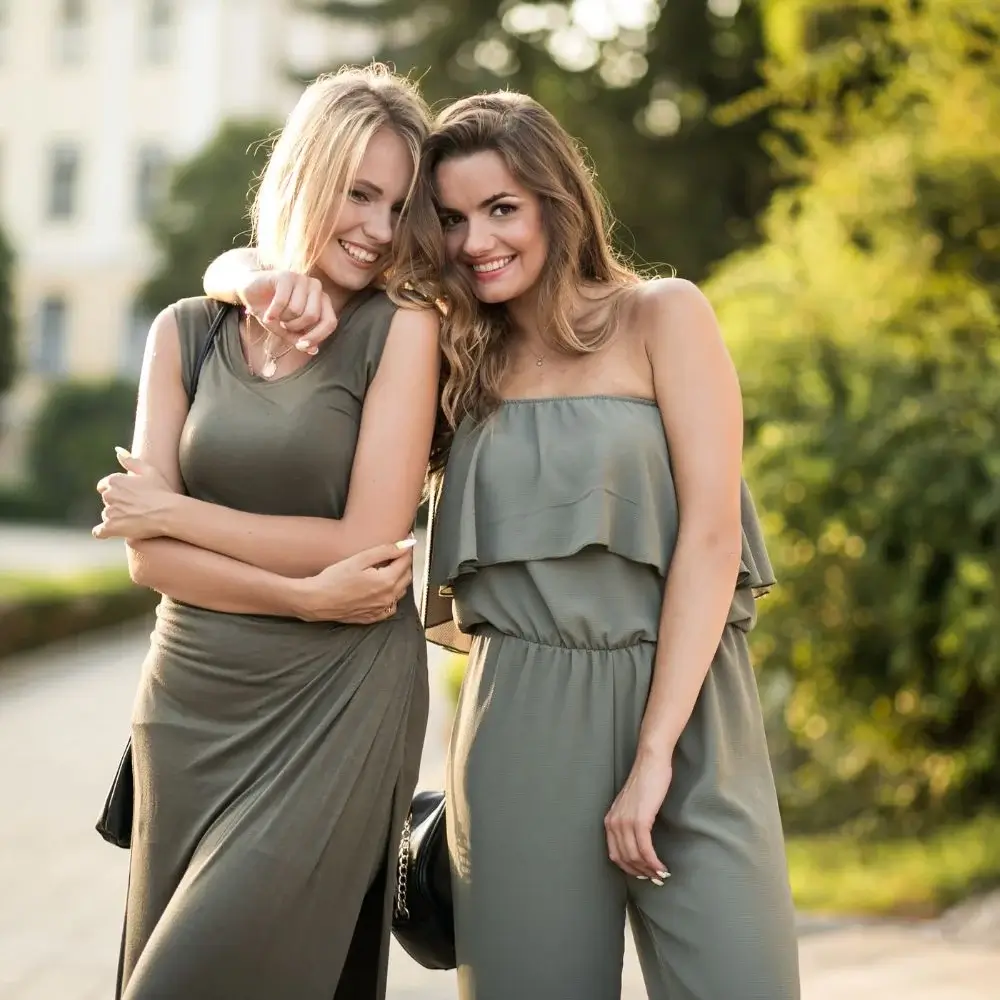 This bouncy foaming cleanser with rice extract gently moisturizes skin with its rich, dense foam that will not harm the skin. The thing that makes this cleanser special is that it is good for all skin types. Whether you have oily skin, sensitive skin, combination skin, or normal skin, it works safely without any kind of reaction.
The most convenient part? This face wash is super easy to use; just apply an adequate amount on wet palms, lather, and gently massage onto the face. You don't need to rub hard because the foam will do its job effectively. After washing with warm water, just splash cold water on your face to get that fresh feeling!
Korean skincare products are some of the top-tier products in the beauty world. Not only for Korean beauty but also for the rest of the world, SKINFOOD has got you covered! This all-in-one face wash by Skinfood is sure to give you gentle, glowing, and glass skin that is only possible through authentic Korean beauty.
Here are Some FAQs to Help Guide you on Your Way!
For anyone who wants to accomplish skin that is not just picture perfect but also healthy, using a face wash is essential. A high-quality facial cleanser effectively purifies and cleanses the skin, removing dirt, oil, debris, and makeup. Plus, it also helps maintain optimal pH levels for your skin so it can be healthy/glowing.
But what is a rice water face cleanser? Is it suitable for every skin type? Here are some of the most FAQs about these face cleansers that will help you on your way so you can make the right choice for your skin:
What is rice water face wash?
Rice water face wash is a cleansing product made from the starches in cooked rice. It's a gentle, natural alternative to traditional skin cleansers and can be used to cleanse, tone, nourish, and improve the overall texture of your skin. Rice water face wash usually contains ingredients such as pineapple fruit extract, Saponaria officinalis leaf extract, soapwort extract, and aloe vera juice to help soothe and hydrate the skin.
Unlike any regular oil cleanser or foaming cleanser, the milky white water obtained from rinsing rice helps to maintain the skin's natural pH balance while providing gentle exfoliation and nourishment to the skin.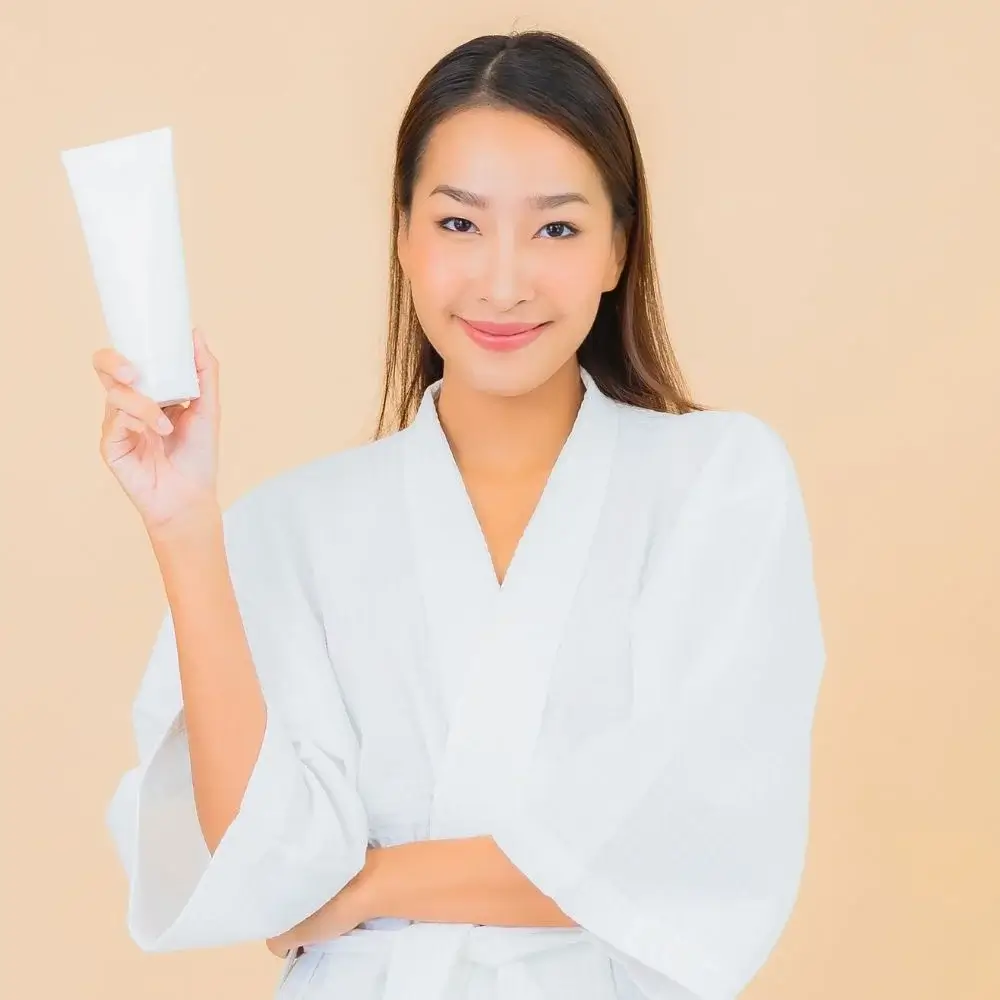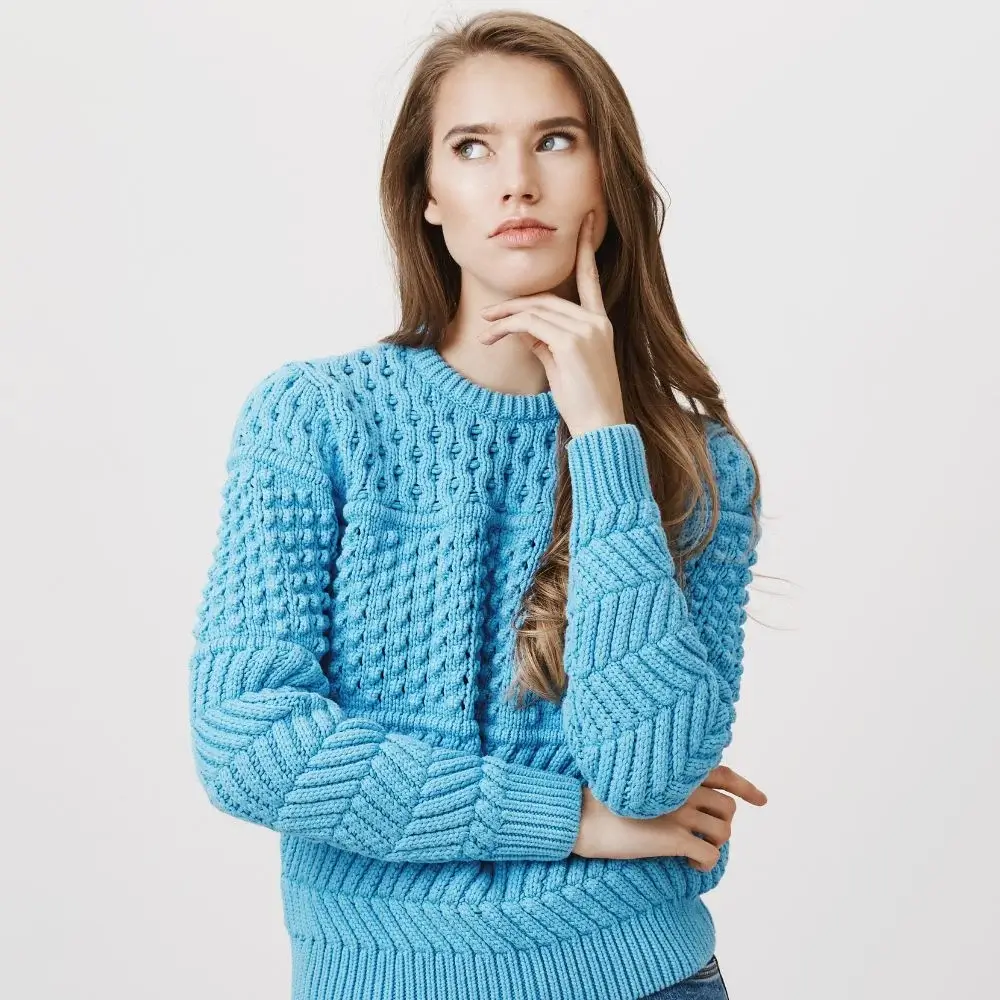 How is rice water collected for face wash?
Rice water is the nutrient-rich liquid that is left over after washing and cooking rice. To collect the water, first wash your rice thoroughly under running water until the water runs clear. Drain the excess water from the washed rice and place the rice in a bowl. Then, fill the bowl with fresh water and let it soak for about 30 minutes. After that, carefully pour off the liquid from the top of the bowl - this is your rice water!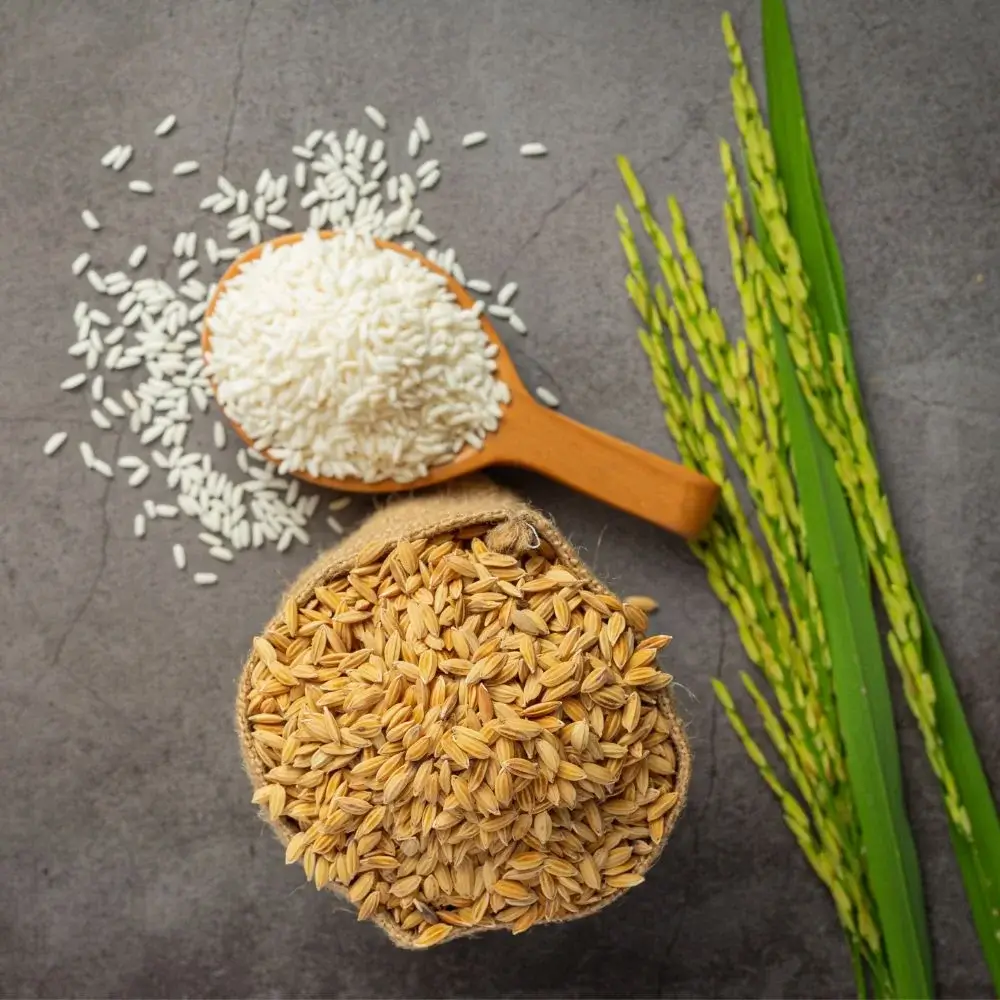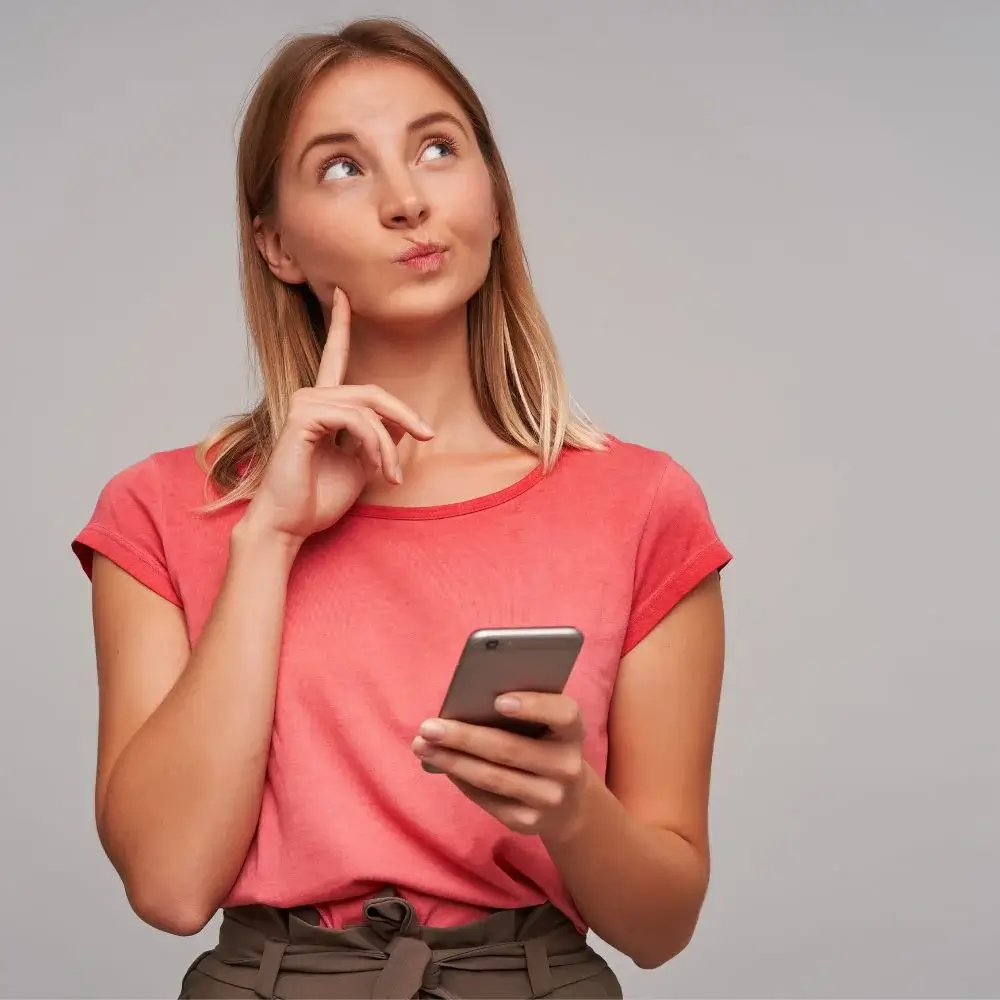 What are the benefits of using rice water for face wash?
Rice water has many benefits for the skin when used as a face wash. It is packed with vitamins and minerals, which can help give your skin a healthy glow and reduce signs of aging. Rice water also acts as an anti-inflammatory to reduce redness and irritation. Additionally, it can help even out skin tone, remove makeup residue, and minimize the appearance of sun spots, dark spots, acne scars, and other impurities.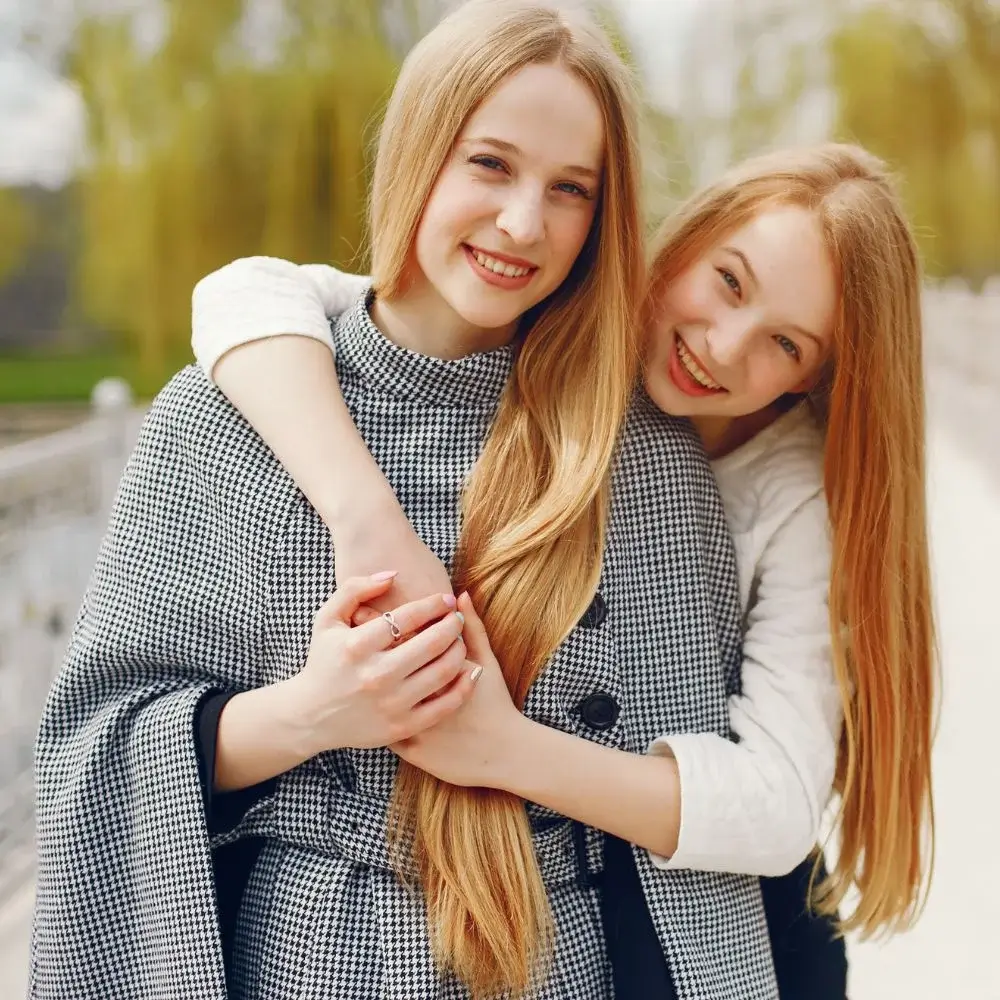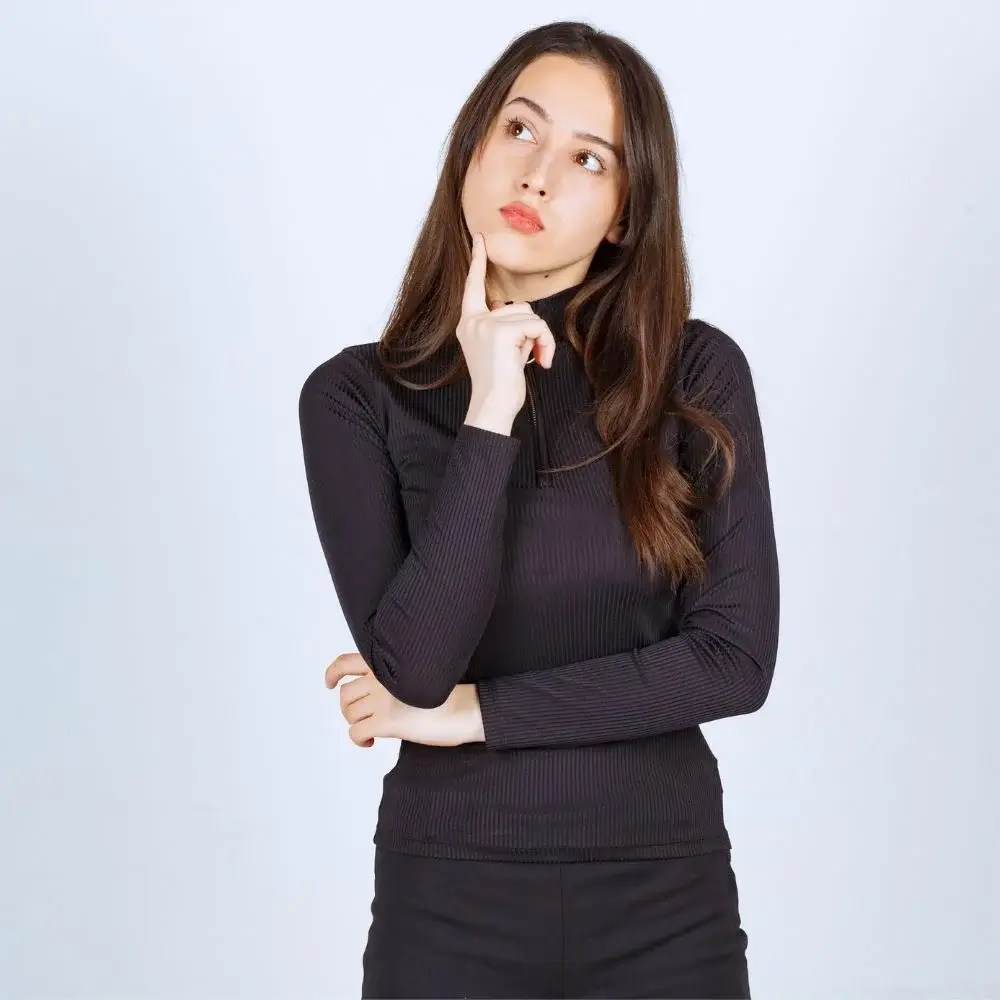 Is rice water suitable for all skin types?
Yes! Rice water is suitable for all types of skin, even if you have combo skin types. It's a great way to bring balance to your skincare routine, as it helps soothe and nourish both dry and oily areas of the skin.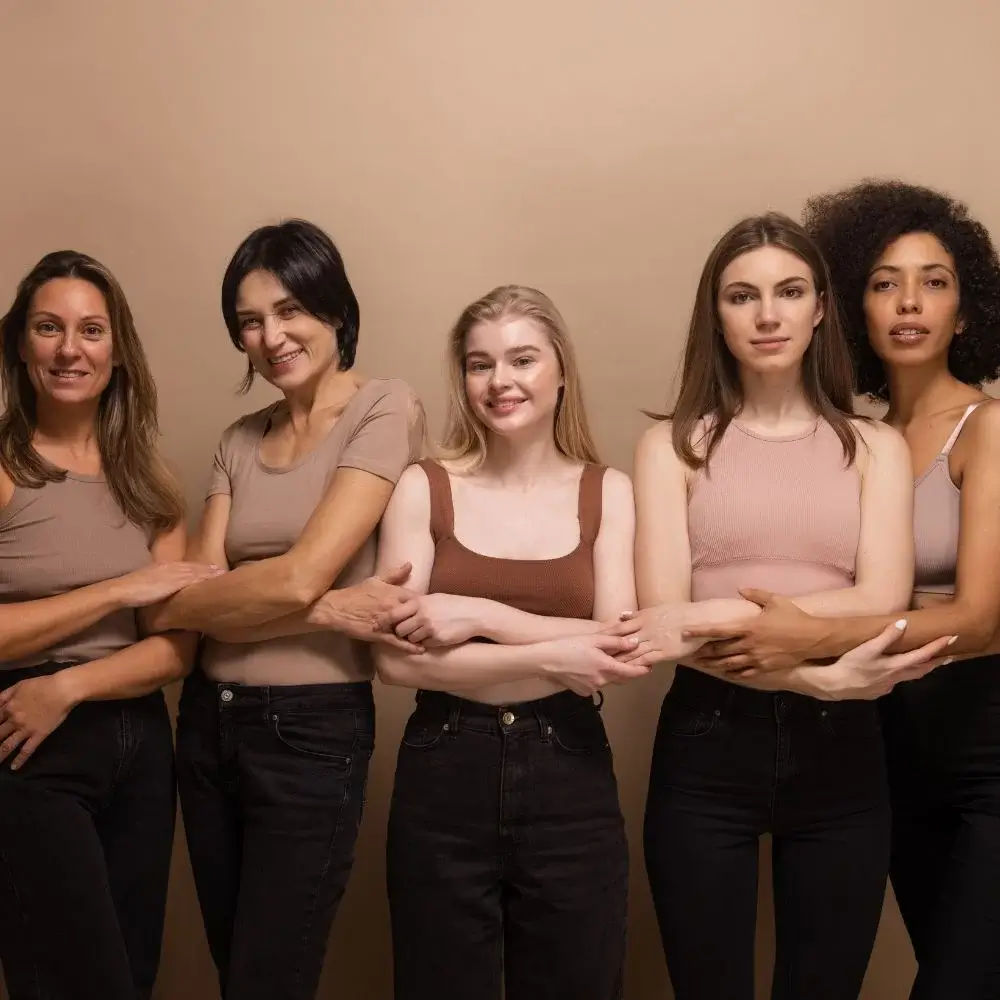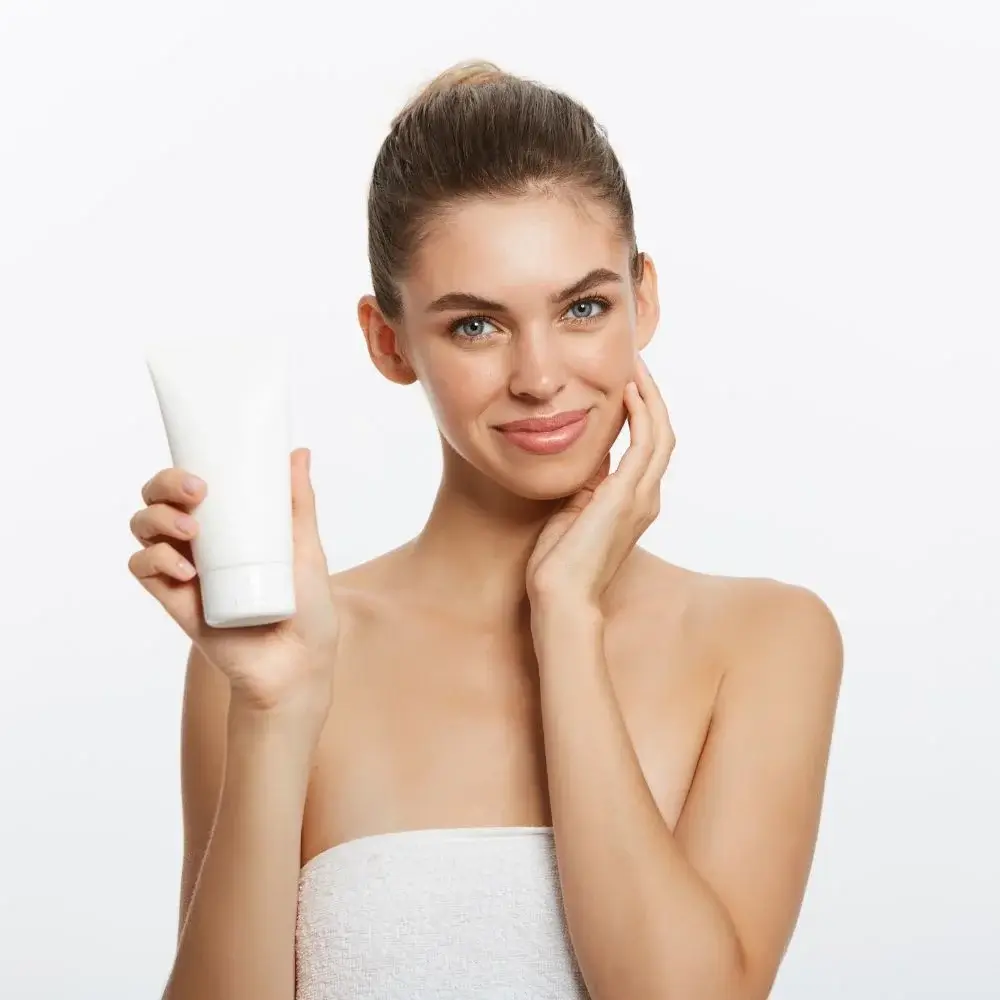 Best Rice Water Face Washes:
Face washes are the most basic and important skincare product that everyone should include in their daily routine, as they help cleanse and refresh your skin. However, if you want to feed your skin with something that will make it even more beautiful, healthy, and young-full, rice water face wash could be your answer.
Rice water is a natural, gentle cleanser that is considered to be one of the oldest beauty secrets in Asia. It's packed with powerful nutrients as well as minerals and antioxidants that help soothe, moisturize, and nourish the skin while also providing anti-aging benefits so you can achieve that coveted youthful glow.
The top 3 rice water face washes that we have listed above are all-natural solutions for anyone who wants to embrace the wisdom of age-old beauty secrets while indulging in an opulent/effectual skincare venture.
Whether you are dealing with dryness, dullness, signs of aging, or even acne-prone skin, each product will provide you with rice water's nourishing & calming benefits to help you get a brighter, healthier complexion. So, choose your pick and pamper yourself to the fullest with these top-notch rice water face washes today!