When it comes to achieving that smooth, frizz-free, and super-slick, straight hair, the options are endless. From keratin treatments to hair straightening methods and even extreme chemical treatments, there's truly something for everyone. However, if you're looking for a safer and more natural way to get the locks of your dreams, then Nanoplastia might be the most suitable, pocket-friendly, and effective option for you to try.
Unfortunately, with a number of different brands and options available on the current market, it can be daunting to figure out which Nanoplastia treatment is the best for you because not every brand can live up to the hype. Are you looking for the best one that can potentially restore, nourish, and maintain your hair?
Don't worry; we have got you covered! We know that finding the right Nanoplastia treatment can be as tricky as finding the perfect hair accessory that always seems to disappear when you need it most; that's why we have compiled this list of the top 3 Nanoplastia hair treatments that will provide the best results.
All these Nanoplastia treatment products are formulated with professional-grade ingredients and natural extracts that help nourish, protect, and maintain your hair. They are easy to use, chemical-free, & designed to fit your lifestyle, budget, and hair needs so you can achieve your hair goals without any fuss or hassle.
Keep reading to learn more about our list of the top 3 best Nanoplastia hair treatments!
We have searched for the best, so you don't have to live with the rest. In order to serve you to the best of our ability and to keep our blog going, GarnesGuide may collect a share of sales or other compensation from the links on this page if you decide to buy. Each product was independently researched by our editors, and the reviews may have been edited for length and clarity.
How We Choose the Nanoplastia Hair Treatment:
If you are one of those who want nothing but absolute perfection and the best results when it comes to hair treatment, the Nanoplastia Hair Treatment is just for you. This revolutionary method of hair restoration is not just made to make your hair silky straight; it also helps to restore hair quality to its healthiest level.
Whether you need to restore luster to your dull hair or you want super-slick, straight hair, this bio-straight treatment is sure to do the job. But with so many options out there, how do you pick the best for your hair?
To help you in this endeavor, we've done a deep dive research and have picked the top 3 Nanoplastia treatments that promise to deliver the best results. All these products are free from formaldehyde & other harsh chemicals and come with an affordable price tag to ensure that everyone can benefit from them.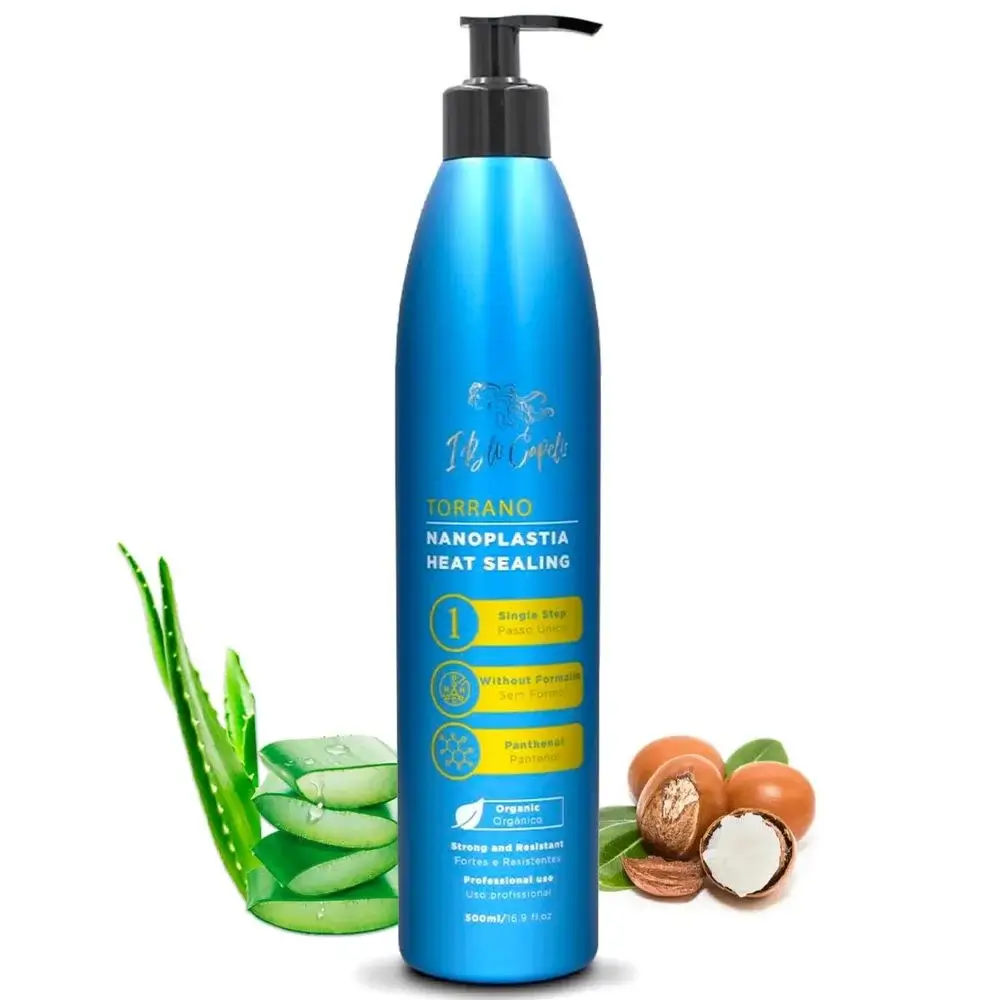 Best Nanoplastia Treatment For Curly, Dry, and Unmanageable Hair
I Belli Capelli Torrano Keratin Hair Treatment
Check Price on Amazon
Why GG Loves It
Nanoplastia is more than just a hair treatment – it's a scientific marvel that works its magic at the tiniest levels, right down to molecules and atoms. It's the secret to achieving that enviable smooth, straight, and frizz-free hair you've always dreamed of, all while preserving your hair's natural health and well-being.
And when it comes to harnessing the power of Nanoplastia, the Belli Capelli Nanoplastia treatment is your go-to solution. This keratin-infused Nanoplastia treatment doesn't contain formaldehyde and instead combines a potent combination of silk protein, oils, amino acids, vitamins, and, most notably, keratin.
Working in perfect harmony, these natural ingredients combine their powers to rejuvenate your hair, bringing back its natural sheen and luster. Not only do they work their magic on damaged or weakened locks, but they also actively contribute to the repair process, restoring your hair's health from within.
The delightful outcome? Silky strands that gleam with radiant shine, allowing for a more effortless and manageable hair care routine. With this treatment, you can bid farewell to worries of damaging your tresses, as this transformative formula is designed to enhance and elevate your mane to new heights!
What You Should Know
The special ingredients of this Nanoplastia treatment by I Belli Capelli include Aloe extract, Collagen, Shea butter, Argan oil, and Panthenol to nourish and protect your hair. Aloe extract, for instance, is known to hydrate and nurture the hair, while Shea butter helps moisturize and condition the hair cuticles.
Argan oil is rich in antioxidants and vital fatty acids that help to repair hair damage, while Collagen helps to strengthen the scalp and protect it from further damage. Lastly, Panthenol is not only a humectant but also acts as an emollient for your hair; together, this blend provides a powerful solution for healthier-looking hair.
On top of that, Nanoplastia keratin treatment is quite simple to apply and requires minimal effort. All you need to do is apply the protein hair treatment evenly on your strands (avoiding the scalp) and leave it on for 60-90 minutes. After rinsing, you're done! With this, you don't need to use any anti-residue shampoos.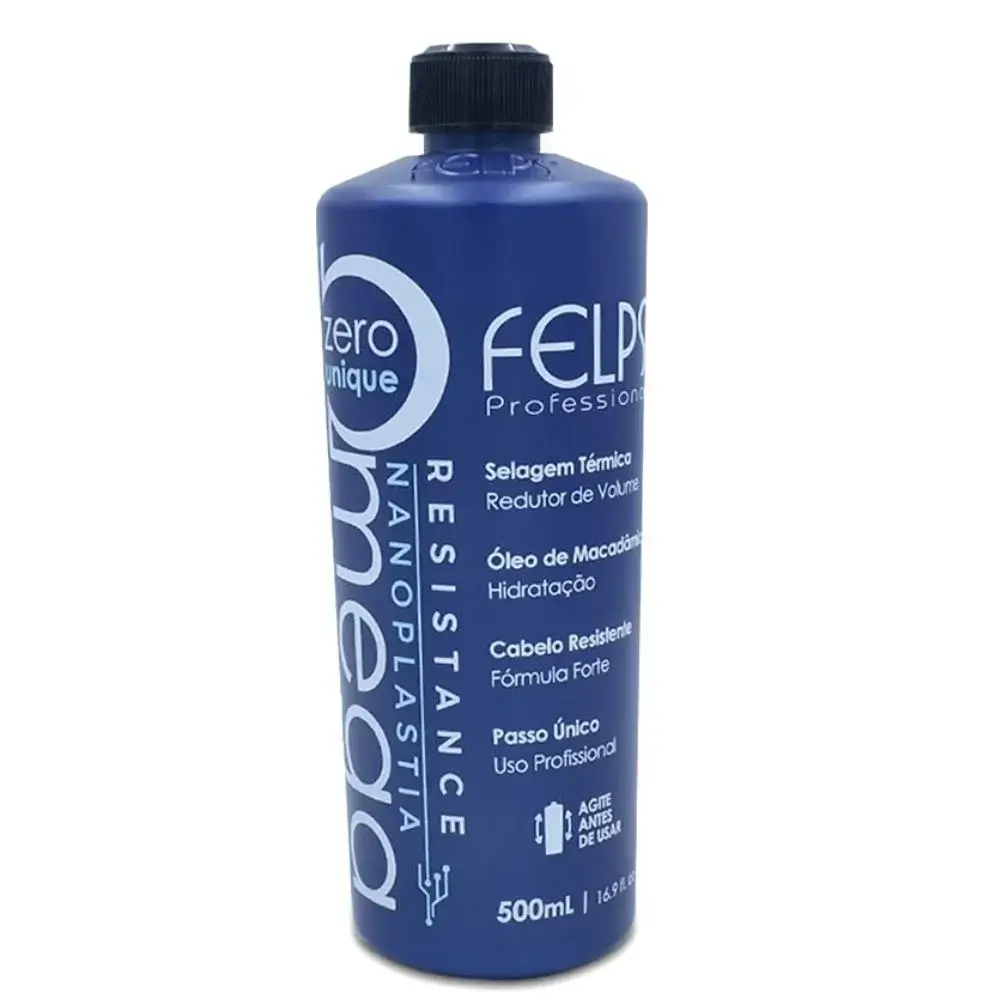 Best Nanoplastia Treatment For All Hair Types
Felps Professional Thermal Sealing Omega Zero Unique Nanoplastia
Check Price on Amazon
Why GG Loves It
Is your hair feeling completely worn out, lacking shine, moisture, and vitality? Have you been looking for a product to restore your hair to its natural shine & smoothness? Well, here is a solution - Felps Professional Thermal Sealing Omega Zero Unique Nanoplastia. It is the best Nanoplastia treatment for all types of hair.
Whether you have dry hair that needs moisture or curly, short hair that needs definition, this amazing Nanoplastia treatment provides the ultimate conditioning and thermal protection that you need. Its unique formula is enriched with keratin that helps protect and restore the hair's original structure and shine.
The special thermal protection complex also contains UV filters that protect your hair from any heat damage. Your hair will be left feeling soft, shiny, and completely manageable after just one application of Nanoplastia! Plus, it is super easy to use, and in just 90 minutes, you can have perfect hair once again.
Don't hesitate any longer; grab your Felps Professional Thermal Sealing Omega Zero Unique Nanoplastia today and rejuvenate the health of your hair without spending a fortune on expensive salon treatments.
What You Should Know
Nanoplastia is a safe procedure but requires some degree of expertise to ensure that the results are satisfactory; however, with Felps Professional Thermal Sealing Omega Zero Unique Nanoplastia, you can rest assured that your treatment will be executed to perfection without the risk of any adverse side effects.
This advanced creamy formula delivers a breathtaking result, leaving the hair with a resilient shine that can last for months. It not only contains keratin but also collagen, silicone, and a set of nurturing nutrients that smooth, nourish, and rebuild the natural structure of the thread so that you can look your best all the time.
The unique formula of the Felps Professional Thermal Sealing Omega Zero Unique Nanoplastia is also free from harmful additives or chemicals, making it much gentler on the scalp and hair strands. Simply put, it can turn your hair smoother and more manageable and make it look great no matter what the occasion.
Plus, with 500ml of product in each pack and an amazing natural scent, it can help you look and feel your best every time. And, with its convenient knuckle threading cap, you can apply the product evenly and cover your entire head for the perfect finish without worrying about pressing the dispenser constantly.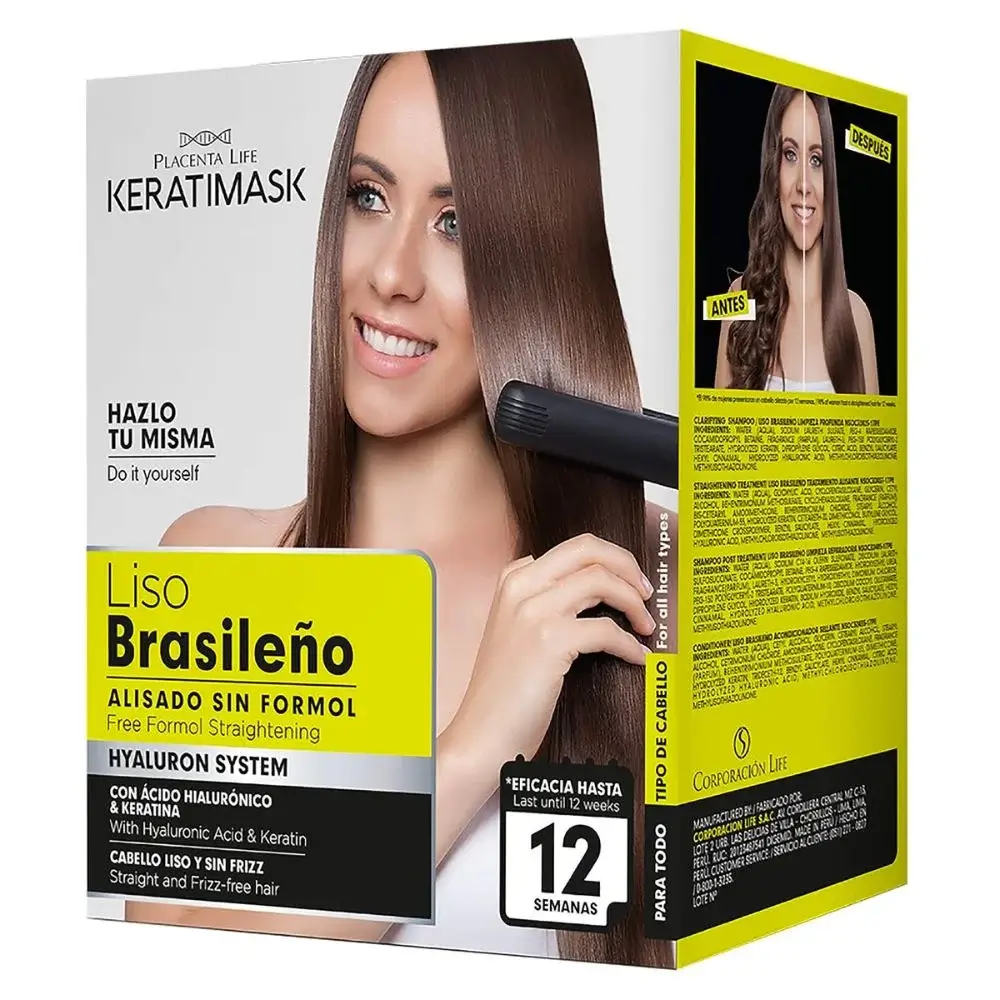 Best Nanoplastia Treatment For Straighten Hair, and Providing Softness and Shine
PLACENTA LIFE Brazilian Straightening Kit
Check Price on Amazon
Why GG Loves It
When it comes to achieving that perfect, straight, and effortlessly beautiful hair, the PLACENTA LIFE Brazilian Straightening Kit emerges as a shining star. This transformative kit offers not just straightening but also a touch of softness and a radiant shine, making it a true game-changer in the world of hair care.
This innovative and trendy formol-free straightening treatment is meticulously developed with a unique blend of hyaluronic acid and keratin-based Hyaluron System technology. This advanced formulation guarantees not only exceptional effectiveness but also a long-lasting duration of up to 12 weeks.
This treatment helps reduce frizz by deeply repairing the hair fiber, leaving it completely smooth and sleek without additional flat ironing later on. Raising the level of hydration in the hair structure results in hair that not only looks and feels smooth & straight for longer but also maintains its healthy shine and vitality.
Moreover, this kit efficiently retains and balances moisture, ensuring that your tresses remain tame, shiny, and frizz-free throughout the day. So why wait? Get it today and experience the transformative power of this incredible product and enjoy hair that is not only beautifully straight but also nourished and radiant.
What You Should Know
This Nanoplastia Treatment includes everything you need to achieve highly effective & long-lasting results. The pack comes with a 30ml deep cleansing shampoo specifically formulated to deeply cleanse the scalp and hair. It helps to remove impurities, buildup, and other damaging compounds that can harm the hair.
To take care of your newly straightened hair, it includes a 15 0ml straightening treatment that has been designed to help seal in moisture and nutrients while protecting against heat damage. This product is ideal for those who frequently use heat styling products, as it helps to keep the hair looking and feeling healthy.
It also includes a 30ml repairing cleansing shampoo to help strengthen the follicles and repair damaged strands. The shampoo works to rebuild the natural oils in the scalp, which can help reduce breakage over time. Finally, a 30ml conditioner is included to help keep the hair moisturized and conditioned.
This product softens the hair, reduces frizz, and leaves it looking beautiful. Along with these products, a brush & gloves are also included for easy application of the Nanoplastia Treatment. Plus, it is safe for every hair type, and you don't need to use any kind of hair mask or other sulfate-free shampoos to gain the best results.
Here are Some FAQs to Help Guide you on Your Way!
Silky, smooth, and straight hair is not just a dream of one but the desire of many. In the quest for perfect locks, innumerable hair treatments and products have come and gone, promising magical transformations. However, one moniker that continues to stand out in the world of haircare is Nanoplastia hair treatment.
But what truly is it? How does it work? Here are some of the most frequently asked questions (FAQs) about Nanoplastia treatments that will shed light on this miraculous treatment so you can make the best choice:
What is Nanoplastia hair treatment?
Nanoplastia is an innovative hair restoration and straightening treatment that offers remarkable results unlike anything you have seen before. This is a cutting-edge process that penetrates the hair (at the cellular level) and offers deep nourishment and hydration, resulting in straighter, glossier, & smoother hair.
Unlike traditional hair treatments like keratin treatment that use chemicals or heat to provide a temporary solution, this safer treatment option relies on natural ingredients and biochemistry to achieve its results.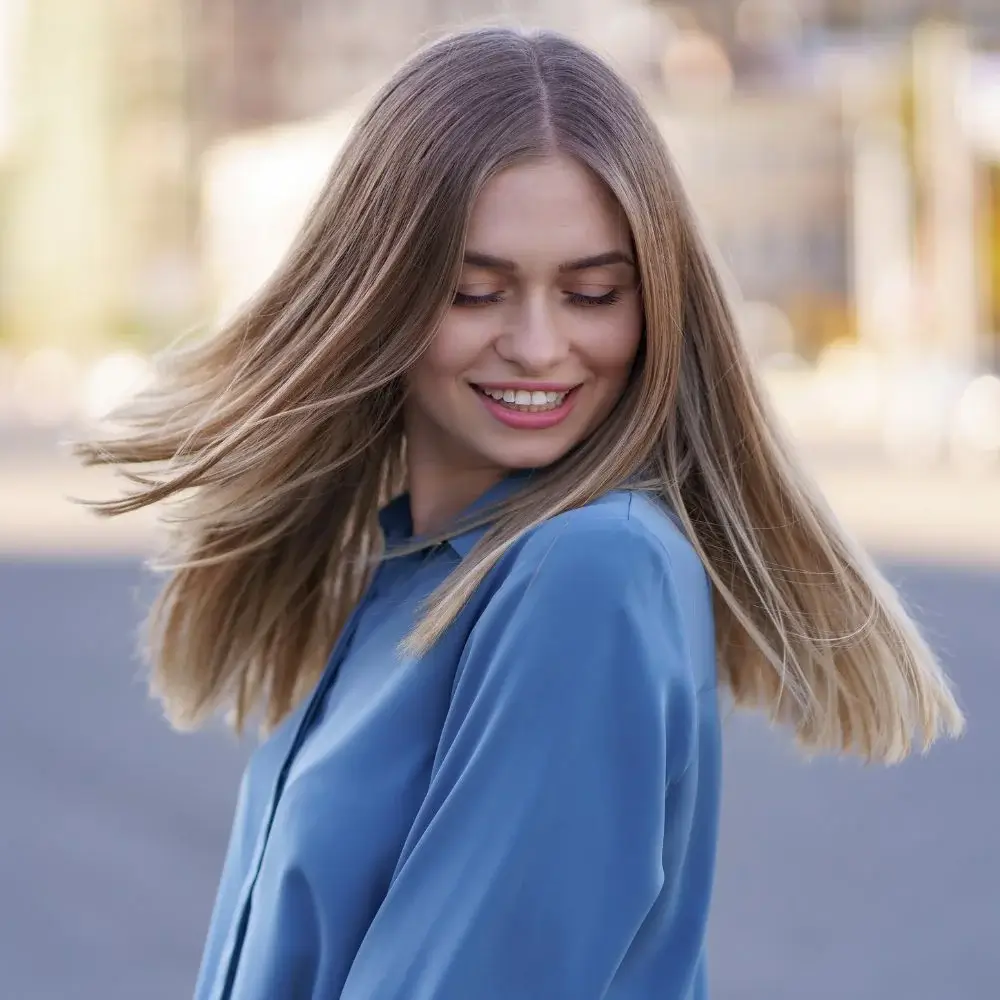 How does Nanoplastia treatment work?
Nanoplastia hair treatment represents a groundbreaking technique that aims to repair damaged hair, mitigate frizz, and enhance the overall quality and texture of your hair. This deep & intensive treatment harnesses the power of nanotechnology and potent ingredients to deliver remarkable transformations.
At the heart of Nanoplastia lies the utilization of nanoparticles, which deeply penetrate the hair shaft, mending and nourishing the strands from within. These microscopic particles are infused with a blend of organic compounds, such as essential amino acids, silk proteins, vitamins, and oils, working harmoniously to supply vital nutrients to revive hair health, reduce breakage, and ensure a frizz-free silky smooth look.
How long does a Nanoplastia treatment typically last?
Compared to other treatments such as hair botox treatment or keratin treatment that last for 2 to 5 months, Nanoplastia lasts for up to 8 months for long-lasting results. It is ideal for every hair texture & hair type, including colored hair, and also promotes hair growth if it contains vitamin B3 and essential nutrients.
Nanoplastia Hair Treatments:
Nanoplastia (also known as nano-straightening) is an art, it's a science, and it's a revolution. This innovative hair-straightening system has changed the way we look at hair care, as it offers a unique solution for those who want smooth & straight hair without the damaging effects of traditional hair-straightening treatments.
The top 3 products that we have listed above are all billed as the knights in shining armor for your precious hair. They're not just treatments; they're your trusted companions on the journey to luscious, straight locks. Each of them brings its own flair to the table, designed to cater to different hair starvations & preferences.
Whether you are a novice who wants to dabble in the world of Nanoplastia or a seasoned expert seeking a change, these Nanoplastia treatments offer something for everyone. From taming wild curls to revitalizing dry, damaged hair, they've got your back. So why wait? Get one today and join the Nanoplastia revolution!