Contouring has turned into a must-have makeup skill, and hunting for the ultimate drugstore contour buddy can be quite the adventure. With a gazillion products and potions out there, how can you score the best one without emptying your wallet? No worries, we've got your back! This guide will take you on a fun ride through the land of budget-friendly contouring magic. With expert tips in hand, you'll soon master the art of creating that oh-so-sculpted look.
Here at GarnesGuide.com, we're all about digging deep to uncover the top beauty treasures on the market. Our squad of experts considers everything from quality, effectiveness, and affordability to real-life user experiences before dishing out trustworthy advice. We know that exploring the beauty and skincare universe can be a tad overwhelming, so we're here to make your journey as smooth as possible. When it comes to unearthing the best contour finds, we're dedicated to filling your glam bag with all the deets you need to make a fab decision. Trust us to lead you to the perfect product that matches your style and vibe.
Ready, set, contour!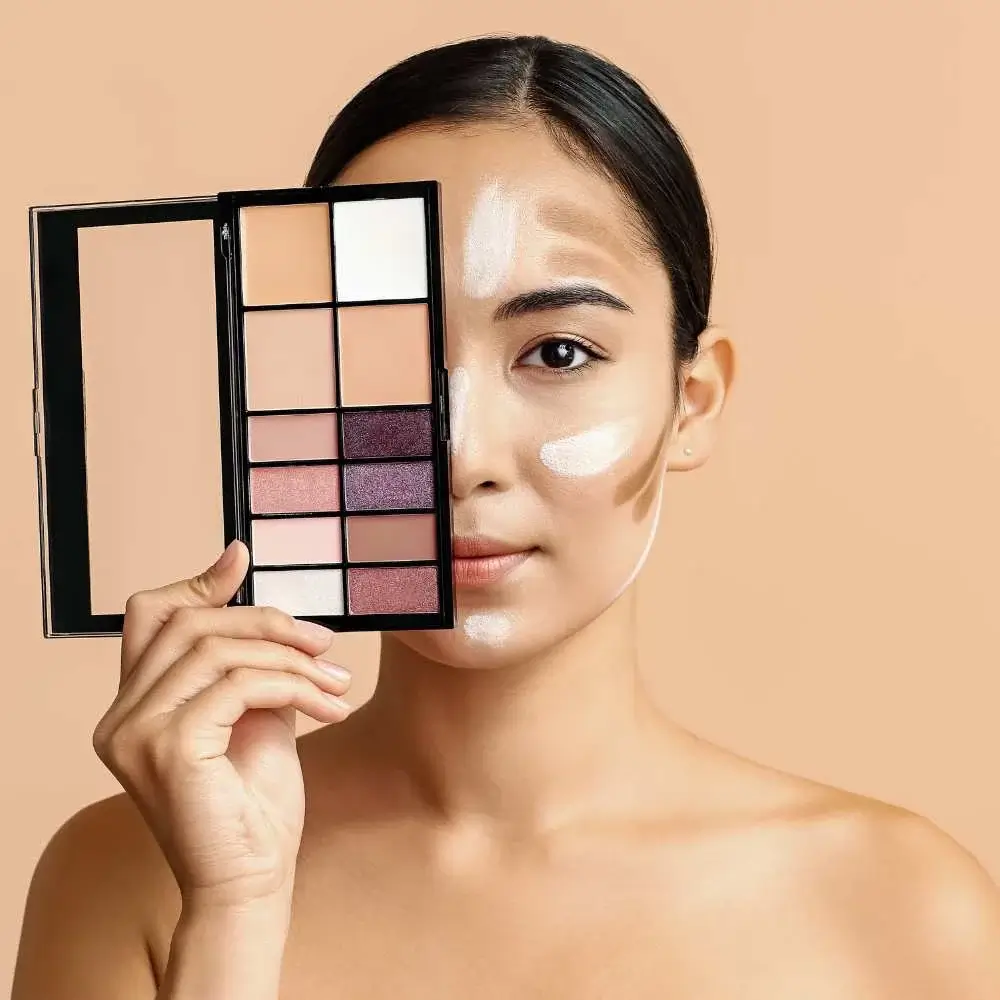 Best Drugstore Contour: A Guide to Enhance Your Features
When it comes to the world of makeup, finding the best drugstore contour can be a game-changer. By learning the ins and outs of contouring, you'll be on your way to achieving a beautifully sculpted look without breaking the bank.
In this comprehensive guide, we'll dive into the key aspects of contouring, including understanding skin undertones and selecting the right products. So grab your makeup brushes and let's get started!
Determine Your Undertones
Picking the perfect contour shade is a must for that oh-so-natural sculpt. Keep these tips in your back pocket when choosing your contour hue:
Cool undertones: Are you rocking cool undertones (think pink, red, or blue)? Go for a contour shade with cool, ashy tones to mimic those natural shadows.
Warm undertones: If you're flaunting warm undertones (hello, yellow, peach, or golden), pick a contour shade with warmer, bronze tones to add depth and dimension.
Neutral undertones: Neutral undertone squad (a mix of warm and cool), you've got options! Feel free to play with either cool or warm contour shades, depending on the vibe you're going for.
Select the Right Shade Depth
When it's time to choose a contour shade, keep these guidelines in mind for the most natural-looking results:
Fair skin: Go for a contour shade that's 1-2 shades darker than your skin tone, with cool or neutral undertones to dodge any orange or muddy mishaps.
Medium skin: Pick a contour shade that's 2-3 shades darker than your skin tone, blending cool and warm undertones for that just-right look.
Deep skin: Opt for a contour shade that's 3-4 shades darker than your skin tone, boasting rich, warm undertones to amp up depth and dimension.
Finding the best drugstore contour is all about understanding your skin undertones, selecting the right shade depth, and experimenting with different products. By taking the time to learn about your skin and practicing your application techniques, you'll be well on your way to achieving a beautifully sculpted look that enhances your natural features.
So go forth, makeup enthusiasts, and conquer the world of contouring with confidence!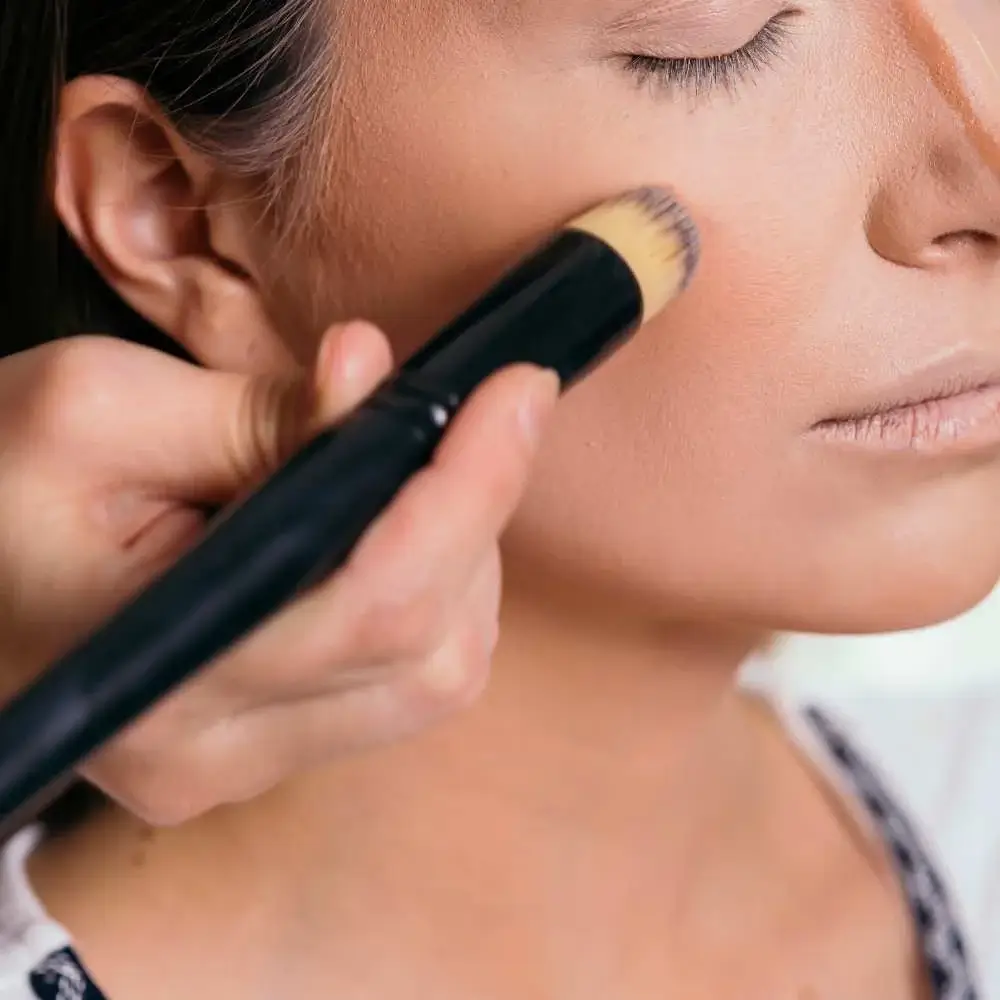 Know Your Skin Type
Knowing your skin type is the key to unlocking the best drugstore contour product for you. Different skin types call for different magic potions:
Normal skin: Lucky you! Most contour formulas will work, just make sure it blends like a dream and stays put all day long.
Dry skin: Quench your skin's thirst with cream or liquid contour products. They'll not only hydrate but also blend seamlessly. (Psst, look for the best concealer for dry skin too!)
Oily skin: Keep that shine in check with powder or oil-free cream-to-powder formulas. Your contour will stay fab and intact all day long.
Combination skin: Mix it up! Your skin might need a combo of formulas (say, a powder for oily zones and a cream for dry ones).
Sensitive skin: Go for hypoallergenic, fragrance-free contour goodies with gentle ingredients to keep your skin happy and irritation-free.
Now go forth and contour like a pro!
Choose the Right Formula
Embarking on the journey to find the best drugstore contour can be both exciting and overwhelming. With so many options out there, how do you know which formula will work best for your needs? Fear not, makeup enthusiasts! In this comprehensive guide, we'll explore the different contour formulas available and help you decide which one is perfect for you. So let's dive in!
Contour formulas come in all shapes and sizes, each with its own set of superpowers:
Powder: A breeze to blend and friends with most skin types, powder contour products are perfect for newbies and serve up buildable coverage.
Cream: Dry or mature skin's BFF, cream contour products deliver a smooth, natural finish and melt into your skin like butter.
Liquid: A versatile chameleon, liquid contour products play well with all skin types and can create a soft, natural-looking contour.
Stick: The ultimate on-the-go companion, stick contour products boast precise application and are always ready for touch-up action.
When it comes to finding the best drugstore contour, there's no one-size-fits-all solution. By considering your skin type, personal preferences, and desired finish, you can choose the perfect formula for your needs. Whether you opt for a classic powder, blendable cream, modern liquid, or convenient stick contour, you'll be well on your way to achieving a beautifully sculpted look.
Go ahead and pick a formula that matches your skin type, coverage cravings, and how you like to glam up!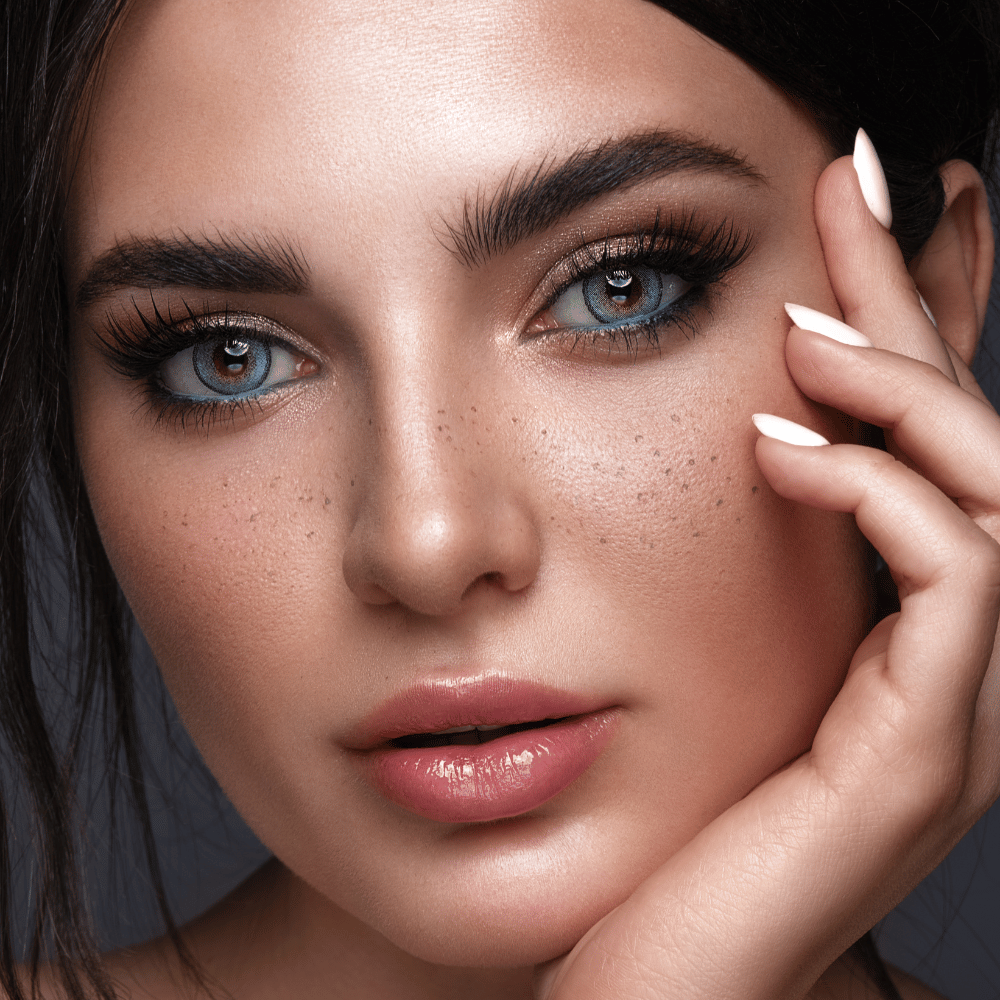 Application Tools
If you're on a mission to find the best drugstore contour, it's crucial to have the right tools in your makeup arsenal. After all, even the best contour products can fall short without the proper application techniques. In this comprehensive guide, we'll explore the essential contour application tools that will help you achieve a flawless, sculpted look. So let's get started!
The secret to a flawless contour? The right application tools, of course!
Powder contour: Grab an angled contour brush or a fluffy blending brush for spot-on application and seamless blending.
Cream contour: A dense, angled brush or makeup sponge is your go-to for melting cream products into your skin.
Liquid contour: Use a small, flat brush or makeup sponge for applying and blending liquid contour products like a pro.
Stick contour: Swipe the product right onto your skin and blend away with a makeup sponge or your trusty fingers for a natural finish.
Finding the best drugstore contour is only half the battle – having the right tools at your disposal is crucial for achieving a flawless, defined look. By investing in an angled brush, makeup sponge, fan brush, and tapered brush, you'll be well-equipped to conquer the world of contouring with confidence.
Application Techniques
Ready to achieve a flawless contour? Just follow these steps:
Start fresh: Make sure your skin is cleansed, moisturized, and primed before diving into makeup land.
Foundation first: Apply your foundation to create a smooth, even base for your contour masterpiece.
Map it out: Identify the areas of your face begging for contour, like cheekbones, forehead, jawline, and nose.
Contour time: Using your trusty application tool, apply the contour product to the chosen areas, starting light and building up intensity as needed.
Blend it out: Blend the contour product into your skin using gentle, circular motions, making sure there are no harsh lines or visible edges.
Set and forget (if needed): If you're using a cream or liquid contour product, lightly dust a translucent setting powder over the contoured areas to lock the product in place and keep it from creasing or fading all day long.
Highlight for extra oomph: Want to level up your contour game? Add some highlighting to the mix! Highlighting brings light and dimension to your face, making your contour look even more defined and sculpted. Apply a highlighter to the high points of your face, like the tops of your cheekbones, the bridge of your nose, and the cupid's bow.
Contouring is a skill that takes some practice, so don't sweat it if your first tries aren't Insta-worthy. Keep experimenting with techniques and products until you find your face shape and skin type's perfect match.
Pro tip: One golden rule of contouring: blending is your BFF. No matter the formula you choose, make sure you blend the product seamlessly into your skin, dodging any harsh lines or muddy mishaps.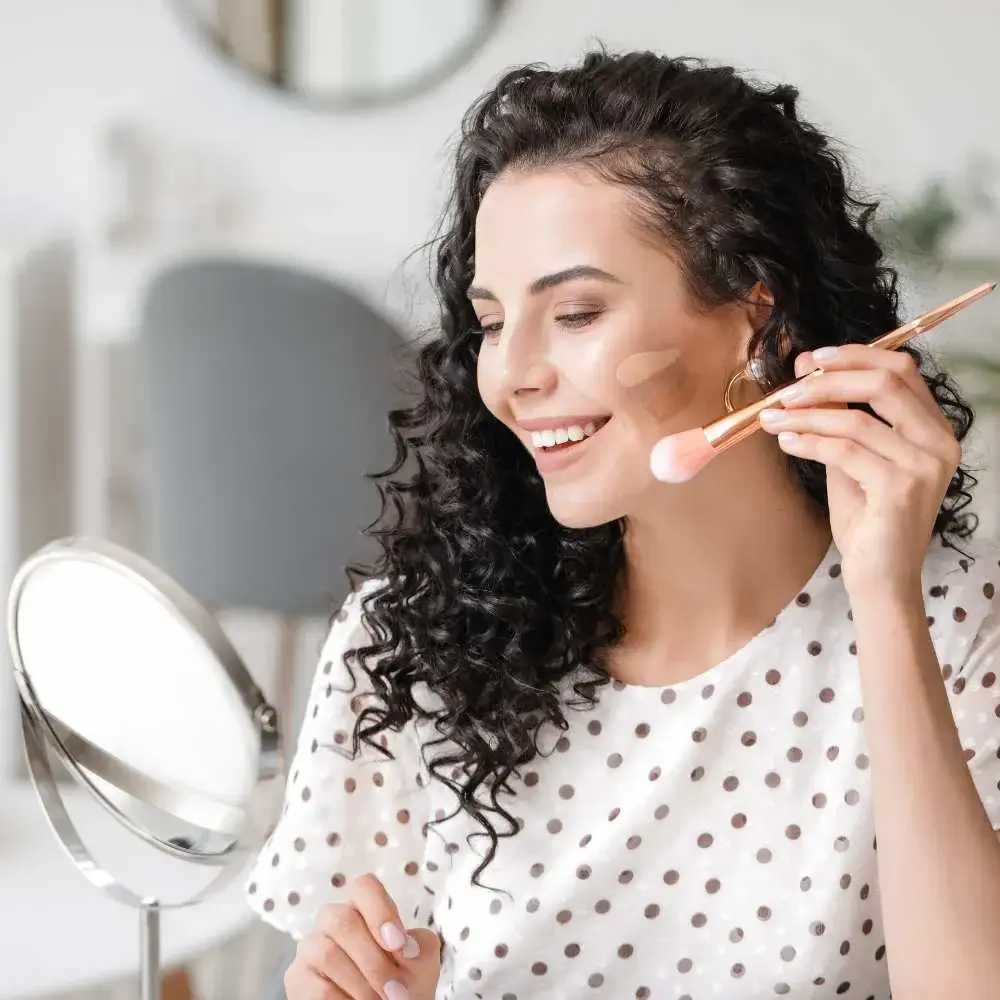 Blend Like a Pro: Why It Matters
When it comes to achieving a flawless, sculpted look with the best drugstore contour, blending is the secret weapon you need in your makeup toolbox. A well-blended contour can enhance your features and create a seamless, natural appearance, while poor blending can lead to harsh lines or a muddy result. In this comprehensive guide, we'll discuss the importance of blending and share some tips to help you master this essential skill. So let's dive into the world of blending!
Blending is crucial for many reasons, from ensuring that your contour product melds seamlessly with your skin to creating a smooth transition between different shades. By taking the time to blend your contour properly, you'll avoid common makeup mishaps and achieve a polished, professional look.
Tips for Flawless Blending
Now that we understand the importance of blending, let's explore some tips to help you perfect your technique:
Choose the right tool: Whether you prefer a brush, sponge, or your fingers, selecting the appropriate blending tool is essential. Experiment with different tools to find the one that works best for your chosen contour formula and personal preferences.
Use a light hand: When blending, it's important to use a gentle touch to avoid removing too much product or causing streakiness. Start with minimal pressure and gradually build up intensity as needed.
Blend in multiple directions: To create a seamless transition between your contour and the rest of your makeup, blend in various directions, such as upward, downward, and circular motions.
Take your time: Blending is not a step to rush. Be patient and take the time to blend your contour thoroughly for a flawless, professional result.
Mastering the art of blending is essential for anyone looking to make the most of their best drugstore contour. By understanding the importance of blending and implementing the tips shared in this guide, you'll be well on your way to achieving a beautifully defined, natural-looking finish that enhances your features.
So go forth, makeup mavens, and blend your way to contour perfection!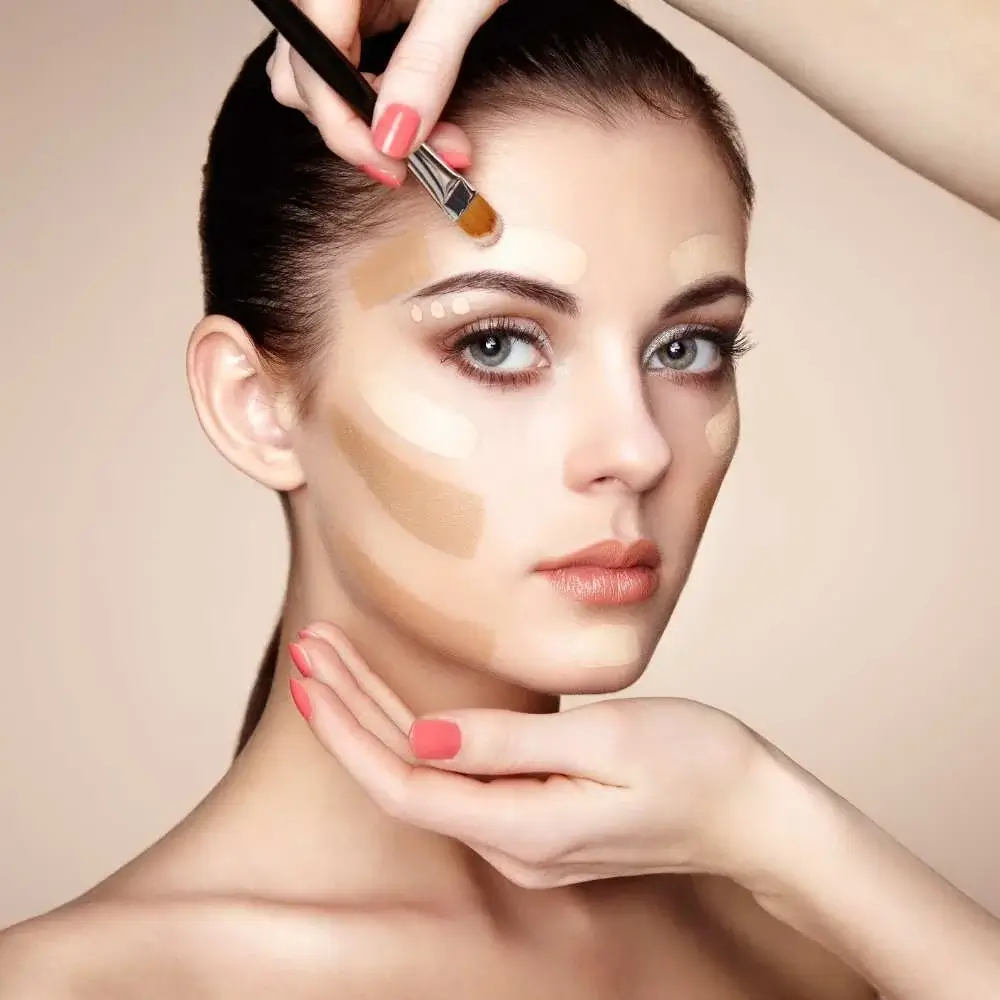 Mastering the Art of Contouring: Techniques for the Best Drugstore Contour
Finding the best drugstore contour is just the beginning of your journey to a beautifully sculpted look. To truly make the most of your contour products, it's essential to learn the right application techniques. In this comprehensive guide, we'll explore various contouring methods that will help you achieve a flawless, defined appearance. So grab your brushes and let's get started!
The Classic "3" Technique
The "3" technique is a tried-and-true method for contouring, perfect for those who are new to the world of the best drugstore contour. This approach involves applying contour in the shape of the number three along the sides of your face, starting at the forehead, sweeping down to the hollows of the cheeks, and finishing along the jawline.
The Precise Contouring Method
For those looking to take their contouring game to the next level, the precise contouring method is an excellent option. This technique involves applying contour product directly to specific areas of the face, like the cheekbones, jawline, and nose, and blending it out for a more dramatic effect.
The Subtle Definition Technique
If you prefer a more understated contour, the subtle definition technique is for you. This approach involves lightly dusting contour powder or blending a small amount of cream or liquid contour along the areas you wish to define, creating a soft, natural-looking finish.
The Multi-Layering Approach
For those seeking a customizable contour, a multi-layering approach is a fantastic option. This technique involves applying multiple layers of contour product, allowing each layer to set before adding more. This method works well with powder, cream, and liquid contours, giving you full control over the intensity of your look.
When it comes to mastering the best drugstore contour, learning the right application techniques is key. By experimenting with the "3" technique, precise contouring method, subtle definition technique, and multi-layering approach, you'll be well on your way to achieving a flawless, sculpted look that suits your unique style.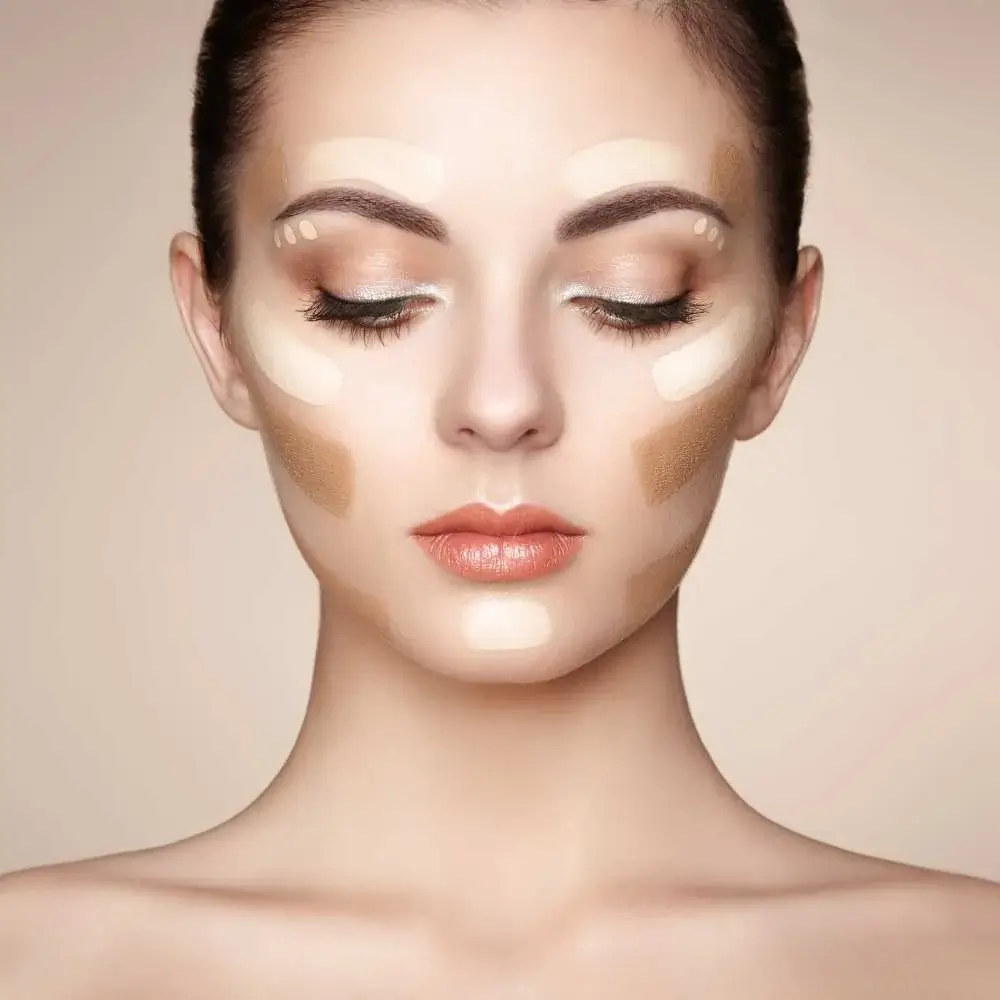 Discovering the best drugstore contour product doesn't have to feel like a mission impossible. By considering your skin type, picking the right formula, figuring out your undertones and shade depth, wielding the proper tools and techniques, and practicing your application skills, you'll be on your way to a gorgeously sculpted look in no time!
At GarnesGuide.com, we're all about helping you make beauty choices with confidence. Our team of experts spends oodles of time researching products to bring you the crème de la crème. Our goal? To make your search for the perfect product a breeze, with comprehensive guides, reviews, and recommendations.
Whether you're a newbie or a contouring connoisseur, we've got the resources you need to nail that flawless contour every time. So, save yourself time, money, and hassle – let GarnesGuide.com find the contour products that are just right for you.
Here are some of our favorite brands: Maybelline, Loreal Paris, NYX, Wet n Wild, Smashbox.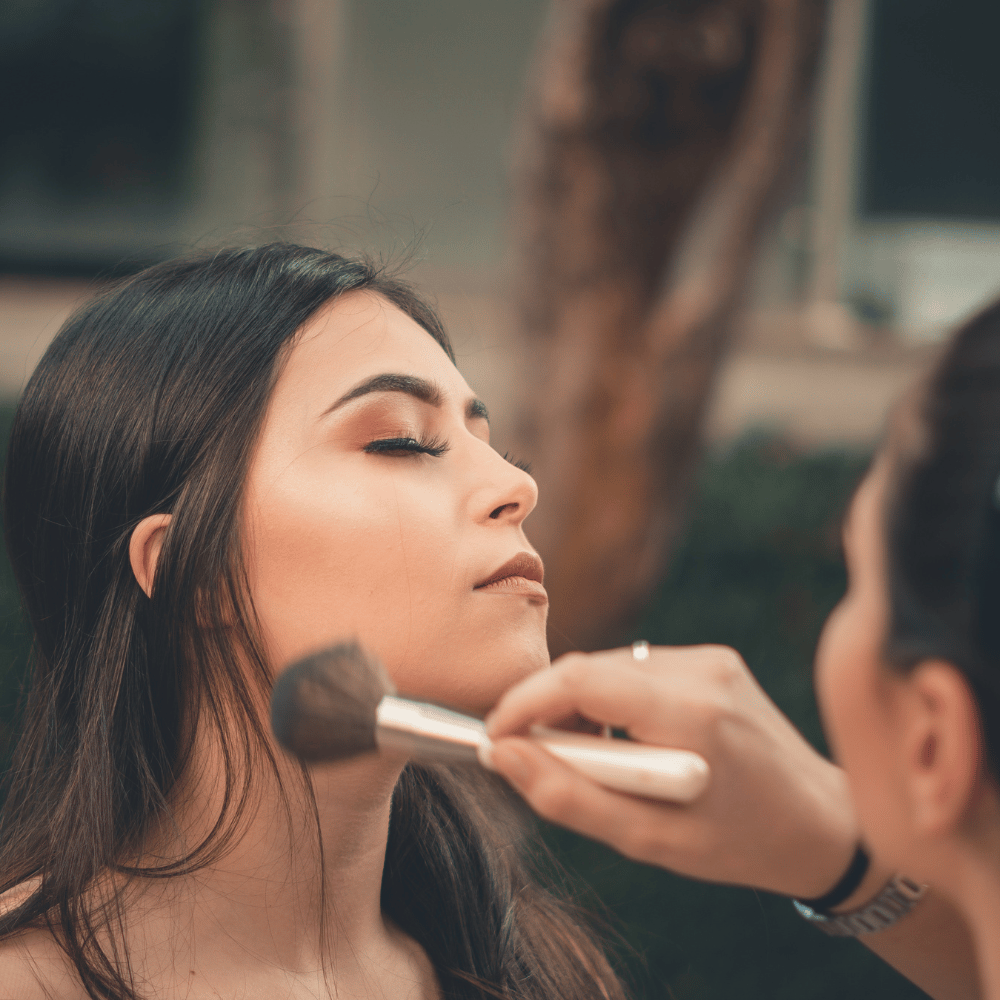 Key FAQs about the Best Drugstore Contour
What is a drugstore contour?
Imagine a magical makeup tool that helps you sculpt, define, and enhance your features without costing a fortune. That's right, we're talking about drugstore contour products – your wallet-friendly secret weapon for achieving a chiseled and snatched look! The best drugstore contour options can be found in your local drugstore or supermarket, offering high-quality results without the fancy price tag. With these affordable gems, you'll be able to carve out those cheekbones, streamline that nose, and accentuate your jawline like a true makeup aficionado. So go on, dive into the realm of drugstore contours, and unleash your inner beauty maven!
How do I choose the best drugstore contour product for my skin tone?
Start by determining your undertone – are you cool, warm, or neutral? Cool tones have pink or blue undertones, warm tones lean towards golden or peachy hues, and neutral tones are a balanced mix of both. Next up, pick a contour shade that's one to two shades darker than your foundation to create that natural, sculpted look. Don't forget to consider the formula: creams and liquids work wonders for normal to dry skin, while powders are a go-to for oily skin types. Now, armed with this knowledge, head to your local drugstore and swatch away! Test different shades and textures until you find the one that makes your heart sing and your cheekbones pop.
Can drugstore contour products deliver the same results as high-end brands?
With the best drugstore contour options out there, you can absolutely achieve stunning, professional-looking results without splurging on luxury brands. The secret lies in finding a product that suits your skin tone and type, as well as mastering the art of application. Sure, high-end brands often come with fancy packaging and prestige, but don't underestimate the power of a well-chosen drugstore gem! So, embrace the adventure and explore the aisles of your local drugstore – you might just discover a contouring treasure that gives those pricey brands a run for their money while keeping your bank account smiling!
How do I apply drugstore contour for the best results?
First, gather your best drugstore contour product, a contour brush or sponge, and a mirror. Now, let the transformation begin!
Prep your canvas: Start with a clean, moisturized face, and apply your favorite foundation and concealer for an even base.
Map your masterpiece: Identify the natural shadows on your face – think cheek hollows, temples, jawline, and the sides of your nose. These are your contouring hotspots!
Sculpt like a pro: Apply your chosen contour product sparingly to these areas, using a brush or sponge. Remember, less is more – you can always build up the intensity later!
Blend, blend, blend: The secret to flawless contouring lies in seamless blending. Use circular motions to diffuse any harsh lines, merging the contour seamlessly with your base makeup.
Add some light: Balance your newly sculpted features with a touch of highlighter on the high points of your face – cheekbones, brow bones, cupid's bow, and the bridge of your nose.
Voilà! With practice and patience, you'll soon be rocking a beautifully contoured look that rivals even the most seasoned makeup artists. Happy contouring, gorgeous!
Are drugstore contour products suitable for sensitive skin?
The best drugstore contour products can indeed cater to your delicate complexion. It's all about finding a formula that's gentle, hypoallergenic, and free from irritants like fragrance and harsh chemicals. Remember, though, that every skin is unique, so what works for one sensitive-skinned individual may not work for another. When hunting for your contouring soulmate, keep an eye out for products specifically labeled as suitable for sensitive skin. Once you've found a promising contender, perform a patch test on a small area of skin to ensure no adverse reactions occur. With a little patience and detective work, you'll soon discover the perfect drugstore contour product that keeps your skin happy and your features fabulously sculpted!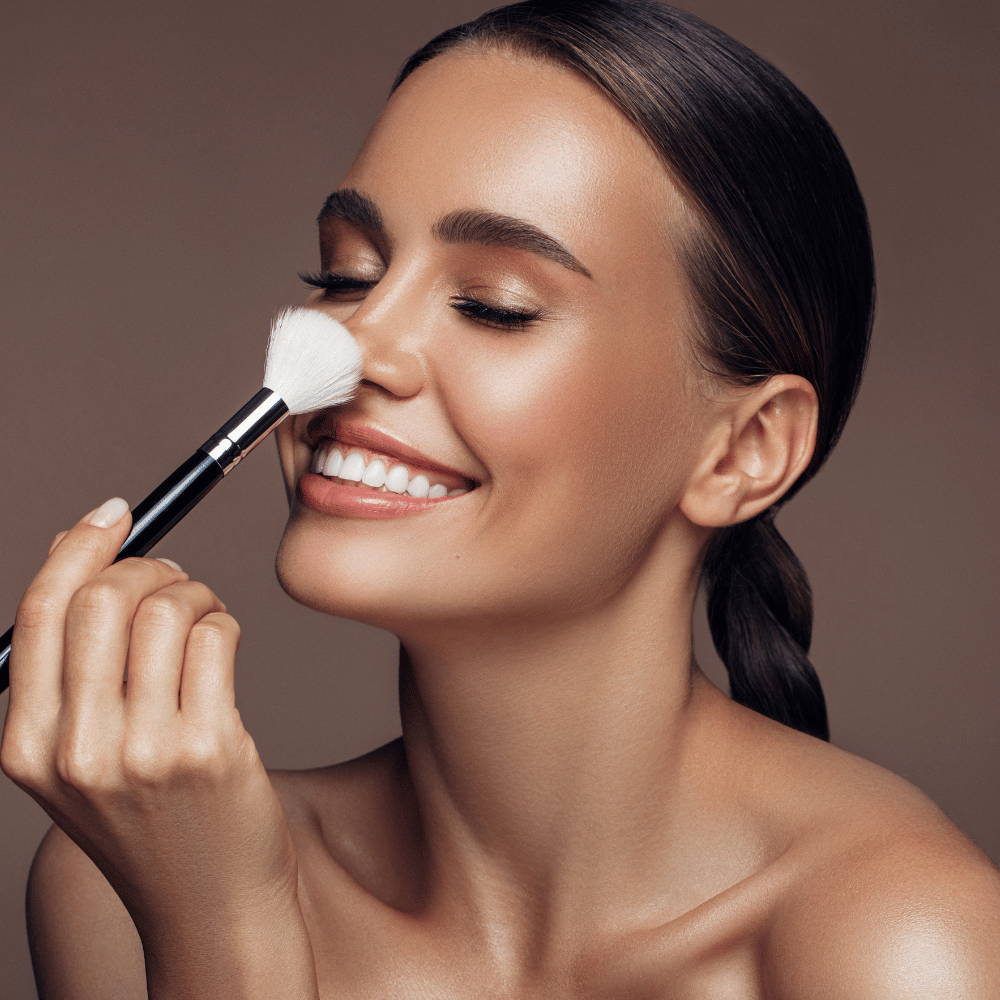 Is concealer waterproof?
You betcha! Most concealers come packed with ingredients like waxes and oils that create a protective fortress on your skin, shielding it from the outside world. Plus, many are designed to be water-resistant, so they'll laugh in the face of moisture and humidity without breaking a sweat (pun intended).
On the prowl for a waterproof or water-resistant concealer? Keep an eye out for products loaded with oil or silicone, like cyclopentasiloxane and dimethicone. These mighty ingredients form an invisible shield on your skin, locking moisture out and keeping your makeup in place all day long. And don't forget to check for an SPF rating of at least 30 – not only will this offer extra protection against those pesky UV rays, but it'll also have you covered under harsh lighting (hello, TV studios!).
So, if you're dreaming of flawless coverage that lasts through workouts, beach days, and everything in between, a waterproof formula is your ticket to the best drugstore contour paradise!
What does concealer do?
This versatile little superhero swoops in to save the day by hiding blemishes, banishing dark circles, camouflaging age spots and freckles, and evening out skin tones. Talk about multi-talented!
Concealers come in all shapes and sizes, from liquids and creams to powdery wonders. Which one's right for you? That depends on your skin type and what you're trying to conceal. Oily skin types usually go for powder concealers, while normal or dry skin types lean towards creamier formulas.
To make your concealer work its magic, it's super important to find a shade that matches your skin tone like a dream. If it's too light or too dark, you'll end up with unflattering patches of color on your face – yikes! Once you've found your perfect match, apply it before foundation using a concealer brush or your trusty fingertips. And for that extra oomph in hiding imperfections, layer it over your foundation and set everything with loose powder when you're done.