Contouring has become a makeup staple, and the search for the perfect drugstore contour product can be a challenge. With countless products and formulas available, finding the best option without breaking the bank can feel overwhelming. Fear not, makeup enthusiasts! This guide will help you navigate the world of drugstore contouring products. Armed with expert knowledge, you'll be able to make informed decisions for that chiseled, sculpted look.
At GarnesGuide.com, we take pride in our commitment to thoroughly researching and analyzing the top products available on the market. Our team of experts takes into account various factors such as quality, effectiveness, affordability, and user feedback to provide you with reliable recommendations. We understand that navigating the world of beauty and skincare can be overwhelming, which is why we strive to make the process easier for you. When it comes to finding the best contour products, we are dedicated to providing you with all the information you need to make an informed decision. Trust us to guide you towards the perfect product that fits your needs and preferences.
Let's get started!
Know Your Skin Type
Understanding your skin type is crucial when selecting the best drugstore contour product. Different skin types require different formulas:
Normal skin: You can use most contour formulas, but opt for one that blends well and lasts all day
Dry skin: Cream or liquid contour products work best for dry skin, as they provide hydration and blend seamlessly. (best concealer for dry skin)
Oily skin: Powder or oil-free cream-to-powder formulas are ideal for controlling shine and keeping your contour in place throughout the day
Combination skin: Depending on your skin's needs, you might need a combination of formulas (e.g., a powder for oily areas and a cream for dry areas)
Sensitive skin: Look for hypoallergenic, fragrance-free contour products with gentle ingredients to minimize the risk of irritation

Choose the Right Formula
There are several types of contour formulas on the market, each with its own set of benefits:
Powder: Easy to blend and suitable for most skin types, powder contour products are ideal for beginners and offer buildable coverage
Cream: Ideal for dry or mature skin, cream contour products provide a smooth, natural finish and blend effortlessly into the skin
Liquid: Versatile and easy to blend, liquid contour products work well for all skin types and can provide a subtle, natural-looking contour
Stick: Convenient and portable, stick contour products offer precise application and are perfect for on-the-go touch-ups
Choose a formula that suits your skin type, coverage needs, and application preferences.
Determine Your Undertones
Selecting the right contour shade is essential for a natural-looking sculpt. Keep these tips in mind when choosing your contour shade:
Cool undertones: If your skin has cool undertones (pink, red, or blue), opt for a contour shade with cool, ashy tones to mimic the look of natural shadows
Warm undertones: If your skin has warm undertones (yellow, peach, or golden), choose a contour shade with warmer, bronze tones to add depth and dimension
Neutral undertones: If your skin has neutral undertones (a mix of warm and cool), you can use either cool or warm contour shades, depending on your desired look.
Select the Right Shade Depth
When choosing a contour shade, consider these guidelines for the most natural result:
Fair skin: Opt for a contour shade that's 1-2 shades darker than your skin tone, with a cool or neutral undertone to avoid looking too orange or muddy
Medium skin: Choose a contour shade that's 2-3 shades darker than your skin tone, with a mix of cool and warm undertones for a balanced look
Deep skin: Select a contour shade that's 3-4 shades darker than your skin tone, with rich, warm undertones to add depth and dimension.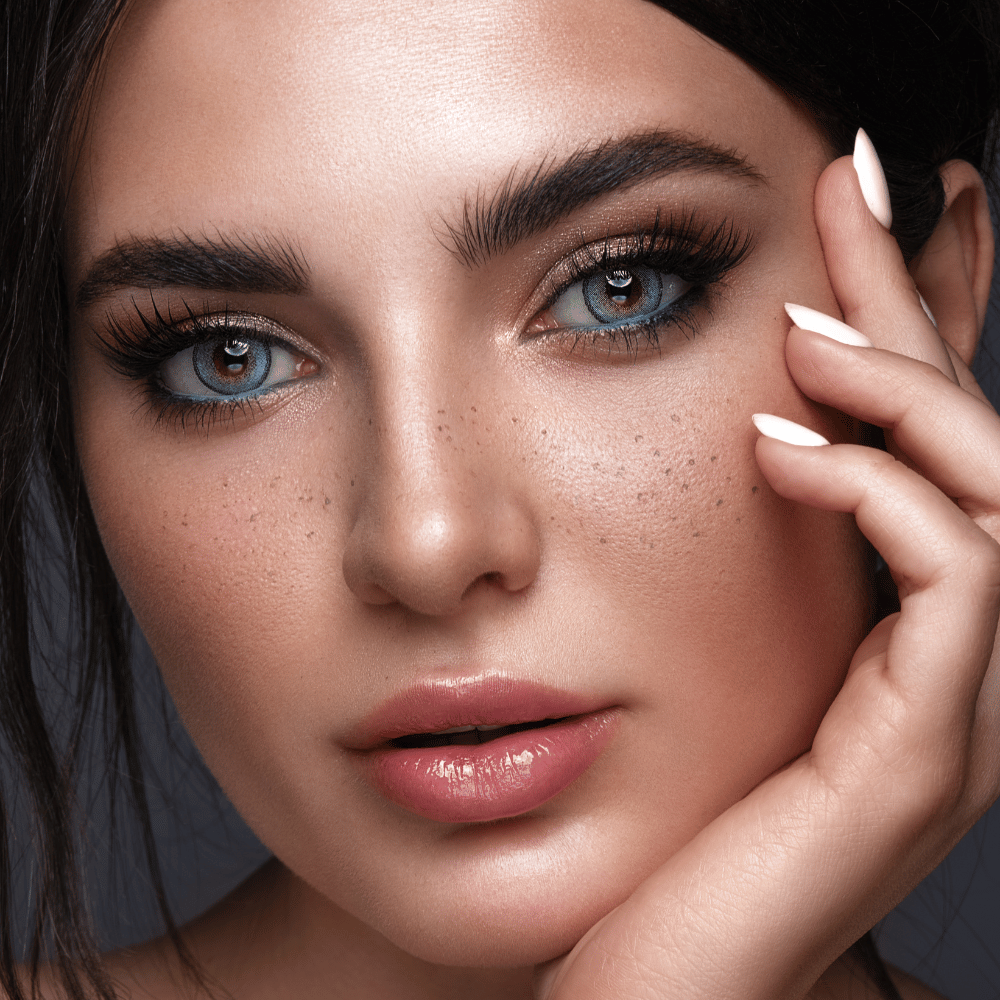 Application Tools
The right application tools are key to achieving a flawless contour:
Powder contour: Use an angled contour brush or a fluffy blending brush for precise application and seamless blending
Cream contour: A dense, angled brush or makeup sponge works best for blending cream products into the skin
Liquid contour: Use a small, flat brush or makeup sponge to apply and blend liquid contour products seamlessly
Stick contour: Apply the product directly onto the skin and blend with a makeup sponge or your fingers for a natural finish

Application Techniques
Follow these steps to achieve a flawless contour:
Start with a clean, prepped canvas: Make sure your skin is cleansed, moisturized, and primed before applying makeup
Apply foundation first: Apply your foundation to create an even base for your contour
Map out your contour areas: Identify the areas of your face that you want to contour, such as the cheekbones, forehead, jawline, and nose Apply the contour product: Using your chosen application tool, apply the contour product to the desired areas, using a light hand and building up the intensity as needed
Blend, blend, blend: Blend the contour product into your skin using gentle, circular motions, making sure there are no harsh lines or visible edges
Set your contour with powder (if needed): If you're using a cream or liquid contour product, lightly dust a translucent setting powder over the contoured areas to lock the product in place and prevent it from creasing or fading throughout the day.
Enhance Your Contour with Highlighting: To take your contouring game to the next level, consider incorporating highlighting into your routine. Highlighting adds light and dimension to your face, making your contour look even more defined and sculpted. Apply a highlighter to the high points of your face, such as the tops of your cheekbones, the bridge of your nose, and the cupid's bow.
Practice Makes Perfect
Contouring is a skill that takes practice to master. Don't be discouraged if your first attempts don't turn out perfect. Keep experimenting with different techniques and products until you find what works best for your face shape and skin type.
Don't Forget to Blend
One of the most important aspects of contouring is blending. No matter which formula you choose, ensure that you blend the product seamlessly into your skin to avoid harsh lines or a muddy appearance.
In Conclusion
Finding the best drugstore contour product doesn't have to be a daunting task. By considering your skin type, choosing the right formula, determining your undertones and shade depth, using the proper tools and techniques, and practicing your application, you'll be well on your way to achieving a beautifully sculpted look.
At GarnesGuide.com, we are dedicated to providing our readers with the most accurate and reliable information to help them make informed decisions when it comes to their beauty routine. Our team of experts spends countless hours researching different products to bring you only the best options available on the market. Our goal is to simplify your search for the perfect product by providing you with comprehensive guides, reviews, and recommendations. Whether you're a beginner or a seasoned pro, we have the resources you need to help you achieve the perfect contour every time. So why waste your time and money on products that may not work for you? Let GarnesGuide.com do the research for you and find the best contour products that are perfect for your needs.
Happy contouring!
Here are some of our favorite brands: Maybelline, Loreal Paris, NYX, Wet n Wild, Smashbox.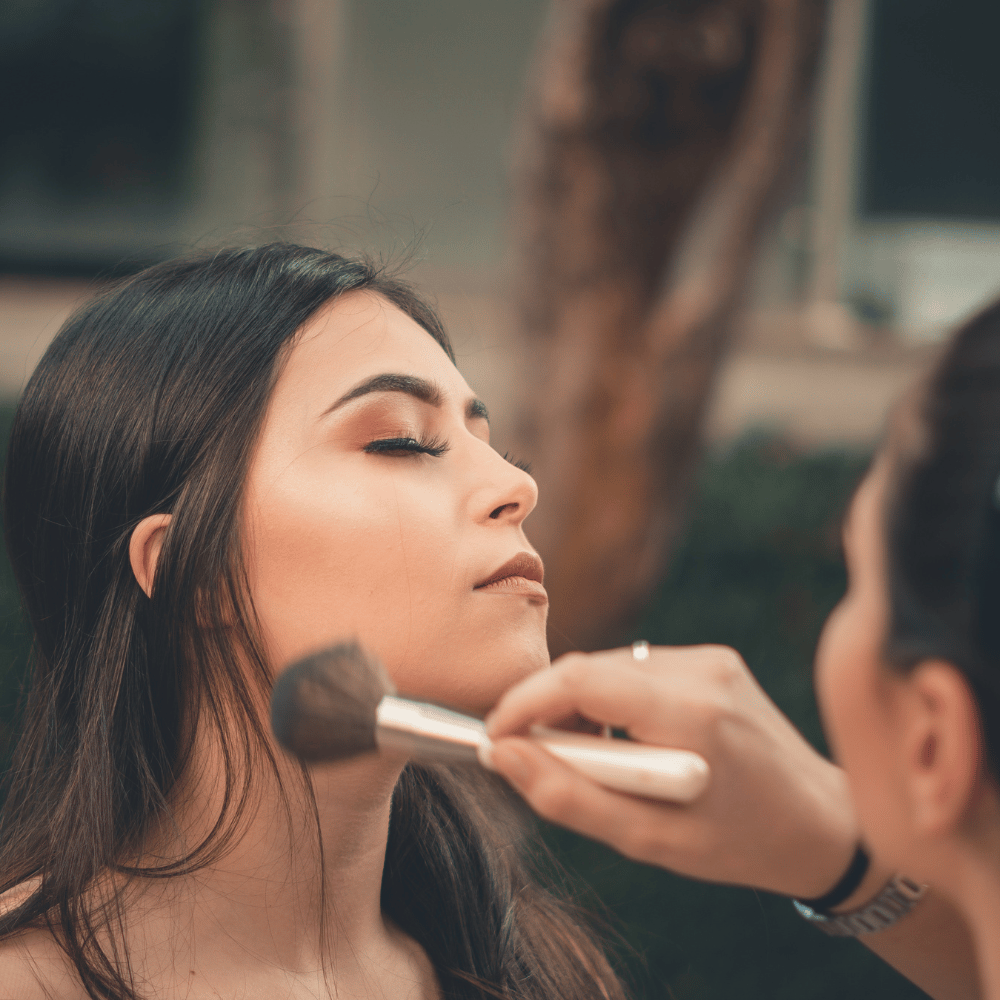 Is concealer waterproof?

Yes, concealer can be considered waterproof in most cases. This is because it typically contains ingredients like waxes and oils which help to create a protective barrier between the skin and the environment. Also, many concealers are designed to be water-resistant, meaning they're capable of withstanding exposure to moisture or humidity without running or smudging.
When shopping for a waterproof or water-resistant concealer, look for products that contain high concentrations of oil or silicone in their formulation such as cyclopentasiloxane and dimethicone. These ingredients form an additional shield over the skin which helps lock moisture out while allowing your makeup to stay put all day. Additionally, you should check that your product has at least an SPF spray sunscreen (Sun Protection Factor) rating of 30 — this will ensure maximum protection against prolonged UV exposure while also providing extra coverage under harsh lighting conditions like TV filming studios.
Ultimately, if you're looking for long-lasting coverage that won't move no matter what activity you do during the day then opting for a waterproof formula is your best bet!

What does concealer do?
Concealer is an incredibly powerful and versatile tool for achieving a beautiful complexion. It is used to hide blemishes, dark circles under the eyes, age spots, freckles, discoloration and uneven skin tones.
Concealers come in a variety of textures ranging from liquid and cream to powder form. The type you choose will depend on what area you are concealing and your skin type - oily skins tend to prefer powder concealers while people with normal or dryer skin tend towards creamier formulas.
To use concealer effectively it's important that the formula matches your skin tone as closely as possible - if it's too light or too dark then it won't blend properly leaving obvious patches of colour on your face. Once you have found the right shade for you, apply before foundation using either a concealer brush or your fingertips. To really hide any visible imperfections use an additional layer where needed over foundation and set with loose powder when finished.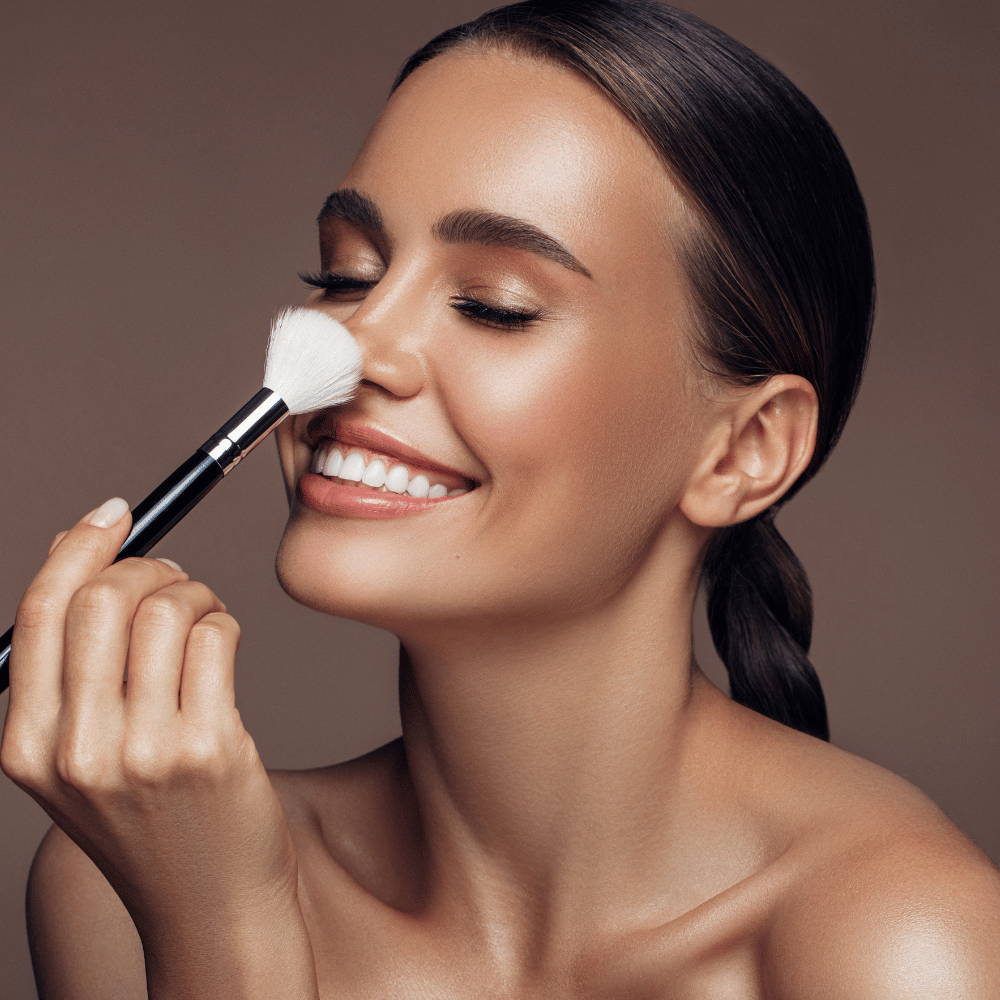 Overall
Concealer can be used to dramatically enhance the look of skin by providing full coverage while still allowing some of the natural beauty shine through underneath; making cause this wonder-product one many ladies across have no doubt grown rely on!
Do you put concealer or foundation on first?

The answer to whether you should apply concealer or foundation first is dependent upon the coverage level you are looking for and the type of product you are using.
If your goal is light to medium coverage, start with a liquid or cream foundation, smoothing it out over your skin in sections. Once finished, use a small amount of concealer on any blemishes that need extra attention. Blend the edges of the concealer into the foundation so that everything looks natural and seamless.
If your goal is heavier coverage or if you're dealing with more severe discoloration, begin by applying an opaque concealer directly onto any spots you want covered up (like dark circles). Then lightly lay down some full-coverage cream foundation to even out skin tone and blend in those areas where there's too much contrast between skin tones due to discoloration.
Finally, if what you're looking for is something longer-lasting like a powder formula with mattifying properties, apply it right after blending in liquid/cream products so that your makeup stays put all day long!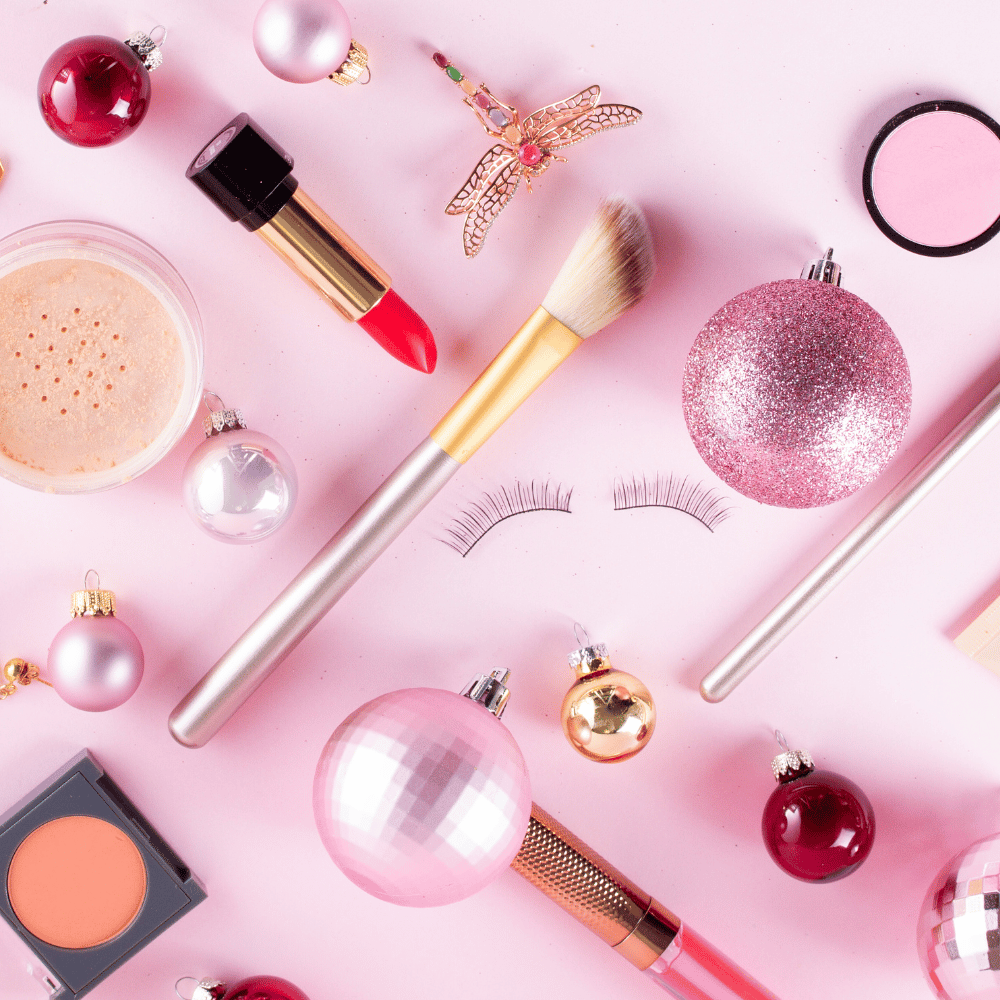 How to choose concealer shade?
Finding the right concealer shade can seem like a daunting task. However, there are some key strategies you can use to make sure you find the perfect color for your skin tone and complexion.
First and foremost, it's important to consider your unique skin tone when selecting a concealer. You don't want your chosen shade to be too light or too dark – aim for something that is just one or two shades darker than your natural skin color. If you have yellow undertones in your skin, look for warmer tones such as yellow-beige; if you have pink undertones, opt for more pink-based hues; and if you have neutral undertones, reach for a true ivory shade of concealer.
Another factor to consider is the consistency of the product – creamier formulas tend to provide more coverage with fewer strokes than their powder counterparts. Depending on how much coverage you need and where exactly you're applying it (e.g., eyes vs cheeks), this will help guide which type of formula works best for you.
Finally, always test out concealers on multiple areas before purchasing by swatching them on different parts of your face in natural lighting so that they blend correctly onto your skin without looking obvious or cakey–the goal should be camouflage! And using professional makeup artist suggested products isn't necessary but they could certainly give great advice on finding quality shades meant specifically designed with all complexions in mind!