Whether for a casual outing or a special occasion, mens stacked bracelets are a stylish addition to your attire that can genuinely make a statement. These versatile accessories can provide an edge to any outfit; however, with so many options available in the market, it can be challenging to choose the right one. If you are looking for the best mens stacked bracelets but unsure where to start, don't worry – we have covered you with this helpful guide. Here are some tips that can assist you in choosing the perfect mens stacked bracelets.
Define Your Style
The most crucial aspect of choosing the right men's stacked bracelets is clearly understanding your preferred style. Ask yourself what clothing you usually wear; do you prefer a more classic and formal style or something casual and laidback? Once you determine your style, choosing a bracelet that complements your overall look will be easier. For example, you could opt for plain and elegant bracelets for a formal style or braided, multi-colored ones for a more relaxed look.
Material Matters
The material of a stacked bracelet is another important consideration. You will find various materials like leather, beads, metal, and strings. Leather stacked bracelets give a more rustic vibe and can add a dash of earthiness to your ensemble. Alternatively, modern and contemporary metal bracelets provide an industrial or edgy look. Beads and string bracelets are more laidback, generally complementing a casual and relaxed setting. Choose a material that matches your style and is comfortable to wear.
Consider the Right Fit
Finding the perfect fit for your stacked bracelets is crucial; a too loose or tight bracelet will not be comfortable to wear, mainly for an extended period. If you're buying stacked bracelets online, be sure to measure your wrist size or take the average size of the wrist. You may also want to ensure the bracelet's closure system is solid and will not come undone easily.
Mix and Match
If you're feeling adventurous, why not mix and match your stacked bracelets? You could try experimenting with different textures, colors, and stacked bracelet styles to create a unique look that complements your overall attire. However, be cautious when mix-matching – pulling off a balanced look takes skill. Wear a mix of one or two leather bracelets with metal or wooden bracelets to get an outstanding look.
Know your Occasion
Lastly, it's essential to consider the occasion or event you will attend before selecting a stacked bracelet. Different kinds of events warrant different types of stacked bracelets. For example, a formal event requires something elegant and simple, while a casual day out would be ideal for a relaxed and laid-back bracelet. Choose bracelets that suit the occasion appropriately, rather than wearing the same bracelets to every occasion.
Choosing the perfect stacked bracelet requires attention to detail and an eye for style. Remember to consider your preferred style, materials, the right fit, mix-and-match tendencies, and the event when choosing your stacked bracelets. A well-chosen stacked bracelet will undoubtedly add a sense of style and class to your outfit. With our helpful guide, selecting the suitable bracelet for any event has never been easier.
Looking for the perfect accessory to elevate your everyday style? We have scoured the vast landscape of men's fashion to bring you the most stunning stacked bracelets on the market. Our careful research has ensured that each piece is stylish but also durable and versatile, making them the perfect addition to any outfit. Whether you're looking for a bold statement piece or a more subtle accent, we guarantee you'll find your new favorite men's stacked bracelet in our collection. So what are you waiting for? Click the link, and let's get started!
What materials are commonly used in men's stacked bracelets?
Men's stacked bracelets are a creative canvas, often crafted from diverse materials. You'll find options in genuine leather, which imparts a rugged and masculine allure, while metals like stainless steel or silver offer durability and a touch of elegance. Natural stones such as onyx or tiger's eye add character and can carry symbolic meaning. Beads and paracord are popular choices, introducing texture and versatility. Besides, you might encounter bracelets made from wood, fabric, or even unique, unconventional materials. The wide array of materials enables you to curate a stack that resonates with your style and preferences.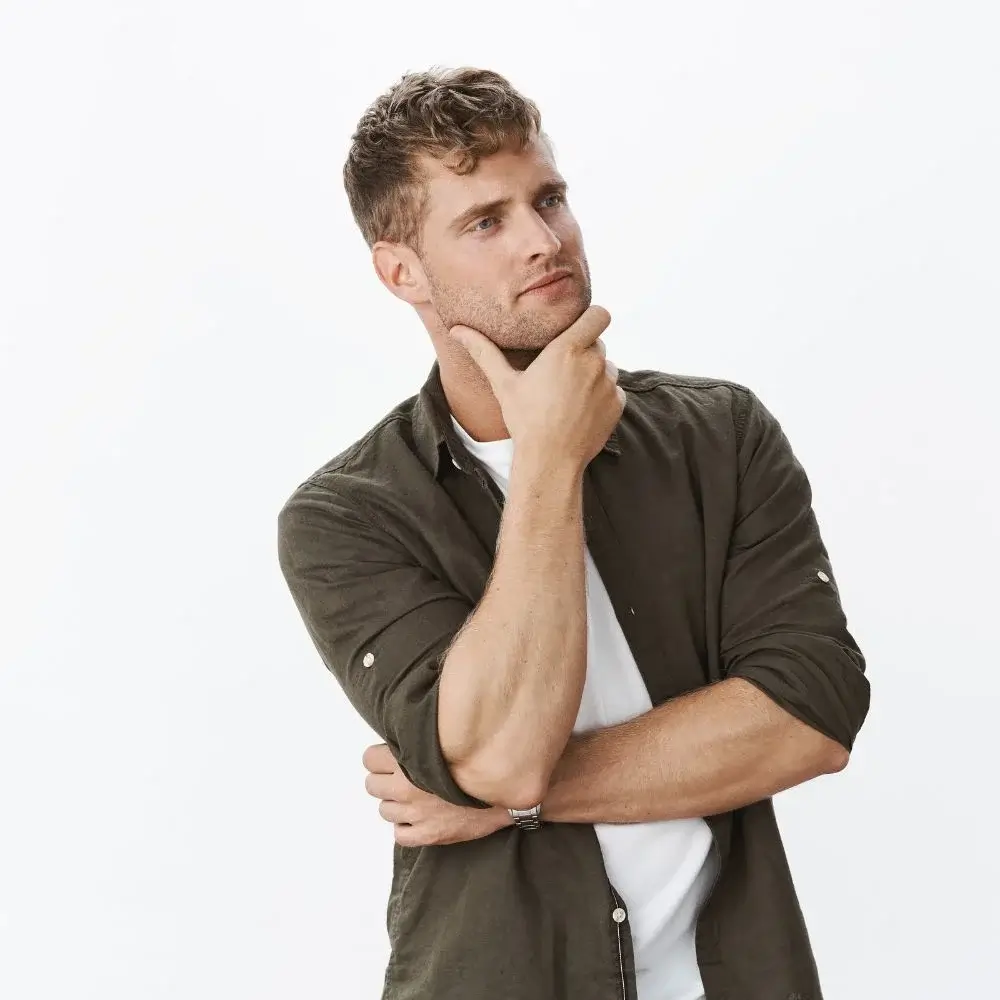 What is the history of stacked bracelets as a fashion accessory for men?
The history of stacked bracelets as a fashion accessory for men traces its roots across diverse cultures and epochs. While wearing bracelets has been prevalent among men for centuries, the modern trend of stacking bracelets gained significant traction in the early 2010s. This trend drew inspiration from tribal and bohemian styles, and over time, it evolved into a mainstream fashion statement. Today, stacked bracelets symbolize a harmonious blend of self-expression and masculinity.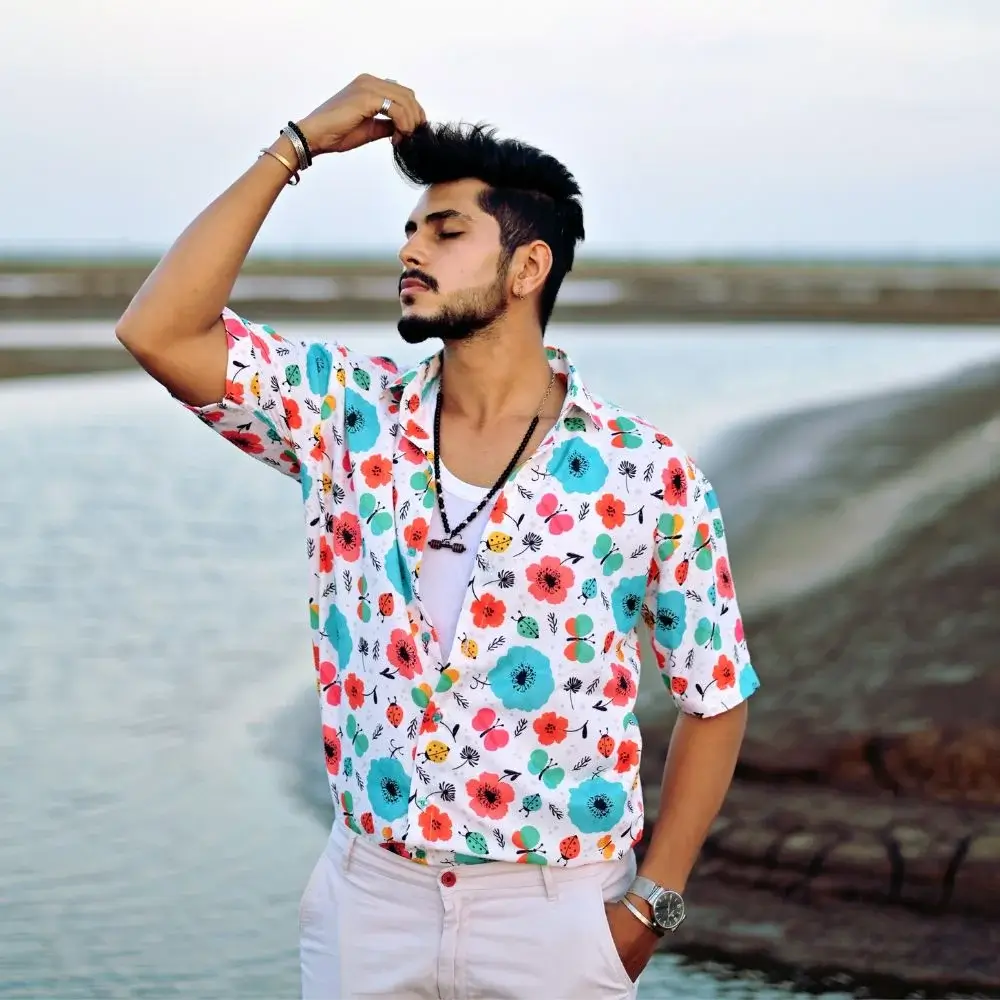 What occasions are suitable for wearing stacked bracelets?
Stacked bracelets offer remarkable versatility, making them suitable for various occasions. They enhance your daily casual attire, infusing personality into your everyday look. Moreover, they can be your trusted companions during vibrant festivals, amplifying the festive spirit. For beach vacations, stacked bracelets complement the laid-back ambiance, exuding a relaxed and carefree vibe. Besides, you can incorporate them into semi-formal gatherings, provided you select bracelets that harmonize with your outfit's level of formality.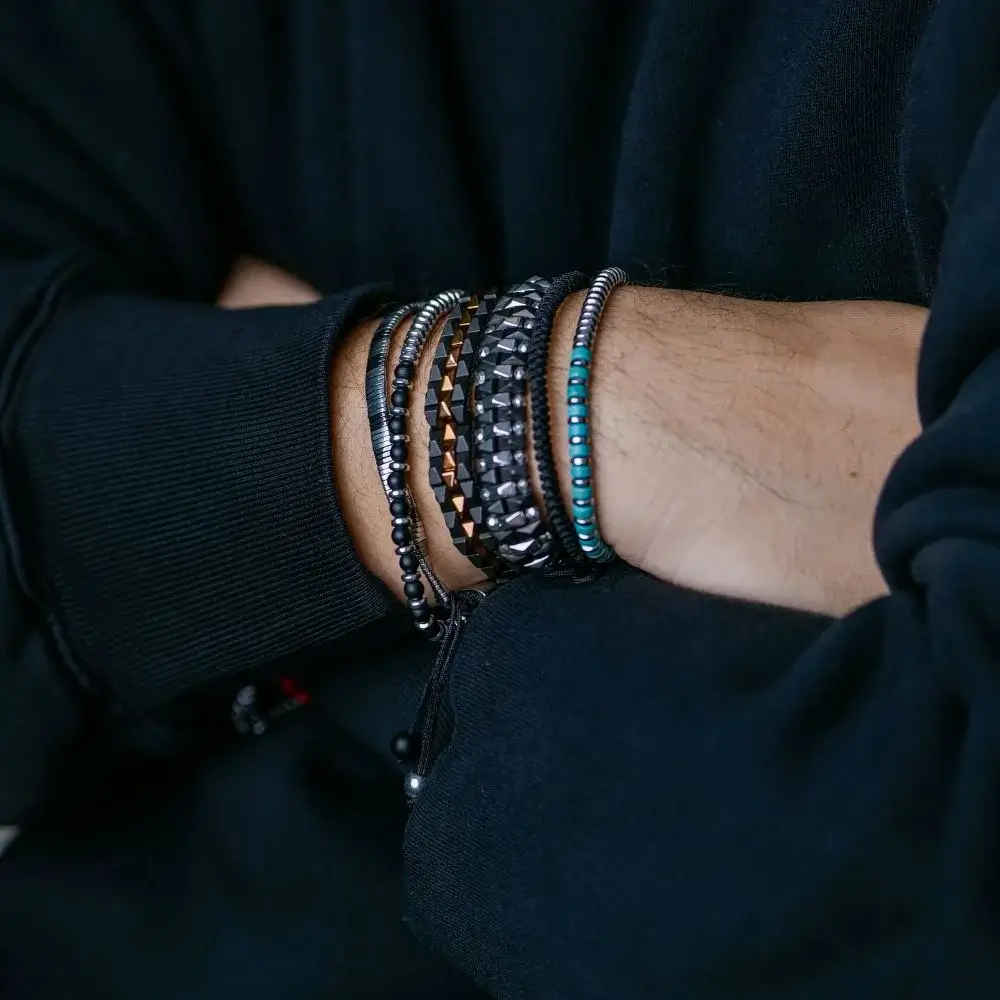 How do I determine the correct number of bracelets to stack on my wrist?
Determining the ideal number of bracelets to stack on your wrist is an art that blends personal preference with aesthetic balance. As a general guideline, stacking 3-5 bracelets often achieves a harmonious and visually pleasing look. However, personal style plays a significant role, so feel free to experiment with different combinations to find what suits your wrist size and complements your overall style best. Ensuring that the bracelets feel tight enough when worn together is essential. Striking this balance ensures both comfort and a polished appearance.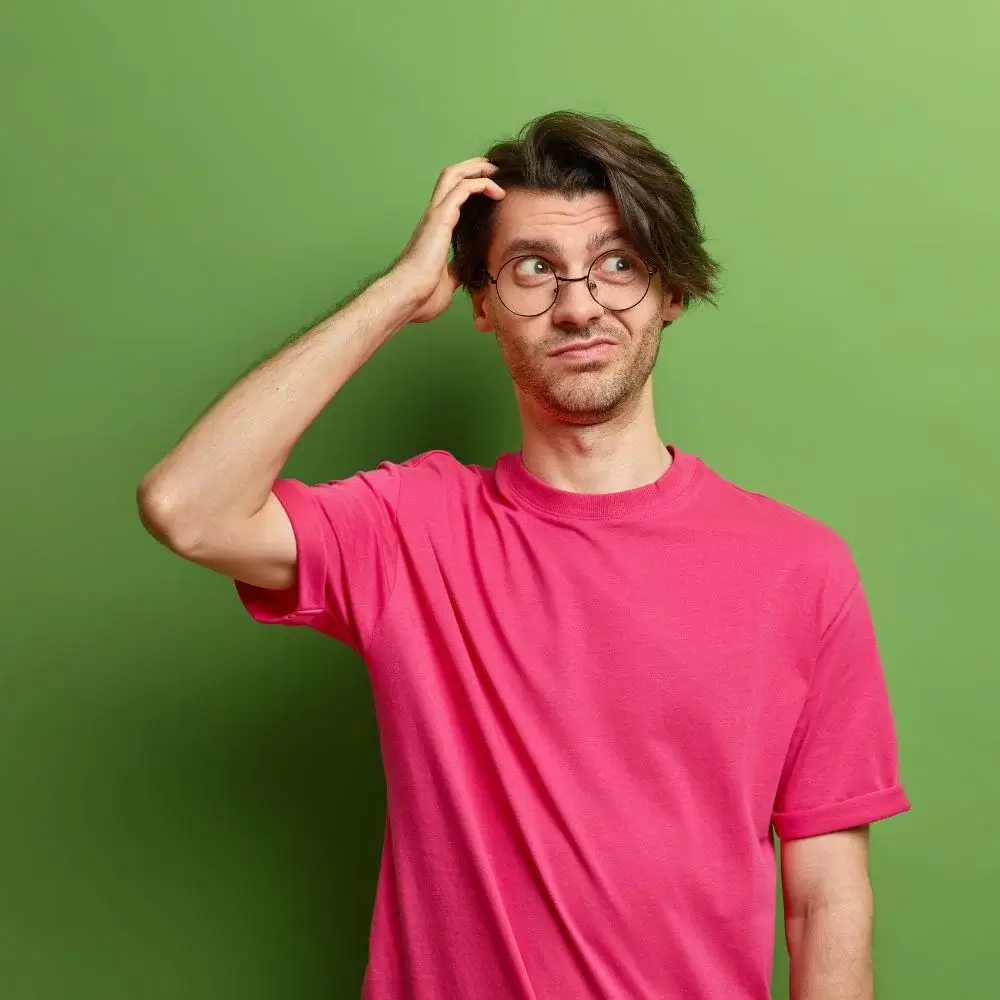 How do I measure my wrist to select the appropriate bracelet size?
Accurate wrist measurement is pivotal in selecting the appropriate bracelet size, ensuring a comfortable and snug fit. Use a flexible measuring tape or a piece of string to measure your wrist. Gently wrap it around your wrist, just above the wrist bone, without pulling too tight. Take the measurement and then add approximately 1/2 to 1 inch (1.27 to 2.54 cm) to this measurement. This extra allowance accounts for comfort and ease of movement, guaranteeing that your stacked bracelets sit comfortably on your wrist without feeling constricting. This tailored approach ensures a personalized and comfortable fit for your bracelet stack.
Should I match my stacked bracelets with other jewelry like rings or necklaces?
Coordinating your stacked bracelets with other jewelry pieces, such as rings or necklaces, can elevate your overall style and create a polished look. When contemplating coordination, consider matching materials or colors. For instance, if you're wearing a bracelet with silver accents, opt for a silver ring or necklace to harmonize the ensemble. However, it's crucial to exercise restraint to avoid overloading your look with accessories. Subtle coordination enhances your overall style without appearing excessive or flashy. This allows your stacked bracelets to take center stage as a standout feature without overwhelming your ensemble.