If you're like us, then you know the importance of friendship jewelry. From friendship bracelets to necklaces, there's something in precious metals and unique designs that symbolizes your bond with someone close to your heart. And now, earrings are the latest trend in friendship jewelry. In this post, we'll be your beauty editor guide to choosing the right pair of friendship earrings.
Consider your outfits:
When choosing the right pair of friendship earrings, you need to think about your wardrobe. If you're someone who loves to dress up for formal events, then a pair of drop earrings can never go wrong. From ruby gems to pearls, these earrings are perfect for adding some extra sparkle and glamour to your outfit.
Decide on the type of metal:
The type of metal you choose is essential. Gold, silver, or platinum would be appropriate for a timeless look, while rose gold and copper add an edgy feel. Get inspired by your friend's style and pick the metal that suits both of you. Whether it's a traditional or modern approach, you'll end up with an eye-catching and elegant pair of earrings.
Don't forget the size:
The size of your earring choice is something that requires careful consideration. If your friend wears large statement pieces, then you might want to match them by going for something bold, like big hoops. On the other hand, if your friend prefers small studs, then you might want to opt for clean and minimalistic designs that can be paired with any outfit.
Personalize it!
Personalization is a significant aspect of friendship earrings. You can add initials, birthstones, or other symbols that hold significance for both of you. This not only makes the earrings unique but also adds a personal touch and shows that you put effort into the gift. It's the perfect way to show your love and friendship.
Think about the occasion:
Lastly, you want to keep the occasion in mind. If you're looking for a birthday gift, then we'd recommend birthstone earrings. But if you're looking for a graduation gift, then classic pearl or diamond studs are an excellent choice. Always think about the event and then pick the appropriate earrings to make it a memorable one.
Choosing the right pair of friendship earrings shouldn't be a daunting task. With our beauty editor guide, you can easily pick a unique and personalized pair that will speak volumes about your friendship. Remember to consider outfits, metal, size, personalization, and occasion while making your final decision. Whether you're looking for formal, minimalistic, or statement earrings, choosing the right pair will always make a lasting impression and show how much you value your friendship.
As beauty editors, we know the importance of finding the perfect accessory to enhance any outfit. That's why we spent hours researching and reviewing different friendship earrings to find the ones that stand out from the rest. With our expertise, we've discovered the Friendship Earrings that will take your accessorizing game to the next level. These earrings are simply breathtaking and will add a touch of sophistication and glamour to any look. Don't miss out on the opportunity to elevate your personal style with these stunning Friendship Earrings. Just click the link and discover your new favorite pair!
What are the benefits of wearing Friendship Earrings?
If you're looking for a unique and meaningful way to celebrate your friendship with someone special, friendship earrings might be the thing. These earrings come in sets of two, with one earring for you and one for your friend, and often feature designs that symbolize friendship, like hearts, infinity symbols, or interlocking shapes. By wearing friendship earrings, you can keep your connection with your friend close at hand and start conversations with others who admire your stylish and sentimental accessory. Plus, they make great gifts for birthdays, holidays, or just because.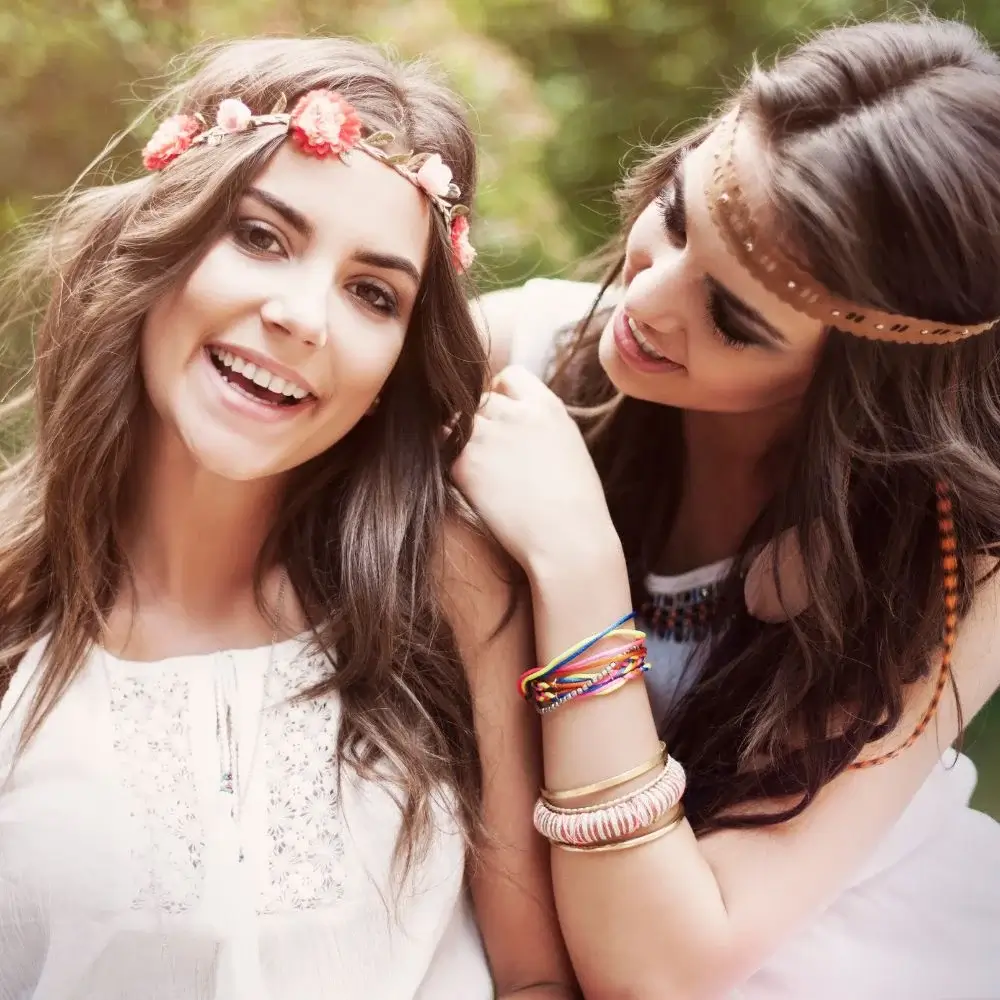 How do you care for Friendship Earrings?
In today's world, friendship earrings have become a popular way to celebrate the special bond between two friends. These beautiful and sentimental jewelry pieces require proper care to last a lifetime. To keep your friendship earrings looking their best, store them in a clean, dry place when they're not worn. Avoid exposing them to harsh chemicals like perfumes and hair products that can damage the metal or stones. Regularly clean them with a soft cloth or jewelry cleaning solution to maintain shine. By following these simple care tips, your friendship earrings will continue to symbolize your friendship for years.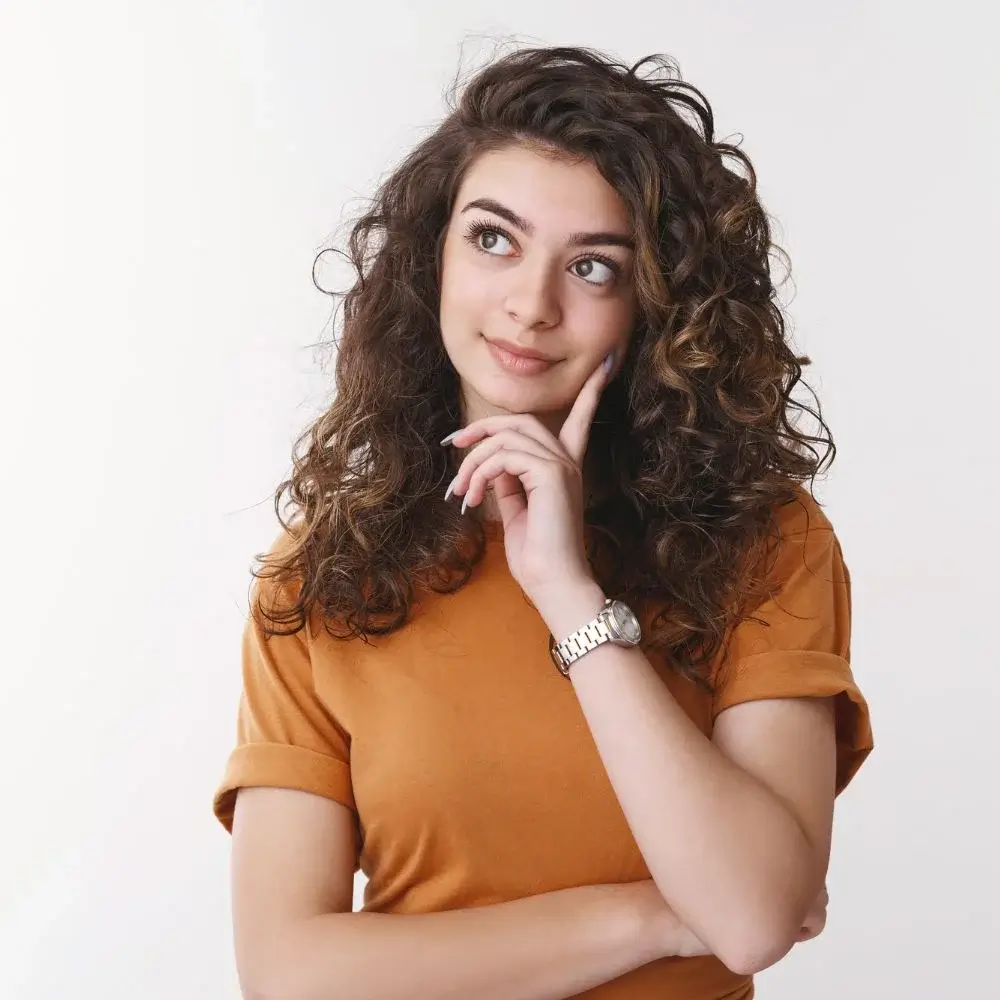 How do you wear Friendship Earrings?
Friendship earrings have become a popular fashion accessory for expressing the deep connection between friends. These earrings come in various designs, including matching halves of a shape or letter, interlocking hearts, or initials. To wear friendship earrings, the process is simple. Just insert the earring post into your earlobe and secure the backing. However, to add a more meaningful touch, you could coordinate with your friend to wear the matching earring or give a set to symbolize your friendship. Whether you wear them alone or with your best friend, friendship earrings make a stylish and sentimental addition to any jewelry collection.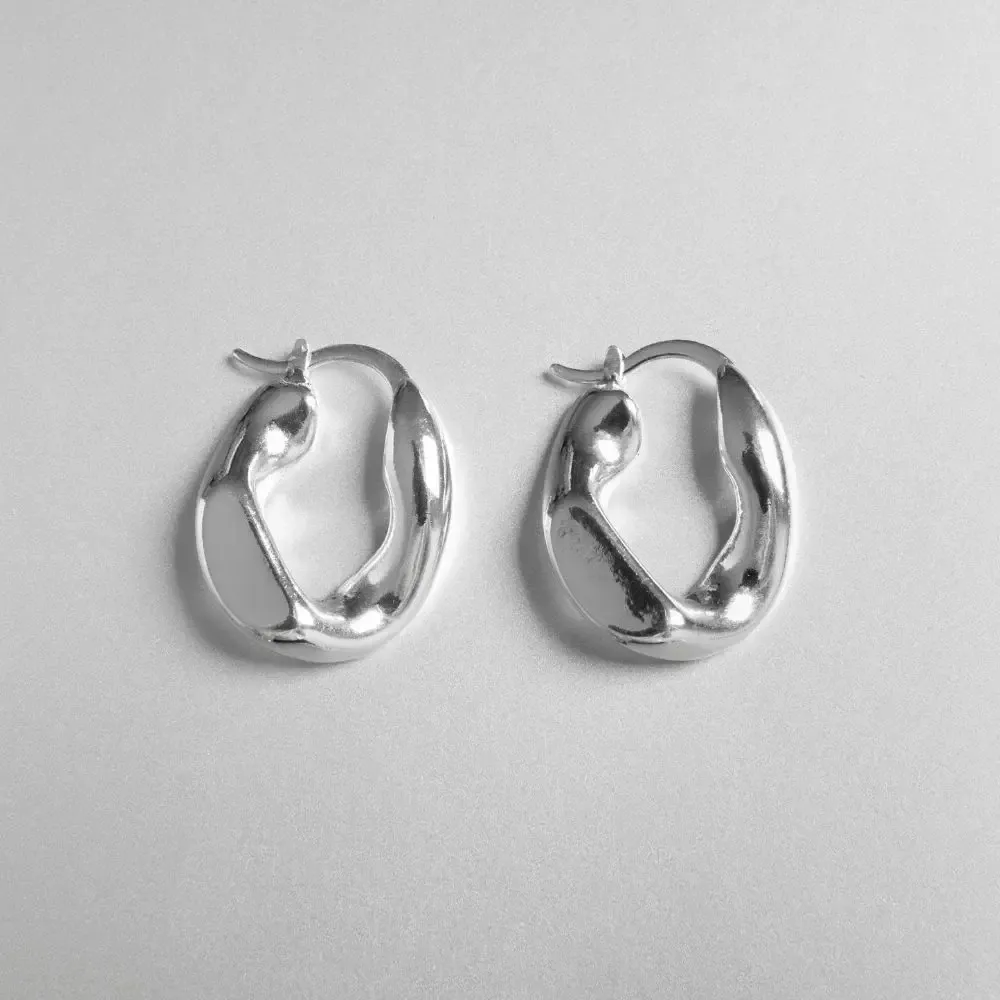 How long do Friendship Earrings last?
If you're considering purchasing friendship earrings, it's essential to understand how long they are likely to last. While the lifespan of these earrings can vary based on factors such as material quality and care, they can be cherished keepsakes for many years with proper attention.
To ensure the longevity of your friendship earrings, it's best to avoid wearing them while swimming, showering, or participating in activities that may expose them to moisture or sweat. When not in use, store them in a dry and safe place, such as a jewelry box or pouch, to prevent damage or scratches.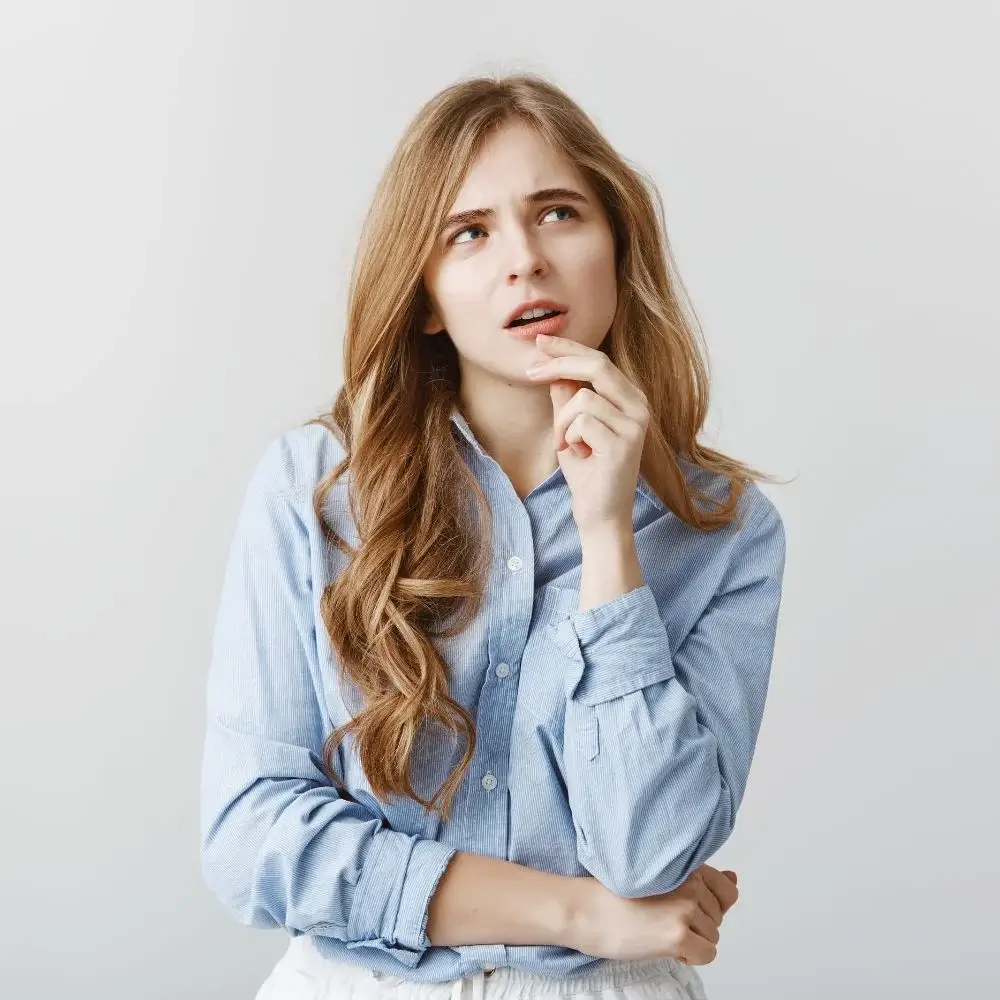 Do Friendship Earrings come with a warranty?
Friendship earrings are a unique way to commemorate and honor the adhesive between two friends. However, it's essential to consider the warranty offered when purchasing these earrings. A warranty can provide peace of mind by protecting against defects or damage to the earrings. Each company has its policies, so it's a good idea to inquire about the warranty before purchasing. Read the terms and conditions carefully to understand the coverage provided fully. With a warranty in place, you can cherish your friendship earrings and the special connection they represent for years to come.
What is the return policy for Friendship Earrings?
If you are unsatisfied with your earrings, you can return them within 30 days of purchase for a full refund. To qualify for a refund, the earrings must be in their original condition, unworn, and with the tags attached. Please contact their friendly customer service team to initiate the return process. Their team will guide you through the return process and answer any questions you may have. At Friendship Earrings, they take pride in providing high-quality products and exceptional customer service. They want you to be happy with your purchase and are here to help if needed.