Contouring is undoubtedly one of the most popular beauty trends of the last decade. From the red carpet to selfies, contoured makeup has become the go-to look for many women. Unfortunately, achieving a flawless contoured look isn't always easy. Using the right brush is one of the most crucial aspects of a perfect contour. With countless brushes available in the market, choosing the right one can feel daunting. That's why we've compiled this comprehensive guide on choosing the right contour brush.
Consider the Brush Bristles
The bristles are the most critical aspect of a brush, and choosing the right type of bristles for your contouring needs is crucial. Synthetic bristles are the best option for cream or liquid products because they don't soak up the products and provide a smooth application. On the other hand, natural bristle brushes are perfect for powder products. They are soft and fluffy, and they blend powder products effortlessly.
Look at the Brush Shape
Another crucial aspect to consider when choosing a contour brush is the brush shape. You can choose from flat, angled, fan, or tapered brushes. Flat brushes are perfect for creating sharp contour lines, while angled brushes are great for blending and creating a more natural look. Fan brushes are ideal for subtle highlight blending, while tapered brushes work great for small targeted areas.
Price Range
When choosing the right contour brush, it's essential to consider your budget. Contour brushes can range from a few dollars to hundreds of dollars. Expensive brushes often offer better quality and precision, but you can always find affordable options that work just as well. Therefore, decide on your budget, research extensively, and choose wisely that suits your needs.
Handle Length
The handle length matters a lot when it comes to contour brushes. Handles with long lengths are perfect for precise application, while shorter handles work great for blending and creating a more natural look. Therefore, choose a handle that's comfortable to hold and use, making your application process comfortable and efficient.
Reviews and Recommendations
Most importantly, before choosing a contour brush, make sure to read reviews online. Reviews from other customers are beneficial because they give insight into the performance and functionality of the brush. Besides reviews, check for recommendations from professionals or beauty bloggers you trust. They often provide helpful guidance in your search for the perfect contour brush.
Choosing the right contour brush can significantly affect the outcome of your contouring efforts. Whether you are a beginner or a professional, following the tips above can help you make the right choice. Remember to consider the brush bristles, shape, price, and handle length, and always read reviews and recommendations before making your final decision. With the right contour brush that suits your needs, you'll be able to achieve the perfect contoured look every time.
As beauty lovers, we know how hard it can be to find the best contour brush. That's why we turned to the experts - beauty editors - to help us find the best one. After diligent research and reveiwing, we've found the ultimate contour brush to help you achieve your dream cheekbones. Say goodbye to streaky lines and uneven application because, with our top pick, blending has never been more effortless. Whether you're a contouring expert or just starting, this brush will quickly become a staple in your makeup routine. So click that link and get ready to fall in love with your new favorite beauty tool!
What are the key features to look for in a contour brush?
When choosing a contour brush, several key features should be considered:
Look for a brush with densely packed bristles to ensure precise and controlled application of contour products. The bristles should be soft yet firm to blend the product seamlessly without leaving harsh lines.
A brush with a tapered or angled shape is beneficial as it allows for more precise sculpting and blending. A good contour brush should also have a comfortable handle with a secure grip for steady application.
Consider the brush's durability and ease of cleaning for long-term use.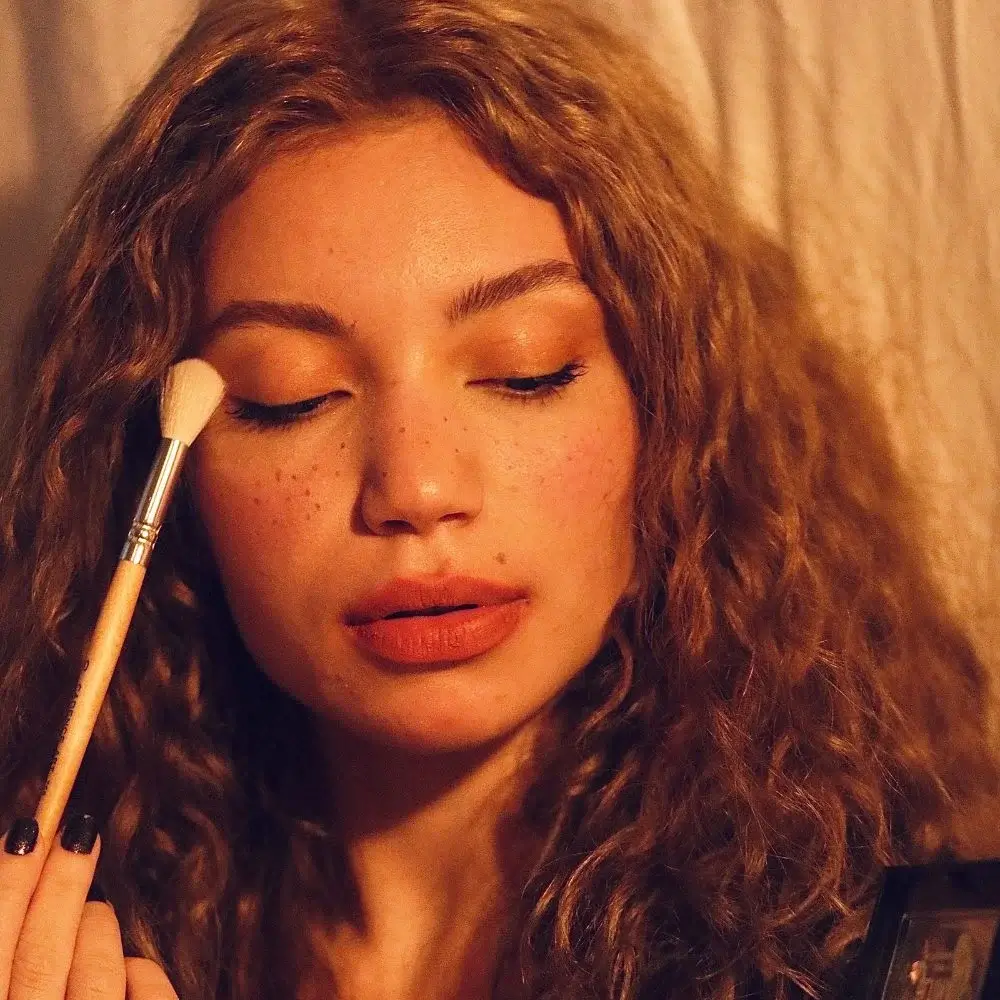 What types of bristles are commonly used in contour brushes?
Contour brushes commonly utilize two types of bristles: synthetic and natural. Synthetic bristles, often made from nylon or taklon, are known for their durability and versatility. They are ideal for cream or liquid contour products as they don't absorb the excess and provide a smooth application. Natural bristles, typically sourced from animal hair like goat or squirrel, are more suitable for powder contour products. They offer excellent blending capabilities and a softer touch. Choosing dense and tightly packed bristles to achieve a precise and controlled contour application is essential.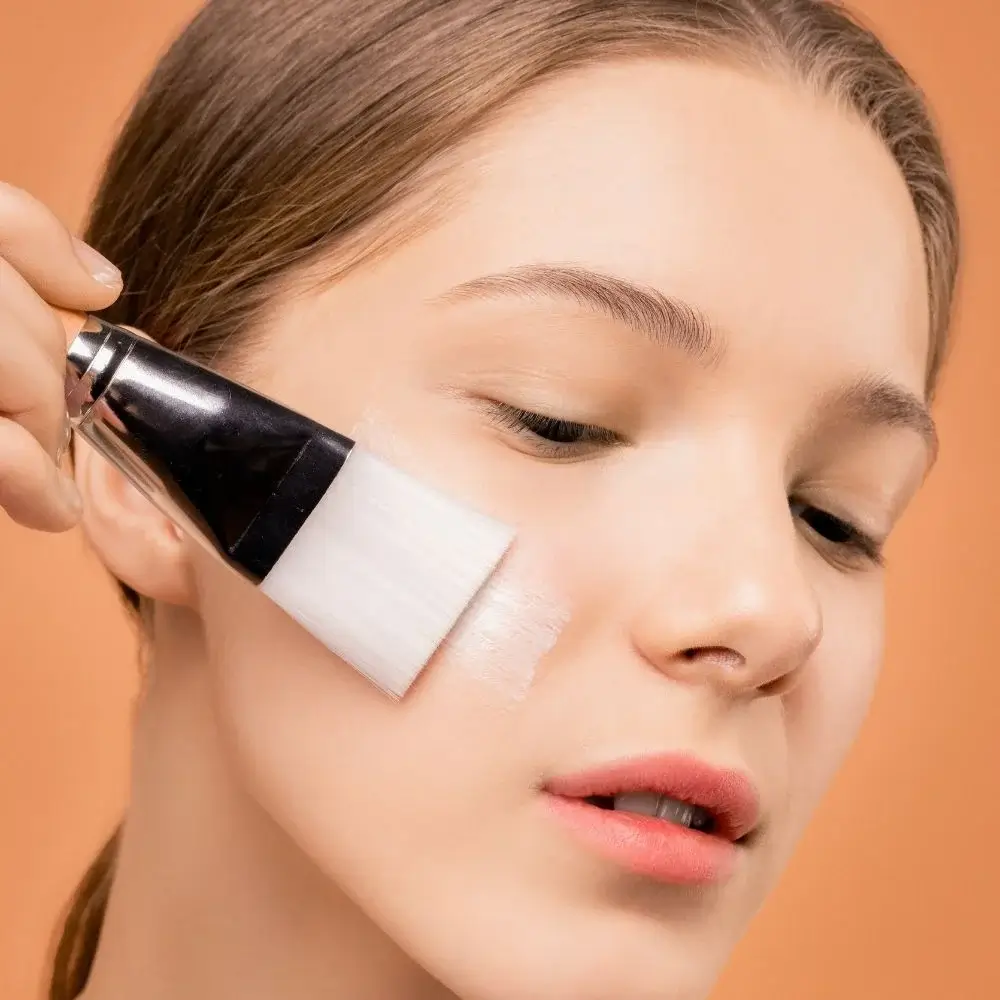 What is the ideal size and shape for a contour brush?
A contour brush's ideal size and shape depend on personal preference and the desired contouring effect. Generally, a contour brush with a medium-sized head provides a good balance between precision and coverage. Look for a brush with a tapered or angled shape, as it allows for more controlled application and seamless blending. The bristle length should be proportional to the brush head size, ensuring optimal product pickup and distribution. Remember that the contour brush should fit comfortably in your hand and feel balanced for easy maneuvering and precise sculpting.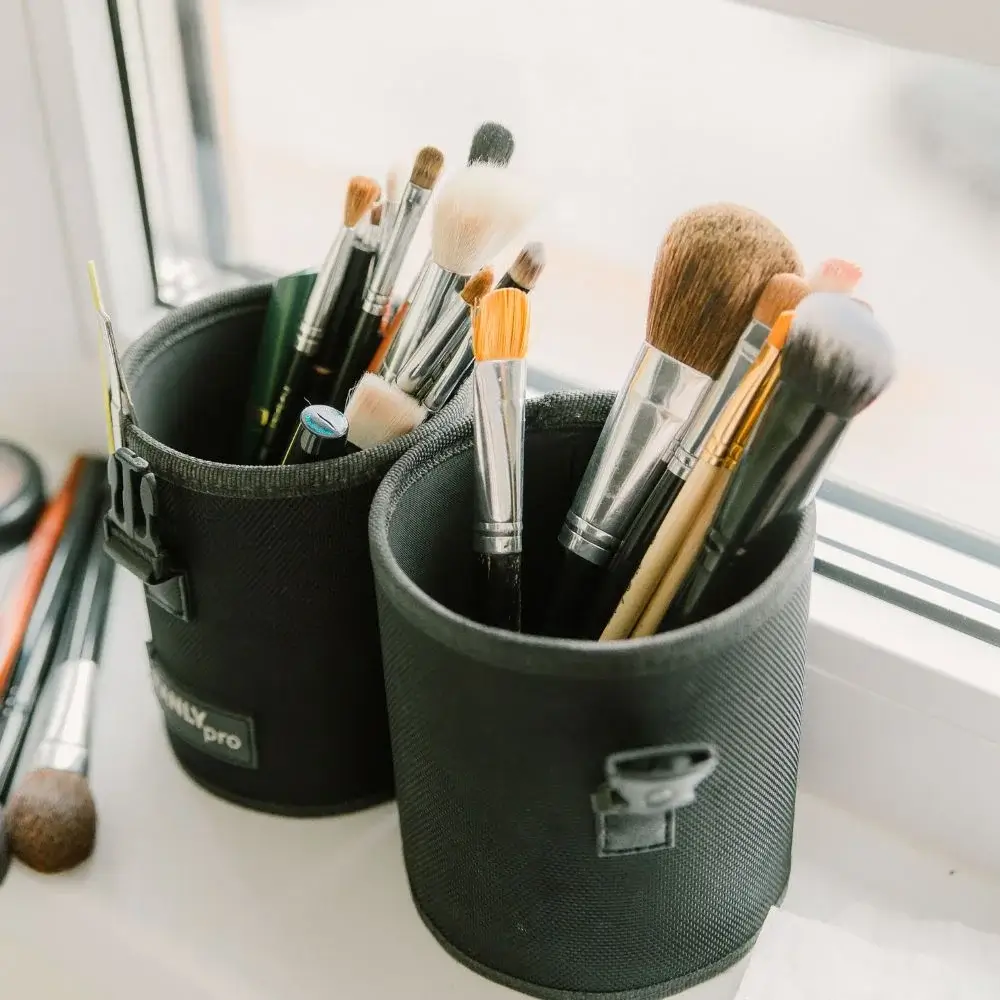 How do I properly hold a contour brush for precise application?
To achieve precise application with a contour brush, it's essential to hold it correctly. Grasp the brush handle between your thumb and middle finger, ensuring a secure grip while balancing the brush. Rest your index finger gently on the brush's ferrule for added stability and control. When applying contour product, use light pressure and start with the minimal product on the brush. Build the intensity gradually, focusing on the areas where you want to create shadows or definitions. Maintain a light touch and blend the product using gentle sweeping or circular motions for a seamless finish.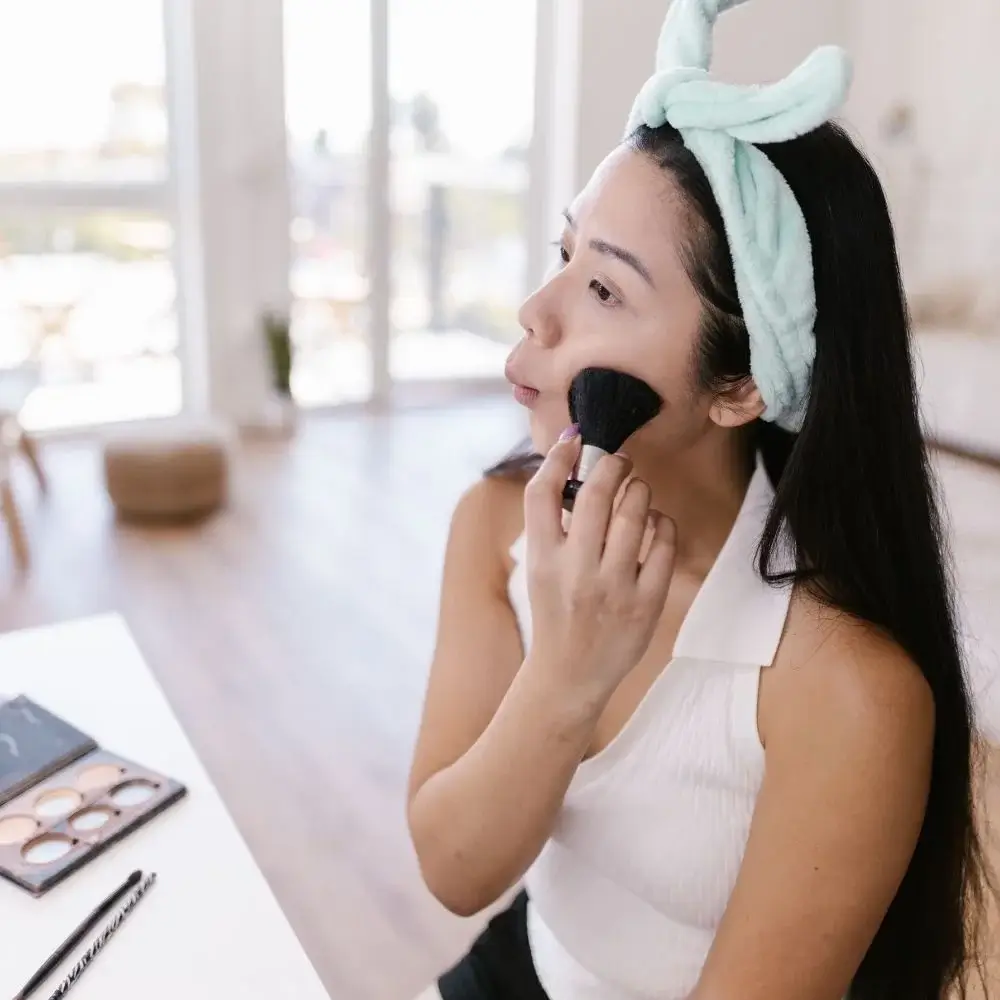 How do I determine the correct shade of contour product for my skin tone?
Finding the correct shade of contour product for your skin tone is essential for a natural-looking result. The general rule is to choose a contour shade that is slightly darker than your natural skin tone. If you have fair skin, opt for a cool-toned contour shade, such as taupe or light brown. Choose a neutral to warm-toned contour shade for medium skin tones, like a medium brown. Darker skin tones like rich browns or dark chocolates can go for deeper shades. Remember to swatch and reviewthe shade on your jawline to ensure it blends seamlessly with your skin.
Should I use the same contour brush for cream and powder products?
While it's possible to use the same contour brush for both cream and powder products, it's recommended to have separate brushes for each type. Cream contour products require a brush with synthetic bristles, as they won't absorb the product and will provide a smooth application. These brushes are typically denser and more firm. On the other hand, powder contour products work best with brushes that have natural bristles. The softer, more flexible bristles will allow for better blending and diffusion of the powder. Using dedicated brushes for each type ensures optimal performance and prevents cross-contamination of product textures.