Many look forward to heading to the beach and pool as summer approaches. And there's nothing quite like a classic white swimsuit to make a statement in the sand. If you're on the hunt for the perfect white bikini or one-piece, then it's essential to consider a few key factors to ensure that you feel confident and stylish. This blog post will guide you through choosing the right white swimsuit for your body type and style.
Determine Your Body Type
When it comes to finding the perfect swimsuit, it's essential to consider your body type. Whether you have an hourglass shape, a pear-shaped figure, or athletic curves, certain swimsuit styles will flatter your body more than others. For example, consider a high-waisted bikini or a one-piece with strategic cutouts if you have a curvy figure. A halter top or bandeau style can add curves to your figure if you're more athletic.
Consider Your Skin Tone
Your skin tone is another essential factor to consider when choosing a white swimsuit. While white looks great on all skin tones, different shades of white flatter different complexion types. Ivory or cream may be more suitable for those with warmer skin tones, while bright white looks great on cooler skin tones. Furthermore, consider how a swimsuit will complement your tan or lack thereof. A white swimsuit will make your skin appear more tan, which can be a benefit.
Look for High-Quality Material
When it comes to a white swimsuit, choosing a high-quality material that isn't see-through is essential. Cheap and thin material may be prone to tear or show too much skin. Although higher quality swimsuits may cost a bit more, they are more durable and likely to last longer, making it worth the investment.
Find a Style that Suits Your Personality
Your swimsuit is an extension of your style and personality, so finally, make sure to choose a style that accurately reflects you. Whether you're into classic and retro styles or modern and chic, hundreds of styles are available to suit your needs. You can choose a simple white bikini or one-piece with fun details like ruffles, cutouts, or crisscrossing straps.
Accessorize with the Right Accessories
Finally, accessorizing your swimsuit can make all the difference in completing your beach or poolside look. Add statement jewelry like a layered necklace or a pair of quality sunglasses to complement your swimsuit. Don't forget to bring a beach cover-up, a sun hat, and a tote bag to hold your essentials.
Choosing the perfect white swimsuit may seem daunting at first, but it's essential to remember that there is no one-size-fits-all approach. With the tips we have discussed in this blog post, you'll be sure to find a stylish, comfortable, and flattering white swimsuit that will make you feel confident and ready to hit the beach or pool. So embrace your beach vibes this summer and find your perfect white swimsuit.
You've researched and are convinced that a white swimsuit is the way to go. Congratulations on taking the plunge! But where to find the perfect one? There, you'll find an array of beautiful white swimsuits to choose from, all in one convenient place. Whether you're looking for something classic and straightforward or something with a bit more flair, you will find your new favorite swimsuit. With so many options to choose from, you might even want to snag a few! Treat yourself to something special this season and confidently dive into your stunning new white swimsuit.
What is a white swimsuit typically made of?
A white swimsuit is typically constructed from a blend of materials designed to provide comfort and durability. Typical fabrics used include nylon, spandex, and polyester. These materials offer stretch and flexibility for ease of movement while maintaining their shape and structural integrity in various water environments. Many quality white swimsuits also feature other lining or inner layers to prevent transparency, ensuring your confidence while enjoying the water. Some manufacturers incorporate UV-protective fabrics into their designs, maintaining the swimsuit's integrity and offering protection from the sun's harmful rays.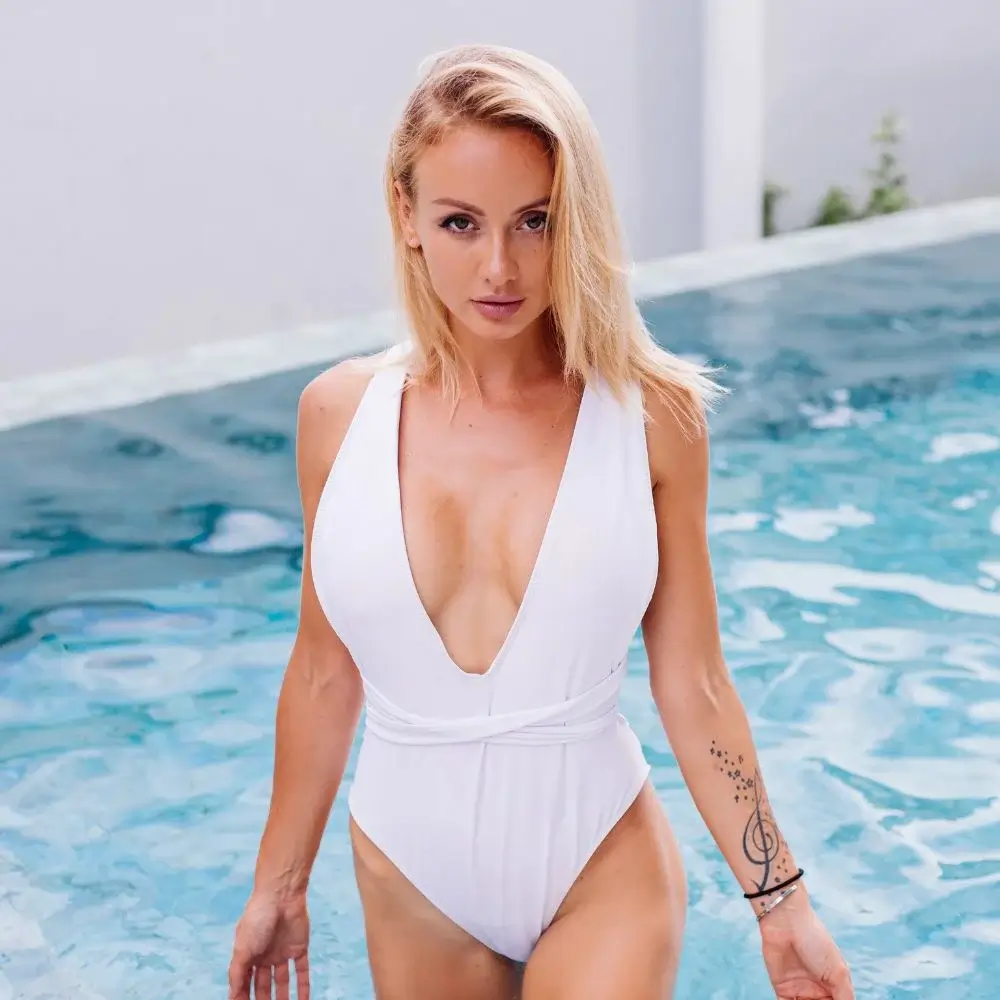 What should I consider when choosing a white swimsuit for my body type?
Several factors come into play when selecting a white swimsuit that complements your body type. For curvier figures, look for styles incorporating ruching or strategic cutouts to create a flattering silhouette while providing ample coverage and support. If you have a leaner frame, consider high-cut bottoms and tops with embellishments or detailing to add dimension and create the illusion of curves. Halter necklines can enhance the appearance of the bust, while wide straps offer other support and comfort.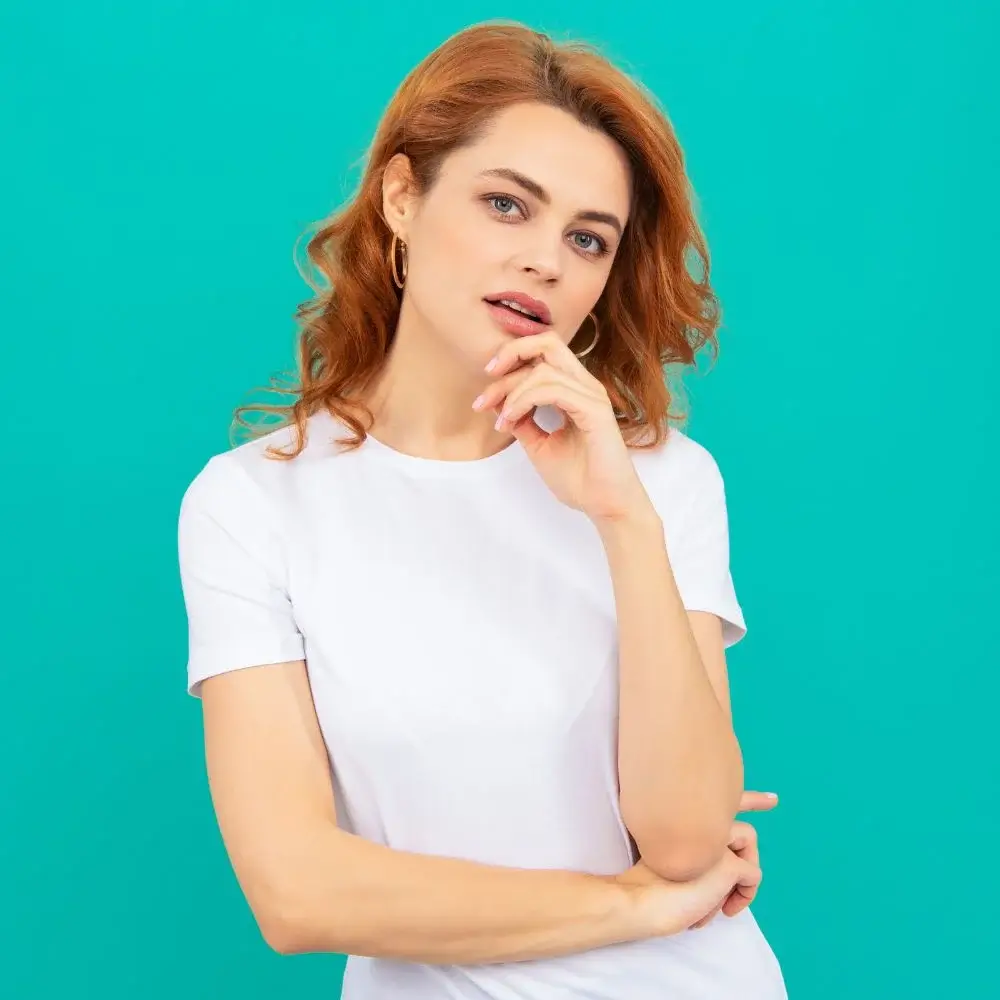 What are the advantages of wearing a white swimsuit?
Wearing a white swimsuit offers several distinct advantages, making it popular among beachgoers and pool enthusiasts. Firstly, white exudes a timeless and elegant aesthetic that complements a wide range of skin tones. White swimsuits provide a clean and fresh look, particularly appealing in a beach or poolside setting. They also have the practical advantage of reflecting sunlight, helping to keep you more relaxed and comfortable in the sun's heat. White is a versatile color, allowing you to mix and match with various cover-ups, accessories, and beachwear to create different looks for different occasions.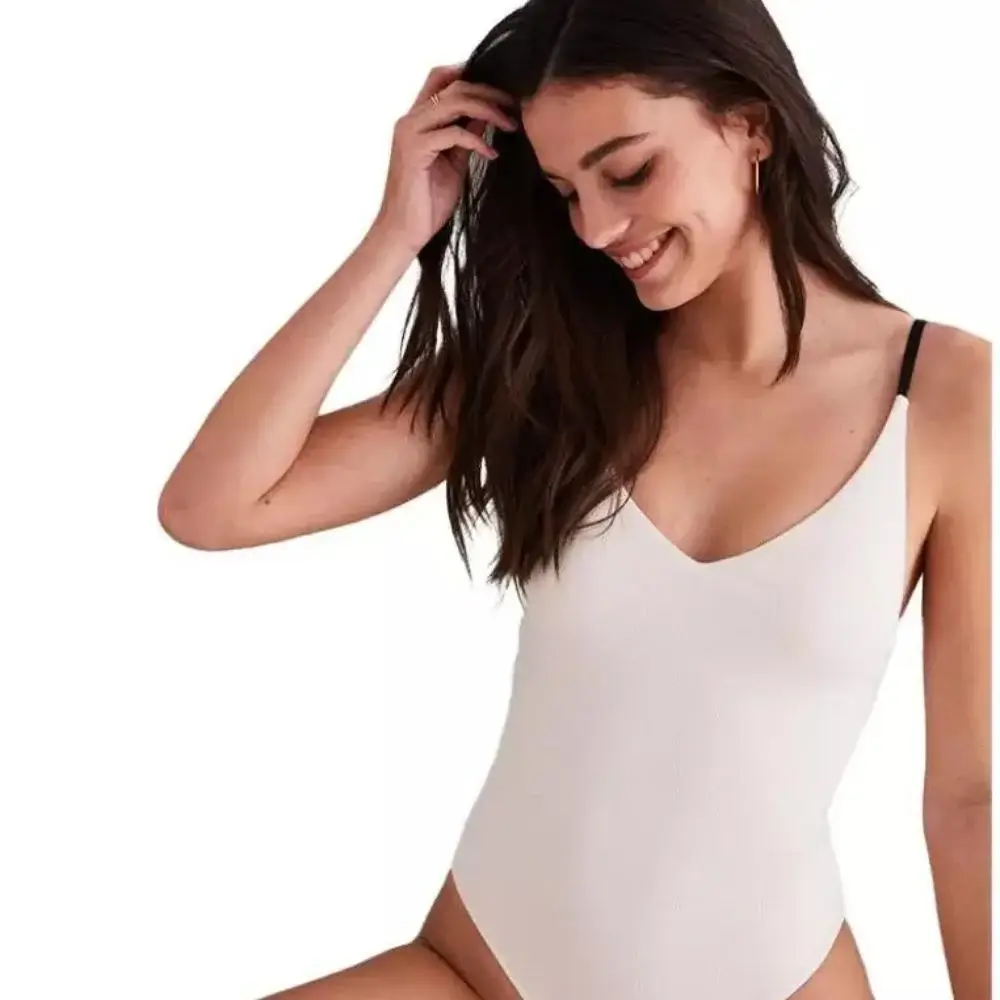 How should I care for and clean a white swimsuit to prevent yellowing?
Caring for and cleaning a white swimsuit properly is essential to maintain its pristine appearance and prevent yellowing over time. To start, it's crucial to rinse your swimsuit with cold water immediately after use to remove any residual chlorine or saltwater, which can cause discoloration. Hand washing your white swimsuit using a mild detergent or a gentle soap is highly recommended, as machine washing can be harsh on the delicate fabric. When washing, avoid any vigorous wringing or twisting of the fabric, which can lead to stretching or distortion. Instead, gently squeeze out excess water and pat it dry with a clean towel.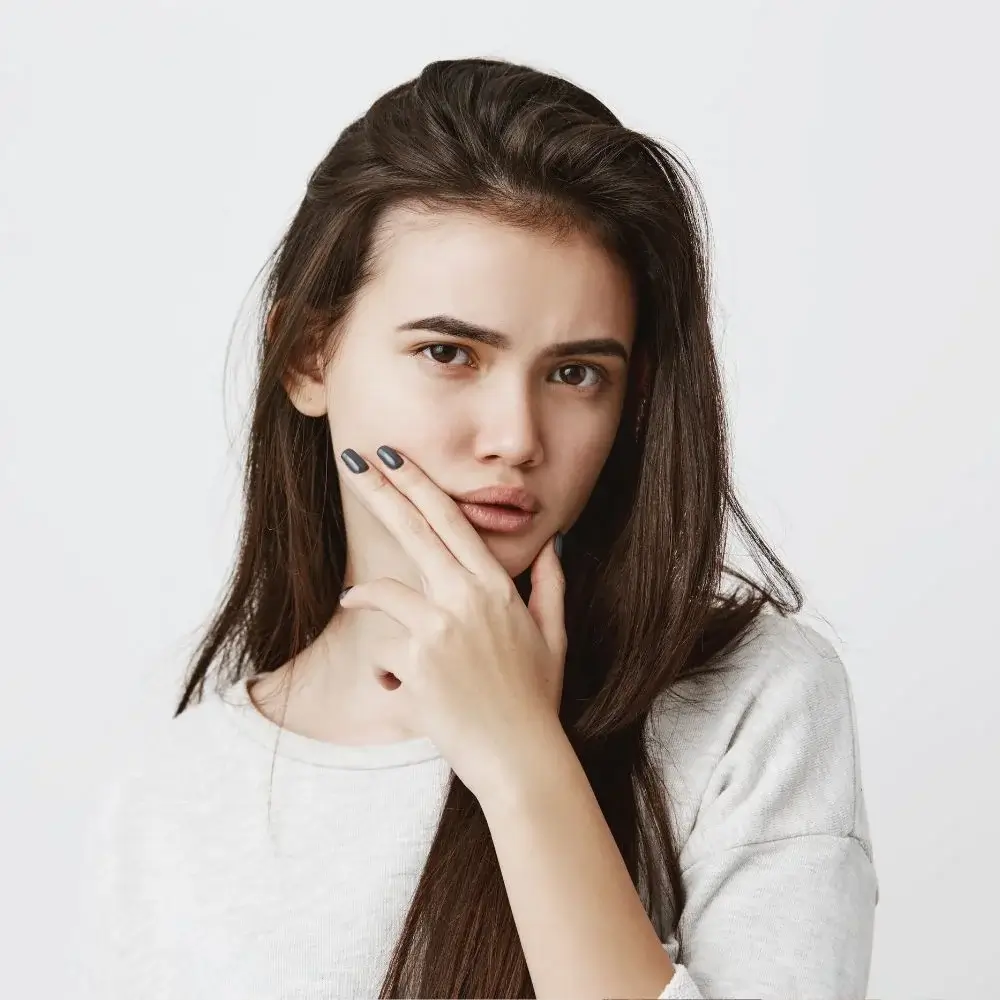 How can I style a white swimsuit for a casual beach day?
Styling a white swimsuit for a casual beach day can be effortless and chic. Start by pairing your white swimsuit with a comfortable and stylish pair of denim shorts, creating a laid-back yet fashionable look—layer with a lightweight kimono or a flowy beach cover-up for added flair and versatility. Accessorize with a wide-brimmed hat to protect yourself from the sun and oversized sunglasses for a touch of glamour. Incorporating boho-inspired jewelry, such as layered necklaces or bracelets, can further enhance your beachy ensemble. Complete the look with comfortable flip-flops or espadrilles that allow you to walk easily on the sand.
Should I always wear sunscreen when wearing a white swimsuit?
Sunscreen is a non-negotiable when wearing a white swimsuit or any swimwear. While it's true that white reflects some sunlight, it doesn't provide sufficient UV protection on its own. Sunscreen is a must to shield your skin from the harmful effects of UV rays. To ensure adequate protection, applying a broad-spectrum sunscreen with an SPF of at least 30 to all exposed areas of your skin, even when wearing a white swimsuit, is recommended. Regular reapplication is essential, especially after swimming or sweating, to maintain consistent protection throughout your time in the sun.