Oily skin is a common concern among women that can lead to breakouts and blemishes. To counteract this issue, there are countless skincare products and makeup options available. However, not all of them work as well for oily skin types. One makeup product that's been receiving a lot of attention recently is a powder foundation. But how does it work for oily skin? In this blog post, we'll explore why powder foundation is a great choice for those with oily skin.
Powder Foundation Absorbs Oil
If you have oily skin, you're probably used to seeing your makeup melt off within hours of application. The good news is, the powder foundation is incredibly absorbent and can help control excess oil production. The powdery texture soaks up any excess oil from your skin, leaving behind a matte finish that lasts all day. Powder foundation is also great for touch-ups throughout the day, as it won't clog your pores or create additional oil production.
Powder Foundation Provides Lightweight Coverage
A common issue with liquid foundations is that they can feel heavy and suffocating on oily skin. With powder foundation, you don't have to worry about that. The lightweight texture of powder foundation provides a more natural look and never feels heavy or caked on. Powder foundation is also great to use as an everyday makeup option because it doesn't require much time or effort to apply.
Powder Foundation Doesn't Clog Pores
When it comes to oily skin, it's important to look for makeup products that won't clog pores. Powder foundation is made of finely milled particles that don't sit heavily on the skin. Unlike liquid foundations, (find the best foundation for oily skin here) powder foundation doesn't penetrate the pores, making it a great option for those with acne-prone or sensitive skin.
Powder Foundation Lasts Longer
Because of its oil-absorbing properties, powder foundation lasts longer than other makeup products. This means that you won't have to reapply your makeup multiple times throughout the day. The powder foundation is also resistant to heat, making it ideal for those living in warmer climates. With a powder foundation, you can enjoy a matte finish that lasts all day without any touch-ups.
Powder Foundation is Versatile
Powder foundation can do more than just provide coverage for oily skin. In some cases, powder foundation can be used as a setting powder for liquid foundation. By applying a light layer of powder foundation on top of a liquid foundation, oily skin can maintain a matte finish for longer. Additionally, powder foundation can double as a concealer, particularly when building up layers of powder in areas that need extra coverage.
A powder foundation is an excellent option for those with oily skin. Not only does it help to control oil production, but it's lightweight and doesn't clog pores. It also provides a natural-looking finish that lasts all day, without requiring multiple touch-ups. If you're someone with oily skin who is looking for a new makeup option, give the powder foundation a try. You won't be disappointed!
Attention beauty lovers! We could all use a little help finding the perfect foundation for our oily skin. Luckily, our trusty beauty editors have done the research and found the best powder foundation for oily skin that we know you'll love. Say goodbye to unsightly shine and unwanted stickiness with the ultimate solution for a flawless matte finish. Don't settle for anything less than the best, click the link and discover your next favorite powder foundation for oily skin. Trust us, you won't be disappointed!
What should I do before applying powder foundation on oily skin?
When preparing to apply powder foundation on oily skin, following a few steps is crucial for a flawless and long-lasting finish. Begin by thoroughly cleansing your face using a gentle, oil-free cleanser to eliminate any excess oil and dirt that may be present. After cleansing, apply a lightweight, oil-free moisturizer to provide hydration without adding extra shine. To control excess oil throughout the day, consider utilizing a mattifying primer specifically designed for oily skin. By implementing these preliminary measures, you'll be able to create a smooth and receptive canvas, ensuring that your powder foundation adheres seamlessly, resulting in a natural-looking and shine-free complexion.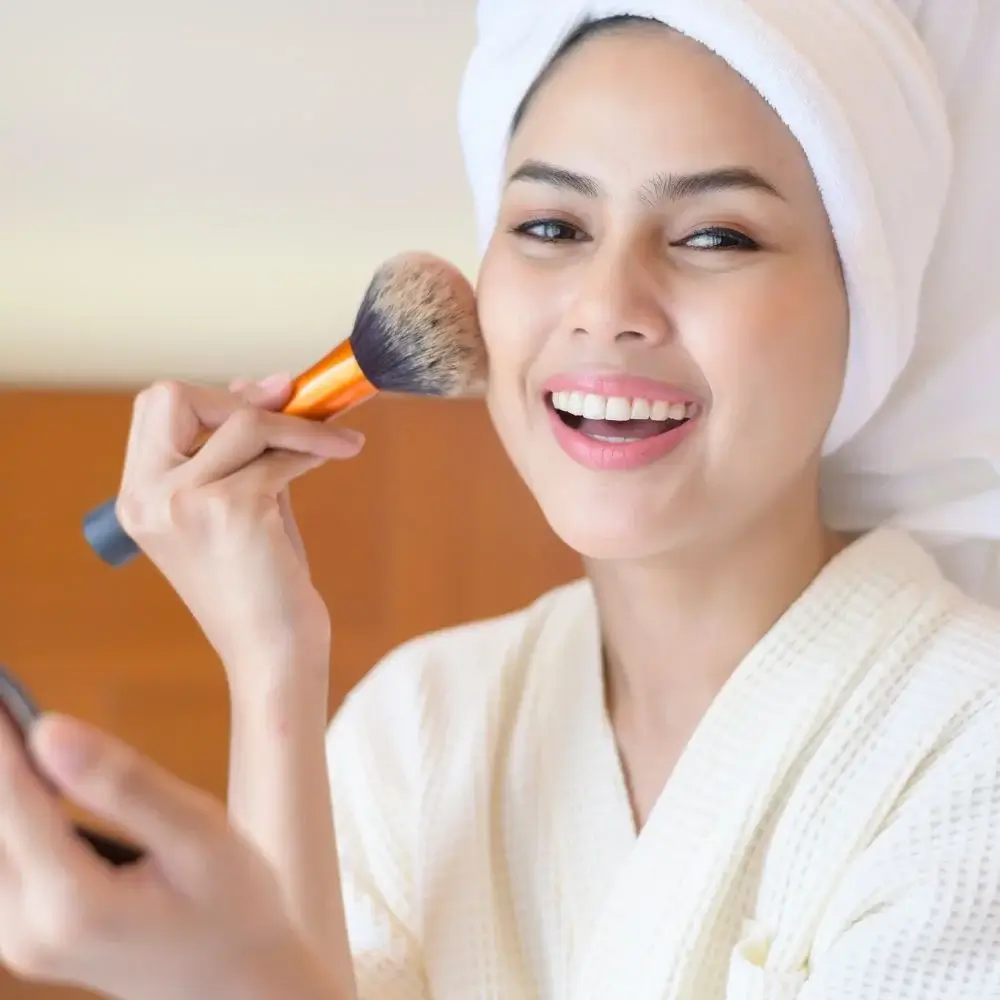 What is the recommended storage method for powder foundation?
If you want to make the most out of your powder foundation and ensure its longevity and effectiveness, following a few essential storage guidelines is crucial. First, opt for an airtight container or compact designed explicitly for powder products. This will protect the powder from moisture and air exposure, preserving its texture and pigmentation. Excessive heat and light can degrade the formula and affect its performance. Finally, always remember to close the lid to prevent any contamination securely.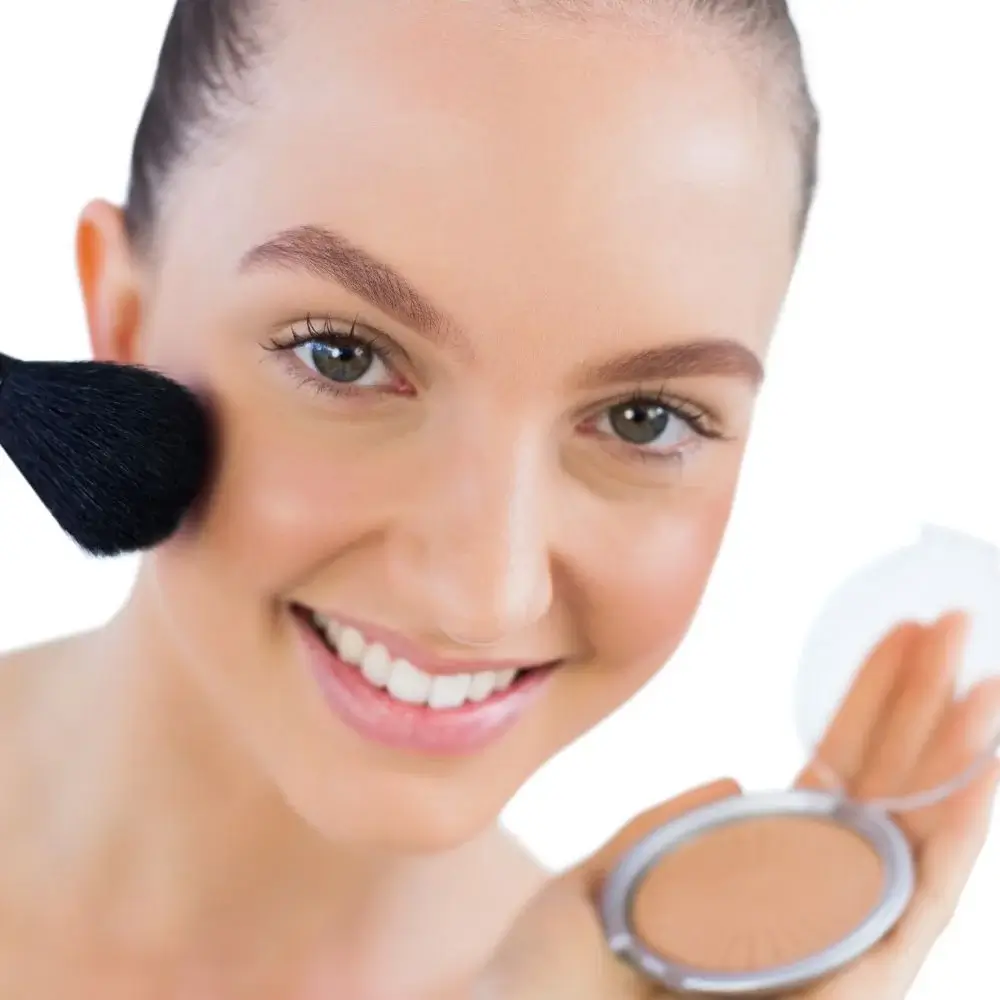 How can I prevent powder foundation from oxidizing on oily skin?
In today's fast-paced world, preventing powder foundation from oxidizing on oily skin can be a game-changer for maintaining a flawless complexion. Luckily, there are several practical steps you can take. Begin by cleansing your face thoroughly and moisturizing it to create a smooth canvas. Then, reach for a mattifying primer specifically formulated for oily skin types to control excess oil production and prolong the wear of your foundation. When selecting a powder foundation, choose one with oil-absorbing properties and a long-lasting formula.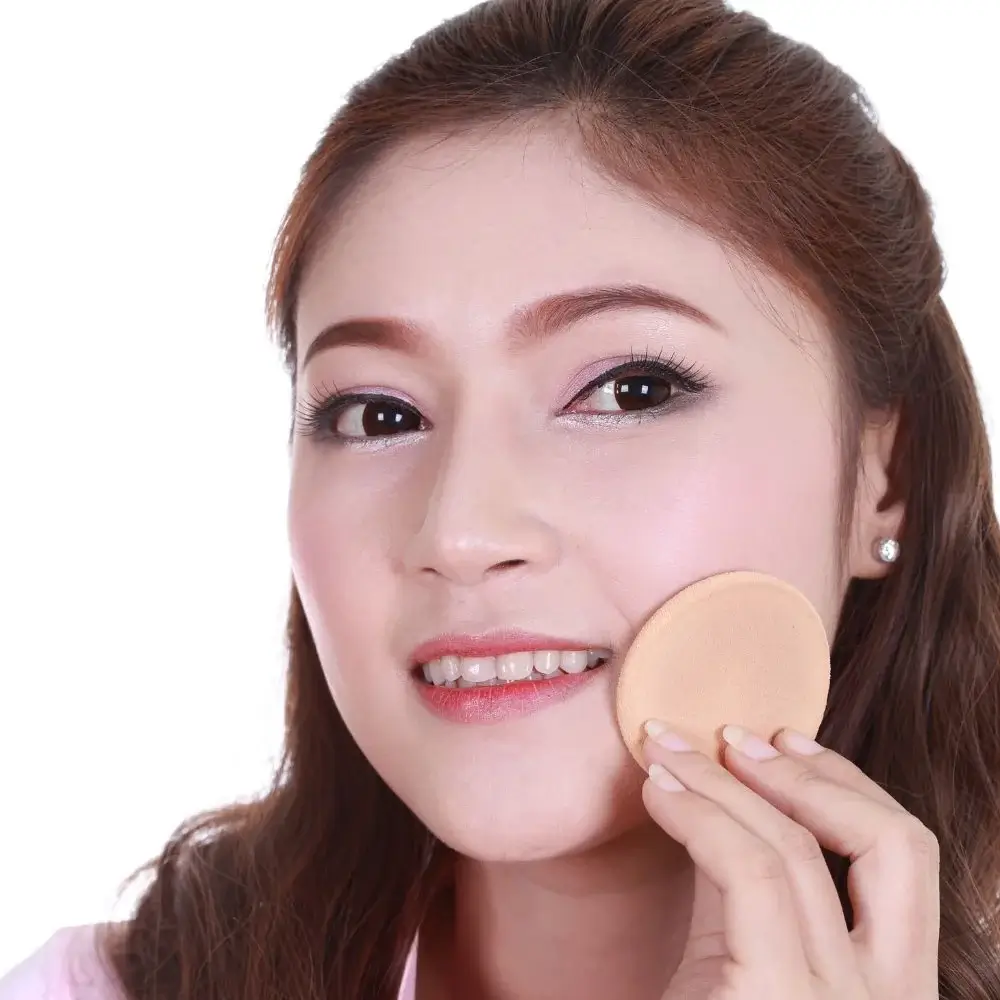 How can I set a powder foundation on oily skin to prevent shine?
Achieving a shine-free finish with powder foundation on oily skin requires a strategic approach. Start by thoroughly cleansing and moisturizing your skin to create a smooth canvas. Opt for an oil-free primer to control excess oil production and promote makeup longevity. When applying the powder foundation, use a high-quality brush or sponge and focus on the oily areas, such as the T-zone. Gently blend the powder onto the skin for an even, natural look. To seal the deal, finish with a setting spray to lock in your makeup and keep shine at bay throughout the day. Your flawless, matte complexion awaits!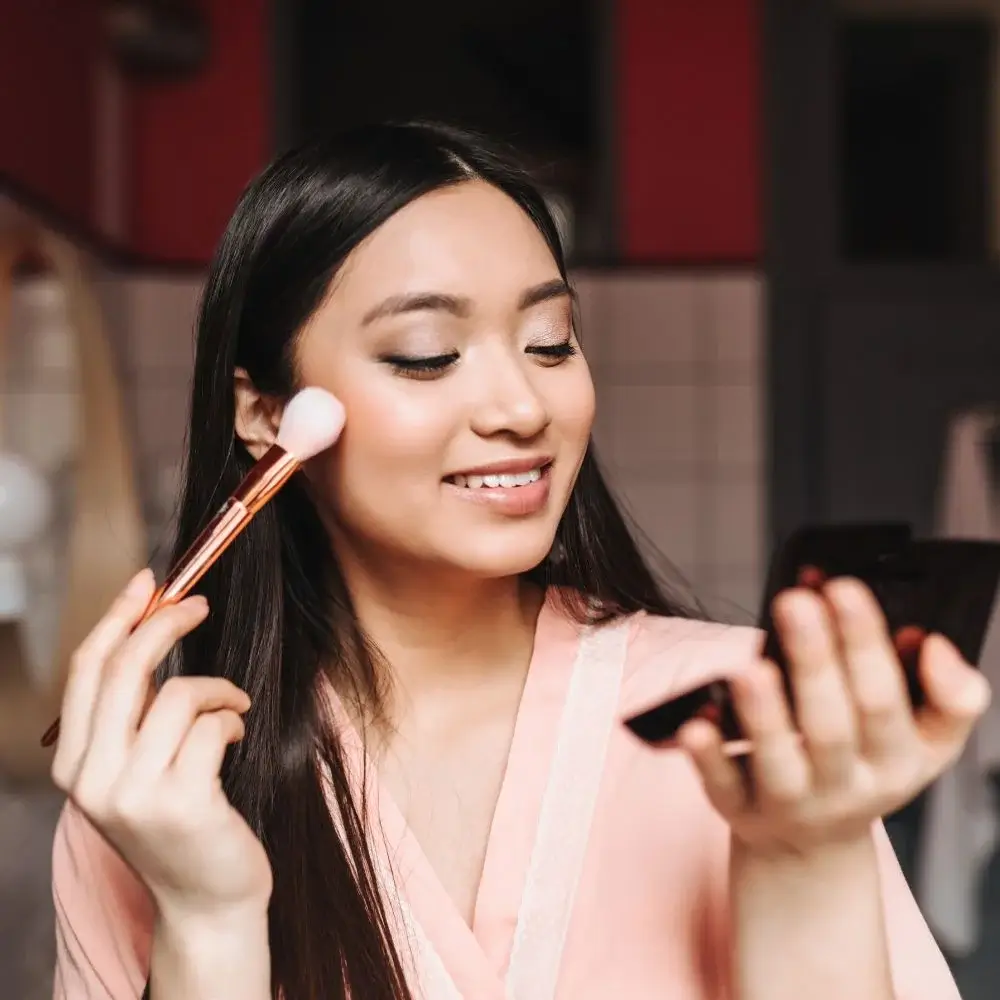 How do I remove powder foundation from oily skin at the end of the day?
If you have oily skin and are looking for an effective way to remove powder foundation at the end of the day, here's a step-by-step guide to leaving your skin clean and refreshed. First, reach for a gentle oil-based cleanser or micellar water, which effectively dissolves makeup. Massage the cleanser into your skin using gentle circular motions, ensuring you cover all areas. Rinse thoroughly with lukewarm water and gently pat your face dry. To further purify your skin, use a toner specifically formulated for oily skin to remove any remaining residue and restore the skin's natural pH balance.
Should I apply powder foundation with a brush or a sponge on oily skin?
When applying powder foundation on oily skin, choosing between a brush or a sponge can significantly affect your makeup application. Opting for a brush is generally recommended over a sponge for those with oily skin. Using a brush allows for better control and coverage. The bristles of a brush helps evenly distribute the powder foundation, minimizing excess oil and providing a more natural-looking finish. Moreover, brushes are versatile tools that can be used for multiple purposes.