Cow tag necklaces have become incredibly trendy over the past few years. They are wonderful pieces of jewelry that can complete any outfit and provide a unique style statement that is both rugged and chic. However, choosing the right size cow tag necklace can be difficult. With so many options available, it can be challenging to identify the perfect one for you. In this post, we will guide you through the steps to choose the right size cow tag necklace that is perfect for your look.
Consider the chain length:
Cow tag necklaces usually come in different chain lengths. It is crucial to find a length that will sit comfortably around your neck. The most popular lengths for cow tag necklaces are 16", 18", 20", 24", and 30". For example, if you have a smaller neck, 16" or 18" are the perfect lengths for you. On the other hand, if you prefer a more oversized style statement, you can go for 24"-30" chain lengths.
Check your neckline:
The style of the neckline you are wearing will also affect the choice of the cow tag necklace size. For example, if you are wearing a high-neckline top, a shorter chain length would be more appropriate, while a low neckline would require a more extended chain length. The best way to achieve the perfect look is by choosing a cow tag necklace with an adjustable chain. That way, you can adjust the chain to fit your style.
Consider your body shape:
Your body shape also plays a significant role in choosing the perfect cow tag necklace size. If you have a petite frame, a shorter chain length will enhance your look and make you appear taller. On the other hand, if you are more voluptuous, a longer chain length is essential to balance your proportions.
Opt for versatility:
When choosing a cow tag necklace, it is essential to select one that is versatile enough to be paired with different outfits. A classic style will allow you to pair the necklace with a variety of outfits and styles. Simple designs are always the best, so choose one that won't clash with your outfit but instead will complete it.
Follow your style:
The most critical factor in choosing the perfect cow tag necklace size is your style. You know your style better than anyone else. You should take into account your fashion sense, and it will never disappoint you. If you want to express yourself and make a statement, there's no better way than with a personalized cow tag necklace.
Selecting the perfect size cow tag necklace can be a challenging process. However, with these tips, it should be easier to find the right necklace size that suits not only your outfit but also your personal style. Keep in mind the chain length and your body shape, choose versatile and straightforward designs, and, most importantly, trust your instincts and choose the one that best expresses your personality. We hope this guide helps you in your journey to finding the perfect cow tag necklace!
Calling all beauty lovers! Our team of beauty editors has done the research and we've found the perfect Cow Tag Necklace that will enhance your style and make you stand out from the crowd. From simple and elegant to bold and unique, the selection we've gathered comprises the best Cow Tag Necklaces out there. It doesn't matter whether you're dressing up for an occasion or just creating an everyday look, this piece will compliment any outfit and give you a touch of boho chic. So don't wait any longer, click the link and find your next favorite Cow Tag Necklace today!
What is the history of cow tag necklaces?
Cow tag necklaces have a fascinating history that traces back to the early 20th century and is deeply rooted in rural traditions. Originating in agricultural communities, these unique accessories emerged when farmers started tagging their livestock for identification. Initially practical, the sturdy metal cow tags gradually took on a symbolic meaning. They became a source of pride, representing farmers' hard work and dedication, as well as their deep connection to the land and the animals they raised. Over time, these tags found new life as fashionable and meaningful cow tag necklaces, serving as timeless reminders of the resilience, heritage, and close bond with nature that define the agricultural lifestyle.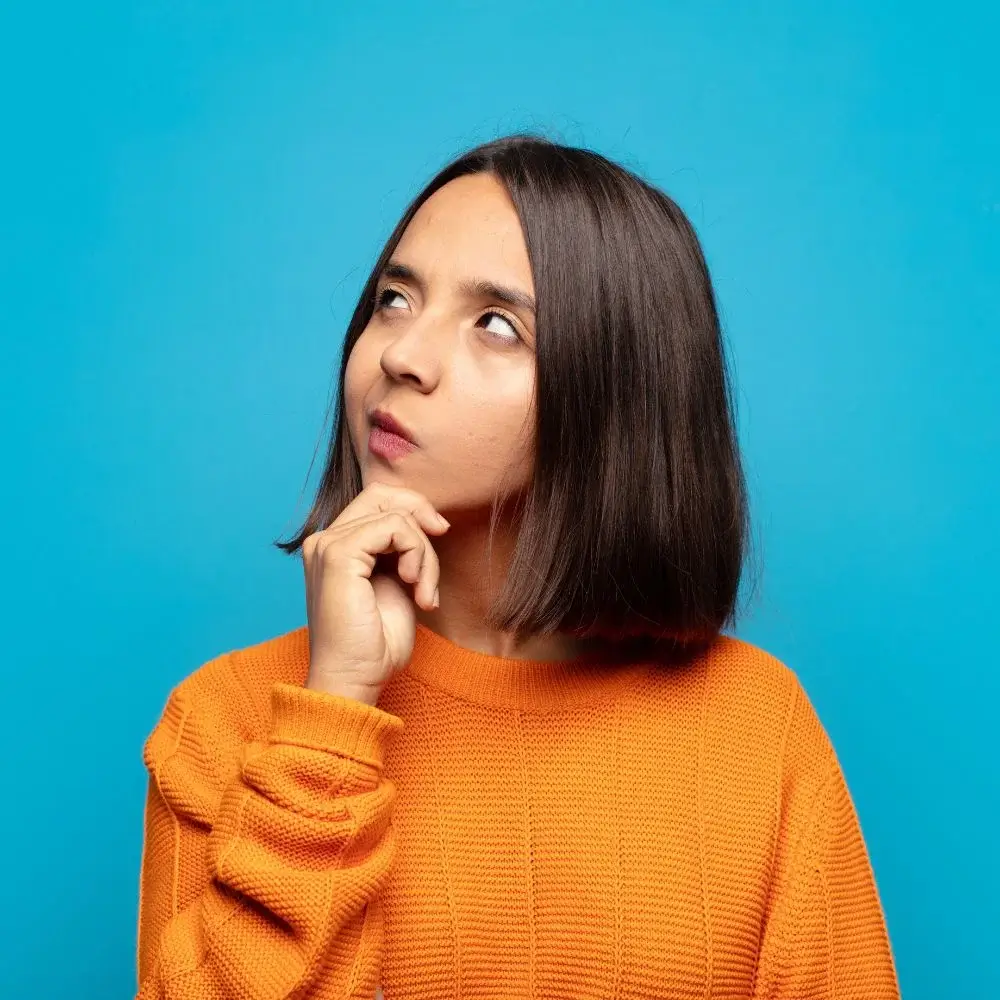 What colors are available for cow tag necklaces?
When it comes to cow tag necklaces, they take pride in offering an exceptional range of colors that effortlessly blend style and functionality. The collection boasts an exquisite palette that will captivate your senses. Discover timeless classics such as regal royal blue, lush emerald green, and deep crimson red. For those seeking a touch of contemporary flair, the selection includes trendy hues like soft blush pink and captivating teal. Crafted with utmost care using premium materials, the necklaces combine durability and comfort to ensure longevity and a stunning statement piece. Elevate your accessory game and showcase your unique style with our diverse cow tag necklace colors.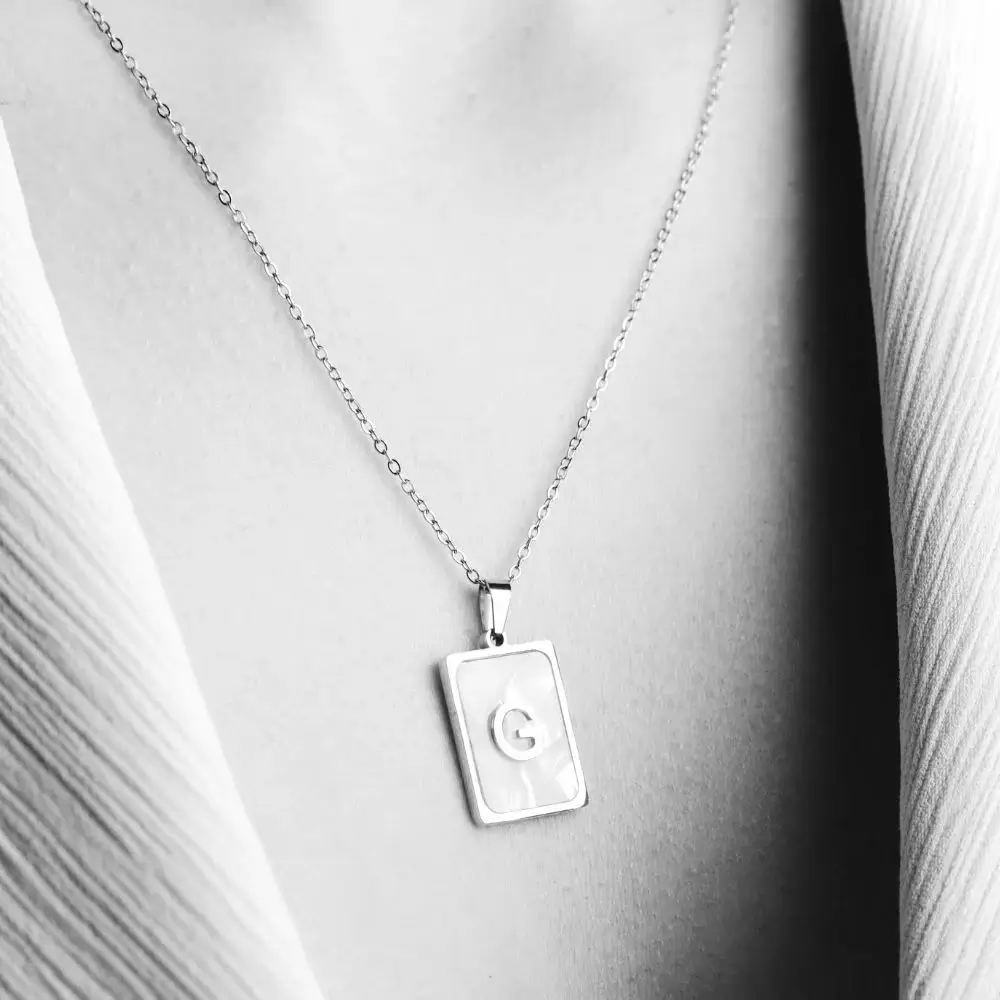 How do I clean my cow tag necklace?
If you want to keep your cow tag necklace looking its best for years to come, proper cleaning is essential. Cleaning your necklace is a straightforward process that will help maintain its shine and extend its lifespan. Remove any dirt or debris by gently wiping the necklace with a soft cloth or using a soft-bristle toothbrush. Then, create a mixture of mild soap and warm water. Take the toothbrush and carefully scrub the necklace with the soapy solution. Be sure to reach all the nooks and crannies of the cow tag pendant. Once thoroughly cleaned, rinse the chain under clean water to remove any soap residue.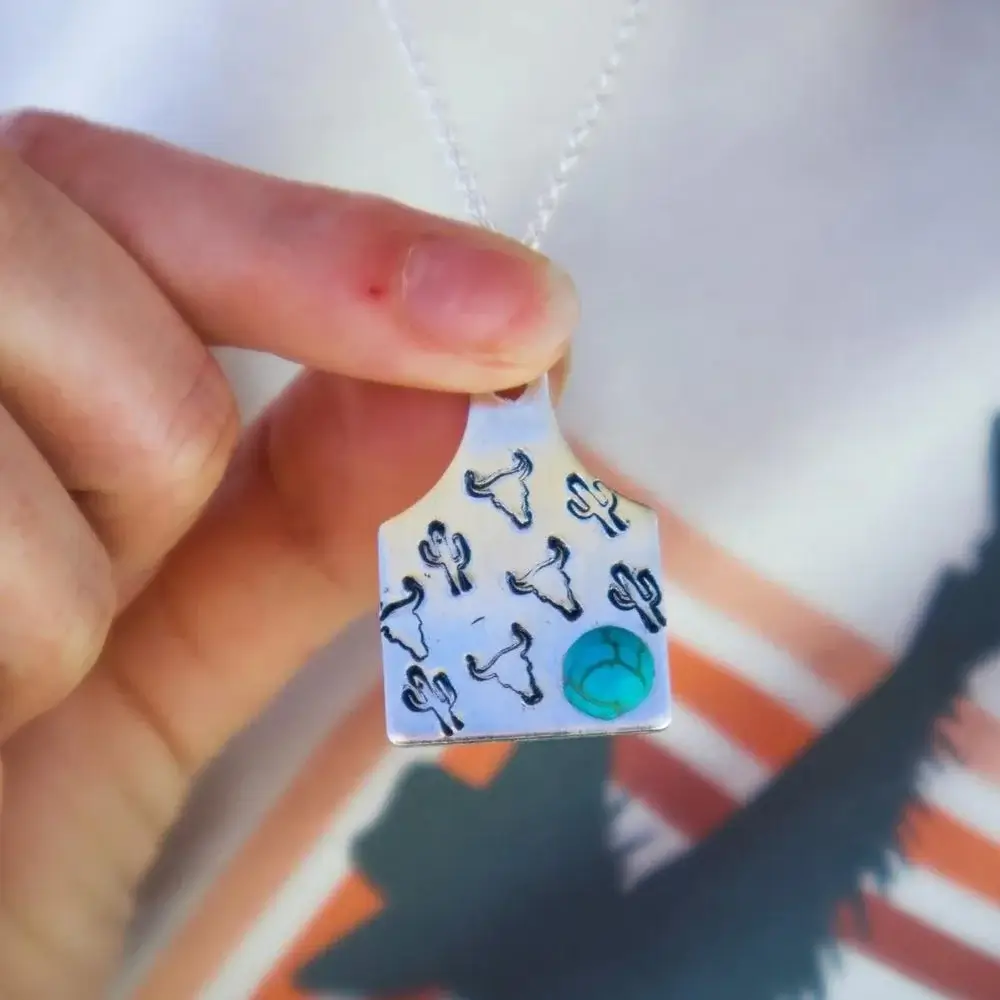 What styles of cow tag necklaces are available?
In today's fashion landscape, cow tag necklaces offer a delightful fusion of rustic charm and contemporary style. These necklaces come in many captivating designs that are sure to turn heads. For a timeless appeal, you can opt for classic silver or gold cow tags, intricately engraved with mesmerizing patterns or personalized messages. Some designs even boast embellishments like gleaming gemstones, supple leather cords, or elegant chains, adding a touch of individuality and panache to your ensemble. Whether you're drawn to a minimalist look or crave a bold statement piece, cow tag necklaces blend rural heritage with fashionable flair, making them a must-have accessory for the style-savvy.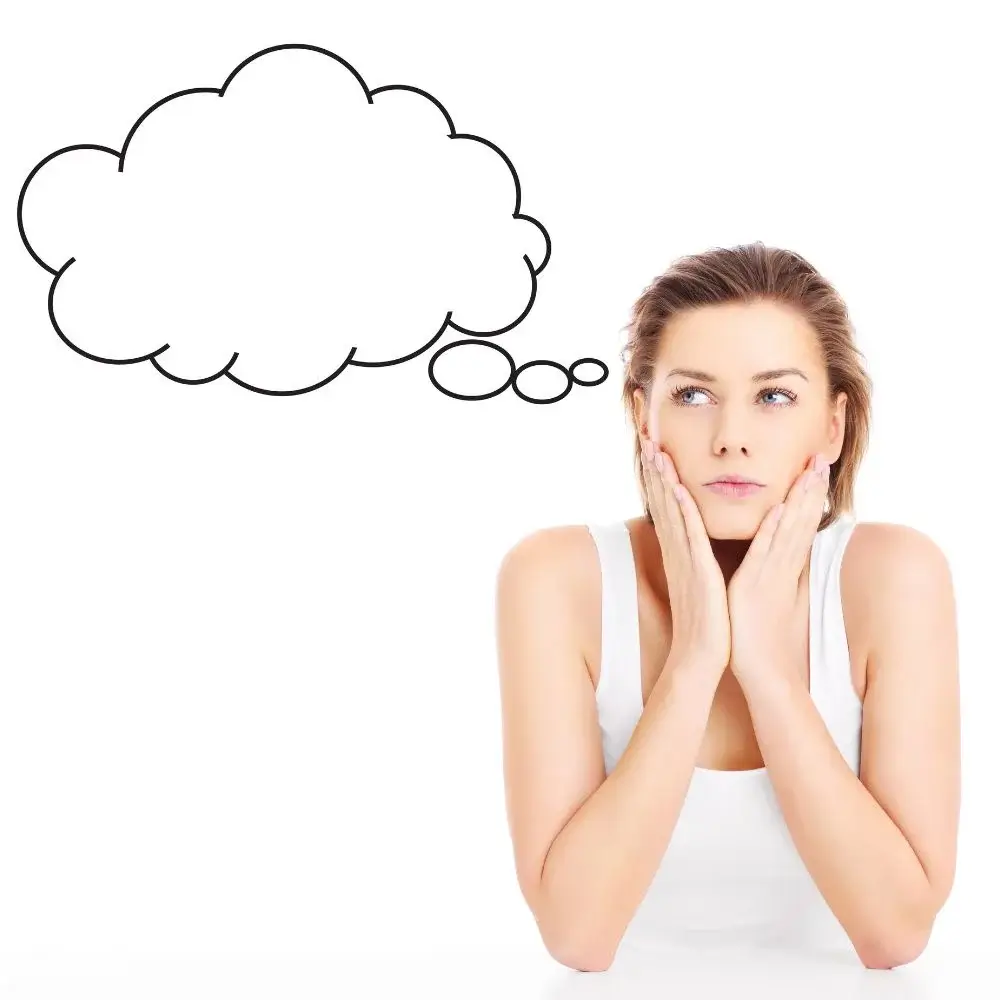 Are cow tag necklaces suitable for formal occasions?
Choosing jewelry that exudes elegance and refinement is essential if you aim to make a lasting impression on a formal occasion. While cow tag necklaces may hold sentimental value, their casual and rustic aesthetic is not typically suited for such events. Instead, consider selecting timeless pieces like pearl necklaces, diamond pendants, or gold chains. These exquisite jewelry choices effortlessly complement formal attire, adding a touch of sophistication and ensuring you look polished and stylish. Opting for these refined accessories will elevate your ensemble and make a memorable statement at any formal gathering.
How do I store my cow tag necklace?
Safeguarding and preserving your cherished cow tag necklace requires thoughtful storage practices. Here are essential tips to ensure its longevity while maintaining its allure. Begin by selecting a jewelry box or pouch with a gentle lining, such as velvet or satin, to safeguard against scratches. Dedicate a separate compartment for the necklace to prevent entanglement with other pieces. Optimal storage involves placing it in an excellent, dry location away from direct sunlight and extreme temperatures. Treat your necklace delicately, periodically employing a mild jewelry cleaner to retain its brilliance and charm.