In today's society, hair plays an influential role that goes beyond just being a bodily attribute. However, not everyone is blessed with perfect hair that can easily be styled & managed. If you are overburdened with flat, thin, lifeless hair that refuses to stay in place, then hair styling powder is just what you need.
This miracle concoction has the power to transform your hair game and give you the confidence to rock any hairstyle. But with so many different options & brands out there, it is easy to get lost in the world of styling powders. Are you looking for the best hair styling powder that fits your styling needs and budget?
Don't worry; we have got you covered! We know that finding the most effective hair powder that truly lives up to its claims to give you the desired volume, texture & hold is not an easy task. That's why we have compiled this list of the top 3 best hair styling powders that will take your hair from flat to fabulous.
All these hair powders are long-lasting, lightweight, and offer various benefits to cater to different hair types to give you a spectacular look so you can step out without any hesitation or self-consciousness.
Keep reading to learn more about our list of the top 3 best hair styling powders!
We have searched for the best, so you don't have to live with the rest. In order to serve you to the best of our ability and to keep our blog going, GarnesGuide may collect a share of sales or other compensation from the links on this page if you decide to buy. Each product was independently researched by our editors, and the reviews may have been edited for length and clarity.
How We Choose the Best Hair Styling Powder:
Whether you're a woman who dreams of luxurious, flowing locks that sway with every step, a gentleman aiming to conquer the world with a perfectly styled coiffure, or anyone in between, hair styling powders are one of the most versatile and useful hair products that you can use to accomplish your desired look.
They are not just limited to adding volume and texture; they can also be used for styling, shaping, and reworking your hair throughout the day. But with so many hair brands, how do you select the right one?
To help you in this quest, we have done a deep dive into the world of hair styling powders and have shortlisted the top 3 best hair styling powders that will leave your locks looking & feeling just fabulous!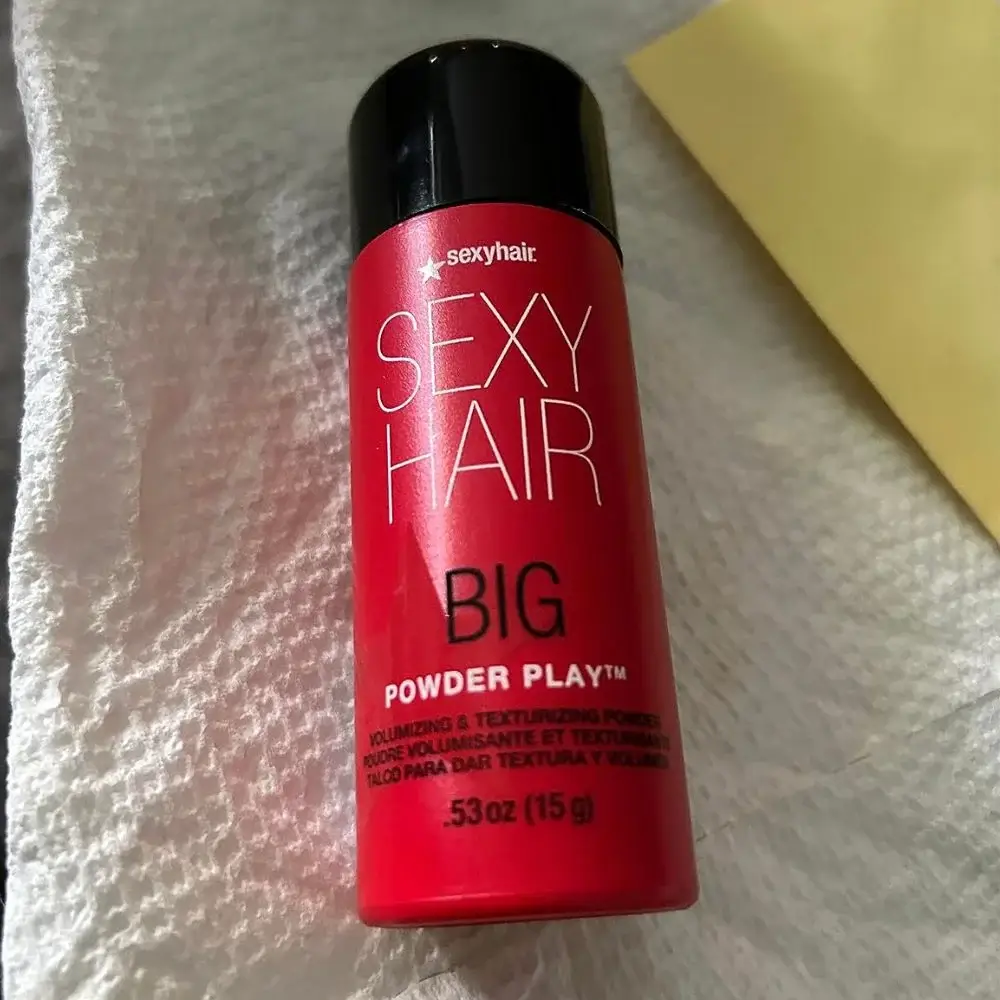 Best Hair Styling Powder For Instant Lift
SexyHair Big Powder Play Volumizing & Texturizing Powder
Check Price on Amazon
Why GG Loves It
If you need a miracle concoction that can instantly add body and lift to your hair, then SexyHair Big Powder Play Volumizing & Texturizing Powder is your product. This powder is perfect for those with a lot of hair that tends to be straight and fine, making it prone to slipping out of hairstyles like ponytails/buns.
This volume powder not only adds lift and body to your hair but also provides texture and separation, making it easier to style. It's ideal for those who want more out of their hair than just having it hang down. Whether going to a wedding or a night out, this powder will give an added touch to any hairstyle.
To use it, simply apply the powder to the roots of dry hair and massage it in for instant lift. If you want a more all-over volumizing effect, lightly sprinkle the powder throughout your hair and scrunch it in with your fingers. You can also use a teasing brush or comb to create a more dramatic volume or natural look.
What You Should Know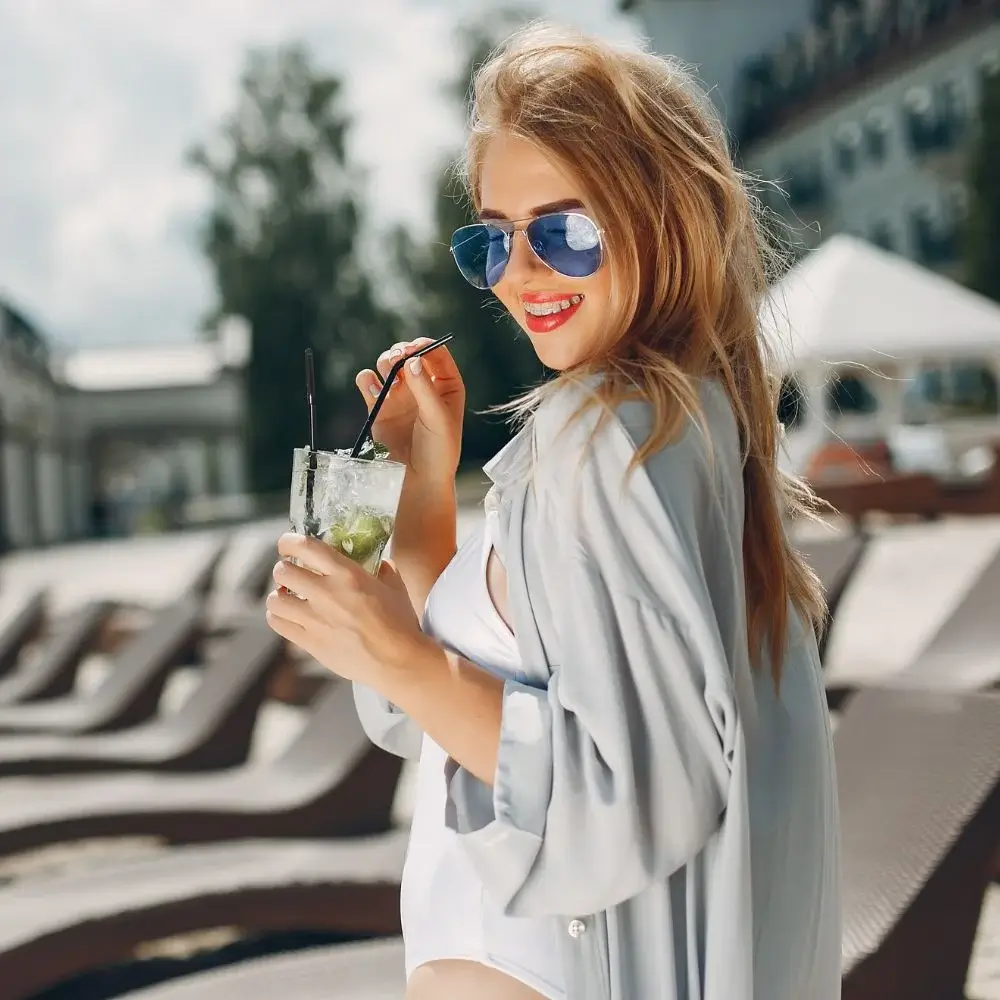 For those with thinning hair, this powder can give the illusion of thicker, fuller hair. However, the only feature that differentiates it from other styling powders is its talcum-free formula. Talcum, commonly found in baby powder, which can cause respiratory issues if inhaled, is often used as an ingredient to absorb moisture.
Instead, SexyHair Big Powder Play uses safe and effective ingredients that provide the same hold, body, and fullness as talcum-based powders but without the potential harm to your health. This unique product is also unscented, making it perfect for those with sensitive skin or allergies to fragrances.
It offers 48 hours of maximum hold, allowing your hair to stay in place longer without needing a touch-up. The best part? It doesn't leave any residue or build-up, making it perfect for all hair colors and types. So whether you have fine, thick, curly, or straight hair, this non-messy powder will work for you.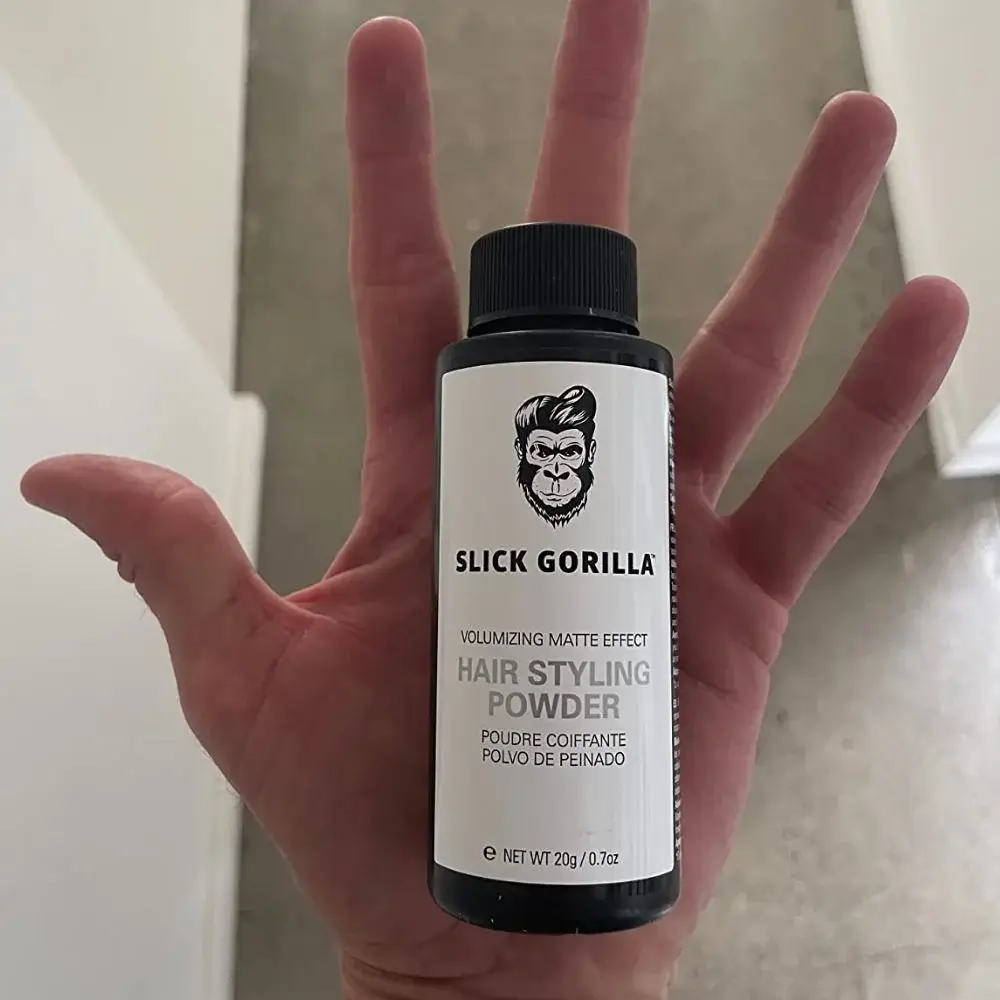 Best Hair Styling Powder For Gravity Defying Lift
Slick Gorilla Hair Styling Texturizing Powder
Check Price on Amazon
Why GG Loves It
This Styling Powder by Slick Gorilla is crafted for men who demand nothing less than extraordinary from their hair. If you're in pursuit of a gravity-defying lift and a striking matte finish, your quest ends here. This hair styling powder isn't just a product; it's a revelation that will turn you into your own stylist.
It's no secret that men with fine and thin hair often shy away from styling products, fearing they will weigh their locks down. But the Slick Gorilla Hair Styling Texturizing Powder is different. Its lightweight formula adds volume & texture to even the finest of hair types without making them feel heavy or greasy.
The best thing about this texturizing powder is that it's even safe for sensitive scalps. It's free from silicone, so you won't have to worry about any irritation or buildup on your scalp. Plus, it can be used as a pre-styler with any other Slick Gorilla products for maximum hold, control, and perfect matte effect.
What You Should Know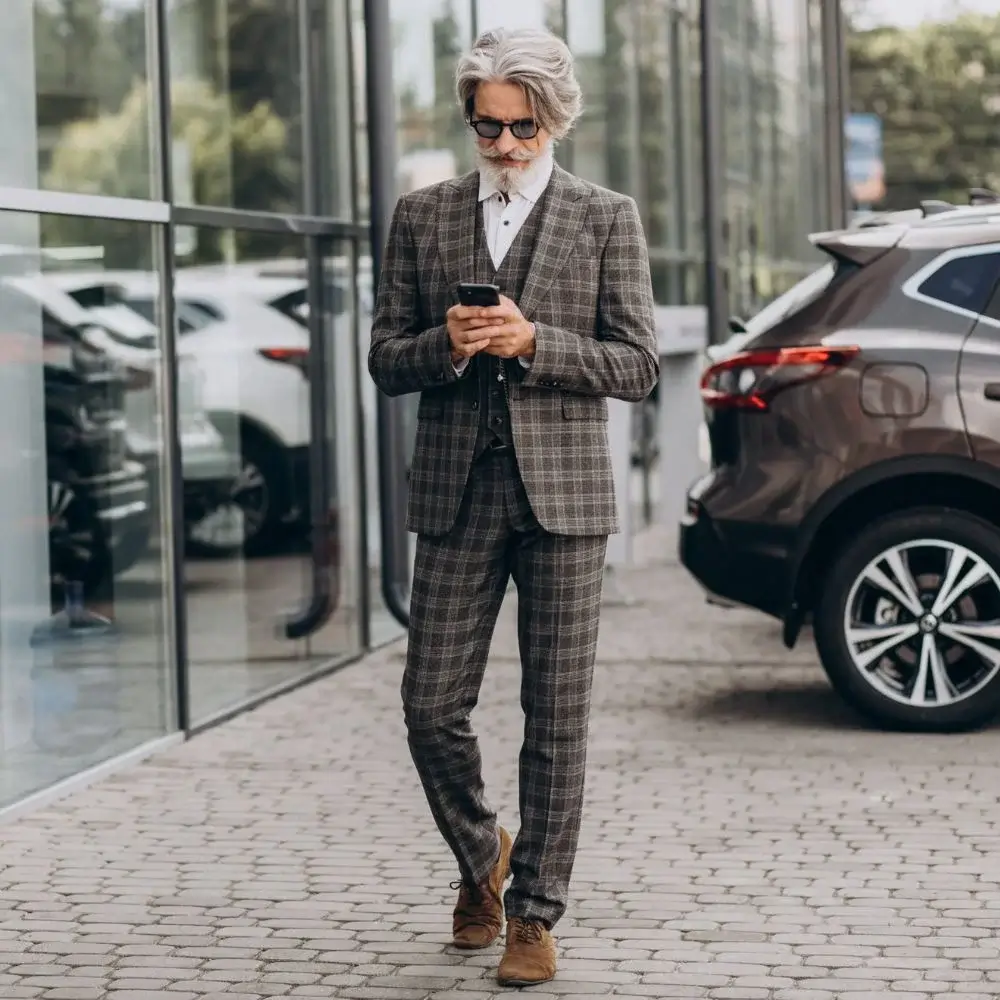 The Slick Gorilla Styling Powder is absolutely essential for any gentleman who wants to effortlessly take control of their hair game. With this versatile styling powder, you can achieve a wide range of hairstyles.
Whether you're aiming for a messy, textured look that exudes effortless coolness or you desire to add volume and long-lasting hold to your locks, this styling powder will be your go-to product. It works with every hair type, so no matter if you have dry hair, oily, or other, this is the perfect product for you to try.
But this medium to strong hold powder is not just about creating amazing hairstyles. It's also about the ingredients used to make it. Slick Gorilla takes a cruelty-free approach to their hair products, so you can rest assured that no animals were harmed in the making of this 100% vegan tresses styling powder.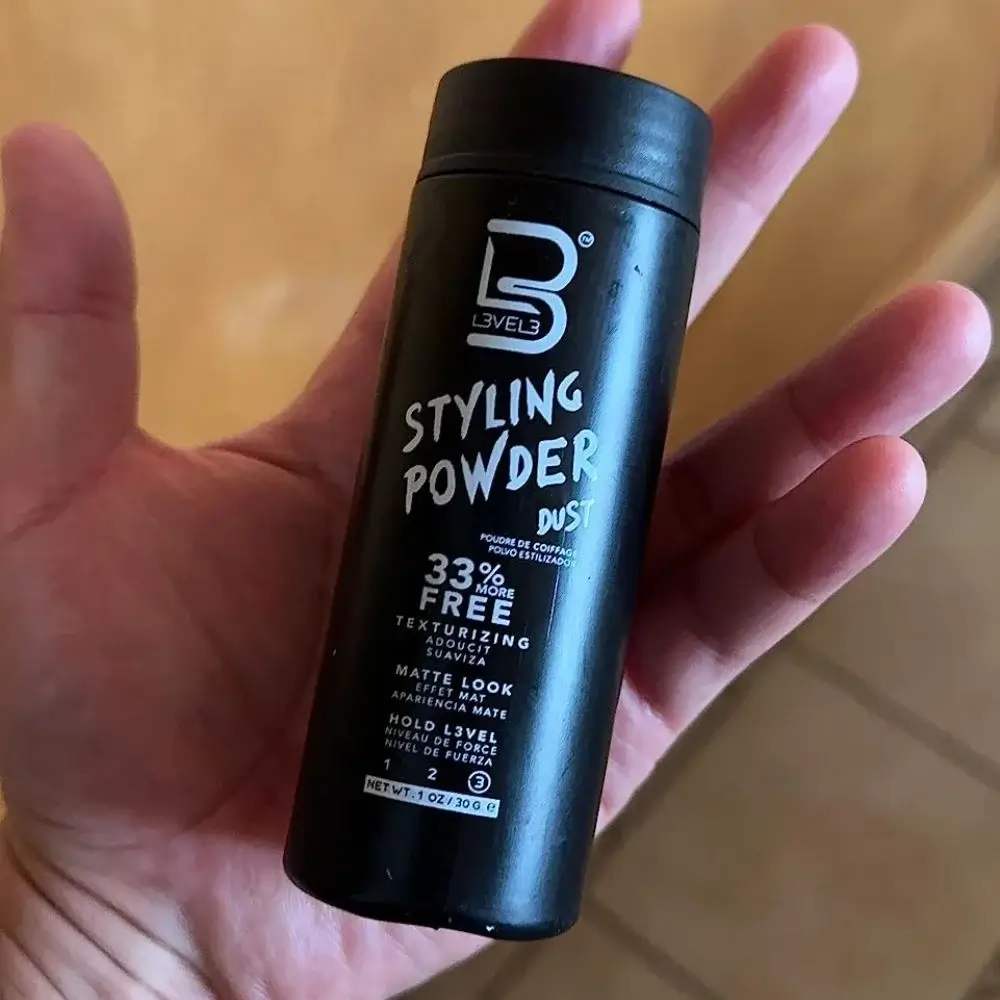 Best Hair Styling Powder For Men
L3 Level 3 Styling Powder
Check Price on Amazon
Why GG Loves It
Are you looking for a hair powder that gives you that desired natural look without adding any greasy residue? Have you been searching for something that provides you with volume and texture while still delivering a clean matte finish? If so, then this styling powder by L3 Level 3 is just what you need.
Unlike other hair powders for men, L3 Level 3 Styling Powder is made with a unique blend of oil-free & non-greasy ingredients. This extraordinary formulation ensures that you can effortlessly achieve the perfect natural look you desire without any concerns about residue or buildup weighing down your hair.
Aside from providing a medium hold, this hair powder also adds volume and texture to your locks, giving you that coveted second-day hair feel even on freshly washed hair. It's perfect for those days when you want to add some extra oomph to your stunning hairstyle without looking like you've tried too hard.
What You Should Know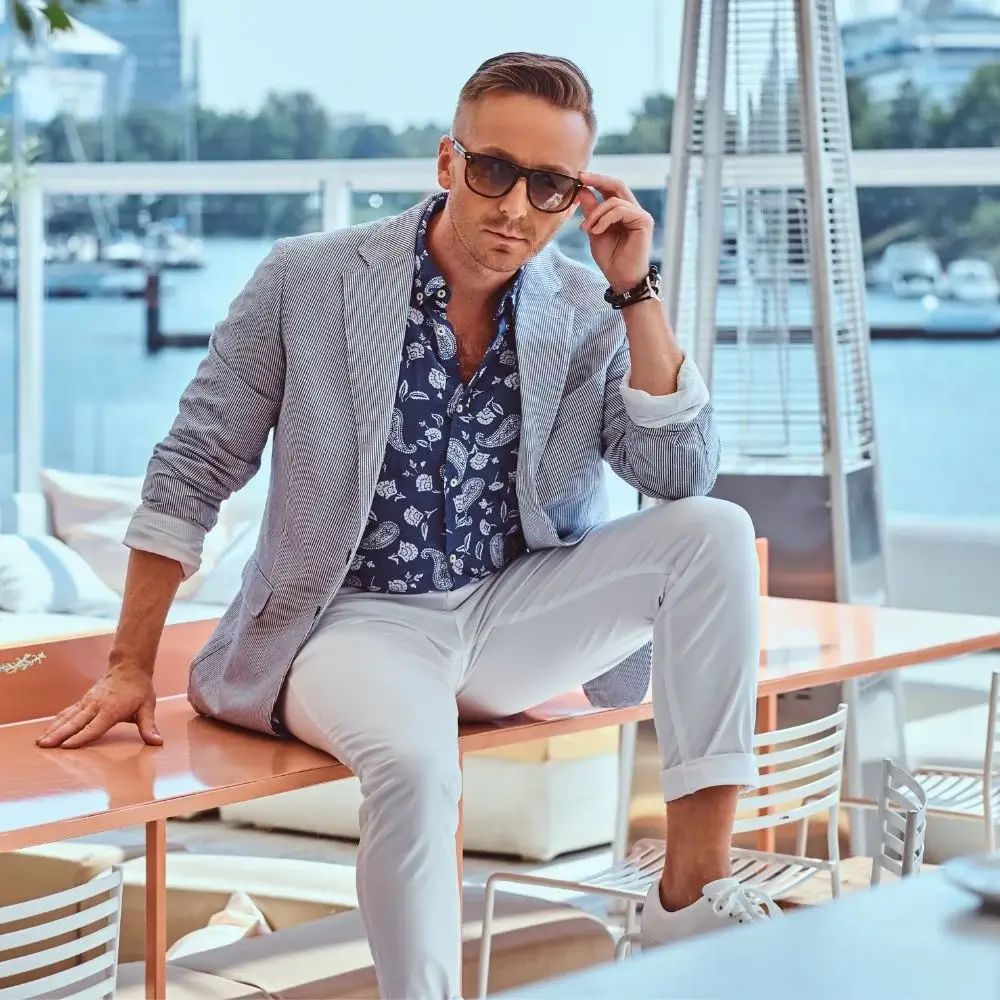 What truly sets this styling powder apart is its matte finish that keeps your hair looking natural and effortless. It's like having salon-quality hair every day without even leaving your sweet home. Plus, the compact size of this styling powder makes it perfect for on-the-go touch-ups, travel, & busy mornings.
It is specially formulated for dry hair, making it an ideal choice for those who struggle with frizzy, dull locks. In addition, it offers a natural scent that not only leaves your hair smelling fresh & clean all day long but also provides a subtle yet refreshing aroma that captivates the senses & boosts your spirit.
On top of that, this men's styling powder is so easy to use that you don't have to be a professional stylist to get the desired results. Simply sprinkle a small amount of powder onto your fingertips and massage it into dry hair. You can also apply it directly onto your scalp for targeted control & added lift.
Here are Some FAQs to Help Guide you on Your Way!
Hair styling powder is a game changer in the world of hair styling products. It is a versatile & innovative product that has gained immense popularity in recent years due to its various benefits and convenience.
But is it suitable for all types of hair? What benefits does it exactly provide? Here are some of the most frequently asked questions about this unique hairstyling product that will help guide you on your journey:
How do you use hair styling powder?
To use hair styling powder, first, start off with freshly washed hair. Make sure it is completely dry before applying the powder. Next, take a small amount of powder and rub it between your palms to distribute it. Then, apply the powder directly to your roots, working it in with your fingertips. Repeat this process until you achieve your desired volume and texture, whether it's a medium hold or extra boost volume.
You can also use a comb to distribute the powder evenly throughout your hair. To finish, style as desired and set with hairspray for long-lasting hold. Make sure to choose the best-selling product that offers longer staying power and contains ingredients like silica dimethicone silylate or sodium benzoate for extra hold.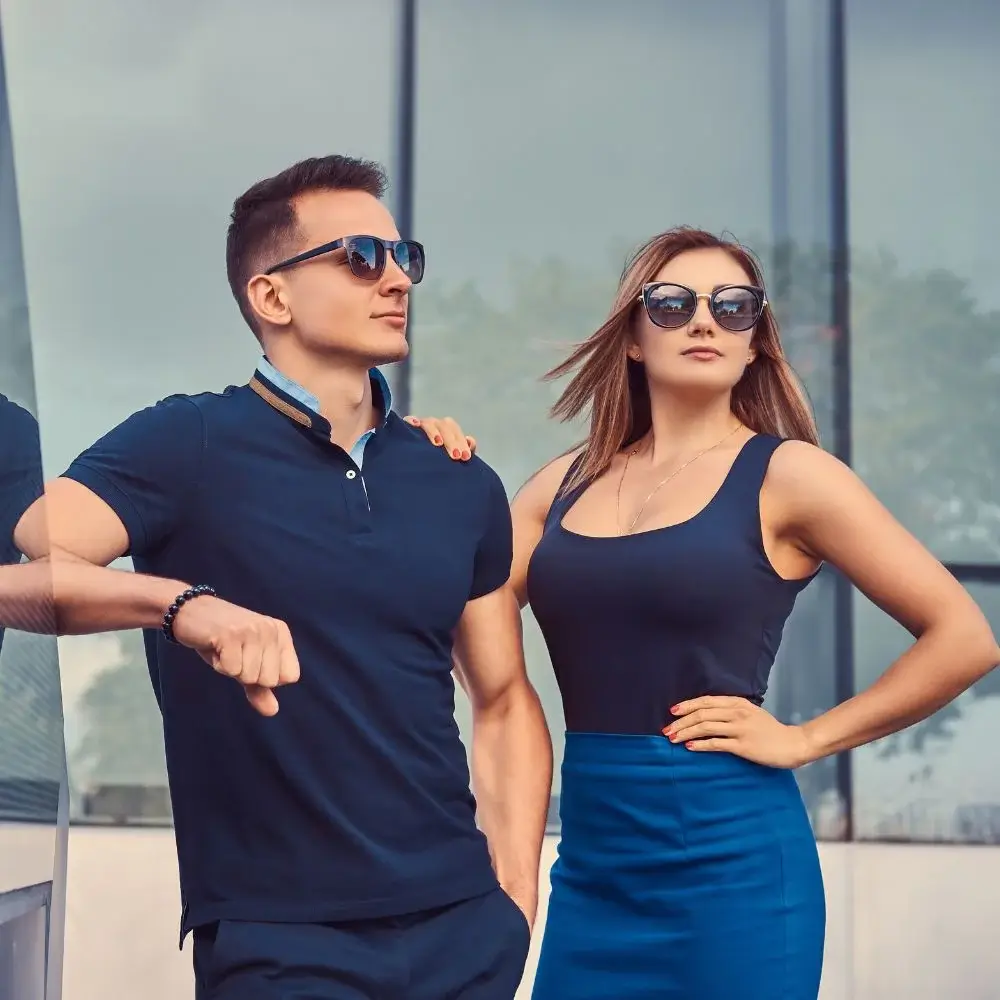 Can hair styling powder be used on all hair types?
Yes, hair styling powder is suitable for all types of hair. Whether you have straight hair, curly hair, damp hair, dry hair, or thinner hair, styling powder can add texture and volume to your hair without causing any damage. It's a versatile product that works well with different hair lengths & natural-looking styles.
For a modern matte finish or gravity-defying lift, you can use the London grooming company texturizing powder or any other volumizing hair powder to take your hairstyle game to whole new heights & levels.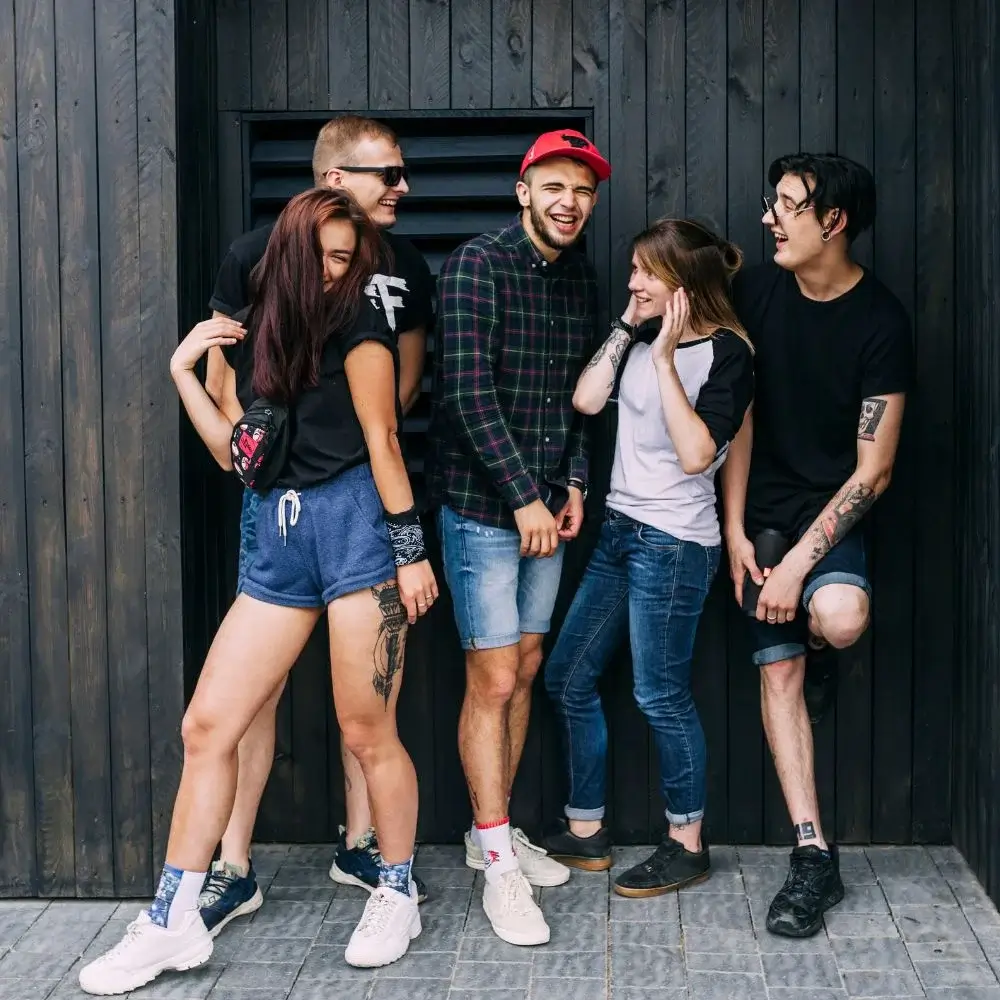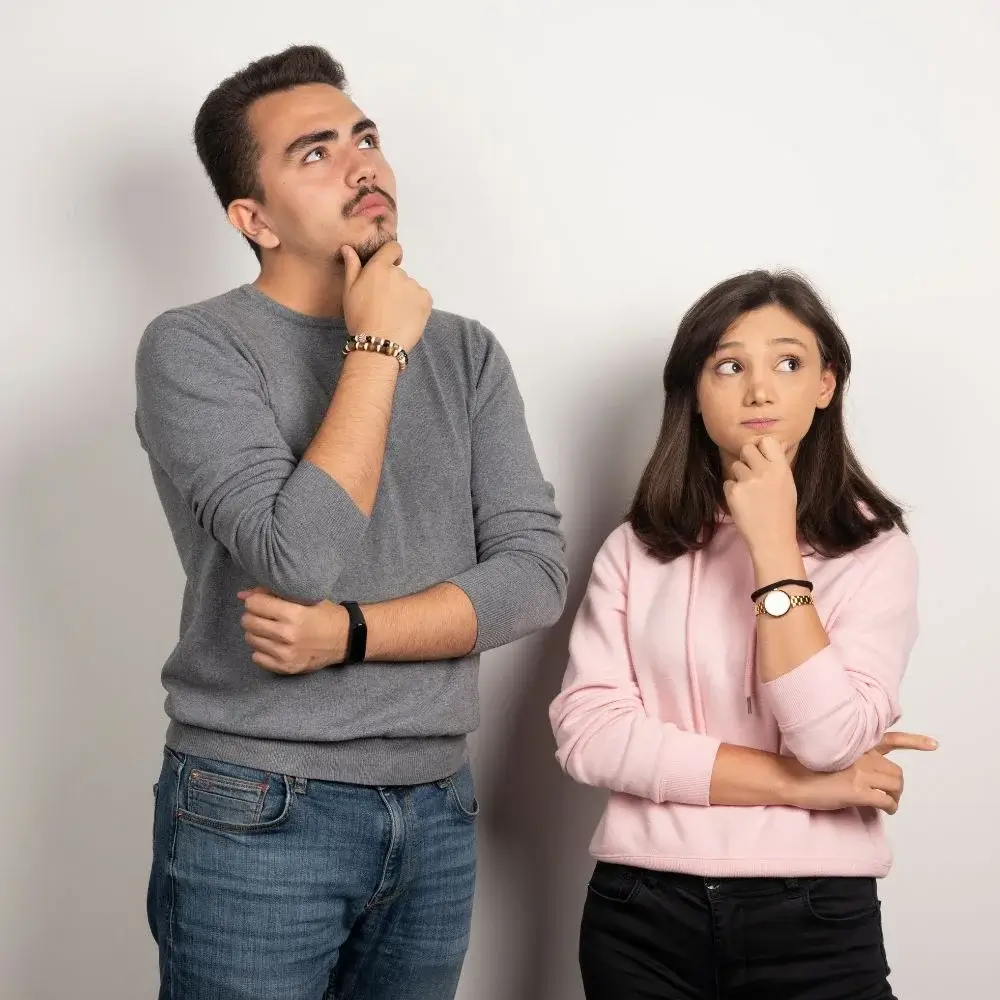 What are the benefits of using hair styling powder?
Hair styling powder offers numerous benefits, including the ability to create texture, provide a light hold, and shape your hair into your desired style. It adds volume, making your hair more manageable and versatile for various looks so you can achieve a natural, effortless hairstyle without any complications.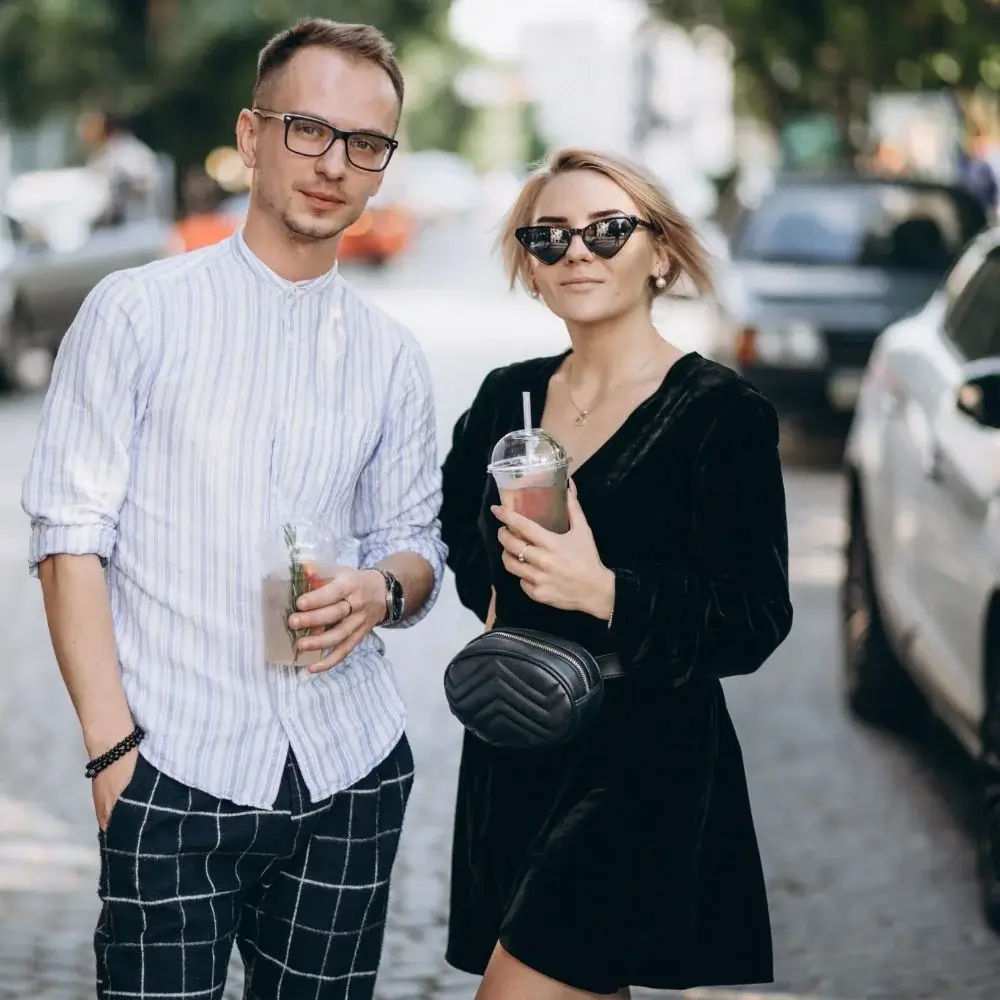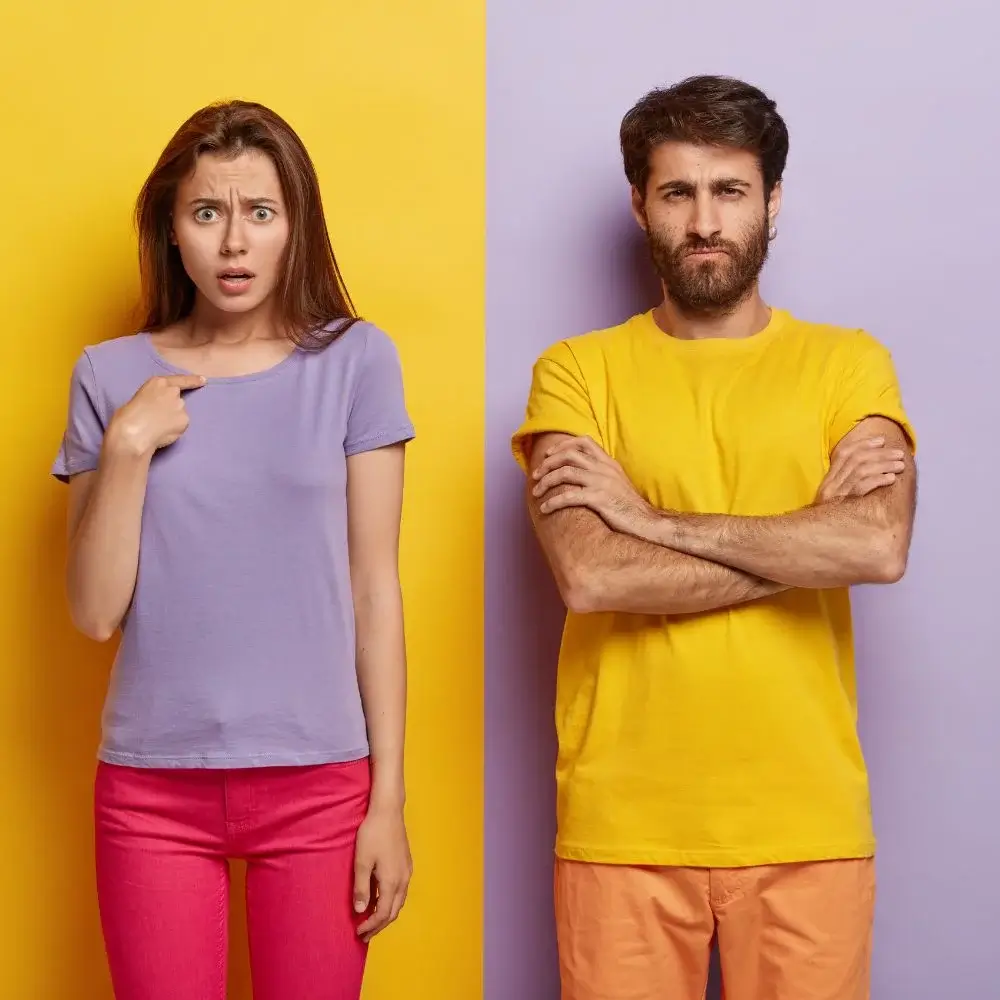 Best Hair Styling Powders:
Hair is not just strands of protein that grow on our heads; it is a form of self-expression, a way to reflect our identity and personality. Each individual's hair is unique, just like their fingerprints or DNA. It tells a story of who we truly are, where we come from, and how we want to present ourselves to the world.
But let's face it, sometimes our hair needs a little help to truly convey our unique essence. On days when it lacks volume or looks flat and lifeless, we often turn to hair styling products for a quick fix. Hair styling powder is one such product that can transform your hair from dull to voluminous and full of life.
The top 3 best hair styling powders that we have listed above are all superstars in the world of hair styling. They each have their own unique benefits and features, but what they all have in common is their ability to add volume, texture, and lift to your hair so you get rid of those very frustrating hair days.
Whether you are a woman who wants to look a bit more feminine, a man who wants to add some edge to his hairstyle, or someone who simply wants to boost their confidence, these options are just perfect.