In the world of ever-changing fashion & trends, one thing remains stable - the desire for a full, healthy head of hair. For men, hair is not just about style; it's a symbol of youth, vitality, and pride. Losing it can be a devastating blow. It's like watching your self-esteem slowly drain away with each strand that falls.
Hair loss is a silent battle that millions of men fight every day, often behind closed doors, away from the prying eyes of the world. While there are many hair loss treatments available, one of the most popular and widely used options is hair loss shampoo due to its convenience, ease of use, and affordability.
However, with an endless sea of hair loss shampoos flooding the market, finding the one that suits your needs can feel like searching for a needle in a haystack made of hair because not every shampoo can deliver the promised results. Are you looking for a hair loss shampoo for men that is effective and safe?
Look no further; we have got you covered. We know that picking the right shampoo that caters to your hair loss concerns is not a one-size-fits-all situation; that's why, to help you out, we have compiled this list of the top 3 best hair loss shampoos for men that will turn your thinning hair into a thing of the past.
All these shampoos mentioned on our list are made with effective ingredients that target hair loss at its root cause, promoting healthier and thicker-looking hair. Plus, they are also free from harmful chemicals such as parabens, silicon, and sulfates that can further damage your already weakened hair follicles.
Keep reading to learn more about our list of the top 3 best hair loss shampoos for men!
We have searched for the best, so you don't have to live with the rest. In order to serve you to the best of our ability and to keep our blog going, GarnesGuide may collect a share of sales or other compensation from the links on this page if you decide to buy. Each product was independently researched by our editors, and the reviews may have been edited for length and clarity.
How We Choose the Best Hair Loss Shampoo For Men:
A shampoo that is particularly designed for men who are grappling with hair loss is more than just a hygiene product; it's a beacon of hope. It's a daily ritual that goes beyond washing away dirt and grime; it's about infusing the scalp with essential nutrients, promoting healthier hair growth, and slowing down the process of hair thinning so you can reclaim your follicular throne with confidence and dignity.
Men have long been plagued with hair loss, whether it's due to genetics, aging, stress, or a combination of factors. However, the process of selecting the most suitable shampoo that truly caters to your special hair needs can be daunting, especially with the overwhelming amount of options in the market.
To help you in this noble quest, we have done a deep dive research and have chosen the top 3 best hair loss shampoos only formulated for men that will provide you with the best possible options for restoring your hair's vitality and strength without causing any harm or side effects to your precious scalp & hair.
Whether you need a thickening shampoo that gives your hair a boost of volume or a nourishing one that restores strength and moisture to your hair, we have got you covered. We have narrowed down the best shampoos for men that will help you win your battle against hair loss and reclaim your confidence.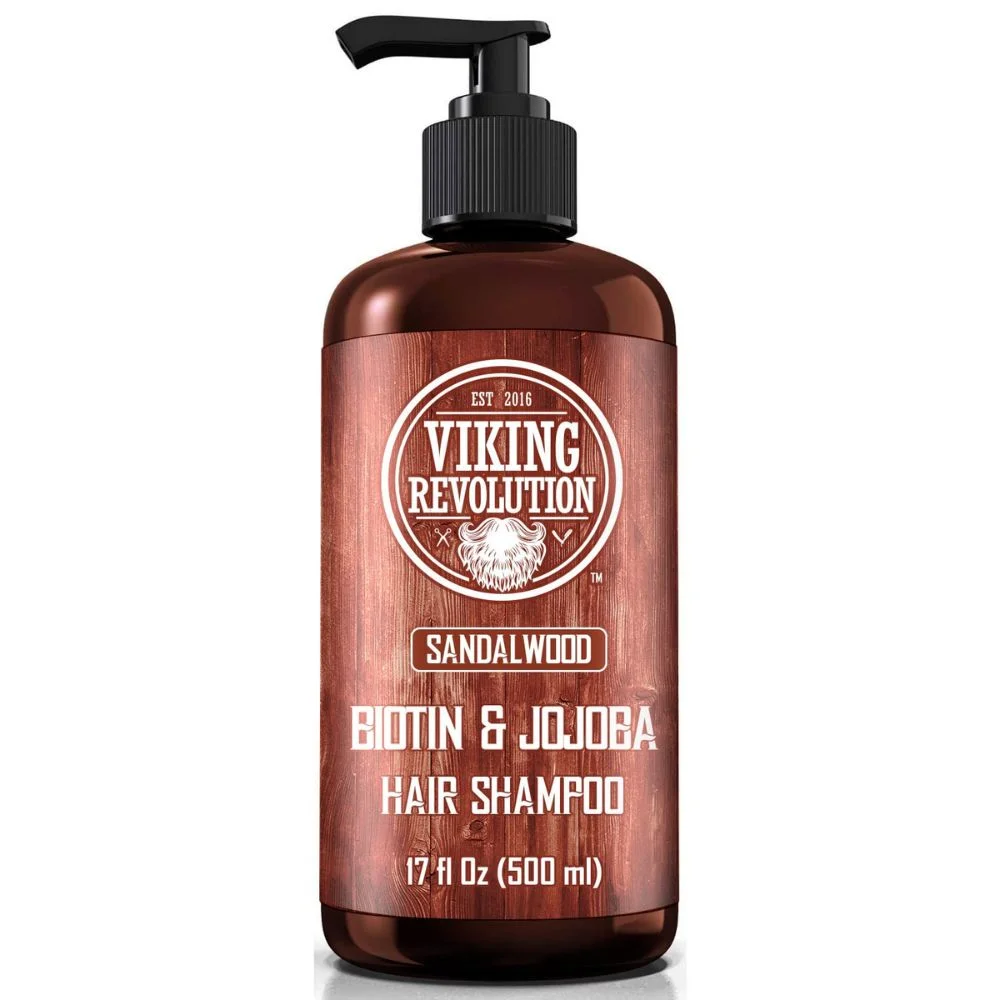 Best Hair Loss Shampoo For Thinning Hair
Viking Revolution Sandalwood Men's Shampoo
Check Price on Amazon
Why GG Loves It
If you are in need of a multipurpose shampoo that is just made for guys who are fighting hair loss, this one is definitely for you. Viking Revolution Sandalwood Men's Shampoo is not just a strengthening shampoo; it is a powerful weapon in the fight against thinning hair so that you can look/feel your best.
While hair loss is a joint problem for both men and women, the causes may differ. For men, it is often attributed to the hormone DHT (dihydrotestosterone), which attacks hair follicles, causing them to shrink and finally stop producing hair. This leads to thinning hair and, in some cases, complete baldness.
That's where Viking Revolution Sandalwood Men's Shampoo comes in, just like a guardian angel to save the day. Its active ingredients, Jojoba and vitamin b5, work together to combat DHT and promote hair growth. Jojoba is known for its moisturizing properties that nourish and strengthen the hair follicles, while vitamin b5 helps to repair damaged hair, stimulate new hair growth, and add shine to your hair.
Apart from its powerful formula, this shampoo not only effectively cleanses and nourishes your hair, but it also stands out for its unique scent of sandalwood. The refreshing and invigorating aroma of sandalwood will linger in your hair throughout the day, creating a sense of freshness and masculinity.
This delightful fragrance is carefully crafted to boost your confidence and leave you feeling irresistibly attractive, making every day a great hair day. Simply put, if you need a thickening shampoo that helps promote healthy hair growth but also wants to smell great, then this one is the perfect choice for you.
What You Should Know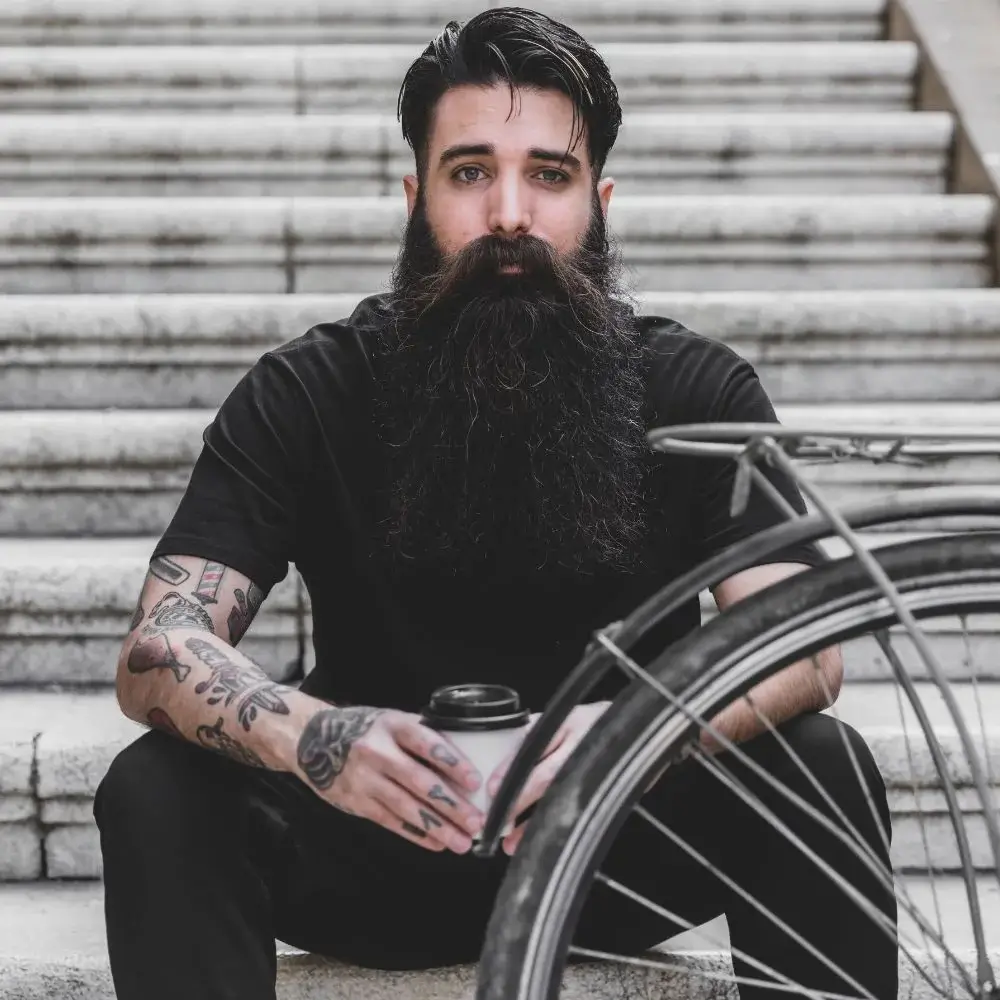 Viking Revolution is not just a brand; it's a revolution in men's grooming. They're committed to crafting products that avoid harsh chemicals and embrace natural formulations. They know the importance of quality and scent, ensuring your hair care routine is a delightful and confident-boosting experience.
This shampoo is free from paraben and sulfate and even cruelty-free, so you can use it with confidence, knowing that your hair and the environment are in good hands. It's also suitable for all types of hair, making it an excellent and spectacular choice for men with sensitive scalps or different hair textures.
Whether you have thinning hair, thicker hair, fine hair, fragile hair, dry hair, or simply want to take care of your luscious locks, this shampoo is a must-have in every man's shower routine. On top of that, it also contains other natural ingredients such as olive oil and biotin and is even safe for those with colored hair.
Biotin, also known as vitamin B7, is a vital nutrient in promoting healthy hair growth. It helps strengthen the hair follicles, preventing breakage and promoting thicker and fuller-looking hair. Olive oil is another fantastic natural ingredient that can nourish your scalp and hair to prevent dryness and dandruff.
But the most convincing thing about this shampoo is the pump bottle packaging. To use it, simply pop open the lid and pump out a small amount onto your palm. Lather it onto wet hair, massage it into your scalp for about a minute, then rinse thoroughly with cool water. It's that easy, mess-free, and efficient.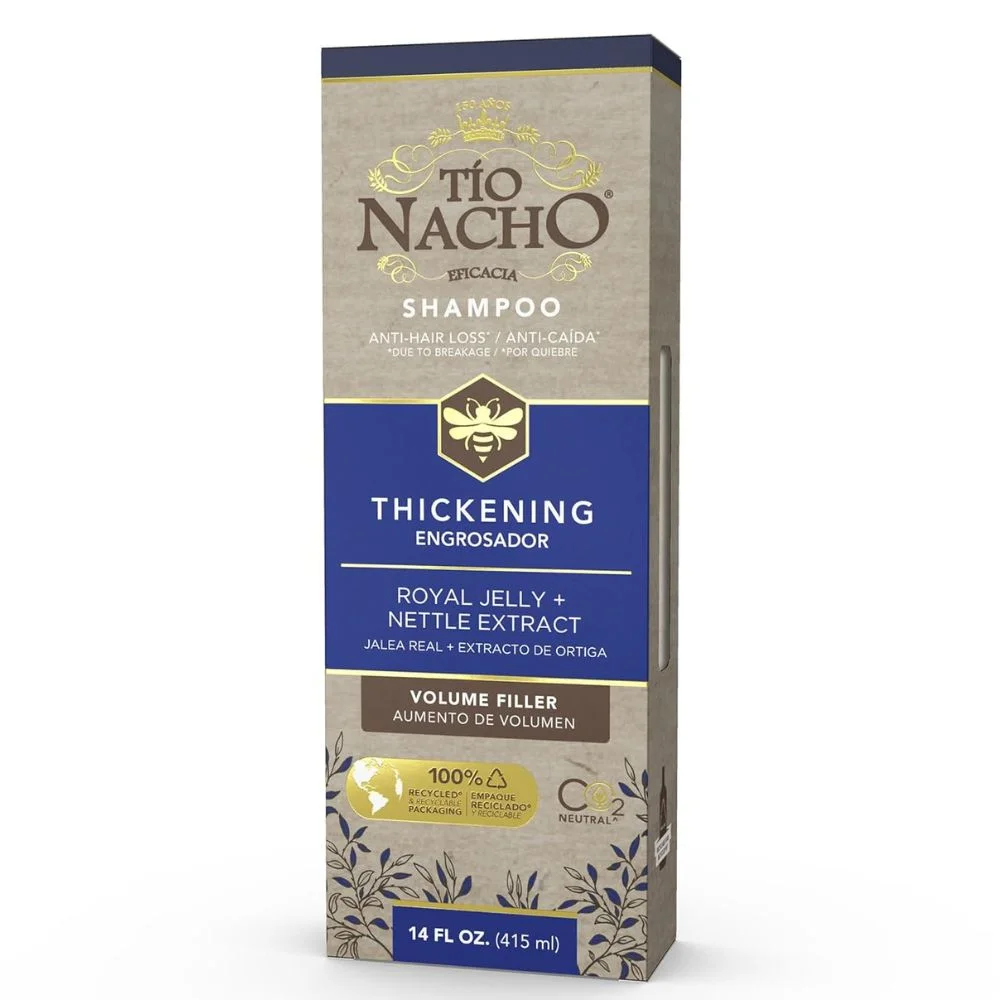 Best Thickening Shampoo For Hair Loss
Tio Nacho Anti Hair Loss Thickening Volume Filler Shampoo
Check Price on Amazon
Why GG Loves It
Have you been looking for a shampoo that helps give you visibly stronger and plentiful-looking hair so you can say goodbye to hair breakage? Want something that will pump up the volume and improve the thickness of your hair for a fuller, more abundant look? If so, then you should look no further than Tio Nacho Anti Hair Loss Thickening Volume Filler Shampoo, as it is one of the best thickening shampoos.
This honey-scented shampoo is designed to help reduce hair loss due to breakage while also giving you visibly thicker & fuller hair. Its deluxe blend formulation contains ingredients that are known to promote hair health and fight against breakage, allowing you to achieve the healthy hair you've been dreaming of.
But what sets this apart from others is its unique volume-boosting formula. Tio Nacho's Thickening Volume Filler Shampoo works to add weightless volume to your hair, giving it a fuller appearance that lasts all day long. So not only will you get stronger, healthier hair, but also the illusion of thicker locks.
It includes amino acids ( as active ingredients) that are vital building blocks for hair growth and care. Amino acids help to strengthen the hair shaft, preventing breakage and promoting healthy hair growth. They also help to nourish the scalp, creating a healthy environment for hair follicles to thrive easily.
They say good things come in small packages, and that's certainly true for amino acids. These powerful ingredients work at a microscopic level to penetrate deep into the hair shaft and provide essential nutrients and moisture. With this ideal shampoo, you can improve both hair density and scalp health.
What You Should Know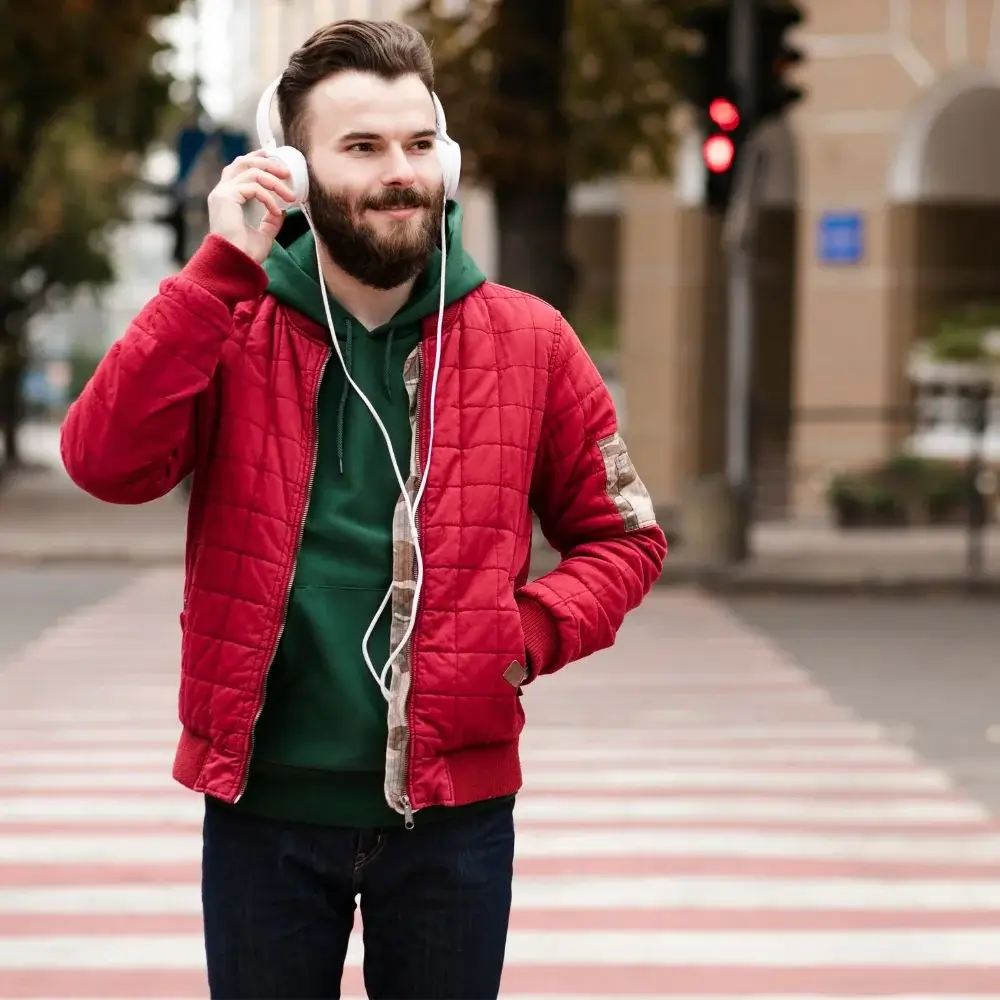 The real aspect that makes this body-boosting shampoo from Tio Nacho a breathtaking solution is its ability to treat various hair problems. Whether you're dealing with hair thinning, brittle strands, or dullness, this shampoo is the perfect choice for improving your locks' overall health and appearance.
Aside from amino acids, this shampoo also contains natural extracts known for their hair-strengthening properties. These include aloe vera, ginseng, and rosemary extracts that not only promote hair growth but also soothe the scalp, & remove dead skin cells so that your hair can grow in a healthy environment.
The star ingredient that it contains is Royal jelly. This unique ingredient has been used for centuries in traditional medicine and is known for its ability to promote hair growth and improve hair quality. It's packed with essential vitamins, minerals, and amino acids that are necessary for healthy and strong hair.
So whether you want to add volume to your hair, strengthen it from root to tip, or simply maintain a healthy scalp, this shampoo has everything you need. And the best part? It's suitable for all hair types like limp hair, dry hair, strengthen hair, or fine hair, and can be used daily without any harsh side effects.
This thickening shampoo not only helps stimulate hair growth or combat hair thinning, but it also leaves your hair with a refreshing scent of rosemary. The invigorating smell will awaken your senses and leave you feeling refreshed after every wash; it will last all day long without being overpowering or irritating.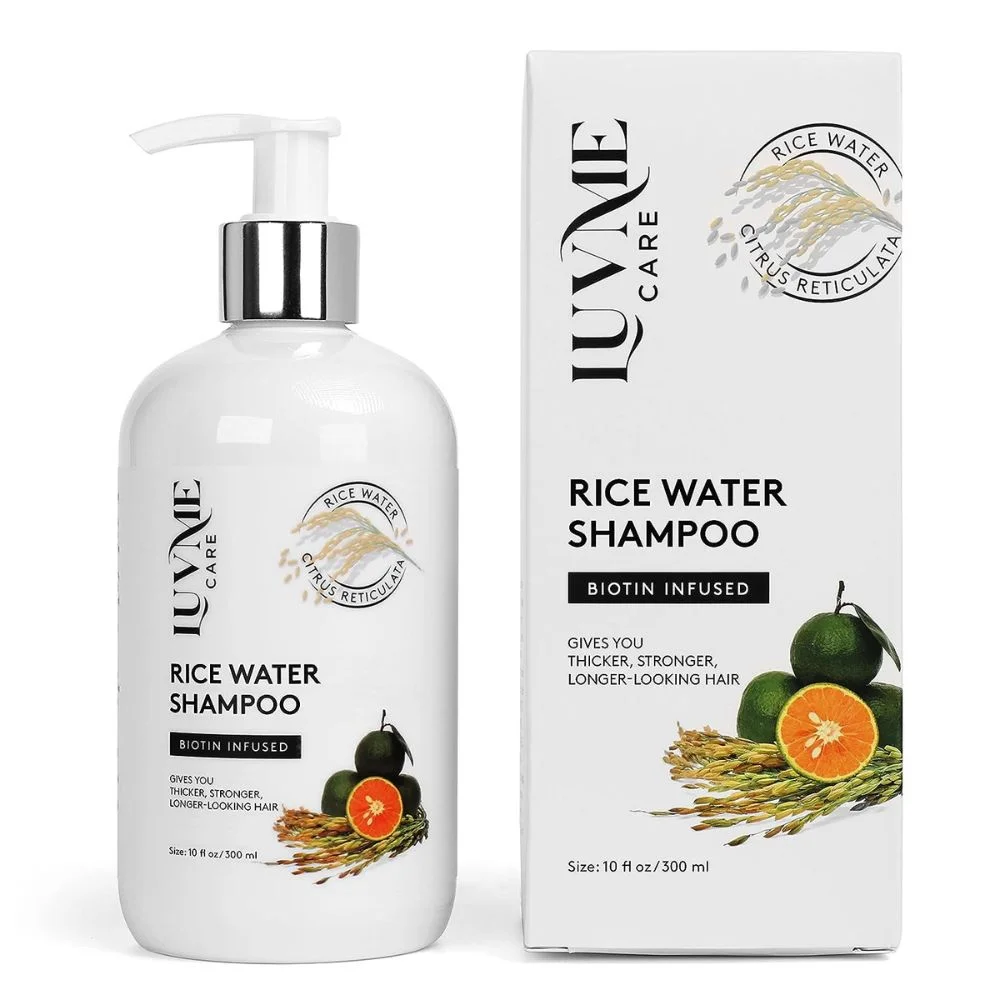 Best Hair Growth Shampoo For Hair Loss and Thinning Hair
Luv Me Care Rice Water Hair Growth Shampoo
Check Price on Amazon
Why GG Loves It
If you are struggling with thinning hair, hair loss, or flat, damaged hair, then the Luv Me Care rice water hair growth shampoo is like the magic piece you have been missing. This specially formulated shampoo is designed to restore the full appearance of your lifeless hair without compromising its future health.
This premium hair growth shampoo is formulated with a complex mix of nutrient-rich ingredients to provide your hair with the nourishment it needs to look fuller and feel stronger. Some of the key ingredients in this strengthening shampoo include rice water, citrus reticulata peel, and ginger root.
Rice water has been used for centuries in East Asia as a natural remedy for promoting hair growth. It is rich in vitamins, minerals, and amino acids that can help strengthen and nourish each hair follicle, promoting healthier and fuller-looking hair. Citrus reticulata peel helps to invigorate and purify the scalp.
It contains antioxidants that can combat free radicals and protect the hair from damage. Ginger root is a well-known superfood that has been used for ages for its medicinal properties. It helps to stimulate the scalp and promote hair growth while leaving your hair with a refreshing and invigorating scent.
On top of all that, this one of the best hair growth shampoos is suitable for all hair types. So it doesn't matter if you have thinning hair that needs some TLC or you have always had fine and thin hair; this premium shampoo can work its magic on all types without stripping off the natural oils from your scalp.
What You Should Know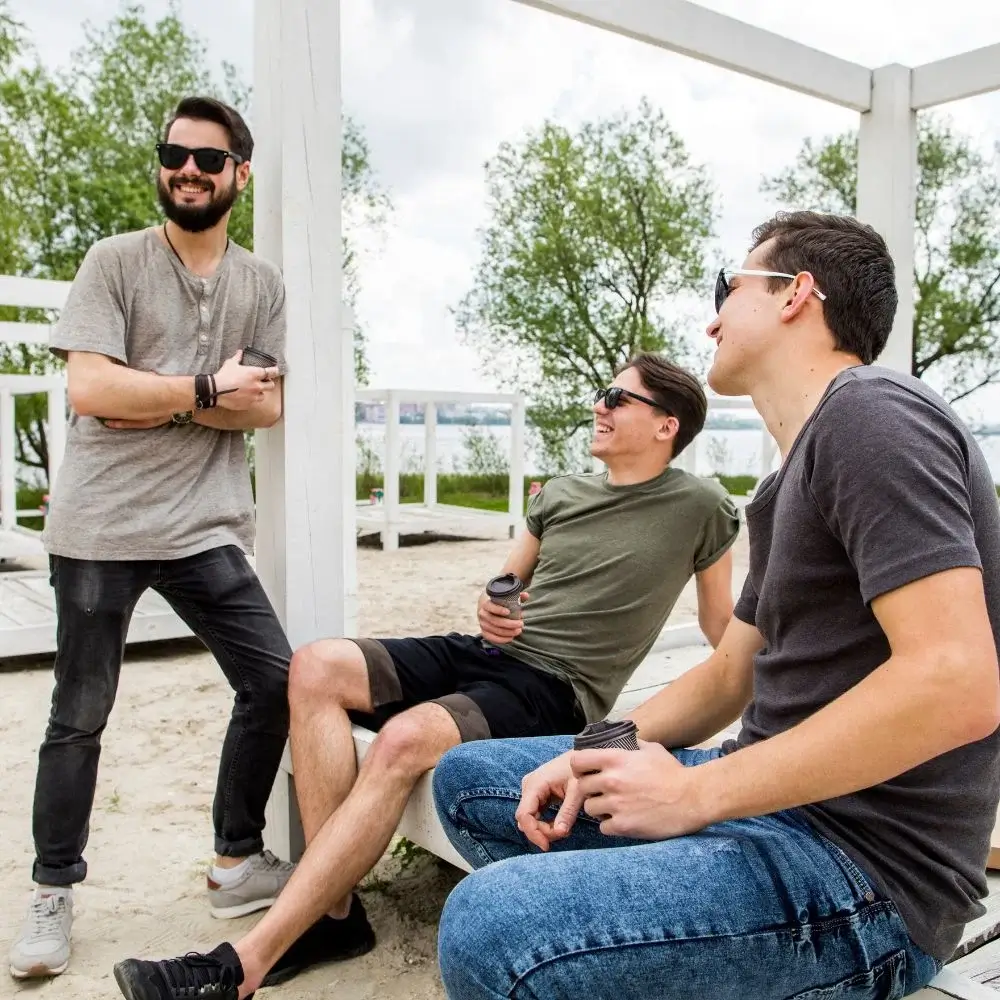 This rice water hair growth shampoo is also infused with biotin (also known as vitamin B7) and caffeine, two key ingredients known for their hair-strengthening and growth-promoting properties. Biotin helps to fortify each strand of hair by repairing damage and preventing brittleness, while caffeine in this best shampoo stimulates blood flow in the scalp, promoting healthier roots and faster hair regrowth.
In addition to these powerful ingredients, this shampoo also contains a blend of vital nutrients that work together to support normal hair growth and reduce thinning. Plus, it is free from harmful additives and fillers such as sulfates, parabens, and silicones, making it a safe and gentle choice for sensitive skin.
This anti-thinning shampoo offers an optimal level of hydration for your hair by locking in moisture and preventing dryness. Unlike any anti-dandruff shampoo or strengthening shampoo, the price of this 10-fl Oz bottle is relativity affordable, so any man, no matter what their budget, can afford it without any worry.
Plus, this sulfate-free shampoo not only helps promote healthy growth of hair but also ensures it is ultra-nourished by the time it reaches its desired length. With citrus being the key scent of this hair growth shampoo, not only will your hair be healthy and strong, but it will also smell amazing and refreshed.
Here are Some FAQs to Help Guide you on Your Way!
Men who are dealing with the distressing issue of hair loss understand the emotional toll it can take. It's more than just a matter of aesthetics; it's about self-confidence, self-image, and the very essence of who you are. Luckily, with the right hair loss shampoo, you can help restore your hair and confidence.
But how does this thinning hair shampoo work? Can it completely restore lost hair? Are there any side effects of using this? However, without knowing the basics, you may be in a whirlwind of uncertainty.
So, to aid your journey, here are some of the most frequently asked questions about hair loss shampoos that will answer all your concerns and guide you on your path to reclaiming your hair and self-assurance:
How does hair loss shampoo work?
A hair loss shampoo is a product that is designed to help prevent hair loss by providing nutrients and nourishment to the scalp. It works by targeting the root cause of hair loss, which can be due to various factors such as genetics, age, stress, hormonal imbalances, or certain medical conditions.
The main goal of a hair loss shampoo is to promote healthier and stronger hair growth by nourishing the scalp with essential vitamins, minerals, and antioxidants. These ingredients help to stimulate blood circulation in the scalp, which in turn helps to deliver vital nutrients to the hair follicles.
If you are experiencing hair thinning, then look for shampoo that is enriched with natural ingredients like saw palmetto, salicylic acid, green tea, or pumpkin seed oil. You can also use a clarifying shampoo, strengthening shampoo, anti-dandruff shampoo, or thickening shampoo as they improve hair volume.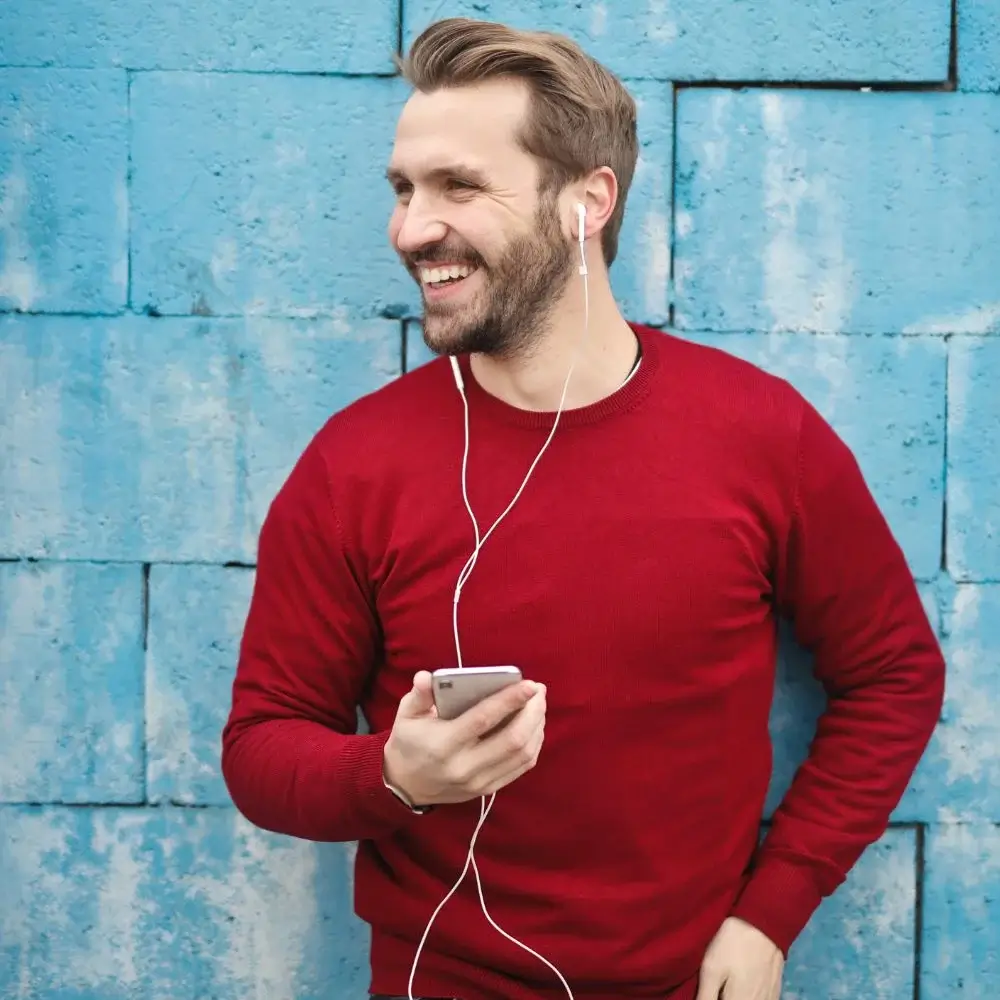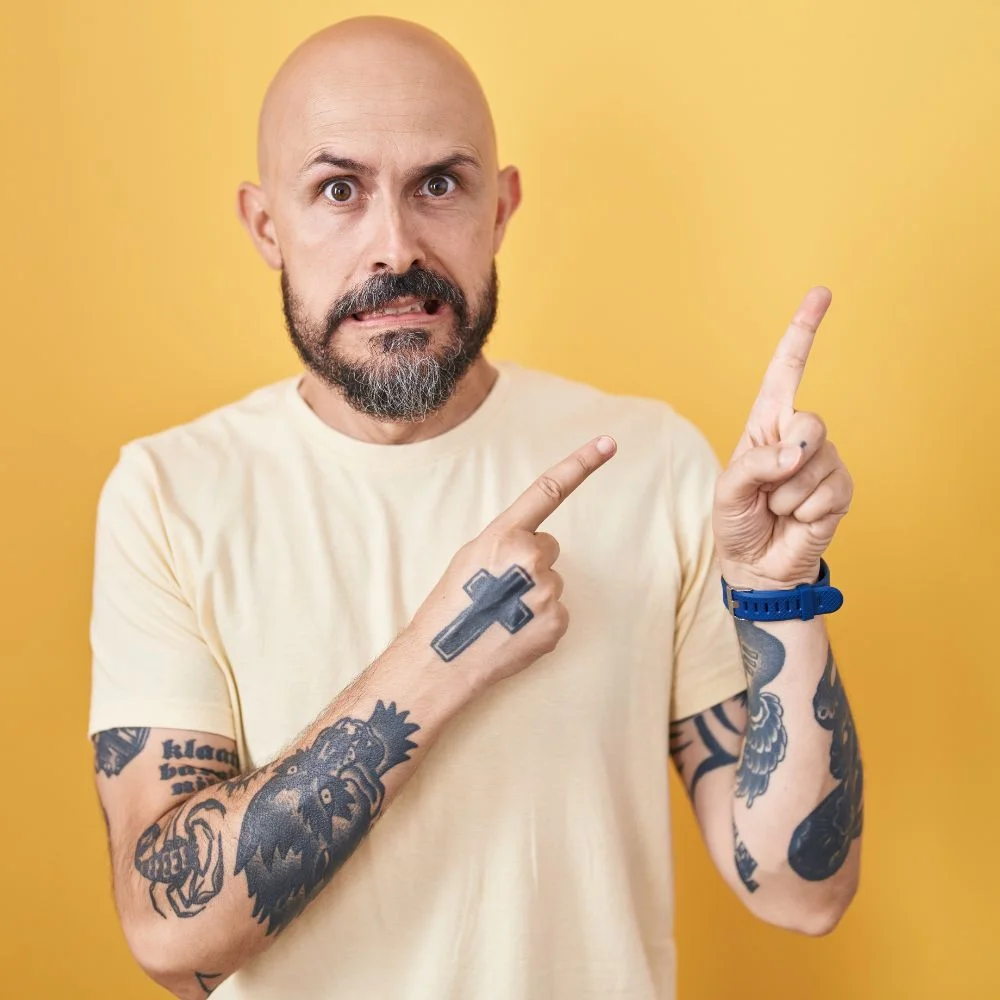 Can hair loss shampoo completely restore lost hair?
The simple answer is no. Hair loss shampoo cannot completely restore lost hair since it does not target the root cause of hair loss. Most hair loss shampoos claim to stimulate hair growth and prevent further hair loss by providing essential vitamins and minerals directly to the scalp. While these ingredients may promote healthier hair growth, they do not address the underlying causes of hair loss, such as genetics.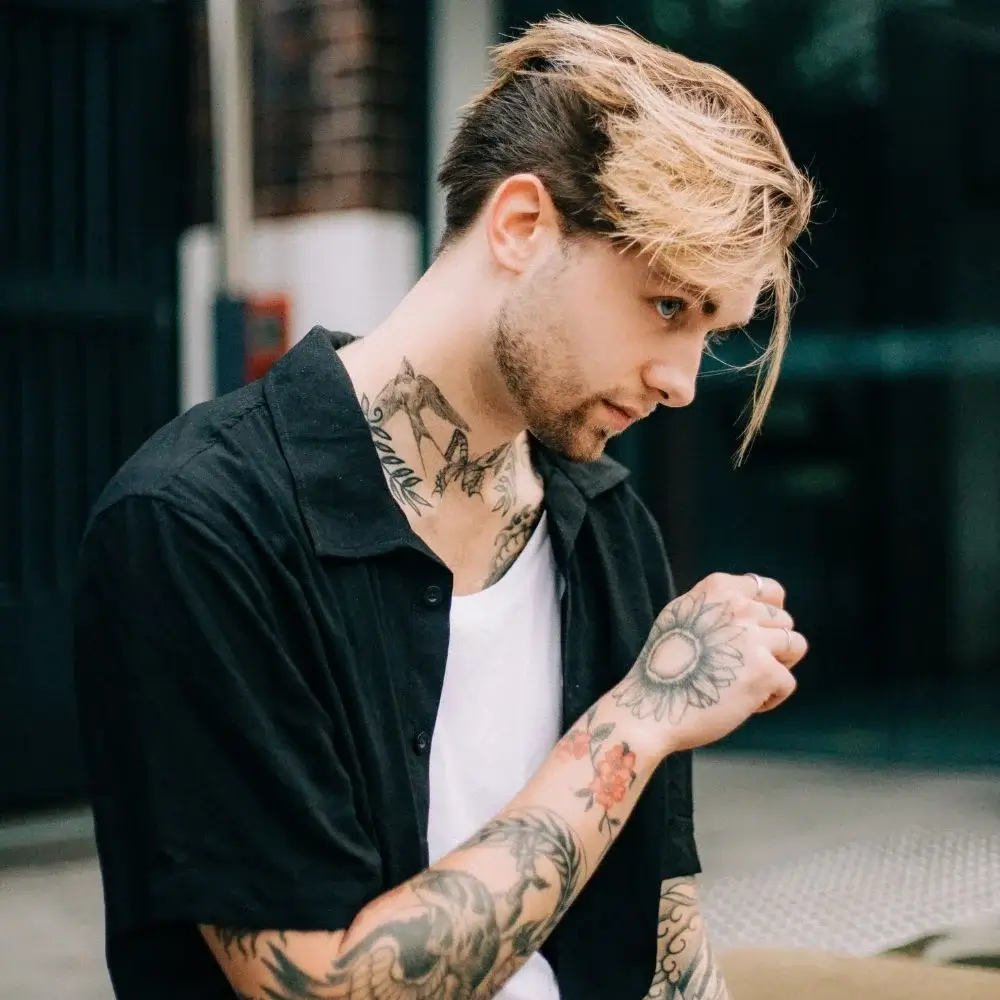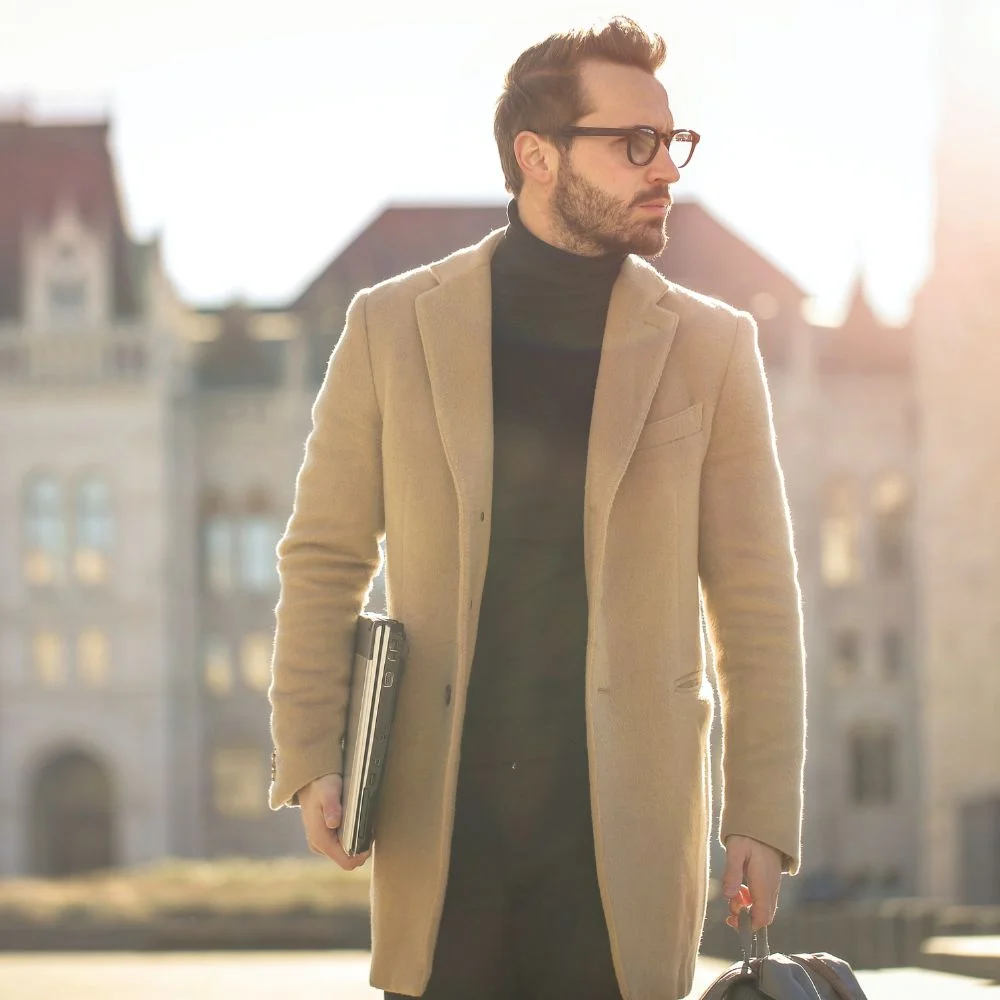 How often should I use hair loss shampoo?
The frequency with which you should use hair loss shampoo depends on the specific product and your individual needs. Some people may benefit from using it daily, while others might only need to use it a few times a week. It's vital to follow the instructions provided by the manufacturer of your shampoo.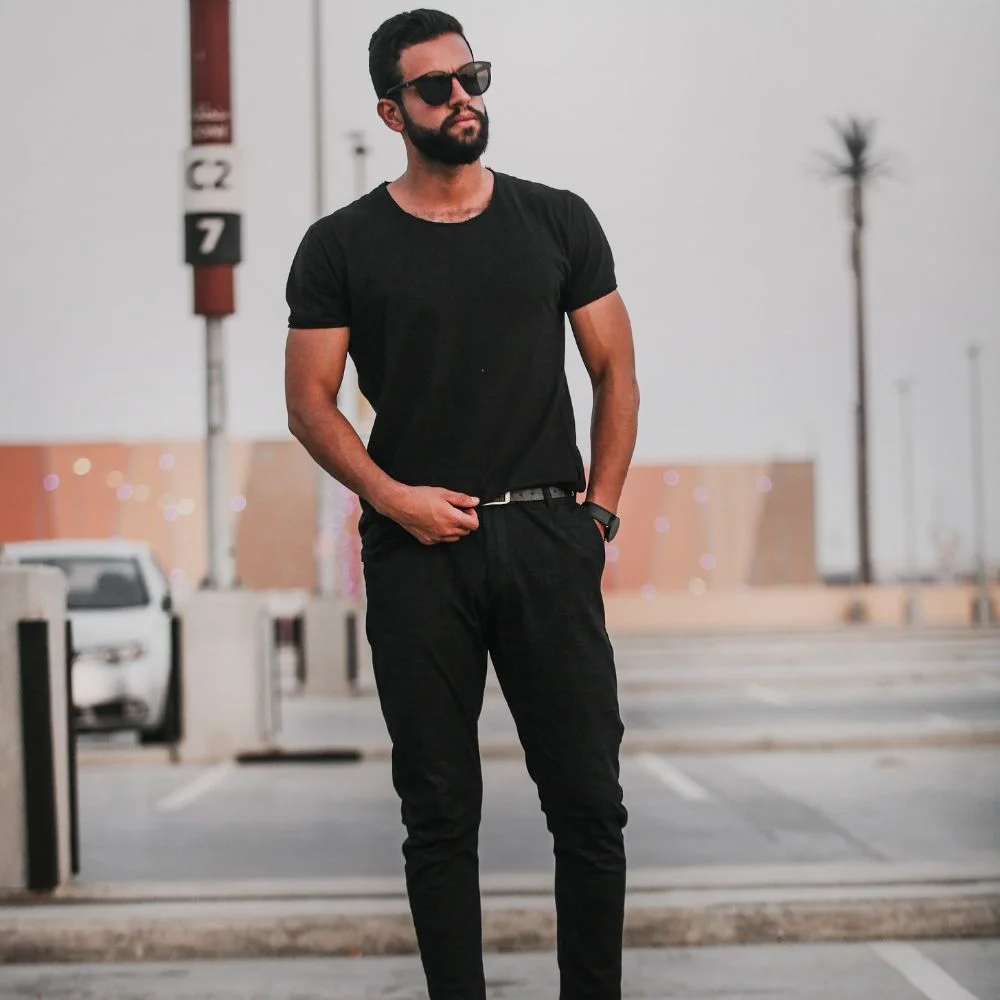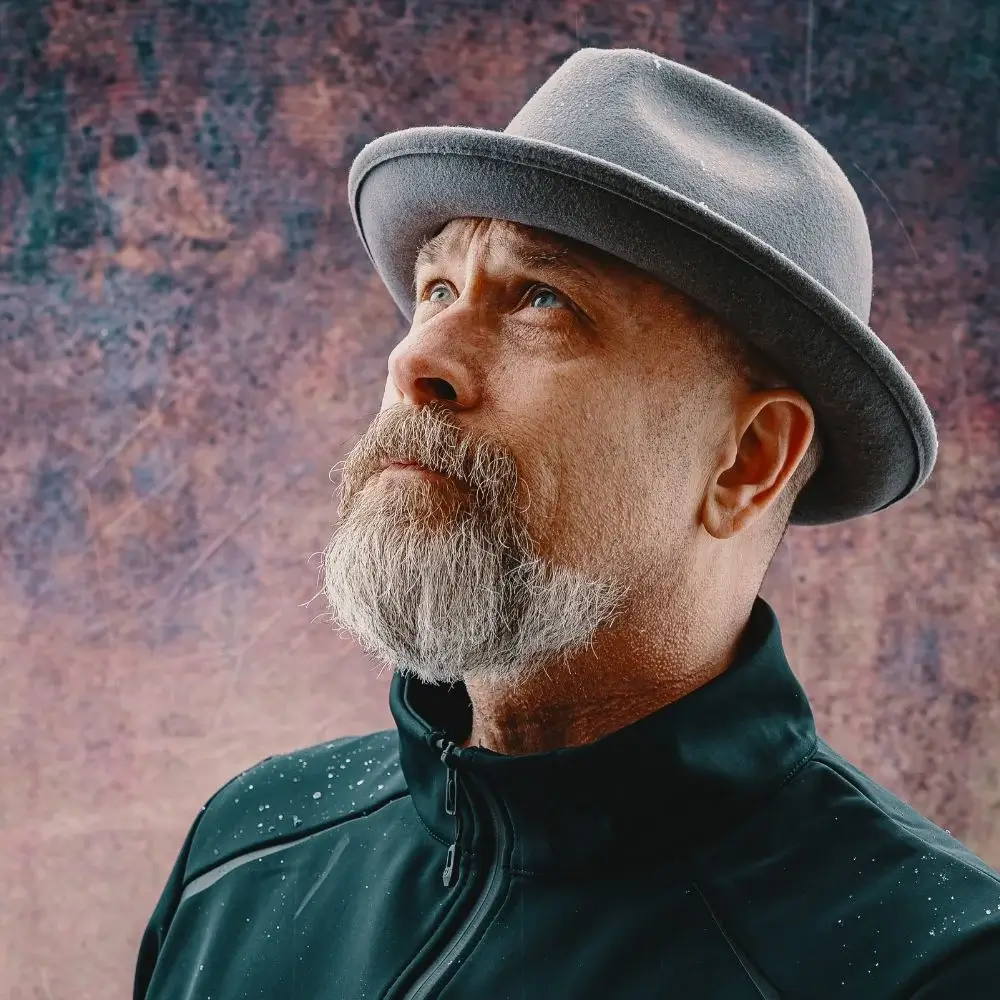 Are there any side effects of using hair loss shampoo?
No, if you use a high-quality hair loss shampoo, there should be no side effects. However, like with any new product, it is always recommended to do a patch test before using it on your entire scalp. Note: some shampoos can cause scalp irritation or hair damage, so pick the one that is chemical-free.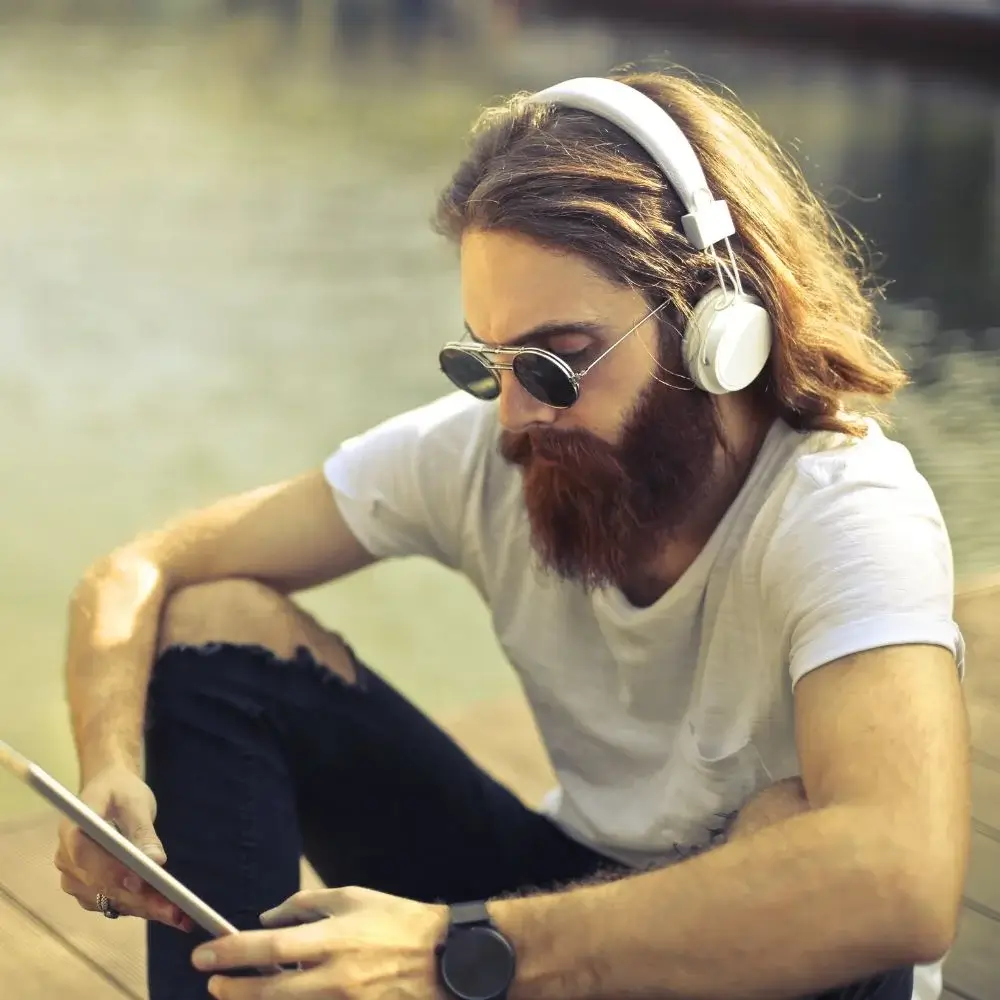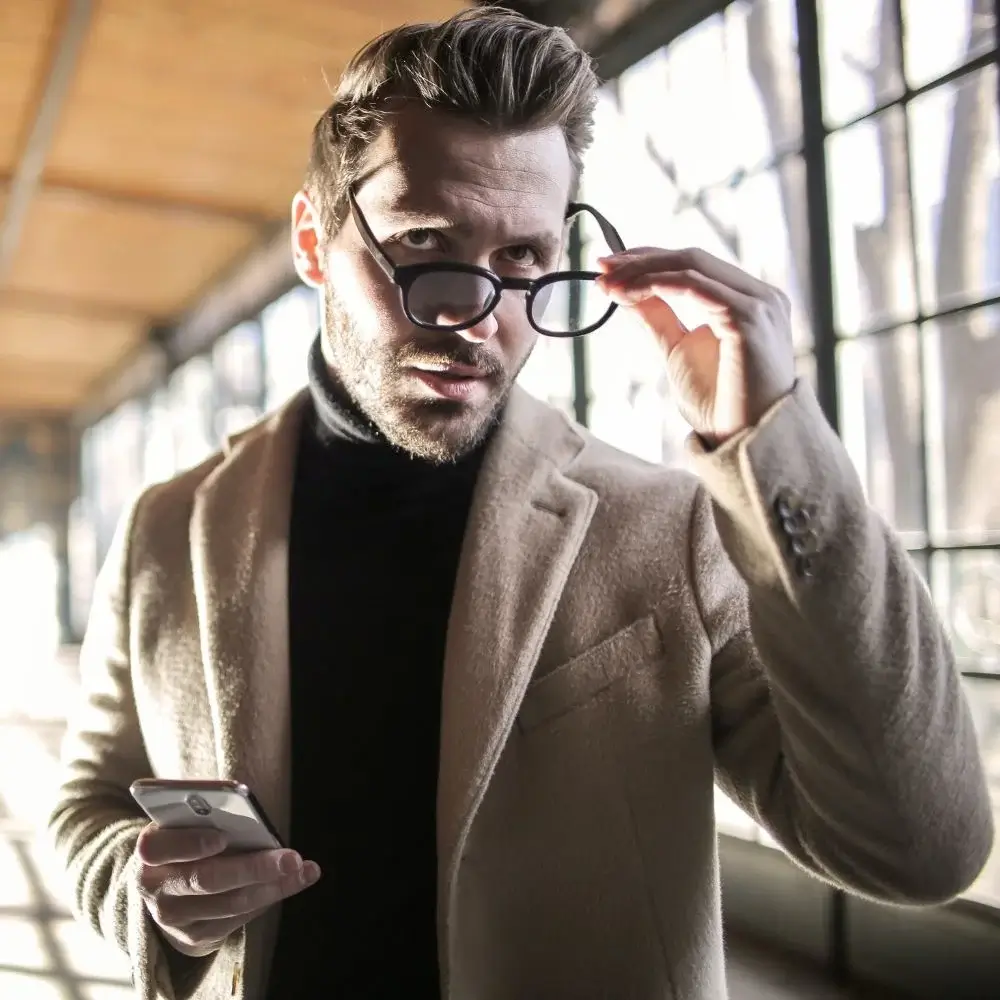 Best Hair Loss Shampoos For Men:
If you're experiencing hair loss, don't fret! You're not alone. In fact, two-thirds of men experience some form of hair loss by the age of 35. However, that doesn't mean you must accept it and let nature take its course. With advancements in science, there are plenty of products that you can use to regain your hair.
One such option is using the right hair loss shampoo. The top three best hair growth shampoos that we have listed above are some of the most back-breaking solutions that can unleash a resurgence of your luscious locks. These best hair loss shampoos are not mere elixirs; they are the warriors of your hairline.
They are made with potent ingredients to fight back against thinning and failing hair so you can stride into the future with a crown of confidence. All of them are free from harsh chemicals, which means they're gentle on your scalp. They promote hair growth by cleansing the scalp of excess sebum and oil.
Whether you are dealing with androgenetic alopecia, aka Male Pattern Baldness (MPB), dandruff, or just generally thinning hair, these shampoos will be your steadfast allies in the quest for a resplendent mane. They stand as your trusty knights in the battle against receding hairlines and vanishing self-assurance.
So what are you waiting for, gentlemen? Pick any one of these best hair loss shampoos from our list today and embark on a journey towards a more confident, vibrant you. Your hair deserves royal treatment, and these shampoos are here to give it just that so you can look and feel your best every day.
They are also affordable; you don't have to give you an arm and a leg to regain your hair. These products come at various price points, so you can choose the one that fits your budget. Additionally, they are easy to use and can be incorporated into your daily grooming routine without any hassle.