Hey there, fabulous future bride! We see you there, perched on the precipice of one of the most magical days of your life. But let's be real: with so much to think about (flowers? check. Catering? check. Aunt Edna's gluten-free, dairy-free, taste-free special meal? check.), it's easy to overlook some of the finer details. That's where we swoop in, clutching your potential lifesaver: the Bride Wallet.
So, what's this brides wallet you ask? Let's paint a picture: a compact, classy, ultra-chic accessory with enough room to safely stow all the essentials a bride might need on her big day. Think ID, credit card, lip balm, and maybe a lucky charm or two (or that miniature version of your vows you wrote on a napkin in a moment of inspiration at 3 a.m. last Tuesday). This gem isn't just a wallet, it's an emblem of bridal self-sufficiency, wedding-day preparedness, of fashionable functionality.
In the hustle-bustle of wedding preparations, bride wallets emerge as the unsung heroes, promising to keep your sanity intact and your essentials within reach. Picture this: you're about to do your grand entrance but suddenly remember your vows are tucked away in your bridal suite, and not with you. Heart attack, right? Not if you have your bride wallet. Simply unzip, retrieve, breathe, and walk down that aisle with all the confidence of a woman who has her life (and her vows) in her pocket.
Now let's dive into the world of bride wallets and find the perfect one that complements not just your bridal attire, but your indomitable spirit too. You got this, bride-to-be!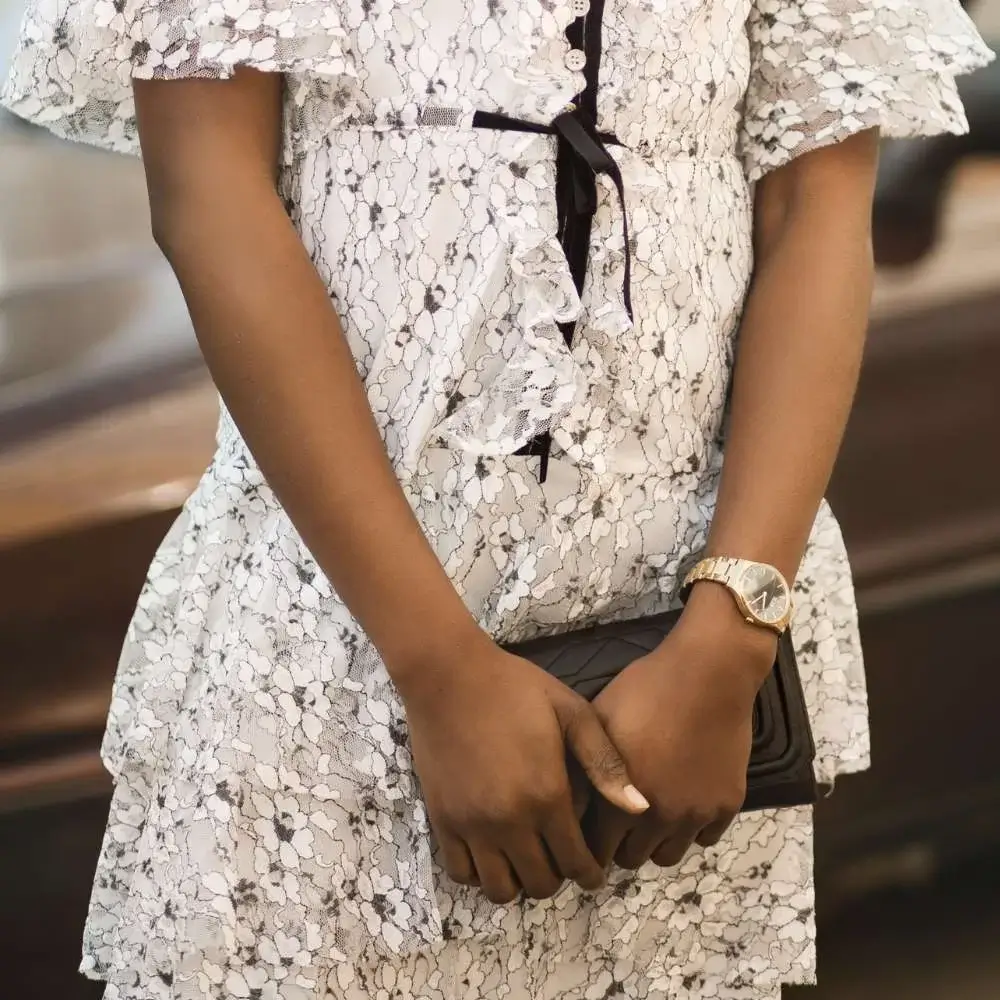 Why Choose a Bride Wallet?
Convenience and Functionality
Alright, so let's get down to brass tacks. Why should you, the stunningly organized bride-to-be, choose a bride wallet? Well, we've got three words for you: Convenience. Functionality. Style. Alright, that's four, but who's counting?
First up, convenience and functionality. Picture this: it's your big day, and you're dressed to the nines, looking like a goddess descended from the heavens (cue the angelic choir). The last thing you want to worry about is lugging around an oversized purse that's more suited for a weekend shopping spree than your elegant wedding day. Enter the bride wallet.
This clever little accessory is compact enough to slip into the tiniest of bridal bags or even the pocket of your wedding gown. It neatly organizes your essentials in multiple compartments, promising you no frantic fishing expeditions. ID, credit card, emergency touch-up kit - all in one convenient location. Plus, secure closures ensure your items stay put. No more mini heart attacks every time you open your bag.
Style and Elegance
Now, let's talk style. Oh, you thought bride wallets were all function and no fashion? Think again! These darling accessories can be just as chic and elegant as any other part of your bridal ensemble.
There's a veritable smorgasbord of design options to complement your look and your personality. From classic white leather with pearl embellishments to sleek satin encrusted with rhinestones, there's a bride wallet for every type of bride. And for the bold brides out there, there are bride wallets in rich colors, perfect to make a fashion-forward statement.
But these wallets aren't just about the outside. It's the inside that counts, right? And on the inside, you'll find luxurious linings in silks and satins, not to mention carefully designed compartments to keep your essentials organized.
In short, the bride wallet is a bridal accessory that marries convenience with style. It's like the matrimony of function and fashion. So, dear bride-to-be, choose a bride wallet, because, on your big day, you deserve the best of both worlds!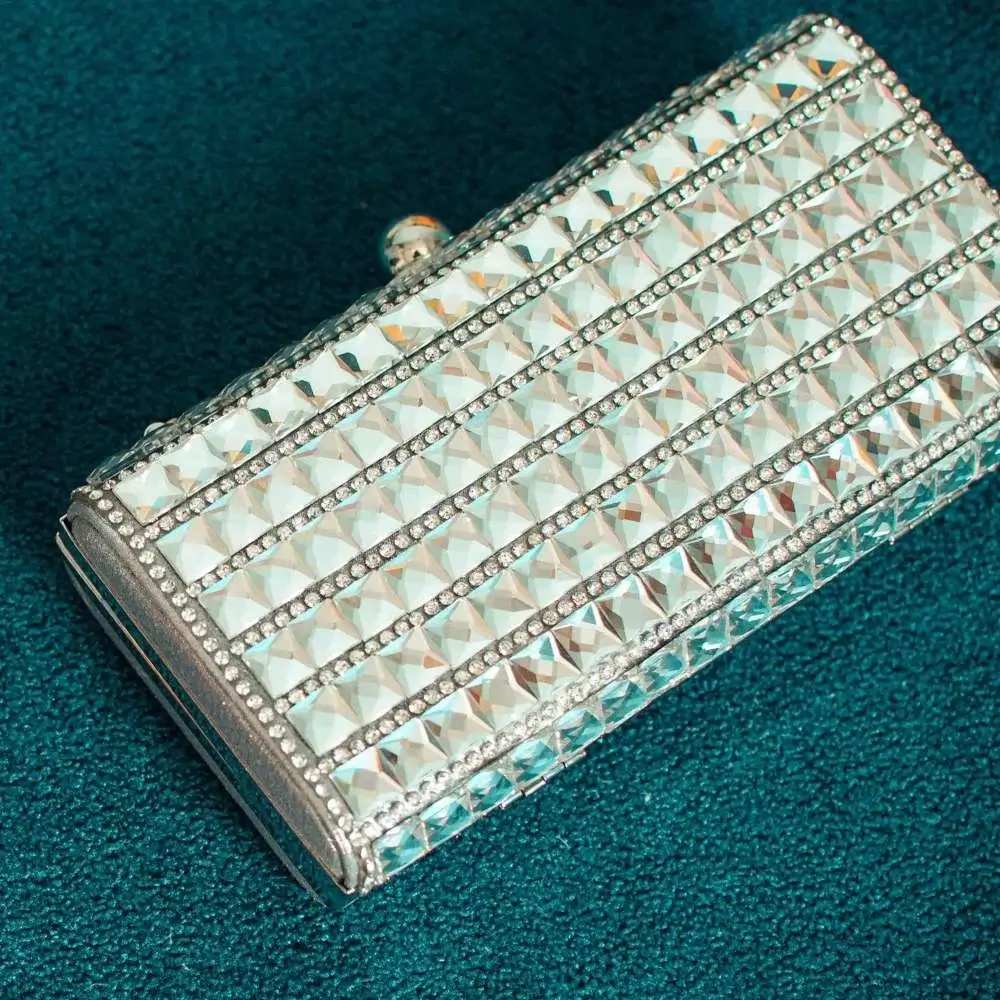 Factors to Consider
Now that we've established why a bride wallet is a wedding-day must-have, let's chat about what you should consider when choosing your trusty, take-along companion.
Size and Capacity
First and foremost, think about size and capacity. Before you pick a wallet based solely on its glittering sequins (we see you, sparkle-lovers), remember, it needs to accommodate your essentials. Do you plan to carry just your ID and credit card, or is your checklist longer (say, emergency makeup, energy bar, that cute Polaroid from your first date)?
Wallets come in different sizes, from compact coin purses to larger clutches. If your essentials list is minimal, a small, streamlined wallet should do the trick. But if you've got a lengthier checklist, consider a larger wallet or clutch that can hold all your must-haves without transforming into an overstuffed burrito.
Durability and Quality
Next up, durability and quality. We get it, your wedding day is a one-off event, but why should your bride wallet be? Choose a well-made wallet that can see you through your big day and transition seamlessly into your everyday life.
Materials matter here. Classic leather is a sturdy and chic option that stands the test of time (and the occasional champagne spill). Fabric wallets, whether they're silk, satin, or cotton, offer versatility in terms of colors and patterns, but they might need more tender loving care. Synthetic materials can mimic the look of pricier options, but keep in mind that their longevity can vary.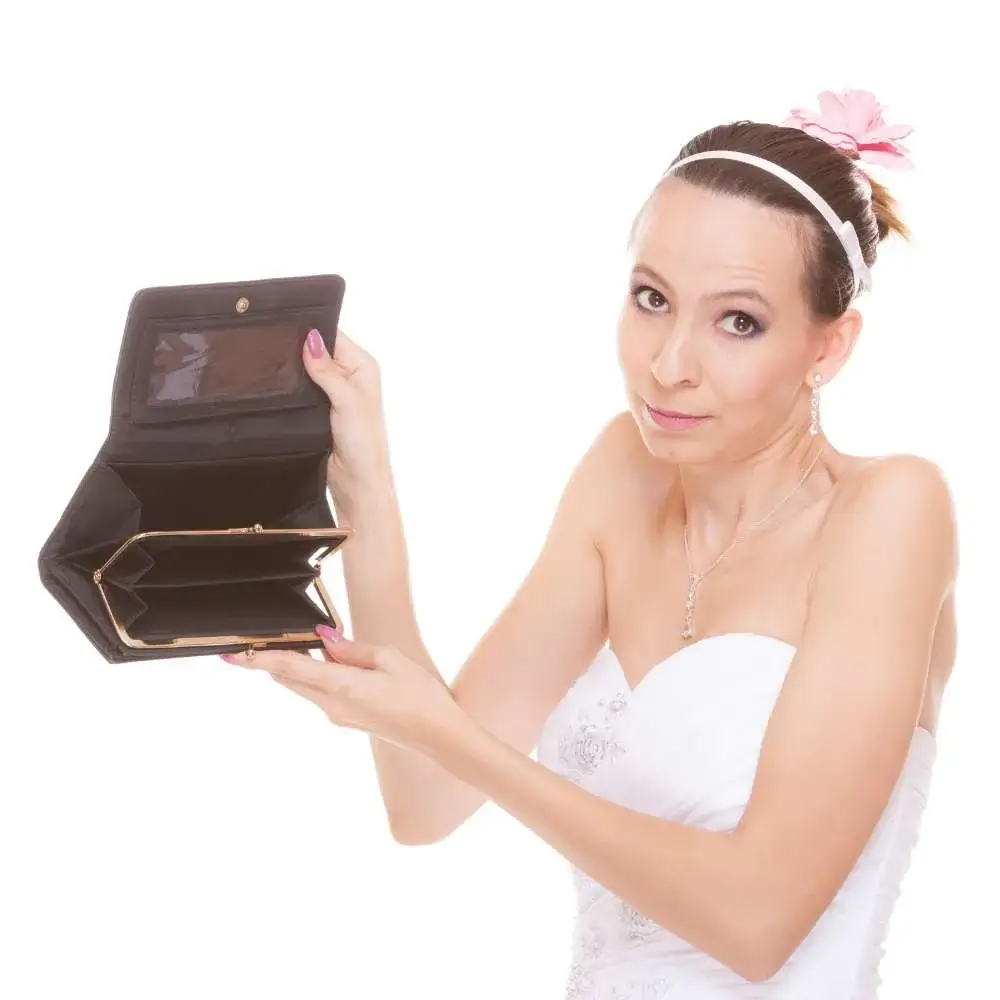 Security Features
Last, but certainly not least, security features. Your wedding day is about love and joy, not about worrying if your credit card is playing hide and seek. Look for wallets with secure closures like zippers or snap buttons. These features ensure your valuables stay put even during the most vigorous of dance-offs (we're looking at you, Macarena).
In this digital age, let's not forget about RFID protection. Some wallets come equipped with RFID-blocking technology, which can protect your credit cards from electronic pickpocketing. Talk about taking 'something borrowed' to a whole new level!
Remember, your bride wallet isn't just a practical tool; it's an extension of your style and an accessory you'll hold close on one of the most memorable days of your life. So take your time, do your research, and find a wallet that makes your heart sing just as much as your betrothed does.
Our List of the Top Products in this Category
Kei Project Bride Racing Wallet
JDM Bride Racing Wallet
Kei Project Bride Racing Women's Ladies Wallet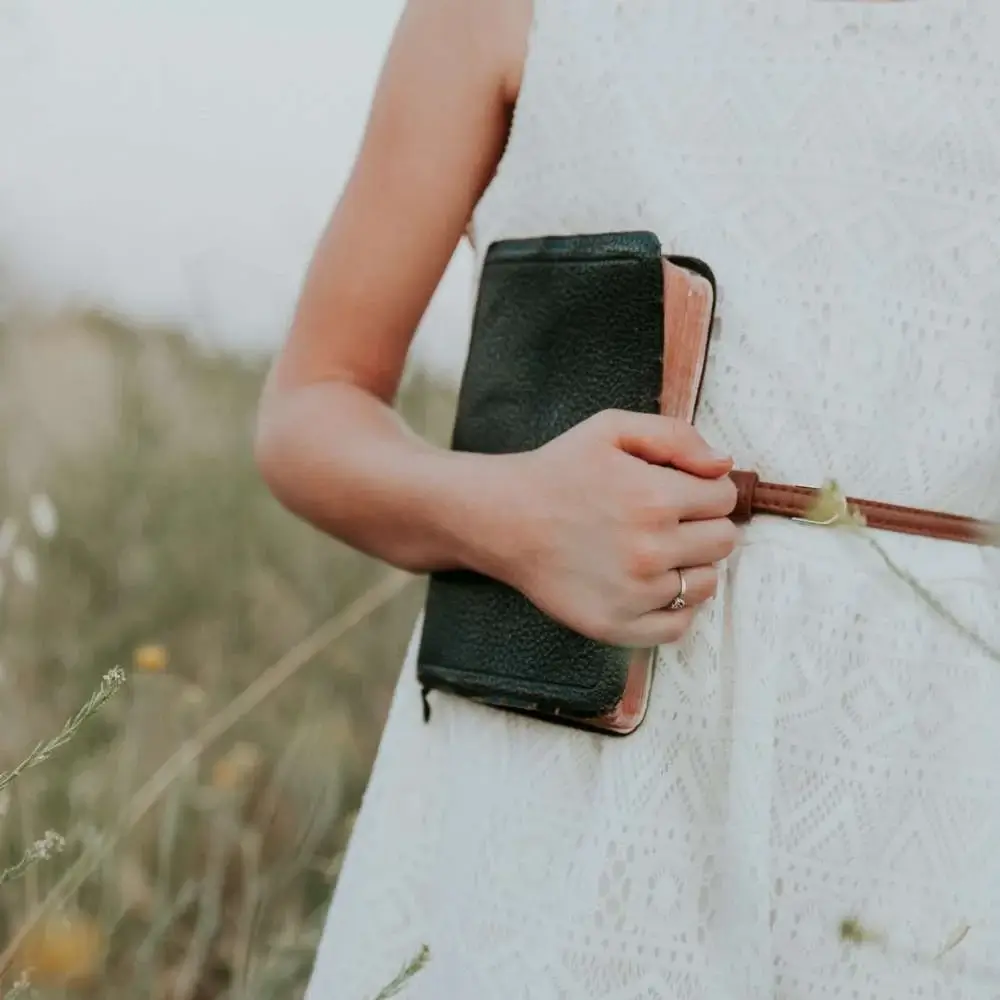 Phew! That was quite the bridal whirlwind, wasn't it? We've touched on the magic of bride wallets, their effortless blend of convenience and elegance, and the key factors to consider when choosing the one that's right for you. So let's tie this guide up in a neat bow, just like those on your wedding favors.
Firstly, remember that a bride wallet is no less than a superhero in disguise. It's compact and chic, ready to tackle wedding-day woes with its superpowers of convenience and functionality.
When selecting your bride wallet, size does matter. Think about your must-haves for the big day and choose a wallet that can comfortably accommodate them.
Don't overlook the importance of durability and quality. Whether you're a leather lover or a fabric fan, choose a wallet that will not only survive the wedding day shenanigans but also accompany you on your journey as a newlywed and beyond.
And, let's not forget about security features! A sturdy closure and RFID protection can be the unsung heroes that keep your valuables safe while you're busy busting a move on the dance floor.
Ultimately, the right bride wallet for you will align with your personal style and needs. Whether you're all about minimalistic elegance or you're a maximalist at heart, there's a wallet out there that's as unique and special as you are.
So, what are you waiting for? Dive into the world of bride wallets and embark on your journey to find the perfect one. Because, dear bride-to-be, you deserve a wedding accessory that's as functional and fabulous as you are!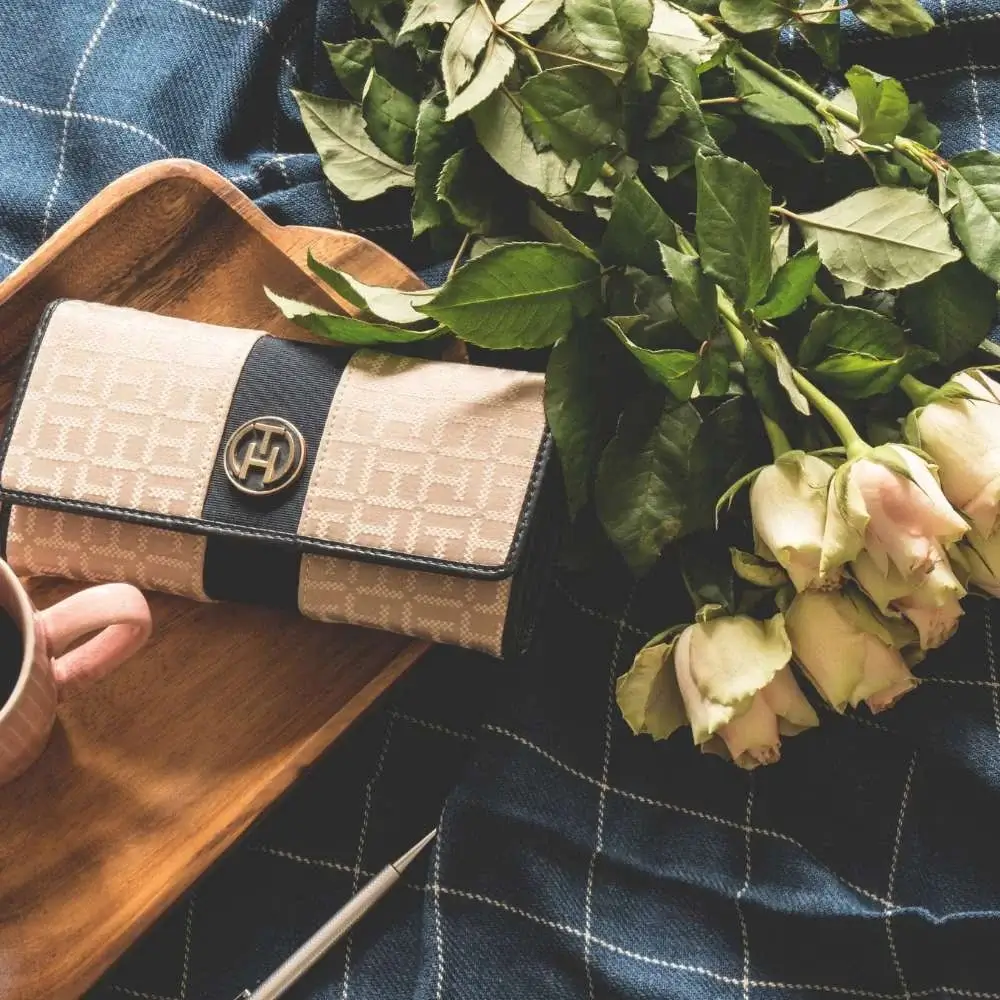 Your Must-Know Questions Answered: The Bride Wallet FAQs
What size bride wallet should I choose?
The size of your bride wallet depends on your personal needs. If you plan to carry just a few essentials, a small wallet should suffice. If you have more items, consider a larger one.
What features should I look for in a bride wallet?
Look for a wallet that has the right capacity for your needs, is durable and well-made, and has secure closures. Some wallets also offer RFID protection.
Are bride wallets secure?
Many bride wallets are designed with security in mind. They often feature secure closures like zippers or snap buttons, and some even offer RFID-blocking technology.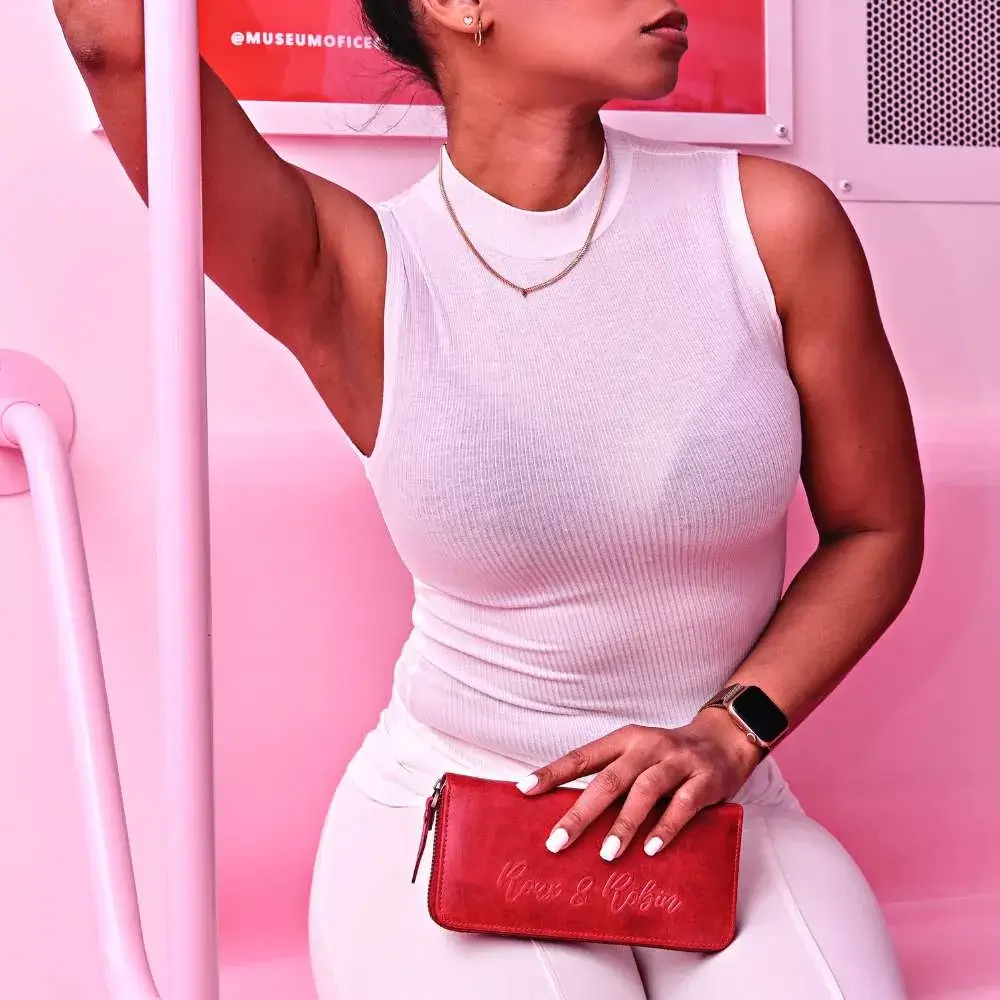 Can I use my bride wallet after my wedding day?
Definitely! A well-chosen, high-quality bride wallet can transition from your wedding day to your everyday life, providing functionality and style for many years.
Can I customize my bride wallet?
Many manufacturers and sellers offer customization options for bride wallets, such as monogramming or adding special embellishments, for a personal touch.