Football is one of the world's most thrilling & physically demanding sports. It's a game of strategy, skill, & strength, where every play is an ordeal of endurance and grit. However, as exhilarating as it is, it can also be dangerous. Injuries are common in any physical sport, but they are even more typical in football.
If you are a football player, your body is always exposed to the risk of injury, mainly your shoulders, and wearing football shoulder pads is crucial in protecting this part of your body. But with so many brands, it's quite challenging to choose the right shoulder pads that will provide optimal protection and comfort.
Are you looking for the most comfortable and reliable shoulder pads for your next game? Don't worry; We have got you covered. We know that it can be tough to pick the right pads, so to help you, we have compiled this list of the top 3 football shoulder pads that will keep you safe and comfortable on the field.
All these shoulder pads are built with the latest technology and offer the ideal blend of protection, fit, & mobility. They are also affordable so that you can focus on the game without worrying about your gear.
Keep reading to learn more about our list of the top 3 best football shoulder pads!
We have searched for the best, so you don't have to live with the rest. In order to serve you to the best of our ability and to keep our blog going, GarnesGuide may collect a share of sales or other compensation from the links on this page if you decide to buy. Each product was independently researched by our editors, and the reviews may have been edited for length and clarity.
How We Choose the Best Football Shoulder Pads:
Shoulder pads are one of the most imperative pieces of gear when it comes to football. They are not just added for protection but also to enhance players' performance on the field. With the right padding, you can reduce the impact of hits and tackles, allowing you to stay on your feet and continue playing.
However, with a number of different options and brands available on the market, choosing the perfect shoulder pad can feel like looking for a needle in a haystack because not every pad is created equally.
To help you in this confusing quest, we have done a deep dive research and have picked the top three shoulder pads that will provide you with the best combination of protection, comfort, and performance.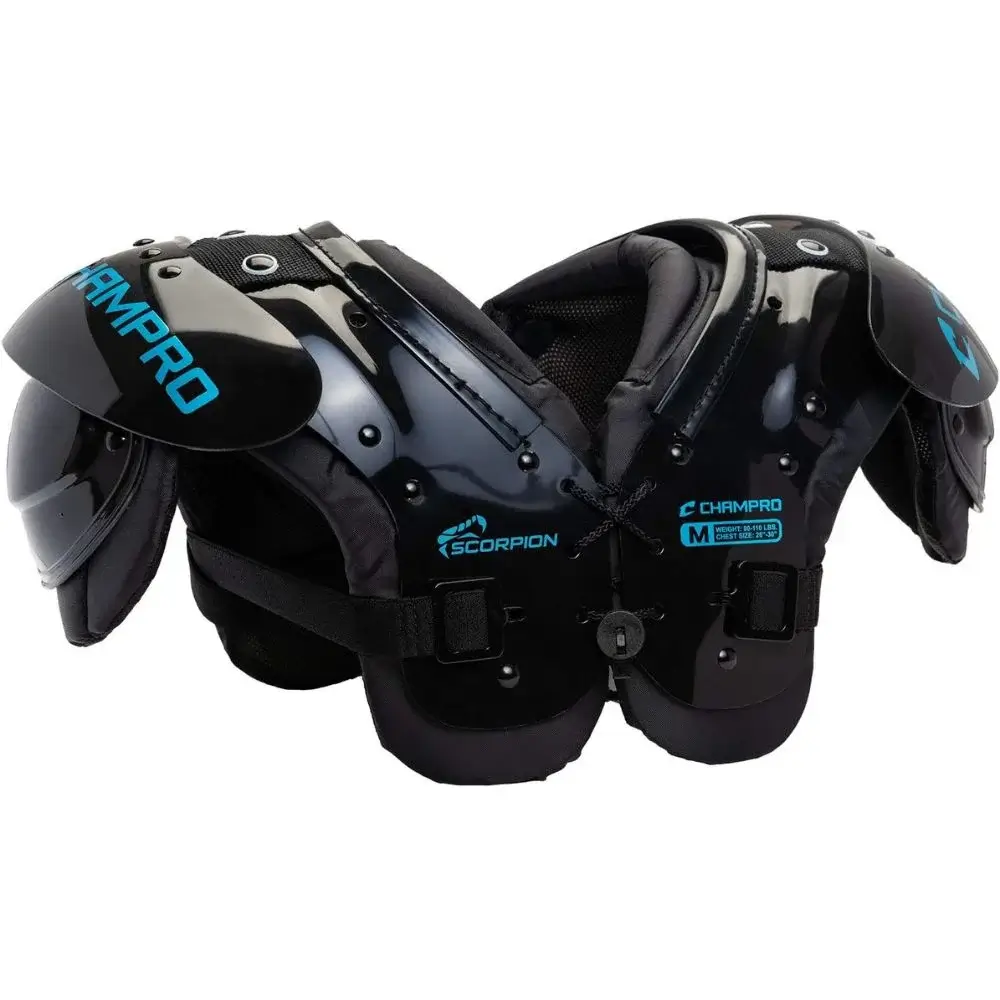 Best Football Shoulder Pads For All Youth Football Athletes
CHAMPRO Youth Scorpion Football Shoulder Pads
Check Price on Amazon
Why GG Loves It
These CHAMPRO Scorpion Shoulder Pads stand out for their durability and secure fit. Their cantilever design effectively disperses impact and shock, ensuring the pad maintains its shape and structural integrity. The arches are incredibly strong due to the fact they are made of high-impact polyethylene.
The 1-inch wide elastic straps allow easy adjustment for a comfortable fit, offering both security and freedom of movement. These unique pads offer dependable and high-quality gear for a secure and assured performance on the field because they are specially made with young football players in mind.
Whether facing tackles or executing plays, young athletes can trust in the protection and comfort these shoulder pads provide. For any youth football athlete, investing in quality equipment is essential, and these amazing shoulder pads deliver both protection and comfort so you can focus on your game.
What You Should Know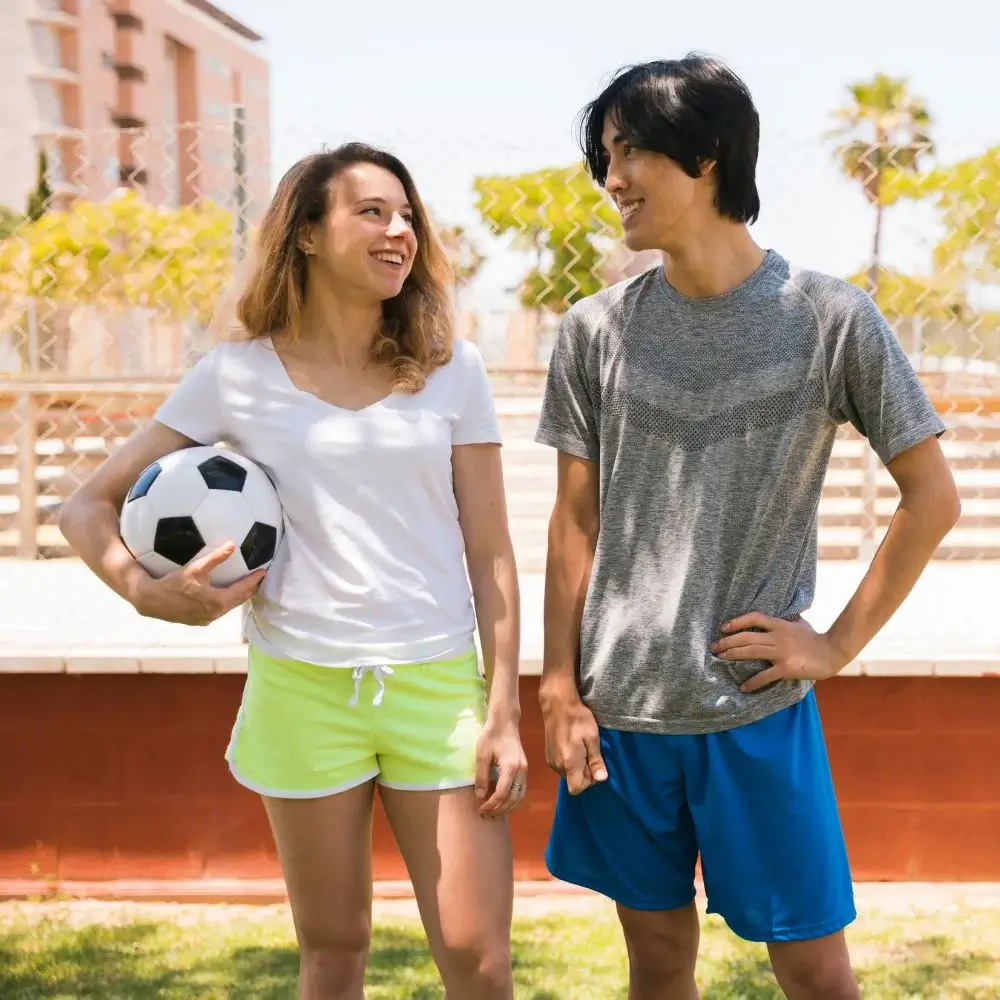 When it comes to shoulder pads for youth football players, the CHAMPRO Scorpion Shoulder Pads offer everything you need. These pads feature an easy-release system to help young players unhook the straps, allowing them to put on and remove the pads without any kind of assistance or struggle.
This makes it easier for young players to prepare for games and practices, giving them confidence. They come with pre-drilled holes that allow players to attach additional accessories, such as backplates and neck collars (available separately), to make their pads even more customized and comfortable.
But the most crucial feature of these unisex shoulder pads is their size options. The Scorpion Shoulder Pads come in 7 sizes, ensuring a perfect fit for players up to 180 pounds. This provides vital protection on the field and ensures that the pads are comfortable and don't hinder movement during your big play.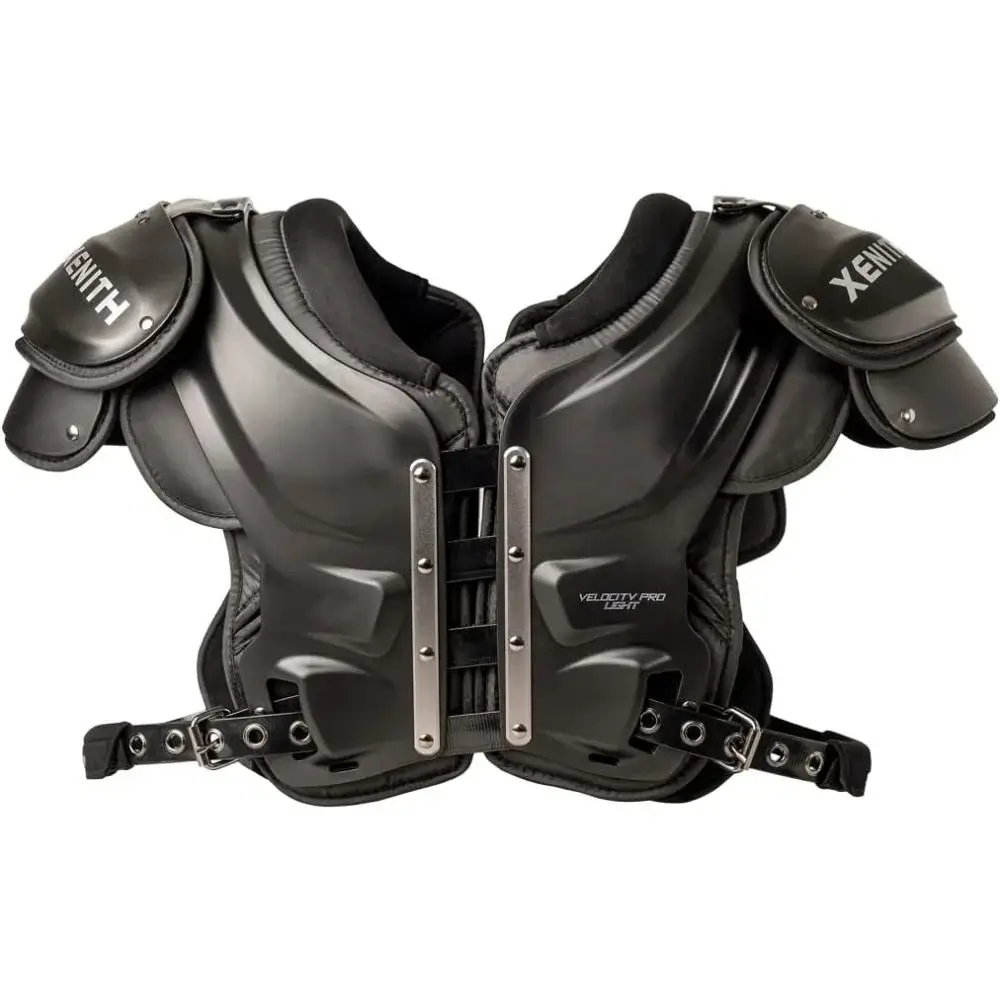 Best Football Shoulder Pads For All-game Comfort
Xenith Pro Light/Velocity 2 Varsity Football Shoulder Pads
Check Price on Amazon
Why GG Loves It
The weight of your gear can significantly impact your performance on the field. Carrying heavy gear can slow you down, decrease agility, and lead to fatigue, hindering your ability to perform at your best. The reason why Xenith Pro Football Shoulder Pads are best is because they are incredibly light and comfy.
The Xenith Pro Light/Velocity 2 Varsity Football Shoulder Pads are designed to be lightweight and provide maximum protection, allowing you to move freely without feeling weighed down. The weight of these pads is just 3.5 pounds, making them one of the lightest shoulder pads available on the market.
In addition to being lightweight, Xenith Pro Shoulder Pads also feature a Flex Hinge design that allows for flexibility and a wide range of motion. The injection-molded design of the pads ensures a custom fit that can adapt to your body, providing optimal comfort and protection without any restrictive feeling.
What You Should Know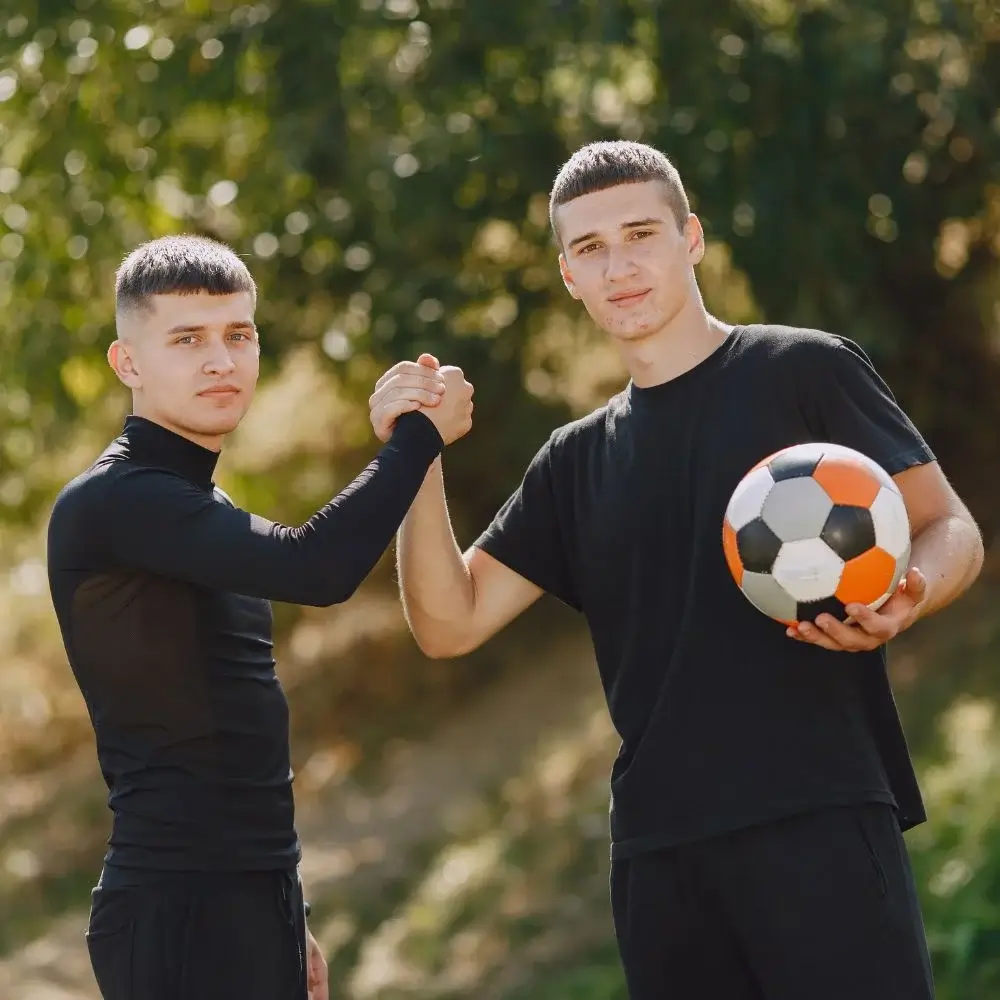 Football is a high-contact sport, and the risk of injury is always present. That's why it's crucial to choose shoulder pads that offer superior protection. The Xenith Pro Shoulder Pads are made with premium quality plastic material that provides excellent shock absorption no matter how hard the hit may be.
But what makes these pads stand out is that they are designed for all positions and skill levels. Whether you're a quarterback, receiver, lineman, or defensive player, they will give you the protection & comfort you need to perform your very best on the field so you can focus on the game without any distractions.
With their increased shoulder coverage and anodized aluminum strips for added durability, they are built to last. You can trust that these pads will not only protect you but also withstand the wear and tear of a football season. So get them today and play confidently, knowing you have the best protection on your shoulders. Plus, they are available in different sizes, so you can pick the one that fits your body perfectly.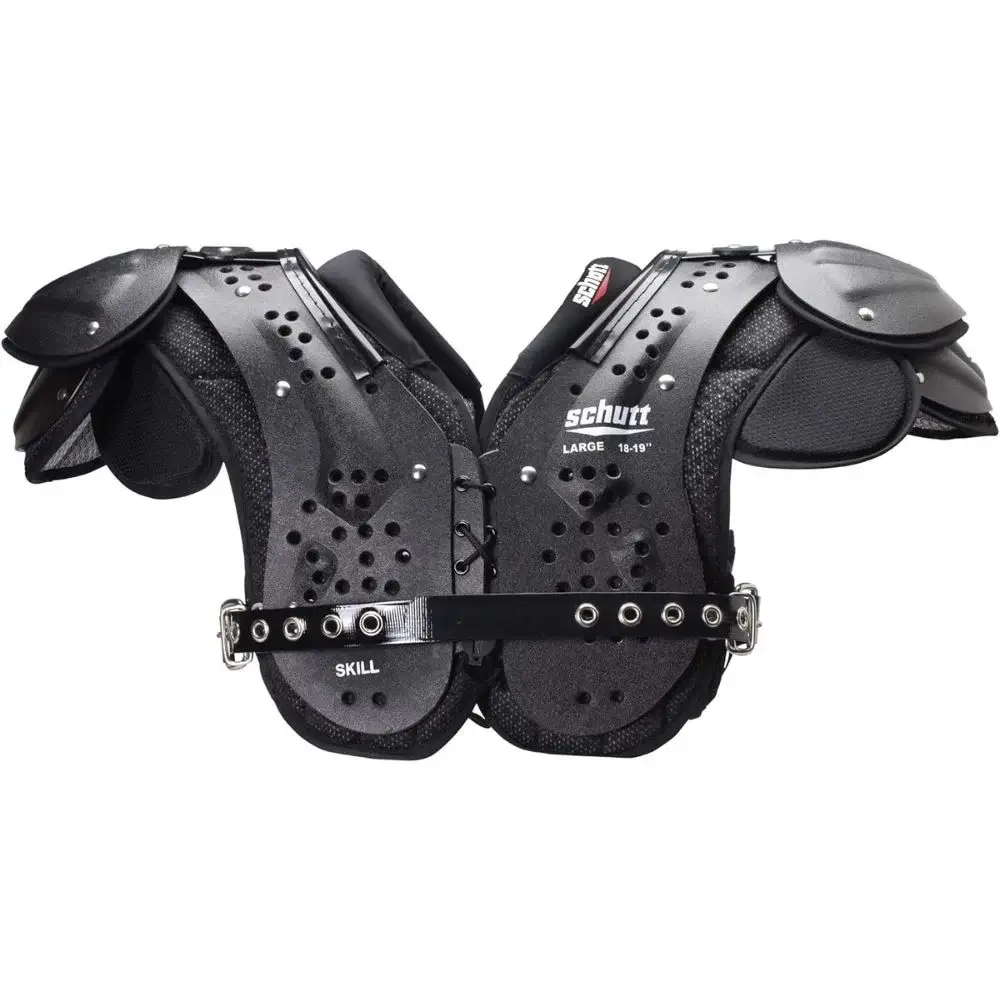 Best Football Shoulder Pads For any Player on the Field
Schutt Sports Varsity FLEX 4.0 Skill Football Shoulder Pads
Check Price on Amazon
Why GG Loves It
Players don't just play the game; they attack it relentlessly. From all sides and every angle, they bring their unwavering determination. They push themselves to the limit through harsh workouts & countless hours of practice. Play after play & game after game, there is no stopping their pursuit of greatness.
That's why these shoulder pads by Schutt Sports are only made for the utmost durability & protection, ensuring that players can continue their relentless assault on the game without any hindrance. These state-of-the-art shoulder pads have been designed to fit any player on the field, regardless of position.
Whether you're a quarterback who needs unrestricted mobility, a wide receiver aiming for optimal flexibility, a running back seeking superior impact absorption, or a defensive back looking for enhanced coverage, these ideal shoulder pads are engineered to deliver maximum protection and performance.
With their advanced technology and ergonomic design, you can trust that these pads will optimize your game and keep you safe during every play so you can focus on attacking the game with all your might.
What You Should Know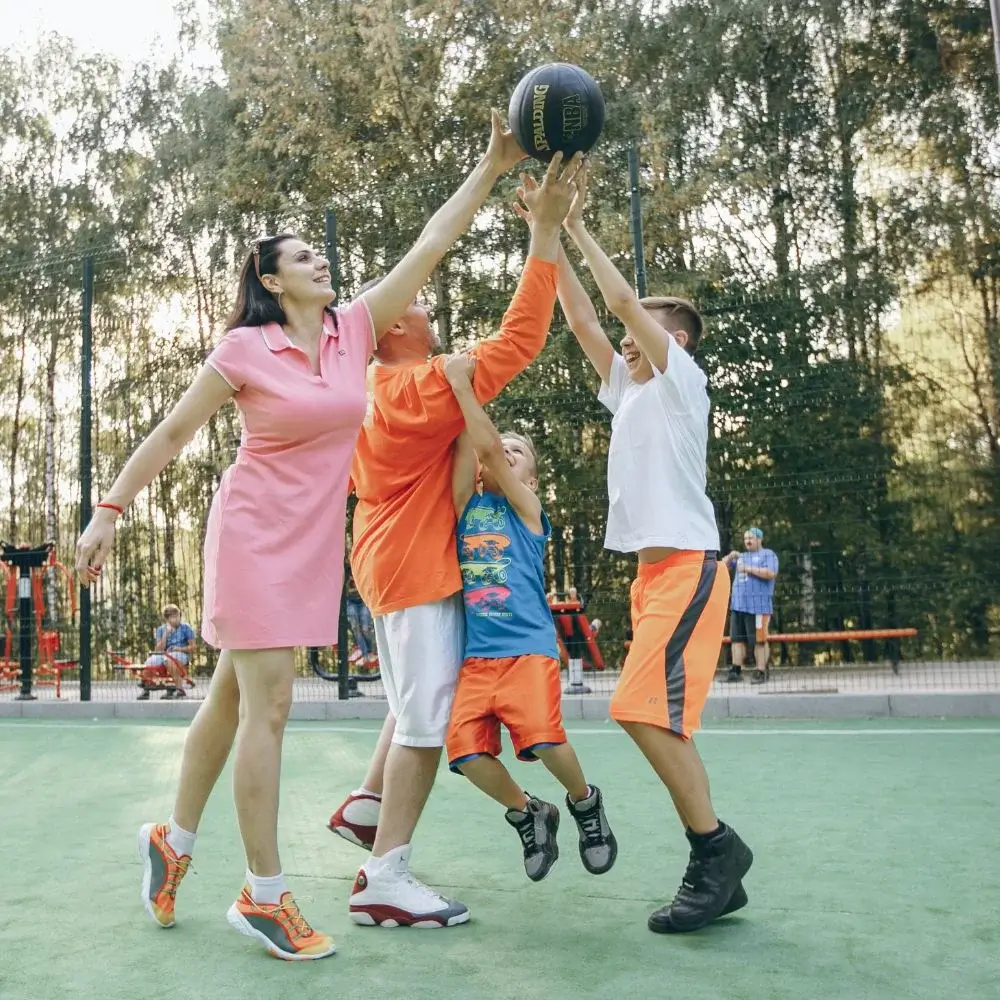 The Schutt Sports Varsity FLEX 4.0 Football Shoulder Pads are crafted from premium, lightweight, and durable plastic material. This innovative design not only ensures excellent protection but also promotes optimal airflow to make sure that players stay cool & comfortable during even the most intense games.
But the most ideological aspect of these shoulder pads is their combination of perforated body cushion and breathable mesh with arch vents. This unique design offers supreme breathability that is really crucial, especially for skill position players. They are available in 4 sizes, so you can pick the best size.
The black color of these shoulder pads is not just stylish; it also helps to keep the player's focus on the game without any distractions. So, if you truly want to level up your game and protect yourself at the same time, these are the shoulder pads for you to try out and dominate the field with full confidence.
Here are a Few FAQs to Assist You on Your Journey:
Football is not just a game; it is a passion that unites people from all over the world. It is a sport that requires talent, collaboration, and determination to succeed on the field and inspire others off the field.
But why do you need shoulder pads? How can one pick the right size? Here are some frequently asked questions (FAQs) about this football gear that will help you on your journey of becoming a better player:
Why are shoulder pads important in football?
Shoulder pads are crucial in football to protect players during tackles & collisions. They provide a secure fit, allowing for a greater range of motion (especially important for skill positions). They not only protect but also enable players to perform at their best, ensuring safety and skill go hand in hand on the field.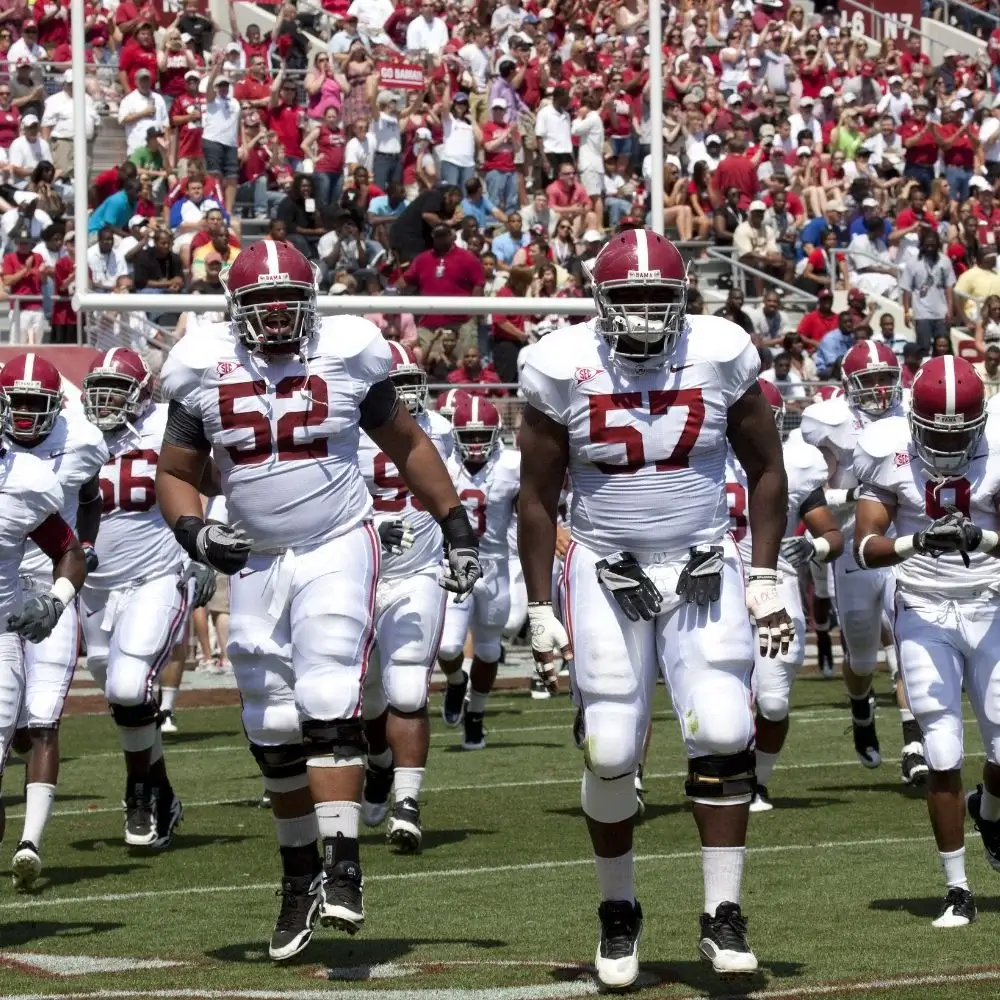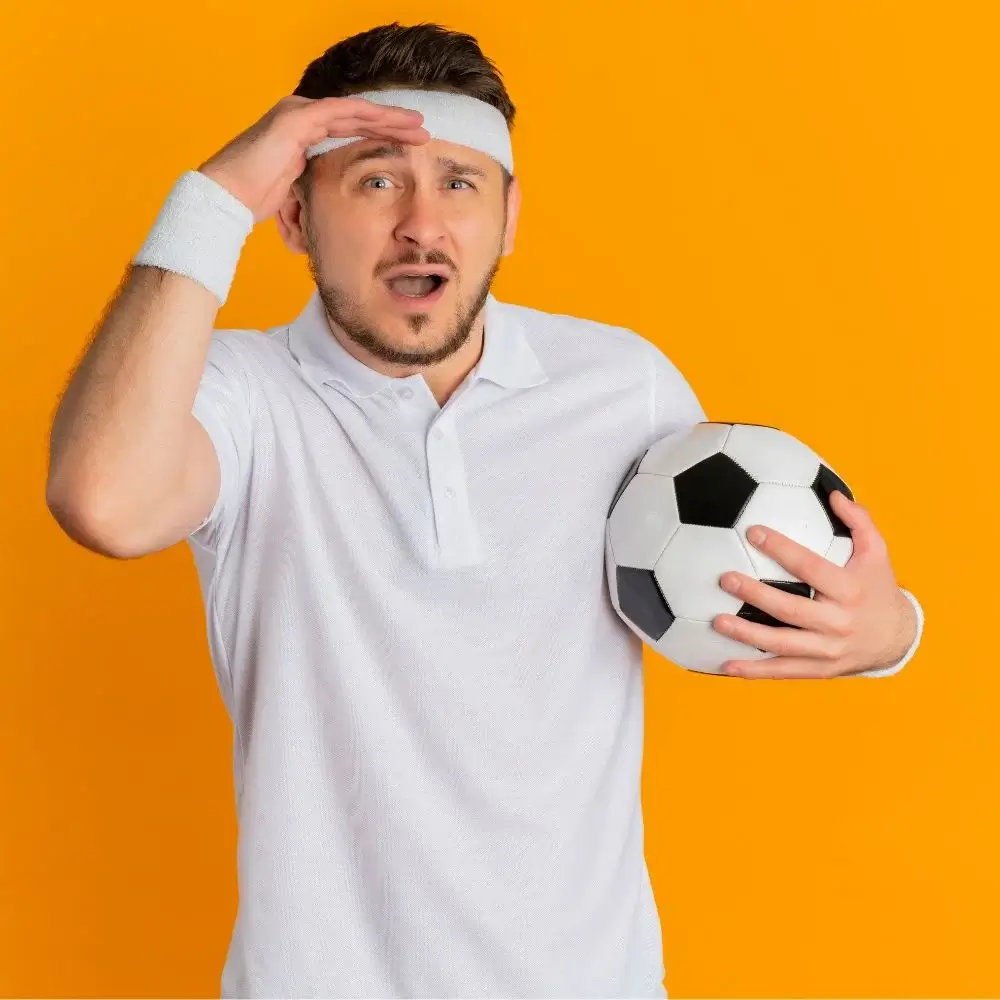 What materials are used to make football shoulder pads?
Football shoulder pads are typically constructed from a combination of materials such as foam, plastic, and fabric. The choice of materials varies based on position, price, and desired weight for ease of movement during tackles and plays. If we put it into simple words, they are the first line of defense when barreling into a tackle, so picking the right material can make all the difference in avoiding injuries.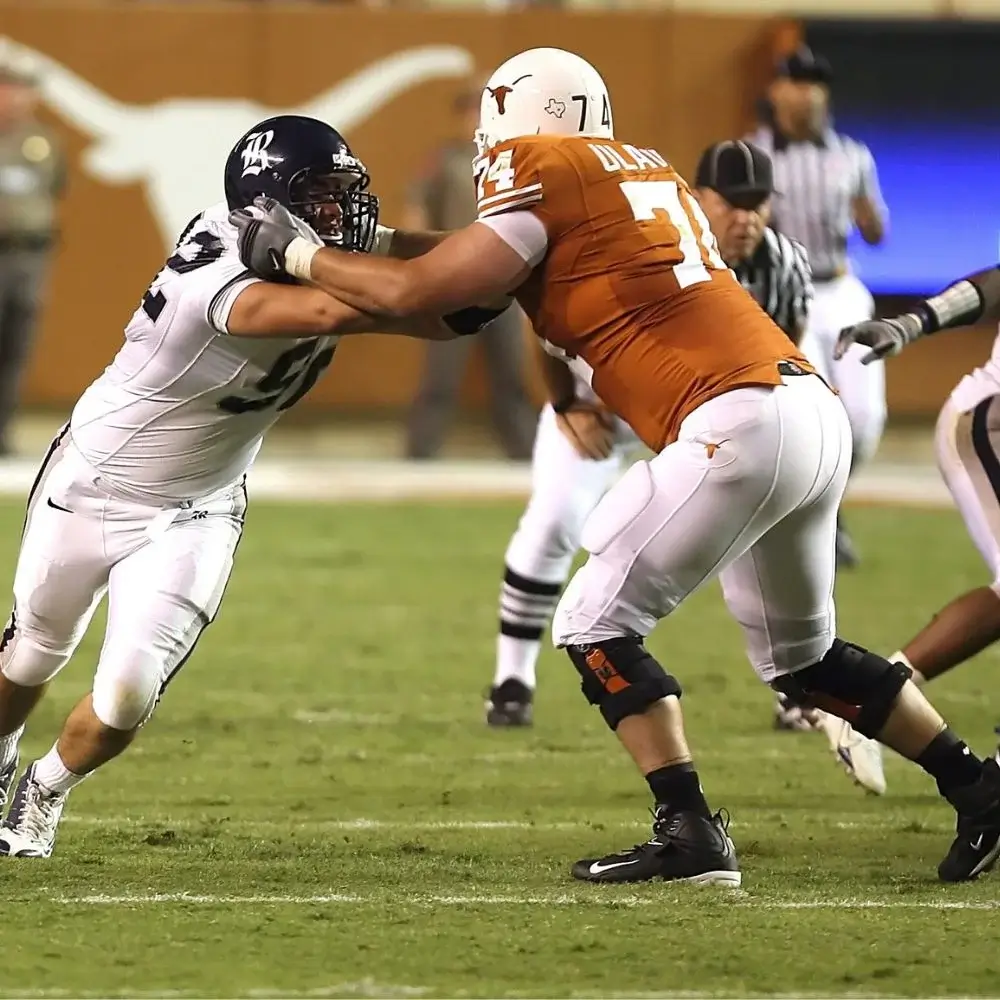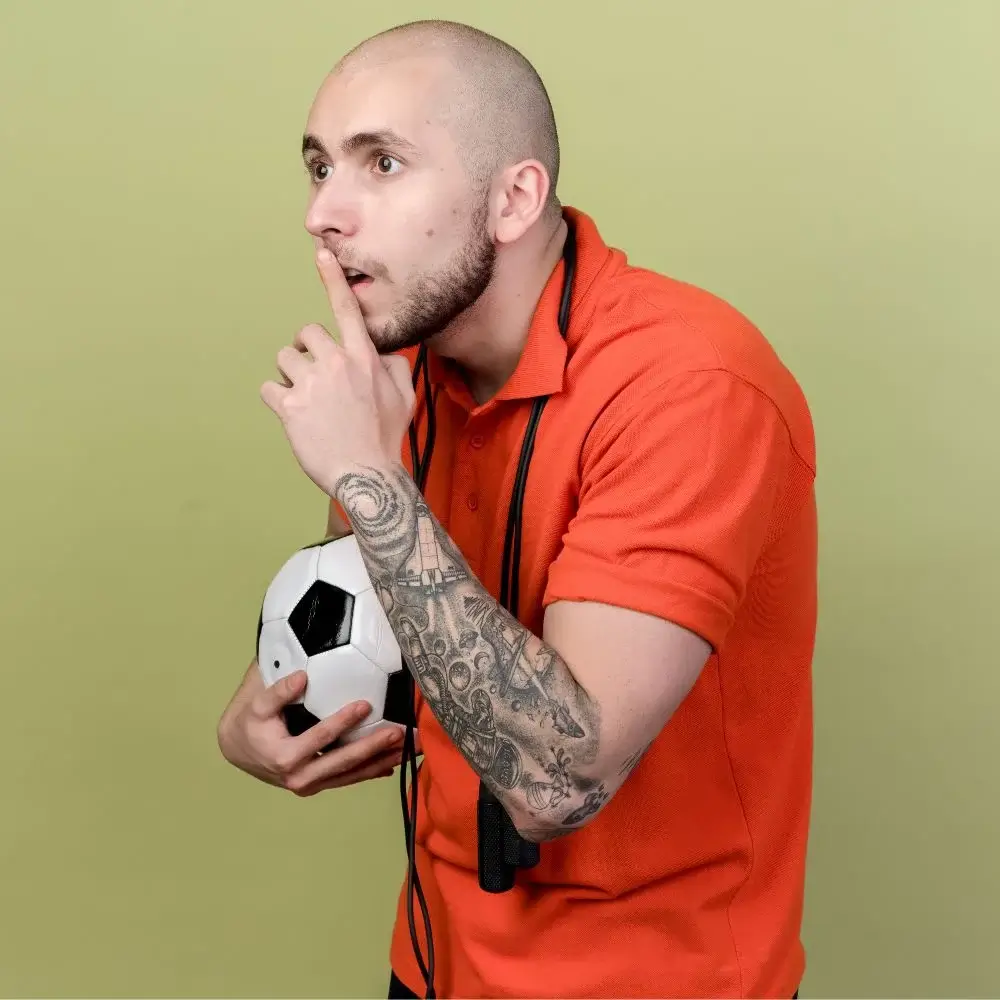 How do I choose the right size of shoulder pads?
To choose the right size of shoulder pads, you should first measure your shoulders. You can then check the product label size and compare it to your measurement. However, keep in mind that different brands may have slightly different sizing charts, so always refer to the brand's specific size chart for accuracy.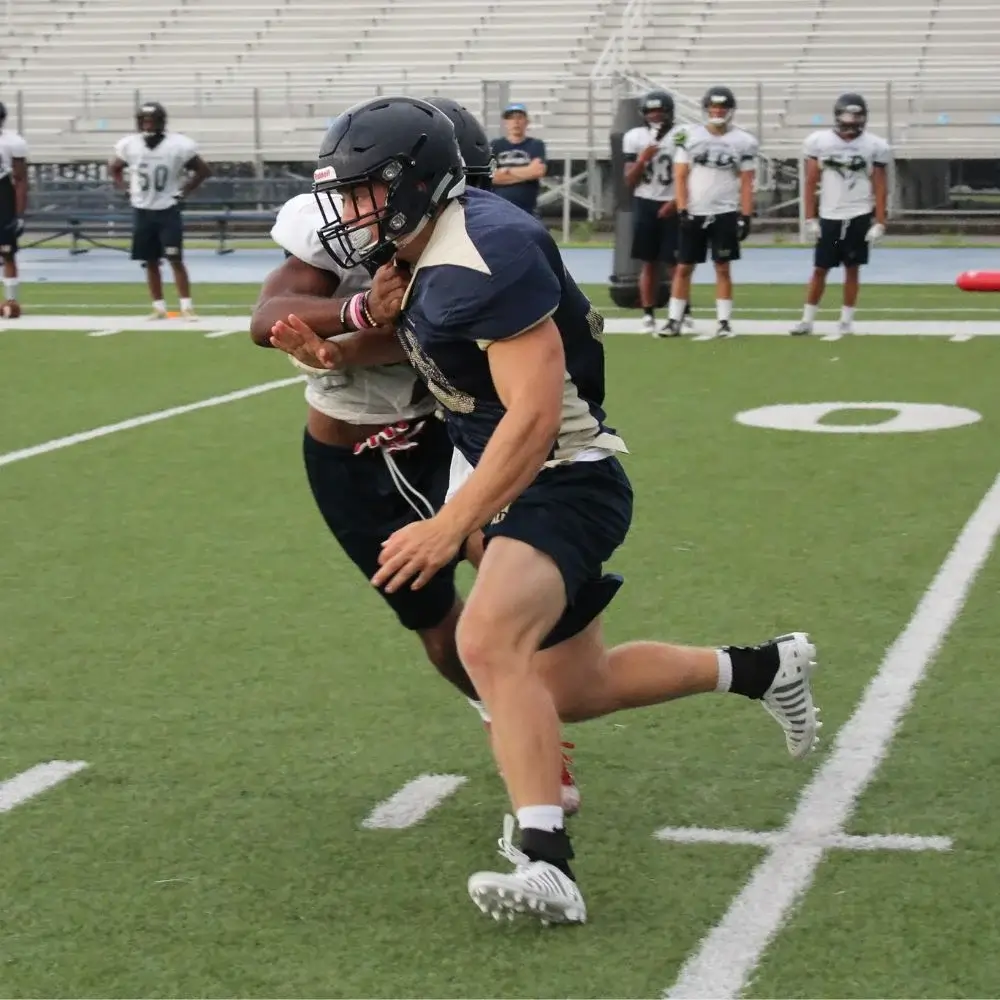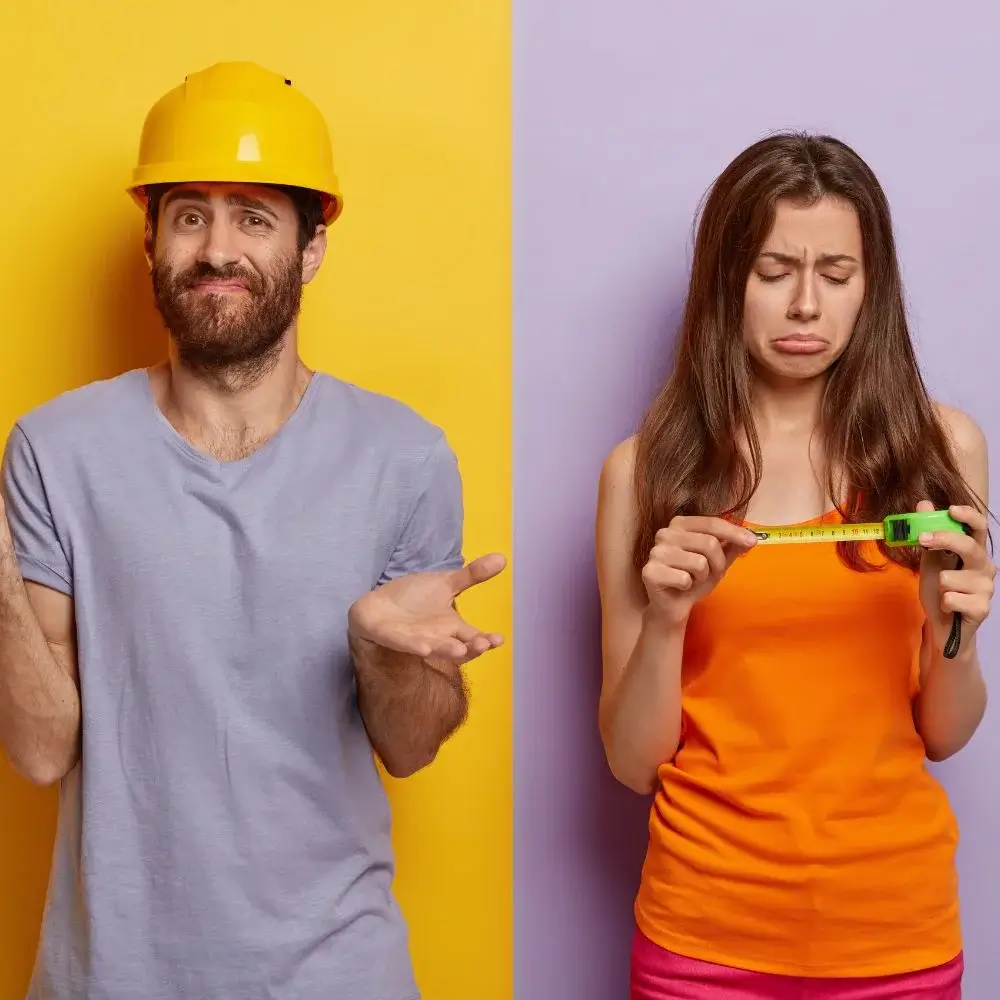 Best Football Shoulder Pads:
In football's fast-paced, hard-hitting world, the right gear can mean the difference between victory and defeat, safety and injury. Among the many pieces of equipment that players rely on, football shoulder pads are perhaps the most important as they provide protection to the shoulders, upper arms, & chest.
The top 3 shoulder pads we have stated above are all back-breaking options for any football player who wants to stay safe while playing the game. They are all the best in various ways and are ensured to offer top protection during intense gameplay so that you can focus on making big plays & winning the game.
Whether you require something flexible for added comfort, lightweight for ease of movement, or heavy-duty for maximum protection, these shoulder pads have got you covered in every situation. So what are you waiting for? Pick any one of these pads today and dominate the field with confidence and safety.