Hey there, beauty enthusiasts! Whoever said a little rouge was only for youngsters? Not on my watch! Today, we're going to demystify the world of blush for the mature skin mavens among us. Let's face it, as we age, our skin does too, but that doesn't mean we have to give up on that healthy glow. So, grab your favorite cup of tea, sit back, and let's jump into the magical world of blush that can put a little pep in your step and a rosy glow on your cheeks.
Like a fine wine, we only get better with age. And the same goes for our beauty routines! As we stride boldly into our golden years, our skin needs to change, but that doesn't mean we lose our sparkle. Nope, we just trade it in for a refined shine! There's no such thing as 'too mature' to add a little blush to your makeup regimen. Because let's be honest, a well-placed blush can be the cosmetic equivalent of a double espresso on a Monday morning, or a power nap in the afternoon – it's rejuvenating and gives us that "ready to conquer the world" feeling.
Sure, some beauty shelves might seem like they're stocked only for the fresh-faced generation, but mature skin needs love too, and I'm here to spill the tea on the best blushes that cater to mature skin like a charm. These blushes understand the assignment and rise to the occasion every single time. We're talking about blushes that glide on like a dream, don't settle into lines or wrinkles, and last all day because who has time for touch-ups?
So, get ready for a fantastic voyage into the world of blush that takes mature skin from dull to dazzling faster than you can say "retinol." Let's get this glow party started, shall we? Stay tuned for a crash course in Blush 101 that will leave you feeling like a pro and looking like a daydream. Are you ready, glow-getters? Let's do this!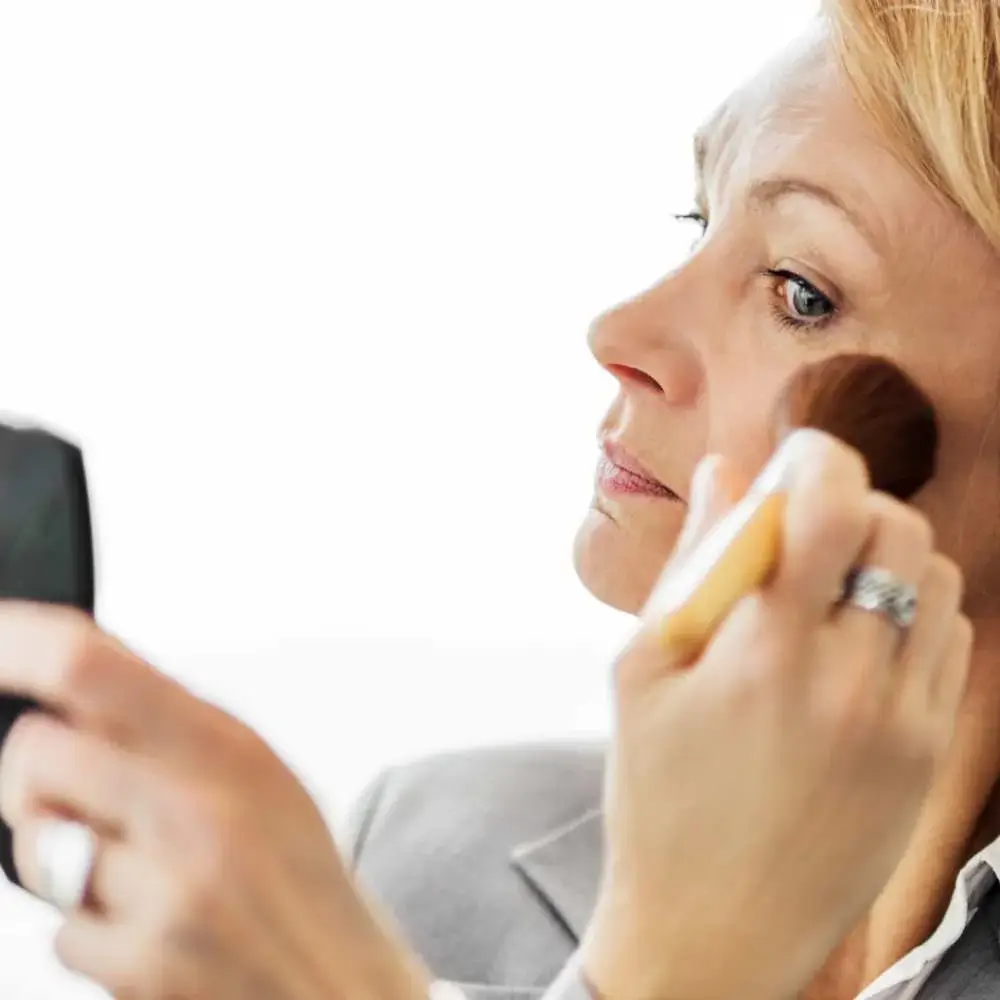 Embracing the Beauty of Aging
Ah, aging. It's the thing we're all doing but never quite seem to talk enough about. But you know what? It's time we started celebrating it, because every line and wrinkle is a testament to our journeys, our laughter, our love, and our wisdom. Aging is a beautiful, natural process, and the best thing we can do is to embrace it.
But embracing it doesn't mean we can't make the ride a bit smoother (and more radiant!). So, let's shine a spotlight on what our mature skin really needs. Because when we understand our skin, we can tailor our beauty routine to ensure that our mature skin doesn't just look good—it feels great, too.
Factors to Consider for Mature Skin
Texture and Formulation
When it comes to blush for mature skin, texture and formulation are crucial. Remember that powder blush that looked fabulous in our twenties? It may not be our best friend anymore. Why, you ask? As skin matures, it tends to get drier, and powder products can settle into lines and accentuate them.
Enter cream and liquid blushes. These formulas are the unsung heroes for mature skin. Not only do they blend beautifully, but they also give your skin a dewy finish, adding to the youthful glow we're after. Plus, they're less likely to migrate into those laugh lines or crow's feet, giving you a smooth, seamless flush of color.
Hydration and Moisture
Mature skin is like a thirsty traveler in the desert, always on the hunt for hydration. As our skin ages, its ability to retain moisture diminishes, leading to dryness and fine lines. The good news? Many blushes for mature skin are infused with hydrating ingredients like hyaluronic acid, vitamin E, or natural oils that help to plump up the skin and keep it moisturized. So, you're not just adding color; you're adding care. Talk about multitasking!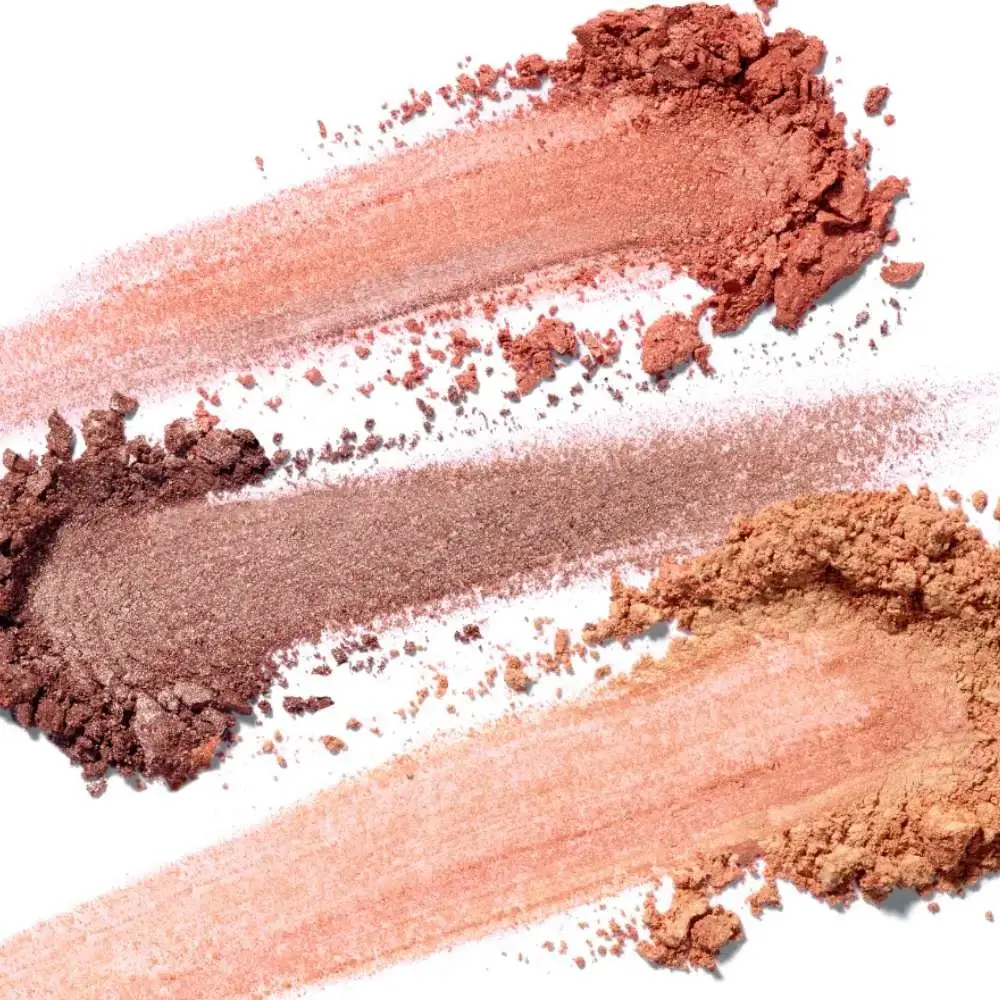 Pigmentation and Shade Range
Blush isn't just about that pop of color; it's about finding the right shade that complements your skin tone. As we age, our complexion can change, so it's essential to choose a blush that suits your current skin tone. Fortunately, most blush brands offer a vast shade range to cater to all skin tones and undertones.
As for pigmentation, you want to look for a product that delivers a buildable color payoff. Why? Because it's always easier to add more than to take away. A blush that allows you to layer up ensures you won't end up looking like a tomato after a single swipe. And that, my friends, is the beauty of a buildable blush. It gives you control over your glow.
So, embrace the charm of mature skin, and let's venture into the world of blush that truly understands your skin's needs. The glow-up is about to get real!
Finding Your Perfect Match
When it comes to blush, finding your perfect match is a bit like online dating. You've got to weed through some duds to find that one-in-a-million, heart-eye-emoji-worthy product. Don't worry, we're here to be your blush matchmaker.
First, let's start with your skin's undertone. Do you have a warm, cool, or neutral undertone? If your veins look green under your skin, you probably have a warm undertone. If they look blue, you're likely cool-toned. And if it's hard to tell, you're probably neutral. Generally, warm undertones look great with peachy and golden hues, cool undertones shine with pinks and mauves, and neutral undertones can rock just about any color.
Blush Formulas That Flatter Mature Skin
Creams and liquids, come on down! You're the next contestant in the "Make Mature Skin Glow" game! Remember, these are the formulas that blend seamlessly into your skin, providing a natural, radiant finish.
Don't shy away from blushes with a bit of shimmer either. A subtle shimmer can create a 'lit-from-within' glow. But remember, we're talking shimmer, not glitter. We want to look like radiant goddesses, not disco balls.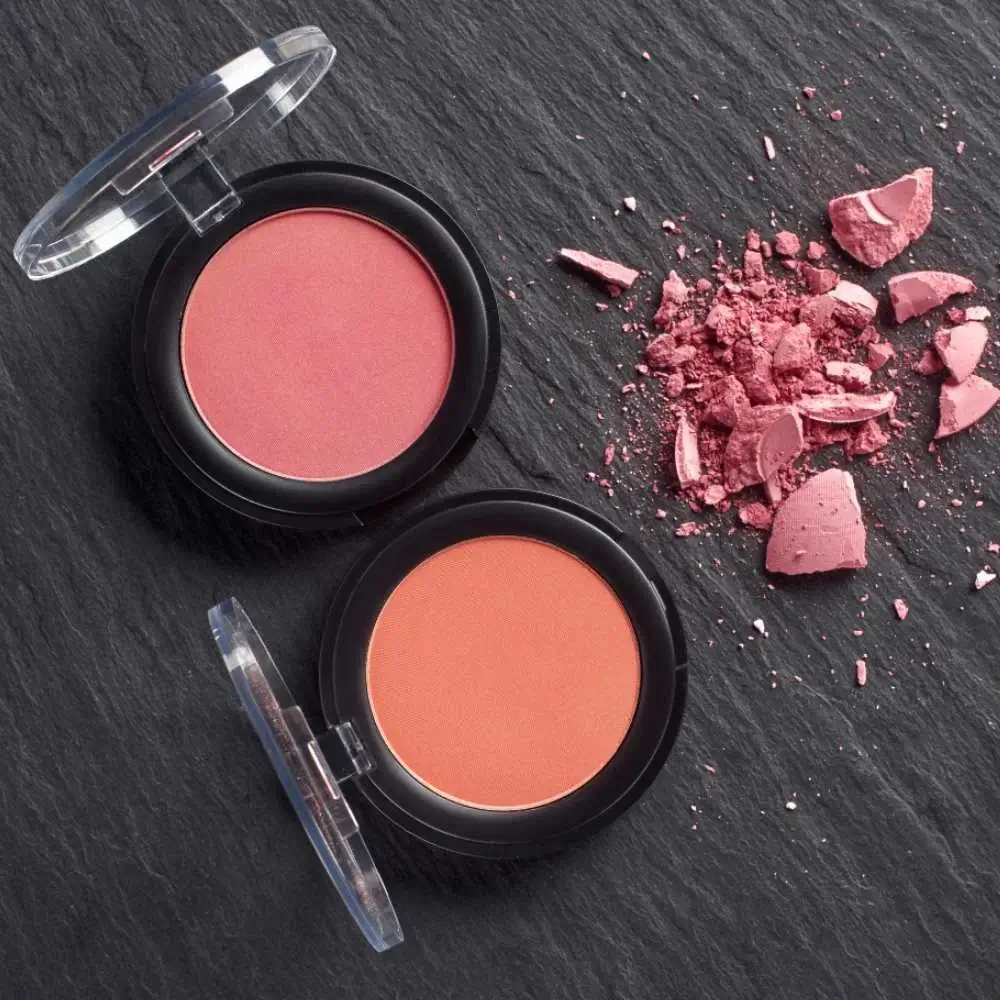 Shades That Complement Different Skin Tones
While the color of your blush should complement your undertone, it should also harmonize with your skin tone. Fair skin usually looks great with soft pinks and peaches, while medium skin tones can pull off richer mauve and berry tones. Dark skin tones? You look stunning in deep, vibrant shades like a brick red and warm berry.
That said, rules are made to be broken! Makeup is all about having fun and expressing yourself, so don't be afraid to play around with different shades. If it makes you feel fabulous, wear it with pride!
In conclusion, remember that the perfect blush for mature skin isn't just about the right color or formula. It's about finding a product that makes you feel as beautiful on the outside as you are on the inside. So here's to aging gracefully, glowing fiercely, and finding the perfect blush to help you do both. May the blush be with you, glow-getters!
Our List of the Top Products in This Category
L'Oreal Paris Age Perfect Radiant Satin Blush
LAURA GELLER NEW YORK Baked Blush-n-Brighten Marbleized Blush
bareMinerals Gen Nude Powder Blush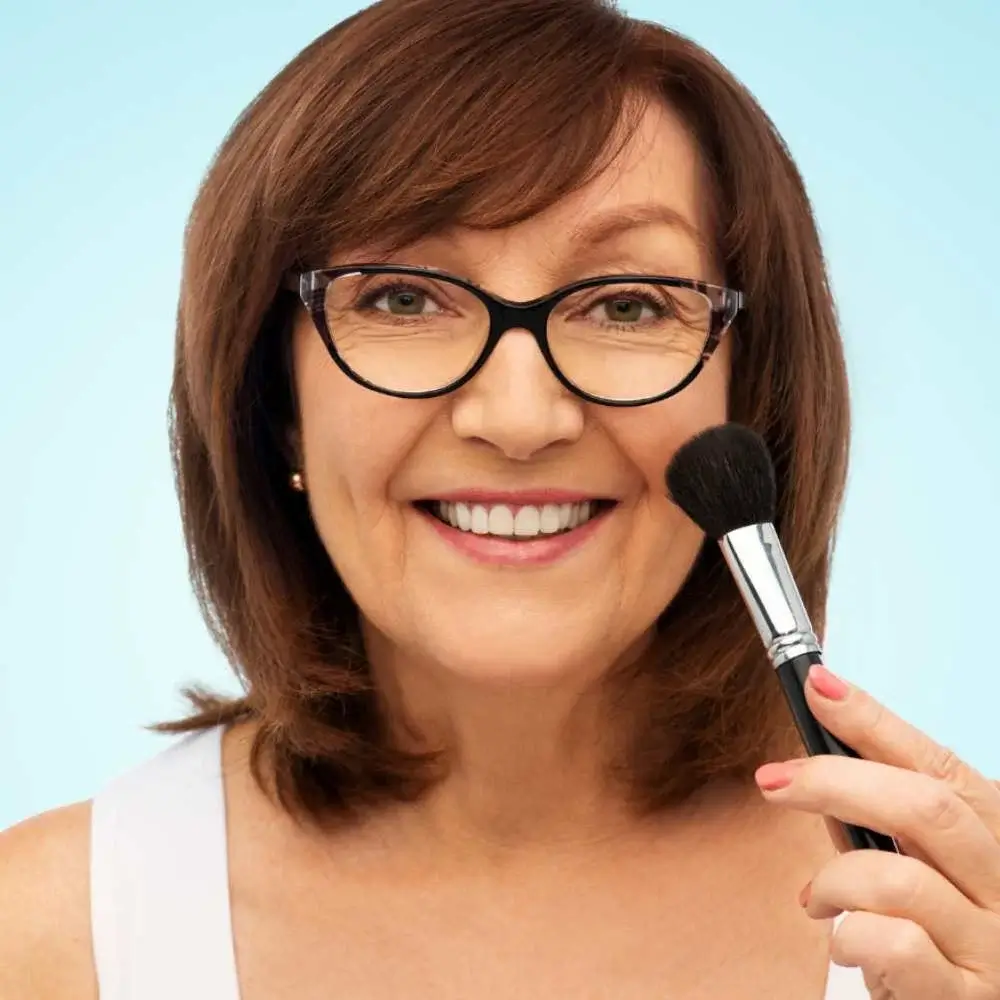 Embrace Your Beauty with Confidence and the Perfect Blush
And there you have it, folks. Our journey to the perfect blush for mature skin. Through the hills and valleys of aging, we've unlocked the secrets of embracing our mature skin and enhancing its beauty.
Remember, the secret isn't just in the formula, the texture, or the shade; it's about the way it makes you feel. A well-chosen blush not only enhances your natural beauty but also gives you that confidence boost we all need every now and then. It's about more than adding color to your cheeks—it's about adding a spring in your step, a twinkle in your eye, and a radiance that emanates from within.
Don't let anyone tell you that you're too old for a bit of blush. Mature skin is beautiful skin. It's skin that has laughed, cried, seen the sunrises and sunsets of countless days, and it deserves to be celebrated.
So, dear glow-getters, be bold, be brave, and never stop glowing. Embrace your age, your skin, and all the wonderful transformations that come with it. And remember, no matter how you choose to navigate the world of blush, the best accessory you can wear is your confidence.
So go ahead and conquer the world, one blush swipe at a time. And remember to never let the glow fade, because you are absolutely fabulous, darling!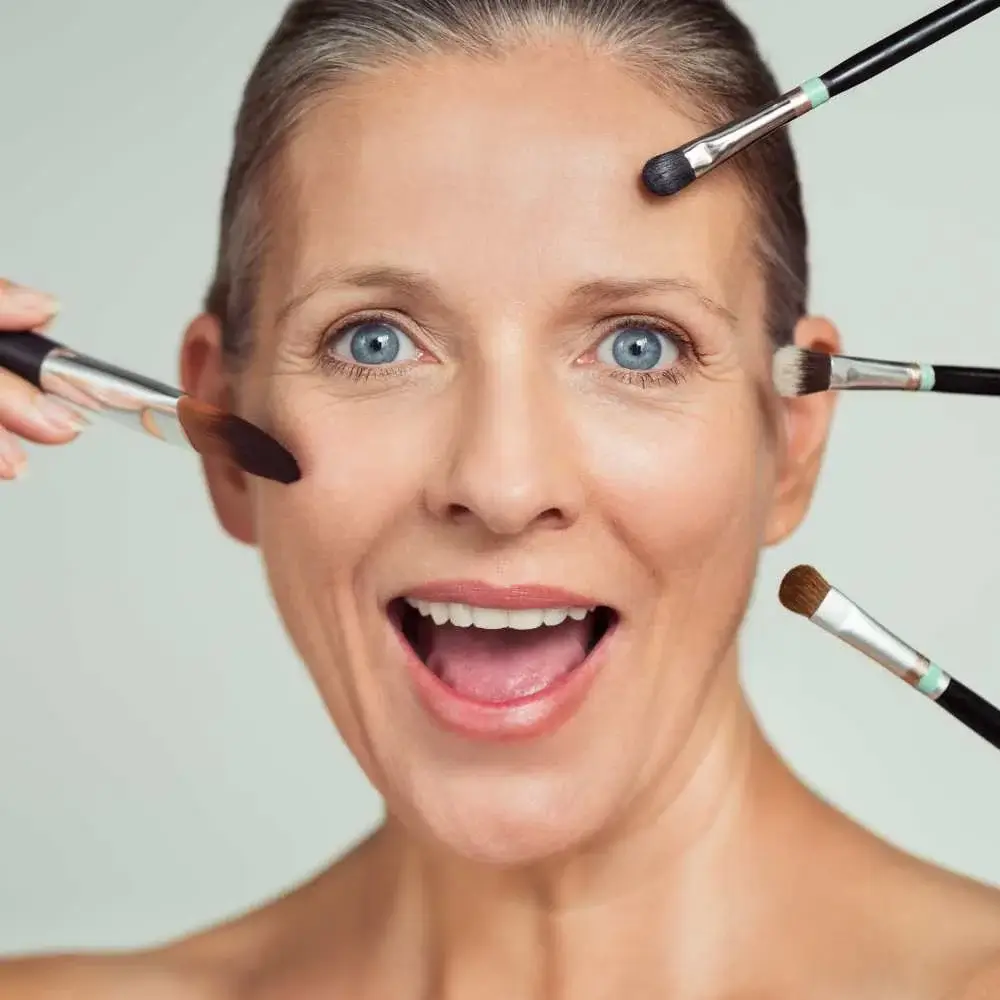 Unlock the Blush Buzz: Your Burning Questions about the Best Blush for Mature Skin Answered
What type of blush is best for mature skin?
Cream or liquid blushes are typically best for mature skin. They blend seamlessly, providing a radiant, natural finish without accentuating lines or wrinkles.
How should I choose the color of my blush?
Consider both your skin's undertone and your overall skin tone. Warm undertones usually look good with peachy hues, cool undertones with pinks or mauves, and neutral undertones can wear almost any color.
Can blush contain anti-aging ingredients?
Yes, many blushes for mature skin contain hydrating and anti-aging ingredients like hyaluronic acid or Vitamin E to nourish and plump the skin.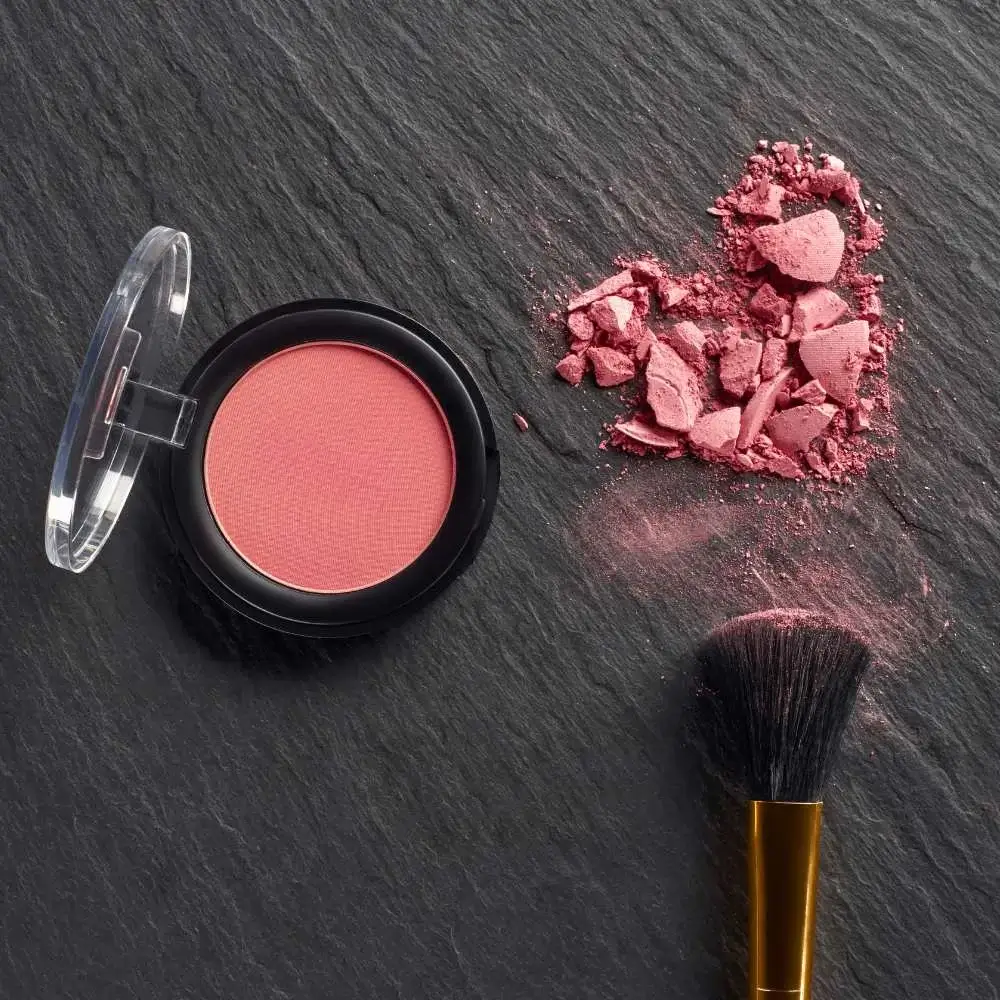 Can mature skin use powder blush?
While not typically recommended as they can accentuate lines and wrinkles, finely milled powder blushes can still work if applied with a light hand.
Can I wear a shimmer blush on mature skin?
Absolutely! A subtle shimmer can create a beautiful 'lit-from-within' glow. Avoid glittery products that can highlight the texture.
How to apply blush on mature skin?
Apply blush to the apples of your cheeks and blend upwards towards the temples. This creates a natural, lifting effect.
Is blush really necessary for mature makeup?
While not "necessary," blush adds a healthy, youthful glow and can bring life back into the complexion.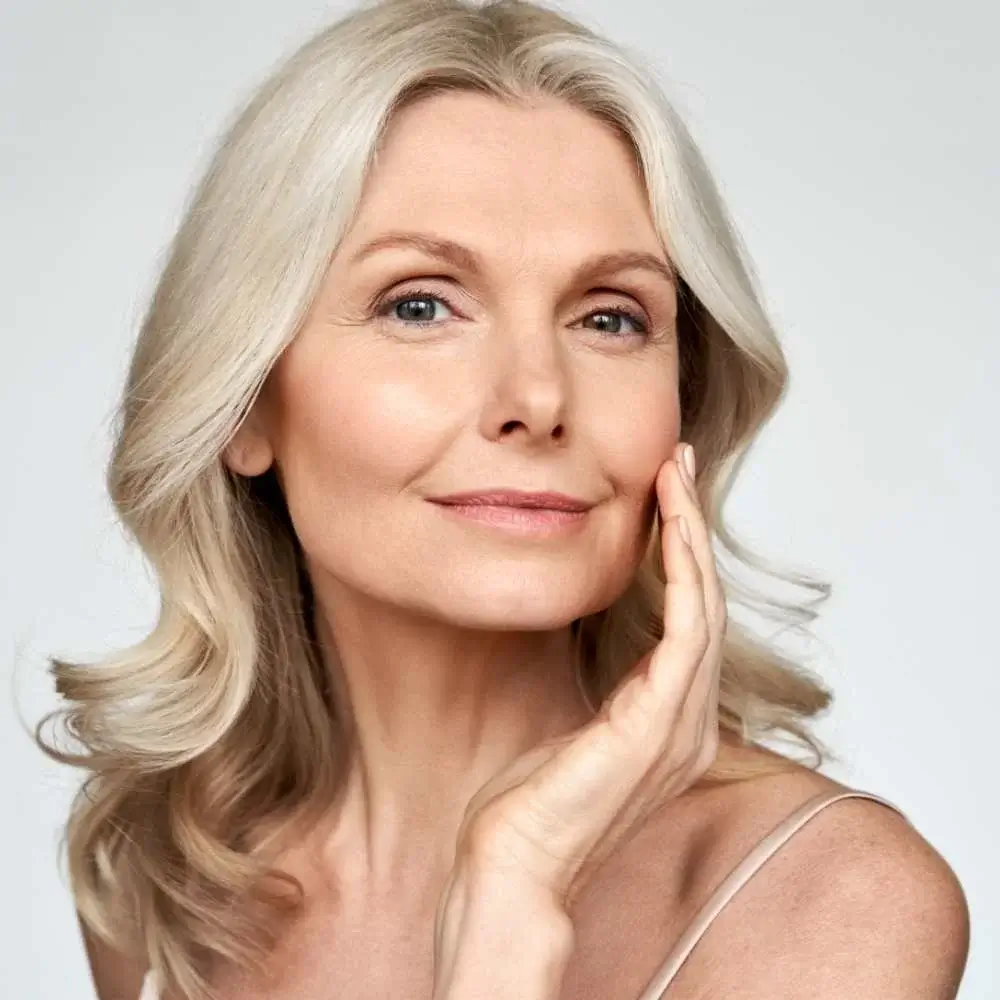 How often should I replace my blush?
Generally, it's good to replace your blush every 12-24 months to ensure the product is fresh and bacteria-free.
Can I use a blush that has sunscreen in it?
Yes, some blushes offer SPF protection. However, don't rely solely on this for your sun protection needs. A separate sunscreen is still necessary.
Is it okay to use the same shade of blush year-round?
You can, but many people find that changing their blush shade with the seasons keeps their makeup looking fresh and in harmony with their changing skin tone.