Nail polish is one of the most mesmerizing beauty inventions, wielding the power to transform not just your nails but your entire presence. A simple stroke adds a pop of color, a dash of elegance, and a touch of personality to your fingertips. But for those who crave more than just a fleeting moment of beauty, BIAB nail polish is like a stroke of magic that can give you all the nail goodness that lasts for weeks.
However, with an array of options that fill the whole market, it's quite a challenge to find the right polish that lives up to your expectations because not every bottle can provide you with the vowed long-lasting finish. Do you need the best BIAB nail polish that will unlock the secrets to enduring, gorgeous nails?
Don't worry; we've got you covered. We know that picking the perfect nail polish that not only dazzles at the moment but continues to captivate for weeks on end can be a daunting task; that's why we've compiled this list of the top 3 BIAB nail polishes that will take your manicure game to the next level.
All of these nail polishes are designed with a unique formula that combines the best of both worlds- gel polish longevity and regular polish ease. Whether you're a busy bee or just a nail junkie, these polishes will be your go-to for every occasion and will leave your nails looking flawless for not days but for weeks.
Keep reading to learn more about our list of the top 3 best BIAB nail polishes!
We have searched for the best, so you don't have to live with the rest. In order to serve you to the best of our ability and to keep our blog going, GarnesGuide may collect a share of sales or other compensation from the links on this page if you decide to buy. Each product was independently researched by our editors, and the reviews may have been edited for length and clarity.
How We Choose the Best BIAB Nail Polish:
If you love having your nails done but don't have the time or resources to constantly visit a nail salon, then BIAB (Builder in a Bottle) nail polish is the perfect solution for you. This ideal product has taken the beauty world by storm, allowing anyone to achieve salon-quality nails in the comfort of their own home.
But with hundreds of different brands, formulas, and colors, finding the best one that turns your nail dreams into reality can be overwhelming because, let's be honest, no one wants a chipped manicure.
To help you in this quest, we have done all the hard work and research for you and have chosen the top 3 most loved and highly recommended BIAB nail polish brands. Each of these nail polish offers its own alluring colors, long-lasting effects, and impeccable shine to give you the perfect mani-pedi every time.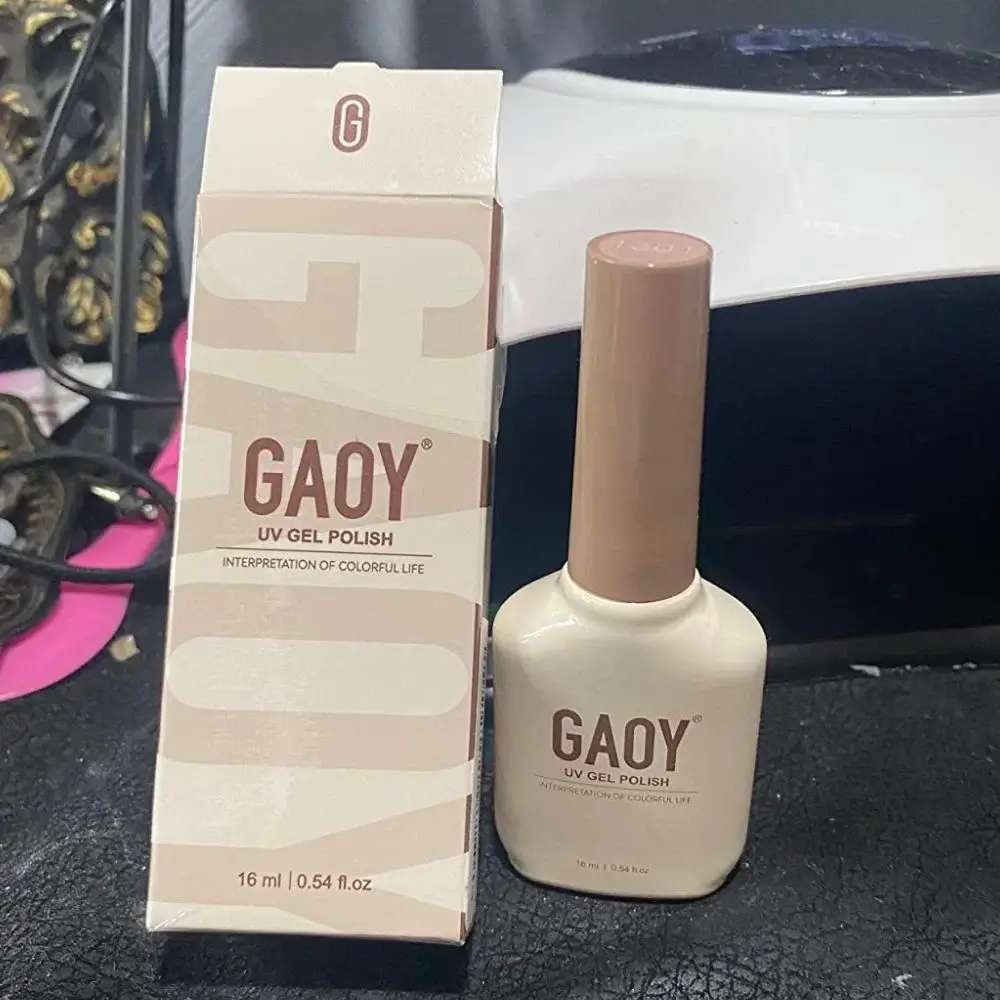 Best BIAB Nail Polish For Pedicure at Home
GAOY Sheer Light Pink Gel Nail Polish
Check Price on Amazon
Why GG Loves It
Do you want to achieve the perfect pedicure at home without having to go to the salon? Have you been looking for a gel nail polish that gives you a sheer, natural look? If so, you will be delighted to know that the GAOY Sheer Light Pink Gel Polish is exactly what you need to achieve that perfect pedicure at home.
This sheer gel polish is crafted to provide you with a natural and transparent look, effortlessly achieved with just a single coat. However, for those seeking a more vibrant and opaque color, you can easily achieve it by applying multiple coats and curing them under a UV LED nail lamp for 60 seconds each.
With this method, you can customize the intensity of your nail color to your liking, ensuring a flawless and long-lasting manicure every time. If you're aiming to grab attention with your pedicure, then you should look no further than GAOY Sheer Light Pink Gel Polish. It's the ideal choice to make heads turn.
What You Should Know
The special feature that sets this gel polish apart from others is its long-lasting formula. If properly buffed and a base coat and topcoat are applied, the GAOY Sheer Light Pink Gel Polish can last up to four weeks without chipping or peeling, so you can enjoy your perfect pedicure for an extended period.
Another highlight of this is its low-odor formula. Regular nail polishes can emit strong and harsh odors, making your at-home pedicure experience unpleasant and sometimes harmful to your health. However, this polish has very low odor levels, allowing you to enjoy a more pleasant and safe manicure experience.
Plus, this long-lasting BIAB nail polish comes in a wide range of colors, such as milky pink, classic white, sheer brown, ruby red, and more, that will complement any outfit or occasion. You can choose from a variety of shades to match your style and mood, making it an ideal addition to your nail polish collection.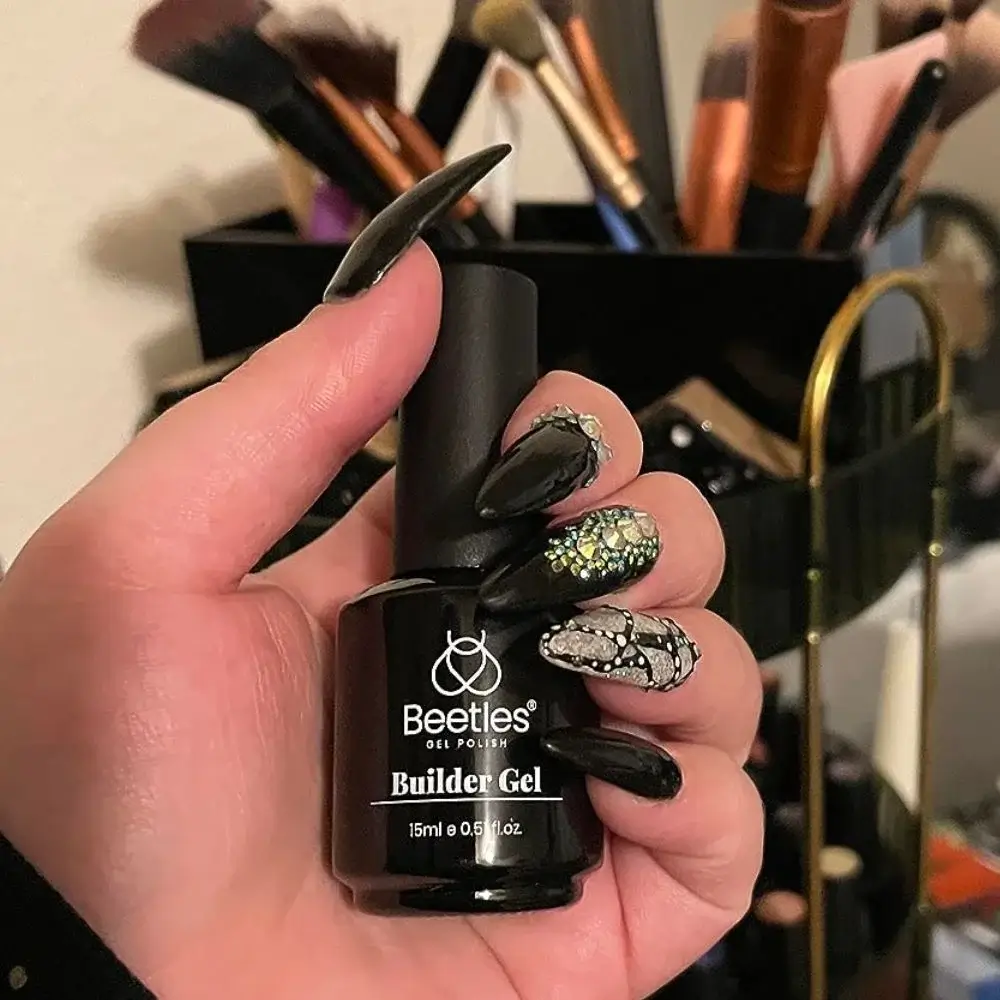 Best BIAB Nail Polish For Every Woman
Check Price on Amazon
Why GG Loves It
If you have been on the lookout for a gel nail polish that not only provides a beautiful finish but also maintains its shape and allows for easy application, then look no further than Beetles Building Gel. This innovative product has taken the beauty world by storm with its unique properties and capabilities.
Beetles Building Gel is perfect for creating long-lasting, perfectly shaped nails. It is a type of hard gel nail extension that stays in place and can be moved when needed. Its slight self-leveling properties make it effortless to apply, making it a favorite among both pro nail technicians and at-home DIY lovers.
One of the key benefits of Beetles Building Gel is its lightness. It is lighter than traditional acrylic or hard gels without sacrificing strength and stability. This means that your precious nails will feel more natural and comfortable without the heavy feeling often associated with gel nail extensions or messy acrylics.
What You Should Know
We all know that traditional gel nail extensions often come with some drawbacks, such as the strong monomer odor and excess dust. But with Beetles Building Gel, you can say goodbye to these issues. This excellent product is completely alcohol-free, making it safer for both the user and the environment.
It also has a non-toxic material feature, ensuring that your nails stay healthy and beautiful. The aspect that makes it one of the most famous and sought-after gel nail polish is its chip-resistant properties. Beetles Building Gel has been designed to resist chipping, cracking, and peeling for up to 30 days.
You can now have salon-quality nails without the frequent trips to the nail salon. With its quick & easy application, you can create classy manicures, any time, anywhere. Simply brush on the Beetles Building Gel and use an LED or UV lamp to cure it for 60 seconds or 2 minutes, respectively, to keep it in place.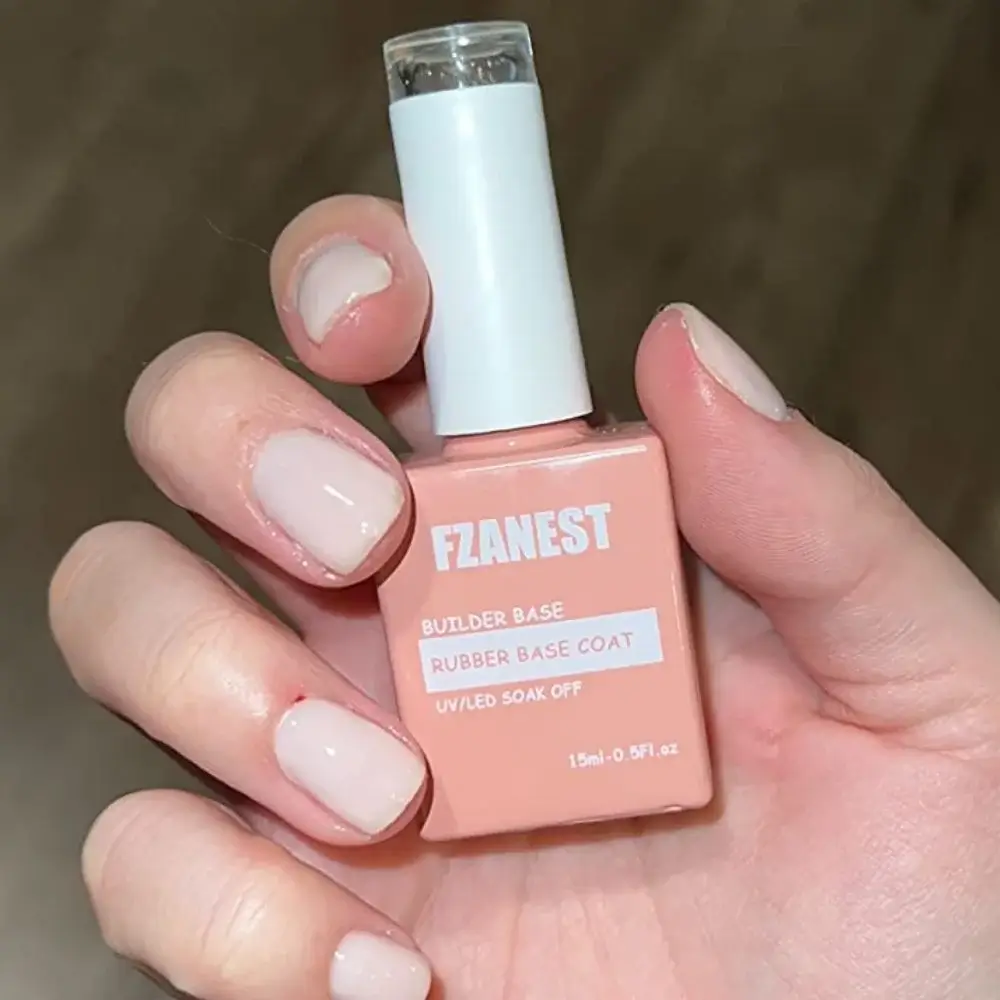 Best BIAB Nail Polish For Natural, Healthy Looking Nails
FZANEST Natural Nude Builder Gel Nail Polish
Check Price on Amazon
Why GG Loves It
Dealing with weak, thin, or brittle nails can be incredibly frustrating. Not only do they break easily, but it can also feel impossible to achieve a flawless manicure when your nail surfaces are uneven and dented. If you are looking for a gel polish that can solve all of these problems, then this gel polish is just for you!
With its advanced formula and innovative technology, this specialized gel provides the perfect solution to strengthen and protect your nails while also giving you a flawless finish. It can smooth out dents and unevenness on the nail surface, providing you with a smooth and even base for your gel manicure.
FZANEST Natural Nude Builder Gel Nail Polish is specially designed to be thicker than regular base coats. This extra thickness allows for better coverage and protection of your natural nails. It also acts as a reinforcement layer, making your natural nails stronger and less prone to breaking or chipping.
What You Should Know
Not only is this gel polish great for supporting weak nails, but it also serves as a lifesaver when growing out your nails. Its thicker consistency helps to bridge the gap between your natural nail and the tip of your finger, making the growth process seamless and preventing any snags or breaks in the process.
Aside from its practical benefits, FZANEST Natural Nude Builder Gel Nail Polish is also a favorite among nail artists for its beautiful nude shade. This classic color is perfect for achieving a natural and elegant French manicure look. Its neutral tone also makes it easy to pair with any kind of outfit or occasion.
This nail repair BAIB gel polish is also perfect for creating DIY nail art at home. With its self-leveling formula, you can extend your nails by up to 2cm without worrying about the gel spreading or flowing onto your cuticles and skin. This makes it a great choice for beginners just experimenting with gel nails.
With just 30-120 seconds of curing time under a UV or LED lamp, you can enjoy long-lasting & durable results with FZANEST Natural Nude Builder Gel Nail Polish. This soak-off gel polish is perfect for those who prefer to change their nail color frequently without the hassle of removing stubborn gel manicures.
Here are Some FAQs to Help Guide you on Your Way!
No matter what color, age, or personality you have, as a lady, it is almost certain that you have some sort of nail polish in your beauty arsenal. Nail polish has been a staple in the fashion and beauty world for years, with new shades and formulas being created constantly to keep up with trends and demand.
But can one use a BIAB polish to create nail art? Is BIAB good for your damaged nails? How much do BIAB nails cost? Here are some FAQs that will help you on your way to beautiful/healthy nails with BIAB:
Can I use BIAB nail polish for nail art?
Yes, you can! BIAB stands for Builder in a Bottle and is a type of gel polish used to build up layers on your natural nails. This makes it perfect for creating different nail art designs. This gel manicure should be applied correctly as a natural nail overlay or as a clear base for gel polish with cotton pads.
BIAB gel polish is thicker than traditional polish, making it easier to create intricate designs. Unlike any regular gel polish, this builder gel bottle does not require a bonding layer, which is great for those new to nail art or struggling with getting their polish to adhere properly for a perfect gel polish manicure.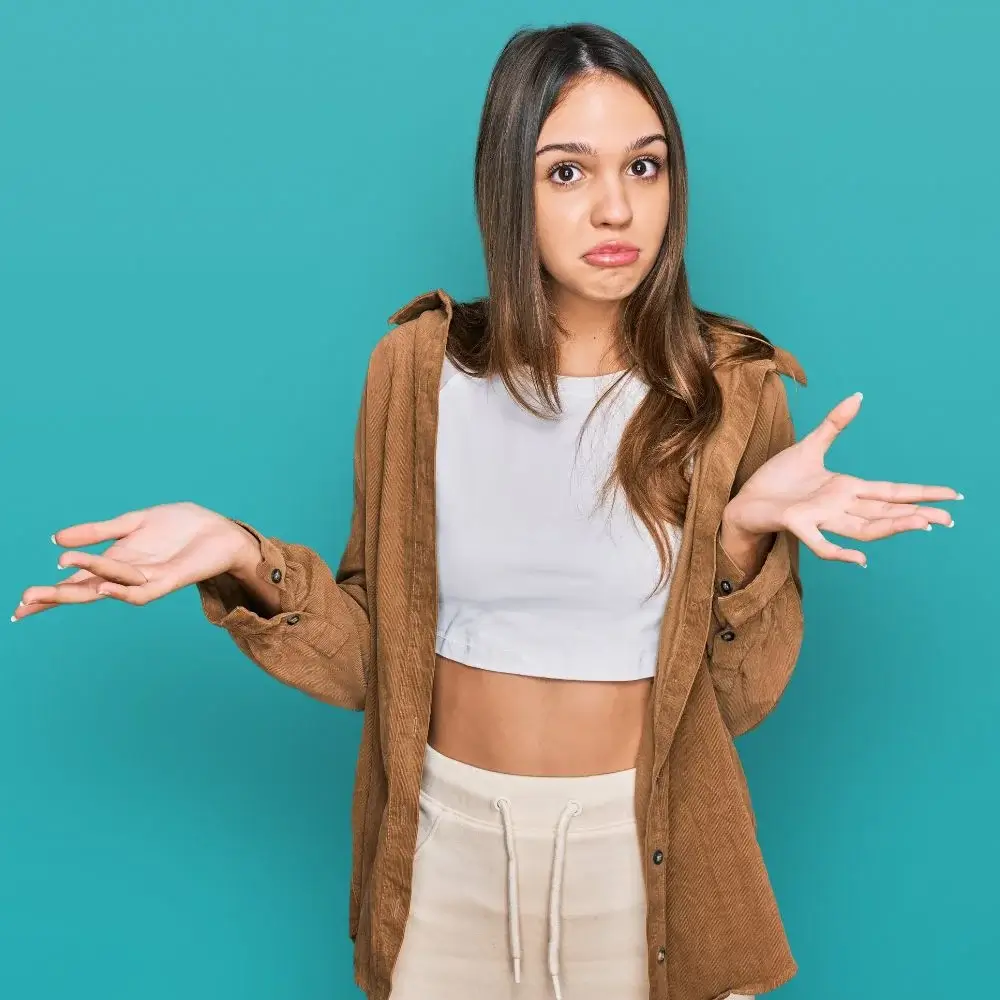 Can I use BIAB nail polish on damaged or weak nails?
Yes, BIAB nail polish is an excellent choice for damaged or weak nails. It reinforces and strengthens, making it ideal for those with gel nails, gel manicures, or acrylic nails. It's a rising nail trend known for its hardened gel surface, and it can be used in combo with cuticle oil and liquid gel for added nail care.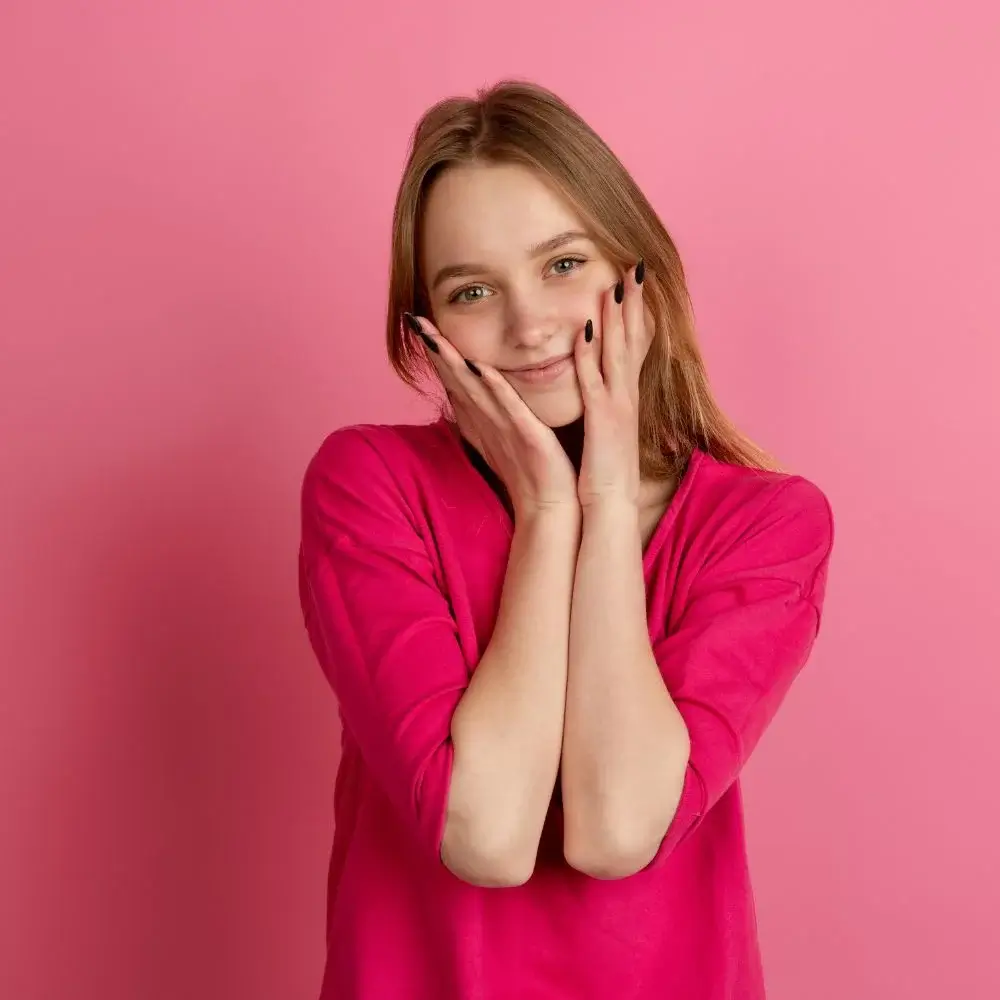 Does BIAB nail polish require a base coat?
No, BIAB nail polish typically doesn't require a base coat. The BIAB itself acts as a strengthening base, making it a convenient choice for a BIAB manicure. It's designed to withstand pressure and external factors, and a pro nail artist often applies it in a thin layer before adding gel colours for a beautiful finish.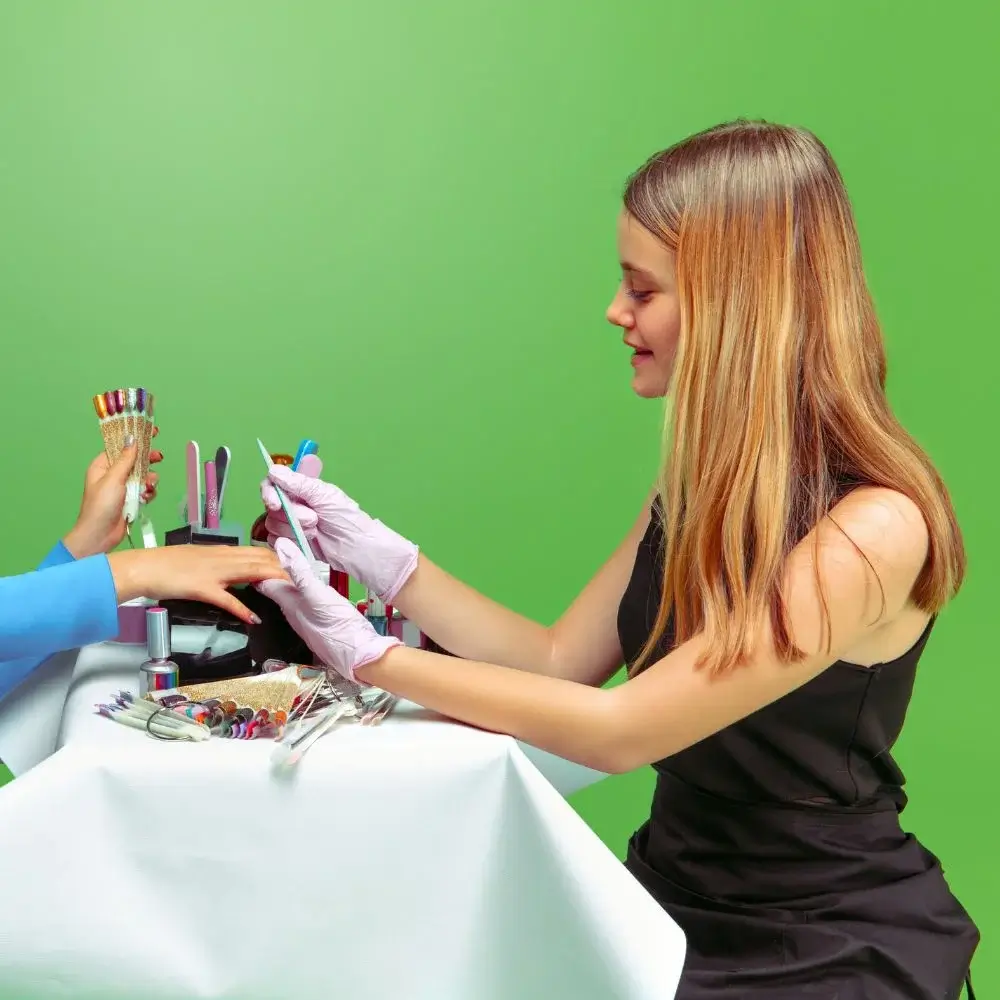 Best BIAB Nail Polishes:
A BIAB (aka Builder in a Bottle) is more than just a gel nail polish. It's a game-changing product that can transform your natural nails into strong, long-lasting works of art. With the right application & care, BIAB can help you achieve the manicure of your dreams that you never felt was possible with your own nails.
The top 3 BIAB nail polishes that we have mentioned above are some of the best options out there that can give you the perfect BIAB experience. From vibrant colors to long-lasting formulas, these polishes are packed with everything that you need to create gorgeous, salon-worthy nails at home with no worry.
So, if you want to ditch the traditional gel polishes and embrace the BIAB trend, give these top picks a try. With any one of these nail products, you can easily achieve that salon-quality look without leaving your house. If you find the best one, then all you need to do is click on any link here to get it right now.