Lipstick - a must-have beauty essential for any woman who wants to add a touch of glamour, confidence, and sass to her everyday same-bored look. It's that magical little tube of color that can instantly transform your mood and make you feel like you're ready to conquer the world. Lipstick can easily make one's lips look fuller & more defined, creating a chic, glamorous vibe.
However, when it comes to picking a lipstick that not only delivers unique color but also keeps your lips feeling soft, supple & moisturized, it's like finding a unicorn in a field of daisies because not every lipstick can do this. Are you looking for the best moisturizing lipstick?
Don't worry; we have got you covered! We know that finding the perfect lipstick that gives you the best of both worlds - gorgeous color and intense hydration - can be a daunting task. That's why to help you out, we have compiled this list of the top 4 best moisturizing lipsticks.
These lipsticks are made with love and care to ensure that your lips are not only adorned with lovely shades but also treated to a dose of nourishment. They are like little hydrating heroes, ready to rescue your lips from the perils of dryness & keep them looking plump & kissably soft.
Keep reading to learn more about our list of the top 4 best moisturizing lipsticks!
We have searched for the best, so you don't have to live with the rest. In order to serve you to the best of our ability and to keep our blog going, GarnesGuide may collect a share of sales or other compensation from the links on this page if you decide to buy. Each product was independently researched by our editors, and the reviews may have been edited for length and clarity.
How We Choose the Best Moisturizing Lipstick:
Moisturizing lipstick is undoubtedly one of the most revolutionary & sought-after beauty innovations of our time. It can transform your lip game, offering a delightful fusion of color and care that goes beyond mere cosmetic enhancement. With its unique formulation enriched with hydrating ingredients, it ensures your lips stay soft and supple even after hours of wear.
But with an array of brands and options available on the market, it's quite challenging to navigate through the sea of choices and find the best moisturizing lipstick that suits your needs because not every type of lipstick can deliver the promised hydration and nourishment.
To help you, we have conducted an in-depth research study, meticulously scrutinizing numerous factors, and judiciously curated a list of the top 4 best moisturizing lipsticks that are precisely designed to cater to your lip care needs while abstaining from any adverse effects.
Whether you are someone who wants to rock a bold look or somebody who seeks to keep it subtle yet chic, these spectacular lipsticks are sure to quench your thirst for hydration and break free from the usual chapped lip situation so you can rock any look with confidence.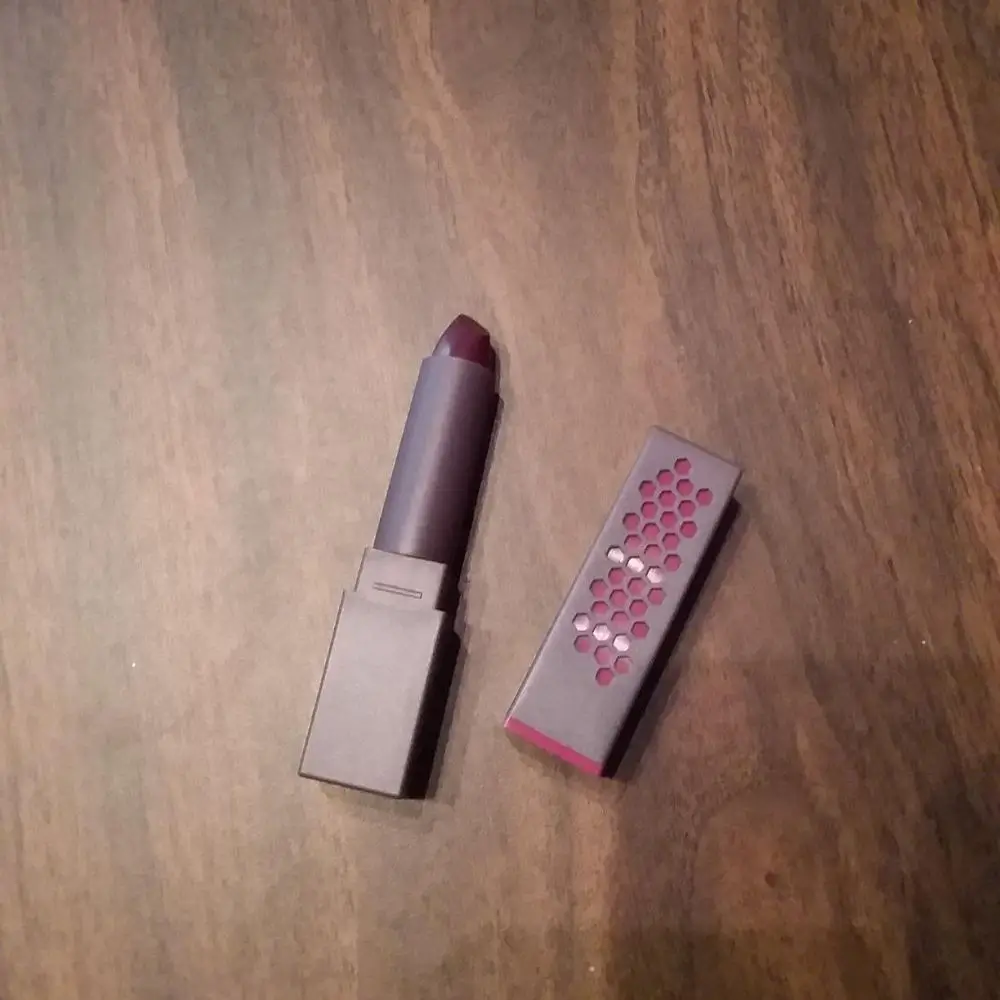 Best Moisturizing Lipstick For All Skin Types
Burt's Bees 100% Natural Moisturizing Lipstick
Check Price on Amazon
Why GG Loves It
Do you need a long-lasting moisturizing lipstick that will keep your lips hydrated & soft? Do your dry and chapped lips need some TLC that only a 100% natural lipstick can provide? If so, then don't worry because Burt's Bees- a reputable skincare brand, has the best solution for you!
Burt's Bees is not just an ordinary skincare brand that claims to produce top-quality beauty products; they live up to their promise and are committed to giving you the best of both worlds: beautiful color and nourishing hydration. They understand that our lips deserve special care, especially in a world where we expose them to various environmental stressors.
And this 100% natural moisturizing lipstick provides the perfect combination of hydration, color payoff, and lasting power that can easily make one's lips look plump, supple, and healthy.
The secret behind the prime moisturizing parcels of Burt's Bees' lipstick lies in its natural ingredients. This brand prides itself on using ingredients derived from nature, like beeswax, moringa oil, & raspberry seed oil. These ingredients work together to create a rich, creamy texture that glides effortlessly onto your lips, providing deep hydration & locking in moisture.
It also contains Vitamin E- a powerful nutrient that nourishes and protects lips. Vitamin E helps to prevent moisture loss, soothe dryness, and promote softness. With Burt's Bees lipstick, you can say goodbye to dry and chapped lips and hello to a luscious, healthy pout.
What You Should Know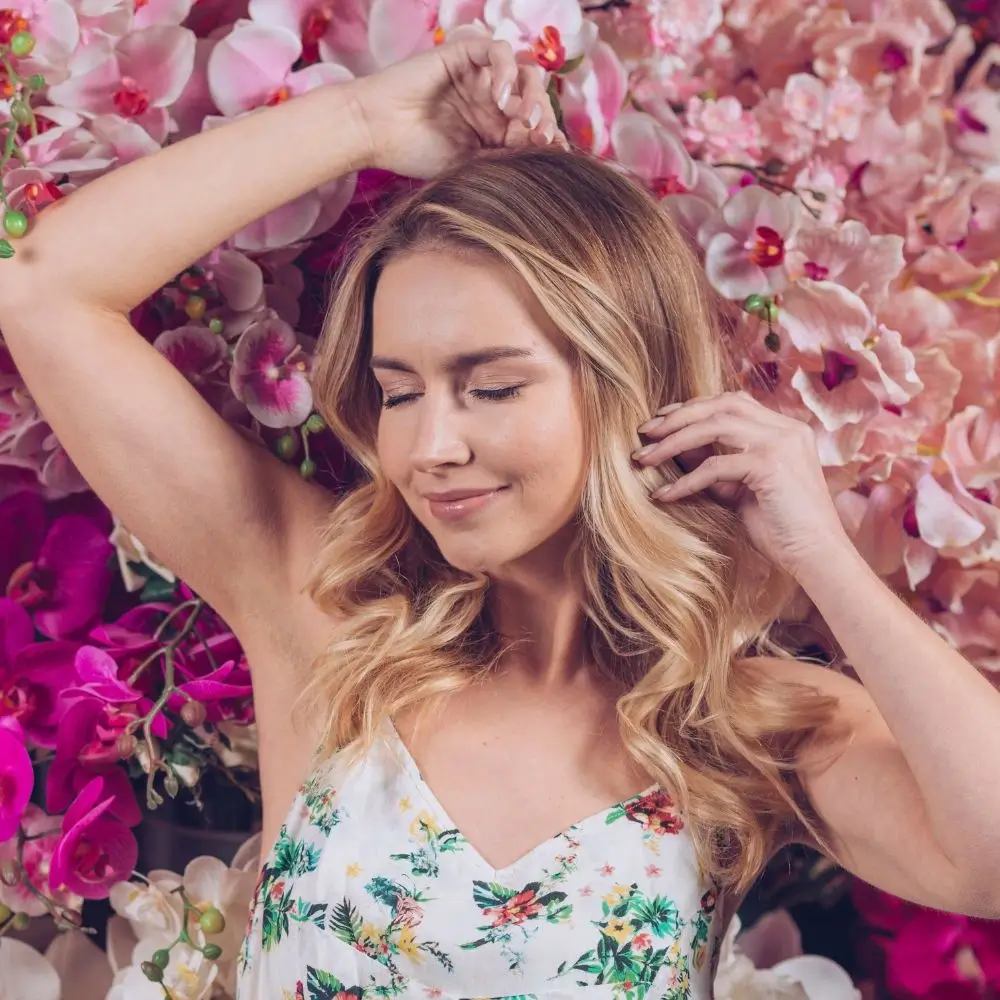 If you are someone who desires to immerse yourself in the soothing hues of nature, Burt's Bees Moisturizing Lipstick in the shade "Orchid Ocean" is a must-have addition to your makeup collection. This exquisite color is reminiscent of the delicate beauty found in orchid petals and the captivating depths of the ocean. With its soft and lustrous finish, it is excellent for those seeking a touch of elegance and a pop of color to enhance their natural beauty.
Orchid Ocean is not just a flower that blooms or a color that exists in nature; it is a statement. When you wear Burt's Bees 100% Natural Moisturizing Lipstick in Orchid Ocean, you embrace the essence of confidence and individuality. The intense purple and brown undertones create a unique and striking shade that beautifully complements a wide range of skin tones.
Whether you're going for a bold, statement lip or a subtle touch of color, this ultimate moisturizing lipstick has got you covered. What sets Burt's Bees Moisturizing Lipstick apart from others is its commitment to using no harsh ingredients in this moisturizing formula.
Free from parabens, petroleum, phthalates, and SLS, this natural finish type lipstick is perfect for those who want to stay away from chemical-laden products that could harm their lips.
As a winner of the 2016 Allure Best of Beauty Award, Burt's Bees Natural Moisturizing Lipstick has proven its worth and quality. With a range of 18 versatile shades available, you can explore and experiment with different looks to find the perfect color that matches your mood, style, and occasion. From vibrant reds to soft pinks, they deliver luscious, bold color that lasts all day.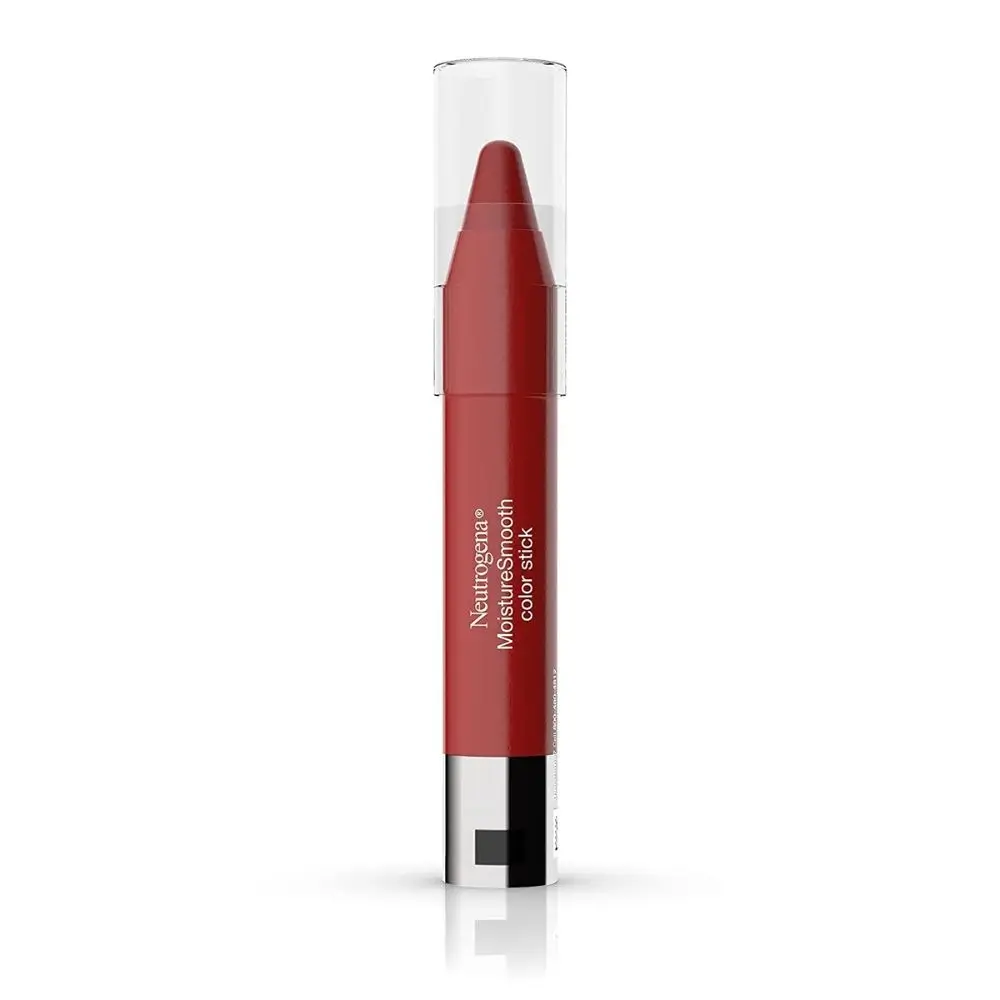 Best Moisturizing Lipstick For Dry Lips
Neutrogena Moisturesmooth Color Stick
Check Price on Amazon
Why GG Loves It
Are you in pursuit of one of the best hydrating lipsticks that not only keep the lips soft and hydrated but also give you a color that stays? Do you desire something remarkable that effortlessly glides across your lips that just feels like a magical encounter of melting butter?
If so, then don't worry because you are not only the one who wish soft and hydrated lips. In a world where everyone wants to look their best, having moisturized lips is an essential part of a well-groomed look. Dry, chapped lips can be not only uncomfortable but also unattractive.
That's where the Neutrogena Moisturesmooth Color Stick comes into the picture, as it is hailed as one of the best moisturizing lipsticks for dry lips that can truly make a difference in your life. Its potent hydrating formula will easily make your lips hydrated, soft, and smooth.
With just one swipe, your lips will be drenched in a wave of moisture, leaving them feeling soft, supple, and oh-so-smooth. The secret lies in its unique blend of nourishing & hydrating properties that work in harmony to provide intense hydration and long-lasting moisture.
It is made with fruit extracts and shea butter. Fruit extracts are known for their ability to deeply moisturize the skin and provide essential vitamins, minerals, and enzymes, while shea butter is a powerful emollient that helps lock in natural moisture and aids in healing the skin.
This moisturizing lip balm is available in 16 shades, including classic red and pink nude, so no matter if you are a woman who loves to rock vibrant reds or you prefer subtle nudes, there is something for everyone that will perfectly complement your unique style and personality.
What You Should Know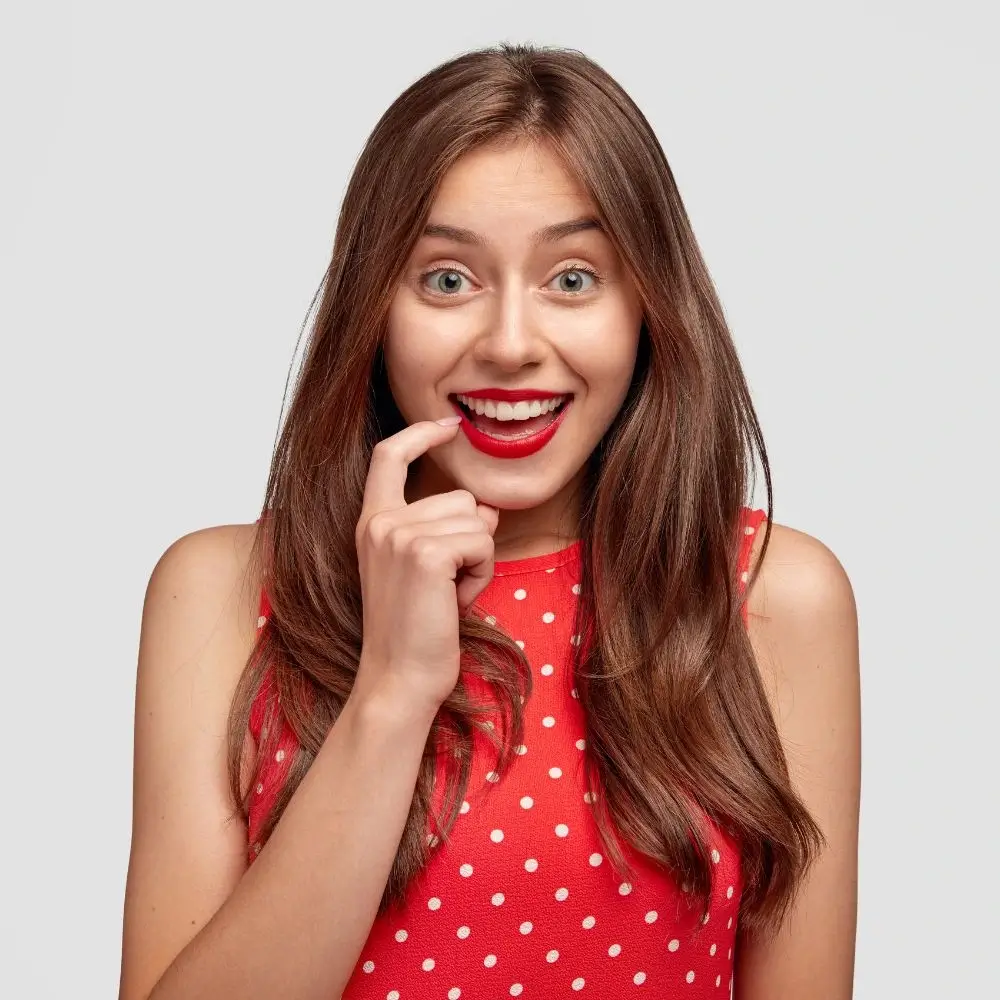 This classic red color moisturizing & hydrating lipstick will set your lips on fire, igniting a passionate sizzle with every application. Its velvety texture glides smoothly, leaving behind a seductive, glossy finish that catches the light in all the right ways. The vibrant hue enhances your natural beauty, drawing attention to your luscious pout with an irresistible allure.
As you apply it, a burst of warmth envelops your lips, awakening your senses and leaving you with a tantalizing tingle. With its long-lasting power, you can confidently flaunt your fiery lips throughout the day, radiating confidence & adding a touch of playfulness to any occasion.
One of the striking things about the Neutrogena Moisturesmooth Color Stick is its ability to make cracked lips feel smoother and softer, even after you take it off. This means you can feel comfortable and confident throughout the day, knowing that your lips are well taken care of. With this, you will worry no more about dry patches or flakiness ruining your flawless look!
There is no doubt that using hydrating lipsticks with moisturizing ingredients will keep your lips soft and fabulous throughout the day, and this red color lipstick by Neutrogena is the perfect choice for achieving that as it provides long-lasting hydration with natural ingredients.
The feature that makes this moisturizing lipstick an astonishing choice for those who are always on the go is its twist-up feature. Unlike other hydrating lipsticks that need a sharpener, this one simply needs to be twisted up to reveal more and more of the delightful color inside.
So if you want a lipstick that will set you apart from the crowd with its dazzling red color, then look no further than the Neutrogena Moisturesmooth Color Stick. This lipstick is the epitome of glamour and sophistication, designed to make heads turn and hearts skip a beat.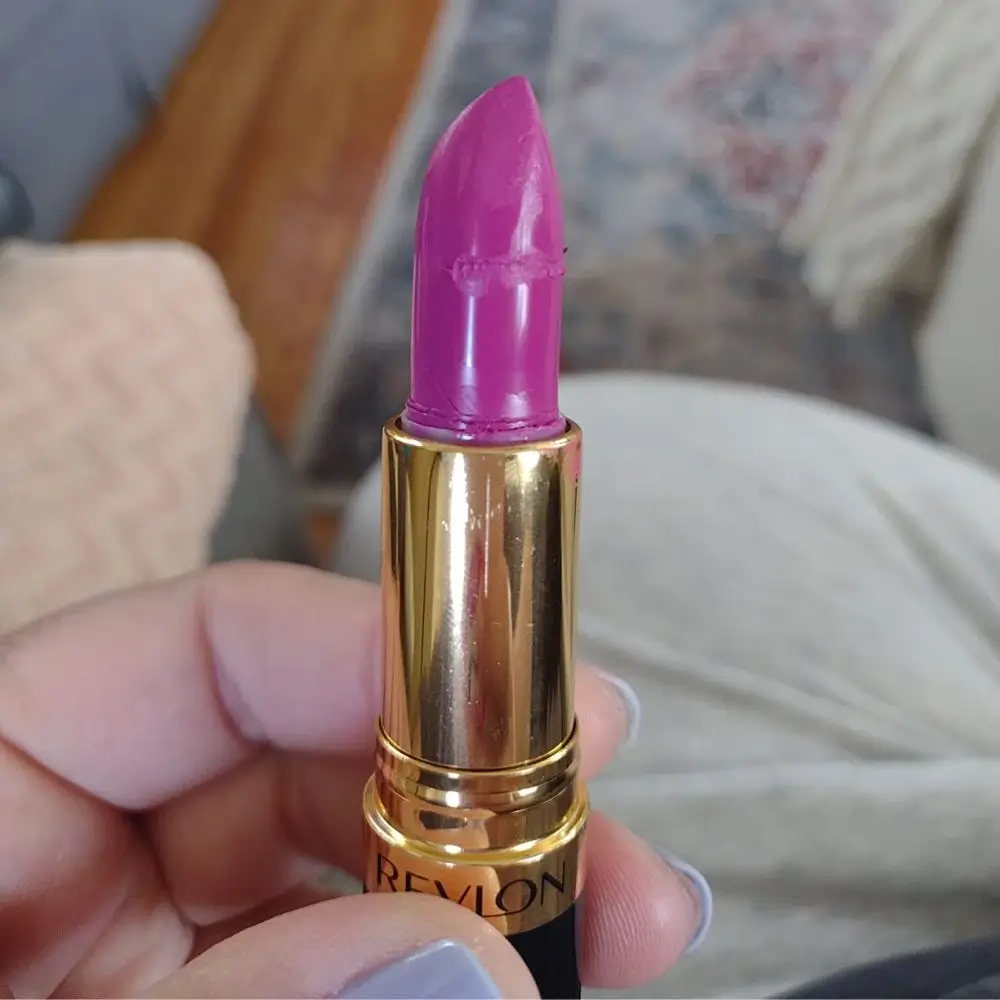 Best Moisturizing Lipstick For Combination Skin Types
Revlon Super Lustrous Lipstick
Check Price on Amazon
Why GG Loves It
Have you been searching for a cult-classic, iconic lipstick that will deliver an intense color payoff while also being ultra-moisturizing? Do your lips need a rich and vibrant shade that won't weigh them down? If so, then the Revlon Super Lustrous Lipstick is just what you need.
This lipstick contains all the nourishing ingredients that you need to keep your lips plump and soft all day. It's not just lipstick – it's a moisturizing, hydrating, and long-lasting miracle!
Combination skin types are often a challenge when it comes to finding the perfect lipstick. You want a formula that provides intense color without drying out your lips or making them feel greasy. The Revlon Super Lustrous Lipstick is specifically designed to cater to combination skin types, making it the best choice for those who want both moisture and stunning color.
What makes the Revlon Super Lustrous Lipstick a standout product is its addictively comfortable moisturizing formula. Infused with Vitamin E and avocado oil, this lipstick not only delivers high-impact color but also provides a creamy, super-moisturizing feel. It glides on smoothly, embracing your lips in a silky texture that instantly hydrates and nourishes.
The perfect thing about this best hydrating lipstick is that it's free from every type of chemical or harmful ingredients like paraben, sulfate, or phthalate. So if you are someone with sensitive lips, then it is an ideal choice for you to go with and make a statement with no risk.
What You Should Know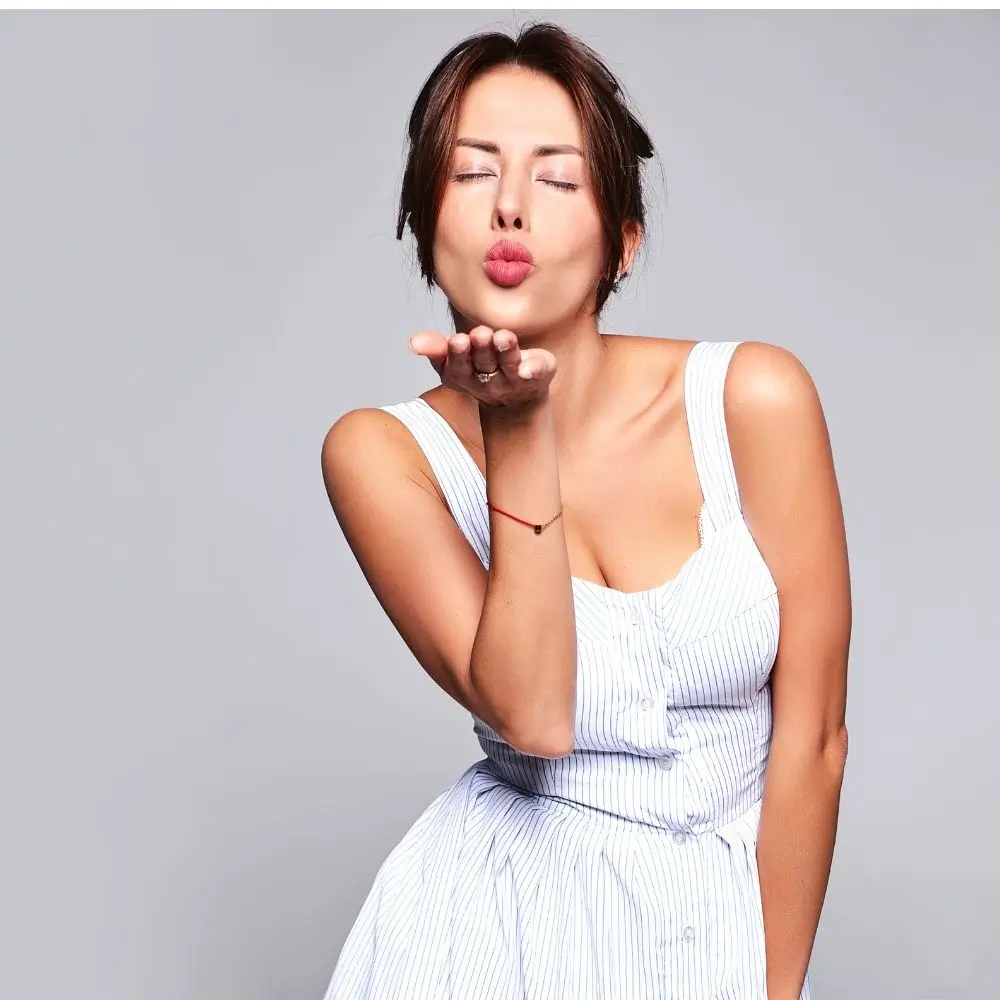 This creamy formula lipstick will give you fuller-looking lips with a radiant shine that will surely turn heads. With this lipstick, you can achieve that kissable pout you've been dreaming of. Compared to any moisturizing matte lipstick, it's much more comfortable & easy to wear.
Speaking of color, the Revlon Super Lustrous Lipstick delivers a vibrant & lightweight lip color that is sure to make a statement. The microfine pigments used in its formulation ensure that the shades are rich, high-impact, and won't weigh you down. You can confidently rock a bold red or a subtle nude, knowing that your lips will look stunning without feeling heavy or cakey.
Not only does this lipstick offer intense color and moisture, but it also provides conditioning benefits. With 80% conditioning ingredients, it goes beyond the surface, delivering luscious comfort and a creamy, moisturized feel. You'll find yourself reaching for this lipstick again and again, not just for its stunning shades but also for the addictive wear experience it provides.
The Iced Amethyst shade stands out as one of the most sought-after choices, and it's easy to understand why. This exquisite shade enriches your lips with an airy glimmer reminiscent of frost-kissed crystals. Its alluring shimmer creates an ethereal allure that is simply irresistible.
It comes in 4 lipstick finishes: Classic Super Lustrous in cream or pearl, Super Lustrous Luscious Mattes, or Super Lustrous Glass Shine, and 130+ beautiful shades, so no matter what your skin tone or style you have, you'll find the most flattering color to complete your look.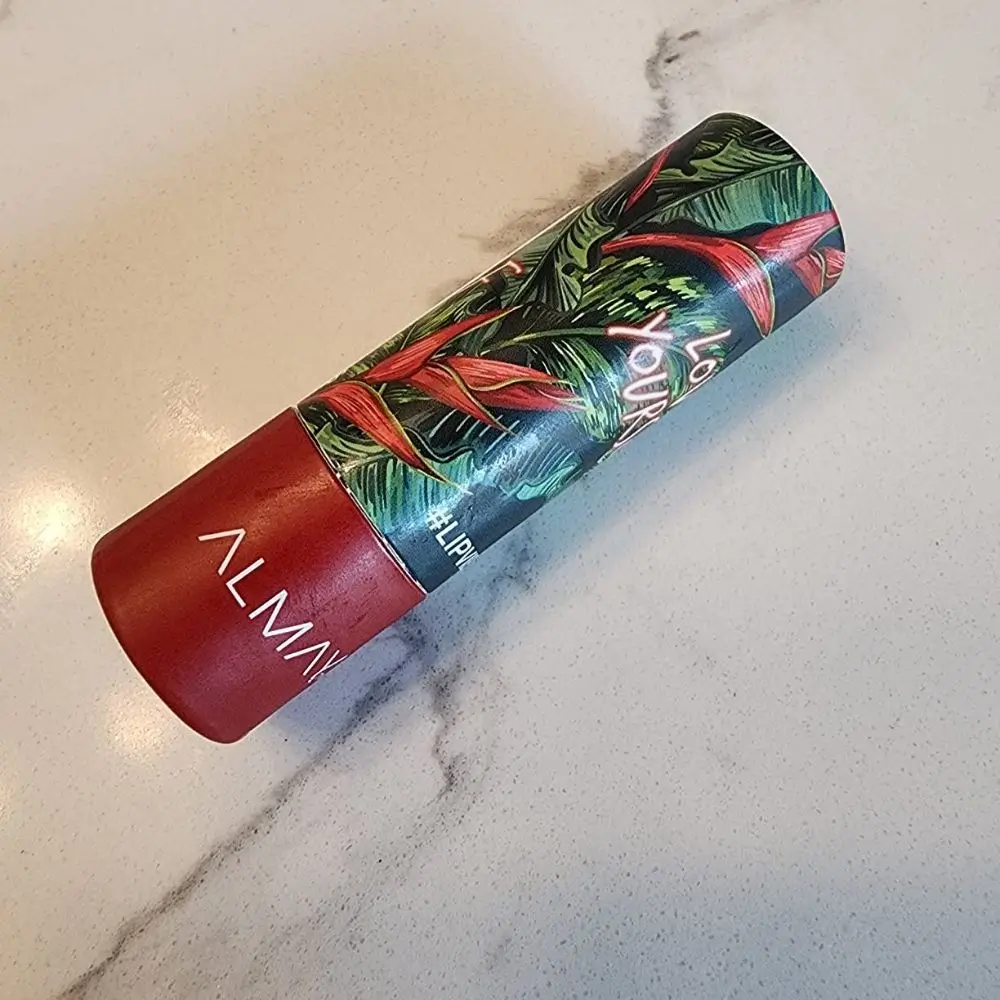 Best Moisturizing Lipstick For Sensitive Skin
Check Price on Amazon
Why GG Loves It
Are you in quest of the paramount moisturizing lipstick that harmoniously complements a vast array of skin tones? Do you find yourself weary and disenchanted from ceaseless endeavors with lipsticks that invariably leave your delicate skin feeling dehydrated & afflicted?
If that's what you are seeking, Almy Lip Vibes Lipstick is your answer. This luxurious formula was only developed to cater to sensitive skin with an optimally balanced moisturizing regimen.
Women with sensitive types of skin are always on the lookout for the pinnacle of perfection when it comes to moisturizing lipsticks that flawlessly enhance their unique complexion. The endless pursuit of a spectacular beauty product can often lead to weariness & disappointment, but with this ultimate hydrating matte lipstick, you don't have to worry about that!
It encapsulates a divine balance of nourishing ingredients and rich pigments, resulting in a silky smooth texture that glides effortlessly upon your lips, leaving behind an enchanting matte finish. What sets Almay Lip Vibes Lipstick apart from the rest is its impeccable ability to deliver a striking burst of color that exudes confidence and makes a statement.
Every stroke of it imparts a rich color impact, allowing you to embrace your individuality and showcase your vibrant personality. Whether you opt for the matte, cream, or topper finish, each variant promises luxuriously comfortable wear, devoid of stickiness & drying sensations.
What You Should Know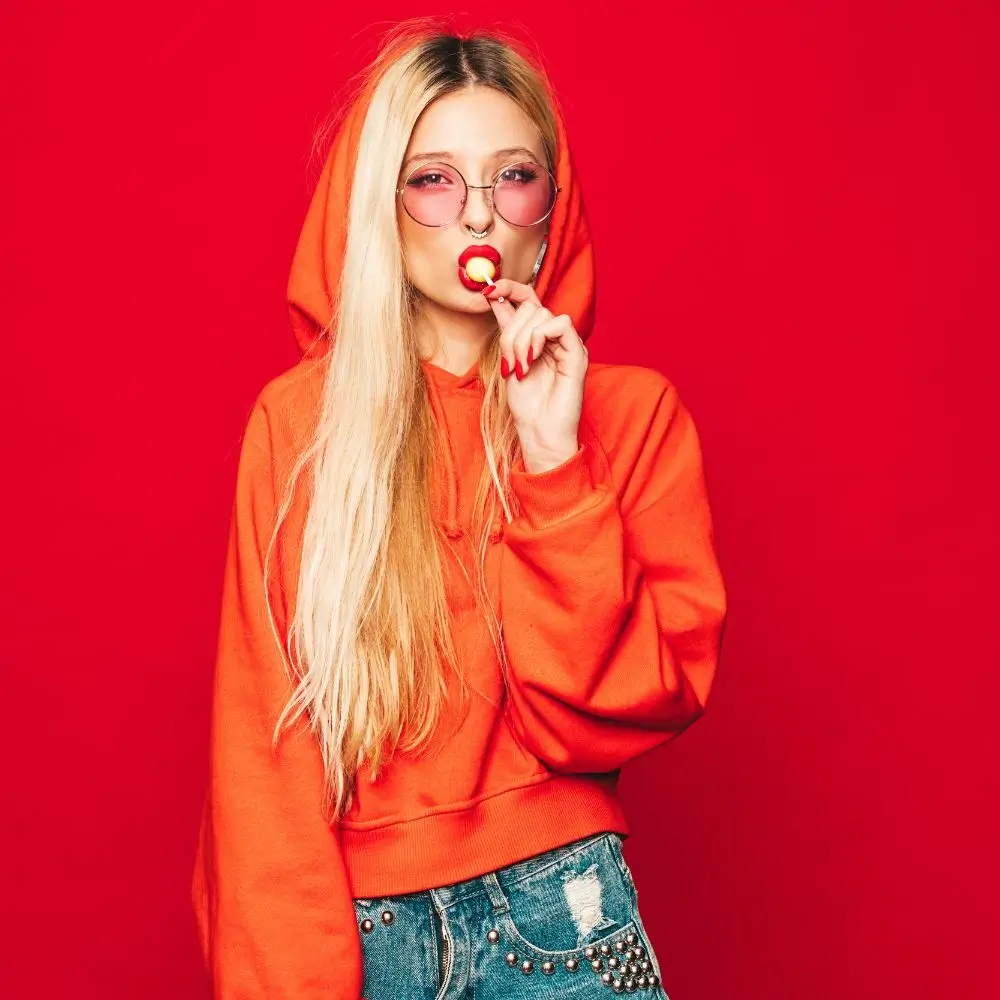 At Almay, they understand that beauty extends beyond mere aesthetics. That's why they have infused each Lip Vibes Lipstick with a unique mantra, providing a delightful personal touch.
You can explore the range of shades and find the one that resonates with your spirit, empowering you to embrace your inner beauty and express yourself in the most authentic way possible. To ensure the utmost care for your sensitive lips, Almay Lip Vibes Moisturizing Lipstick is enriched with a nourishing blend of vitamins E and C, as well as Shea Butter.
These ingredients work harmoniously to provide deep hydration and nourishment, ensuring that your lips stay supple & smooth. Vitamins E and C are renowned for their antioxidant properties, helping to protect your lips from damage and keeping them looking youthful.
Shea Butter, a natural emollient, adds a luxurious touch by sealing in moisture and creating a protective barrier against dryness. The versatility of Almay Lip Vibes Lipstick knows no bounds. Its unique bullet shape ensures that you get full coverage with just one swipe.
Moreover, the mix-and-match nature of the shades enables you to create captivating and bold looks that truly reflect your personality. For an added touch of glamour, you can layer one of the toppers over your favorite shade, imbuing your lips with a mesmerizing, shimmery sheen.
Here are Some FAQs to Help Guide you on Your Way!
If you love to pamper your lips & desire a lipstick that not only enhances your beauty but also provides ample hydration, then moisturizing lipstick is what you need. This beauty essential is a game-changer for anyone looking to achieve a flawless pout with much-needed moisture.
But how does lipstick moisturize lips? What exactly is a moisturizing lipstick, and what ingredients make it so nourishing? However, without having much info about this, you may be wondering if there are any drawbacks to using it or if you can layer it with a lip balm.
Here are some of the most frequently asked questions (FAQs) about moisturizing lipstick that will help you learn more about this essential product so you can make an informed decision:
How to keep lips moisturized with lipstick?
To keep your lips supple, moisturized, & healthy while wearing lipstick, follow these simple steps:
1. Exfoliating your lips helps get rid of any dry, flaky skin and allows for the lipstick to adhere better. You can use a store-bought lip scrub or make your own using sugar and honey.
2. When wearing lipstick, it is important to use a lip balm with SPF in order to protect your lips from the sun's rays.
3. Choose a lipstick with moisturizing ingredients like cocoa butter, vitamin E, or aloe vera to make sure your lips remain moisturized. Make sure to apply it evenly for a smooth finish.
4. To add extra moisture and shine, use a lip gloss or balm on top of the lipstick. A high-quality lip gloss will help make your lips look fuller and more hydrated.
5. If your lips frequently feel dry and uncomfortable, consider reapplying your lipstick throughout the day. This will help keep your lips moisturized and looking beautiful.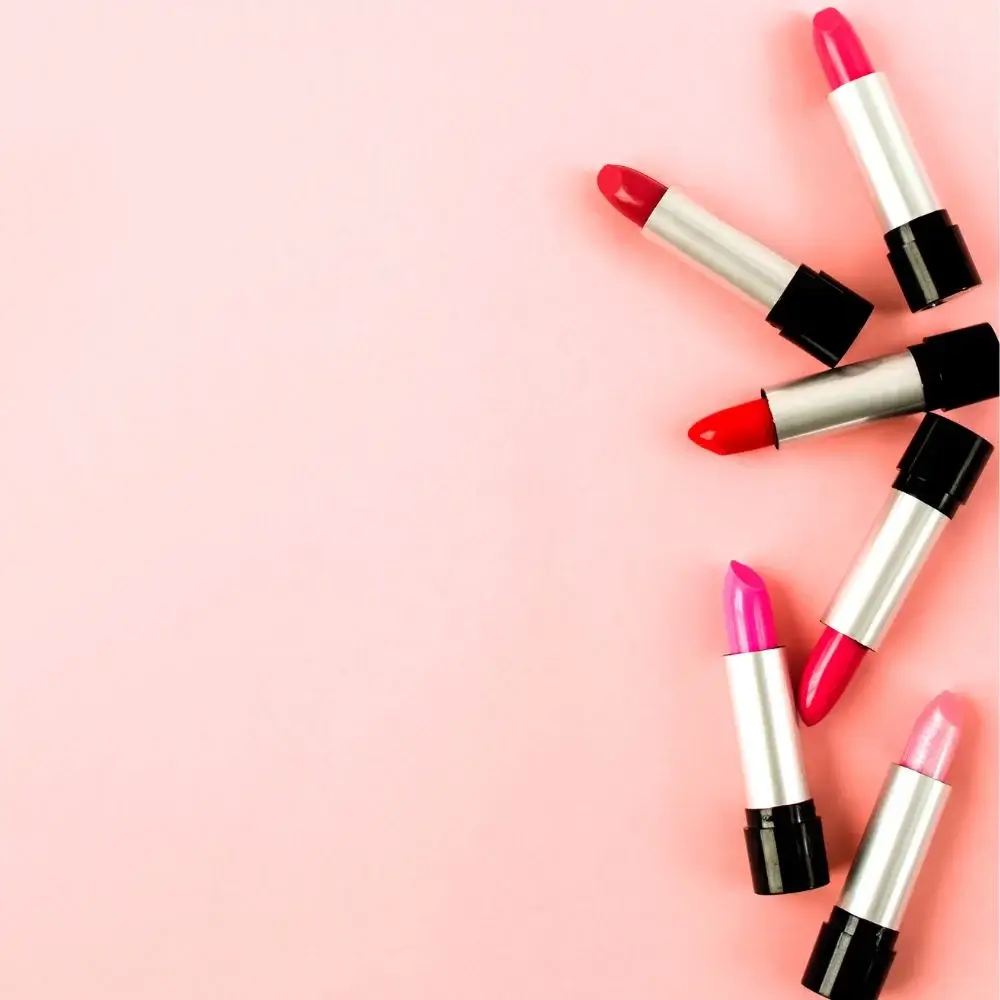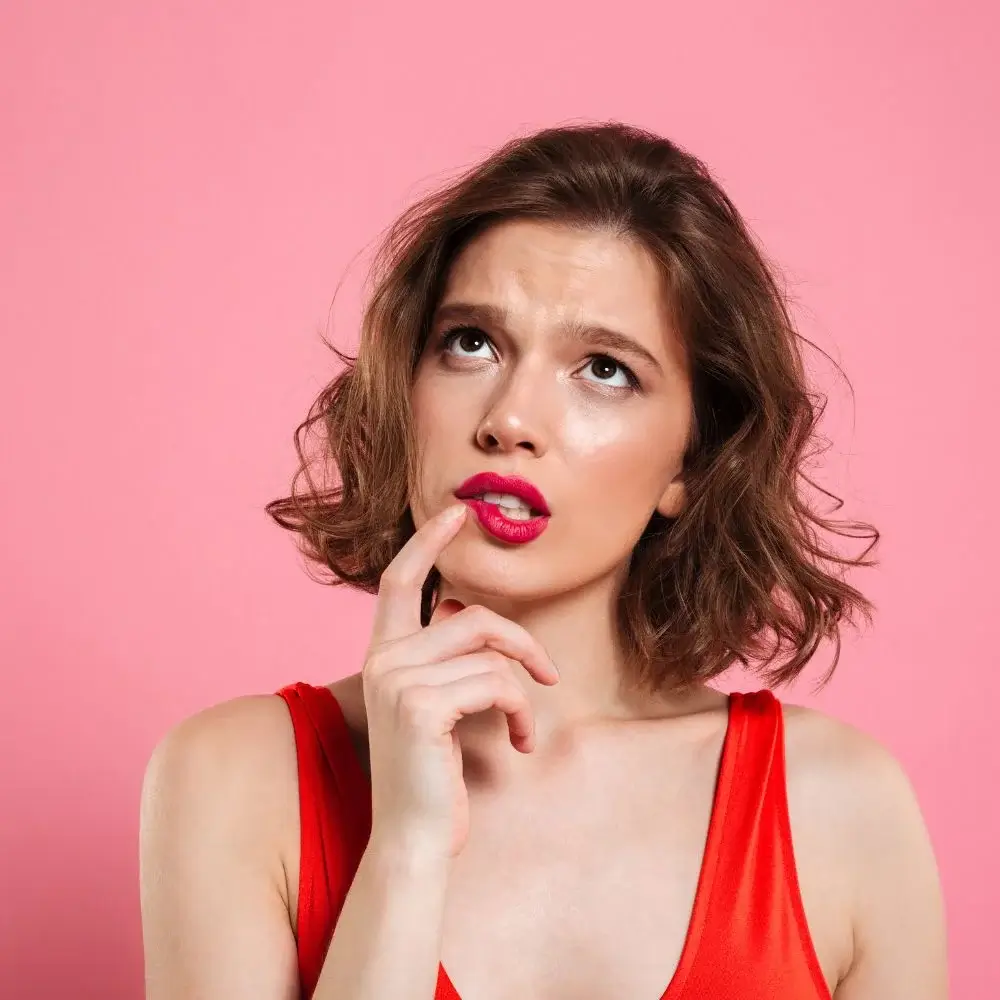 What is a moisturizing lipstick?
A moisturizing lipstick is like a luxurious spa treatment for your lips! This lipstick is packed with nourishing ingredients like mango seed butter, jojoba oil, hyaluronic acid, sunflower seed oil, vitamin E, shea butter, olive oil, coconut oil, and castor seed oil; it drenches your lips in hydration, leaving them supple, smooth, and ready to conquer the day!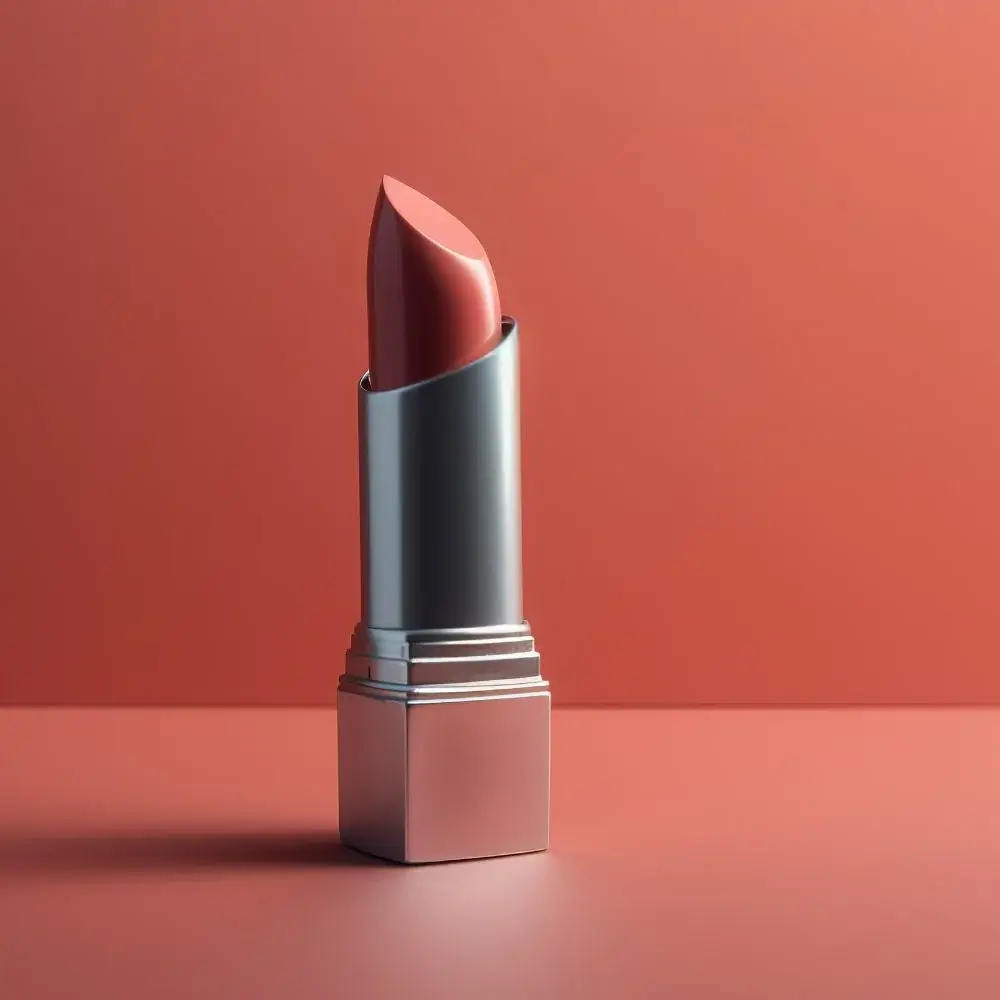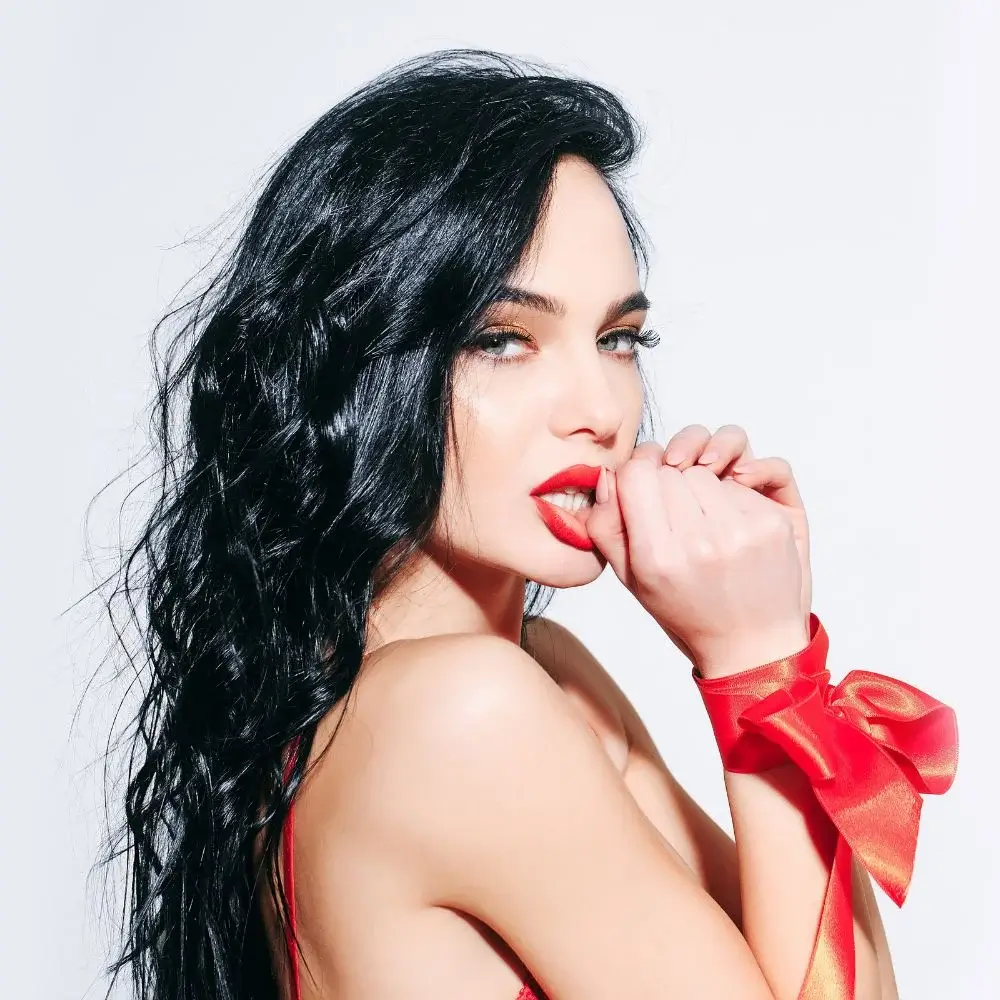 What ingredients make a lipstick moisturizing?
Moisturizing lipsticks typically contain nourishing ingredients like shea butter, cocoa butter, jojoba oil, and vitamin E. These hydrating ingredients keep your lips feeling soft and supple.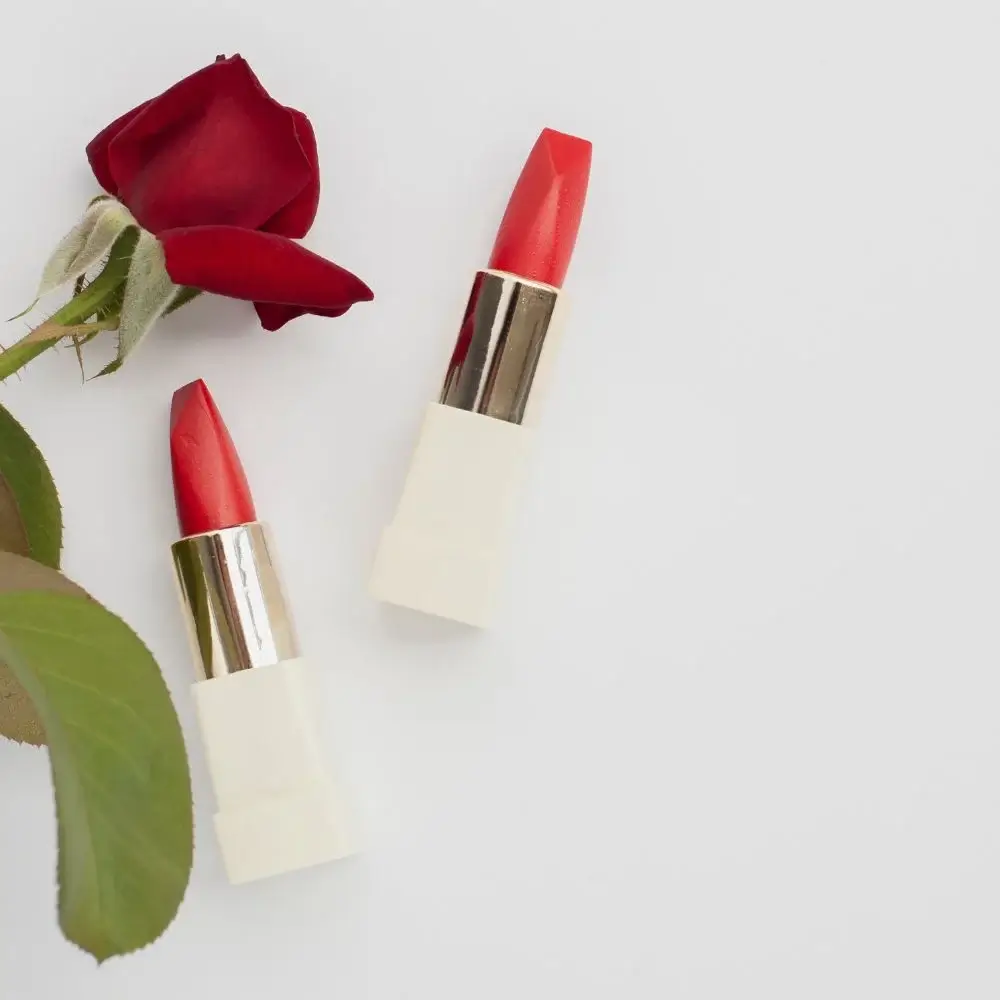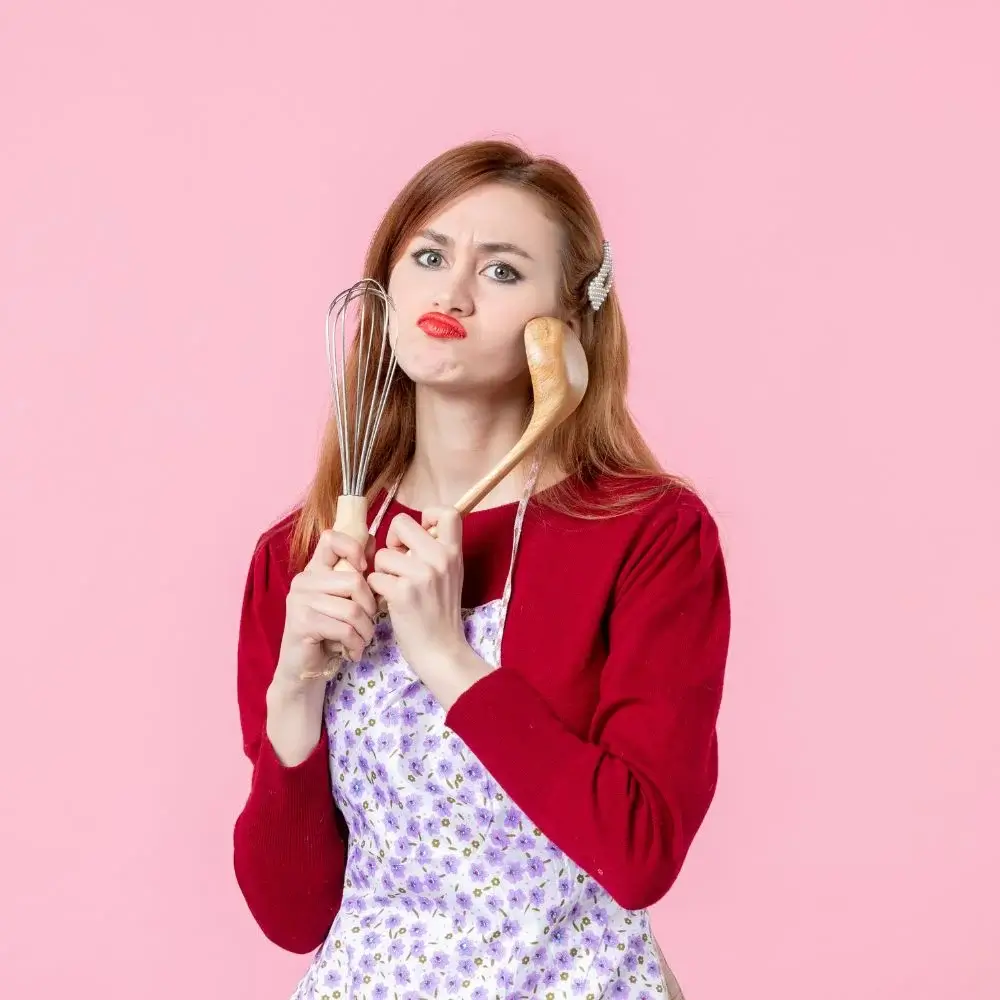 How long does moisturizing lipstick last on the lips?
The longevity of moisturizing lipstick can vary depending on factors like eating, drinking, and individual lip chemistry. On average, you can expect it to last around 4-6 hours.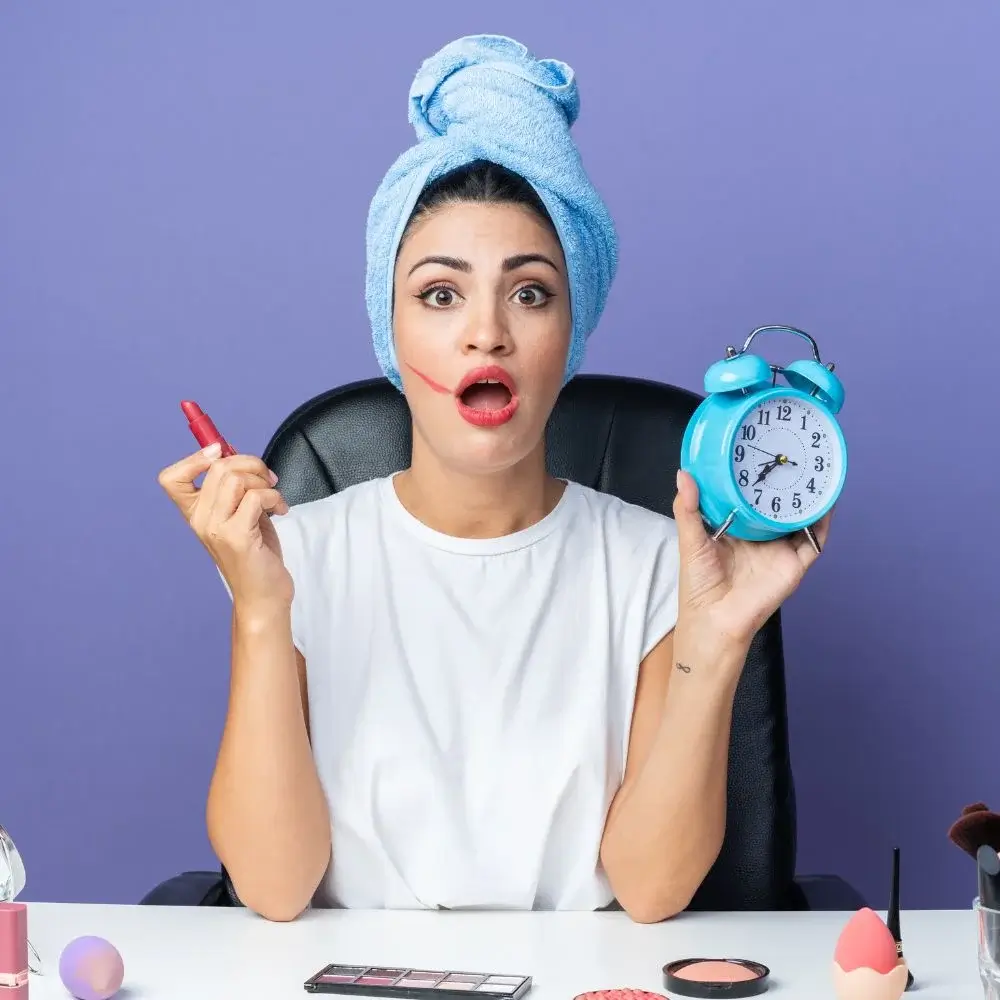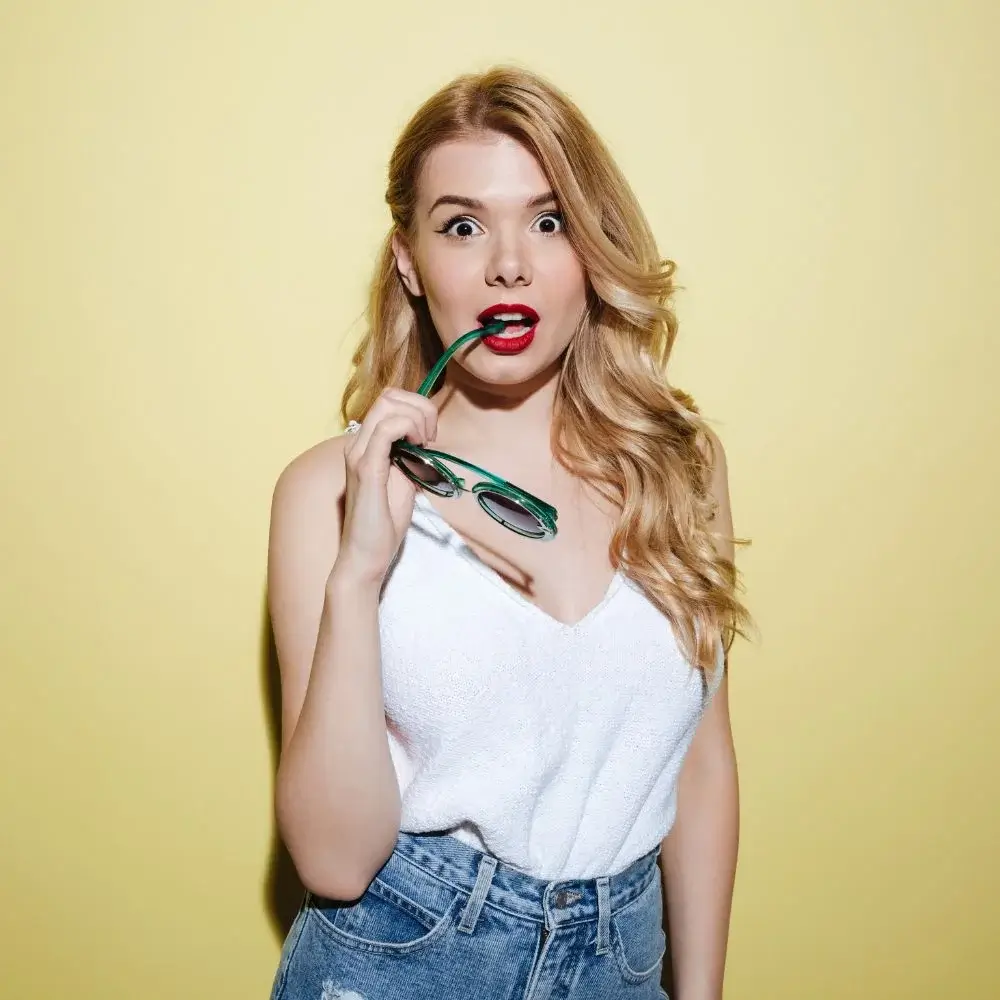 Can I use a lip balm under a moisturizing lipstick?
Yes! Applying a layer of lip balm before wearing your favorite moisturizing lipstick will add extra hydration and help it last longer. It'll give your lips an extra boost of nourishment while also making them look more full and plump so you can flaunt your look all day long.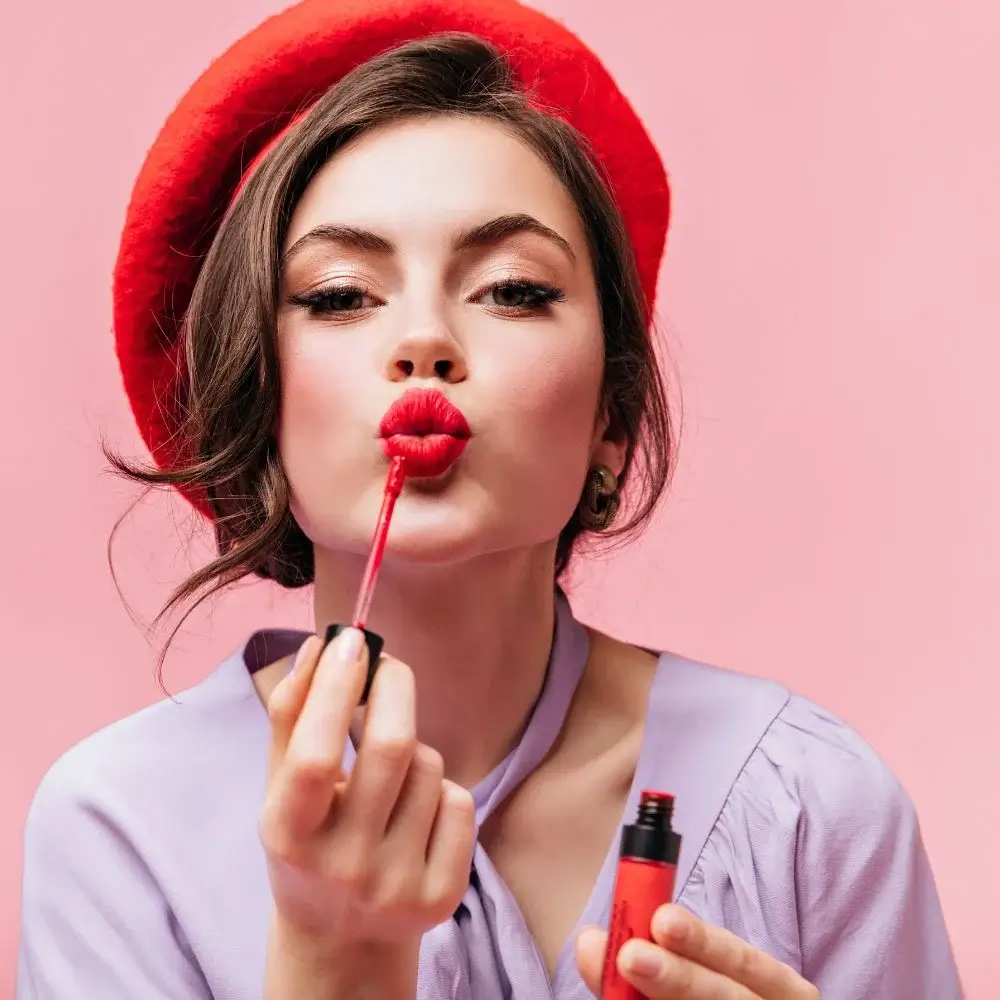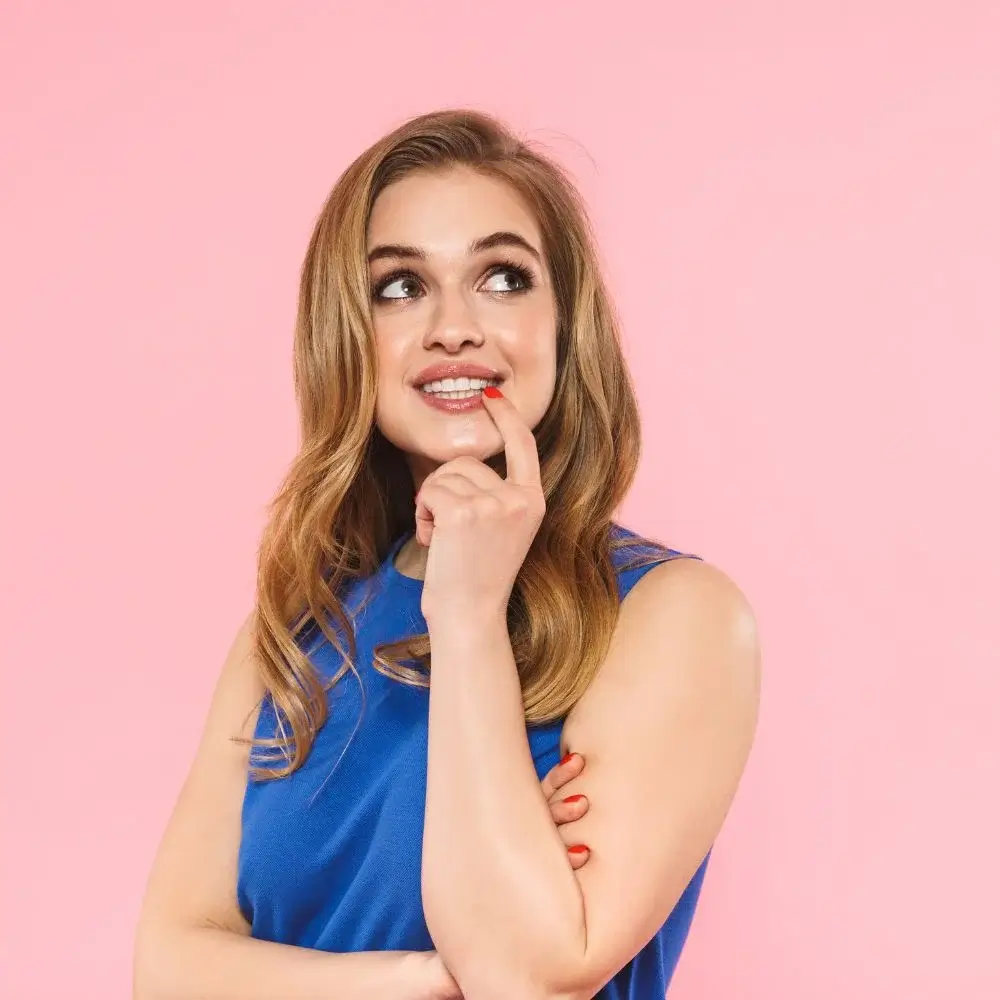 Are there any downsides to using moisturizing lipstick?
While moisturizing lipsticks offer hydration and a pop of color, some downsides include shorter wear time compared to matte lipsticks, potential transfer onto cups or clothing, and the need for reapplication throughout the day to maintain the desired effect.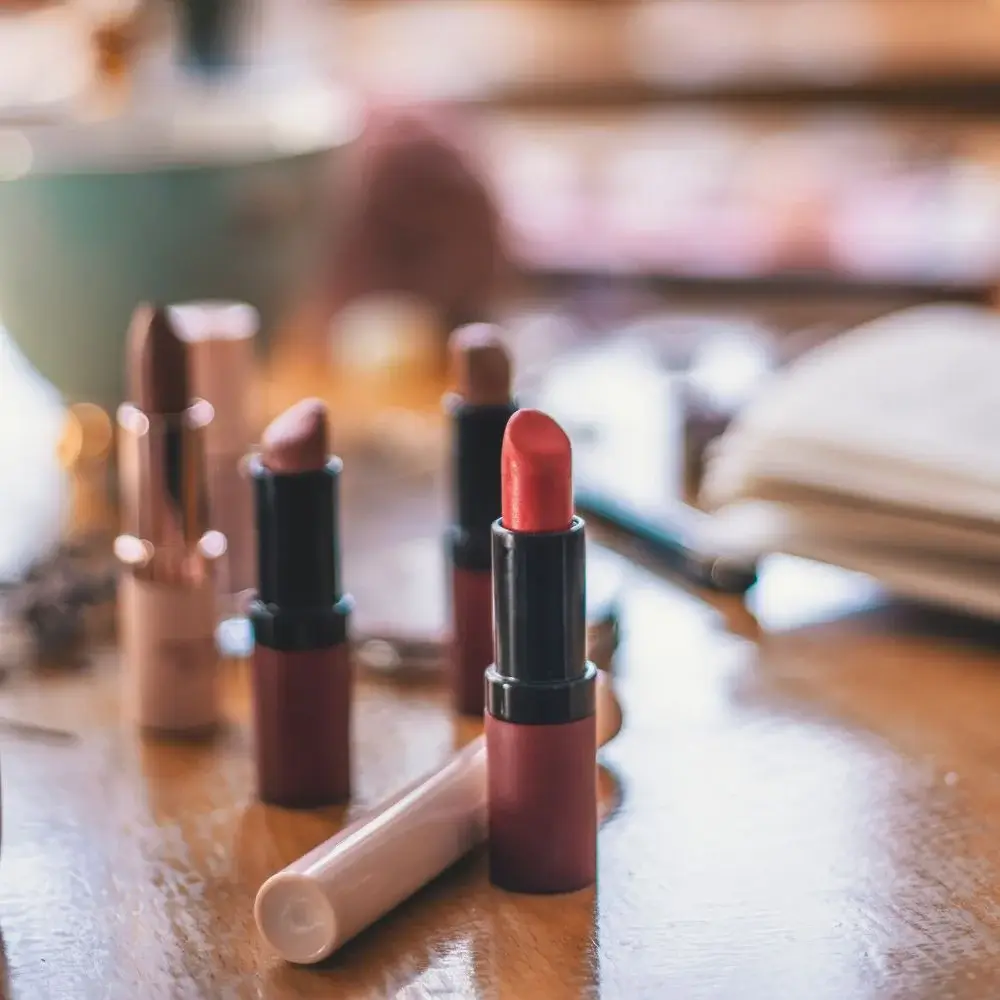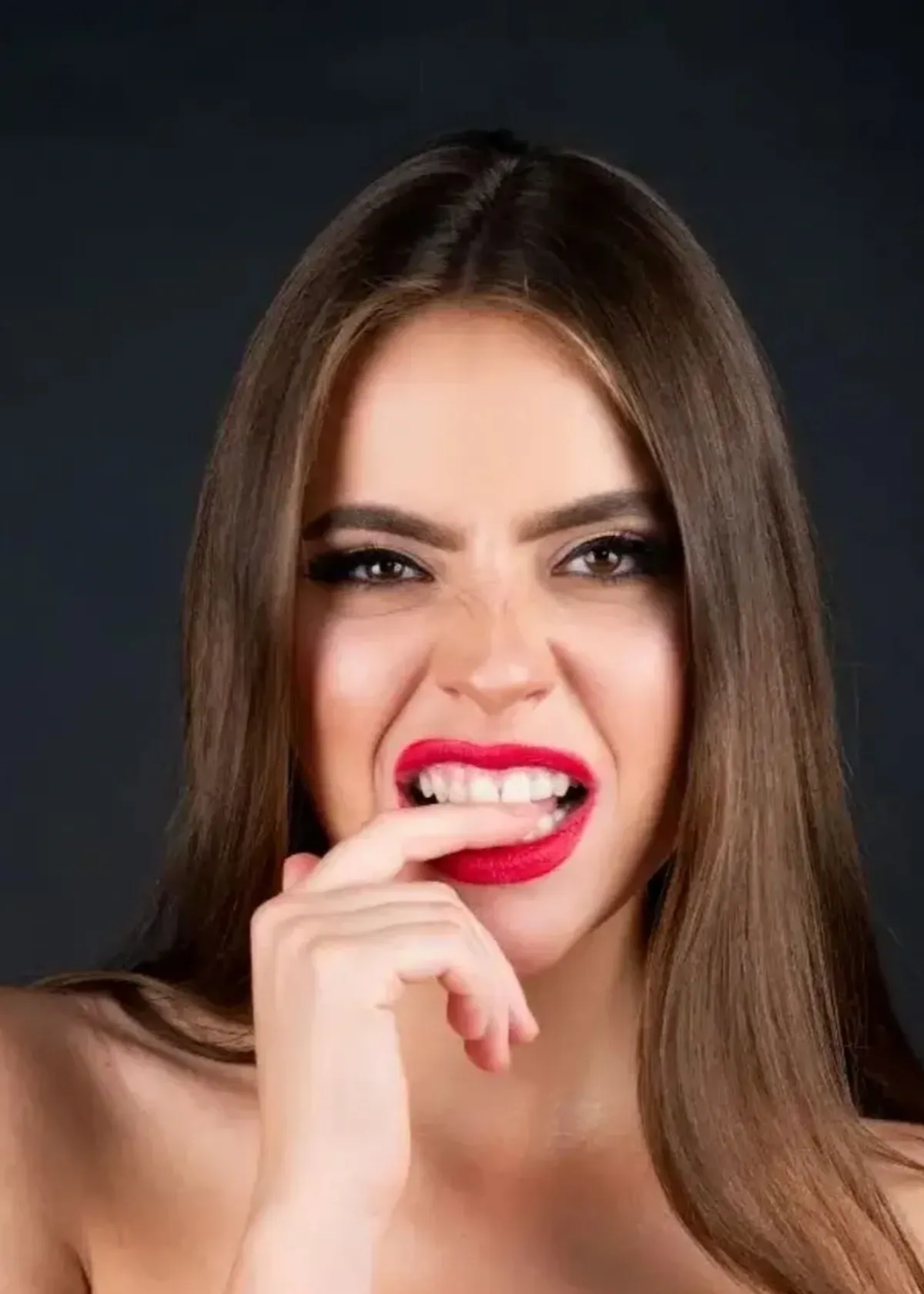 Top 4 Best Moisturizing Lipsticks:
Moisturizing lipstick is not just an ordinary makeup product that adds a pop of color to your lips. It's an occult blend of beauty and care that enhances your pout while keeping it soft, supple, and utterly kissable. It can transform your lips from dry and lackluster to luscious and radiant in an instant so that you can face the world without worrying about dry, cracked lips.
The top 4 best moisturizing lipsticks that we have listed above are all astonishing options for any lady who wants to combine style and lip care seamlessly. These lipsticks have garnered a reputation for their ability to provide long-lasting moisture, vibrant colors, & a luxurious feel.
They are all made with quality ingredients, carefully selected to ensure optimal hydration & nourishment for your lips. The formula of each lipstick is enriched with moisturizing agents like shea butter, known for their ability to soothe and protect the delicate skin of your lips.
Whether you are young & fresh or mature & classy, these moisturizing lipsticks will provide you with a feeling of confidence and glamour that will last. So, what are you waiting for? Pick any one of these amazing lipsticks today and turn your lips into the ultimate showstoppers!