Microneedling, also known as CIT (or collagen induction therapy), is one of the most amazing skin rejuvenation treatments that can make one look years younger. Its remarkable ability to stimulate collagen production and improve skin texture has garnered massive vogue among those who want to turn back the hand of time to regain a glowing, youthful complexion.
And if you want to get the most out of this skin-perfecting treatment, then using a particularly formulated moisturizer can do wonders for your skin after microneedling. But, with an endless list of products in the market, it can be quite tricky to choose the right one.
It's simple-not every moisturizer is suitable for your skin after microneedling because the treatment leaves your skin more sensitive and vulnerable. Do you need the best moisturizer?
Don't worry; we have got you covered! We know that finding the perfect moisturizer that will nurture and protect your skin post-microneedling can be an overwhelming task. So, to make things easier for you, we have rounded up the top 3 best moisturizers after microneedling.
All these moisturizers are crafted with superlative ingredients that adequately cater to the needs of microneedled skin. Whether your skin is dry, oily, sensitive, or combination skin, each of these amazing moisturizers will nourish and revitalize it without clogging the pores.
Keep reading to learn more about our list of the top 3 best moisturizers after microneedling!
We have searched for the best, so you don't have to live with the rest. In order to serve you to the best of our ability and to keep our blog going, GarnesGuide may collect a share of sales or other compensation from the links on this page if you decide to buy. Each product was independently researched by our editors, and the reviews may have been edited for length and clarity.
How We Choose the Best Moisturizer After Microneedling:
The microneedling procedure is not just about puncturing your skin with tiny needles but also about taking care of it afterward. After a microneedling session, your skin will look a bit red and may feel a little tight. That is why you need to use moisturizers after microneedling.
A high-quality moisturizer will not only help to reduce redness and soothe your skin but also provide essential nutrients that it needs in order to repair itself. However, when it comes it picking the best one, it can feel like a never-ending task with the variety of products available.
To help you out, we have done a deep dive research and carefully picked the top 3 moisturizers to use after microneedling. Each of these moisturizers is packed with ultra-fine ingredients that will help to restore your skin's natural glow and leave it feeling soft, smooth, & hydrated.
Best Moisturizer For Dry Skin
CeraVe Moisturizing Cream
Check Price on Amazon
Why GG Loves It
Does your skin feel dry and tight after your microneedling procedure? Looking for a solution that not only provides hydration but also offers protection to your sensitive skin? If so, you'll be delighted to know that CeraVe Moisturizing Cream is the ideal post-treatment moisturizer!
Dry, flaky, and itchy skin is one of the most common side effects experienced after microneedling treatment due to its exfoliating nature. While the exfoliation process helps promote skin renewal and rejuvenation, it can also cause temporary dryness and flakiness.
This natural shedding of dead skin cells can leave the skin feeling parched and lacking moisture, leading to discomfort and itchiness. However, with CeraVe, you can restore balance to your skin's moisture levels and soothe that itch that is so common with microneedling.
CeraVe contains hyaluronic acid (an active ingredient), which helps replenish the skin's barrier and lock in moisture. It's not just a regular moisturizing agent; it can attract & retain up to 1,000 times its weight in water to the skin, giving it an immediate burst of hydration.
This acid also helps to promote skin regeneration, boost skin healing, increase collagen and elastin production, and keep the skin hydrated to ensure optimal post-treatment results.
To put that simply, if you truly wish to nourish and hydrate your dry skin after microneedling, CeraVe Moisturizing Cream is the go-to choice. With this all-in-one moisturizer by CeraVe, you will break free of all those annoying and uncomfortable side effects of microneedling.
What You Should Know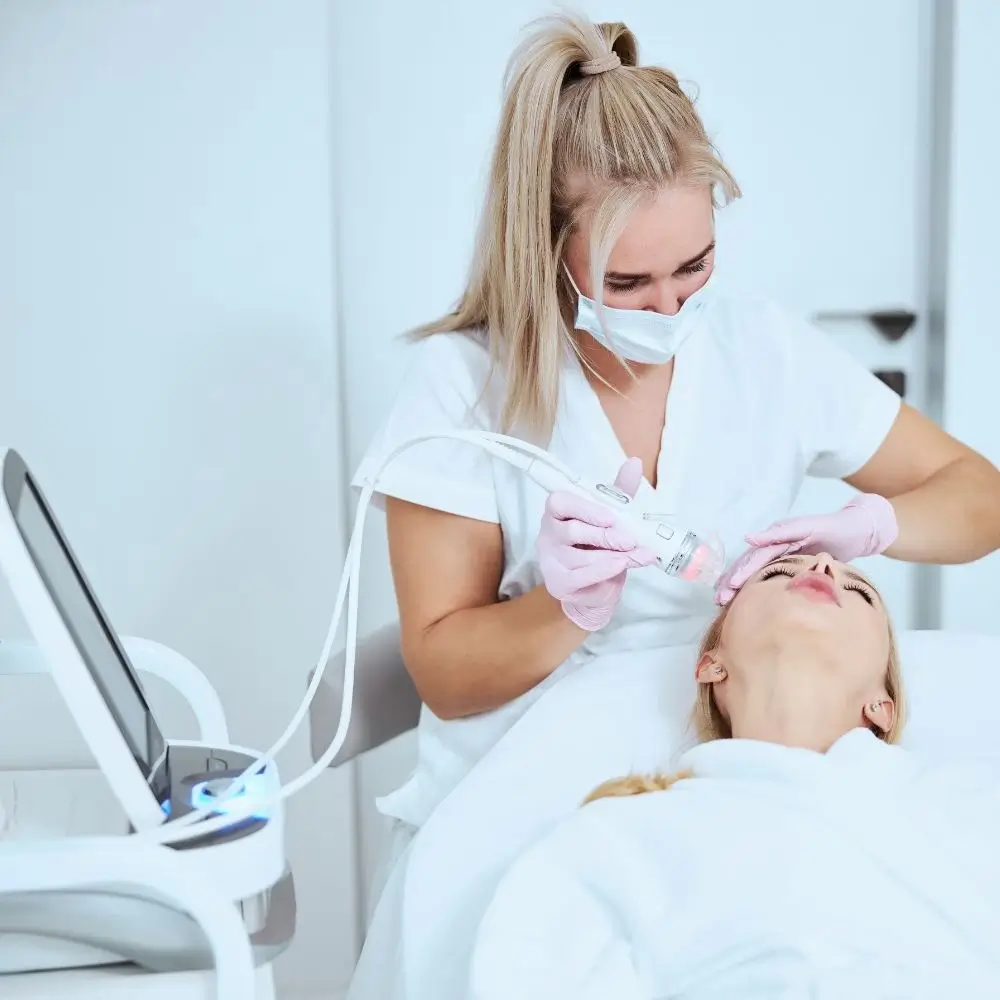 CeraVe is not just an ordinary brand that sells skincare products; it's a dermatologist-recommended brand that offers superior-quality skincare solutions. This hyaluronic acid moisturizer is no less than a miracle product for those who have gone through microneedling.
This moisturizer is designed with Multivesicular Emulsion (MVE) technology- a revolutionary breakthrough in skincare. MVE technology ensures 24-hour hydration, providing your skin with a constant supply of moisture throughout the day so you can enjoy gorgeous, glowy skin.
It is also formulated with three essential ceramides (1, 3, 6-II). Ceramides are one of the most important components of the skin's barrier function, and this astonishing CeraVe hydrating cream helps to replenish them so the healing process of micro-needled skin can be accelerated.
The most spectacular thing about this cream is that it is fragrance-free, sulfate-free, paraben-free, and non-comedogenic. It also holds the National Eczema Association (NEA) Seal of Acceptance, so you can be sure that this moisturizer won't trigger any allergies or side effects.
Whether you have oily skin, sensitive skin, or dry & dull skin, this hydrating moisturizer will do your skin wonders and help make it look healthy. With its velvety finish and luxurious texture, you'll feel like your skin is being pampered, nourished, and given the best treatment.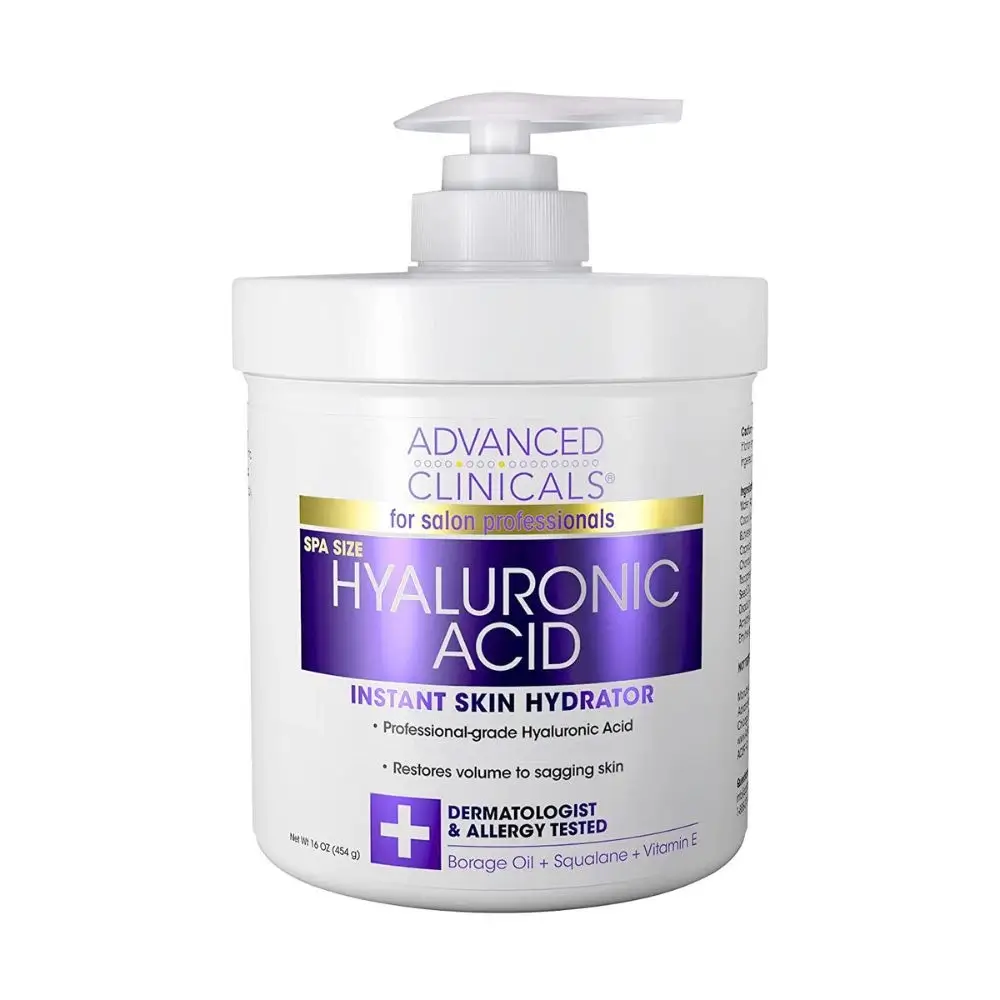 Best Moisturizer For Stretch Marks & Crepey Skin
Advanced Clinicals Hyaluronic Acid Body Lotion & Face Moisturizer
Check Price on Amazon
Why GG Loves It
Have you been looking for a moisturizer that can help restore your skin's firmness, reduce the appearance of wrinkles, and promote a more radiant complexion? Need something that will deeply moisturize your skin, prevent dryness & flakiness, and provide long-lasting hydration?
If so, then the Advanced Clinicals Hyaluronic Acid Body Lotion & Face Moisturizer is an appealing solution for you to try and see the difference it can make to your micro-needled skin.
For those who have undergone microneedling, finding the right moisturizer is essential for optimizing the results and promoting skin rejuvenation. The Advanced Clinicals Hyaluronic Acid Face Moisturizer is a standout choice that offers a multitude of benefits for your skin.
One of the most pivotal ingredients in this moisturizer is pure hyaluronic acid, a naturally occurring substance in our skin that helps to keep it hydrated and plump. As we age, the amount of hyaluronic acid in our skin diminishes, leading to a loss of elasticity and firmness.
By incorporating this moisturizer into your skincare routine, you can replenish your skin's hyaluronic acid levels, resulting in a more youthful and supple complexion. It can also help reduce the appearance of fine lines and stretch marks to give you younger-looking skin.
Like any gentle cleanser or pure hyaluronic acid serum, it keeps your skin healthy and glowing without harsh chemicals, clogging pores, or causing excessive oiliness. So why wait? Pick it up today and unleash the power of this incredible moisturizer on your micro-needled skin.
What You Should Know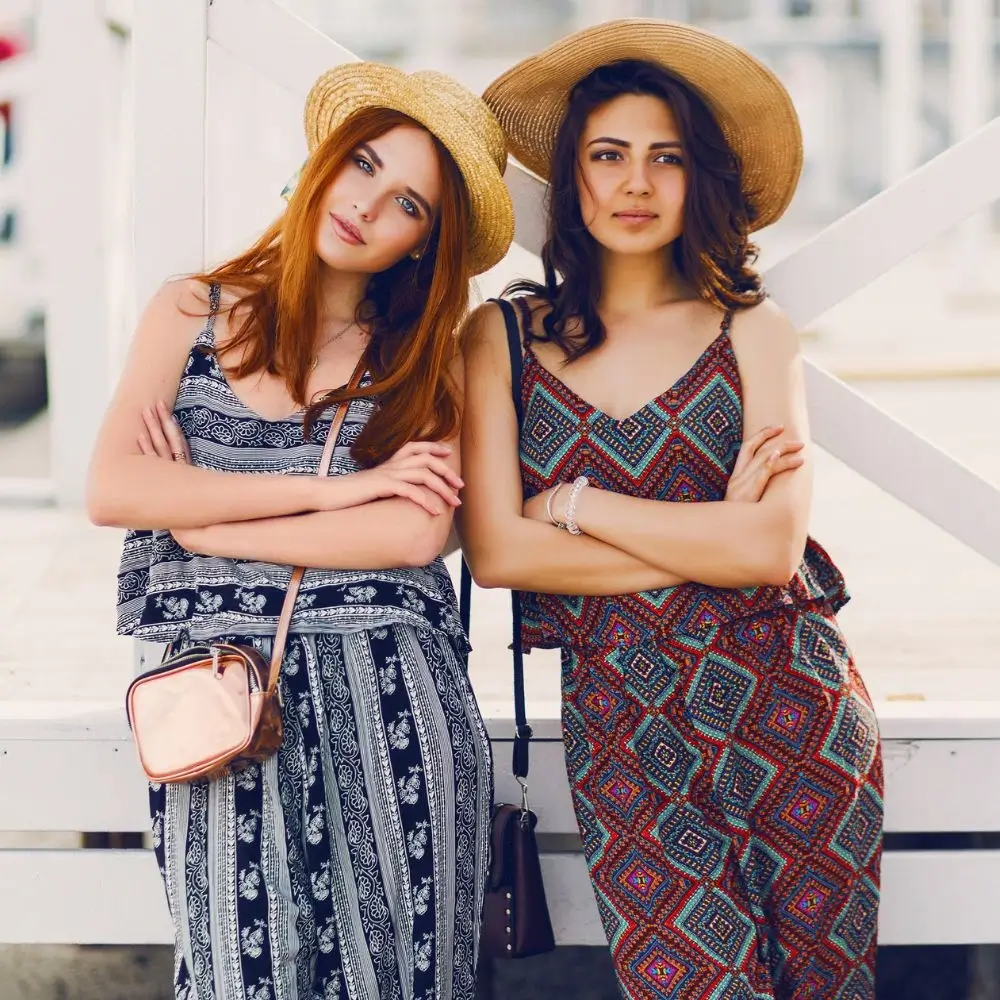 This moisturizer is not only made with hyaluronic acid to remove dead skin or keep the skin moisturized as it heals, but it is also infused with other powerful active ingredients like Vitamin E, Ceramides, Borage Oil, Shea Butter, Coconut Oil, & Aloe Vera, which all work together to help hydrate, nourish & plump skin for a healthier, fuller, & younger formation.
It's like giving your skin a luxurious treat that results in a complexion that's positively glowing. The best part? This face moisturizer is a versatile gem that caters to all skin types.
Whether you have sensitive or acne-prone skin, this moisturizer is compatible with every skin tone and type. Its lightweight texture effortlessly absorbs into your skin, leaving it supple, smooth, and devoid of any greasy residue. The convenience of using it on both your body and face make it an all-in-one solution that simplifies your post-microneedling skincare routine.
It also contains amino acids and Ceramide 2 that not only help improve the skin barrier, reduce wrinkles, smooth skin texture, and make your skin more elastic but also boost the healing process so that you can get back your youthful and radiant complexion faster.
With the help of this extraordinary moisturizer, you can embrace the modern skincare period and show your skin the respect it deserves. It's not just an ordinary moisturizer; it's a powerhouse of rejuvenation and transformation that for sure makes you the focal point!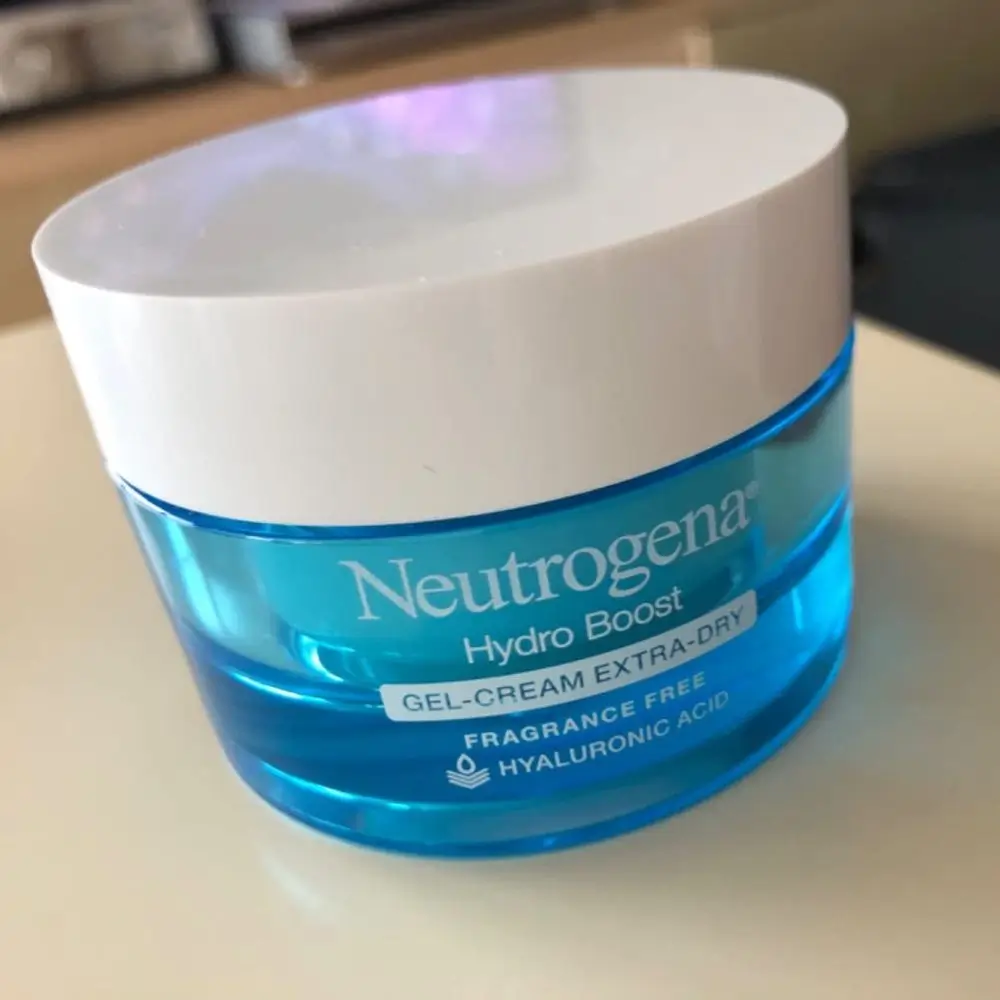 Best Moisturizer For Hydrating and Smoothing Extra-Dry Skin
Neutrogena Hydro Boost Hyaluronic Acid Hydrating Face Moisturizer
Check Price on Amazon
Why GG Loves It
Are you in pursuit of a moisturizer that is only designed to improve skin firmness, elasticity, and hydration? Does your skin exhibit an exceptional level of dryness, necessitating a profound and replenishing surge of moisture subsequent to a microneedling procedure?
If so, then don't worry because you are not alone. There is no doubt that microneedling is typically done to improve the appearance of scars and increase collagen production. However, taking care of your skin afterward is one of the most beneficial and vital steps in the process.
For anyone who desires to smooth, firm, and hydrate their skin while rebuilding its structure post-procedure, then Neutrogena Hydro Boost Hyaluronic Acid Hydrating Face Moisturizer is the perfect & comprehensive product as it is specially designed for extra thirsty and dry skin.
This moisturizer is made with hyaluronic acid as an active ingredient that will hydrate your skin while also boosting its firmness and elasticity. This acid also has the ability to deliver a dose of extra moisture deep into the skin, enabling it to stay hydrated for longer periods.
According to experts, hyaluronic acid is one of the most powerful skincare ingredients that can help you can put on your skin after microneedling, as it has the power to plump up and deeply hydrate your skin while improving its texture to ensure that your procedure is a success.
Another great thing about this particular moisturizer is that it's perfect for every skin tone and type, so no matter if you are someone who is looking for a lightweight option for your oily skin or you want something a bit more robust for your dry and sensitive areas, Neutrogena Hydro Boost Hyaluronic Acid Hydrating Face Moisturizer is an immaculate solution for you!
What You Should Know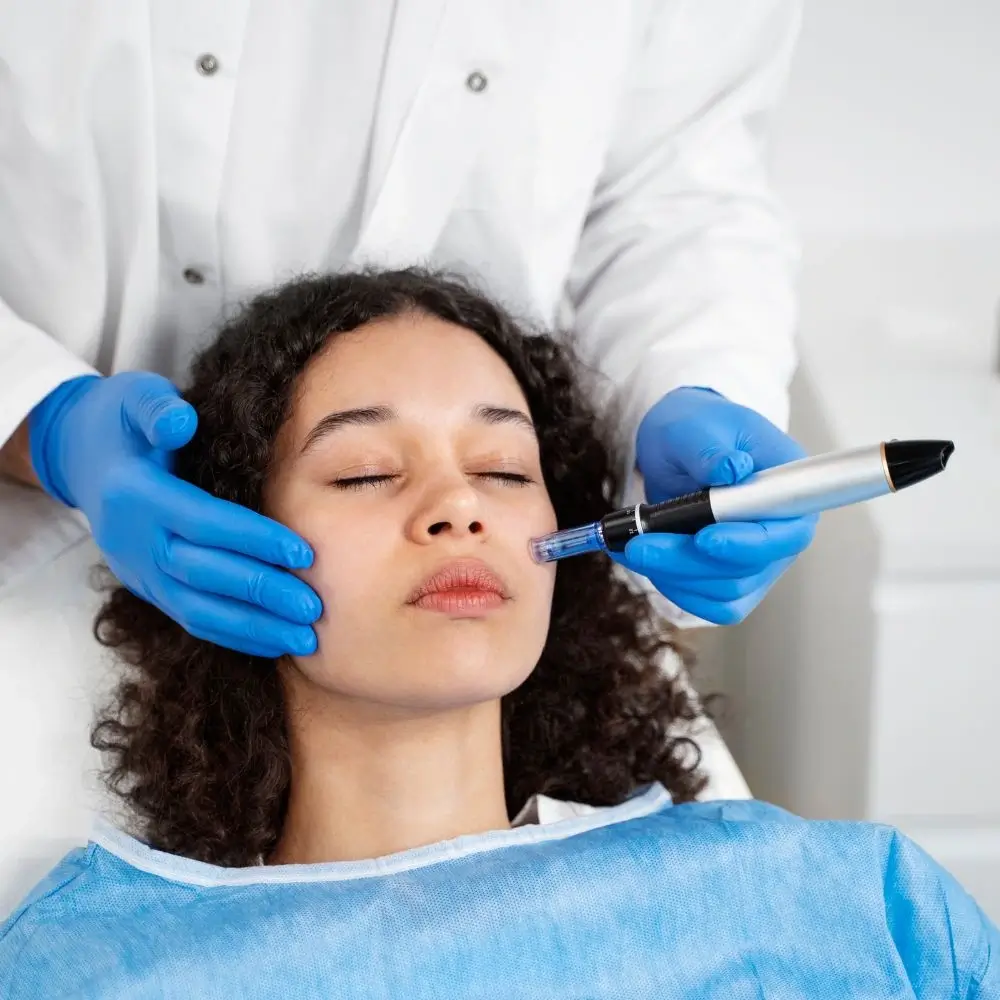 Microneedling, also known as percutaneous collagen induction therapy (CIT), can make one not only look better but also feel better about themselves. It is a minimally invasive procedure that helps to reduce the appearance of wrinkles, sun damage, and other skin irregularities.
But as with any cosmetic procedure, there are also some potential risks associated with microneedling, and Neutrogena face moisturizer is designed to help minimize those risks while delivering maximum results so you can conquer the world looking and feeling your best.
The feature that sets this daily hydrating face moisturizer apart from the rest of the options on the market is its exceptional non-comedogenic formula. With its carefully crafted composition, it is designed to provide optimal hydration without clogging your pores.
This means that you can enjoy the benefits of a moisturizer without worrying about acne breakouts or congested skin. Furthermore, this spectacular moisturizer is completely oil-free & dye-free, ensuring a lightweight and non-greasy texture that absorbs quickly into the skin.
This feature is especially beneficial for individuals with oily or combination skin, as it helps maintain a balanced complexion without exacerbating shine. Simply put, if you are searching for a perfect addition to your at-home hydrating self-care routine, then this product is for you!
With this fragrance-free gel-type moisturizer, you will not only instantly quench dry skin and keep it glowing day after day, but you will also get the peace of mind of knowing that your skin is being well taken care of. So if you've been looking for a reliable moisturizer after microneedling that delivers maximum hydration, you should definitely give this a try!
Here are Some FAQs to Help Guide you on Your Way!
A moisturizer specially designed for the skin after microneedling is the best way to ensure your skin stays healthy and hydrated. After the microneedling procedure, one can experience minor redness and irritation, but using a special moisturizer can help reduce this feeling.
It has the ability to provide hydration & nourishment to the skin that will help it look smooth and supple. But without having much information, you cant reap the maximum benefits.
So to help you in your journey to beautiful, healthy skin, here are some of the most frequently asked questions (FAQs) correlated to moisturizers for microneedling that you should know:
​​How long after microneedling can I use moisturizer?
After your microneedling session, it's recommended that you apply moisturizer on the treated area, particularly from days 2 to 4 after your procedure. This is because the skin is more sensitive and prone to dehydration during this time. Make sure you use a light, fragrance-free moisturizer that does not contain any harsh chemicals, and apply it generously and often.
It's crucial to use a moisturizer that is designed for your skin type as well. Keep in mind that it may take up to 2 weeks for your skin to fully heal after the microneedling session. It's best to avoid vitamin C serum or any other gentle cleanser or moisturizer until your skin heals.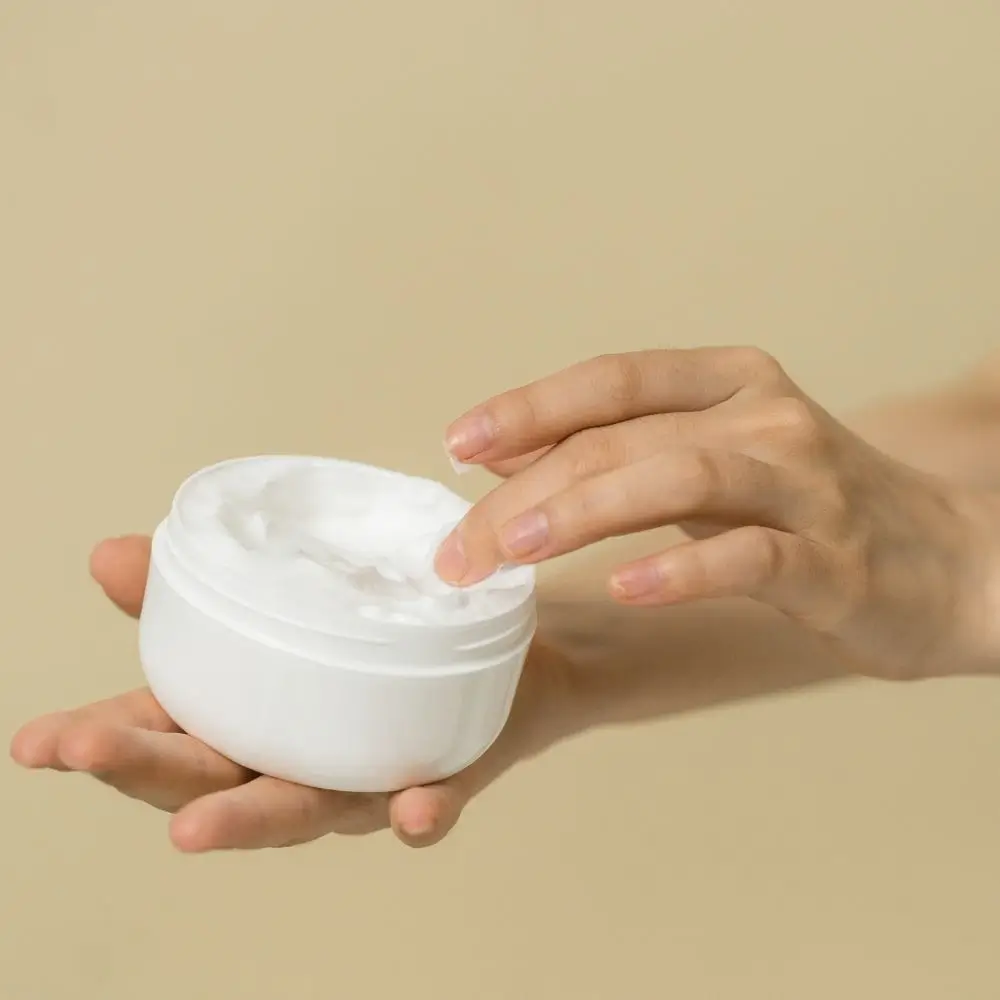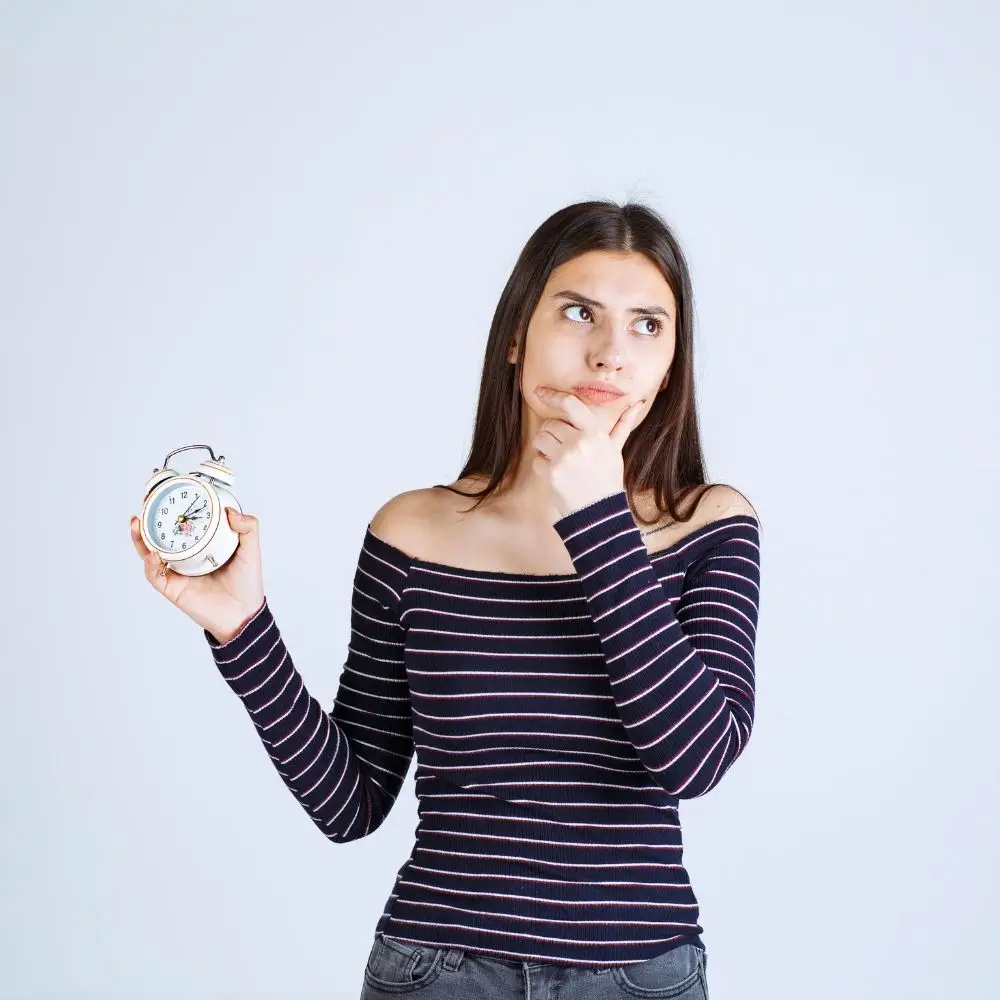 How often should I apply moisturizer to my skin following a microneedling treatment?
After undergoing a microneedling treatment, it is crucial to provide your skin with proper nourishment & hydration through moisturizer. To ensure optimal results, follow these steps:
Step 1: Immediately after the treatment, apply a moisturizer to soothe the skin and lock in moisture.
Step 2: In the first 24 hours after the treatment, continue to apply moisturizer every 2-3 hours to maintain hydration and promote healing.
Step 3: Starting from the second day, apply moisturizer twice daily—once in the morning and once in the evening.
Step 4: Throughout the recovery period, which typically lasts 3-7 days, continue moisturizing your skin twice daily to support the healing process and keep your skin adequately hydrated.
Remember, everyone's skin is unique and different, so it's essential to consult with your dermatologist or aesthetician for personalized advice tailored to your specific skin needs.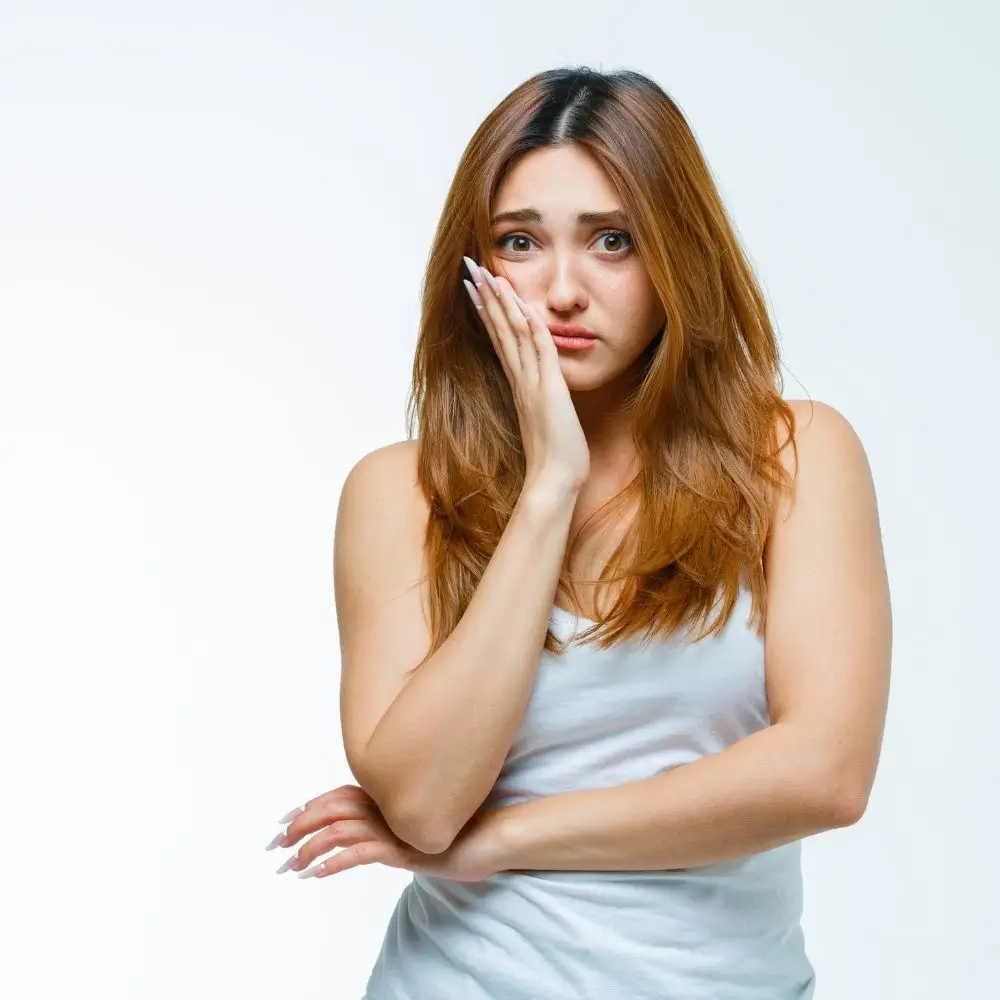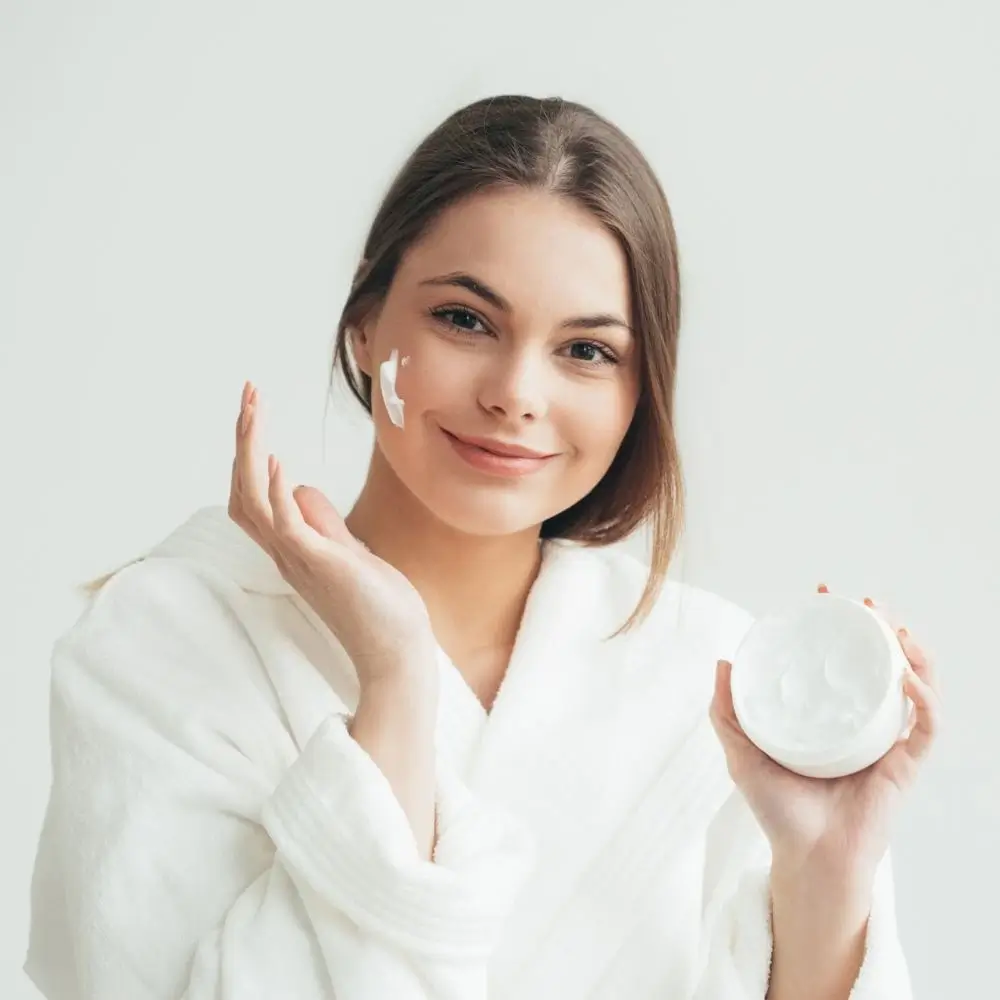 What are the benefits of using a moisturizer specifically designed for post-microneedling skin care?
There are many benefits to using a moisturizer specifically designed for post-microneedling skin care. Some of them include:
1. Improved skin texture: Moisturizers designed for post-microneedling can help to improve the overall texture of your skin. It can help to reduce the appearance of large pores, blemishes, and wrinkles.
2. Reduced inflammation – Post-microneedling moisturizers can also help to reduce the skin inflammation and redness that can be caused by the procedure.
3. Improved skin hydration – Moisturizers that are only designed for post-microneedling can help to improve the skin's overall hydration levels, making it softer and plumper.
4. Protection from environmental damage – Post-microneedling moisturizers provide an extra layer of protection from environmental pollutants and other irritants.
5. Improved skin healing – Moisturizers designed for post-microneedling can help to speed up the skin's natural healing process. This can help reduce the risk of scarring and other side effects associated with the procedure.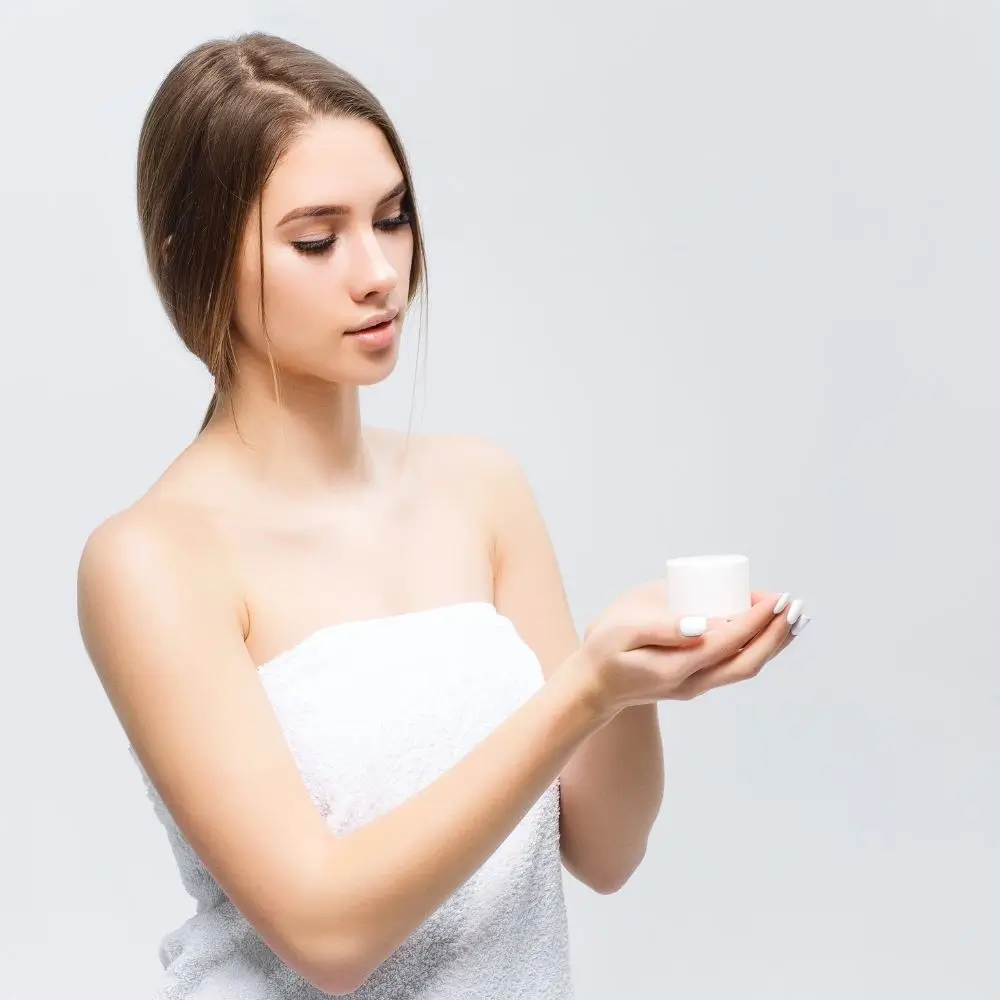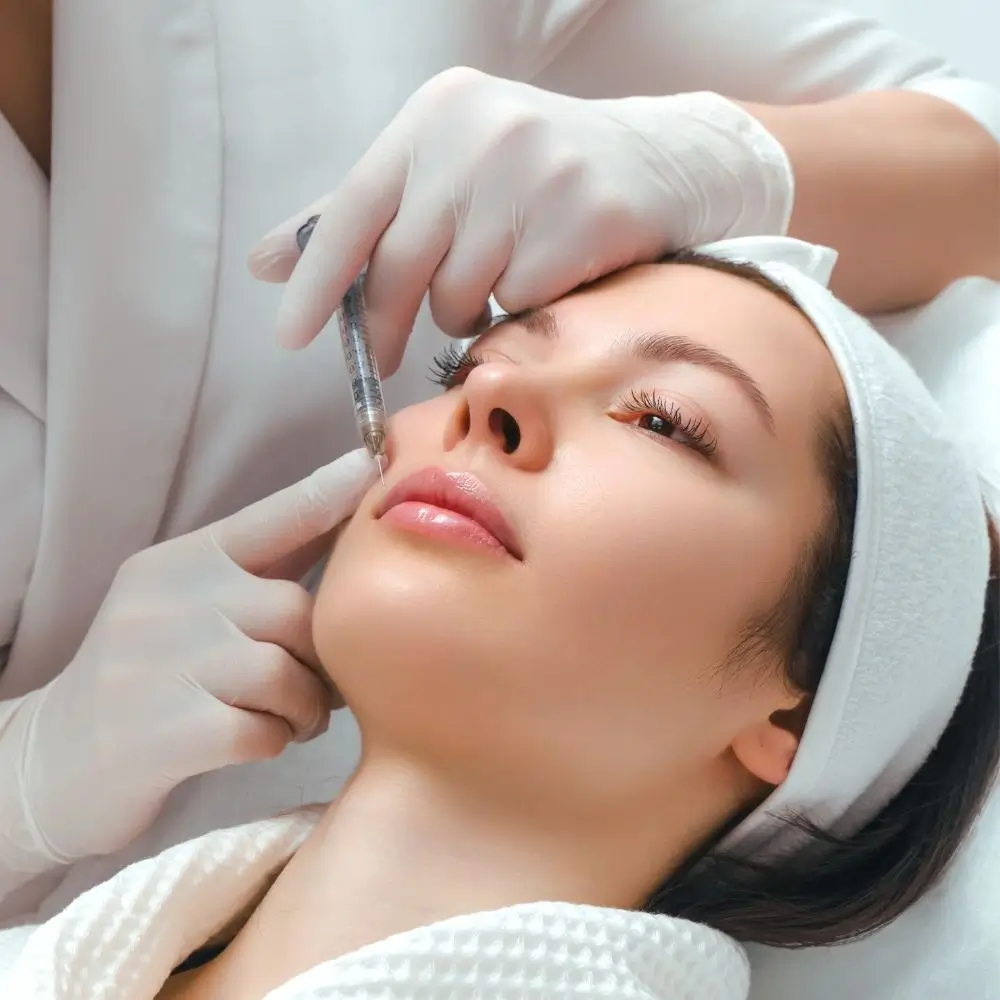 How long should I continue to use a specialized moisturizer after completing my microneedling sessions?
The answer to this depends on your skin type and the results you're looking for. After completing your microneedling sessions, you should continue to use a specialized moisturizer that is tailored to your skin type and specific needs. The moisturizer can help to soothe and nourish the skin while also aiding in healing from the microneedling sessions.
Typically, you will want to continue using the moisturizer for at least four weeks after your last microneedling session. This should help you get the most out of your microneedling journey. Additionally, you should continue to take all the necessary measures to protect yourself from the sun and use sunscreen daily to protect your skin from UV rays.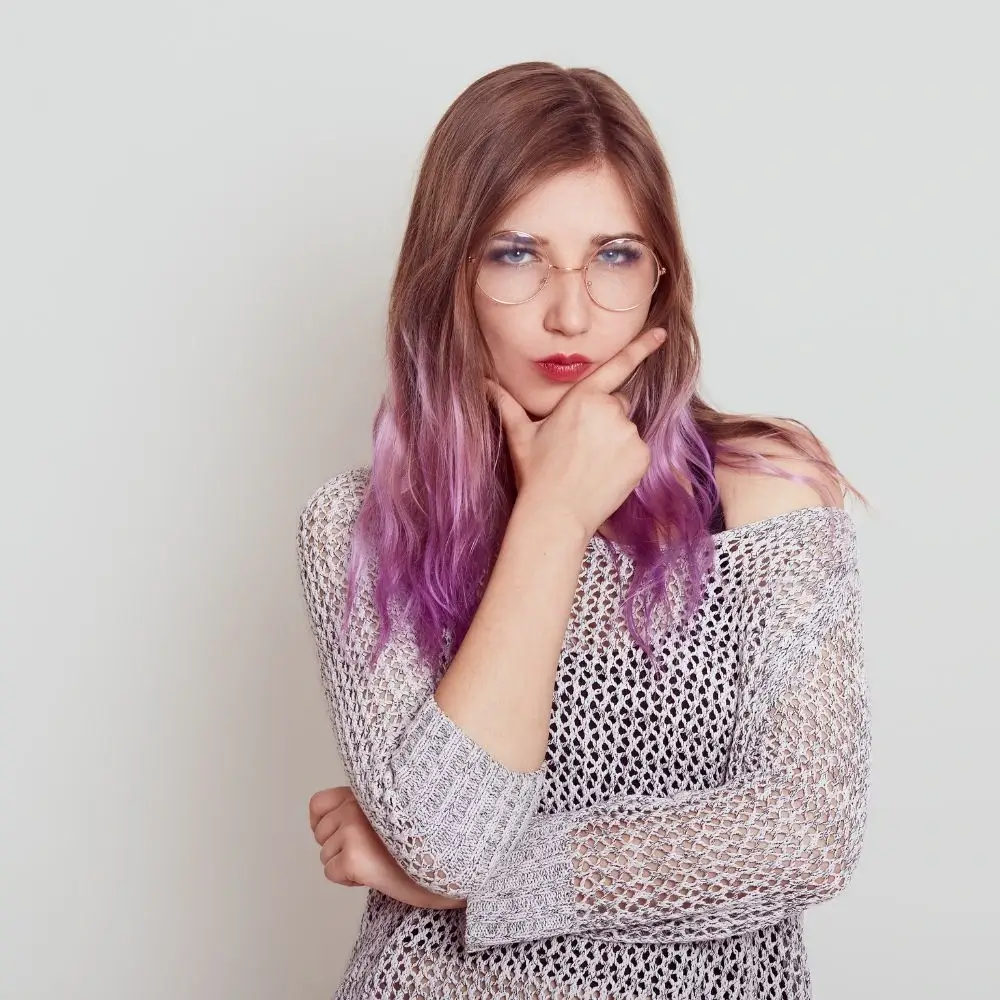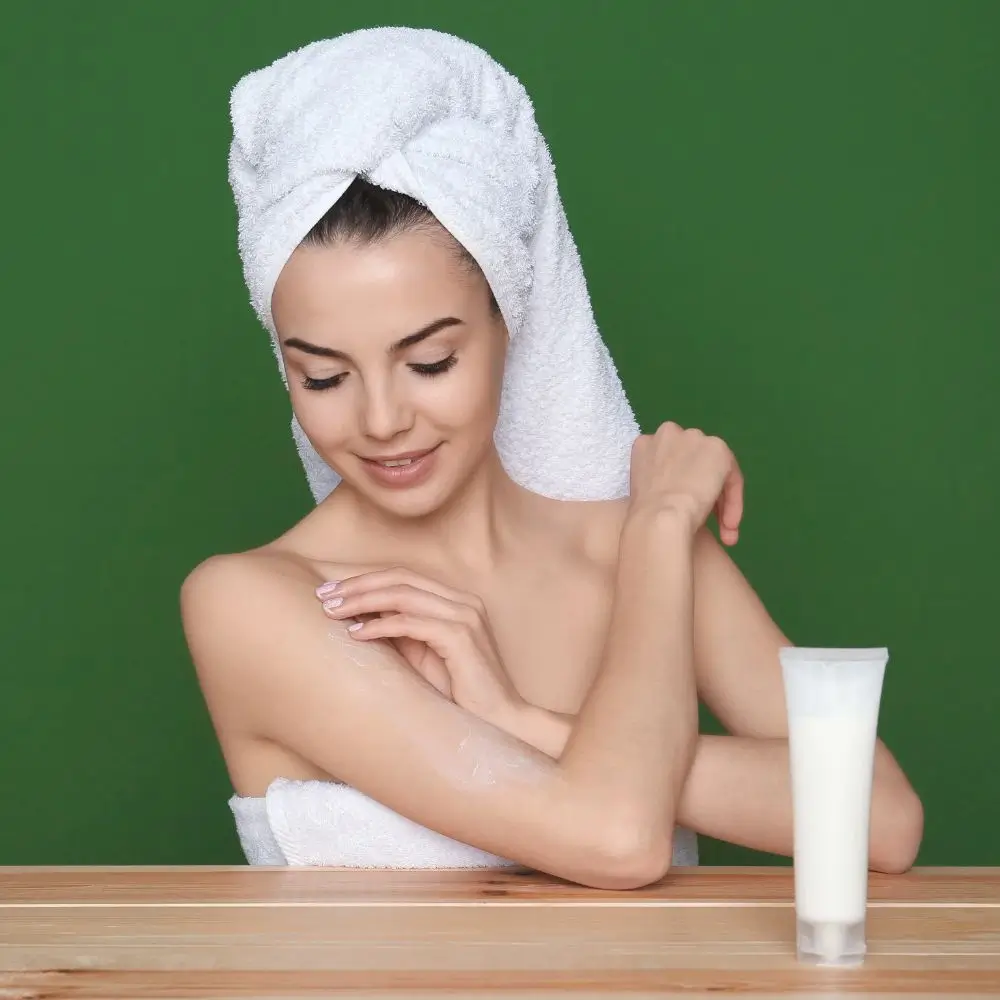 What precautions should I take when choosing and applying a moisturizer after microneedling to ensure optimal results and minimize potential side effects?
When choosing and applying a moisturizer after microneedling, it is important to opt for a gentle and non-comedogenic formula. Look for ingredients like hyaluronic acid, aloe vera, or ceramides to hydrate and soothe the skin. Avoid harsh or fragranced products. Apply the moisturizer with clean hands, gently patting it onto the treated areas to avoid skin irritation.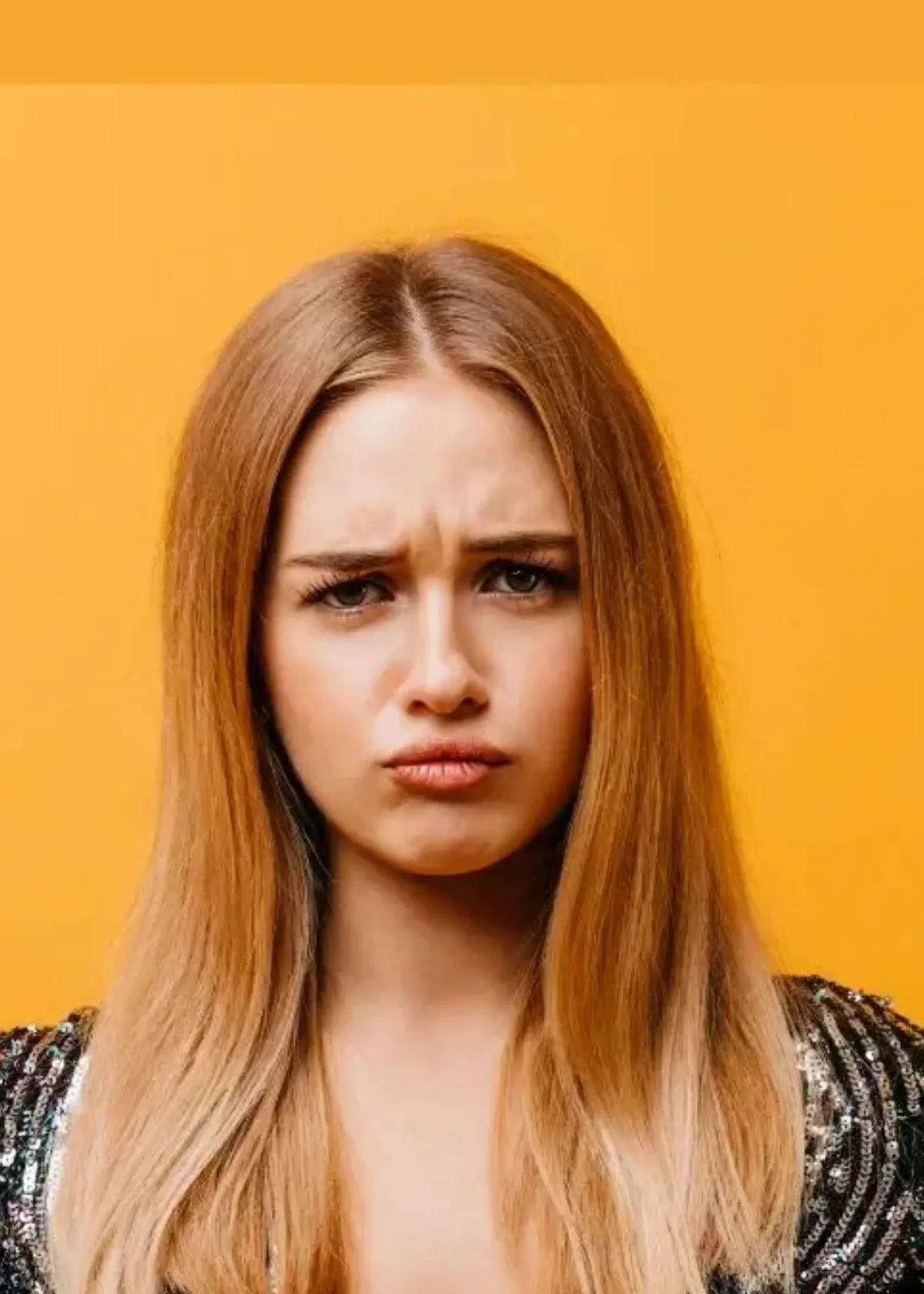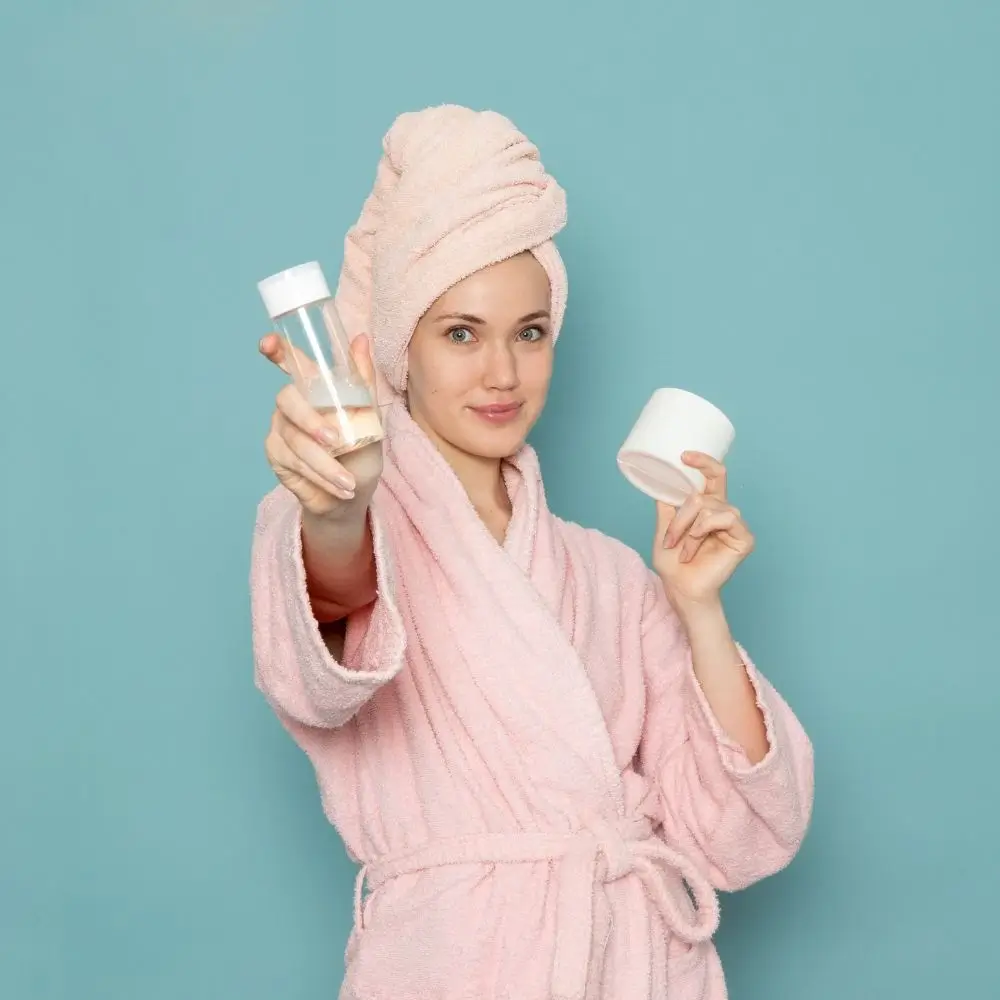 Top 3 Best Moisturizers After Microneedling:
If we speak up, the reality is that no one wants to look older. We all strive to maintain youthful, radiant skin that exudes health & vitality. In our quest for a timeless look, we often turn to innovative skincare treatments that promise to rejuvenate and revitalize our skin.
One such treatment that has gained significant popularity in recent years is microneedling (aka CIT). This treatment can stimulate fibroblasts, collagen, and elastin production to soften fine lines fade acne scars tackle ultraviolet (UV) damage, and mitigate all other signs of aging.
However, while microneedling can be extremely effective in restoring the skin's natural radiance, it can also make the skin more vulnerable to dryness & irritation. To ensure that the skin remains hydrated and supple after microneedling, it's crucial to use the best moisturizer.
The top 3 options that we have listed above are specially formulated with ingredients that provide intense hydration, promote skin healing, and soothe any post-treatment sensitivity.
They are all lightweight, non-greasy, and won't clog pores. Whether you are looking for an anti-aging formula or something that caters specifically to your dry skin, there is definitely something for everyone! So grab one today and get ready to reveal your most beautiful skin!