Laser treatment- a most advanced and effective medical procedure that can make one feel younger, healthier & rejuvenated. But as with any aesthetic procedure, it's common to face some side effects; in this case, you can experience dryness, redness or discoloration, & swelling.
For one who has undergone this skin resurfacing treatment, the healing process may require extra care and attention, and the most crucial aspect of post-treatment care is moisturization.
However, with so many options out there, it's not possible to pick the right one because not every product is suitable for laser-treated skin. Are you looking for the best moisturizer that you can use after laser treatment without worrying about irritation or adverse reactions?
Don't worry; we have got you covered! We understand that finding the perfect moisturizer that can soothe, hydrate & nourish your laser-treated skin can be overwhelming; that's why to help you, we have compiled this list of the top 3 best moisturizers for after laser treatment.
All these moisturizers are made from ingredients that are perfect for post-laser skincare and will help you achieve a healthy complexion. Whether your skin needs intense hydration or gentle nourishment, these moisturizers will make sure that your skin gets the care it needs.
Keep reading to learn more about our list of the top 3 best moisturizers after laser treatment!
We have searched for the best, so you don't have to live with the rest. In order to serve you to the best of our ability and to keep our blog going, GarnesGuide may collect a share of sales or other compensation from the links on this page if you decide to buy. Each product was independently researched by our editors, and the reviews may have been edited for length and clarity.
How We Choose the Best Moisturizer After Laser Treatment:
If you just got a laser treatment, kudos on taking a bold step toward smooth, hair-free skin! However, we understand that the aftermath of the laser battle may leave your skin feeling parched and needing extra care. That's where the power of moisturizers comes into play.
But when it comes to picking the most suitable moisturizer that will not harm your newly-lasered skin, it can be a tricky task because not all of them can offer the same level of relief.
To help you, we have done deep and picked the top 3 "crème de la crème" moisturizers that can provide the perfect balance of hydration and protection for your post-laser skin. They are specifically formulated to repair, rejuvenate, & nourish the skin while minimizing discomfort.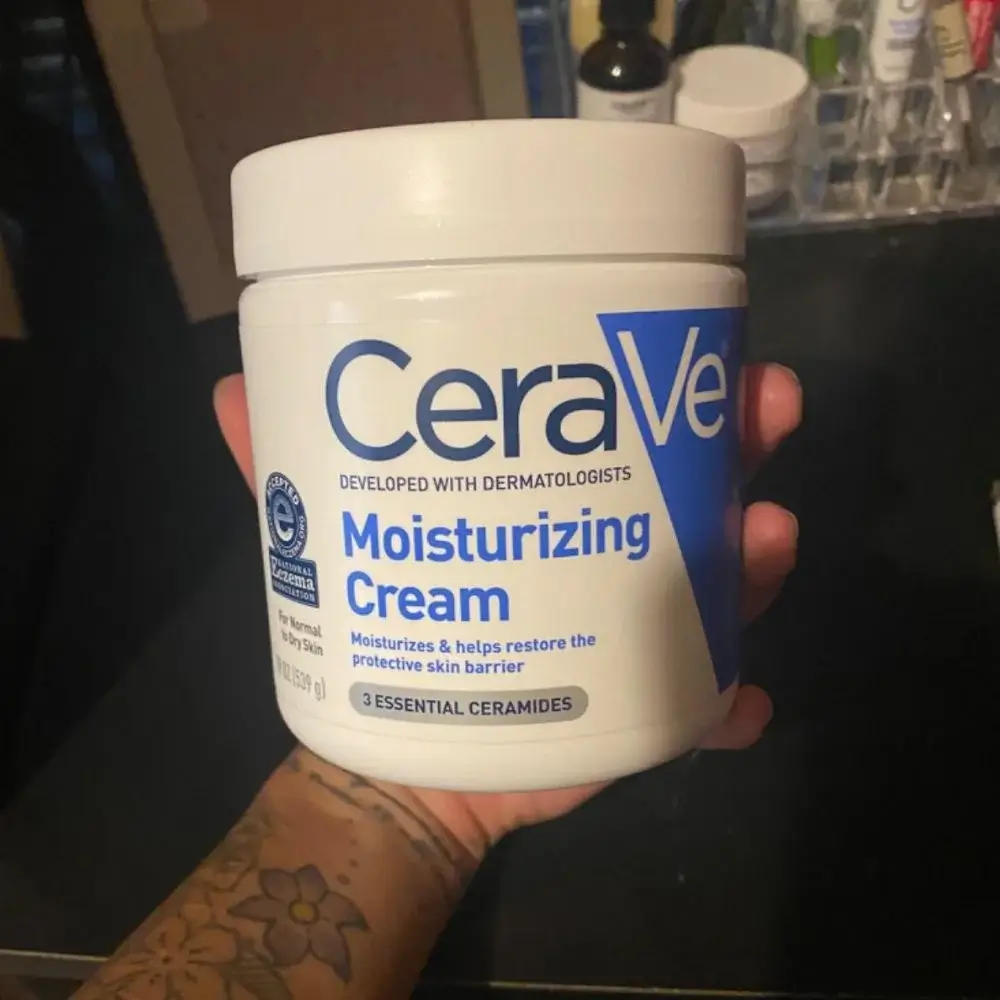 Best Moisturizer For Dry Skin
CeraVe Moisturizing Cream
Check Price on Amazon
Why GG Loves It
Do you need a popular, powerful, & reliable moisturizer that will provide an intense level of hydration to keep the dryness, redness, and irritation away? Do you want something super gentle, fragrance-free, and non-comedogenic that won't aggravate your laser-treated skin?
If so, then CeraVe Moisturizing Cream is an absolute must-have gem for you. This remarkable moisturizer is not only highly popular, but it is also exceptionally effective, making it a firm favorite among both dermatologists and individuals who have undergone laser treatments.
Laser-treated skin requires special care and nourishment to promote healing and prevent discomfort. CeraVe Moisturizing Cream is meticulously crafted to meet these unique needs.
It is infused with a potent blend of hyaluronic acid, ceramides, and MVE technology and offers an incredible 24-hour hydration experience to visibly repair and restore the skin's natural barrier. Plus, it is also perfectly suitable for all skin types, including dry or compromised skin.
It can facilitate skin rejuvenation, improve texture, and help keep the skin looking bright & beautiful all day long. Plus, it also has wound-healing properties that can further accelerate your post-laser healing process so that you can get back to your normal skin in no time.
What You Should Know
If you are experiencing surface irregularities like acne scarring, wrinkles, and sun damage, as well as other skin conditions such as eczema or rosacea, finding a moisturizer that addresses all these concerns can be hard. But with CeraVe, you can address all those issues easily.
Its patented Multivesicular Emulsion Technology (MVE) helps to hydrate and restore the skin barrier while also helping to improve the appearance and feel of your skin tone. It enhances the supply of oxygen & nutrients to the skin cells while eliminating all redness and dryness.
What sets this moisturizer apart is its indulgently lush and silky-smooth texture, offering a lavish skin experience. Its impeccable absorption leaves no trace of greasiness or stickiness, ensuring that you enjoy exquisitely supple and flawlessly velvety skin without any discomfort.
CeraVe Moisturizing Cream boasts a unique formulation that incorporates essential ceramides, including the remarkable ceramides 1, 3, and 6-II, which naturally occur in your skin and constitute a significant portion of the lipids in your skin barrier. These essential ceramides play a pivotal role in restoring and fortifying your skin's protective barrier.
Simply put, with this quality moisturizer, you don't need to worry about any side effects that come with laser procedures. It's an effective & potent option for all your post-laser care needs.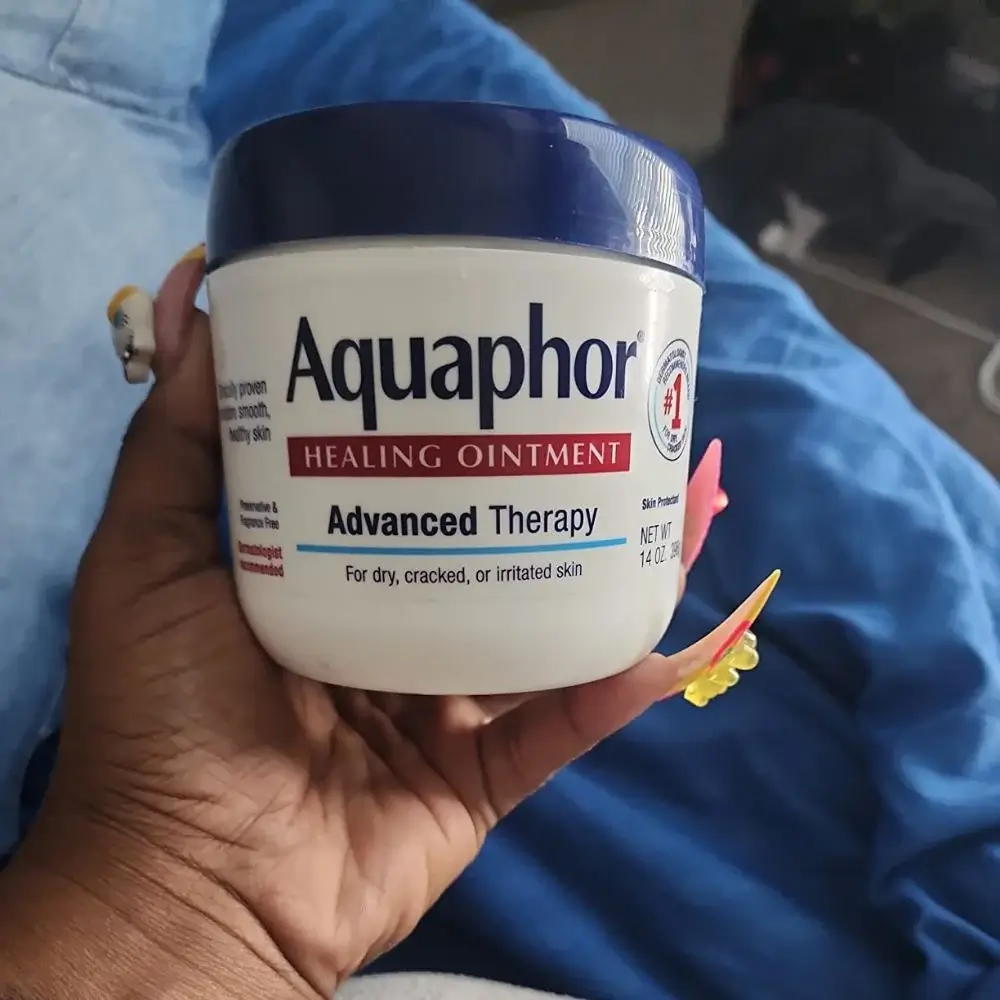 Best Moisturizer For Many Skincare Needs
Aquaphor Healing Ointment Dry Skin Body Moisturizer
Check Price on Amazon
Why GG Loves It
Have you been looking for an all-in-one moisturizer that can provide soothing care for chafed, dry, irritated skin? Does your skin feel like it needs something special after laser treatments? If so, then the Aquaphor Healing Ointment is an extraordinary solution for you to go with!
This multi-purpose ointment by Aquaphor is not just for post-laser care, but it also can be used to protect and soothe extremely dry skin, cracked hands and feet, and minor cuts and burns. This cream even works for chapped lips, so you can get on with your day comfortably.
The most amazing thing? This best moisturizing cream is made with dye-free & preservative-free ingredients, so you don't have to worry about any skin irritation or other skin problems.
The active ingredient in the cream also helps stimulate collagen production and cell functionality, which helps reduce the appearance of laser scarring while restoring and rejuvenating the skin's natural barrier so it can retain more moisture and feel softer than ever.
What You Should Know
Hydrating & moisturizing products are one of the most effective & emphatic solutions for various cosmetic procedures, including laser resurfacing. And this medical barrier cream by Aquaphor is an excellent choice as it creates an ideal healing environment for dry, rough skin.
This cream is enriched with two most potent ingredients: Avocado oil and shea butter. The combination of these two ingredients will not only provide intense hydration but also improve skin health that is affected by post-inflammatory hyper-pigmentation and discoloration.
Avocado oil is known for its nourishing and moisturizing properties, penetrating deep into the skin to replenish moisture and restore its natural barrier. Shea butter is rich in vitamins and fatty acids that nourish and soothe the skin, leaving it feeling soft, smooth, and protected.
So if you need one of the best moisturizing creams that are excellent for post-procedure hydration and skin protection and keep your skin covered for optimal healing, Aquaphor Ointment Moisturizer is an astonishing product for you to try and experience for yourself.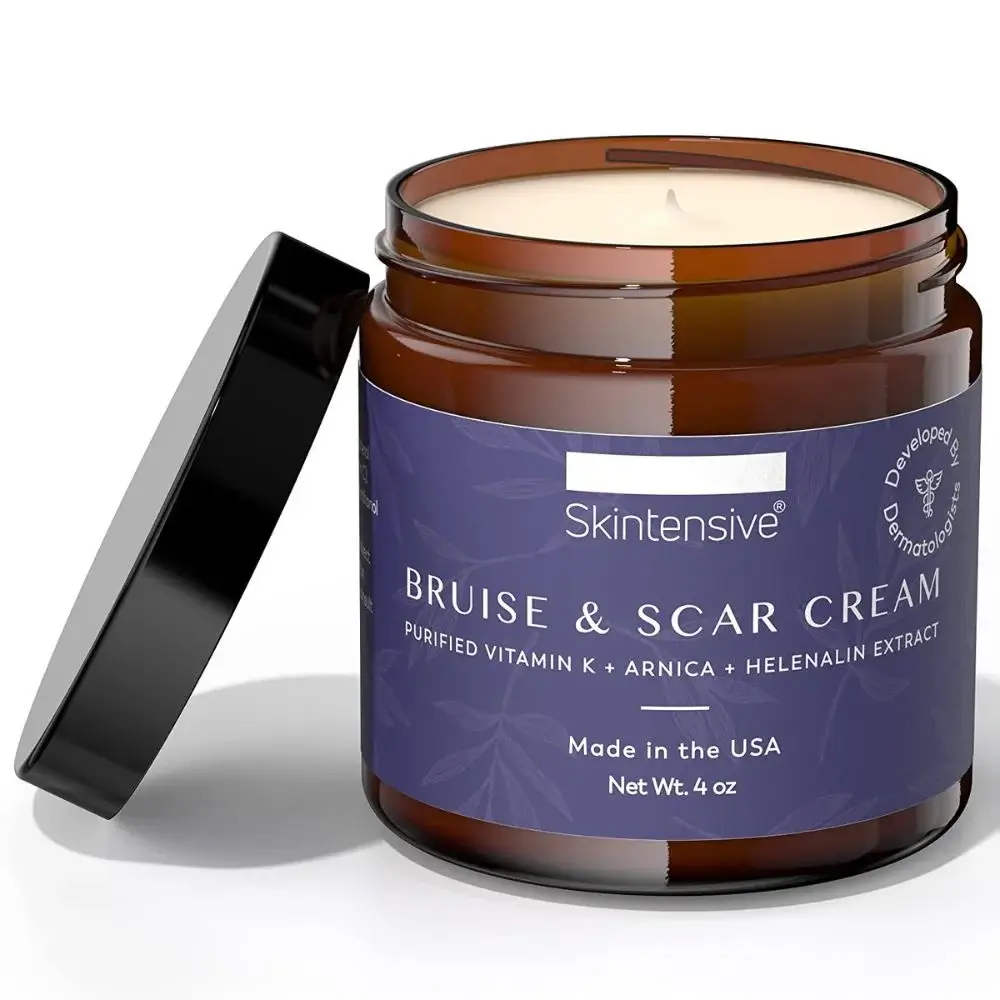 Best Moisturizer For Moisturizing, Anti-Aging, Healing, and Fading Scar
SKINTENSIVE Highest Purity Organic Arnica Plant-Based Bruise Cream
Check Price on Amazon
Why GG Loves It
Is your thin skin showing signs of aging? Looking for a topical salve that can turn back the hand of time and deliver true healing power? If that's what you truly need, SKINTENSIVE Highest Purity Organic Arnica Plant-Based Bruise Cream is just what you're looking for!
Post-procedure and after-surgery bruising and swelling can be bothersome and unsightly, but with this moisturizer, it can be a thing of the past! This bruise cream not only helps moisturize the skin but also provides anti-aging, healing, moisturizing, & scar-fading benefits.
This cream is crafted with the highest quality organic ingredients, including arnica, Vitamin K, Vitamin C, and Vitamin E, to deliver exceptional results. Arnica is known for its anti-bruising properties, helping to reduce the appearance of bruises and prevent future ones.
Vitamin K and Vitamin C work together to fade scars and promote collagen regeneration, while Vitamin E helps moisturize and rejuvenate the skin. So if you truly wish to revive the youthful glow and radiance of your skin, this bruise cream is an absolute must-have for you!
What You Should Know
SKINTENSIVE Bruise Cream is not just limited to bruise healing. Its potent formula can also be used to address a variety of skin care concerns. It helps restore lost moisture, encourages collagen production, and addresses wounds, burns, and post-surgery scars. Whether you're dealing with stretch marks, dark spots, skin cracks, or even sun damage, it has got you covered.
What sets SKINTENSIVE apart is its dedication to natural ingredients. The moisturizer is formulated without any fragrances or artificial coloring and is also free from animal derivates, sulfate, and parabens. For those who value natural products, this is definitely the best choice.
It's also great for those who are sensitive to synthetic ingredients and harsh chemicals. The base formula of this cream has been optimized to ensure that the cream is highly effective after hair removal, laser resurfacing, chemical peels, dermabrasion, and microdermabrasion.
In simple words, this moisturizer is the ideal companion for post-laser treatment. It not only helps soothe and nourish the skin but also encourages healthy cellular turnover, revitalizing your complexion and giving you a youthful glow that for sure will be noticed & appreciated.
Here are Some FAQs to Help Guide you on Your Way!
If you are someone who wants to look your best after laser treatments, then using a moisturizer should be part of your daily routine. This is because a good moisturizer helps keep the skin hydrated, prevent redness and irritation, & minimize discomfort after the procedure.
However, without knowing what ingredients to for or how soon to start using one, it's easy to get overwhelmed. Here are some of the most FAQs that will help guide you on your journey:
What are the key ingredients to look for in a moisturizer after laser treatment?
When selecting a moisturizer post-laser treatment, look for key ingredients like hyaluronic acid, ceramides, and antioxidants. These ingredients help hydrate, repair the skin barrier, soothe irritation, and promote healing, ensuring optimal recovery and a healthy complexion.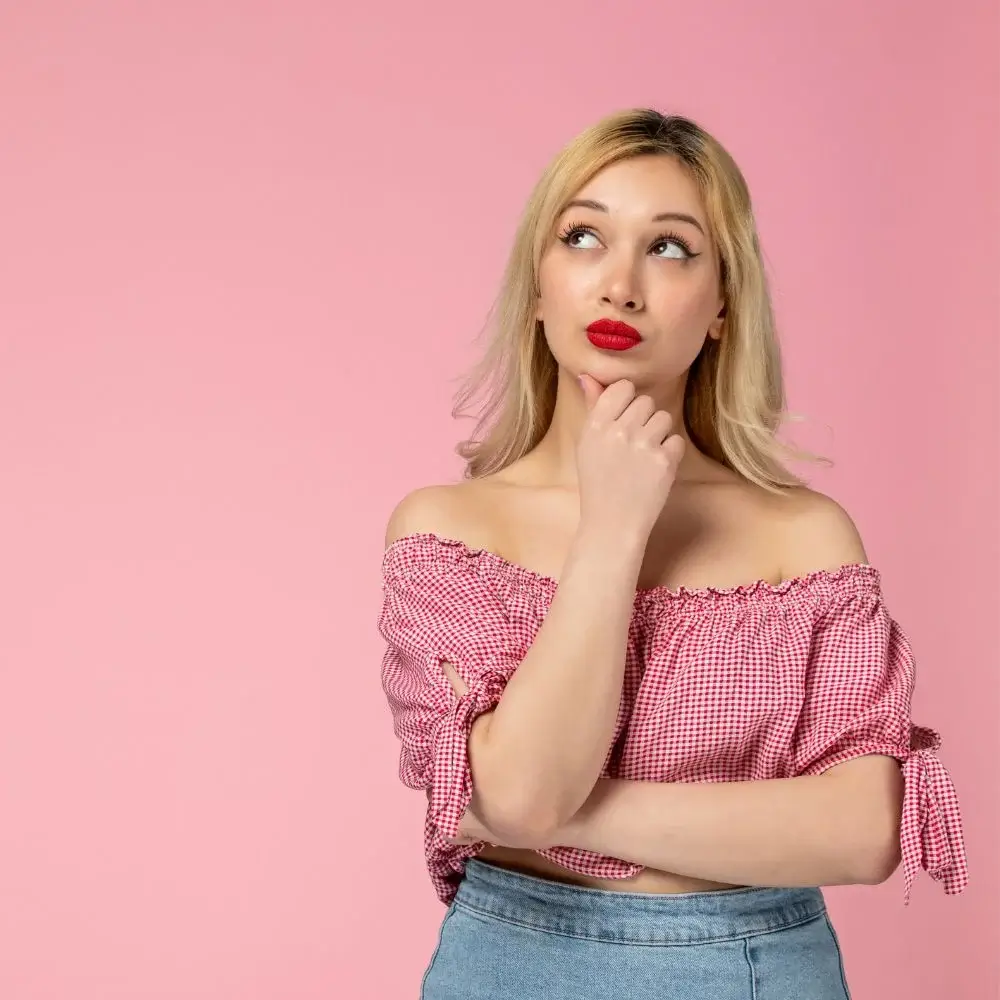 How soon after the laser treatment should I start using a moisturizer?
You can start using a moisturizer immediately after laser treatment once any post-treatment instructions have been followed. It's vital to consult with your dermatologist or healthcare provider for specific guidance tailored to your individual treatment and recovery needs.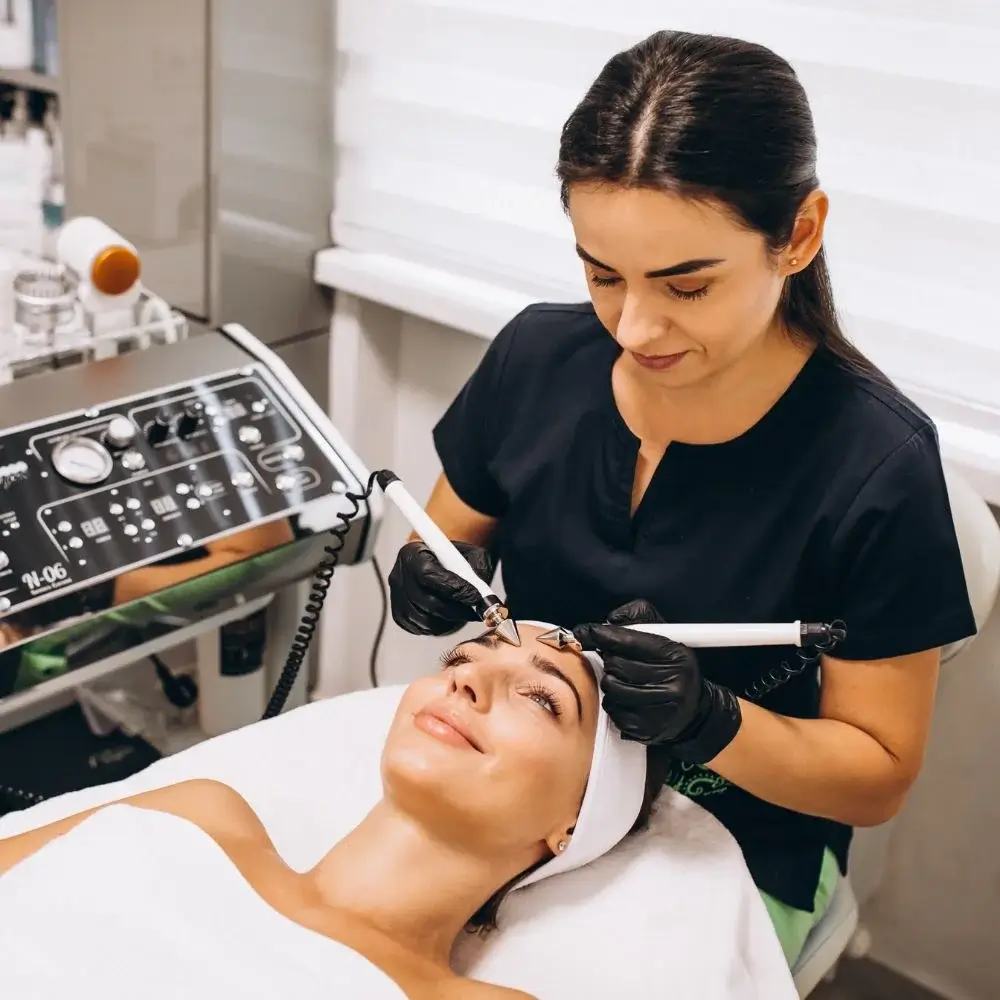 How often should I apply moisturizer after laser treatment to ensure proper hydration and healing?
After laser treatment, it's crucial to keep your skin hydrated for proper healing. Apply moisturizer generously twice a day, focusing on the treated areas. Also, ensure to choose a gentle, fragrance-free formula to nourish and soothe your skin, promoting optimal recovery.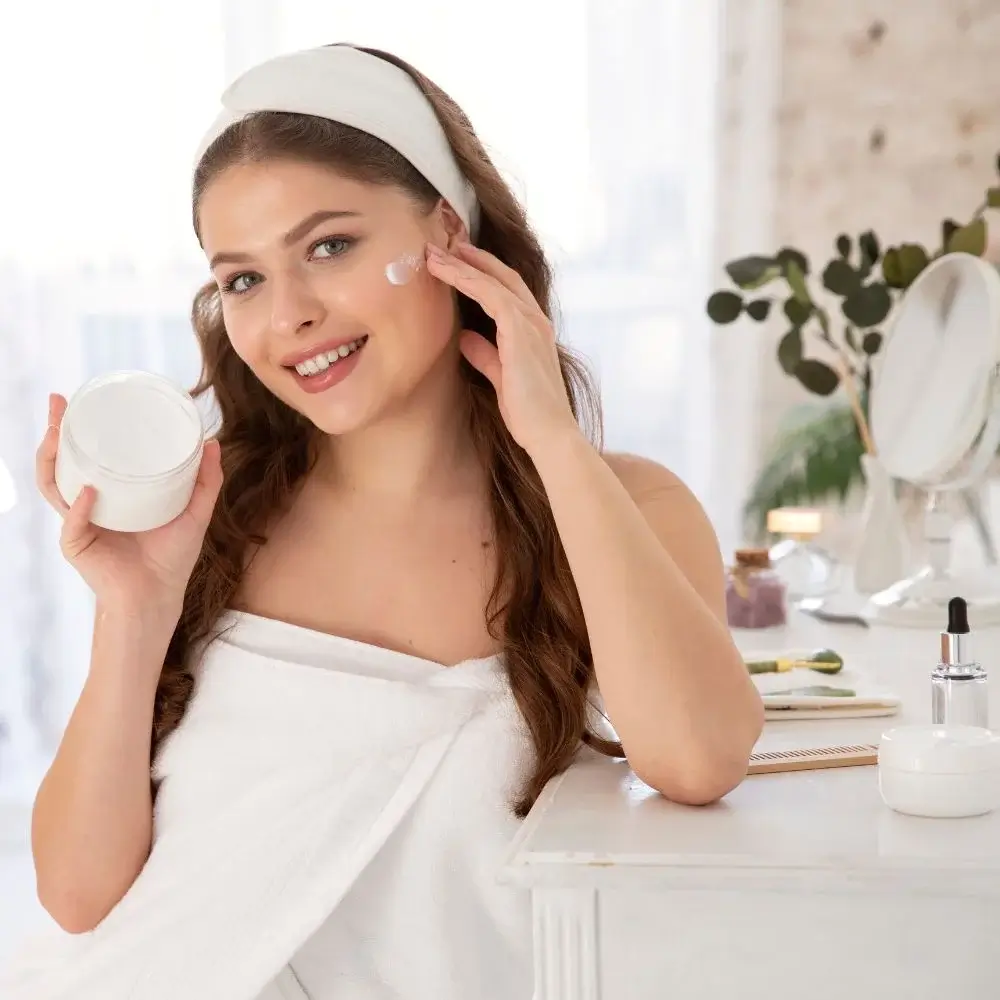 What benefits can I expect from using a moisturizer specifically designed for post-laser treatment skin care?
Using a moisturizer specially designed for post-laser treatment can provide numerous benefits, like soothing and hydrating the skin, reducing redness and inflammation, promoting healing, and enhancing the overall recovery process for a smooth and radiant complexion.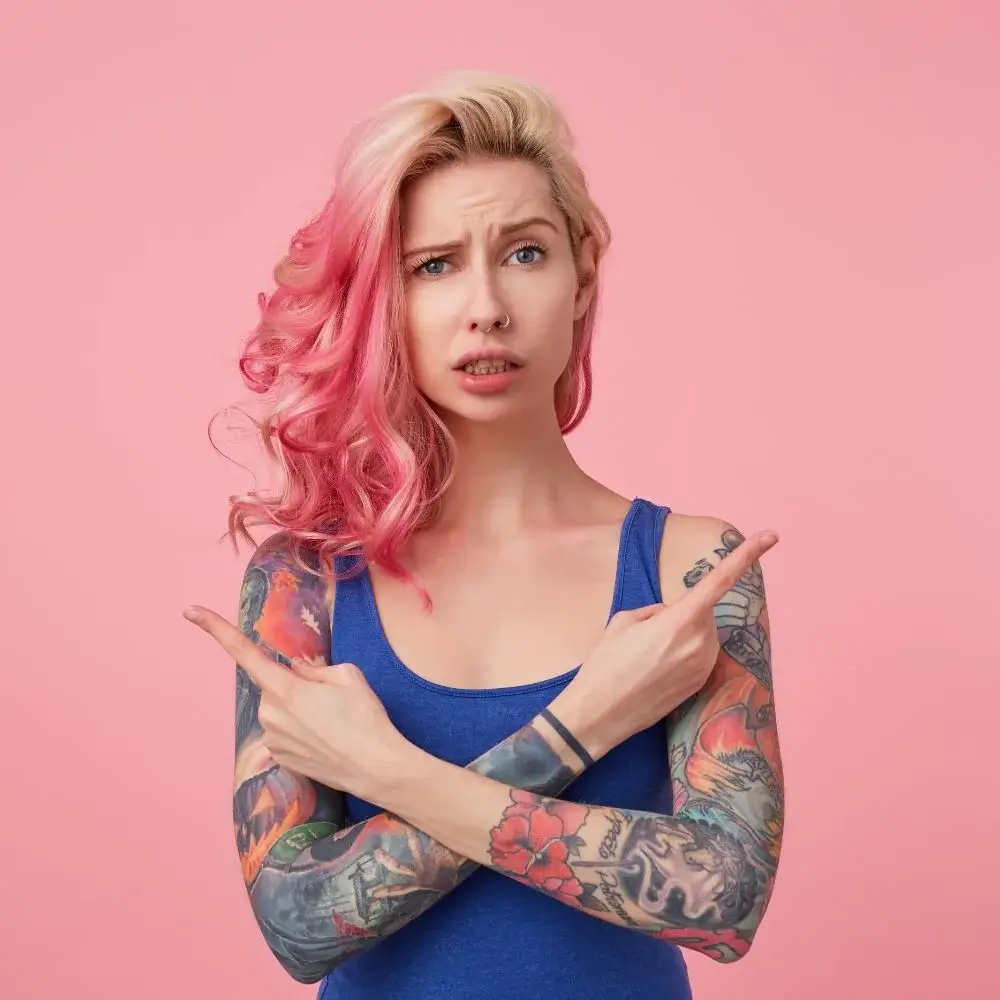 Top 3 Best Moisturizers After Laser Treatment:
Laser hair removal is one of the most popular beauty treatments around the world that can help you get rid of unwanted facial or body hair. And one of the most important things that you should do after this procedure is to moisturize your skin that is red and dry from the laser.
The 3 best moisturizers that we listed above are all safe & effective for laser treatments like laser removal, photo rejuvenation, and more. They are all hydrating and fast-absorbing and help restore your skin's natural glow so that you can get back to your beautiful self in no time.
They contain all kinds of real ingredients that can be helpful to the skin's healing process. Whether you are looking for an ultra-rich and hydrating cream, an advanced therapy skin protectant, or a night-time cream, they can provide you with the protection your skin needs.
So what are you waiting for? Get your hands on these amazing moisturizers that can help protect your skin after laser treatments and give you back your beautiful, healthy-looking skin.