Asian lashes- the world's most beautiful, thicker, and softer lashes that are known for their phenomenal shape and strength. However, just like any other lash type, they may need some extra care in terms of volume, curl & length because of their low lift-up and curl-up angles.
That's why women who have Asian lashes need a special formula of mascara. But with an array of options that filled the market, it can be quite tricky to choose the right one because let's face it- not all mascaras are created equal! Do you need the best one for Asian lashes?
Don't worry; we have got you covered! We know that finding the perfect mascara that will enhance the beauty of Asian lashes can feel like looking for a diamond in a sea of stones.
That's why to aid you in this quest, we have carefully curated a selection of the top 4 best mascaras specifically made to cater to Asian lashes. These mascaras are formulated to provide the perfect balance of curl, volume, and length, giving you stunning and eye-catching lashes.
Whether you are someone who is looking for a way to make their Asian lashes look fuller, longer, and thicker or an individual with straight and sparse lashes, we have the perfect solution for you that will give you bigger, bolder lashes that you have been looking for.
Keep reading to learn more about our list of the top 4 best mascaras for Asian lashes!
We have searched for the best, so you don't have to live with the rest. In order to serve you to the best of our ability and to keep our blog going, GarnesGuide may collect a share of sales or other compensation from the links on this page if you decide to buy. Each product was independently researched by our editors, and the reviews may have been edited for length and clarity.
How We Choose the Best Mascara For Asian Lashes:
Asian women, for centuries, have been admired for their fascinating beauty, including their unique, soft, thick lashes. And if you are someone who is blessed with these lashes, then mascara is like a game-changer for you. It accentuates your eyes to make them look more beautiful while enhancing the features of the face that have been naturally given to you.
However, finding the right mascara for Asian lashes isn't always easy because not every product can add the opulence that your lashes which are often more delicate and short, need.
To help you in this predicament, we have done a deep dive research and carefully picked the top 4 most astonishing and awe-inspiring mascaras specially designed for Asian lashes. They are all lightweight and will give you the perfect look with a clump-free, voluminous finish.
Whether you are looking for a dramatic, bold look that will last all day or a subtle, natural style to give you an effortless beauty, these mascaras will have you (and your lashes) covered.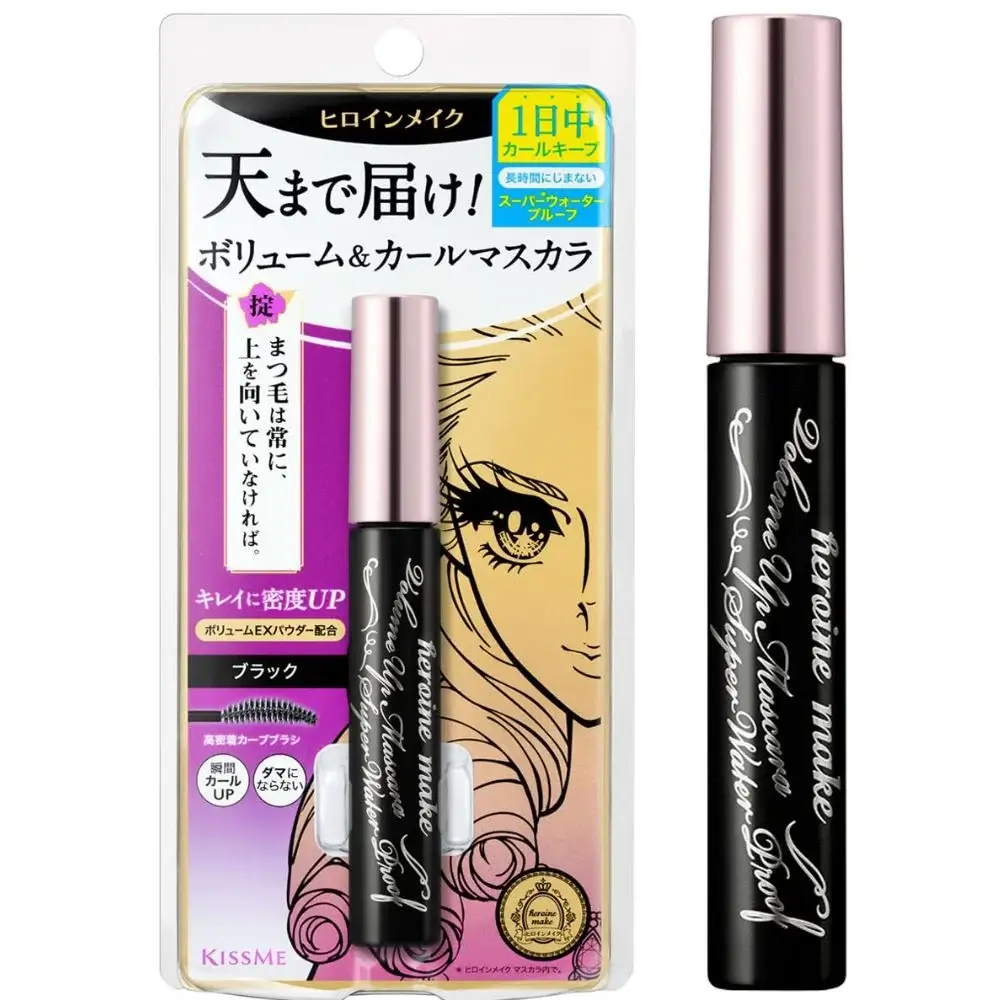 Best Mascara For Volumizing & Lengthening
HEROINE MAKE by KISSME Volume UP Mascara
Check Price on Amazon
Why GG Loves It
Do you need a mascara that can turn your Aisan lashes into long and luscious curls? Are you in need of mascara that can provide volume and length without clumping? If so, then HEROINE MAKE by KISSME Volume UP Mascara is like the perfect eyelash mascara for you.
As stated above, Asian lashes tend to be shorter and straighter, requiring a mascara that can add both length and volume while maintaining a natural look. And this Mascara is exactly crafted for this so you can achieve a beautiful, wispy lash look that will stay all day long.
This lengthening mascara is constructed with Super Lengthening Fiber technology that is revolutionary in its ability to transform lashes. The 5mm Long EX Fiber easily entangles with each lash, coating them from root to tip with every application. This means that with just one swipe, you can instantly achieve dramatically longer lashes that beautifully frame your eyes.
What truly sets this mascara apart is its ability to hold a curl all day long. We all know the struggle of spending precious time curling our lashes only to have them droop within minutes.
With the All Day Curl-Hold feature, this mascara ensures that your straight lashes stay curled upward from morning to night. So if you want to unleash your inner heroine and experience the power of dramatic, voluminous lashes, then you need to try out this amazing mascara!
What You Should Know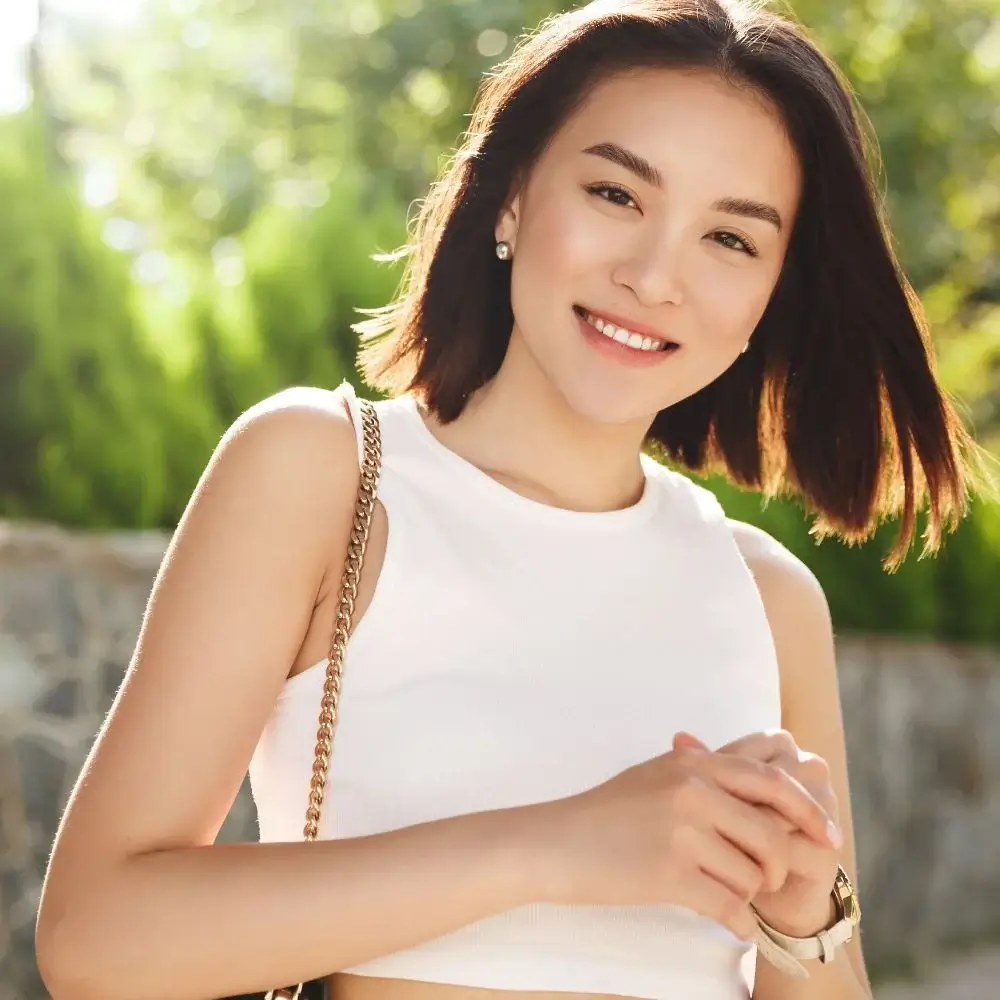 What makes this mascara the most incredible choice for anyone is its commitment to lash health. It contains 6 natural eyelash serum ingredients that provide nourishment & protection to your lashes. Camelia oil, royal jelly extract, argan oil, wild rose oil, panax ginseng root extract, and almond oil work together to keep your lashes healthy, even while wearing makeup.
With this mascara, you no longer have to compromise between achieving stunning lashes and caring for their well-being. Plus, the unique formula of this volumizing mascara ensures that each lash is beautifully separated, preventing clumping or smudging throughout the day.
And, if you need mascara for a wet, sweaty, or long-lasting environment (like workouts, the pool/beach, or conventions/parties), then this one by Heroine Make is just what you need!
This ultra-strong waterproof mascara provides super resistance against all elements (such as tears, sweat, water, oils, and abrasions) that can typically cause smudging or running. No matter how challenging your day may be, it will stay put and keep your lashes looking flawless.
This no.1 waterproof mascara makeup is made in Japan with reliable Japanese standards of quality, ensuring that you're getting a product that is not only effective but also trustworthy.
Simply put, whether you have pin-straight lashes or ones that just won't stay curled, this mascara provides the perfect amount of lift and volume to make your eyes stand out. For short Asian lashes that also need extra length, this is the curling mascara that can give you both.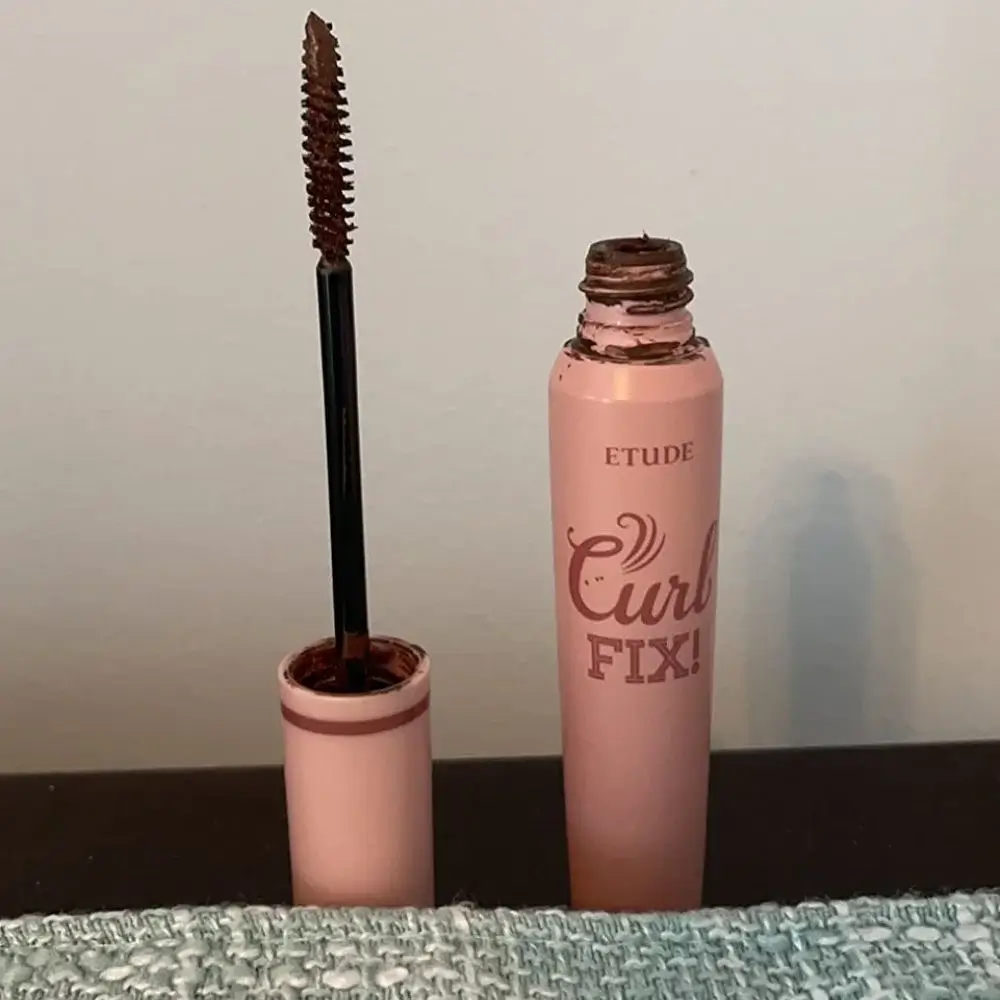 Best Mascara For Keeping Fine Eyelashes Powerfully Curled
ETUDE Lash Perm Curl Fix Mascara
Check Price on Amazon
Why GG Loves It
Have you been looking for a curl mascara that will coat all your lashes evenly from root to tip while keeping them curled all day? Is your Asian lases too straight and thin? If so, then the ETUDE Lash Perm Curl Fix Mascara is an absolute must-have beauty product for you to try!
This mascara formula is packed with innovative features that will make your lashes look dramatically long and lifted. One of its amazing benefits is its long-lasting formula, ensuring that your lashes stay put all day long. With this, you don't need to worry about your curl fading away later in the day ( which can be really annoying with other waterproof mascaras).
The secret behind the ETUDE Lash Perm Curl Fix Mascara lies in its Curl 24HR Technology. This advanced technology ensures that your curled lashes stay fixed for a whopping 24 hours.
Say goodbye to the frustration of your hard-earned curl losing its shape halfway through the day. With this mascara, your lashes will remain beautifully curled from morning to night.
What sets it apart from the rest is its specially designed 'C Curl Brush.' This unique brush shape makes it a breeze to reach every single lash, even the ones that are usually hard to grab. The result? A perfectly curled & defined look that will enhance the natural beauty of your eyes.
If you are looking for solutions for getting the most voluminous natural lashes of your life, then this mascara is for you. No matter if you are going to a party where you want to make a statement with your lashes or just the everyday curl look, this is the best mascara for you!
What You Should Know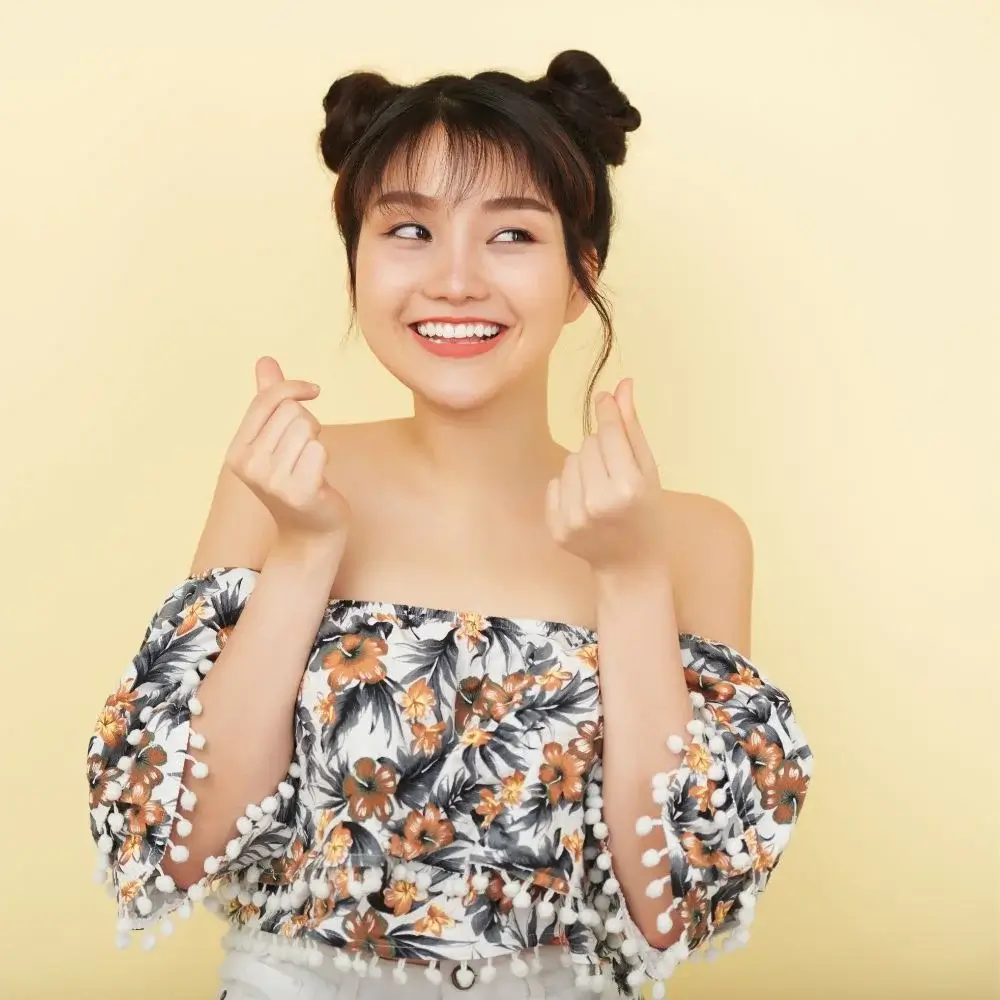 The ETUDE Lash Perm Curl Fix Mascara comes with long lash fiber- a feather-light fiber that helps to lengthen your thin lashes and gives you that extra oomph. It comes with a special triangle-shaped fiber that has an empty inside- this helps the fibers cling to your lashes for a longer-lasting, fuller lash effect. This lash push-up mascara is best for straight Asian lashes.
Are you worried about smudging or your mascara running? Fear not! This mascara is not only waterproof but also sweatproof. Its zero-smudge coating effect ensures that your lashes stay intact and smudge-free throughout the day, no matter what activities you have planned.
Rain or shine, your curled lashes will hold up, leaving you worry-free and confident. Another amazing thing about this smudge-proof mascara is that it's free from every harsh chemical. So for those with sensitive eyes, it's the perfect lengthening formula to get fuller lashes safely.
Etude House is a leading K-beauty brand that has been creating innovative makeup and skincare products for years. With the Lash Perm Curl Fix Mascara, you can get beautiful long and curled lashes with ease, all while being gentle on your skin; isn't it truly astonishing?
To put it simply, If you have straight Asian eyelashes, then this one will change your life. It has the power to make your Asian hooded eyes stand out and give you that desired doe-eyed look.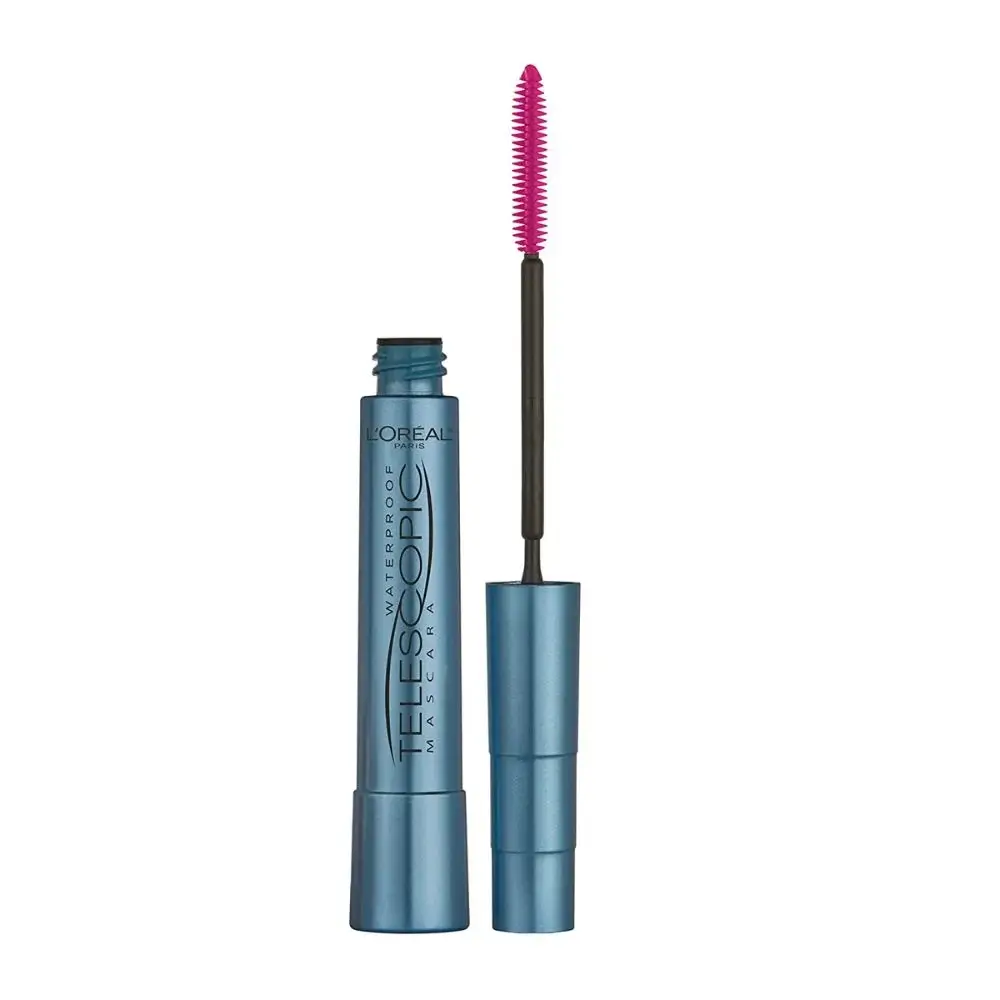 Best Mascara For Sensitive Eyes & Contact Lens Wearers
L'Oreal Paris Makeup Telescopic Original Lengthening Mascara
Check Price on Amazon
Why GG Loves It
Are you looking for a lengthening mascara that will make your short lashes look longer without causing uncomfortable irritation? Need something that won't flake or smudge and is safe for contact lens wearers? If so, then this one by L'Oreal Paris is an excellent option for you!
It's true that mascara can really make asin lashes (that are naturally short or sparse) appear longer, fuller, and more voluminous. However, when it comes to finding the most suitable mascara can be a daunting task, especially if you have sensitive eyes or wear contact lenses.
That's where L'Oreal Paris Makeup Telescopic Mascara comes to the rescue! This everyday mascara is crafted with ingredients that are free from every kind of nasty irritant - including fragrance, parabens, and phthalates, which can often aggravate the delicate skin of the eyes.
This mascara by L'Oreal Paris features a specially designed flexible Precision Brush that has two sides. On one side, we have the flat brush, which works wonders in visibly lengthening your tiny lashes. Its innovative design allows for optimal product distribution, ensuring every lash is coated with the mascara formula, resulting in stunning length and definition.
Meanwhile, the other side of the brush is equipped with fine-toothed comb bristles, specially designed to separate each lash for a clump-resistant finish precisely. These comb bristles glide through your lashes, delicately separating them and preventing any unwanted clumping or sticking together. The result is beautifully fanned-out lashes that appear fuller & more natural.
By incorporating both the flat & comb sides into one brush, this mascara provides a complete lash-enhancing experience. Whether you desire dramatic length or a more natural look, this mascara brush allows you to achieve the perfect finish with just a few swipes of the wand.
What You Should Know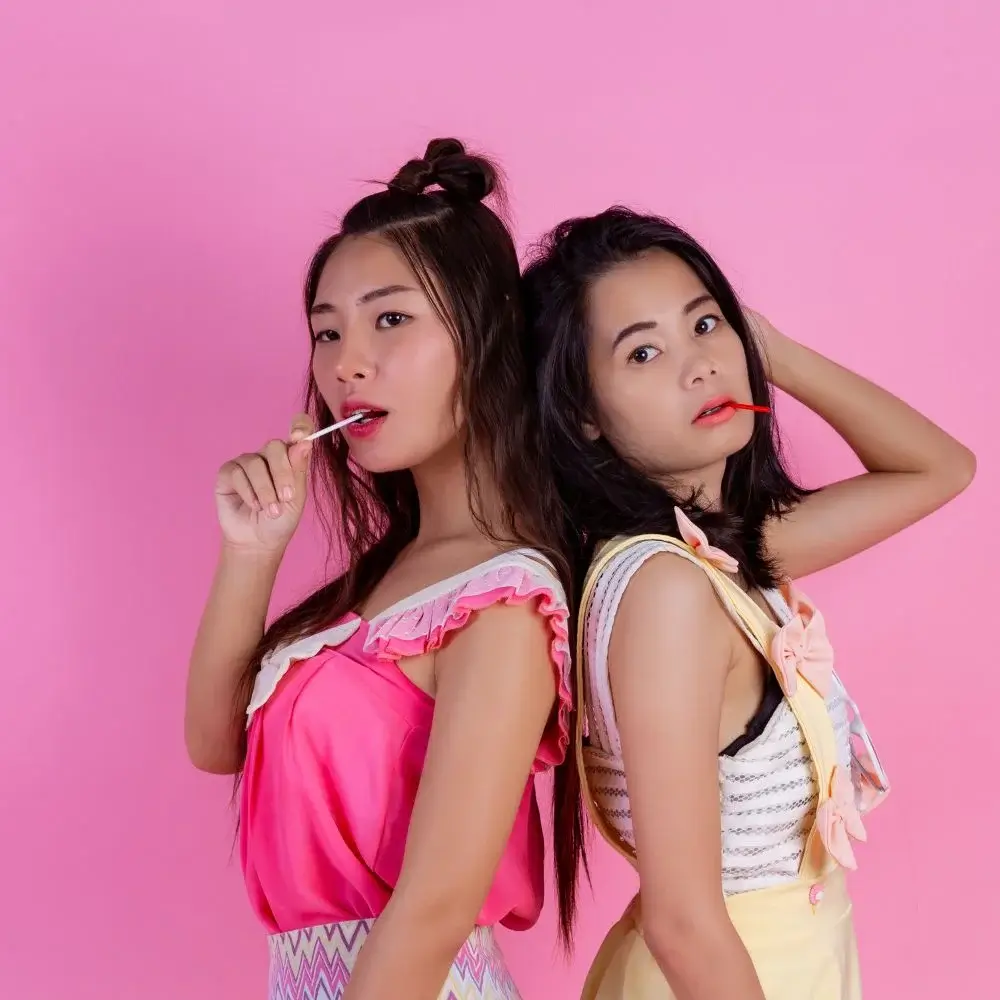 A leading total beauty care company based in Paris L'Oreal Paris has established itself as a prominent player in the beauty industry. With a rich history and extensive expertise, L'Oreal Paris offers a wide range of beauty products, including makeup, skincare, and hair care.
The company prides itself on its commitment to innovation and research, constantly striving to develop groundbreaking formulas and technologies to meet the evolving needs and desires of consumers worldwide. L'Oreal Paris beauty products are known for their high-quality ingredients and effective results that leave you with a beautiful, healthy-looking complexion.
When it comes to mascara, L'Oreal Paris has created a revolutionary dual-sided brush with both flat and comb bristles to achieve impressive results. Unlike other mascaras, L'Oreal Paris' mascara can make any Asian lashes (whether they are short or thick) look longer and fuller.
This dual-sided mascara also features a waterproof formula, which means you can be sure that your lashes will stay perfect all day long, even on those humid summer days. So what are you waiting for? Pick L'Oreal Paris mascara today and make your eyes look brighter & bolder!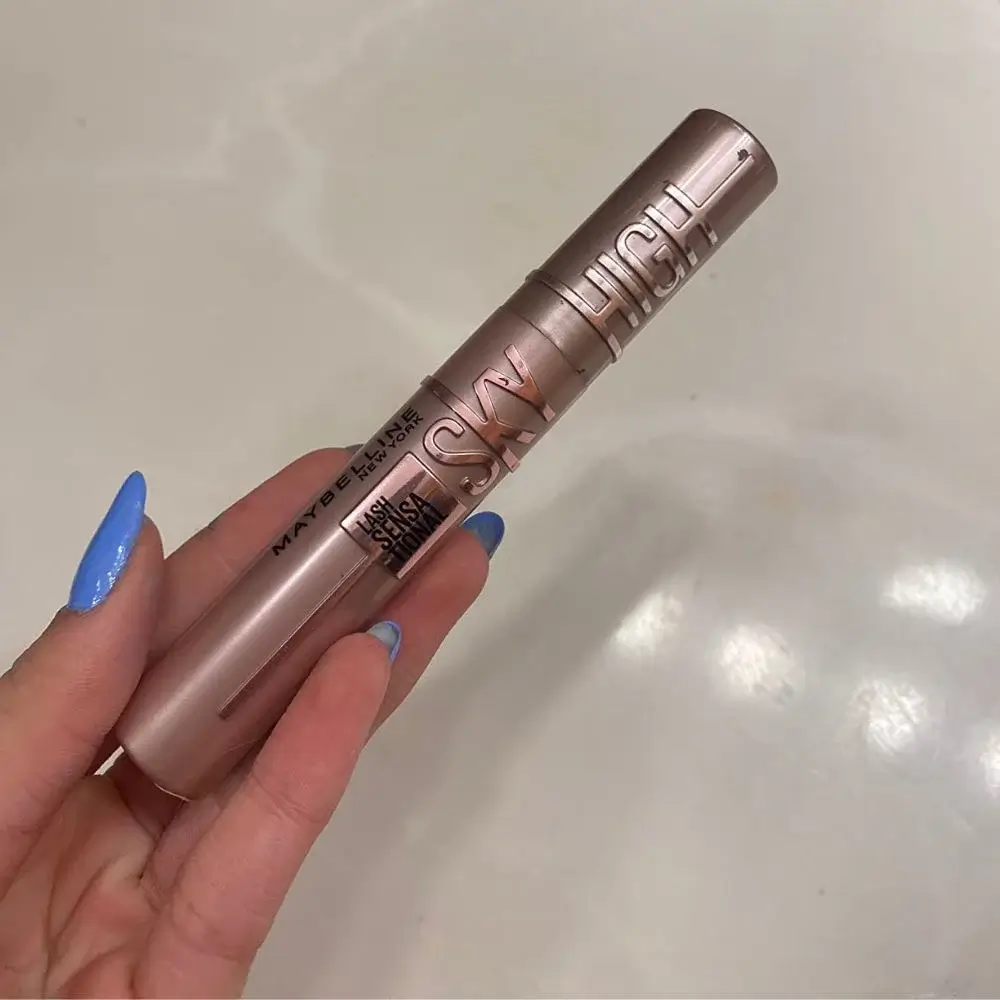 Best Mascara For Volumizing, Defining, Curling, & Multiplying
Maybelline Lash Sensational Sky High Washable Mascara Makeup
Check Price on Amazon
Why GG Loves It
As an Asian woman, do you in need of mascara that can highlight the full length of your shorter, thinner lashes? Do you love curly lashes but lack the time to put on the extra layers?
If so, then don't worry because Maybelline has just released its Lash Sensational Sky High Washable Mascara Makeup, specifically designed to give you those dramatic, luscious lashes. This solution is a miracle for those who are cursed with lashes that are dull, thin, and straight.
This mascara provides you with the best of both worlds when it comes to volumizing, defining, lengthening, and multiplying your lashes. Simply put, it's a hybrid formula that works to volumize your lashes while also providing a non-clumping, water-resistant finish.
It features a Maybelline exclusive Flex Tower mascara brush that will not only bend to volumize and extend each lash from root to tip but also adds a pop of color with its intense black hue. Plus, it's even suitable for those with sensitive eyes and contact lens wearers.
If you need non-expensive mascara coat lashes with a single swipe, then Maybelline Lash Sensational Sky High Washable Mascara is an ideal choice. Its innovative formula and unique brush design allow for effortless application, saving you time and effort in your beauty routine.
What You Should Know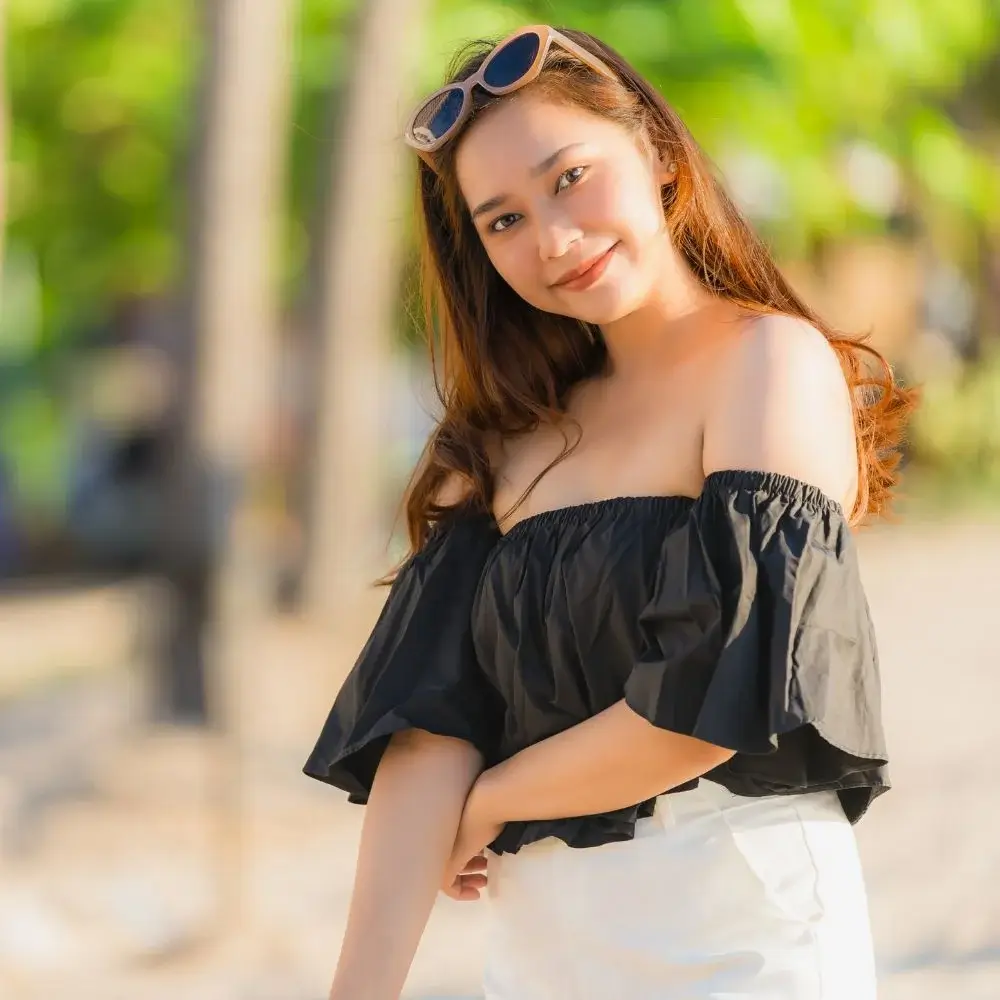 On the market, there are hundreds of mascaras that can help to provide you with visibly longer lashes. However, if you need something truly exceptional that will add length and volume, nothing quite compares to Maybelline Lash Sensational Sky High Washable Mascara.
This volumizing washable mascara formula is infused with natural ingredients such as bamboo extract and fibers. These spectacular organic ingredients are only known for their ability to strengthen and nourish your lashes but also for promoting natural lash growth over time.
With regular use, you may notice that your lashes appear healthier, fuller, and longer even when you're not wearing mascara. No matter if you want to create smoky vibes, dramatic volume, or extreme length, this ideal mascara can do it all with no clumps or flakes.
So, if you're looking for an all-in-one mascara that can provide dramatic results fast and help to boost the condition of your lashes, Maybelline Lash Sensational Sky High Washable Mascara is just the thing you need- this product will surely live up to your expectations.
Here are Some FAQs to Help Guide you on Your Way!
A mascara that has the ability to add curl, volume, and length is like a godsend for Asian lashes. It can help you achieve the look of fuller, curly, longer lashes without needing to get eyelash extensions or use false lashes (which can be quite time-consuming and inconvenient).
Not only is it a quick & convenient way to get the luscious lashes you want, but it also lasts & looks natural. But what factors should one (with Asian lashes) look for when picking the best?
Here are some of the most frequently asked questions (FAQs) about mascara for Asian lashes that will help you on your journey so that you make an appropriate and informed decision:
What factors should Asian individuals consider when choosing the best mascara for their lashes?
When it comes to choosing the best mascara for Asian eyelashes, there are a few key things to keep in mind to ensure you get the right product for your needs. Here are a few of them:
1. First and foremost, look for a mascara that will provide length and volume.
2. It's also crucial to consider the brush type; look for a brush applicator with wide bristles.
3. Look for a waterproof formula that won't smudge or flake off and can be easily removed with mascara remover.
4. If you have sensitive eyes, look for formulas that are hypoallergenic & ophthalmologist-tested.
5. Lastly, you'll want to choose a mascara that won't irritate your eyes, so make sure to read the ingredients list carefully.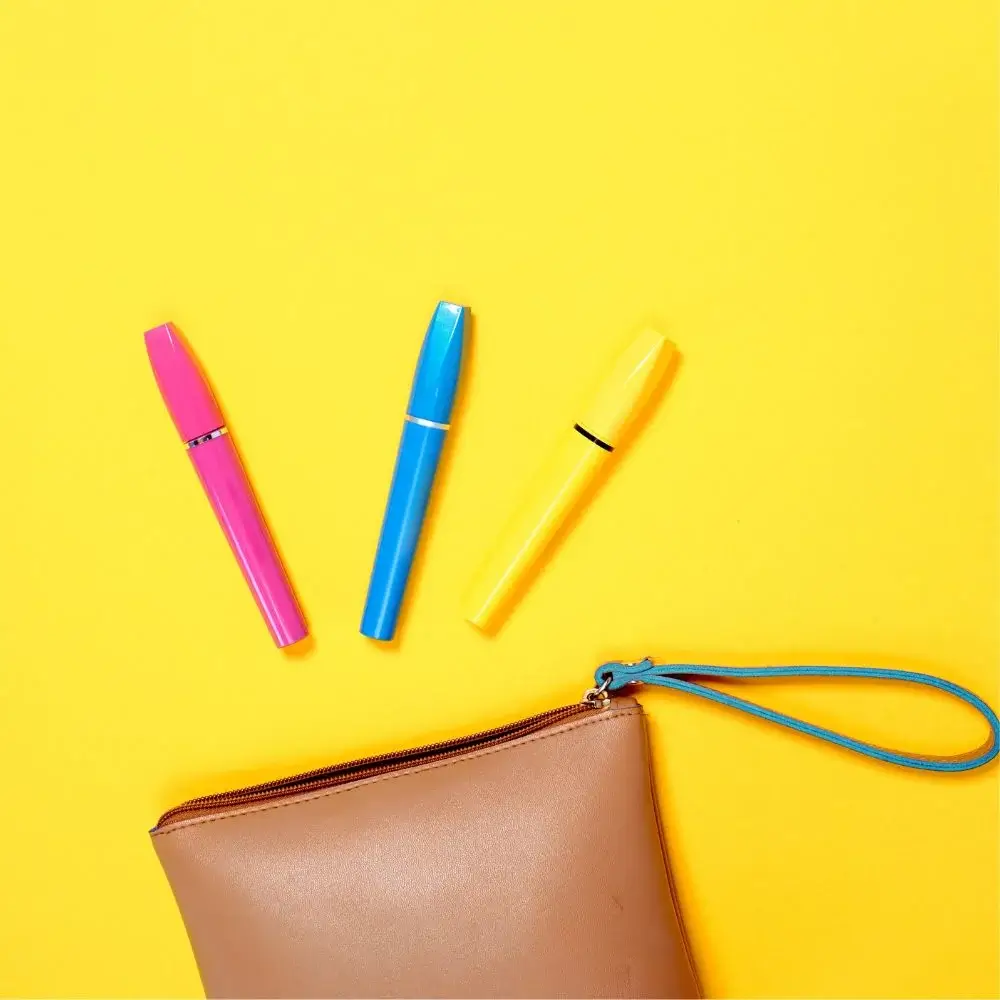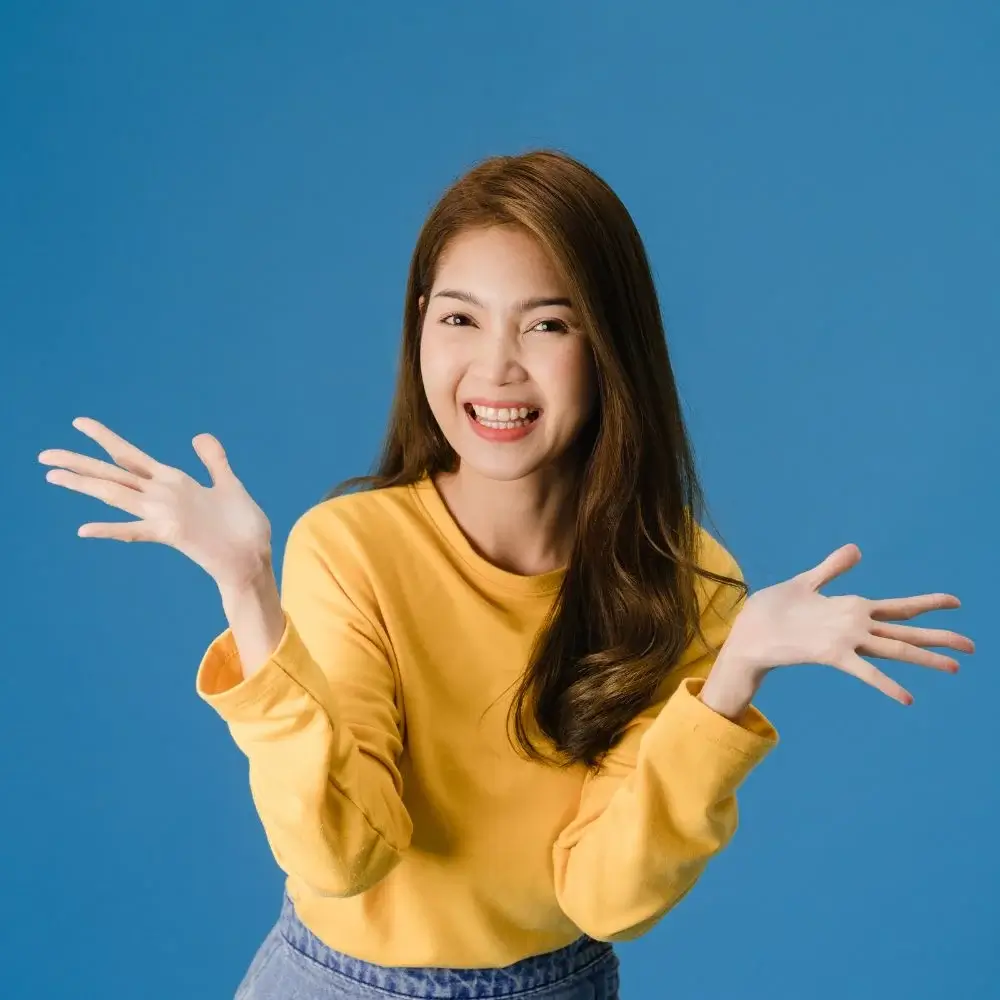 Are there specific mascara formulas designed for Asian lashes?
Yes, there are mascara formulas specifically created for Asian lashes. These formulas are designed to enhance straight and downward-pointing lashes, providing lift and curl without the need for an eyelash curler. They typically have a light formula for natural-looking results.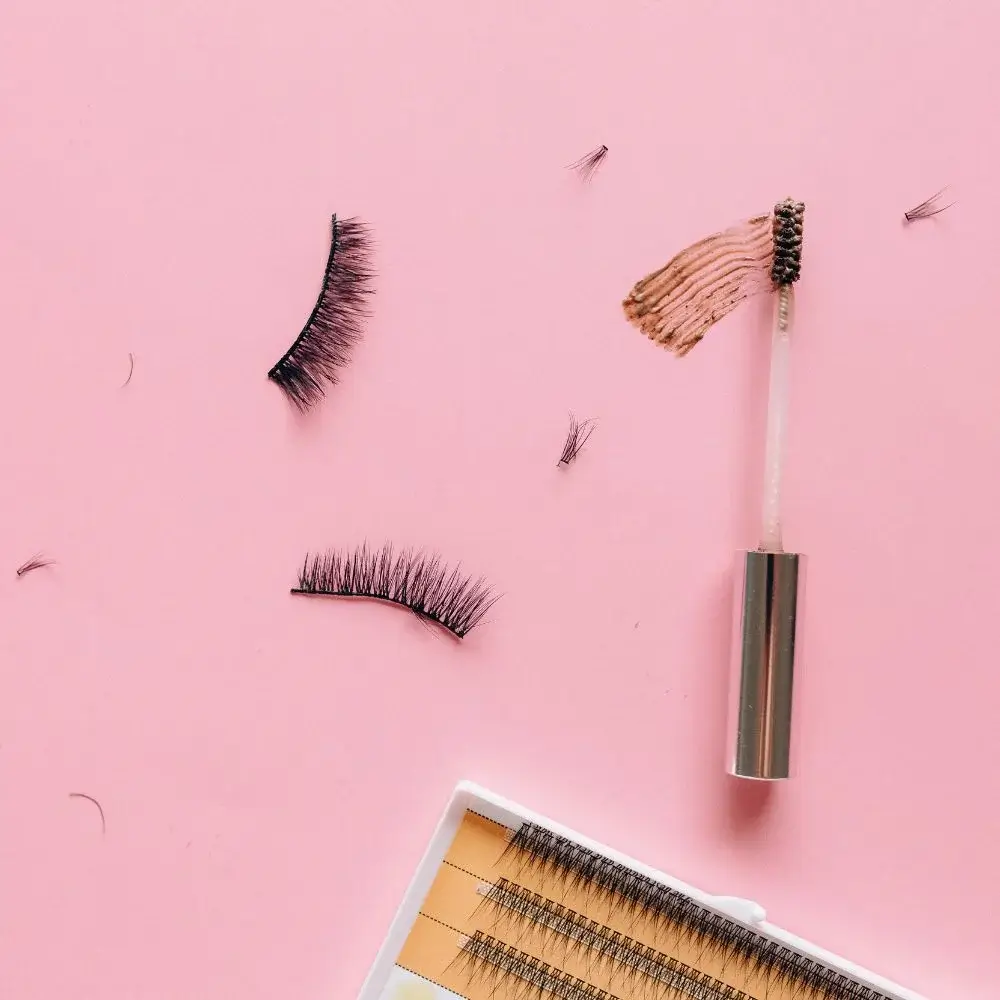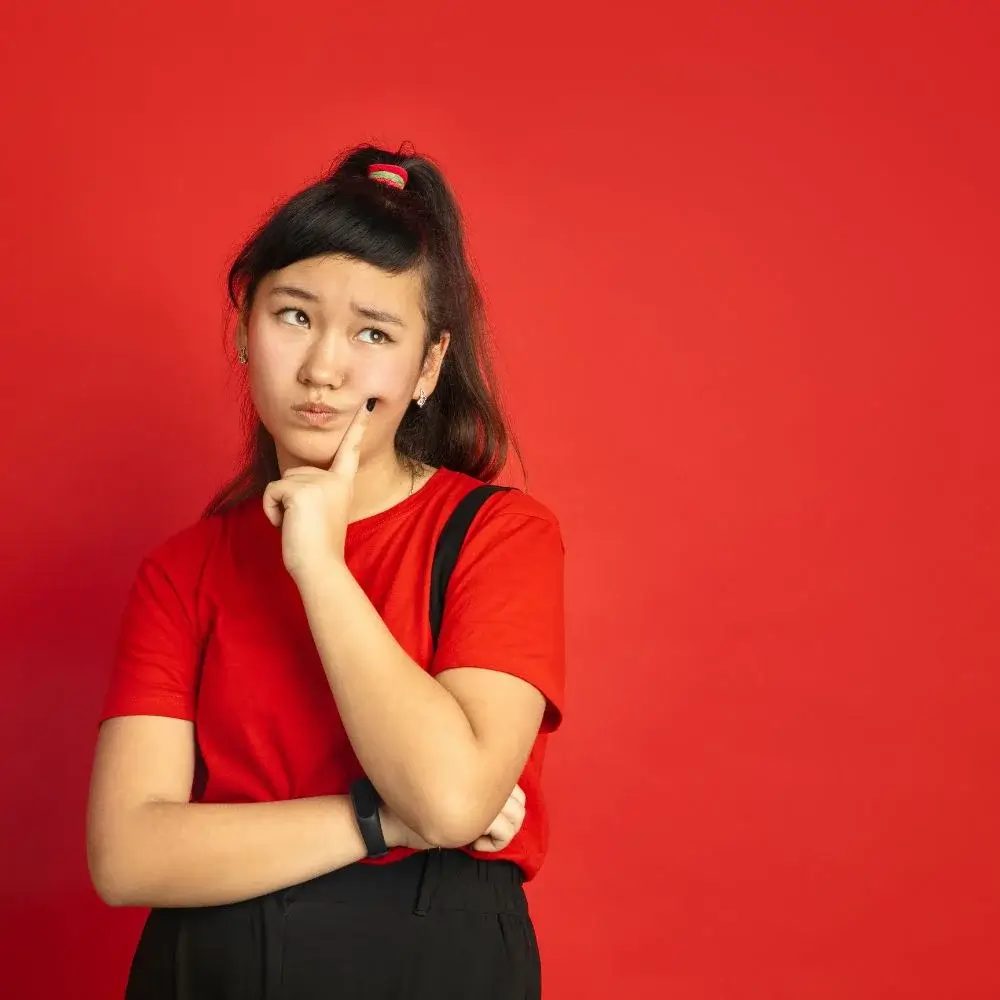 Should Asian individuals choose waterproof or water-resistant mascara?
Asian individuals can choose either waterproof or water-resistant mascara based on their personal preference. Waterproof mascara offers long-lasting wear and smudge-proof formula, while water-resistant mascara provides easier removal and is suitable for everyday use.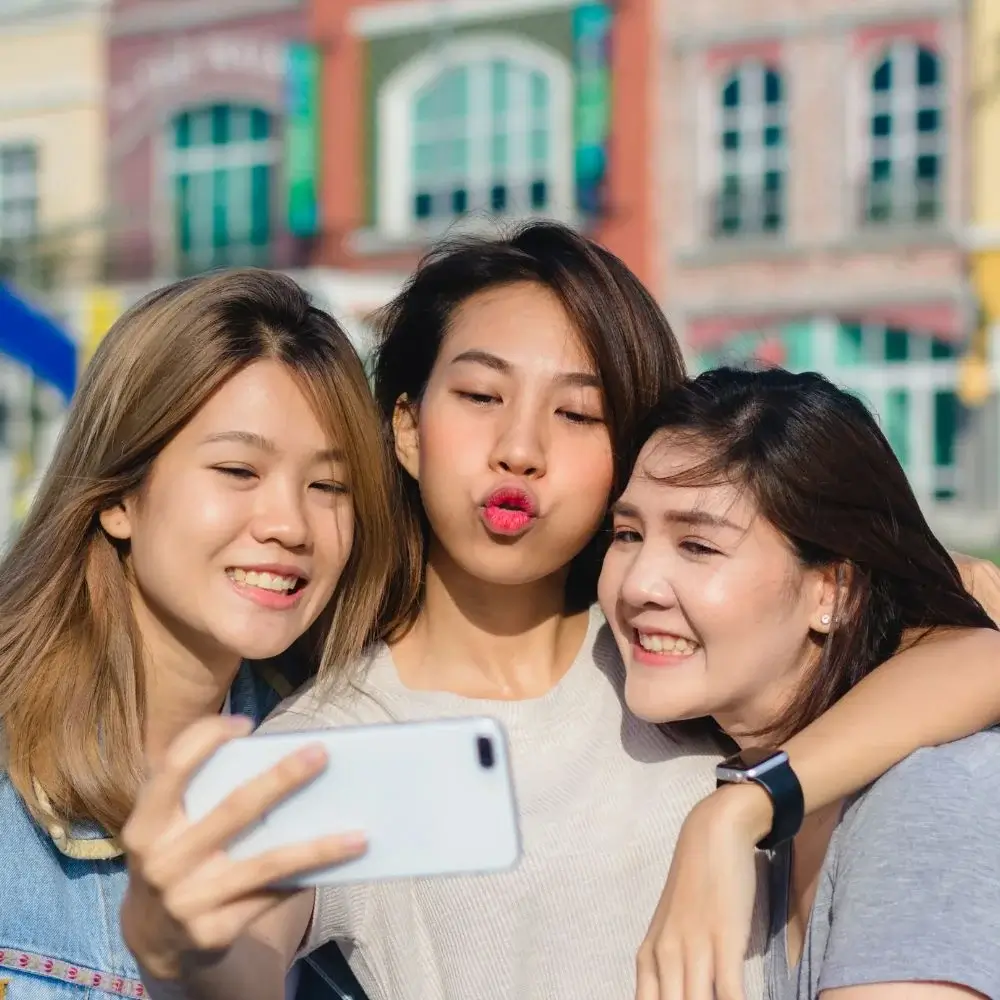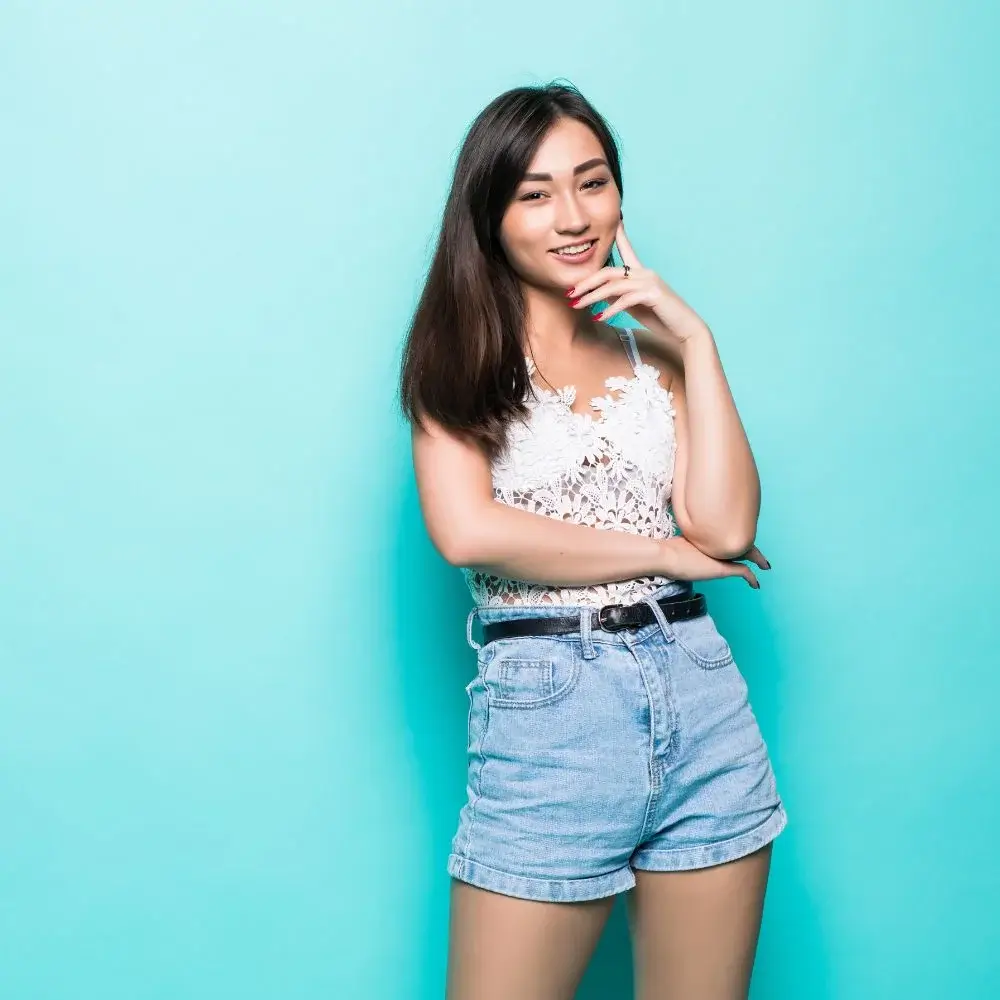 How can Asian individuals prevent mascara from smudging on their eyelids?
The best way for any Asian individual to prevent mascara from smudging on their eyelids is to apply it carefully at the inner and outer corners of their eyes and lashes. Also, make sure to apply it lightly and keep the lashes soft for a natural finish.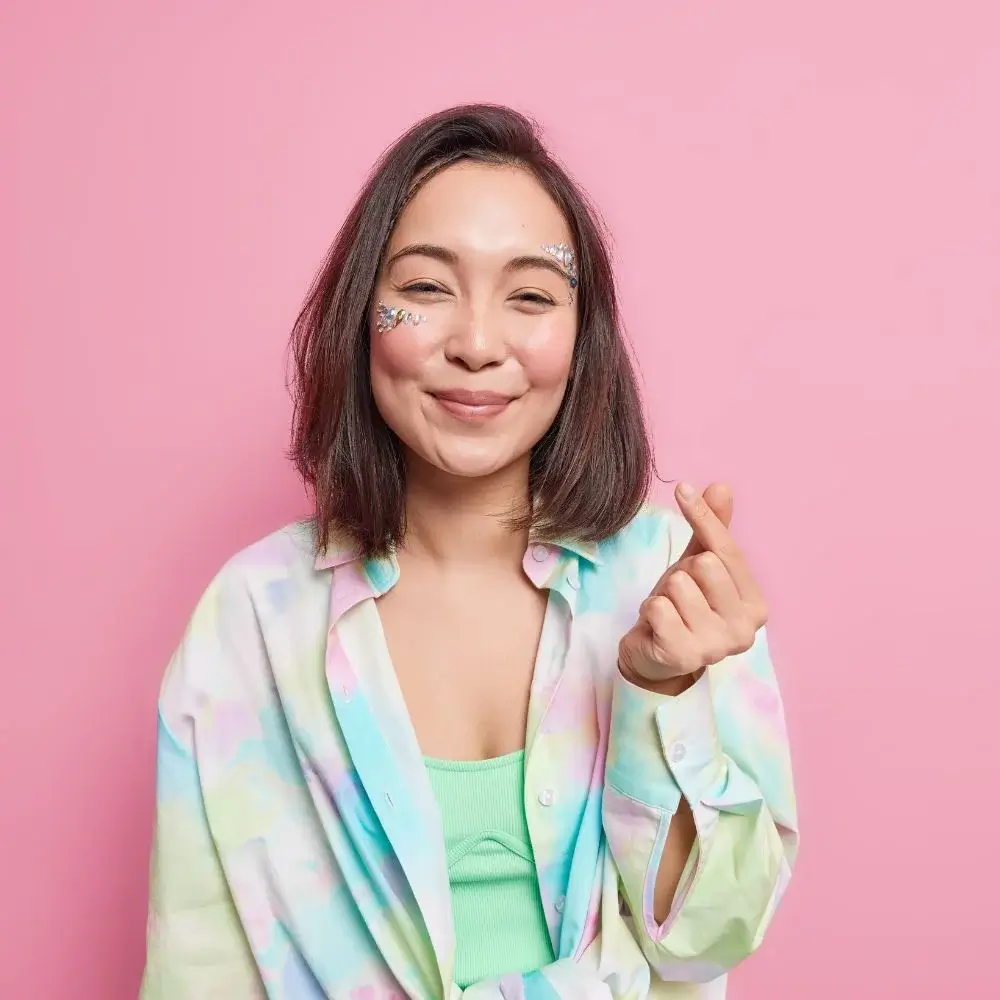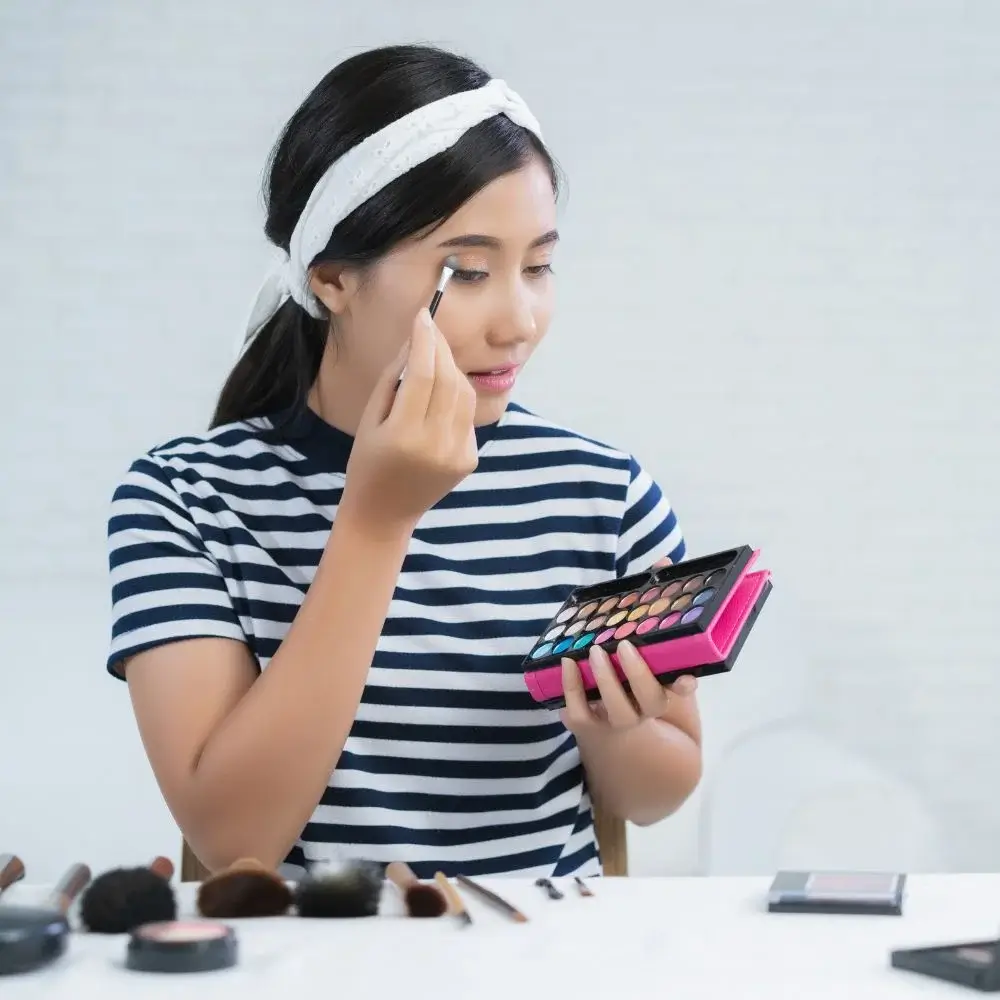 How are Asian lashes different from other lash types?
Asian lashes are typically thicker and straighter than other lash types, so they don't require the same level of preparation or maintenance. This means you don't need to apply mascara, use an eyelash curler or opt for a lighter formula. Instead, focus on defining and lengthening your eyelashes with a strong, volumizing mascara that is specially designed for Asian women.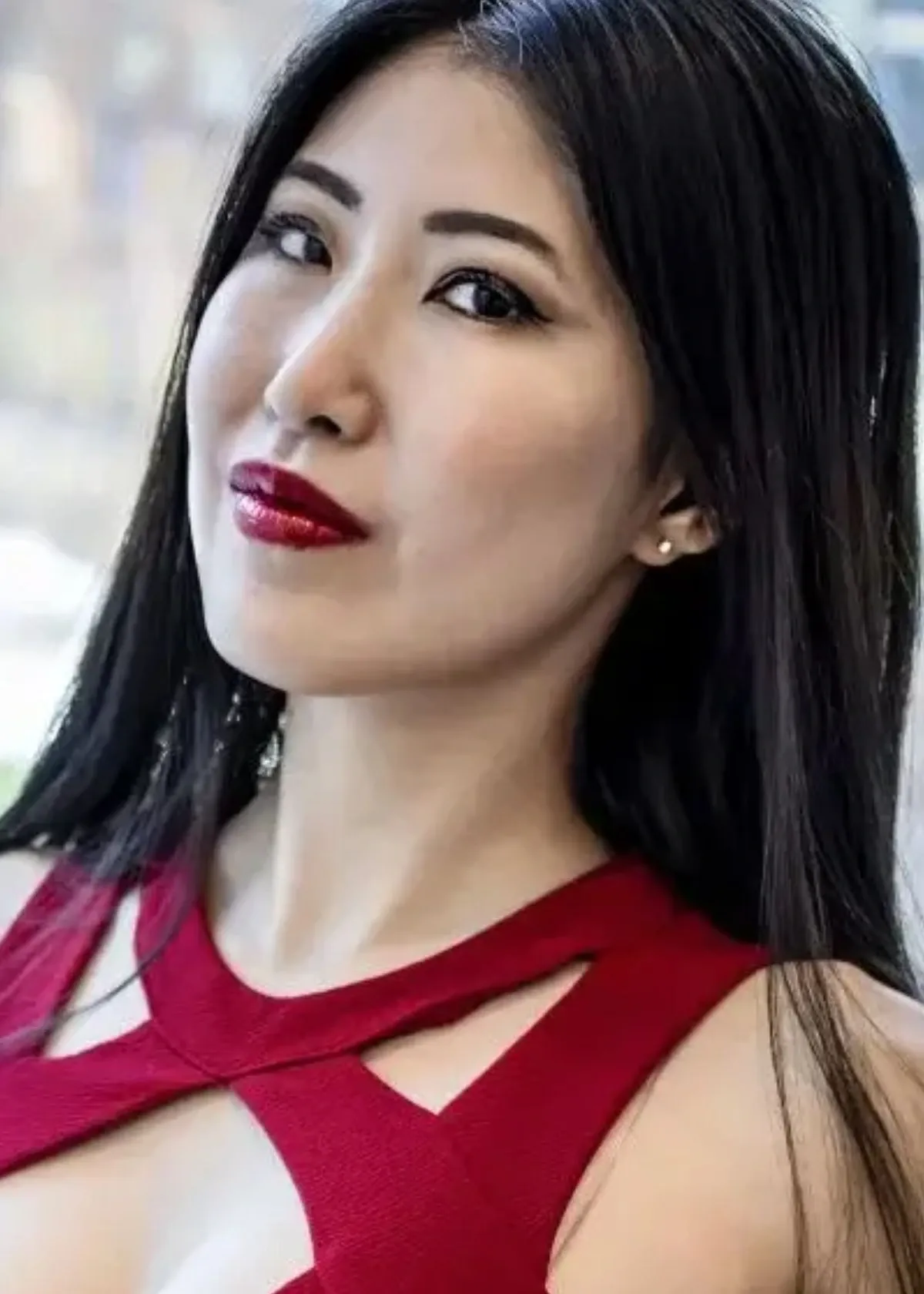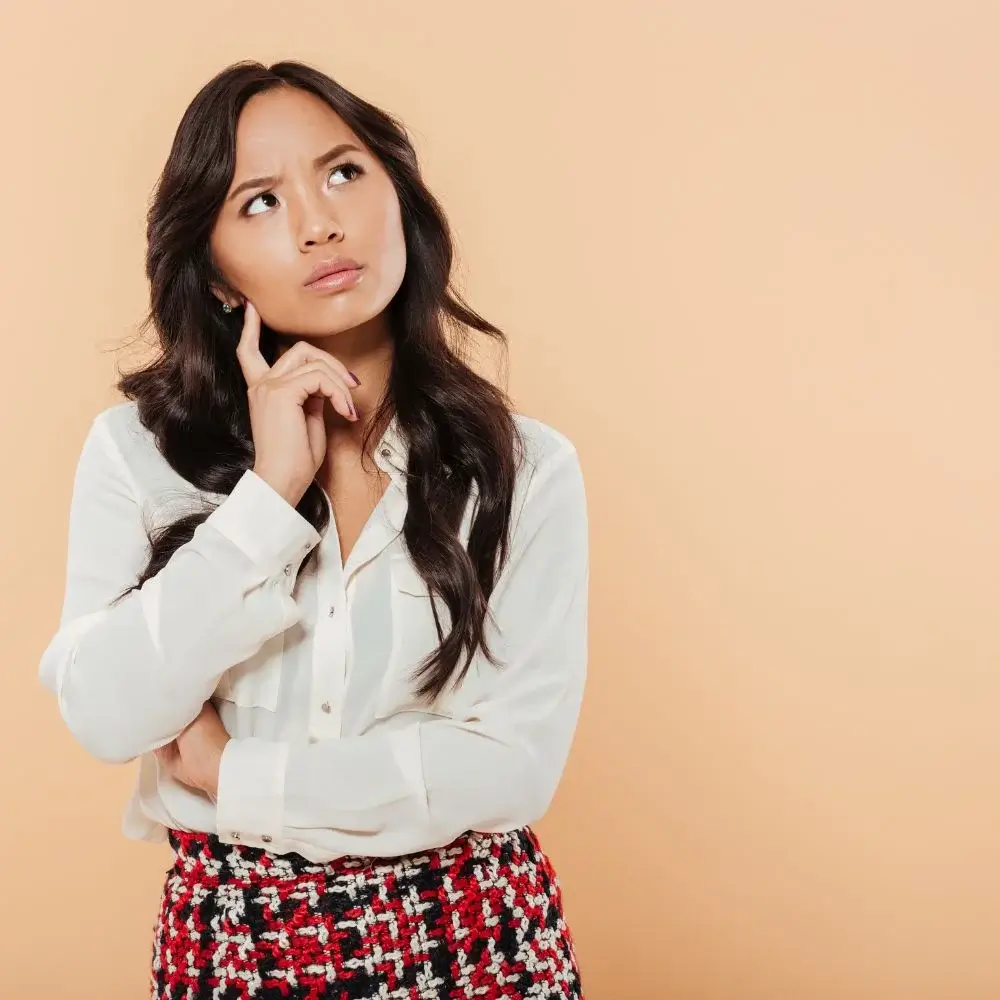 Top 4 Best Mascaras For Asian Lashes:
Asian lashes (much like any other type of lashes), they hold their own unique beauty and charm. While they may differ in certain characteristics, such as their straightness, shorter length & thickness, they too deserve the opportunity to flourish and radiate confidence.
That's where the perfect mascara comes into play, a transformative beauty tool that can unlock the full potential of Asian lashes. With the right product specifically made to enhance their natural features, these lashes can achieve breathtaking beauty and impeccable health.
The top 4 best mascaras that we listed are all amazing solutions for any Asian lady that wants to add a little extra something to her lash game. With these stunning options, you'll be able to achieve voluminous, elongated, and defined lashes that perfectly complement your eyes.
This is because these high-performance mascaras are designed with a formula that works beautifully on Asian lashes. Not only are they easy to use, but they also provide unbelievable results with just a few swipes! So why wait for a look that seizes the hearts of onlookers?
Pick any one of these 4 gorgeous mascaras today and get ready to experience the beauty that awaits your Asian lashes! And if you find the best one, then click on any link here to get it now!