Loc (commonly known as dreadlocks) is one of the most beautiful, puzzling, and culturally rich hairstyles that has surpassed both time and boundaries. It's not just a mere hairstyle; it's a connection to wisdom and the divine. But let's be honest; maintaining these unique hairdos requires more than just a sprinkle of magic.
It takes dedication, care, and the right products to keep them looking their best. And a simple yet effective way to show your locks some love is by using the right shampoo that cleanses, nourishes, & protects them.
However, with an abundance of options on the market, choosing the perfect shampoo for your locs can feel like finding the right rhyme for a song because not all shampoos harmonize with your locks in the same way. Do you need the best of the best loc shampoo that vibes perfectly with your individuality & hairstyle?
Don't worry; we have got you covered! We know that finding the ideal shampoo can be as challenging as crafting the perfect lyrics for a rap; that's why we have taken the guesswork out of the equation and rounded up the top 4 best loc shampoos that will make you look & feel even fresher than a sick beat drop.
All these best shampoos for dreads are made with clear, safer, and natural ingredients that amplify the authenticity of your style. From revitalizing your locks to delivering a burst of freshness that matches the hype of your swagger, these dread shampoos are designed to complement your individuality flawlessly.
Keep reading to learn more about our list of the top 4 best loc shampoos!
We have searched for the best, so you don't have to live with the rest. In order to serve you to the best of our ability and to keep our blog going, GarnesGuide may collect a share of sales or other compensation from the links on this page if you decide to buy. Each product was independently researched by our editors, and the reviews may have been edited for length and clarity.
How We Choose the Best LOC Shampoo:
A shampoo that is free from sulfates, parabens, and alcohol is the key to unlocking the factual potential of your locks; it will give you healthier, shinier hair while also protecting your scalp from dryness and irritation. With the right shampoo, you can quench, nurture, and rejuvenate your hair's vibrancy & brilliance in no time!
But if we step into reality, then it's completely clear that not all shampoos are formulated equally. In a world filled with countless options promising wonders, it's easy to get lost in the search for the perfect shampoo.
To help you in this confusing quest, we have done a deep dive research and have picked the top 4 best loc shampoos that go beyond ordinary cleansing. These dreadlocks shampoos aren't just about maintaining hygiene; they are the virtuosos of dreadlock care, elevating your locks to a symphony of style & substance.
Whether you are a man who demands rugged resilience from your locks or a woman who desires softness and strength, these best shampoos for dreadlocks provide the ideal balance of cleanliness & nourishment.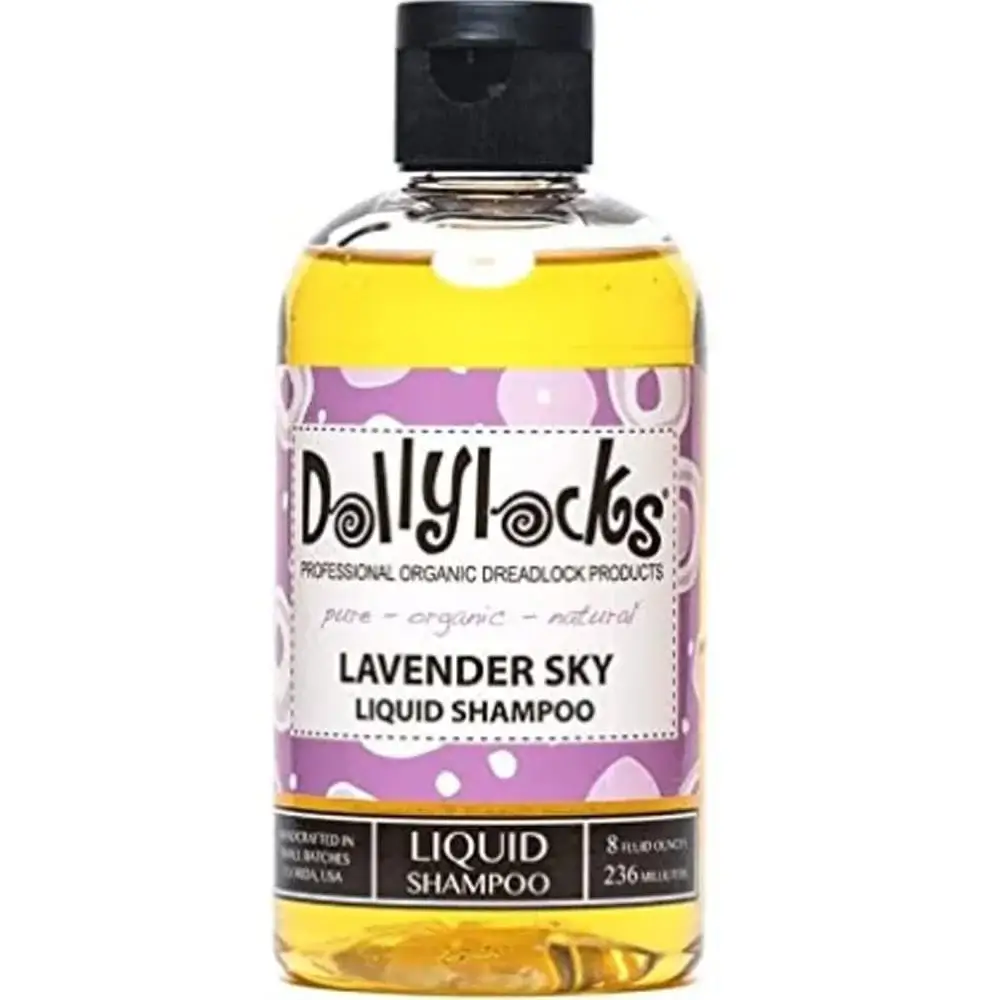 Best Clarifying Shampoo For Locs
Dollylocks Clarifying Shampoo
Check Price on Amazon
Why GG Loves It
Product buildup is one of the most common problems for those with locs. This buildup can be caused by a number of factors, including not washing the scalp regularly enough, product residue from styling products, and dirt buildup. If you want to keep your hair healthy and free of buildup, then this loc shampoo is for you!
The Dollylocks Clarifying Shampoo is only formulated for those with dreadlocks, making it a specialized and effective solution for maintaining clean and residue-free locs. It's a top choice for individuals who are committed to their loc journey and want to ensure their hair remains in optimal condition without any worry.
This unique dreadlock clarifying liquid shampoo is made with well-chosen and plant-based ingredients that will gently cleanse and revitalize your dreadlocks. With its super lightweight and residue-free formula, it's designed to provide a refreshing and squeaky-clean feel, leaving your hair revitalized & scalp refreshed.
This dreadlock clarifying shampoo is a rich, invigorating shampoo that provides gentle yet effective cleansing for all hair types, leaving no room for residues to linger. This liquid shampoo for dreadlocks does not just eliminate the buildup that makes your loc heavy, but it also helps to promote healthy hair growth!
In simple & clear words, Dollylocks shampoo for dreadlocks is one of the most powerful solutions to the age-old issue of product buildup in locs. It's a clarifying masterpiece that tackles buildup from every angle, ensuring your dreadlocks remain fresh, lightweight, and vibrant so you can enjoy your loc journey with ease.
What You Should Know
We all know that having dreadlocks is a stunning way to express your unique personality and creativity to the world; it's not just about looking different but also feeling different in the most beautiful way. And the right shampoo can make all the difference in maintaining this look while keeping your hair healthy-looking!
At Dollylocks, they know that your dreadlocks are an extension of your unique self, and they deserve the best care without any compromise. Their gentle dreadlock shampoo is specially designed to clean your hair without stripping away the healthy oils and nutrients necessary for strong, well-maintained dreadlocks.
With Dollylocks, you can rock your dreadlocks confidently, knowing that your hair is in great shape. The thing that makes it one of the best shampoos for dreads out there is its natural plant-based ingredients.
This clarifying shampoo is filled with jojoba oil, coconut oil, olive oil, guar gum, lime oil, peppermint oil, and more that offer optimal levels of nourishment, hydration, and a touch of nature's magic to your precious dreadlocks. It's not just a shampoo; it's a commitment to your unique style and the health of your hair.
And let's not forget about its super sensational smell (Lavender Sky) that will leave you in scented bliss. The delightful aroma lingers long after your hair is dry, ensuring that your locs not only look unique but also smell irresistible. It's an extra touch of luxury that elevates your haircare routine to a sensory experience.
The most reliable & amazing part; Dollylocks Dreadlock Shampoo is 100% vegan, sulfate-free, residue-free, cruelty-free, and paraben-free, so you can rest assured that your beautiful dreadlocks are in safe hands! Plus, it is perfect for both men & women, so you can share the magic with your beloved family and friends.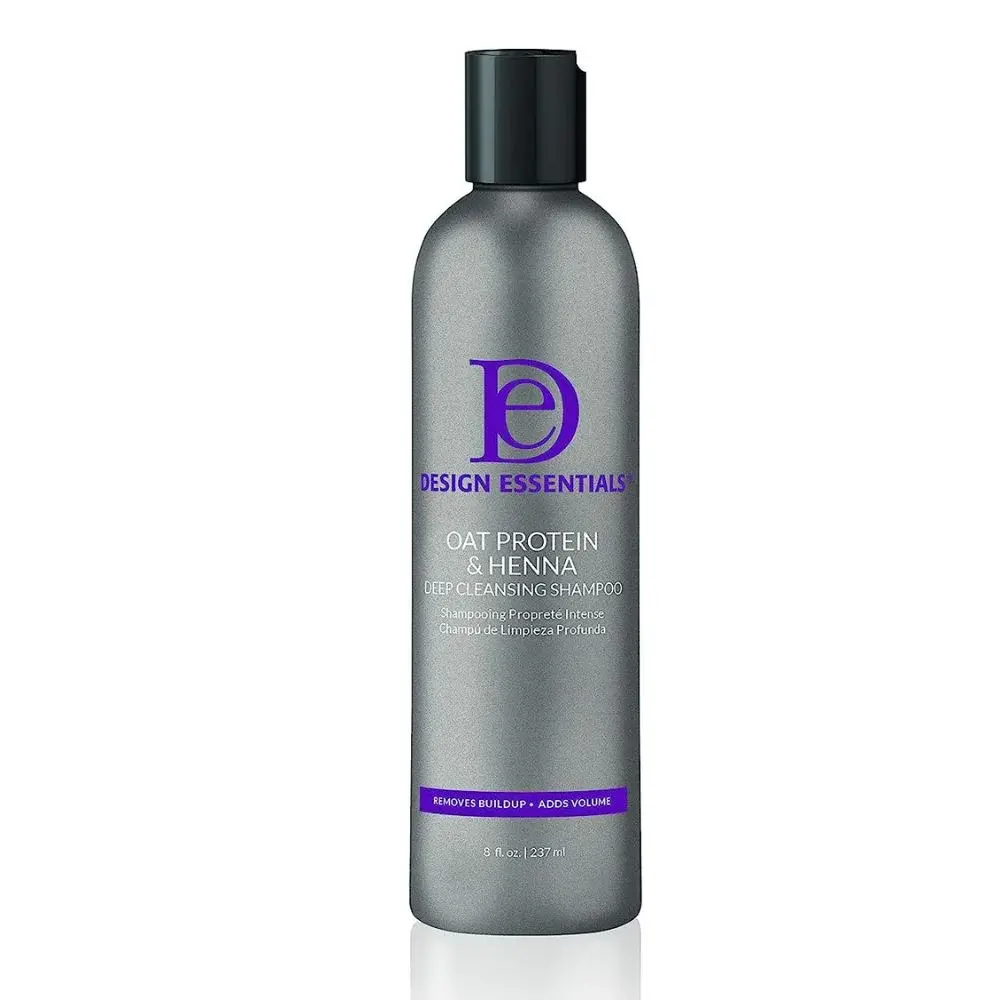 Best Shampoo For Dreadlocks
Design Essentials Oat Protein and Henna Deep Cleansing Shampoo
Check Price on Amazon
Why GG Loves It
Are you tired of being unable to properly cleanse your dreadlocks? Have you been looking for a clarifying shampoo that will not only clean your hair but also promote its health and strength? If so, then you should absolutely look no further than the Design Essentials Oat Protein and Henna Deep Cleansing Shampoo!
This dread shampoo goes beyond ordinary cleansing. It's a deep-cleansing powerhouse that ensures your dreadlocks are free from impurities, buildup, and excess oils. With its unique formulation, it's designed to provide a thorough cleanse without stripping your hair of its natural oils – a crucial balance that locs require.
One of the spectacular features of this shampoo is its emphasis on promoting healthy hair and scalp. With a gentle, alcohol-free, and non-stripping formula, it caters to men, women, and children alike. This makes it an ideal choice for families seeking a complete cleansing solution that addresses the unique needs of locs.
The magic of this dreadlock shampoo lies in its key natural ingredients. Hydrolyzed oat protein, a star player, not only conditions but also boosts hydration, ensuring your dreads remain luscious & manageable.
Henna works wonders by adding volume, shine, and strength to your hair. As a result, your dreadlocks become more resilient against damage and breakage, standing strong as a testament to your commitment.
For those seeking the best shampoo for dreadlocks, the Design Essentials Oat Protein and Henna Deep Cleansing Sulfate-Free Shampoo emerge as a clear winner. This all-natural shampoo is a powerful blend of cleansing and nourishing elements, offering a comprehensive solution for your unique haircare needs.
What You Should Know
This shampoo is not just made for those with dreadlocks; it's a versatile solution suitable for all hair types. Whether you have natural waves and coils, straight hair and relaxed strands, oily hair, dry hair, color-treated hair, locs, or even gray hair, this shampoo is designed to promote fuller, thicker, and stronger hair.
At Design Essentials, they have just one concept; everyone deserves to feel beautiful and confident, and this shampoo is a testament to that commitment. With over 30 years of experience in the industry, Design Essentials stands as a trusted beauty brand that empowers individuals to look and feel their absolute best.
This shampoo is also perfect for fine, thinning, or limp hair textures that often get overlooked. Many times, these hair types need extra nourishment and support to stay healthy and strong. This shampoo is packed with natural humectant ingredients that help to repair and maintain the hair's natural oils and moisture.
So if you need a purifying shampoo for your dreadlocks that's also gentle enough to use every day, the Design Essentials Oat Protein and Henna Deep Cleansing Shampoo is just what you're looking for. You'll be amazed at how quickly this product will transform your hair from dull and lifeless to vibrant and strong.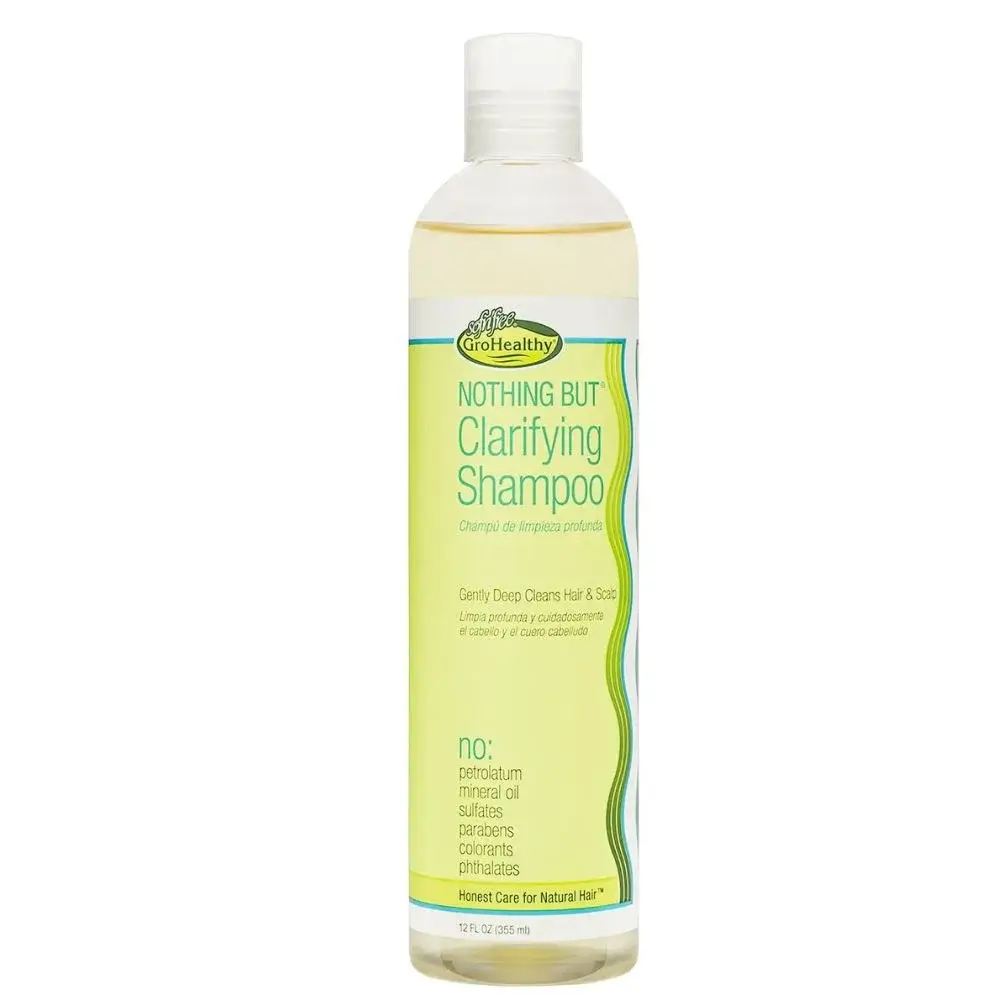 Best Shampoo For Healthy, Shiny Hair
Nothing But Clarifying Shampoo
Check Price on Amazon
Why GG Loves It
Nothing But Clarifying Shampoo is another amazing & all-in-one solution for those who want to remove every kind of impurities from their hair and hair follicles. As stated above, dreadlocks are more prone to dryness, breakage, and damage that can be caused by the accumulation of dirt, oils, and product residue.
This shampoo is perfect to prevent any of these issues from arising in the first place because it is made with gentle efficacy in mind. It goes beyond ordinary cleansing – it's a hair and scalp revival in a bottle, designed to gently deep cleanse and remove deep-seated contaminants, excess oils, build-up, & residue!
This clarifying shampoo is a multipurpose hair care product that is ideal for many hair types, including greasy, dry, curly, African American, dread, and multiracial hair. It's also safe for use on color-treated hair, making it an ideal choice for those who love to experiment with their loc color while maintaining its health.
The true magic of this shampoo lies in the healthy, shiny hair it promotes. By rejuvenating your hair and ridding it of the accumulation from styling products, chlorine, and environmental factors, it revives your locks to their true radiance. With this loc shampoo, you can get back the softness and shine in no time.
What You Should Know
When it comes to managing your dreadlocks (loc) with proper & gentle care, ingredients play one of the paramount roles in keeping them looking healthy and shiny. Irritants like sulfates, parabens, and synthetic colors can strip your locs from their natural oils that are essential for the growth of your hair and scalp.
Nothing But Tea Tree Oil Clarifying Shampoo is crafted with a commitment to honest care for natural (find the best natural shampoo for men here!) hair. Its residue-free shampoo does not contain any synthetic chemicals, sulfates, parabens, or DEA that can contribute to dryness and hair damage in the long run. Instead, it's filled with all-natural & pure ingredients.
Its lightweight formula is blended with coconut oil, tea tree oil, and other naturally derived elements to ensure that your dreadlocks receive the gentle yet effective cleansing they deserve. Like the knotty boy dreadlock shampoo bar and Jamaican mango and lime tingle shampoo, its is also offers an amazing smell.
This tea tree oil residue-free shampoo has an aromatherapy-fragrance ingredient that offers a citrus fruit scent that will not only leave your hair feeling soft, refreshed, and revitalized but also awaken your senses.
So if you truly want to care for your loc with the utmost dedication to quality and authenticity, Nothing But Tea Tree Oil Clarifying Shampoo is like a refreshing breeze for your locks that make them better and shiny.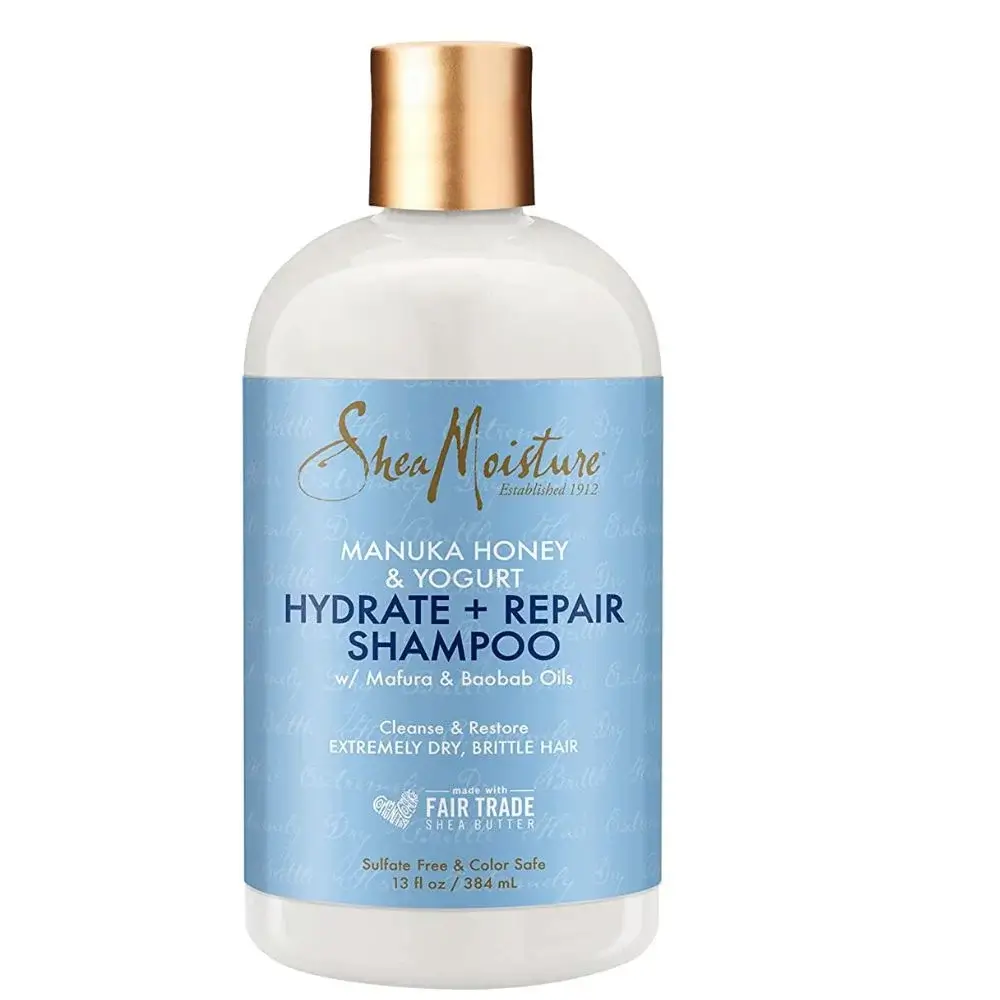 Best Shampoo For Dry and Damaged Hair
Check Price on Amazon
Why GG Loves It
Are you looking for an ultra-hydrating shampoo that smooths rough, dry cuticles, fights split ends, and restores vitality to dull, lackluster hair? Want something that hydrates and repairs your damaged and dry dreadlocks? If so, then SheaMoisture Shampoo is the perfect option for you to go with and give it a try!
This shampoo by SheaMoisture is formulated with no harsh chemicals like sulfate, paraben, or others that can ruin the health and beauty of your dreadlocks. SheaMoisture Shampoo is designed as a powerful yet gentle solution for damaged hair, making it an excellent choice for those with dry and brittle dreadlocks.
Its sulfate-free formula ensures a mild cleanse that doesn't strip your hair of its natural oils, which are crucial for maintaining the health of your locs. Enriched with restorative ingredients, this shampoo is a true hydrating powerhouse that helps to strengthen and protect your hair so that it looks and feels healthier.
By promoting hydration and nourishment, it revives lackluster hair and brings back its natural shiny state. To use this, simply apply this moisturizing shampoo to wet hair and gently massage it into a luxurious lather.
The rich formula penetrates deeply, ensuring thorough cleansing and conditioning. Rinse it off with warm water and follow up with a conditioner to maximize the advantages. With regular use of SheaMoisture Shampoo, you'll see your dreadlocks become more manageable, stronger, and shinier than ever before.
What You Should Know
This hydrating shampoo by SheaMoisture is enriched with powerful natural ingredients that will take your dreadlock maintenance game to the next level. It is made with Manuka Honey, Yogurt Extract, Mafura Oil, and organic shea butter that will nourish, hydrate, and rejuvenate your beautiful dreadlocks from root to tip.
Manuka Honey is known for its moisturizing and healing properties, while Yogurt Extract adds a dose of protein and probiotics that promote healthy hair growth. In contrast, Mafura Oil, derived from the Mafura tree, is rich in essential fatty acids that provide deep hydration and protection against ecological stressors.
Organic Shea Butter, a beloved ingredient in natural haircare, seals in moisture and boosts your hair's natural shine. All these powerful organic ingredients work together to create a shampoo that not only cleanses but also provides intensive care for your dreads so you can walk and move with confidence.
Whether your hair is suffering from over-styling, exposure to harsh elements, or simply the wear and tear of everyday life, SheaMoisture Shampoo offers a solution that restores and revitalizes. Plus, this dreadlock shampoo also contains coconut oil that further strengthens the hair, giving you a healthier loc in no time.
Here are Some FAQs to Help Guide you on Your Way!
Whether you are a man or woman, loc (aka dreads) is an iconic style that can make a bold statement. This is the only hairstyle that can be used to express your creativity & style, as well as a connection to wisdom.
And using the right loc shampoo can not only maintain your locs' appearance but also nurture them from within. But what exactly is it? What is the recommended frequency for shampooing locs? However, without understanding the basics, you might find yourself with unmanageable hair that's either too dry or too oily.
To make sure you're taking the best approach for your beautiful locs, here are some of the most frequently asked questions about loc shampoos that will answer all your lingering questions about these hair products:
What is loc shampoo, and how is it different from regular shampoo?
Loc shampoo is specifically designed for people with locs (short for dreadlocks) to provide a deep cleanse that regular shampoos often lack. This type of unique shampoo is crafted with powerful organic ingredients that strip away impurities and residue while maintaining the natural oils your scalp and hair require.
Unlike regular shampoos, it does not contain harmful sulfates or detergents that strip away the natural oils and leave you're loc'd dry and brittle. Here are some of the most common benefits of using a loc shampoo:
1. It helps remove product buildup and residue left from styling products.
2. It gently exfoliates the scalp, which can help with dry, itchy skin.
3. It helps reduce frizz and flyways that are associated with locs.
4. Dreadlock shampoos can also add shine and softness to your hair without leaving a greasy feeling.
5. It provides hydration and restores moisture to your hair.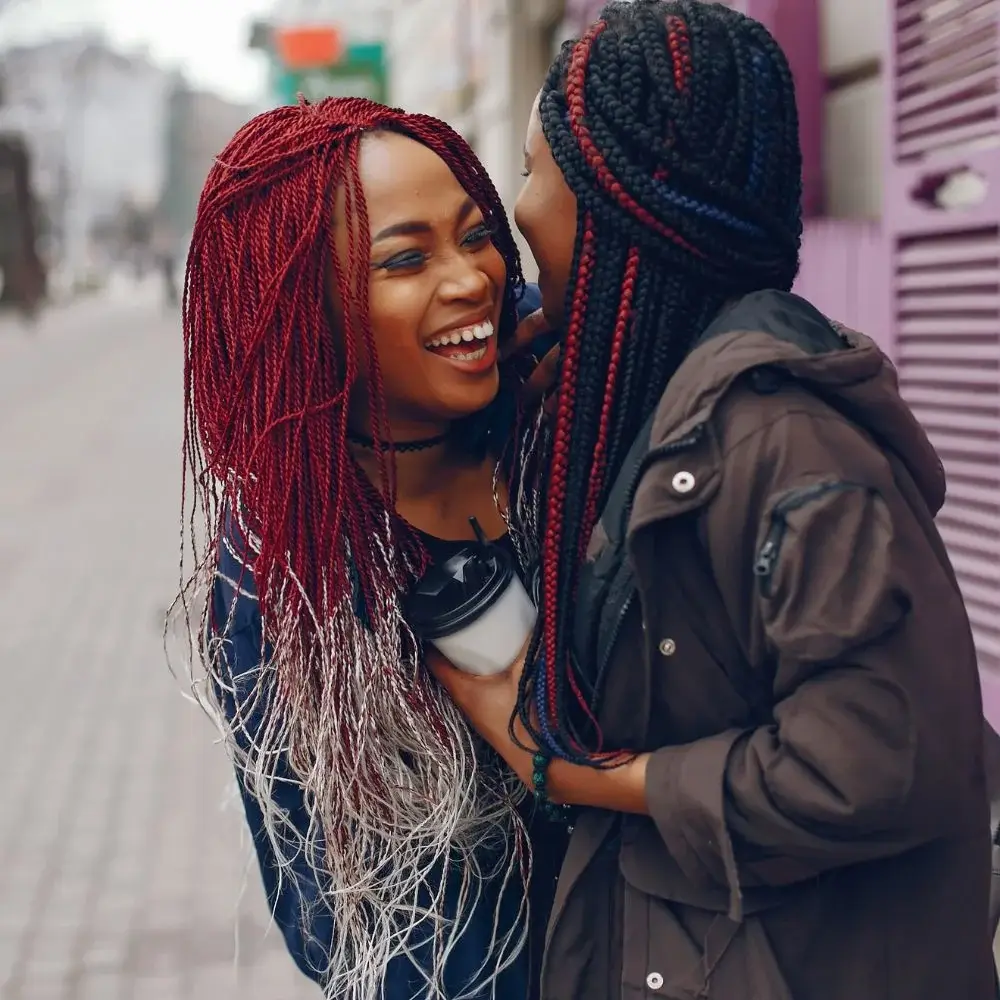 How often should I shampoo my locs?
Shampooing your dreadlocks is an important part in order to keep them healthy and looking their best. Generally, it's recommended that you shampoo your dreads every two to three weeks. This will help remove dust, dirt, product buildup, and oils that can accumulate over time and can cause scalp irritation.
When shampooing your dreads, always use a mild, residue-free shampoo made for dreadlocks. This will help keep your hair clean without weighing them down with excess product or stripping away natural oils.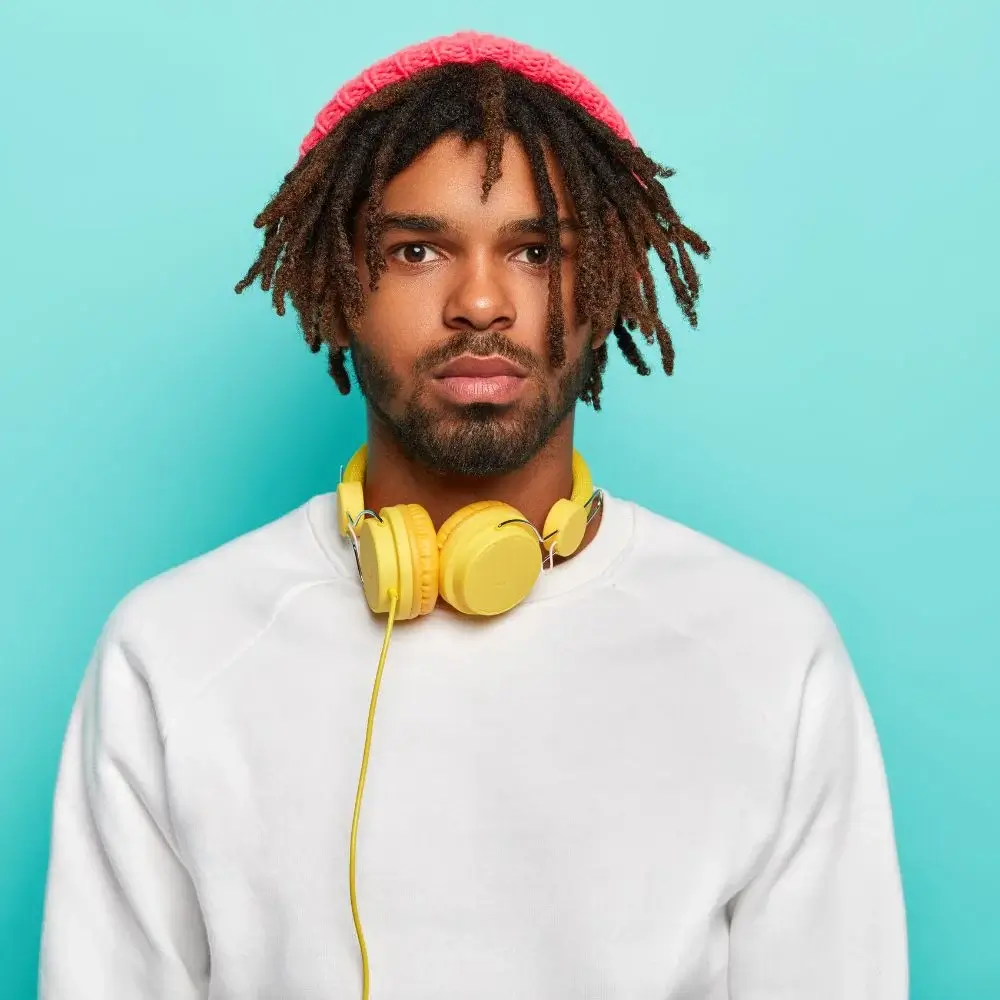 Can a loc shampoo help with maintaining clean and odor-free locs?
Absolutely! Traditional shampoo can leave behind residue that can build up over time and cause your locs to stink. Best shampoos for dreadlocks, on the other hand, don't have any of those ingredients in them.
Instead, they contain natural ingredients that are gentle on the scalp while still effectively removing dirt and debris from the hair itself. They also help keep your locs moisturized and strong so they maintain their shape and texture. Plus, they may help reduce the amount of buildup in your locs that can lead to odors.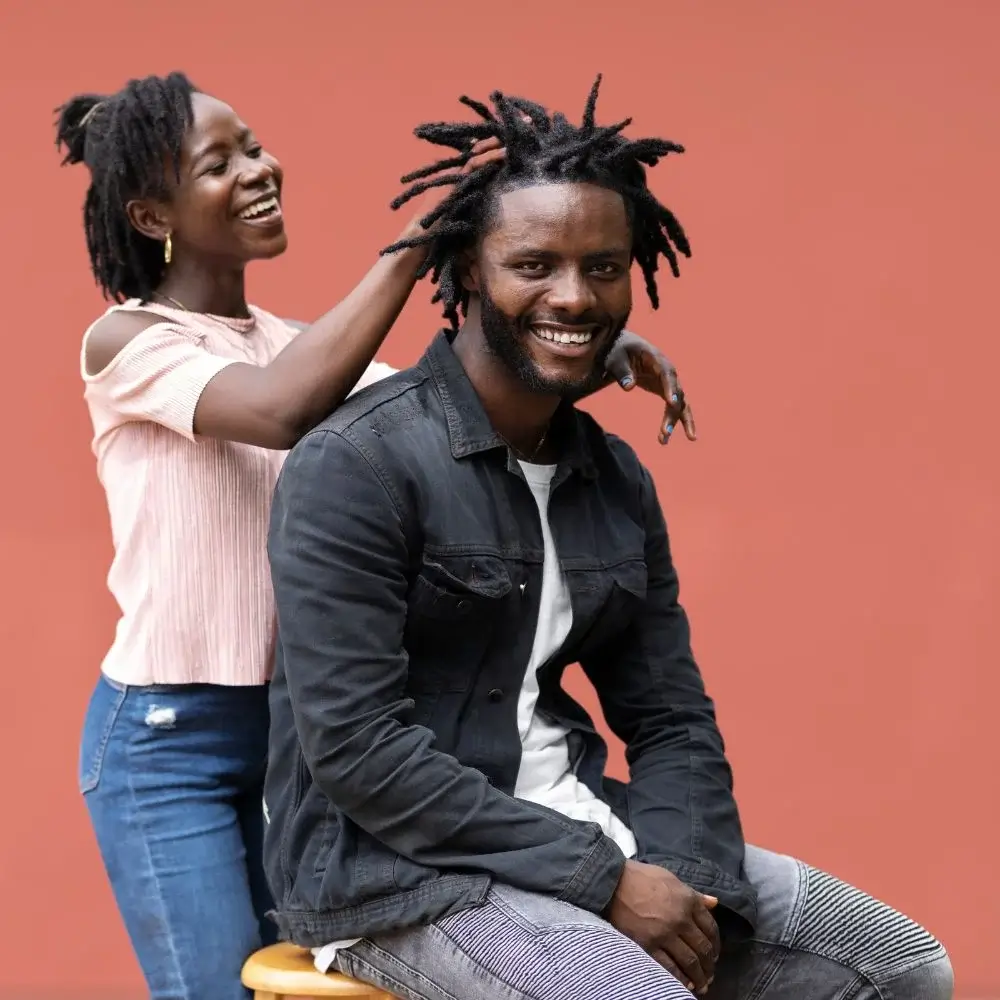 Will using a loc shampoo help to prevent residue buildup in my locs?
Yes! Using a loc shampoo can help to prevent residue buildup in your precious locs. Shampooing with a natural, pH-balanced product will ensure that your scalp and hair remain healthy and free of any buildup.
Additionally, using shampoos specifically formulated for locs can help you keep your head clean without stripping it of essential oils and moisture. When looking for the best shampoo for your locs, be sure to read the ingredients list and pay attention to any oils, herbal extracts, vitamins, or other natural additives.
These can help to ensure that your scalp is properly nourished while also helping to keep residue away from your locks. Dreadlocks shampoo also helps to promote hair growth and keep your tresses healthy.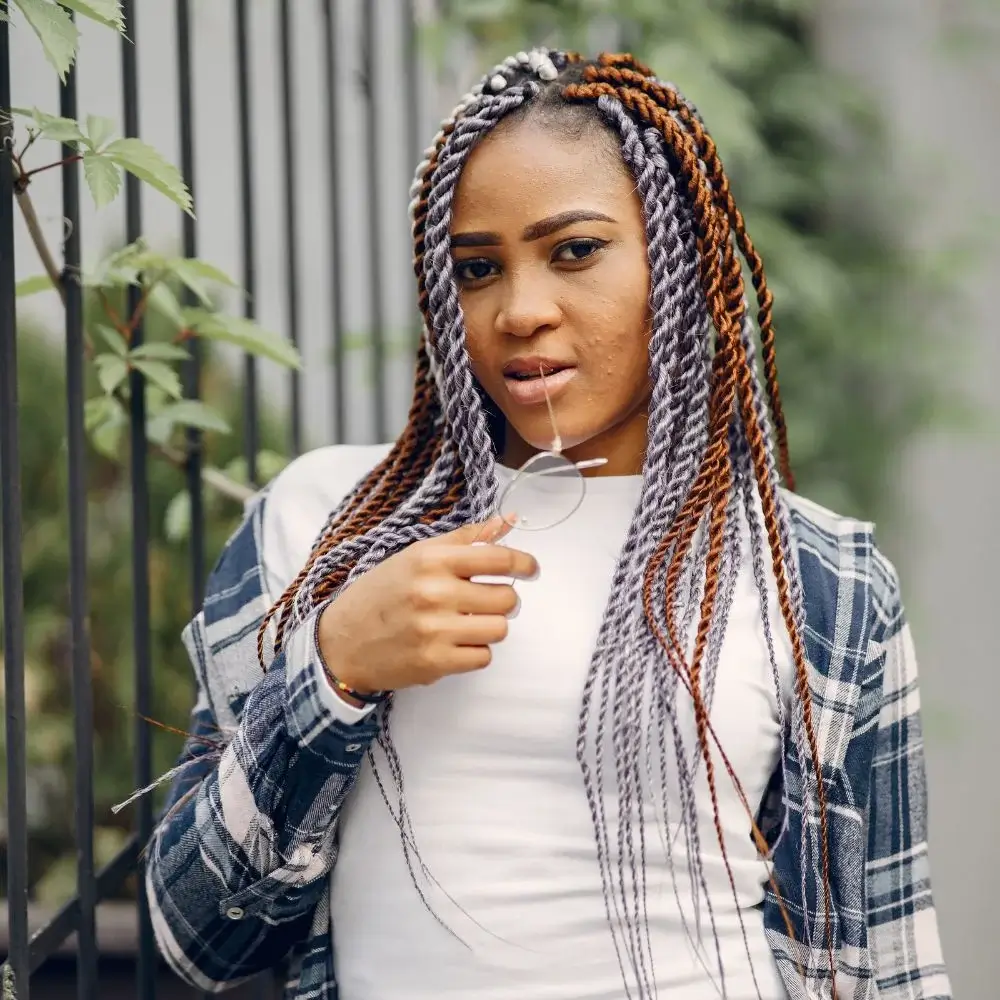 What should I look for in a loc shampoo?
When looking for one of the best shampoos for dreadlocks, there are a few key ingredients that should be your top priority. Here are the main ingredients to look out for when choosing a shampoo for dreadlocks:
1. Natural oils: Coconut oil, argan oil, avocado oil, jojoba oil, sweet almond oil, castor oil, or olive oil can help keep locs moisturized and nourished without weighing them down or causing them to become greasy.
2. Nourishing ingredients: Ingredients like shea butter, aloe vera, and honey can help replenish your locs with much-needed moisture. They are perfect for the dry scalp!
3. Gentle cleansers: Look for natural plant-based ingredients such as saponified oils to keep your dreadlocks clean without stripping them of their natural oils.
4. pH balanced: A shampoo that is specifically formulated for dreadlocks should be designed with a pH balance that helps keep the scalp healthy and keeps locs from becoming dry, brittle, and tangled.
5. Sulfate-free: Avoid sulfates as they can strip away the natural oils of your dreadlocks, making them prone to breakage and frizz.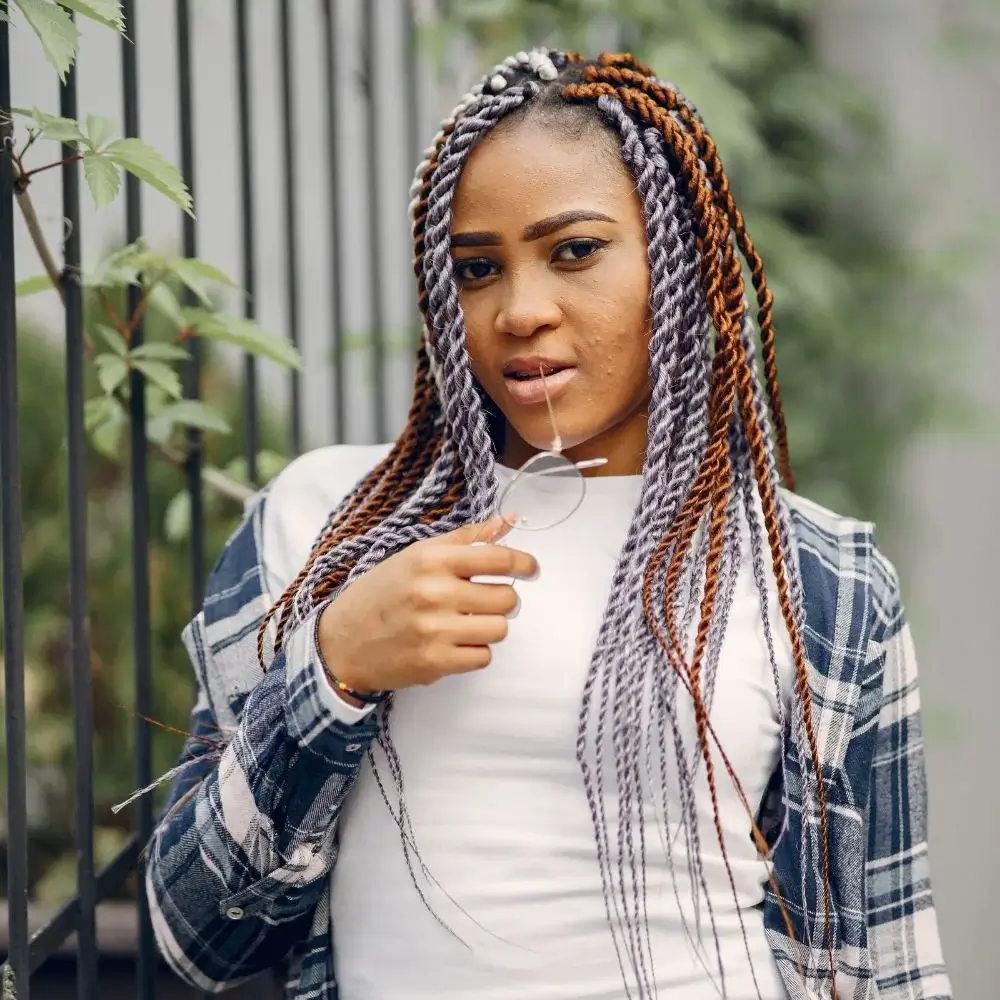 Top 4 Best Loc Shampoos:
Hairs are more than just a mere strand of fiber; they are a canvas for self-expression and a reflection of individuality. However, when it comes to unique and culturally significant hairstyles, loc (dreadlocks) is far from being just an old-fashioned trend; its influence can be seen in the fashion, music, and movie industry.
With its intricate details and bold statement-making capabilities, it is no wonder why dreadlocks have become such a popular & trendy style. The top 4 best loc shampoos that we have listed above are not just formulated for cleansing and maintenance but also for nourishing and preserving the vitality of your dreads.
They are crafted with a blend of natural ingredients that will lovingly care for your locs. With the power of these shampoos, you can keep your locs clean and vibrant while also keeping them nourished and healthy.
Whether you're a seasoned dreadlock enthusiast or just beginning to experiment with the many styles and textures of this timeless look, these spectacular shampoos are your partners in maintaining your locs' allure.
So don't want any longer, ladies & gentlemen? Pick any one of these best shampoos for dreadlocks & take the first step towards unlocking a world of vibrant and stunning locs that reflect your unique style and spirit.