Women with red hair, also known as redheads, have a unique and striking look that can be enhanced with the right lipstick. Redheads tend to have fair skin with pink or red undertones, which lends itself to certain shades of lipstick that can help bring out their natural beauty.
But with so many different shades, textures, and finishes available, picking the right lipstick for red hair can be a daunting task because not all lipsticks will work with this unique hair color. Are you looking for the best lipstick for redheads that will flatter your complexion?
Dont worry; we have got you covered. We know that finding the right lipstick for your unique hair color can be tricky, so we compiled this list of the top 3 best lipsticks for redheads.
From classic shades to bold and daring options, these lipsticks will give your look the perfect finishing touch. Plus, they are made with quality ingredients and are chemical-free. Whether you're looking for a subtle hint of color or a bold statement, we've got something for everyone.
Click this link to learn more about our list of the top 3 best lipstick for redheads!
We have searched for the best, so you don't have to live with the rest. In order to serve you to the best of our ability and to keep our blog going, GarnesGuide may collect a share of sales or other compensation from the links on this page if you decide to buy. Each product was independently researched by our editors, and the reviews may have been edited for length and clarity.
How We Choose The Best Lipstick For Redheads:
Redheads are like rare gems - unique and breathtakingly beautiful. By adding a pop of lipstick, you can highlight their natural beauty and make them stand out even more. However, with so many different options available, it can be difficult to determine which one is best for you.
To help you out, we have done a deep dive research and picked the top 3 best lipsticks for redheads that will help you look even more gorgeous. These lipsticks are not only flattering, but they also have long-lasting wearability, so you can feel confident no matter the occasion.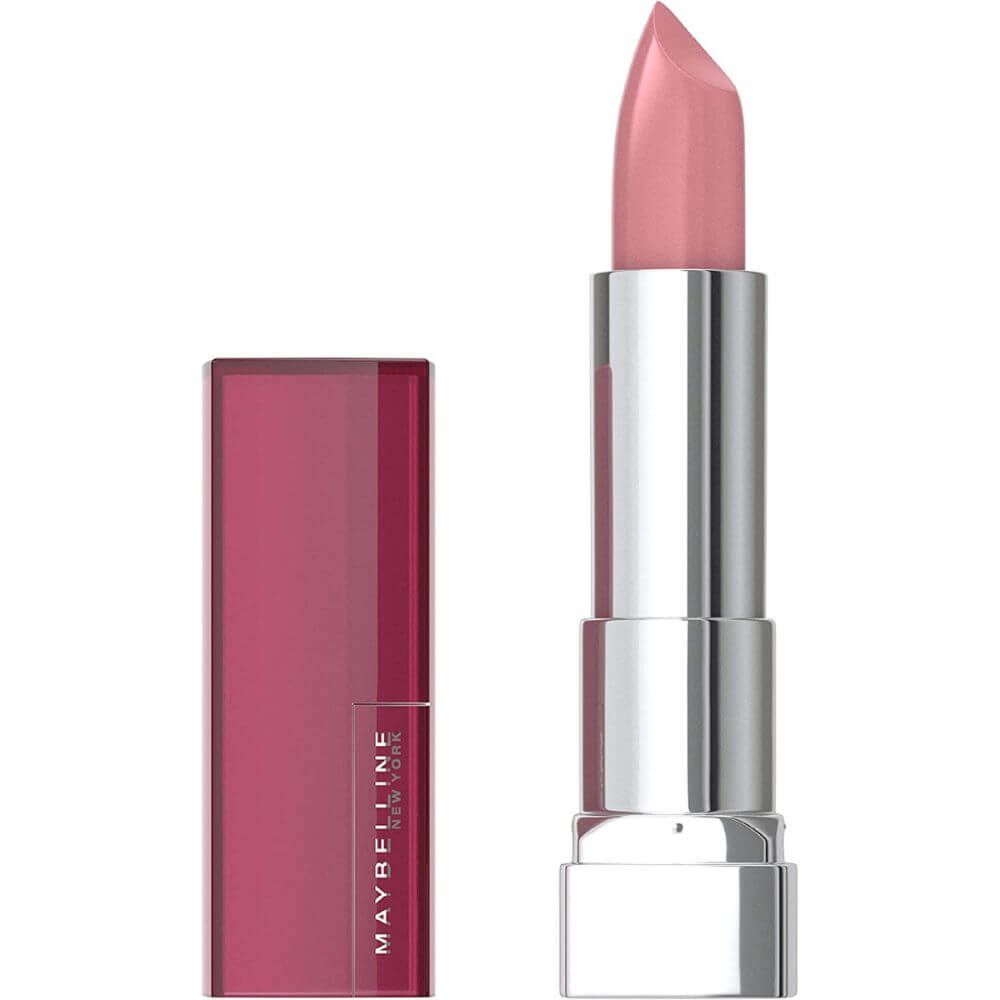 Best Lipstick For Smooth, Supple Lips
Maybelline Color Sensational Lipstick
Check Price on Amazon
Why GG Loves It
Are you looking for the perfect lipstick to complement your beautiful red hair? Look no further than Maybelline Color Sensational Lipstick! This rich, creamy nude pink shade called Born With It is the perfect match for redheads looking for a natural yet polished look.
Not only does this lipstick look great, but it also feels amazing on your lips. Formulated with Shea Butter leaves your lips feeling luscious and hydrated without any feathering or bleeding.
Plus, the highly pigmented color ensures a smooth and supple finish that lasts all day and night. This hydrating lipstick formula will quickly become your go-to for any occasion.
Whether you're running errands or attending a formal event, Maybelline Color Sensational Lipstick has got you covered. So, why not add this amazing nude lipstick to your makeup collection today and let your beautiful red hair shine?
What You Should Know
This pink lipstick is not just any ordinary lipstick. It's a color sensation! Featuring a pure color pigment, this lipstick boasts a wide range of shades that will complement any skin tone.
This all-in-one nude lipstick offers 40 ultra-flattering shades to choose from, including pink, brown, cool rock, red, and plum; you can definitely find the perfect match for your unique look.
And if you're a redhead, you'll love the Maybelline Color Sensational Lipstick. Its warm, rich tones will add the perfect pop of color to your lips, making you look sensational.
This lipstick covers you whether you're looking for a bold lip red shade or a subtle nude hue. So let your red lips do the talking and express your personality with the Maybelline Color Sensational Lipstick.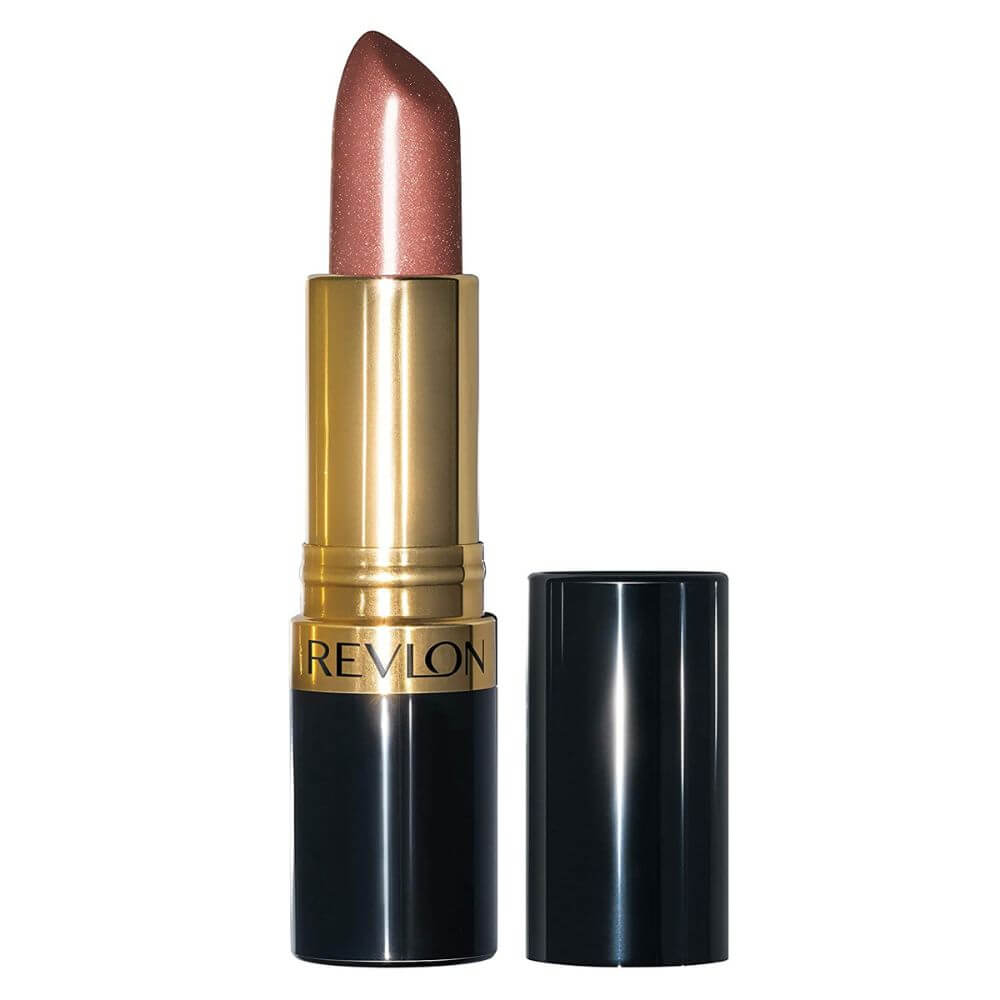 Best Lipstick For a Creamy, Super-Moisturizing, Comfortable Feel
Revlon Super Lustrous Lipstick
Check Price on Amazon
Why GG Loves It
Do you love a bold and vibrant lip color that also feels super comfortable on your lips? If so, then the iconic Revlon Super Lustrous Lipstick is the perfect solution for you to go with!
This cult-classic look lipstick is the perfect combination of high-impact color and a super-moisturizing formula, making it a must-have for any makeup collection.
What sets it apart is its addictively comfortable formula, infused with Vitamin E and avocado oil. This means that not only will you get a rich, vibrant color, but your lips will feel super moisturized and comfortable all day long. No more dry, cracked lips from long-wearing lipstick!
Plus, the microfine pigments used in this lipstick ensure that the shades are high-impact and vibrant without weighing you down. And if you're a redhead, the Super Lustrous Lipstick is the perfect choice for you. It's the best lipstick for achieving a creamy, super-moisturizing, comfortable feel that enhances your natural beauty.
So, whether you're looking to make a bold statement with a bright red lip or just want to add a pop of color to your everyday makeup look, the Revlon Super Lustrous Lipstick is a fantastic choice for any occasion. Try it out and see for yourself why it's been a fan favorite for decades!
What You Should Know
This ideal lipstick is a must-have for all redheads looking for a stunning shade that makes them look amazing! Revlon Super Lustrous Lipstick is both creamy and super-moisturizing, providing a pop of color that lasts all day. With over 130 shades to choose from, you're sure to find the perfect color for your warm tones, from natural lip color to bold lips.
The Super Lustrous range offers a variety of finishes, including classic cream or pearl, luscious blue mattes, and glass shine, allowing you to experiment with different looks.
This popular brand provides a luxurious, high-impact color that feels light and comfortable on the lips, making you feel confident wherever you go. So, if you want lipstick that is easy to wear, provides a stunning finish, and comes in a range of beautiful shades, look no further than Revlon Super Lustrous Lipstick. Try it out today and fall in love with your new go-to lip color!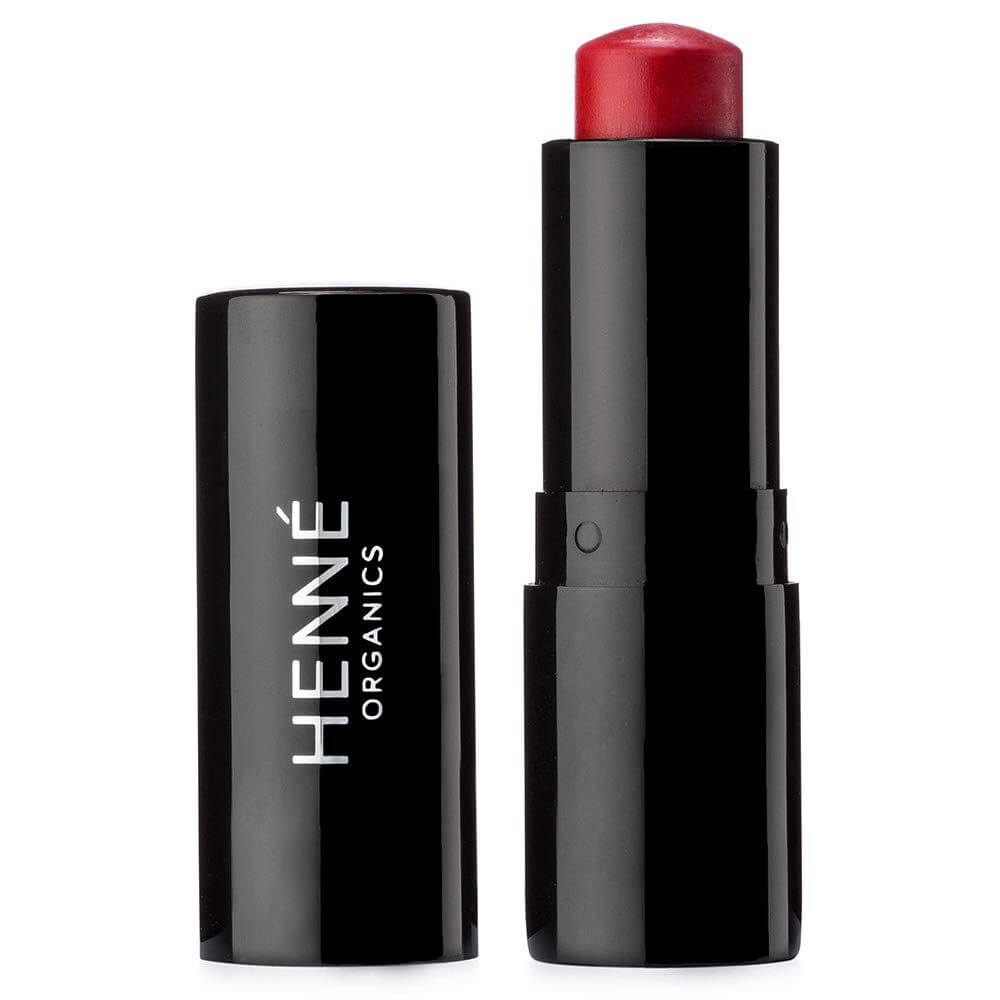 Best Lipstick For a Beautiful Natural Look
Henné Organics Luxury Lip Tint
Check Price on Amazon
Why GG Loves It
Do you struggle to find the perfect lipstick that not only gives you a beautiful natural look but also moisturizes your lips? If so, then look no further than Henné Organics Luxury Lip Tint!
This product has everything you need to achieve a stunning yet subtle look with ease. One of the standout features of Henné Organics Luxury Lip Tint is its perfect sheer color, which provides a buildable strength to suit any occasion. If you're a redhead looking for the best lipstick to complement your complexion, this lip tint is a great option.
While bold red lipstick may be tempting, the natural shade of Henné Organics' lip tint can enhance your natural beauty without overpowering it. In addition to its beautiful color, this lip tint is formulated with only the highest quality organic ingredients.
The combination of coconut oil, castor seed oil, jojoba oil, avocado oil, beeswax, candelilla wax, and Vitamin E oil ensures that your lips are moisturized and kept soft and smooth. Henné Organics is a timeless and classy lipstick that glides on easily and is perfect for everyday wear.
If you're looking to switch from more popular brands, this is a great choice. And for a fun trick, try layering it with your favorite bold lipstick to create a unique and personalized look.
What You Should Know
This moisturizing lipstick is a must-have accessory for redheads looking to enhance their natural beauty. Henné Organics Luxury Lip Tint is ethically made in the USA and crafted with love by the close-knit team at their HQ in Wilmington, North Carolina.
Plus, it is cruelty-free and doesn't contain any animal-derived ingredients, which makes it all the more appealing. The vivid, passionate red gives your lips a striking yet natural pop of color.
You can apply one layer for a sheer tint of color or additional layers for an opaque look - whichever you prefer to suit your style. If you want something that lasts longer with a bolder look, you can mix and match it with the Luxury Lip Balm or any other lip products!
Here are Some FAQs to Help Guide you on Your Way!
Redheads have a unique hair color that can range from strawberry blonde to deep auburn hair color, and using the right lipstick shades can make their skin tone look even more vibrant.
However, apply too much or use the wrong shade, and you'll end up looking washed out. Here are some FAQs to help guide you on your way so you can make the most of your unique hue!
What is lipstick made of?
Lipstick can be made with different ingredients, but the three most common components are wax, oil, and pigment because of their ability to add color, texture, and longevity.
What does cherry lipstick mean?
Cherry lipstick, a classic hue that never goes out of style, has been around since ancient times. It is seen as a symbol of youthfulness and vibrancy, associated with a person's youth and attractiveness.
Can you use lipstick as blush?
Yes, you can use lipstick as a blush. In fact, it has long been used as a popular alternative to powder blushes because it provides a more intense and lasting color.
How to apply liquid lipstick?
Applying liquid lipstick is not as intimidating as it might seem! Start using a lip liner to define your lips and fill them in with color. Next, apply the liquid lipstick by starting at the center of your upper lip and working to the corners of your mouth. Finally, use a tissue or blotting paper to remove any excess color and seal it with a bit of powder!
Can I wear lipstick after lip fillers?
The straight answer is no because you don't want to risk potentially damaging your lip fillers. Lipstick, particularly long-lasting or matte formulas, can dry and cause the filler to move or migrate when reapplied.
No, lipstick is not edible. Even though many lipsticks are made of ingredients that could be considered safe to eat, such as beeswax or plant oils, the additives used in lipstick production can make it unsafe to ingest.
Top 3 Best Lipsticks For Redheads:
Redheads are one of the most unique and beautiful hair colors, so it's important to find the best lipsticks that will bring out your features. With these top 3 options for best lipsticks for redheads, you can rest assured that your natural beauty will be enhanced in all the right ways.
Whether you are looking for a long-lasting and moisturizing option or something with a bit of sparkle and shine, our top 3 lipsticks for redheads are sure to have you looking your best.
Take your pick and enjoy the confidence boost that comes from finding the perfect lipstick for your unique hair color. And if you find the best one, then click on any link here to purchase it!