Periorbital hyperpigmentation (aka dark circles) is one of the most universal skincare bugbears that can turn even the brightest morning into a perplexing puzzle. While the appearance of dark circles is not necessarily indicative of any underlying medical issues, they can seriously affect one's self-esteem & spirit.
Traditional eye creams are good, but if you're ready to take the battle against those persistent shadows up a notch, then Korean eye creams are the way to go. They can transform your under-eye game from a tired, droopy mess to an awake, refreshed one so you can get on with your day looking and feeling sumptuous.
However, with so many different brands and options available on the market, picking the best eye cream can feel like navigating a labyrinth because not all eye creams can offer the same results. Are you looking for the best Korean eye cream that can help you get rid of those pesky dark circles around your eyes?
Don't worry; we have got you covered! We know that finding the right Korean eye cream that will address your specific concerns and deliver the promised results can be a daunting task; that's why, to help you out, we have compiled this list of the top four best Korean eye creams for dark circles, puffiness, and fine lines.
All these Korean eye creams are filled with super powerful natural ingredients that will work tirelessly to rejuvenate your under-eye area and restore its youthful radiance. Whether you are a man or woman, the battle against dark circles knows no boundaries, and these Korean eye creams are here to cater to all.
Keep reading to learn more about our list of the top 4 best Korean eye creams for dark circles!
We have searched for the best, so you don't have to live with the rest. In order to serve you to the best of our ability and to keep our blog going, GarnesGuide may collect a share of sales or other compensation from the links on this page if you decide to buy. Each product was independently researched by our editors, and the reviews may have been edited for length and clarity.
How We Chose the Best Korean Eye Cream For Dark Circles:
K-beauty eye creams are an absolute game-changer in the realm of skincare. They're not just your run-of-the-mill eye creams; they're like a miracle worker that can help you minimize the appearance of dark circles and puffiness under your eyes so you can face the world with a more refreshed, energized, & poised look.
Unfortunately, it's not as easy as you think to find the best K-beauty eye cream amidst the sea of options. Some can be too rich or greasy, while others might promise the moon and stars but deliver less-than-stellar results. So, how do you find the one that will sparkle up your eyes & restore your youthful radiance?
To help you in this glorious quest for the ultimate under-eye elixir, we have done a deep dive research and picked the top four best Korean eye creams for dark circles to help you achieve a dazzling under-eye glow.
Whether you are looking for a brightening cream that will deliver a refreshing burst of hydration, an anti-aging option that will help reduce the advent of aging signs, or simply an all-purpose cream to instantly enhance your under-eye area's natural tone & texture, you can trust our top picks to meet your every need.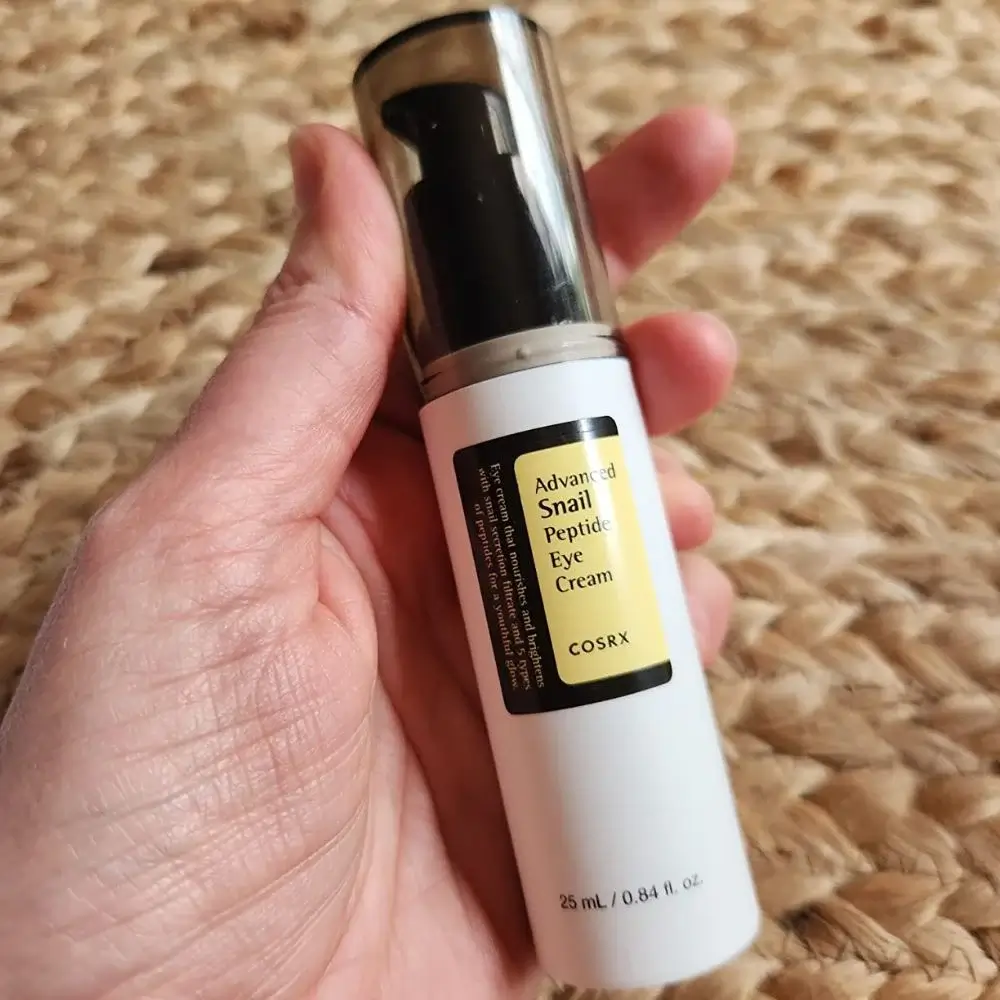 Best Korean Eye Cream For Fine Lines and Dark Circles
COSRX Advanced Snail Peptide Eye Cream
Check Price on Amazon
Why GG Loves It
For those who want to achieve a youthful and healthy-looking complexion that speaks volumes without uttering a word, the COSRX Advanced Snail Peptide Eye Cream is a godsend. It's not just an eye cream; it's an excellent treatment for tired eyes, a superhero for fine lines, and a guardian against vicious dark circles.
This brightening & tightening eye cream feels just like a lotion due to its lightweight texture. It's like a secret recipe for rejuvenated eyes and radiant skin. It can easily diminish the appearance of dark circles & puffiness, reduce fine lines around the eyes, and moisturize the skin at the same time to create a smooth finish.
This product is also great to apply on your smile lines, forehead, and neck- wherever you want a firmer complexion! It is made with skin-friendly ingredients that are gentle enough to be used on sensitive skin types. Plus, it is formulated without any animal by-products and free of parabens, sulfates, and phthalates.
It is also hypoallergenic, so you don't have to worry about skin irritation or redness. If you want to treat your eyes to something special, then the COSRX Advanced Snail Peptide Eye Cream is the perfect choice for you! Its cruelty-free, lightweight, and hydrating formula is sure to make your eyes look & feel refreshed.
What You Should Know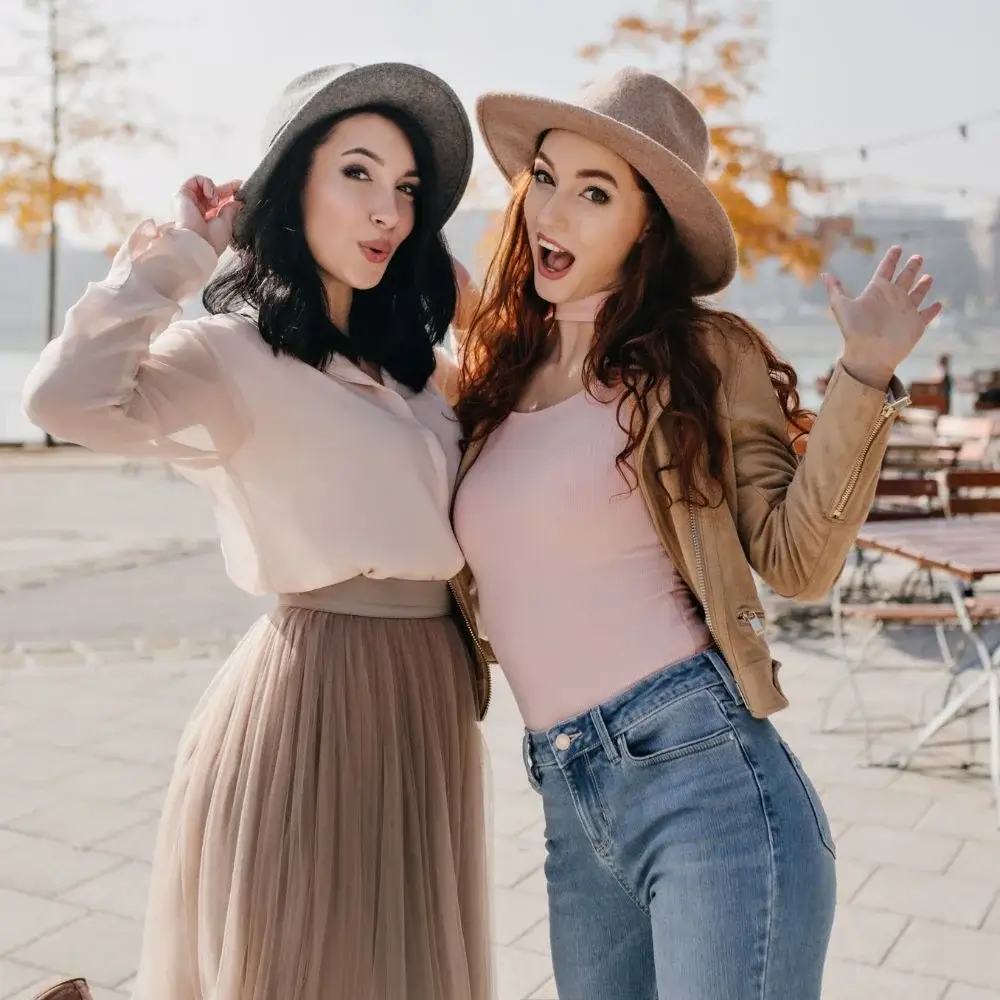 COSRX Advanced Snail Eye Cream is formulated with a powerhouse of potent natural ingredients that will help nourish and illuminate the delicate eye area so you can start looking forward to brighter days ahead.
The eye cream is based on 73.7% Snail Mucin (Snail Secretion Filtrate), which aids in skin regeneration and recovery from damage caused by environmental factors such as UV rays and stress. This cream includes five Peptides, Complex and Adenosine, that help firm up sagging skin and reduce fine lines and wrinkles.
It also contains 2% Niacinamide to enhance the skin's natural radiance and even out the complexion. This Korean eye cream comes with an Airless Pump that ensures every precious drop is dispensed with care, maintaining the cream's potency and freshness. Plus, it is suitable for all skin types, including dry or oily.
So what are you waiting for, chic ladies? Pick this advanced Korean eye cream by COSRX today and give your eyes the pampering they deserve without worrying about any kind of icky side effects or breakouts.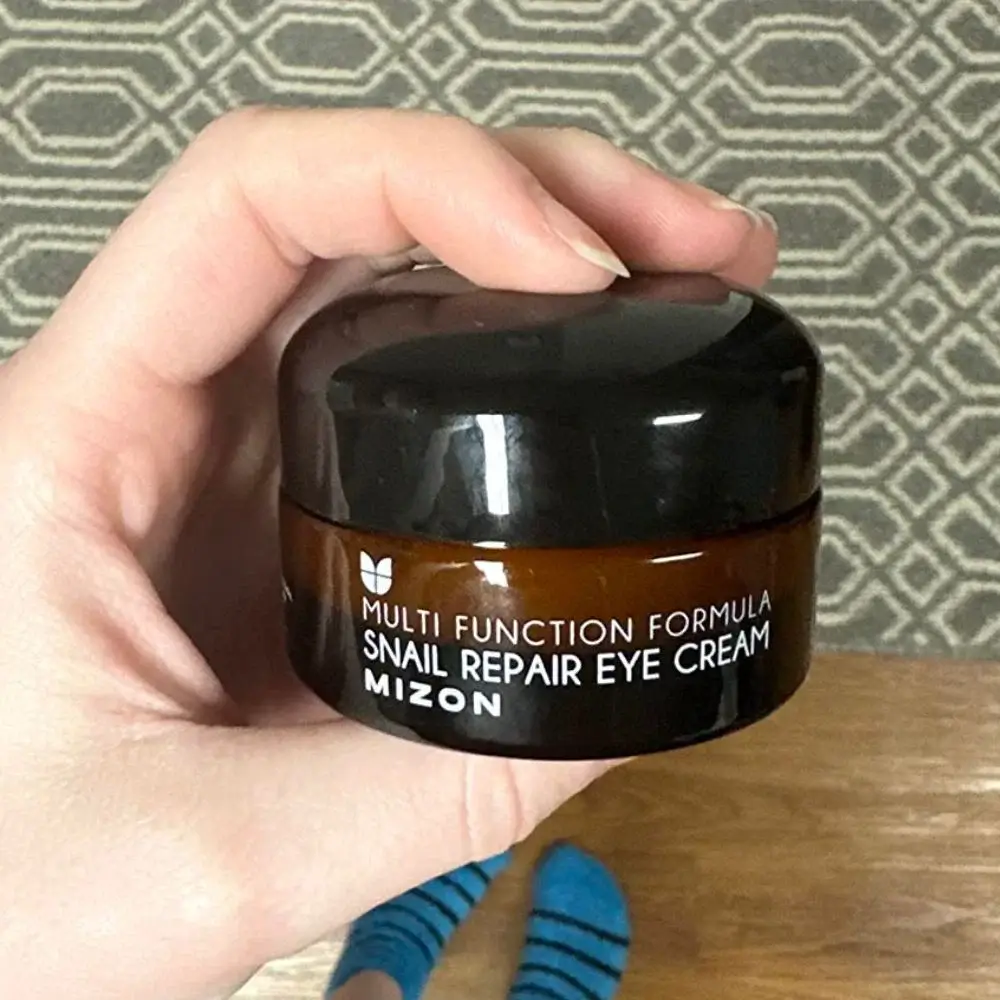 Best Korean Eye Cream For Wrinkles, Fine Lines, Aging, and Dark Circle
MIZON Snail Line Snail Repair Eye Cream
Check Price on Amazon
Why GG Loves It
MIZON is a well-known Korean Brand that holds a remarkable place in the hearts of skincare enthusiasts. They have a knack for not only crafting effective skincare products but also embracing the magnificence of diversity, and this snail eye cream is a testament to their dedication to creating results-driven products.
This powerful yet affordable Korean eye cream is formulated with 80% snail mucin (48,000 ppm), an ingredient that has amazing regenerative properties. This powerful ingredient effectively combats the visible signs of aging, including wrinkles and fine lines, while delivering optimal hydration to your skin.
It also contains adenosine, which improves skin elasticity, and brightening ingredients that reduce dark circles around your eyes. For those with dark circles, this Korean eye cream is like a real-life miracle worker! It not only hydrates and nourishes the skin but also helps to reduce puffiness around the under-eye area.
As with all MIZON products, this snail eye cream is cruelty-free and does not contain parabens or sulfates. So, if you want to supercharge your eye care routine and get rid of those pesky dark circles, this Korean eye cream is an absolute must-have. Plus, it comes at a great price point, and a little goes a long way!
What You Should Know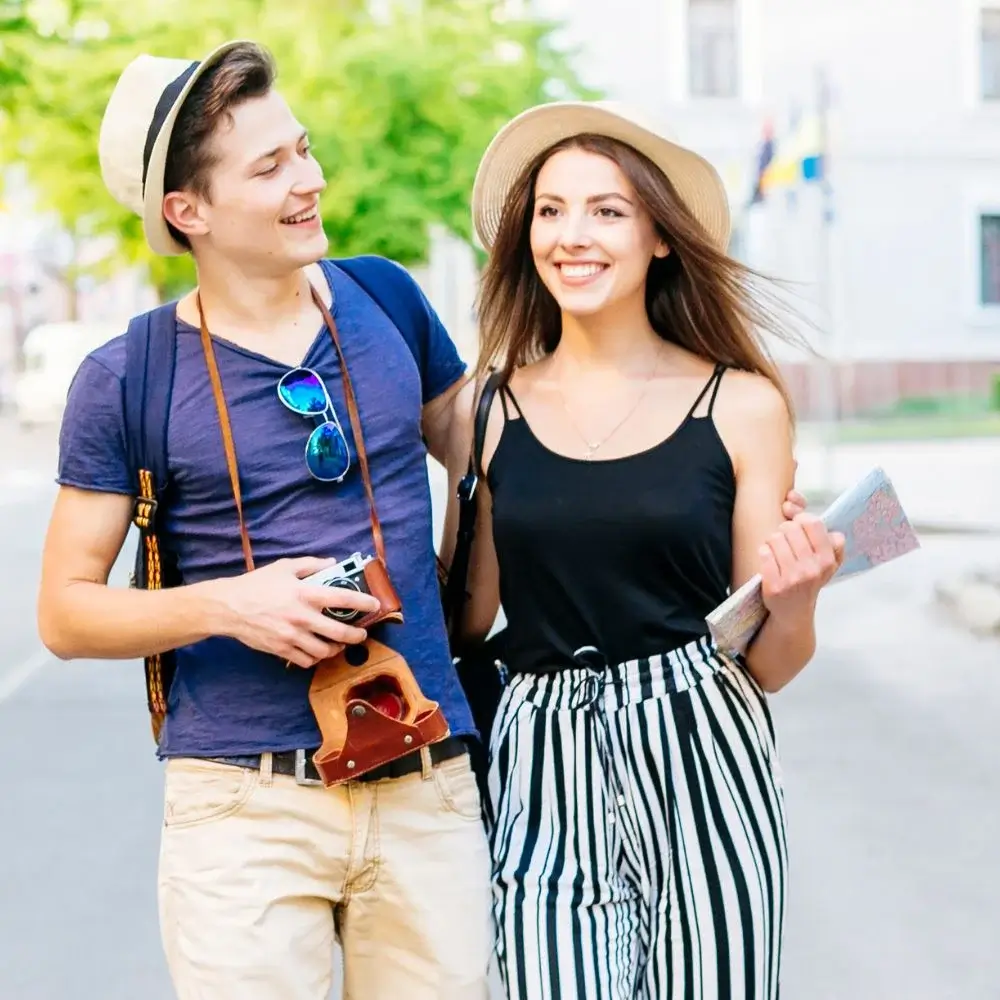 This rejuvenating Korean eye cream is a complete treatment for firming, brightening, lifting, hydrating, and tightening the delicate skin around your eyes. It is designed for both men and women, so anyone looking to reduce dark circles or under-eye puffiness can take advantage of this powerful product without any worry.
The aspect that makes it one of the best Korean eye creams for treating dark circles is its unique active ingredient, Myristic Acid, which helps the skin stay youthful and energized. It also has other ingredients like Niacinamide, Meadowfoam Seed Oil, and Squalane to help restore skin texture and reduce wrinkles.
Plus, it is perfect for every skin type, such as dry, acne, oily, combination, or even delicate and sensitive skin, so you can be sure that this eye cream won't cause any irritation. It is also free from fragrance, which means it won't give you a headache or leave any kind of residue that will make your skin feel dry and tight.
In simple words, if you are the kind of person who values nothing but effective skincare, MIZON Snail Line Snail Repair Eye Cream is your go-to solution. With this affordable eye cream, brightening dark circles, achieving a youthful appearance, and dealing with general eye area problems become easy & stress-free.
Best Korean Eye Cream For Dark Circles, Puffiness & Under Eye Bags
BENTON Fermentation Eye Cream
Check Price on Amazon
Why GG Loves It
Dark circles can be caused by multiple factors, but the most common ones are dehydration, skin sagging, & barrier breakdown due to the thin skin, which causes the underlying blood vessels to be visible. If you're looking for a solution to combat dark circles, then look no further than BENTON Fermentation Eye Cream!
This Korean eye cream is blended with gentle, natural ingredients that work together to help reduce the appearance of dark circles & under-eye bags to give you a more youthful appearance. It's also formulated with Lactobacillus/Collagen Ferment Filtrate to strengthen the skin's cell barrier and keep skin hydrated.
This fermentation eye cream is specifically designed to promote skin regeneration by delivering a potent blend of powerful nutrients deep into the skin. The advanced formula features a harmonious combination of 6 types of peptides that work synergistically to enhance skin elasticity, making it feel supple and firm.
Plus, the inclusion of Ceramide NP, a highly moisturizing ingredient, helps to improve skin texture & restore its natural barrier function. To further support skin health, it is enriched with Adenosine, a powerful anti-wrinkle functional ingredient known for its ability to reduce the appearance of fine lines and wrinkles.
To put it simply, if you want to energize your skin barrier, smooth fine lines, improve uneven skin tone and texture, and reduce the appearance of dark circles, then this Korean eye cream is your absolute best bet!
What You Should Know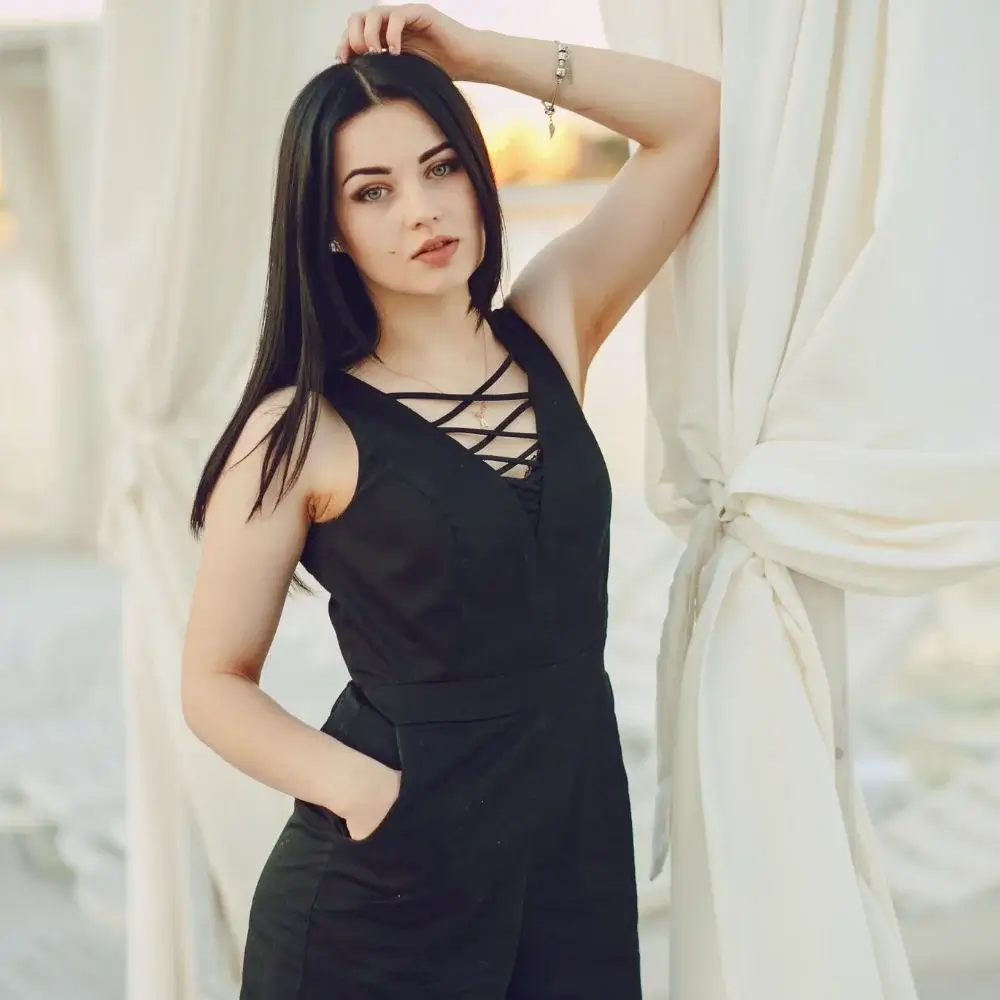 In a world where quick fixes are often prioritized, BENTON Fermentation Eye Cream takes a refreshing approach by targeting the very origins of under-eye concerns. With a fusion of nature and science, this Korean eye cream emerges as a compelling solution for those seeking to transform their under-eye skin.
What truly sets BENTON Fermentation Eye Cream apart is its exceptional versatility. Unlike many eye creams that cater exclusively to the delicate under-eye area, this cream's lightweight and non-greasy texture makes it suitable for application all over the face, including the cheeks, forehead, and chin.
Its quick absorption, along with a smooth and matte finish, ensures that it can seamlessly integrate into your daily skincare and makeup routine. You can bid farewell to worries about breakouts, as it is only made to nurture and nourish your skin without clogging pores, leaving you with a healthy and radiant complexion.
Its non-sticky & hypoallergenic formula is also free from silicon oils/paraben, artificial fragrance coloring, PEG, and, most importantly, animal-derived ingredients, so if you have sensitive skin or if you are someone who prioritizes clean and ethical skincare, BENTON Fermentation Cream aligns perfectly with your values.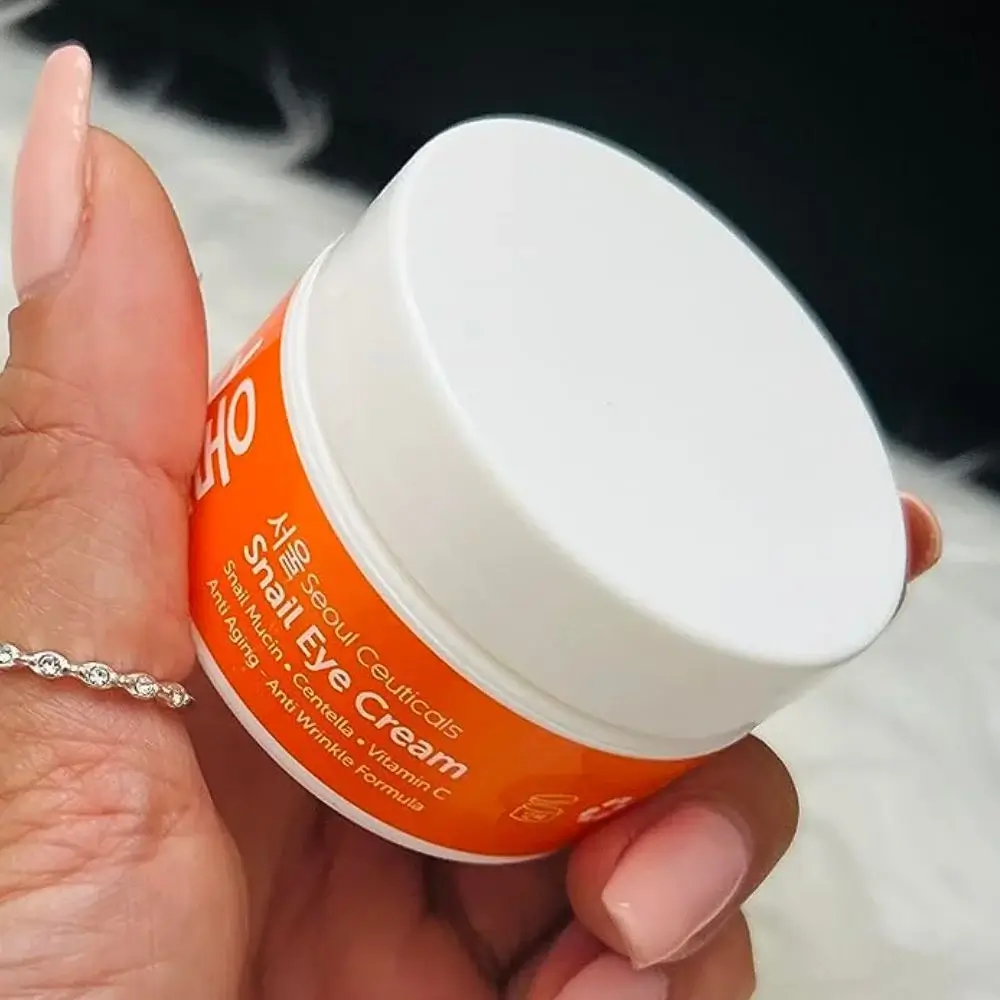 Best Korean Eye Cream For Brighter, Healthier, and More Youthful Skin
SeoulCeuticals Korean Skin Care Snail Eye Cream
Check Price on Amazon
Why GG Loves It
Do you need an all-in-one dark circle eye cream that provides tons of anti-aging benefits? Looking for a multi-tasking Korean product to boost your skin's natural barrier, reduce puffiness, and combat dark circles? If that's what you're after, then the SeoulCeuticals Korean Snail Eye Cream is the best solution!
This all-in-one eye cream not only brightens and hydrates your under-eye area but also helps to reduce crow's feet, fine lines, and wrinkles. Compared to other Korean eye creams for dark circles or anti-aging, this product is far more potent and effective as it contains the highest concentration of snail mucin filtrate!
The 97.5% concentration of snail mucin filtrate plus organic centella asiatica extract and Vitamin C helps to promote collagen production, nourish the delicate skin around your eyes, boost your skin's natural defense against ecological stressors, and reduce dark circles more quickly so you can see the results within days.
This moisturizing eye cream also contains other important ingredients that will keep the skin healthy, shiny, and more youthful. So, if you want a premium quality Korean eye cream that not only turns back the hand of time but also delivers a plethora of other skin-enhancing benefits, then this one is definitely worth a try!
What You Should Know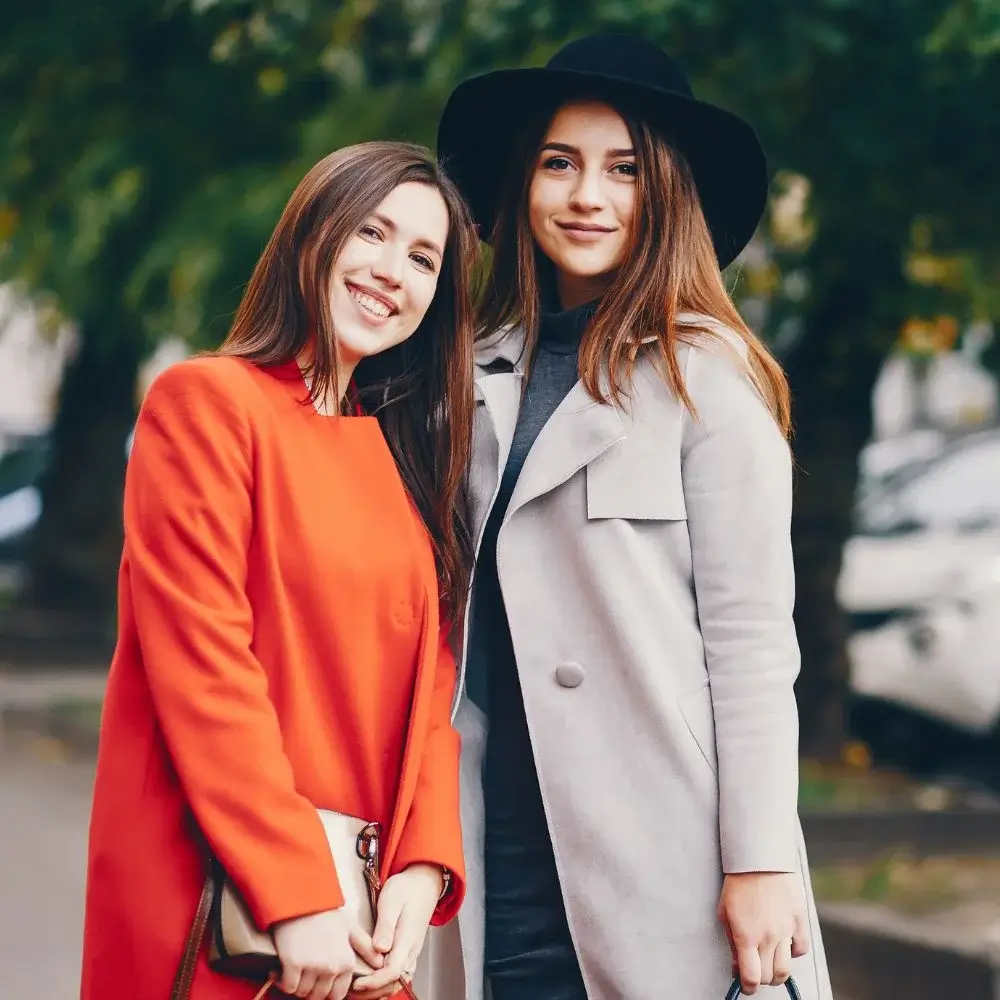 This 98% natural and 40% organic snail eye cream by SeoulCeuticals is not an ordinary eye cream; it's a comprehensive eye treatment for those who want to reverse signs of aging and reduce dark circles without sacrificing their ethical standards, as this eye cream is harvested using ethical and cruelty-free methods.
This concentrated eye cream can be used not just under the eyes but on the entire face. It also contains naturally derived hyaluronic acid, aloe vera, coconut oil, rosehip seed oil, vitamin E, witch hazel, and jojoba oil, making a super-charged fusion of age-fighting ingredients that will nourish, hydrate, and brighten skin.
The plant-based hyaluronic acid provides intense hydration to the dry skin, while the aloe vera and coconut oil aid in healing and moisture retention and provide antioxidants. The rosehip seed oil helps to reduce inflammation, and the vitamin E and grapeseed oil help to prevent damage caused by free radicals.
Like AHC Ten Revolution Real Eye Cream, Pyunkang Yul Black Tea Time Reverse Eye Cream, or Aesthetic Hydration Cosmetics Real Eye Cream, Seoul Ceuticals all in one, snail moisturizing cream is also suitable for all skin types, including oily, dry, and sensitive skin, so you can count on it to be gentle, and non-irritating.
Overall, it is one of the best Korean eye creams for dark circles that you should consider incorporating into your skincare routine. With this cream, you'll begin to see more glowing, healthier, and more youthful skin.
Here are Some FAQs to Help Guide you on Your Way!
When it comes to keeping your precious eyes looking and feeling their best, a good quality eye cream can make all the difference, eye creams are specifically designed to deliver targeted hydration and nourishment directly to the delicate skin around your eyes, reducing puffiness and dark circles while preventing wrinkles.
But what are Korean eye creams? Is this cream gender-specific? How do its effects differ from other eye creams out there? Sadly, without having the right information, you'll find yourself lost in a sea of confusion.
To aid you on your journey to well-informed skincare choices, here are some of the most frequently asked questions (FAQs) about Korean eye creams that will clear the mist and provide you with a guiding light:
What is Korean eye cream, and how does it differ from regular eye creams?
Korean eye cream is a specialized type of moisturizer that is formulated specifically to target dark circles and other signs of aging around the delicate skin of the eyes. Unlike regular creams, which can often be too heavy/greasy for this area, Korean eye creams are lighter and designed to absorb quickly into the skin.
They contain natural ingredients such as ginseng, hyaluronic acid, niacinamide, green tea extract, amino acids, vitamin C, and various antioxidants that hydrate the skin and help reduce inflammation and puffiness.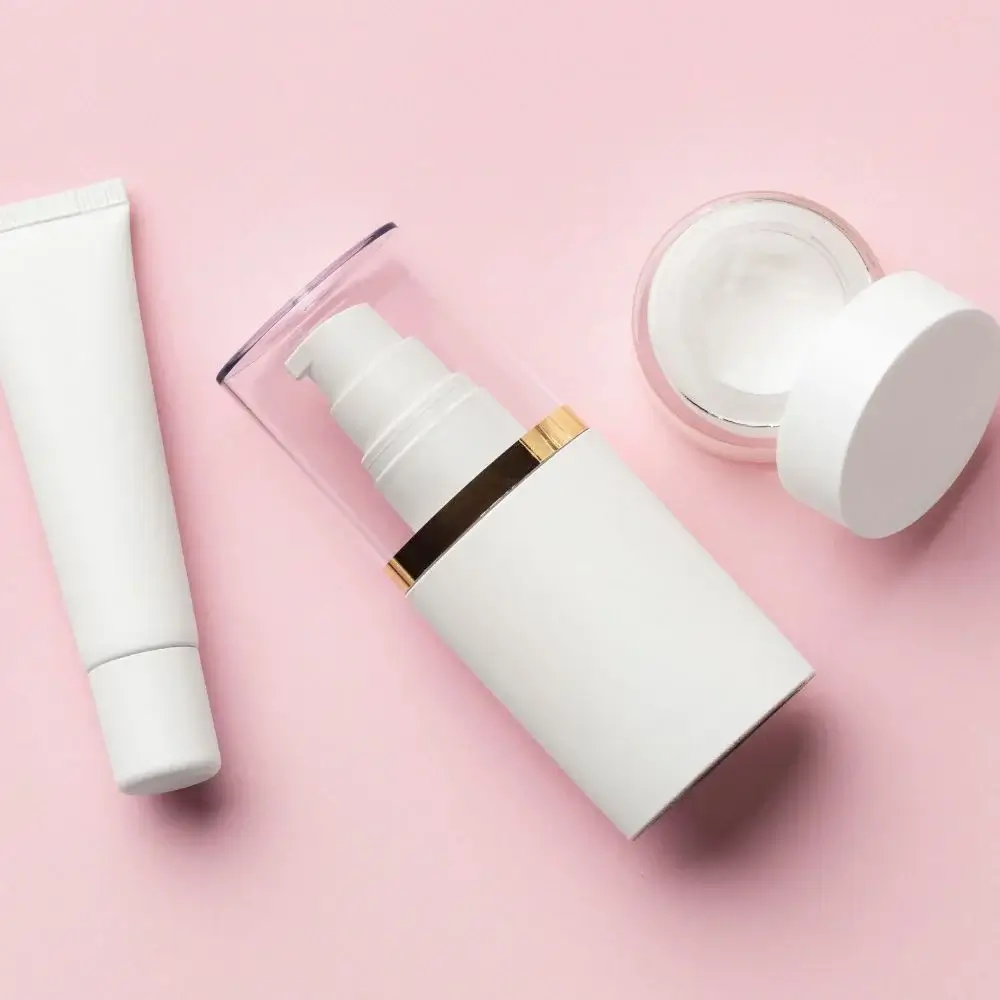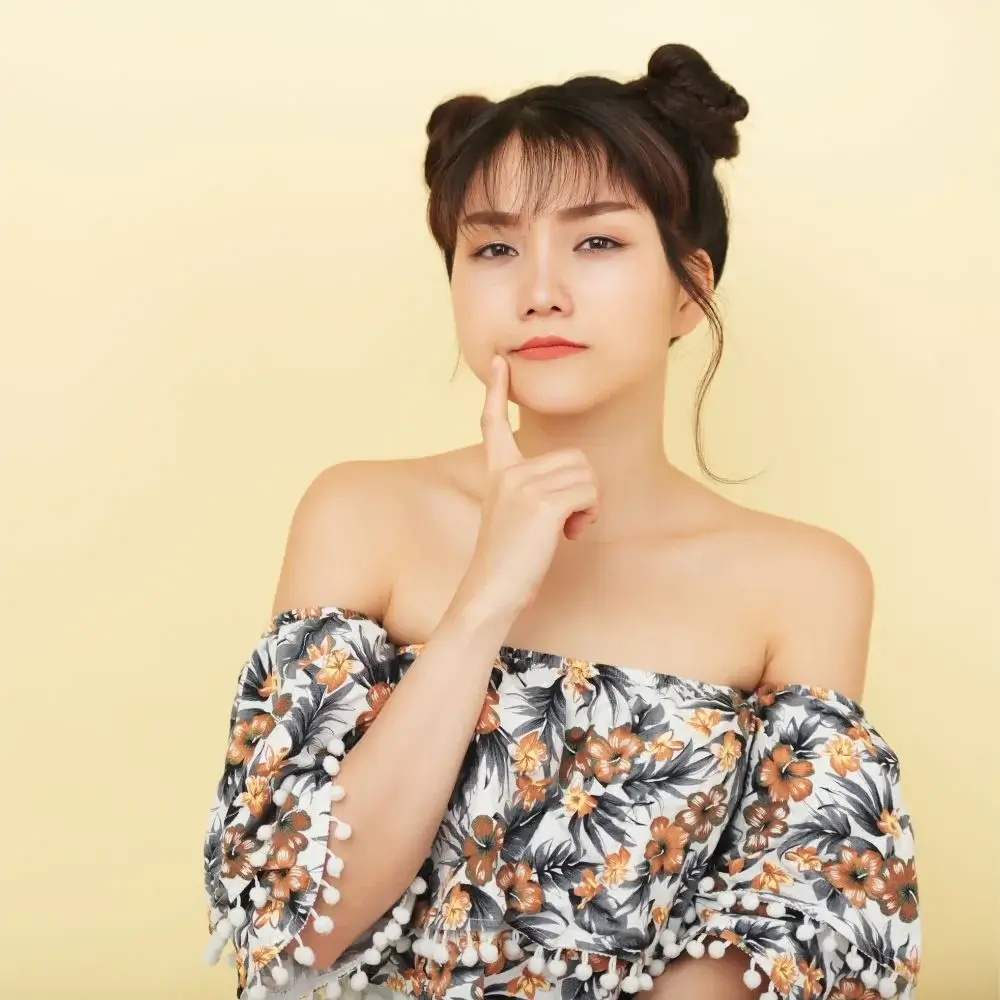 Can Korean eye creams effectively target and reduce dark circles under the eyes?
The short answer is yes! While Korean eye creams can be effective in targeting and reducing dark circles, they can also be used to help with other skin issues like puffiness, wrinkles, and discoloration.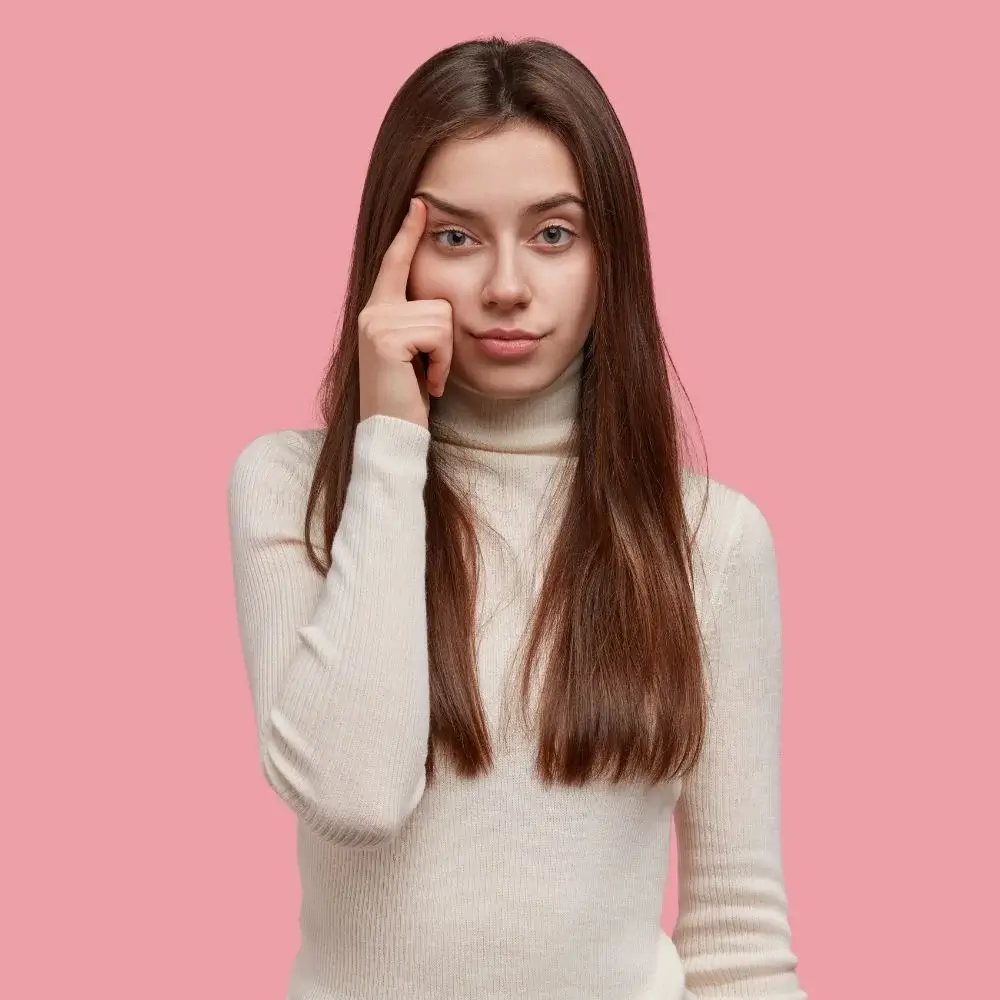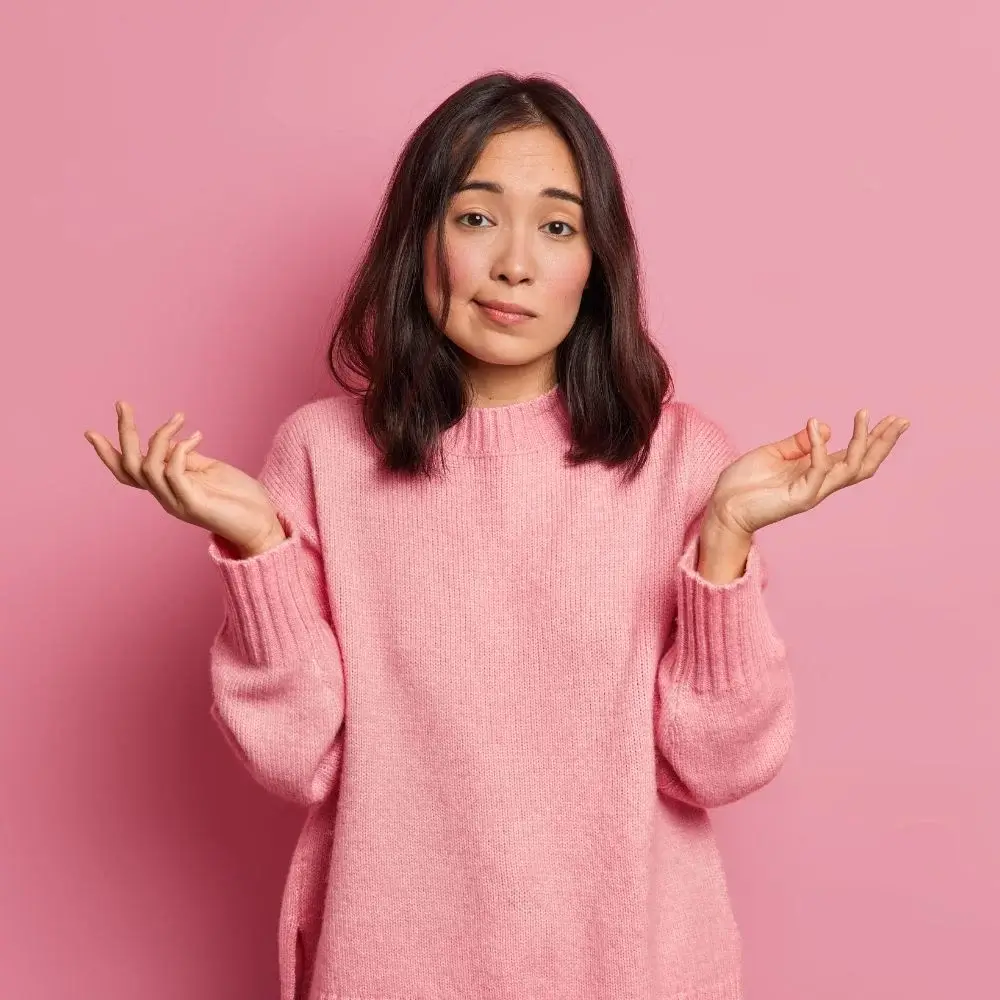 Can Korean eye creams be used by both men and women?
Yes! Korean eye creams are suitable for both genders. Since it is formulated to target dark circles, puffiness & wrinkles, there's no reason why any gender should miss out on the benefits of these amazing products.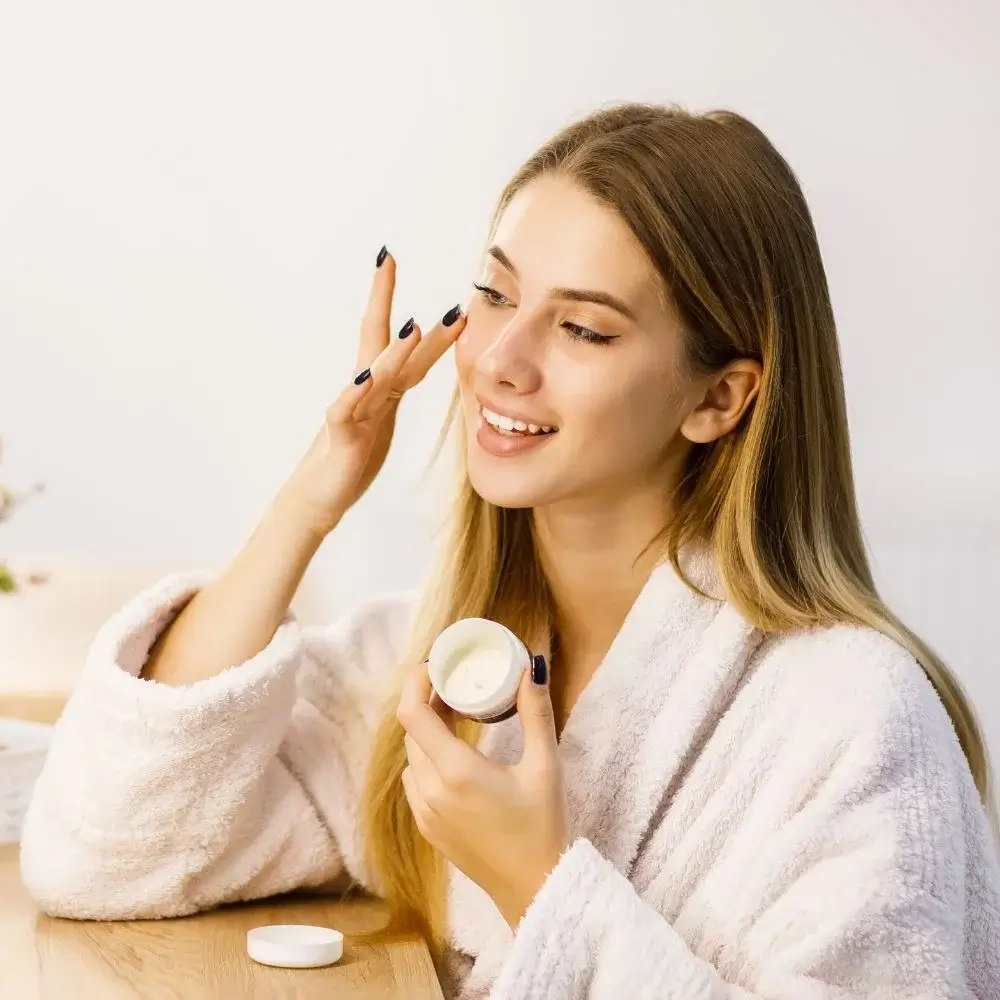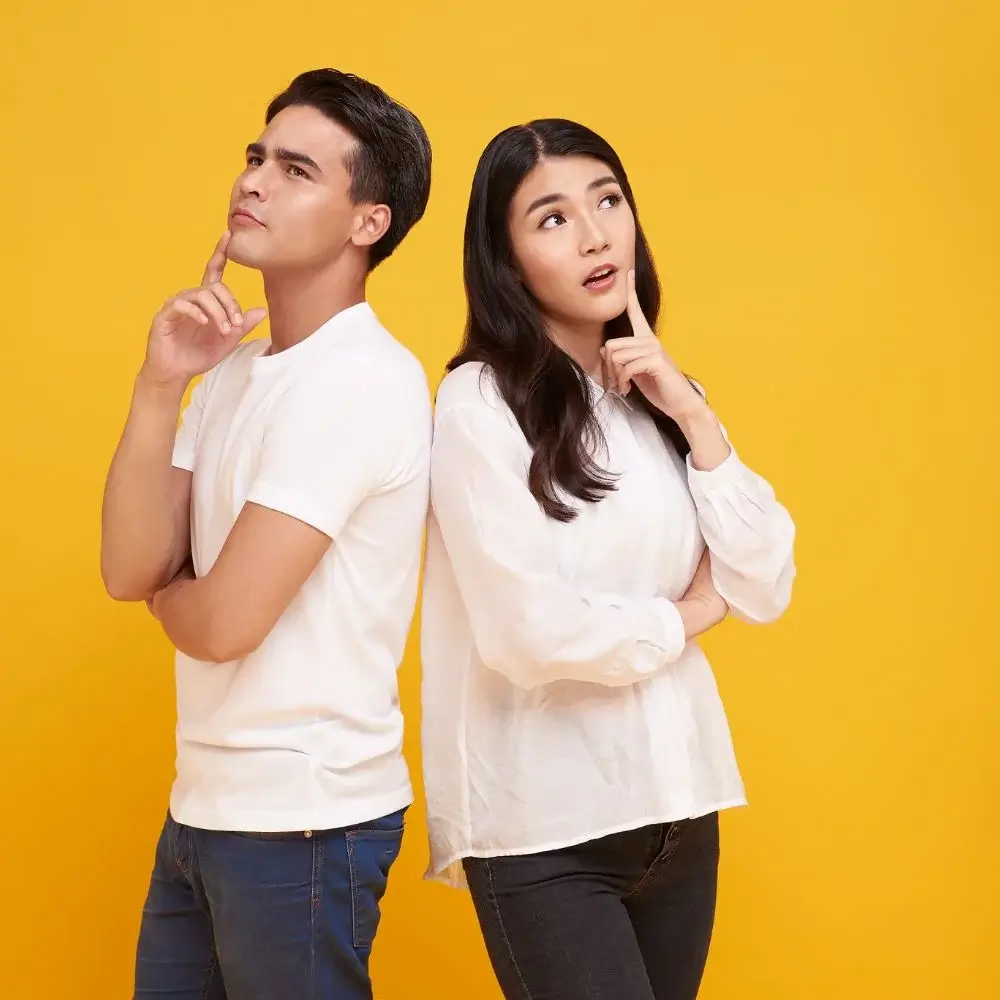 Is it necessary to use a separate moisturizer along with Korean eye cream?
Yes! Moisturizing is an essential part of a good skincare routine, and it helps to keep your skin hydrated. A Korean eye cream can help reduce the appearance of dark circles by deeply nourishing and hydrating the delicate skin around the eyes, but you also need to make sure that you are moisturizing your entire face.
Make sure to pick a snail repair eye cream that contains ingredients like hyaluronic acid, date seed extract, or green tea seed oil, as they contain important nutrients that improves skin texture and blood circulation.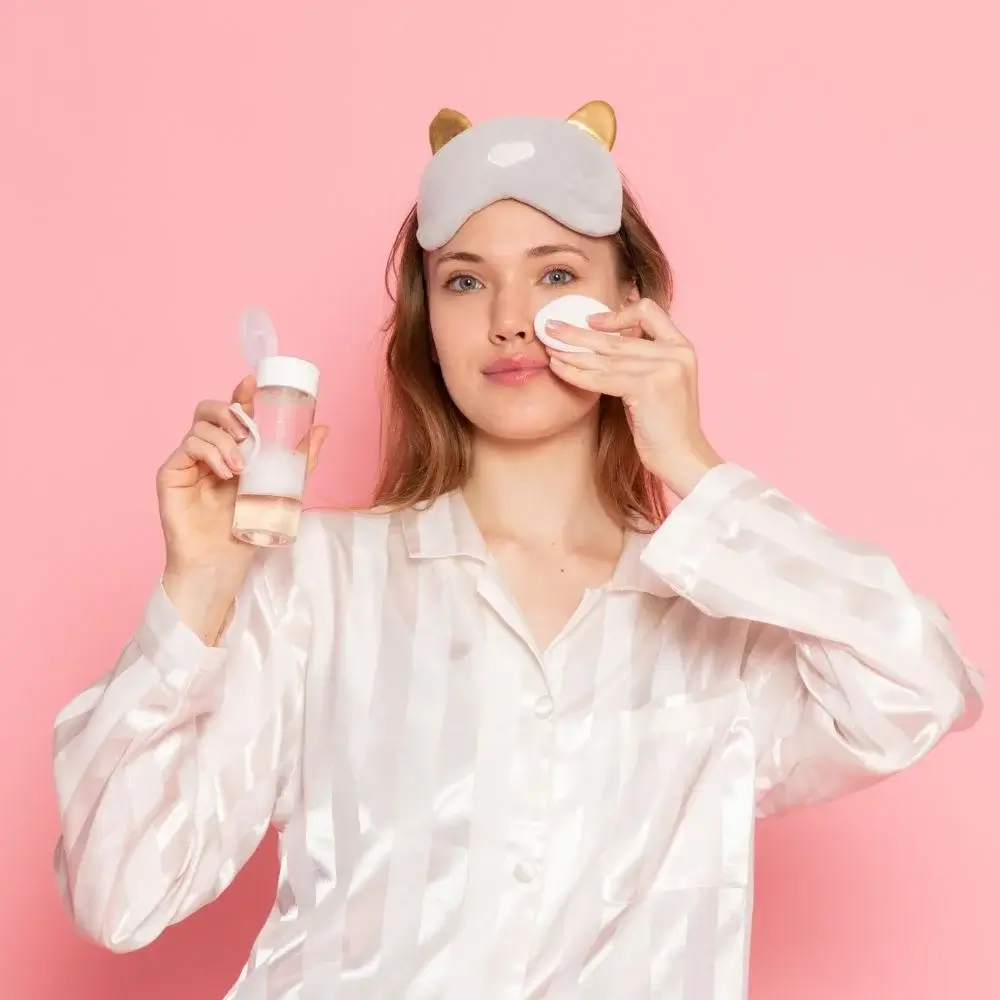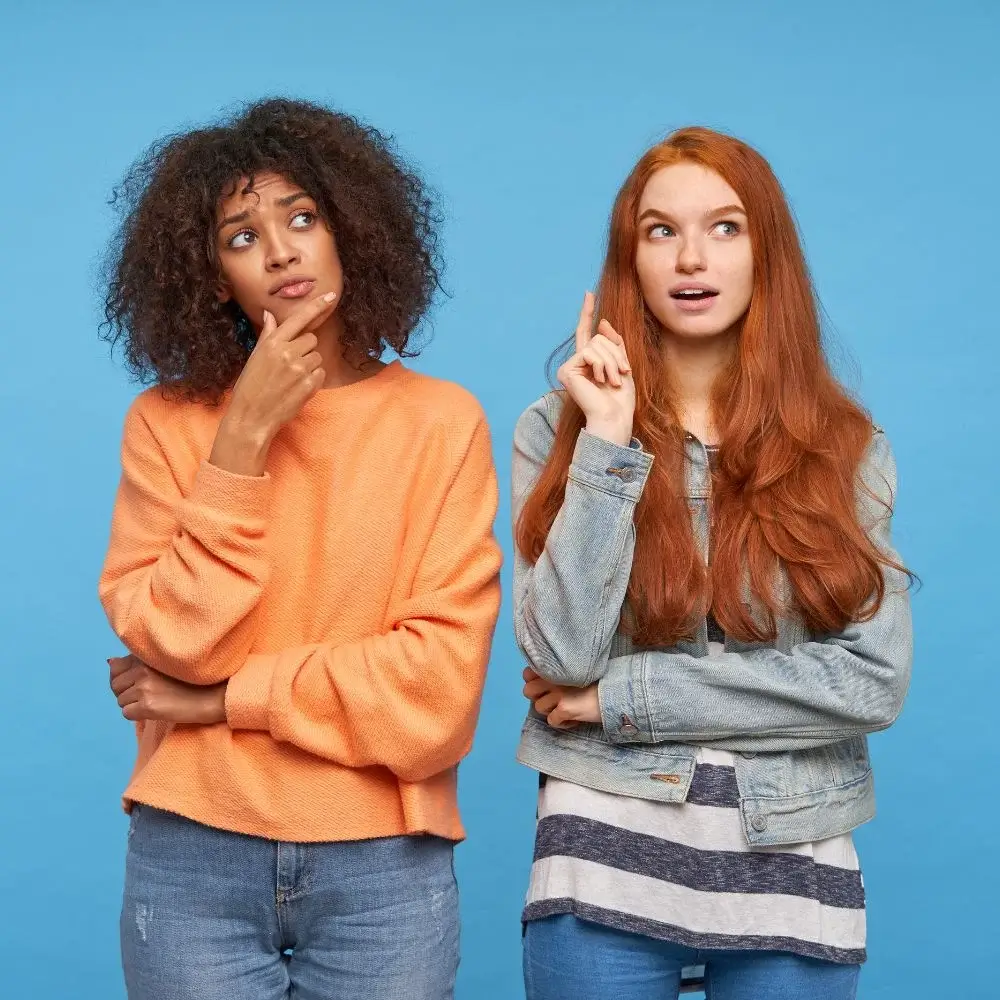 Best Korean Eye Creams For Dark Circles:
Eye creams are the most sought-after elixirs in the world of skincare, holding the promise of revitalizing and restoring the delicate skin that frames our gaze. Among the myriad options available, Korean eye creams stand out as veritable gems, celebrated for their innovative formulations and remarkable results.
Whether you are a woman looking to go out on the town or a man who needs an extra boost of confidence, the top 4 best Korean eye creams we have listed above are the perfect answer to your dark circle's woes. They can turn those pesky shadows into a past memory & give your eyes the spotlight they truly deserve.
All these best Korean eye creams are jam-packed with super-effective ingredients that will not only tackle those creepy dark circles head-on but also provide extra nourishment to the delicate eye contour area.
Plus, these Korean skincare-worthy creams are enriched with potent anti-aging properties that can help keep wrinkles and fine lines at bay! So break free from dark circles and reach for one of these best Korean eye creams today - it's time to take back control of your skin & give it the royal treatment it truly deserves.