Foundation- a staple in any beauty routine- has long been used to even out skin tone, cover wrinkles and blemishes, and give your face that perfect finish. However, if you are someone who is out and about a lot, or enjoys a day in the sun, then foundation with SPF is a must.
But when it comes to choosing the perfect one that ticks all the boxes, it can be a tricky and daunting task because not every SPF foundation can live up to its promises or provide the protection that you are hoping for. Are you looking for the best foundation with SPF in 2023?
Don't worry; we have got you covered! We know that finding the most effective and reliable foundation that is infused with SPF can feel like looking for stars in the night sky; that's why to aid you in your way, we have compiled this list of the top 4 best foundations with SPF.
All these foundations are made from superlative ingredients that will not only give you a natural & flawless finish but also block out the harmful UV rays that can damage your skin so that you can enjoy your time out in the sun without worrying about skin damage or burning.
Keep reading to learn more about our list of the top 4 best foundations with SPF!
We have searched for the best, so you don't have to live with the rest. In order to serve you to the best of our ability and to keep our blog going, GarnesGuide may collect a share of sales or other compensation from the links on this page if you decide to buy. Each product was independently researched by our editors, and the reviews may have been edited for length and clarity.
How We Choose the Best Foundation With SPF:
A foundation that is fused with an SPF (sun protection factor) is absolutely essential for every beauty enthusiast, regardless of age or stage of life. Whether you're a young lady exploring the world of makeup or a mature woman seeking to enhance your natural beauty, incorporating an SPF-infused foundation into your routine can be truly life-changing and luxurious.
However, with an array of brands & options that filled the market, it's quite frustrating and easy to feel lost because not every product is made equal (a simple & undeniable truth) or offers the same level of quality that you need to maintain your skin's health and natural glow.
To aid you in this journey filled with options that will make your skin rejoice, we've done deep research and found the 4 best foundations with SPF. All these options are made with premium ingredients and offer a great level of sun protection that will keep your skin safe and beautiful.
Whether you need a product that smooths skin texture and refines uneven tone, one that provides full coverage, or a lighter formula, these 4 best foundations are sure to fit your needs.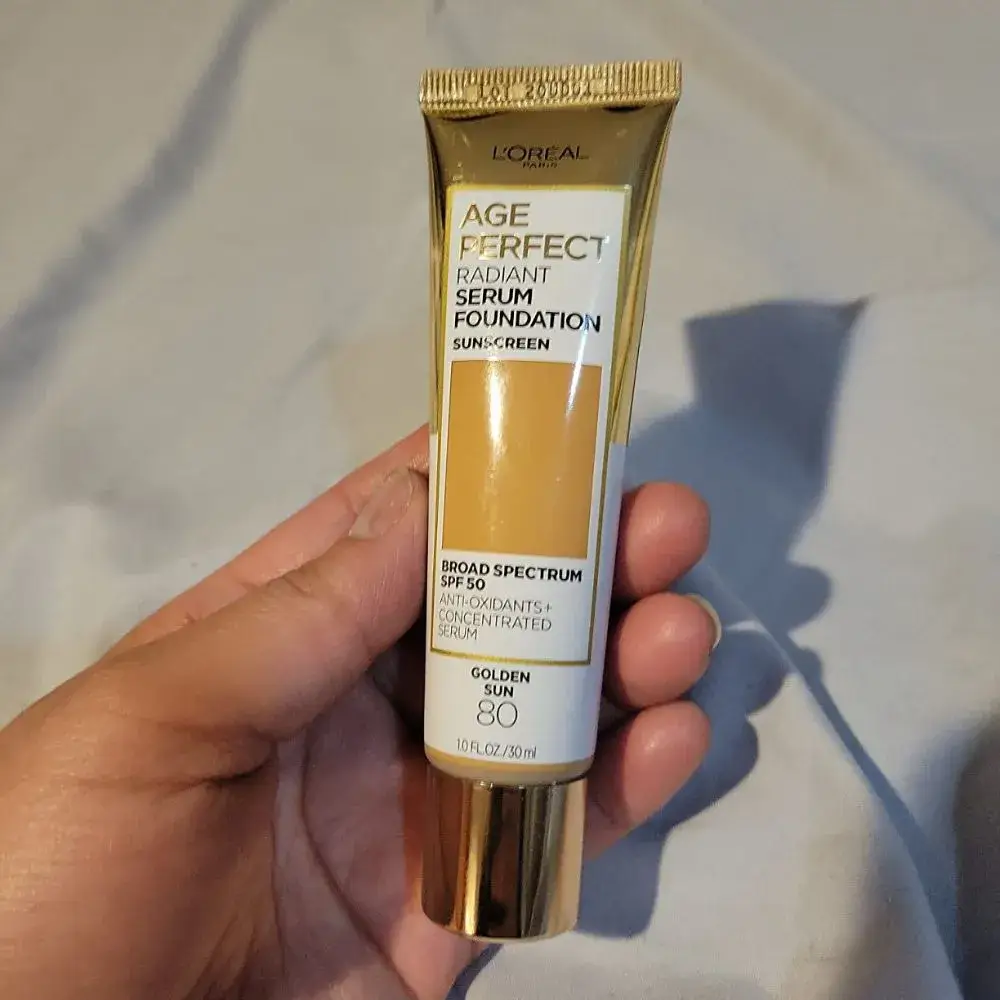 Best Foundation with SPF (50) For Mature & Sensitive Skin
L'Oréal Paris Age Perfect Radiant Serum Foundation with SPF 50
Check Price on Amazon
Why GG Loves It
Perfect, natural-looking makeup is the sole dream of every single lady who wants to look great and feel confident, but if we step into reality, it's not that easy. A foundation with SPF can protect you from harmful sun rays, but to revive the signs of aging, you need something more.
L'Oréal Paris- the world's most trusted brand in the beauty industry, has made it possible to get the best of both worlds with their Age Perfect Radiant Serum Foundation with SPF 50.
It comes with broad-spectrum Sun Protection Factor (SPF) 50- a perfect level of protection to protect your skin from both UVA and UVB rays. UVA (ultraviolet A radiation) and UVB (ultraviolet B radiation) rays are the main cause of skin aging, sunburn, and even skin cancer.
With this SPF foundation, you can enjoy the benefits of a foundation that not only provides coverage but also shields your skin from the damaging effects of the sun. This foundation acts as a barrier, preventing harmful UV rays from penetrating your skin and causing damage.
The thing that sets this matte foundation apart from others is its remarkable ability to address the signs of aging. The Age Perfect Radiant Serum Foundation is infused with powerful ingredients that work together to revive your skin and combat the visible effects of aging.
It contains nourishing and hydrating properties that help replenish moisture, giving your skin a plump and youthful appearance. The foundation also includes anti-aging components that target fine lines, wrinkles, and uneven skin tone, helping to minimize their look over time.
What You Should Know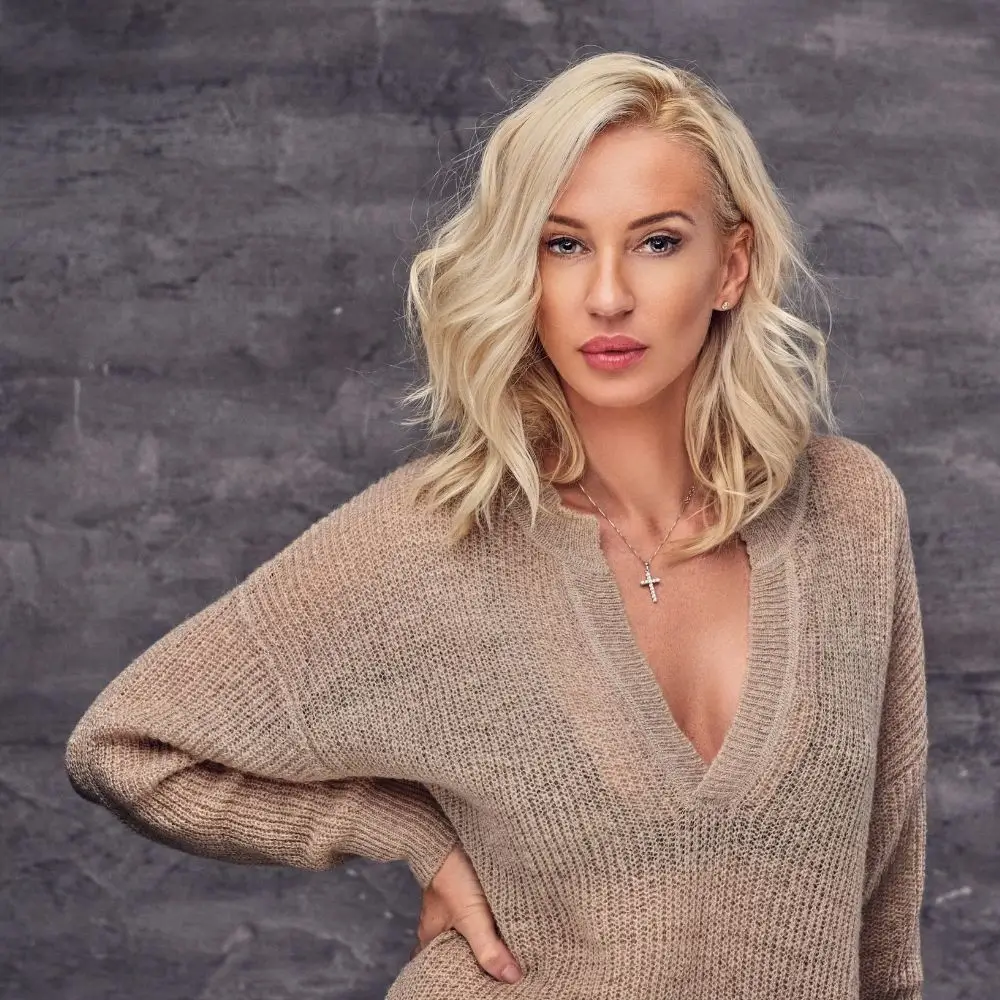 What truly makes this soft moisture powder foundation by L'Oréal Paris one of the best foundations with SPF for mature ladies is its ingredients: Vitamin B3 & Hydrating Serum that provides all-day hydration so your skin feels nourished and moisturized throughout the day.
Vitamin B3 (aka niacinamide) is a powerhouse ingredient known for its ability to improve the skin's barrier function, reduce the appearance of fine lines and wrinkles, and even out skin tone. It helps to strengthen your skin's natural moisture barrier and prevent moisture loss.
The Hydrating Serum in it adds an extra boost of hydration to your skin. This serum is designed to penetrate deeply into the skin, delivering intense moisture and helping to plump up the skin's surface. As a result, your skin looks & feels smoother, more supple, & rejuvenated.
Another incredible aspect of this foundation is its long-lasting wear. Once applied in the morning, there's no need to worry about reapplying throughout the day. It stays in place, doesn't transfer onto clothes or other surfaces, and maintains impeccable coverage.
This means you can confidently go about your day, knowing your skin looks beautiful and protected. In addition to its impressive performance, this SPF foundation is an excellent value for its quality. It rivals high-end brands but comes at a much more affordable price point, making it accessible to a wider range of individuals who desire exceptional skincare benefits.
And the best part? This foundation has an expansive shade range (up to 30 hues), which means that women with diverse skin tones can find their perfect match. Whether you have fair skin or rich deep tones, this SPF foundation has options to suit your unique complexion.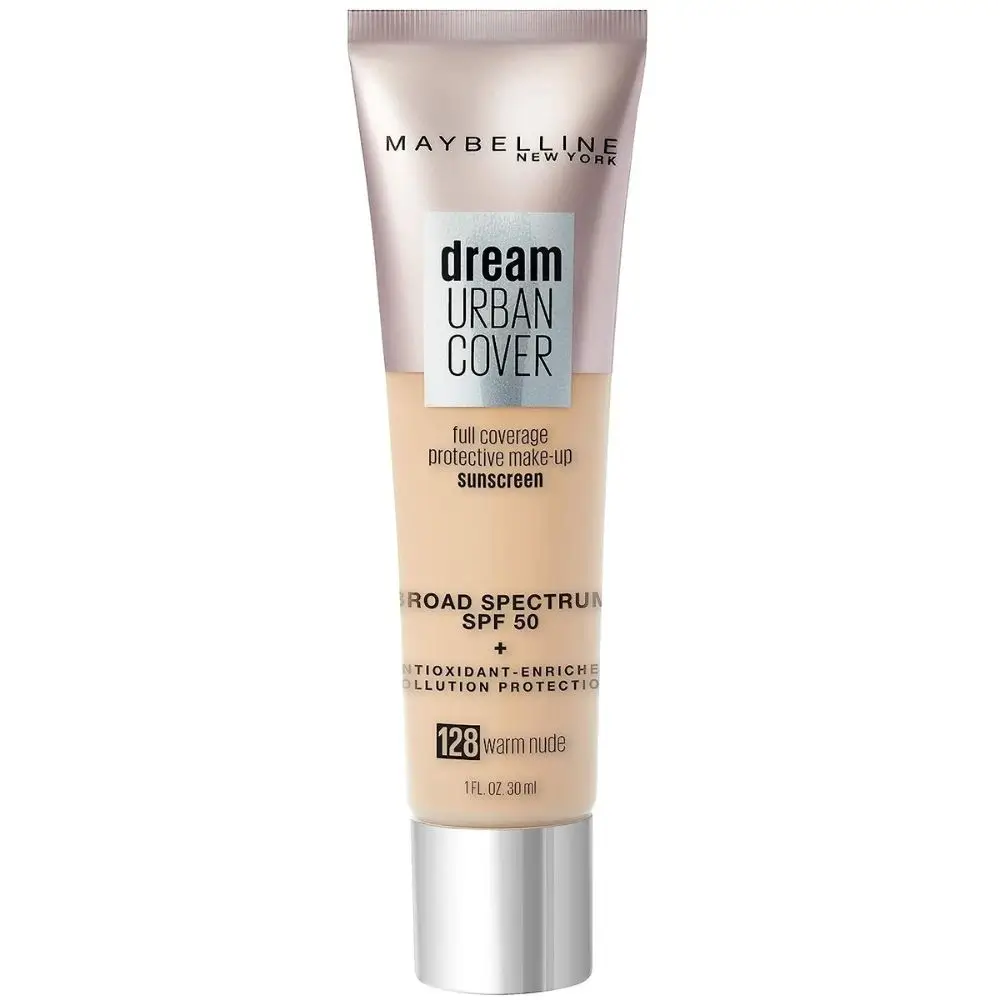 Best Foundation with SPF For A Flawless Coverage
Maybelline Dream Urban Cover Flawless Coverage Foundation [SPF 50]
Check Price on Amazon
Why GG Loves It
Do you need a foundation that is specifically formulated to protect your skin from harmful environmental aggressors? Need a lightweight foundation that is perfect for every skin tone & type? If so, Maybelline Dream Urban Cover Flawless Coverage Foundation is what you need.
This exceptional foundation goes just beyond your desired expectations, providing flawless coverage while safeguarding your skin from harmful elements in the urban jungle. When it comes to sun protection, Maybelline Dream Urban Cover Foundation is a game-changer.
Formulated with a broad-spectrum SPF 50, it creates a robust barrier against both UVA and UVB rays, effectively shielding your skin from sun damage. Whether you're strolling along the bustling city streets or enjoying a sunny day at the beach, you can confidently rely on this foundation to provide the highest level of protection, keeping your skin healthy and youthful.
But the aspect that makes this foundation the perfect choice for every lady is its unique ability to combat the damaging effects of pollution. In today's modern world, our skin is constantly exposed to environmental pollutants that can wreak havoc on our health & look.
Maybelline Dream Urban Cover Foundation is enriched with powerful antioxidants, which work tirelessly to neutralize harmful free radicals caused by pollution. It can even improve skin texture, the appearance of fine lines & wrinkles, and blur out any skin imperfections.
In simple words, this powder foundation by Maybelline can turn any ordinary day into an extraordinary one. With this one-of-a-kind formula, you can enjoy long-lasting coverage and sun protection without having to worry about the adverse effects of pollution or the sun.
What You Should Know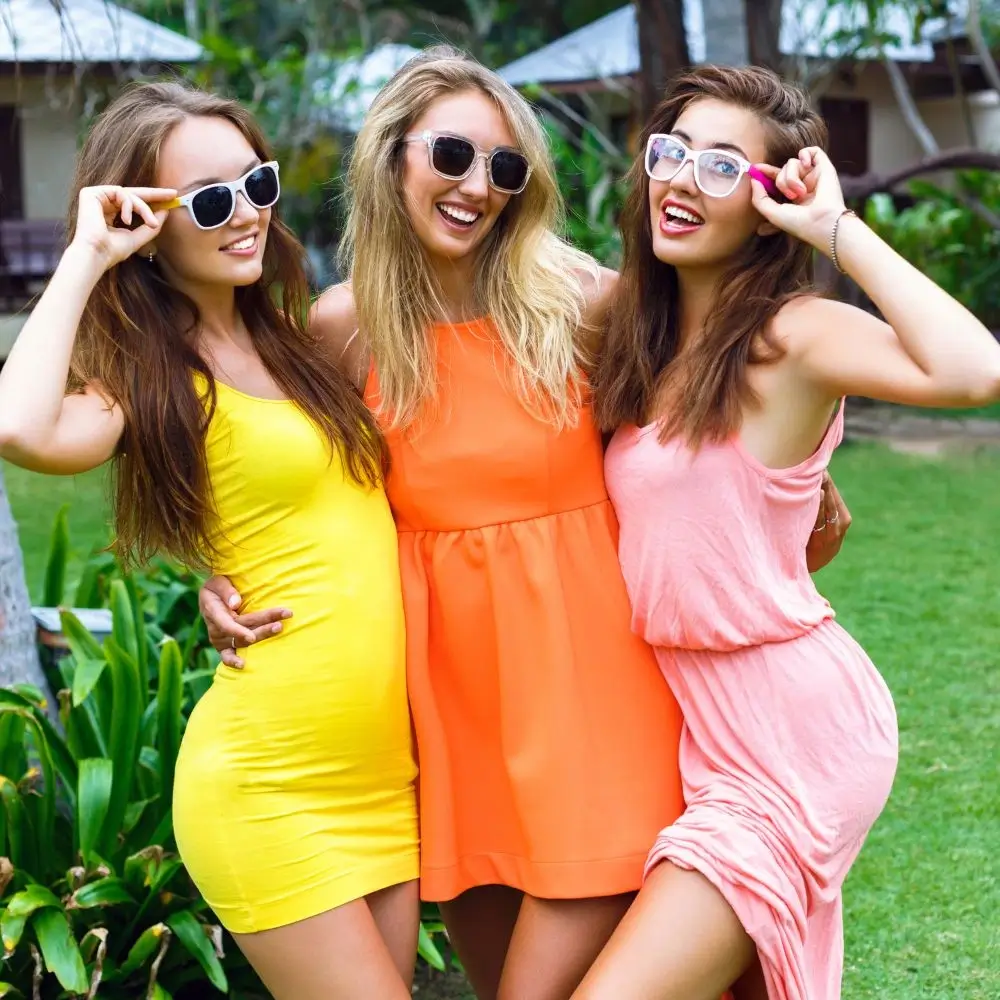 Maybelline New York is not just an ordinary drugstore Find the best drugstore eyeliners here!) brand; It has made a name for itself that speaks of quality & trust. What makes their foundation truly exceptional is its inclusivity. With 16 shades, it's the optimum choice for those with every shade of skin tone.
Whether you have fair, medium, or deep skin, you can confidently find the shade that enhances your natural beauty and provides a seamless blend. Maybelline understands the importance of representation, and this foundation exemplifies it with its broad shade range.
The lightweight, breathable, and oil-free formula of the Maybelline Dream Urban Cover Foundation allows for effortless application and a natural-looking finish. Whether you prefer a dewy or matte appearance, this full-coverage foundation with SPF caters to your desires.
Its innovative texture glides smoothly onto your skin, instantly evening out your complexion and concealing any imperfections or blemishes. You'll be left with a flawless and camera-ready look that lasts throughout the day, no matter what challenges the world throws your way.
Not only does Maybelline Dream Urban Cover Foundation deliver superior coverage and protection, but it is also suitable for all skin types. Whether you have dry skin, sensitive skin, or oily skin types, this matte finish foundation is designed to cater to your specific needs.
So if you are looking for a foundation that goes beyond just coverage, broad spectrum protection, and long-lasting wear, then this foundation by Maybelline is it. With this all-in-one matte finish foundation, you can move through the world with confidence and grace.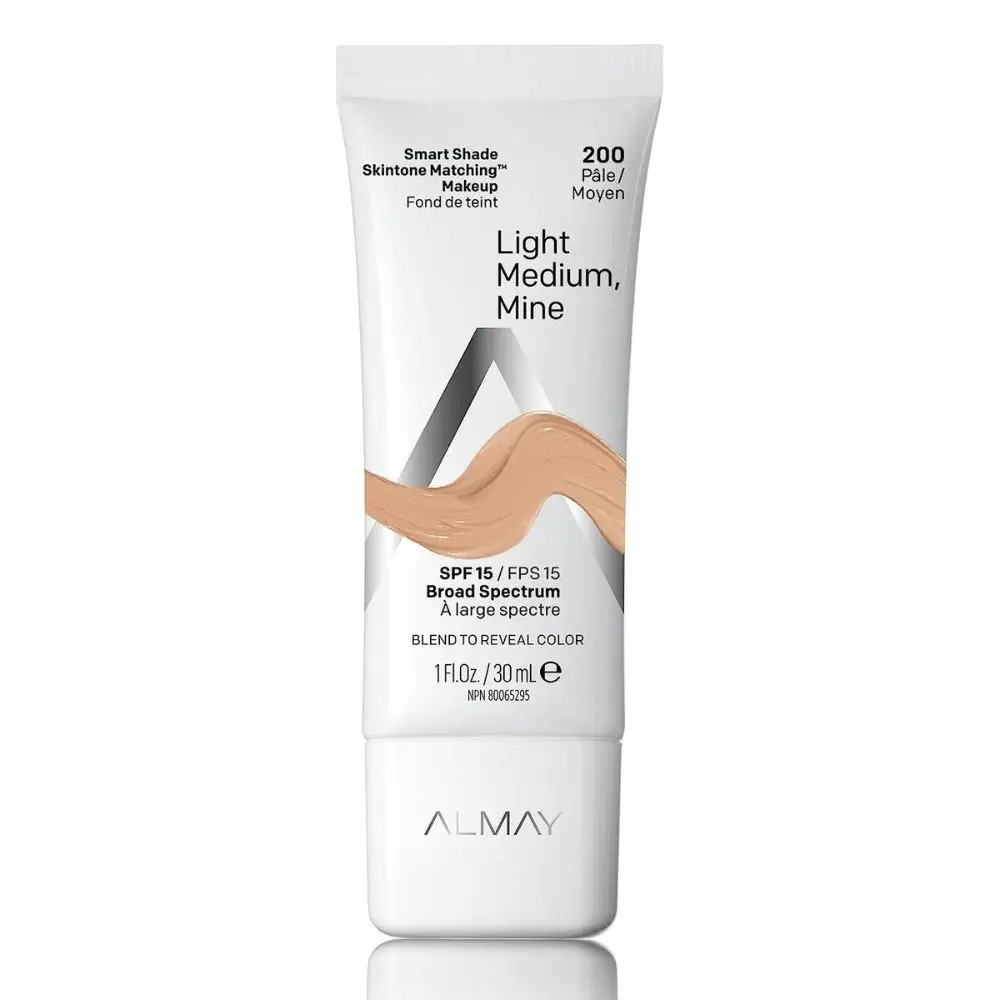 Best Foundation with SPF For Sensitive Skin Type
Skintone Matching Foundation by Almay [SPF 15]
Check Price on Amazon
Why GG Loves It
Are you skeptical about foundations that can often leave your skin looking too orange or too pink, which can be quite unattractive? Do you need a liquid foundation that matches every skin tone? If so, then you should definitely consider Almay's Skintone Matching Foundation.
This foundation is not just another ordinary foundation; it's a game-changer in the beauty industry. With its unique formulation and innovative technology, Almay has managed to create a product that effortlessly blends with any skin tone, leaving you with a flawless look.
One of the most amazing things about this liquid foundation is its ability to adapt to your skin's natural undertones. Whether you have cool, warm, or neutral undertones, the Skintone Matching Foundation by Almay seamlessly adjusts to provide a perfect match for your tone.
With this radiant foundation, you don't need to worry about looking like you're wearing a mask or having an unnatural shade that doesn't complement your complexion. For those with sensitive skin, this foundation is a true savior. Almay has taken extra care to ensure that its formula is gentle and non-irritating, making it suitable for even the most delicate skin types.
The hypoallergenic and fragrance-free formula of this foundation won't clog pores or cause any redness or irritation, allowing your skin to breathe and feel comfortable throughout the day. But that's not all; Almay has gone the extra mile by incorporating SPF into this it.
Sun protection is crucial for maintaining healthy, youthful-looking skin, and the Skintone Matching Foundation provides you with an added layer of defense against harmful UV rays. With SPF 15 broad-spectrum protection, you can confidently step outside without any worry.
What You Should Know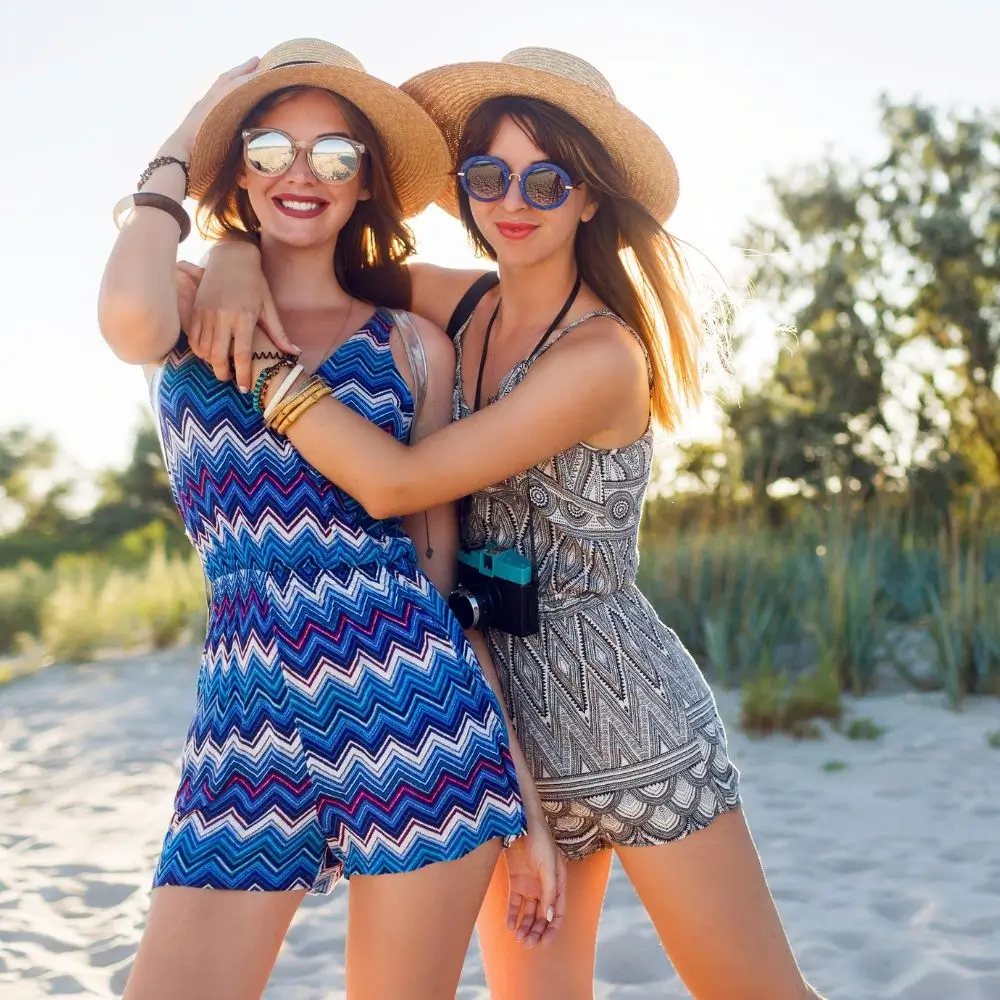 Almay's liquid foundation formula is one of the most innovative advancements in the beauty industry. With its remarkable ability to instantly transform from a white cream to your ideal shade as you smooth it on, it revolutionizes the way we approach complexion perfection.
It's made with (Tonemimic Tech) which utilizes innovative tiny spheres. These spheres work their magic by breaking open and releasing pigment as you delicately blend the foundation over your skin. It's like a symphony of color adaptation happening right before your eyes.
With six different shades to choose from, Almay's liquid foundation offers a range of natural-looking options that cater to various skin tones and types. Whether you have a fair complexion or a deeper one, you'll find the ideal match within their carefully curated selection.
The best part about this natural finish broad spectrum spf 15 foundation is that it's also cruelty-free, so for any lady who is conscious about animal welfare, this natural finish SPF foundation is a guilt-free choice. Almay takes pride in being a cruelty-free brand, ensuring that no animals are harmed during the development and production of their products.
With this drugstore foundation, you will not only get a natural skin-like finish or adequate protection from the sun, but you will also help make a difference that will benefit animals! So pick it today and let your inner beauty shine without compromising your standards and ethics.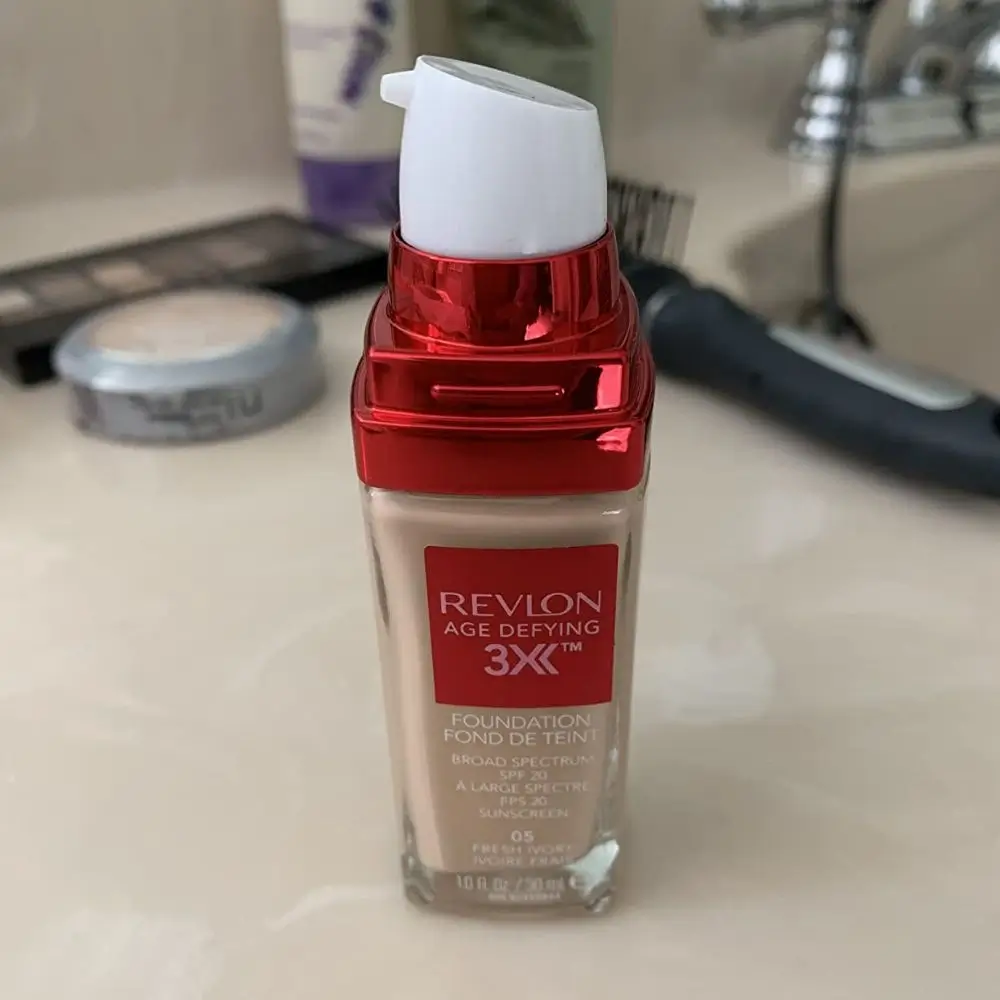 Best Foundation with SPF For Every Skin Type
Liquid Foundation by Revlon [SPF 20]
Check Price on Amazon
Why GG Loves It
Have you been searching for a multi-tasking foundation that not only offers complete coverage but also helps you keep your skin youthful? As a woman, do you desire a foundation that not only enhances your natural beauty but also provides advanced anti-aging benefits?
If that's what you are hoping for, then this anti-aging foundation by Revlon is just what you need. Aging is a cruel but real journey that we all go through, and it often leaves its mark on our skin. But with Revlon's Liquid Foundation, you can easily turn back the hand of time.
This fluid foundation (find the best foundation for oily skin here.) is crafted with Tri-Shield Technology, which not only provides more coverage but also offers advanced skincare benefits. Tri-Shield Technology is the secret behind this foundation's exceptional performance. It combines the power of a hydrating moisturizer, a smoothing serum, and a radiance primer to deliver a comprehensive solution for your skin.
It's like having a team of skincare experts working tirelessly to keep your complexion flawless and youthful. With this natural finish foundation, you don't need to use any kind of tinted moisturizer or primer; this foundation alone can provide you with everything that you need.
This full-coverage liquid foundation is also compatible with all skin types, so no matter if you have mature skin, dry skin, oily skin, combination skin, or even acne-prone & sensitive skin, this lightweight foundation work safely and effectively without causing any skin irritation.
So if you are a lady who desires to look her best, there's no better product than Revlon's Liquid Foundation. It offers a natural-looking, luminous finish while providing long-term benefits. What more could you ask for? Give it a try today and see the amazing results for yourself!
What You Should Know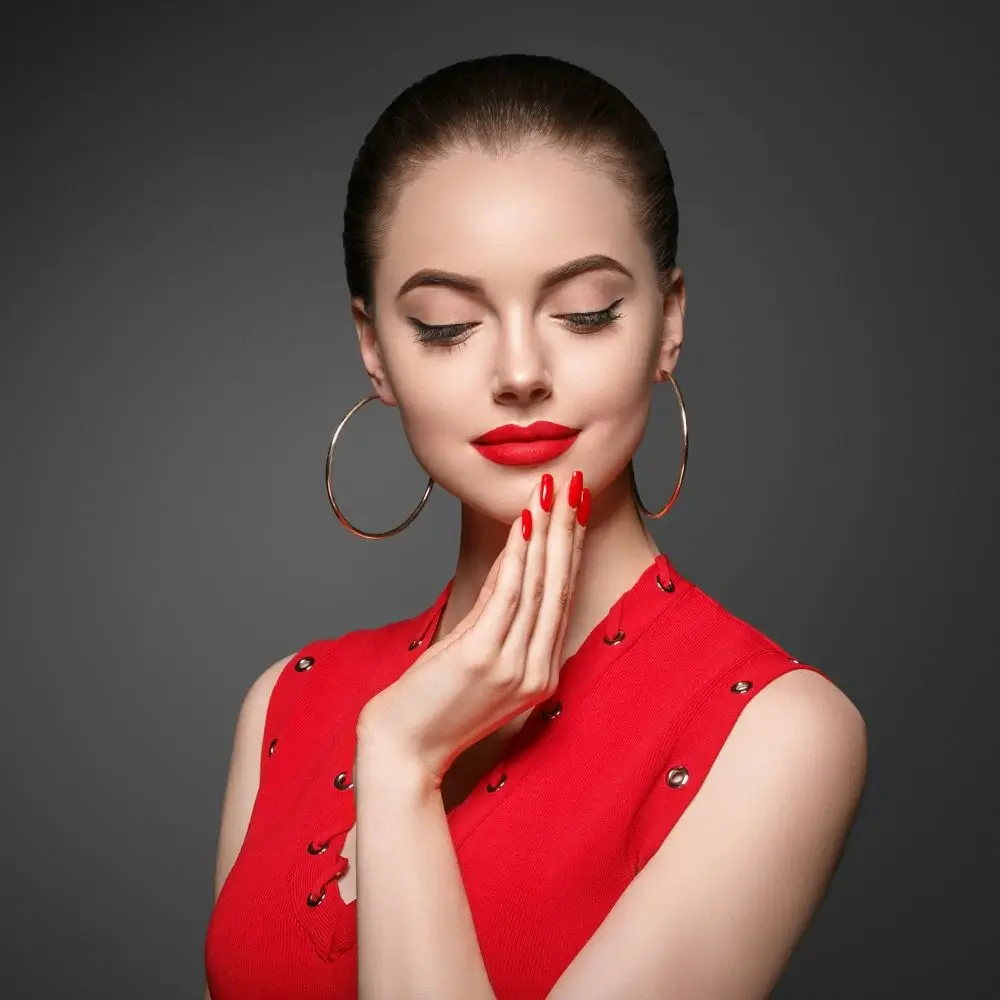 This ultimate anti-aging foundation by Revlon provides 3X defense against skin aging so that any lady who applies it can look and feel younger. It comes with SPF 20, so it provides the greatest level of protection from the sun's harmful UV rays, no matter how hot it is outside.
It also features Revlon's own patented "Age-Defying" technology that helps to reduce wrinkles, fine lines, & dark spots for a smoother, more even complexion. The formula is powerful enough to last all day long while still looking natural & providing superior coverage.
Like other best foundations with SPF, it does not contain hyaluronic acid or vitamin E, but with its advanced age defy formula, it can help make skin look younger. The most convenient thing about this is that it comes with a premium pub bottle for a mess-free application.
Its lightweight formula is free from all kinds of substances that can make her makeup and skincare routine into an uphill battle. With medium buildable coverage, this product provides the perfect canvas that allows one to create her desired look with total confidence & ease.
The plus point? With this, you can easily find your natural skin tone matching shade because it comes in 12 shades, and all of them provide full to medium coverage. To put it simply, it's a spectacular product for instant lift, sun protection, and long-term anti-aging benefits.
Here are Some FAQs to Help Guide you on Your Way!
An SPF foundation is not only one of the most vital but also essential elements of any skincare routine. Its primary function is to provide excellent protection to the skin against the harmful effects of UVA and UVB rays. These harmful rays, if left unchecked, can result in undesirable consequences such as premature aging, sunburns, and even the development of skin cancer.
But what SPF level should you choose? Does an SPF foundation affect the longevity of your makeup? Without knowing these questions, you can't get the most out of this solution.
So to help you, here are some of the most frequently asked questions about SPF foundations that will answer every query that you may have so that you can make an informed decision:
Why is it important to choose a foundation with SPF protection?
Here are some of the most compelling reasons why it's important to choose a foundation with SPF protection:
1. It protects your skin from sunburn and premature aging.
2. It blocks up to 90% of UVB rays, which are the main cause of sunburn.
3. It helps prevent melanoma and other forms of skin cancer.
4. It can help to even out your skin tone and reduce the appearance of wrinkles and dark spots.
5. It helps to protect your skin against environmental aggressors like pollution.
6. It allows you to enjoy the outdoors without worrying about sun damage.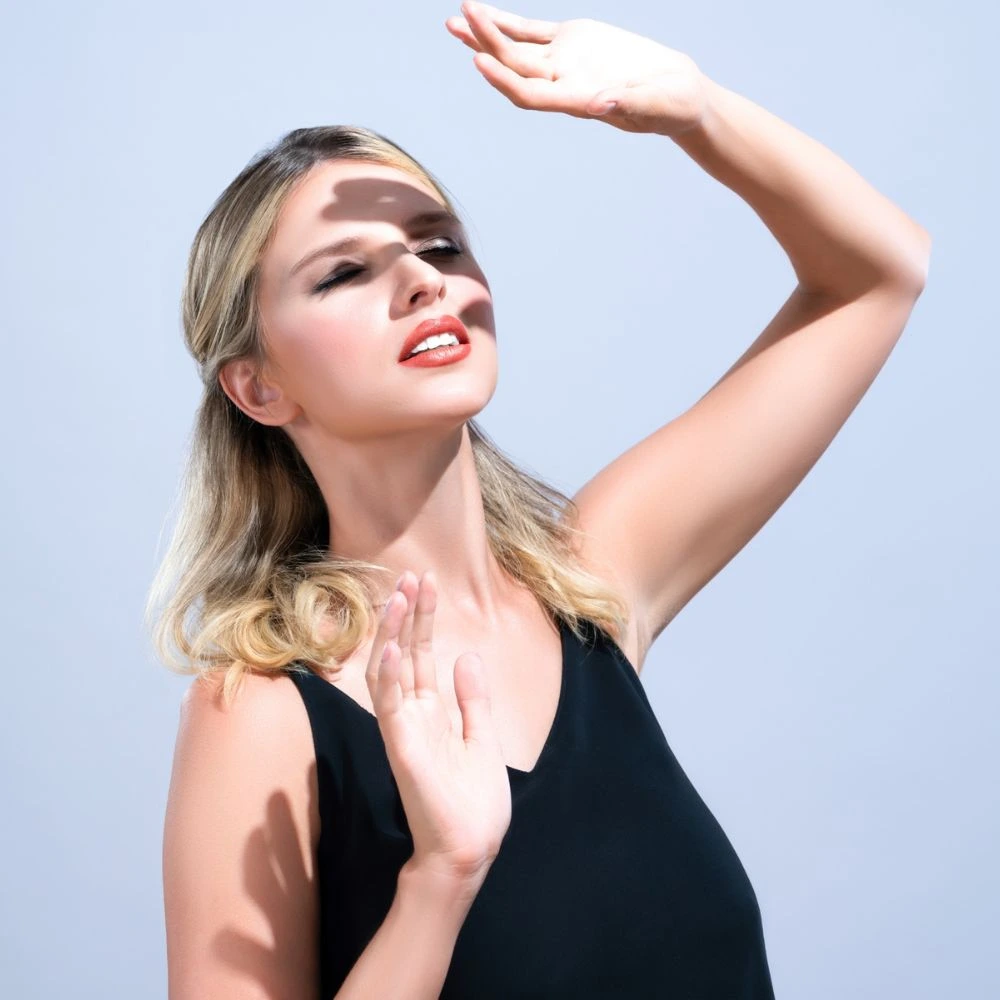 What level of SPF should I look for in a foundation?
When choosing a foundation, opt for one with a broad-spectrum SPF of at least 15 or more. This level of sun protection helps shield your skin from harmful UV rays, maintaining its health and preventing premature aging. Don't forget to supplement with additional sunscreen.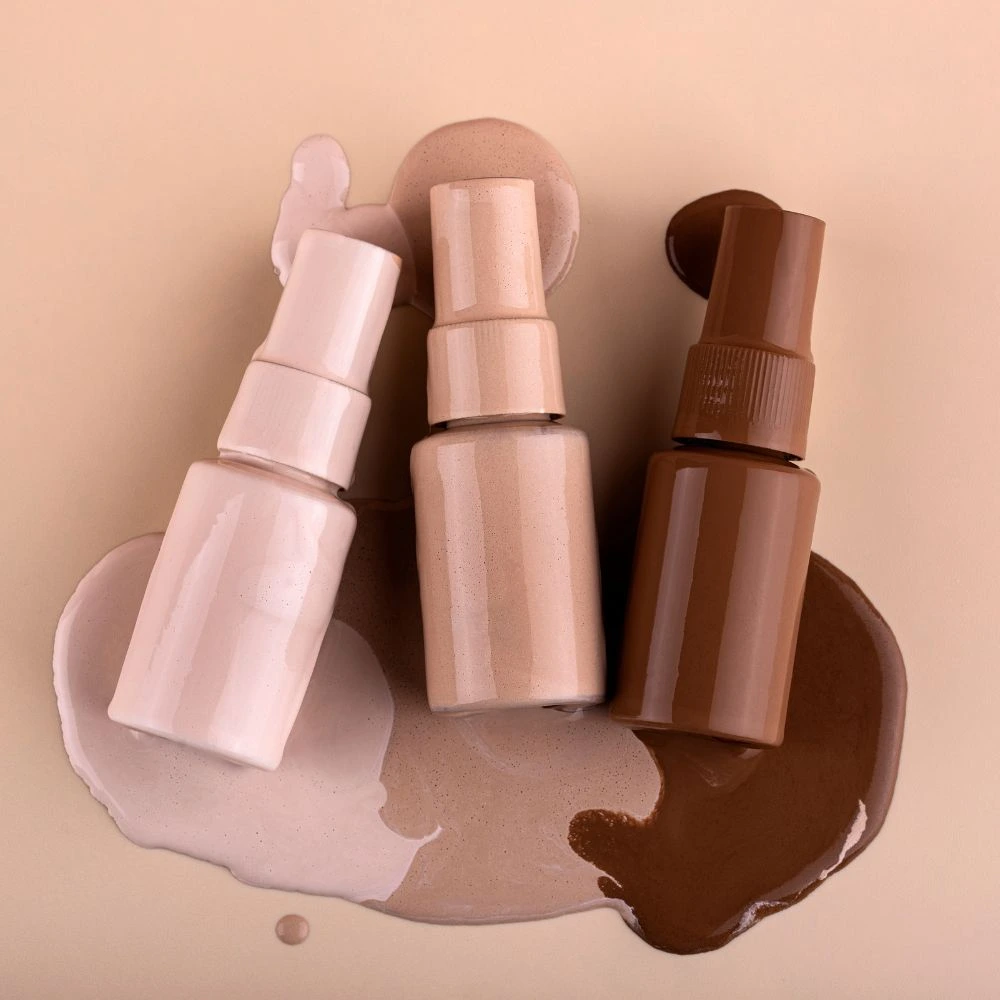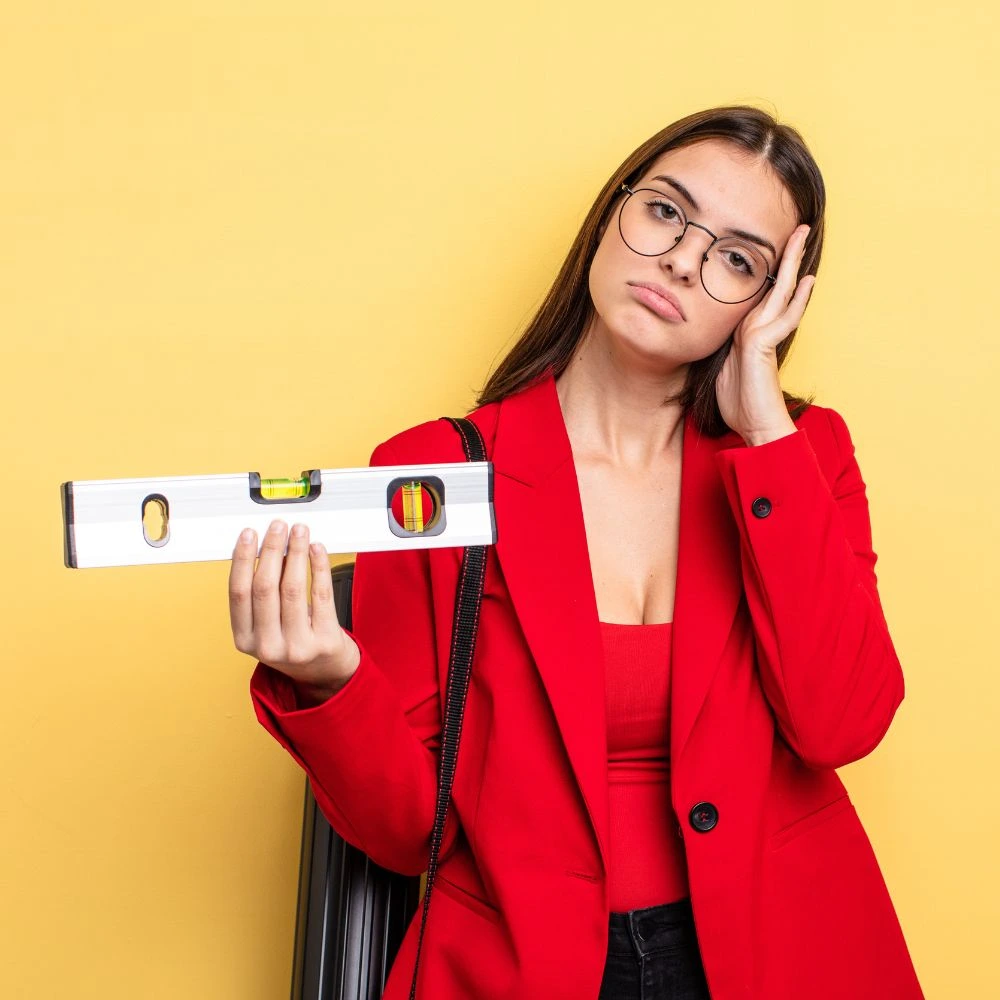 Can I find foundations with SPF in different finishes and coverage levels?
Absolutely! Many brands offer foundations with SPF in a variety of finishes and coverage levels. Whether you prefer a matte, dewy, or natural finish, and whether you need sheer, medium, or full coverage, there are options available to suit your preferences and needs.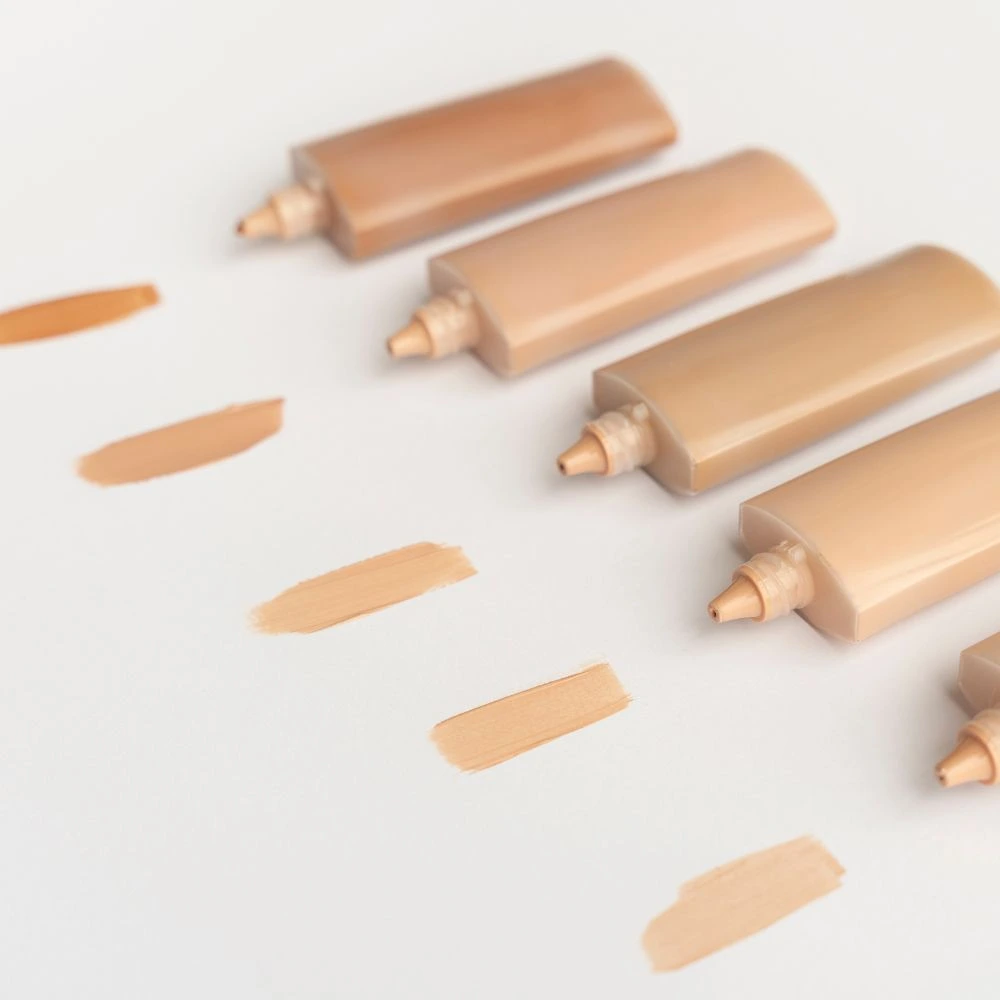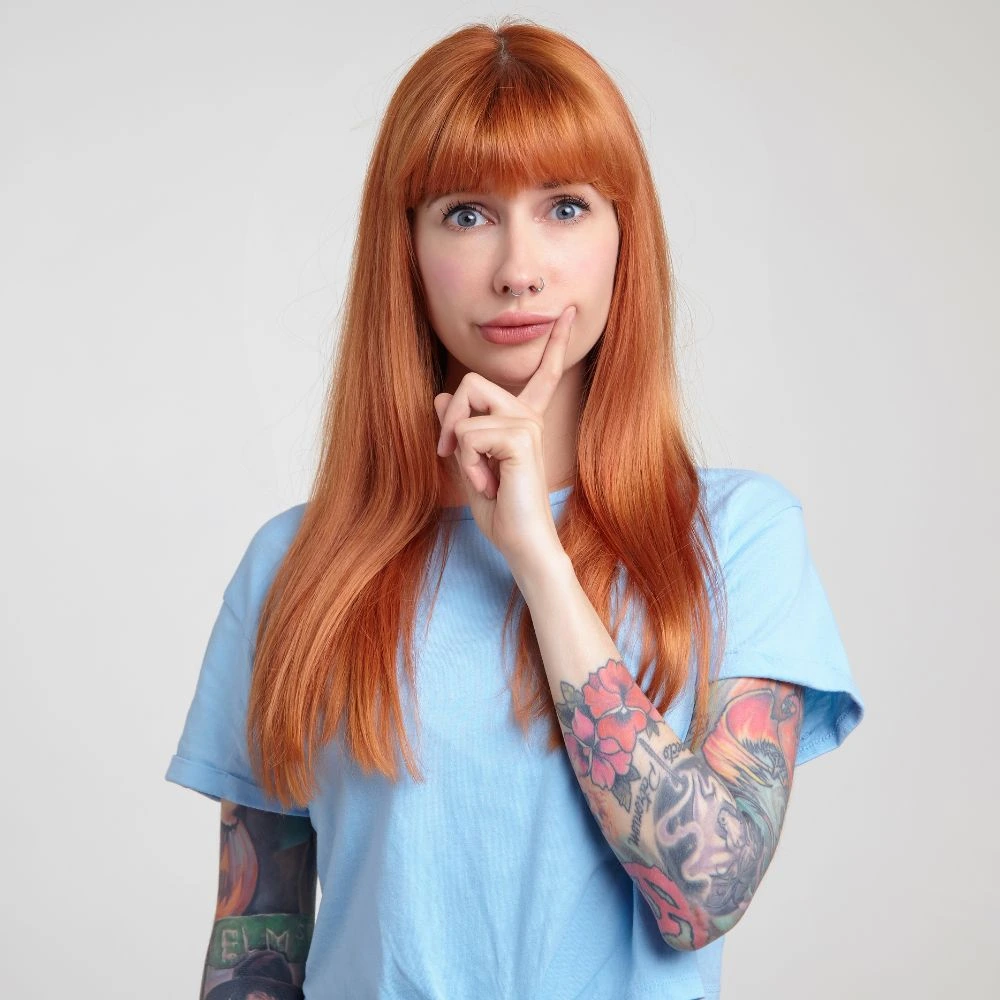 How do I apply a foundation with SPF to ensure even coverage and sun protection?
To apply foundation with SPF for flawless coverage and sun protection, start with a clean, moisturized face. Use a foundation brush or sponge to blend the product evenly, focusing on areas that need more coverage. Don't forget to extend it down your neck for a seamless look.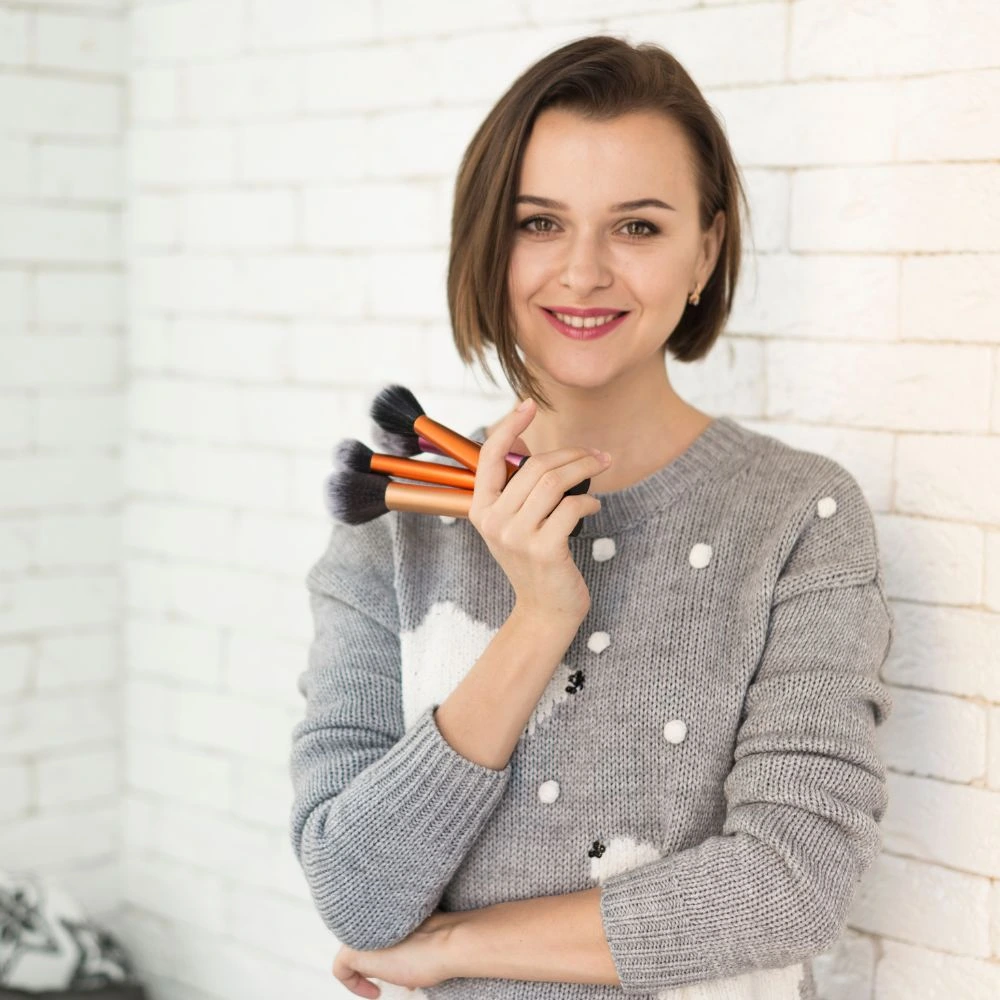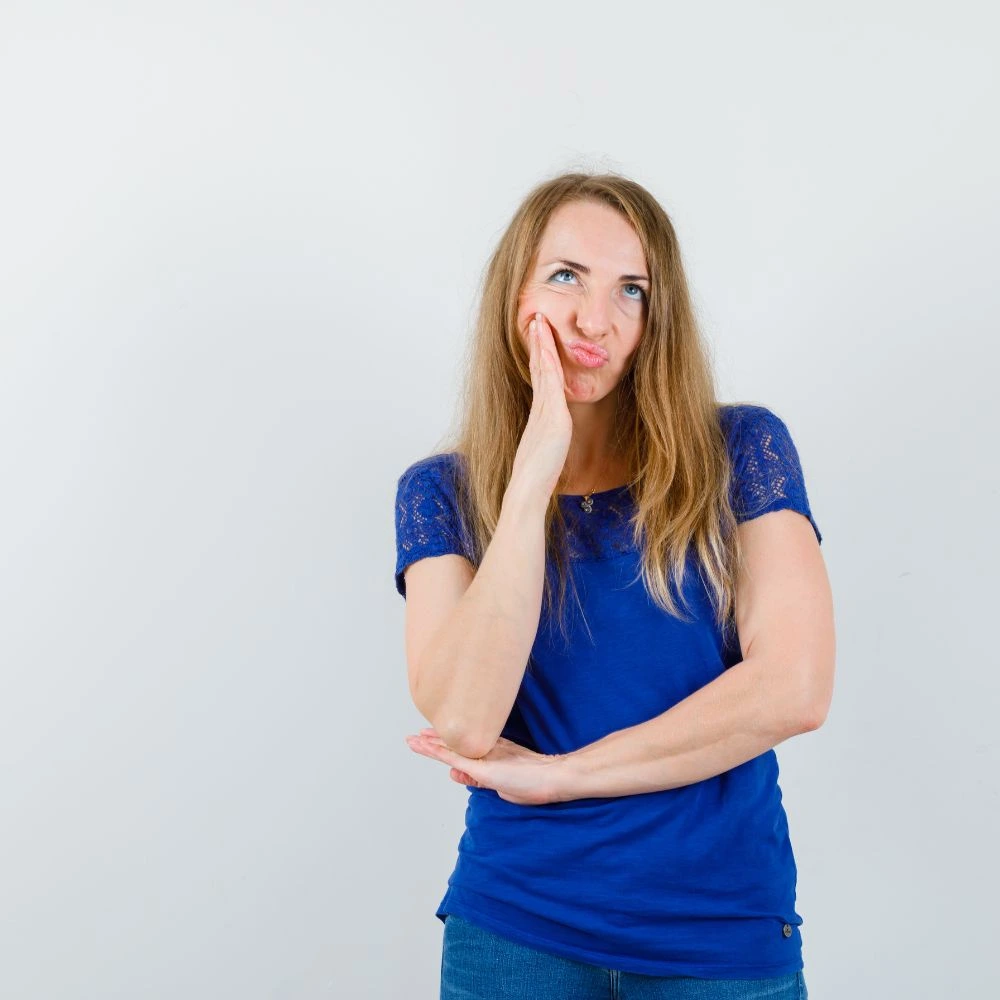 Will a foundation with SPF provide enough sun protection when outdoors for extended periods?
While a foundation with SPF offers some sun protection, it may not be sufficient for extended outdoor periods. To shield your skin effectively, consider using a dedicated sunscreen with a higher SPF and broad-spectrum coverage, and reapply it regularly for optimal safeguarding.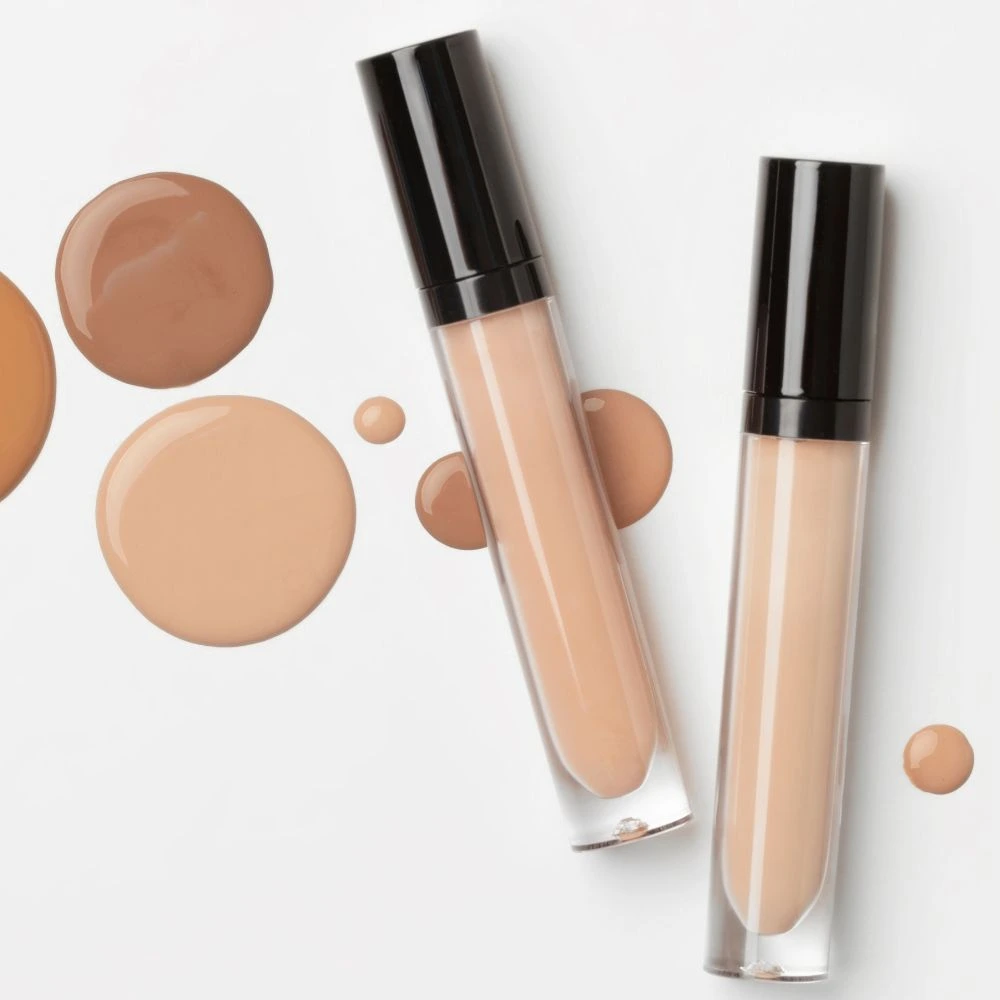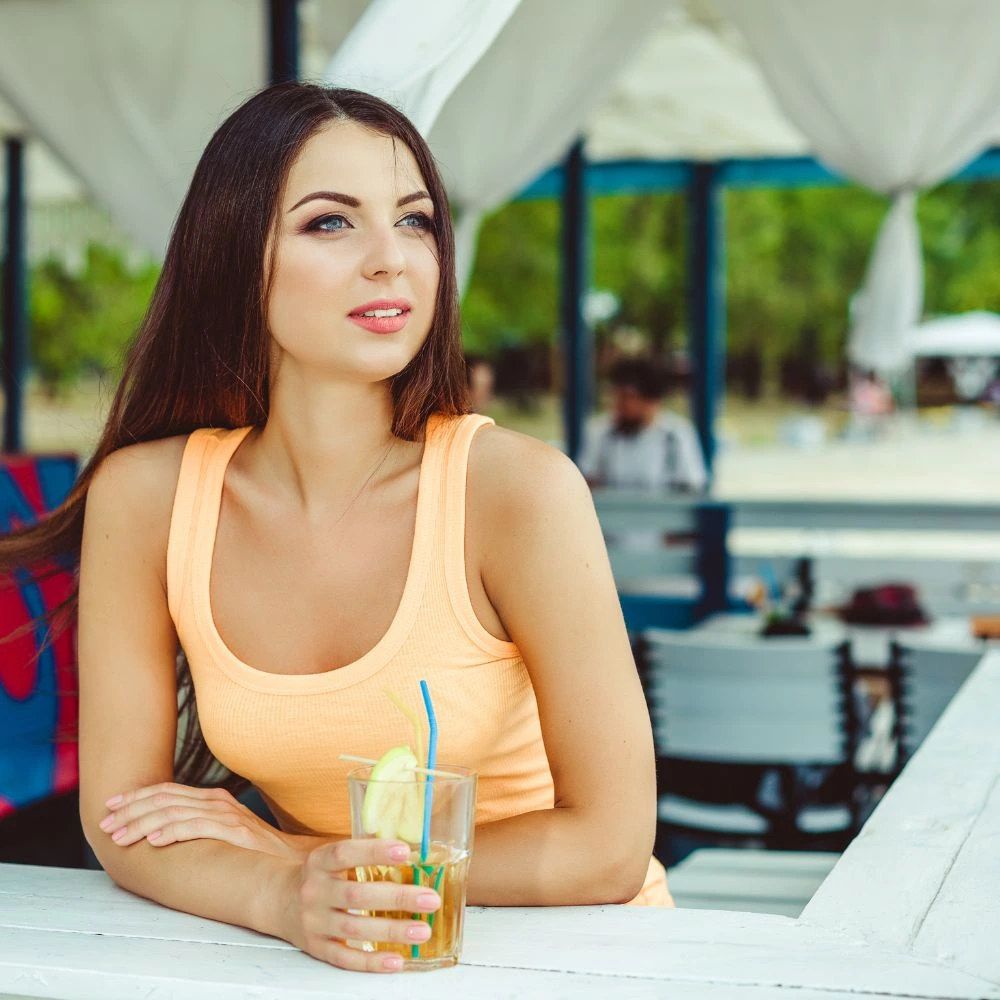 Does wearing a foundation with SPF affect the longevity of my makeup?
Yes, wearing a foundation that is combined with SPF will have an effect on how long your makeup stays put. The SPF is designed to protect the skin from the sun's harmful rays, but it can also create a barrier between your makeup and your skin that prevents it from staying put.
This means that your foundation will start to wear off more quickly, and you'll need to touch it up more often. To ensure maximum protection against the sun, it's best to apply a separate sunscreen over your foundation for added protection. Also, using a primer before applying foundation will help extend the longevity of your makeup and give it a more even finish.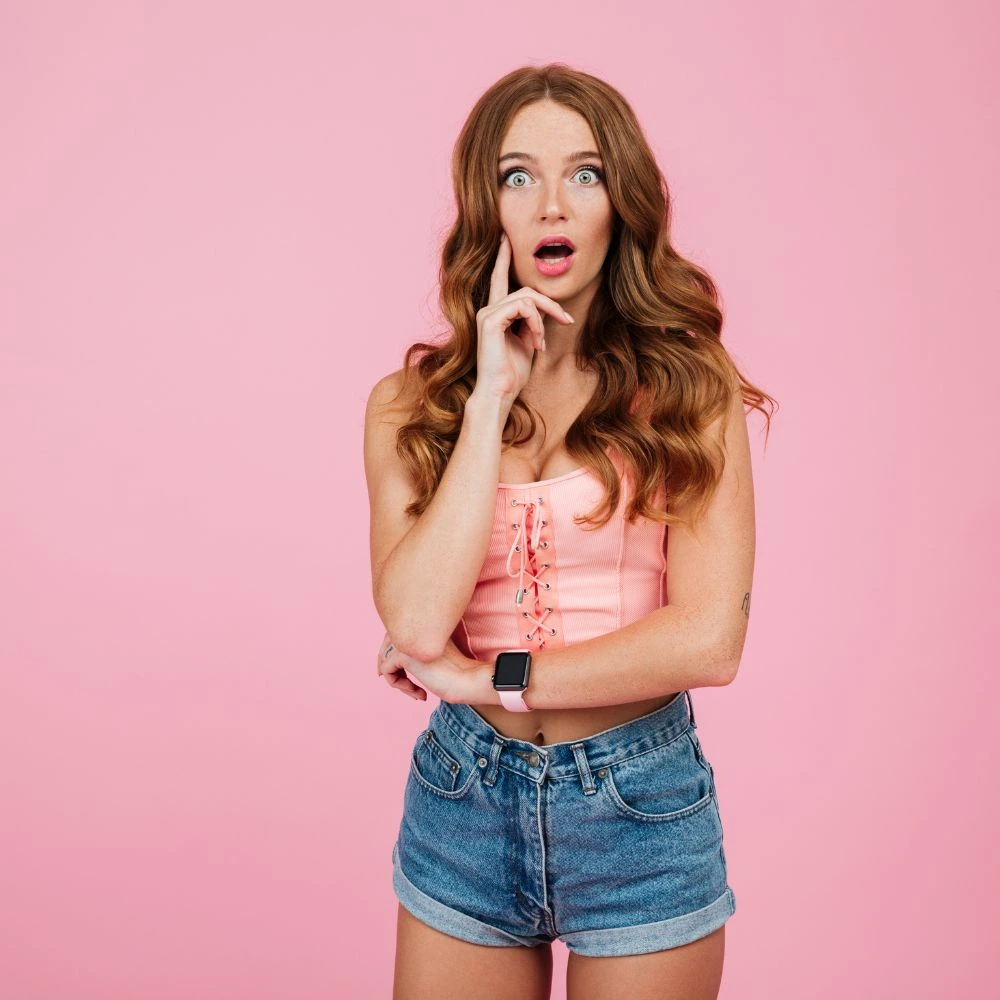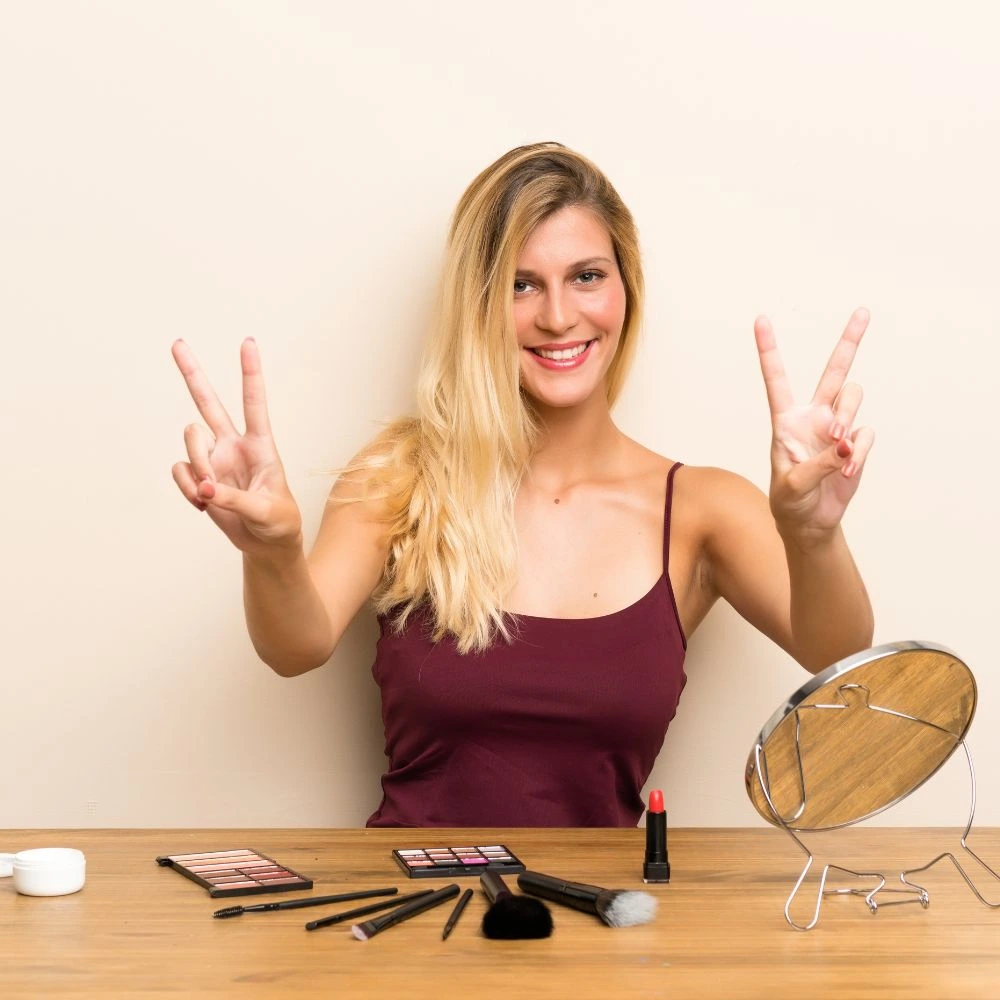 Are there any specific ingredients to look for in a foundation with SPF for maximum sun protection?
Yes, there are certain ingredients to look for in a foundation with SPF that can help maximize sun protection. Experts recommend looking for broad-spectrum sunscreen ingredients such as titanium dioxide, zinc oxide, and avobenzone. These physical blockers form a protective barrier on the skin and reflect the sun's rays away from your skin.
You can also look for natural ingredients such as aloe vera, shea butter, green tea extract, and vitamin E, which are known for their antioxidant properties and can help protect against free radicals. Be sure to look out for other active ingredients, such as octinoxate, oxybenzone, and homosalate, which are chemical blockers that absorb the sun's rays.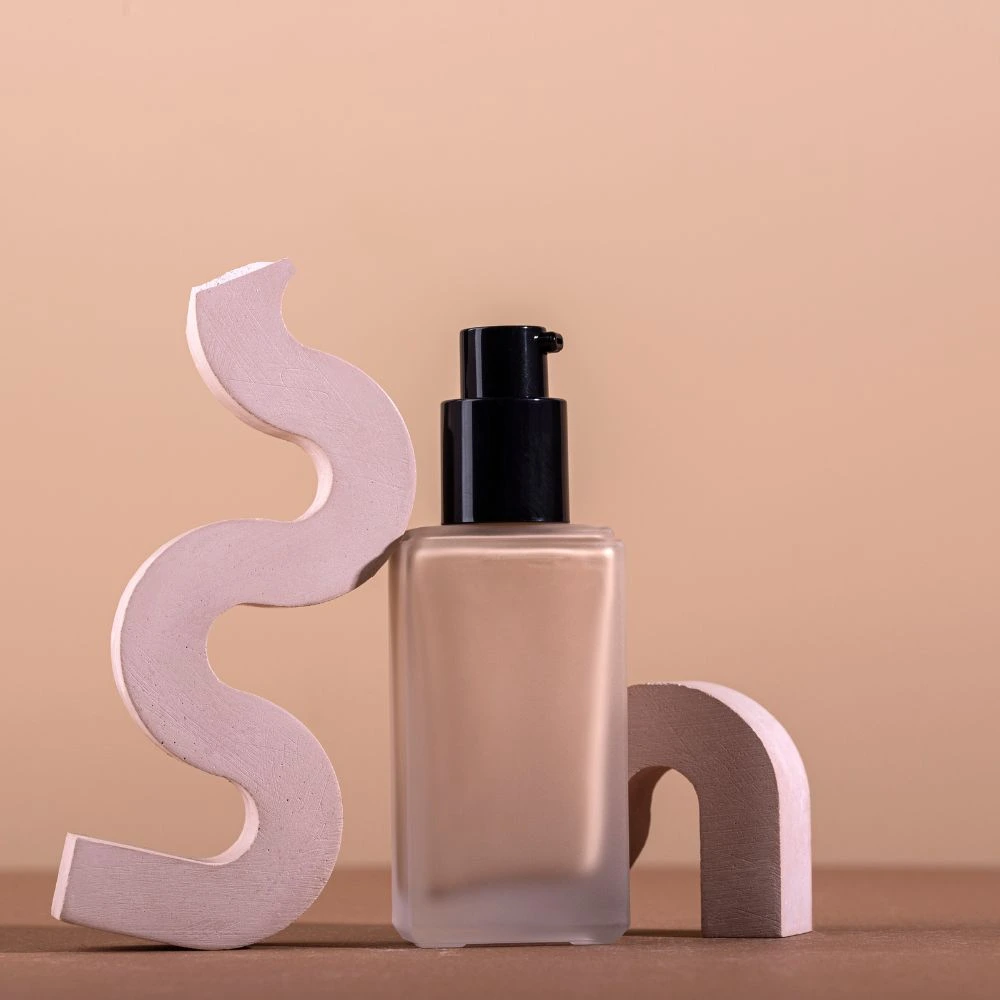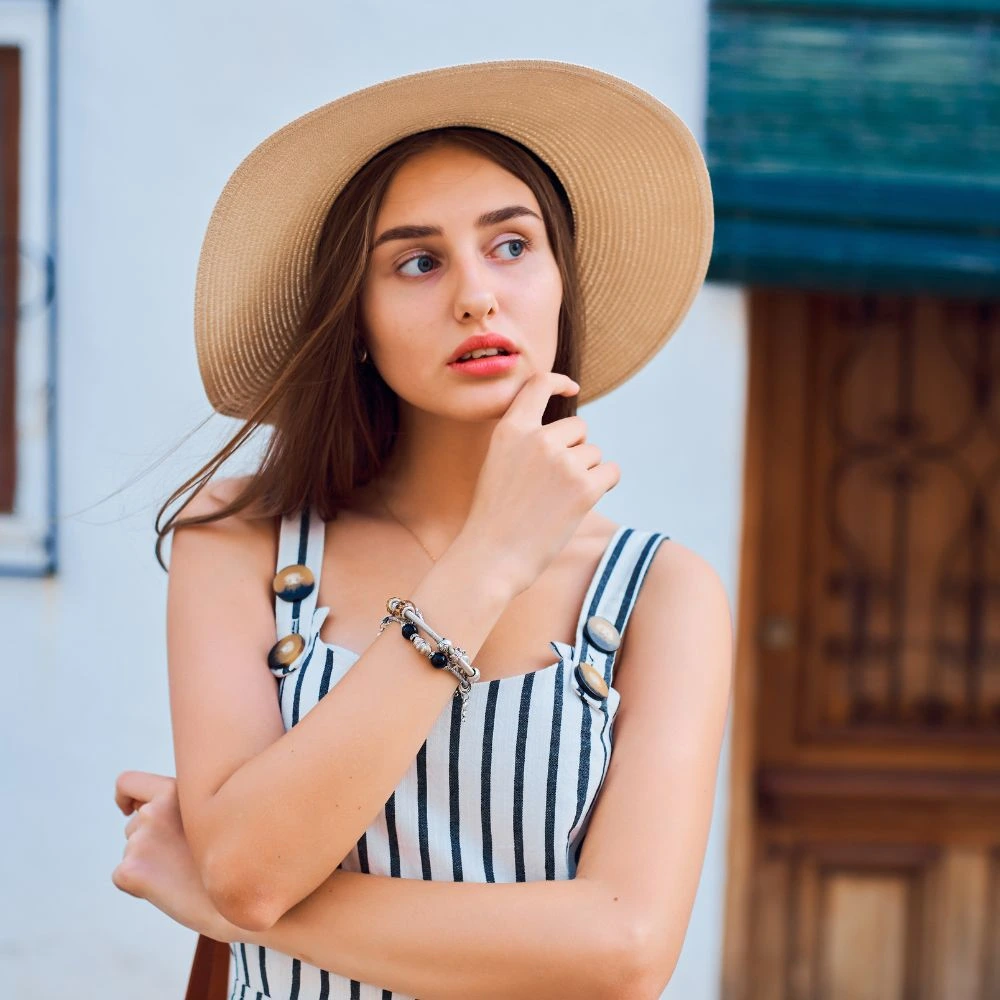 Are SPF foundations good for summer?
Summertime can be challenging for sensitive skin, as UV rays and heat can cause sunburns and other damage. The SPF (Sun Protection Factor) Foundation can be a great way to protect your skin during the hot summer months. SPF foundation is designed to form a barrier between your skin and the sun, reducing your chances of sunburns and other damage.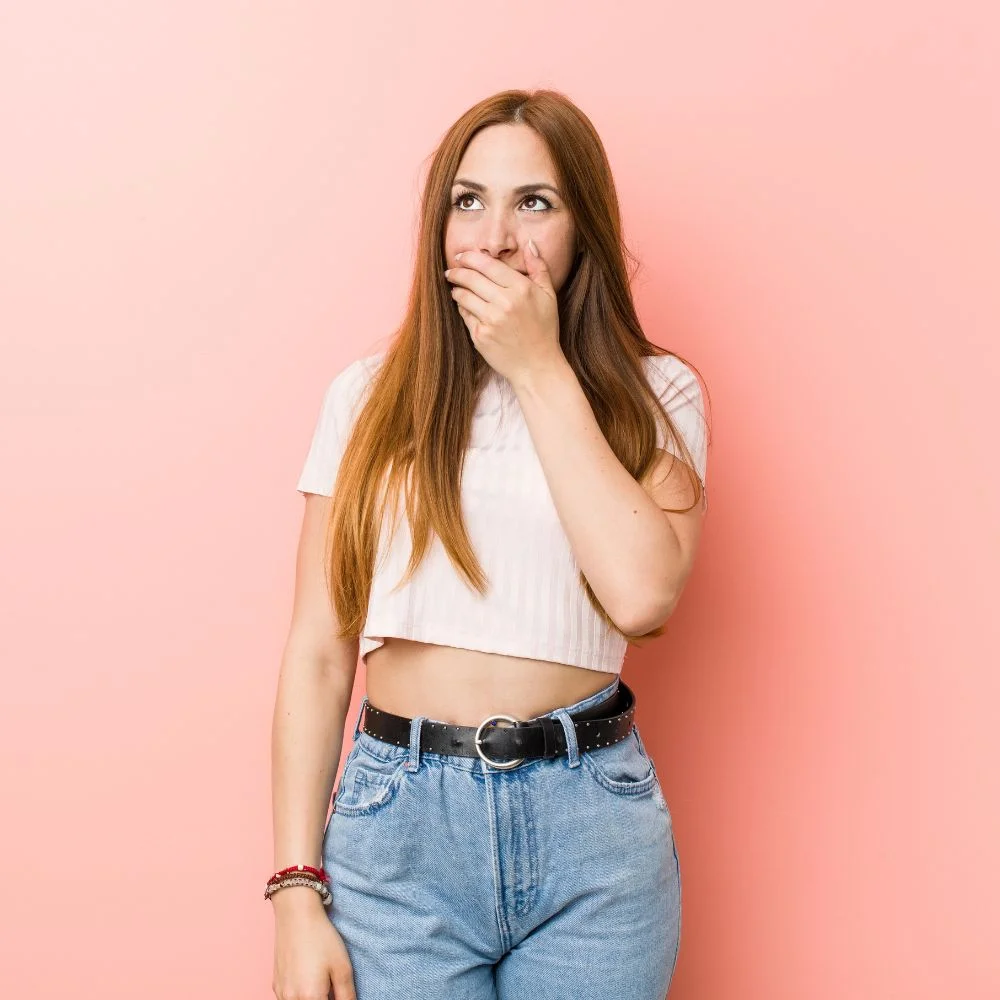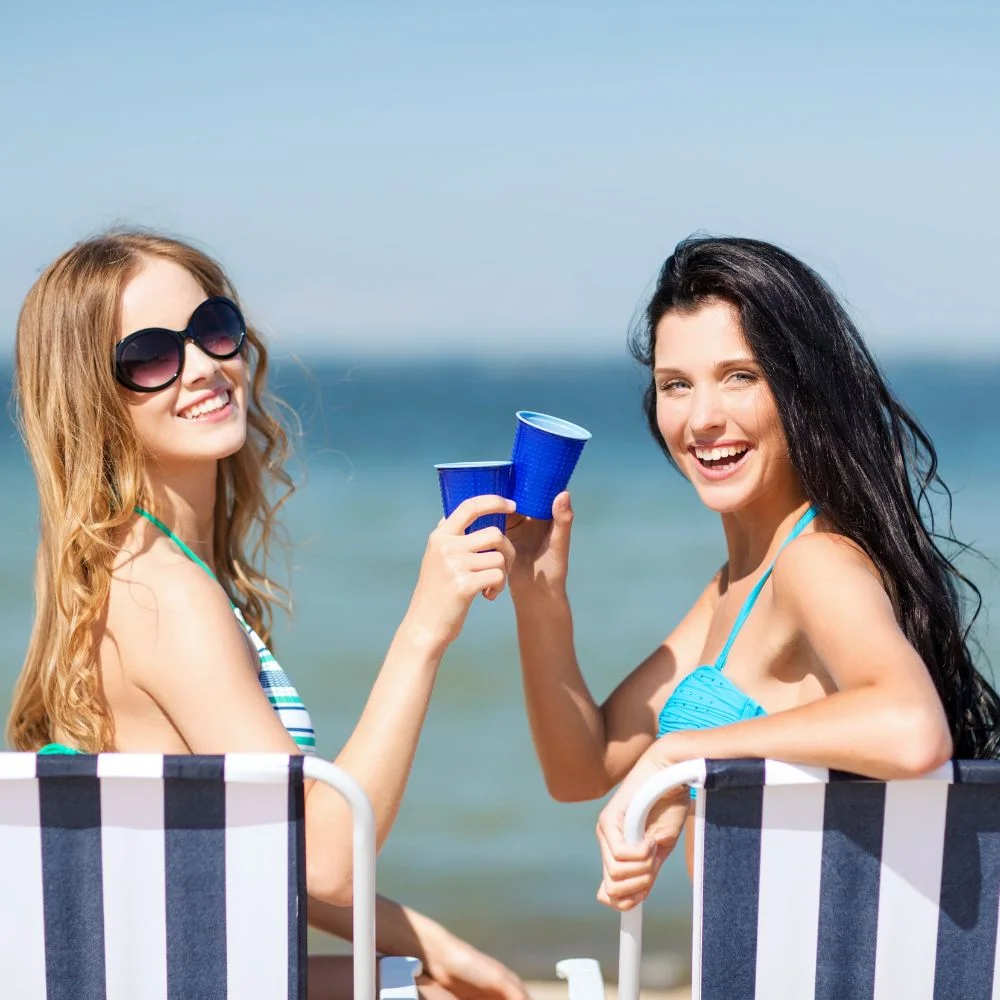 Top 4 Best Foundations With SPF:
Makeup foundation - an indispensable cosmetics product that has the transformative power to elevate your visage to new heights. A veritable masterpiece in the realm of beauty, it possesses unparalleled prowess, ensuring a flawless canvas upon which you can craft your look.
And if you are a lady who cares about her skin's health, then a foundation with the added benefit of SPF protection should be your go-to. This kind of foundation not only offers long-lasting coverage but also provides the ultimate protection from the sun's harmful UV rays.
The top 4 best foundations with SPF that we have stated above are all opulent products for those who seek perfection in their make-up routine. They are all luxurious, long-lasting, and have ingredients that can nurture and protect your skin while giving you a radiant complexion.
Whether you need a foundation with the added advantage of all-day hydration and anti-aging properties or a lightweight yet buildable option with SPF protection, these above-mentioned foundations offer it all so you can create the perfect look with absolute ease & confidence.