Face washes are one of the most integral components of a comprehensive skincare regimen. These efficacious products can help you remove excess dirt, oil, and bacteria from your complexion. The right facial wash will leave your skin feeling clean, refreshed, and balanced.
However, if you're dealing with hormonal acne, then finding the right face wash that will help mitigate your condition can be a bit more challenging because not all face washes are created equal. Are you looking for the ideal face wash for hormonal acne that is both effective & safe?
Don't worry; we have got you covered. We know that finding the perfect face wash that can kill acne-causing bacteria and won't leave your skin feeling dry and irritated can be complex; that's why we have compiled a list of the top 5 best face wash for hormonal acne in 2023.
All these best face washes for acne-prone skin are gentle, non-irritating, and have proven to be effective in the fight against hormonal acne. Plus, they are all packed with anti-inflammatory and antibacterial ingredients that will leave your skin feeling smooth, refreshed, and clear.
Keep reading to learn more about our list of the top 5 best face washes for hormonal acne!
We have searched for the best, so you don't have to live with the rest. In order to serve you to the best of our ability and to keep our blog going, GarnesGuide may collect a share of sales or other compensation from the links on this page if you decide to buy. Each product was independently researched by our editors, and the reviews may have been edited for length and clarity.
How We Choose the Best Face Wash For Hormonal Acne:
Hormonal acne, which is also known as adult acne, is one of the most common skin problems among adults. Hormonal acne develops when hormonal changes in your body stimulate the sebaceous glands to produce too much oil. This excess oil clogs pores and leads to breakouts.
To tackle this problem, using the right face wash is like the first step toward better skin. A good face wash can remove dirt, oil, and bacteria that accumulate on the skin during the day so that you can keep your pores clean and free of acne-causing bacteria. But with so many different brands & options available on the market, how do you know which is best for you?
To help you out, we have done a deep dive research and carefully picked the top 5 best face washes for hormonal acne that will help you to get rid of acne, reduce inflammation, and keep your skin healthy, beautiful, glowing & acne-free to the fullest and maximum extent.
All these face washes are made with safe & natural ingredients, and they are suitable for all skin types. Whether you have dry, oily, or combination skin, any of these face washes will work perfectly fine and help you achieve a complexion that is clear, hydrated, and healthy.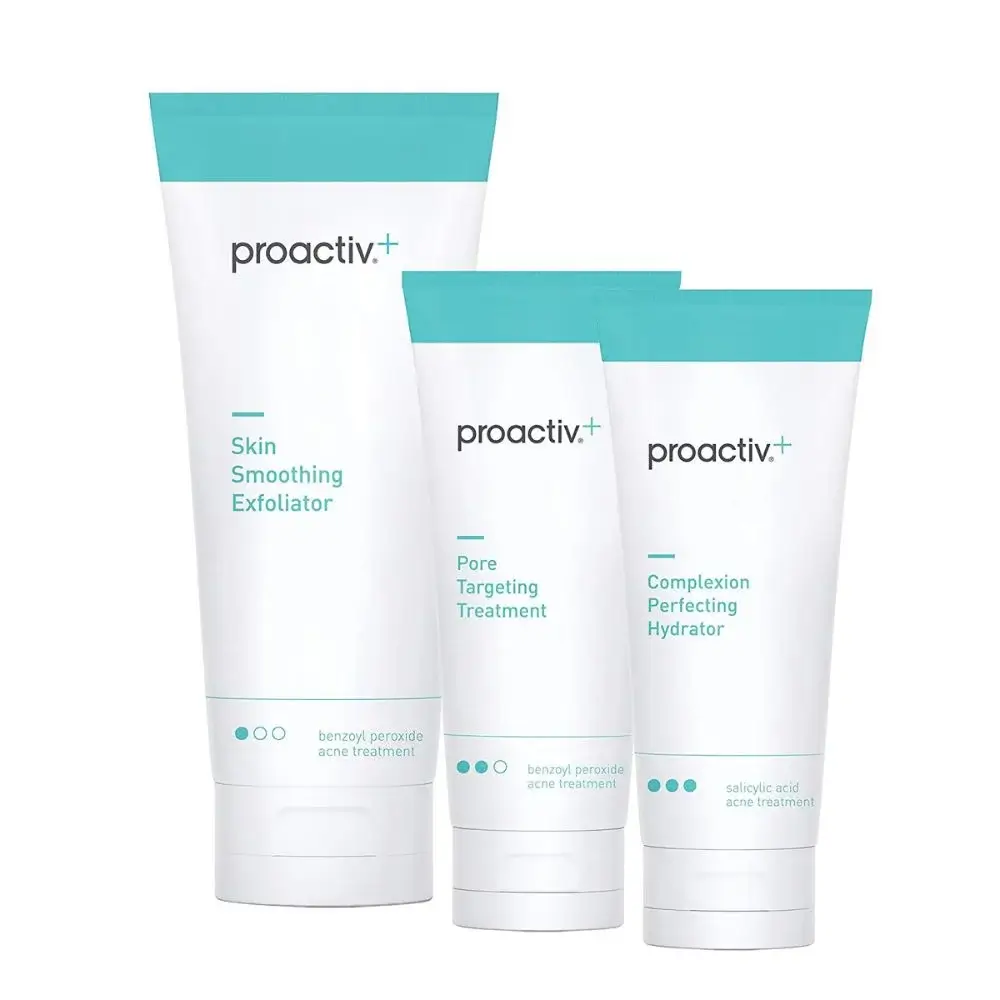 Best Face Wash For All Ages & Skin Types
Proactiv+ 3-Step Advanced Skincare Acne Treatment - Benzoyl Peroxide Face Wash
Check Price on Amazon
Why GG Loves It
Does your ordinary acne face wash make your skin feel dry or dull? Are you looking for a natural face wash that can help clear acne breakouts & absorbs excess oils while keeping your skin's pH levels balanced? If so, then you should defiantly try this immaculate acne solution.
Proactiv+ 3-Step Advanced Skincare Acne Treatment - Benzoyl Peroxide Face Wash is a complete acne treatment solution that prevents flare-ups and brightens skin tone while promoting glowing, healthy skin so that you can achieve a clear complexion that lasts.
This specially formulated face wash for acne is perfect for every skin type, including oily skin, sensitive skin, acne-prone skin, or normal skin. It is gentle yet effective and penetrates deep into your pores to remove impurities and prevent future breakouts and flare-ups.
It contains Benzoyl Peroxide, which is an active ingredient that kills acne-causing bacteria and helps keep your skin clear from acne. This face wash also contains Salicylic acid, which helps exfoliate the skin, unclog pores, and remove excess oils that cause breakouts. Salicylic acid is also one of the best ways to manage hormonal acne, inflammatory acne, and cystic acne.
Whether you are a teen who is just starting to experience acne or an adult who still deals with breakouts, Proactive+ will help keep your skin clear and bright! So, if you want to enjoy healthy and glowing skin without dryness or dullness, then this is the best face wash for you!
What You Should Know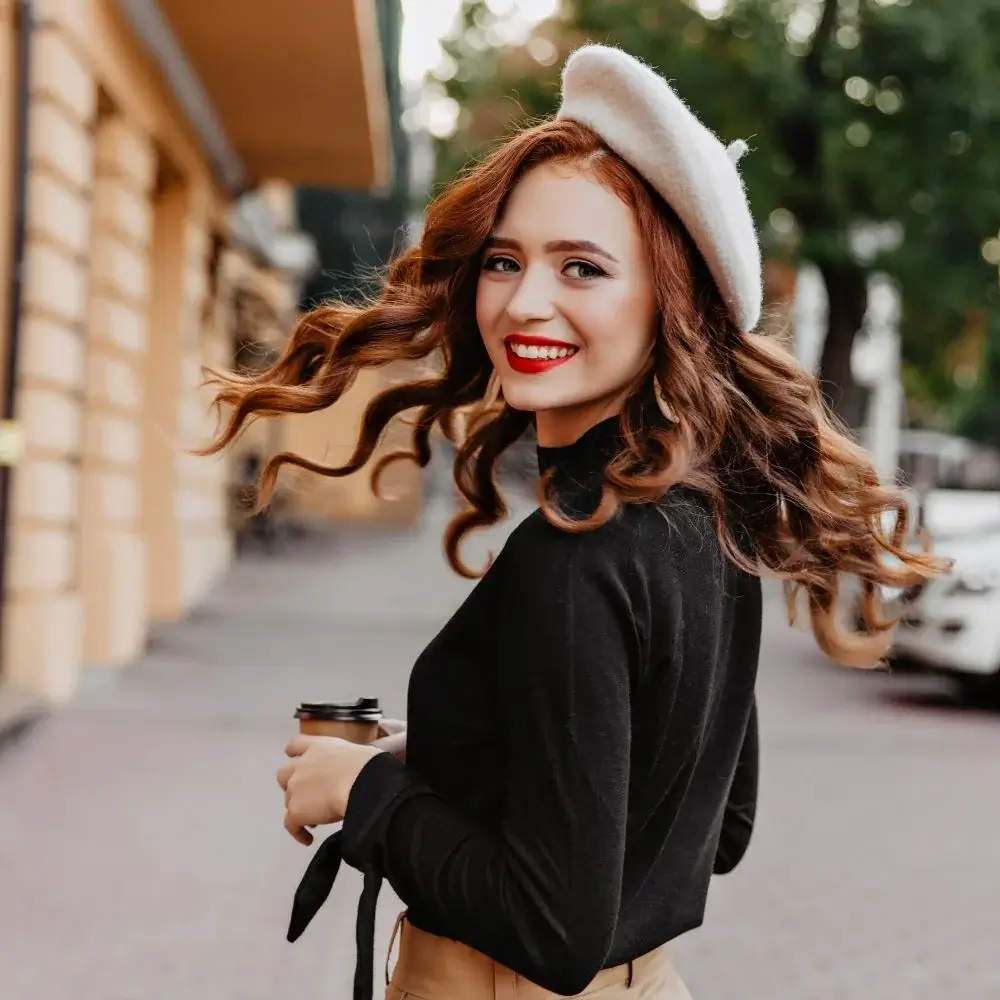 Proactiv+ is the worlds leading skincare brand that is only known for its effective acne solutions that have been transforming people's skin since 1995. With a proven track record of success, Proactiv+ has earned the trust and recognition of millions of people worldwide.
Whether you're struggling with mild or severe acne, Proactiv+ can help you achieve clear, healthy skin that you can feel confident in. The 3-Step Acne System by Proactiv+ is an all-in-one skincare solution that helps to clear current breakouts and prevent future ones.
Each step of this system is designed to provide the essential components for a healthier complexion starting with the Renewing Cleanser, Revitalizing Toner, and Repairing Treatment.
The acne cleanser helps to unclog pores and remove dirt & impurities, while the toner helps to remove excess oil that can cause breakouts. Finally, the Repairing Treatment of this system helps to reduce redness and inflammation, shrink pores and control acne-causing bacteria.
This salicylic acid & benzoyl peroxide solution is also formulated to help balance out your skin's natural oils and rid your face of excess sebum, which can make your skin appear dull. With this complete acne skin care kit, you can expect visibly clearer results in just 90 days!
So what are you waiting for to get the skin of your dreams? Try Proactiv+ 3-Step Advanced Skincare Acne Treatment and begin your journey to a clear, soft, and beautiful skin today!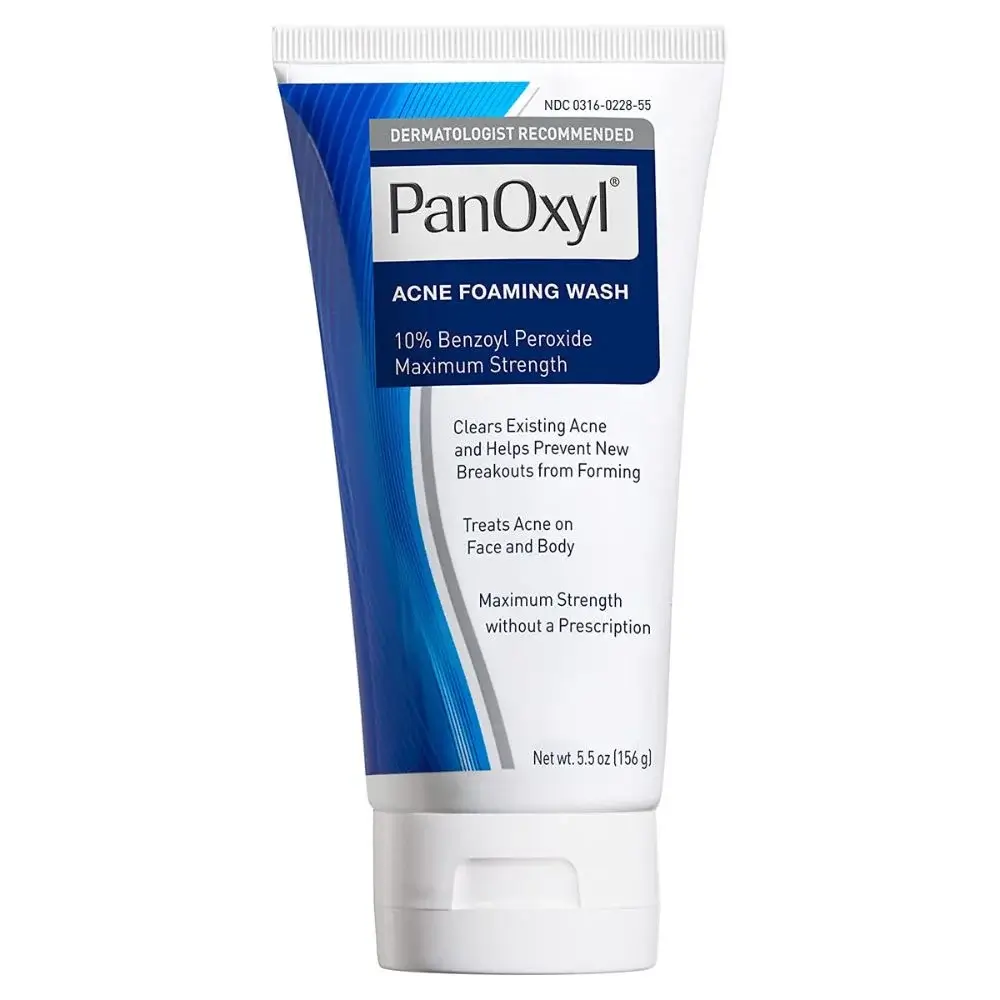 Best Face Wash For Acne Prone Skin Types
PanOxyl Acne Foaming Wash
Check Price on Amazon
Why GG Loves It
Are you looking for a gentle face wash that is great at treating acne? Searching for a lightweight formula that gently smoothens the skin and reduces redness and uneven skin tone? If so, then the PanOxyl Acne Foaming Wash is an amazing product for you to give a try!
This acne face wash is blended with the highest over-the-counter strength of 10% Benzoyl Peroxide, and it's the perfect solution to say goodbye to acne that has been clogging pores.
Benzoyl chloride, also known as benzenecarbonyl chloride, is a powerful chemical compound that has been used for years to treat all types of acne, from mild to moderate and even severe.
The active ingredient in this face wash is fast-acting, killing acne-causing bacteria on contact and deep cleaning your pores to give you a fresher, clearer look. In addition to its antimicrobial properties, PanOxyl Acne Foaming Face Wash also works to soothe and prevent redness.
As other acne face washes, it does not contain hyaluronic acid, tea tree oil, glycolic acid, or alpha hydroxy acids, but with the maximum strength formula of 10% Benzoyl Peroxide, it promises to get rid of pimples faster while sealing your skin's moisture barrier to keep your face hydrated and nourished so it won't dry out or cause any irritation and inflammation.
In simple words, it's an all-in-one acne face wash that can turn your skin into a better version of itself. So if you desire to achieve skin this is clear, rejuvenated, and acne-free, then the PanOxyl Acne Foaming Wash is definitely worth a try because of its therapeutic benefits!
What You Should Know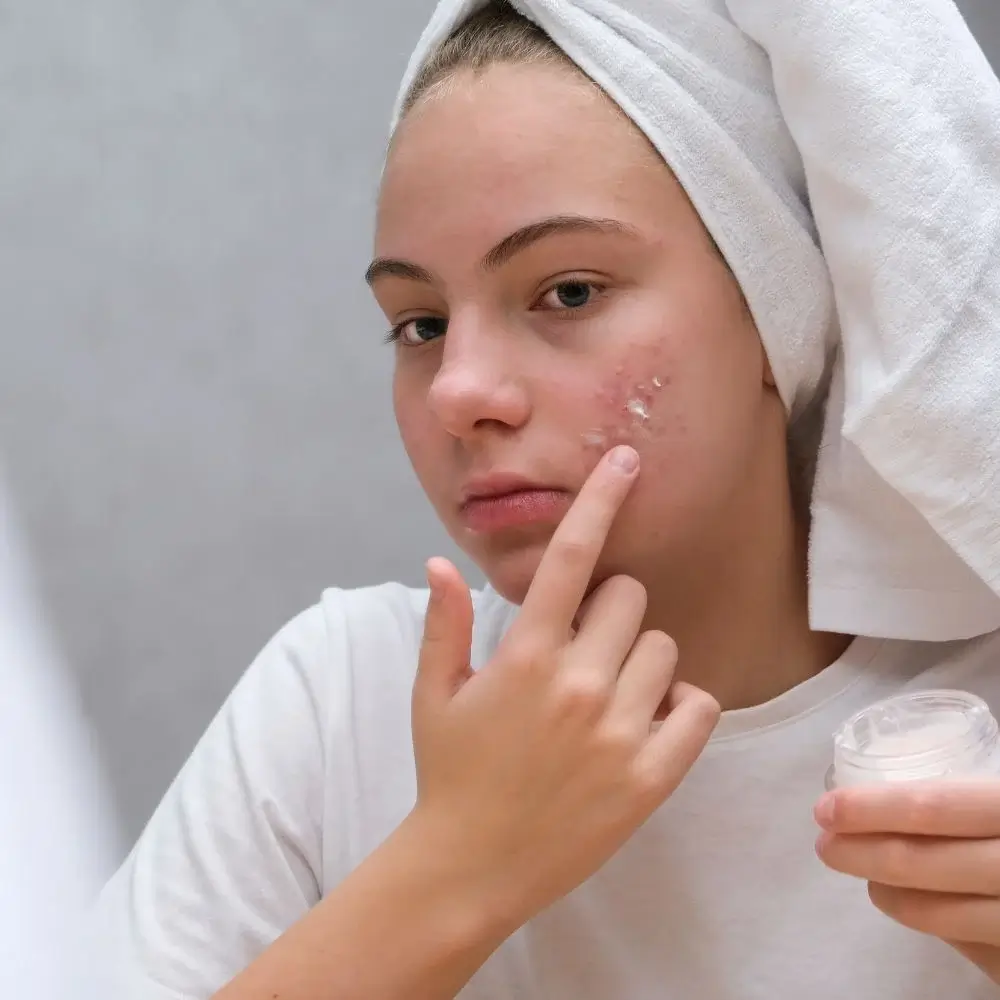 On the market, there are plenty of face washes that you can use to treat acne-prone skin concerns such as blackheads, whiteheads, and other forms of acne. Unfortunately, not all face washes are created equal, and some may fall short of achieving the desired results.
PanOxyl has developed a foaming wash intended to help you achieve the results that you desire. With their patented technology, PanOxyl Acne Foaming Wash is specially designed to help treat your acne-prone skin and cleanse, unclog, and reduce the size of pores.
For oily skin types, the foam will leave your skin feeling clean and refreshed without over-drying it. This immaculate beauty product is also free from fragrances, dyes, and parabens, so you can rest assured knowing that your skin is only being treated with natural ingredients.
The most amazing aspect of the acne face wash is that it can be used on the face, chest, and back, which makes it a great option if you are looking to treat problem areas all over your body. (find the best body wash for black skin here!)
Not only is the face wash highly effective, but it's also incredibly convenient to use. Simply wet your skin, dispense a small amount of foam onto a washcloth or your hands, and massage the affected area. Rinse your skin with warm water and gently pat dry with a clean towel.
For best results, apply the wash twice a day to achieve clearer, smoother skin in no time. Try using the acne foaming wash for two to three weeks, and you will begin seeing positive results. With continued use, you can expect to enjoy clearer skin and reduced pore size.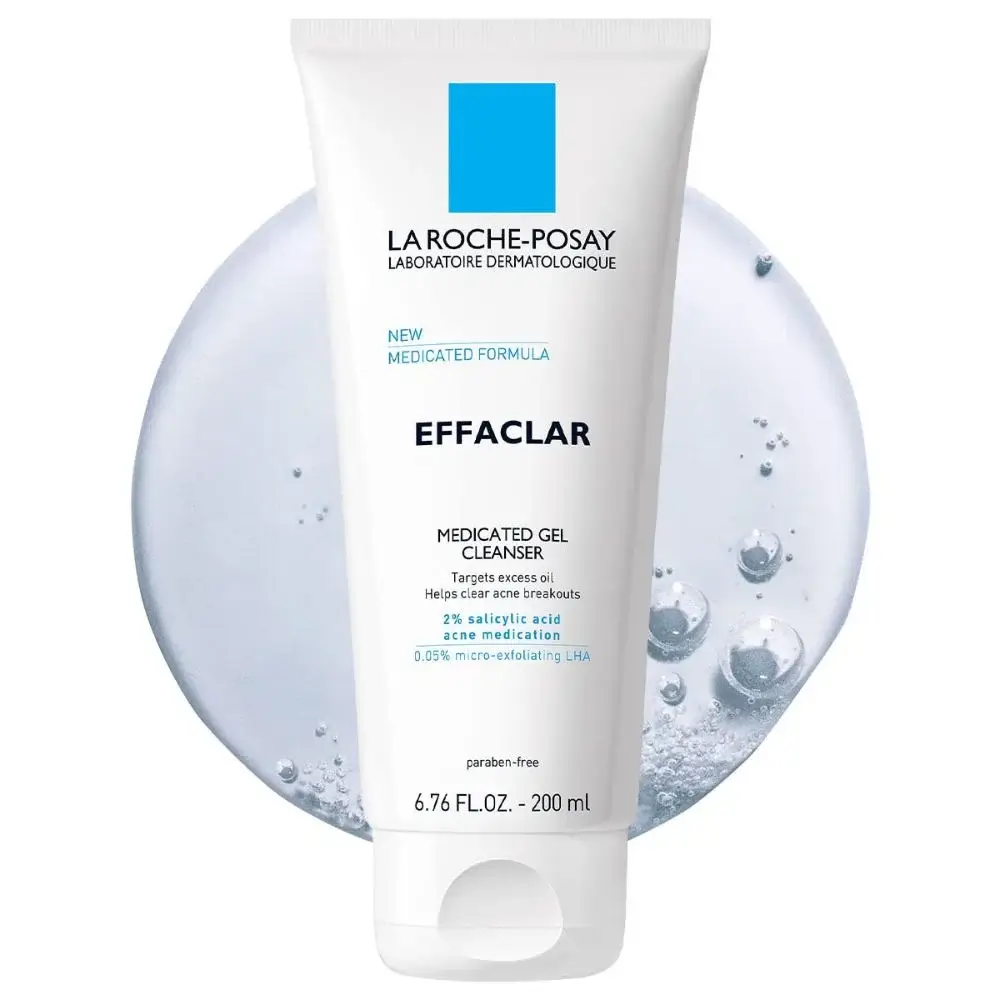 Best Face Wash For Clearing Acne and Breakouts
La Roche-Posay Effaclar Medicated Gel Facial Cleanser
Check Price on Amazon
Why GG Loves It
Are you frustrated by oily, breakout-prone skin that never seems to fully cooperate? Do you want to pamper your skin with the best possible care it deserves? If so, then the La Roche-Posay Effaclar Medicated Gel Facial Cleanser is an excellent solution for you to go with!
This face wash is made with naturally derived ingredients that are designed to combat acne and breakouts by targeting excess oil production, reducing inflammation & soothing the skin.
The secret weapon in this powerful formula is the inclusion of 2% Salicylic Acid, a well-known acne-fighting ingredient that helps to clear pores, reduce inflammation, and unclog blackheads. (find the best face wash for blackheads here!)
The 2 percent salicylic acid in this face wash is a gentle yet effective exfoliant that helps to eliminate dead skin cells, dirt, and other impurities that can clog pores and lead to breakouts.
By using this medicated face cleanser regularly, you can help prevent future breakouts from forming and achieve a smoother, clearer complexion. The feature that makes this all-in-one face wash stand out from the rest is that it is suitable for all kinds of skin types & tones.
Whether you have acne-prone skin, oily skin, sensitive skin, combination skin, dry skin, or even irritated skin, this gentle acne cleanser works wonders. It can also strengthen the skin barrier to protect against environmental aggressors such as pollution and humidity.
To put it simply, with this face wash, you can stop worrying about acne, oil control, and skin irritation. So why wait? Give it a try, and let your skin be healthier & more beautiful than ever!
What You Should Know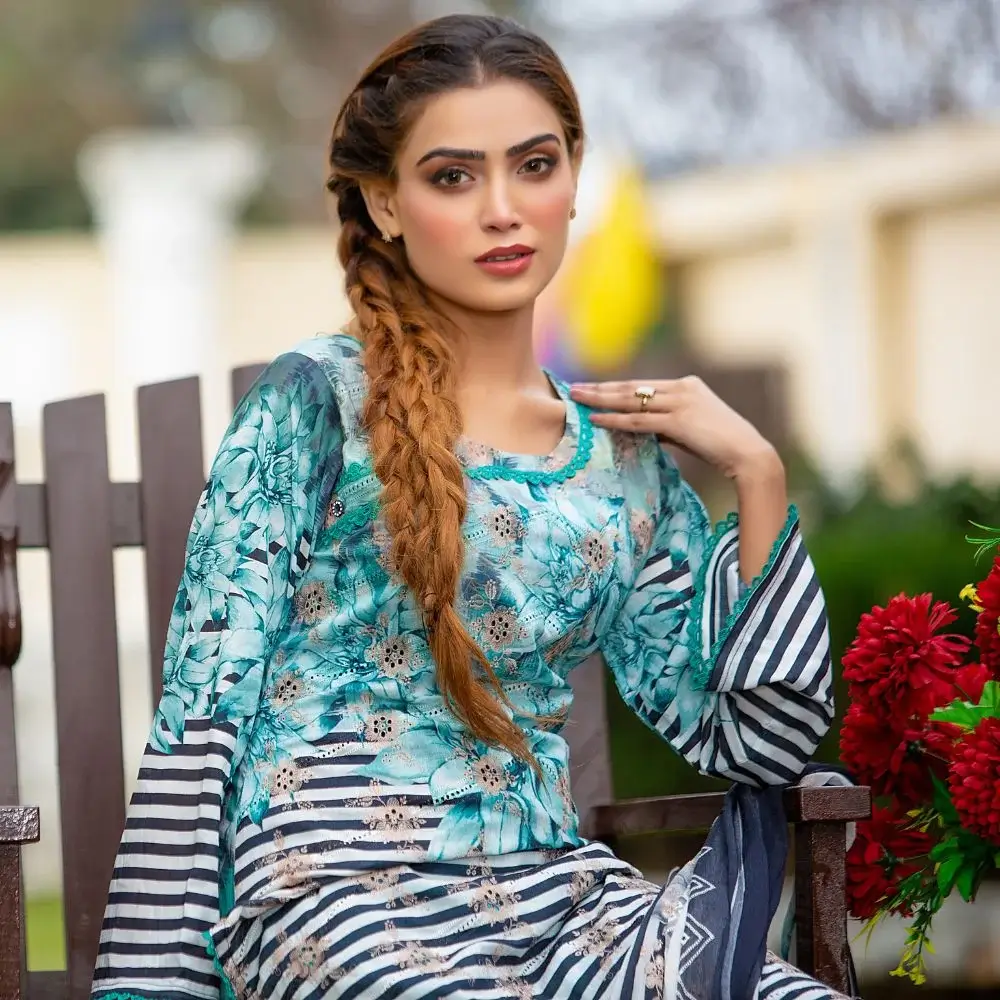 La Roche-Posay is not just an ordinary skincare and beauty brand that you can find at your local store. La Roche-Posay is part of the L'Oréal Group's family of brands and has a long history of providing safe, effective skincare solutions to customers around the world.
La Roche-Posay offers life-changing skincare products to its customers that are recommended by thousands of dermatologists and skin professionals. Their products are formulated with potent ingredients that help to improve skin texture and tone, as well as reduce signs of aging.
And this acne-fighting face wash is no exception, without a dought! We all know that acne-prone skin can be hard to manage, but with this powerful face wash, you can help reduce the appearance of breakouts and blemishes while still keeping your skin hydrated and nourished.
It includes Lipo-Hydroxy Acid (a skin exfoliant) that gently dissolves debris, unclogging pores and removing excess oils from the skin, as well as Salicylic Acid (aka ortho-hydroxybenzoic acid) to help reduce redness and control sebum production that can lead to breakouts.
The best part about this innovative acne face wash is that its mild, non-irritating formula won't dry out your skin. It also comes in a compact, travel-friendly size that's perfect for keeping your acne in check while you're on the go without having to lug around a bulky bottle.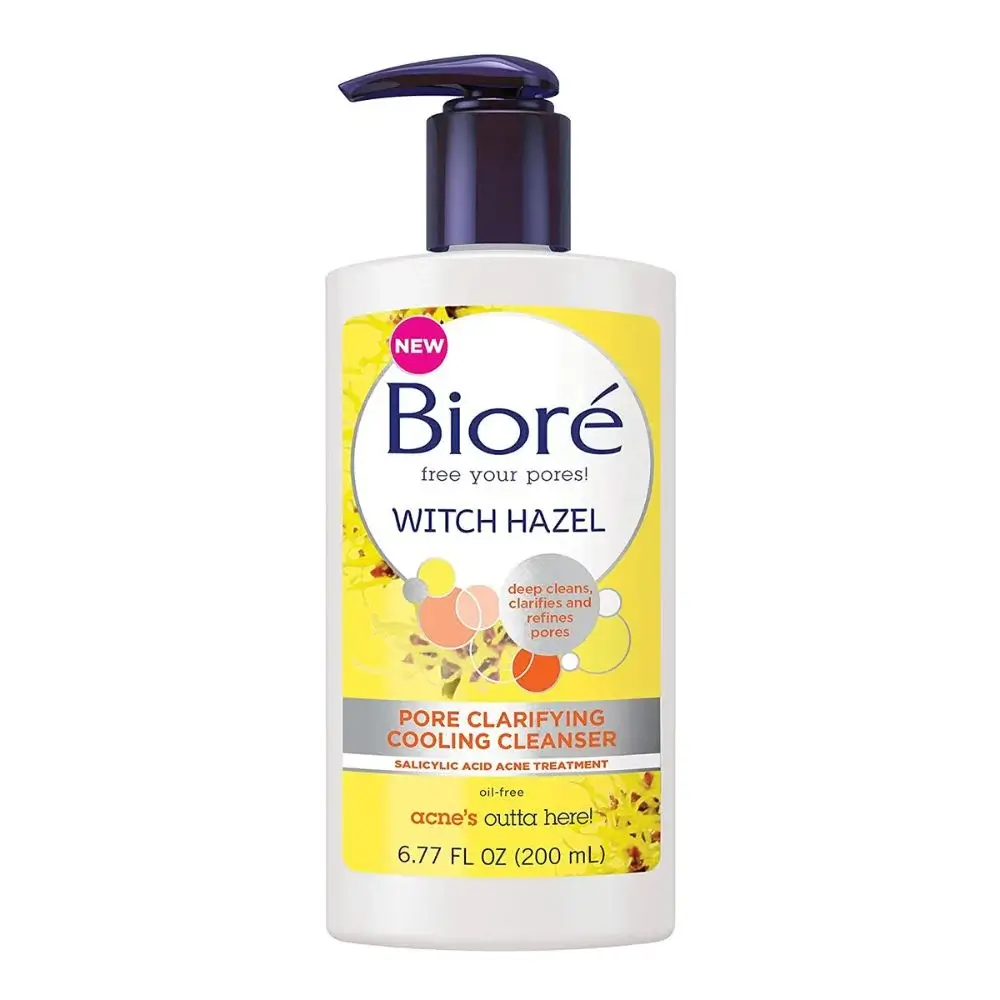 Best Face Wash For Acne Prone, Oily Skin
Bioré Witch Hazel Pore Clarifying Acne Face Wash
Check Price on Amazon
Why GG Loves It
Have you been searching for a face wash that helps defend against blemishes and oiliness? Is your skin looking dull, dry, and lifeless, which is difficult to keep clean? If your answer is yes, which is, of course, then try out Bioré Witch Hazel Pore Clarifying Acne Face Wash.
This gentle cleanser is constructed with the utmost care to help you achieve the clear, soft, smooth complexion that you are always dreaming of. With this, you can transform your acne-prone skin into a luminous, beautiful masterpiece that everyone will not stop looking at.
It can help support collagen, gently exfoliates the skin, and removes dead skin cells & pore-clogging dirt to create a healthy complexion. Its unique oil control formula provides an even balance for combination skin, which gives you a smooth surface for makeup application.
Whether you are dealing with hormonal acne, cystic acne, nodular acne, or fungal acne, this power-packed career is the perfect solution. So pack your bags, and let the journey to beautiful skin begin because, with this, you can start to create a clear, acne-free complexion.
What You Should Know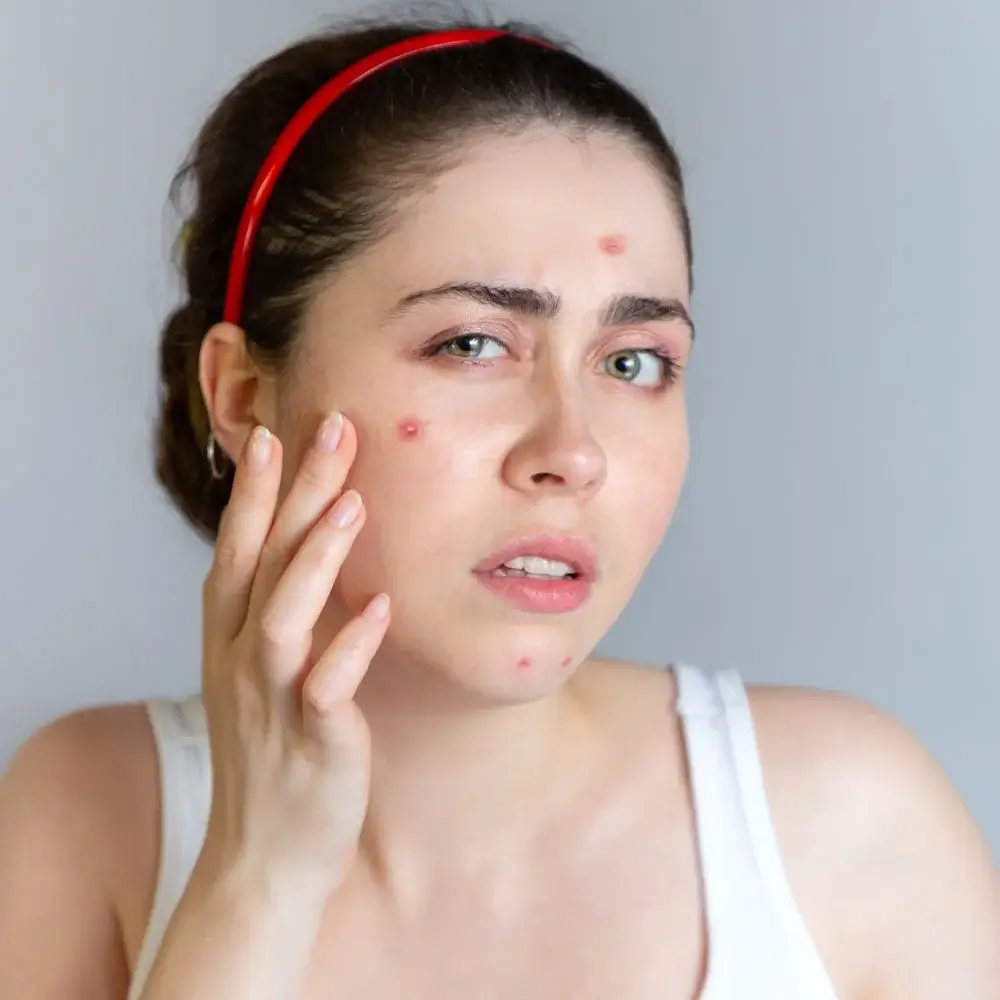 This all-in-one acne face wash is one of the most effective solutions to achieve a deep cleanse and combat blemish-causing dirt and oil. The Bioré Pore Clarifying Cooling Facial Acne Cleanser goes beyond a regular facial cleanser to provide a refreshingly cool formula that not only purifies your acne-prone skin but also leaves it feeling invigorated & & revitalized.
With its advanced cleansing properties, this potent facial cleanser removes up to 99% of pore-clogging impurities, which implies that it is the best way to prevent blemishes & breakouts.
It features a 2% salicylic acid formula that purifies your pores and helps reduce acne breakouts. It also contains Witch Hazel extract, which is known to have antimicrobial properties and further helps in reducing oiliness, while aloe vera helps soothe your skin.
Plus, it is also hypoallergenic and non-comedogenic, which makes it suitable for all skin types. So whether you have acne, oily skin types, or dry or sensitive skin, this salicylic acid face wash will work effectively without contributing to clogged pores, blemishes, and breakouts.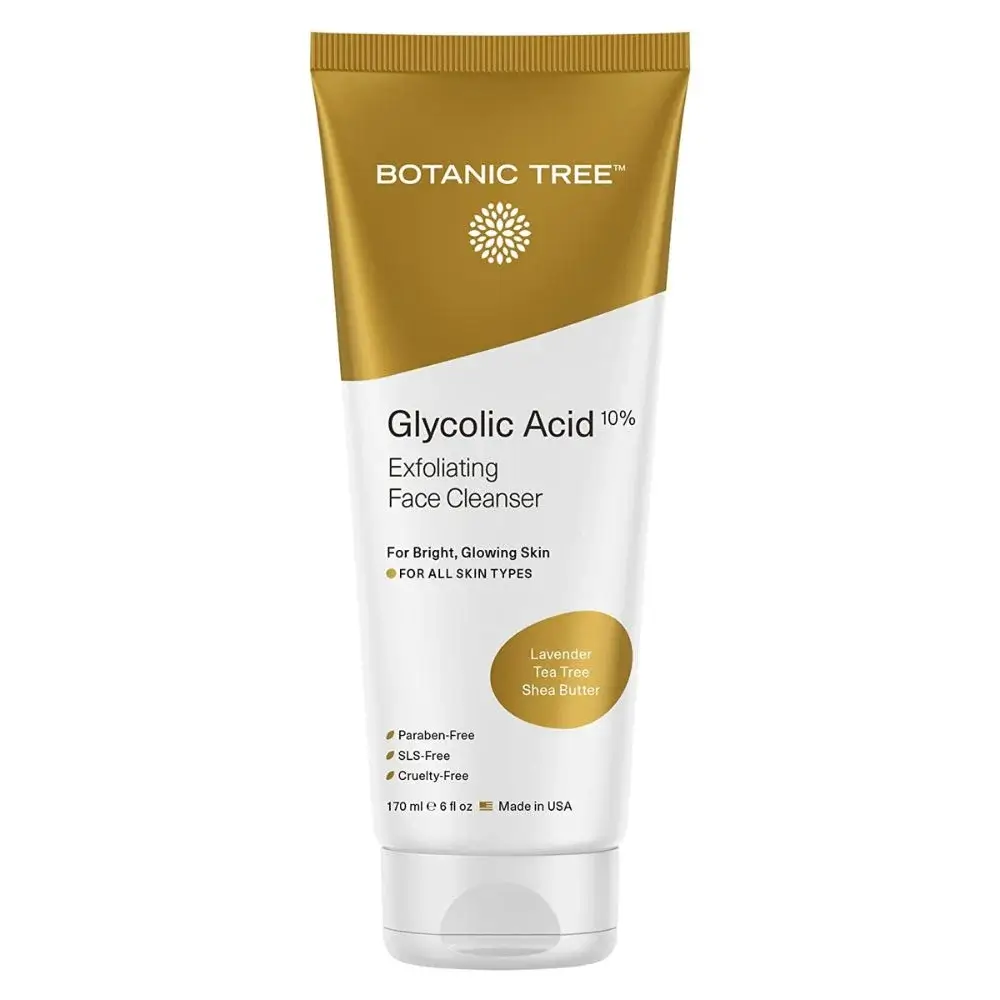 Best Face Wash For Acne Prone, Oily, & Sensitive Skin Type
Botanic Tree Glycolic Acid Face Wash
Check Price on Amazon
Why GG Loves It
Do you need a face wash that keeps your skin clear to reveal a stunning, glowing complexion? Looking for an ideal acne treatment for those who suffer from hormonal or cystic acne? If so, then you should opt for Botanic Tree Glycolic Acid Face Wash, the perfect face wash for acne.
The reason why this outstanding face wash is an optimal solution for those with acne or blemish-prone skin type is that it contains the 2 most powerful ingredients that are only known for their ability to fight acne and blemishes to give you clear, smooth, bright skin.
This wash is formulated with 10% glycolic acid & salicylic acid that gently exfoliates and deeply penetrates to reduce the appearance of dark spots and breakouts. It helps remove makeup, oil, and dirt while also nourishing aging skin that requires additional nourishment.
Whether you are a teen who is constantly dealing with breakouts or an adult who suffers from hormonal acne, this face wash will leave your skin feeling smooth & clean. It lathers well, smells great, and leaves no sticky residue behind to ensure you feel refreshed and revitalized.
To put that simply, if you want to achieve a bright, beautiful complexion that is free from blemishes and imperfections— Botanic Tree Glycolic Acid Face Wash is the answer you have been looking for! Give it a try and notice how it can elevate your skin to the next level.
What You Should Know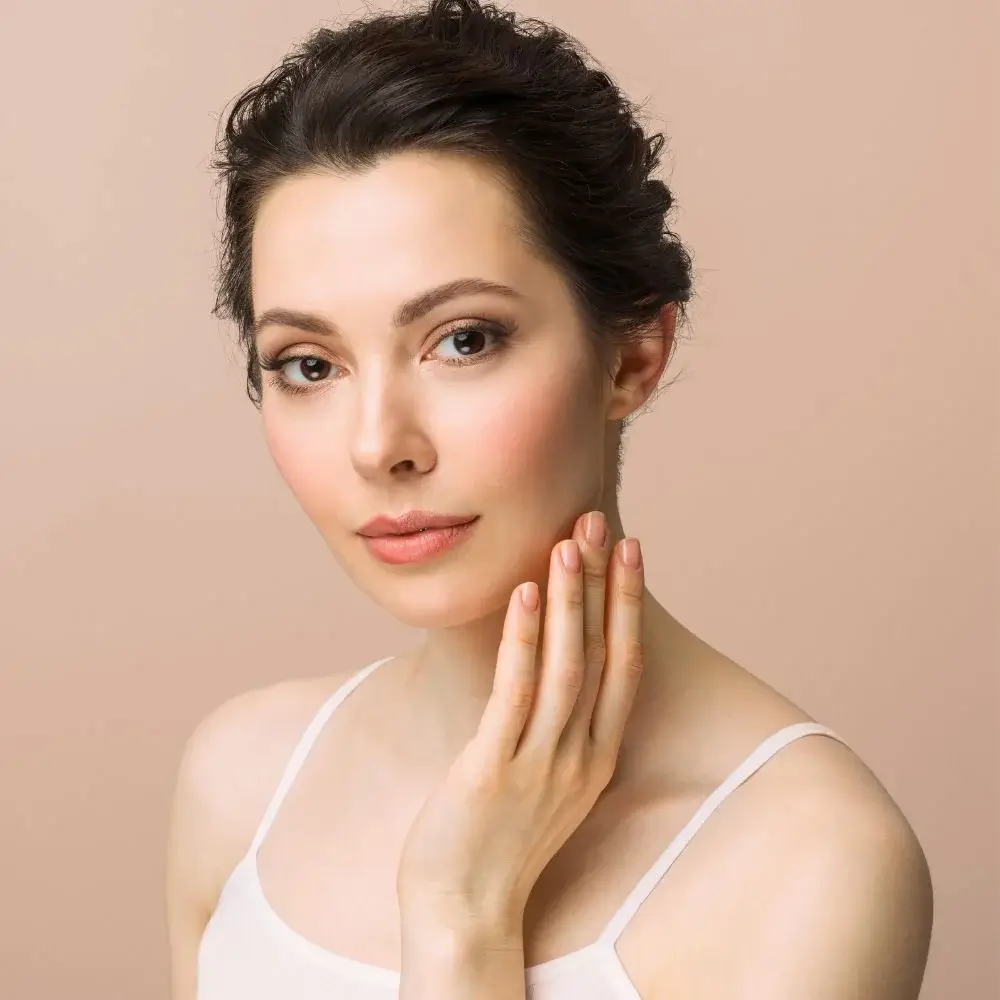 At Botanic Tree, they recognize the importance of feeling confident in your own skin and the products you use; that's why they are committed to providing cruelty-free, vegan skincare products that are packed with natural, high-quality ingredients to deliver real results.
They believe that nature has the power to cleanse, heal & restore your skin, and they have created the Botanic Tree Glycolic Acid Face Wash to do just that. Compared to other face washes for acne, it's an ideal solution for those who want to rediscover their natural glow.
Including salicylic acid & glycolic acid, this face wash also contains other natural ingredients such as Aloe Vera, Bamboo Extract, Shea Butter, Peppermint Oil, Seaweed, and Tea Tree oil that all work to reduce the appearance of acne, dark spots, and hyperpigmentation.(find the best body wash for hyperpigmentation here!!)
It also has Lavandula Angustifolia (Lavender Oil), which helps to soothe and calm the skin for a more radiant complexion. By incorporating this face wash into your daily skincare routine, you can experience the benefits of refreshed, balanced, and nourished skin with regular use.
Here are Some FAQs to Help Guide you on Your Way!
If you are someone who is constantly waging a battle against stubborn hormonal acne, then you know all too well the frustration and despair it can bring. However, with a good face wash for hormonal acne by your side, the tides of this relentless war can finally turn in your favor.
But can it really prevent this unceasing onslaught of blemishes? To oblige you, here are some of the most FAQs about hormonal acne and face washes that will guide you on your way:
​​What gets rid of hormonal acne fast?
Unfortunately, there is no magic solution to get rid of hormonal acne fast. It takes time & patience to find the right treatment. Consult a dermatologist who can advise a personalized approach, like topical or oral medications, lifestyle changes, or a combination of both.
Can washing your face prevent hormonal acne?
While washing your face regularly is an important part of skincare, it may not prevent hormonal acne entirely. Hormonal acne is influenced by internal factors. However, a gentle cleansing routine can help maintain clean pores and reduce the risk of additional breakouts.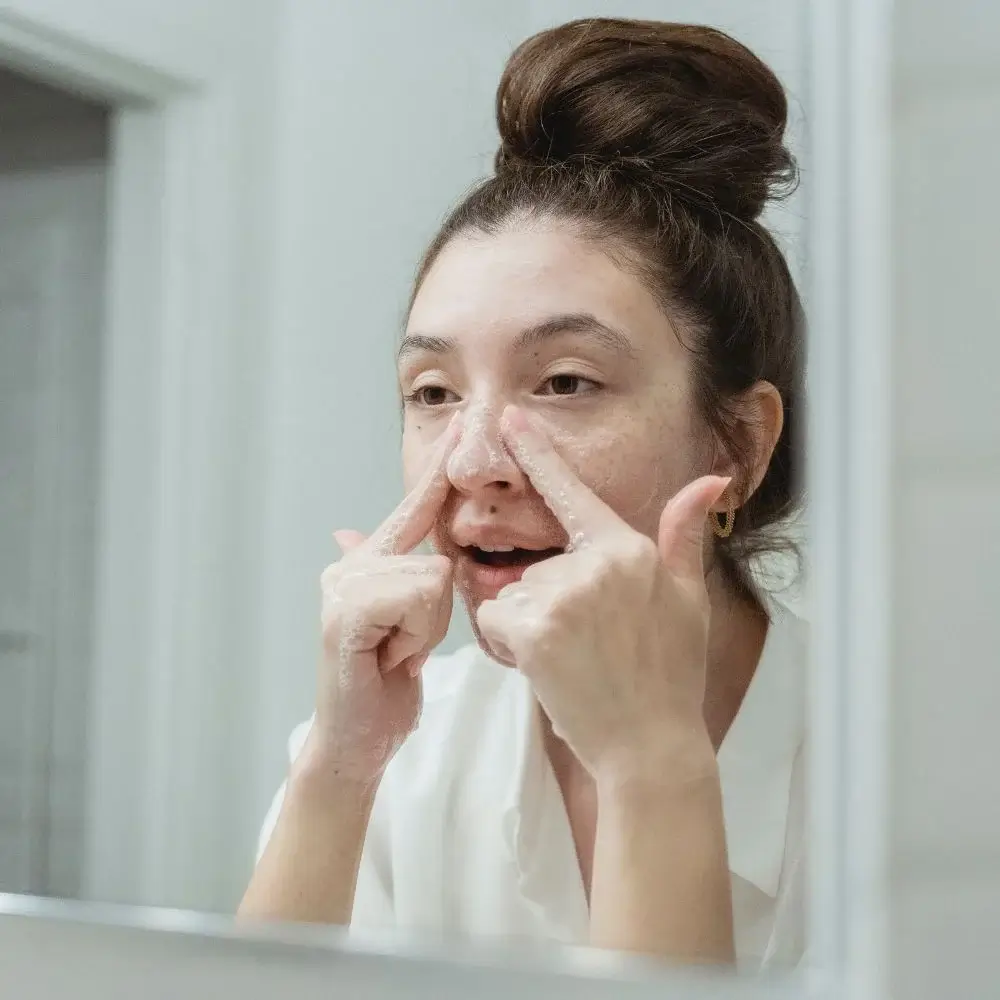 Can skincare treat hormonal acne?
Skincare alone may not fully treat hormonal acne since it originates from internal factors. However, a consistent skincare routine tailored to your skin type can help manage and improve the condition by keeping your skin clean, hydrated, and balanced.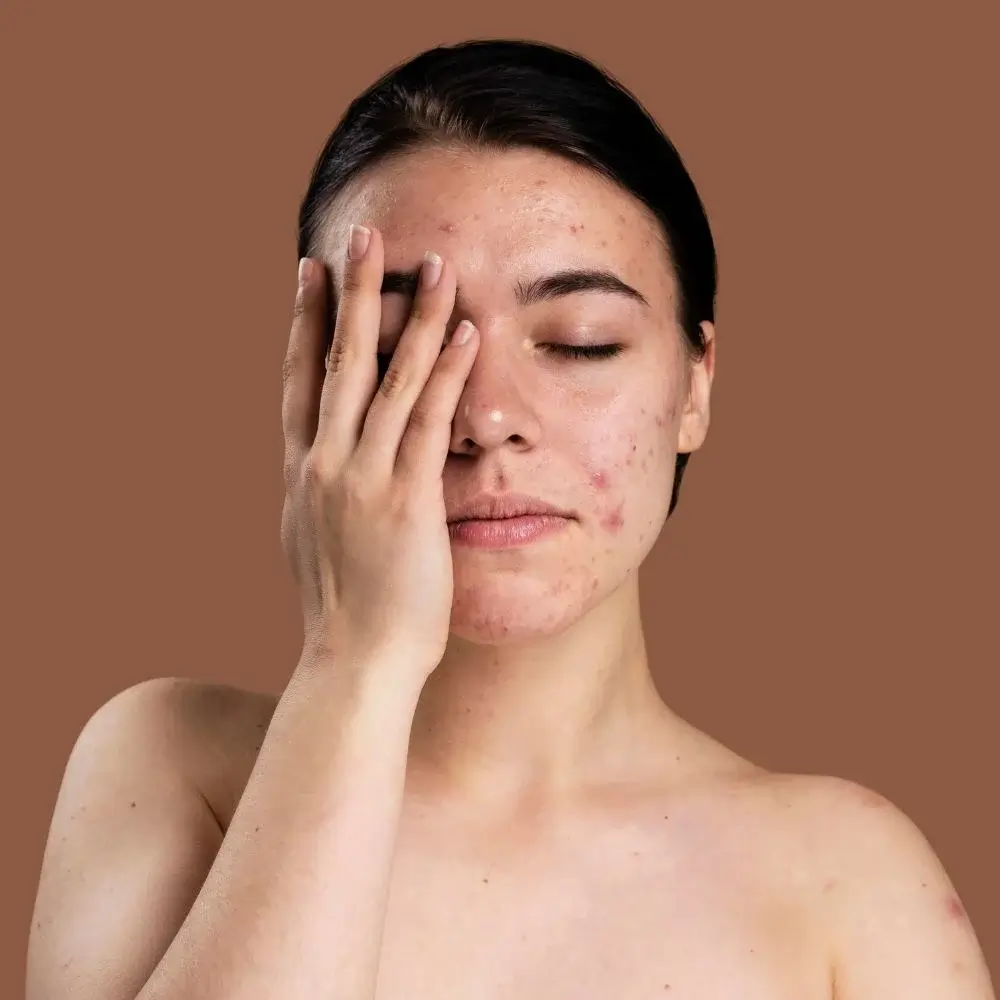 How do I cure my hormonal acne naturally?
Treating hormonal acne naturally involves maintaining a healthy lifestyle. To keep your skin acne free, focus on a balanced diet, regular exercise, stress management, and sufficient sleep.
Additionally, incorporating gentle skincare, like tea tree oil, willow bark extract, lactic acid, or witch hazel, and herbal remedies, such as evening primrose oil or green tea, may provide some relief. However, consulting with an expert dermatologist is essential for personalized advice.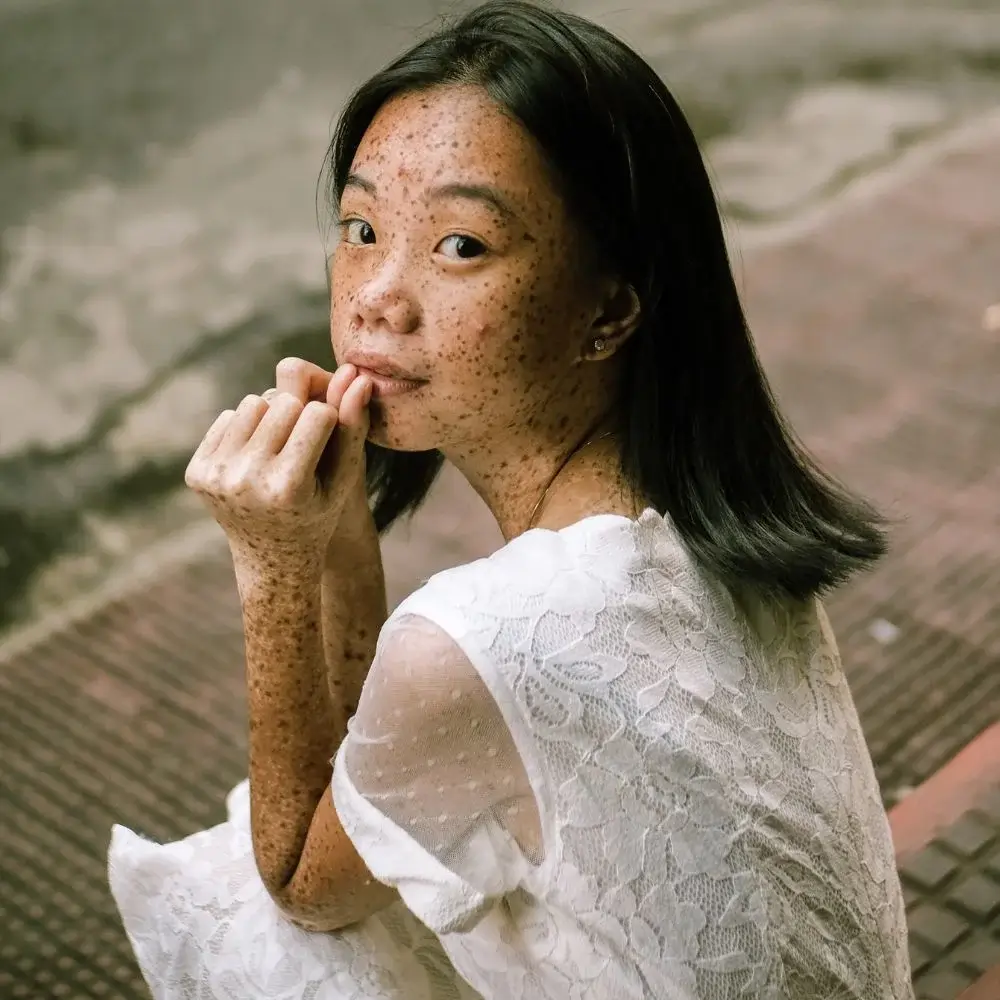 Why am I getting hormonal acne?
Hormonal acne is caused by an imbalance in your hormones, particularly androgens like testosterone. These hormones cause your skin to produce more oil, which can lead to clogged pores & breakouts. Stress, diet, and certain medications can also contribute to hormonal acne.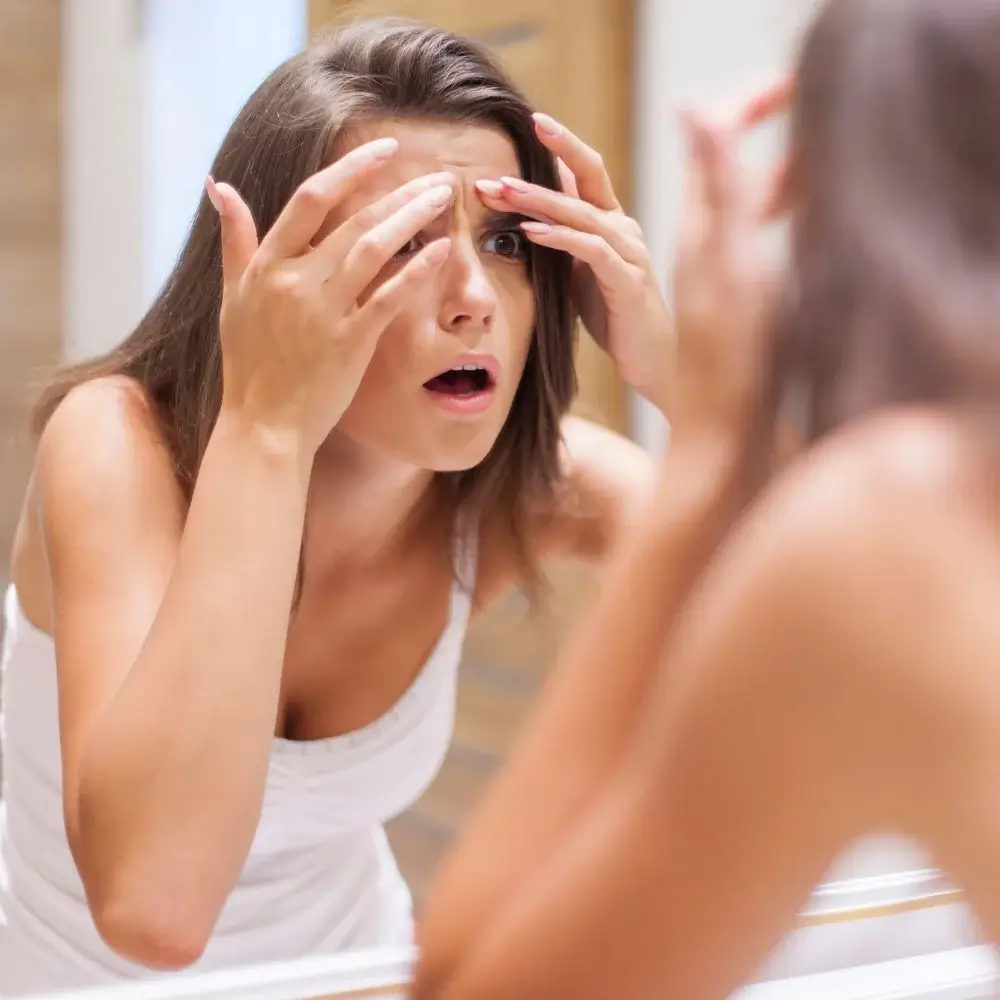 Top 5 Best Face Washes For Hormonal Acne:
Hormonal acne is an annoying and unpleasant skin condition that can cause a lot of frustration. It can affect people of all ages and genders, especially those in their teens and twenties. The common signs & symptoms of hormonal acne include blackheads, cysts, whiteheads, papules, pustules, and nodules, which can appear on the face, neck, chest & back.
Fortunately, there are a variety of treatments available that you can use to treat hormonal acne, but the most important step is to use a gentle and effective face wash. A good face wash can help remove dead skin cells, excess oil, and bacteria while keeping your skin hydrated.
The top 5 best face washes for hormonal acne listed above are all perfect solutions for those who want to acquire skin that does not give off a bad impression. They can help soothe inflammation and reduce breakouts while leaving your skin feeling soft and refreshed.
They can also eliminate dead skin cells that can contribute to clogged pores, help diminish the appearance of acne scars and promote a clear complexion. With any one of these best face washes, you should be able to improve your skin's overall health and appearance in no time.
So what are you waiting for toward achieving a clear, glowing complexion? Pick one of the top 5 best face washes for hormonal acne today and start on your way to healthy, glowing skin.