If you're a person who suffers from acne, you know how difficult it is to go in front of others people because it makes you look disgusting. Four main factors cause this long-term skin condition, including Bacteria, Excess oil, Inflammation, and dead skin cells.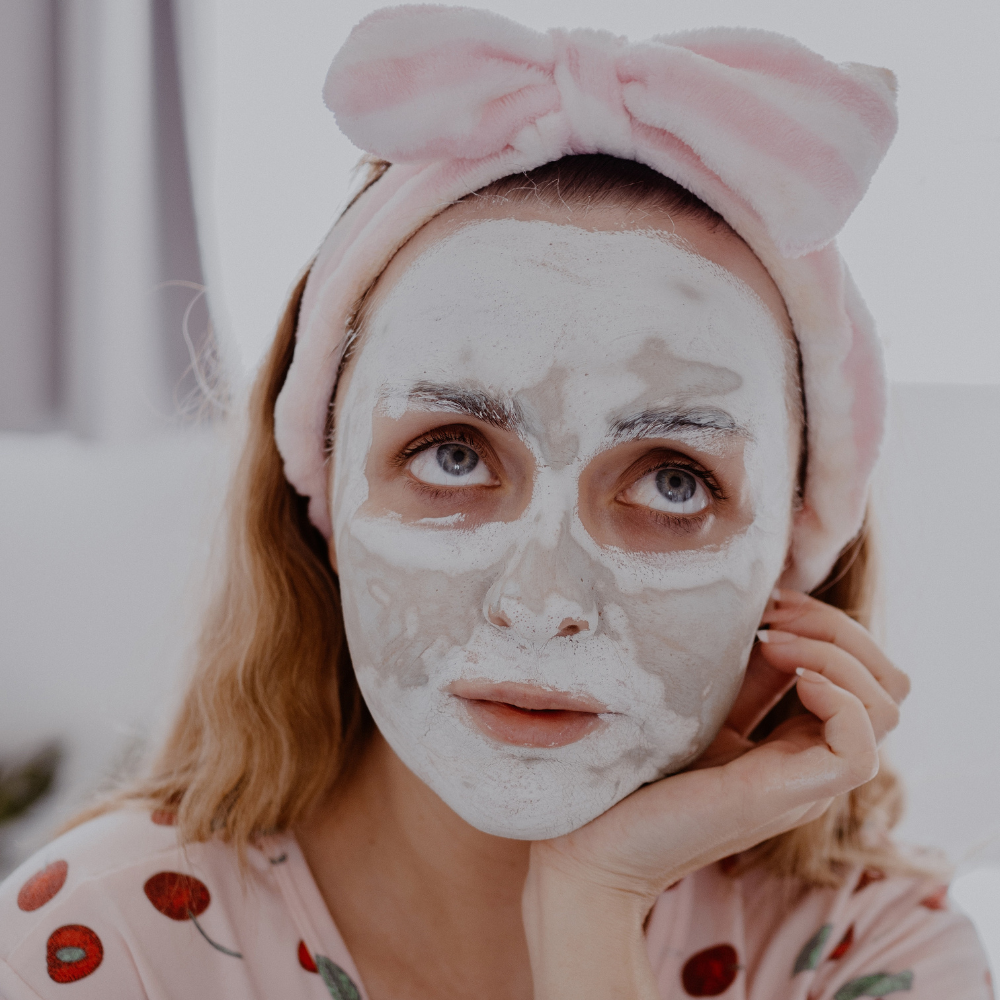 On the market, multiple types of face mask for acne are available, but not all of them work well. Looking for the best face masks to treat your acne? We know how frustrating and embarrassing it can be to have acne. That's why we've put together a list of the three best face masks to help you get rid of those pesky pimples.
Not all face masks are created equal, so it can be tough to find the right one for you. But don't worry, we're here to help. Our list includes some of the most famous and effective face masks that are created for both dry or sensitive skin, so you don't need to worry about outcomes.
Click this link now and find out which mask is best for you!
We have searched for the best, so you don't have to live with the rest. In order to serve you to the best of our ability and to keep our blog going, GarnesGuide may collect a share of sales or other compensation from the links on this page if you decide to buy. Each product was independently researched by our editors, and the reviews may have been edited for length and clarity.
How We Choose The Best Face Masks For Acne:
Millions of people suffer from acne, but finding the right face mask to treat your specific type of acne can take a lot of work.
Because not all acne masks are created equal to treat acne, in fact, many of them can actually make your acne worse.
We've researched for you and found the best face masks for treating every type of acne. Whether you're struggling with blackheads, whiteheads, cystic acne, or any other kind of blemish, we have a solution for you.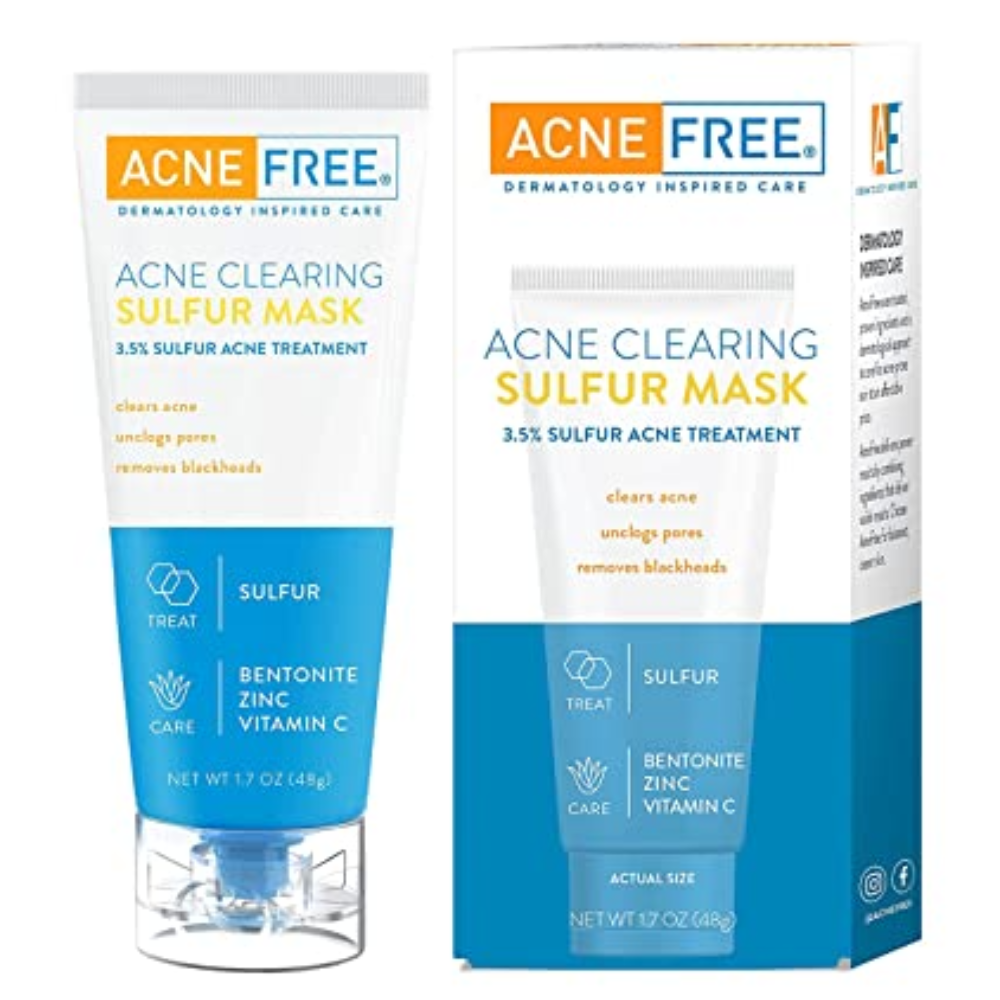 Best Face Mask For Clearing Acne Blemishes, Blackheads, and Whiteheads
Check Price on Amazon
Why GG Loves It
The best acne face mask on the market is the Acne Free Sulfur Mask. This product is designed to clear acne blemishes, blackheads, and whiteheads quickly and effectively. The Anti-Acne Mask contains sulfur 3.5%, a powerful acne-fighting ingredient that helps absorb excess sebum and reduce acne severity.
It also contains color signal technology, meaning it will change color when it's time to remove the mask. It fits easily into your cleansing routine so you can effectively clear acne blemishes, whiteheads, and blackheads.
After using this, your skin will be oil-free and less shiny. If you are looking for an effective anti-acne face mask that will help you get rid of acne and oily skin quickly, this is the perfect solution. This clear power mask is suitable for all skin types, like combination skin r sensitive skin.
What You Should Know
The Acne Free Sulfur Mask contains both Vitamin C and Bentonite Clay, making it an effective tool for clearing acne. The mask's Vitamin C helps kill the bacteria that cause acne, while the Bentonite Clay absorbs excess oil and helps detoxify the skin.
As a result, the Acne Free Sulfur Mask can help to clear up acne quickly and effectively. It also contains lactic acid and zinc oxide, like gluconate and PCA. Additionally, the mask contains other active ingredients which have antiseptic, anti-inflammatory, and oil-balancing properties.
These properties help to soothe the skin and reduce redness and swelling. The Acne Free Sulfur Mask is a safe and effective way to treat acne. Also, this facial mask for acne is recommended by a board-certified dermatologist for minimizing bacteria and pore-clogging skin cells.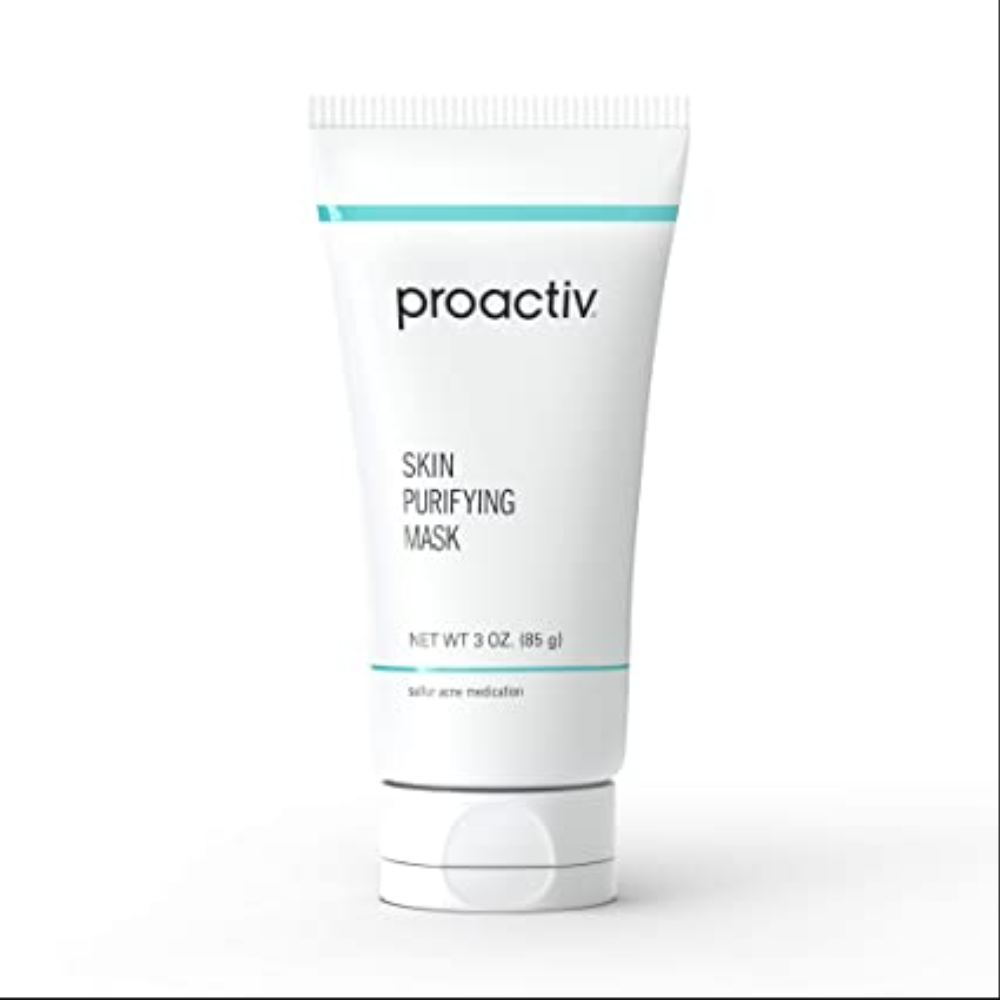 Best Face Mask For Deep Clean Pores and Reducing Redness
Proactiv Skin Purifying Acne Face Mask
Check Price on Amazon
Why GG Loves It
Looking for a face mask that can help deep cleanse your pores, reduce redness and help calm skin irritation? Then check out Proactiv's Skin Purifying Acne Face Mask! This treatment mask has everything ingredient that you need to make your skin more attractive.
This purifying mask is made with natural ingredients that give the appearance of smoother, more refined skin better than a pimple cream. It helps to unclog pores, calm Inflammation, and remove excess oil while calming redness and irritation.
This acne-fighting mask is compatible with oily, dry, combinations, or sensitive skin types. Its powerful acne-fighting ingredients can be used as an exfoliating scrub or detoxifying mask to get smooth skin. This can also be used as an overnight mask.
What You Should Know
The Proactiv Skin Purifying Acne Mask contains sulfur, which is a great acne-fighting ingredient. When used in a face mask, it can help to unclog pores and reduce Inflammation which is far better than sheet masks.
Also, sulfur is known for its ability to absorb excess oil, which can help prevent future breakouts. This acne mask also contains other helpful ingredients, such as tea tree oil, Antioxidant vitamins E & F, and lemongrass that keep your skin hydrated, soothe, and nourish.
The Proactiv Skin Purifying Acne Face Mask is a stunning option for those who are looking for sulfur-based acne treatment. With its two to three-times-a-week use, you can prevent acne breakouts more effectively.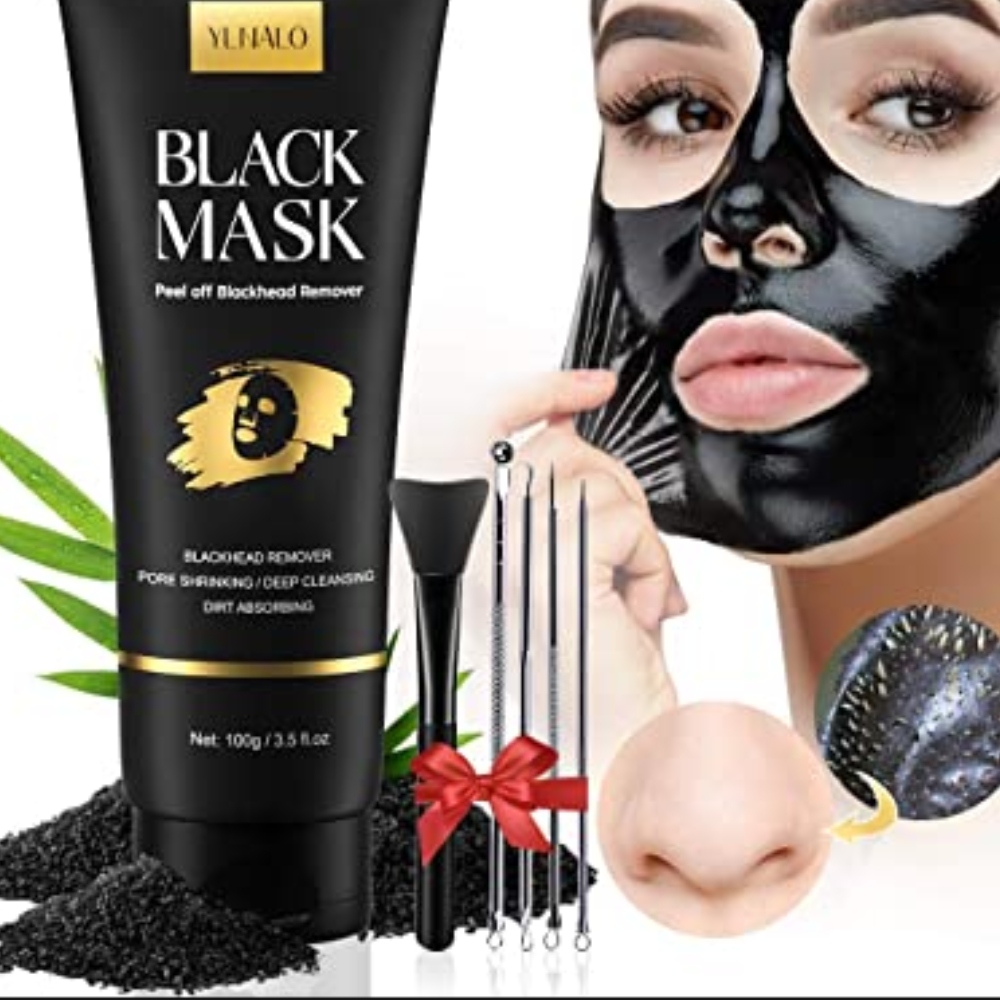 Best Face Mask For Acne and Cleaning Pores
YLNALO Blackhead Remover Mask Kit
Check Price on Amazon
Why GG Loves It
Looking for an effective way to clean your pores and eliminate blackheads? If so, then look no further than the Blackhead Remover Mask Kit! This best charcoal mask uses a unique blend of natural and safe ingredients to deeply cleanse your skin and remove impurities.
Compared to other face masks, the activated bamboo charcoal in the mask easily absorbs excess oil and dirt, while the kaolin clay removes dead skin cells and tightens pores. This acne-prone mask makes your skin brighter, smoother, gently exfoliate, firmer, and more bouncer.
With this, you can reduce lines, prevent breakouts and wrinkles and help hydrate and soothe inflamed skin. If you want proper acne treatment, this black charcoal mask is perfect for every skin type, like oily skin, combination or congested skin, and acne-prone. This mask can freshen your skin like green tea and reduce oil production for spot treatment or pesky blackheads.
What You Should Know
The Blackhead Remover Mask Kit contains everything you need to eliminate acne, blackheads, strawberry nose, rough pore, and whiteheads and keep your skin looking its best. The YLNALO Blackheads Remover Mask Package includes a professional facial brush, a blackhead remover mask, and four pieces of an extractor tool kit.
The face mask brush is made of soft, flexible silicone that conforms to the contours of your face, making it easy to apply an even layer of mask. The blackhead extractor tools are designed to safely and effectively remove blackheads from your nose, chin, and forehead.
With the Blackhead Remover Mask Kit, you'll have everything you need to regain your clear, blemish-free skin. To use this, take the brush in hand and rub the gel on all of your skin texture, then peel off mask and see the result. For people who love silky skin this activated charcoal mask is best choice.
Here are Some FAQs to Help Guide you on Your Way!
Acne or Acne Vulgaris is a common skin condition that affects individuals of all ages. It can cause physical and emotional distress, and acne can be challenging to manage for some people.
To help you, we've compiled a list of frequently asked questions about acne so that you can learn more about this skin condition and find the best treatment for you.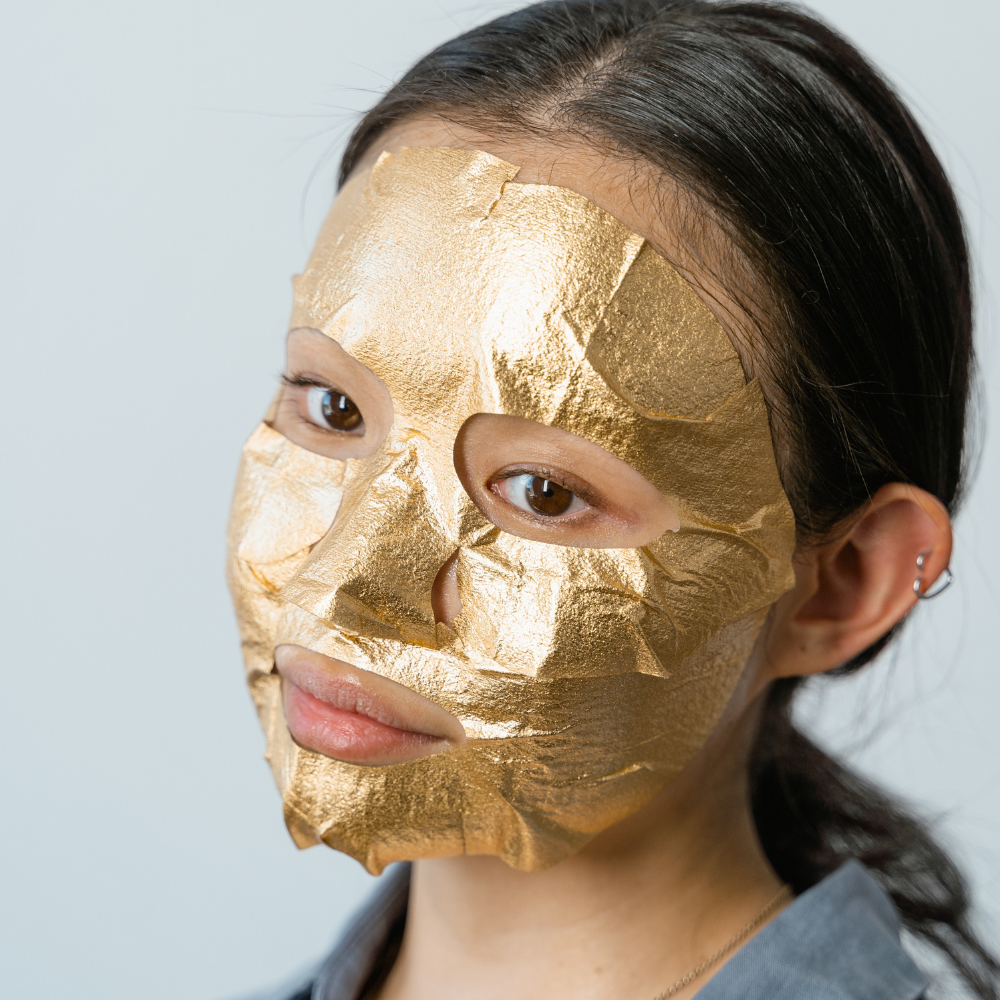 What face mask is good for acne?
The best face masks for acne are those that are clay-based. A clay mask help pulls out dirt and oil from the clogged pores of your skin, which can help reduce acne's appearance. If you have oily skin, you must try a charcoal-based mask instead to fight acne. Charcoal helps to absorb excess oil, so it can be helpful for people with oily skin. Finally, if you have dry skin, try a hydrating mask containing ingredients like honey or aloe vera.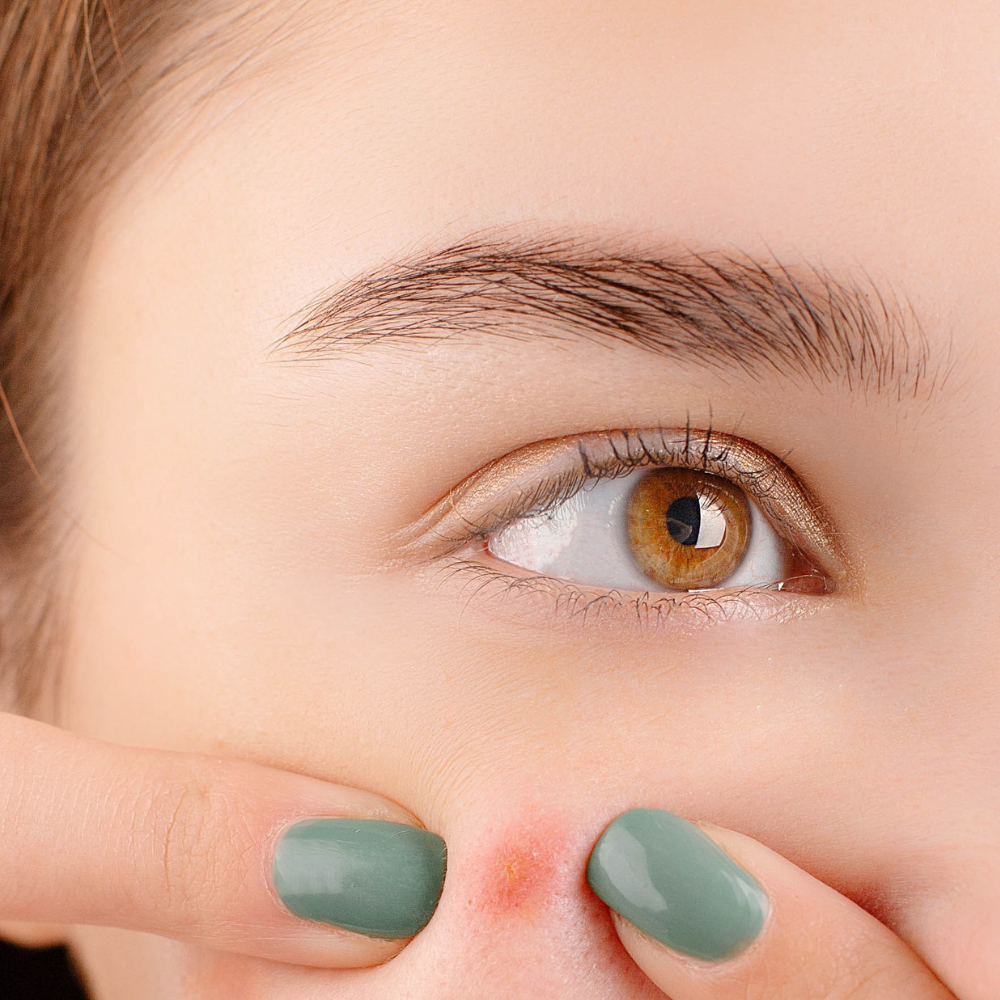 Does creatine cause acne?
There is no clear evidence that creatine causes acne. However, some people are more prone to developing acne when they take creatine. This might be a result of the fact that creatine can enhance water retention, which could then induce an increase in sebum production and the emergence of acne lesions.
Does vitamin C help acne?
Yes, vitamin C can help clear up acne. Vitamin C is an antioxidant that aids fight off the free radicals that can cause skin damage and lead to acne. It also helps to promote collagen production, which can help keep skin looking young and healthy. Plus, vitamin C is a natural exfoliant, so it can help remove the dead skin cells that cause clogged pores and acne scars and lead to acne outbreaks.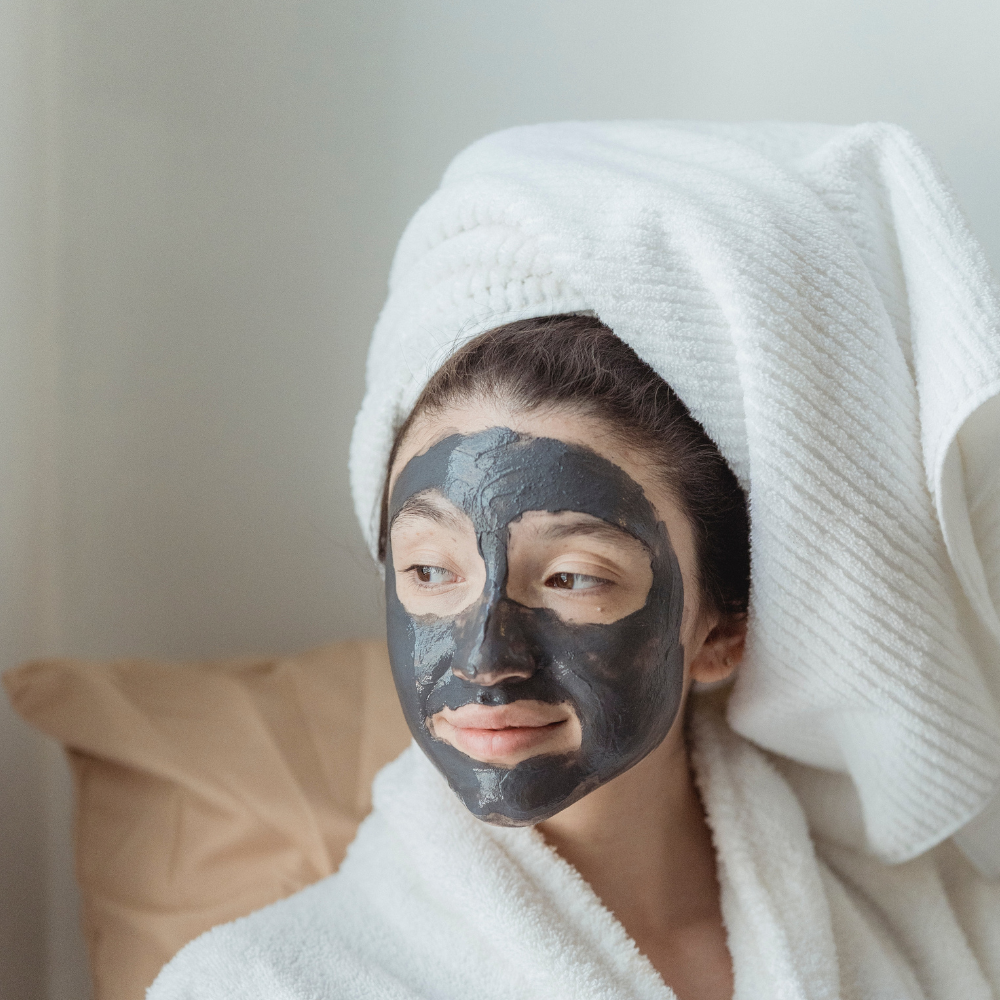 Does vaping cause acne?
There is no definitive answer to this concern since vaping can have different effects on different people. However, some studies suggest that vaping may trigger acne in some people because it increases the production of sebum, an oily substance that hair follicles produce. Excess sebum can clog pores and cause acne lesions to form.
Does sugar cause acne?
Yes, sugar can cause acne, and much scientific evidence supports this. Sugar can cause acne because it increases Inflammation throughout the body. And as we now know, Inflammation is one of the main drivers of acne formation. Another reason sugar causes acne is that it disrupts the balance of bacteria on the skin. When too much sugar is present, bad bacteria tend to overgrow, which can lead to breakouts.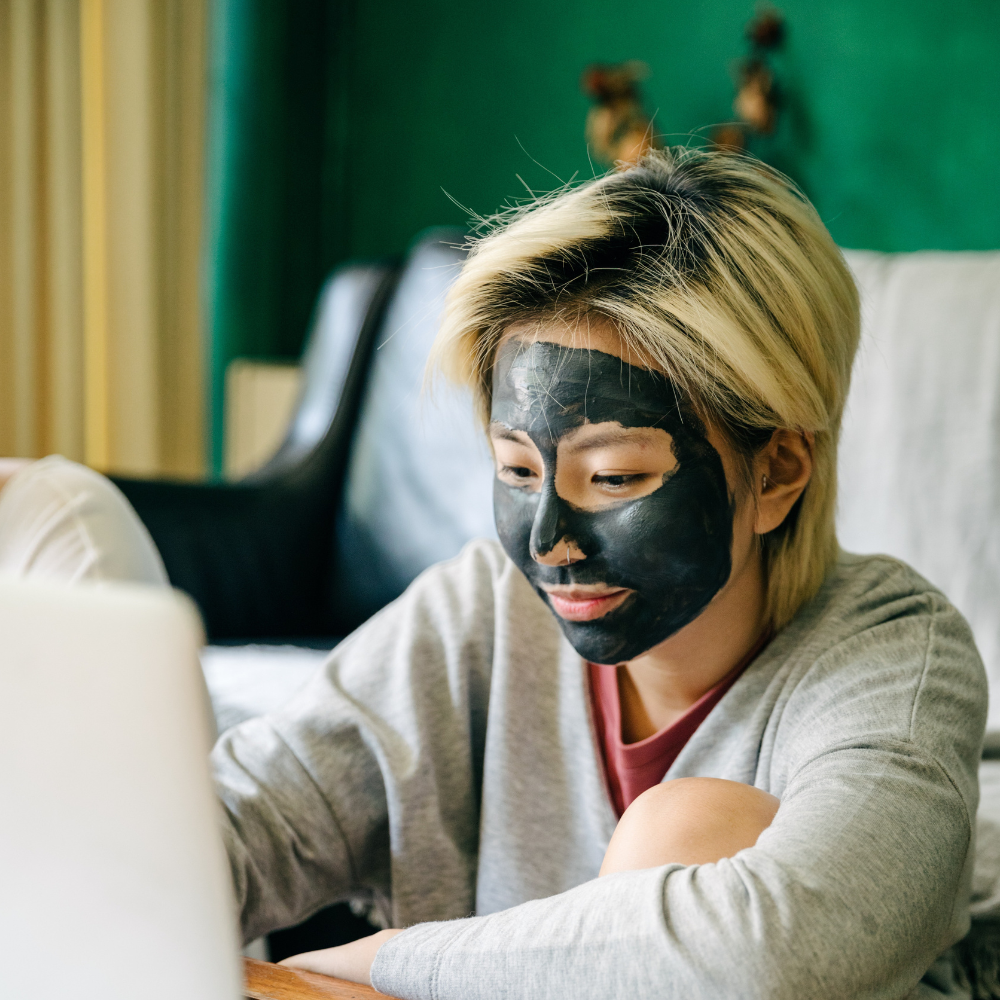 How to get rid of forehead acne?
Here are a few things you can adhere to get rid of forehead acne.
Washing your face twice daily with mild soap and warm water will help keep it clean.
Avoid touching your forehead acne or popping the pimples because that can cause acne-prone skin.
Use over-the-counter acne medications, such as benzoyl peroxide or salicylic acid, to help dry out the acne and reduce Inflammation.
Finally, if over-the-counter medications don't work, see a dermatologist who can prescribe stronger medications.
How to wash a face mask?
Washing a face mask can be done in several ways. Some people like rinse the mask off with water, while others like gentle soap and warm water. If you're using a clay or other mineral-based mask, make sure to avoid getting the water into your eyes because it can be uncomfortable. If you're looking for a deeper clean, you can also utilize a Clarisonic or other types of cleansing brush to help remove any impurities that may be trapped in the mask.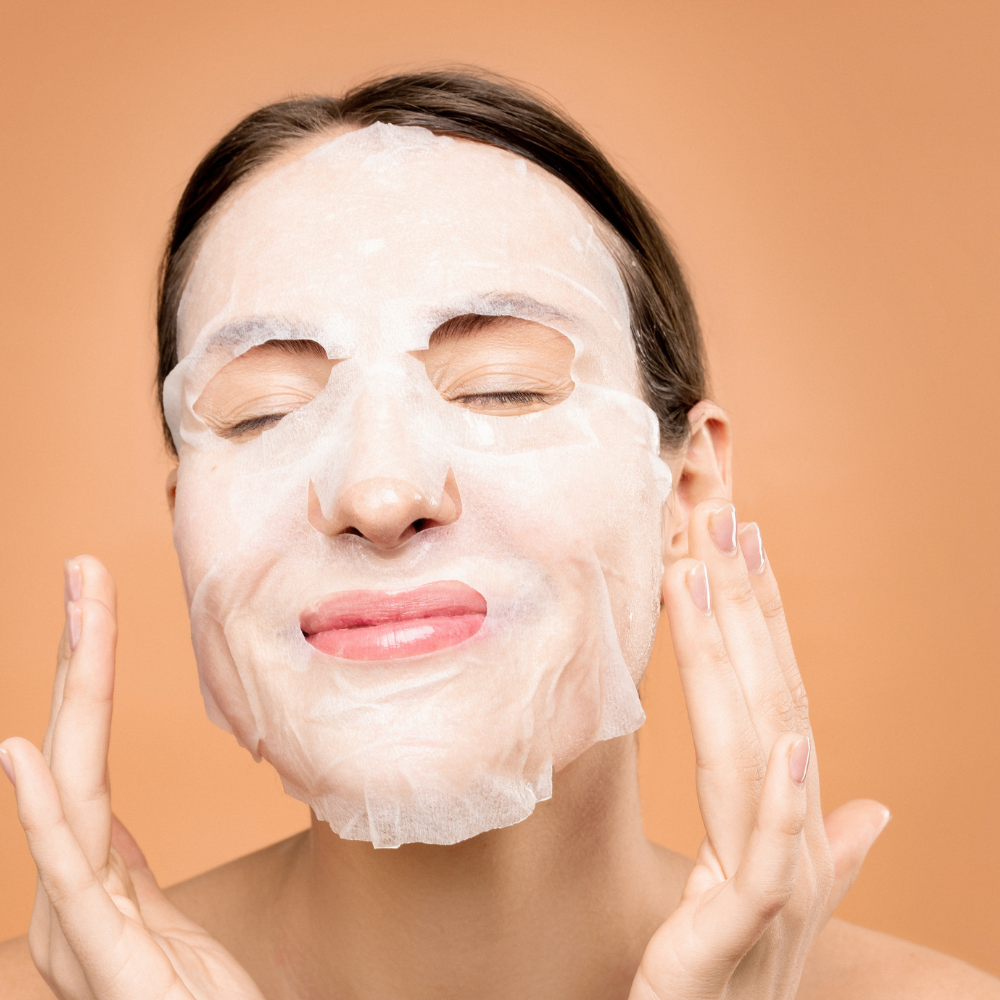 Does nicotine cause acne?
There's no clear evidence that nicotine causes acne. However, many people believe that it does because their skin becomes more oily and breakout-prone when they smoke or use nicotine patches. So to unclog pores, quit smoking.
How often should you do a face mask?
It really depends on what kind of mask it is. If it's a clay or charcoal mask, you can leave it on for up to 20 minutes. If it's a hydrogel mask, 5-10 minutes is fine. If you want to prevent future breakouts, then you need to do clay masks for a minimum of 30 minutes.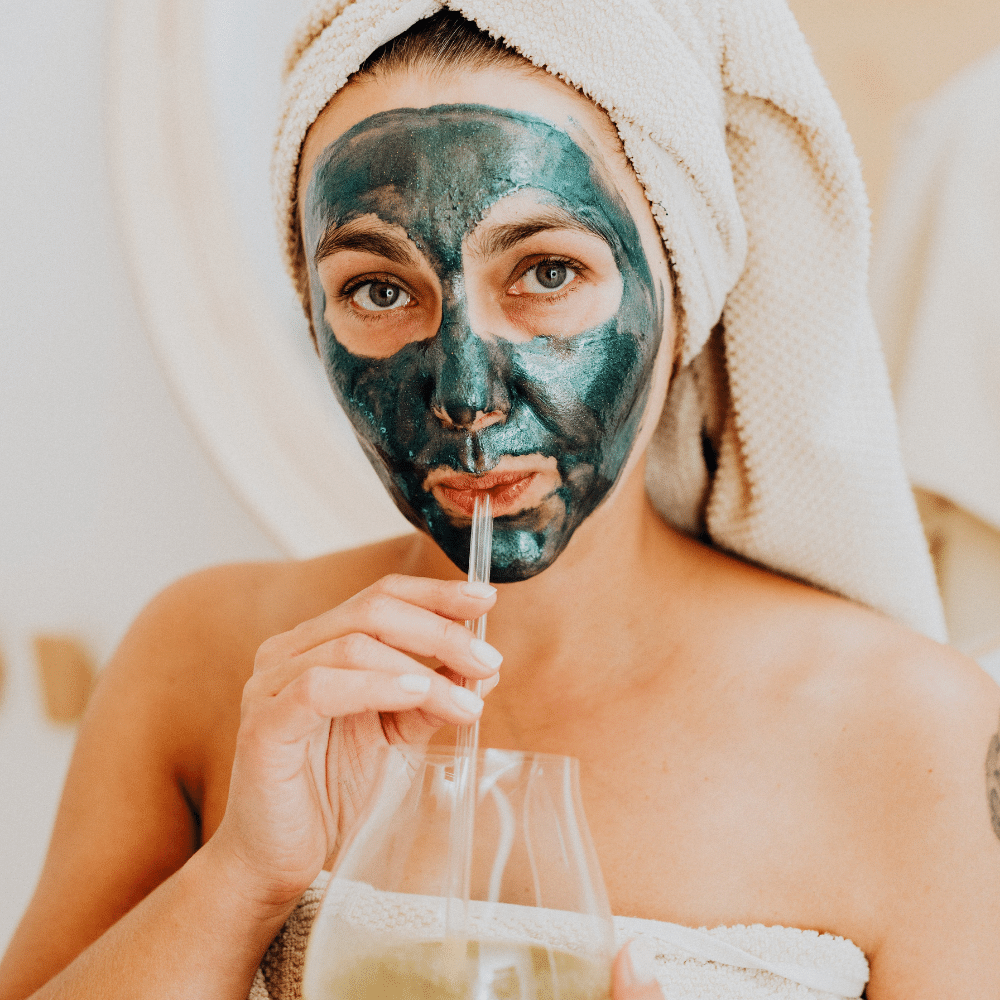 Top 3 Best Face Mask For Acne:
Face masks are a popular way to treat acne, pesky breakouts, dark spots, and severe acne conditions. There are many types of face masks, but we've highlighted the three best face masks for acne based on their ingredients and results.
If you're looking for an effective solution to your acne problem, one of these masks could be just what you need. These masks can increase cell turnover and let your skin completely dry to prevent future breakouts, so give them a try to get a clearer complexion.  
Read our article about best cruelty free lipstick here!
Read our article about best deodorant for kids here!
Read our article about best lip balm for men here!
Read our article about best face wash for blackheads here!