Eyeliners are one of the most transformative elements in the realm of makeup, a simple stroke capable of turning an ordinary look into a captivating work of art. They have the power to define, enhance, and express, serving as the finishing touch that can make your eyes pop or give them a mysterious allure.
But for those with sensitive eyes, finding the perfect eyeliner can be a journey fraught with discomfort and frustration because not all eyeliners are created equal. Some formulas contain harsh elements that can aggravate delicate eye areas and cause redness, itching, swelling, or even stinging sensations.
Are you looking for the most suitable eyeliner that will not just be gentle on your eyes but also offer a variety of looks that can take you from day to night? Don't worry, ladies, because we got you covered.
We understand that picking the right eyeliner that works specifically for your sensitive eyes can be a daunting and perplexing task; that's why we curated a list of the top four best eyeliners for sensitive eyes that will not only be gentle on your delicate eye areas but also give you major makeup goals.
All these eyeliners on our list are filled with gentle, skin-loving ingredients, making them perfect for daily wear. From waterproof formulas to smudge-proof pencils and liquid liners that glide on like a dream, these eyeliners are sure to give you the confidence to rock your best eye looks without any worry.
Keep reading to learn more about our list of the top 4 best eyeliners for sensitive eyes!
We have searched for the best, so you don't have to live with the rest. In order to serve you to the best of our ability and to keep our blog going, GarnesGuide may collect a share of sales or other compensation from the links on this page if you decide to buy. Each product was independently researched by our editors, and the reviews may have been edited for length and clarity.
How We Choose the Best Eyeliner Sensitive Eyes:
Sensitive eyes are like delicate flowers that require gentle care and special attention. The wrong liner not only causes irritation & redness, but it might also lead to infection or even permanent eye damage; the search for the best eyeliner for sensitive eyes can feel like searching for a needle in a haystack.
With an array of options and brands available in the market, each one claiming to be the best, it can be quite inadvisable to blindly trust their claims because not every brand or product will work for everyone.
To help you in this eyeliner conundrum, we have done a deep dive research and picked the top 4 most sensitive eyeliners that are safe, gentle and offer long-lasting, smudge-free wear. They are affordable, too, so you don't have to give up one of your kidneys just to buy an eyeliner that won't hurt your eyes.
No matter if you are a die-hard winged eyeliner fan or just looking to add a touch of definition to your eyes, these best eyeliners will help you achieve the perfect look without any pain, discomfort, or tears.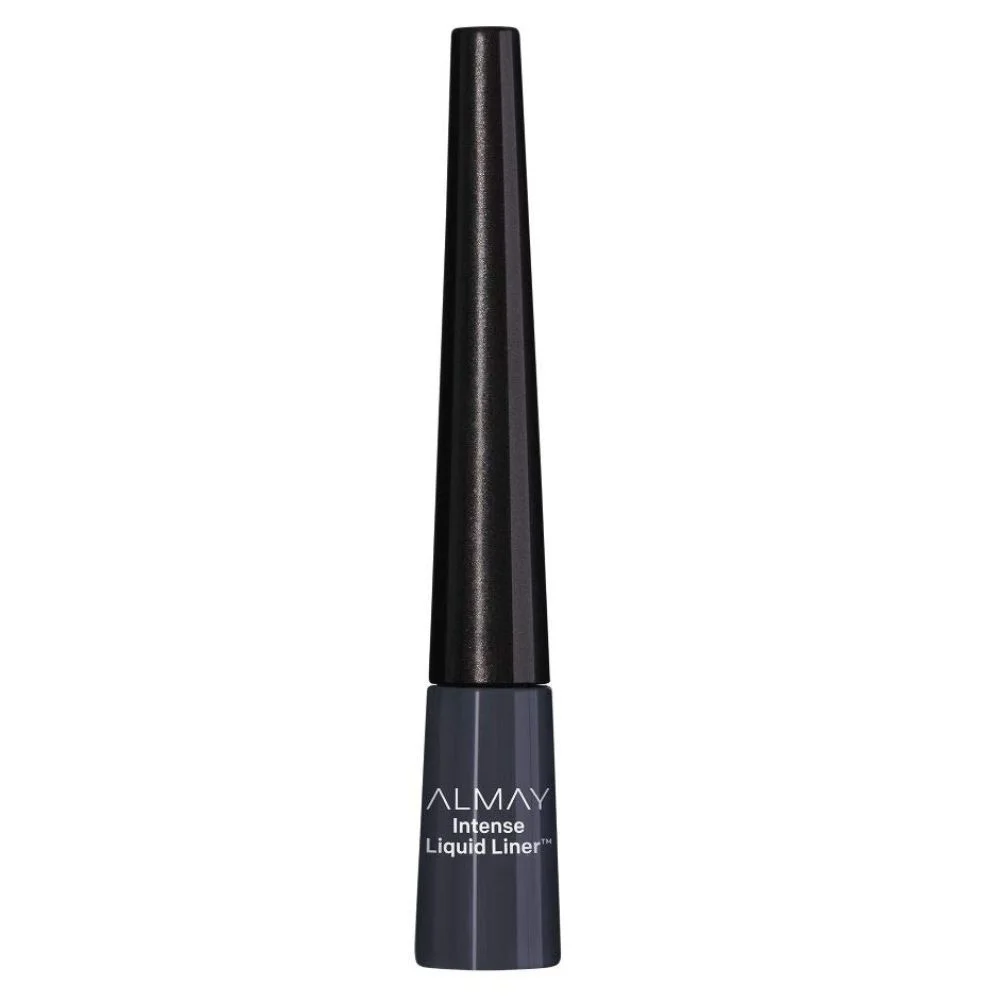 Best Liquid Eyeliner For Beautiful Definition
Almay Intense Liquid Eyeliner (223 Black Pearl)
Check Price on Amazon
Why GG Loves It
The main reason why someone wears eyeliner is to amplify their look and to give them that beautiful definition. Sadly, those with sensitive skin around their eyes or those who wear contact lenses often have to skip out on this beauty staple. That is until Almay Intense Liquid Eyeliner came along.
This liquid eyeliner from Almay has been specially formulated for those with sensitive eyes and skin. It is hypoallergenic and fragrance-free, making it gentle enough for even the most delicate skin. This means that everyone can finally achieve that beautiful definition without any kind of irritation or discomfort.
But what really sets Almay Liquid Eyeliner apart is its unique "inkwell" design. The bottle resembles an inkwell, and each time you dip your brush into it, you get a fresh color. This ensures that the liner always goes on smoothly & evenly, without any clumps or dryness that can often happen with other liquid eyeliners.
Whether you're aiming for an elegant classic cat eye or a daring and artistic bold graphic look, this liner is here to fulfill your makeup desires. With its intense black color (223 Black Pearl), it adds a touch of drama & depth to enhance any eye makeup look, allowing you to create endless possibilities and styles.
What You Should Know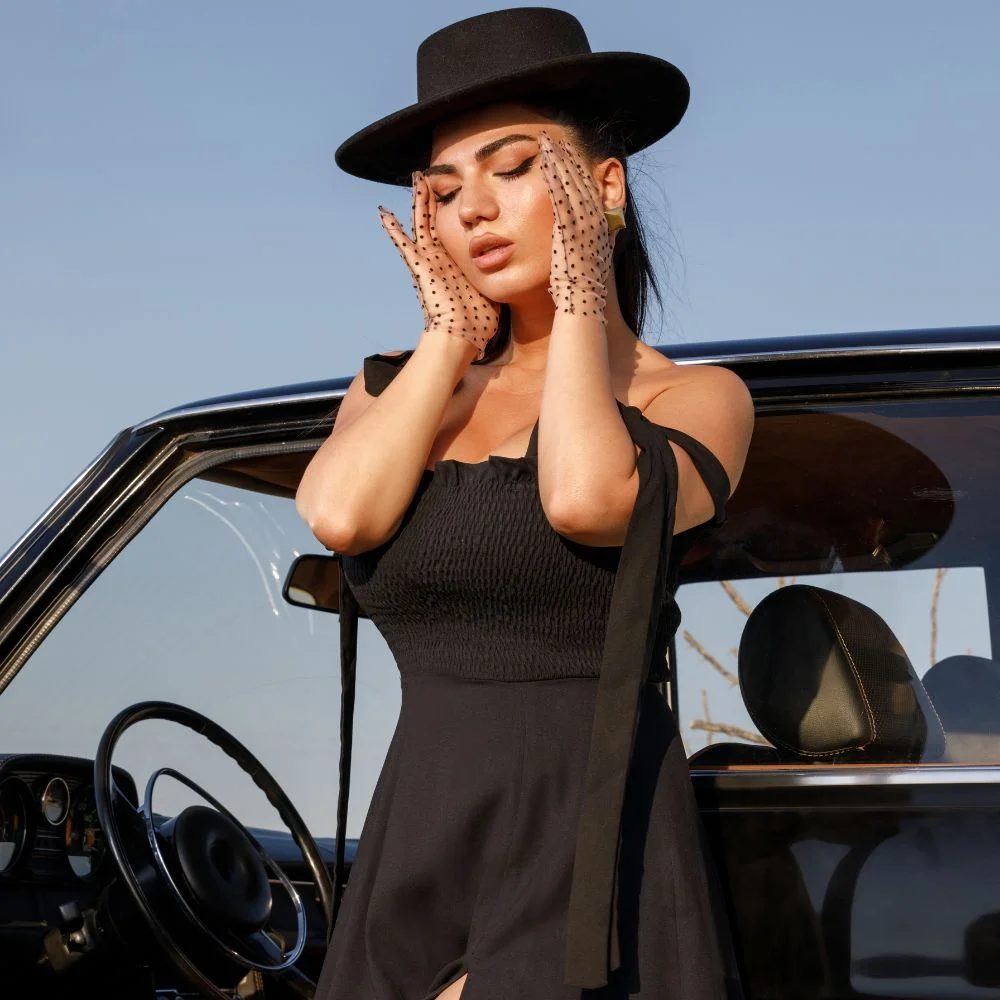 In the world of beauty, Almay is one of the most trusted and well-known brands. They are committed to creating high-quality products that not only enhance your beauty but also take care of your skin. This super-pigmented eyeliner is no exception, as it is clean, vegan-friendly, and, most notably, cruelty-free.
It will become your favorite eyeliner that you cannot live without. It features a flex-tip applicator that offers mistake-proof control and glides along your lashes, allowing you to create sharp, precise lines in one easy stroke. This saves you time and frustration, ensuring that your eyeliner always looks perfect.
While this non-irritating eyeliner excels in every aspect, it also has impressive staying power. It is water-resistant, which means that it can withstand any weather or tear-jerking movie without smudging. So, whether you have a busy day ahead or plan to dance the night away at a party, this liner will stay put.
Plus, this waterproof liquid eyeliner is so easy to use that even beginners can achieve professional-looking results. The pen-like design fits comfortably in your hand, and the thin tip allows you to create a variety of looks with ease. From thin and subtle lines to bold and dramatic wings, this eyeliner does it all.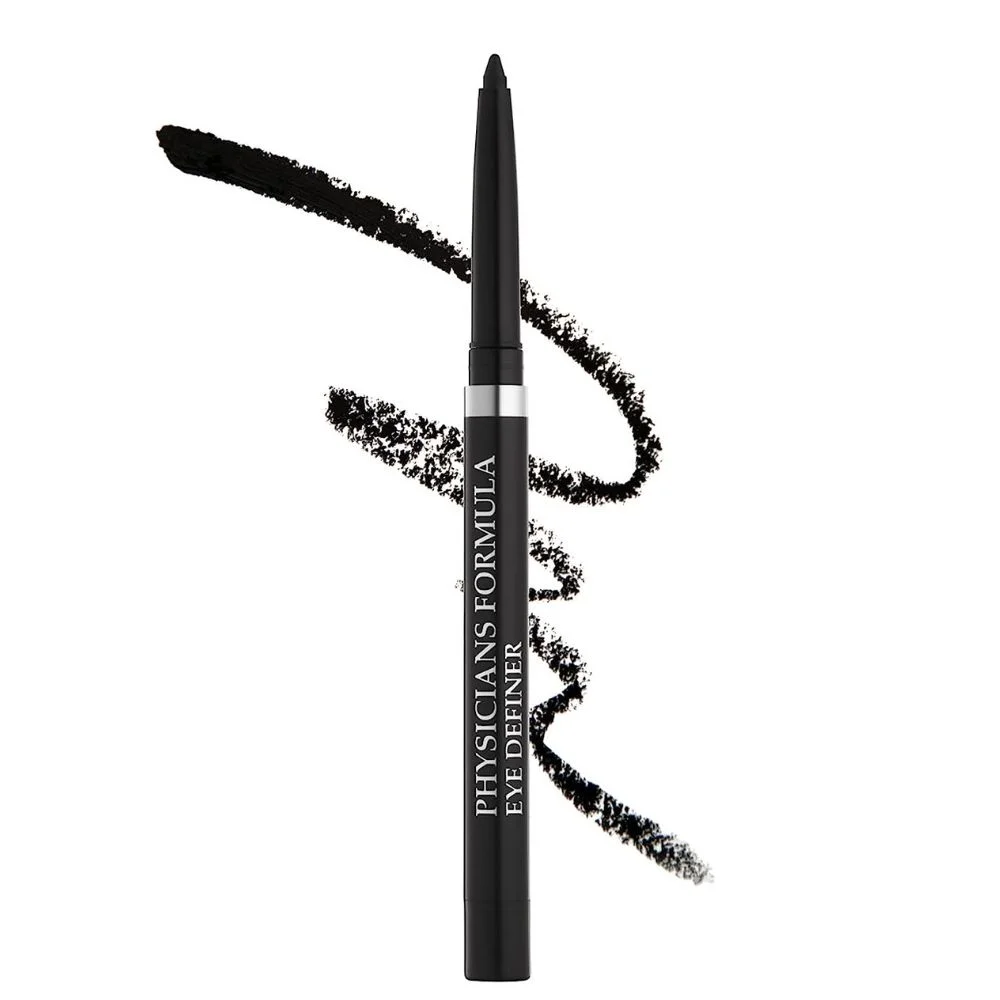 Best Pencil Eyeliner For Sensitive Eyes and Contact Lens Wearers
Physicians Formula Eye Definer Automatic Eyeliner Pencil (Ultra Black)
Check Price on Amazon
Why GG Loves It
People who wear contact lenses are most likely to be extra cautious about the products they use around their eyes. That's where the Physicians Formula Eye Definer Automatic Eyeliner Pencil in Ultra Black shines as the ultimate beauty solution for those with sensitive eyes and contact lens wearers.
This eyeliner pencil is formulated with sensitivity in mind. It's hypoallergenic, making it the go-to option for anyone prone to eye irritation or allergies. When it comes to applying makeup around your eyes, precision is paramount. This pencil offers both, ensuring a smooth and controlled application every time.
Whether you're aiming for dramatic cat eyes or a subtle, everyday look, this eyeliner delivers. Its highly pigmented formula creates a bold, defined line that won't smudge, fade, or transfer throughout the day. You can trust it to stay put, even during busy and active days when you can't stop to fix your makeup.
Physicians Formula understands the unique needs of contact lens wearers and sensitive eyes. That's why this eyeliner pencil is specially designed to be safe and gentle for your eyes. You can line your eyes with confidence, knowing that it won't interfere with your contact lenses or cause discomfort or pain.
What You Should Know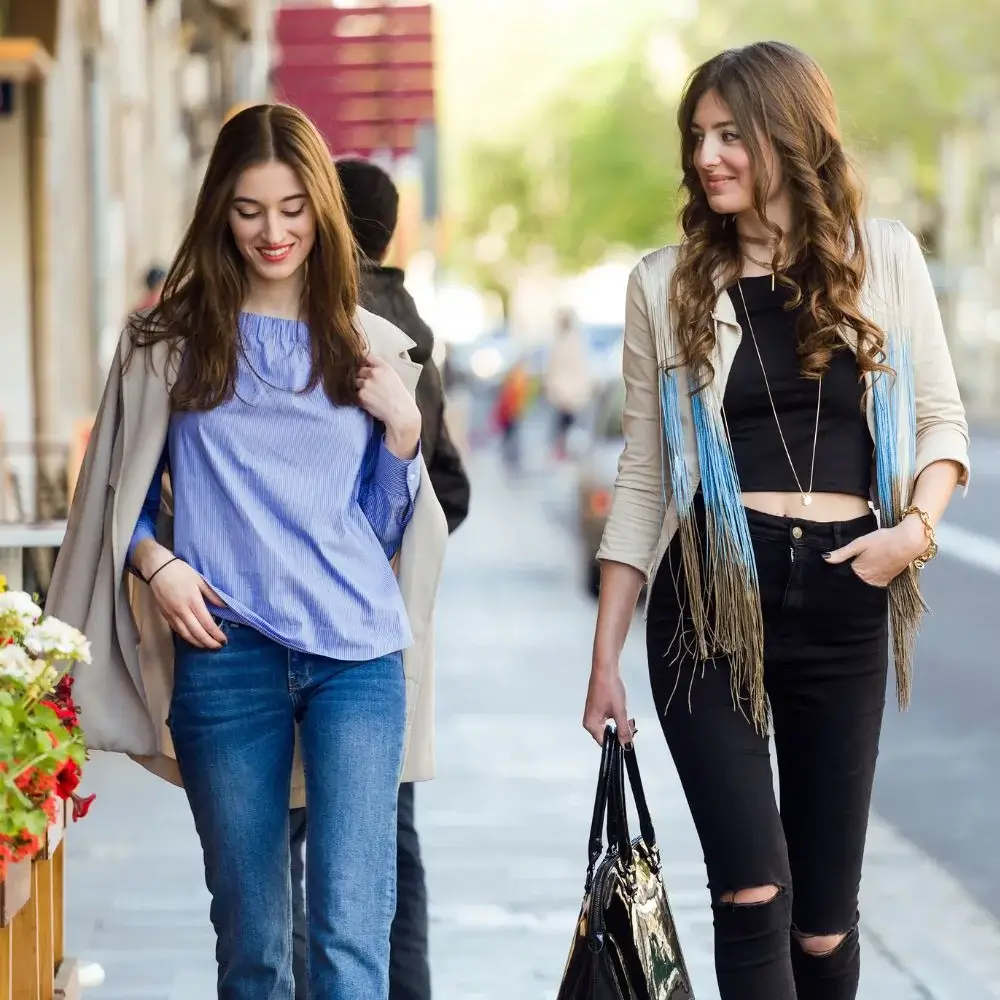 But what makes this eyeliner truly stand out is its automatic design. Unlike traditional pencils that require constant sharpening, this one has a built-in sharpener that rotates with each use, ensuring the tip is always precise and ready for use so you can achieve the perfect wing or tight line every time.
Plus, the sharpener is conveniently located on the bottom of the pencil, making it portable and easy to use on the go. You'll never have to worry about carrying a separate sharpener or dealing with a dull tip again. It is also budget-friendly, so any lady, no matter the budget, can afford it without any hassle.
The plus point, it has a waterproof formula that is perfect for long days and nights. Whether you're sweating it out at the gym or dancing the night away, this waterproof eyeliner will stay put without smudging or fading. No more worrying about raccoon eyes or constantly touching up your makeup.
The most heart-touching thing about this smudge-proof pencil eyeliner is that it is also cruelty-free. It is created without any of the 150-plus known harsh ingredients, making it a safe and ethical choice for all makeup lovers. You can feel good about using this pencil eyeliner, knowing that it's free from guilt.
With this natural finish & richly pigmented creamy eyeliner pencil, you can create your favorite looks effortlessly. Whether you're going to a party where the lights are low and the music is loud, or you're just looking for an everyday effortless look, this liner will make your eyes stand out in all the right ways.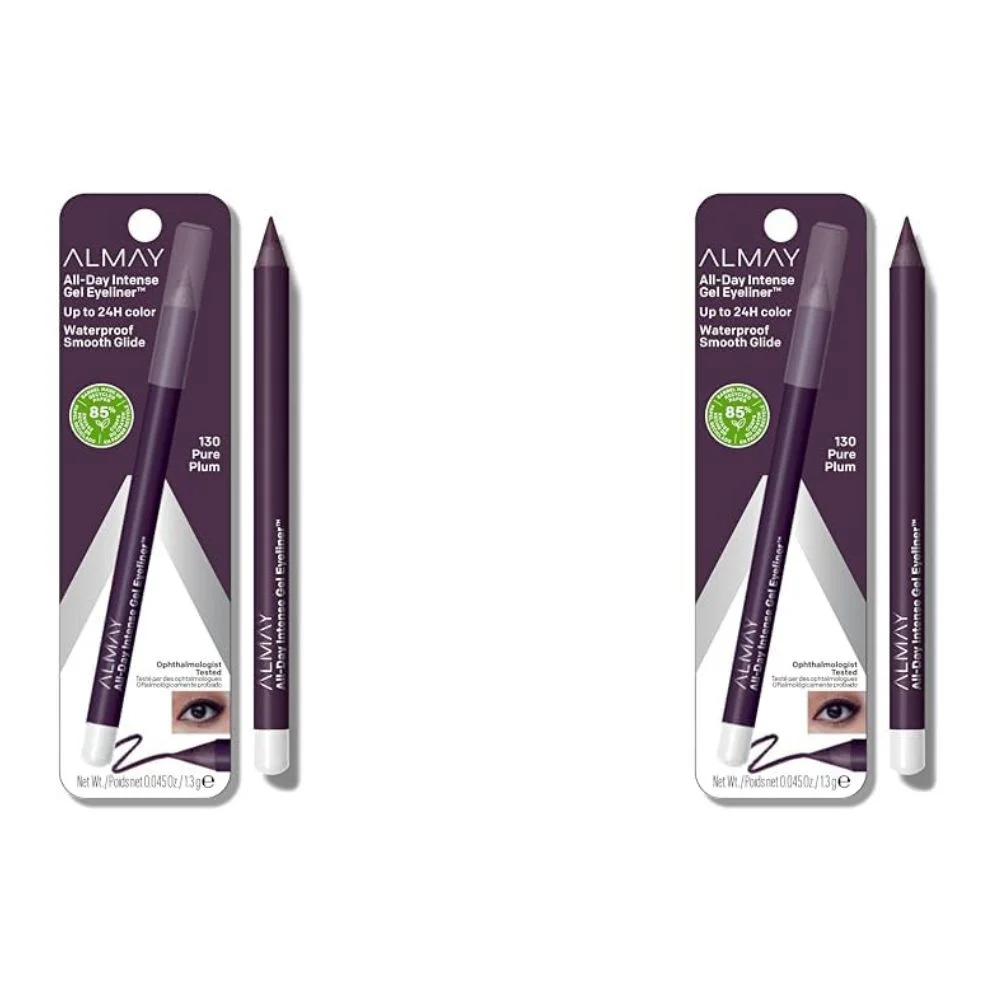 Best Gel Eyeliner For Bold Eye Looks
Almay All-Day Intense Gel Eyeliner (120 Nocturnal Navy 2 Packs)
Check Price on Amazon
Why GG Loves It
Are you looking for an eyeliner that provides an intense color payoff without any irritation or mess? Have you been tired of constantly sharpening your pencil eyeliner only to have it break or become too blunt for a precise application? If so, then this gel eyeliner from Almay is the best solution for you.
From the outside, this easy-to-use eyeliner appears just like any ordinary eye makeup pencil. However, hidden within its sleek design lies a secret weapon - an ultra-smooth and creamy gel formula. The texture of this eyeliner glides effortlessly on your eyelids, allowing for a flawless and precise application.
What sets this particular eyeliner apart from others is not only its hypoallergenic and clean formula but also its exceptional, long-lasting performance. This eyeliner is specially designed for individuals with sensitive eyes and contact lens wearers, providing the perfect combination of comfort and style.
Additionally, its fragrance-free formula ensures a seamless and irritation-free application, allowing you to enjoy a flawless look throughout the day without any discomfort. Its richly pigmented color provides a bold and intense look, making it the perfect choice for creating dramatic eye looks that seize hearts.
What You Should Know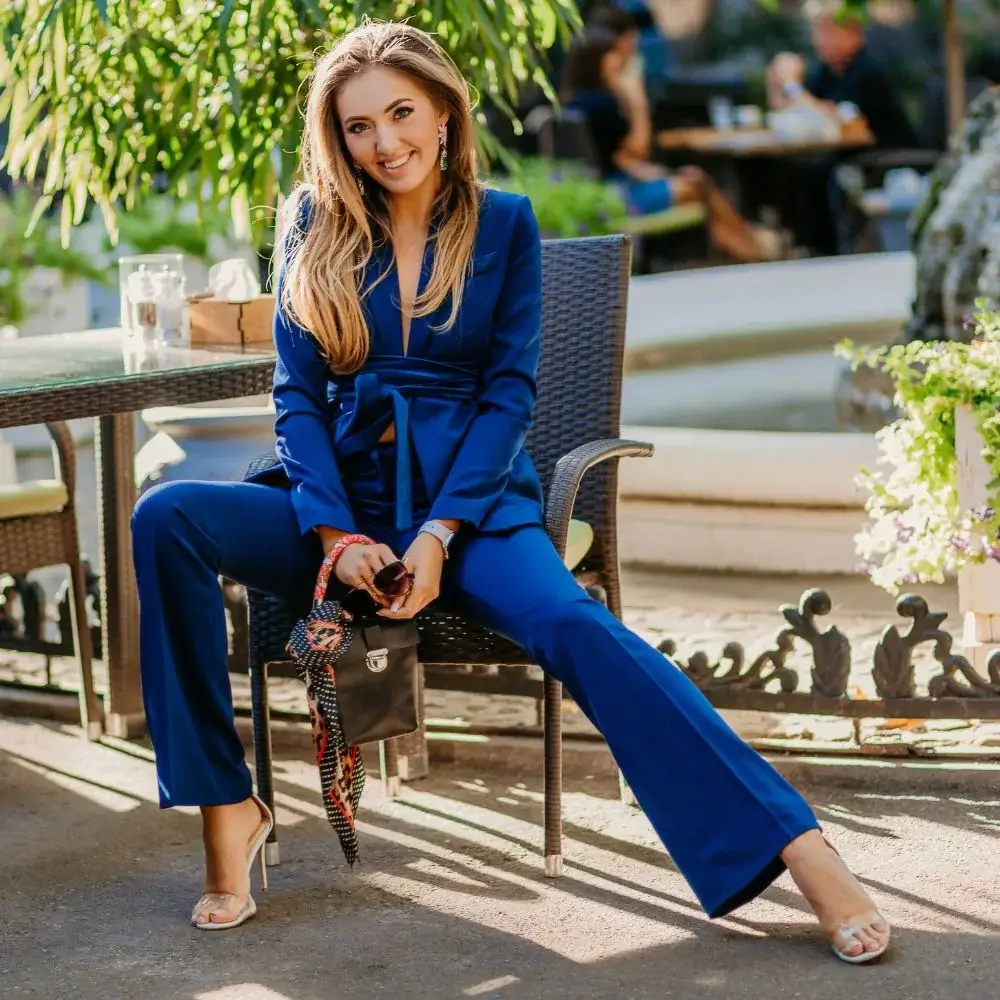 This gel eyeliner comes in a stunning navy blue shade called "Nocturnal Navy," which is perfect for adding some dimension and depth to your eye makeup. Its waterproof formula ensures that the color stays put all day without fading, so you can effortlessly transition from day to night without touch-ups.
This smudge-proof eyeliner also comes in 6 other shades, ranging from classic black to pure plum. So whether you want to create a smoky eye look that's a little less intense than black or you want to add a pop of color to your everyday makeup routine, this creamy formula gel eyeliner has got you covered.
Compared to other waterproof eyeliners or highly pigmented eyeliners, this gel liner breaks the mold with its effortless application and long-lasting wear. It offers not just 12 hours of wear but a whopping 24 hours of bold color that won't budge, making it perfect for all-day events or long shifts at work.
This eyeliner is not just about creating show-stopping looks but also about caring for your delicate eyes and our environment. The barrel of this gel pencil eyeliner is made from 85% recycled paper, so you can feel good about choosing a sustainable option for your beauty routine that doesn't sacrifice quality.
In addition, this gel eyeliner is formulated without bad stuff like parabens, phthalates, SLS, mineral oil, DMDM Hydantoin, formaldehyde, and Triclosan. This means you can have peace of mind knowing that your eyeliner is not only safe for your eyes but also kinder to the environment and our planet.
So go ahead and indulge in some creativity and playfulness with this sustainable gel eyeliner. You'll love the smooth, bold lines it creates while feeling good about making an eco-friendly solution for yourself.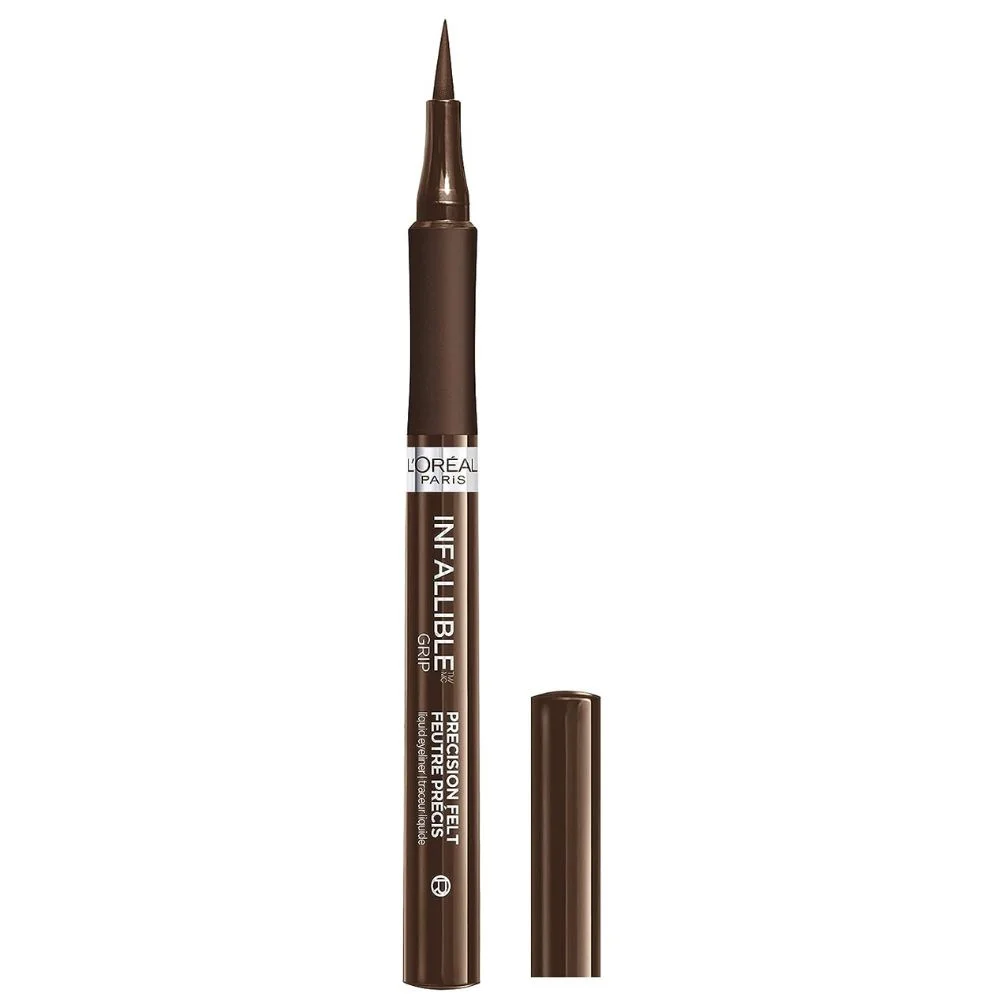 Best Liquid Eyeliner For Sensitive Eyes
L'Oreal Paris Makeup Infallible Grip Precision Felt Eyeliner
Check Price on Amazon
Why GG Loves It
L'Oreal Paris Makeup Infallible Grip Precision Felt Eyeliner is one of the most trusted allies for achieving those flawlessly sharp, ultra-thin lines that make your eyes pop. Its superior staying power & suitability for sensitive eyes make it the best liquid liner for those seeking long-lasting precision without irritation.
It boasts a smudge-resistant and waterproof formula that takes your eye makeup game to the next level. With this, you can enjoy up to 30 hours of wear without worrying about it smearing throughout the day. Whether heading to a long day at the office or dancing the night away, your eye look remains intact.
Applying eyeliner with precision has never been easier. This eyeliner's felt tip & comfortable grip ensure controlled, smooth strokes that result in ultra-thin lines. It glides effortlessly without skipping, giving you the desired look. It's perfect for creating intricate cat eyes, smoky eyes, or subtle everyday lines.
For those with sensitive eyes, finding the right liner can be hard. Luckily, L'Oreal Paris understands your needs. This eyeliner is suitable for sensitive eyes, so you can enjoy beautifully defined eyes without irritation. It's a gentle yet high-impact solution that lets you experiment with different eye looks worry-free.
What You Should Know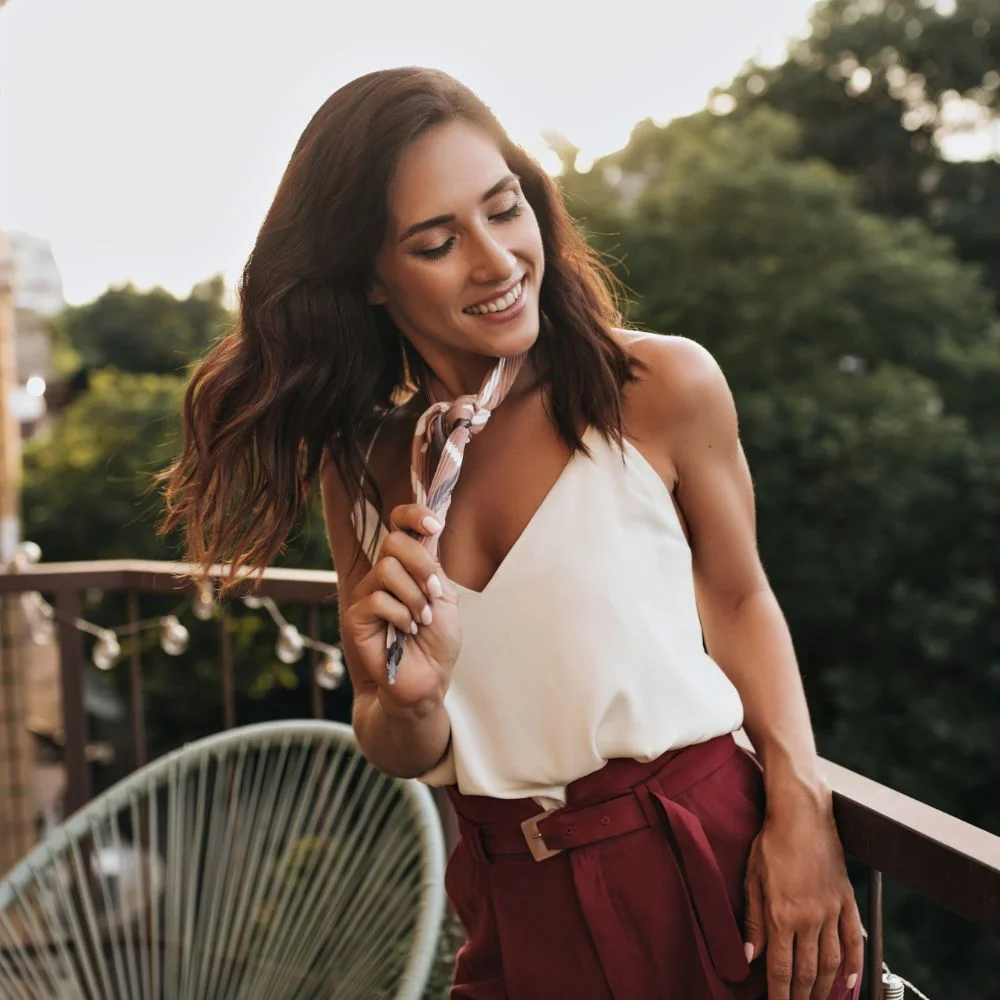 This smudge-proof, waterproof liquid eyeliner comes in five hyper-pigmented shades of Blue, Black, Green, Brown and Grey. These highly pigmented colors make your eyes stand out and add a fun pop of color to your look. The matte finish gives it a sophisticated touch that's perfect for both day and night.
Regardless of your eye color or shape, this felt tip eyeliner is versatile enough to achieve any look you desire. It can be easily removed with makeup remover, making it a hassle-free addition to your makeup routine. Plus, its light and compact size makes it easy to carry anywhere you go around the clock.
But what makes this eyeliner truly unique is its key ingredient, Hydrogenated Castor Oil. This natural oil adds a nourishing & hydrating touch to the formula, making it suitable for all skin types. It also helps to keep your eyelids moisturized, preventing any dryness or flakiness that can occur with other eyeliners.
This innovative ingredient also helps to promote healthy lash growth and prevent breakage. So not only will you have beautifully defined eyes, but also stronger and healthier lashes over time. Why wait longer? Get this eyeliner now & experience the power of hydrogenated castor oil in your makeup routine.
Here are Some FAQs to Help Guide you on Your Way!
In the mesmerizing realm of beauty, where enchantment awaits at every turn, eyeliners hold a place of central value. They retain a bewitching power that will not just amplify your eyes but also complement the spirit of your persona. From sultry cat eyes to dramatic wings, these tools have got you covered.
But how can one pick an eyeliner for sensitive eyes? Are there any particular ingredients that should be avoided in eyeliners? Without knowing these vital details, you may end up with red, itchy, or watery eyes.
To help you demystify the world of eyeliners, here are some of the most frequently asked questions that will guide you on your journey to locate the perfect eyeliner for sensitive eyes to achieve tear-free glam:
What should I look for in an eyeliner if I have sensitive eyes?
If you have sensitive eyes, finding the right eyeliner can be a challenge. With so many options on the market, it can be overwhelming to know which one will work best for your delicate eye area. Here are some key things to look for when choosing an eyeliner specifically formulated for your eye type.
1. The first thing to consider is the formula. Opt for natural formulas instead of chemical-laden ones.
2. Look for liners that have a creamy texture and glide on smoothly without tugging at your eye area.
3. Avoid eyeliners that contain harsh chemicals or fragrances, as they irritate delicate eyes. Instead, select natural and gentle ingredients such as aloe vera, chamomile, jojoba oil, and Vitamin E.
4. Consider the type of eyeliner you are using. Pencil liners may be gentler on the eyes compared to liquid or gel liners. But, ensure the pencil is soft and doesn't require too much pressure when applying.
5. Regarding color, dark shades like black and brown tend to have fewer irritants than colorful or shimmering eyeliners. If you want to add color, opt for natural pigments instead of synthetic ones.
6. Lastly, always make sure to remove your eyeliner before going to bed to avoid allergic reactions.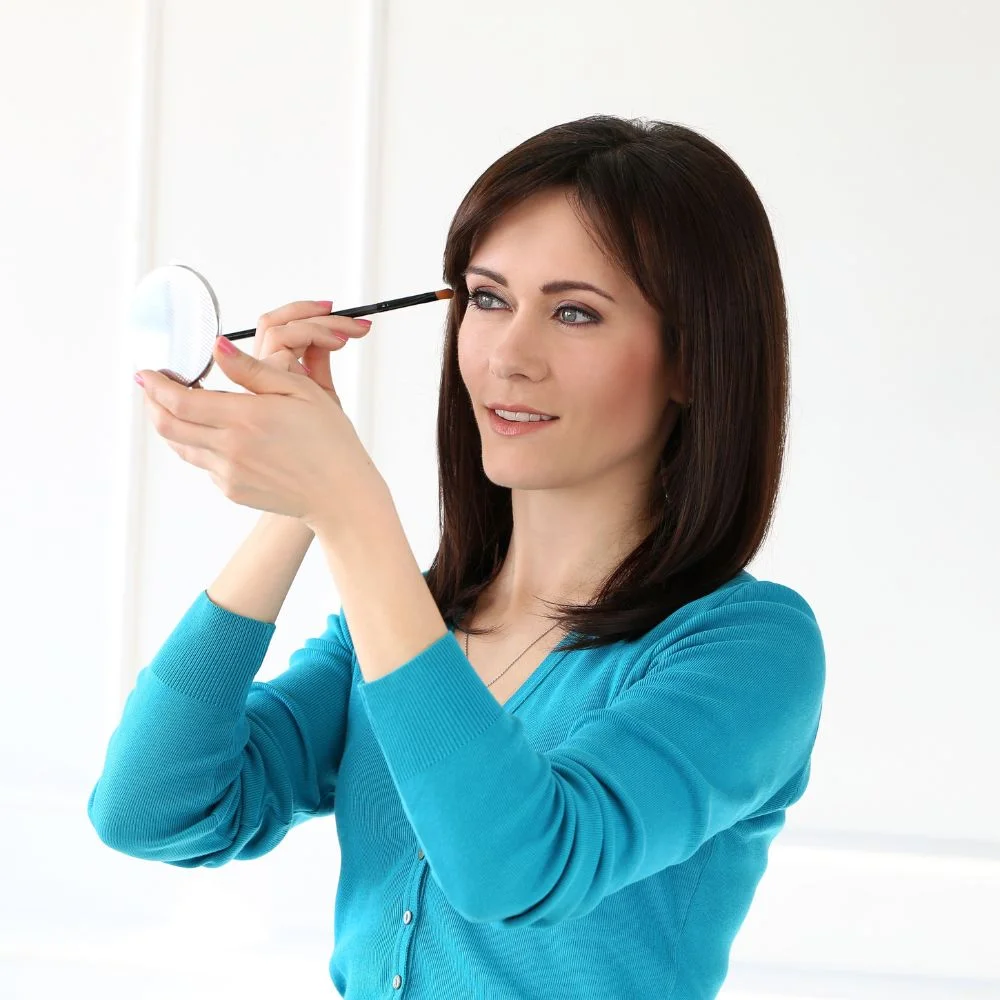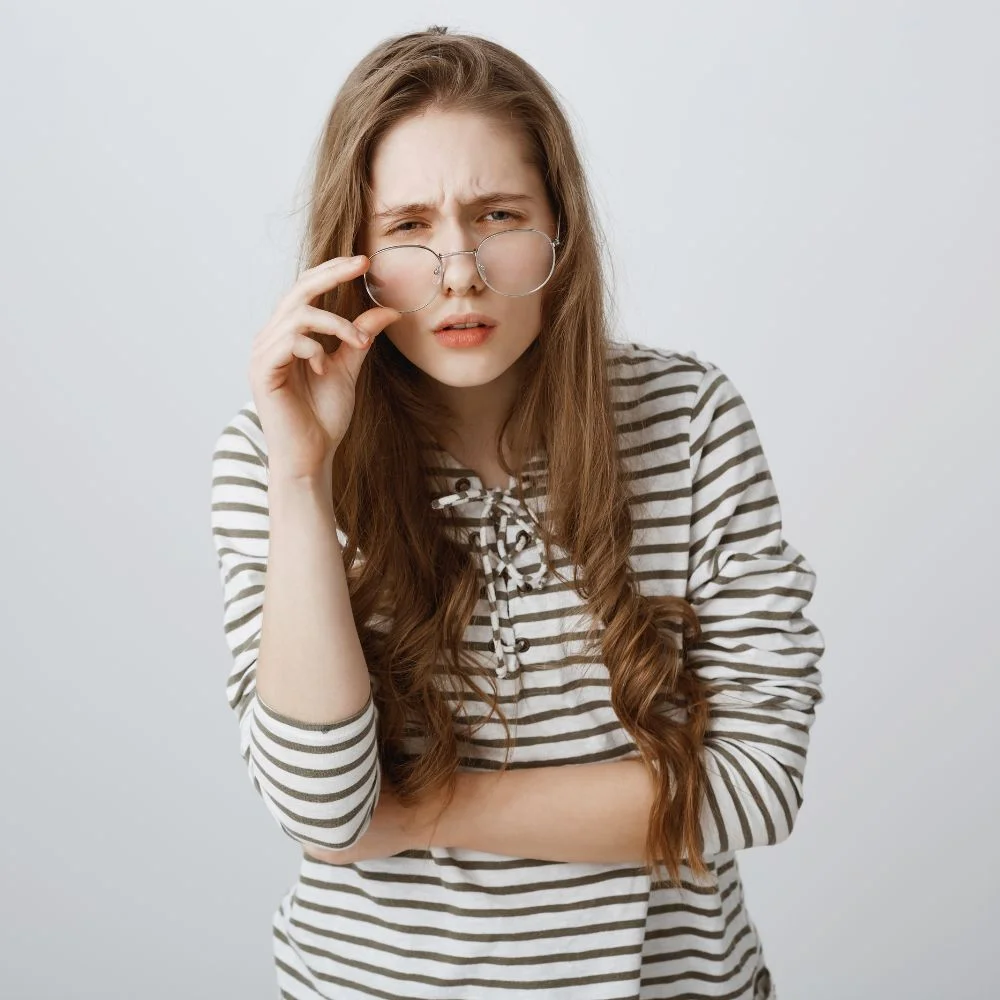 Are there specific ingredients to avoid in eyeliners for sensitive eyes?
Yes, there are specific ingredients to avoid in eyeliners for sensitive eyes. Choose eyeliners that are labeled "hypoallergenic" or "suitable for sensitive eyes." Here is the list of ingredients that you should look out for and avoid:
1. Parabens: These are preservatives that can irritate the eyes, causing redness and inflammation. Look for eyeliners that are labeled "paraben-free."
2. Fragrance: Fragrances can be a common irritant for sensitive eyes. Avoid eyeliners with added fragrances, or choose ones that are labeled "fragrance-free."
3. Alcohol: Alcohol can dry out the skin around the eyes and cause irritation. Look for eyeliners without alcohol or with low concentrations.
4. Sulfates: Sulfates, such as sodium lauryl sulfate and sodium laureth sulfate, can be harsh on sensitive eyes. Avoid eyeliners with these ingredients or opt for ones that use gentler surfactants.
5. Talc: Talc is a common ingredient in eyeliners, but it can be irritating for sensitive eyes. Look for eyeliners without talc or with alternative ingredients such as kaolin clay.
6. Lanolin: Lanolin is derived from sheep's wool and can cause allergic reactions in some people. Avoid eyeliners with this ingredient if you have sensitive eyes.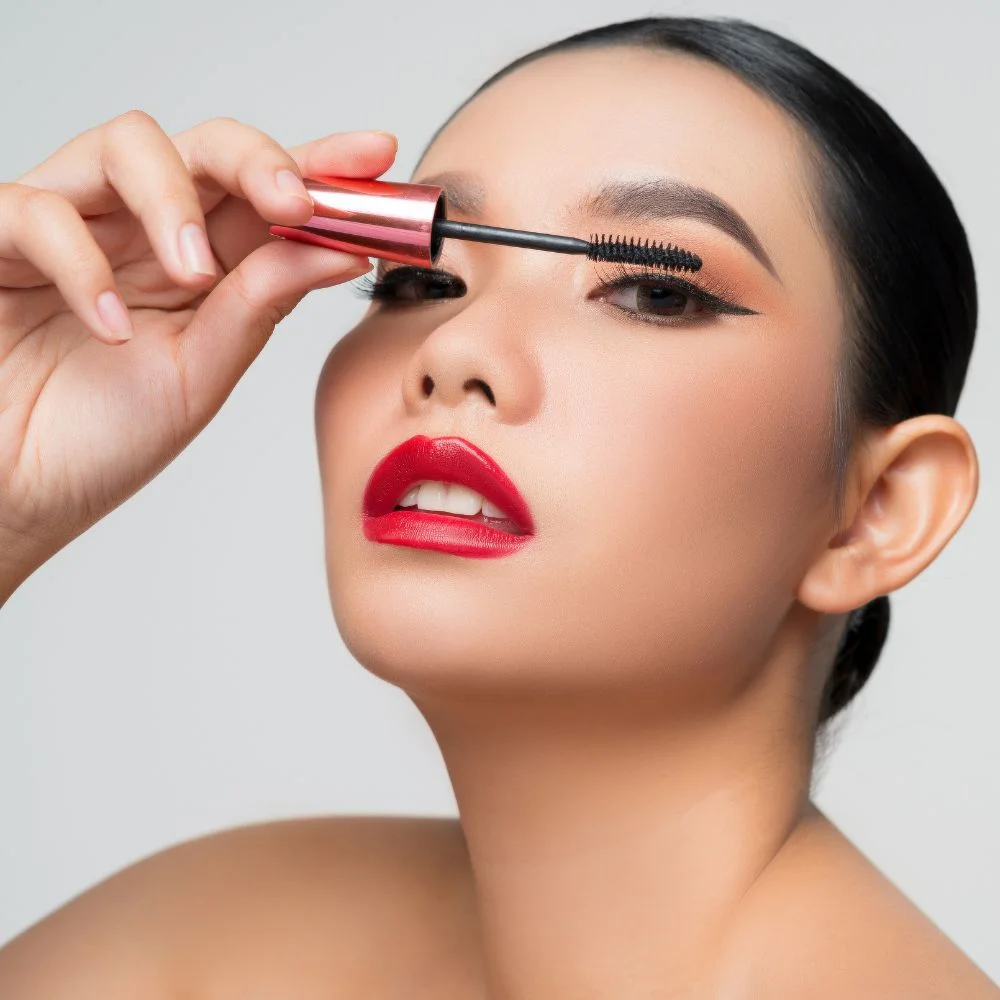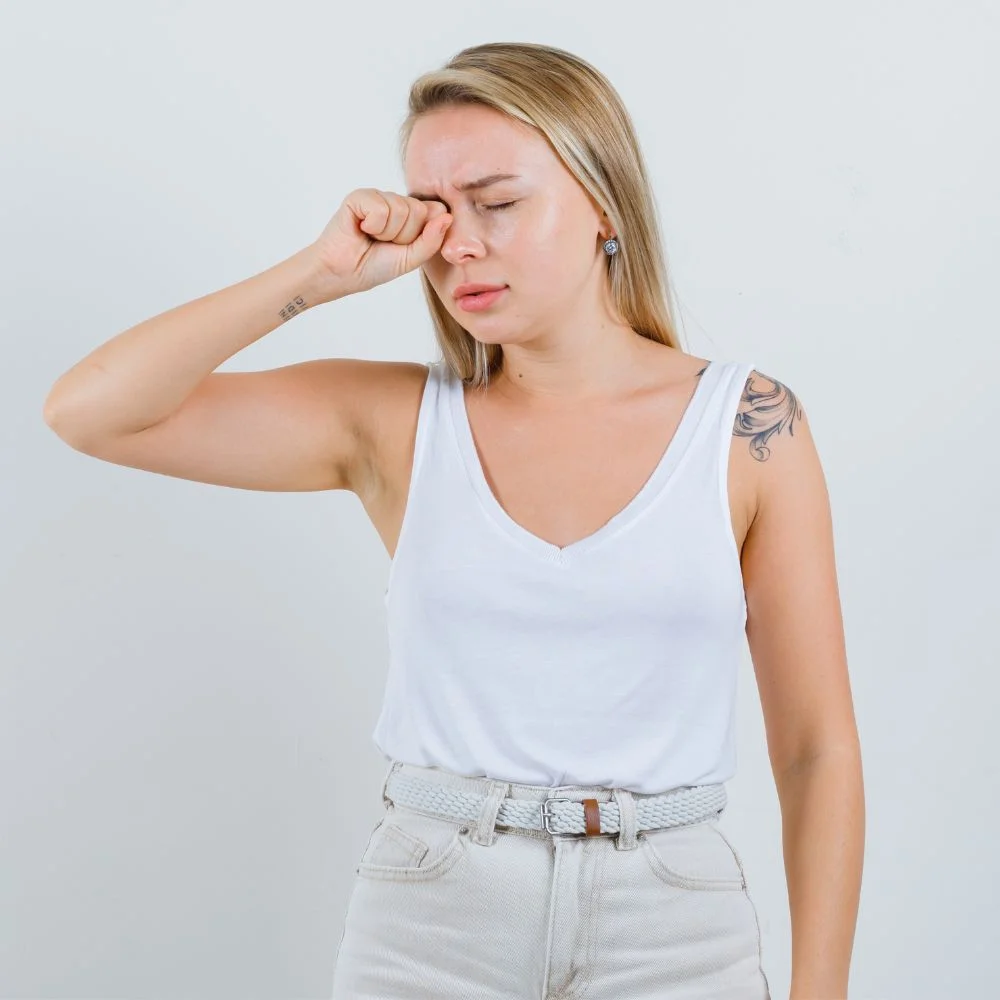 Can eyeliners for sensitive eyes still provide long-lasting wear?
Absolutely! You can have the best of both worlds. Look for ophthalmologist-tested, vegan eyeliners designed for sensitive eyelids. They offer long-lasting wear without irritation. Some even double as lash serums, nurturing your lash line while keeping your eye makeup game strong & comfy. Note: if you wear eyeliner daily, make sure to remove it gently each night to avoid buildup and potential irritation.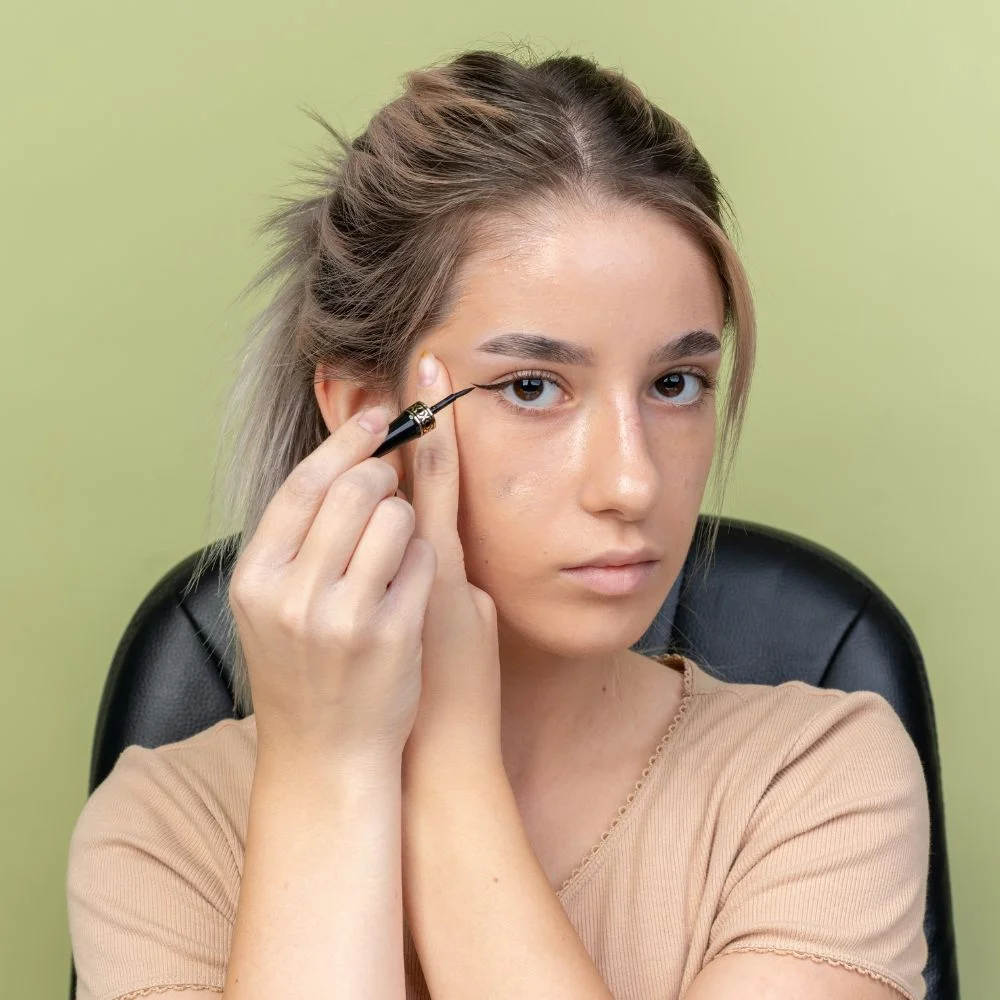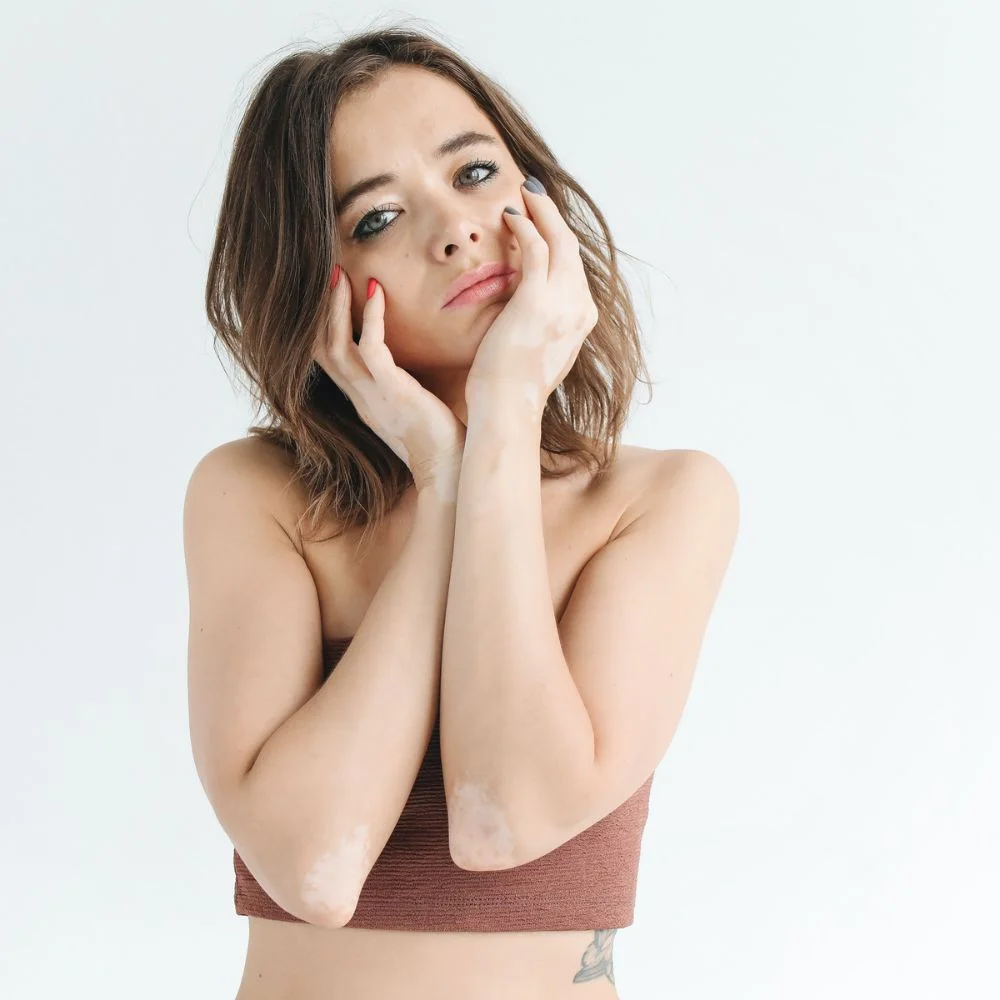 Are there any hypoallergenic eyeliners available for sensitive eyes?
Yes, there are many hypoallergenic eyeliners available for sensitive eyes. In fact, the beauty industry has become increasingly aware of the need for products that cater to those with allergies & sensitivities.
You can choose a waterproof eyeliner with an ultra-fine tip, a gel eyeliner, or even a liquid eyeliner that is specifically formulated for sensitive eyes. These hypoallergenic eyeliners are designed with gentler ingredients like vitamin e and more that are less likely to irritate the delicate skin around the eyes.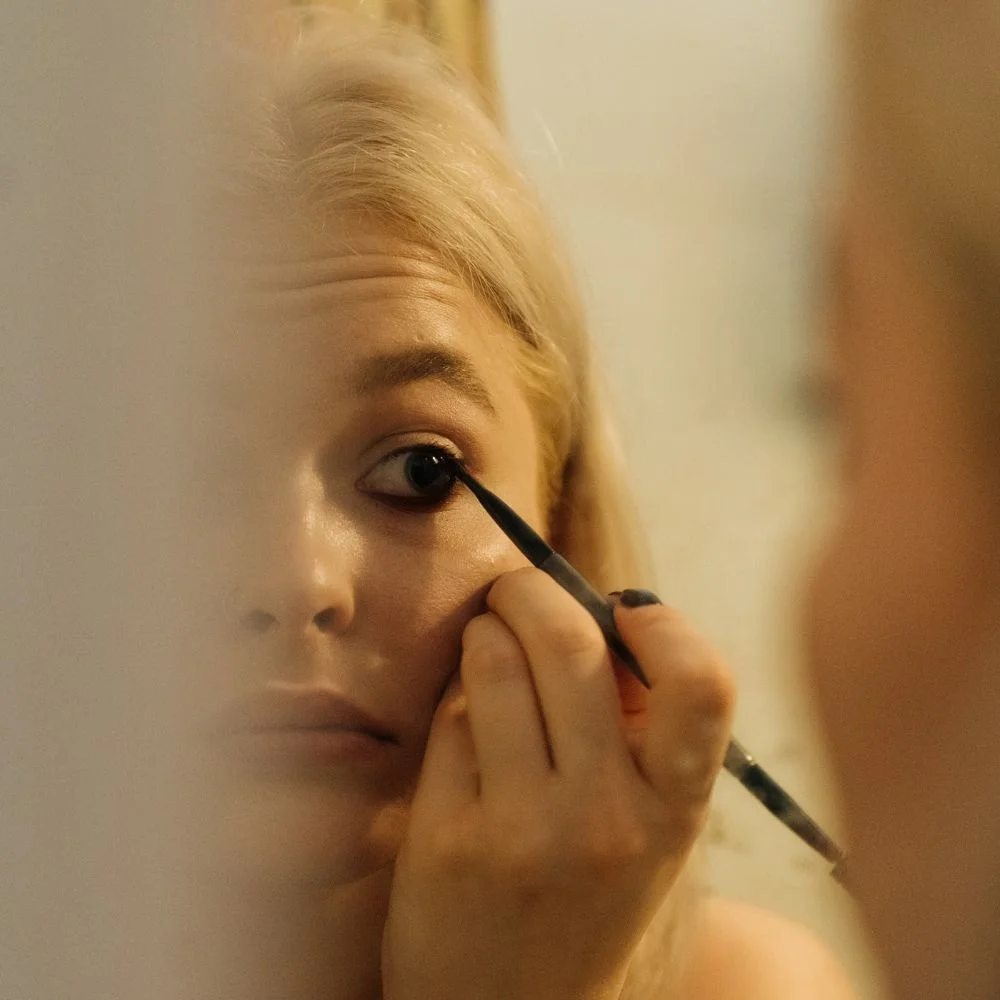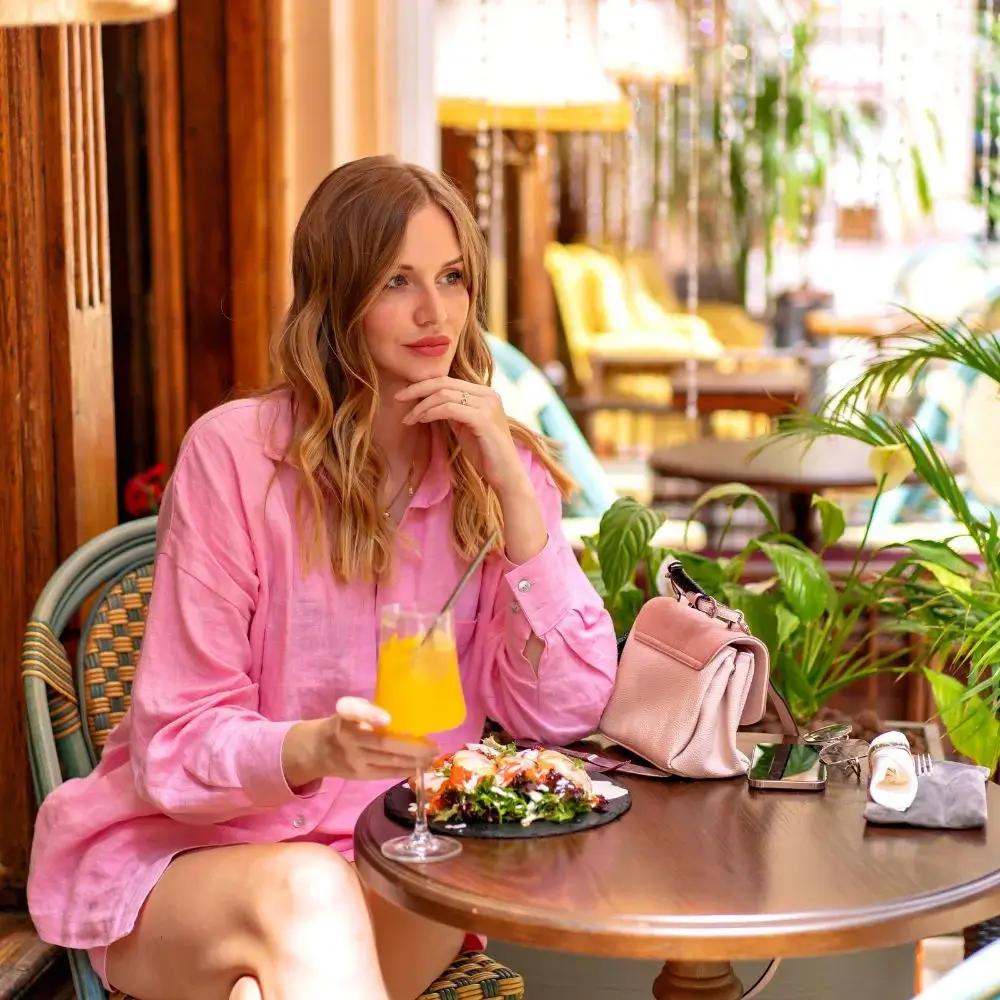 Best Eyeliners For Sensitive Eyes:
In the world of beauty and self-expression, our eyes hold a unique power. They are the windows to our souls, the mirrors of our emotions, and the canvases upon which we paint our innermost desires. For those of us with sensitive eyes, however, this journey of self-expression can often be a tumultuous one.
If you are one of the many people out there with sensitive eyes, you know how frustrating it can be to find a stunning eyeliner – one that won't cause pain, irritation, or discomfort. Many eyeliners on the market contain harsh chemicals and irritants that can leave sensitive eyes feeling dry, itchy, and red.
But worry not; the top 4 best eyeliners that we have mentioned above are all sensitive-eye-friendly. Whether you prefer a classic pencil that glides on smoothly, a gel formula that stays put all day, or a liquid liner for the perfect winged look, they provide you with the perfect balance of beauty and comfort.
In addition to their gentle formulas, these best eyeliners also offer exceptional pigmentation and staying power. So not only will your eyes be delighted and healthy, but they will also look stunning all day long.
If you really want to up your eyeliner game and take your sensitive eyes to a whole new level, then try experimenting with different types of eyeliners. With any of these top four best eyeliners for sensitive eyes, you can easily achieve a variety of looks and styles – from the classic cat eye to bold graphic lines.
So don't let sensitive eyes hold you back from expressing your inner creativity and beauty. These best eyeliners have got your back (or rather, your eyes) covered. Try them out today and see for yourself how they can change the game for you; if you have found the best one, click on any link here to get it.