Thin hair is one of the most common hair challenges that many of us face. It can significantly impact our self-confidence, overall look, and even our personality. For women in particular, this can be especially disheartening as it affects how they are perceived in society and can directly affect their self-esteem.
If you are one of those who has thin hair, don't despair - there are ways to make your hair appear thicker and healthier. One of the best solutions is to invest in hair extensions. But with so many options & brands out there, finding the best hair extensions for your hair type can feel like looking for a needle in a haystack!
Are you looking for the best hair extensions for thin hair? Don't worry; we have got you covered! We know that finding the perfect hair extensions can be overwhelming, which is why we have curated a list of the top three best extensions that work wonders for thin hair so you can have your dream locks in no time.
All these best hair extensions for thin hair are constructed from 100% natural hair, ensuring a seamless and natural blend with your own hair. They are lightweight, comfortable to wear, and won't put unnecessary strain on your delicate strands. Plus, they come in various lengths, colors, and textures, so you can find the most suitable and spectacular match that will make everyone's jaws drop when you walk into a room!
Keep reading to learn more about our list of the top 3 best extensions for thin hair!
We have searched for the best, so you don't have to live with the rest. In order to serve you to the best of our ability and to keep our blog going, GarnesGuide may collect a share of sales or other compensation from the links on this page if you decide to buy. Each product was independently researched by our editors, and the reviews may have been edited for length and clarity.
How We Choose the Best Extensions For Thin Hair:
Hair extensions are the most seductive secret weapon for transforming thin hair types into luscious locks that ooze confidence and glamour. Whether you dream of rocking long, voluminous waves or crave a sassy, short bob, hair extensions are like a powerful magic spell that grants your hair wishes with a flick of a brush.
They can also help you create a new look without waiting for your natural hair to grow out. And, they are spectacular for special occasions when you want an extra special 'do. However, with an array of options and brands, it can be quite bewitching to choose the perfect hair extensions that best suit your desires!
To help you in this spellbinding quest, we have done deep research and have selected the top 3 best hair extensions for those with thin hair that will not only transform your tresses but also leave you feeling like a goddess so you can bewitch everyone with your enchanting beauty that is simply irresistible & captivating.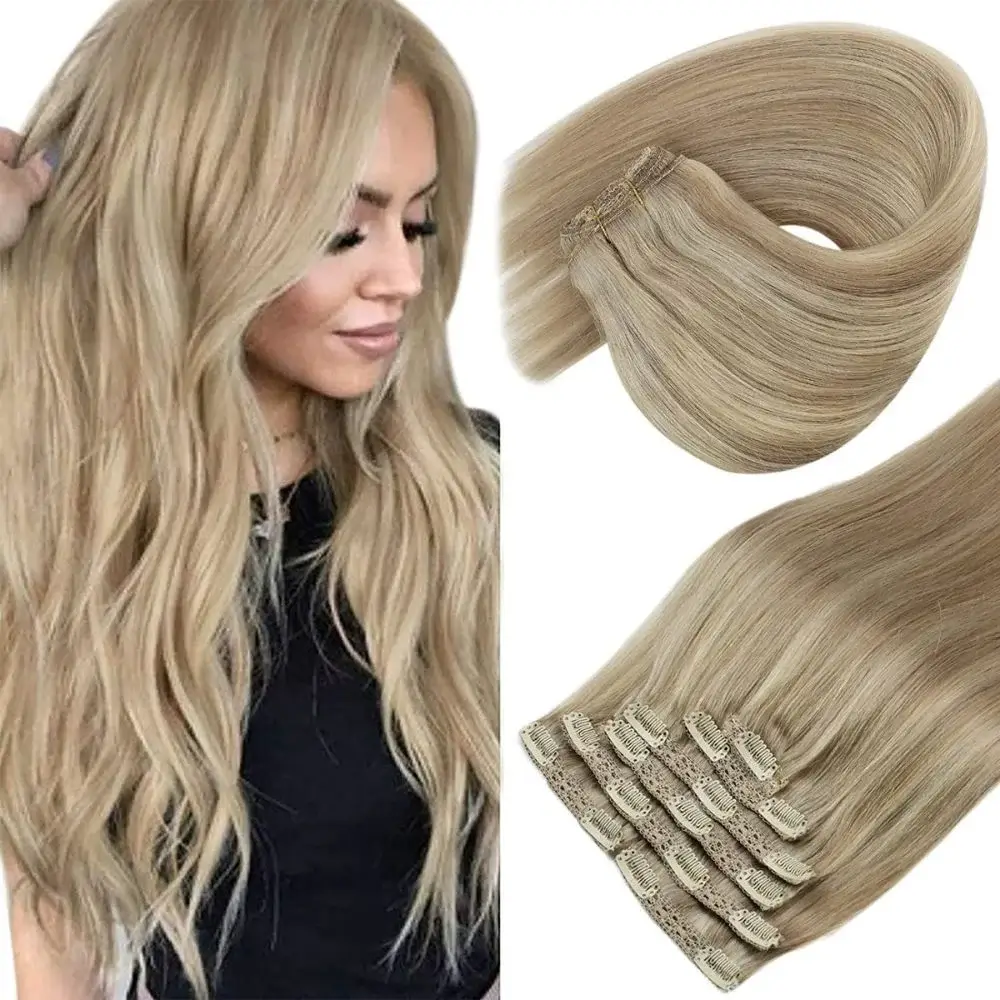 Best Hair Extensions For Fine & Thin Hair
Sunny Clip in Hair Extensions
Check Price on Amazon
Why GG Loves It
Clip-in hair extensions are one of the most widely used types of hair extensions on the market. They are incredibly versatile, allowing you to create a variety of different styles and looks with ease. However, if you want to take your thin hair to new heights of glamour, the Sunny Clip-in Hair Extensions is the best choice!
This clip-in hair extension is only made for those who are blessed with thin or fine hair; it's a real work of art that can make your hair look fuller and thicker so you can have the luscious locks of your dreams.
The Sunny Clip-in Hair Extensions are made from 100% real & natural human hair, so they're comfortable to wear for long periods of time and look completely natural. Unlike other tape-in hair extensions, these are designed to blend seamlessly with your natural hair color so you can enjoy the perfect shade every time.
This extension boasts multiple advantages, making it a top option for those with thin hair. Its u-shaped clip is cleverly designed to securely hold the extensions without damaging your hair. The weft with breathable lace ensures comfortable and discreet wear, allowing you to confidently flaunt your enhanced locks.
With Sunny human hair extensions, you will experience just the real qualities of human hair: Noir, super soft, natural feeling, and long-lasting. It also allows you to easily style your hair with heat tools or even change the color by curling and straightening- Plus, you won't have to worry about tangles or shedding.
Note; as stated above, it's made from 100% real human hair, so there are also some defects, such as split ends and natural shading, but these are just part of the natural beauty. With the proper care & love, you can make your Sunny Clip-in Extensions look even more beautiful and glamorous without any complications!
What You Should Know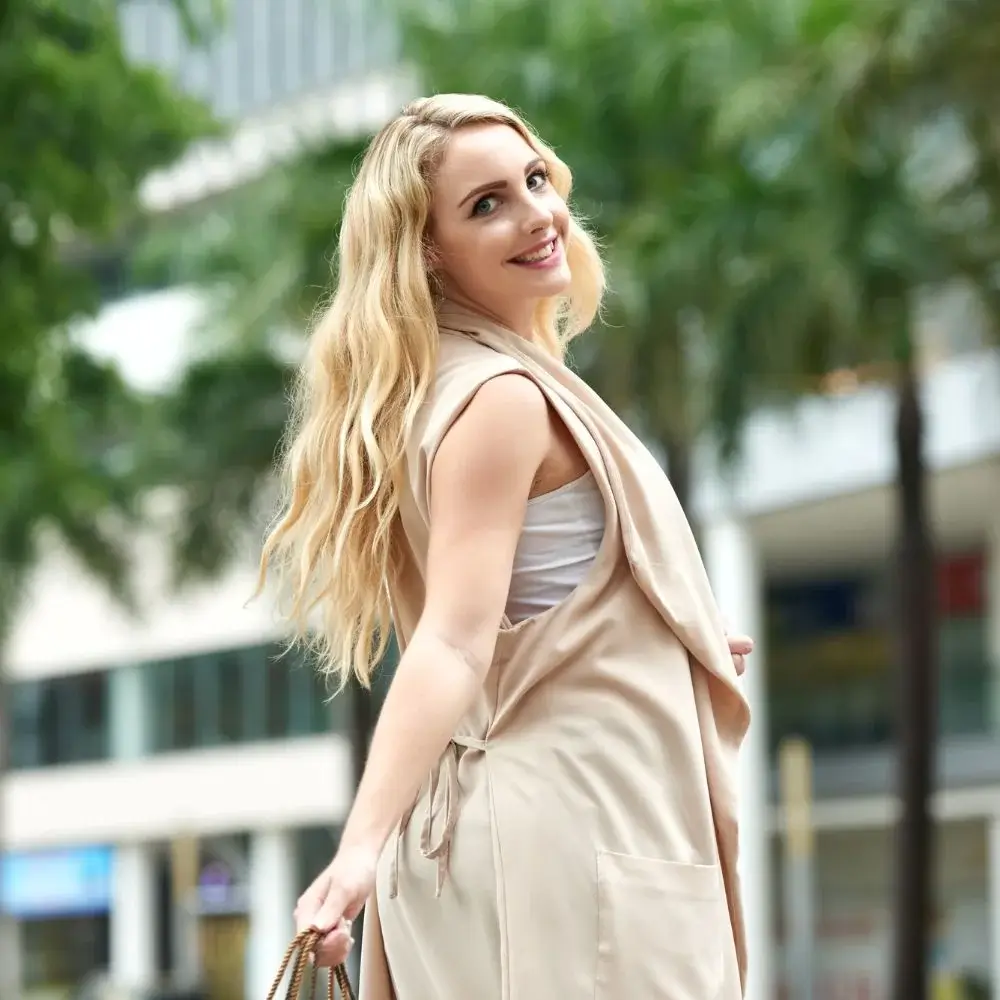 Size is one of the crucial factors when it comes to extensions; it plays a pivotal role that can make or break your overall look. Sunny recommends choosing the right size according to your needs. If you desire to add volume, then you need to opt for a length that is slightly longer than your lovely natural hair by 1-2 inches.
And wearing two packs of the desired size hair extensions at once is perfect for people looking for both volume and length. This prevents the hair ends from looking thinner, ensuring a natural & seamless look.
To maintain the quality and longevity of your Sunny Clip-in Hair Extensions, it's essential to follow some basic but most important maintenance tips. If your hair has been thermally processed, ensure that the temperature does not exceed 180°C to avoid damaging the extensions. Remember that hair extensions are already processed products, and excessive reheating can compromise their quality, beauty, and lifespan.
The feature that makes Sunny Clip-in Extensions more versatile, stylish & trendy compared to other halo hair extensions is their wide range of color options. With over 20 colors available, including various shades and color effects like ombre and balayage, you can easily find the perfect match for your natural hair color.
Sunny Hair even offers a 24-hour online color-matching service to help you achieve a seamless and flawless blend. So if you truly desire to be the star of the show, Sunny Clip-in Extensions are your perfect choice. With this, you can instantly transform your dull mane into a stunning, voluminous & glamorous look.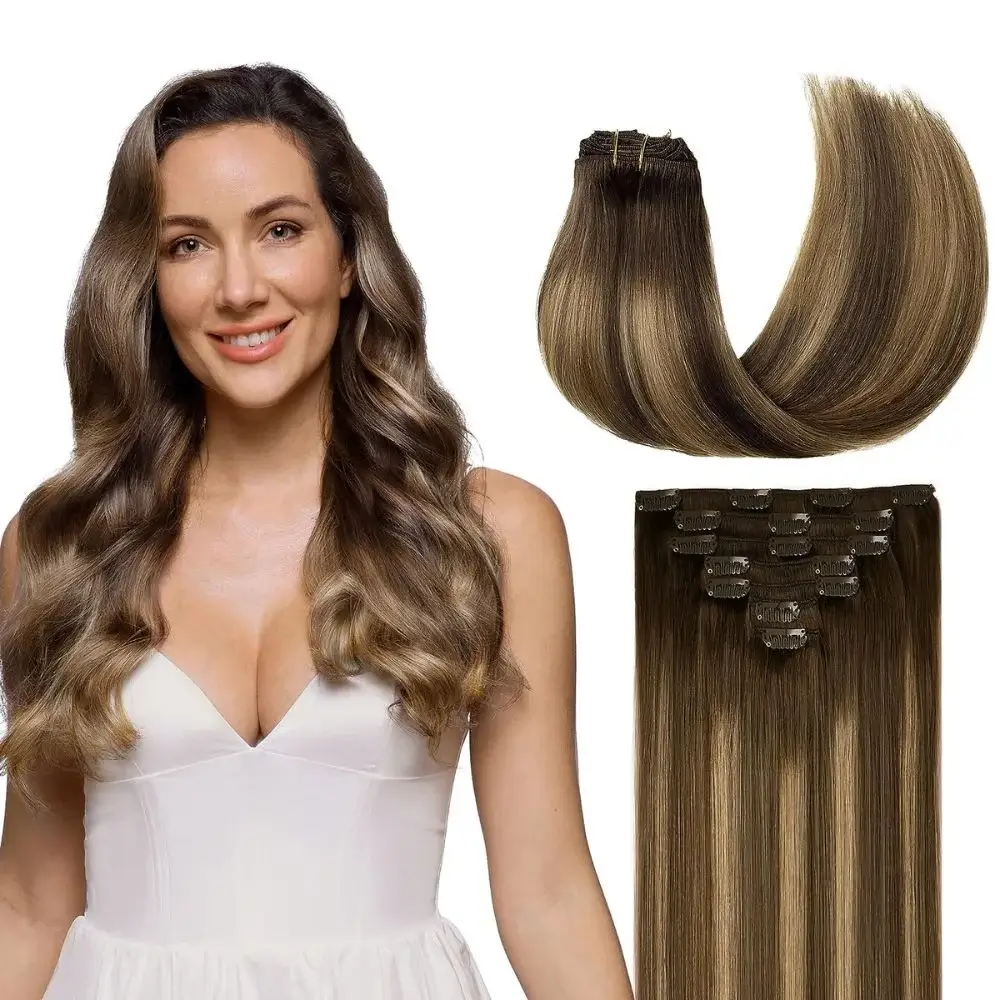 Best Hair Extensions For Longer, Thicker Hair
GOO GOO Clip-in Hair Extensions
Check Price on Amazon
Why GG Loves It
If you are someone who doesn't want to commit to permanent extensions and also doesn't want to pay an arm and leg for clip-ins, then the GOO GOO Clip-in Hair Extensions is like a dream come true. The GOO GOO hair extensions for thin hair can make any kind of hairstyle look thicker, longer, and more luxurious.
The least damaging hair extensions by GOO GOO is not just a statement; it's a promise to its customers. At GOO GOO, they understand that gorgeous hair shouldn't come at the expense of its health. That's why this brand has gone the extra mile to ensure that their clip-in extensions are not only stunning but also safe for your natural hair. With GOO GOO Clip-in Extensions, you can achieve your dream hair without any regrets.
This masterpiece is crafted with 100% authentic human hair that is not only gorgeously soft and natural but also ethically sourced, which implies you can wear it with a clear conscience without any hesitancy.
Who doesn't want voluminous, flowing locks that turn heads wherever you go? With GOO GOO Clip-in Hair Extensions, achieving that dreamy length and thickness is a breeze. Whether you have thin hair that lacks volume or just wants to add some extra oomph to your current style, these extensions have got your back.
The most mesmerizing part is that these clip-in hair extensions can be attached to any length of hair and can easily blend in with your natural hair color. No one will ever know your little secret! And if you're feeling adventurous and want to play with highlights or streaks, then you can also dye them in any color you want!
What You Should Know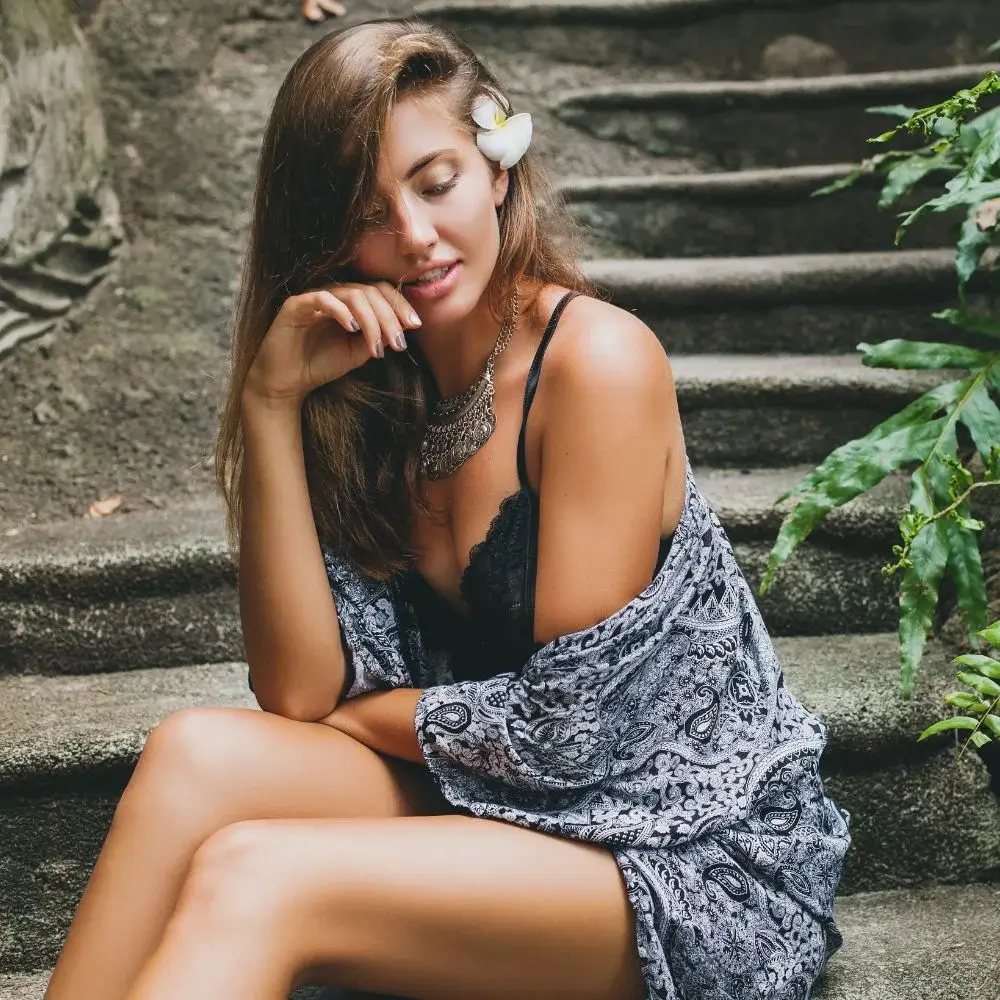 Thinning hair can put a dampener on any mood, especially when ones want to look fabulous for a special occasion or just to feel good every day. That's where GOO GOO Clip-in Real Hair Extensions come to the rescue! These extensions are like a magic wand for your hair, instantly transforming it into the envy of all.
The GOO GOO thin hair extensions are not just about adding length and volume; it's about boosting your confidence and making you feel like a superstar. No matter the occasion, these hair extensions have got your back, giving you that extra dose of glamour and elegance that you need to feel your absolute best!
The aspect that sets GOO GOO Clip-in Hair Extensions apart from other hair extensions like ponytail hair extensions, fusion hair extensions, or tape-in extensions is their super lightweight construction. They are so feather-light that you'll forget you're even wearing them! Unlike some extensions that can weigh down your natural hair and cause discomfort, GOO GOO Clip-in Extensions are designed to be a breeze to wear.
You can confidently go about your day, knowing that your hair is looking fabulous and feeling fantastic. And let's not forget the ease of use – these clip-ins are a dream to apply! The set comes with 7pcs of hair, each equipped with secure clips that snap right into place without any fuss. You don't need to be a professional hairstylist to work your magic with GOO GOO extensions; they're perfect for both beginners & experts alike.
But here's the real magic – they're not just easy to apply; they're also a breeze to style! You have the freedom to curl, straighten, or wave them just like your own hair texture. You can create those spectacular beachy waves, sleek and sophisticated straight hair, or voluminous curls that'll leave everyone in awe.
The possibilities are endless, and with GOO GOO Clip-in Extensions, you're the artist of your own hair masterpiece. And with 15 different shades to choose from, including the striking Balayage Chocolate Brown to Caramel Blonde & Jet Black, you can find the perfect match to complement your hair color flawlessly.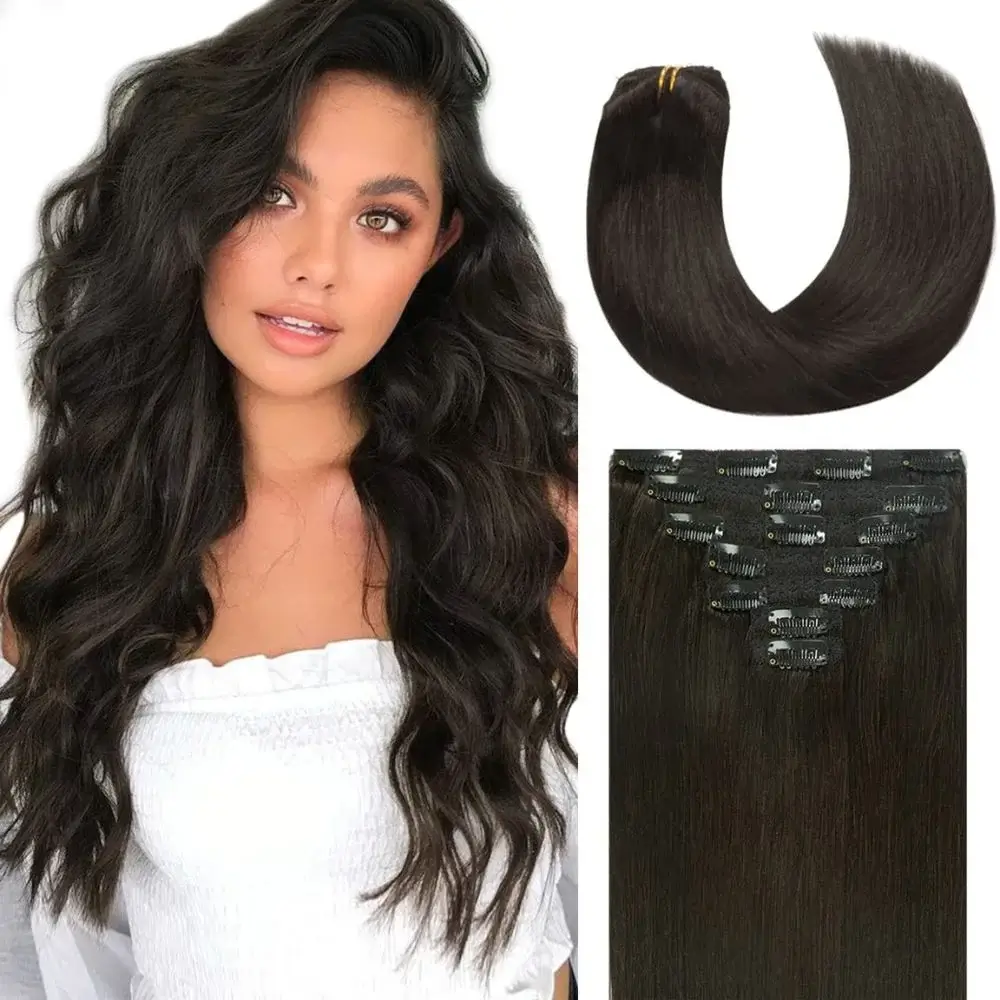 Best Hair Extensions For Special Events
Lacer Hair Extensions Clip in Natural Black
Check Price on Amazon
Why GG Loves It
In life, there are moments that call for that extra touch of glamour and elegance. Whether it's a wedding, a special anniversary, a red carpet event, or a grand celebration, you deserve to look and feel like a million dollars. However, thin or fine hair can be a challenge when it comes to achieving that unique & special look.
No matter if you have naturally thin hair or hair that has thinned out due to age, stress, diet, or medical conditions like alopecia, it can be difficult to add volume & texture. Fortunately, with Lacer Hair Extensions Clip in Natural Black, you can transform your hair and create the stunning look you've always dreamed of!
With these ideal hair extensions, you'll experience the magic of fuller, luscious locks that blend seamlessly with your natural hair. The 1B natural black shade is a versatile and classic color, suitable for a wide range of skin tones, making it the perfect choice for any special occasion or event like a wedding or date night!
What sets these hair safest hair extensions apart is their exceptional quality - they are made from 100% Remy human hair. This means that the hair cuticles are intact and aligned in the same direction, ensuring a smooth and tangle-free experience. You can treat and style them just like your own hair, allowing you to experiment with different hairstyles, whether it's elegant curls, sleek straight looks, or romantic waves.
Whether you have thick hair, fine hair, or thin hair, Lacer Remy Hair Extensions has got you covered. For those with thicker locks, one pack will suffice, while those with finer or thinner hair may want to go for two packs to achieve that extra volume. It's all about customizing the extensions to suit your unique needs!
So, why wait for that special day to arrive? Every day is an opportunity to celebrate life, and with Lacer Hair Extensions, you can make every moment extraordinary. Embrace your creativity, have fun experimenting with different styles, and let these extensions be your partners in crime for all your hair adventures!
What You Should Know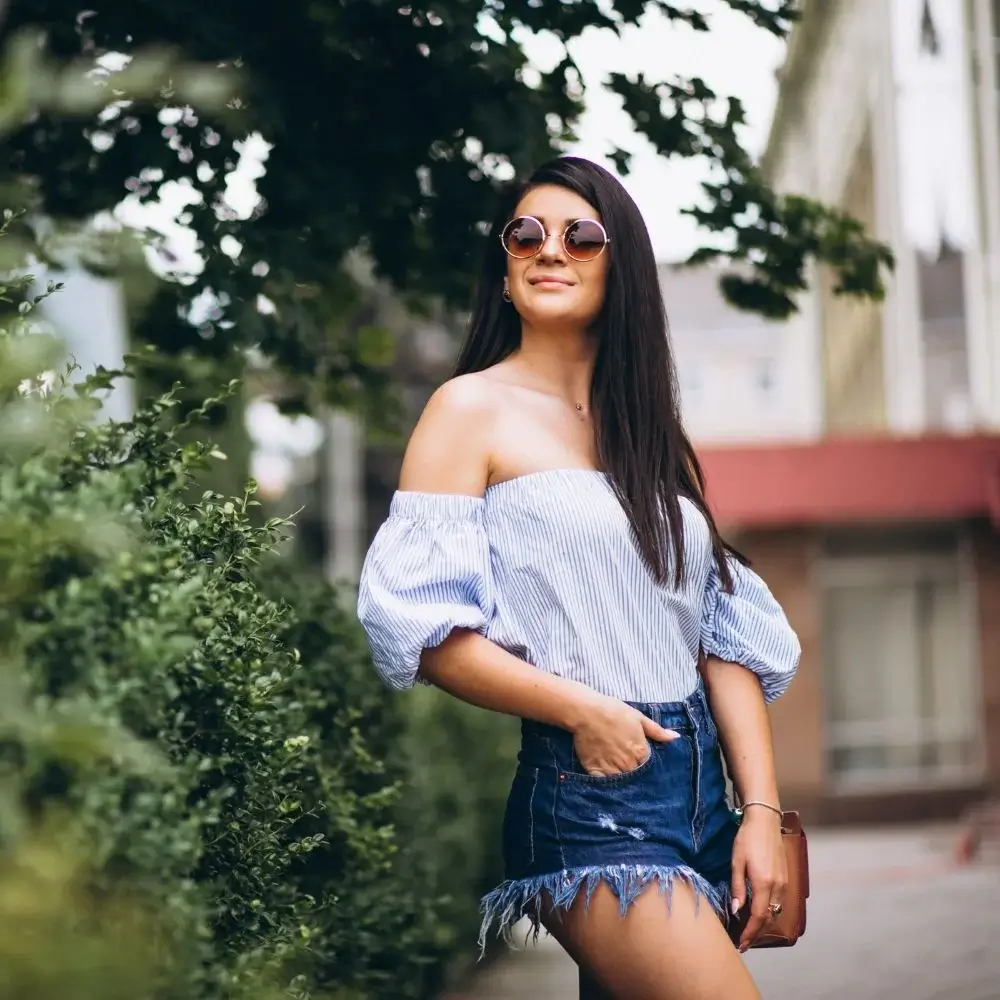 There is no doubt that hair extensions for thin or fine hair are the most suitable way to add volume and enhance your look. And if you want to achieve the best results, you should consider getting them done by a professional hair technician, as they have experience & expertise in handling different types of extensions.
But in reality, the price of getting hair extensions professionally installed can be quite steep, not to mention the time and effort it takes to maintain them. That's why Lacer Hair Extensions Clip-in is a game-changer!
They offer an easy and comfortable solution for anyone looking to transform their hair without breaking the bank. One of the best things about these best hair extensions for thin hair is how simple they are to wear.
The clips are securely sewn, and lace is added for extra comfort. You can easily install and remove them whenever you want, giving you the freedom to try out new hairstyles for any special event or even just a fun night out. This feature is amazing for those who don't want to commit to wearing extensions full-time.
Unlike other thin-weft hair extensions, microlink hair extensions, or hand-tied hair extensions, the price of Lacer Hair Extensions Clip-in is incredibly affordable, making it accessible to anyone who wants to achieve that glamorous look. Simply put, it's a budget-friendly option that doesn't compromise on quality or style.
Here are Some FAQs to Help Guide you on Your Way!
In today's world, where self-expression and individuality are highly valued, our hair plays a significant role in reflecting our beautiful personalities. For those of us with thin hair, hair extensions are like a lifeline, providing us with the power to transform our locks and embrace the hairstyles we've always dreamed of.
But how do they work? Are they safe to use with thin hair types? However, without knowing these kinds of questions, you can make well-informed decisions about using hair extensions. To help you on your journey to luscious, fuller hair, here are some frequently asked questions (FAQs) to guide you through the process:
How do hair extensions work for thin hair?
Hair extensions are a great solution for thin hair. They work by attaching strands of human or synthetic hair to small sections of your existing natural hair, creating a fuller & thicker look that's natural and long-lasting.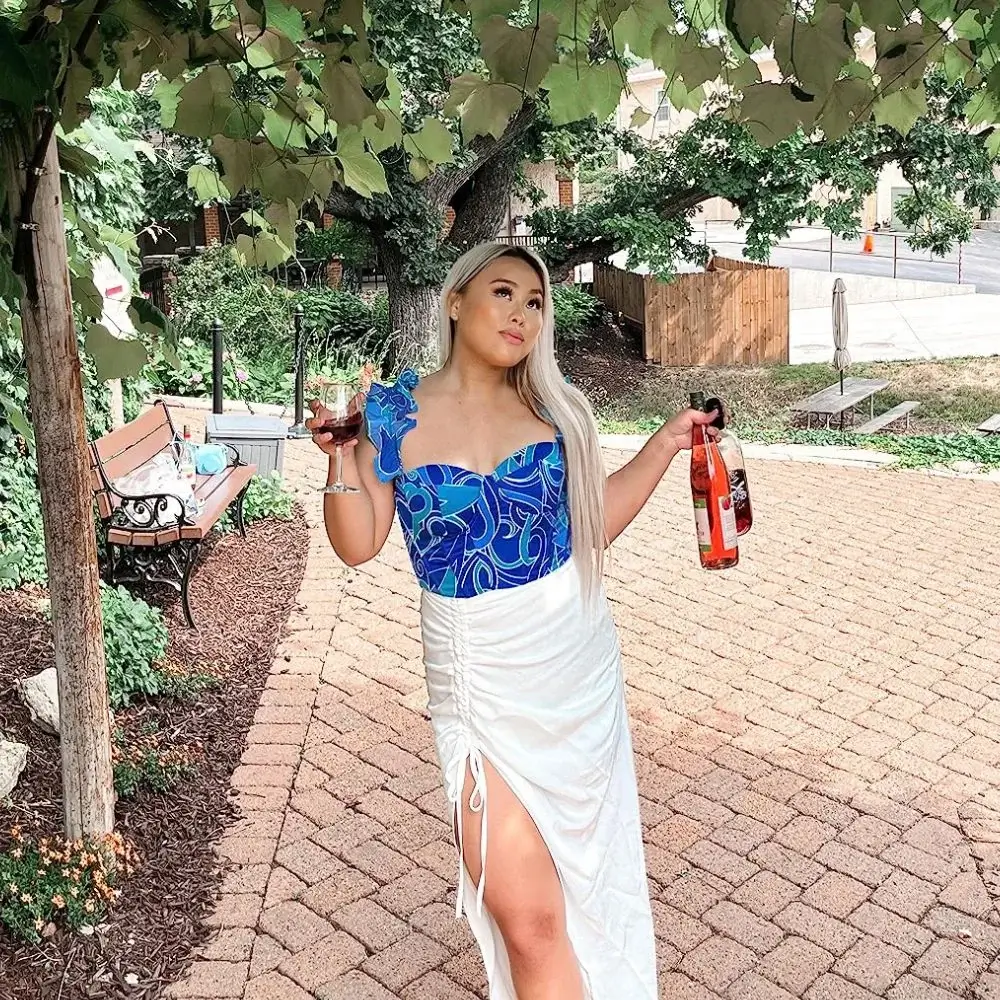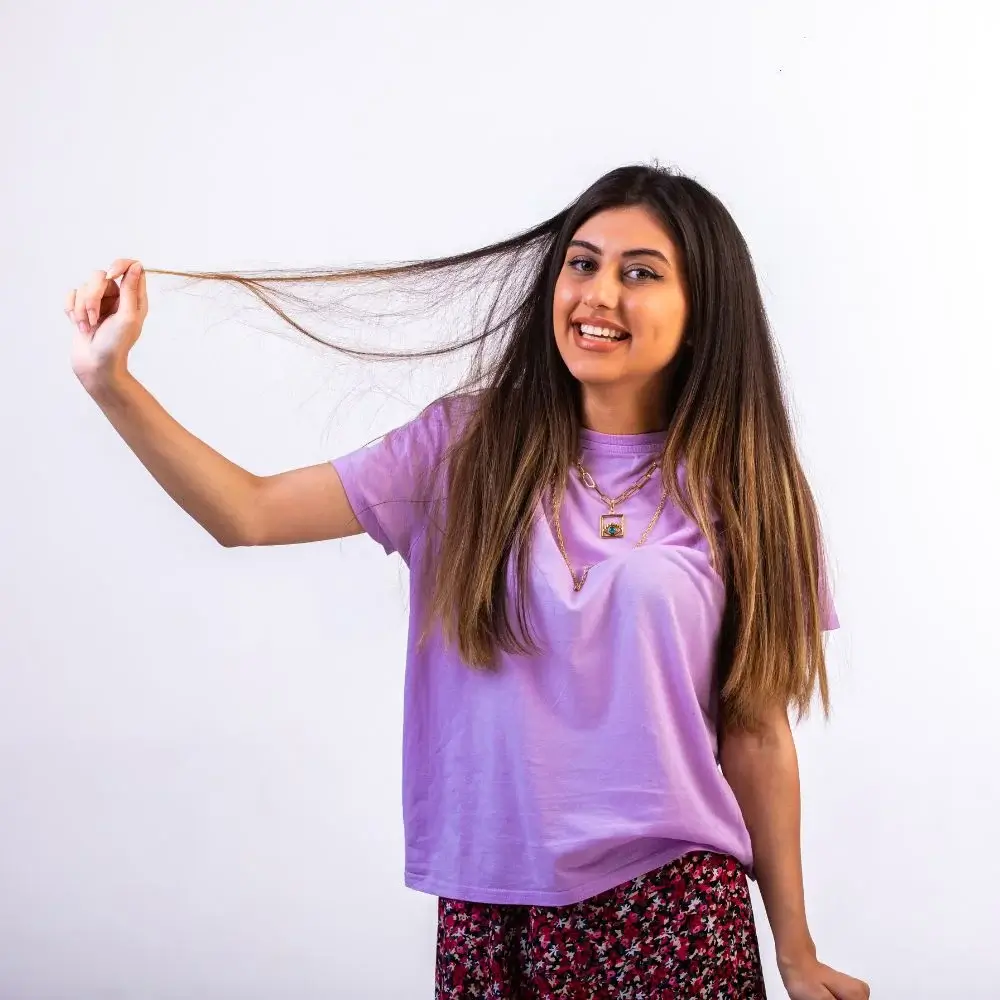 Can hair extensions cause damage to thin hair?
Yes, hair extensions can cause damage to thin hair if not properly cared for. If too much stress is put on the scalp, it can lead to hair breakage, thinning, and further hair loss, which is especially dangerous for thin hair.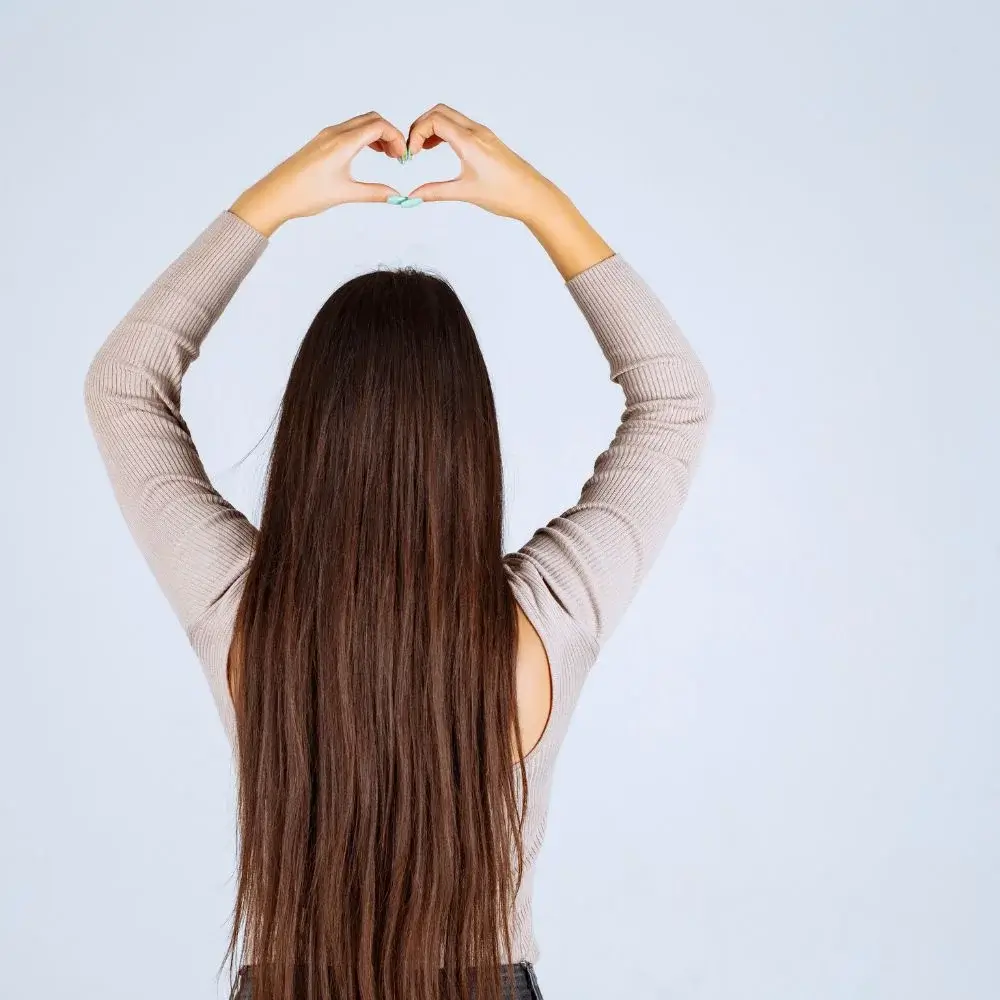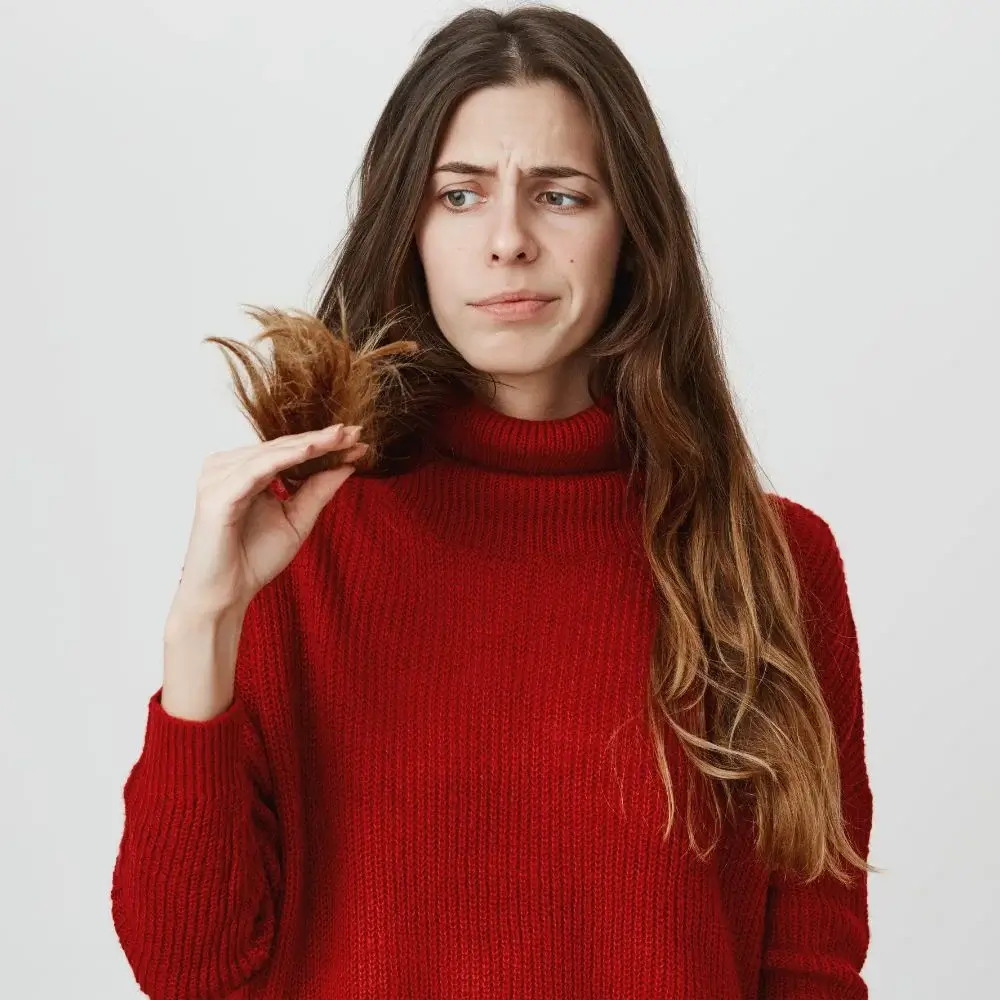 What should I consider when choosing hair extensions for thin hair?
1. Look for extensions that are lightweight, with fewer hairs per strand.
2. Avoid thicker strands or heavy-looking hairpieces, as these can weigh down your hair.
3. Choose extensions made from human hair, as this will blend most naturally with your existing hair.
4. Consider different colors of hair extensions to create a multi-dimensional look.
5. Ask your stylist for advice and recommendations on the best type of extensions for you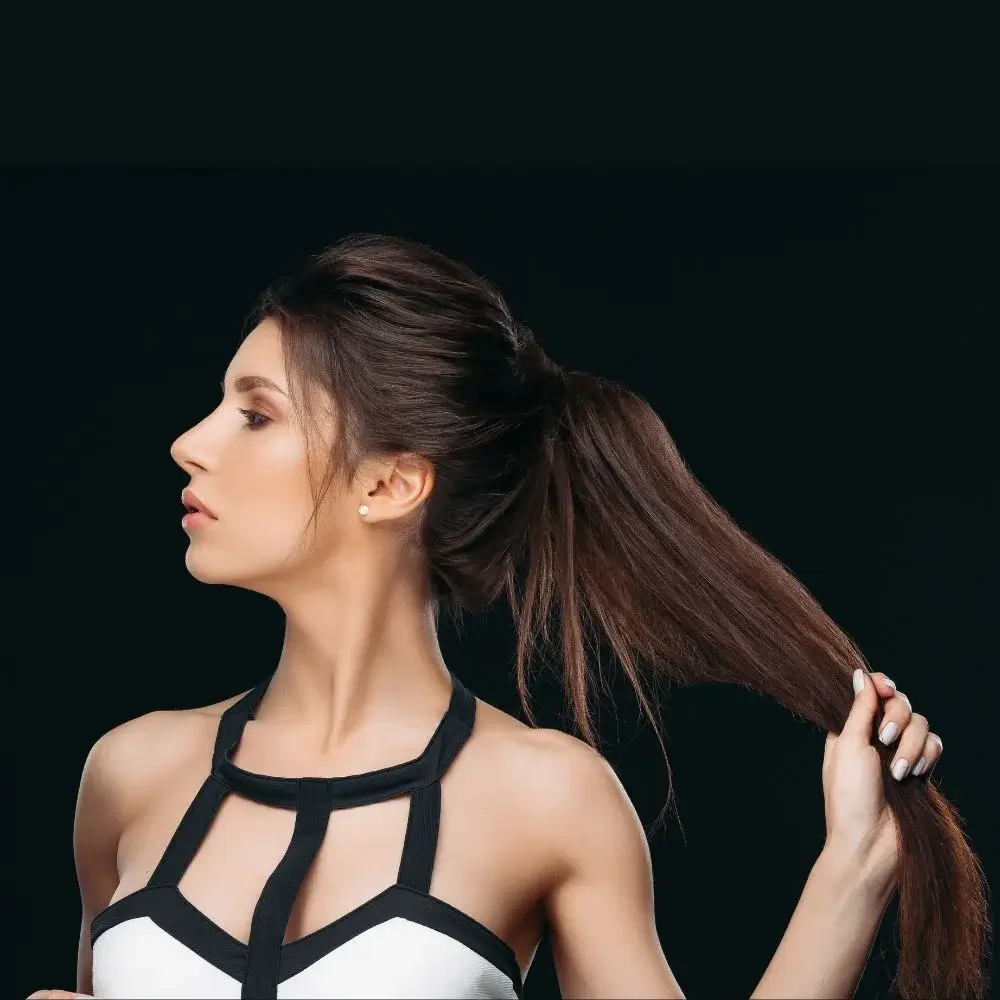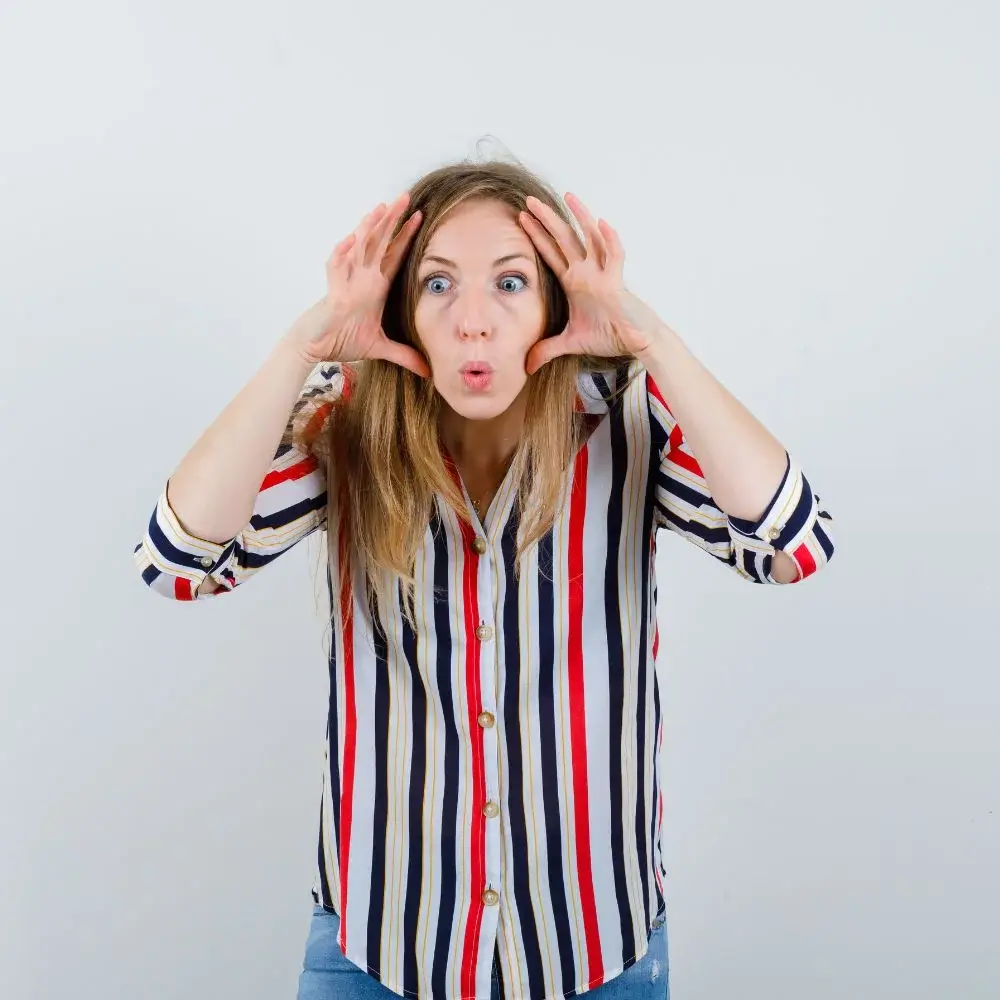 Can I style my hair as usual with extensions in thin hair?
Yes, you can style your hair as usual with extensions, even in thin hair. Extensions provide extra volume and thickness to make styling easier. With the right technique & extension, you can create a variety of looks!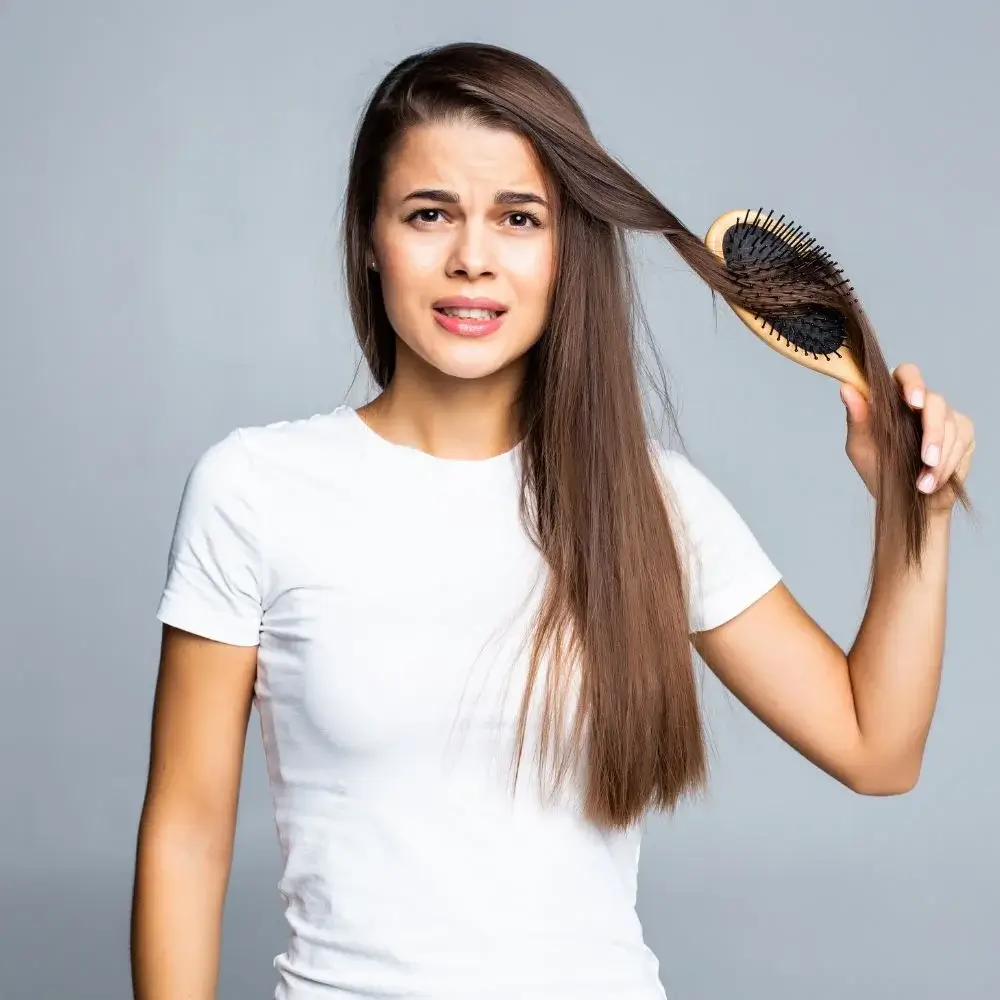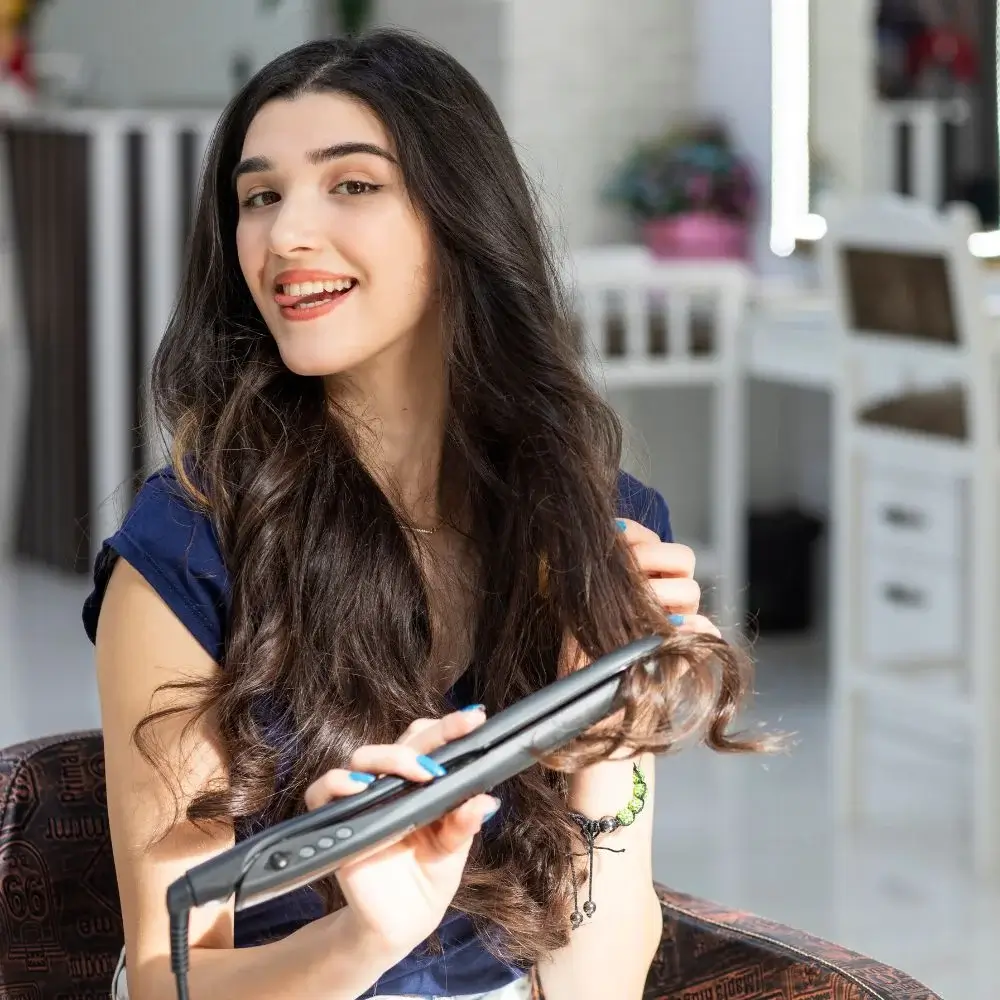 What is the procedure for applying hair extensions to thin hair?
If you want to transform your thin hair into a voluminous masterpiece with hair extensions, here's a step-by-step procedure that will help you to achieve the best results.
1. Start by shampooing & conditioning your hair to ensure it is thoroughly clean before wearing hair extensions!
2. Comb through the strands to remove any tangles or knots before you begin applying the extensions.
3. Select the type of extension that suits your desired look best, such as clip-in extensions or a full head weave. ( Also, avoid hair extensions that are shorter).
4. Divide your hair into sections for easier application of the extensions.
5. Apply the hair extensions to each section, starting from the back and working forward.
6. Securely attach the clips in line with your natural part for a seamless look.
7. Blend your own hair with the extensions using a rat-tail comb or brush for a uniform appearance.
8. Use a curling wand or flat iron to create the desired style.
9. Mist with hairspray for extra hold and added volume.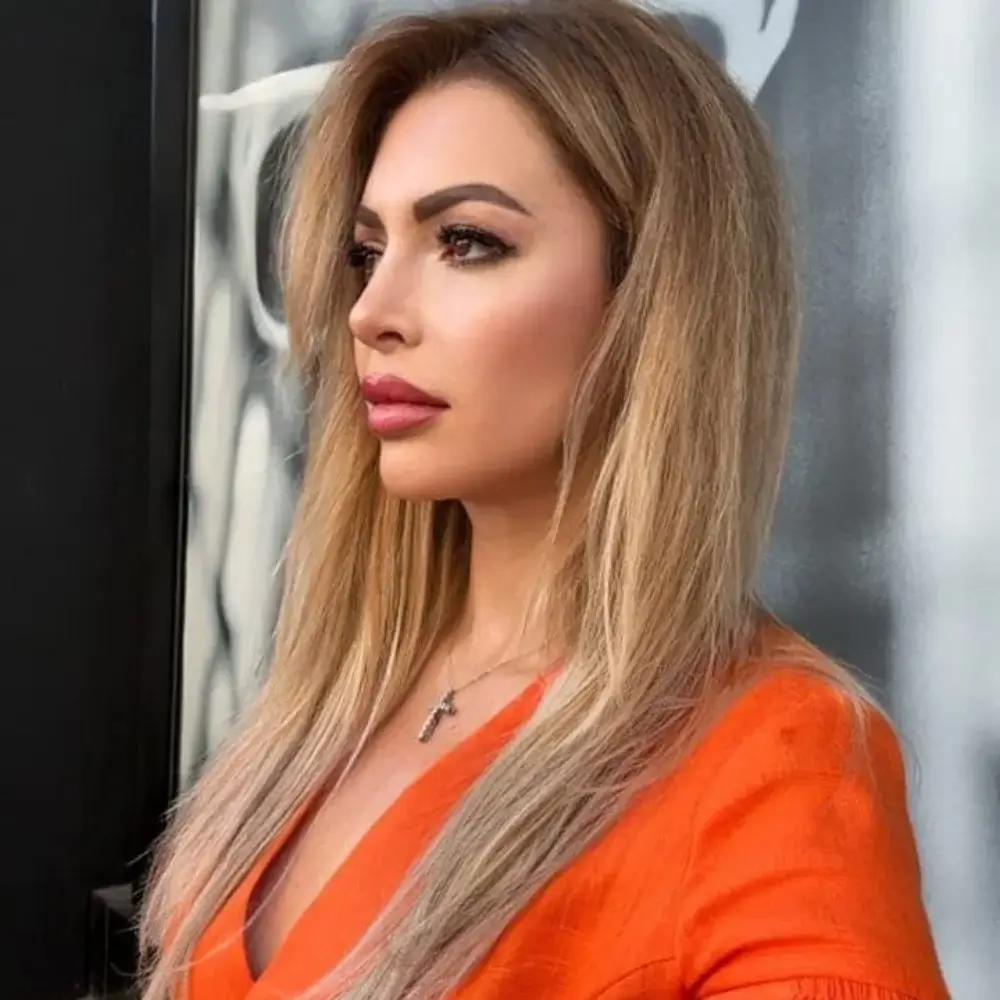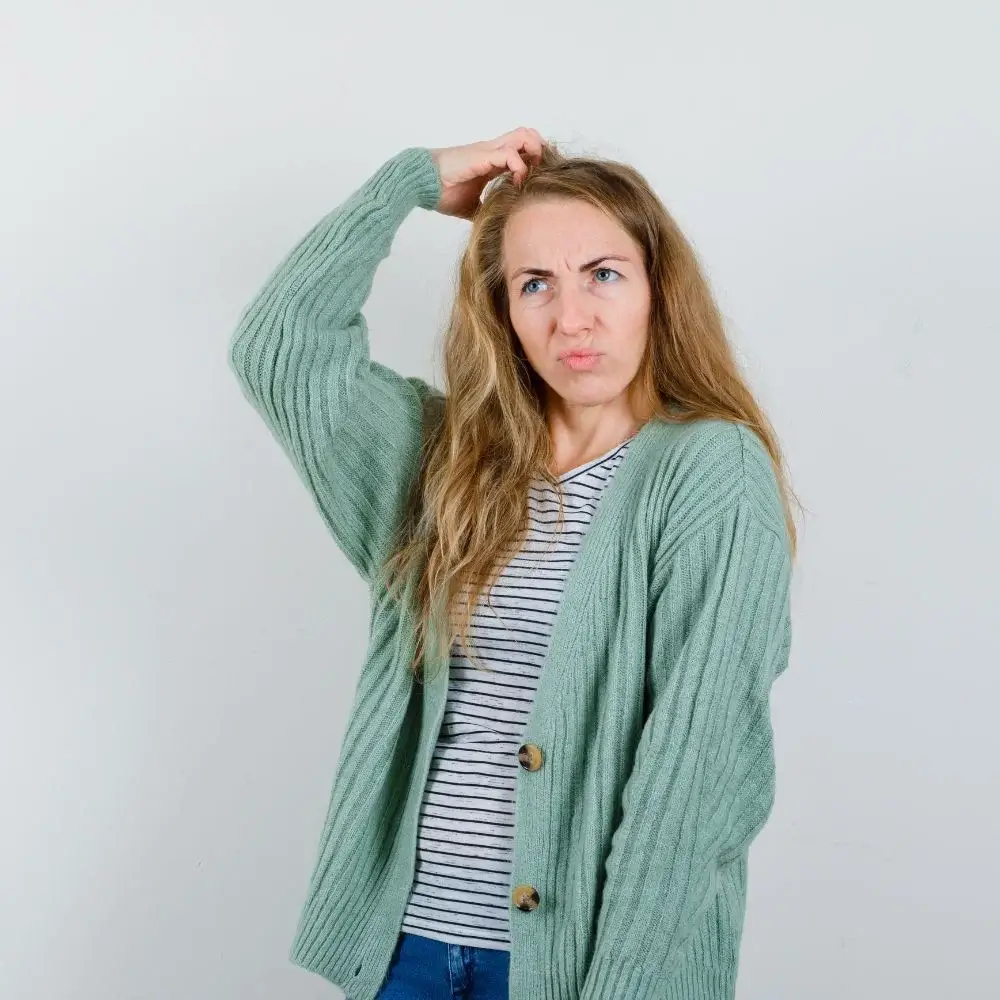 Top 3 Best Extensions For Thin Hair:
Long & voluminous hair is the dream of every lady who wants to make a grand entrance wherever they go! But for those who are cursed with thin hair, achieving that dream can sometimes feel like an uphill battle.
Hair extensions are an ideal way to instantly increase the volume and length of your hair, giving you that full-bodied look. The top 3 best hair extensions that we have listed above are all made from natural human hair and are top-of-the-line options for anyone looking to add volume, length, and texture to their look.
No matter if you have very thin hair that needs to be filled in or if you just want to add some length and body, these hair extensions are sure to transform your look with minimal effort. So why wait? Pick these extensions today and let your hair take center stage, stealing hearts and turning heads wherever you go!